Did you know you can make a delicious dinner using only five ingredients (or less)? We've got the best dinner recipes that will simplify your nights, allowing you to indulge without spending hours in the kitchen! The best part is that most of these require pantry staples.
One-Pot Hummus Pasta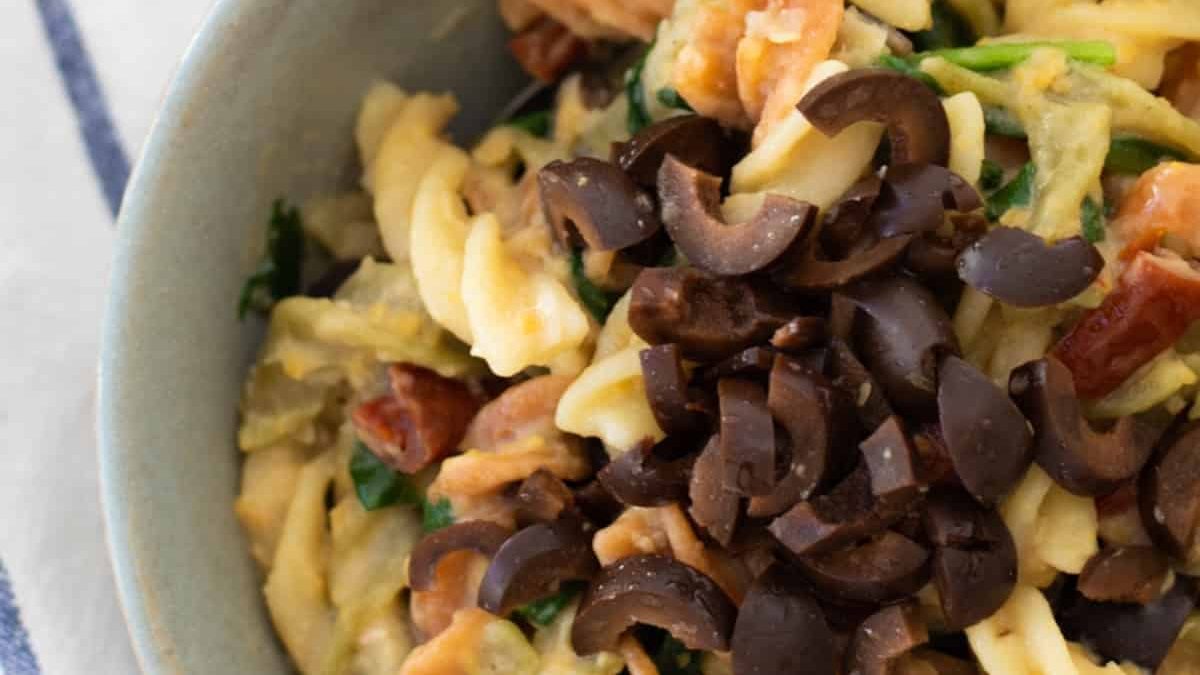 12 minutes, 5 ingredients and one pot - dinner doesn't get much easier than this! Get the recipe from always use butter.
Mini Calzones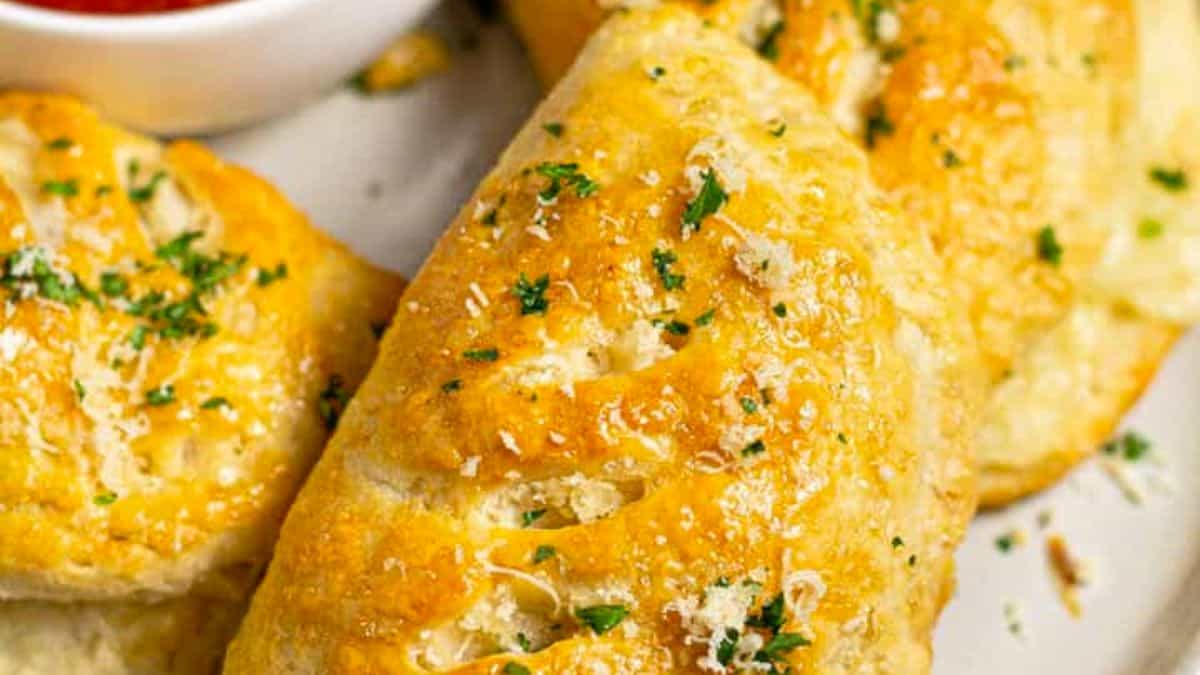 Store-bought biscuit dough makes these mini calzones the easiest weeknight meal ever! 5 ingredients and less than 30 minutes is all it takes - plus your family can help roll out the dough AND customize their filling!
Crème Fraîche Carbonara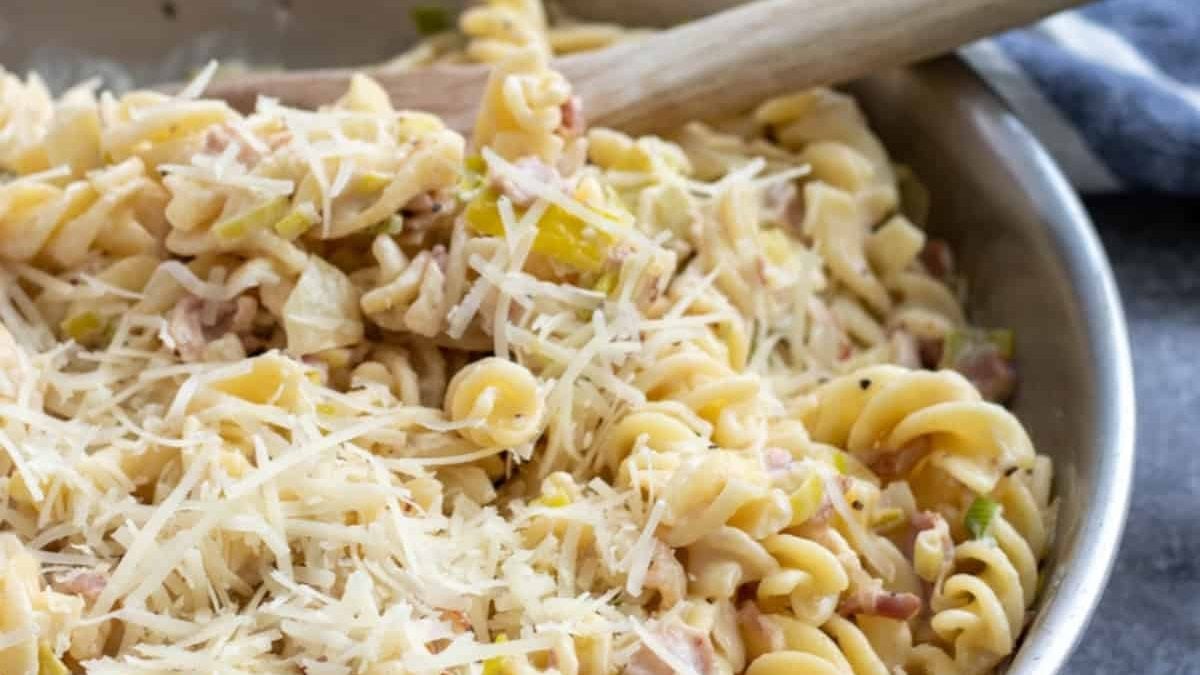 The best "fake" carbonara ever - with even more flavor than the classic.
Tortellini Carbonara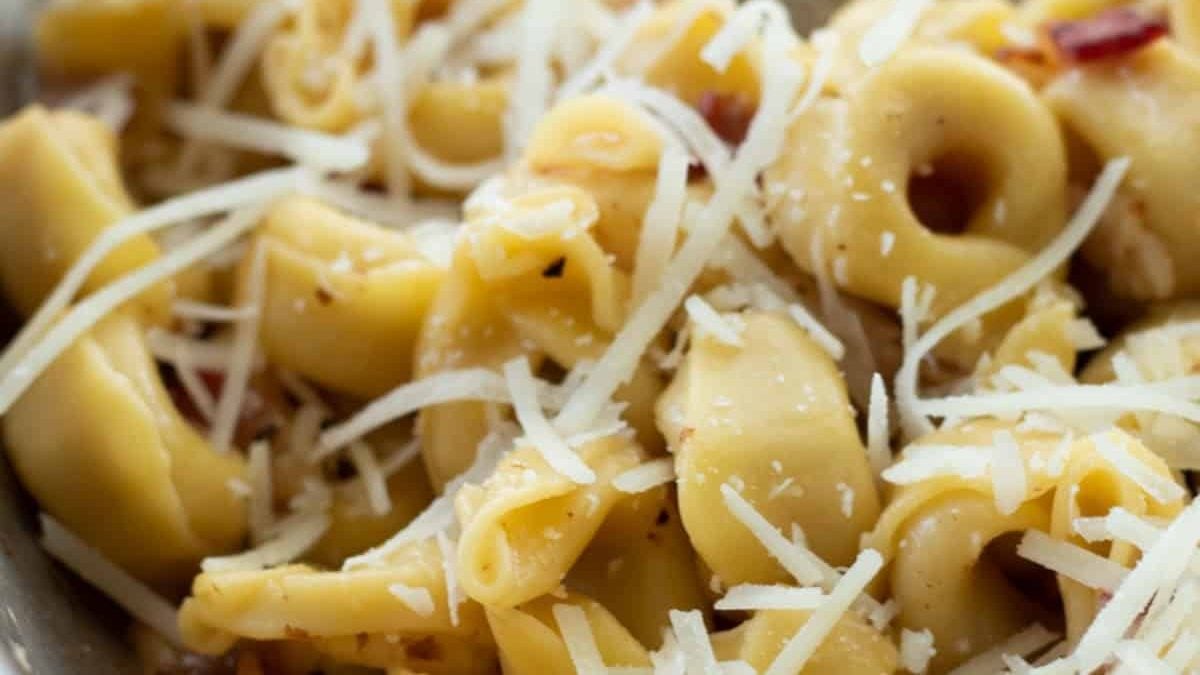 This twist on a carbonara is quick and easy to make, and uses common ingredients you'll find at any supermarket.
Pesto Salmon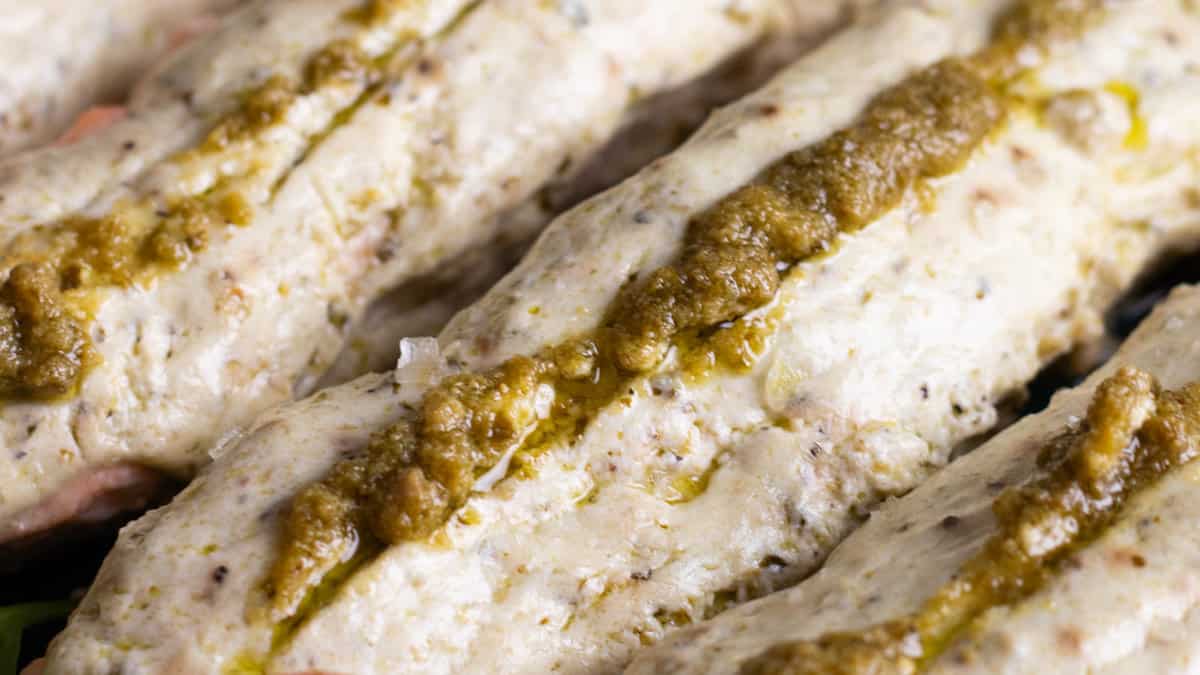 This delicious Pesto Salmon is on your table in just 15 minutes. Smothered in a Greek yogurt and pesto blend, this baked salmon is perfect for busy weeknights. With minimal ingredients but tons of flavor, the final result is salmon filets you can't resist.
Crispy Furikake Salmon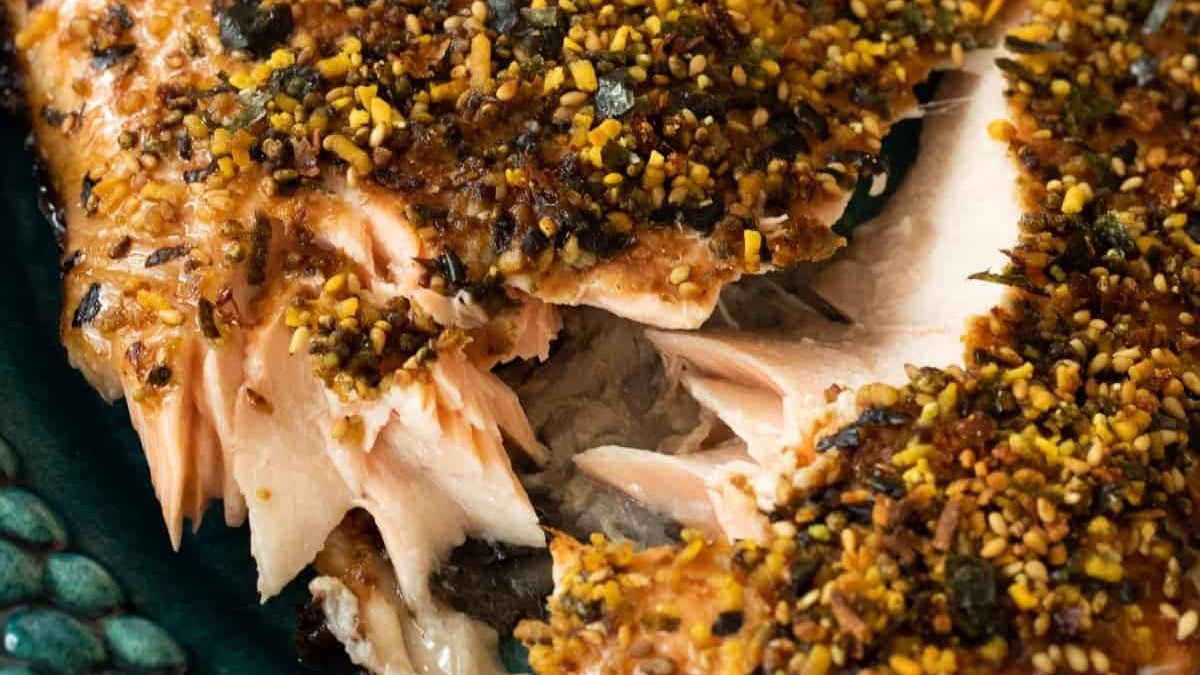 Salmon, soy sauce and furikake seasoning is all you need to make this flavorful salmon dish!
Caprese Chicken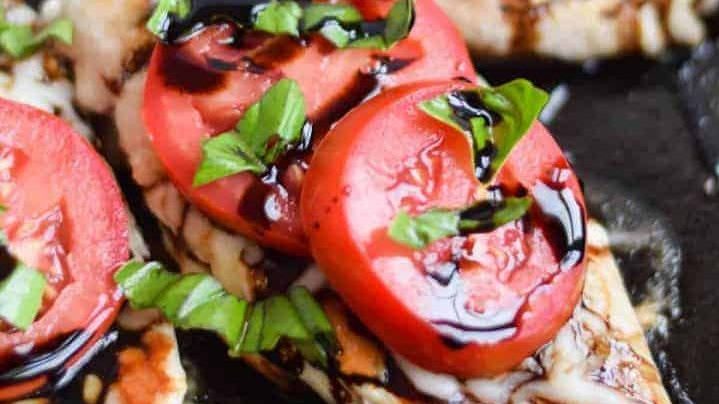 This easy 5-ingredient Caprese Chicken is everything you want in a one-pan meal. It's wholesome, hearty, and a total comfort food. Your whole family will love this and it will be your instant favorite for when you want an easy yet delicious dinner. The best part is that it only needs five ingredients so prep time is a breeze! You can even make it in one pan and is also gluten-free.
Easy 5-Ingredient Chicken Drumstick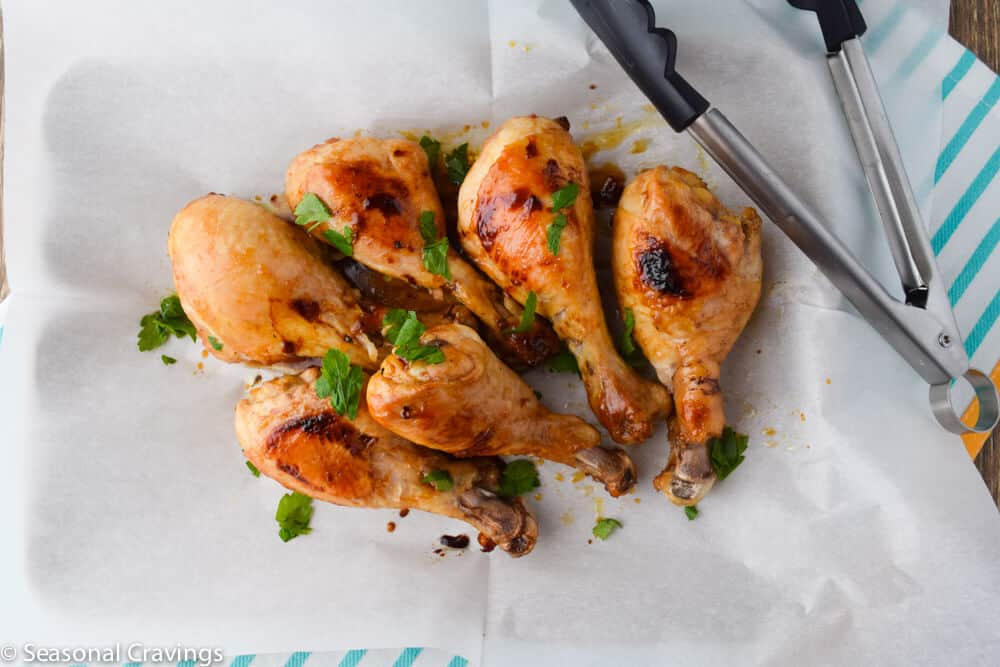 Bored of the same old drumstick recipe? Not this one! This easy 5-ingredient Chicken Drumstick recipe is a crowd-pleaser. The crispy skin holds the moisture in, giving way to the tender meat inside. Every bite is juicy and flavorful, just as it's supposed to be. The marinade for this recipe is made with tamari, olive oil, red wine vinegar, and garlic. And best part is that it's gluten-free!
5-Ingredient Chicken Soup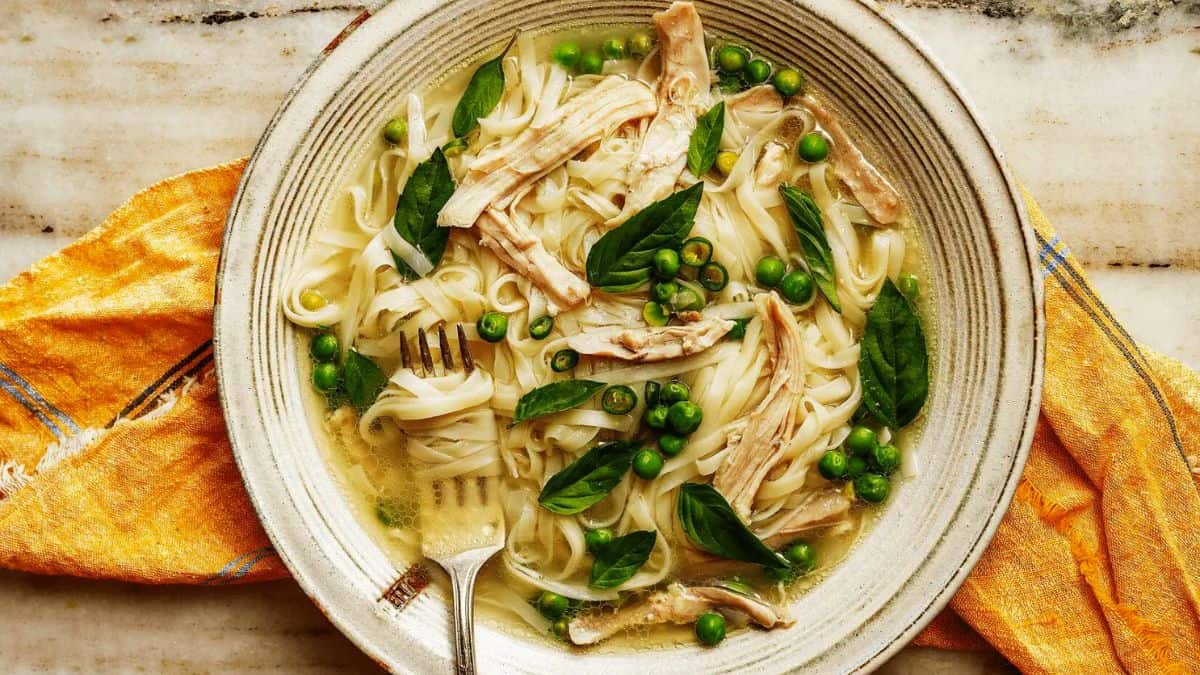 This 5-ingredient chicken soup recipe is perfect for a cool spring day, though you can modify it with any seasonal vegetable and serve it year-round. It's almost embarrassingly easy to make, and I felt like sharing this recipe was perhaps a bit superfluous. It's nice, light, and perfect for spring, and you'll love its simplicity.
Easy Miso-Sesame Chickpeas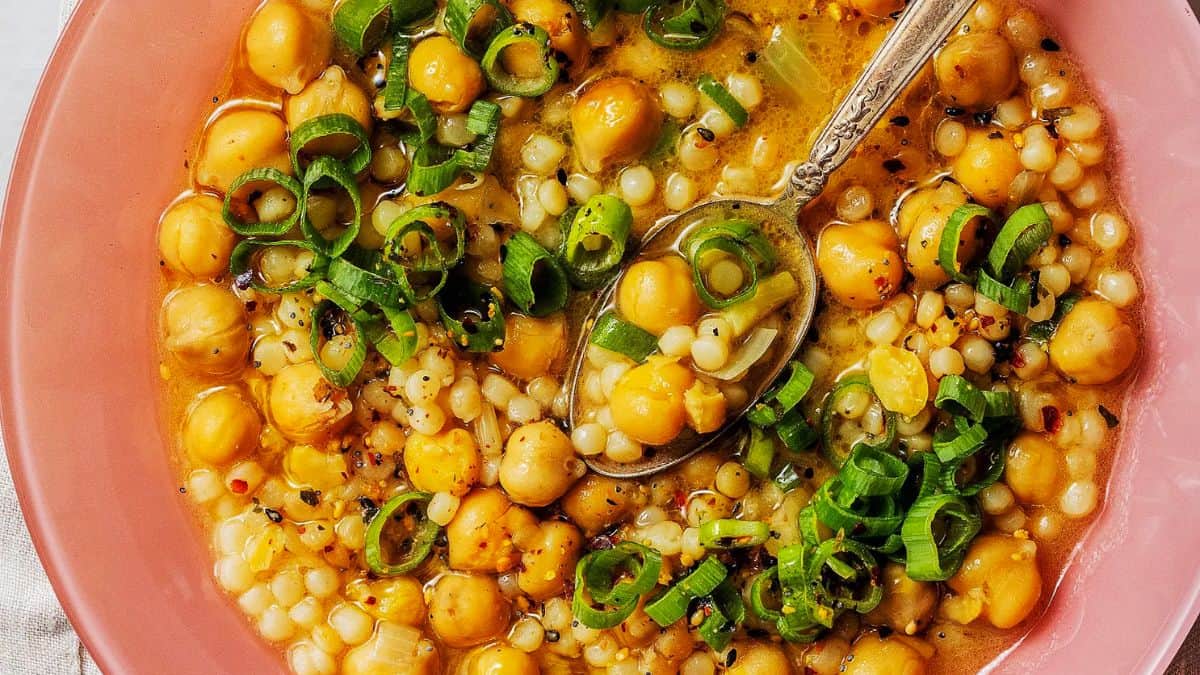 These easy miso-sesame chickpeas are flavorful, easy to make, and are the perfect 5-ingredient recipe.
Vegan Corn and Leek Soup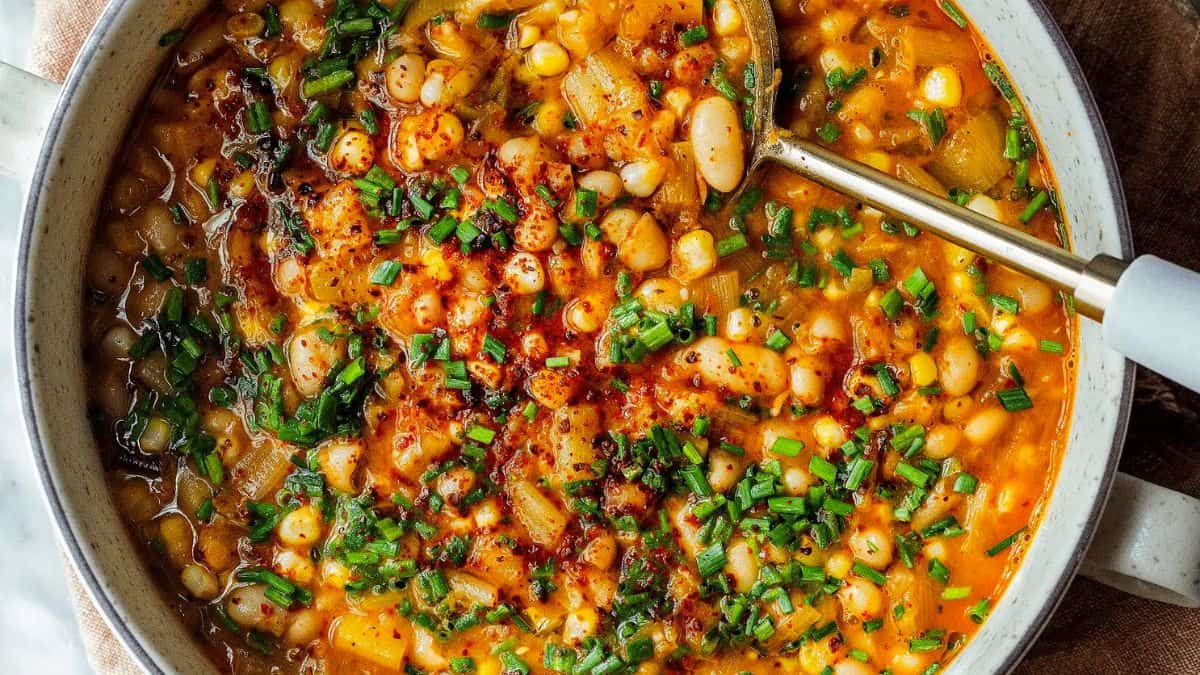 This 5-ingredient vegan corn and leek soup recipe is SO easy to make and is extra flavorful thanks to throwing in the bare corn cobs to simmer with the broth.
5 Ingredient BBQ Chicken Flatbread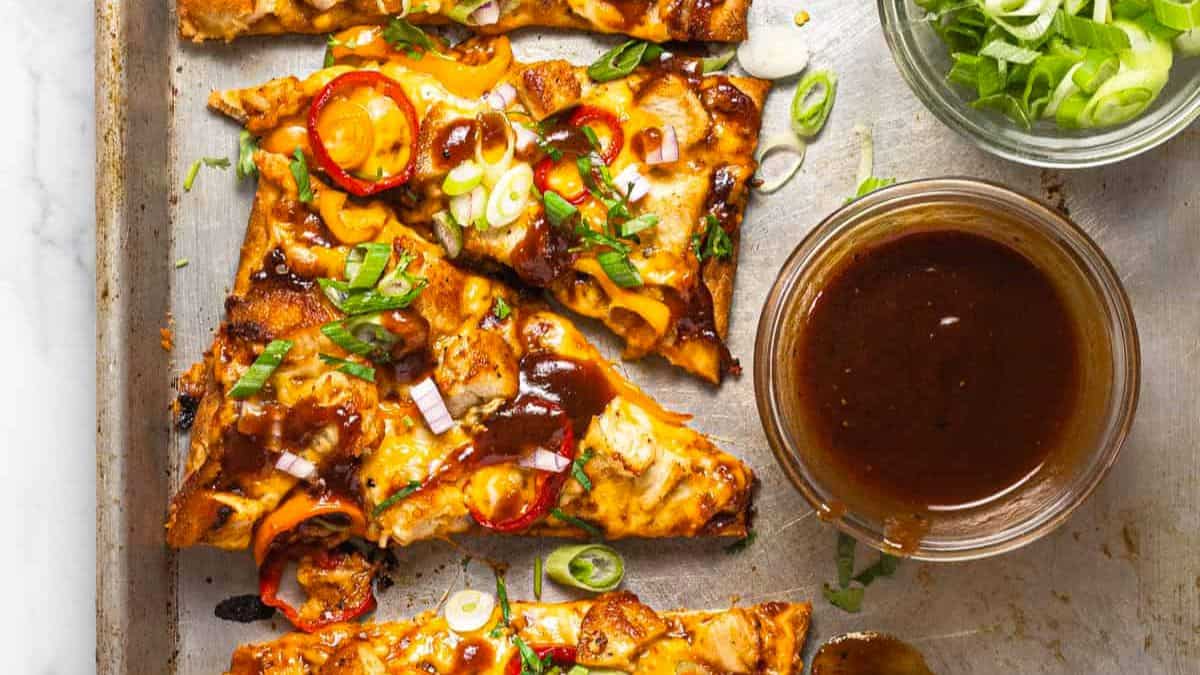 This BBQ chicken flatbread can be made in about 20 minutes with just 5 simple ingredients! It's loaded with fresh flavors and is the perfect way to use up leftover grilled chicken or shredded rotisserie chicken!
Baked BBQ Chicken Drumsticks + Legs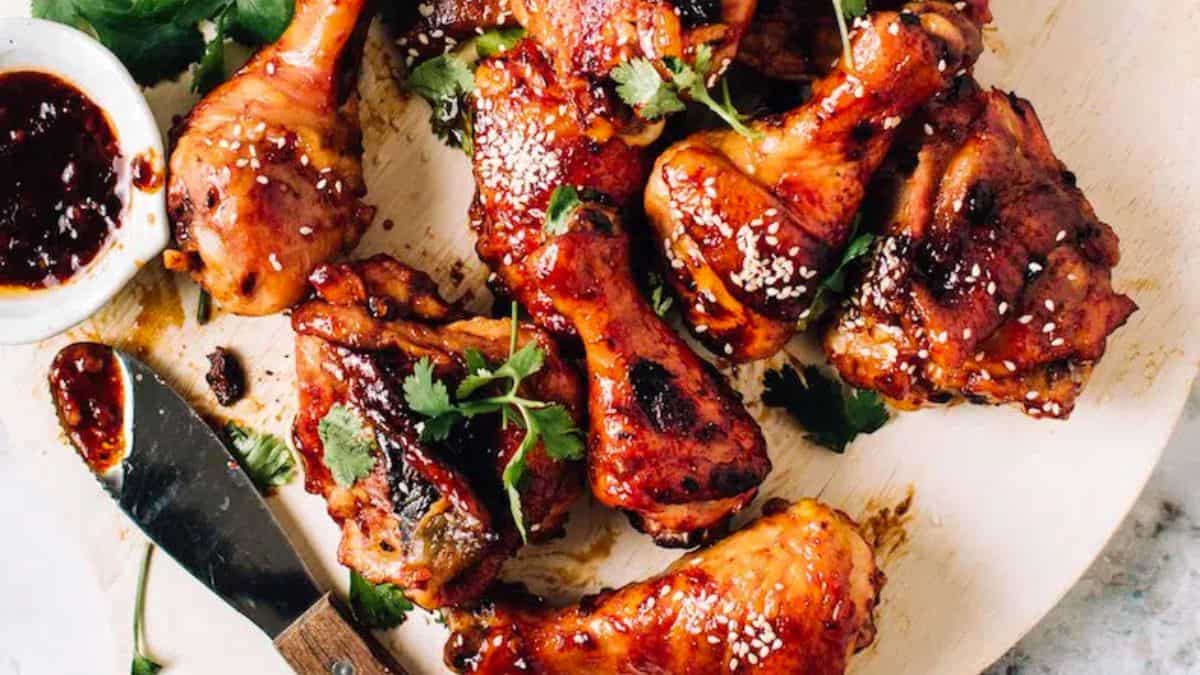 Truly the best oven-baked bbq chicken drumsticks and legs recipe perfect for an easy weeknight dinner with a sticky homemade honey BBQ sauce. One dish dirtied and 5 ingredients (including chicken!) required.
Storebought Wins: 10 Foods That Are NOT Better Homemade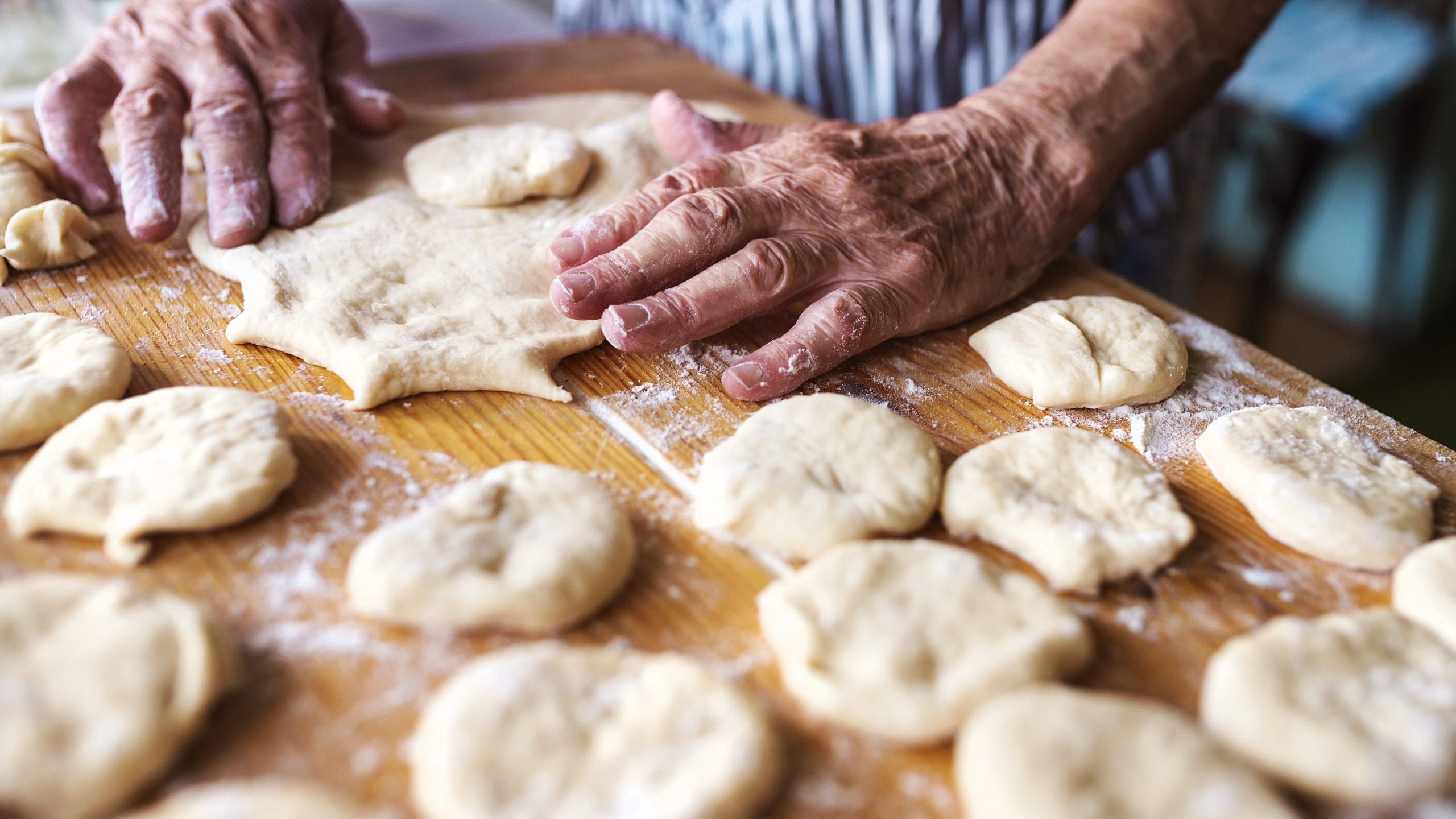 A lot of the time we value homemade food much higher than what we get from the store. And in many cases, this is correct - homemade is better. But for some foods, this is definitely not the case. Whether due to the difficulty of making it, lack of access to the right ingredients, or just the homemade version missing that special "something" we get in the storebought version - some foods are just not worth it making at home. Read on for the 10 top foods that are NOT better homemade, as decided by a group of foodies on an internet forum.
12 Most Overrated Restaurant Chains In The United States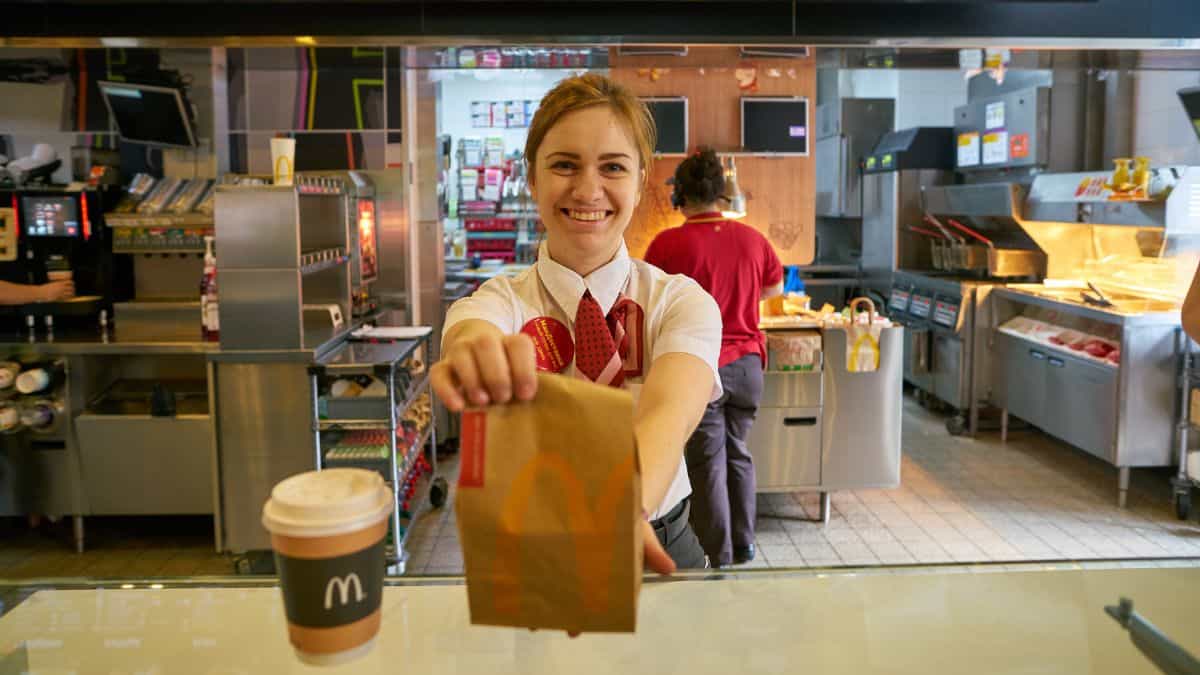 Curious about which restaurant chains live up to the hype, and which definitely do not? Join us as we explore the 12 restaurant chains that have sparked a lively debate in a recent internet forum discussion. While these establishments may have garnered popularity, they're not without their share of critics. We'll delve into what makes these chains some of the most overrated in the nation, shedding light on the dining experiences that might leave you questioning the hype.
You're Doing It Wrong! 12 Common Cooking Mistakes Almost All Home Cooks Make.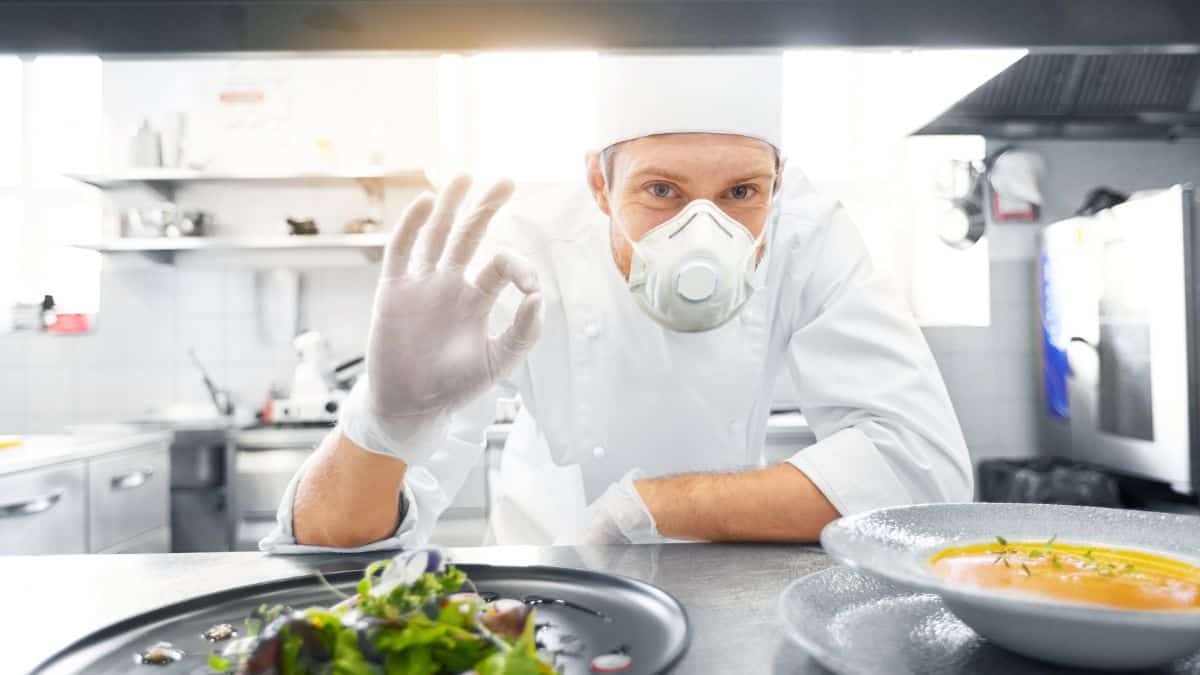 There are some mistakes almost all home cooks make, no matter how experienced and for how long they have been cooking. Recently, a group of foodies, where many of them have worked in the restaurant industry, started discussing what the most common mistakes home cooks make are, and the results were eye-opening. I am a professional recipe creator, and even I admit to making some of these mistakes on occasion!
Dump, Bake, and Enjoy: 13 Hands-Off Recipes Done in 30 Minutes or Less.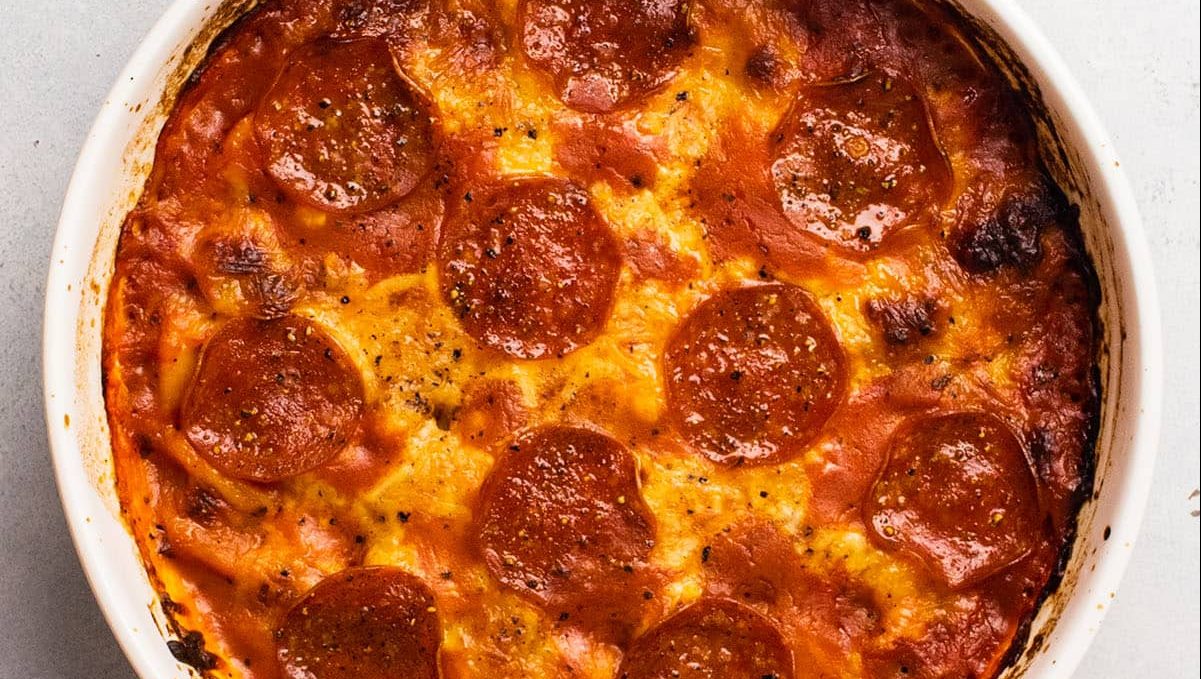 Imagine making a delicious meal with just a few simple steps and less than 30 minutes of your time. Well, you can do just that with these 13 dump-and-bake recipes! They're perfect for busy days when you want something tasty without all the fuss.
12 Common Groceries That Are A Total Waste Of Money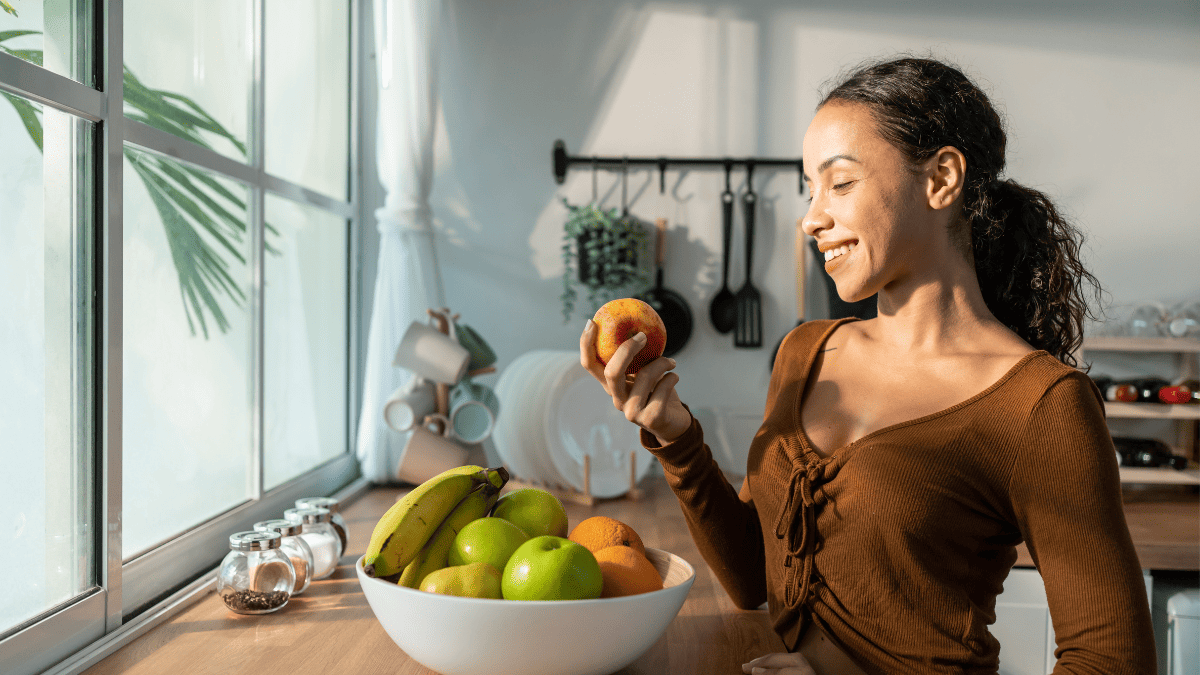 Are you tired of feeling like your grocery bills are climbing higher and higher each month? You're not alone. We're about to uncover a secret that could save you a significant amount of money, so you can spend it where you really need it instead! Get ready to discover the 12 common groceries that might just be a total waste of your hard-earned cash. Buckle up, savvy shoppers, it's time to make your grocery list smarter and more budget-friendly!