No fall-inspired dish is as nostalgic as apple tart. When there is an abundance of apple harvest, you'll want to bring the flavors of fall into your home with these mouth-watering apple tart recipes. From traditional recipes to innovative twists, you will find them all here.
Rustic Apple Tart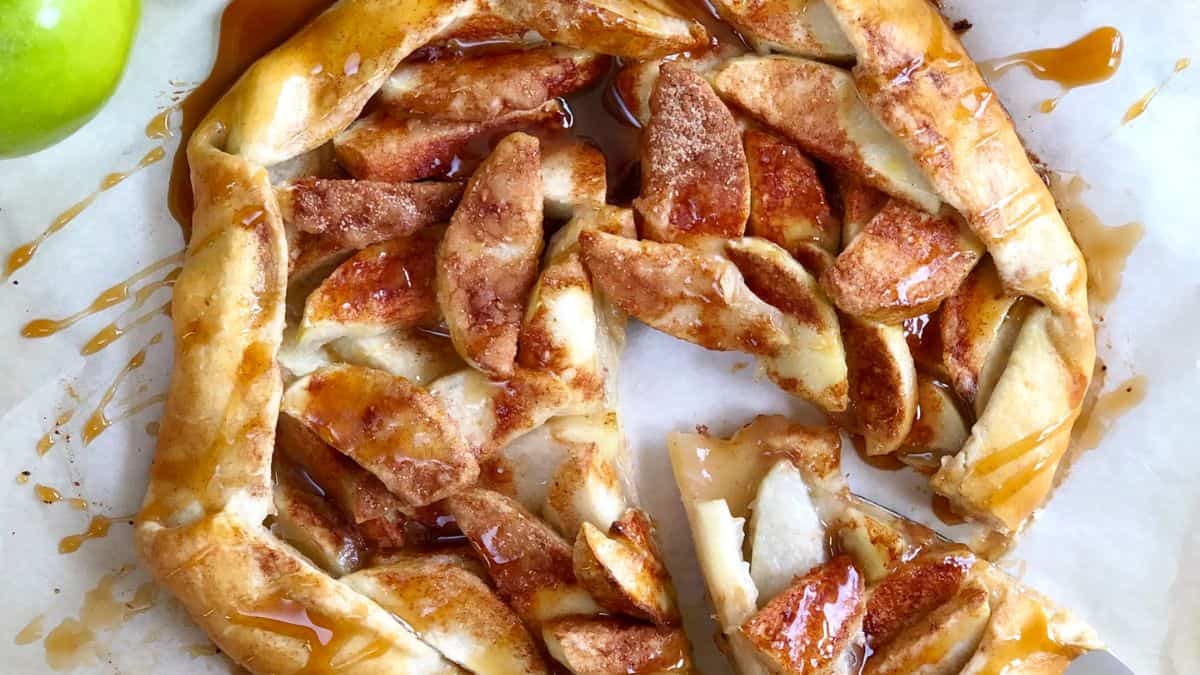 The delicious little Fall dessert starts with a homemade buttery crust, is piled high with loads of fresh apples, and then finished to perfection with a sweet and gooey caramel drizzle.
Easy Apple Tart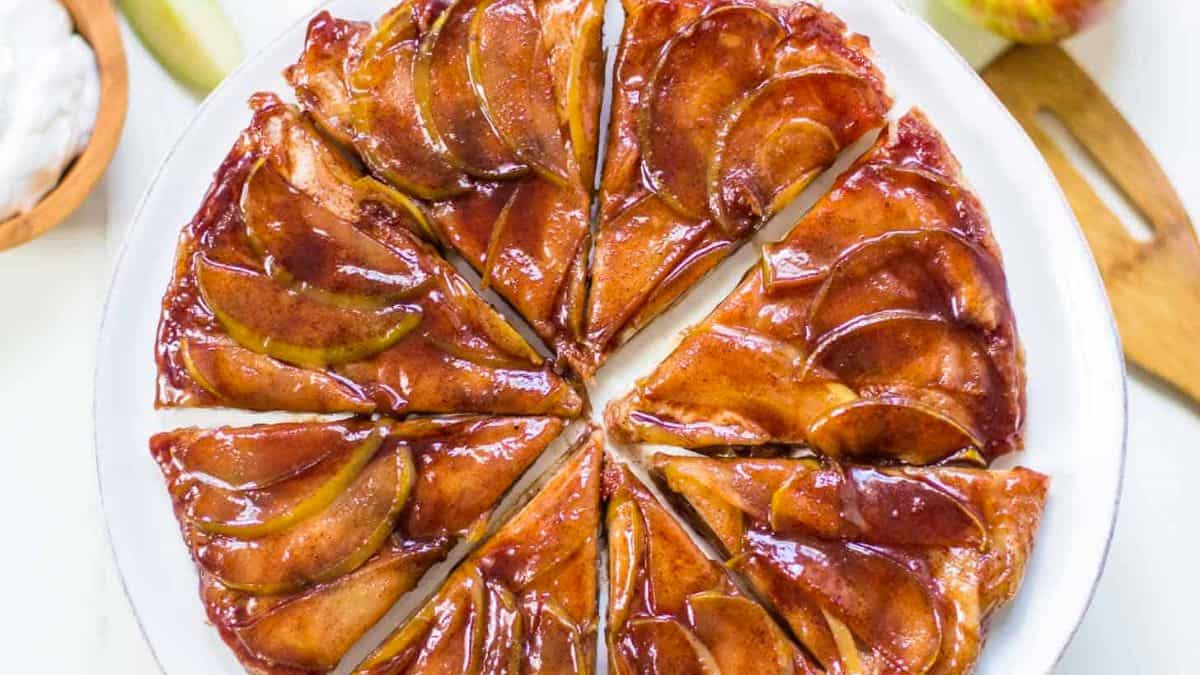 An apple tart that is so elegant no one will guess how easy it is! Store-bought puff pastry and a cinnamon sugar glaze mean you can make this dessert in only slightly longer than it takes to slice the apples.
Easy Puff Pastry Apple Tart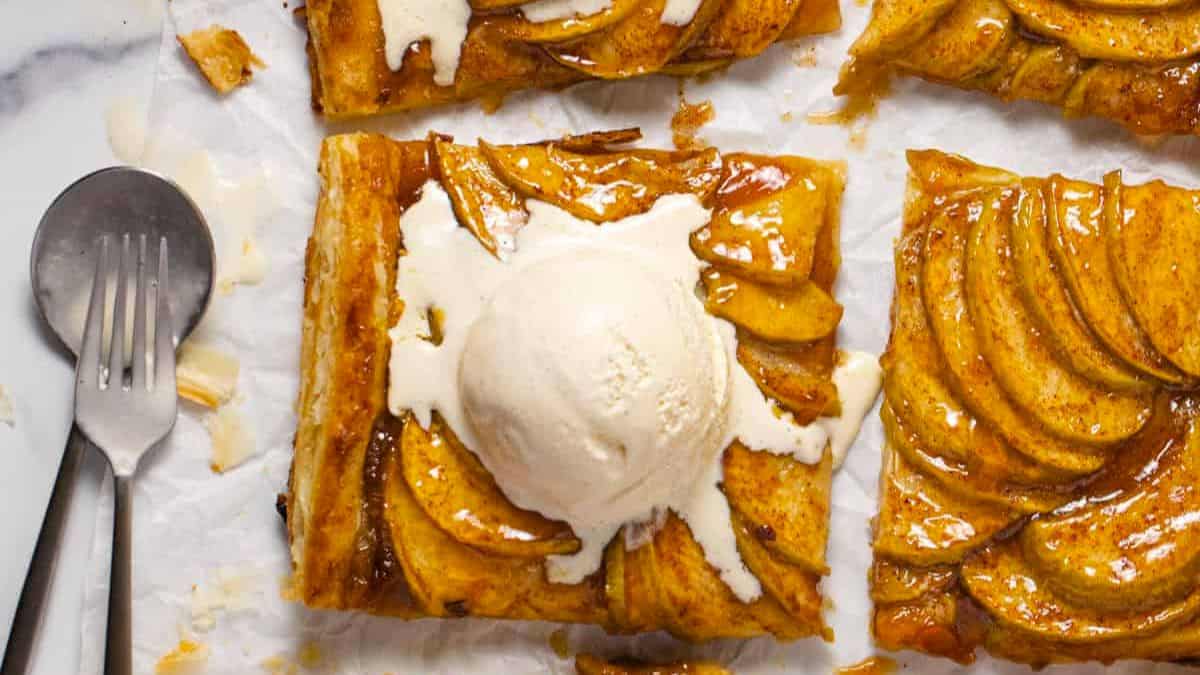 This Easy Puff Pastry Apple Tart is seasonal, simple, and scrumptious! Store-bought puff pastry makes this dessert quick, easy, and approachable for even the most novice of home cooks. And just look how gorgeous it is!?!
Apple Tart with Frangipane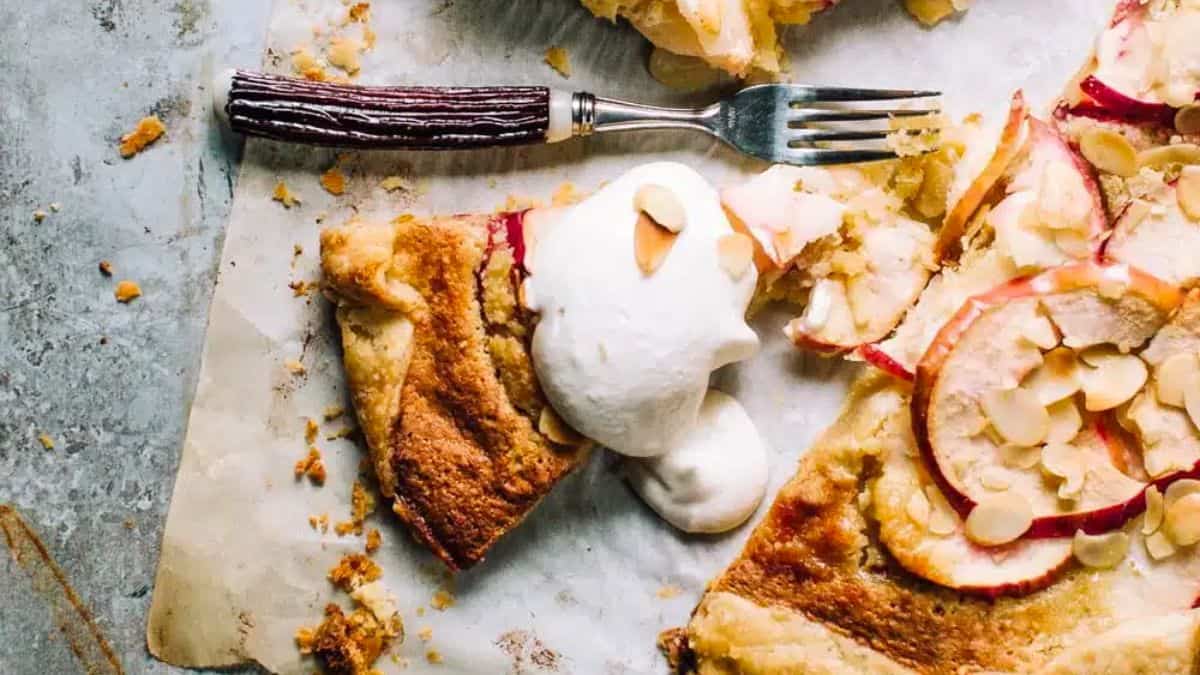 A flaky apple tart made in the style of a freeform galette with a delicious (and deceptively easy) almond cream filling and a flaky, all-butter crust.
Gluten-free Apple Pear Tart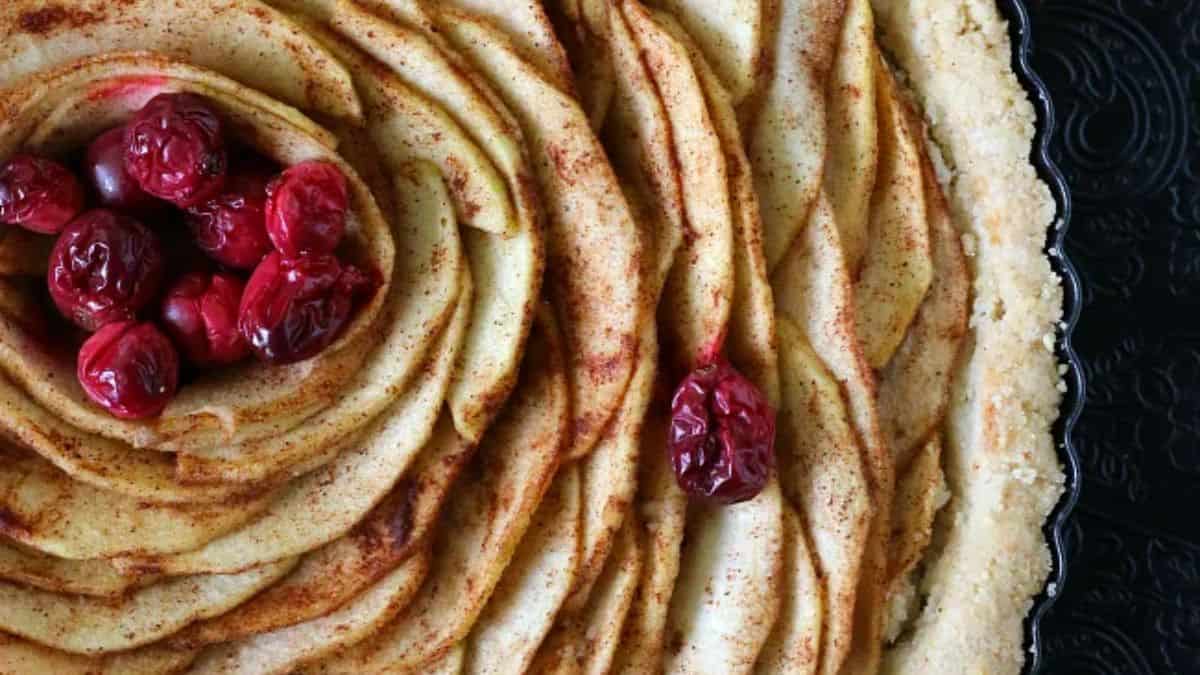 Highlighting the fresh fruits of fall, this gluten-free apple pear tart also includes cranberries for a delicious mix of sweet and tart, over a flavorful almond crust. This is one gluten-free apple dessert that I'll be making every fall and I'm sure will appear at holiday dinners!
Easy No-Bake Apple Tart with Yogurt Filling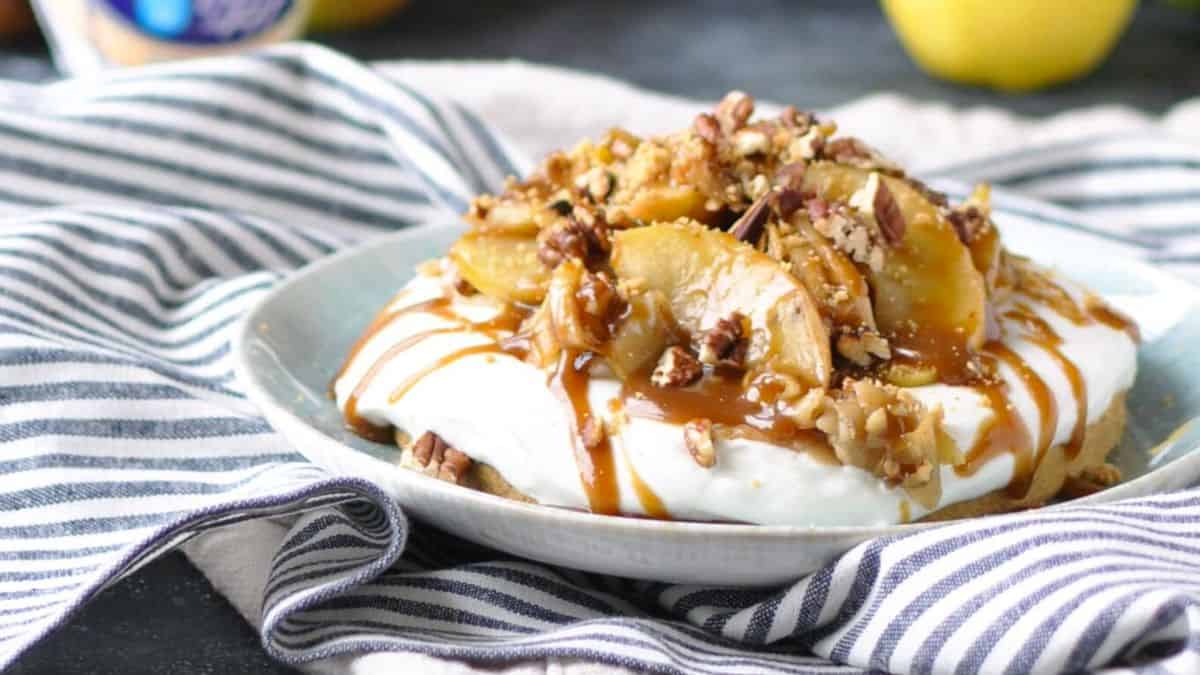 Enjoy all the best fall flavors wrapped into this easy apple tart with the simplest yogurt filling. This no-bake dessert is perfect for a holiday party.
Vegan Puff Pastry Apple Tart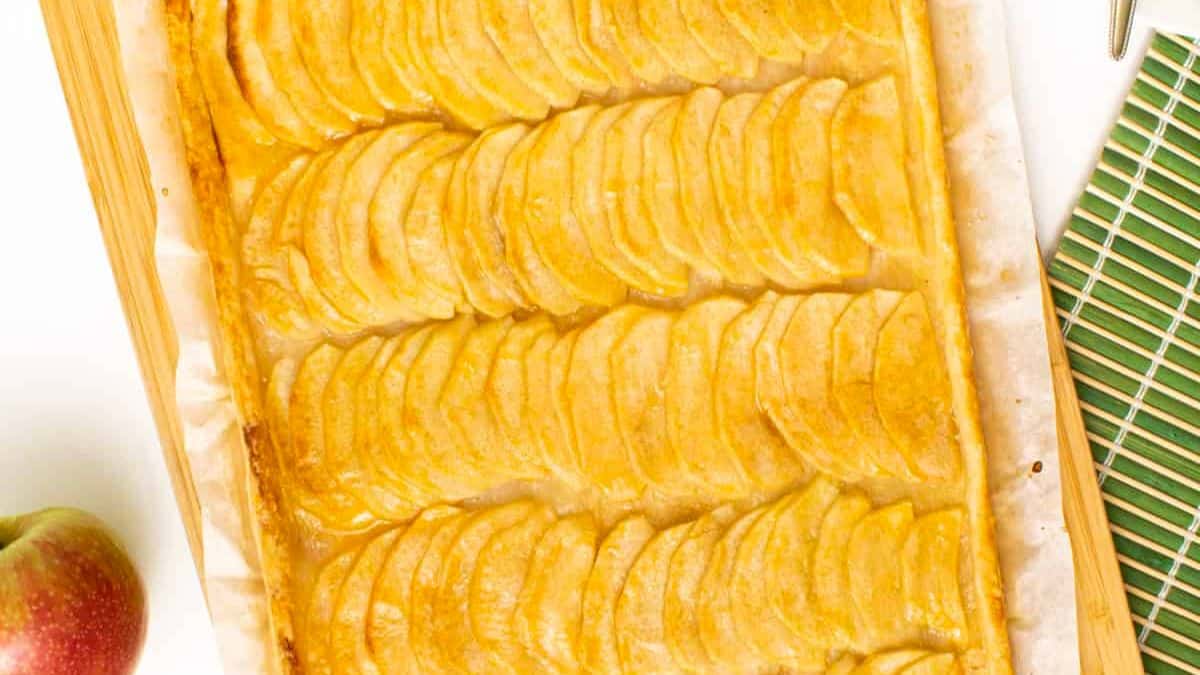 This vegan puff pastry apple tart has just 5 ingredients. It's easy, delicious and perfect for fall!
Puff Pastry Apple Tart (Quick and Easy)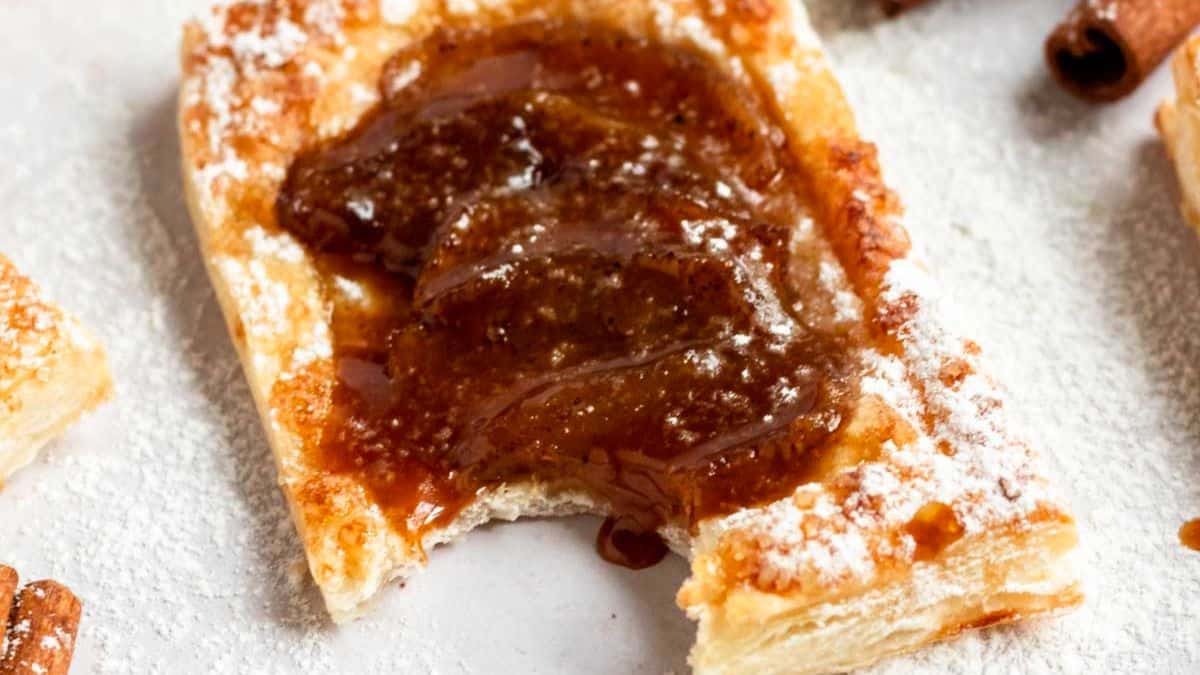 This puff pastry apple tart is made with caramelized apples and store-bought buttery and flakey puff pastry!
Apple Tarte Tatin (Easy Recipe)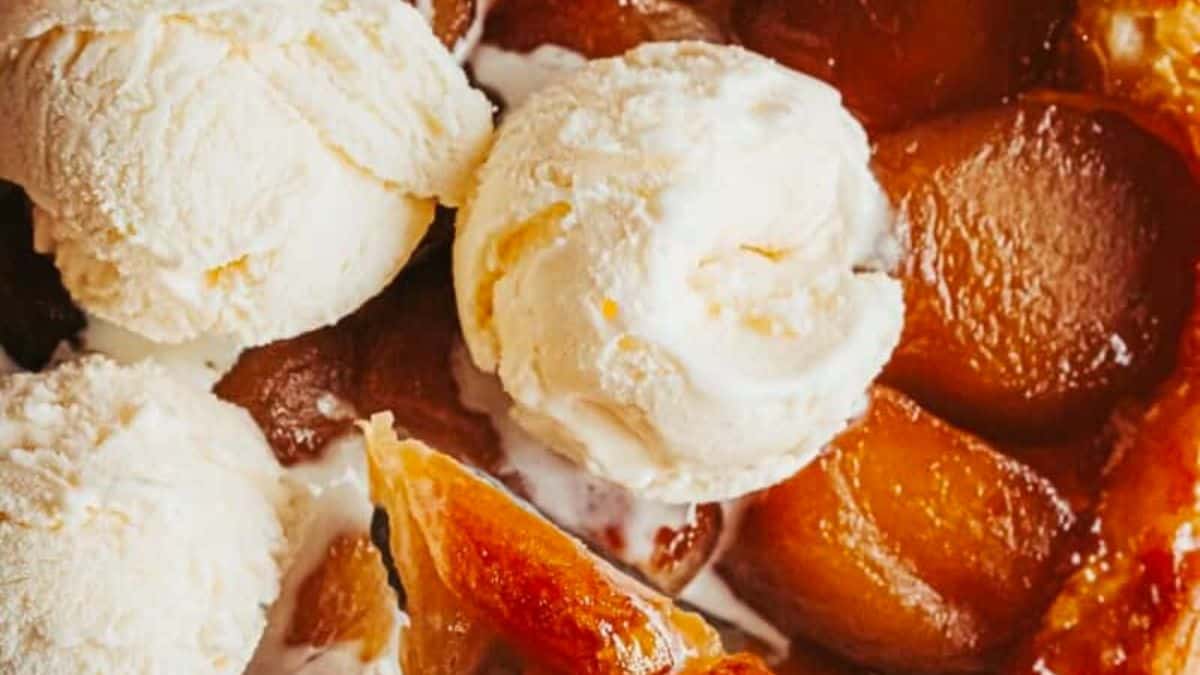 Tarte Tatin is a French classic that never gets old. You can understand why because no one can resist caramelized apples baked into a flaky, buttery puff crust. It is heavenly! This easy version calls for store-bought puff pastry, cutting down the prep time considerably.
Salted Caramel Apple Tartlets (Apple Rose Tarts)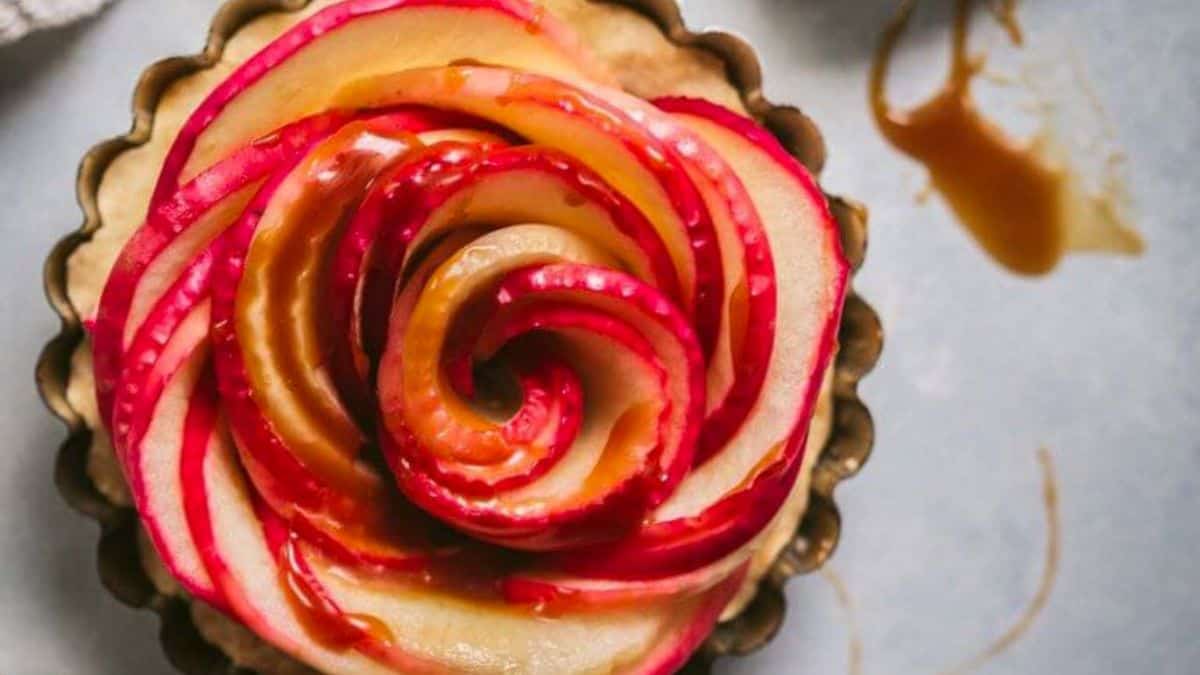 Apple Tartlets with Salted Caramel are not only amazingly delicious, but beautiful too! Thin apple slices are arranged to look like a rose and drizzled with a yummy, spiked salted caramel sauce.
No Bake Caramel Apple Tartlets (Vegan, Gluten Free, Dairy Free)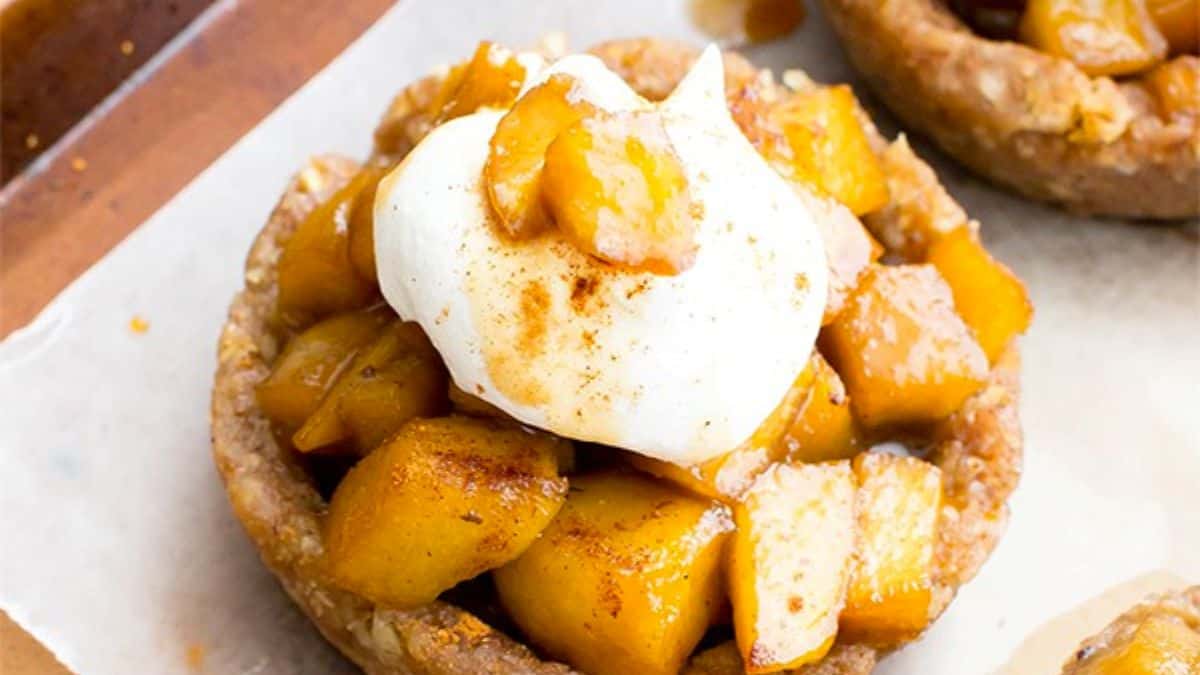 No Bake Caramel Apple Tartlets (V+GF): a whole ingredient recipe for mini caramel pecan tarts bursting with sweet apple flavor. Vegan, Gluten Free, Dairy Free.
Easy French Apple Tart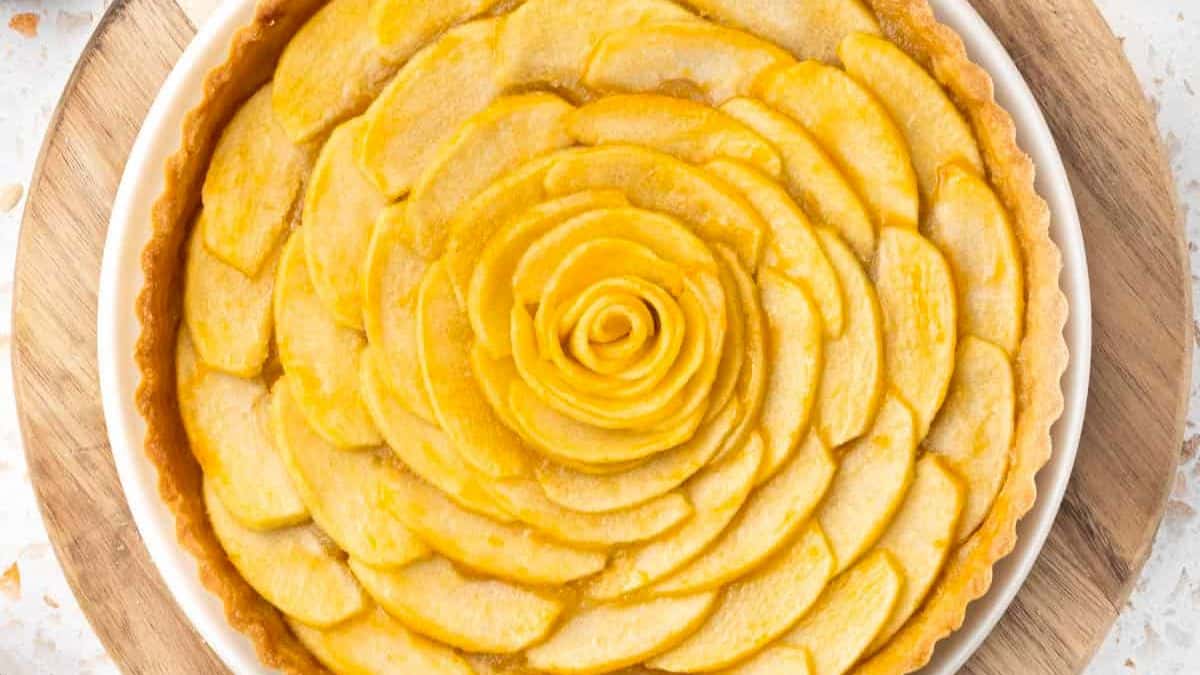 This easy French Apple Tart with shortcrust pastry (pâte sablée) is a delicious dessert to make in Winter and for the Holidays. The shortcrust pastry is filled with a simple applesauce and topped with thinly sliced fresh apples.
10 Most Unhealthy Foods Most People Don't Realize Are Junk Foods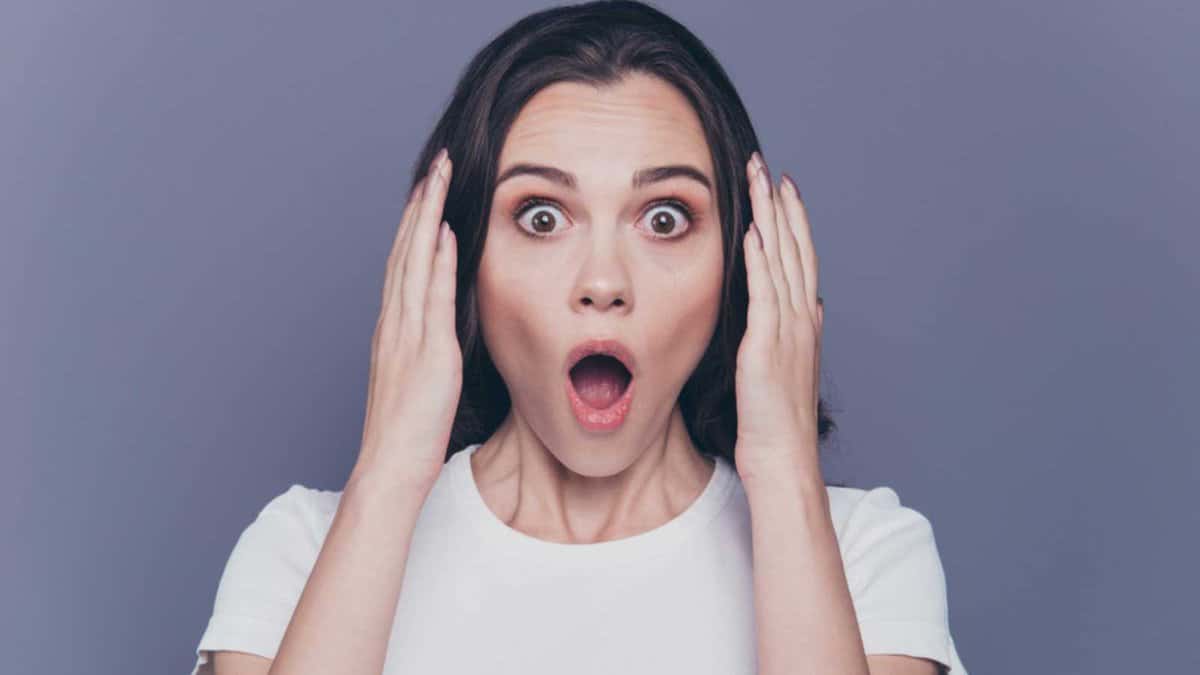 Surprisingly there are a lot of foods that consumers assume are healthy when they definitely aren't. We often don't bother to check the labels of foods that have always been marketed to us as beneficial. According to a popular internet forum, these 10 foods are super unhealthy foods - most people just don't realizeit. Get ready to be shocked, and maybe even clean out your pantry.
12 Ground Beef Dump-and-Bake Dinners for Super Busy Nights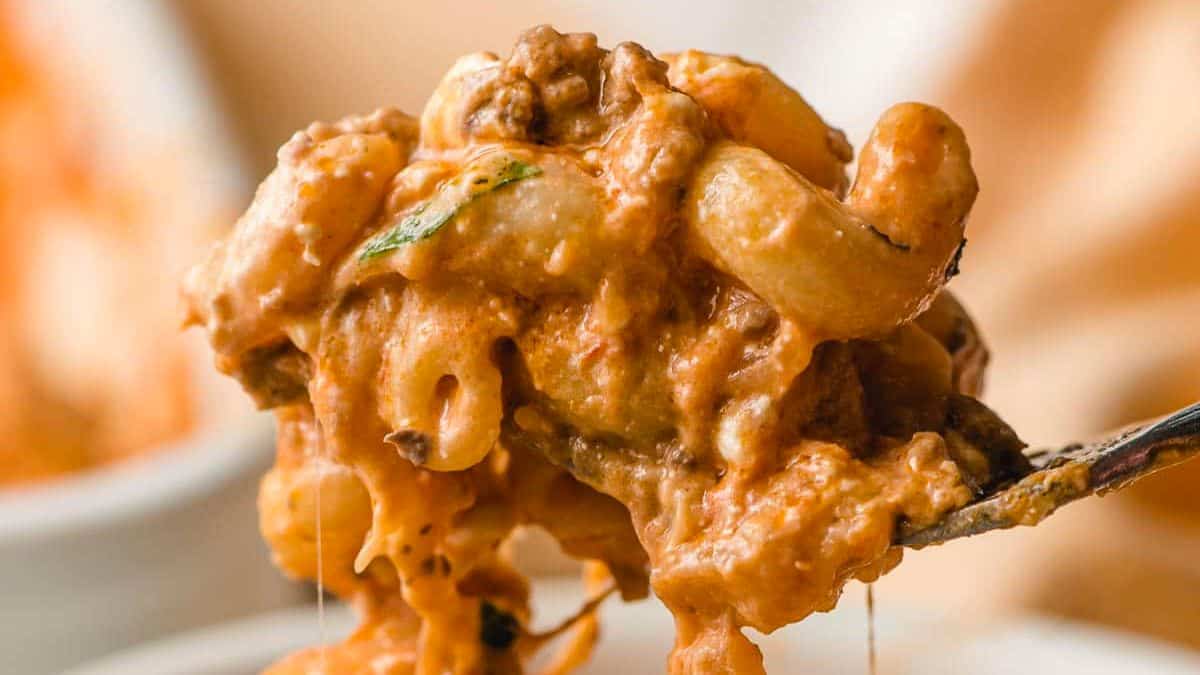 Say goodbye to complicated meal prep and hello to effortless cooking with these delicious dump and bake ground beef recipes. We've gathered a variety of delicious and hassle-free dishes that will save you time in the kitchen. Get ready to enjoy hearty and satisfying meals with minimal effort, making weeknight dinners a breeze!
12 Dump-and-Bake Recipes Done in 30 Minutes (Or Less!)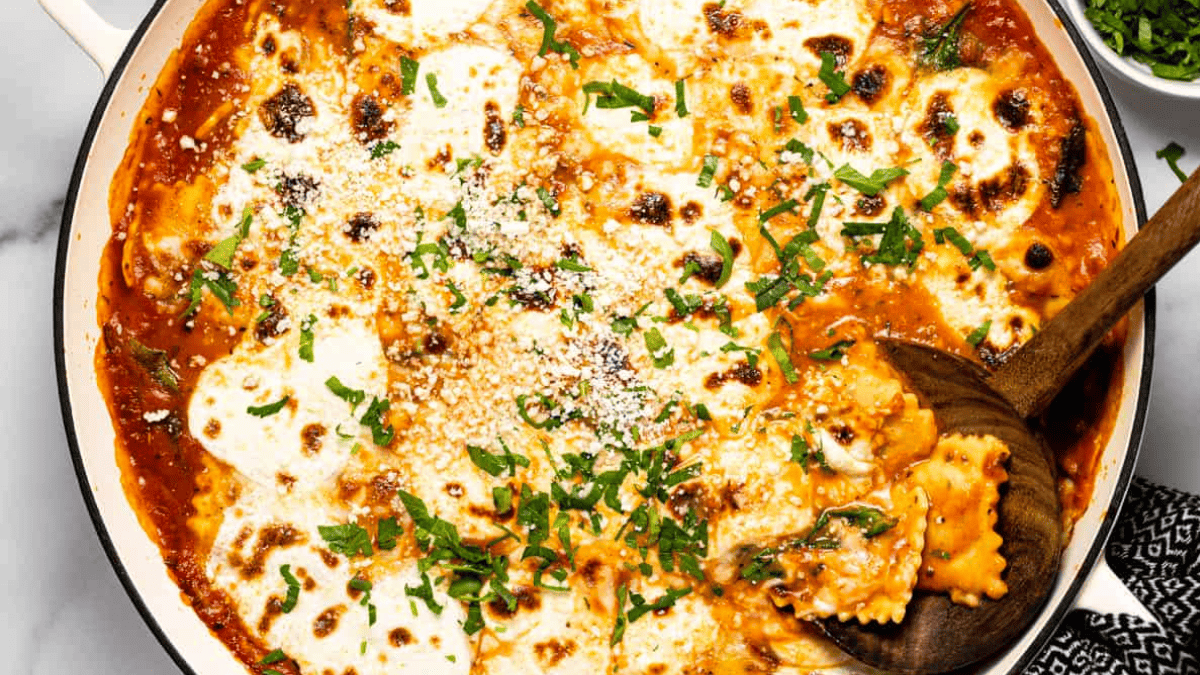 Say goodbye to complex prep and hello to easy and satisfying meals with this fantastic roundup of dump and bake recipes that can be done in under 30 minutes. These recipes range from hearty casseroles to creamy pasta dishes and will be the quick-fix recipes that will make your busy days a breeze!
Storebought Wins: 10 Foods That Are NOT Better Homemade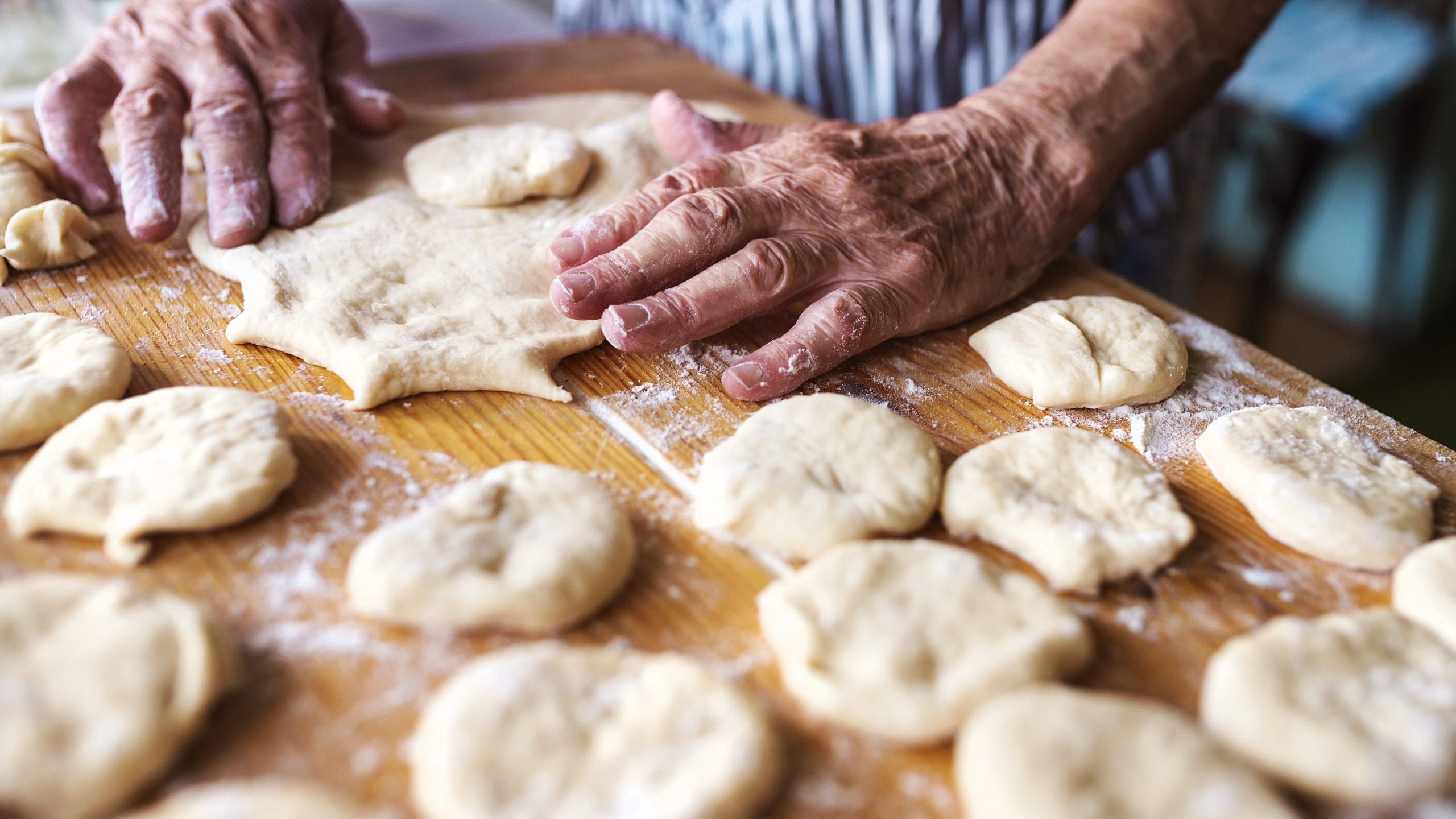 A lot of the time we value homemade food much higher than what we get from the store. And in many cases, this is correct - homemade is better. But for some foods, this is definitely not the case. Whether due to the difficulty of making it, lack of access to the right ingredients, or just the homemade version missing that special "something" we get in the storebought version - some foods are just not worth it making at home. Read on for the 10 top foods that are NOT better homemade, as decided by a group of foodies on an internet forum.
41 Easy But Fancy Meals You Can Make Tonight!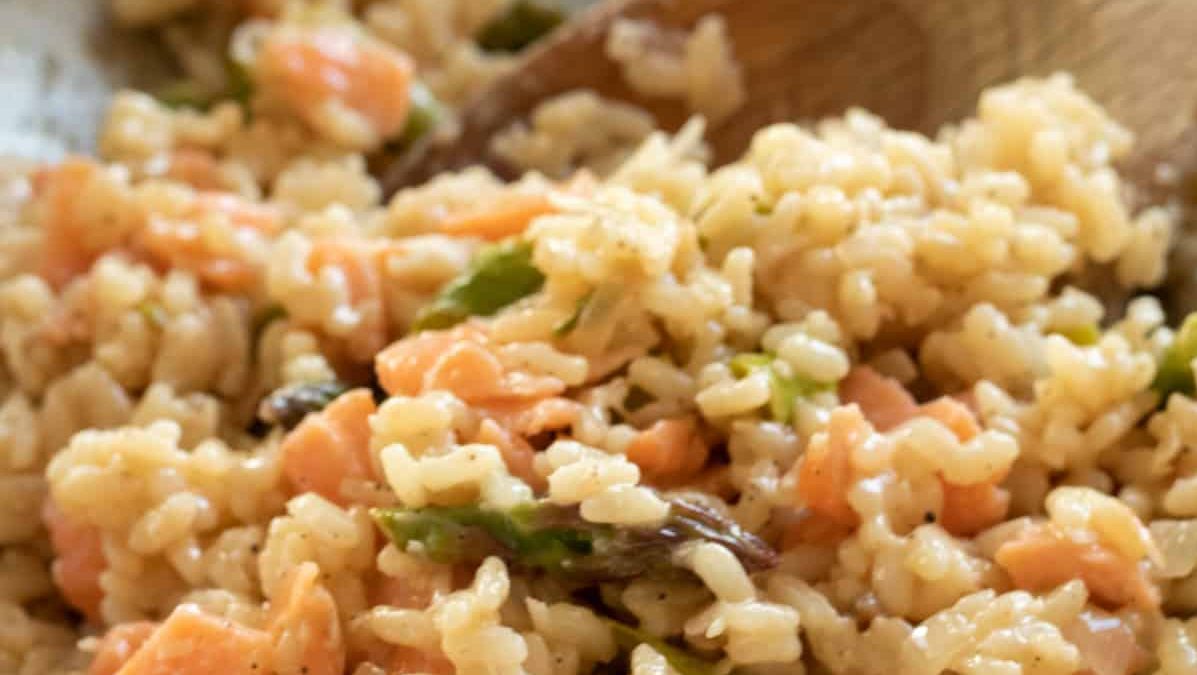 Do you want to impress your family or friends with a delicious home-cooked meal tonight? Here you go! We've put together a colelction of 41 exceptional recipes that are perfect for any night of the week. These easy-to-follow recipes use simple ingredients and straightforward techniques, helping you create a satisfying and flavorful meal right in the comfort of your own kitchen - even if you're not a cooking star!