Who doesn't love avocados? If you can't get enough of it, you'll find a list of recipes that you can make with avocado as the star ingredient. Get ready for a mouthwatering experience and take your avocado obsession up a notch!
Salmon Tacos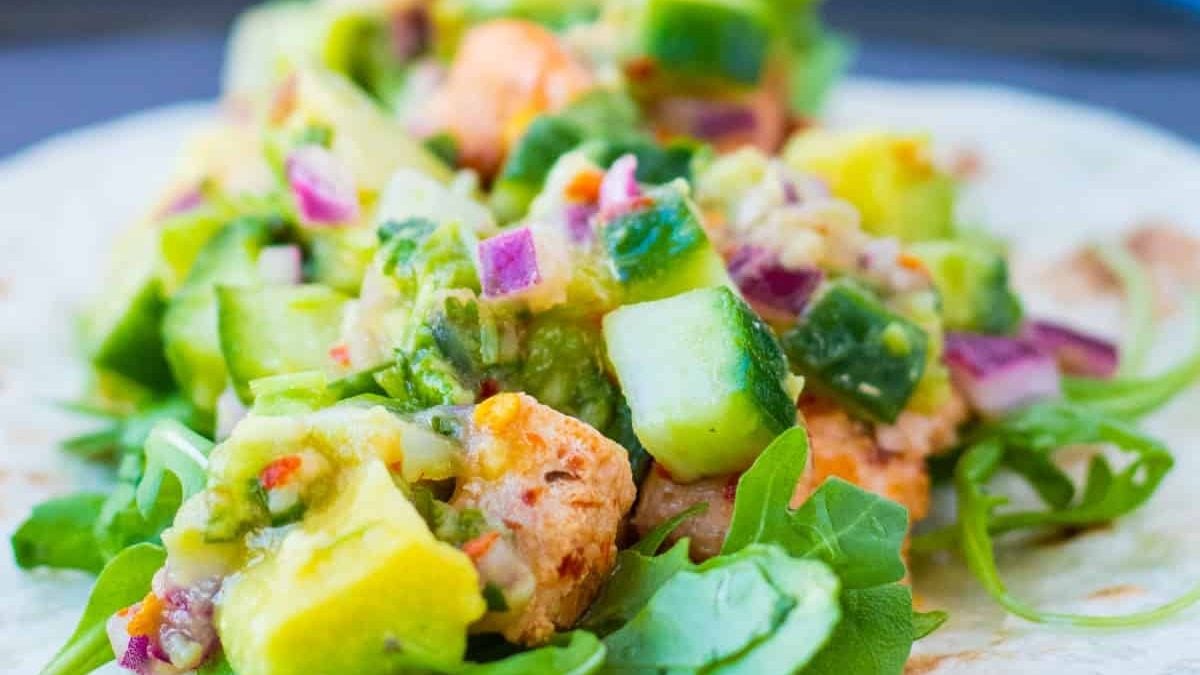 Healthy salmon is seasoned lightly, pan-fried quickly, and deliciously paired with a super easy Ginger Avocado Salsa to make the perfect healthy Salmon Tacos. All with just a few short minutes of cooking, loads of health benefits and even more taste! Get the from always use butter.
Creamy Avocado Dip With Sour Cream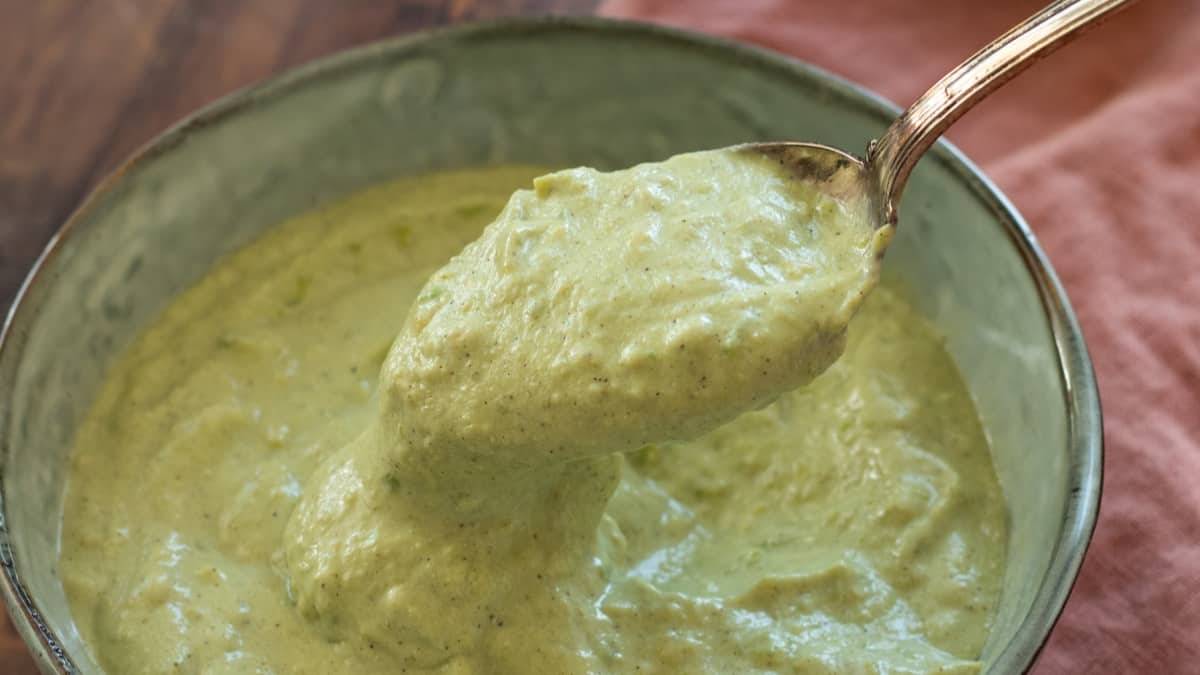 This Sour Cream Sauce with Avocado & Lime is the perfect sauce for barbecues and any type of seafood dishes. Quick & easy to make this is an acidic sauce that's a great complement to flavorful dishes.
Get the recipe: Easy Sour Cream Sauce with Avocado & Lime
Avocado Mango Salad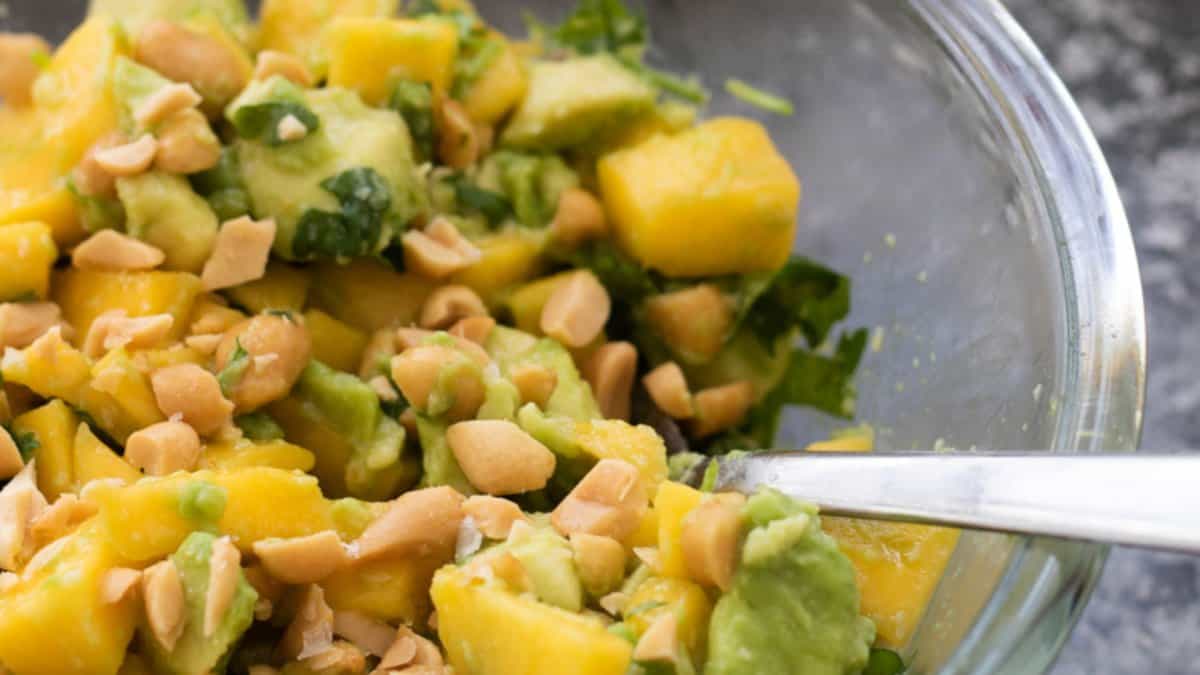 This 10-minute avocado mango salad is a delicious, healthy side for any type of protein - and especially delicious next to a piece of grilled fish or chicken. Super easy to make with mango, avocado, lime and fresh cilantro - and salted roasted peanuts are what sends this salad over the top!
Vegetarian Halloumi & Avocado Wraps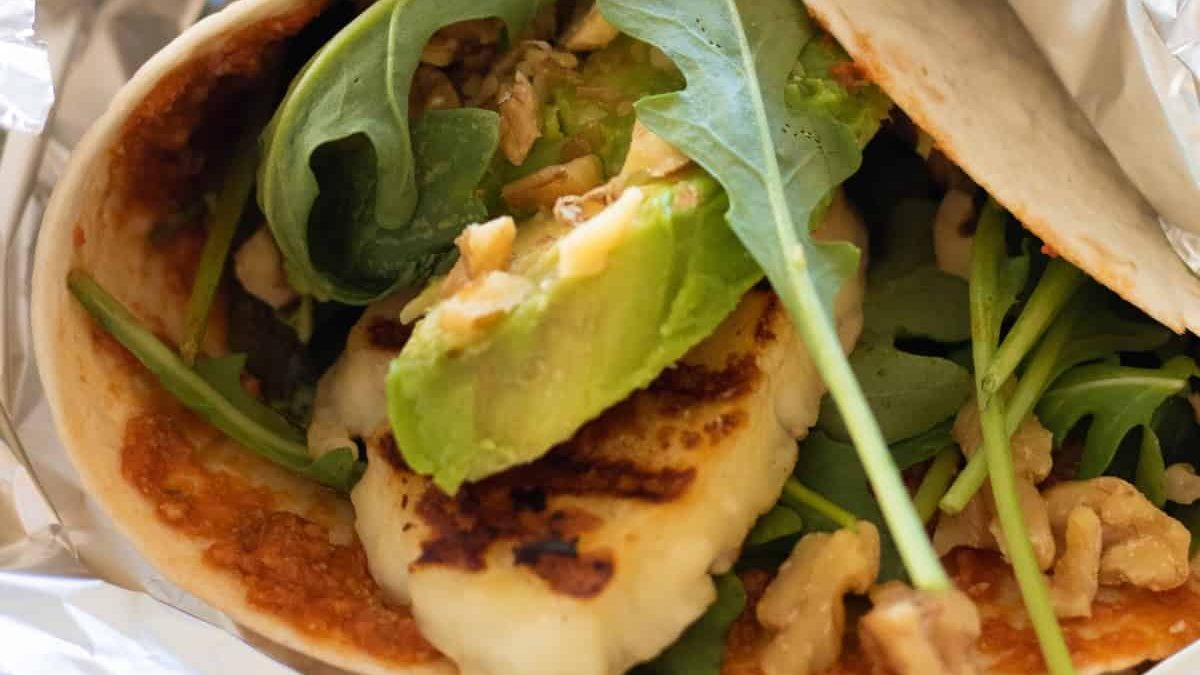 Make the halloumi wraps that everyone loves - kids and foodies included! - and be the star of your next picnic or road trip. With halloumi cheese, red pesto (store-bought is fine), avocado and walnuts these wraps are packed with flavor, done in 20 minutes and super easy to make. Get the recipe from always use butter.
Easy 5 Minute Avocado Sauce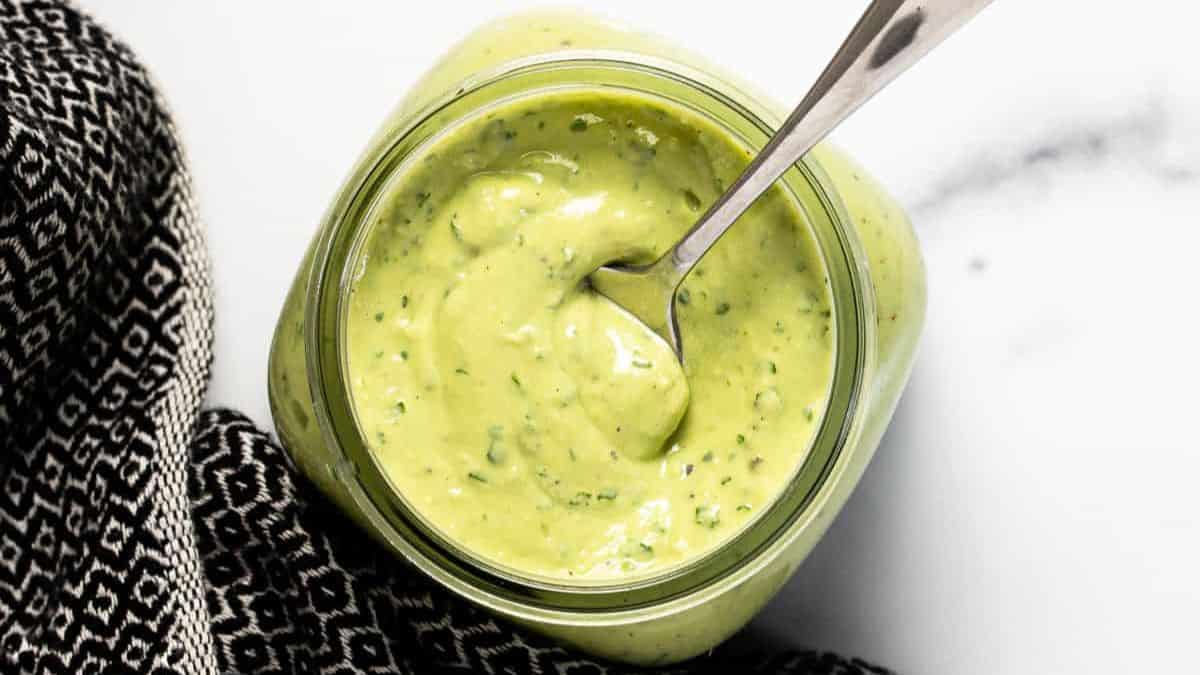 This creamy avocado sauce takes just 5 minutes to prepare and will take your dishes to the next level! It's loaded with fresh flavors and will stay good in the fridge for up to 5 days!
Avocado Brussels Sprouts Slaw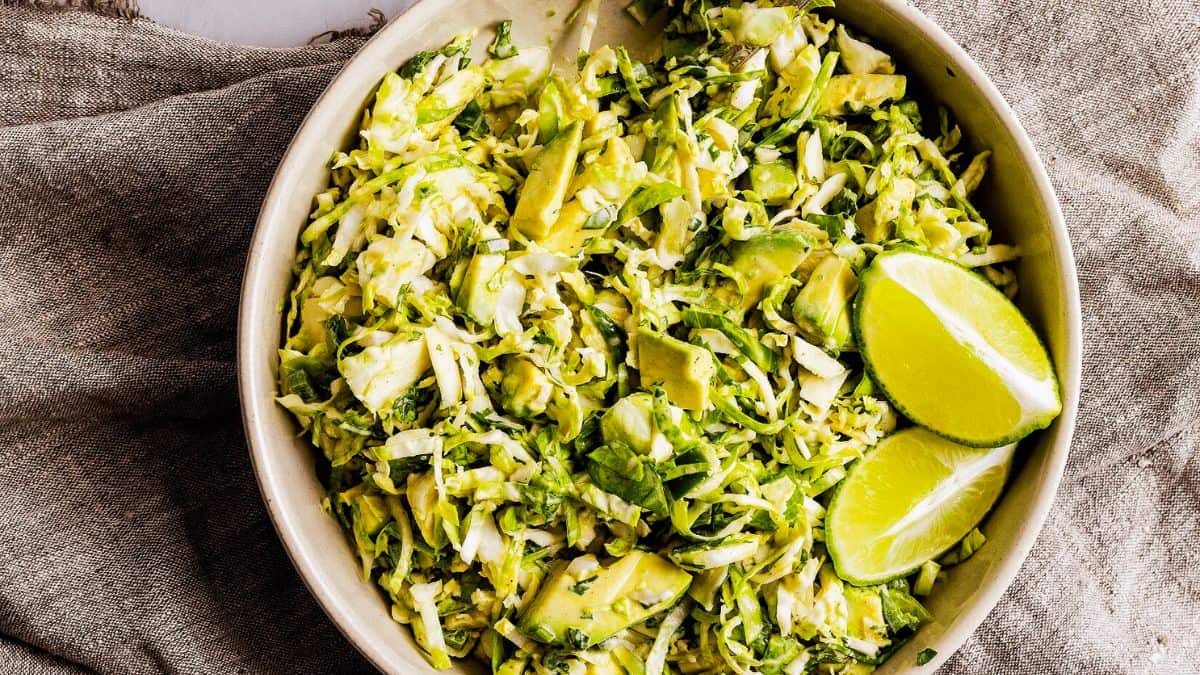 This avocado Brussels sprouts slaw is so easy to make and works perfectly on burgers, tacos, or as a side at a summer cookout. It's a perfect avocado Brussels sprouts recipe!
Fried Avocado Tacos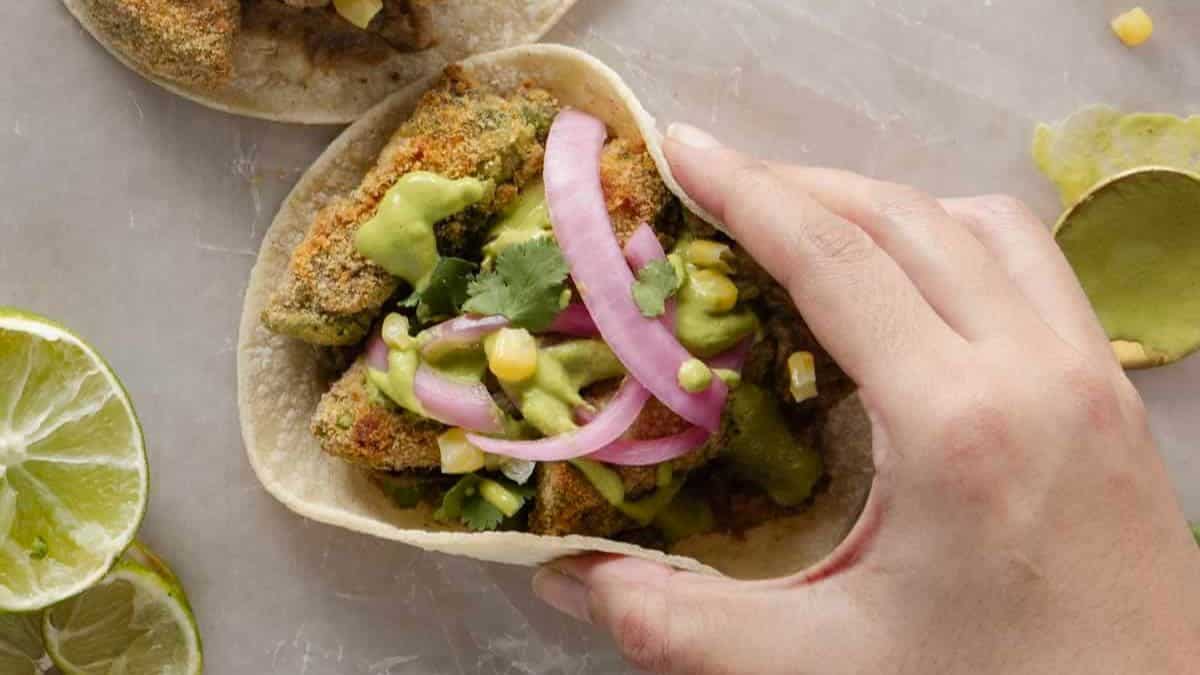 These delicious fried avocado tacos are vegan, can be made gluten-free, and have avocado fries in addition to refried beans and a creamy poblano sauce on top of corn tortillas.
Buffalo Cauliflower Tacos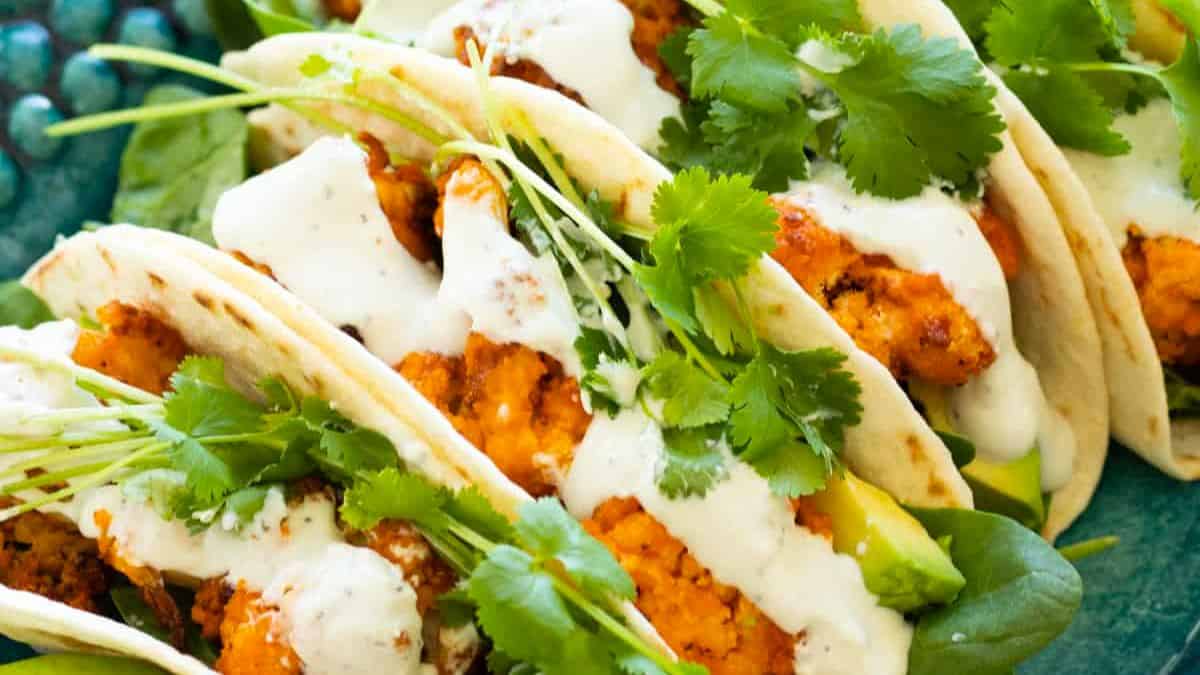 These Buffalo Cauliflower Tacos have all your favorite buffalo flavors in a neat taco packaging. Buffalo Cauliflower, avocado, blue cheese sauce & cilantro make this dish a winner very time. Easy to make in just 40 minutes in the oven or air fryer!
Homemade Guacamole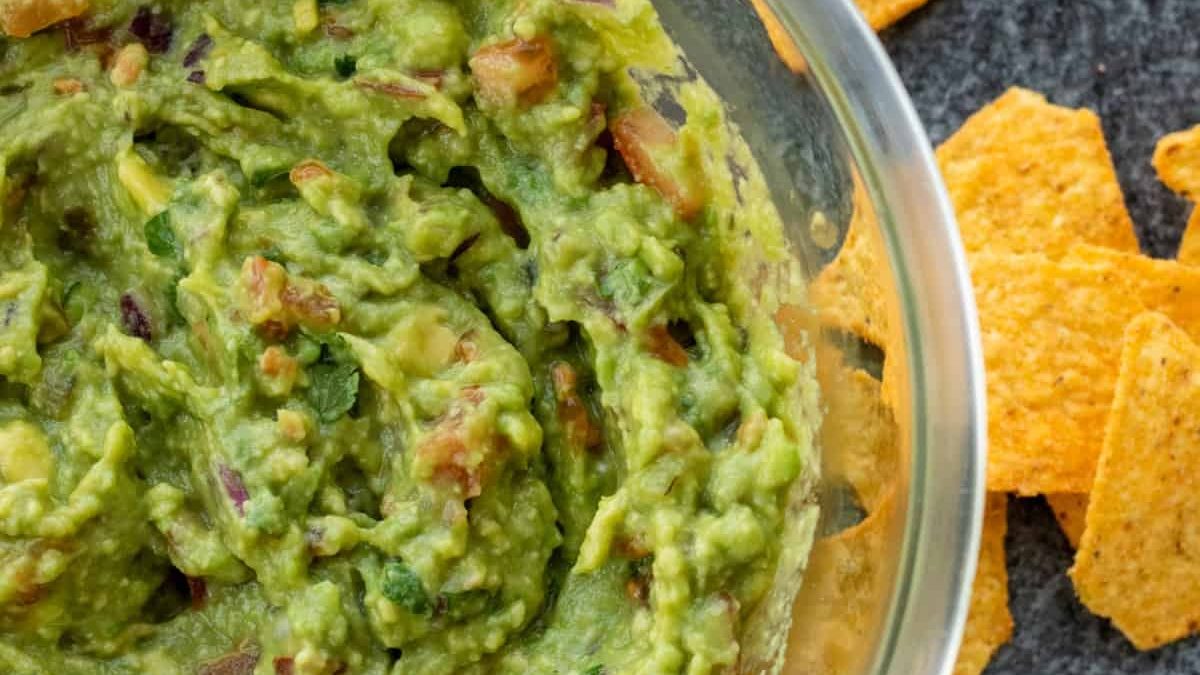 This Vegan Guacamole is a creamy authentic version made with avocado, tomato, onion, garlic, jalapeño, cilantro and lime juice. Done in just 10 minutes this healthy dip suits most diets as it is gluten free, dairy free, vegan and pretty low in carbs.
Avocado Lime Ranch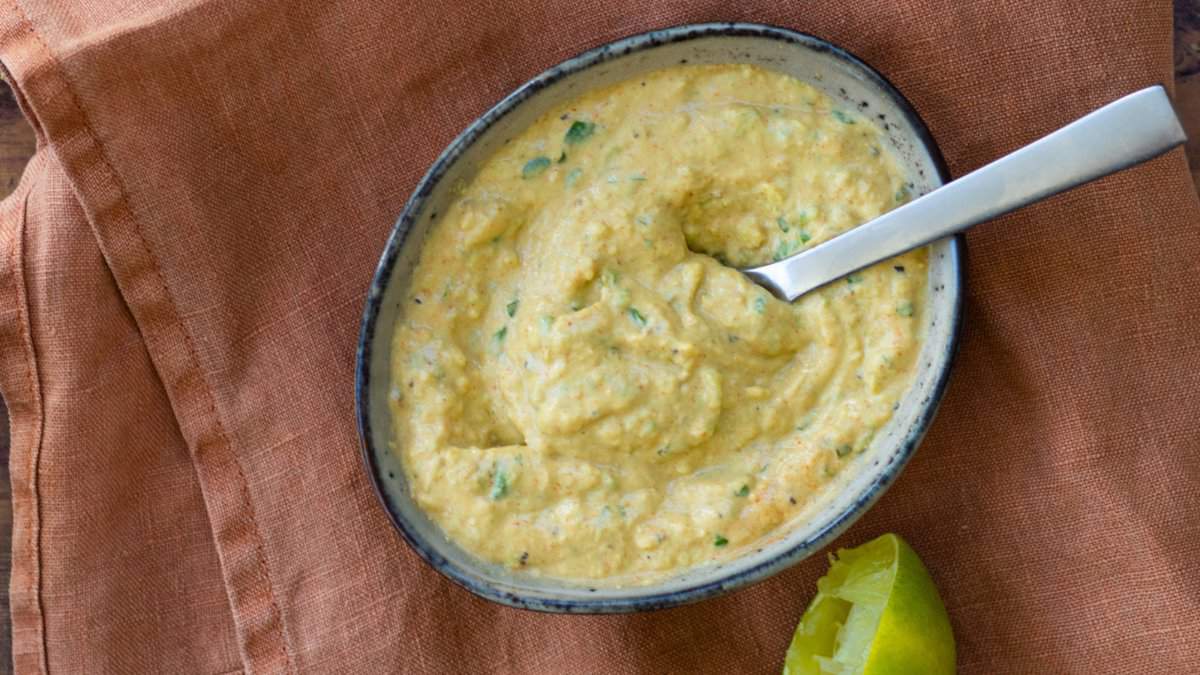 Avocado & lime are maybe the best flavors ever to pair with salmon.
Avocado Pasta Salad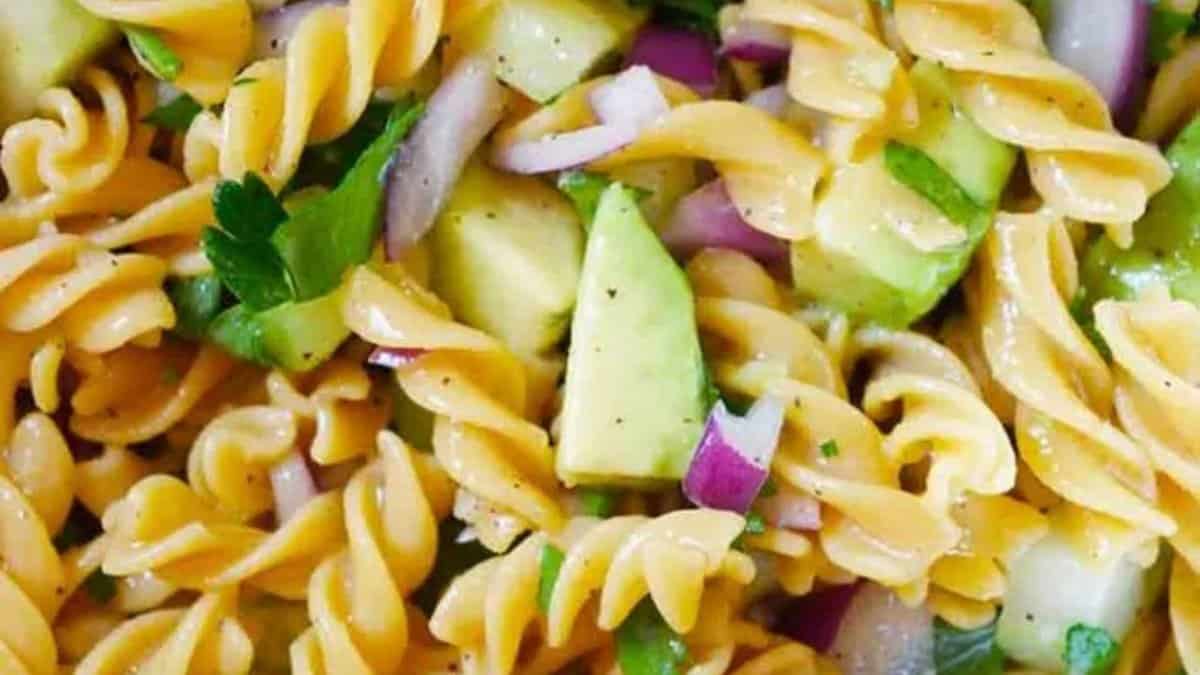 This avocado pasta salad recipe is healthy, easy to make, and it's a perfect side dish for summer parties.
Fried Avocado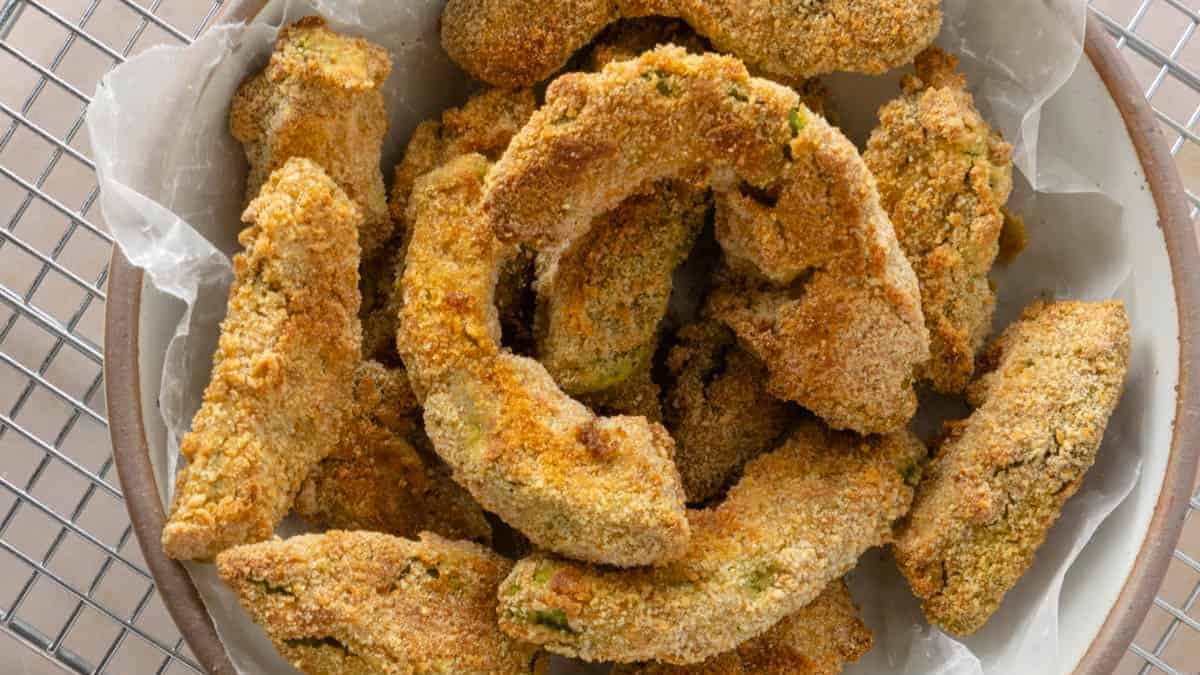 These vegan, crispy baked avocado fries uses only five ingredients and can be made gluten free. Pair it with a hot and creamy dipping sauce and enjoy a healthy alternative all day!
Pickled Avocado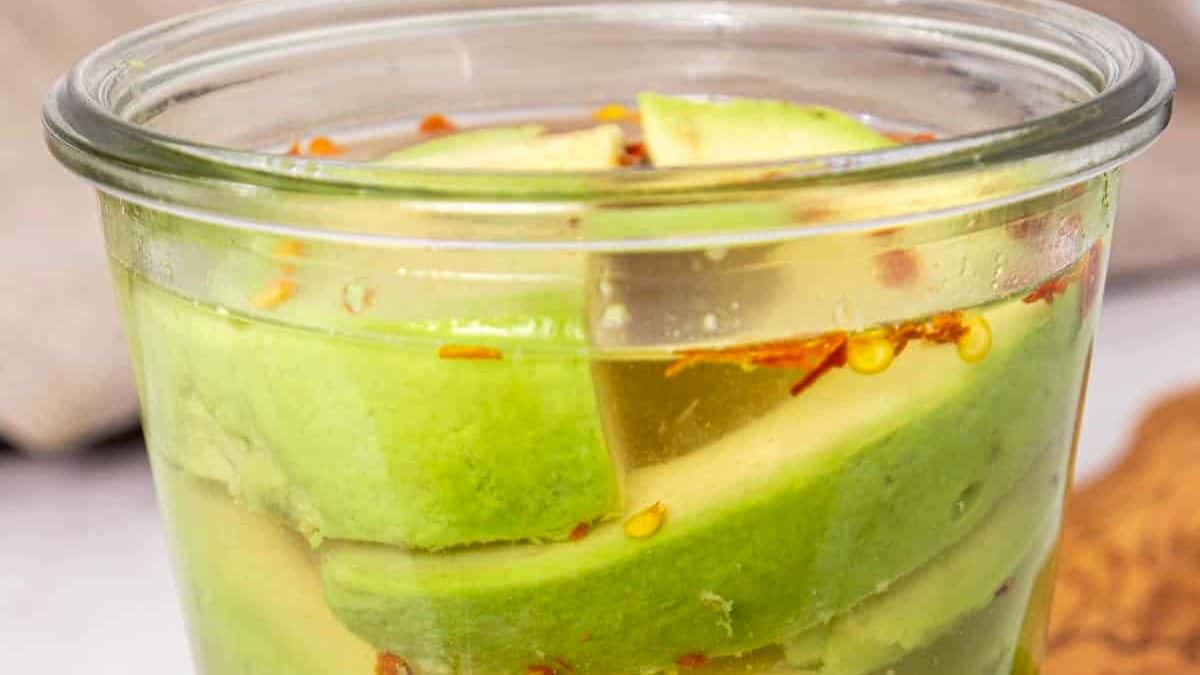 These pickled avocados, or avocado pickles are a great way to preserve avocados and a bit of zing to your life! Super easy, comes together with just 10 minutes of active work and 45 minutes total.
Minty Green Avocado Smoothie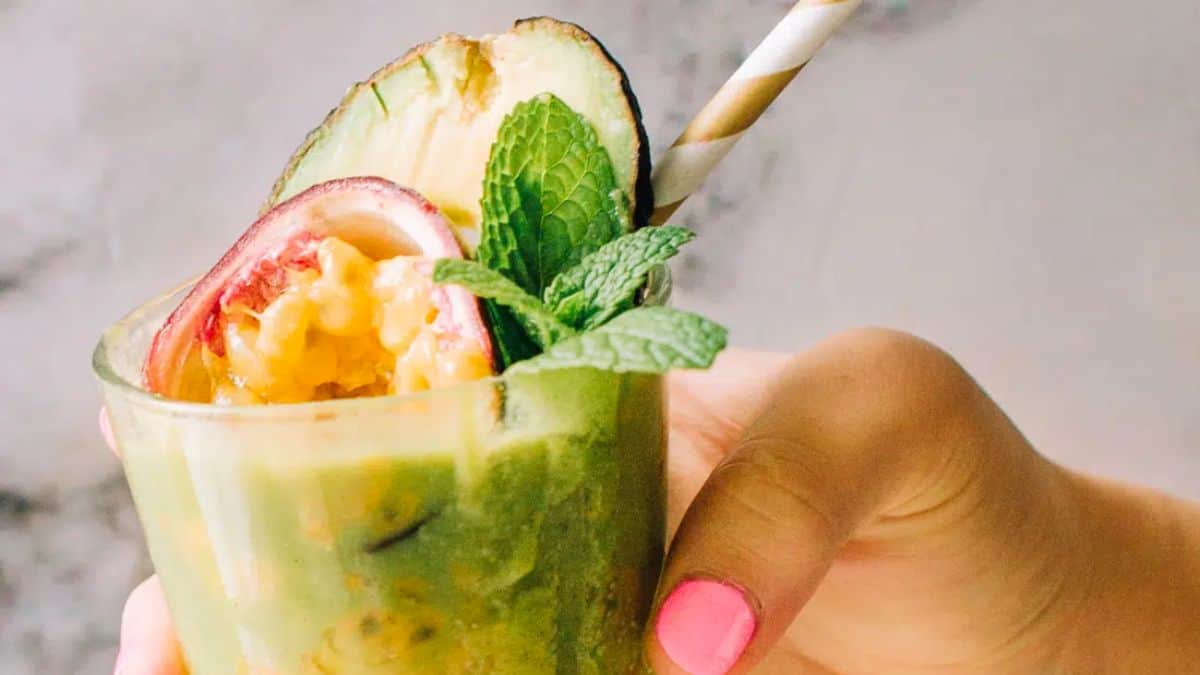 A delicious avocado smoothie with spinach, kiwi, and mint. Sweet and creamy, everyone loves it.
10 Most Unhealthy Foods Most People Don't Realize Are Junk Foods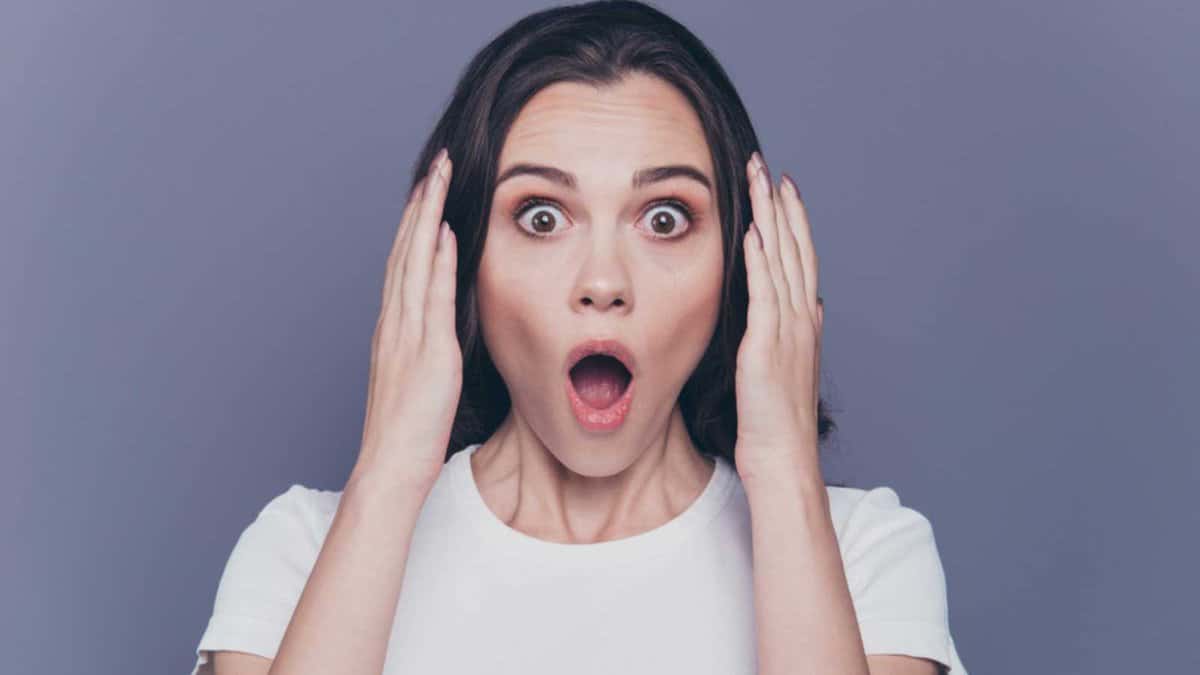 Surprisingly there are a lot of foods that consumers assume are healthy when they definitely aren't. We often don't bother to check the labels of foods that have always been marketed to us as beneficial. According to a popular internet forum, these 10 foods are super unhealthy foods - most people just don't realizeit. Get ready to be shocked, and maybe even clean out your pantry.
12 Ground Beef Dump-and-Bake Dinners for Super Busy Nights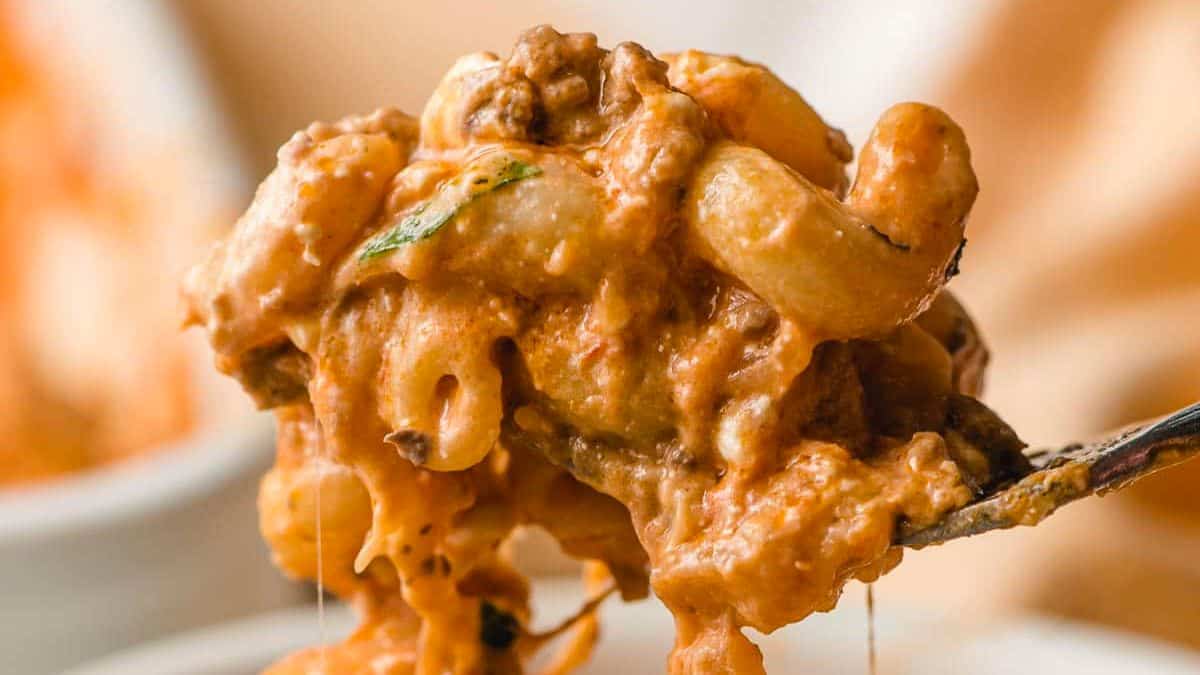 Say goodbye to complicated meal prep and hello to effortless cooking with these delicious dump and bake ground beef recipes. We've gathered a variety of delicious and hassle-free dishes that will save you time in the kitchen. Get ready to enjoy hearty and satisfying meals with minimal effort, making weeknight dinners a breeze!
12 Dump-and-Bake Recipes Done in 30 Minutes (Or Less!)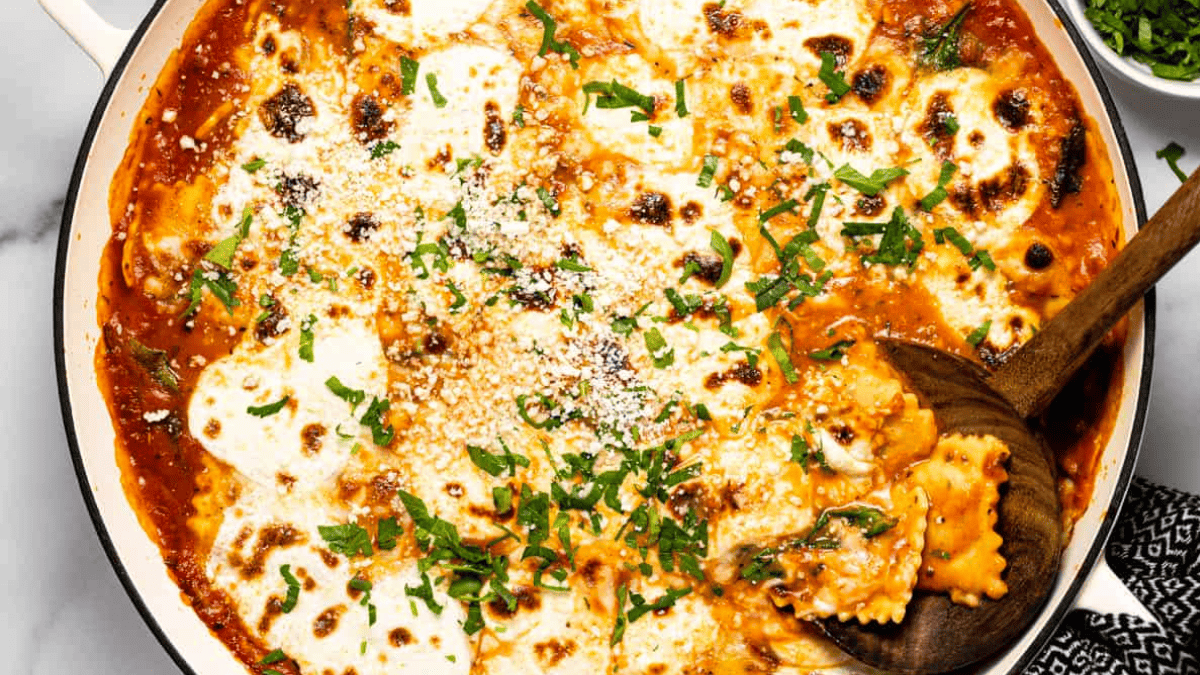 Say goodbye to complex prep and hello to easy and satisfying meals with this fantastic roundup of dump and bake recipes that can be done in under 30 minutes. These recipes range from hearty casseroles to creamy pasta dishes and will be the quick-fix recipes that will make your busy days a breeze!
Storebought Wins: 10 Foods That Are NOT Better Homemade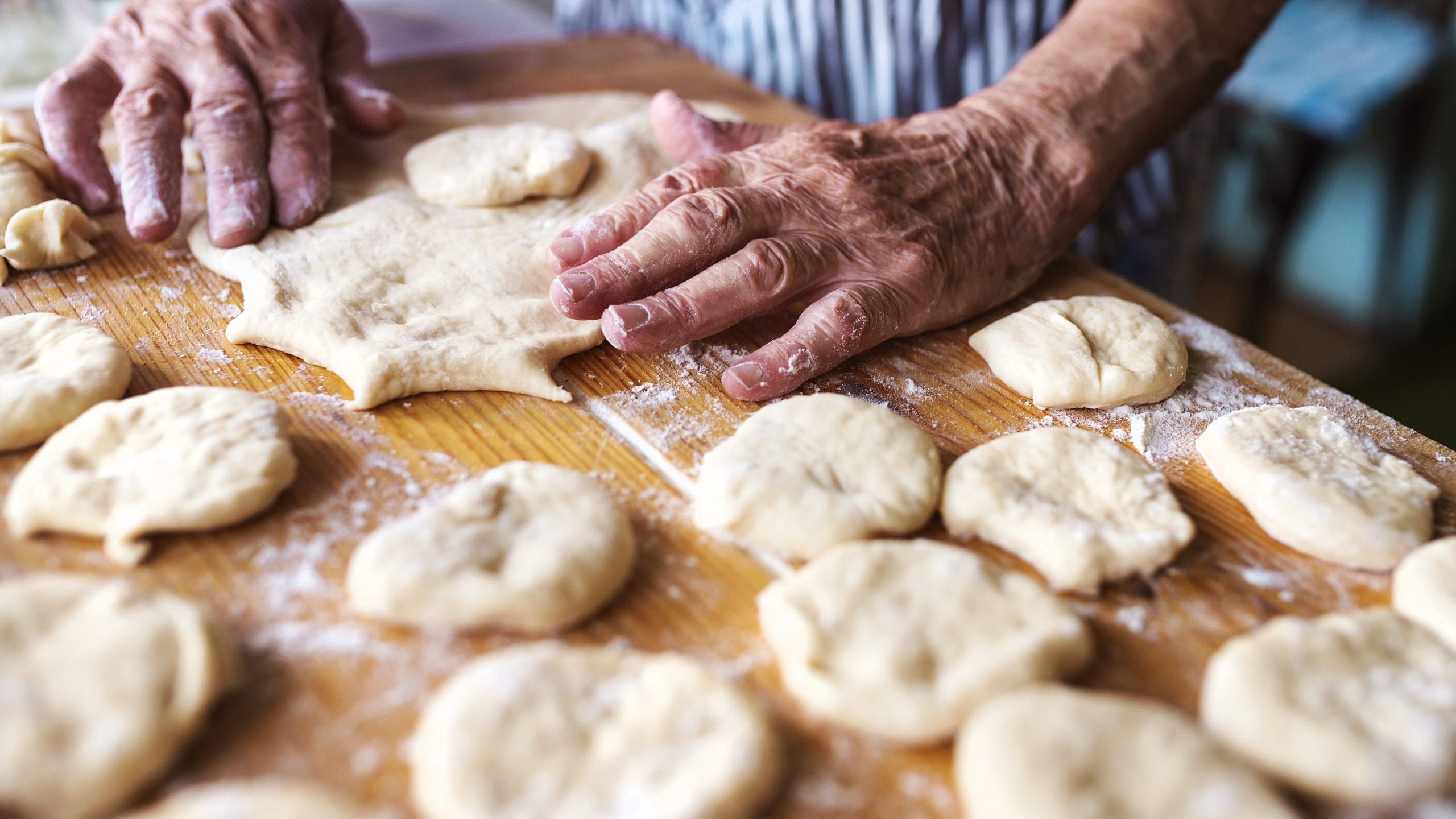 A lot of the time we value homemade food much higher than what we get from the store. And in many cases, this is correct - homemade is better. But for some foods, this is definitely not the case. Whether due to the difficulty of making it, lack of access to the right ingredients, or just the homemade version missing that special "something" we get in the storebought version - some foods are just not worth it making at home. Read on for the 10 top foods that are NOT better homemade, as decided by a group of foodies on an internet forum.
41 Easy But Fancy Meals You Can Make Tonight!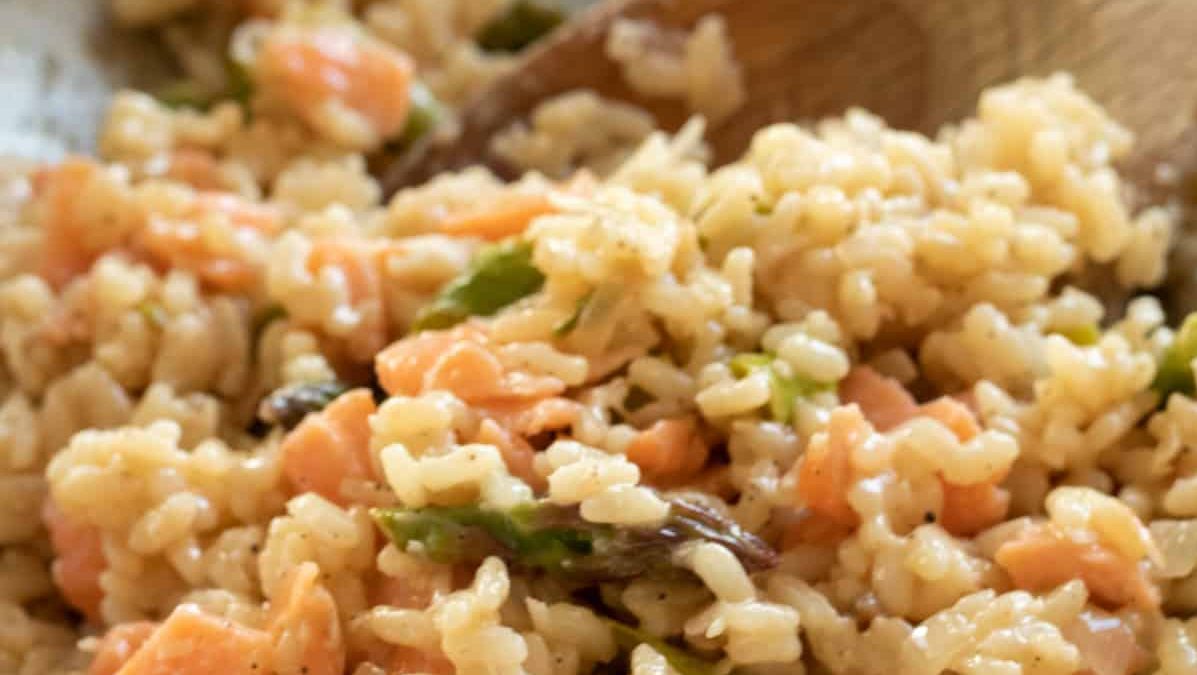 Do you want to impress your family or friends with a delicious home-cooked meal tonight? Here you go! We've put together a colelction of 41 exceptional recipes that are perfect for any night of the week. These easy-to-follow recipes use simple ingredients and straightforward techniques, helping you create a satisfying and flavorful meal right in the comfort of your own kitchen - even if you're not a cooking star!