Looking for simple and delicious meal ideas? Explore these 15 recipes that make cooking as easy as dump, bake, and savor. Enjoy tasty dishes without the hassle, any night of the week!
Chicken Fajita Casserole
This chicken fajita casserole is a simple one-pan dinner of delicious homemade comfort food. Even better, this chicken and rice bake is incredible as leftovers.
French Fry Casserole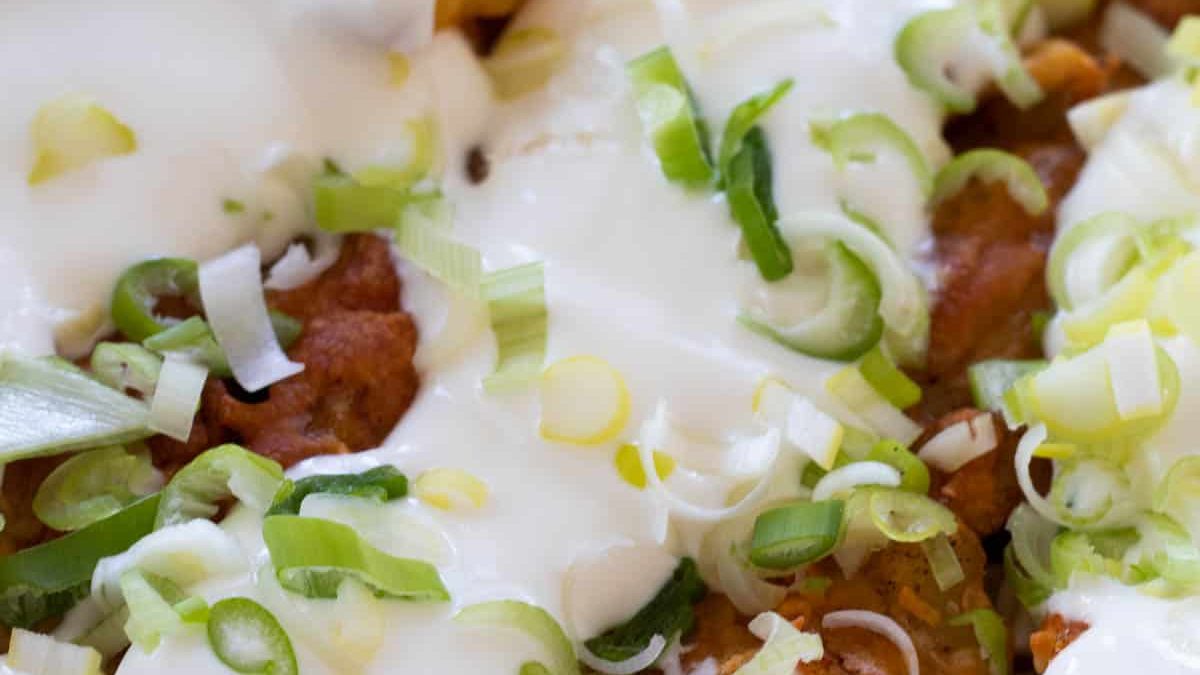 Don't throw away those leftover french fries - make this leftover french fries casserole instead! Cheesy, spicy, and so delicious it's quick and easy to make, and a perfect side for chicken, beef, or another protein.
Get the recipe: Leftover French Fries Casserole
Pesto Salmon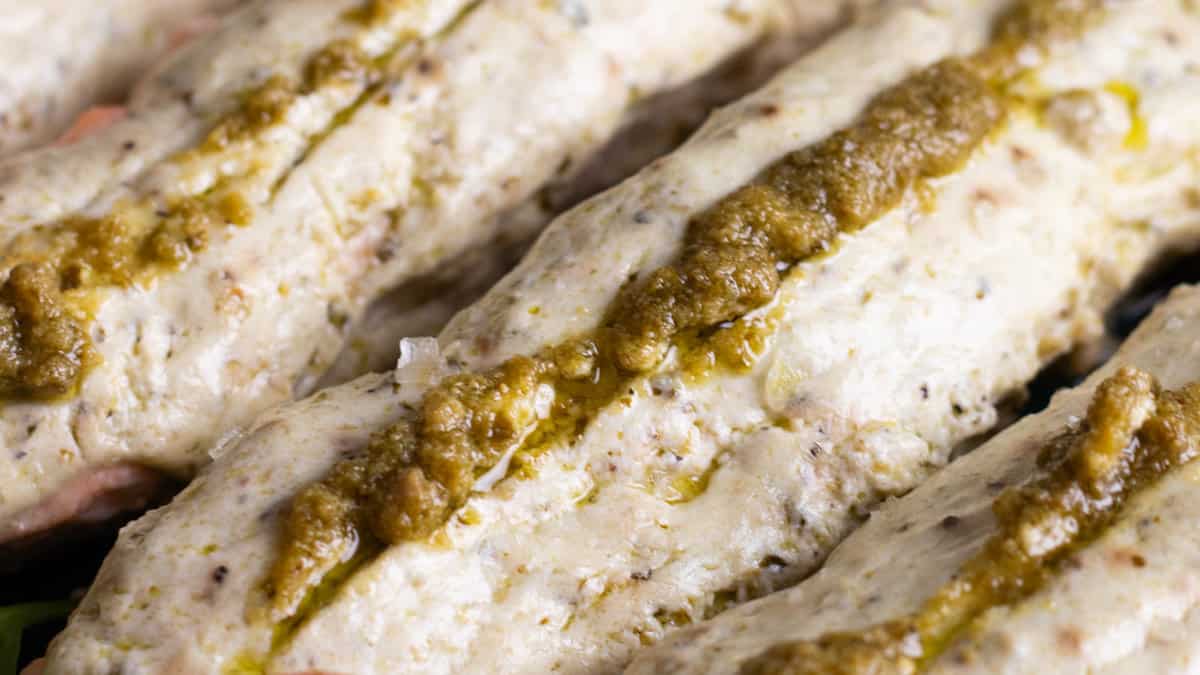 This delicious Pesto Salmon is on your table in just 15 minutes. Smothered in a Greek yogurt and pesto blend, this baked salmon is perfect for busy weeknights. With minimal ingredients but tons of flavor, the final result is salmon filets you can't resist.
Get the recipe: Pesto Salmon
Teriyaki Salmon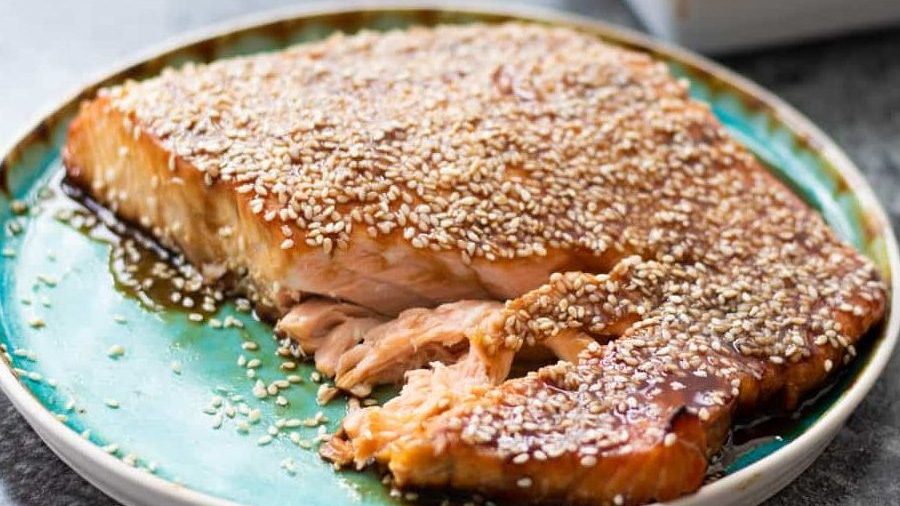 Use store bought teriyaki sauce or make it yourself - either way, you'll love this easy salmon recipe.
Get the recipe from always use butter.
Instant Pot Bolognese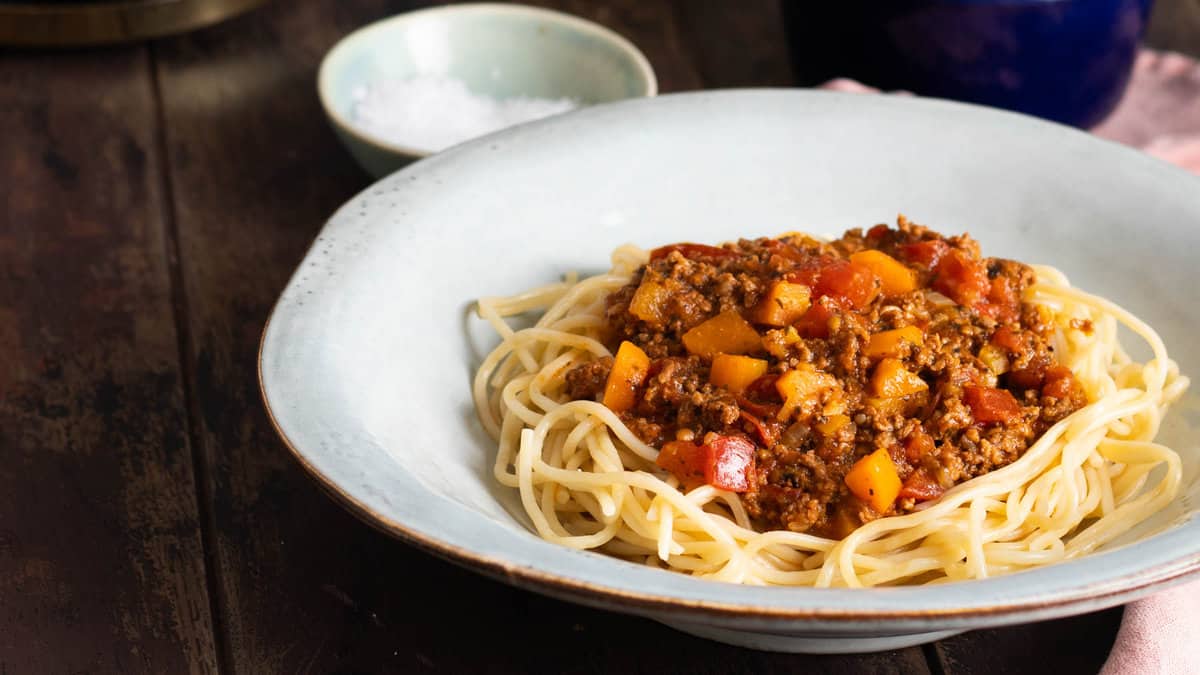 Save time in the kitchen with this Instant Pot bolognese! A rich and hearty pasta sauce, this instant pot recipe brings all the flavors of the classic dish simmered for hours into a quick meal with basic pantry ingredients.
Get the recipe: Instant Pot Bolognese
Baked Lamb Chops & Veggies
This sheet pan meal is an easy way to enjoy lamb - without worrying about it covercooking! These lamb chops bake in the juices from the veggies for super tender lamb that tastes amazing.
Get the recipe from always use butter: Baked Lamb Chops with Vegetables
Bacon Wrapped Salmon with Garlic Butter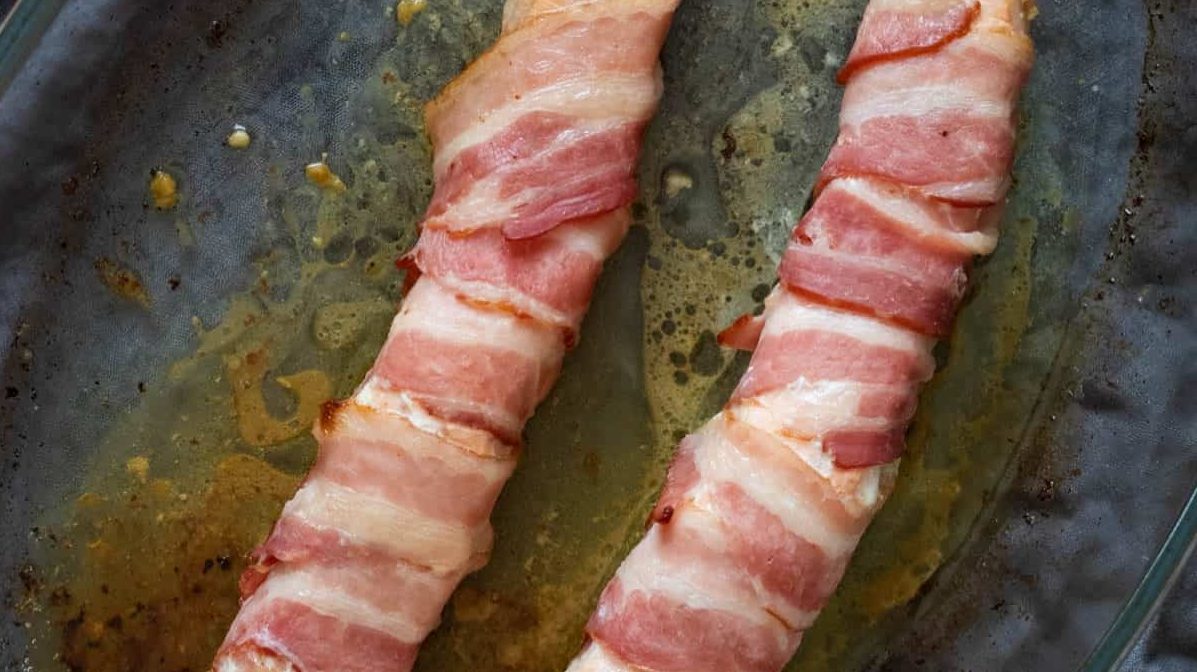 Load you standard salmon filets with garlic butter & wrap in bacon for a delicious meal the whole family will love. Get the recipe from always use butter.
Chicken Broccoli Pasta Bake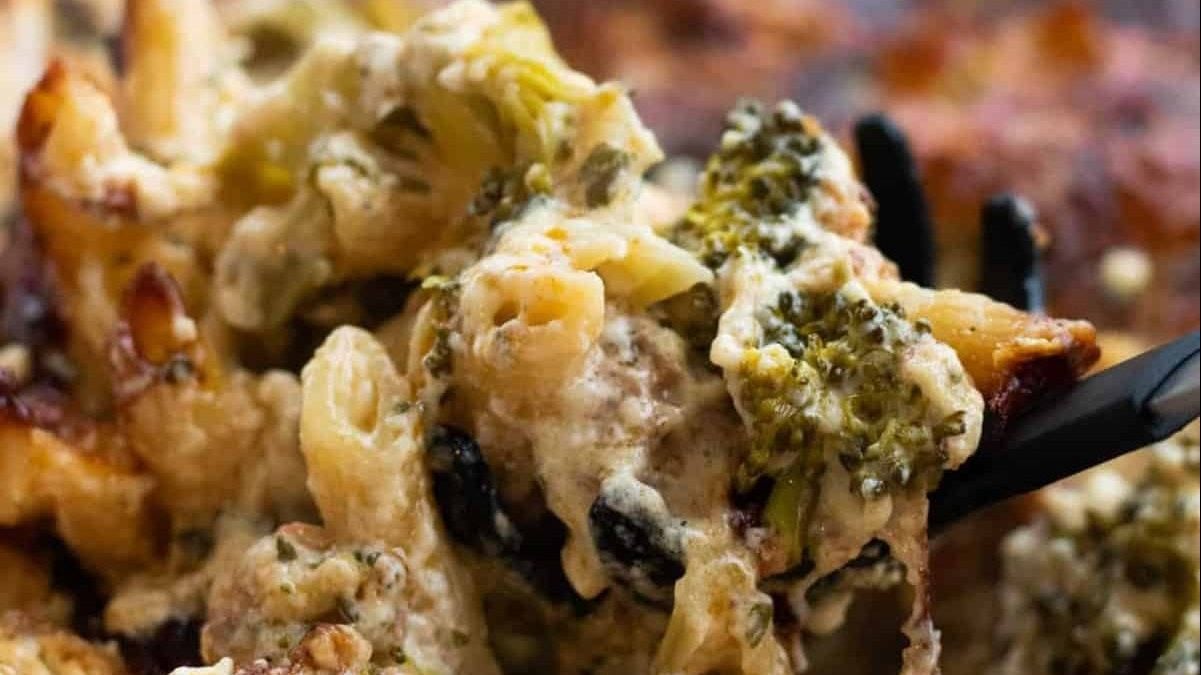 Lots of chicken and broccoli for a super filling dinner that will be sure to leave you leftovers.
Get the recipe from always use butter.
Instant Pot Turkey Soup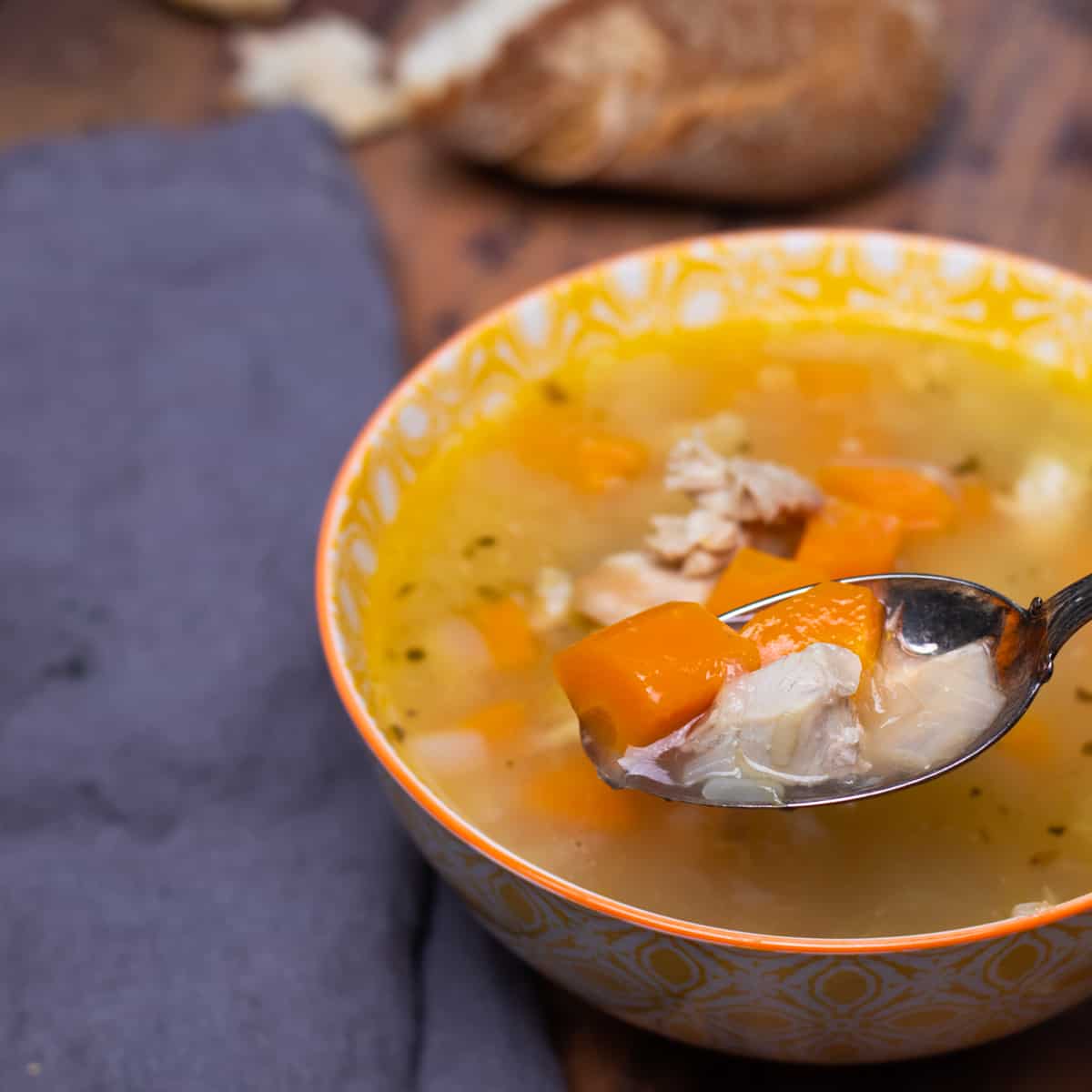 A cosy soup with lots of turkey meat and a tasty lemony flavor profile that one commenter called "genius".
Get the recipe from always use butter.
Chicken Sun-Dried Tomato Pasta Bake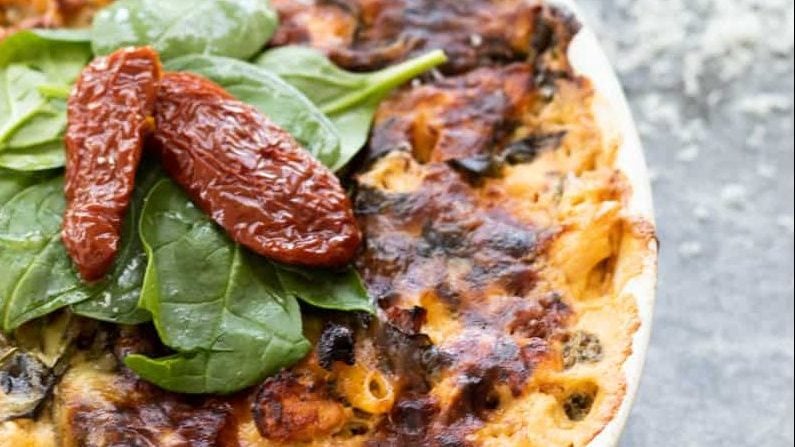 Cheesy chicken and pasta loaded with sun-dried tomatoes and spinach for a filling comfort food meal that's super easy to make.
Get the recipe from always use butter.
Leftover Boiled Potato Casserole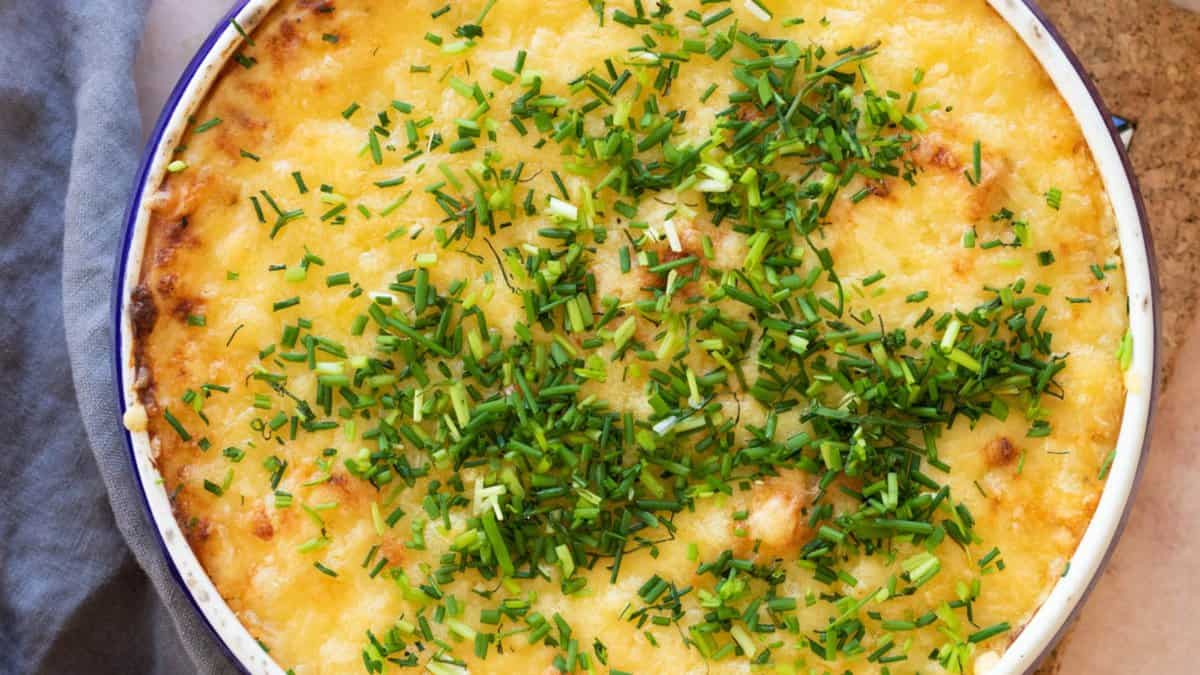 Next time you have leftover boiled potatoes, you must try this leftover boiled potato casserole! With all the classic flavors of baked potatoes, this dish is creamy, cheesy and so quick and easy to make.
Get the recipe: Leftover Boiled Potato Casserole
Mac & Cheese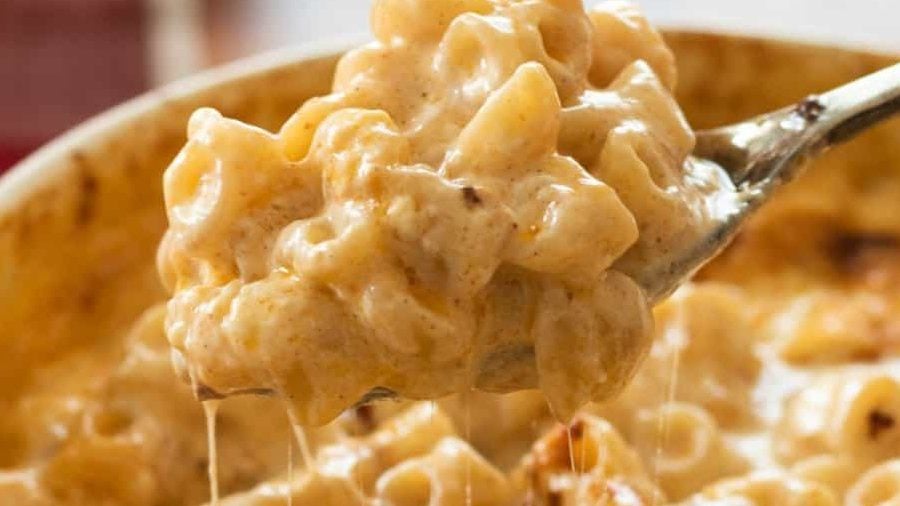 Making Mac and Cheese has never been this easy! With just 10 minutes of prep and 45 minutes in the oven you can make the best baked Mac and Cheese - in one pan, without boiling, no flour and no roux. With both Cheddar and Gruyere this is as cheesy & flavor packed as it gets!
Get the recipe from always use butter: Simple Mac and Cheese without Flour (Dump and Bake!)
Buffalo Chicken Pasta Bake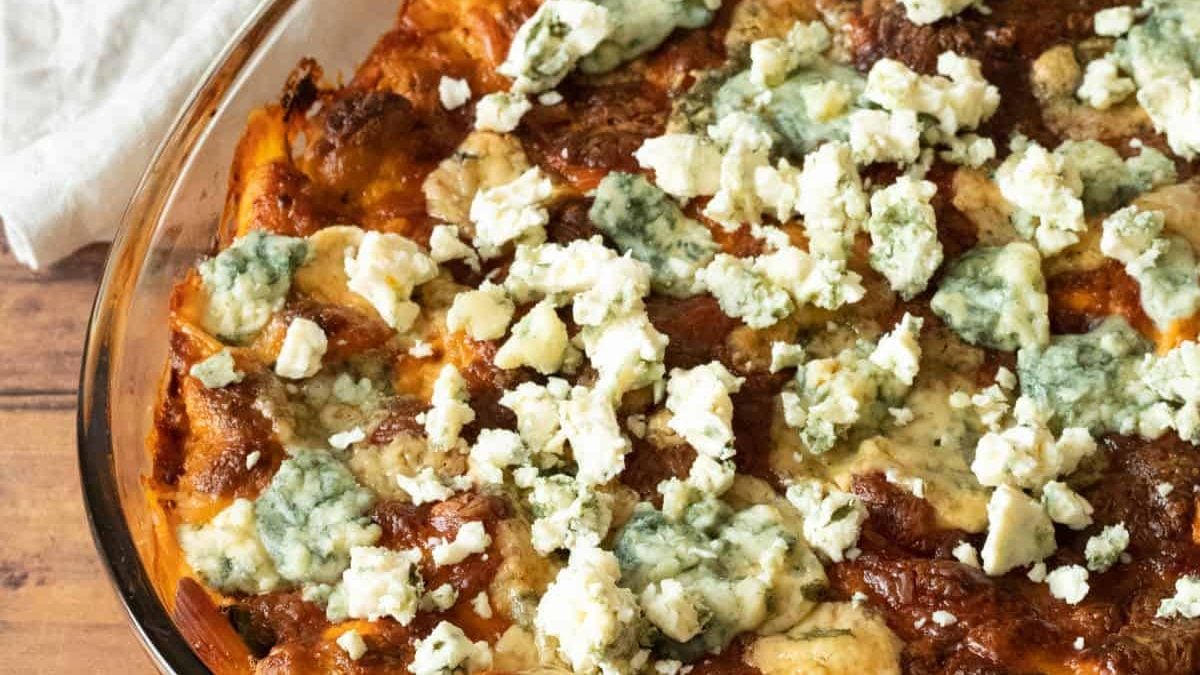 Make this cheesy Buffalo Chicken Pasta Bake in under an hour, with less than 10 minutes of prep. It's loaded with spicy buffalo sauce and hidden spinach, and comes out cheesy and delicious. An indulgent and easy meal for a weeknight! Get the recipe from always use butter: Easy Buffalo Chicken Pasta Bake.
Lemon Pepper Salmon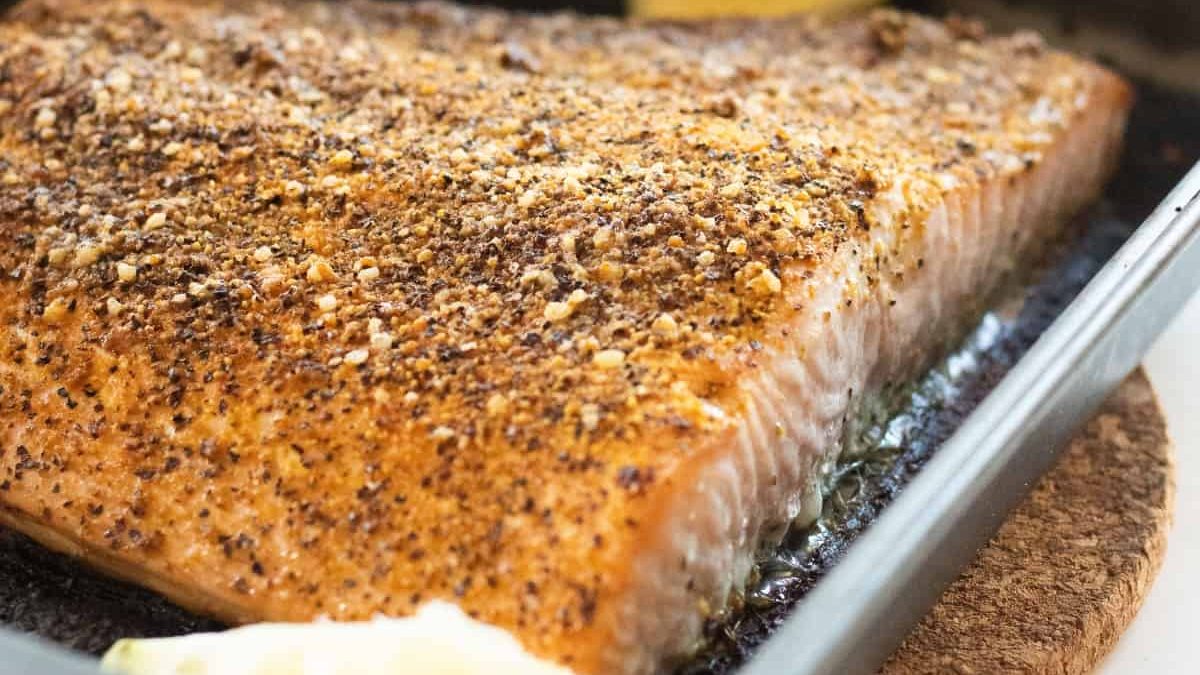 The best salmon version ever - all done with just 3 ingredients. Get the recipe from always use butter.
Baked Chicken Drumsticks & Veggies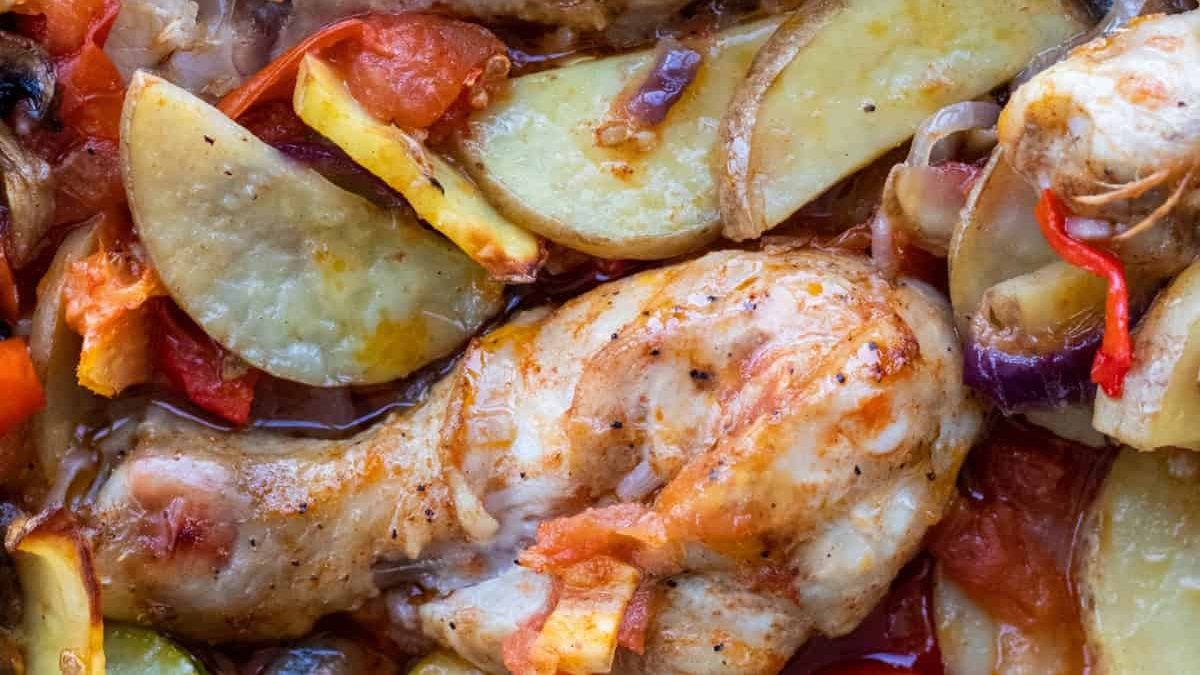 This sheet pan dinner is great for quick and easy weeknight meals! Hands-off with just a bit of chopping to start, and comes out tasting amazing with chicken, veggies and lots of sauce all in one pan.
Get the recipe from always use butter: Baked Chicken Drumsticks with Veggies
60+ Dump-and-Bake Recipes for Stress-Free Dinners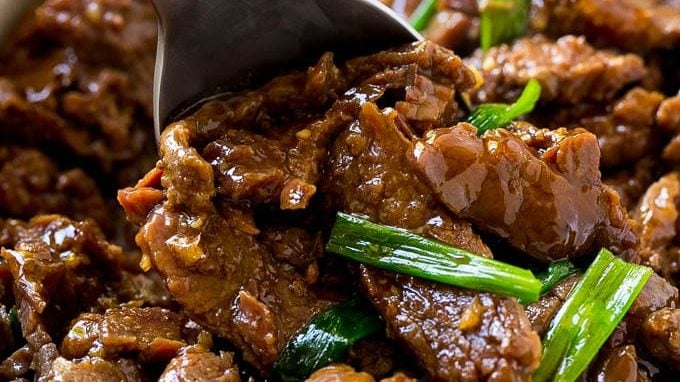 If you need fast supper ideas that require minimal prep work, we've got you covered. This collection of dump-and-bake recipes will save the day as you can enjoy stress-free cooking, even on busy weeknights. You'll want to add these recipes to your dinner rotation!
33 Casserole Recipes Your Family Will Love!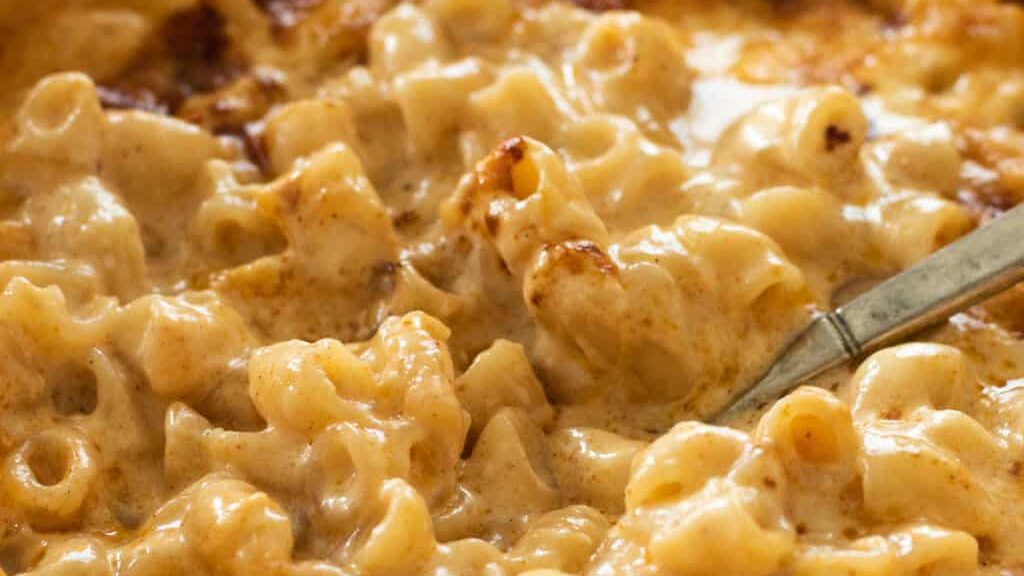 Casserole recipes are a lifesaver! They are easy to dump and bake, which makes them a suitable choice for a weeknight dinner. Now, you can get all your to-do list wrapped up while the oven does most of the work. Your delicious dinner is ready in no time!
Slow Cook, Quick Prep: 12 Easy Weeknight Crockpot Recipes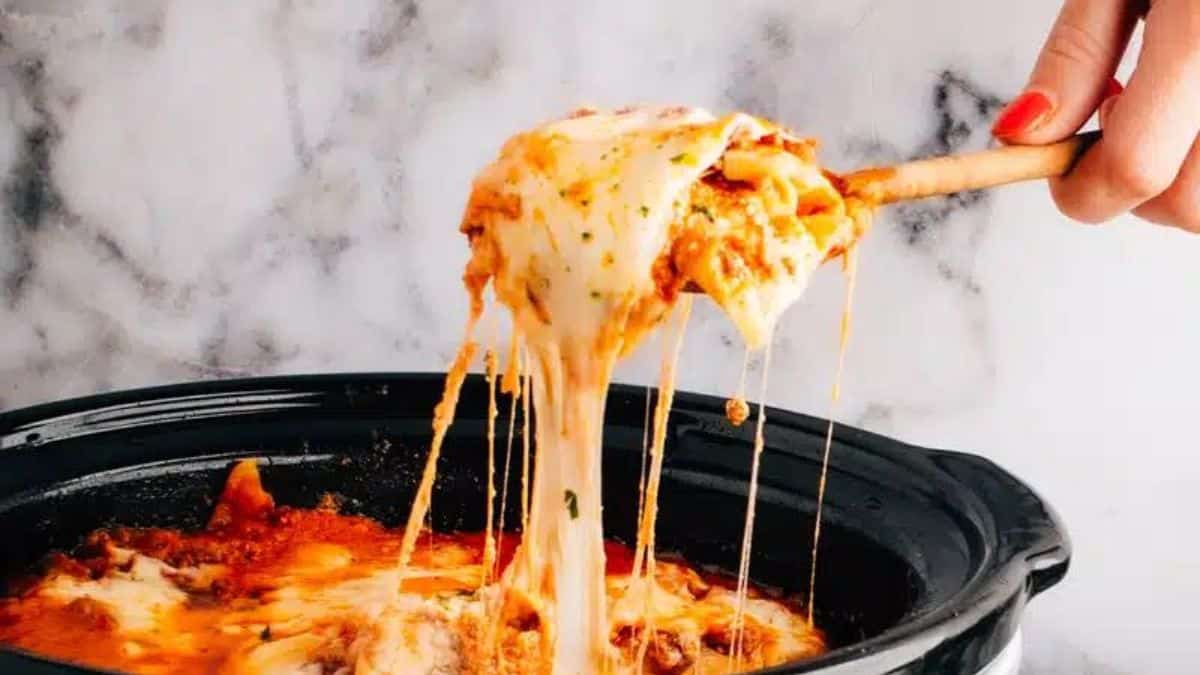 Busy weeknights call for a cooking solution that's both effortless and delicious. That's where these recipes come in. With minimal prep and the magic of a slow cooker, you can have mouthwatering meals ready to savor as soon as you walk through the door. Let's dive into these 12 easy weeknight crockpot recipes that will make your evenings a breeze!
14 Crockpot Fall Dinners for Effortless Cooking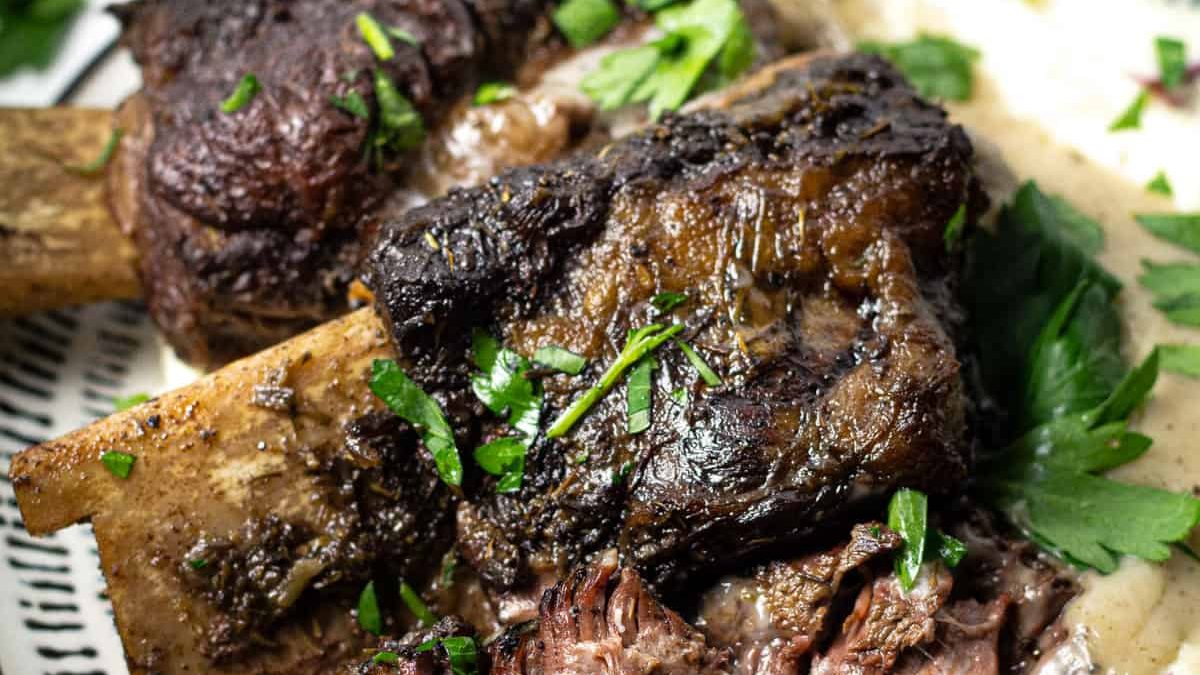 This fall, the slow cooker or crockpot will be your best friend in the kitchen. These fall dinner recipes are the perfect example of how easy it can be to make dishes that will impress the entire family with minimal effort. Get ready to enjoy a delicious dinner and cozy up on those extra chilly nights!
12 Cozy Fall Casseroles Loaded With Protein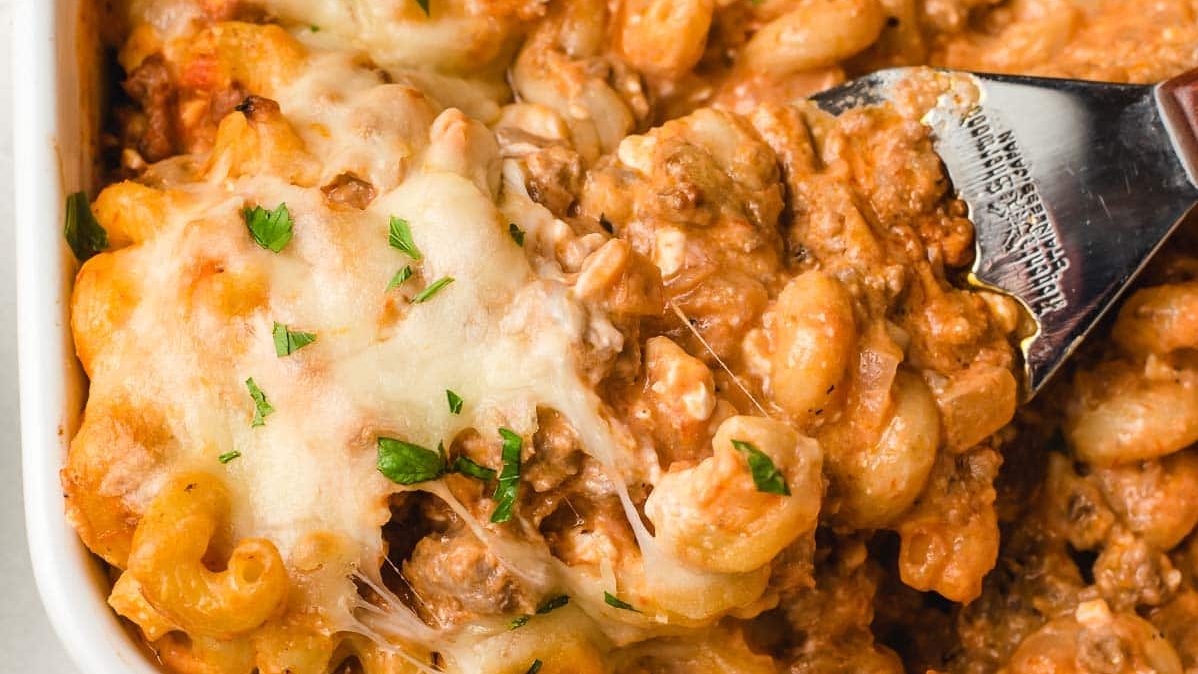 As the leaves turn and the air gets crisper, there's nothing quite like a hearty casserole to warm your soul. Here we've gathered 12 fall-appropriate casseroles that not only bring comfort but also pack a protein punch. From savory classics to inventive twists, these dishes are perfect for cozy autumn evenings. Let's dive into these protein-packed creations that'll keep you satisfied all season long!