Fall isn't complete without the perfect pumpkin pie, but we're taking it up a notch. In this delightful roundup, we've curated 12 mouthwatering pumpkin pie recipes that push the boundaries of this classic dessert. Get ready to redefine your pumpkin pie experience and impress your taste buds this autumn!
Super Easy Pumpkin Pie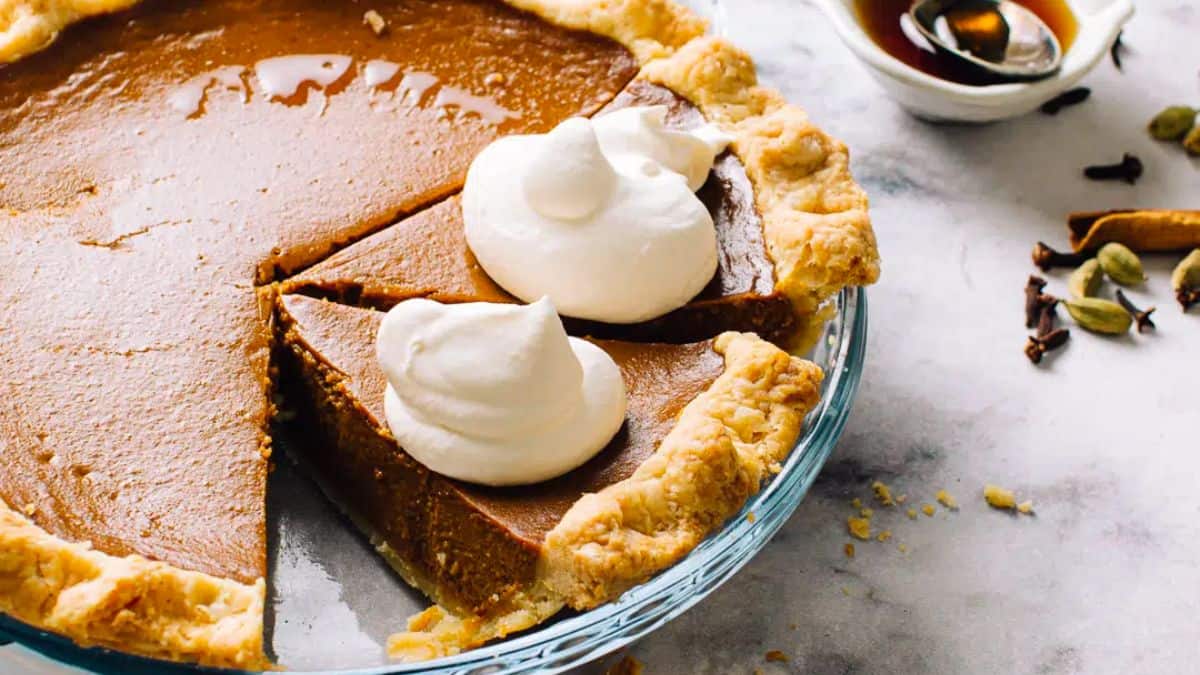 This, as the title suggests, is one super easy pumpkin pie recipe. Seriously, if you can stir sugar into a cup of coffee, you have all the skills required to make this beauty.
Healthy Pumpkin Pie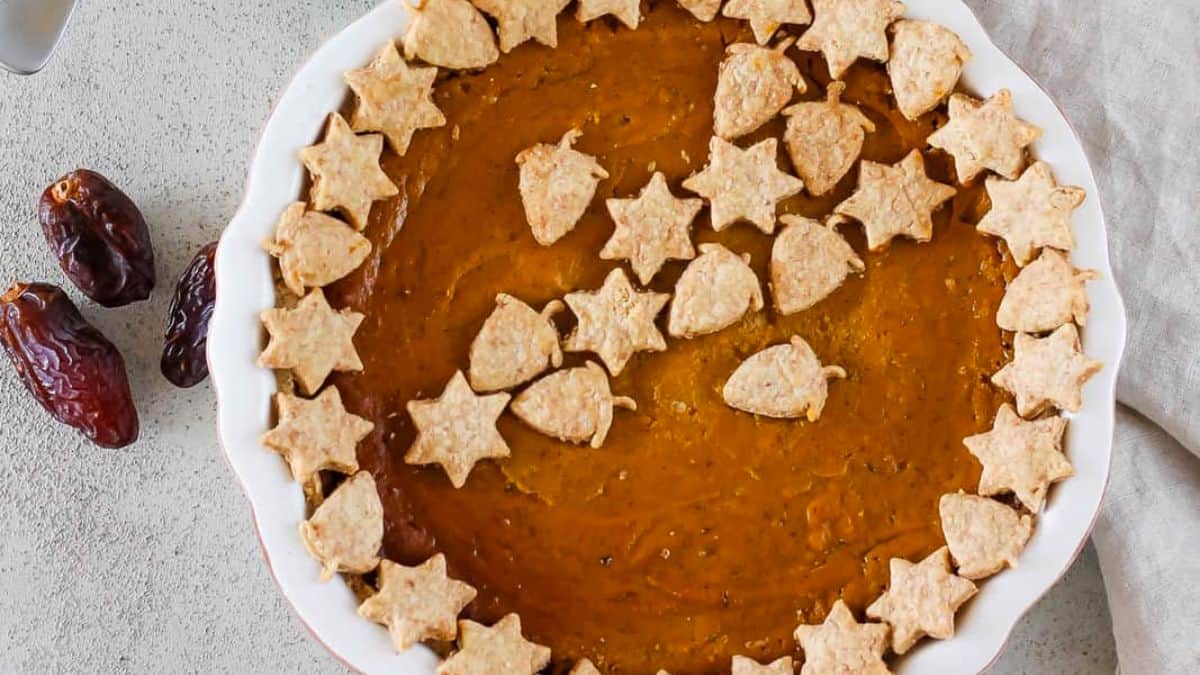 Healthy Pumpkin Pie is an easy recipe made from scratch using real pumpkin, maple syrup, and dates to sweeten. It's a healthy, homemade pumpkin pie with a wholegrain crust that's even better than the classic! Best of all, this refined sugar free pumpkin pie is super simple to make!
No Bake Pumpkin Pie with Salted Caramel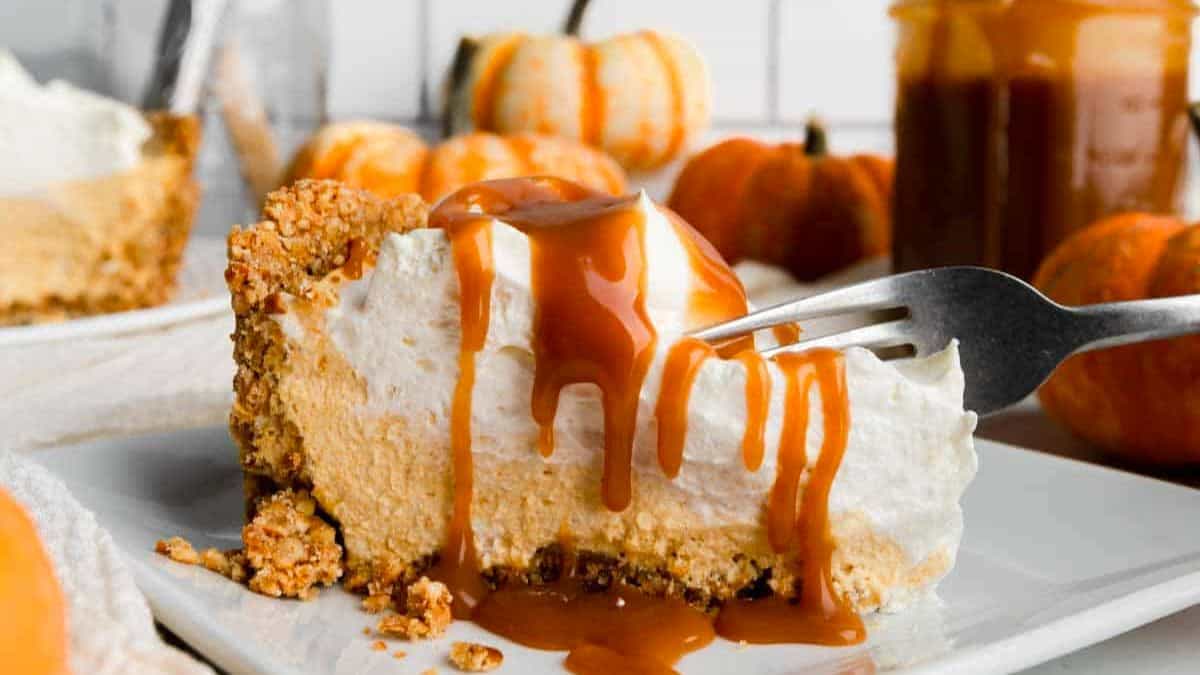 This no bake recipe features a fluffy pumpkin mousse filling, whipped cream, Sweet & Salty Pretzel Pie Crust and a generous drizzle of Homemade Salted Caramel Sauce! It's the perfect Autumn dessert and is easy to make a day or two ahead of your Thanksgiving gatherings!
The BEST Crustless Pumpkin Pie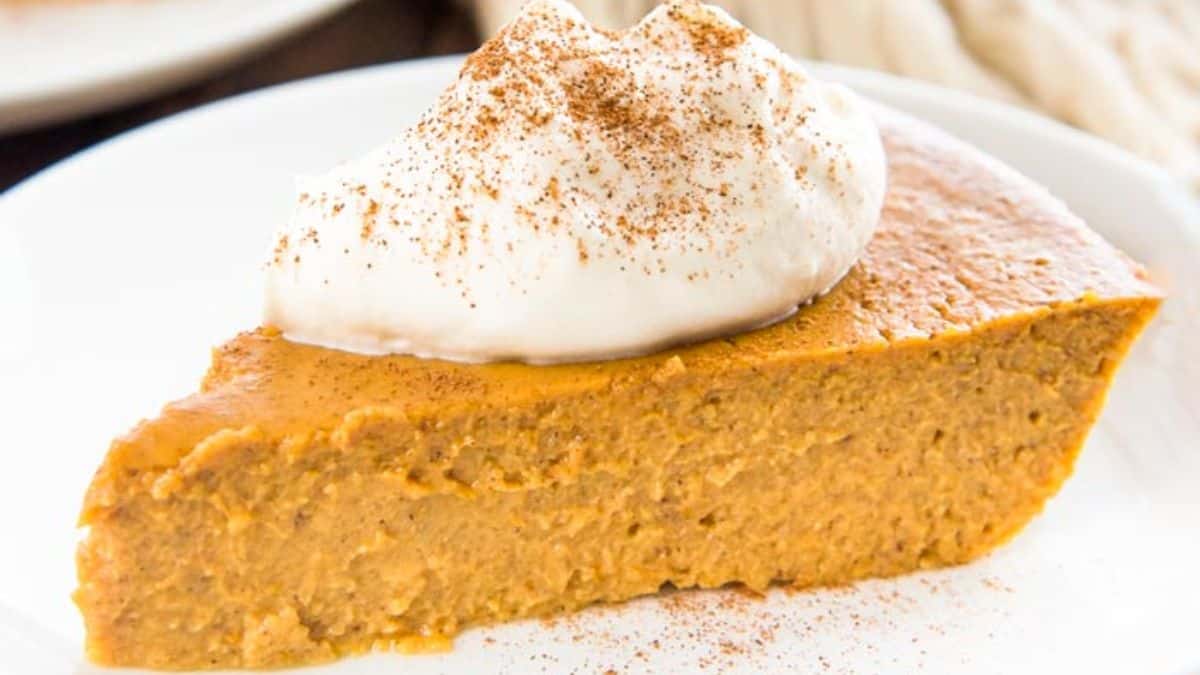 This easy Crustless Pumpkin Pie is refined sugar free and naturally gluten free, and deliciously creamy with just the right amount of sweetness. And you wouldn't believe how EASY it is to make!
Cream Cheese Pumpkin Pie
Hands down the best pumpkin pie I've ever had. By adding cream cheese you add to get a rich and creamy texture that really sets this recipe apart. I ruined myself for being able to enjoy it out.
Chocolate Swirled Gluten-Free Vegan Pumpkin Pie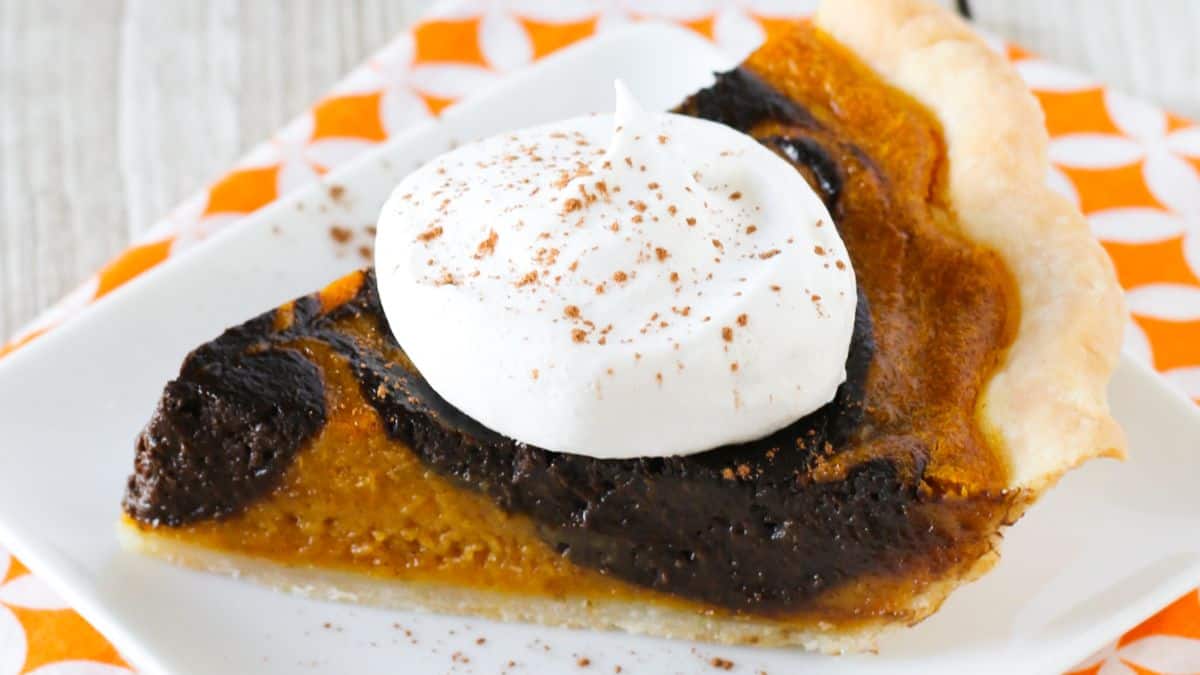 Everyone's favorite Thanksgiving treat with a delicious twist: chocolate! This gluten-free pumpkin pie is rich and decadent, and also completely vegan!
Pumpkin Chiffon Pie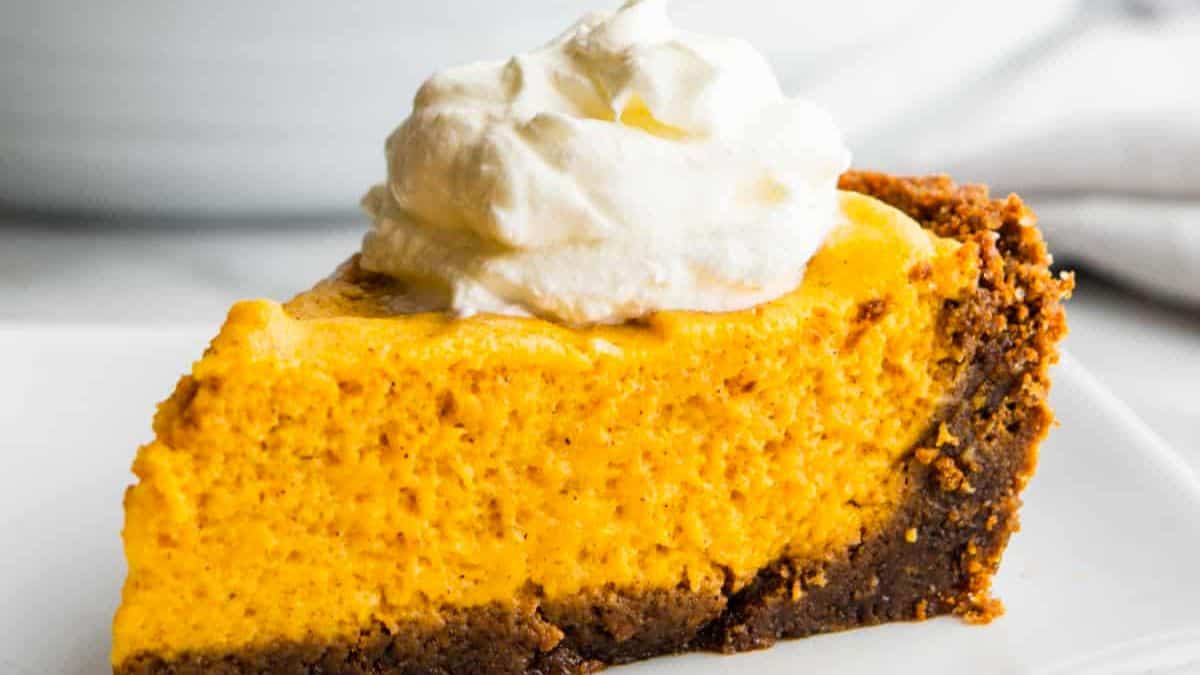 Pumpkin Chiffon Pie is a fluffy, creamy gently spiced pumpkin filling mounded into a buttery gingersnap crust. Because it sets up in your refrigerator, it requires just 5 minutes of baking time total for the crust and can be made a day in advance. So convenient for your holiday menu and a dessert that everyone at your table will love.
Thanksgiving Pumpkin Pie with Gingersnap Crust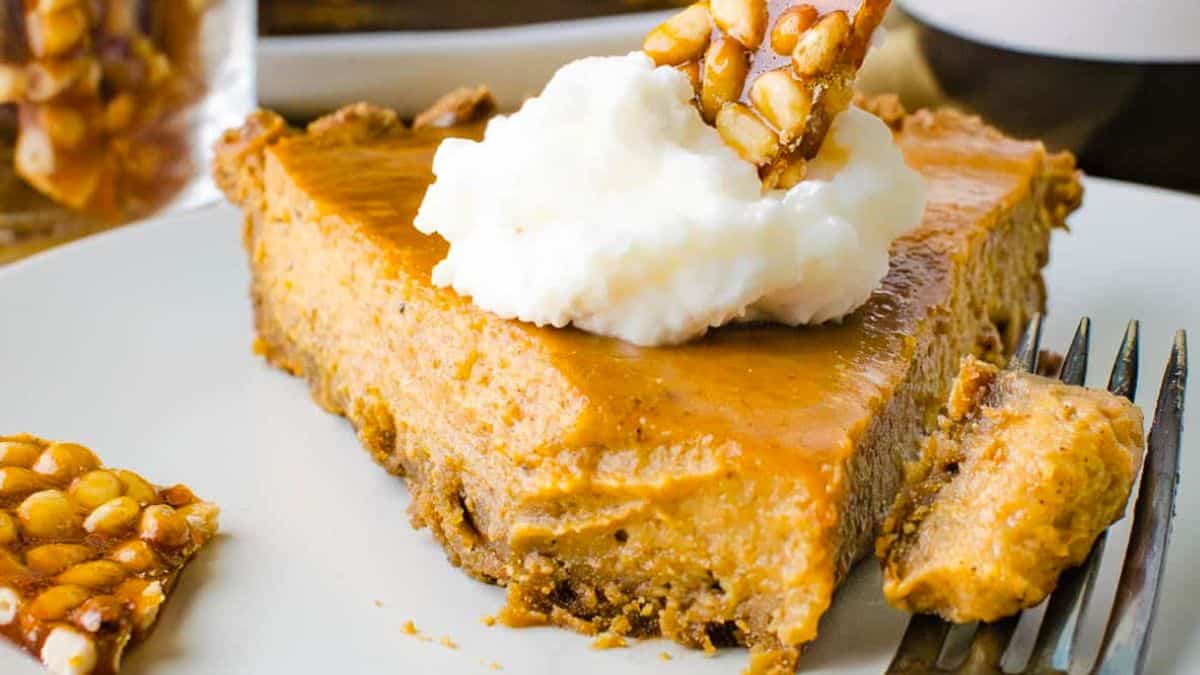 If you're gearing up for the holidays, a classic pumpkin pie is probably on your to-do list. This Thanksgiving pumpkin pie with gingersnap crust goes beyond any "back-of-the-Libby's-can" recipe, especially when topped with maple bourbon whipped cream and pine nut brittle. This holiday pie is a must for every table.
One-Bite Mini Pumpkin Pies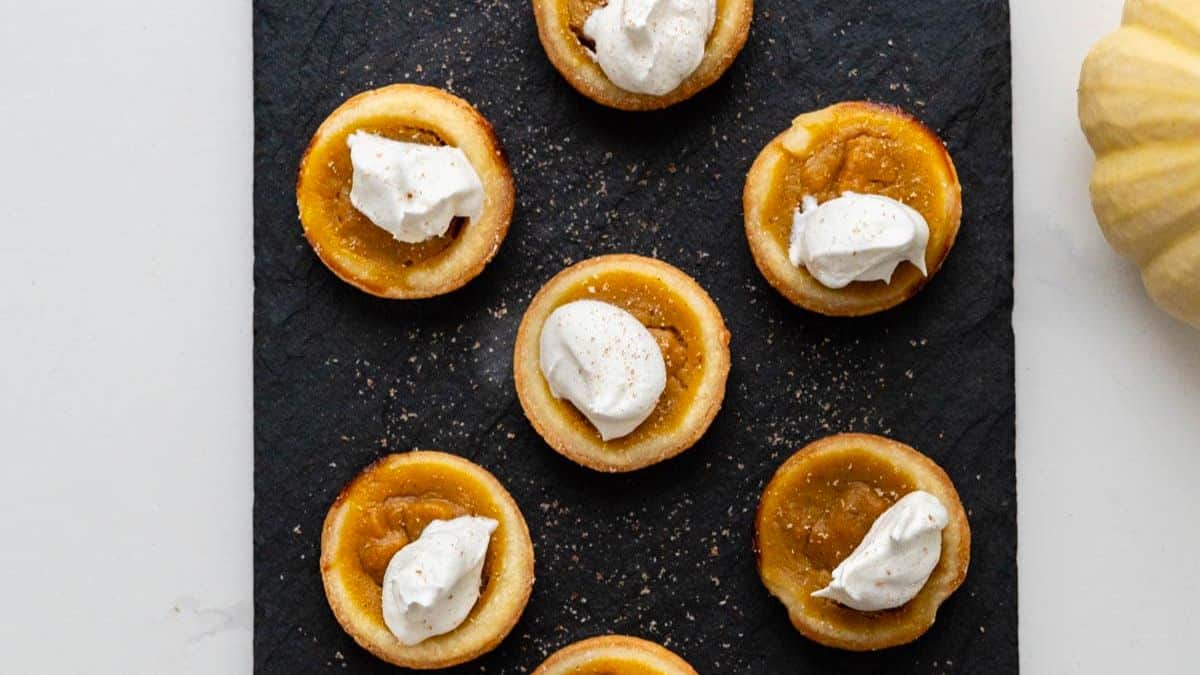 Too full for a full slice of pie after Thanksgiving dinner? Mini pumpkin pies are bite-sized holiday desserts that are perfect for satisfying that little sweet bite you want. These pumpkin tartlets use a flaky buttery cream cheese pastry dough and are filled with a simple pumpkin pie filling.
Easy Pumpkin Pie Pudding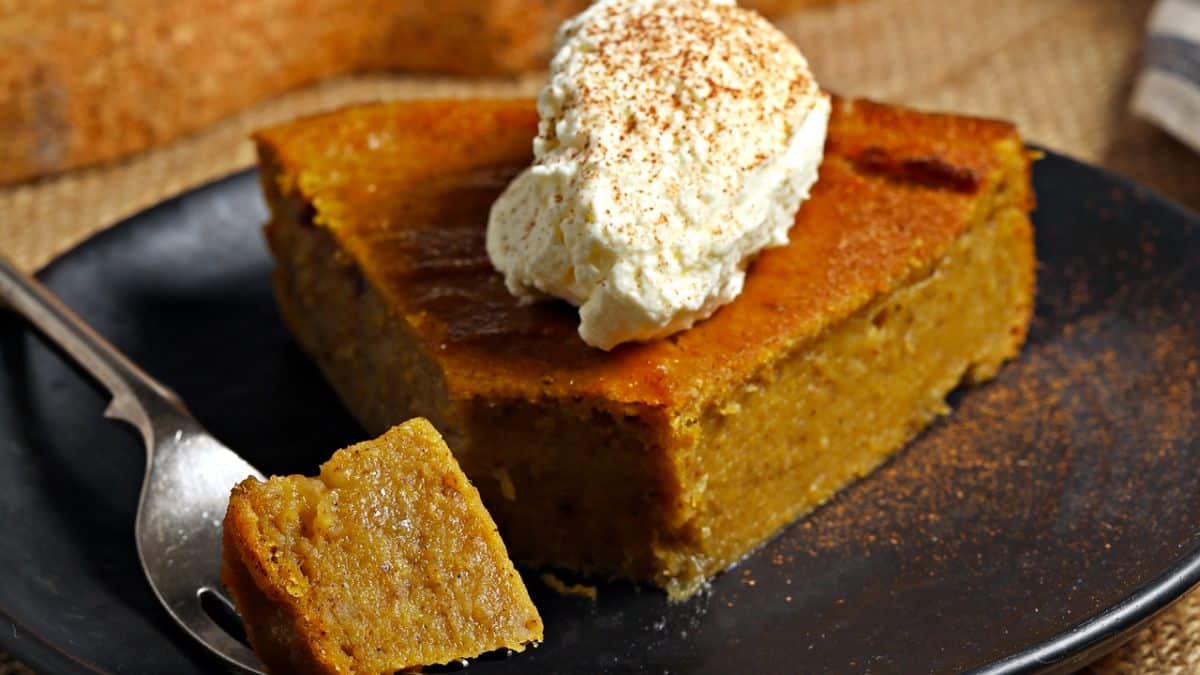 Easy Pumpkin Pie Pudding has all the flavour of pumpkin pie but without the pie crust or evaporated milk. This healthier crustless version has a beautifully warm depth of flavour from the homemade pumpkin spice blend. Perfect for a last minute, Thanksgiving Day dessert and a delicious way to use up leftover roasted pumpkin!
Paleo Chocolate Pumpkin Pie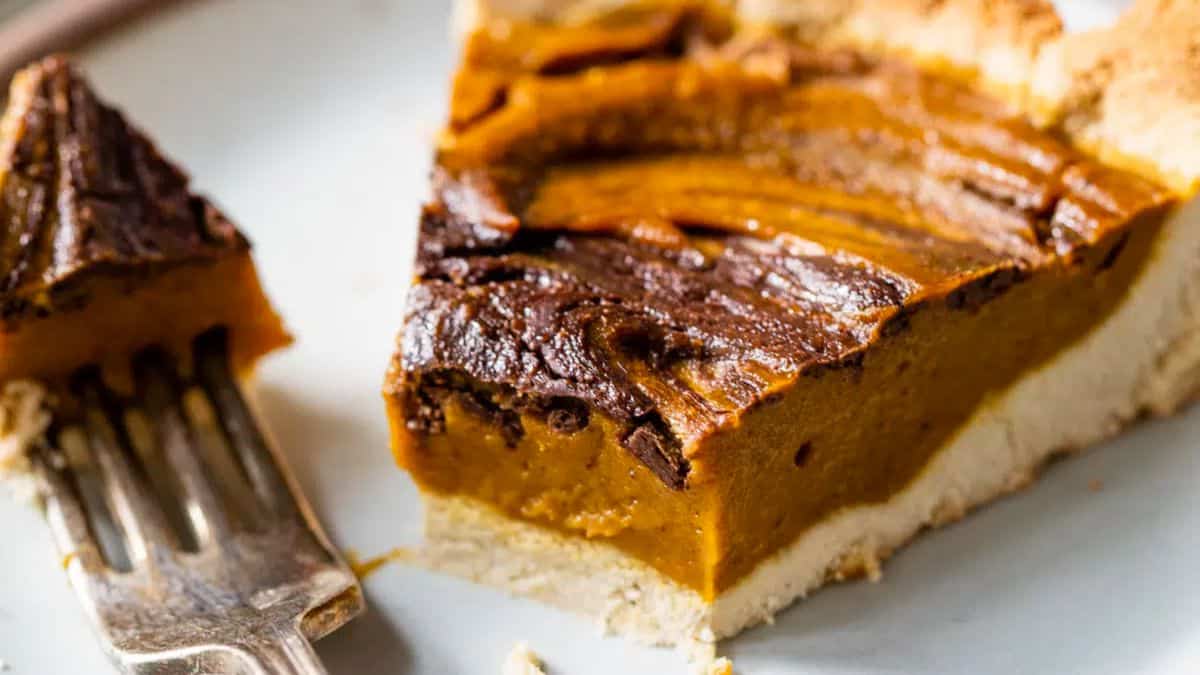 Finally, a dessert to make everyone happy! This Paleo Pumpkin Pie is grain free, dairy free, and refined sugar free. Every bite is luscious, lightly spiced, and layered with rich dark chocolate.
Vegan Pumpkin Pie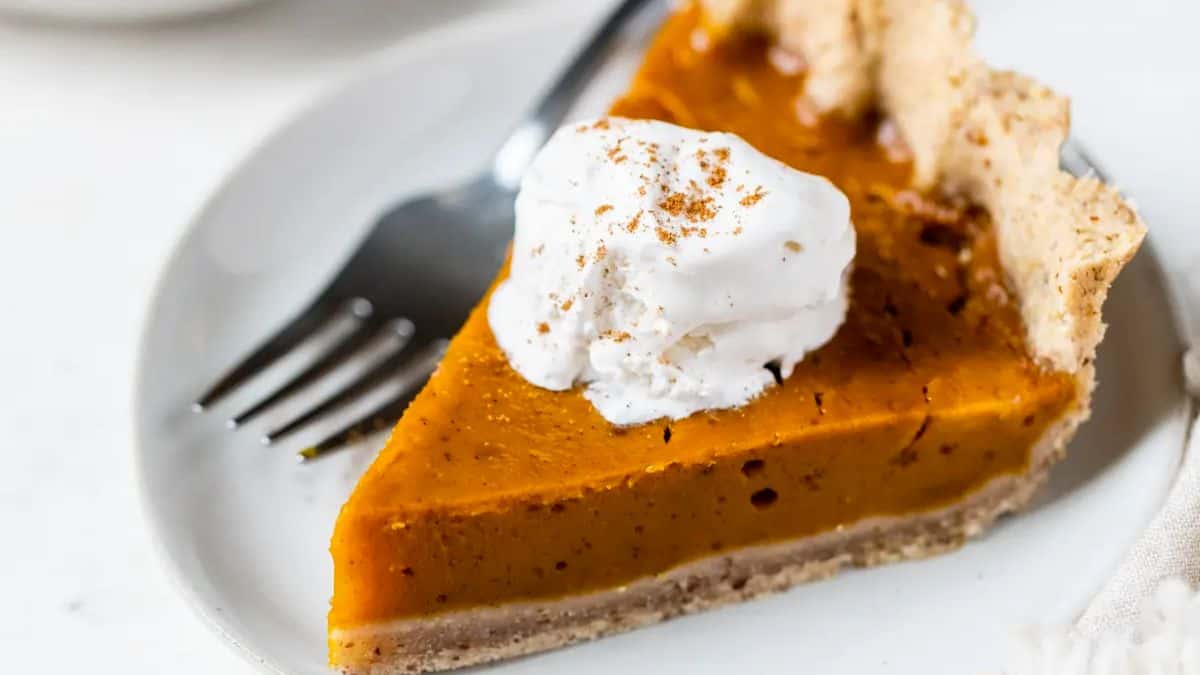 This Vegan Pumpkin Pie is so easy to make and is the perfect balance of pumpkin and spice! Plus, you'll never know it's dairy-free.
10 Most Unhealthy Foods Most People Don't Realize Are Junk Foods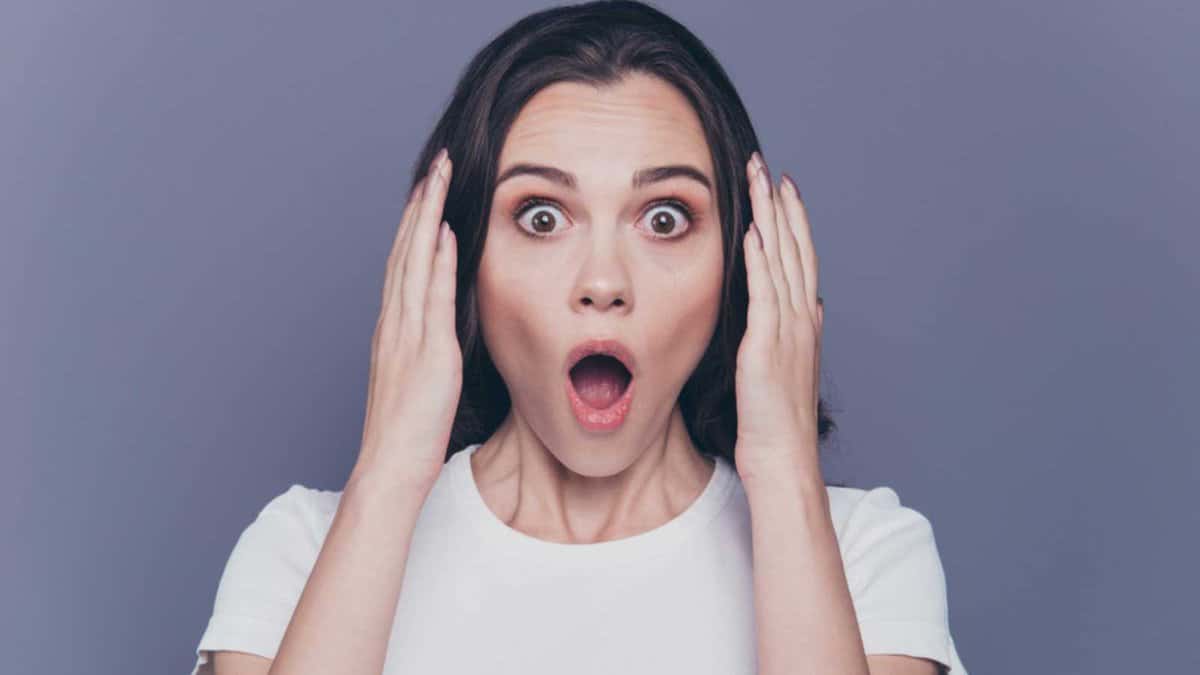 Surprisingly there are a lot of foods that consumers assume are healthy when they definitely aren't. We often don't bother to check the labels of foods that have always been marketed to us as beneficial. According to a popular internet forum, these 10 foods are super unhealthy foods - most people just don't realizeit. Get ready to be shocked, and maybe even clean out your pantry.
12 Ground Beef Dump-and-Bake Dinners for Super Busy Nights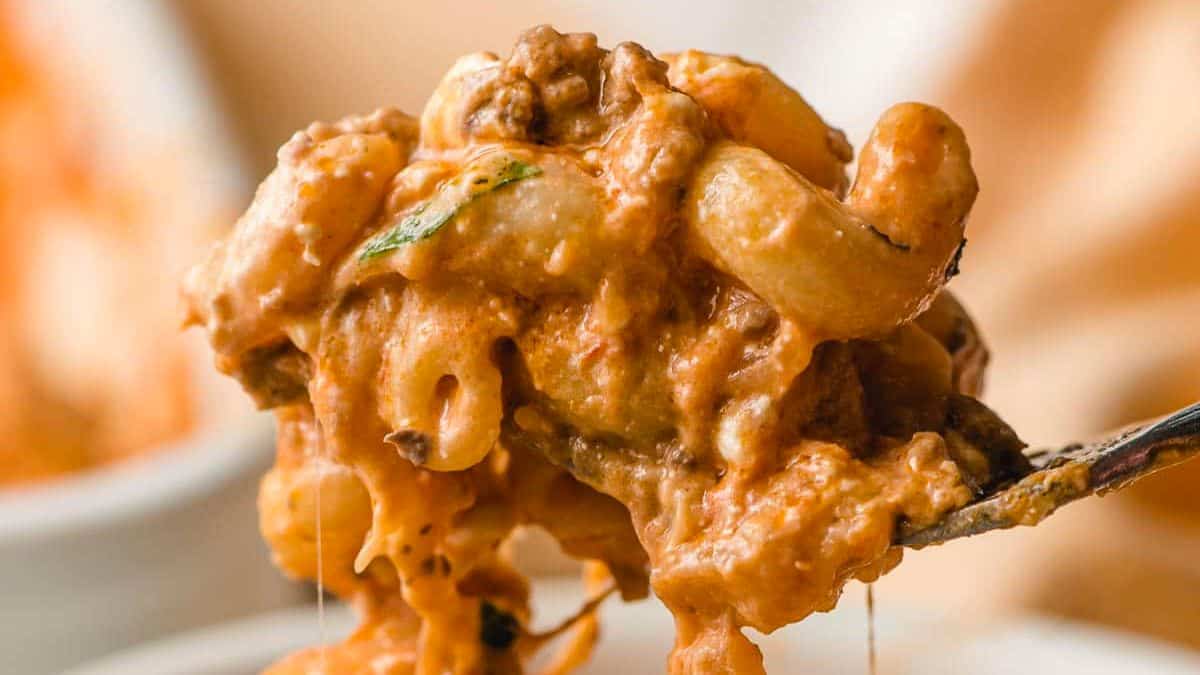 Say goodbye to complicated meal prep and hello to effortless cooking with these delicious dump and bake ground beef recipes. We've gathered a variety of delicious and hassle-free dishes that will save you time in the kitchen. Get ready to enjoy hearty and satisfying meals with minimal effort, making weeknight dinners a breeze!
12 Dump-and-Bake Recipes Done in 30 Minutes (Or Less!)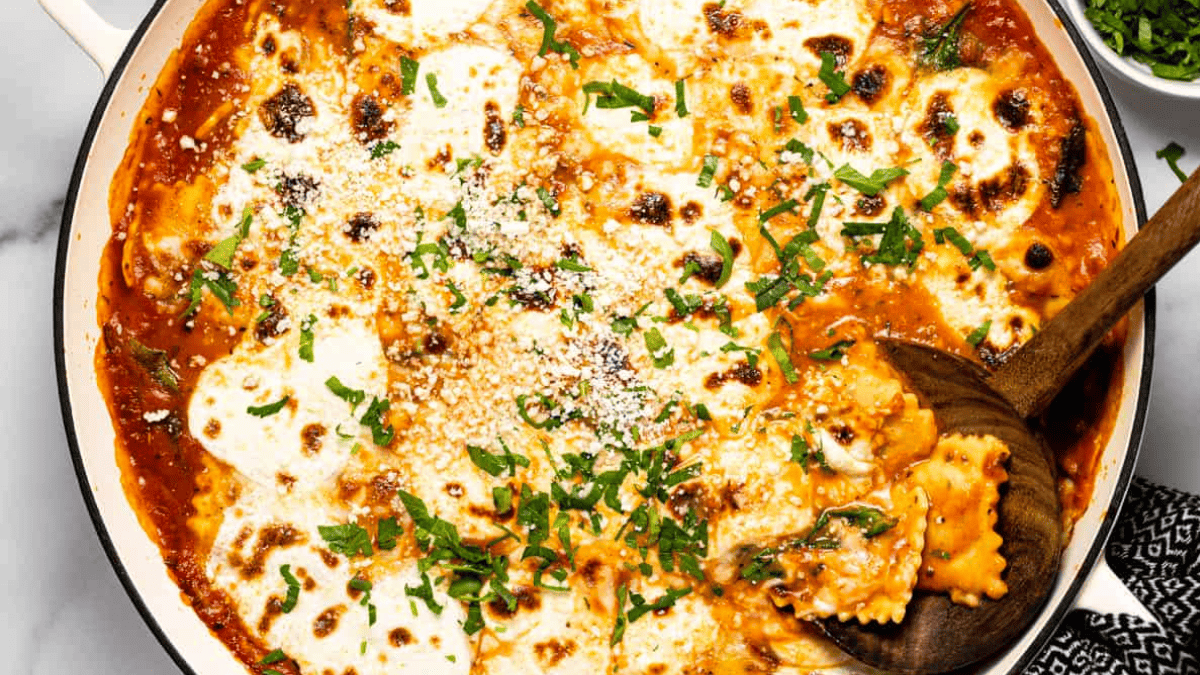 Say goodbye to complex prep and hello to easy and satisfying meals with this fantastic roundup of dump and bake recipes that can be done in under 30 minutes. These recipes range from hearty casseroles to creamy pasta dishes and will be the quick-fix recipes that will make your busy days a breeze!
Storebought Wins: 10 Foods That Are NOT Better Homemade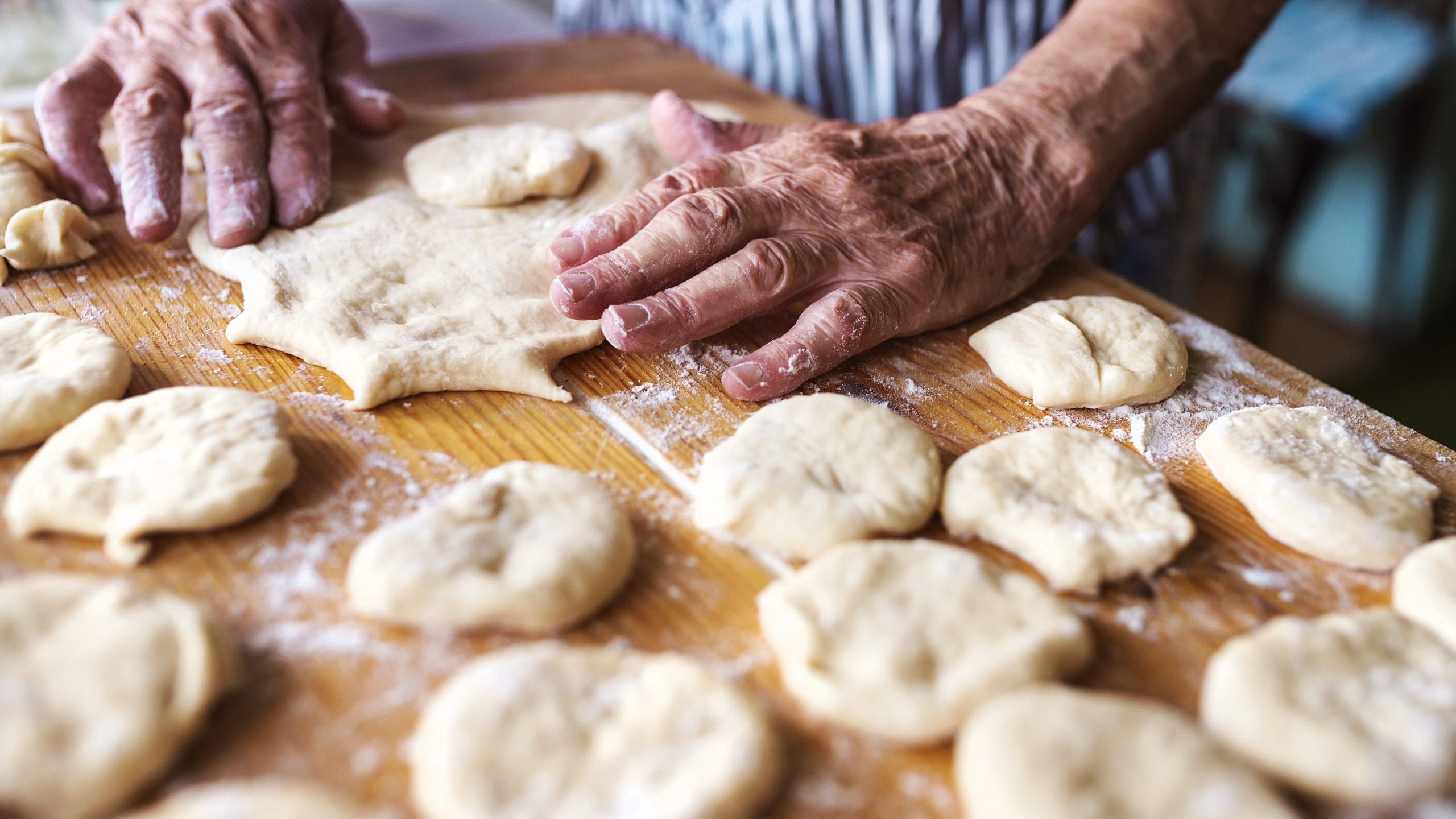 A lot of the time we value homemade food much higher than what we get from the store. And in many cases, this is correct - homemade is better. But for some foods, this is definitely not the case. Whether due to the difficulty of making it, lack of access to the right ingredients, or just the homemade version missing that special "something" we get in the storebought version - some foods are just not worth it making at home. Read on for the 10 top foods that are NOT better homemade, as decided by a group of foodies on an internet forum.
41 Easy But Fancy Meals You Can Make Tonight!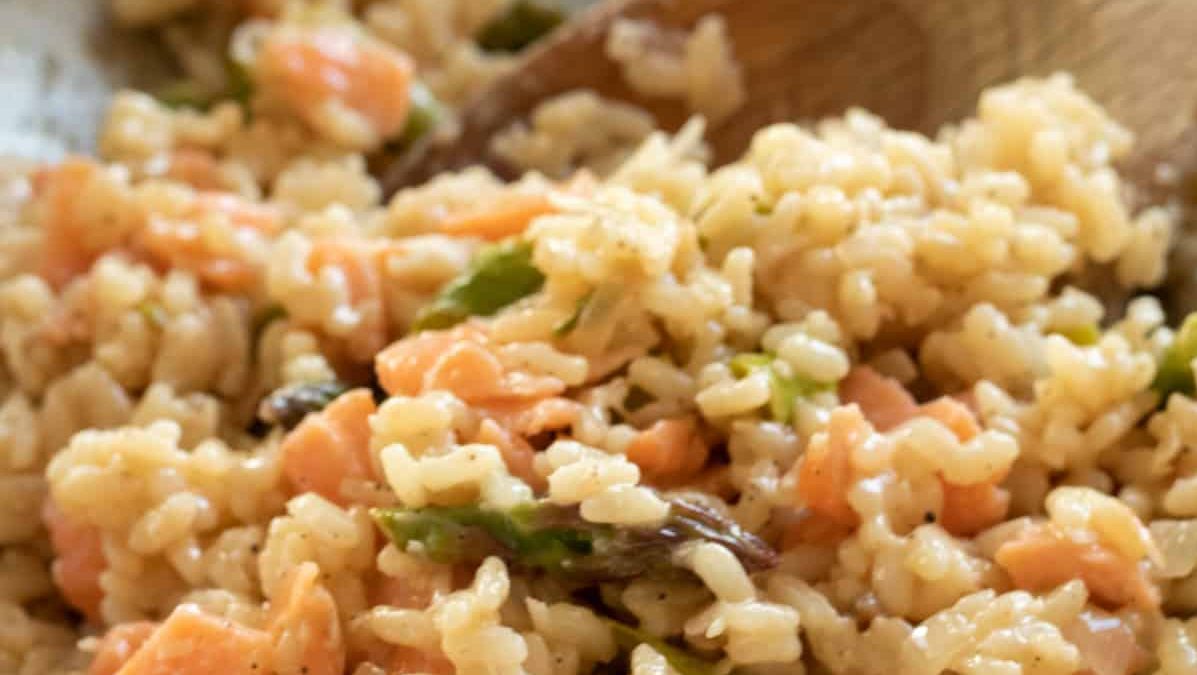 Do you want to impress your family or friends with a delicious home-cooked meal tonight? Here you go! We've put together a colelction of 41 exceptional recipes that are perfect for any night of the week. These easy-to-follow recipes use simple ingredients and straightforward techniques, helping you create a satisfying and flavorful meal right in the comfort of your own kitchen - even if you're not a cooking star!