Shrimp and seafood lovers delight! We will bring you a collection of the most delectable shrimp recipes for dinner that will elevate your meal time experience. These mouthwatering recipes will fulfill any shrimp cravings!
Bang Bang Shrimp Pasta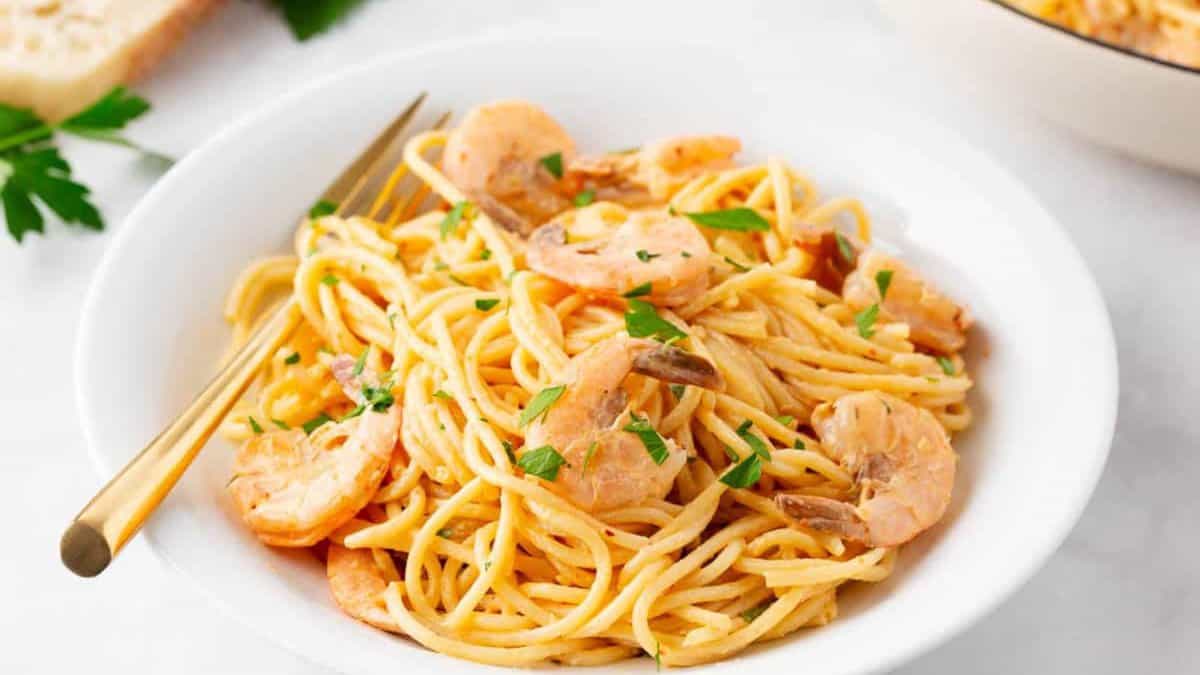 Enjoy this popular sweet, spicy, and creamy bang bang shrimp pasta, and save room for seconds! This simple copycat recipe is made with al dente fettuccine, pan-seared shrimp in a creamy sriracha and chili sauce!
Shrimp Mei Fun
A classic noodle favorite you can make at home. Get the recipe from always use butter.
Shrimp Caesar Pasta Salad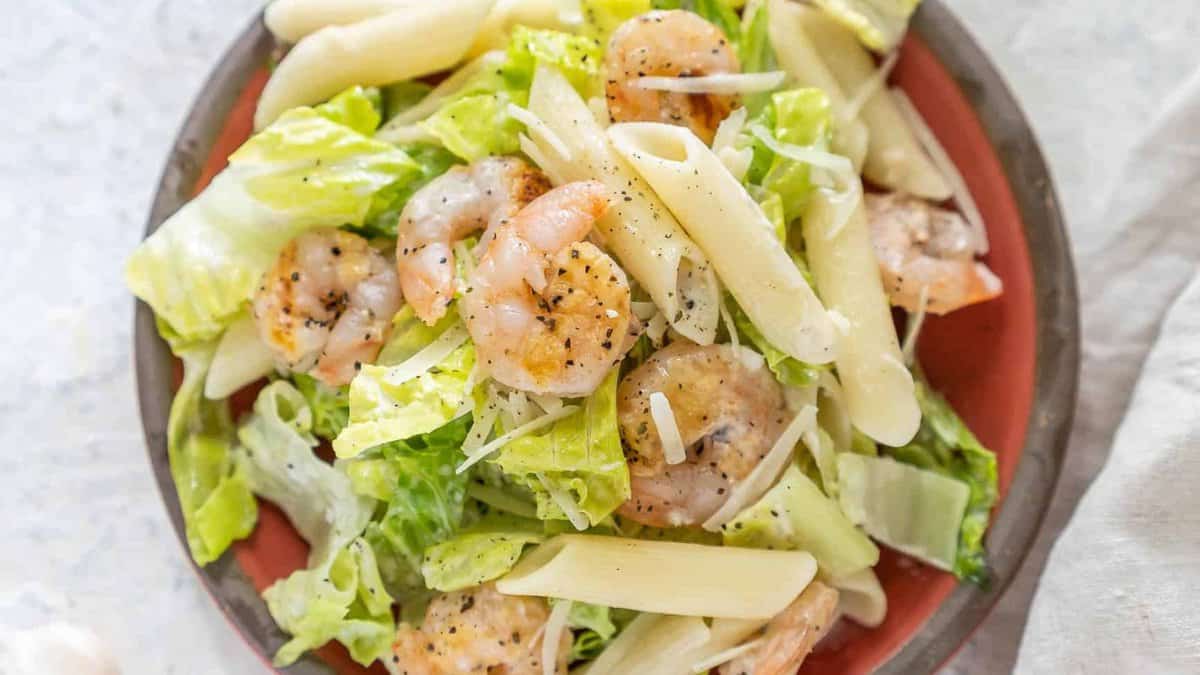 This Easy Shrimp Caesar Pasta Salad Recipe has all the creamy goodness of a classic Caesar salad but is so much more exciting with the addition of pasta and grilled shrimp! This Caesar pasta salad will fill you up and keep you feeling good!
Shrimp Carbonara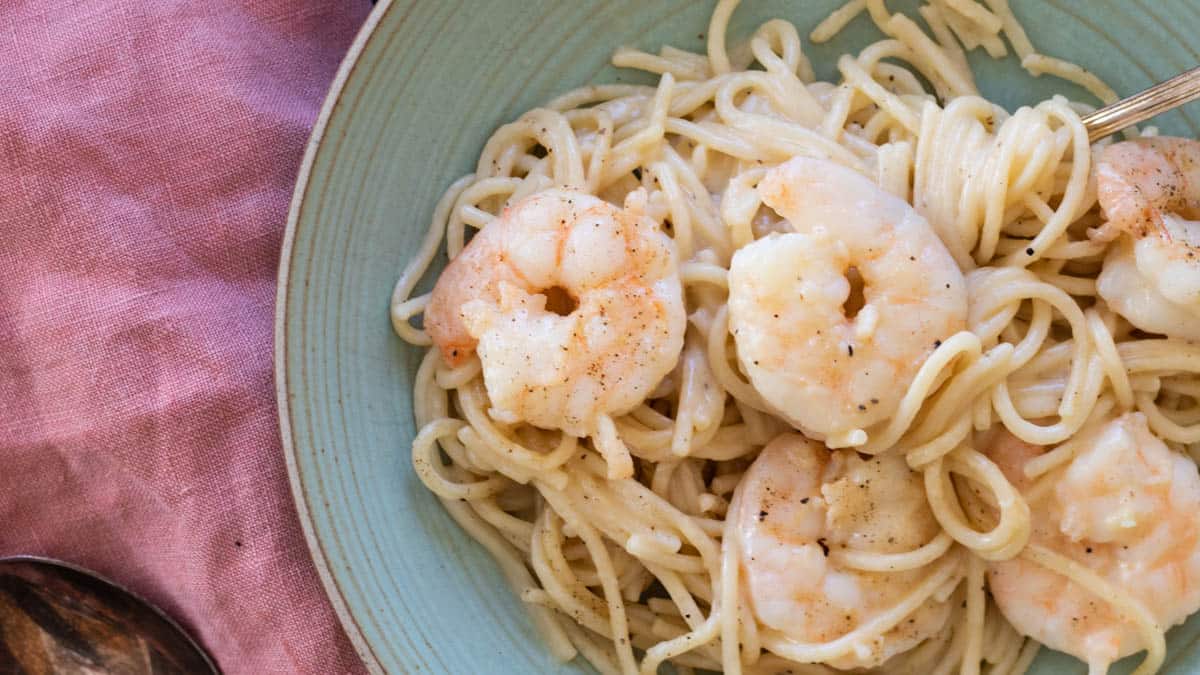 This 10-minute Shrimp Carbonara is a delicious twist on the classic Italian pasta dish. All the creamy texture of traditional Carbonara, with the addition of perfectly cooked shrimp. A delightful fusion that will satisfy your cravings for both seafood and pasta, all with an easy no-fail no-cream carbonara method!
Get the recipe: Shrimp Carbonara
Shrimp Spinach Sunny Side Up Omelette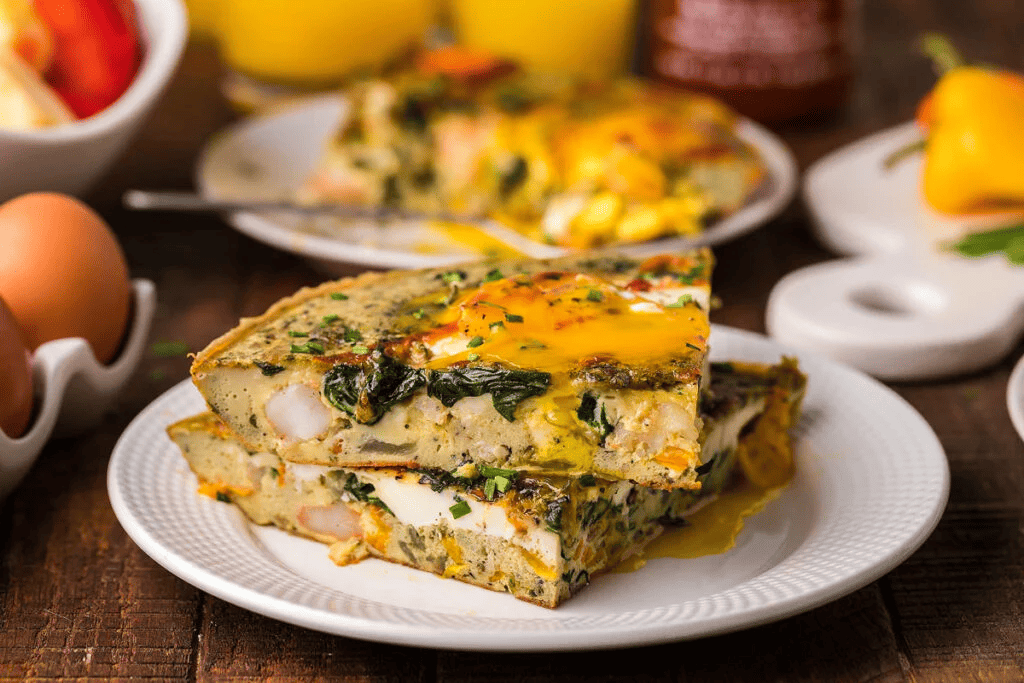 Low in carbs but high in flavour, this shrimp spinach sunny side up omelette makes a great breakfast or brunch. A shrimp omelette recipe makes an unusual change from the more typical ham and cheese or mushroom varieties. This seafood omelette with eggs on top is perfect for egg fans who want to try something different.
Shrimp Asparagus Risotto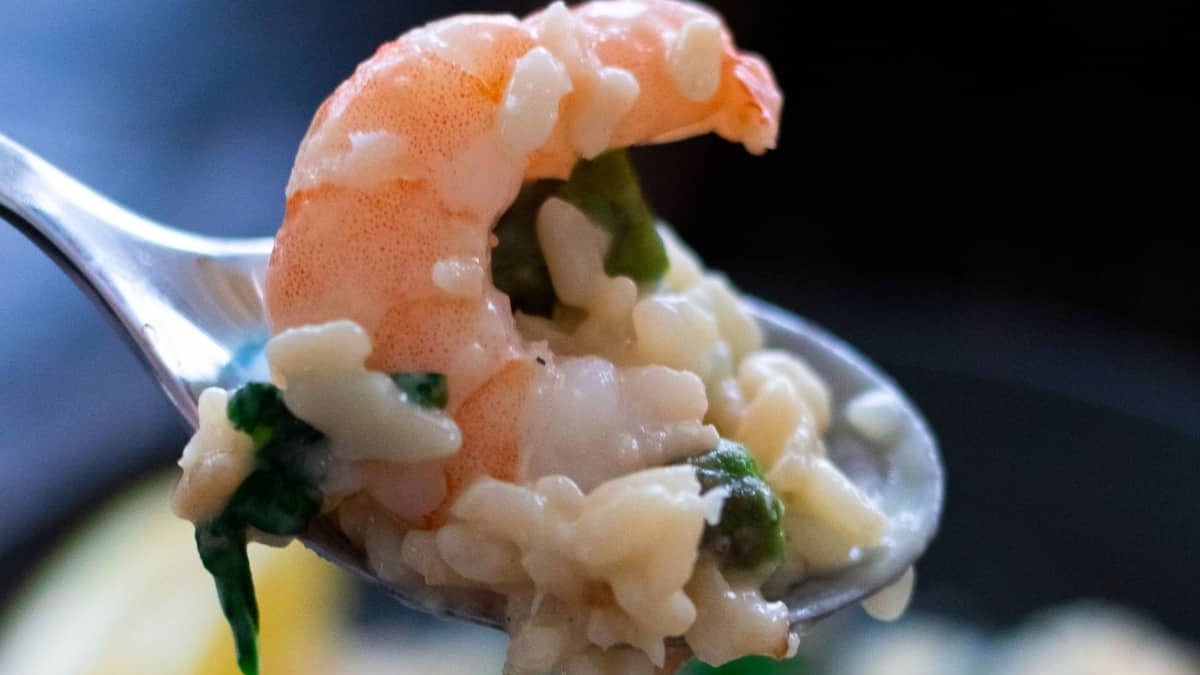 This creamy Shrimp and Asparagus Risotto is loaded with shrimp & asparagus and amazing flavor from lemon, basil and parmesan. A quick & easy dinner that's done in 40 minutes - and fancy enough for any dinner party. Follow my no-stir risotto method, and succeed in making the creamiest risotto every time! Get the recipe from always use butter.
Garlic Butter Shrimp Pasta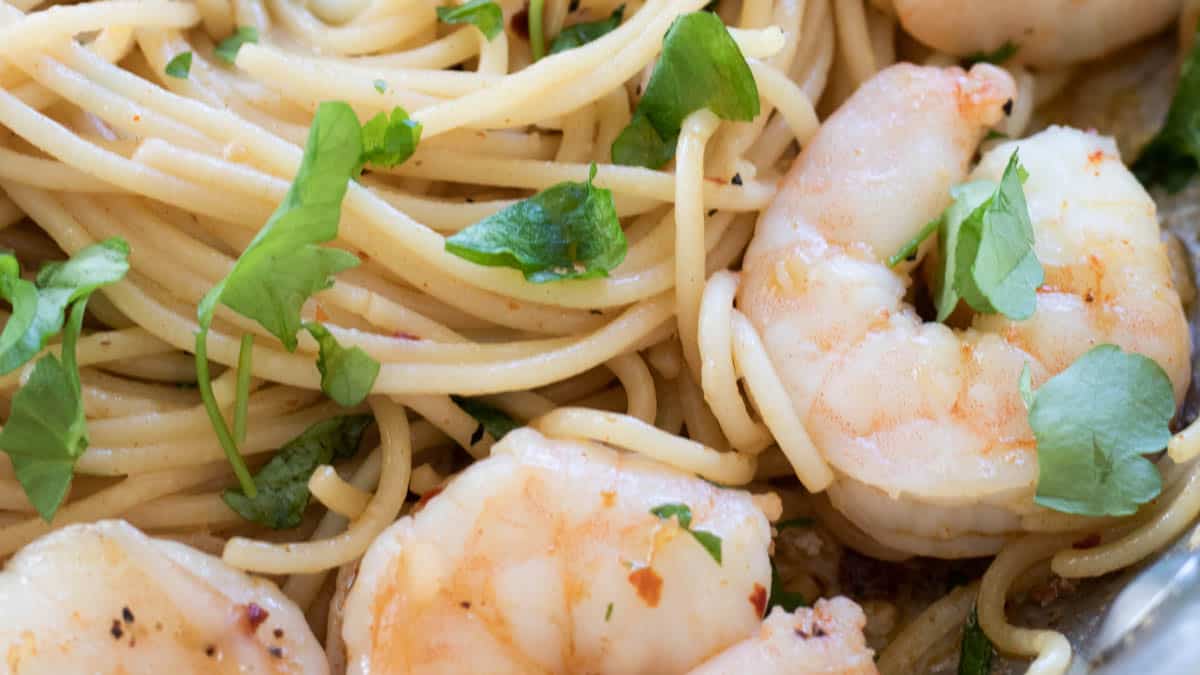 This 15-minute Garlic Butter Shrimp Pasta is an irresistible combination of tender shrimp, al dente pasta, and flavorful garlic butter sauce. Follow this simple recipe to create an effortless meal that blends the best of seafood and pasta into a delicious dish the whole family will love.
Shrimp Curry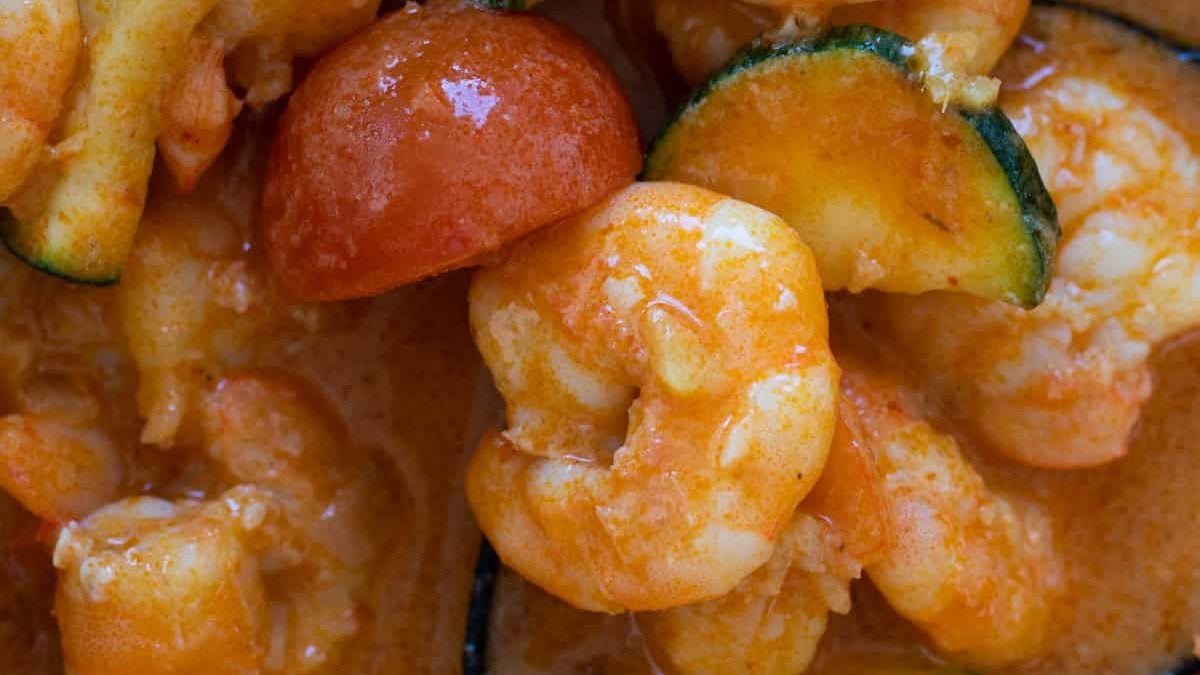 If you're a fan of spicy and flavorful curries, then you're going to love this easy and delicious Shrimp Curry recipe! Made with fragrant Thai red curry paste and creamy coconut milk, this Shrimp Curry comes together in just 20 minutes, making it the perfect weeknight meal.
Buffalo Shrimp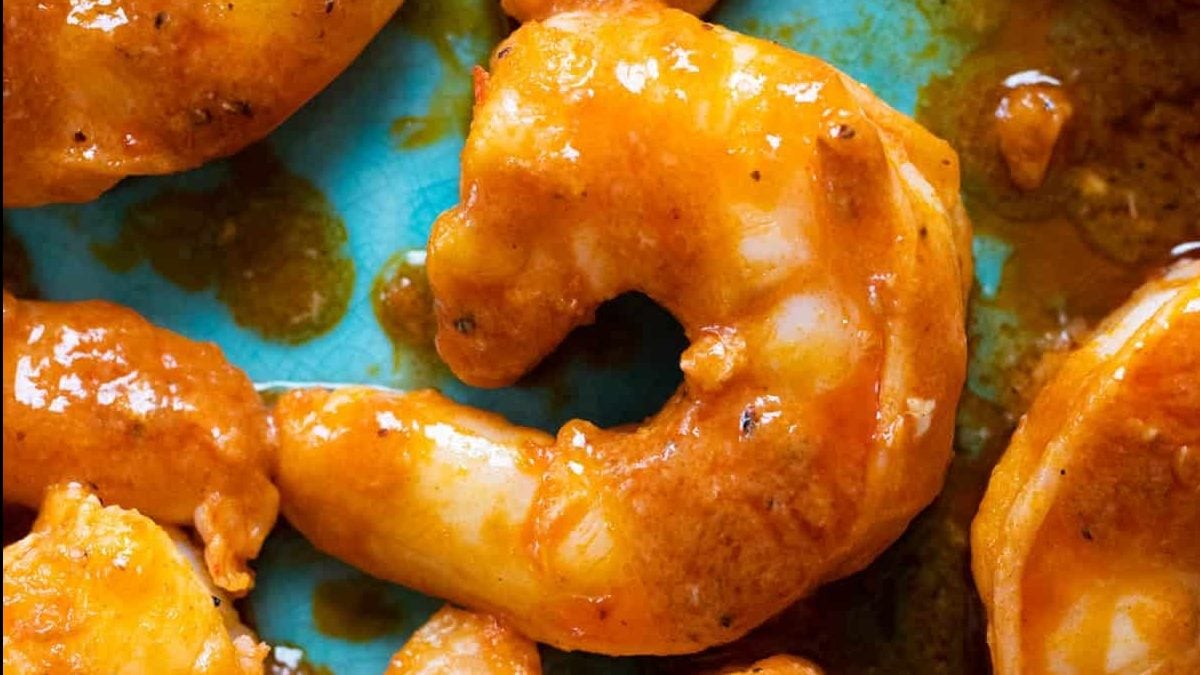 Make this quick, easy and tasty buffalo shrimp recipe for a delicious appetizer, all done in less than 10 minutes. It's healthy and made with just a few ingredients, and is so packed with flavor you will find yourself coming back to it again and again!
Shrimp Scampi Without Wine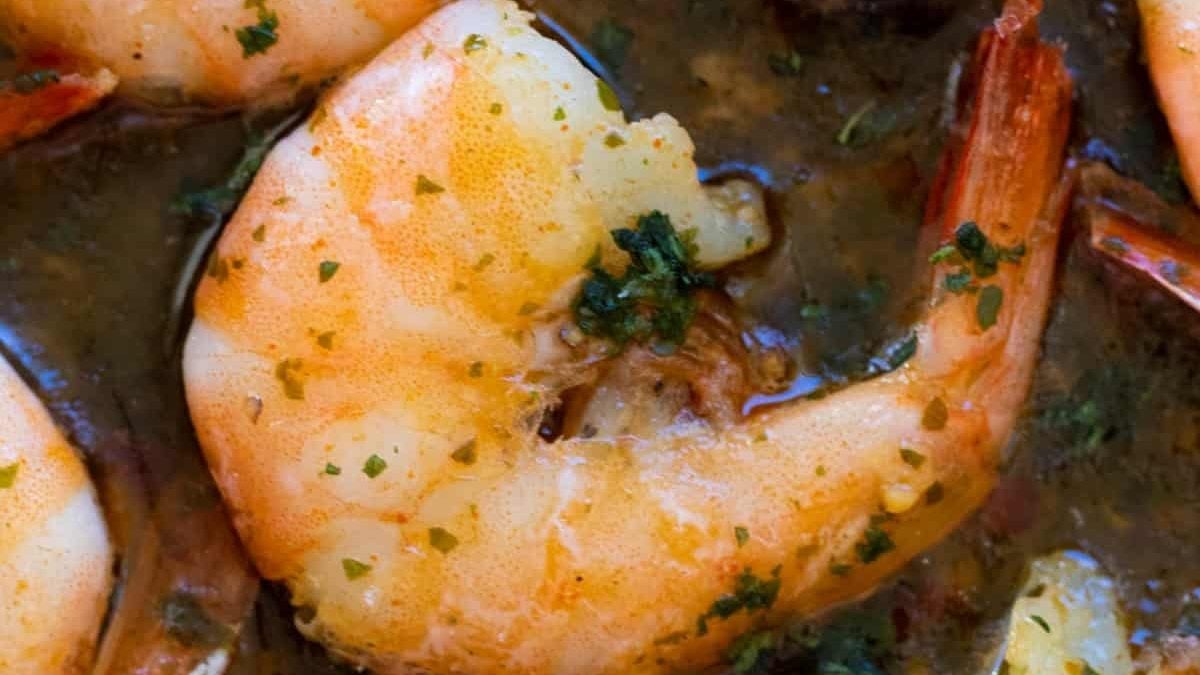 Make Shrimp Scampi without wine in just 10 minutes for a flavor packed appetizer or meal. Your kitchen will smell so amazing with all those garlic, lemon, chili and parsley flavors mixed together.
Seafood Pasta Bake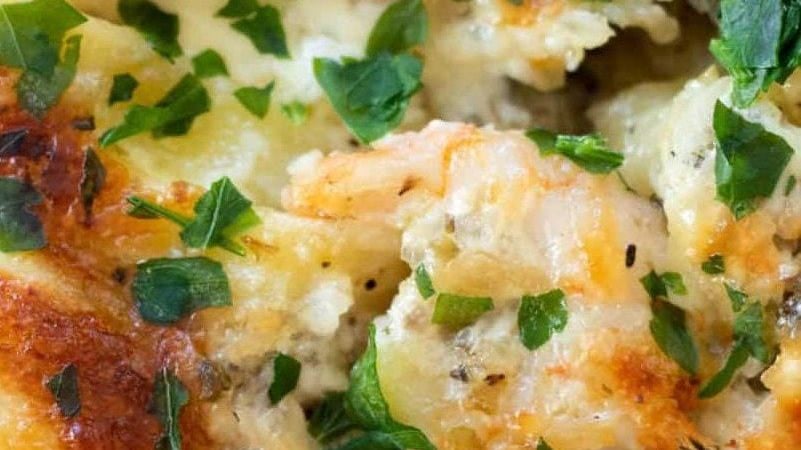 This creamy Seafood Pasta Bake is easy to make in 45 minutes with just 15 minutes of hands-on cooking. Loaded with shrimp & mussels and amazing flavor from white wine, marjoram, lemon, garlic and Parmesan cheese this dish is great for both weeknights and dinner parties.
Air Fryer Shrimp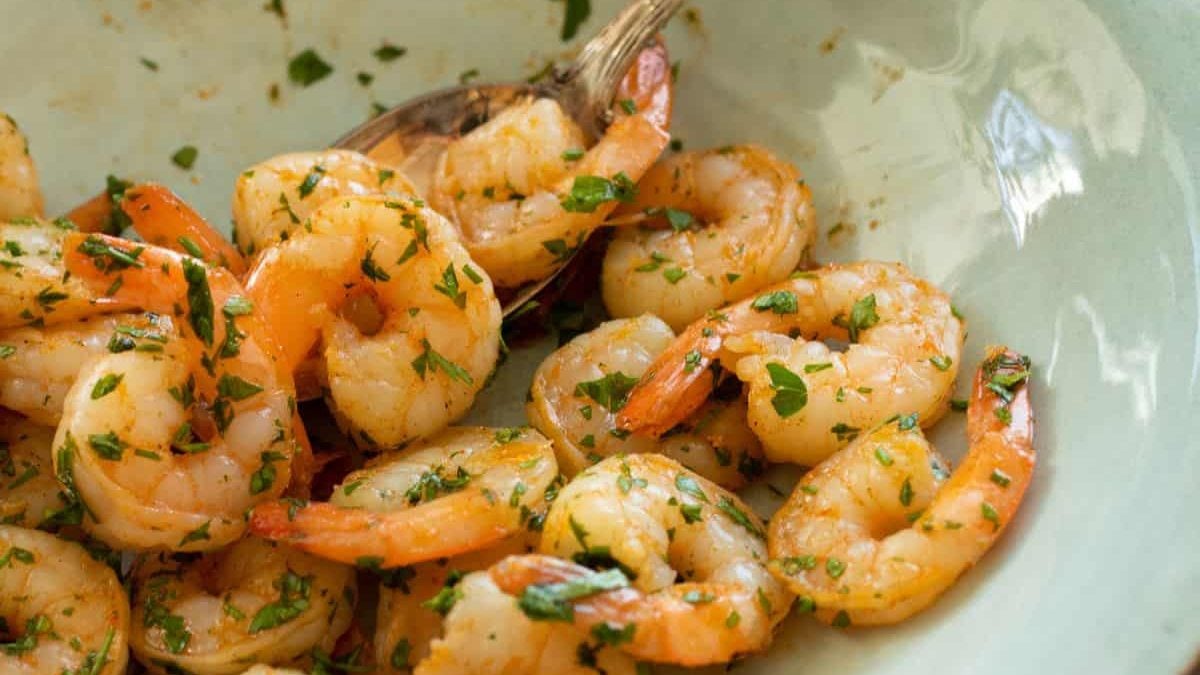 Air Fryer Frozen Shrimp are super easy to make and take 3-5 minutes to cook. Seasoned with garlic & paprika for incredible flavor, and topped off with fresh parsley for a green touch. Perfect for hot summer nights when you don't even want to put on the stove!
Shrimp Ceviche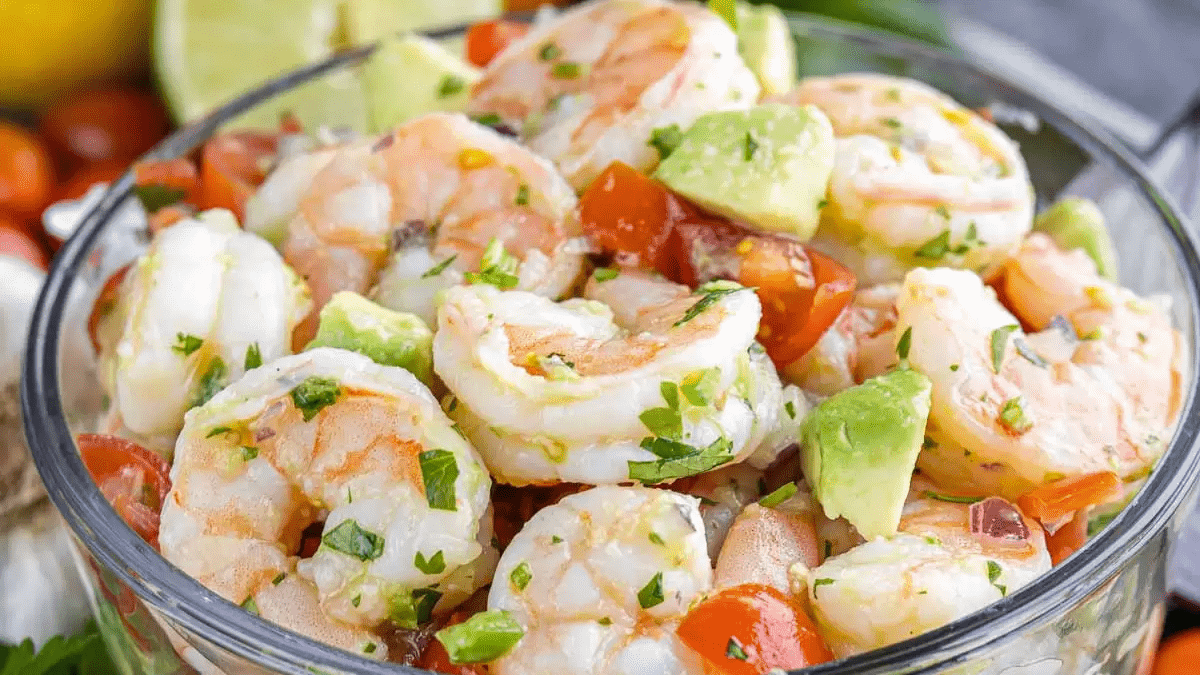 This easy shrimp ceviche is a Peruvian dish that marinates shrimp, onion, tomatoes, jalapeno, and avocado in bright, zesty citrus marinade. It's a delicious meal that is super simple to put together and you don't even have to turn on the stove!
Instant Pot Shrimp Boil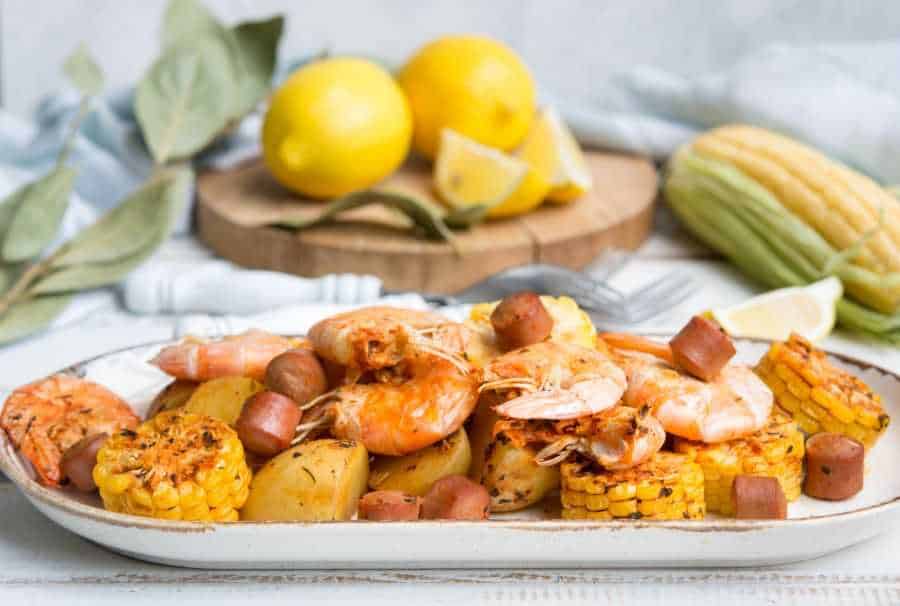 Enjoy seafood, meat, and veggies all on one plate - and made in no time with the help of your instant pot!
Shrimp Tacos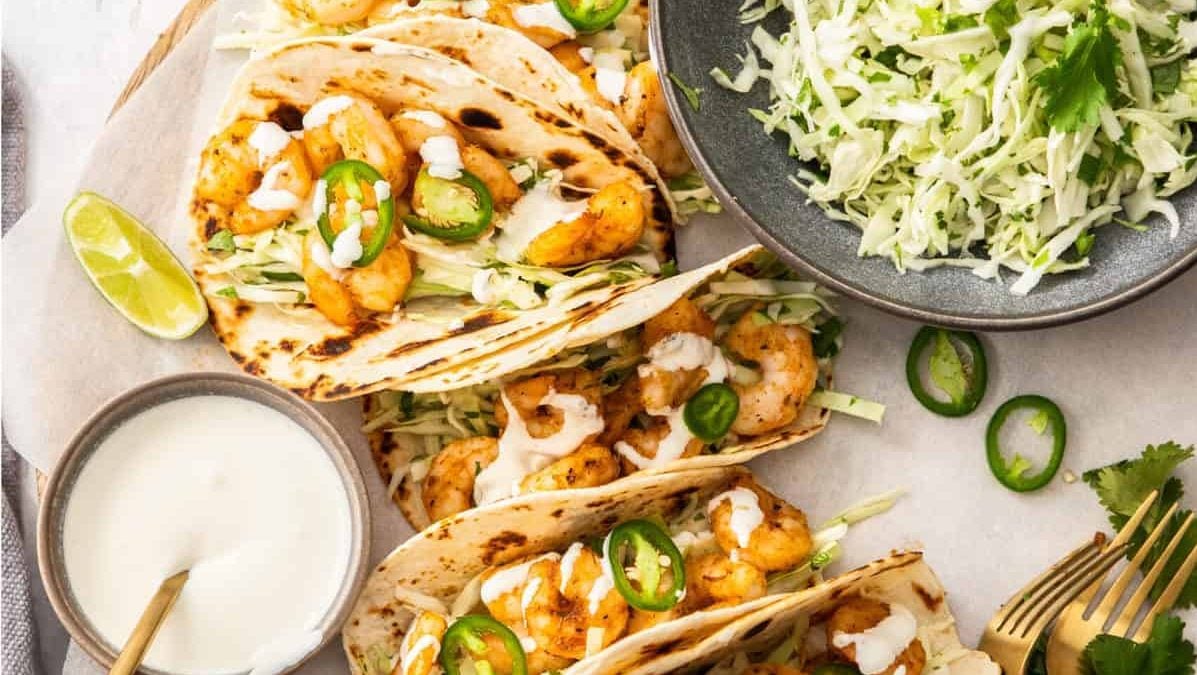 Make the best air fryer shrimp tacos with this easy and delicious recipe. A flavorful homemade lime coleslaw pairs well with the perfectly seasoned and tender shrimp.
12 Ground Beef Dump-and-Bake Dinners for Super Busy Nights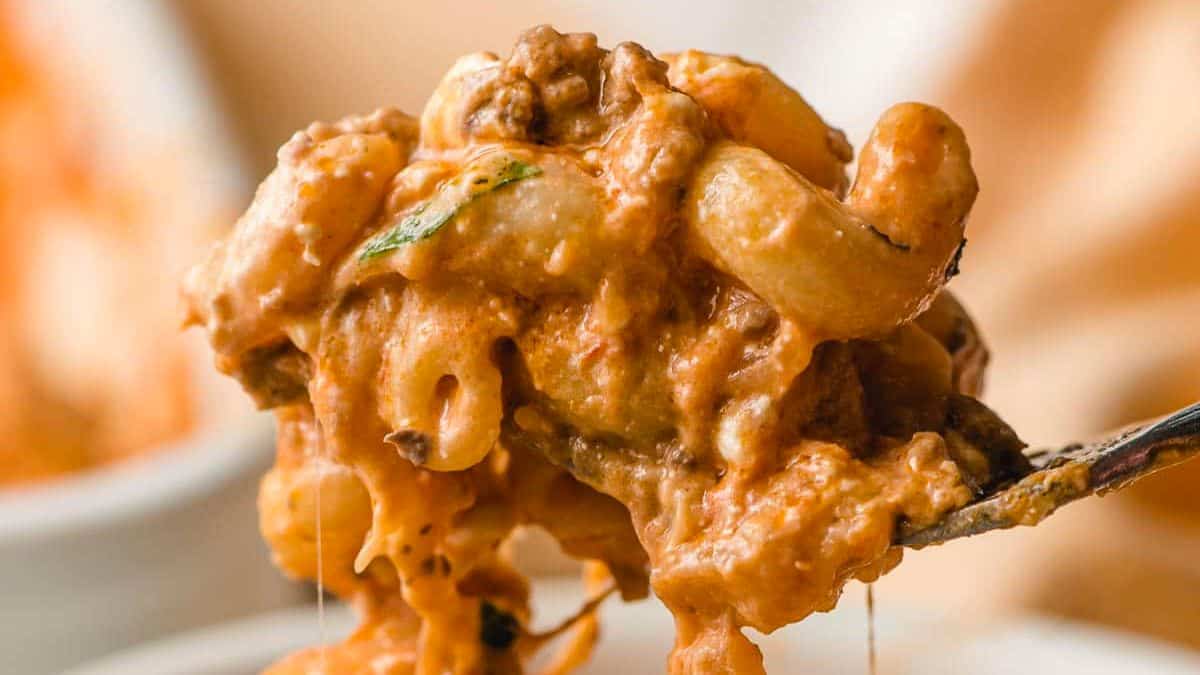 Say goodbye to complicated meal prep and hello to effortless cooking with these delicious dump and bake ground beef recipes. We've gathered a variety of delicious and hassle-free dishes that will save you time in the kitchen. Get ready to enjoy hearty and satisfying meals with minimal effort, making weeknight dinners a breeze!
12 Dump-and-Bake Recipes Done in 30 Minutes (Or Less!)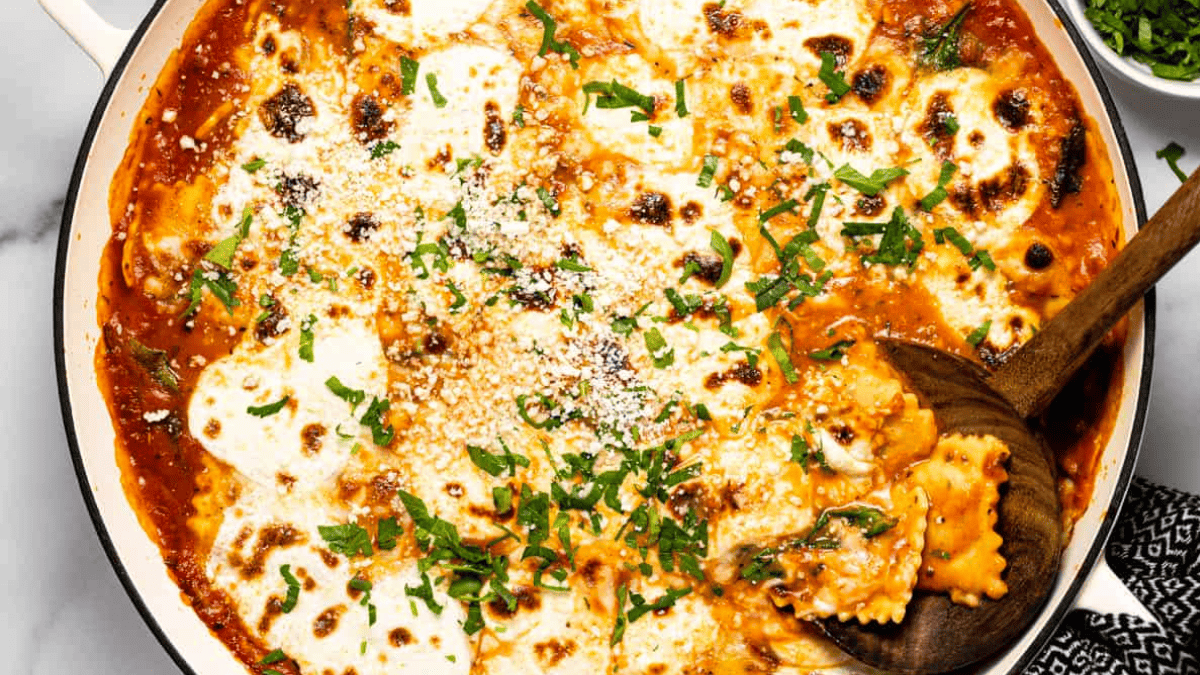 Say goodbye to complex prep and hello to easy and satisfying meals with this fantastic roundup of dump and bake recipes that can be done in under 30 minutes. These recipes range from hearty casseroles to creamy pasta dishes and will be the quick-fix recipes that will make your busy days a breeze!
Storebought Wins: 10 Foods That Are NOT Better Homemade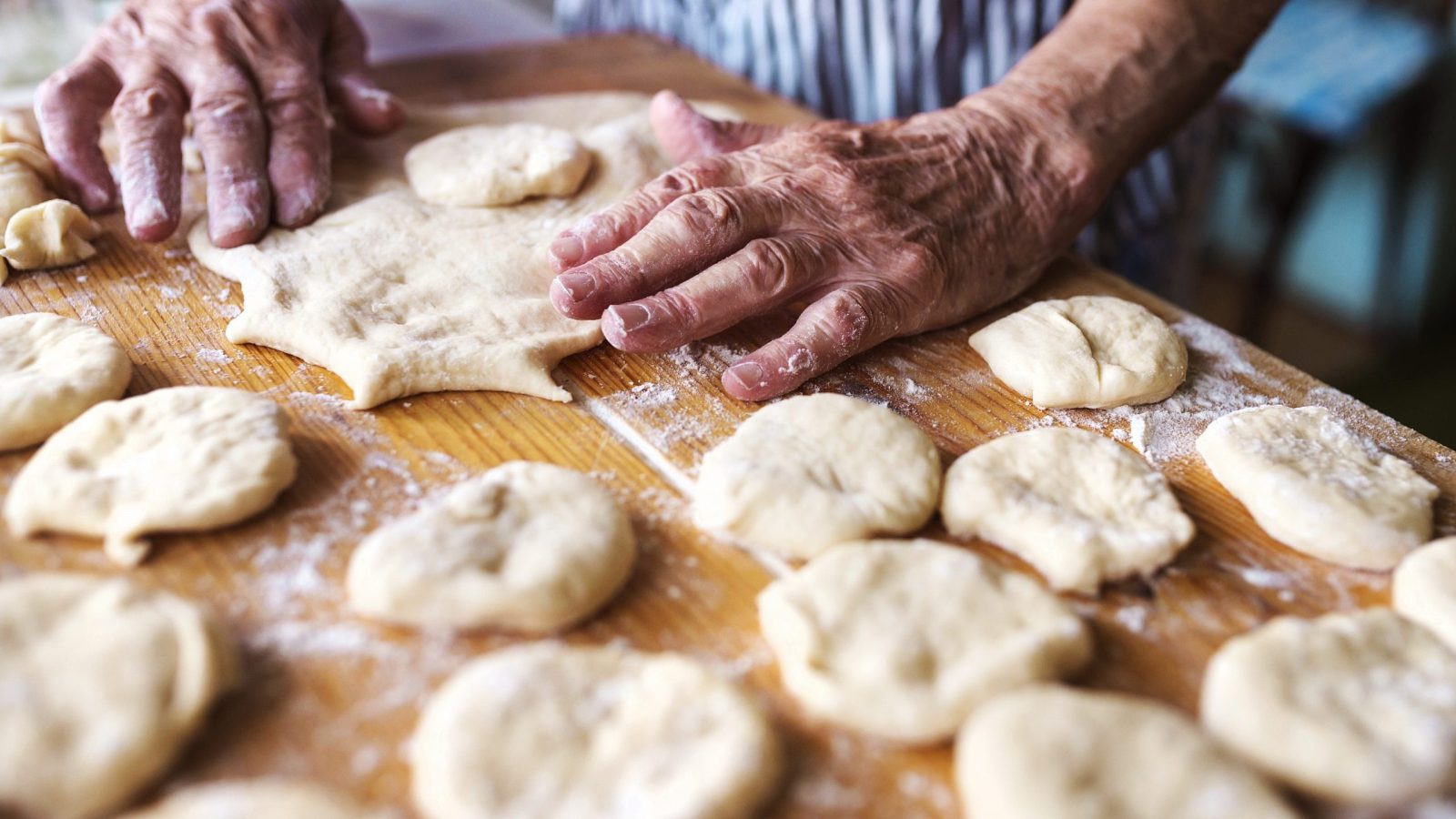 A lot of the time we value homemade food much higher than what we get from the store. And in many cases, this is correct - homemade is better. But for some foods, this is definitely not the case. Whether due to the difficulty of making it, lack of access to the right ingredients, or just the homemade version missing that special "something" we get in the storebought version - some foods are just not worth it making at home. Read on for the 10 top foods that are NOT better homemade, as decided by a group of foodies on an internet forum.
41 Easy But Fancy Meals You Can Make Tonight!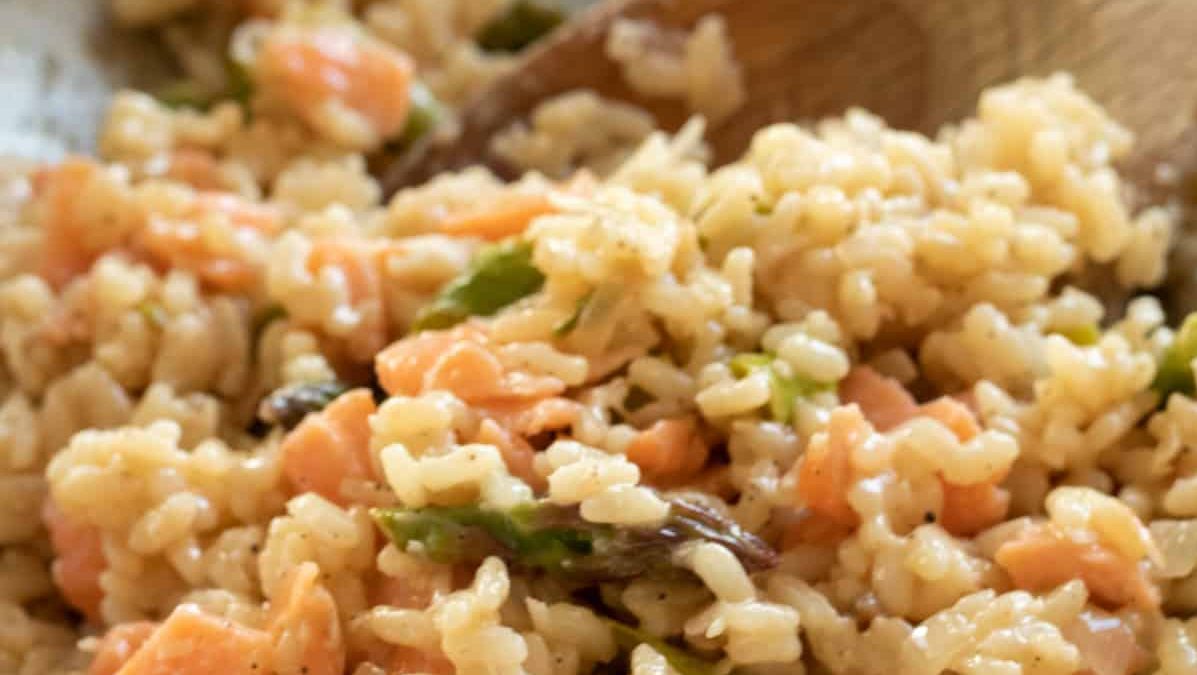 Do you want to impress your family or friends with a delicious home-cooked meal tonight? Here you go! We've put together a colelction of 41 exceptional recipes that are perfect for any night of the week. These easy-to-follow recipes use simple ingredients and straightforward techniques, helping you create a satisfying and flavorful meal right in the comfort of your own kitchen - even if you're not a cooking star!