Listen up, apple lovers! You can indulge in your favorite seasonal flavors when you make these irresistible apple crisp recipes. These flavors are so good that you'll craving more!
Almond Flour Apple Crumble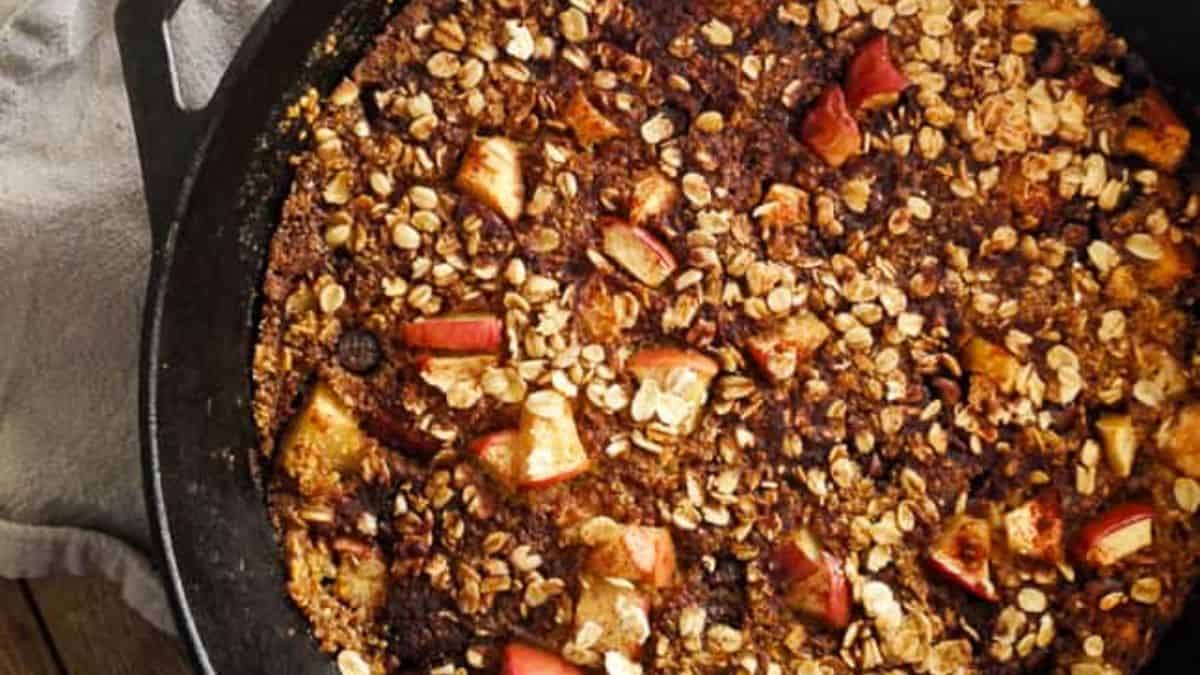 This Gluten-Free Apple Crisp recipe uses a blend of quinoa, oats and almond flour to create a crumbly, healthy almond flour crumble. It's perfect for fall and great by itself, with additional fruit, or melted ice cream on top!
Easy Apple Crisp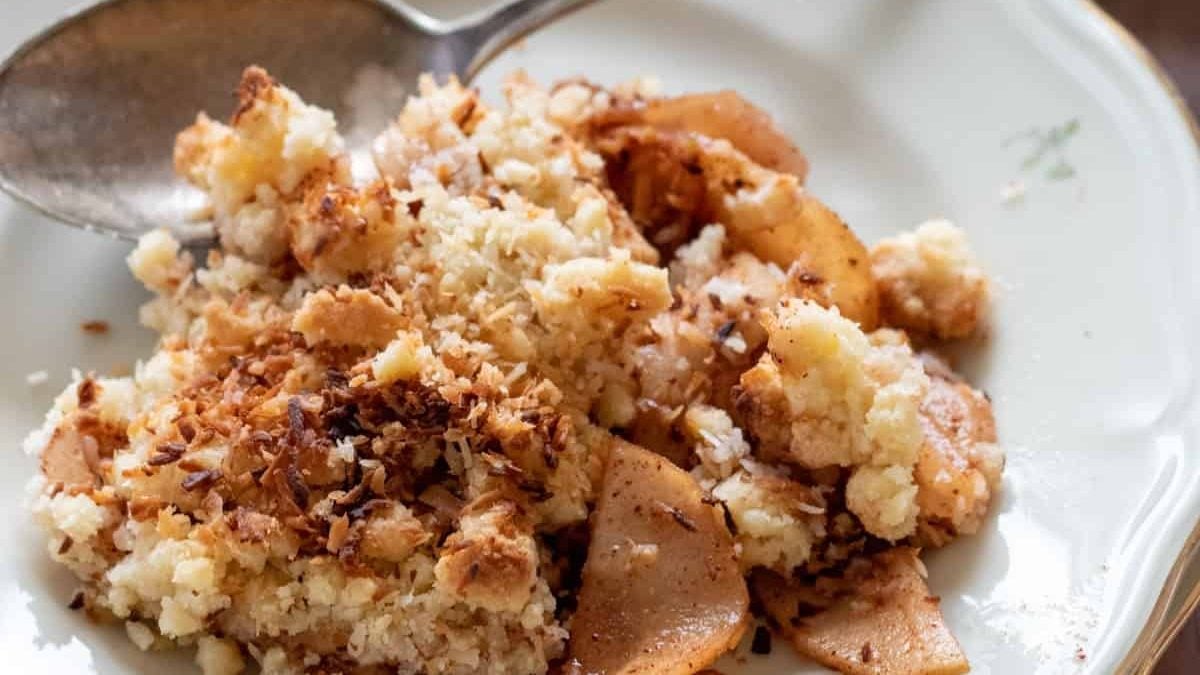 All done in 35 minutes with super simple prep. Made with tart green apples coated in cinnamon sugar, and a crumbly crisp topping with a hint of shredded coconut. Delicious on its own, or served with a scoop of vanilla ice cream.
Get the recipe from always use butter
Apple Crisp Cookie Cups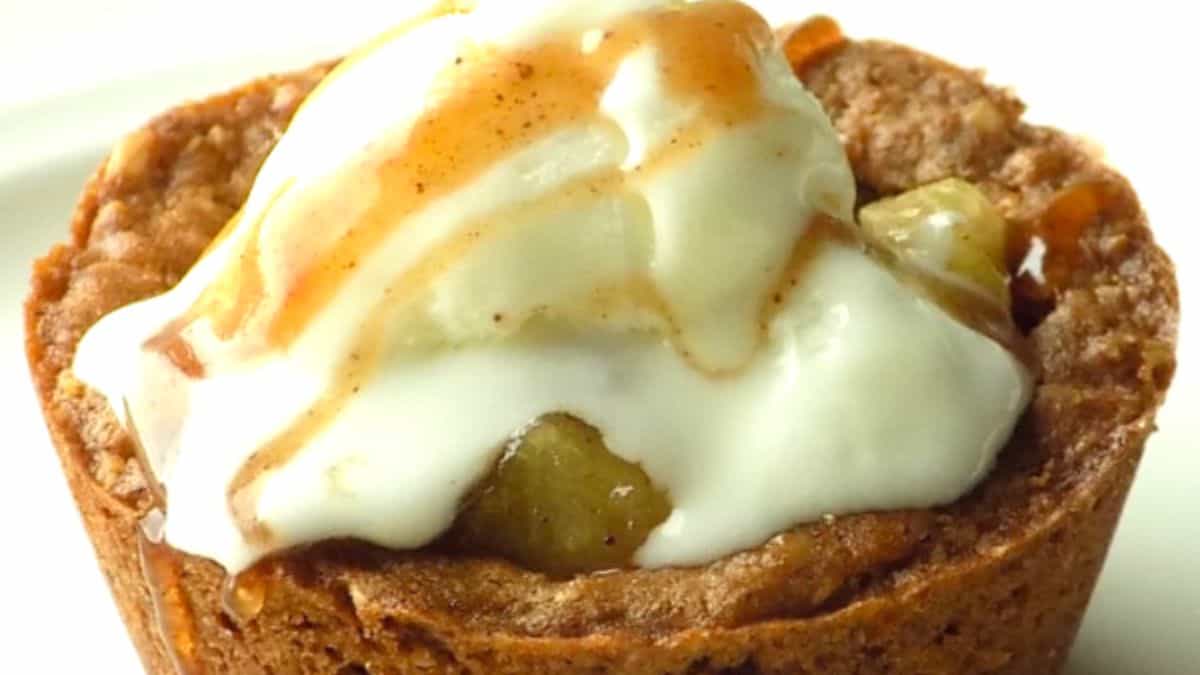 You'll love these apple crisp cookie cups that are delicious and easy to make!  Caramelized apples and cinnamon cookie cups are a perfect treat!
Easy Apple Crisp with a Hint of Coconut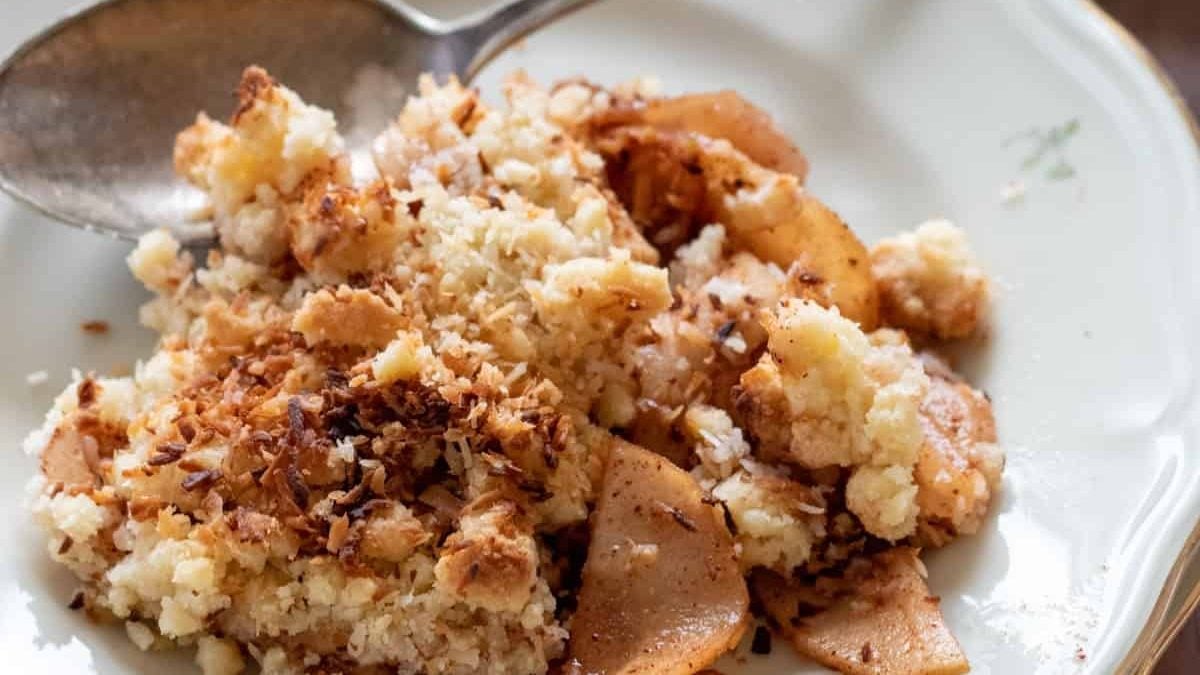 All done in 35 minutes with super simple prep. Made with tart green apples coated in cinnamon sugar, and a crumbly crisp topping with a hint of shredded coconut. Delicious on its own, or served with a scoop of vanilla ice cream.
Brown Sugar Apple Crisp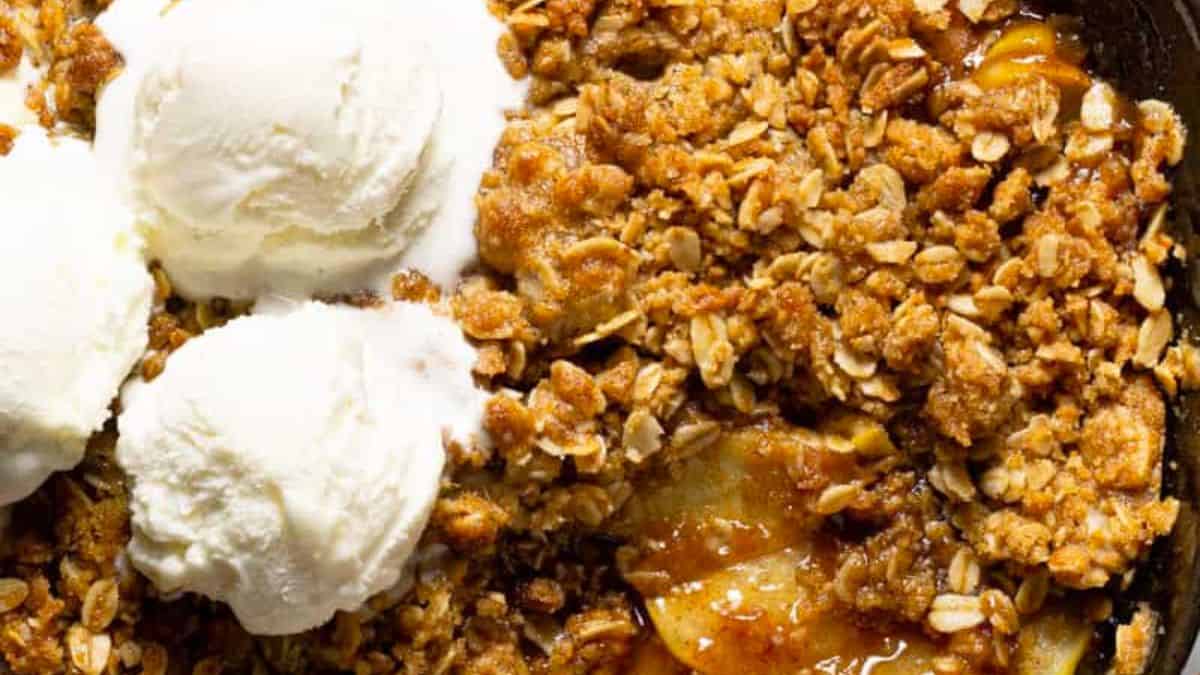 This Homemade Apple Crisp is made with a tasty base of sliced Honeycrisp apples combined with sugar and spices that are topped with the most delicious crumbly crisp ever - flour, rolled oats, brown sugar, cinnamon and butter - then it's all baked to perfection! Top with vanilla ice cream and dig right in!
Cast Iron Apple Crisp (Gluten Free)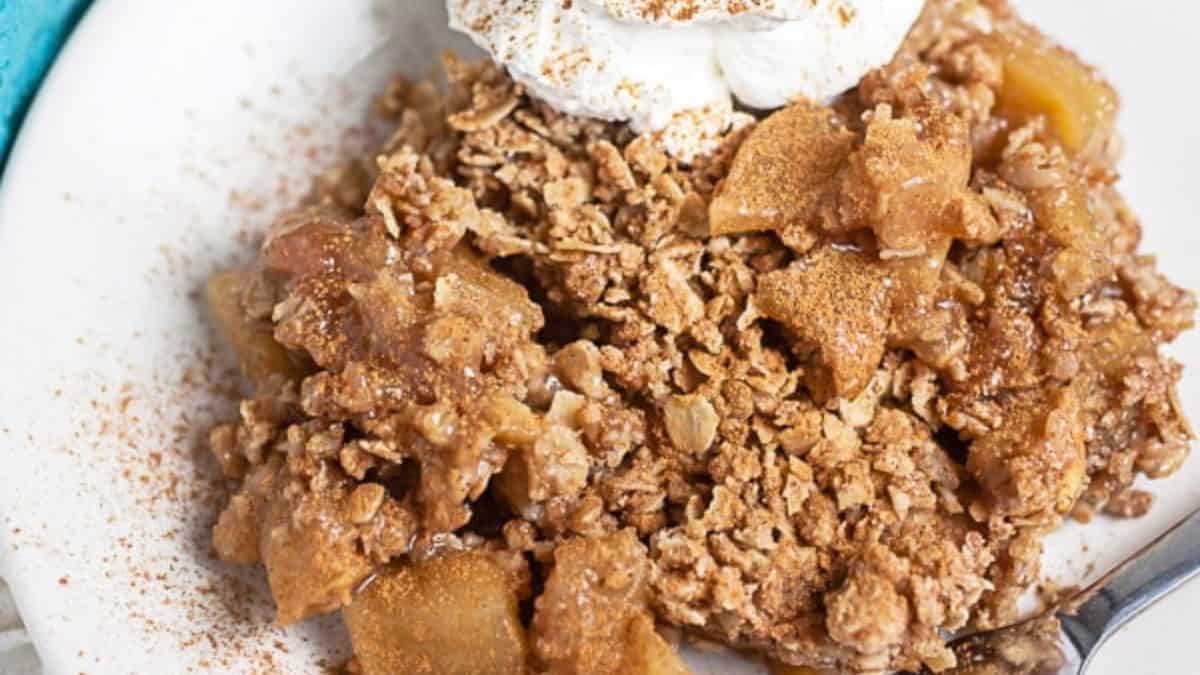 This Cast Iron Apple Crisp recipe is the perfect easy gluten free fall dessert! It's made in a skillet with apples and oat streusel topping.
Cranberry Apple Crisp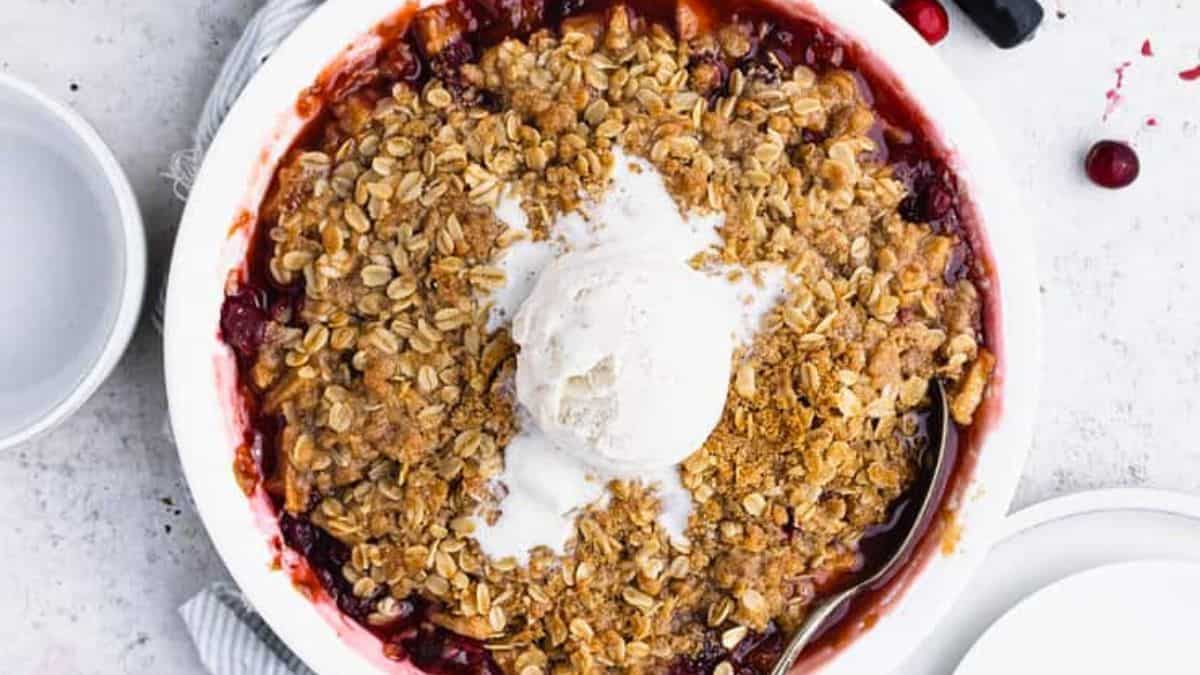 Sweet, tangy, and with a hint of holiday-flavored spices, this easy, one-bowl cranberry apple crisp is just as perfect for an impromptu fall get-together as it is for a holiday dessert table.
Apple Strawberry Crisp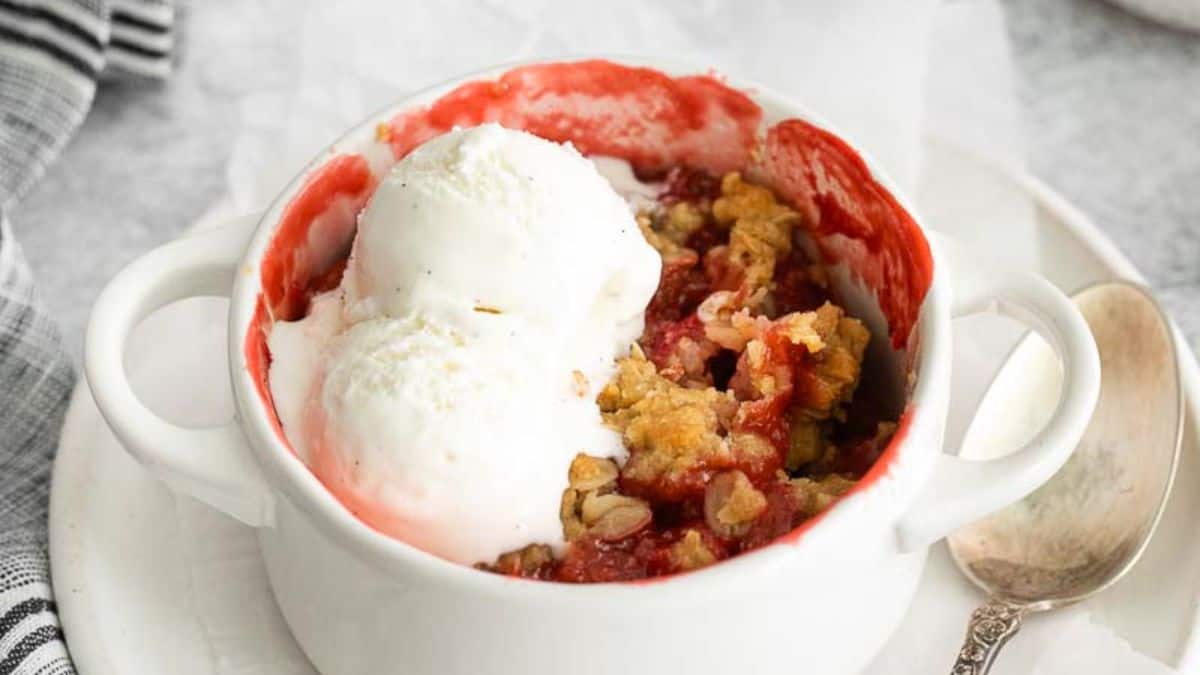 This apple strawberry crisp is fresh and sweet, with a hint of tart lemon and a crisp oat crumble on top. Enjoy this crisp any time of year since you can find apples and strawberries almost year round in the store!
Apple Crisp Cookies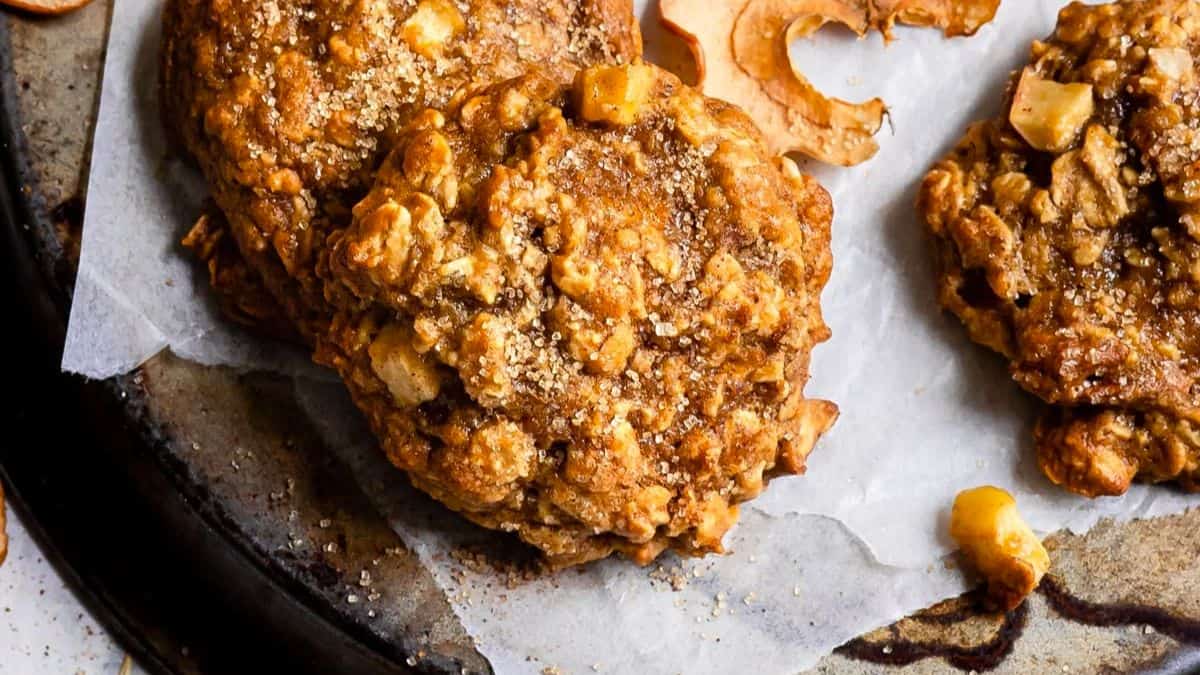 Apple crisp cookies are chewy, crispy apple spice cookies that taste like brown sugar apple crisp topping in cookie form.
Apple Crisp Bars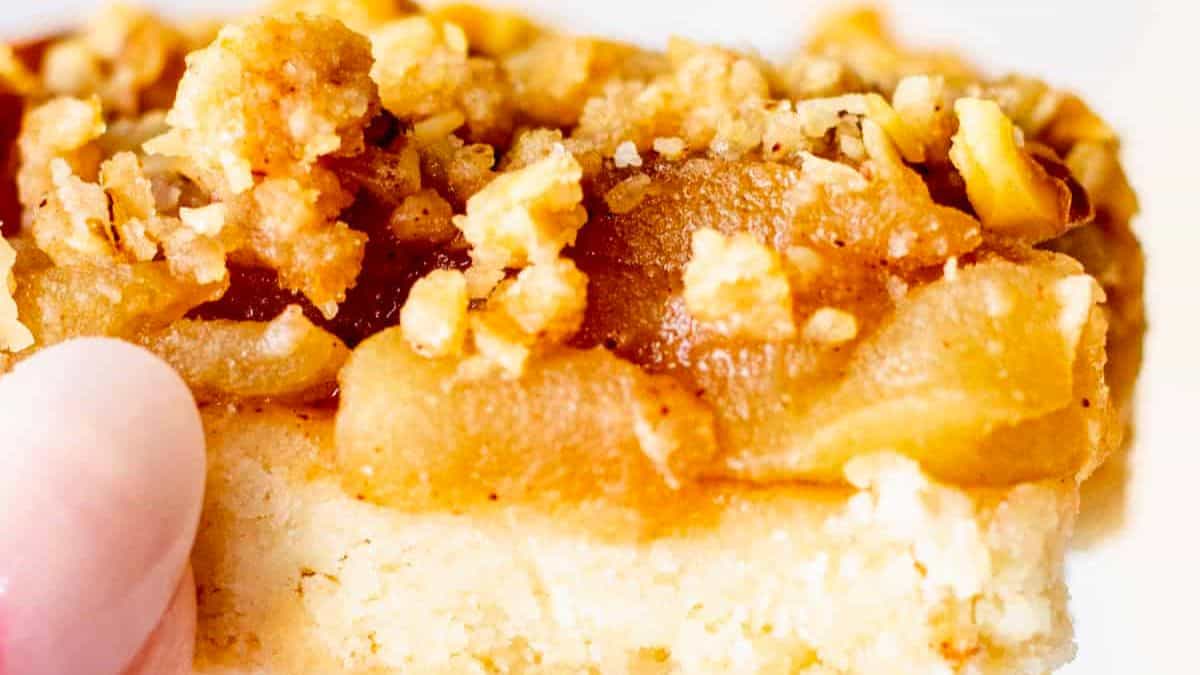 Granny Smith and Honeycrisp apples caramelized in butter, brown sugar, cinnamon, nutmeg and apple cider piled onto a buttery, crisp shortbread-like crust and topped with a crunchy walnut and oatmeal streusel topping, make these incredibly delicious apple crisp bars an apple season must-bake.
Healthy Apple Crisp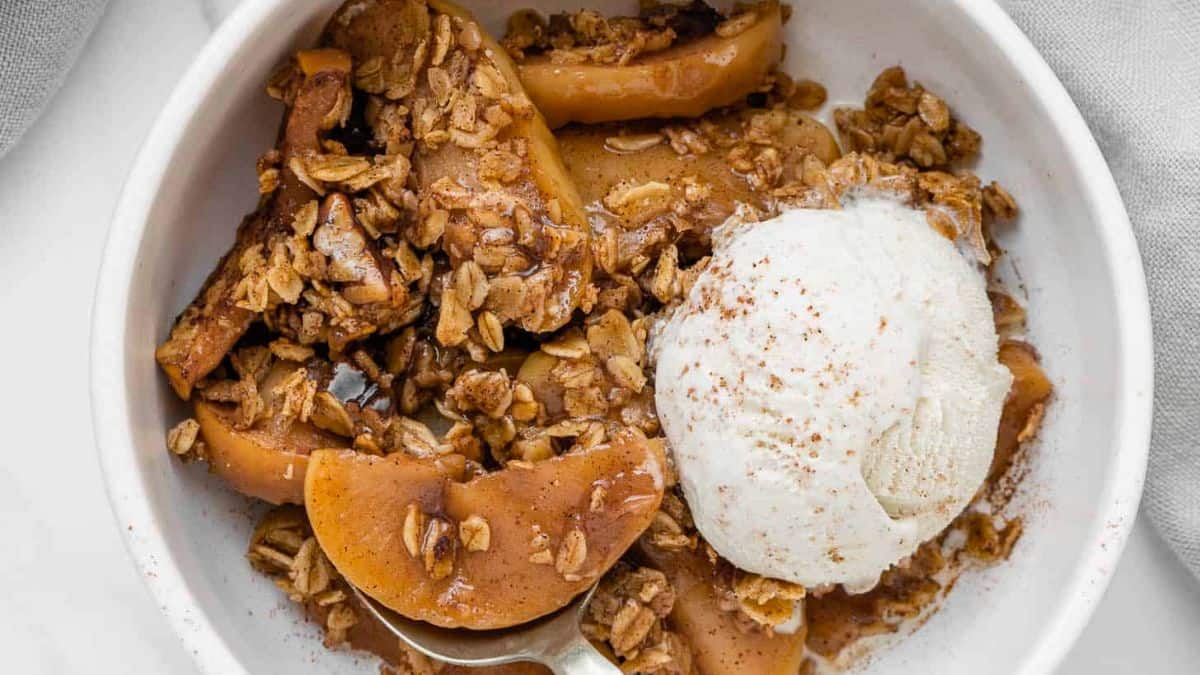 This healthy apple crisp is the perfect fall dessert. It's filled with good-for-you ingredients like fresh apples, oats, and pecans, and it's naturally sweetened with maple syrup. It's easy to make, everyone loves it, and it's ready in just over an hour!
Vegan Individual Apple Crisp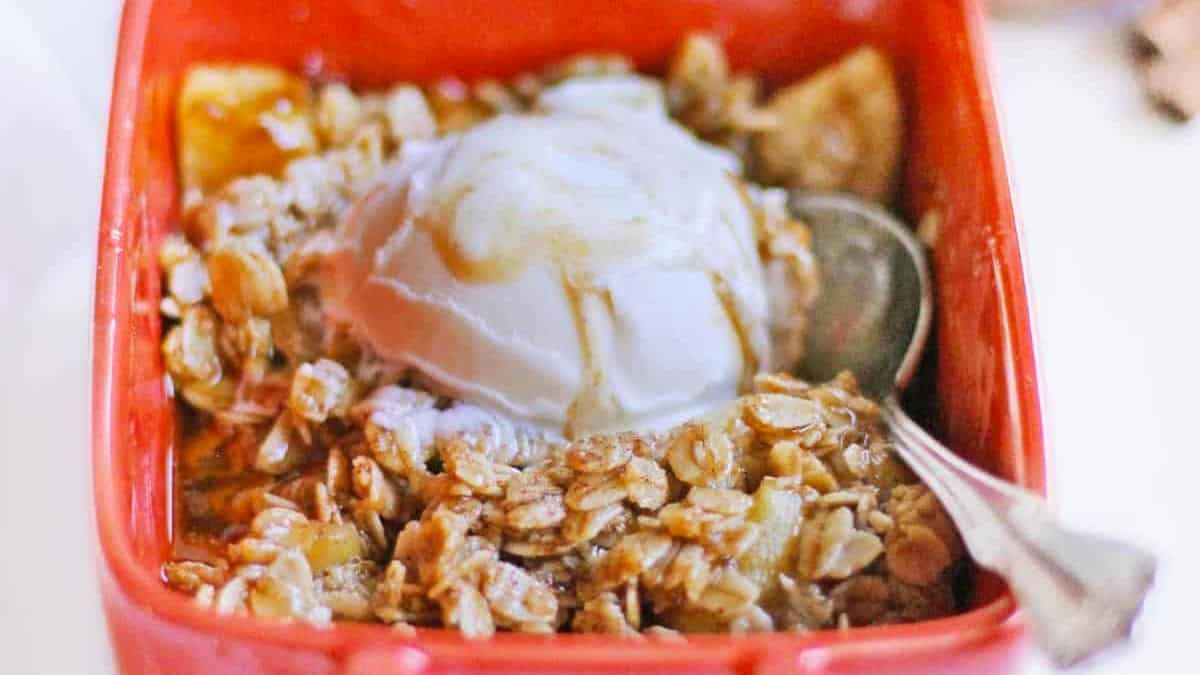 15-minute vegan individual apple crisp recipe! This single serve microwave apple crisp only takes a few minutes to make. Perfect for that fall dessert craving!
Individual Apple Crisp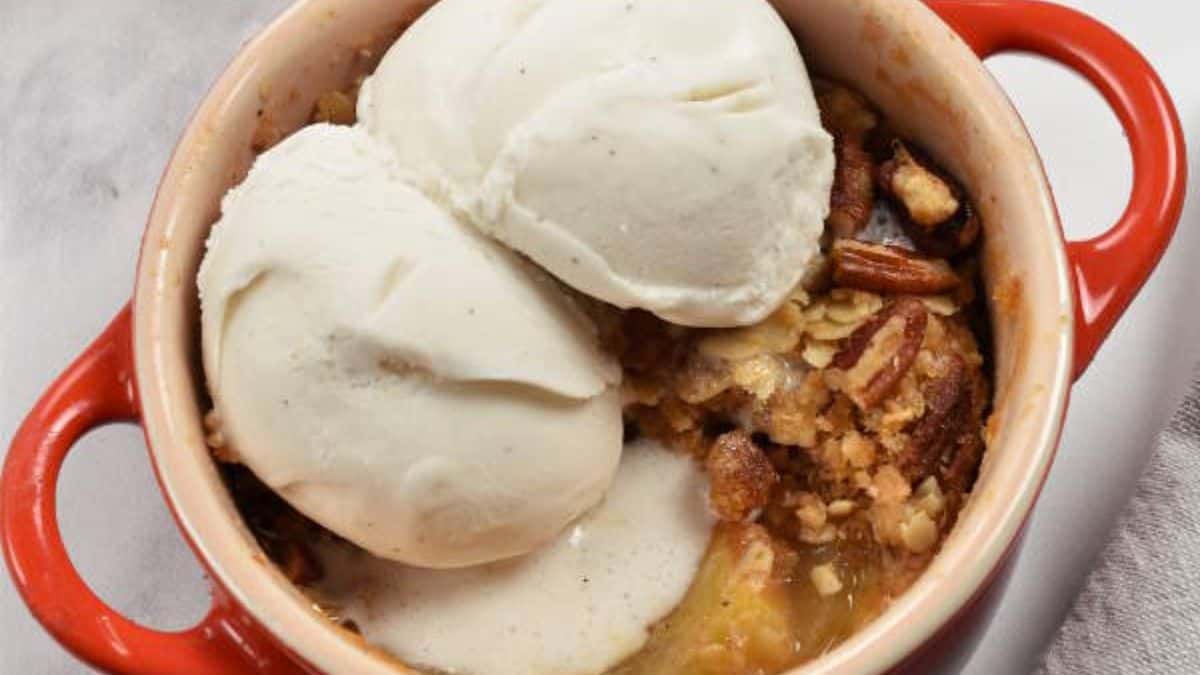 These individual apple crisps will delight your family and guests. Tender apple pieces lightly spiced with cinnamon and nutmeg are covered with a hearty crumb topping. Serve with a scoop of vanilla ice cream on top for the ultimate fall dessert.
60+ Dump-and-Bake Recipes for Stress-Free Dinners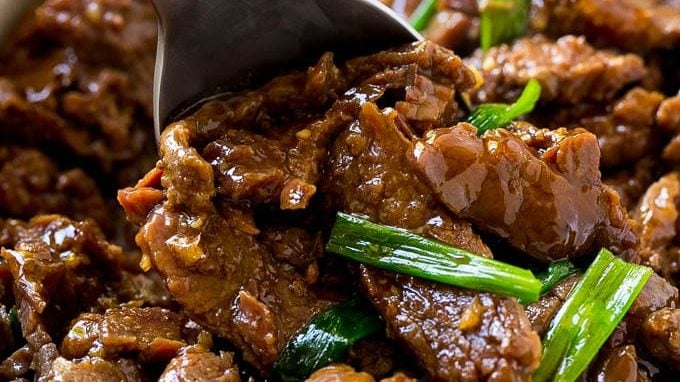 If you need fast supper ideas that require minimal prep work, we've got you covered. This collection of dump-and-bake recipes will save the day as you can enjoy stress-free cooking, even on busy weeknights. You'll want to add these recipes to your dinner rotation!
33 Casserole Recipes Your Family Will Love!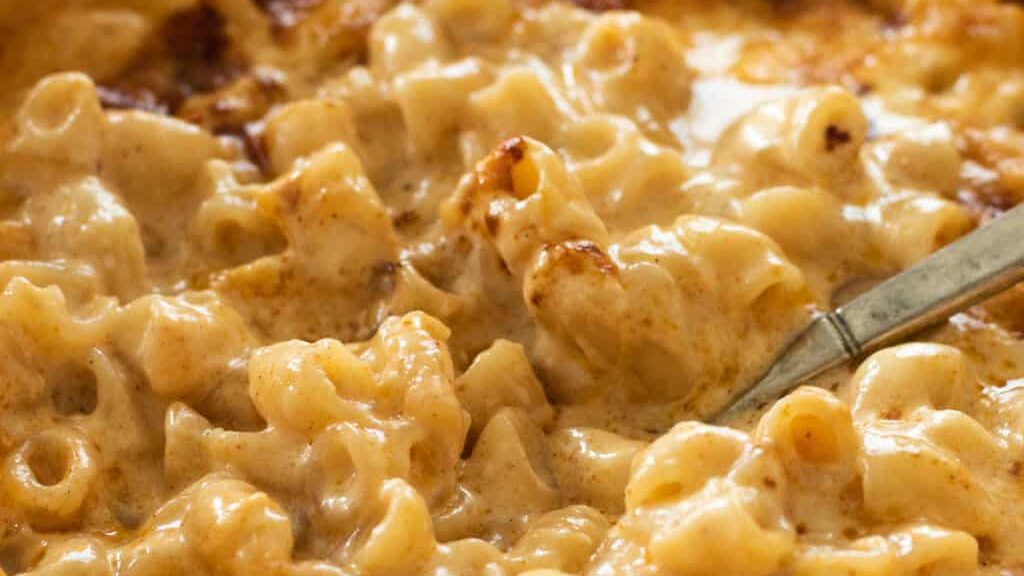 Casserole recipes are a lifesaver! They are easy to dump and bake, which makes them a suitable choice for a weeknight dinner. Now, you can get all your to-do list wrapped up while the oven does most of the work. Your delicious dinner is ready in no time!
Slow Cook, Quick Prep: 12 Easy Weeknight Crockpot Recipes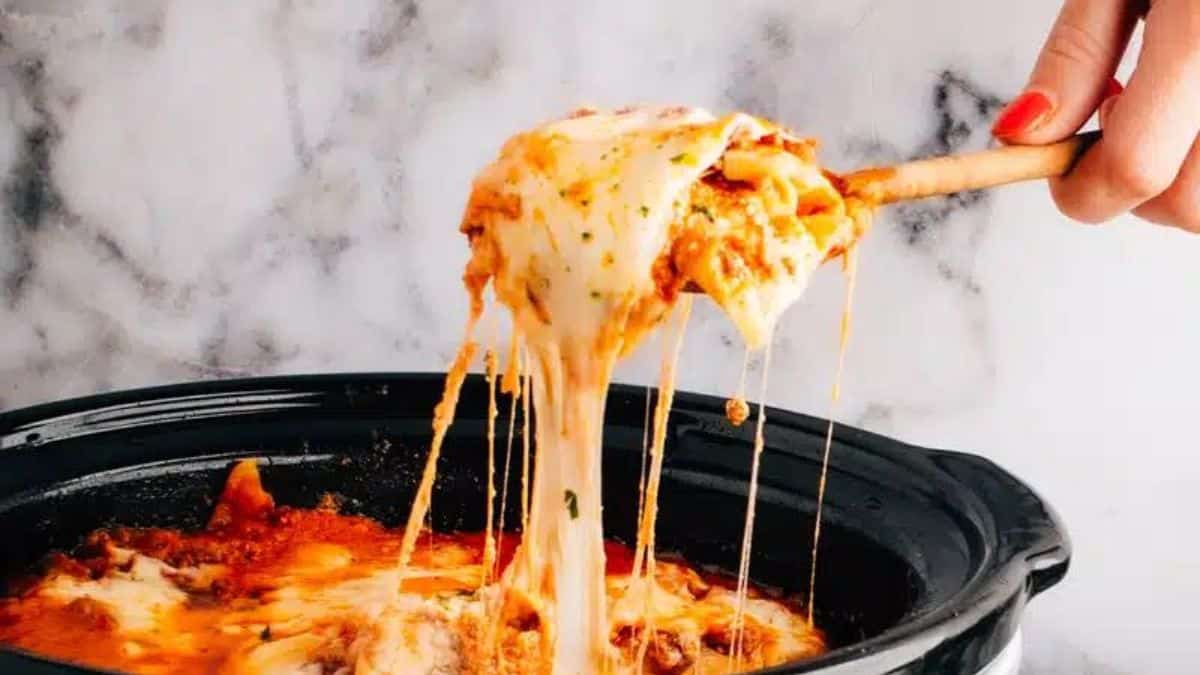 Busy weeknights call for a cooking solution that's both effortless and delicious. That's where these recipes come in. With minimal prep and the magic of a slow cooker, you can have mouthwatering meals ready to savor as soon as you walk through the door. Let's dive into these 12 easy weeknight crockpot recipes that will make your evenings a breeze!
14 Crockpot Fall Dinners for Effortless Cooking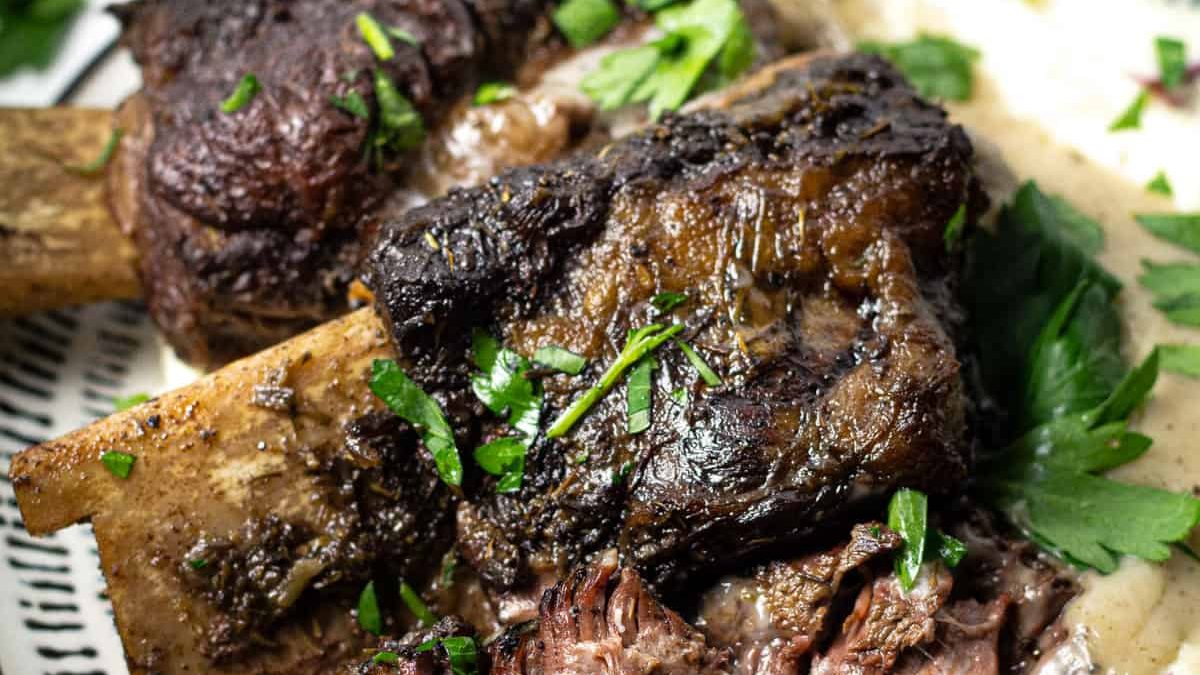 This fall, the slow cooker or crockpot will be your best friend in the kitchen. These fall dinner recipes are the perfect example of how easy it can be to make dishes that will impress the entire family with minimal effort. Get ready to enjoy a delicious dinner and cozy up on those extra chilly nights!
12 Cozy Fall Casseroles Loaded With Protein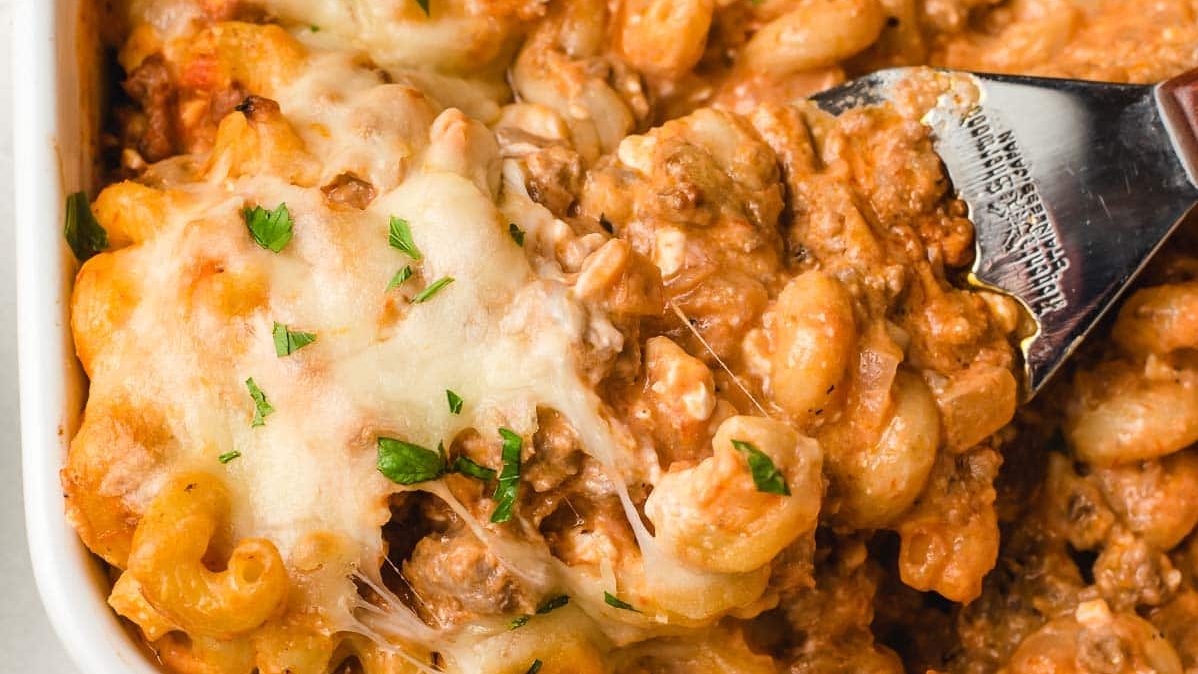 As the leaves turn and the air gets crisper, there's nothing quite like a hearty casserole to warm your soul. Here we've gathered 12 fall-appropriate casseroles that not only bring comfort but also pack a protein punch. From savory classics to inventive twists, these dishes are perfect for cozy autumn evenings. Let's dive into these protein-packed creations that'll keep you satisfied all season long!