Are you running out of ideas on recipes for dinner on a weeknight? Don't fret! These tasty and easy pork dinner recipes will surely feed a crowd, and delight your taste buds. Explore the different ways you can cook up a meal with pork!
Herb Marinated Pork Chops with Apple Chutney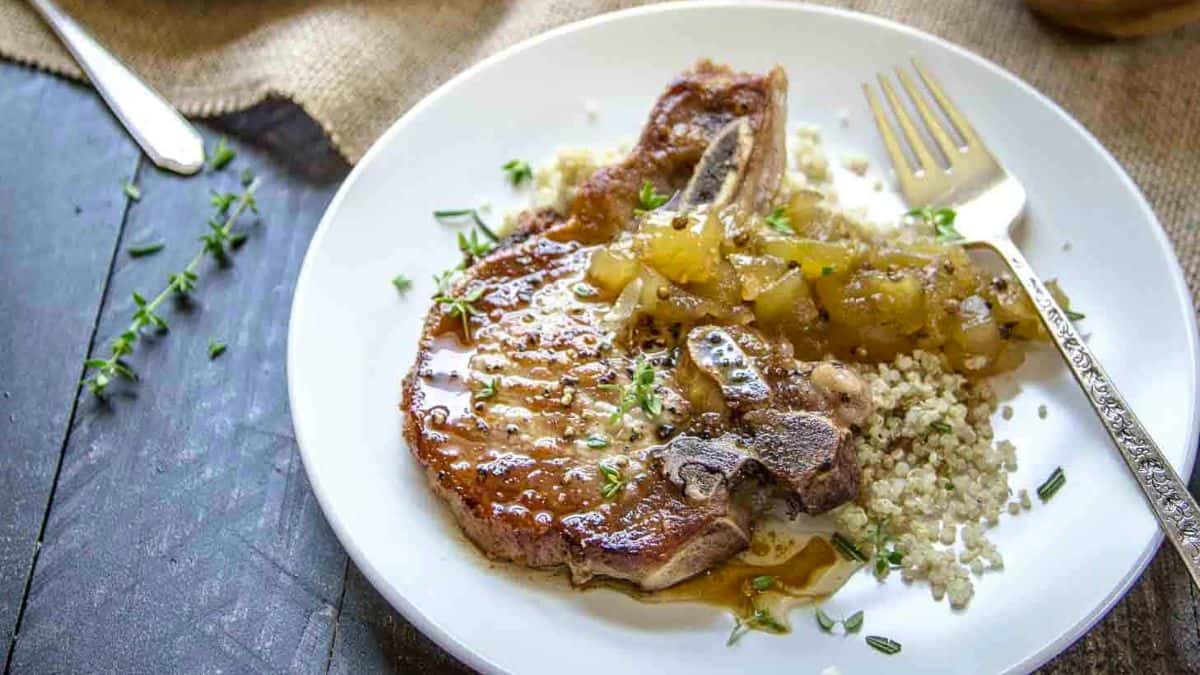 These savory herb marinated pork chops are the perfect recipe for transitioning to fall. A quick marinade infuses them with flavor and apple chutney adds a sweet-tart finish.
Instant Pot Pulled Pork Burger Recipe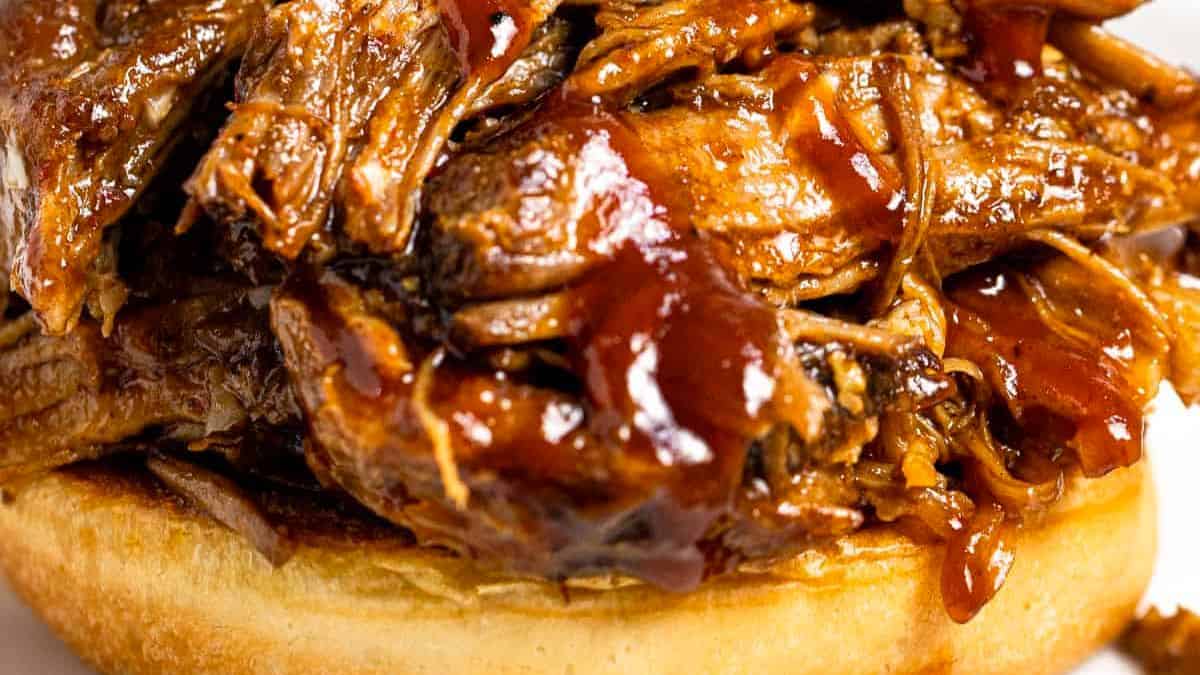 The best thing about this BBQ pulled pork burger recipe is that it utilizes a pressure cooker, so the pork shoulder is fall-apart tender in just over an hour with very minimal prep! You get a hearty meal that everyone will love and you've got 45 minutes to get the important things done while dinner cooks!
French Onion Pork Chops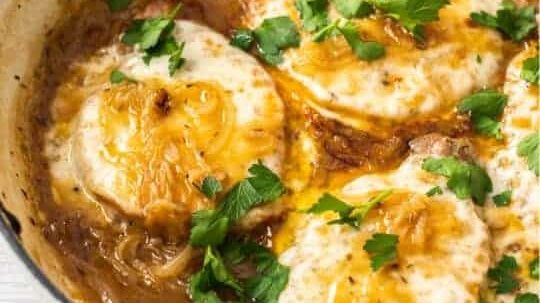 Create juicy and tender boneless pork chops in the air fryer, while whipping up a quick and flavorful pan sauce on the stove.
Get the recipe from Sustainable Cooks
Sweet and Spicy Asian Pork Meatballs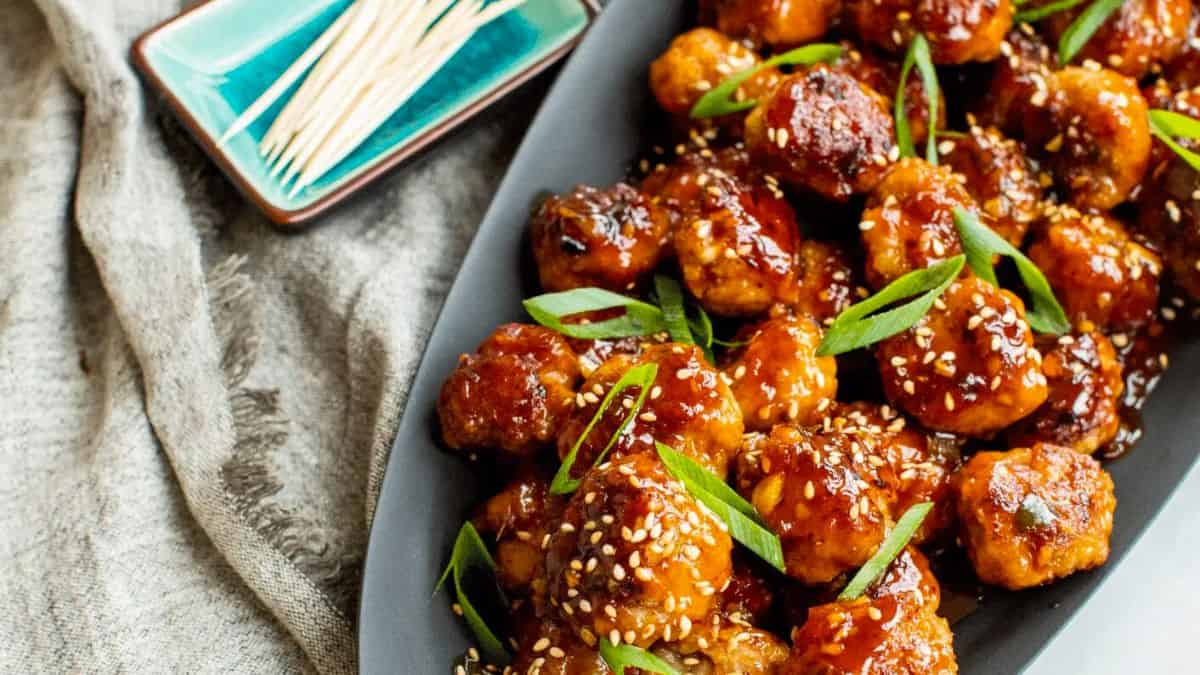 These Asian pork meatballs are simply delicious! Topped with a sticky, sweet and spicy sauce, you really can't go wrong with this recipe.
Meatballs without Breadcrumbs and Eggs
These meatballs without breadcrumbs and eggs are the best I've ever had! Easy to make and all done in under 1 hour. With 3 cooking methods: stove top, air fryer & oven. The end result? A juicy, flavor packed, tender meatball.
Brined Pork Chops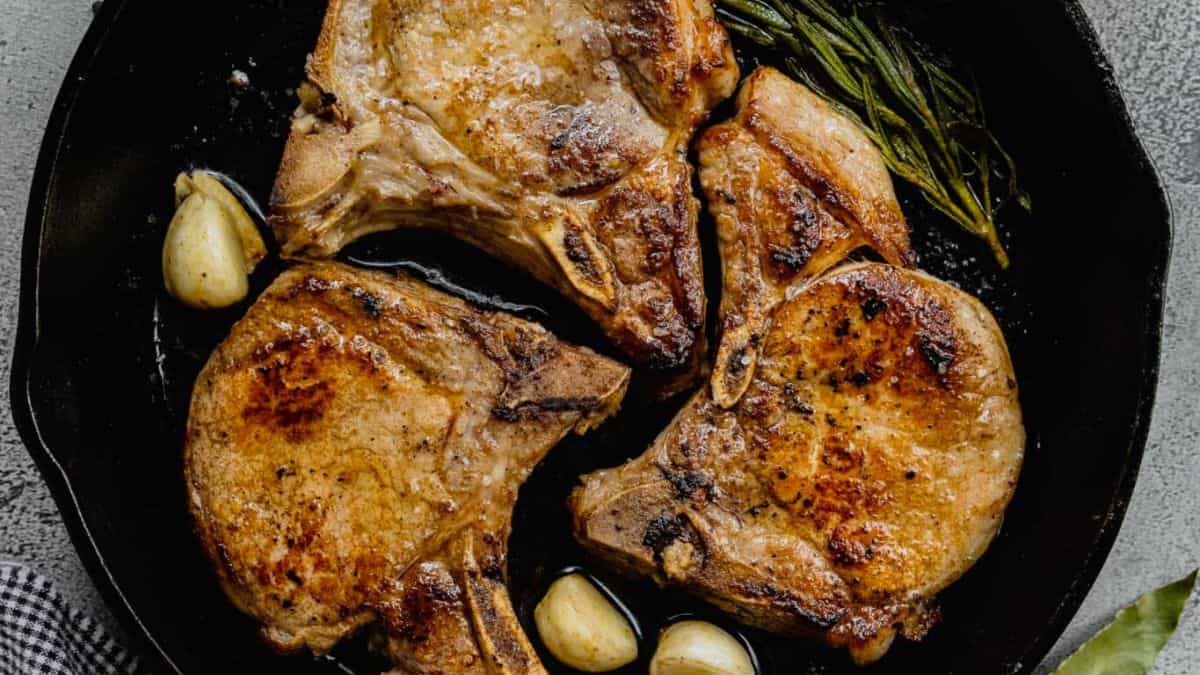 These brined pork chops are the best way to enjoy chops! Juicy, tender, and so full of flavor this is the ultimate recipe for pork chops that's easy as can be to master! Enjoy the flavors of brown sugar, rosemary, and garlic in each delicious bite.
Air Fryer Bone-In Pork Chops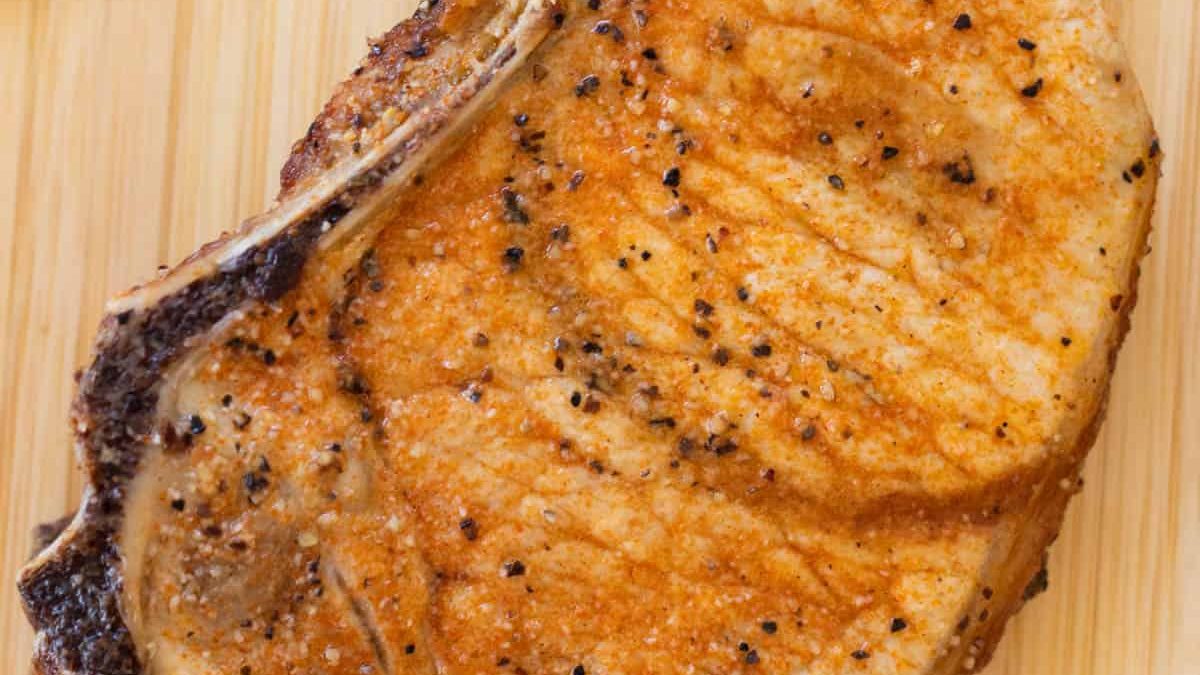 Looking for a quick and easy weeknight meal that's packed with flavor? Look no further than these juicy, tender Air Fryer Bone In Pork Chops! Best of all, this recipe requires just a handful of ingredients and is done in 25 minutes or less.
Pork Chops with Red Wine & Mushrooms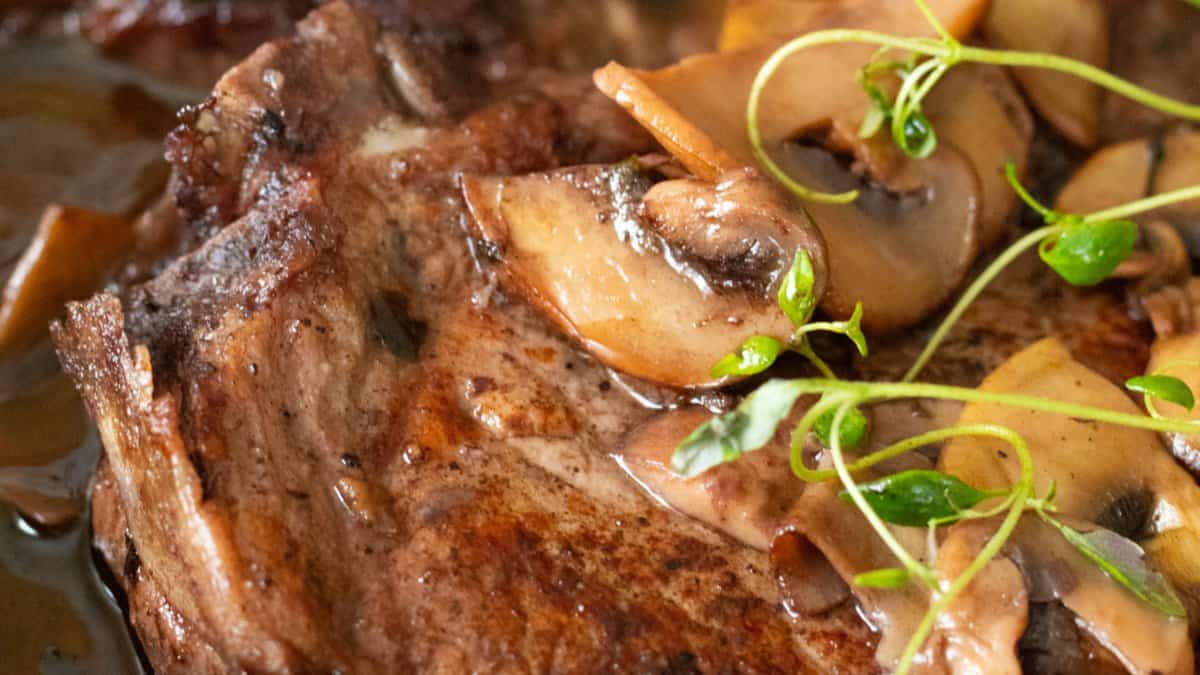 Make these super juicy Cast Iron Pork Chops in just 25 minutes - for a delicious, flavor packed dinner. With garlic, mushrooms & thyme, these chops are seared, then simmered in red wine for the juiciest chops you've ever had.
Pork Dumplings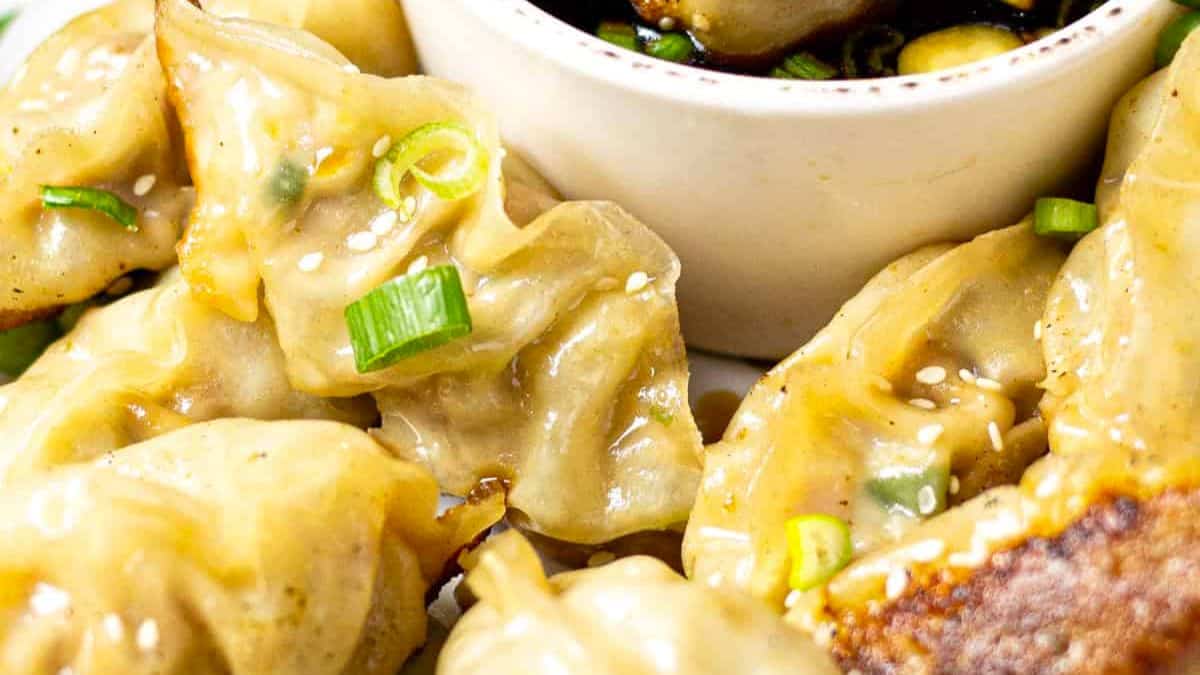 Just over 30 minutes from start to finish these pork dumplings are simple, satisfying and loaded with flavor! They're crispy yet tender making them the perfect main course or party appetizer!
Garlic Sriracha Pork with Vegetables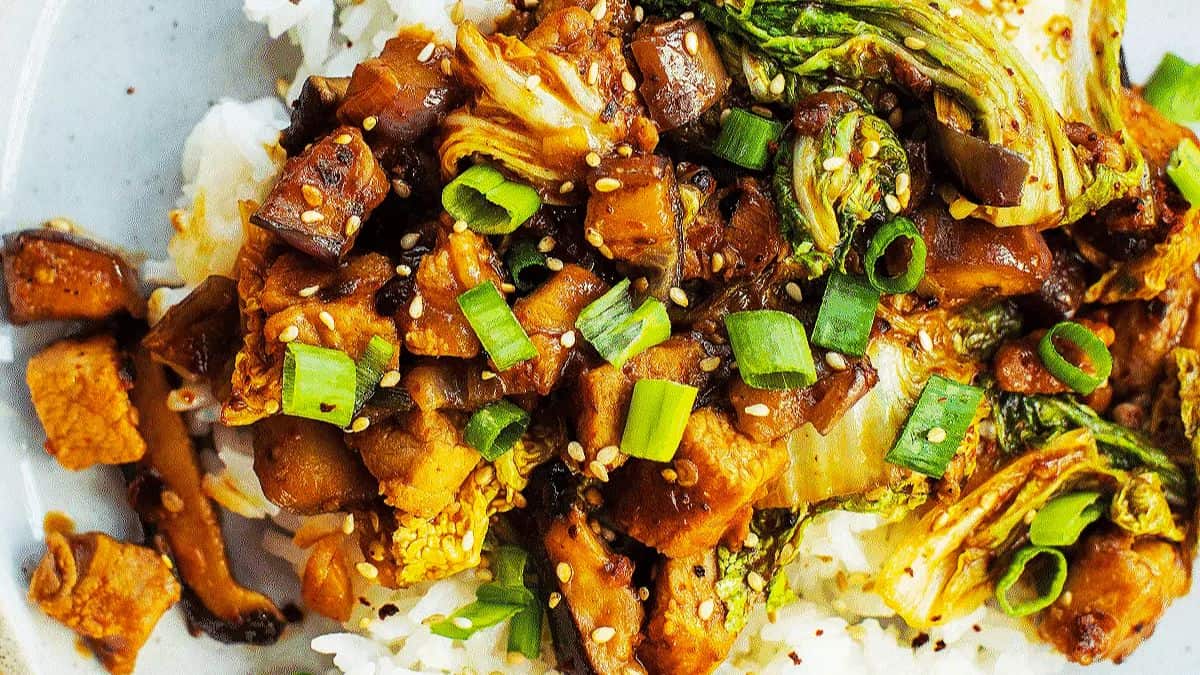 This garlic sriracha pork is saucy, spicy, and just a bit sweet and the garlic sriracha pork can be served with a variety of different vegetables! We served our saucy, delicious sriracha pork with shiitake mushrooms, Napa cabbage, and small-diced Chinese eggplant, but really, almost any vegetable will work here!
Pork Chops with Sautéed Pears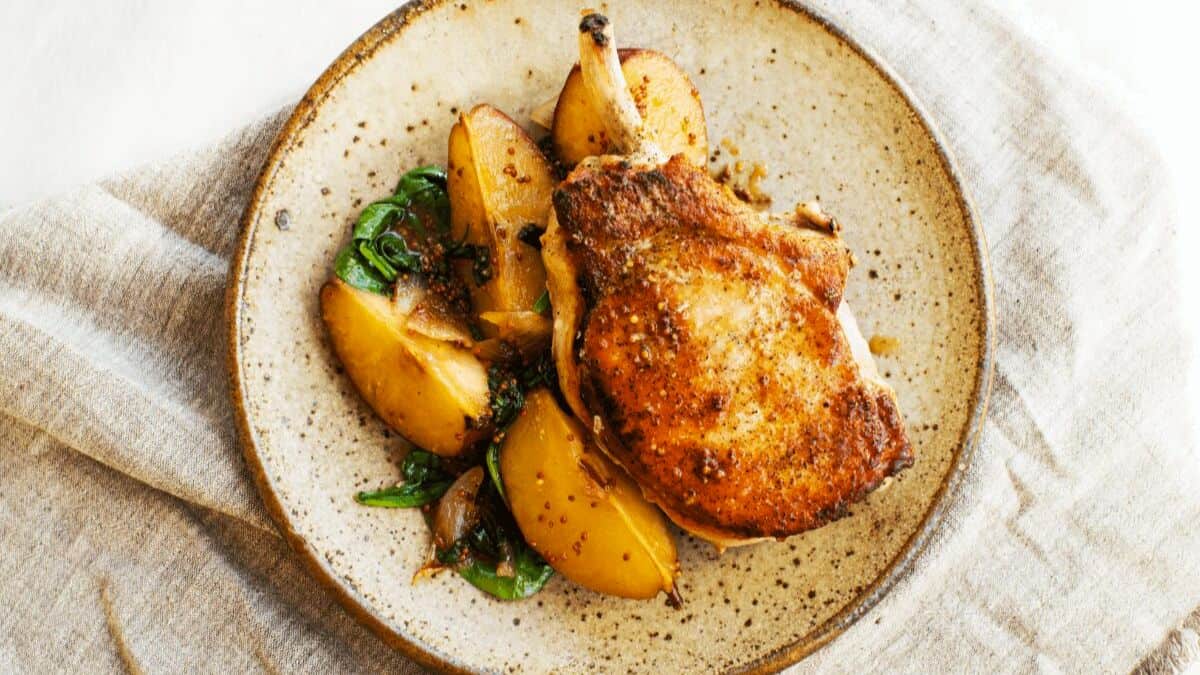 This recipe for pork chops with sautéed pears has become a fan favorite because it's easy and delicious! This pork and pears recipe will become an instant staple in your house!
Crispy Slow Cooker Pork Carnitas Recipe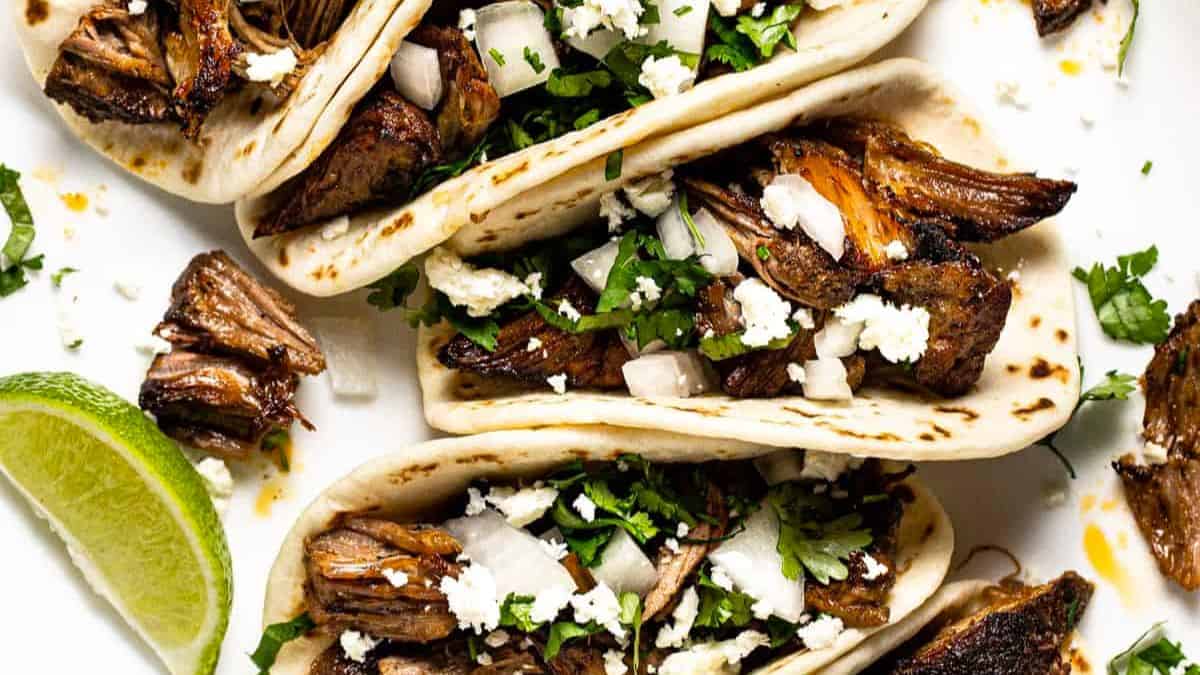 These slow cooker pork carnitas require just 10 minutes of prep time and an afternoon in the crockpot to create a delicious home-cooked meal that your family will love! Tender shredded pork with crispy burnt ends stuffed inside soft flour tortillas and topped with diced onion and cilantro - this meal will quickly become a family favorite!
Curry Pork Ramen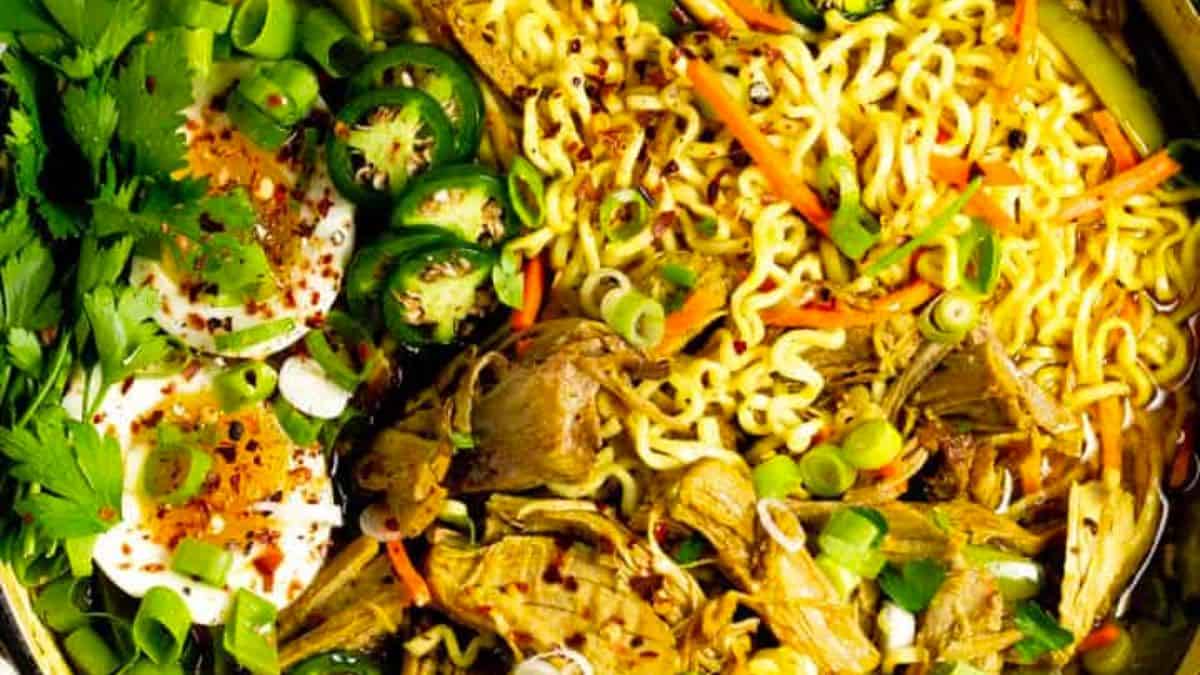 This curry pork ramen is loaded with tender, juicy, fall off the bone, curry spiced pork, fresh crisp veggies and plenty of curly ramen noodles. It's the coziest dinner you've ever made and takes just 5 minutes to prep!
Slow Cooker Pork Gyros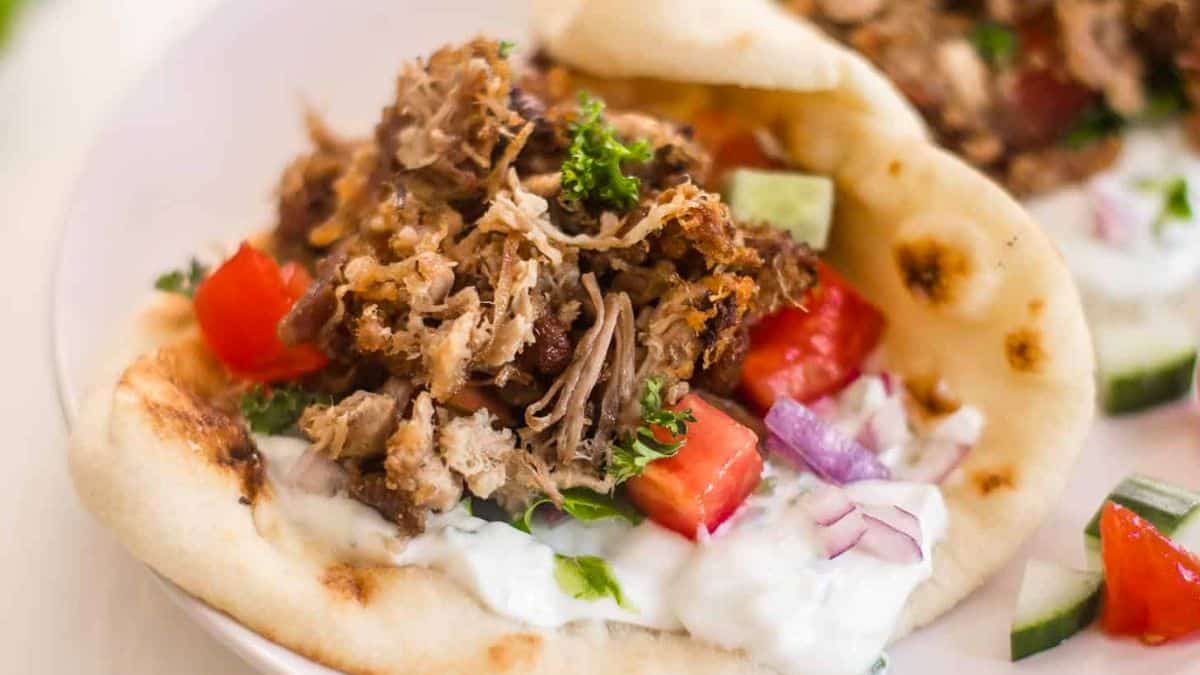 Crispy shredded pork made in the slow cooker with fresh vegetables and creamy yogurt tzatziki sauce turns take-out favorite pork gyros into a totally achievable home cooked meal.
Pork with Mushrooms and Peas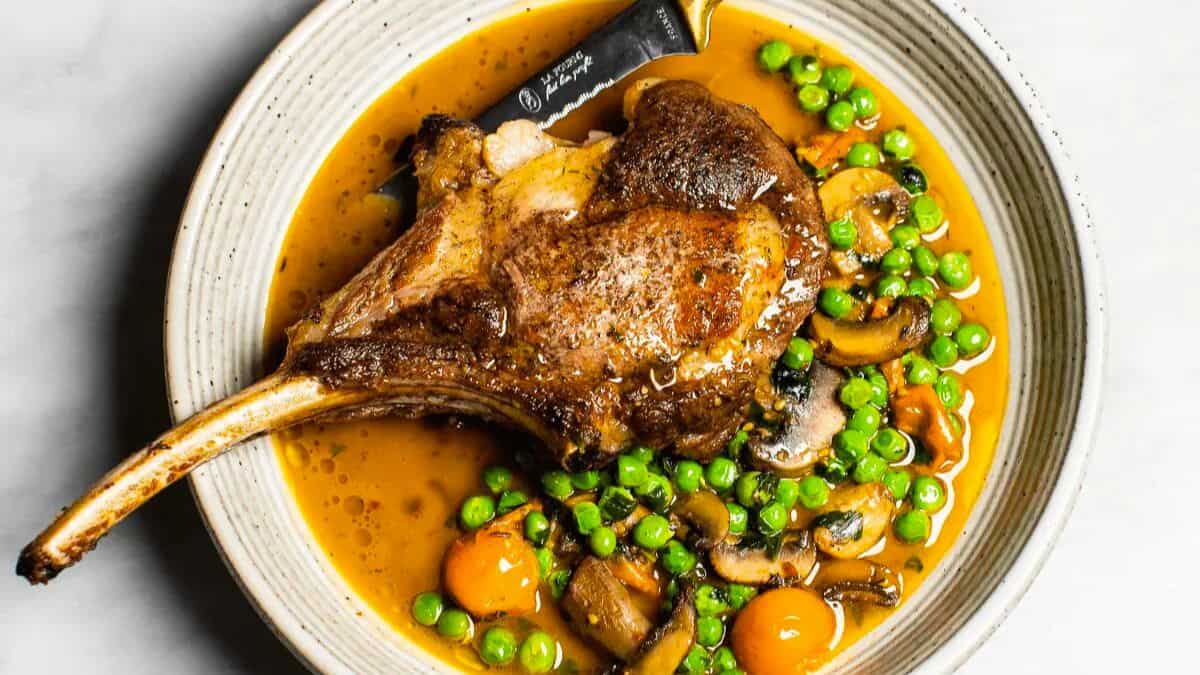 I love a simple, one pot dinner and this pork with mushrooms and peas is everything and more. A thick bone-in pork chop is paired with a delicious white wine mushroom broth and finished with peas and parsley.
60+ Dump-and-Bake Recipes for Stress-Free Dinners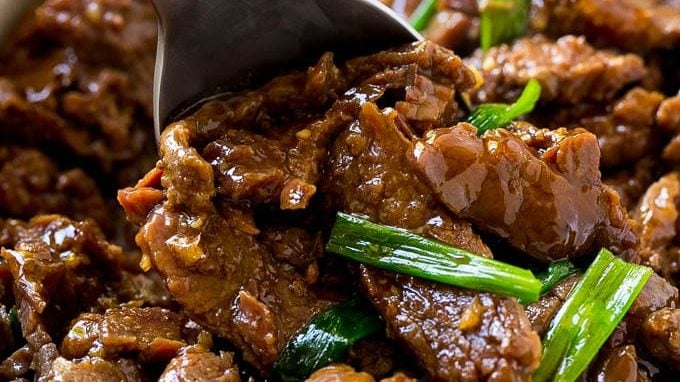 If you need fast supper ideas that require minimal prep work, we've got you covered. This collection of dump-and-bake recipes will save the day as you can enjoy stress-free cooking, even on busy weeknights. You'll want to add these recipes to your dinner rotation!
33 Casserole Recipes Your Family Will Love!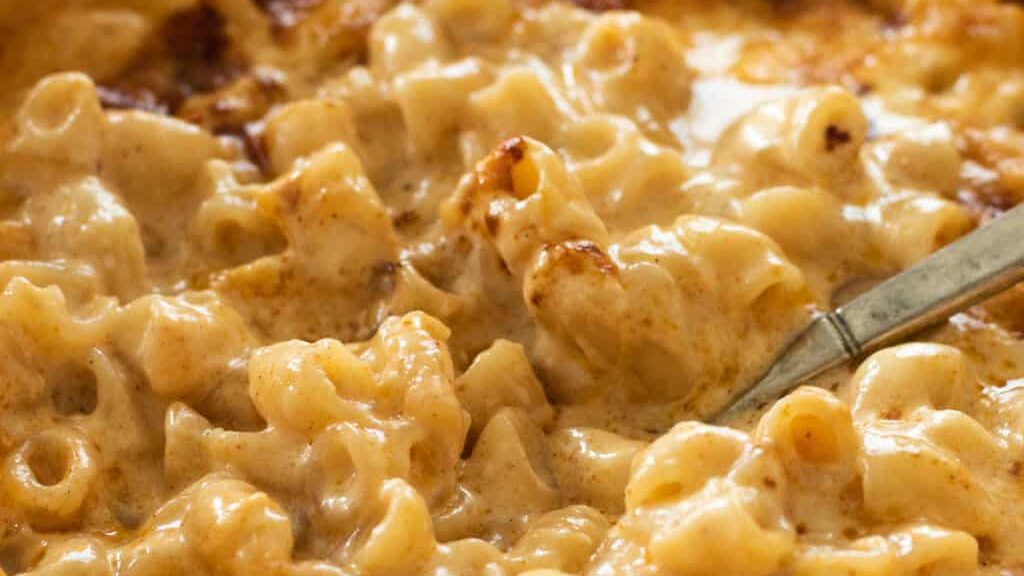 Casserole recipes are a lifesaver! They are easy to dump and bake, which makes them a suitable choice for a weeknight dinner. Now, you can get all your to-do list wrapped up while the oven does most of the work. Your delicious dinner is ready in no time!
Slow Cook, Quick Prep: 12 Easy Weeknight Crockpot Recipes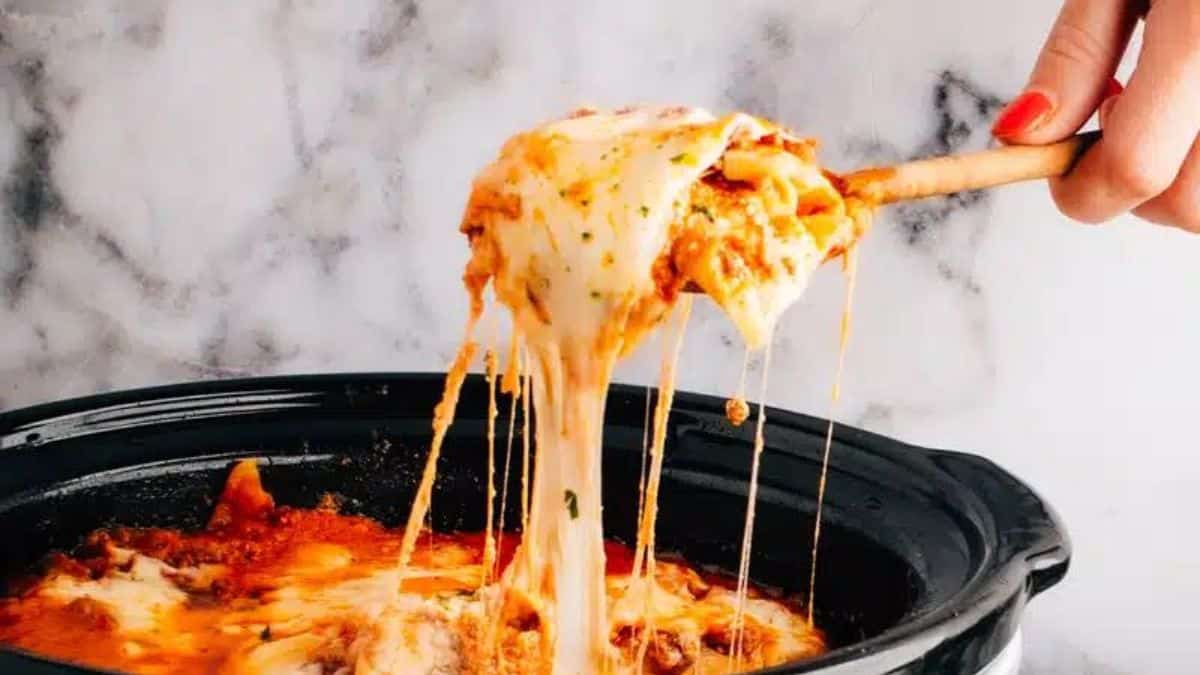 Busy weeknights call for a cooking solution that's both effortless and delicious. That's where these recipes come in. With minimal prep and the magic of a slow cooker, you can have mouthwatering meals ready to savor as soon as you walk through the door. Let's dive into these 12 easy weeknight crockpot recipes that will make your evenings a breeze!
14 Crockpot Fall Dinners for Effortless Cooking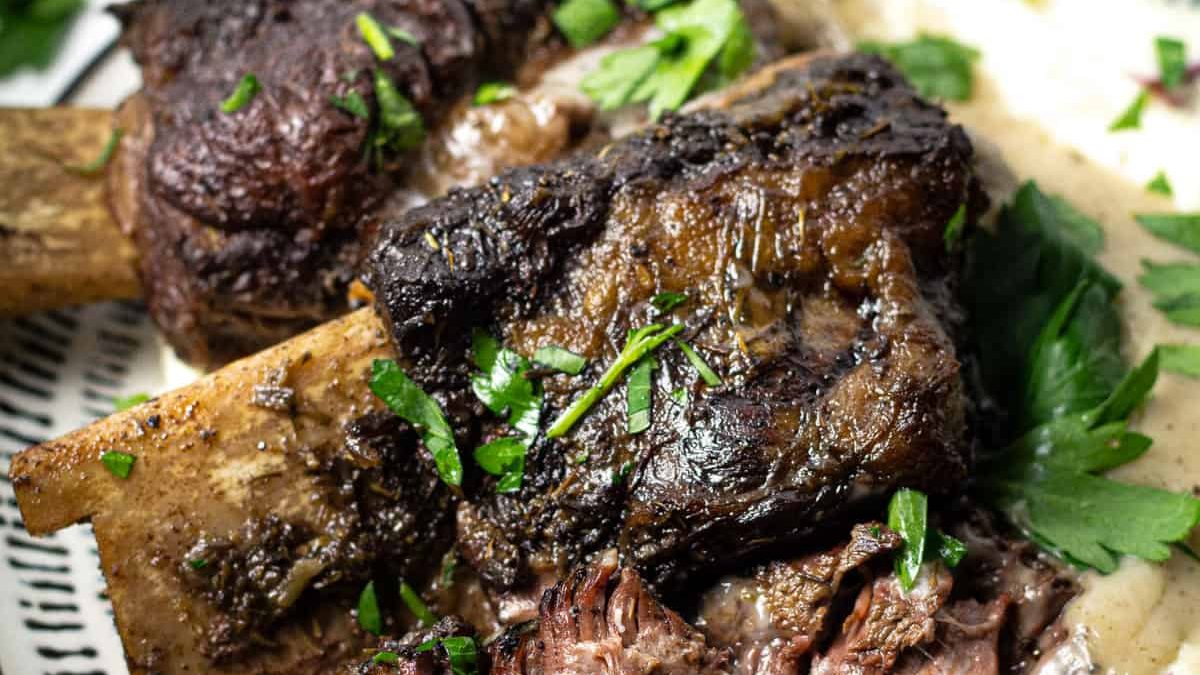 This fall, the slow cooker or crockpot will be your best friend in the kitchen. These fall dinner recipes are the perfect example of how easy it can be to make dishes that will impress the entire family with minimal effort. Get ready to enjoy a delicious dinner and cozy up on those extra chilly nights!
12 Cozy Fall Casseroles Loaded With Protein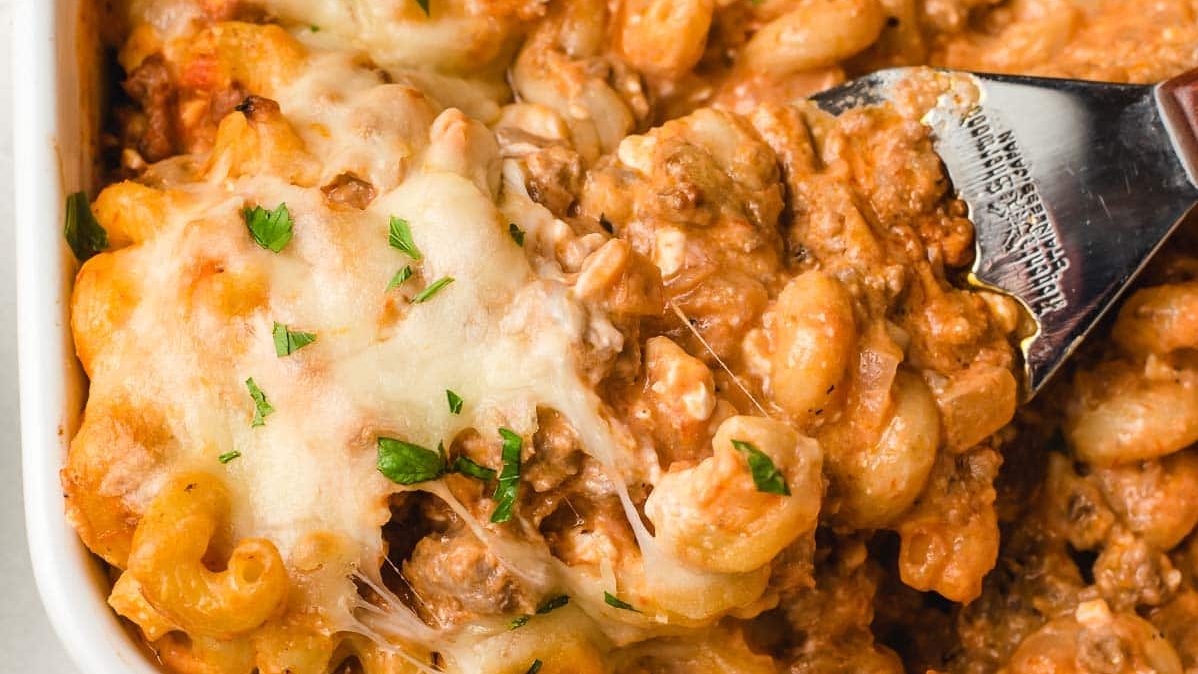 As the leaves turn and the air gets crisper, there's nothing quite like a hearty casserole to warm your soul. Here we've gathered 12 fall-appropriate casseroles that not only bring comfort but also pack a protein punch. From savory classics to inventive twists, these dishes are perfect for cozy autumn evenings. Let's dive into these protein-packed creations that'll keep you satisfied all season long!