Did you know that you have endless possibilities when cooking with ground beef? There's more to ground beef than hamburgers! Check out this collection of ground beef recipes you can make any night of the week!
Easy Shepherd's Pie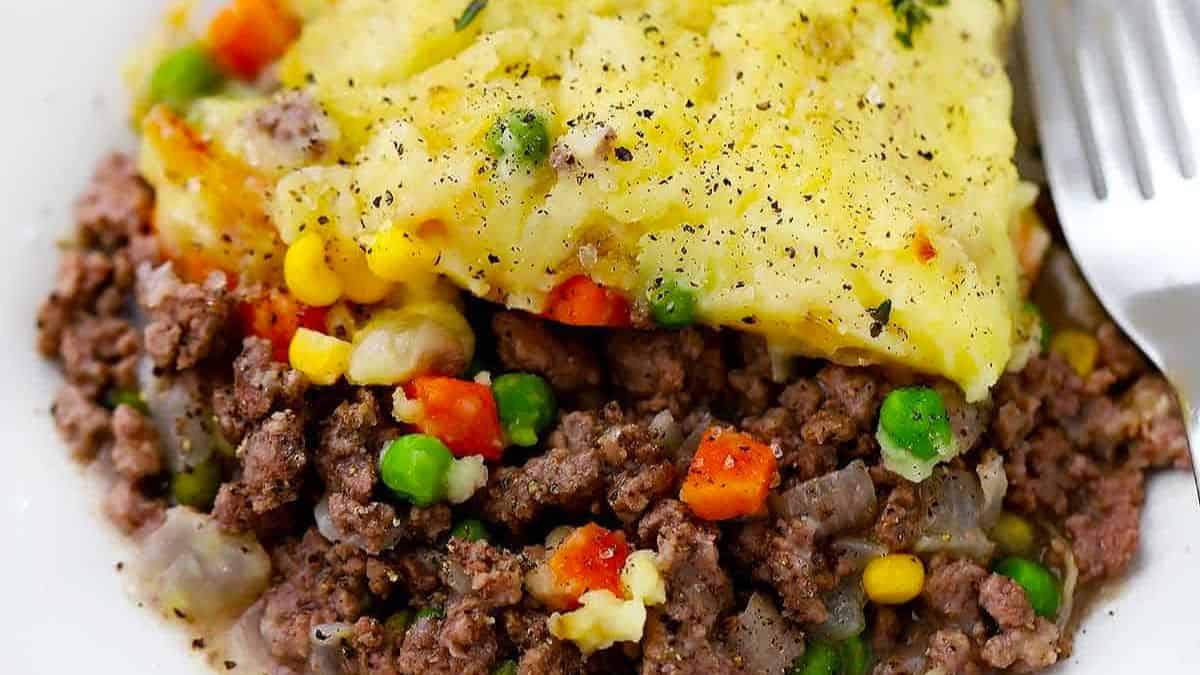 This Easy Shepherd's Pie, also known as Cottage Pie, is the ULTIMATE simple comfort food, with only 6 main ingredients! It's super cheap to make, freezable, gluten free, and it's great for beginner cooks. This version is made with ground beef and has no gravy, but if you're feeling fancy, you can easily use lamb and/or make a gravy base for it.
Philly Cheesesteak Pasta Casserole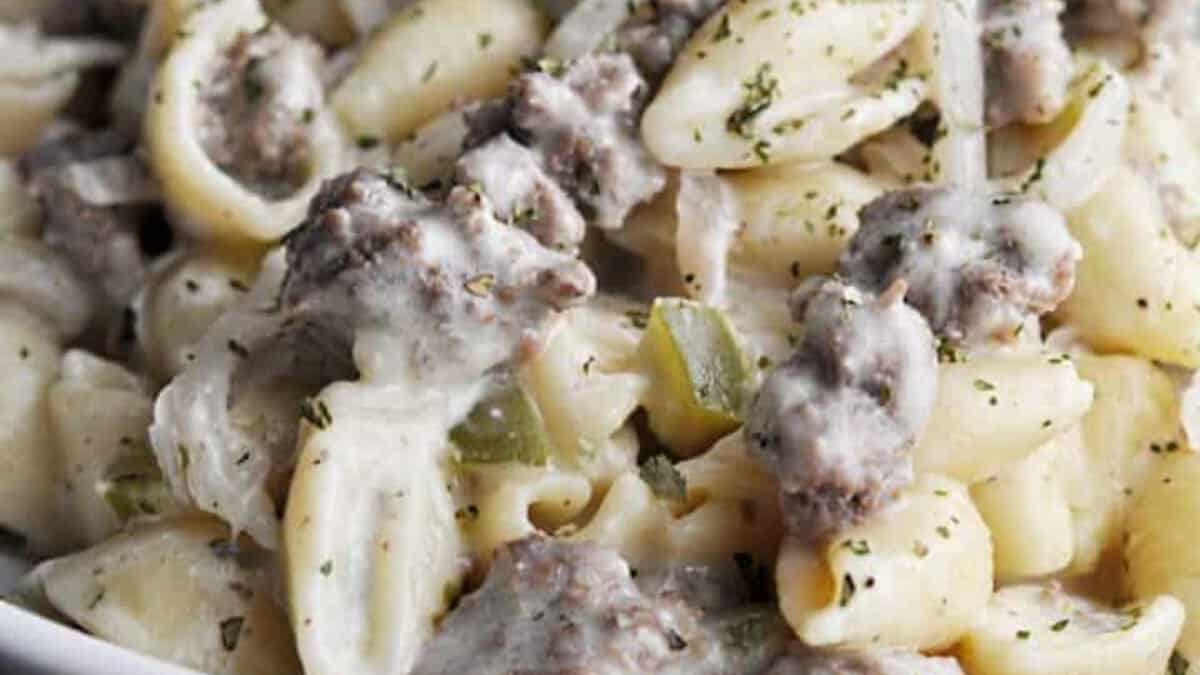 This Philly Cheesesteak Casserole with ground beef includes all you love about a great cheese steak sandwich - lots of beef, cheese, bell peppers, and onions - all in a creamy, hearty casserole! Get the recipe: Philly Cheesesteak Pasta Casserole.
One Pot Burrito Bowl Recipe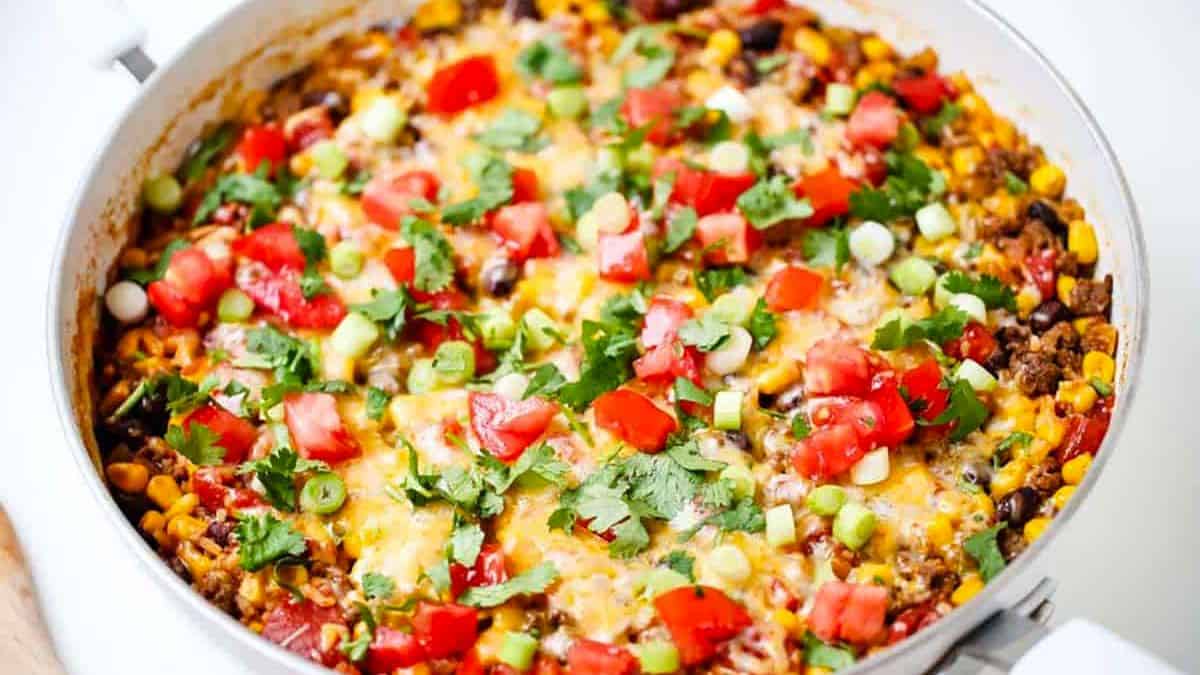 Easy and delicious Mexican burrito bowls made in just one pot in 30 minutes…making cleanup a breeze. Perfect for busy weeknights!
Cheesy Baked Spaghetti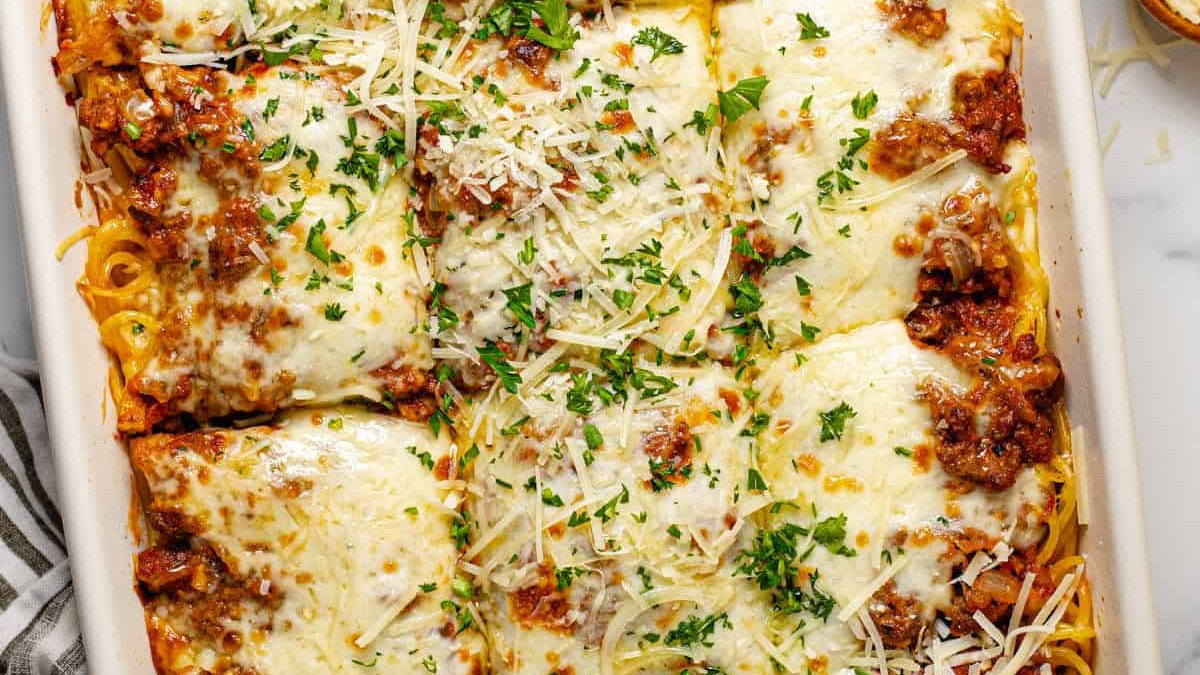 If your family loves spaghetti but they're sick of the same old pasta and sauce, they are going to LOVE this cheesy easy-baked spaghetti recipe! It's a cross between spaghetti and meatballs and cheesy lasagna so you've got a hearty layer of cheesy noodles topped with a tasty meat sauce and plenty of ooey gooey cheese.
Get the recipe: Cheesy Baked Spaghetti
Sloppy Joe Tater Tot Casserole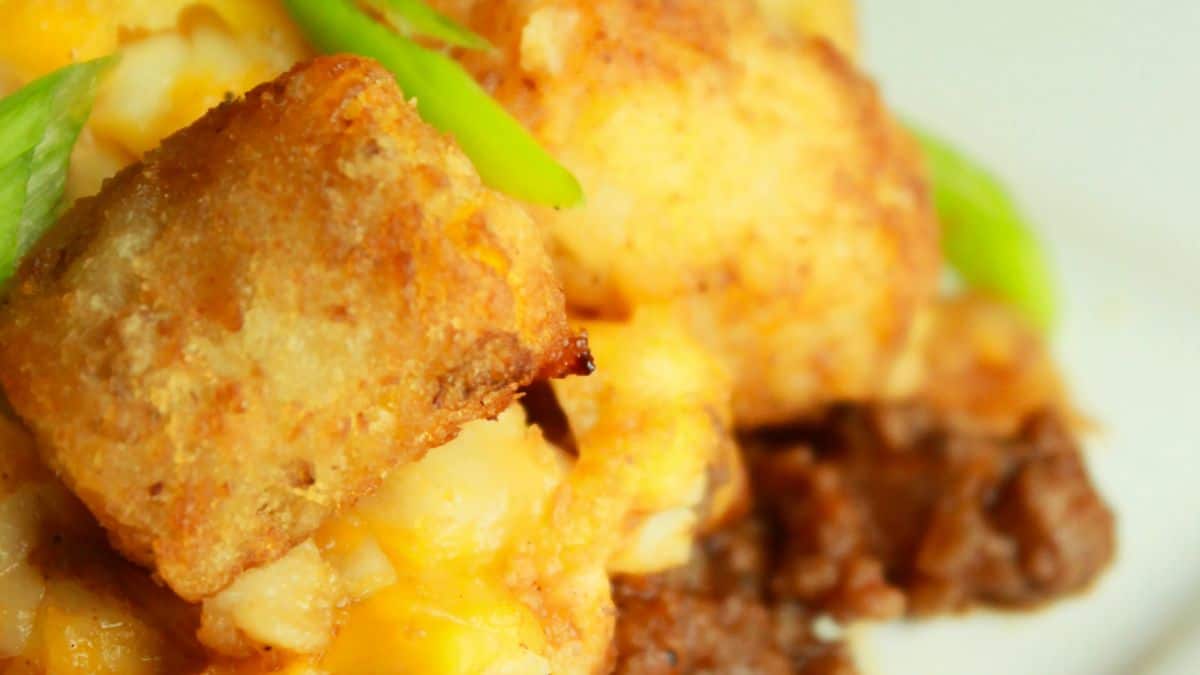 All of the best elements of sloppy joes and tater tot casserole in one amazing dish.
Lazy Lasagna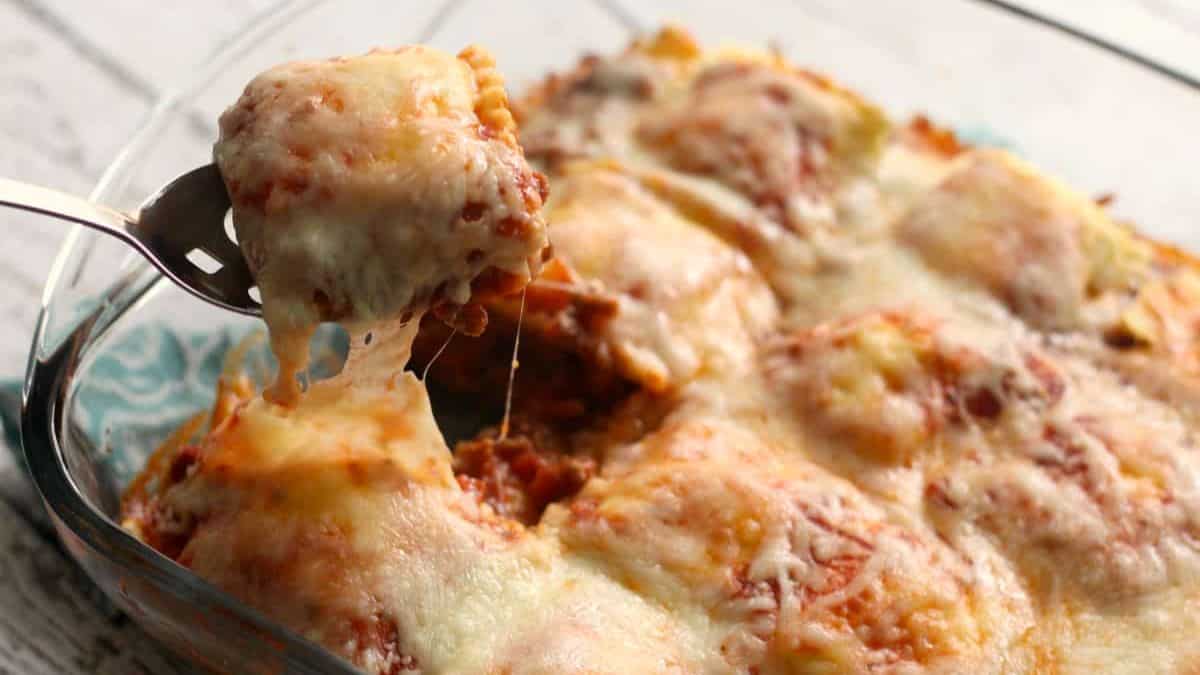 This Lazy Lasagna recipe is so easy and a delicious and cheap meal. It will soon be not only one of your favorites, but one of your families as well!
Instant Pot Ground Beef Stroganoff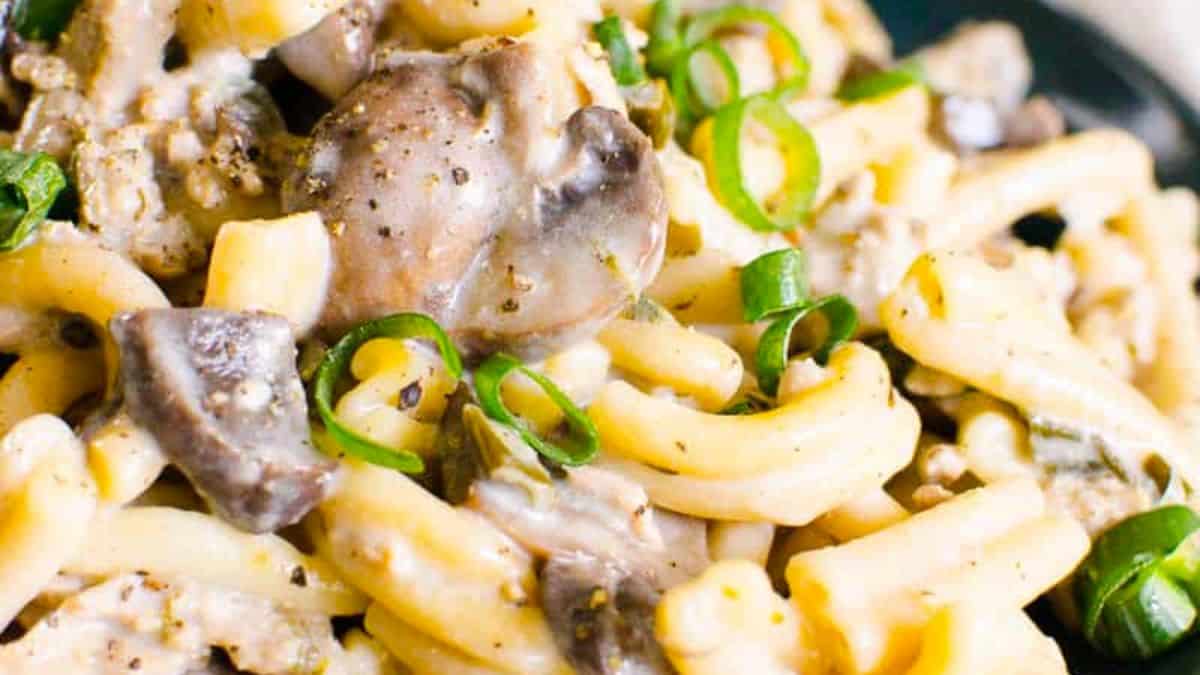 This is the easiest Instant Pot Ground Beef Stroganoff recipe because it is so fast and effortless without skimping on any of the comforts this delicious signature dish is known for. It's a 30-minute pressure cooker family meal that has all of the classic flavors and creamy textures of the traditional recipe. This healthier version is the BEST!
Beefy Pasta Bake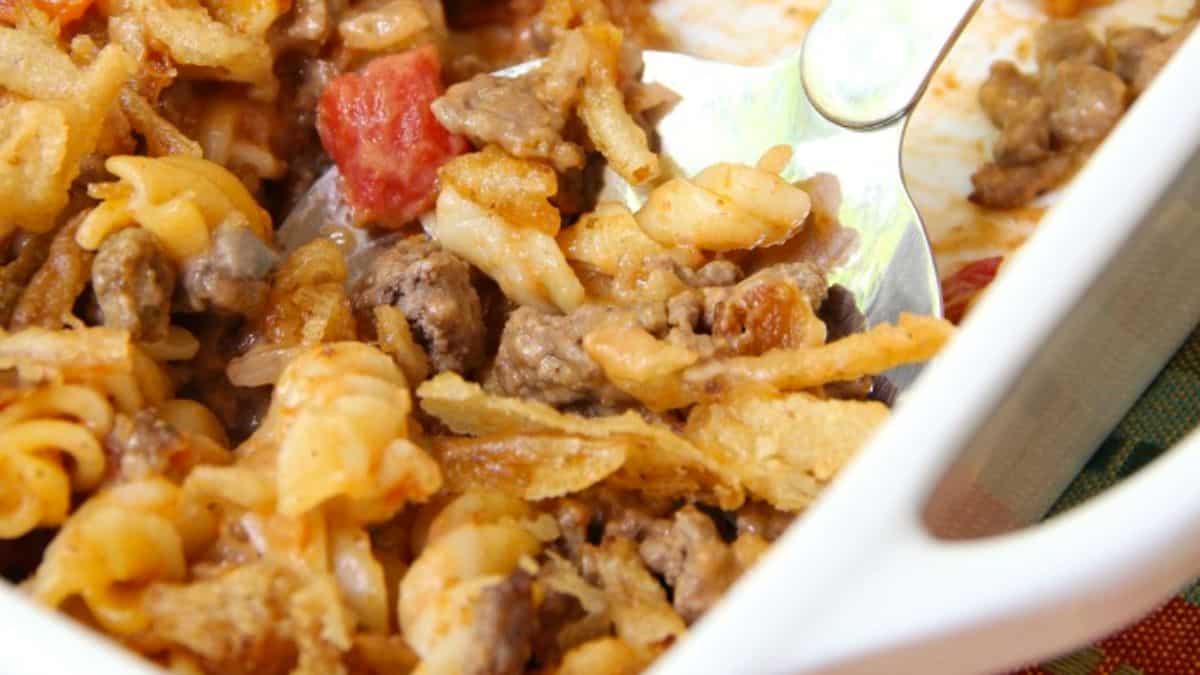 Beefy Pasta Bake – Cheesy beef and noodles topped with crunchy french fried onions!
Gluten Free Taco Pasta Bake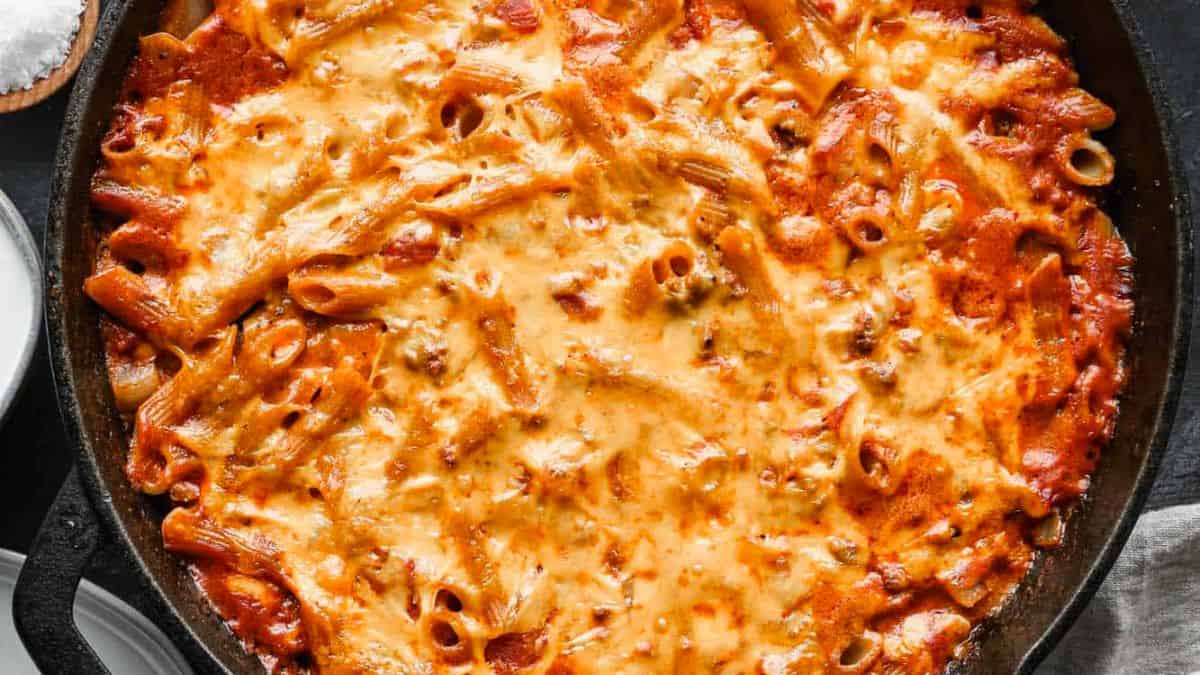 This easy recipe for gluten free pasta taco bake is the perfect casserole for dinner! It's simple to make with ground beef, cheese and homemade taco seasoning. I made this cheesy dish in a skillet, but you could also use a baking dish.
Company Casserole (Ground Beef Pasta Casserole)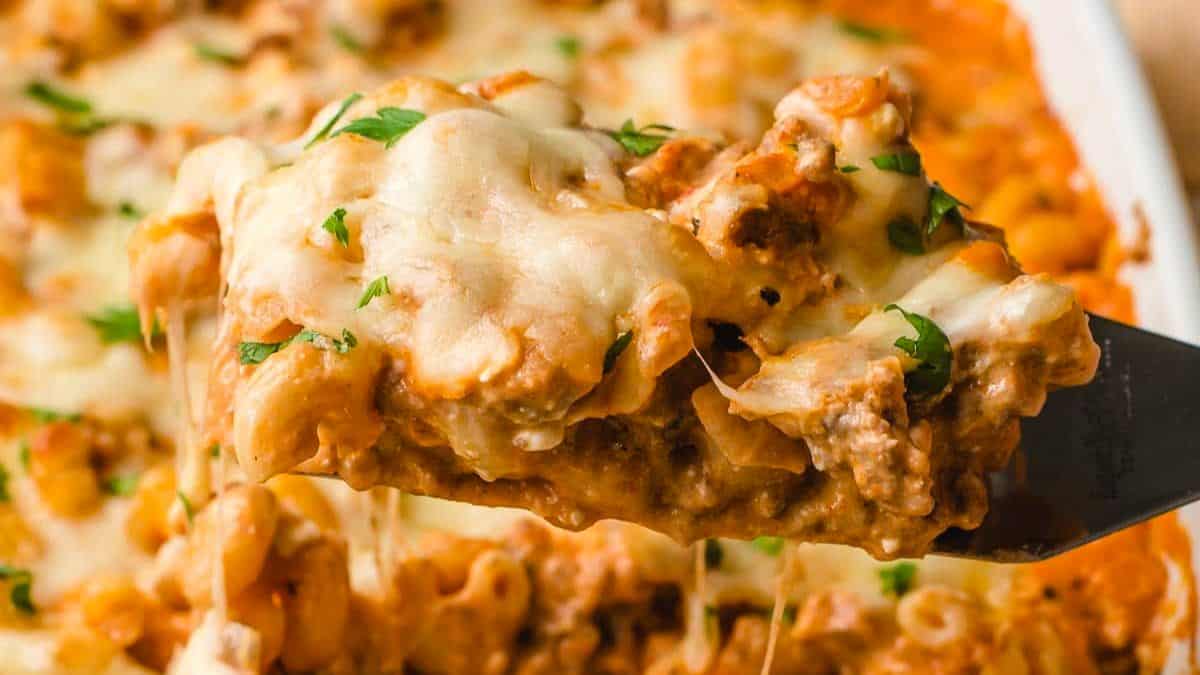 Company Casserole is a ground beef and pasta casserole in a super creamy, cheesy tomato sauce. This baked casserole earns its name! Make ahead friendly and a favorite of both adults and kids, this is the perfect dish for busy weeknights or dinner parties.
Instant Pot Chili Mac Recipe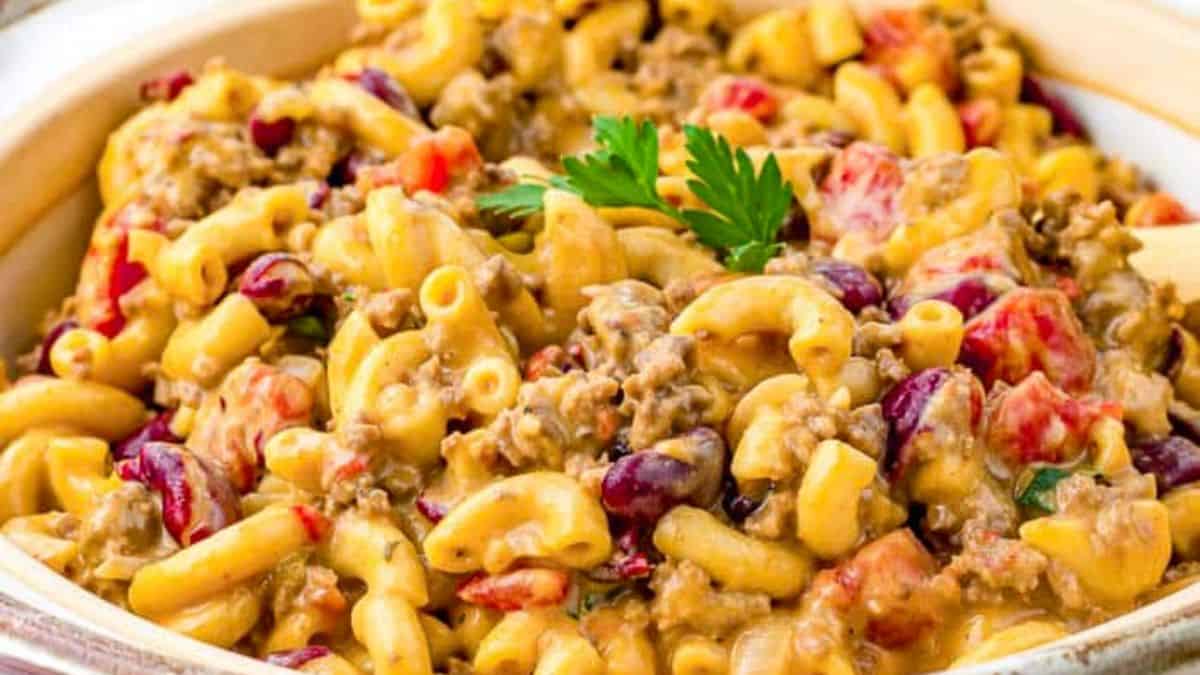 Instant Pot Chili Mac is a super easy, cheesy, one-pot comfort food meal that the whole family will love! Perfect for a weeknight dinner.
Cheesy Tortellini Skillet Lasagna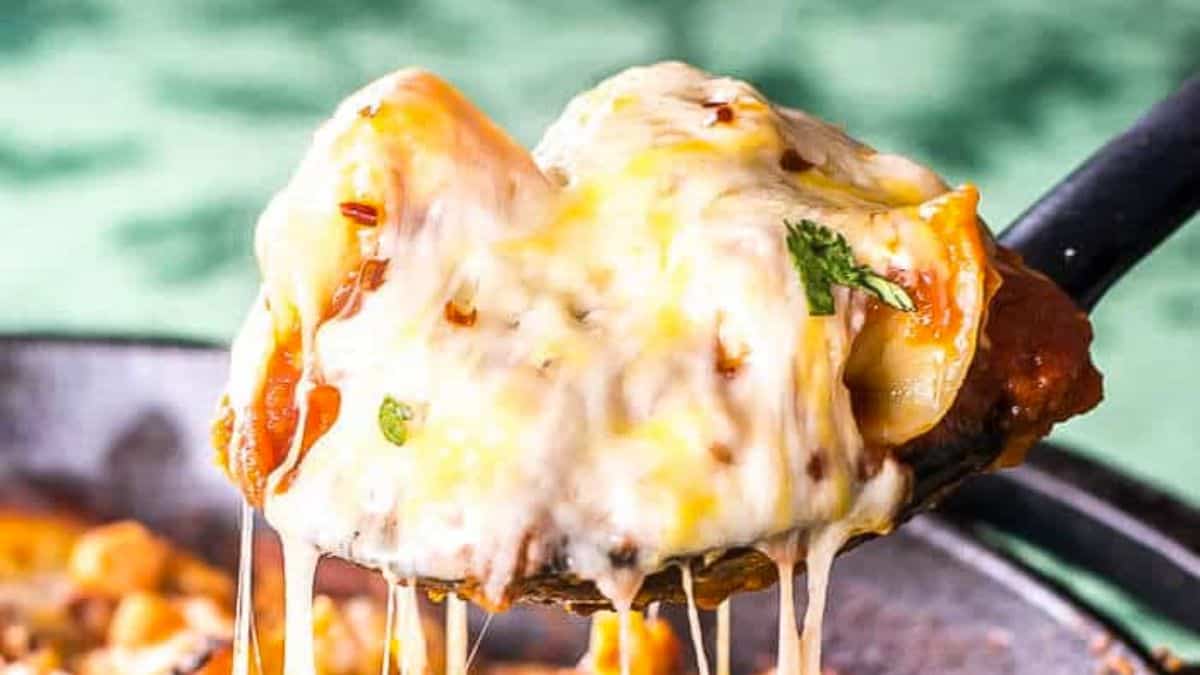 Cheesy Tortellini Skillet Lasagna is perfect when you want lasagna but don't have the time to make it from scratch. By using tortellini, this one-pot tortellini lasagna can be ready in 20 minutes!
No Boil Baked Ziti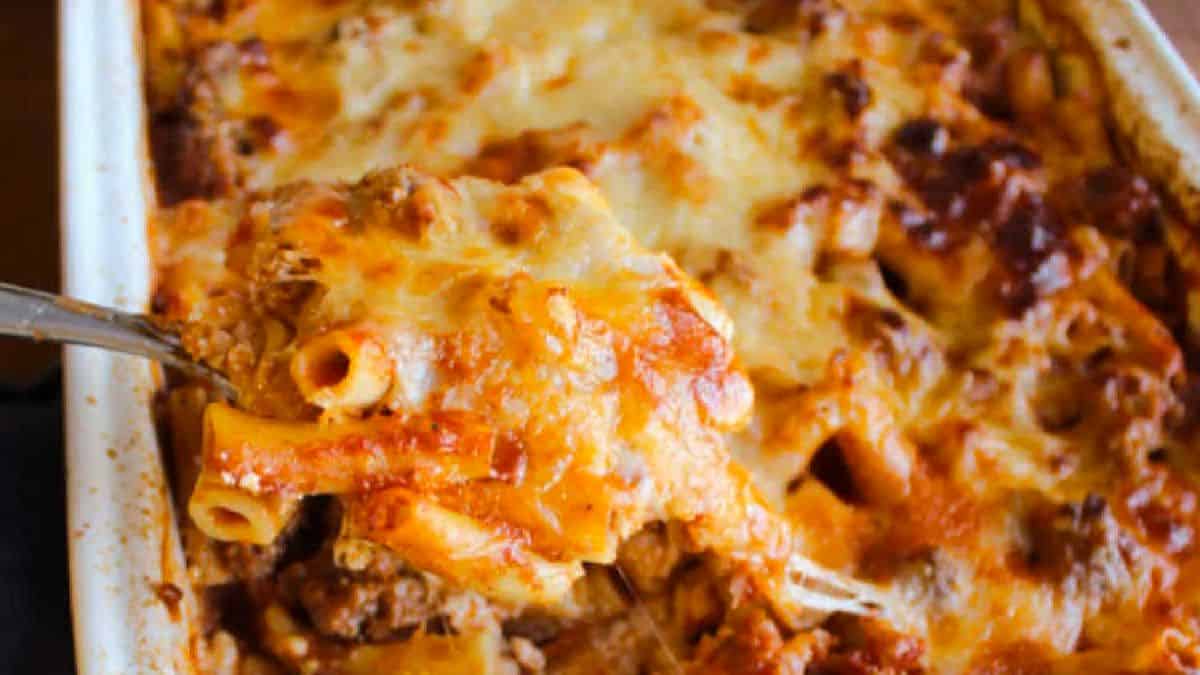 Enjoy all of the goodness of baked ziti with a fraction of the prep work! You don't have to boil the noodles or brown the meat, just layer it up and bake it to perfection.
12 Most Overrated Restaurant Chains In The United States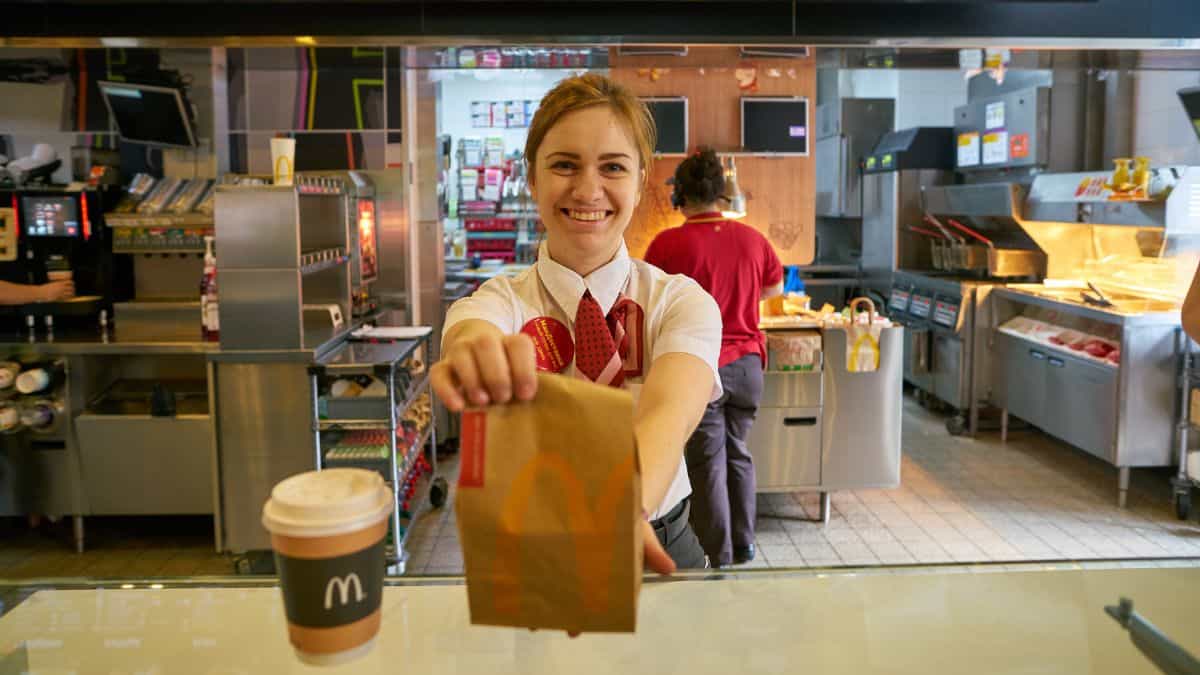 Curious about which restaurant chains live up to the hype, and which definitely do not? Join us as we explore the 12 restaurant chains that have sparked a lively debate in a recent internet forum discussion. While these establishments may have garnered popularity, they're not without their share of critics. We'll delve into what makes these chains some of the most overrated in the nation, shedding light on the dining experiences that might leave you questioning the hype.
12 Common Groceries That Are A Total Waste Of Money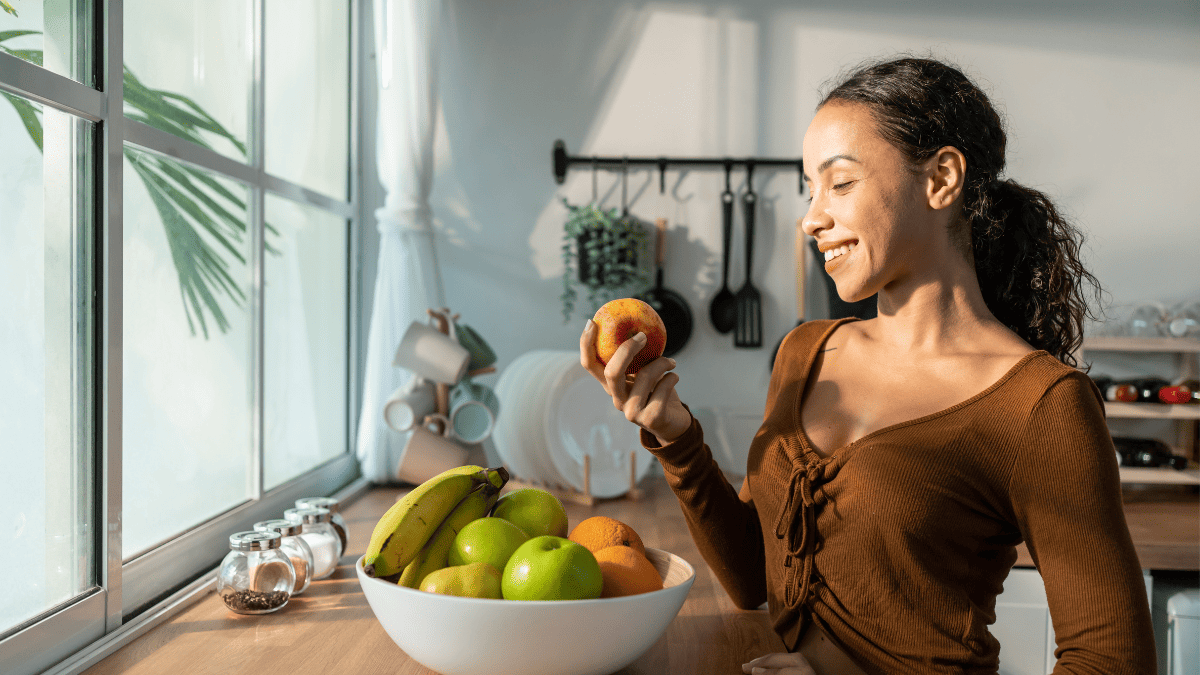 Are you tired of feeling like your grocery bills are climbing higher and higher each month? You're not alone. We're about to uncover a secret that could save you a significant amount of money, so you can spend it where you really need it instead! Get ready to discover the 12 common groceries that might just be a total waste of your hard-earned cash. Buckle up, savvy shoppers, it's time to make your grocery list smarter and more budget-friendly!
46 Easy Tasty Appetizers To Try Tonight!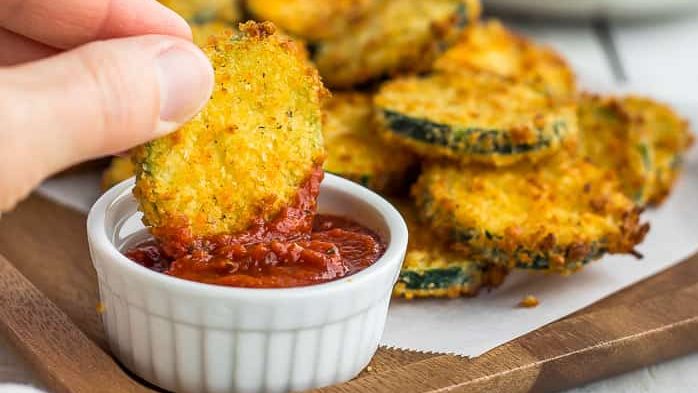 If you want to make your meals extra special this week, you're in luck! We've got a list of super easy appetizers that are quick, simple to make, and bursting with flavor. These appetizers are sure to impress without requiring much effort - so you can make them any night of the week!
12 Dump-and-Go Soups for Easy Weeknight Meals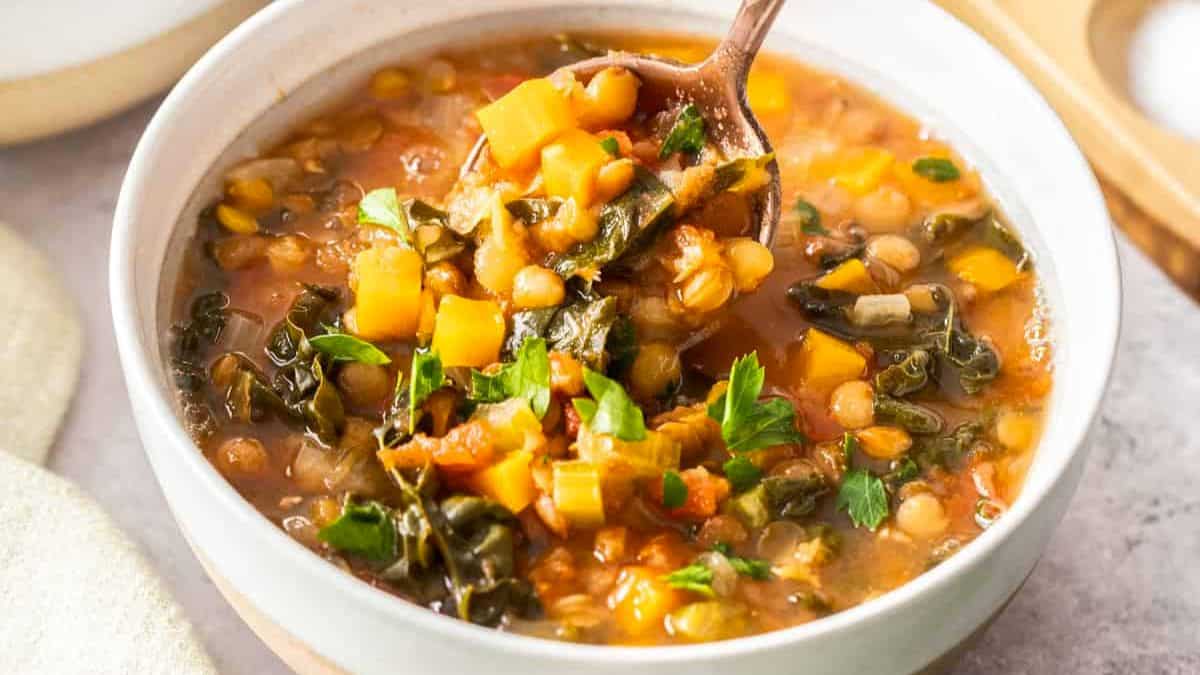 Ready to enjoy delicious homemade soups with minimal effort? This collection of 12 dump-and-go soup recipes is here to make your life easier and tastier. From hearty stews to creamy bisques, these recipes require little more than combining ingredients in a pot and letting the flavors meld, promising you a hot and satisfying meal with minimal fuss.
Feeling Lazy Tonight? These Easy Recipes Are the Answer!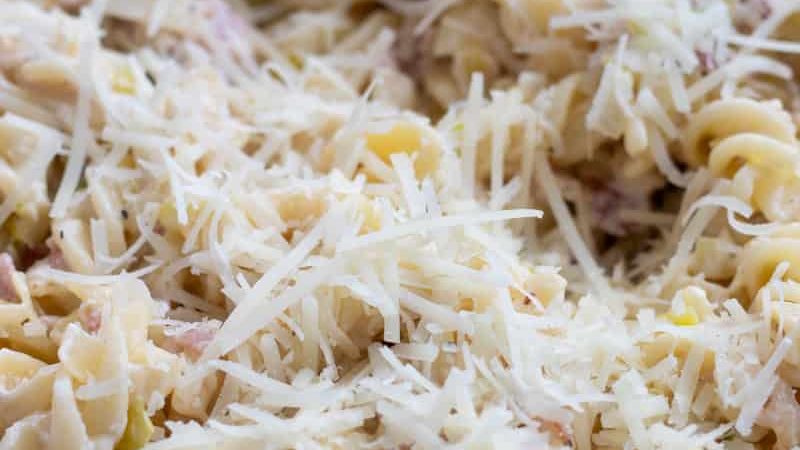 a
We all have those lazy nights when cooking feels like a chore. But fret not! We've got your back with a collection of super easy and delicious recipes that are perfect for when you're feeling a bit lazy in the kitchen. These recipes will help you whip up a tasty meal without breaking a sweat, so you can relax and enjoy your evening.