When you're looking for something cool and refreshing to munch on, cucumbers are your best friend. These 13 cucumber recipes are not only delicious but also a great way to keep your palate happy. From salads to chilled soups and even cucumber-infused drinks, you're in for a treat!
Easy Lebanese Salad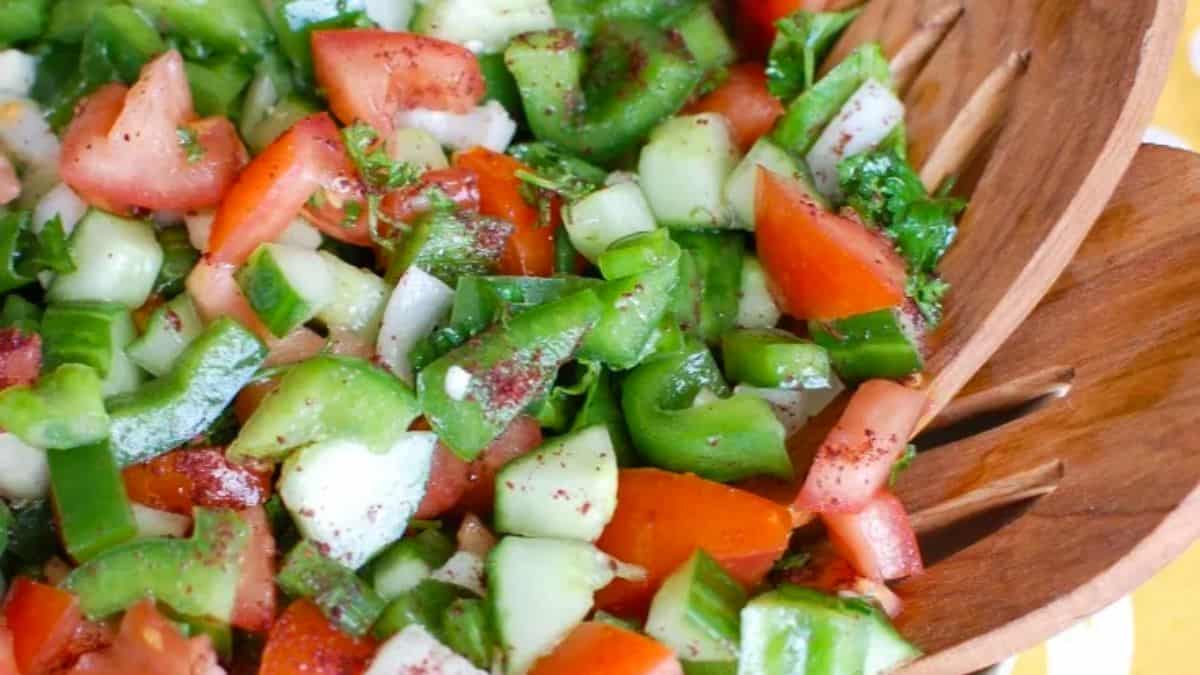 Easy Lebanese Salad, also known as Lebanese Salata, is a salad mixing chopped tomatoes, bell pepper, onion, cucumber, green onion and parsley topped with a lemony-mint dressing. This is healthy, light and the prefect addition to any meal or add grilled chicken or salmon to make it a meal itself.
Cucumber and Onion Salad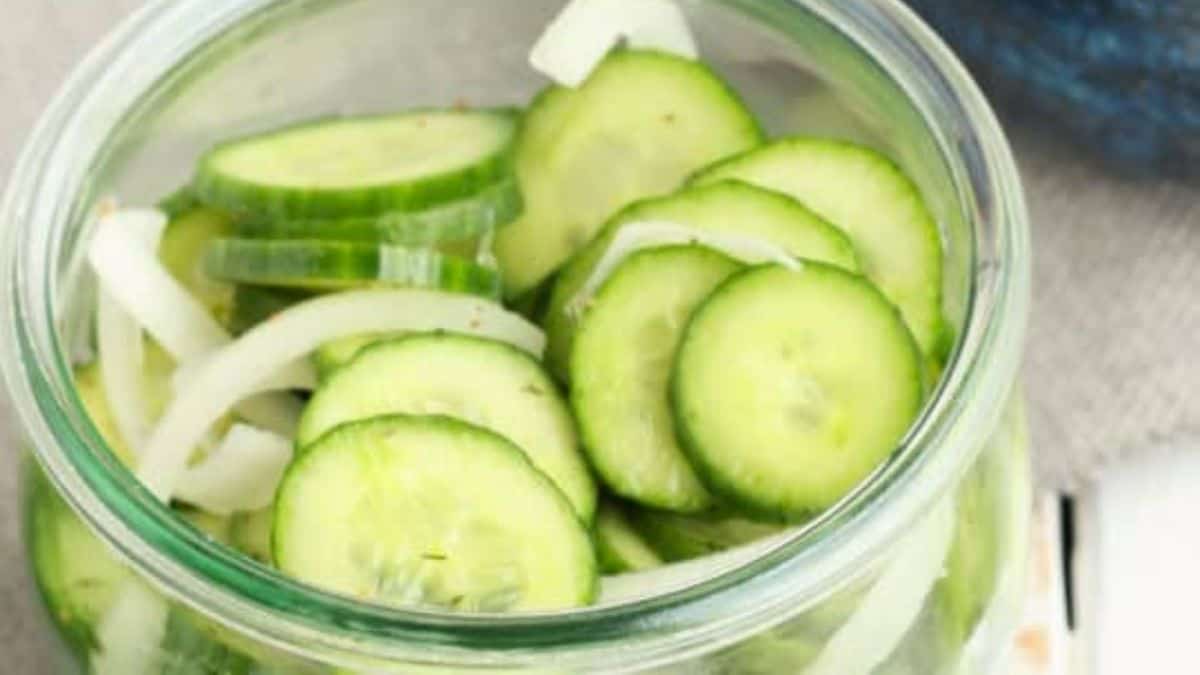 Simple and delicious, the garden-fresh produce shines in this old-fashioned cucumbers and onions in vinegar.
Cold Cucucmber Soup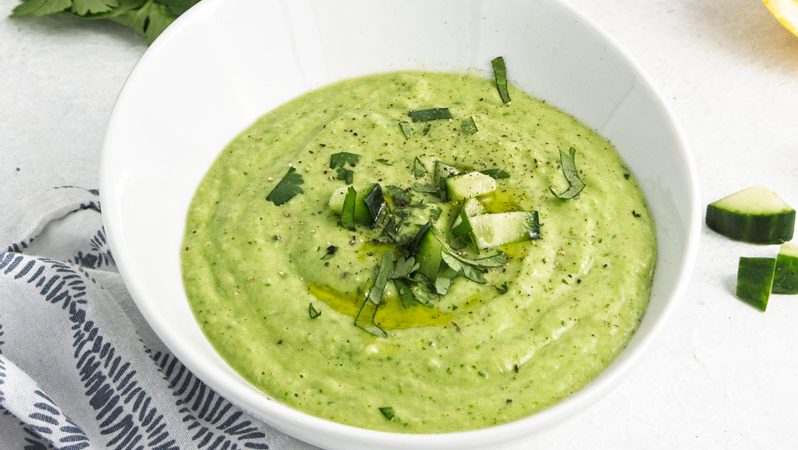 This light and refreshing cold cucumber soup is the perfect answer to a hot summer day. With fresh cucumber as its star ingredient alongside avocado, garlic, and flavorful herbs, it is a nutritious choice for any meal. It is also easy to make and ready in just 15 minutes!
Get the recipe: Cold Cucucmber Soup
Cucumber Tom Collins Mocktail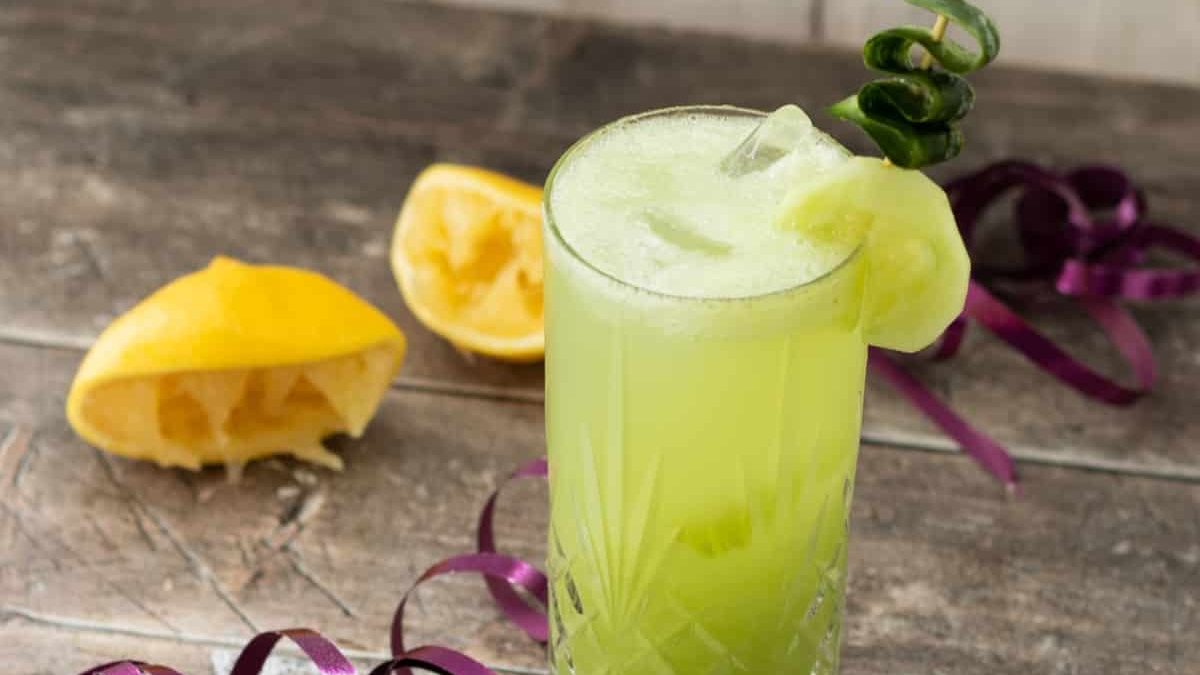 Sparkling & refreshing without any added sugar, this mocktail is both delicious & healthy.
Tuna Cucumber Bites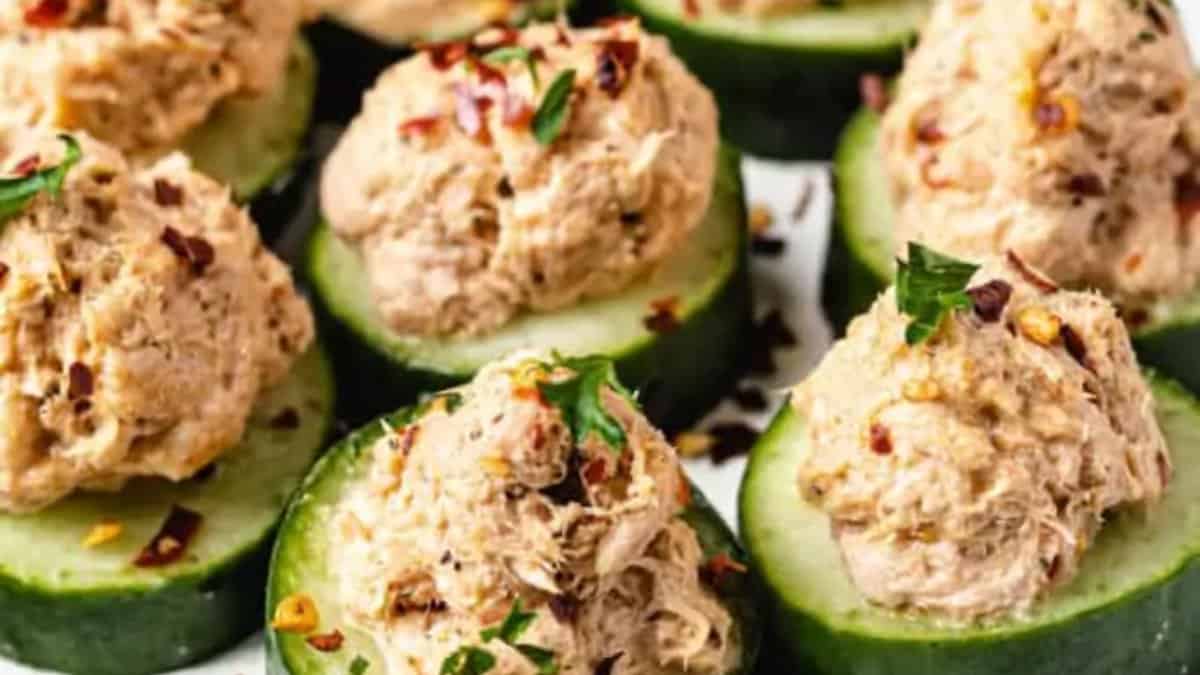 Serve these delicious keto cucumber bites with tuna as an easy appetizer or fun snack. It is a great finger food perfect for game day, New Year's Eve parties, or potlucks!
Greek Tomato Onion Cucumber Salad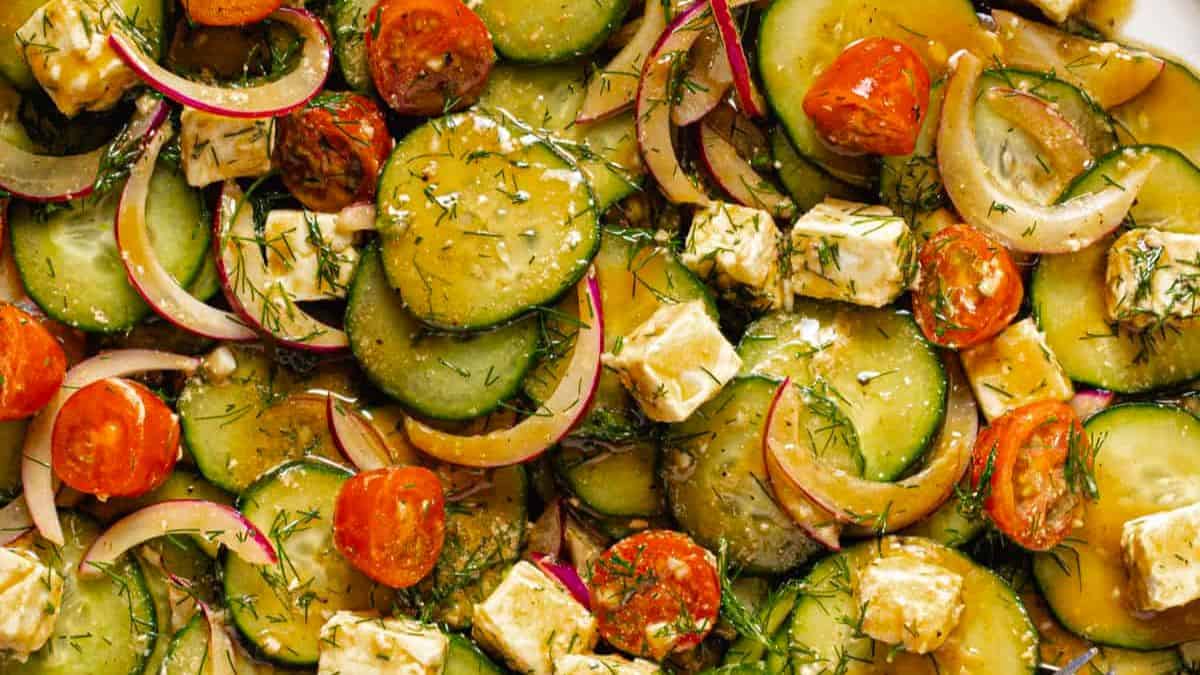 This Mediterranean inspired Tomato Onion Cucumber Salad is the perfect way to use up that fresh harvest from the garden or the bounty from the farmer's market! It's loaded with fresh veggies and takes just a few minutes to prepare for an easy lunch of a plant-based side dish!
Indian Cucumber-Yogurt Salad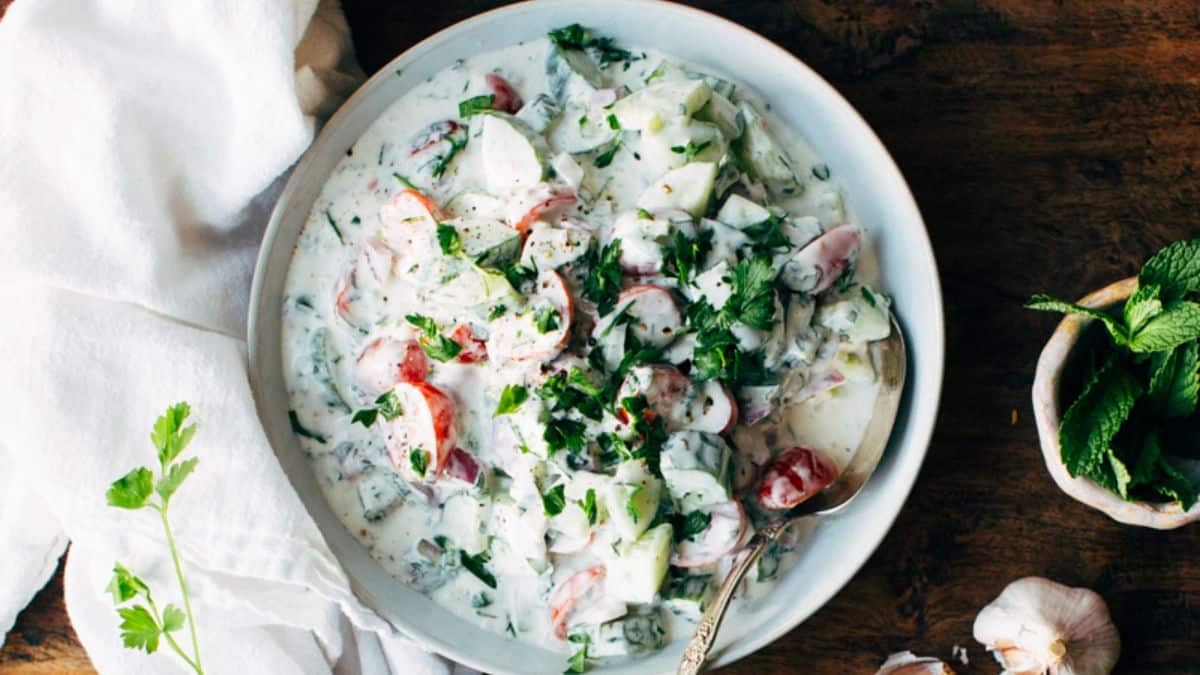 This salad consists of cucumber, tomatoes, red onion, garlic, lemon juice, jalapeno and herbs tossed in thick plain yogurt. It may sounds basic, but it's super yummy.
Cucumber Pasta Salad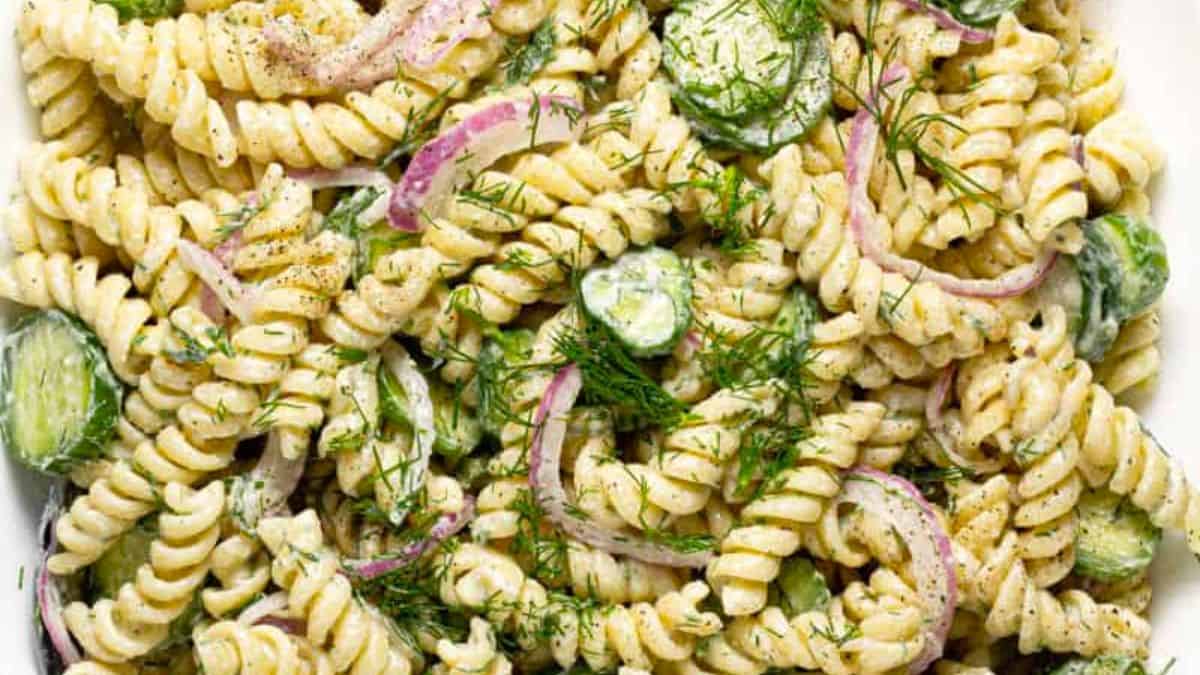 This quick and easy Vegan Cucumber Pasta Salad combines a creamy vegan dressing - like a mixture of Ranch and tzatziki - with freshly sliced cucumbers and red onions along with plenty of chopped dill! It's the perfect unique pasta salad recipe for your next backyard barbecue.
Cucumber, Mango & Avocado Israeli Couscous Salad with Mint-Chile Vinaigrette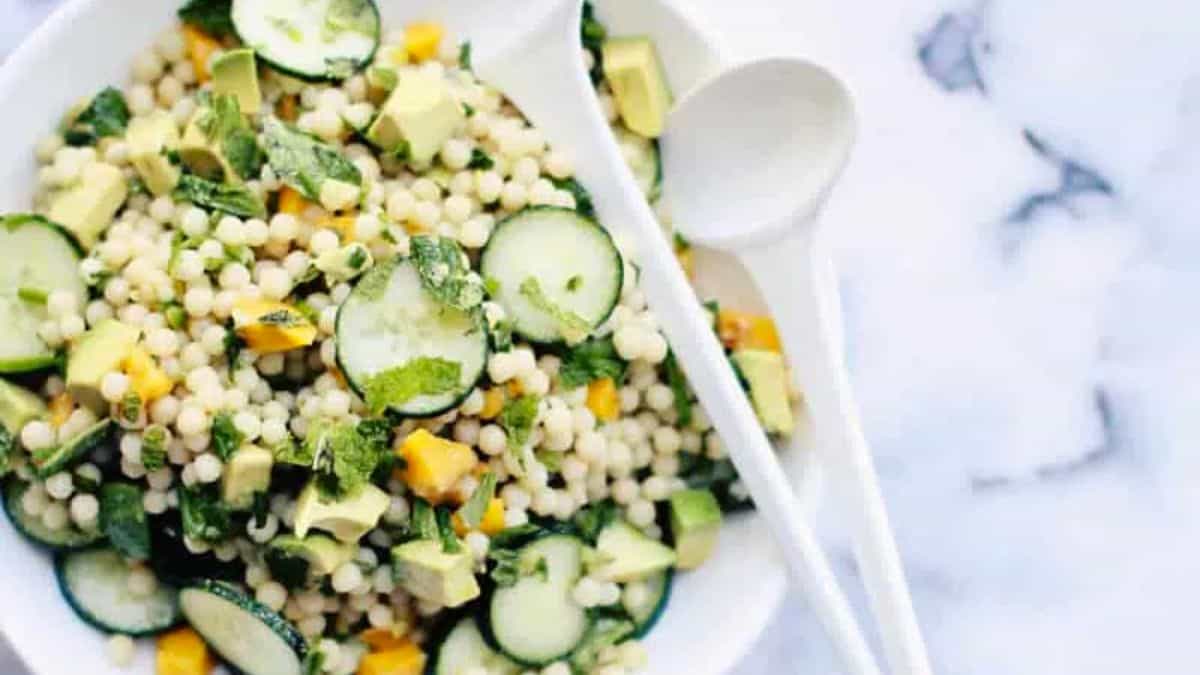 This recipe is an incredible salad of chewy Israeli couscous, creamy avocado, sweet mango, spicy chile, fresh cucumber and mint.
Cucumber Mint Water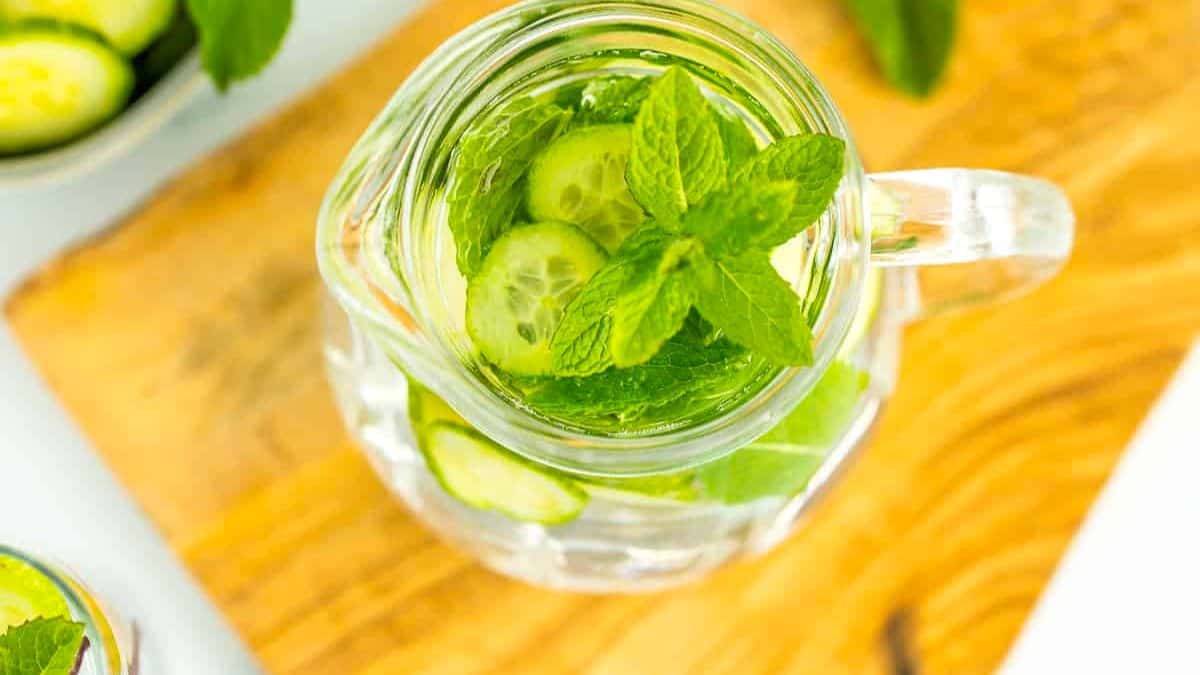 This refreshing cucumber mint water is so delicious and is made without any added sweeteners. Perfect for parties, barbecues, or for daily hydration, this healthy drink has amazing benefits and a great flavor.
Thai-Style Quick Pickled Cucumbers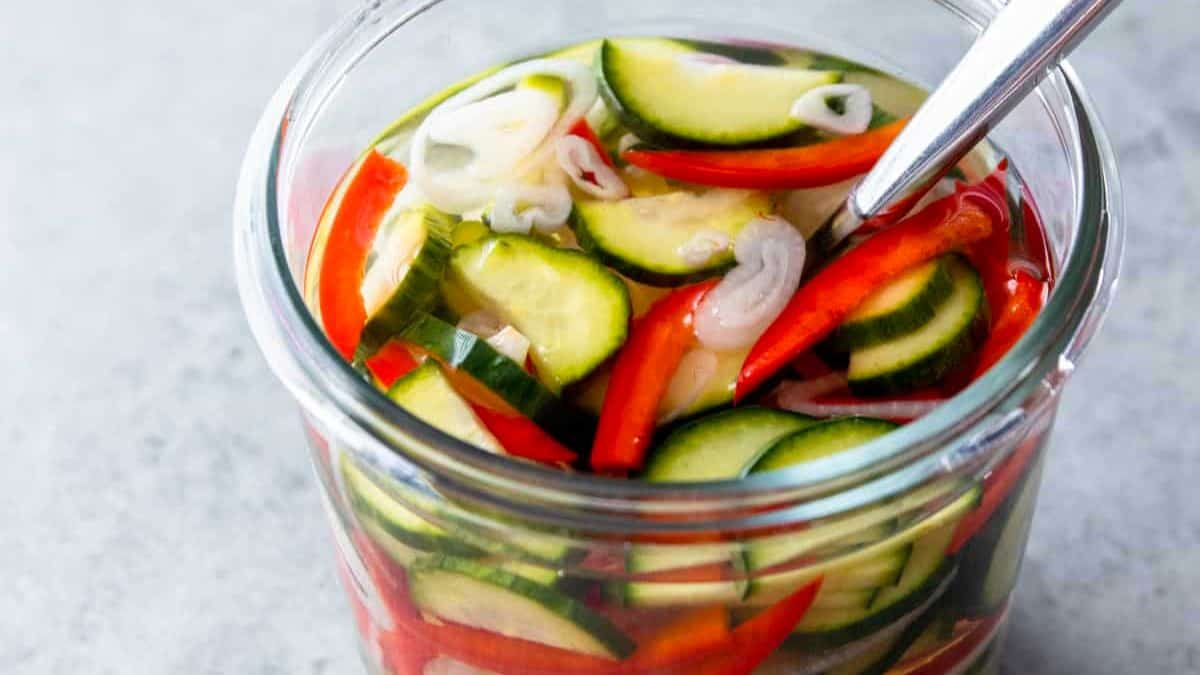 The perfect accompaniment to Thai Chicken Satay is quick pickled cucumbers. They offer a crunchy, tangy balance to savory chicken and peanut sauce.
Cucumber Gin Mojito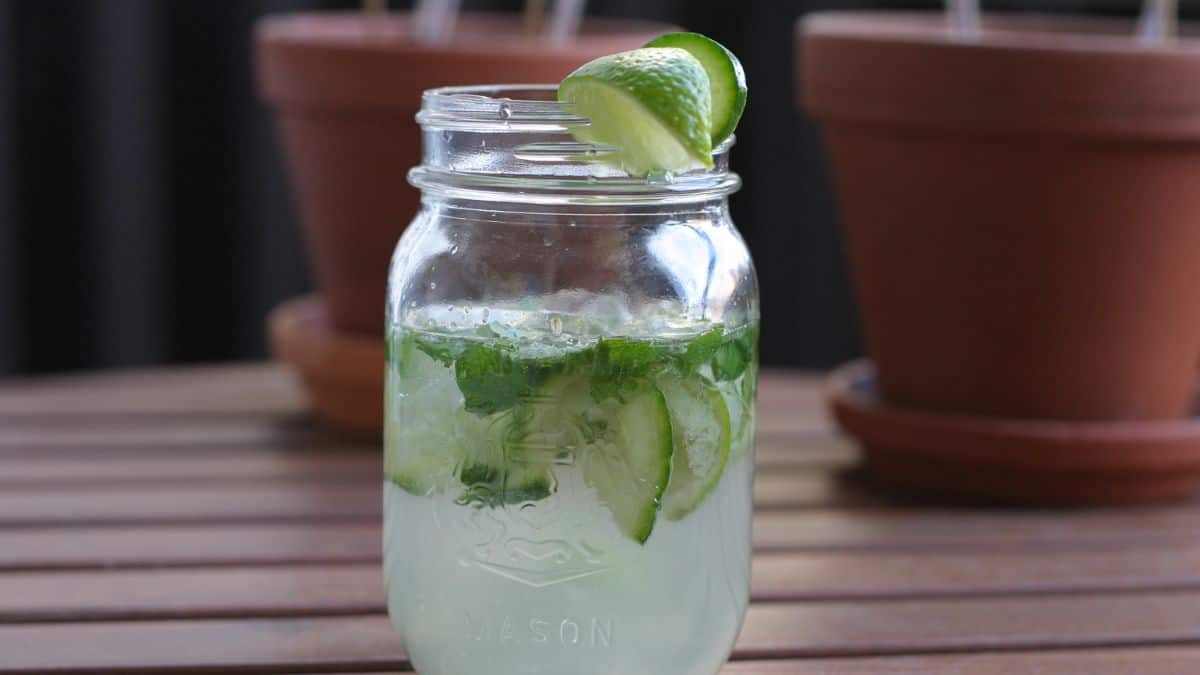 This mojito will be your new summer favorite! With the fragrance of mint and lime, this drink will have you feeling refreshed with every sip.
Sweet and Tangy Marinated Cucumbers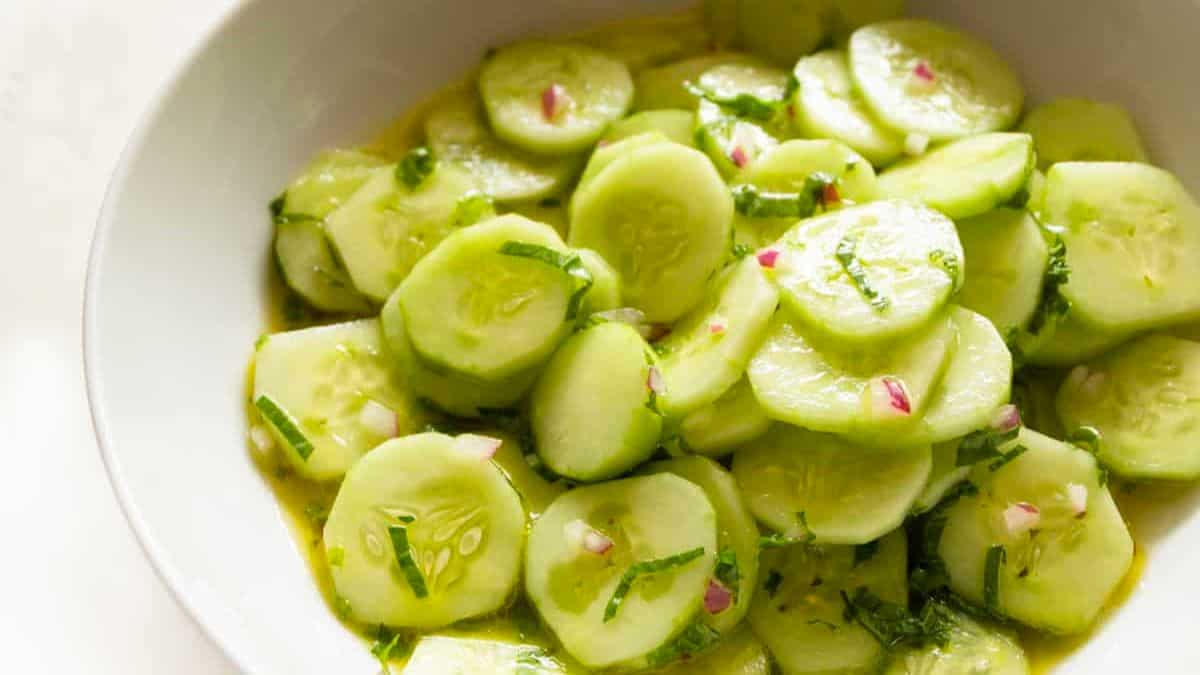 Tart and sweet, this fresh summer side can be made ahead with no cooking required. Serve with heartier main dishes, rice and a grilled protein, or as an easy refreshing side dish to any summer meal.
Storebought Wins: 10 Foods That Are NOT Better Homemade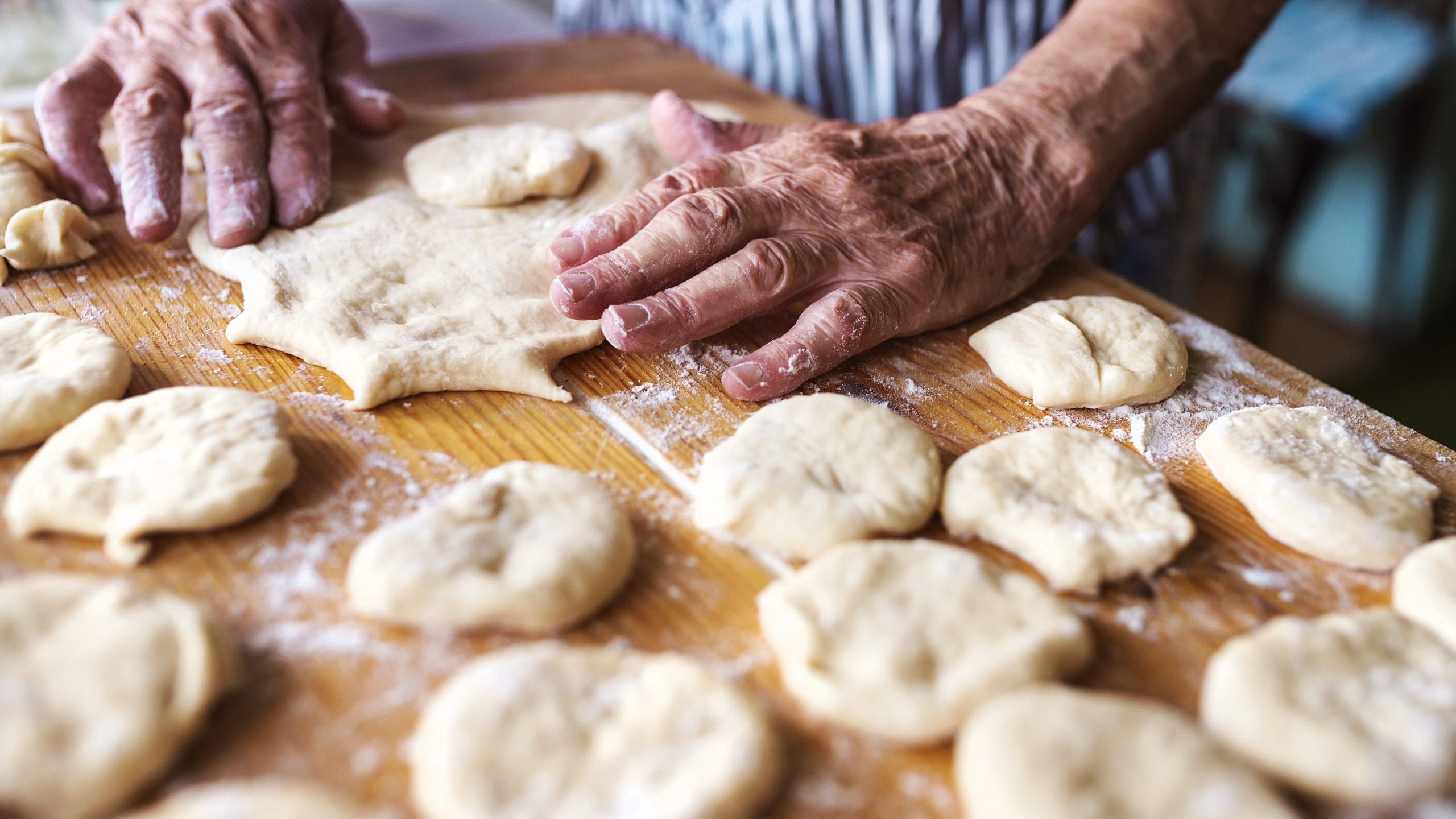 A lot of the time we value homemade food much higher than what we get from the store. And in many cases, this is correct - homemade is better. But for some foods, this is definitely not the case. Whether due to the difficulty of making it, lack of access to the right ingredients, or just the homemade version missing that special "something" we get in the storebought version - some foods are just not worth it making at home. Read on for the 10 top foods that are NOT better homemade, as decided by a group of foodies on an internet forum.
12 Most Overrated Restaurant Chains In The United States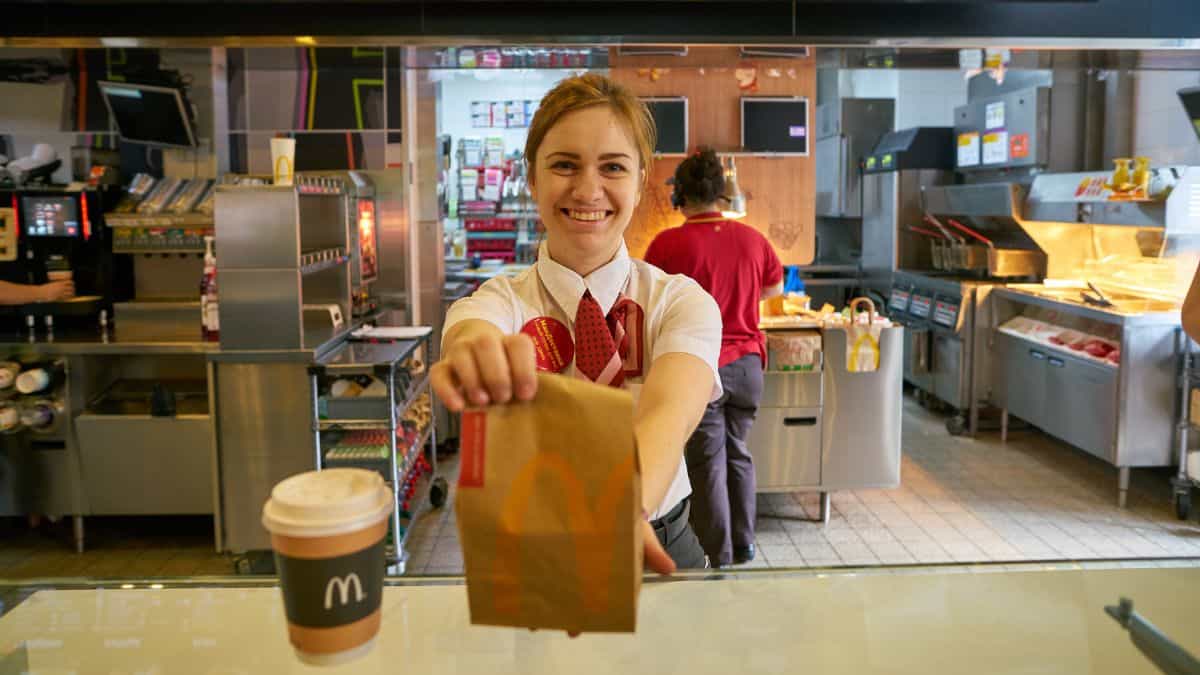 Curious about which restaurant chains live up to the hype, and which definitely do not? Join us as we explore the 12 restaurant chains that have sparked a lively debate in a recent internet forum discussion. While these establishments may have garnered popularity, they're not without their share of critics. We'll delve into what makes these chains some of the most overrated in the nation, shedding light on the dining experiences that might leave you questioning the hype.
You're Doing It Wrong! 12 Common Cooking Mistakes Almost All Home Cooks Make.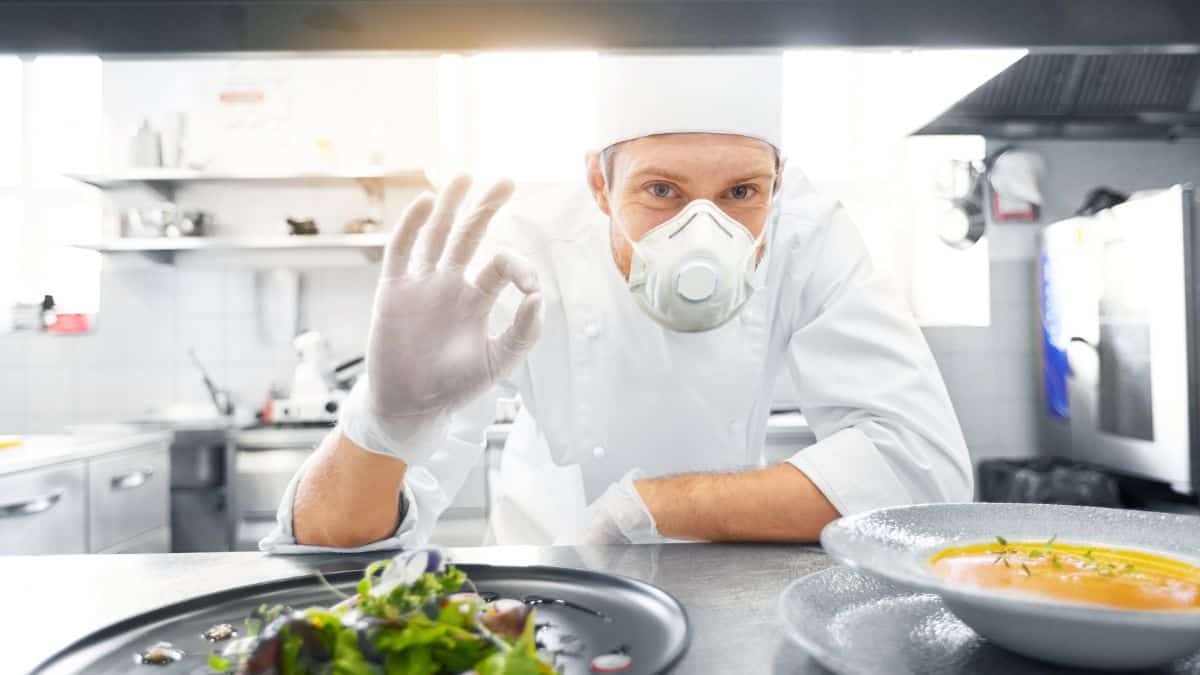 There are some mistakes almost all home cooks make, no matter how experienced and for how long they have been cooking. Recently, a group of foodies, where many of them have worked in the restaurant industry, started discussing what the most common mistakes home cooks make are, and the results were eye-opening. I am a professional recipe creator, and even I admit to making some of these mistakes on occasion!
Dump, Bake, and Enjoy: 13 Hands-Off Recipes Done in 30 Minutes or Less.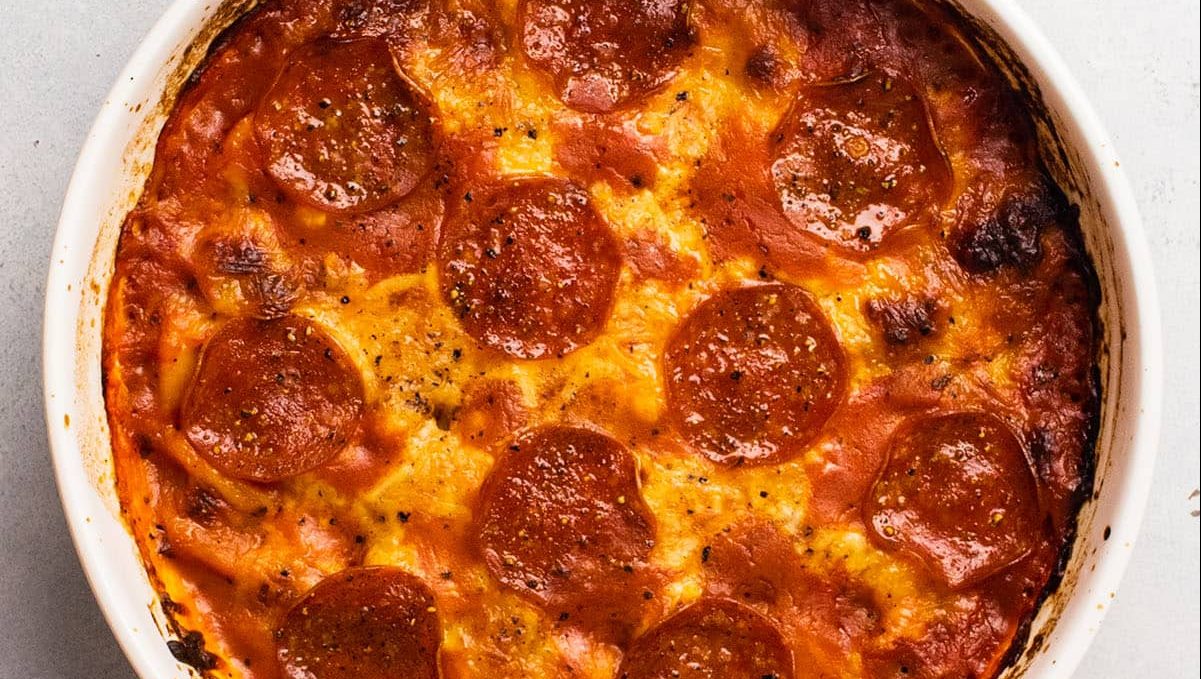 Imagine making a delicious meal with just a few simple steps and less than 30 minutes of your time. Well, you can do just that with these 13 dump-and-bake recipes! They're perfect for busy days when you want something tasty without all the fuss.
12 Common Groceries That Are A Total Waste Of Money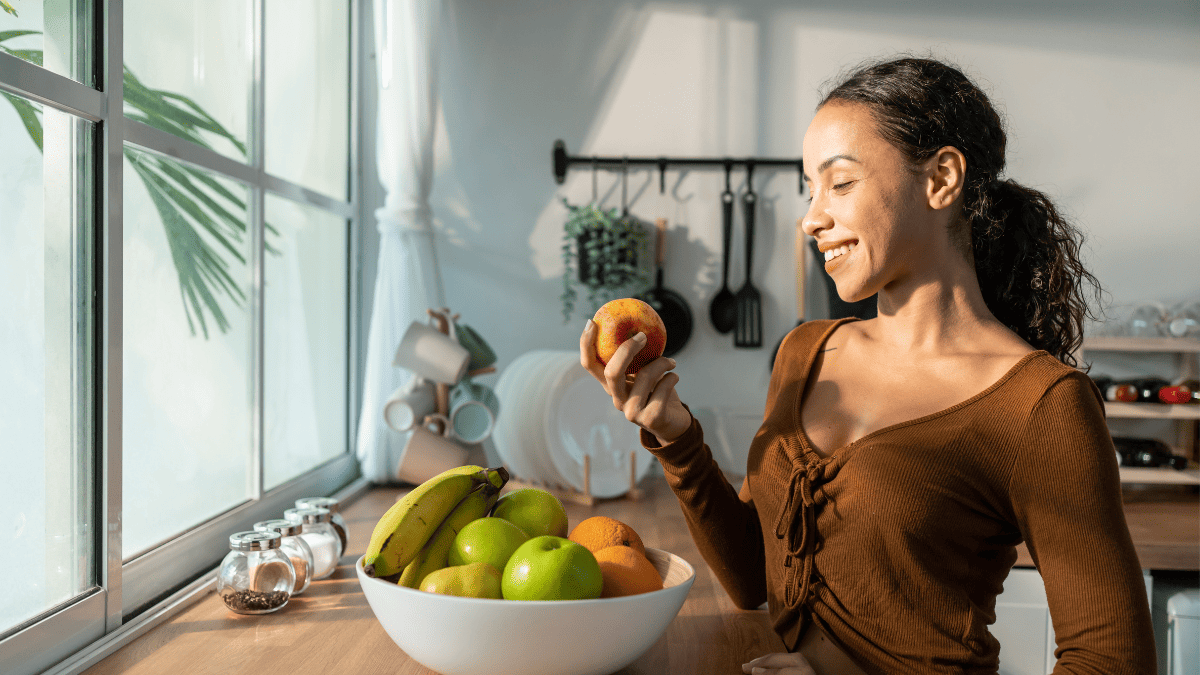 Are you tired of feeling like your grocery bills are climbing higher and higher each month? You're not alone. We're about to uncover a secret that could save you a significant amount of money, so you can spend it where you really need it instead! Get ready to discover the 12 common groceries that might just be a total waste of your hard-earned cash. Buckle up, savvy shoppers, it's time to make your grocery list smarter and more budget-friendly!