Are you tired of the same old lunches? We've got you covered! In this collection, we've put together 14 easy and delicious lunch ideas that are perfect to make for Sunday lunch.
Marry Me Chicken Pasta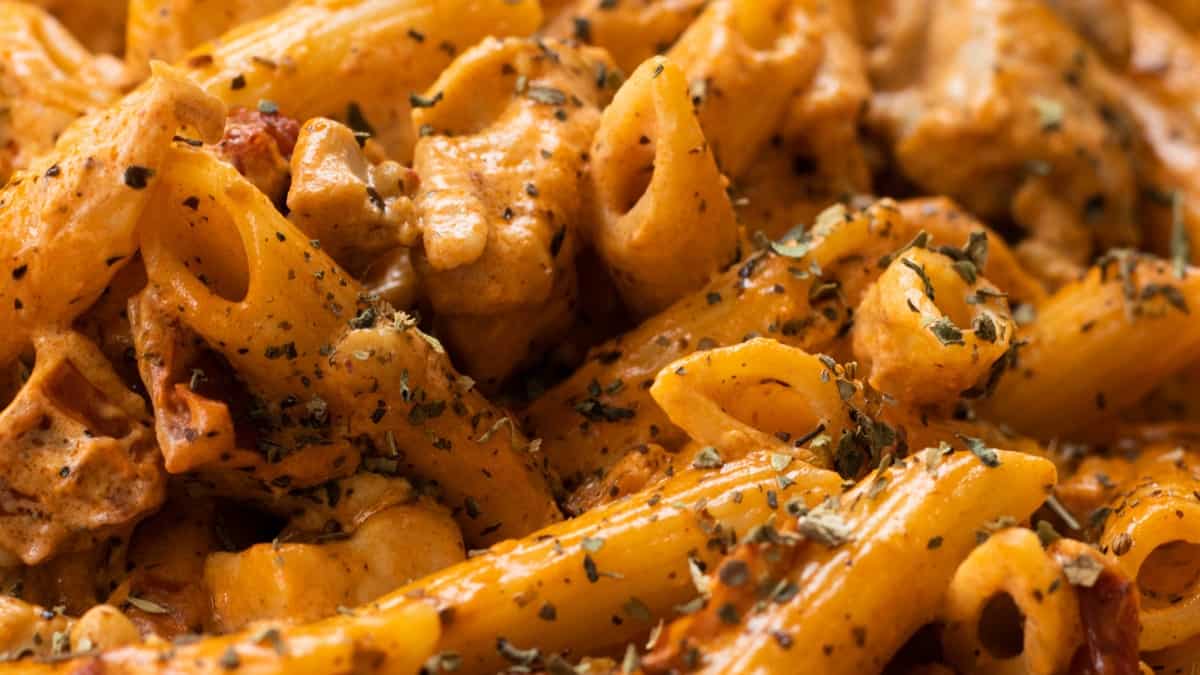 Make this flavor packed Marry Me Chicken Pasta in just 20 minutes - and don't be surprised if everyone asks for seconds (or your hand in marriage!). It's a super creamy sauce with a delicious flavor combo of crème fraîche, sun-dried tomatoes, basil, paprika & oregano. All achieved with pantry staple dried herbs & minimal prep.
Get the recipe: Marry Me Chicken Pasta
Larb Gai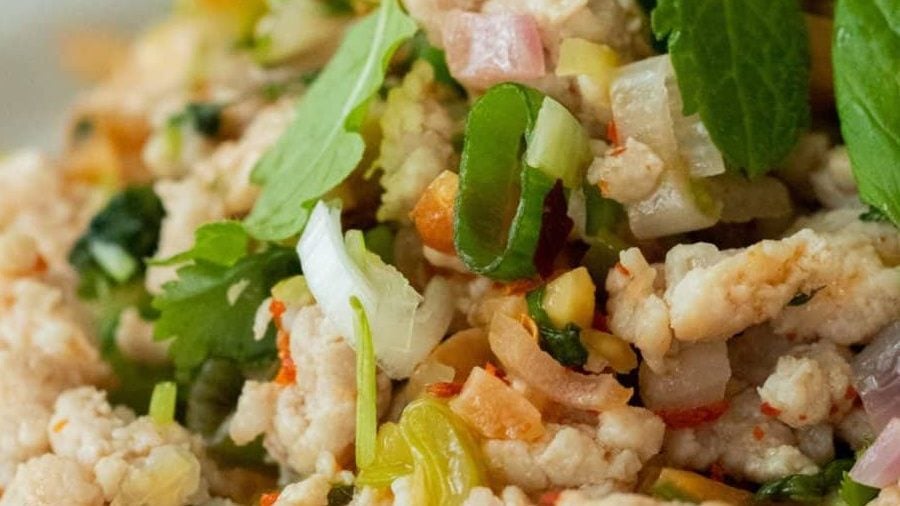 This healthy Thai chicken salad dish is a dish you'll be making every week. It has an authentic base topped with peanuts for crunch.
Air Fryer Chicken Legs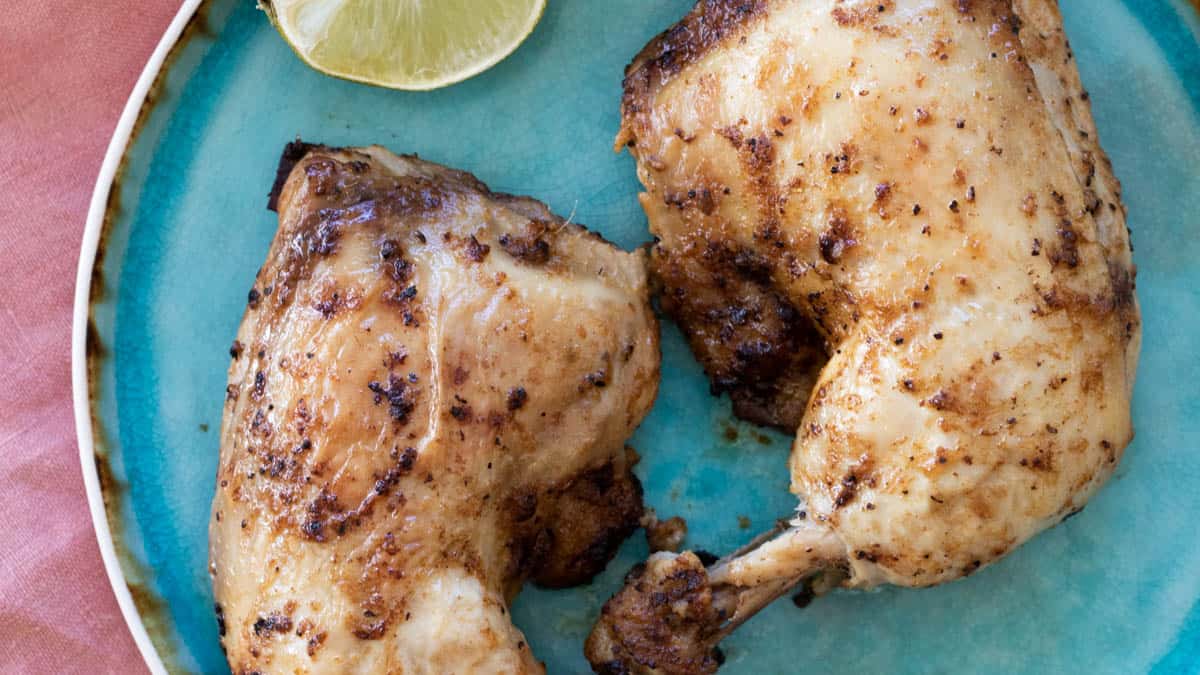 Experience the perfect blend of crispy skin and tender meat with this foolproof Air Fryer Chicken Legs recipe. Using the magic of air frying technology, these chicken legs turn out golden brown on the outside and tender on the inside.
Get the recipe: Air Fryer Chicken Legs
Grilled Halloumi & Peaches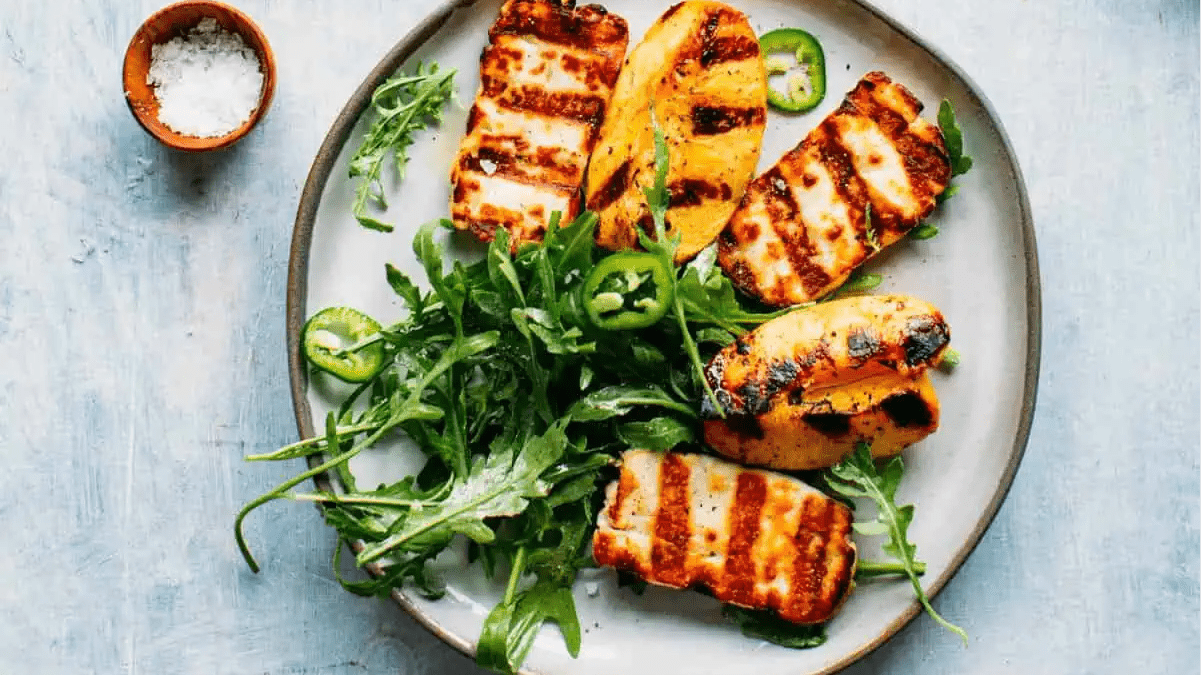 Here's a simple summer meal that's fresh, healthy and absolutely delicious! Salty Halloumi cheese turns crispy and melty on the grill, making it a perfect pair for the jammy, sweet charred peaches. A hefty mound of arugula, spicy jalapeños and a sweet and tangy honey lemon vinaigrette bring it all together for an awesome gluten free, vegetarian salad that's great for dinner, lunch or even brunch!
Caprese Pasta Salad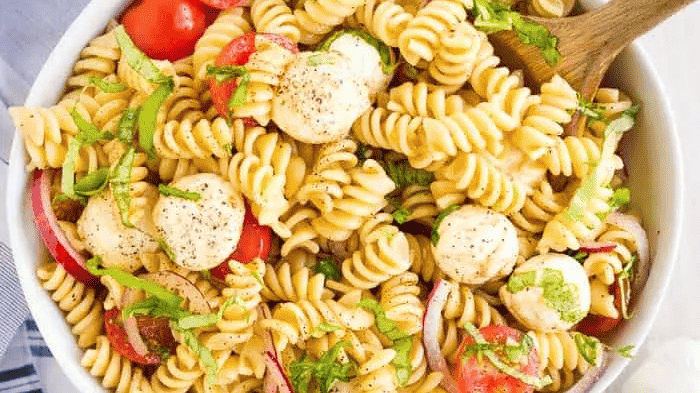 Caprese Pasta Salad is an easy and delicious summer salad full of fresh ingredients! A tangy balsamic dressing ties the fresh tomatoes, creamy mozzarella, and tender pasta together for the perfect side dish to any potluck or BBQ.
Black Lentil Salad with Feta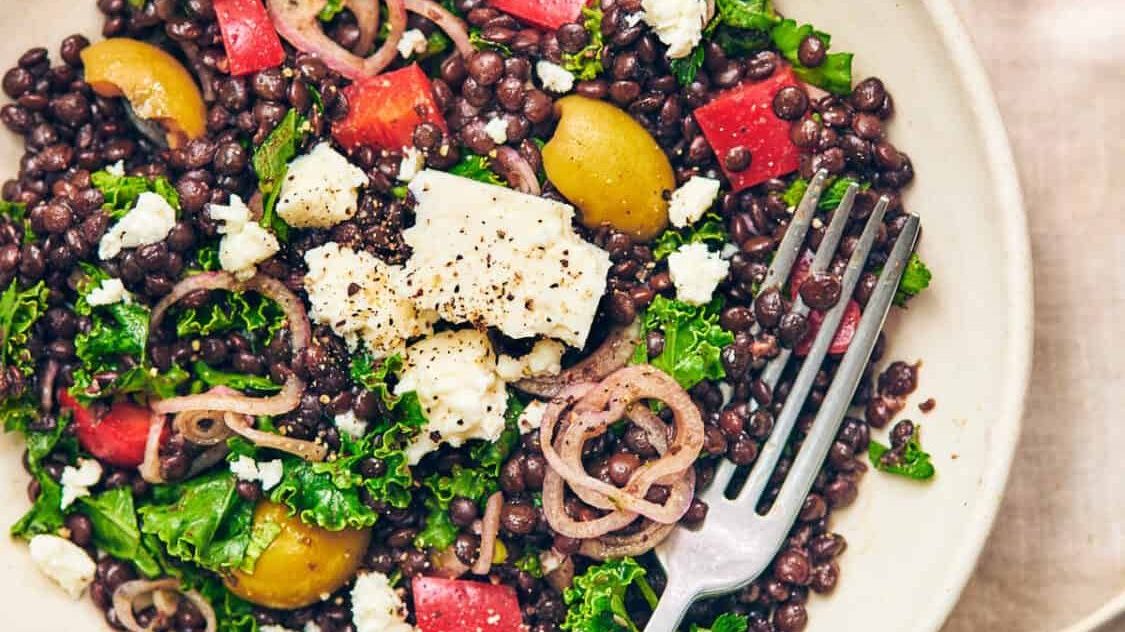 This Mediterranean Black Lentil Salad with Feta is bursting with flavor! Easy to make, a great source of protein, and meal prep friendly for dinners or lunches. Features healthy lentils, creamy feta, crisp veggies, and a simple vinaigrette. (Gluten Free, Vegan option)
Salpicón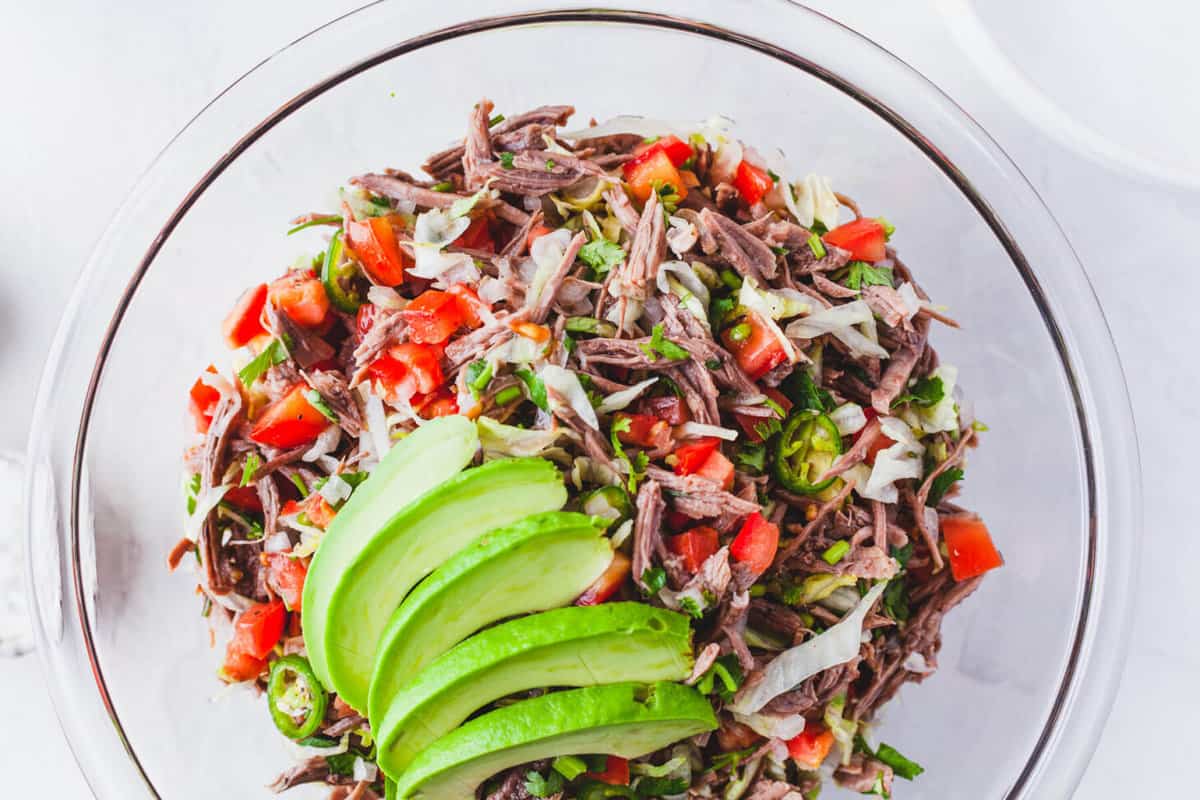 Salpicón is a refreshing and satisfying shredded beef salad bursting with the flavours of Mexico. Keep your kitchen cool by using an Instant Pot to cook the beef easily and quickly. It's the perfect main dish salad for hot weather dining.
Shrimp Ceviche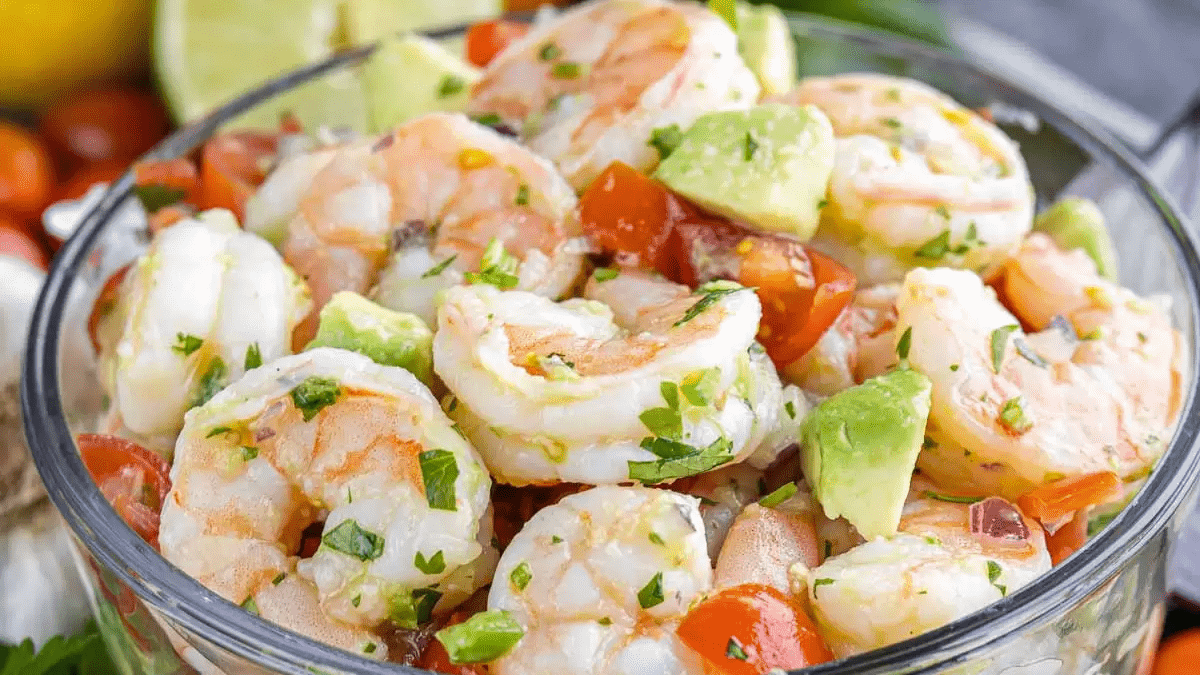 This easy shrimp ceviche is a Peruvian dish that marinates shrimp, onion, tomatoes, jalapeno, and avocado in bright, zesty citrus marinade. It's a delicious meal that is super simple to put together and you don't even have to turn on the stove!
Lemon Pepper Salmon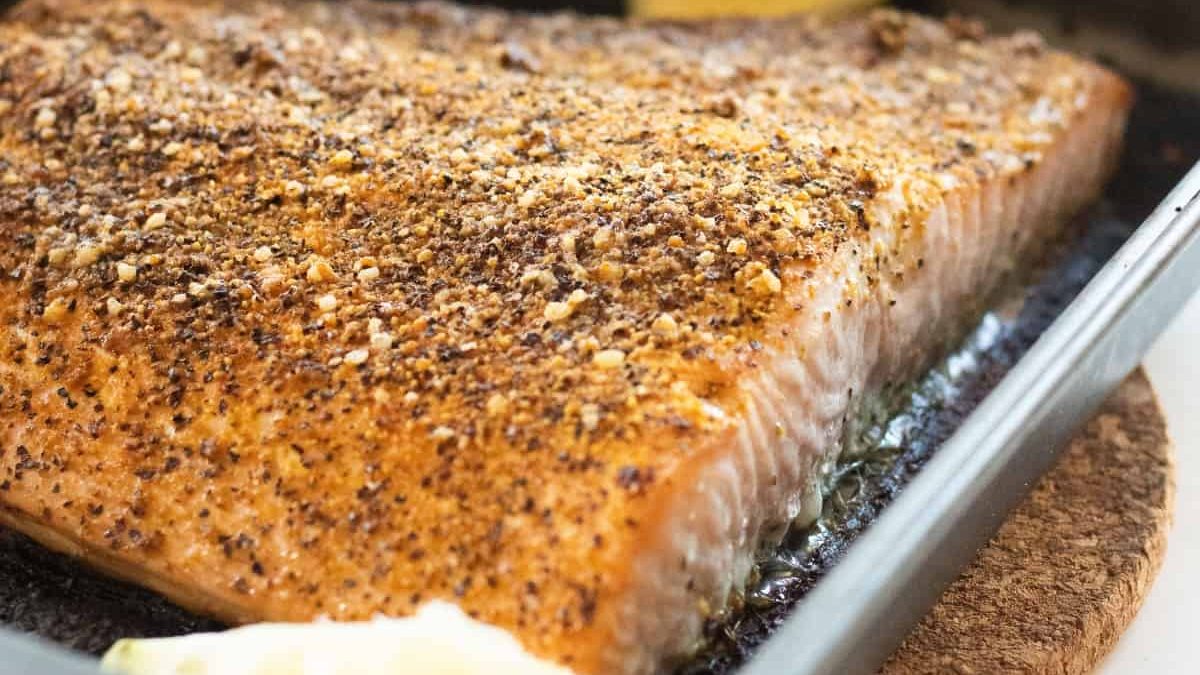 The best salmon version ever - all done with just 3 ingredients.
Grilled Lemon Chicken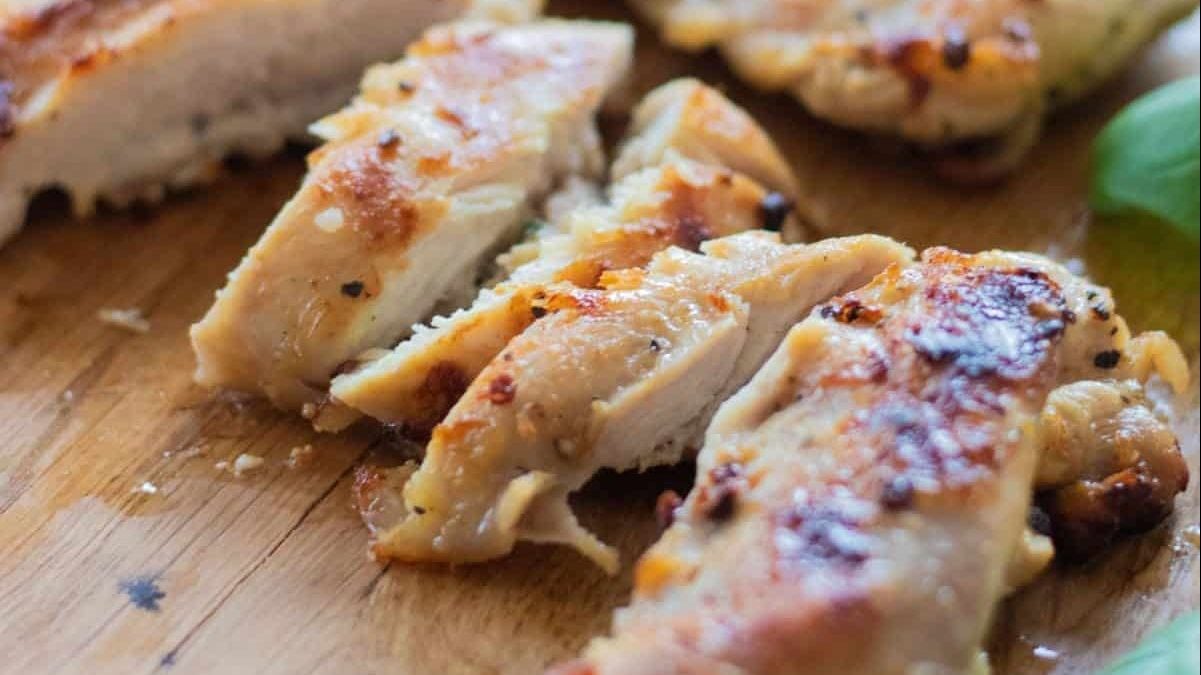 Make the best Lemon Chicken Marinade in just a few minutes with simple, healthy, ingredients. It's great for grilling, pan frying and oven baking. With olive oil, lemon & basil the chicken comes out so juicy, tender and loaded with flavor.
Green Mango & Seafood Salad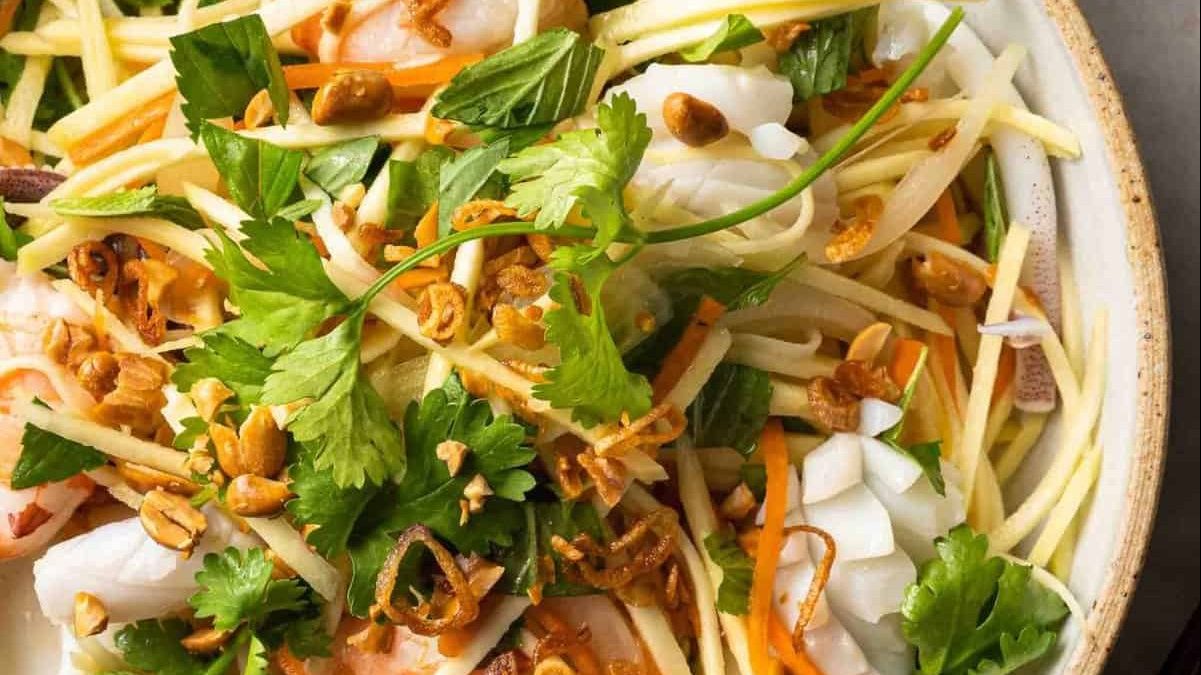 This Vietnamese Green Mango Salad with Seafood (Goi xoai xanh) is refreshing and delicious with contrasting flavors and textures complementing each other. It is also quick and simple to make.
Roasted Sweet Potato & Feta Cheese Salad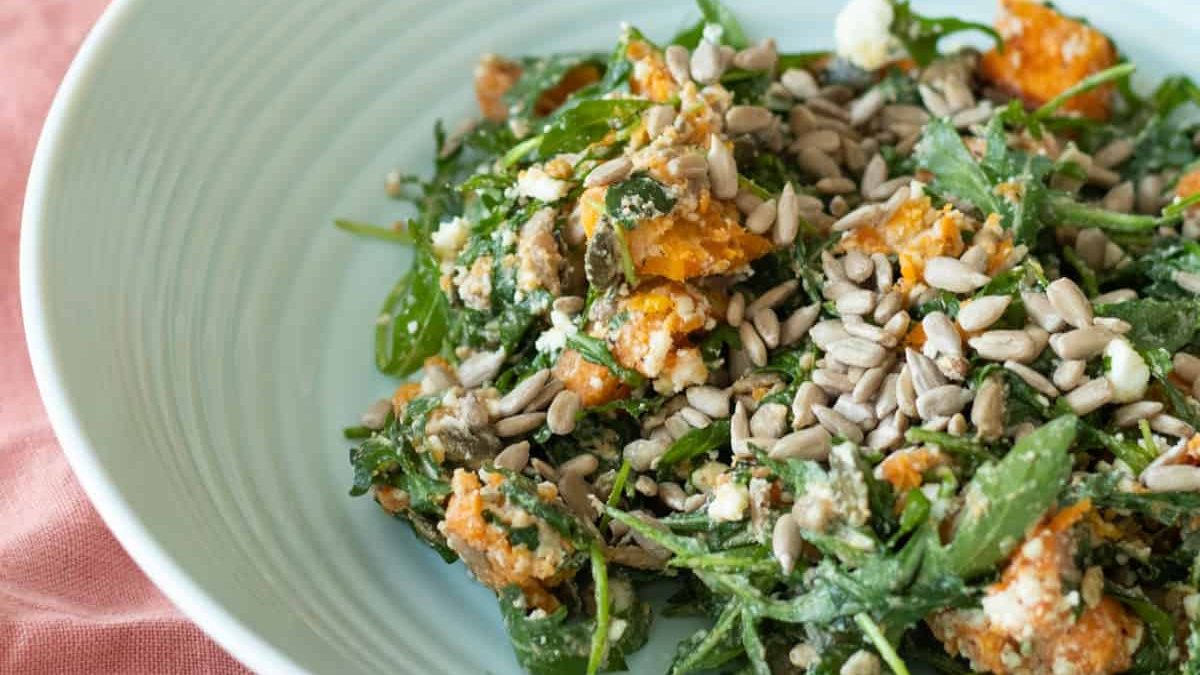 If you're craving a healthy salad, this sweet potato version is just what you need. Warm and filling, and great the next day as well.
Zucchini Noodles with Tomatoes & Halloumi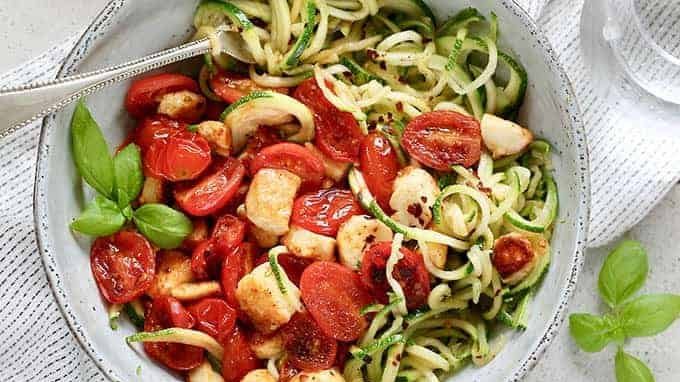 A healthy "noodle" dish loaded with flavor from halloumi and cherry tomatoes.
Salmon Stir-fry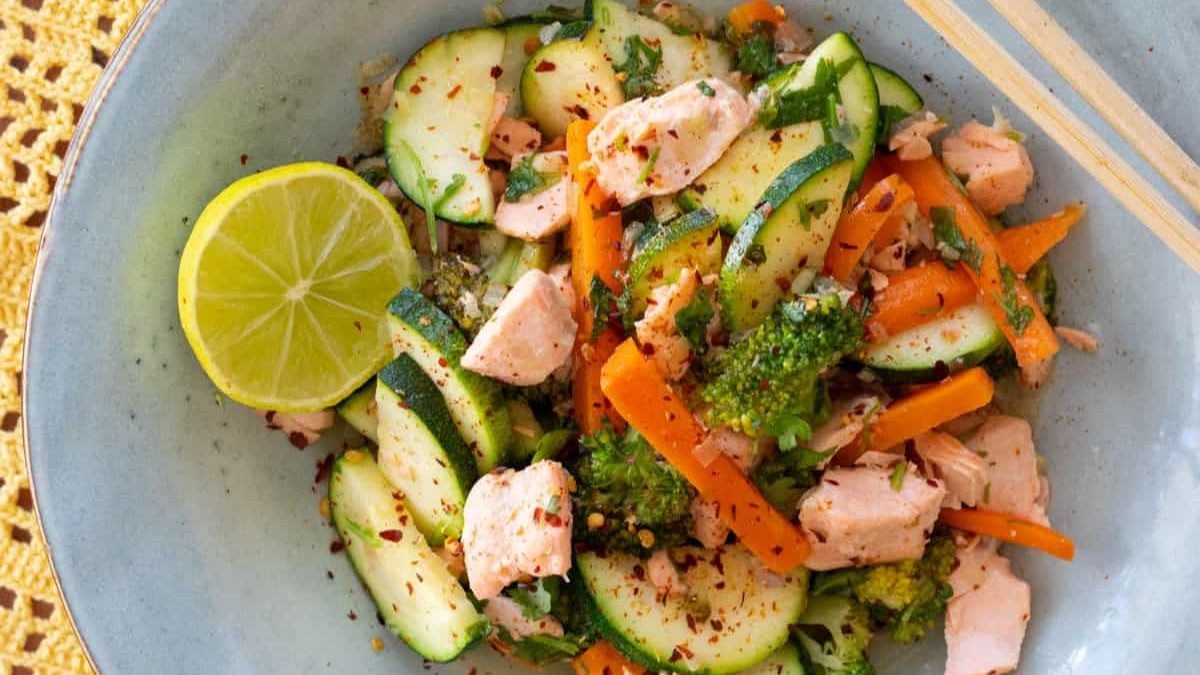 This quick stir-fry loaded with veggies has a light & citrusy flavor profile you'll love - and is just as good served on its own as with a side of rice.
60 Dump-And-Bake Recipes That Almost Cook Themselves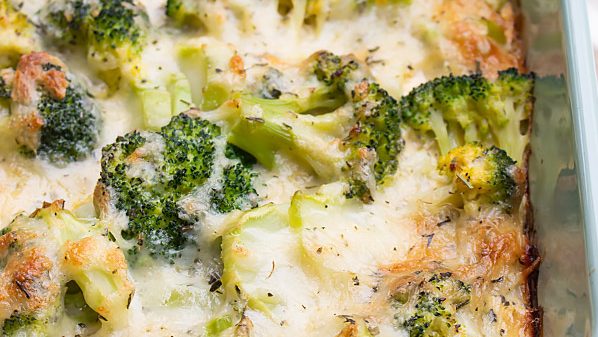 Tired of spending hours in the kitchen, cooking and cleaning up? We're here to help, with 50 dump-and-bake recipes that make cooking a breeze! With minimal effort and delicious results, you'll wonder why you haven't tried these recipes sooner!
12 Dump-and-Bake Recipes Done in 30 Minutes (Or Less!)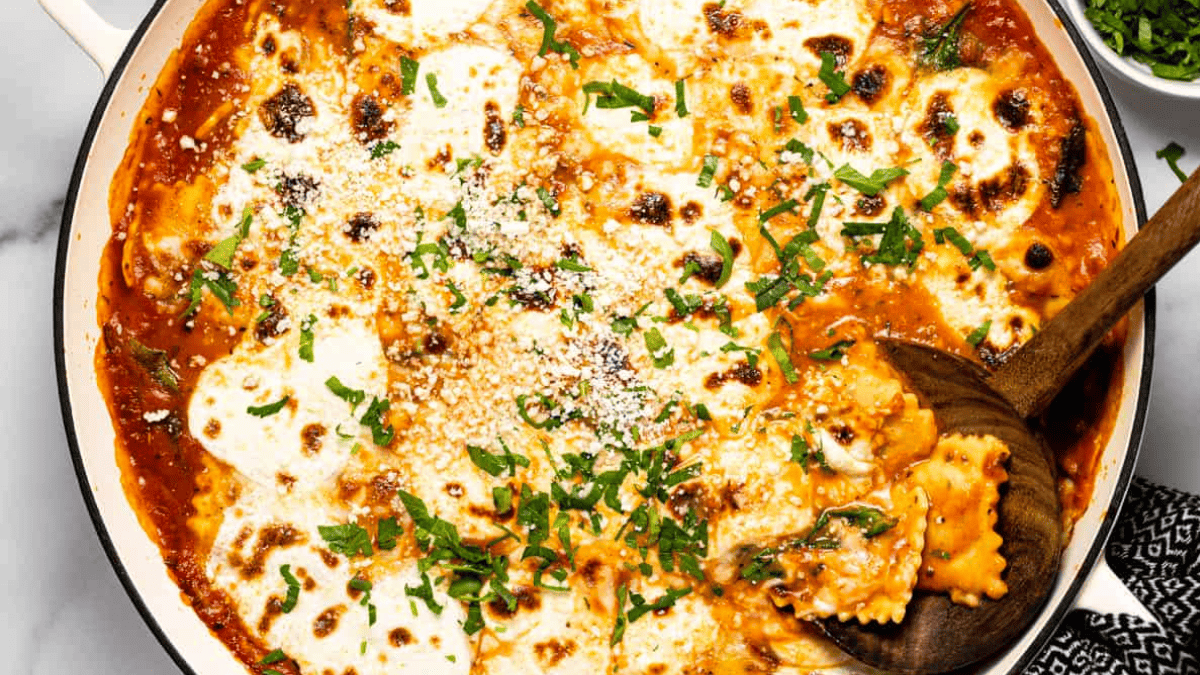 Say goodbye to complex prep and hello to easy and satisfying meals with this fantastic roundup of dump and bake recipes that can be done in under 30 minutes. These recipes range from hearty casseroles to creamy pasta dishes and will be the quick-fix recipes that will make your busy days a breeze!
12 Dump-and-Bake Recipes Done in 40 Minutes (Or Less!)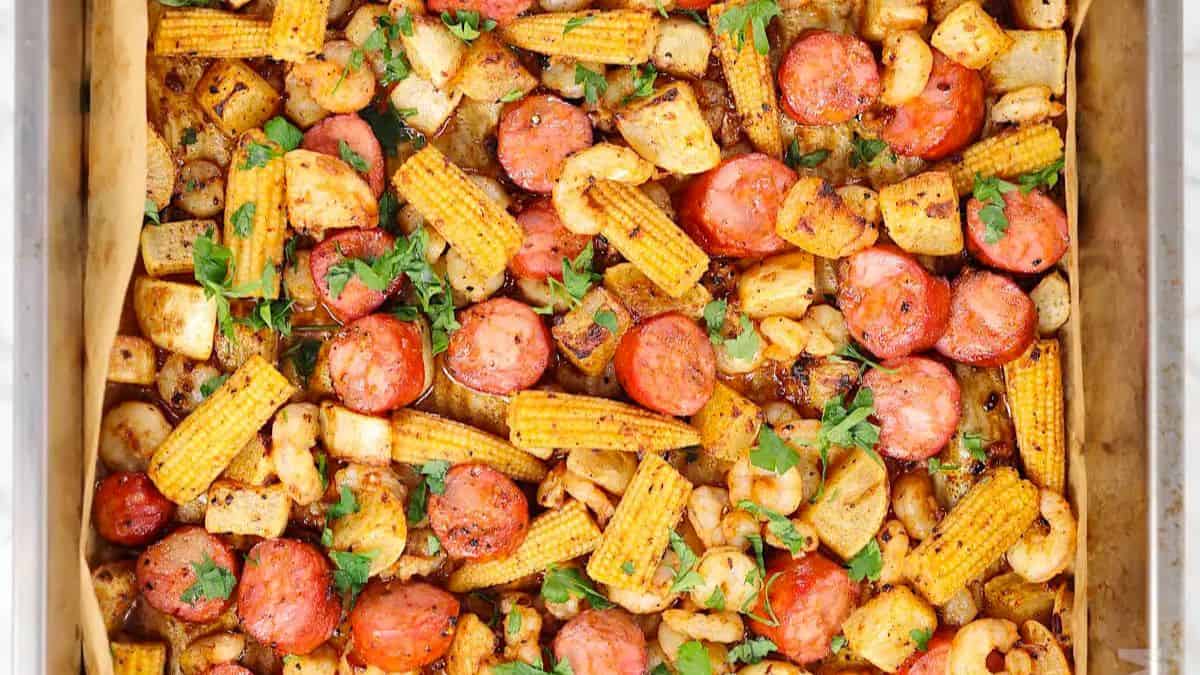 Say goodbye to time-consuming prep and hello to quick and delicious meals with this fantastic roundup of dump and bake recipes that are ready in under 40 minutes. We've put together an array of fuss-free recipes that will save you time in the kitchen without sacrificing flavor. Whether you're a busy parent, a working professional, or simply want a quick meal without a lot of thinking, these dump and bake recipes are here to make your life easier and tastier!