Move over, pumpkin pie! As much as we love the classic pie, pumpkin is a far more versatile ingredient that you can also incorporate into savory dishes. Explore this collection of savory pumpkin recipes that will become your new favorites!
Pumpkin Mac and Cheese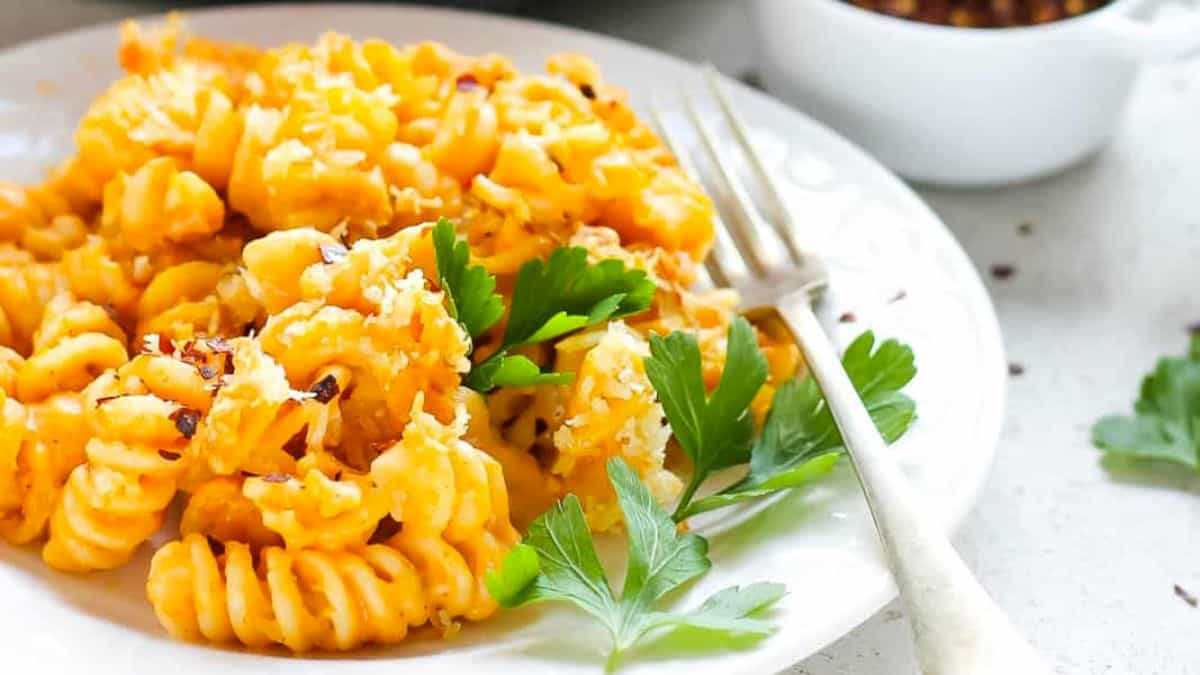 This Pumpkin Mac and Cheese is an easy, healthy baked pasta dish that's perfect for a weeknight dinner! Lighter than your average mac and cheese thanks to the addition of pumpkin, it's a vegetarian meal the whole family will love.
Savory Pumpkin Dip Recipe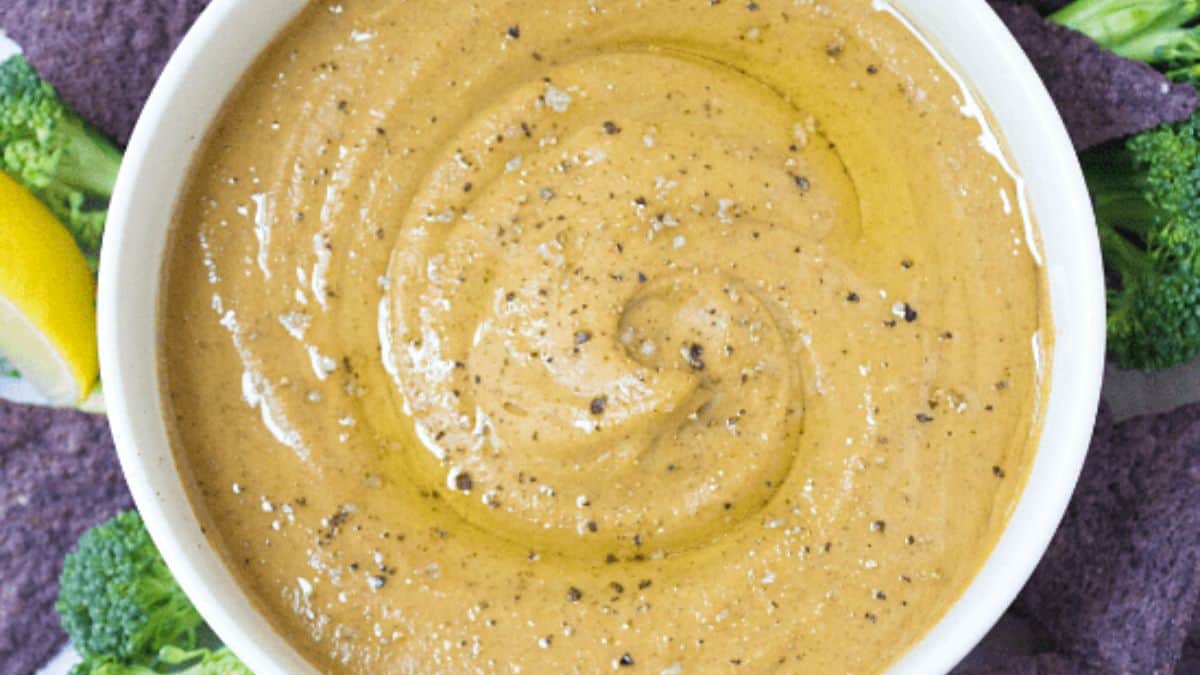 This savory Pumpkin Dip Recipe is delicious, healthy, and comes together in just 5 minutes.
Baked Taquitos with Pumpkin and Black Beans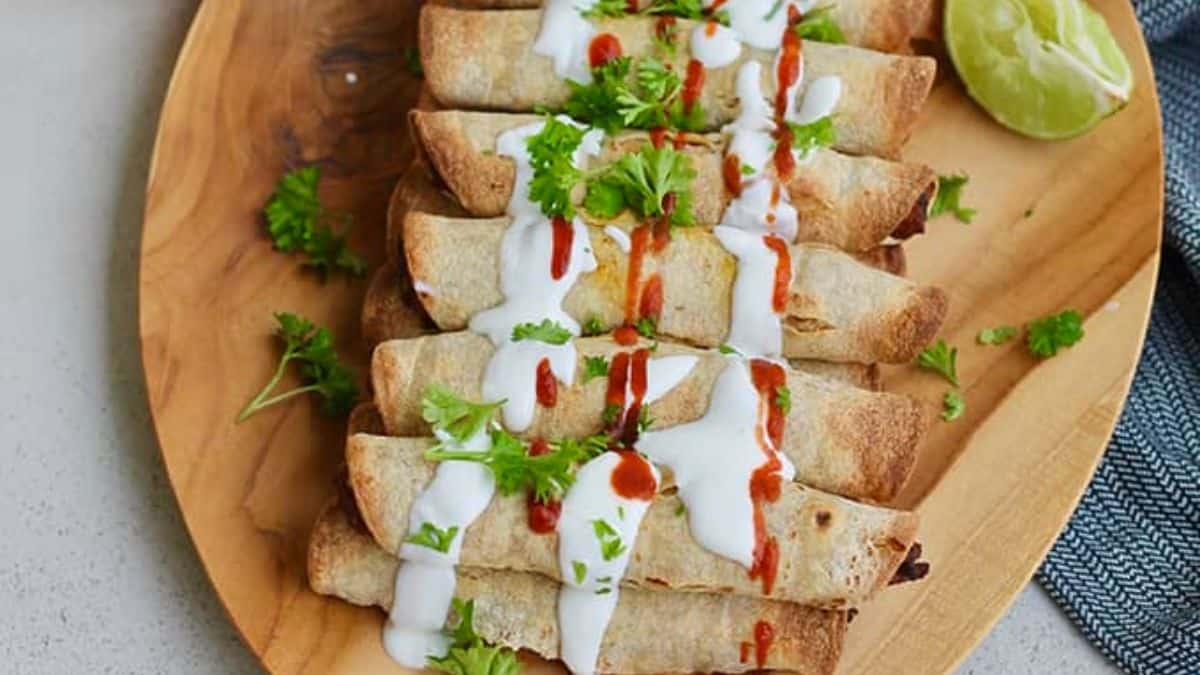 This Baked Taquitos Recipe is made with pumpkin, black beans, and a bit of cheese. It's an easy, healthy vegetarian taquito recipe, and is totally freezer-friendly too. Your kids will love these black bean taquitos as a Halloween party snack!
Pumpkin Pizza with Pancetta, Caramelized Onions & Crispy Sage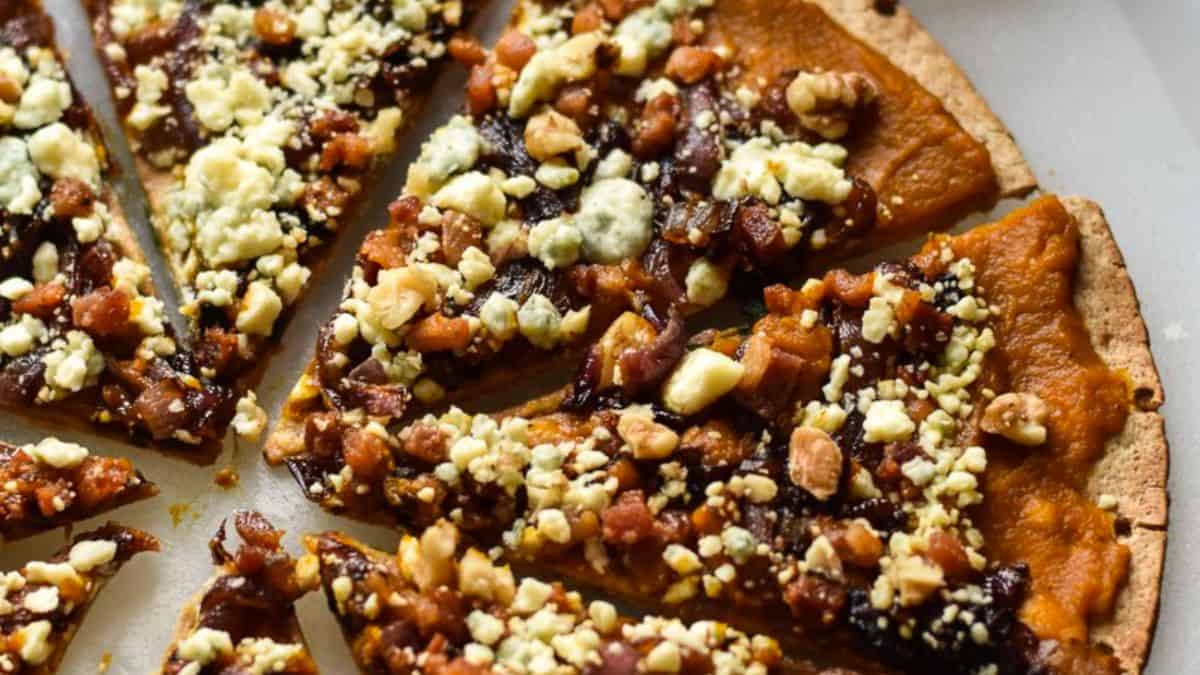 Pumpkin pizza will take your Friday night up a notch! This creative, seasonal variation leans on canned pumpkin pureé for the base of the sauce. Big flavor toppings like pancetta, bleu cheese and caramelized onions are a winning combination.
Pumpkin Bolognese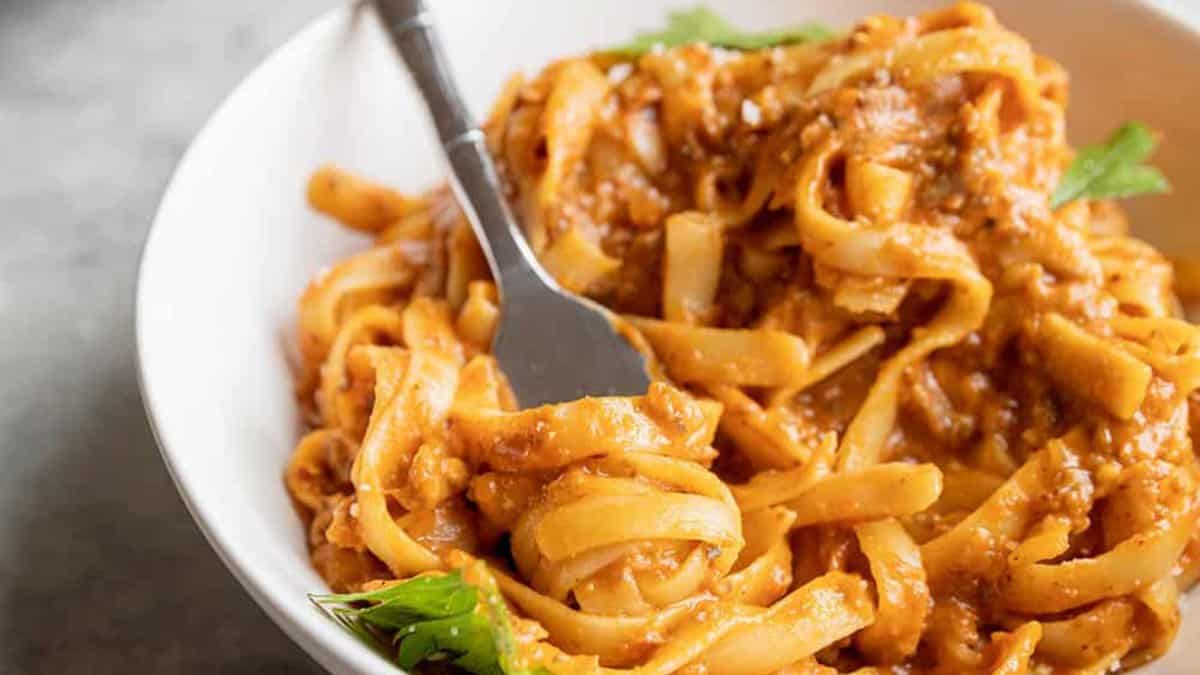 Vegan Pumpkin Bolognese is the BEST vegan bolognese with mushrooms and a creamy pumpkin dairy-free sauce. A must for fall and winter, and delicious any time of year.
Pumpkin Chicken Curry
Photo credit: Lavender & Macarons
Pumpkin Chicken Curry is juicy, tender chicken breasts cut into bite-size pieces and simmered in a flavorful and creamy canned pumpkin sauce. This easy and quick one-skillet recipe is bursting with flavor and is perfect for a cozy autumn meal.
Pumpkin Potato Soup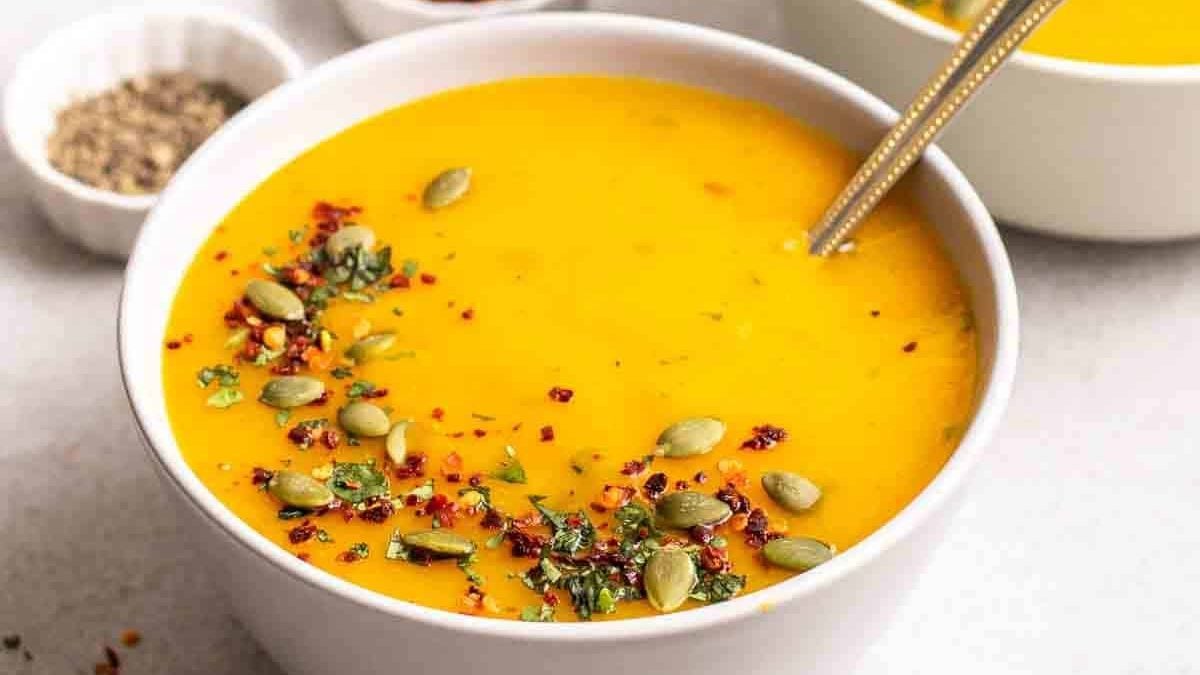 Make some thick and creamy pumpkin potato soup from scratch in just 30 minutes! This luscious one pot soup also happens to be vegan and gluten-free.
Savory Vegan Pumpkin Cheese Scones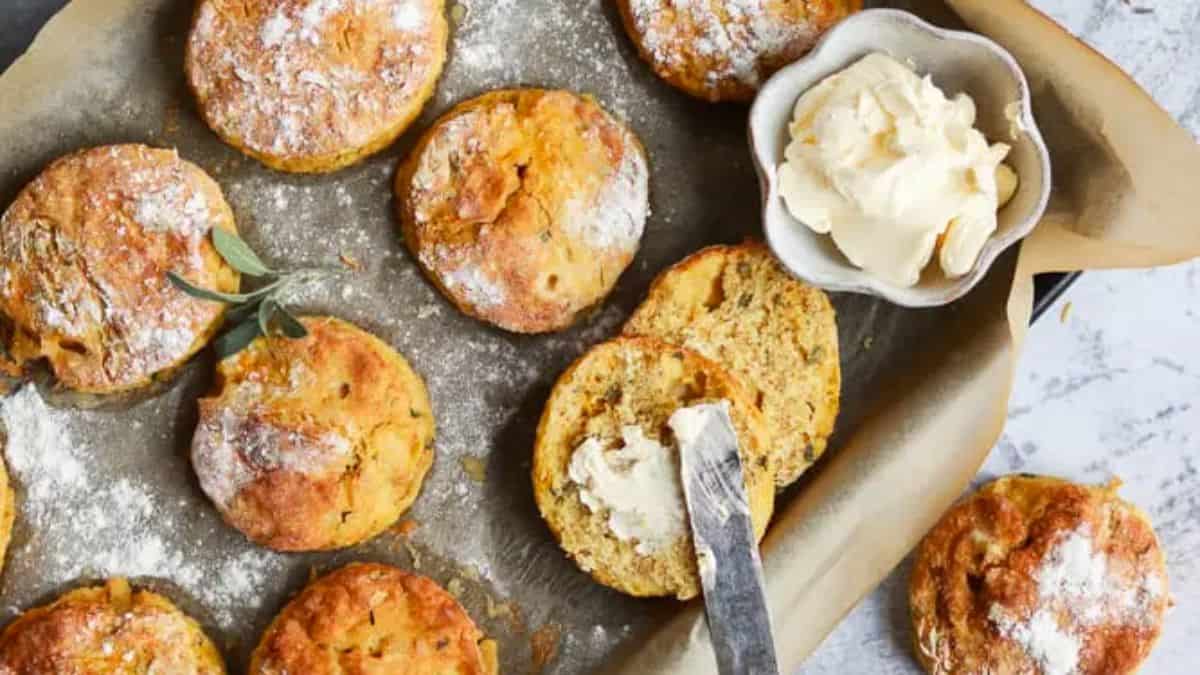 Delicious pumpkin scones made savory with cheese and herbs. Perfect vegan recipe to serve at afternoon tea or as a yummy accompaniment to a warming soup!
Creamy Baked Pumpkin Gnocchi with Italian Sausage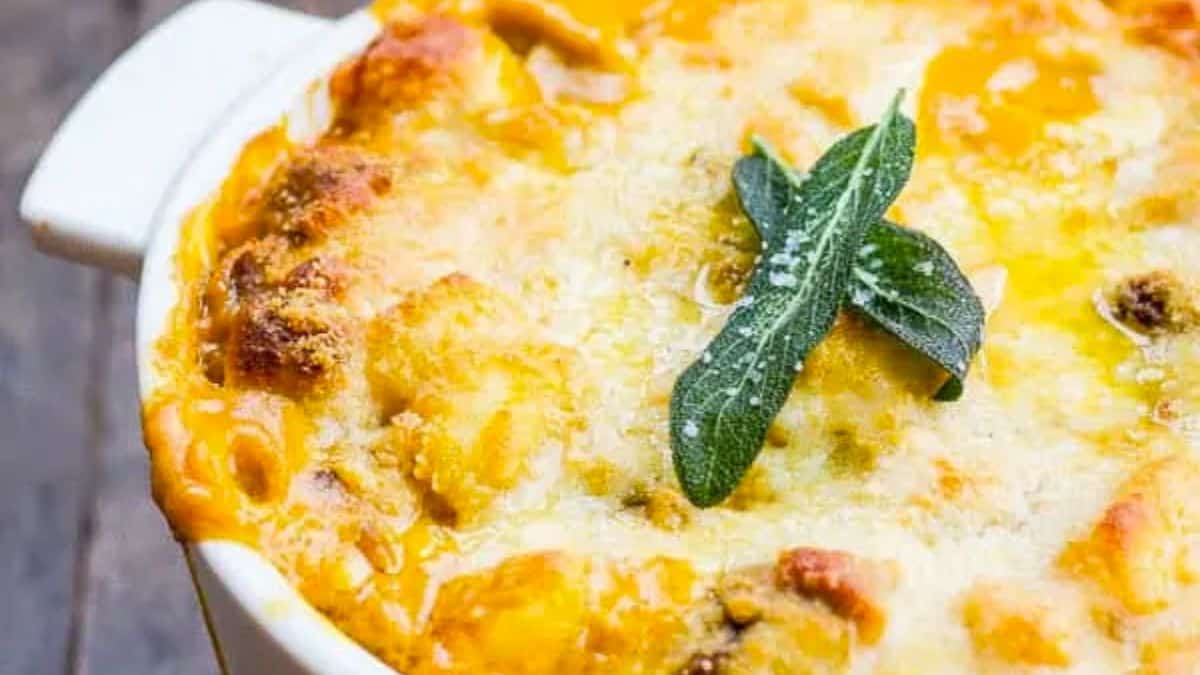 This Baked Pumpkin Gnocchi with Italian Sausage is made with plain gnocchi and baked with a creamy, easy-to-make pumpkin sauce.
Savory Pumpkin Casserole Recipe with Herbs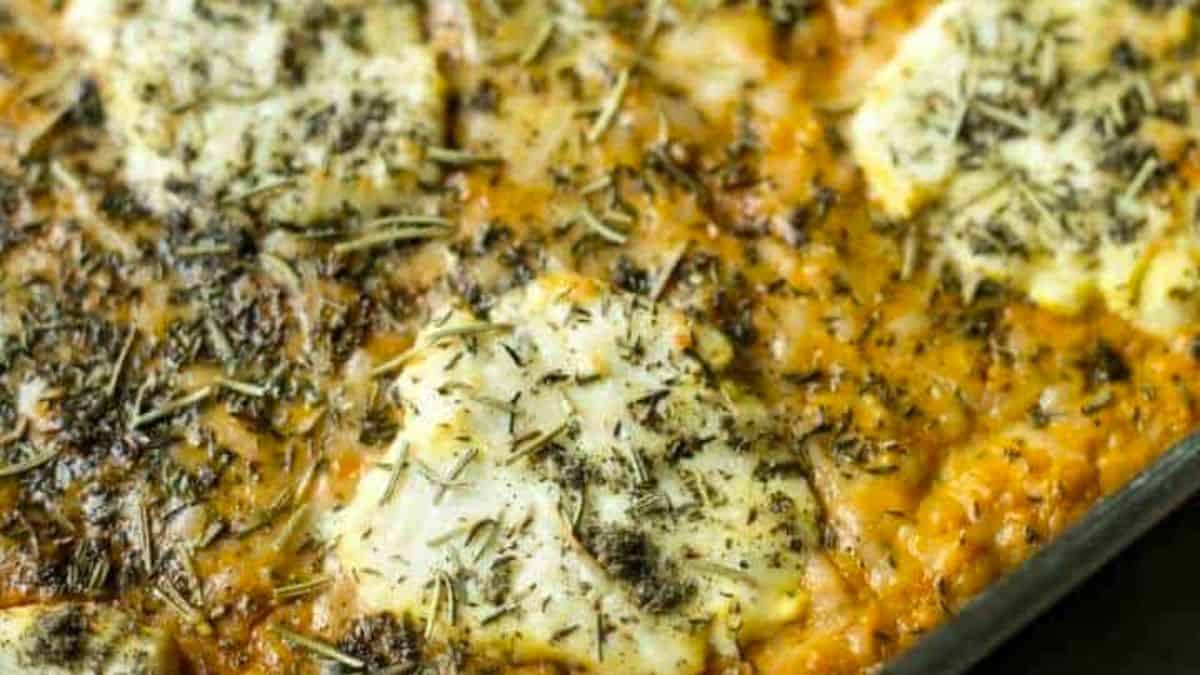 Savory pumpkin recipes like this pumpkin casserole are fantastic for a keto-friendly, holiday side dish. With its savory herb topping, the casserole will pair beautifully with a holiday turkey or ham.
Easy Pumpkin Black Bean Chili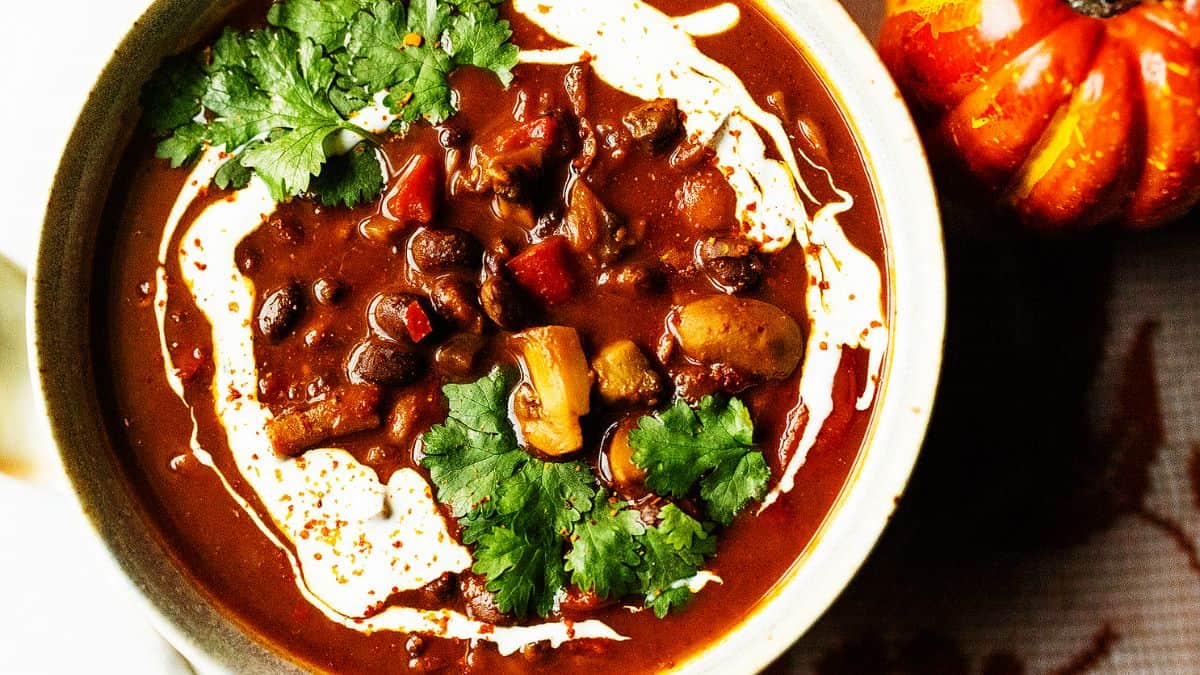 This easy pumpkin black bean chili is a simple vegetarian recipe that loads up the mushrooms in chili. If you're looking for an awesome chili with pumpkin, this is your recipe!
Easy Roasted Pumpkin Hummus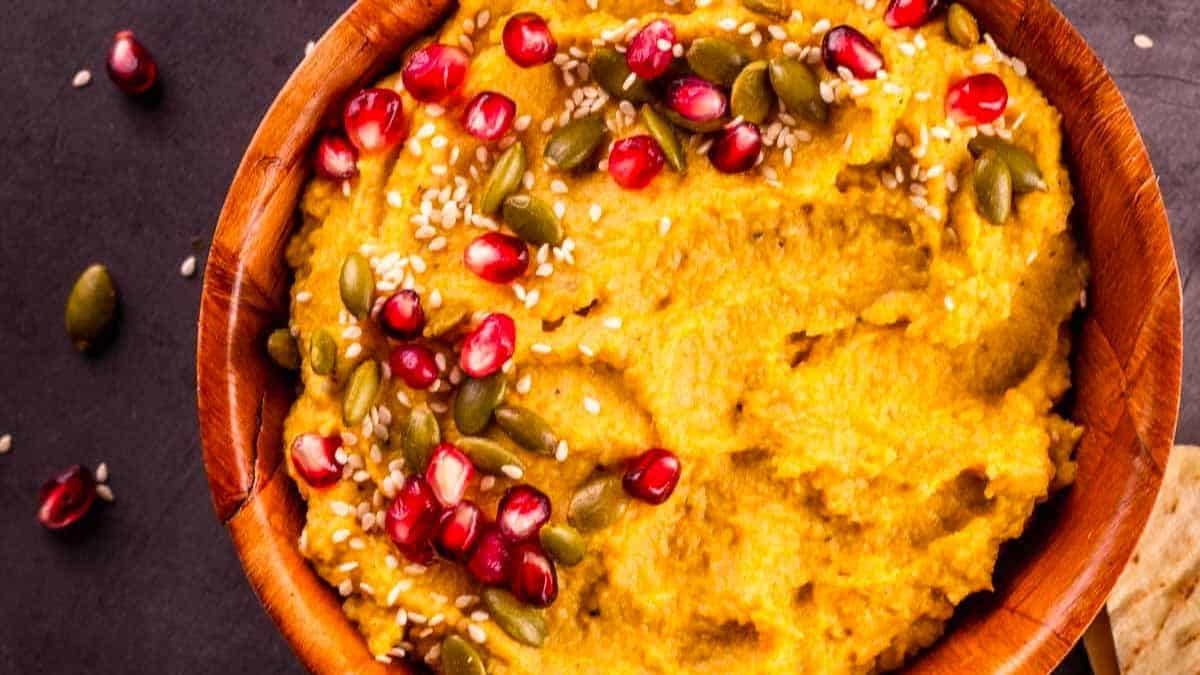 This easy roasted pumpkin hummus is made with a few simple ingredients, including chickpeas, tahini and freshly roasted pumpkin puree. Slightly sweetened with maple syrup, this delicious pumpkin flavored hummus is great with pita, vegetables or your favorite crackers!
Easy Pumpkin Pasta Sauce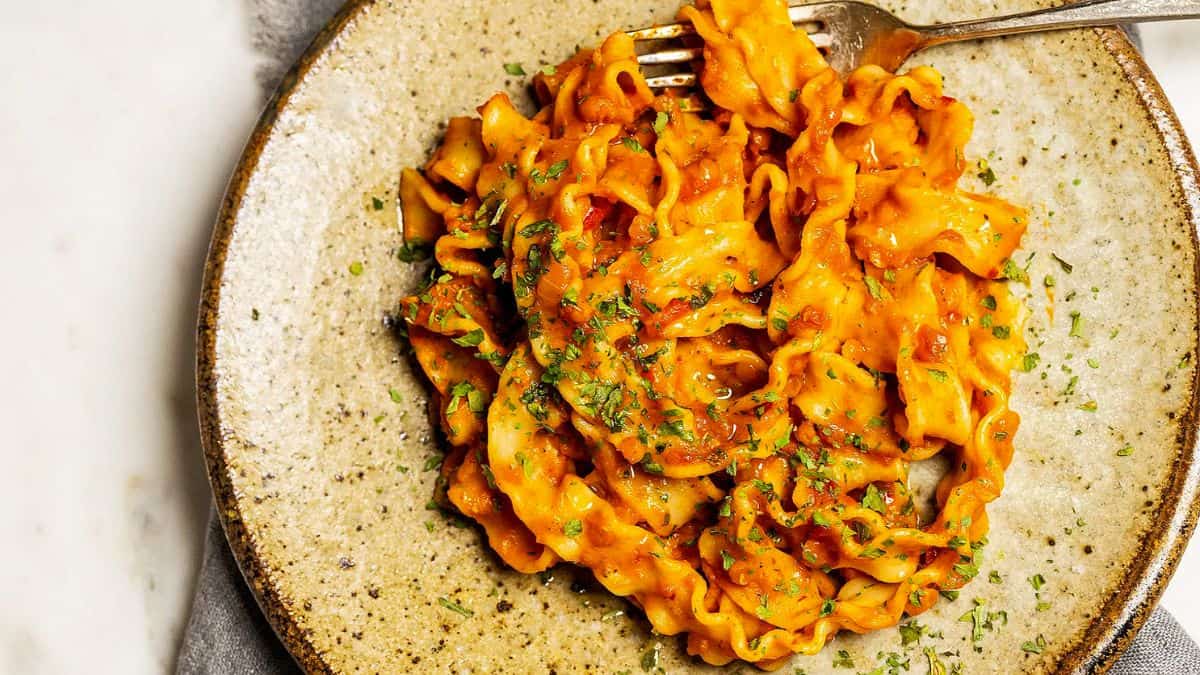 This easy pumpkin pasta sauce is exactly what you need in a quick, tasty pantry pasta sauce. This vegetarian pasta sauce is made with red lentils for a hearty dinner.
Pumpkin Rice with Fall Vegetables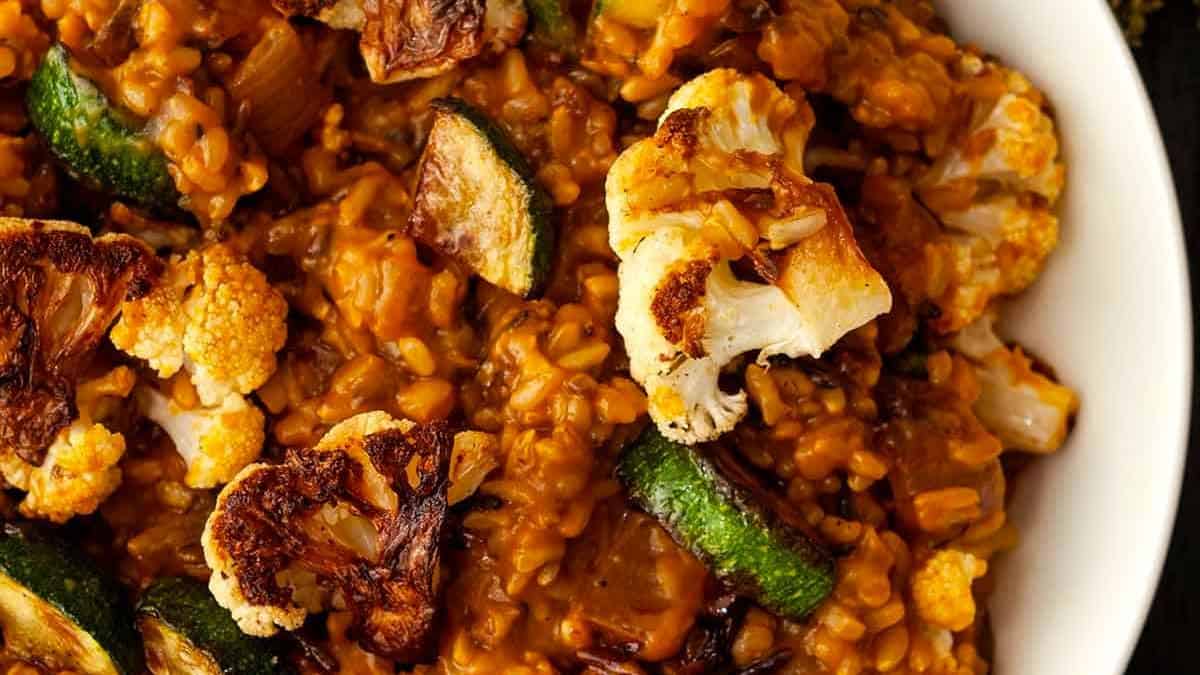 This creamy pumpkin rice recipe includes roasted cauliflower, sautéed zucchini, and red onion. Made with wild rice, canned pumpkin puree, and a little parmesan to make it creamy, this exquisite Fall side dish will impress every guest at Thanksgiving or the Halloween dinner party! The whole recipe takes less than an hour to make, and it's easy to reheat too!
12 Most Overrated Restaurant Chains In The United States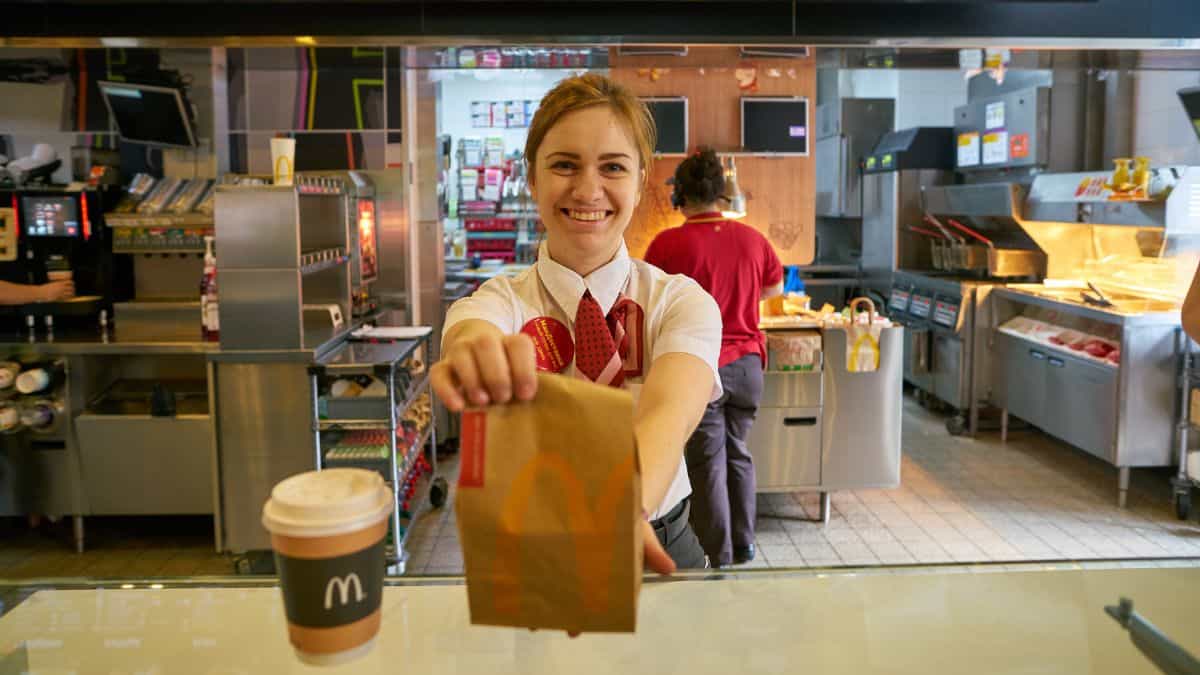 Curious about which restaurant chains live up to the hype, and which definitely do not? Join us as we explore the 12 restaurant chains that have sparked a lively debate in a recent internet forum discussion. While these establishments may have garnered popularity, they're not without their share of critics. We'll delve into what makes these chains some of the most overrated in the nation, shedding light on the dining experiences that might leave you questioning the hype.
12 Common Groceries That Are A Total Waste Of Money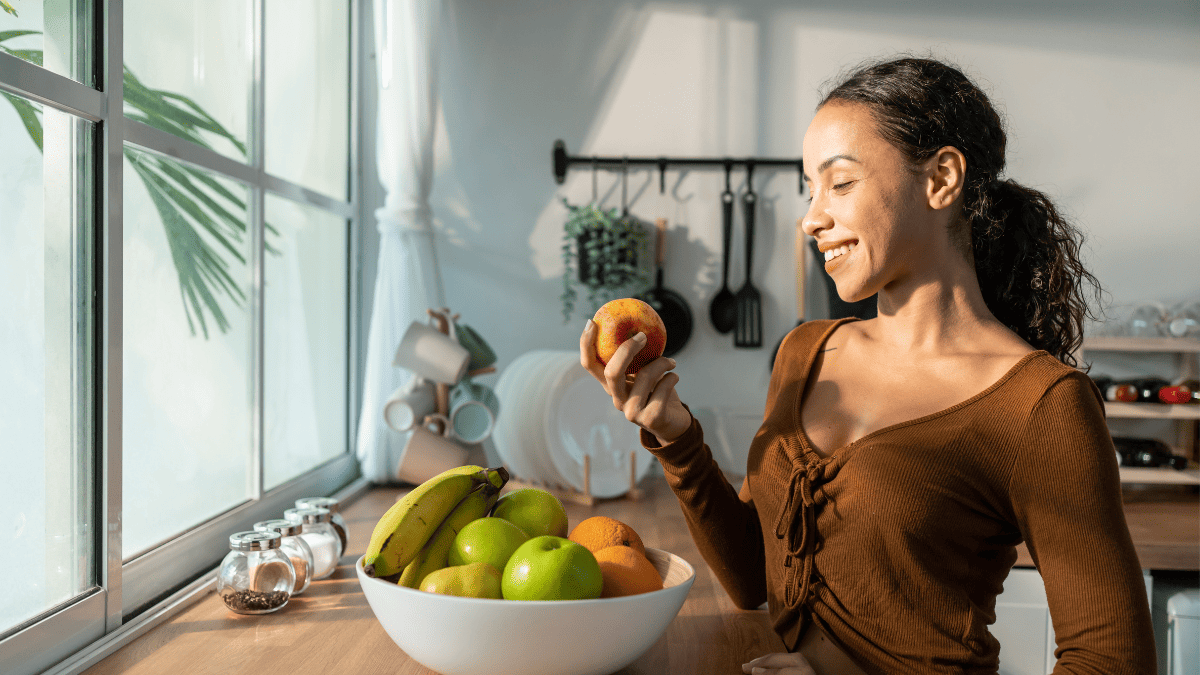 Are you tired of feeling like your grocery bills are climbing higher and higher each month? You're not alone. We're about to uncover a secret that could save you a significant amount of money, so you can spend it where you really need it instead! Get ready to discover the 12 common groceries that might just be a total waste of your hard-earned cash. Buckle up, savvy shoppers, it's time to make your grocery list smarter and more budget-friendly!
46 Easy Tasty Appetizers To Try Tonight!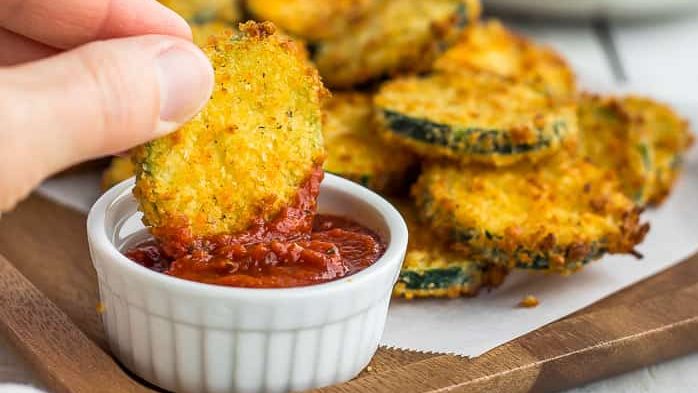 If you want to make your meals extra special this week, you're in luck! We've got a list of super easy appetizers that are quick, simple to make, and bursting with flavor. These appetizers are sure to impress without requiring much effort - so you can make them any night of the week!
12 Dump-and-Go Soups for Easy Weeknight Meals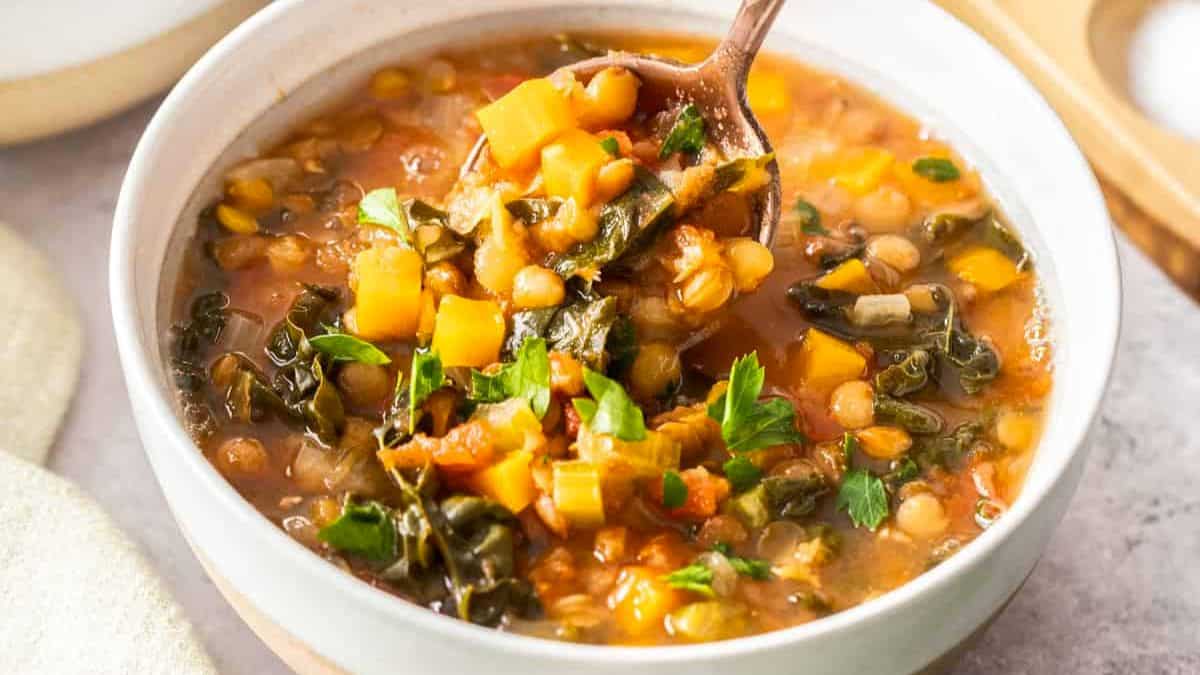 Ready to enjoy delicious homemade soups with minimal effort? This collection of 12 dump-and-go soup recipes is here to make your life easier and tastier. From hearty stews to creamy bisques, these recipes require little more than combining ingredients in a pot and letting the flavors meld, promising you a hot and satisfying meal with minimal fuss.
Feeling Lazy Tonight? These Easy Recipes Are the Answer!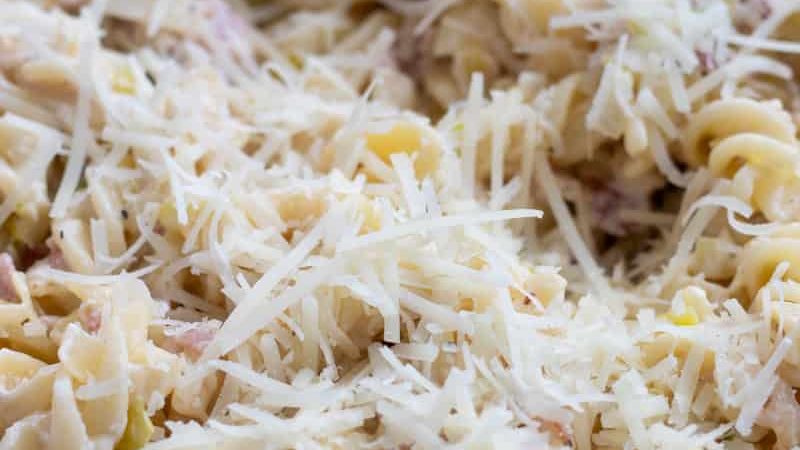 a
We all have those lazy nights when cooking feels like a chore. But fret not! We've got your back with a collection of super easy and delicious recipes that are perfect for when you're feeling a bit lazy in the kitchen. These recipes will help you whip up a tasty meal without breaking a sweat, so you can relax and enjoy your evening.