When it comes to cooking with apples, there are a few time-honored recipes you've come to love. But if you want to try something new, you have come to the right place. Discover a new culinary journey that showcases the best apple flavors in unique dishes you probably haven't tried before.
Sweet Potato, Apple, and Bacon Hash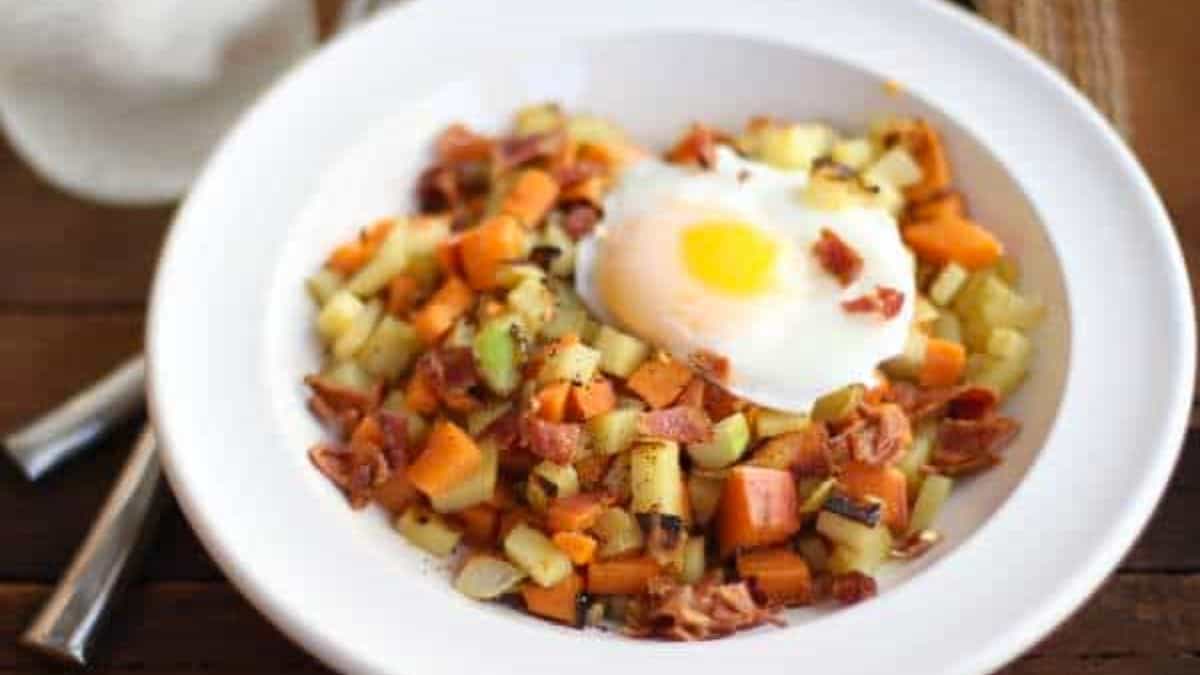 There are few things as satisfying as throwing vegetables in a hot pan, stirring until they are crisp and golden, and topping them with a fried egg. However, the sweetness of the apples and the saltiness of the bacon are a perfect pair in this fall-themed hash.
Cinnamon Apple Brie Crescent Rolls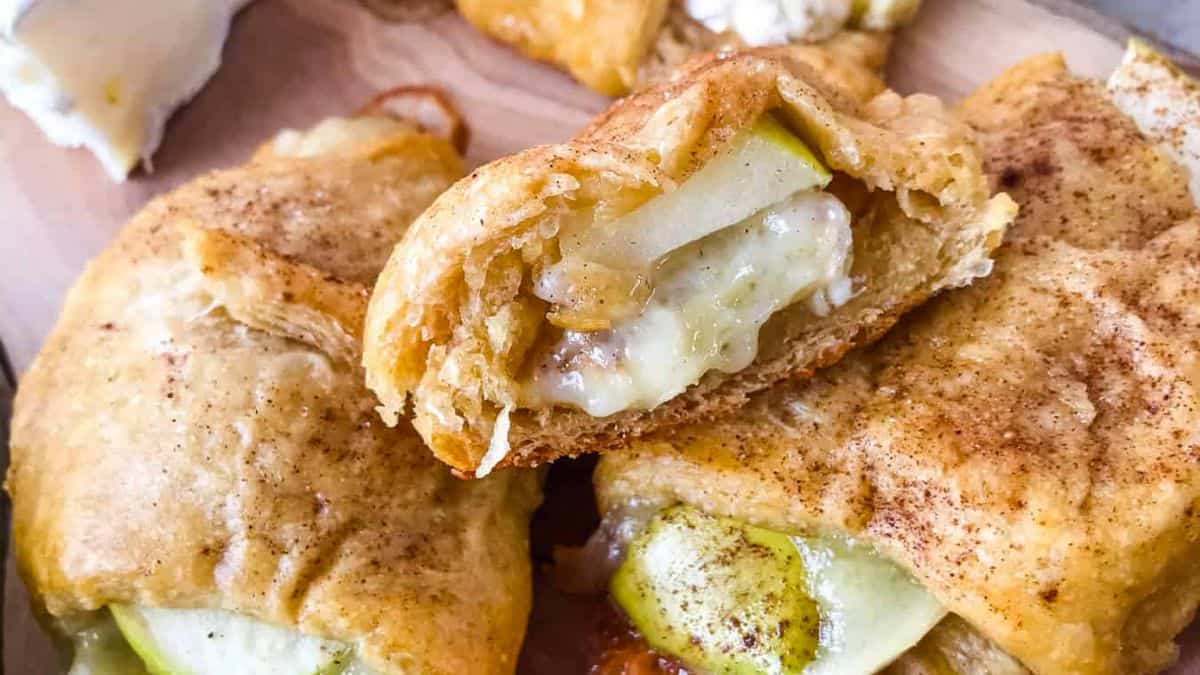 Cinnamon Apple Brie Crescent Rolls are a cheese crescent roll recipe filled with sliced apples, cinnamon, and brie cheese. Fast and easy sweet bread recipe.
Apple Risotto with Marcona Almonds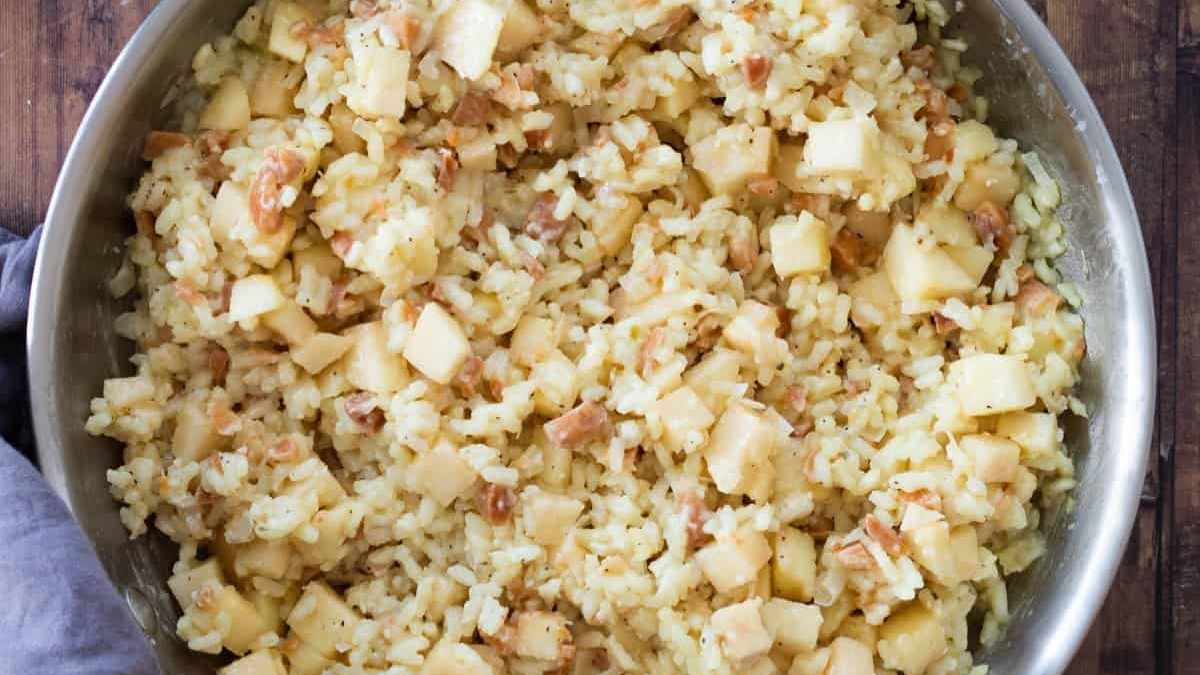 Make this delicious Apple Risotto loaded with apple flavors in 35 minutes. Apple Risotto is a delicious side dish or meal on its own, topped with crunchy Marcona almonds. Follow my no-stir risotto method for the creamiest, easiest risotto!
Apple Pie Egg Rolls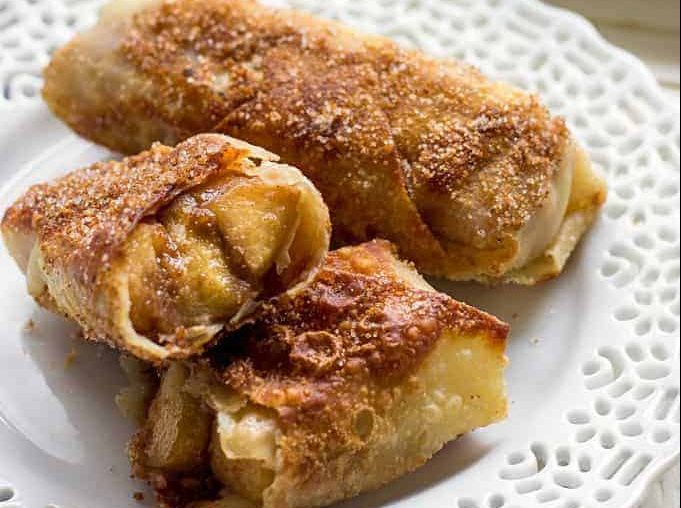 These Apple Pie Egg Rolls are crispy on the outside with a tangy and moderately sweet green apple filling. They make a great choice for breakfast or brunch.
Authentic Spicy Apple Curry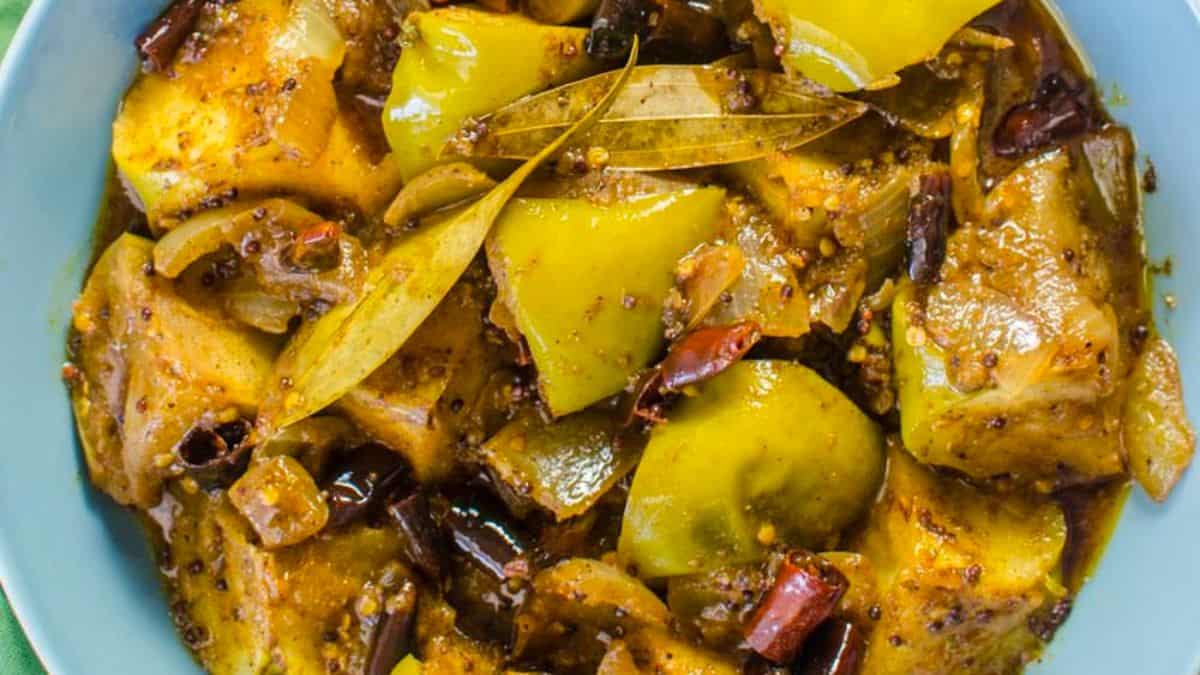 A warm, sweet, spicy Green Apple Curry dish that transforms the sourness of green apples with the earthy spiciness and robust flavours of Sri Lankan roasted curry powder! This Sri Lankan apple curry is an easy, vegan side dish to prepare that's full of flavour!
Apple Brie Crostini Appetizer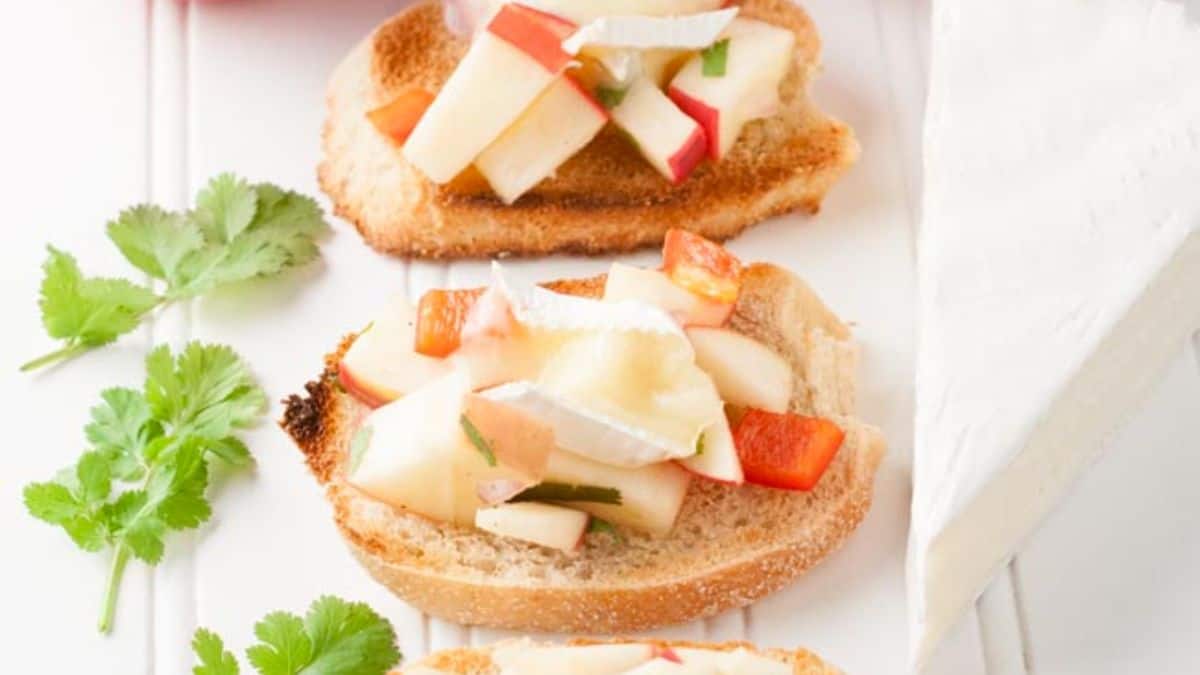 We tend to have apples leftover this time of year from our homemade applesauce tradition and so we find ourselves making other apple laden favorites like our Apple Crisp and our Mulligatawny Soup. And today, we'll show you another of our favorite uses for apple, our Apple Brie Crostini appetizer.
Apple Crisp Cookies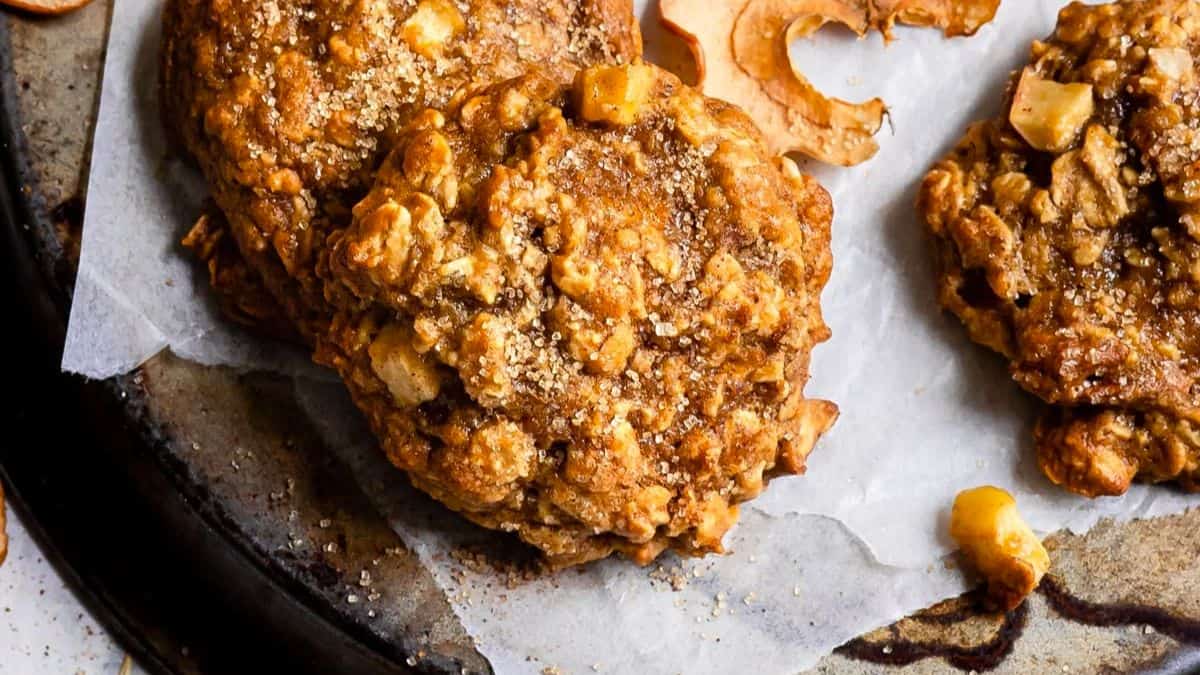 Apple crisp cookies are chewy, crispy apple spice cookies that taste like brown sugar apple crisp topping in cookie form.
Apple Cheddar Grilled Cheese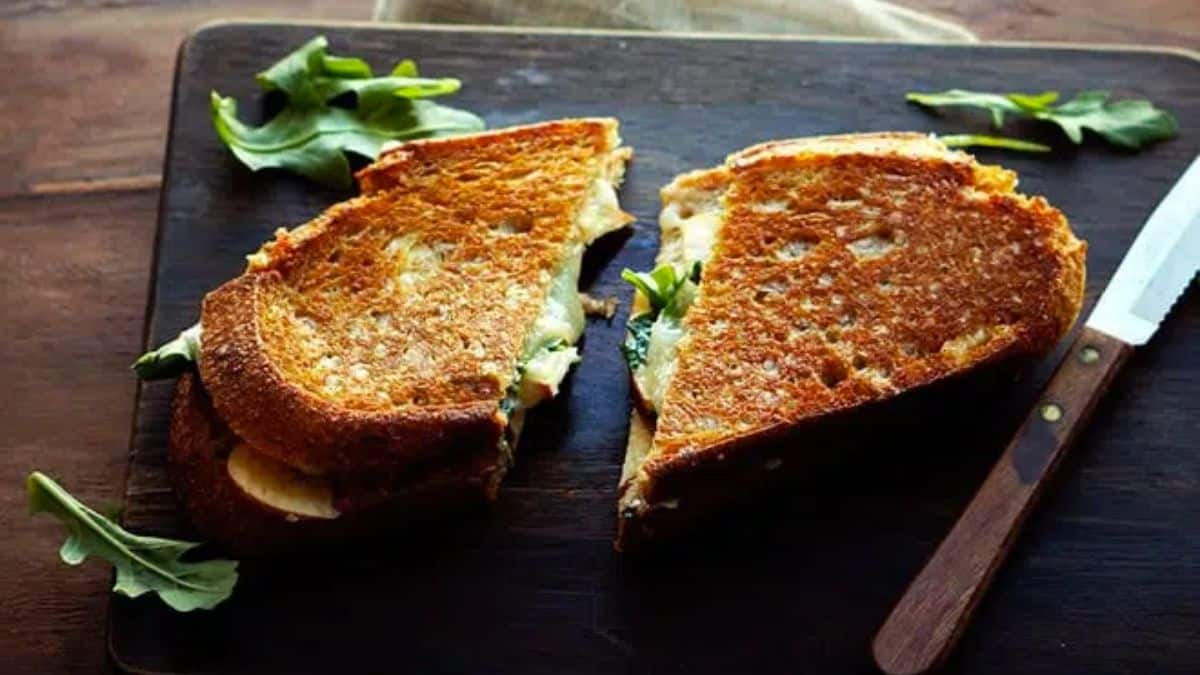 Salty, tangy, creamy cheddar and sweet, acidic, crispy apples are a natural pair in a melody of tastes and textures. Apple slices make a simple, comforting grilled cheese gourmet, especially when topped with a bit of pungent red onion and peppery arugula.
Apple Pie Pot Stickers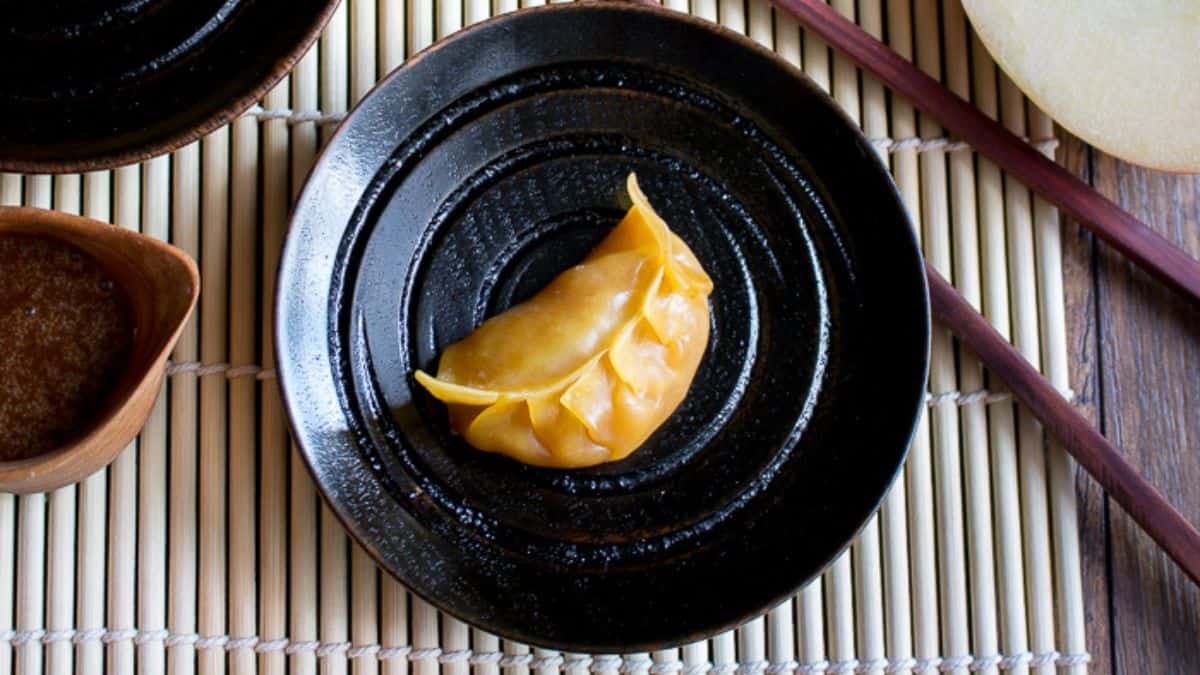 Apple Pie Pot Stickers are little Chinese pan fried dumplings stuffed with apples, cinnamon and ginger with a super easy Cinnamon Ginger Caramel sauce for dipping. Perfect dessert to celebrate Mid-Autumn Festival.
Healthy Apple Pie Pancakes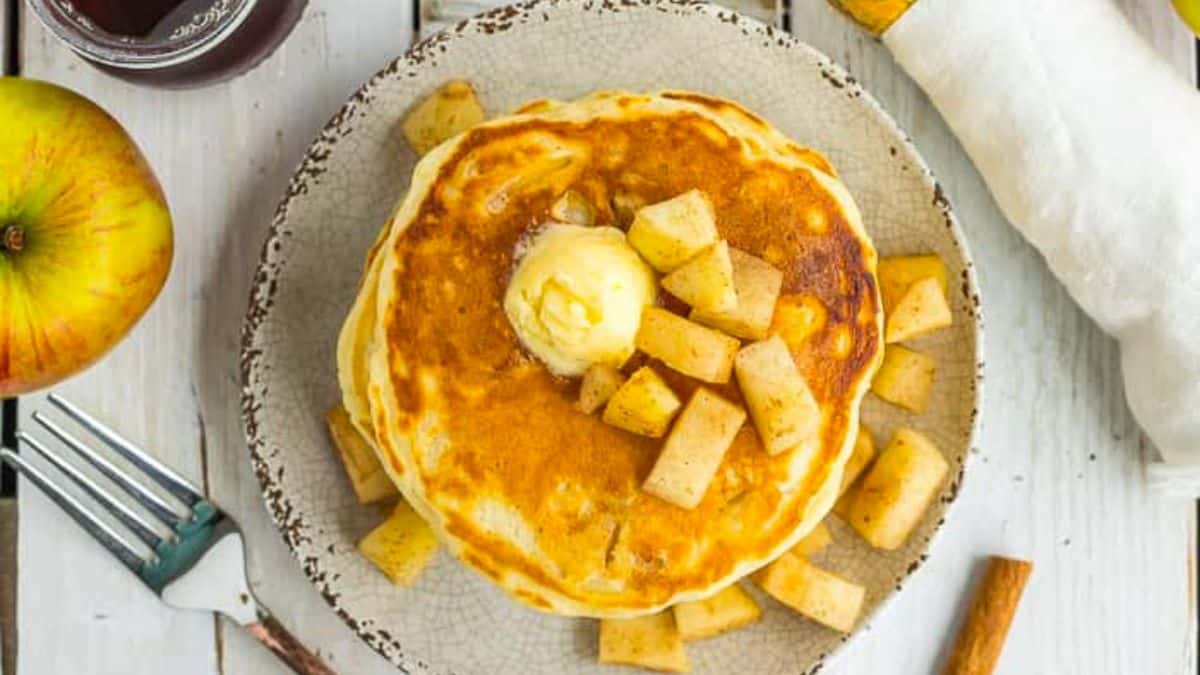 Delicious Apple Pie Pancakes made from 100% whole wheat flour. These cinnamon-flavored apple-packed pancakes are the perfect fall breakfast.
Easy Apple and Bean Stew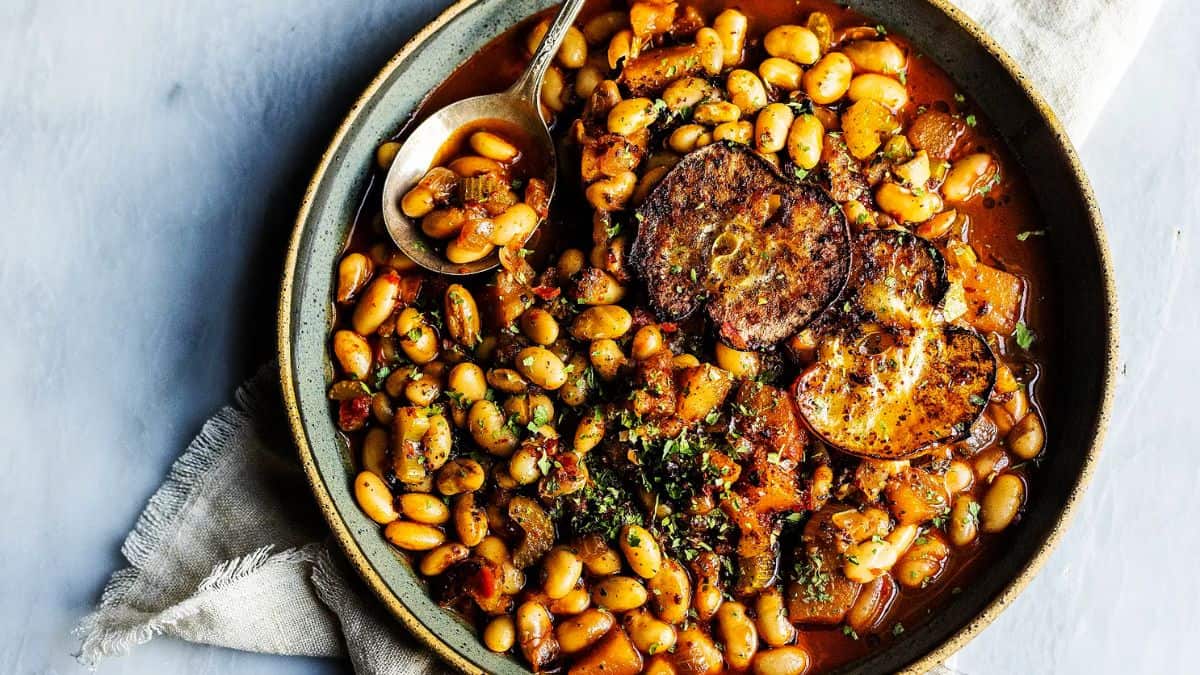 This easy apple and bean stew is spiced with rosey harissa and served with crispy apple slices. This is going to be your favorite savory apple recipe!
Apple Parsnip Soup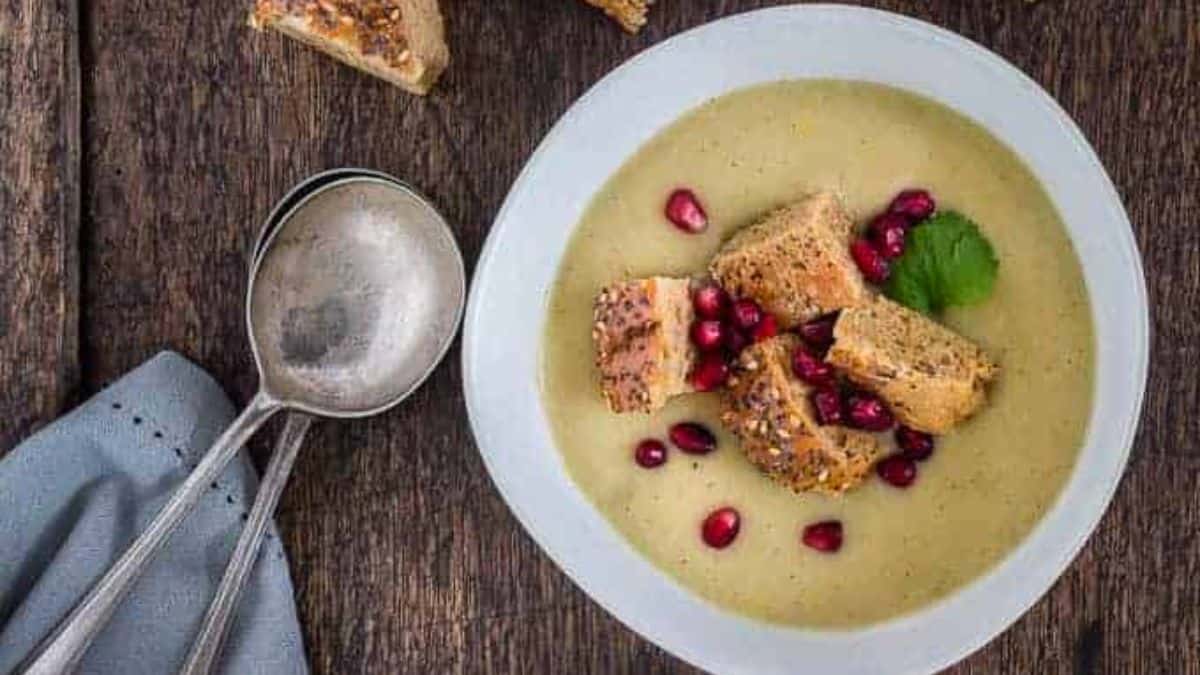 You will love this warming, creamy and delicious Apple Parsnip Soup that full of every pantry staples. It requires minimal prep and you can have dinner on the table in less than 30 minutes!
Kale Wild Rice Salad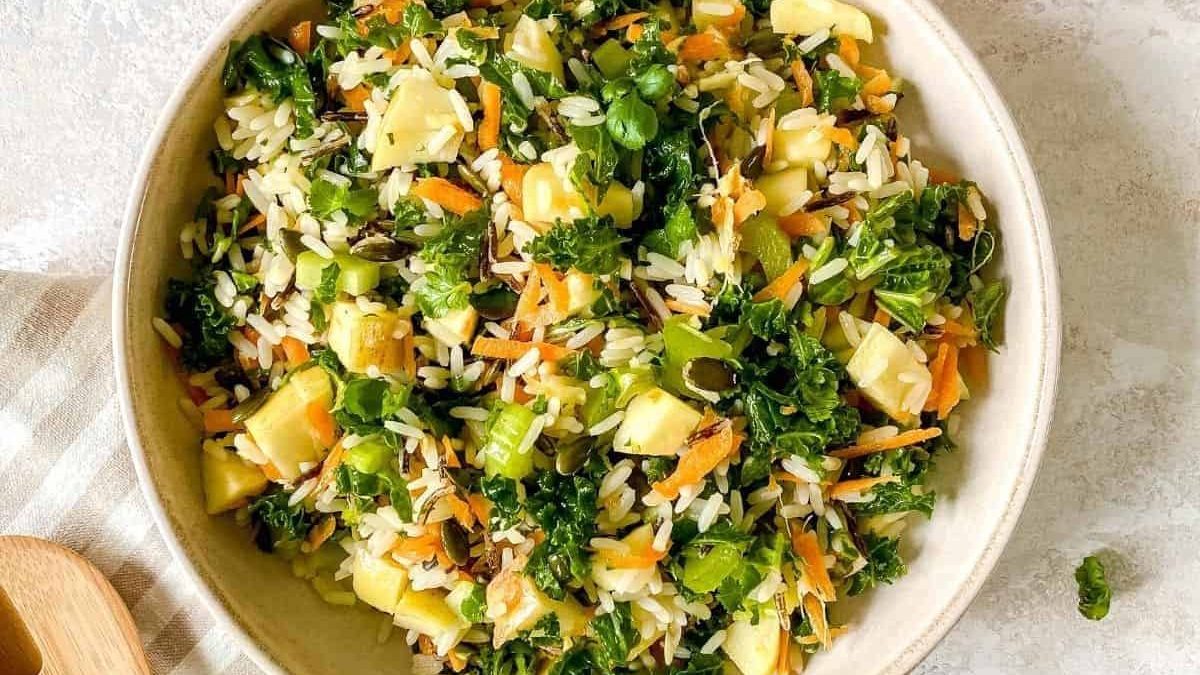 This kale wild rice salad combines fresh fruit and vegetables with wild rice for a healthy lunch or side salad. Easy to make, this vegan salad is full of flavour with a deliciously zingy ginger dressing. Get the recipe.
12 Ground Beef Dump-and-Bake Dinners for Super Busy Nights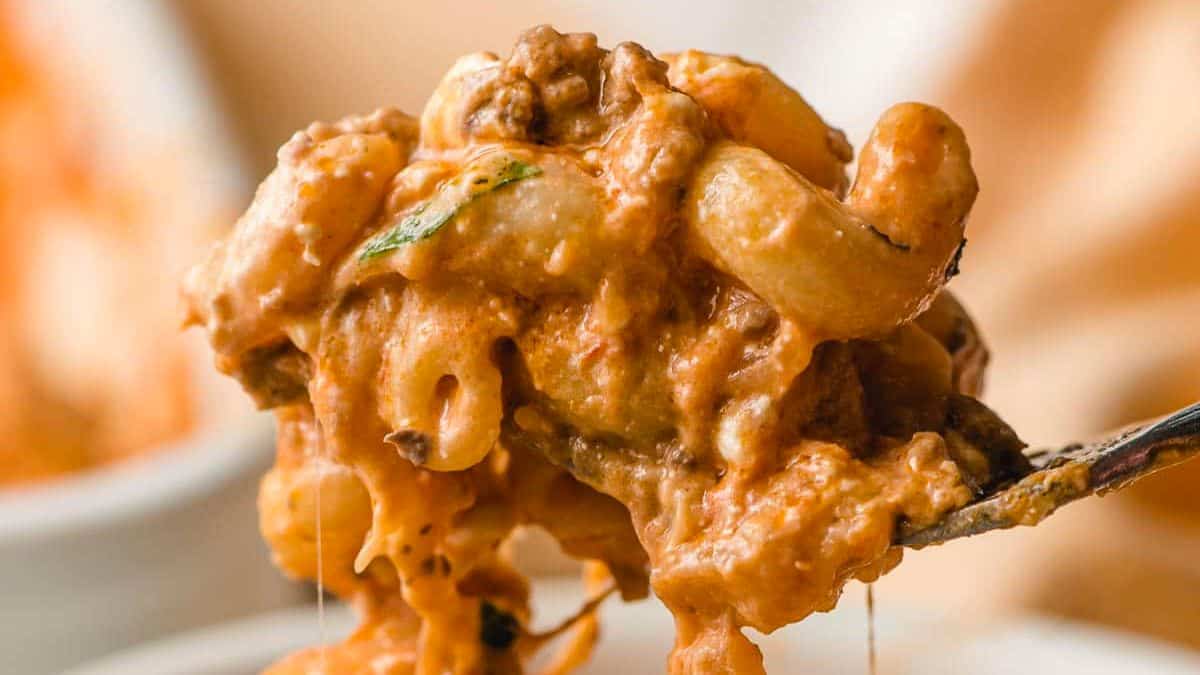 Say goodbye to complicated meal prep and hello to effortless cooking with these delicious dump and bake ground beef recipes. We've gathered a variety of delicious and hassle-free dishes that will save you time in the kitchen. Get ready to enjoy hearty and satisfying meals with minimal effort, making weeknight dinners a breeze!
12 Dump-and-Bake Recipes Done in 30 Minutes (Or Less!)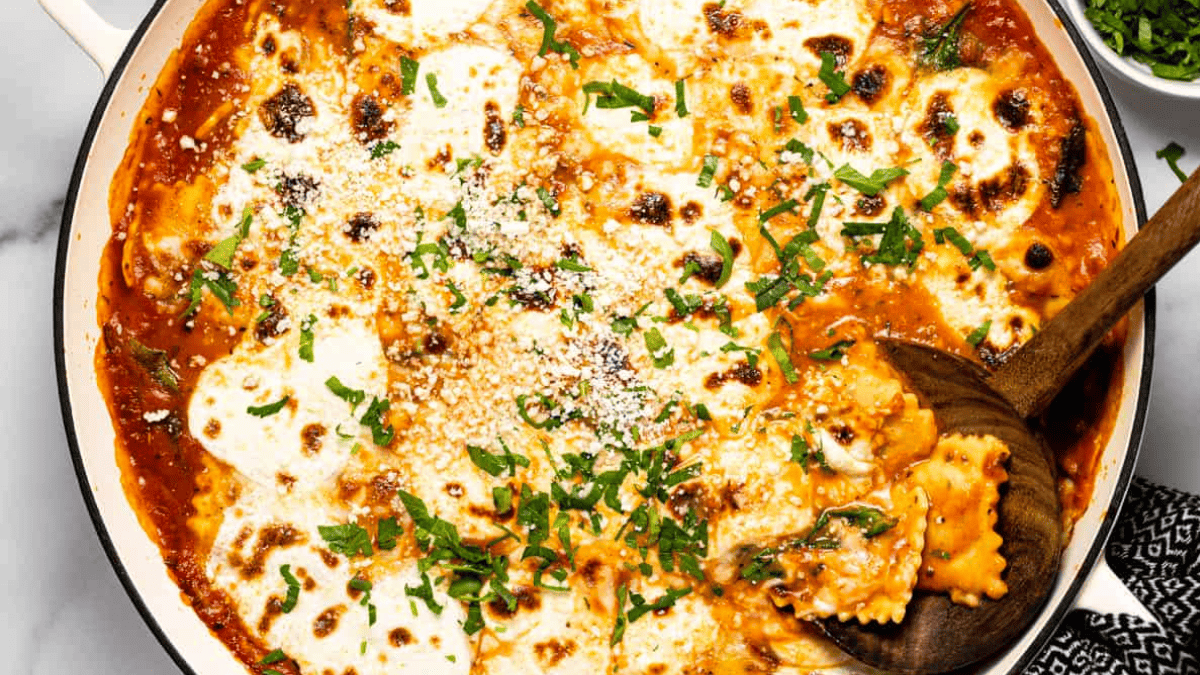 Say goodbye to complex prep and hello to easy and satisfying meals with this fantastic roundup of dump and bake recipes that can be done in under 30 minutes. These recipes range from hearty casseroles to creamy pasta dishes and will be the quick-fix recipes that will make your busy days a breeze!
Storebought Wins: 10 Foods That Are NOT Better Homemade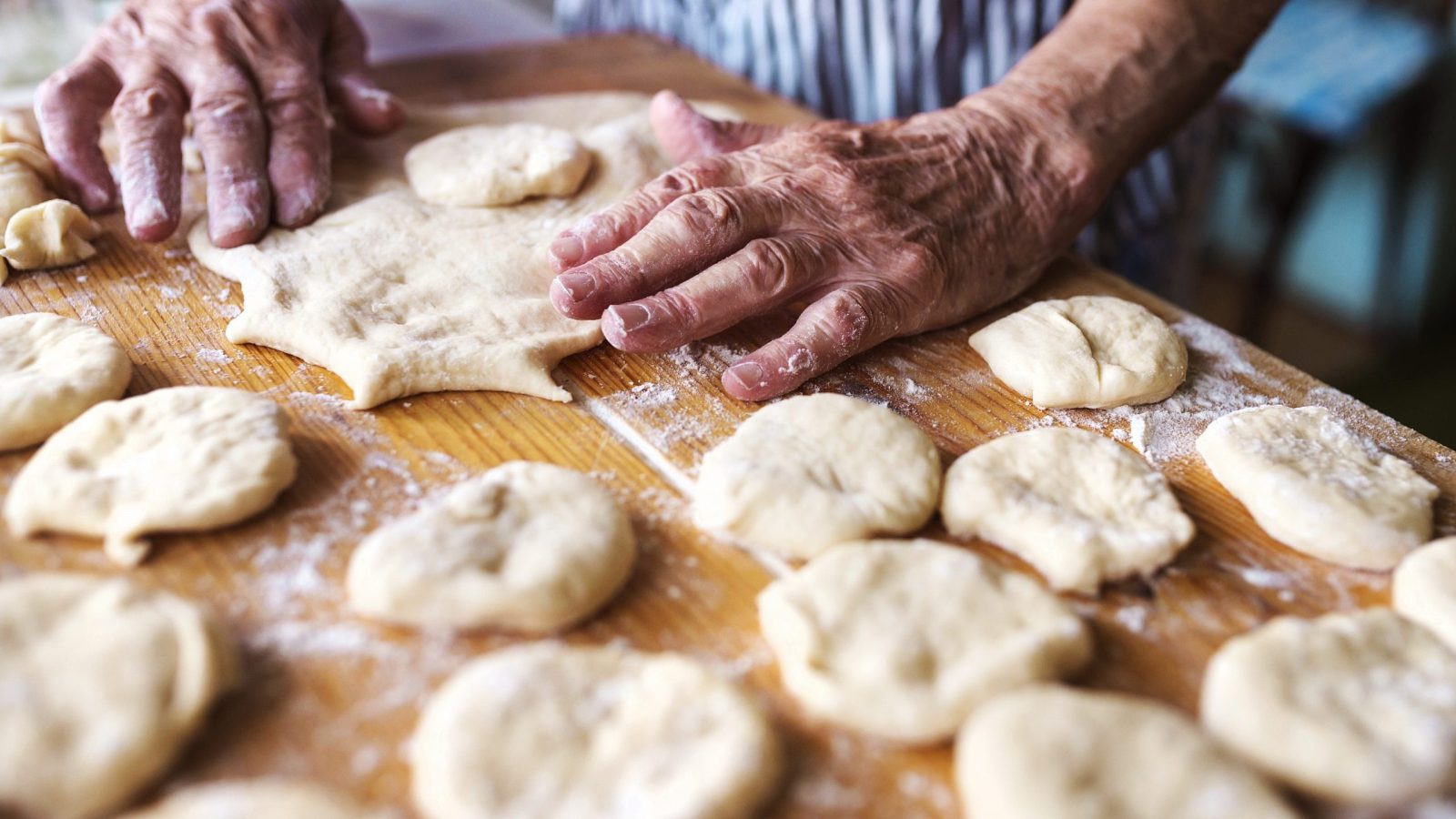 A lot of the time we value homemade food much higher than what we get from the store. And in many cases, this is correct - homemade is better. But for some foods, this is definitely not the case. Whether due to the difficulty of making it, lack of access to the right ingredients, or just the homemade version missing that special "something" we get in the storebought version - some foods are just not worth it making at home. Read on for the 10 top foods that are NOT better homemade, as decided by a group of foodies on an internet forum.
41 Easy But Fancy Meals You Can Make Tonight!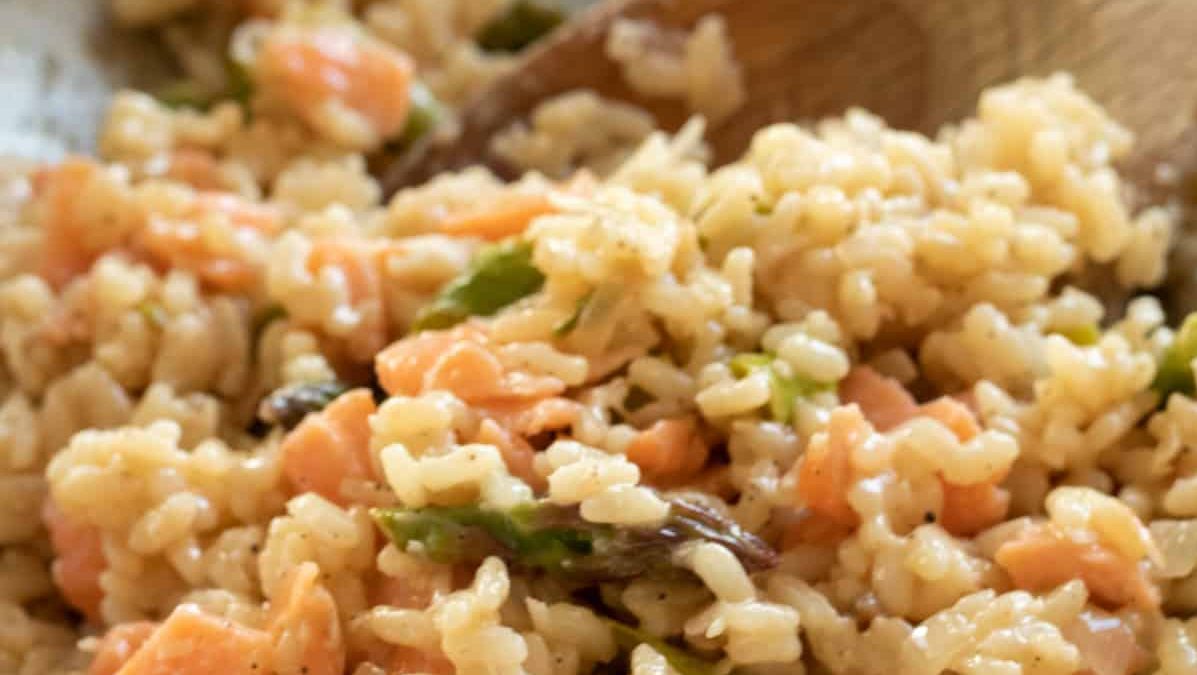 Do you want to impress your family or friends with a delicious home-cooked meal tonight? Here you go! We've put together a colelction of 41 exceptional recipes that are perfect for any night of the week. These easy-to-follow recipes use simple ingredients and straightforward techniques, helping you create a satisfying and flavorful meal right in the comfort of your own kitchen - even if you're not a cooking star!