Salads shouldn't be boring. If it is, then you haven't tried any of these salad recipes! The best part is that you can make these salad recipes easily and you will feel nourished without sacrificing flavor, color, and texture.
French Potato Salad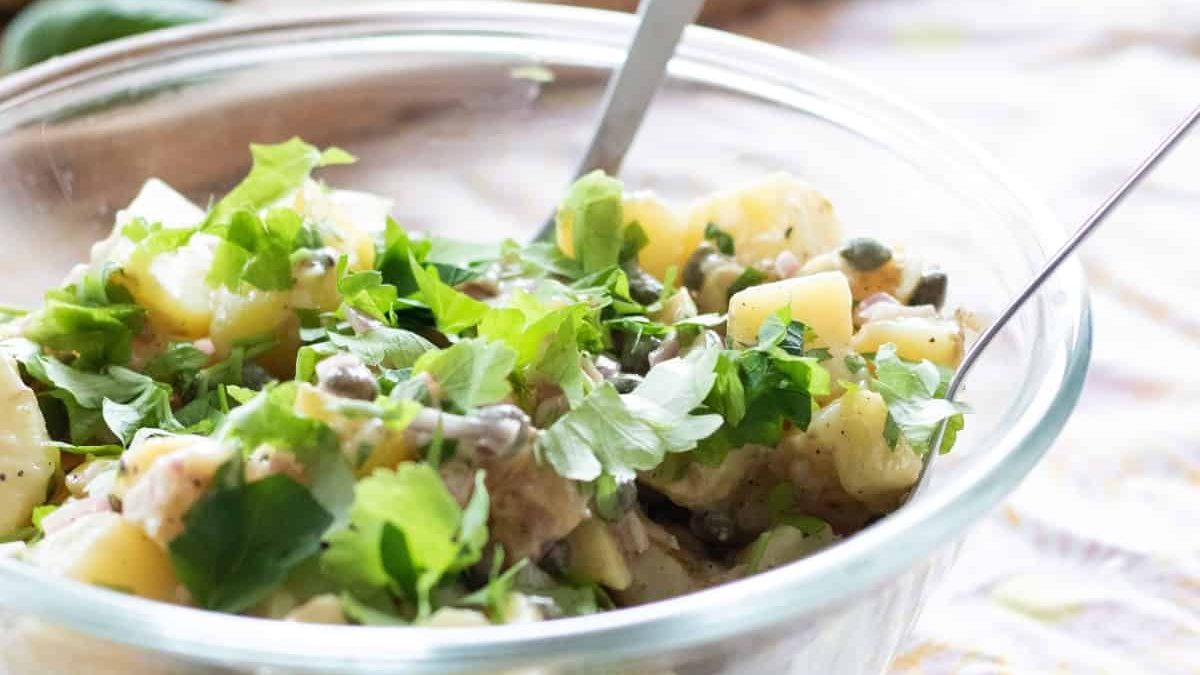 Try the best easy, homemade Vegan Potato Salad! Without mayo, eggs or any dairy products it's made creamy the traditional French way with a Dijon mustard dressing - which makes it naturally vegan, gluten free and dairy free.
Cucumber Greek Salad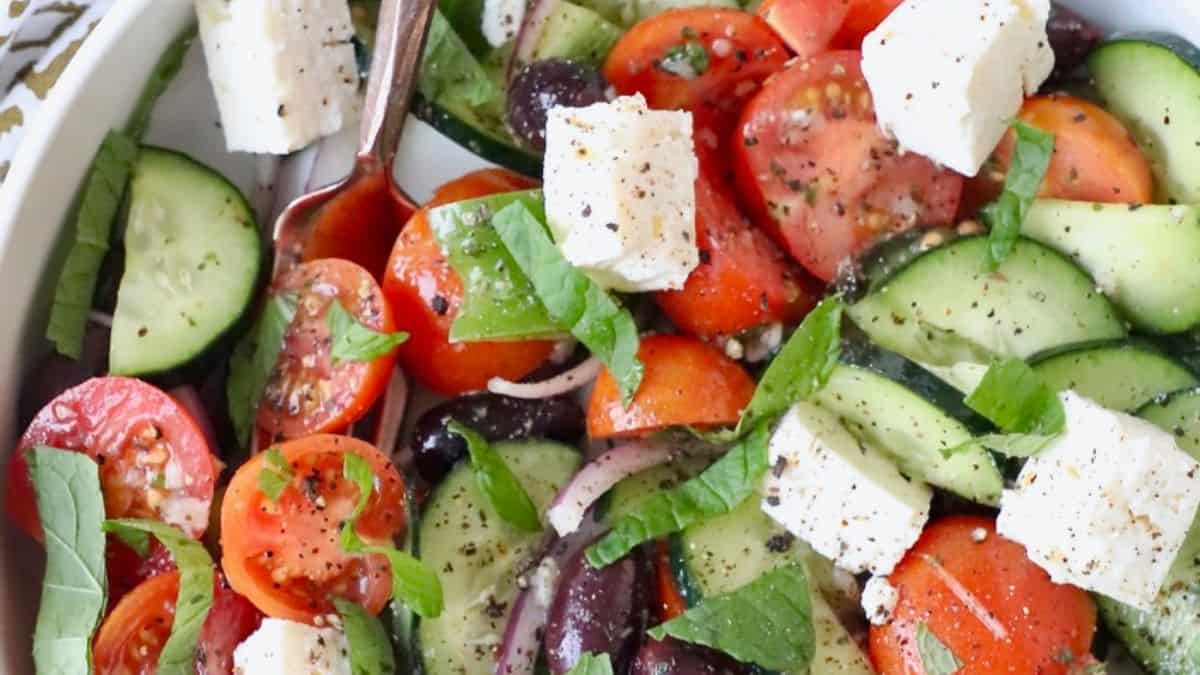 Fresh and flavorful, this traditional Cucumber Greek Salad recipe is easy to make in just 10 minutes! It's also vegetarian and gluten free. In this salad, fresh cucumbers and tomatoes are tossed in THE BEST Greek Salad Dressing, along with kalamata olives and feta cheese.
Roasted Sweet Potato & Feta Cheese Salad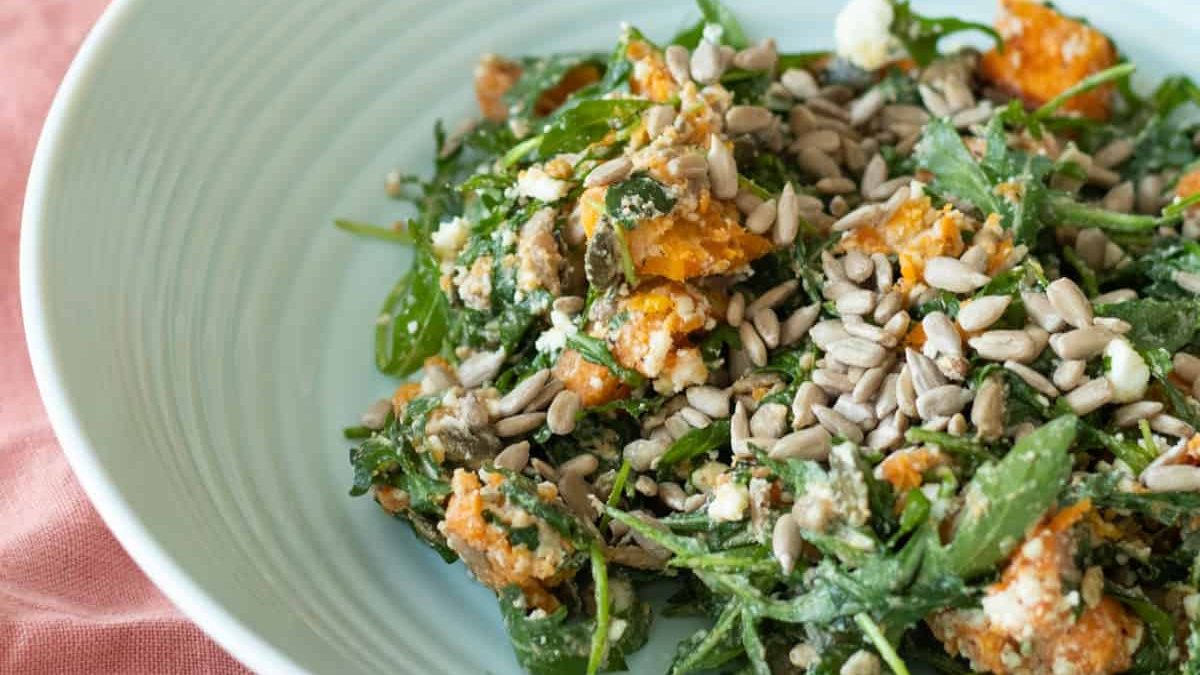 If you're craving a healthy salad, this sweet potato version is just what you need. Warm and filling, and great the next day as well. Get the recipe from always use butter.
Easy Lebanese Salad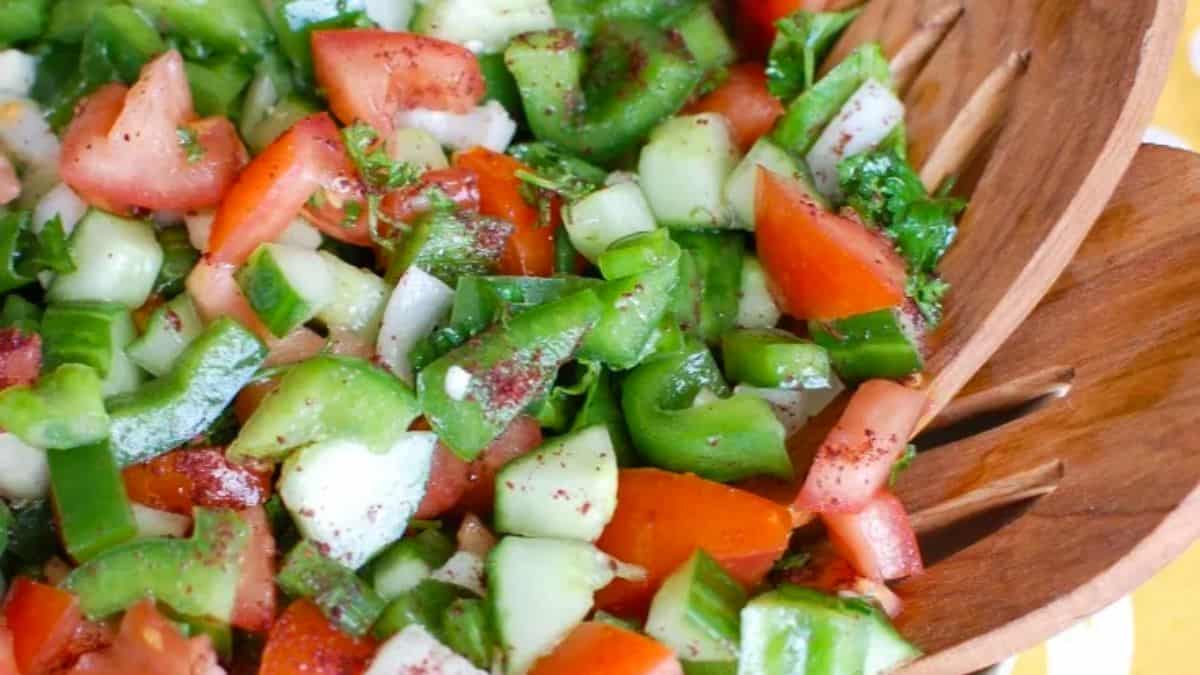 Easy Lebanese Salad, also known as Lebanese Salata, is a salad mixing chopped tomatoes, bell pepper, onion, cucumber, green onion and parsley topped with a lemony-mint dressing. This is healthy, light and the prefect addition to any meal or add grilled chicken or salmon to make it a meal itself.
Larb Gai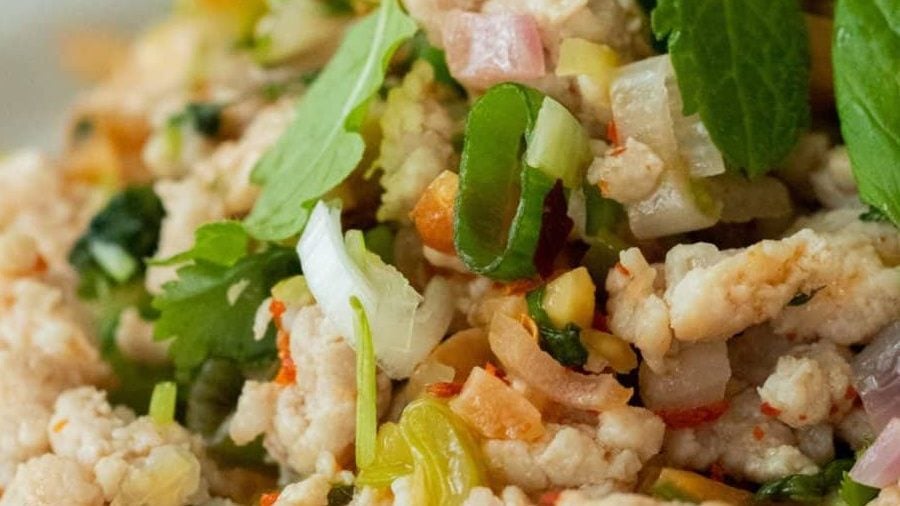 This healthy Thai chicken salad dish is a dish you'll be making every week. It has an authentic base topped with peanuts for crunch. Get the recipe from always use butter.
Watermelon Feta Salad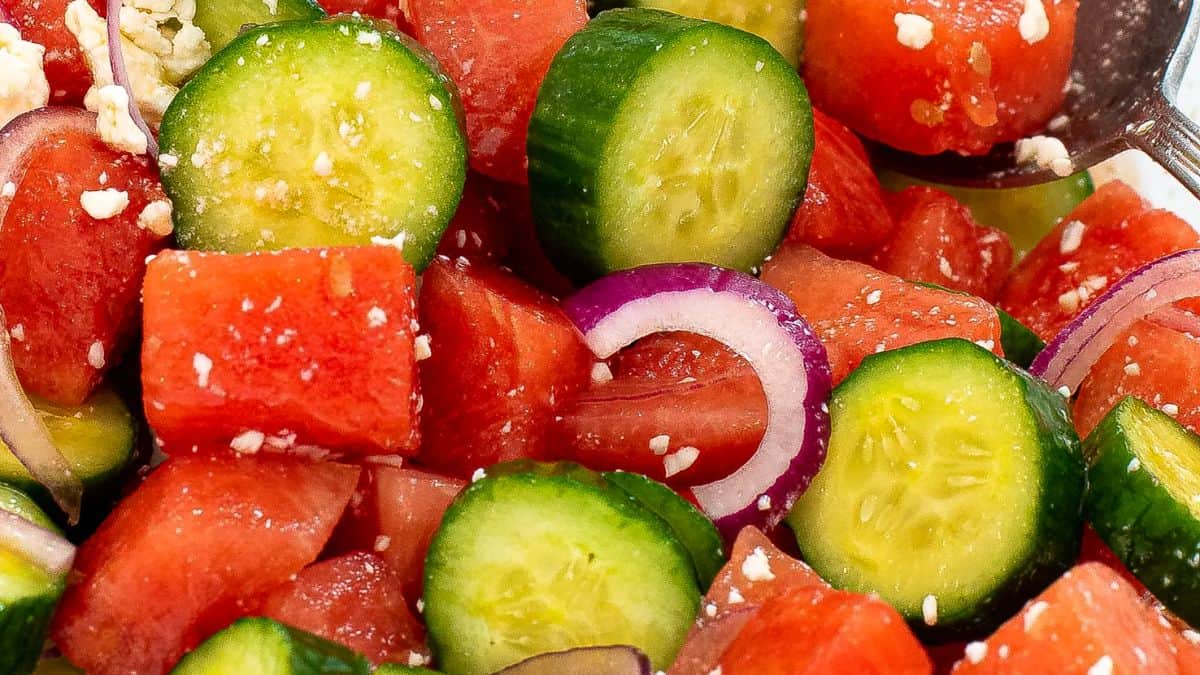 Nothing says Summer more than this Watermelon Feta Salad! It's bursting with so much fresh flavor! Made with juicy sweet watermelon, feta cheese for a salty kick and cucumber and red onion slices for crunch this will be your new favorite Summer side dish!
Mediterranean Garbanzo Bean Salad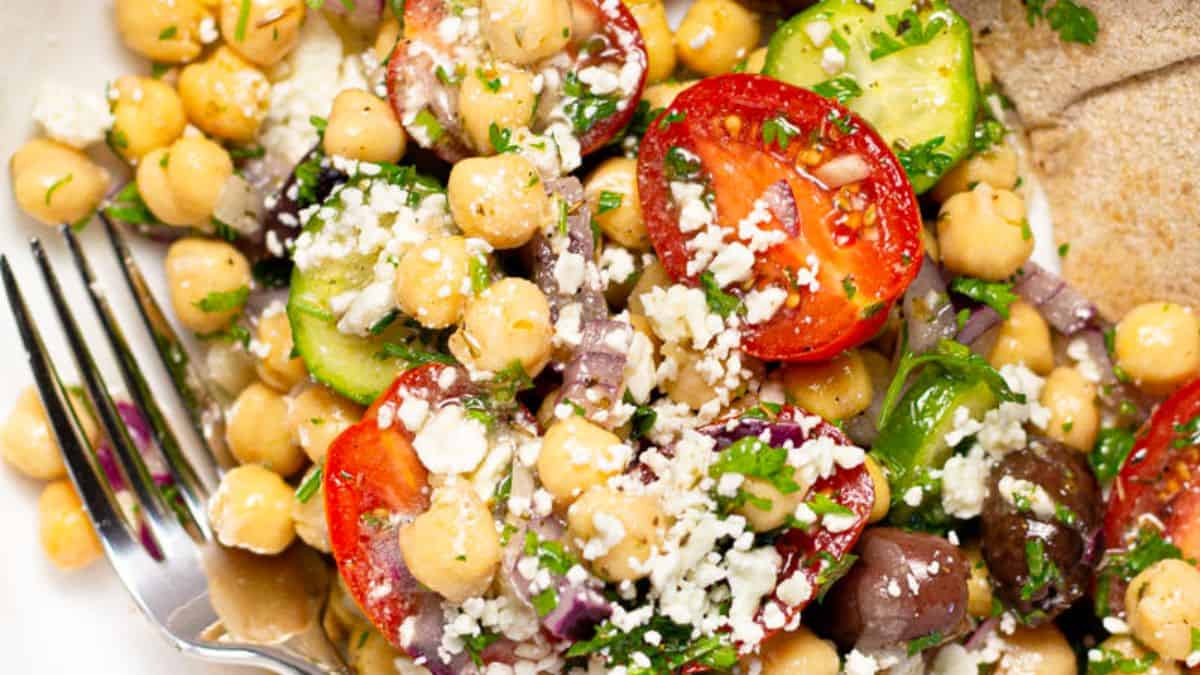 This Mediterranean Garbanzo Bean Salad is the quickest 10 minute vegetarian meal you'll ever make. It's loaded with garbanzo beans, sliced cucumber, Kalamata olives, grape tomatoes, red onion, and tons of fresh parsley tossed in a super simple white wine vinaigrette.
Simple Salad with Green Tomato Salsa Verde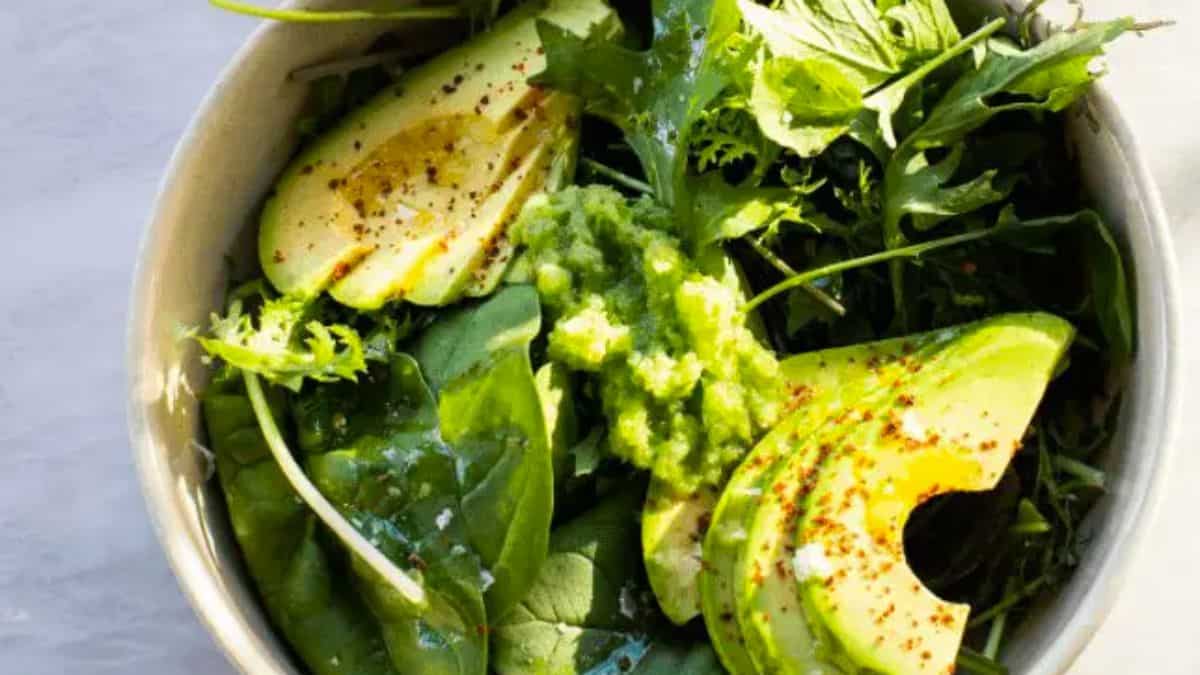 This simple salad with green tomato salsa verde is is perfect for summer and has a delightful piquant punch!
Strawberry Spinach Salad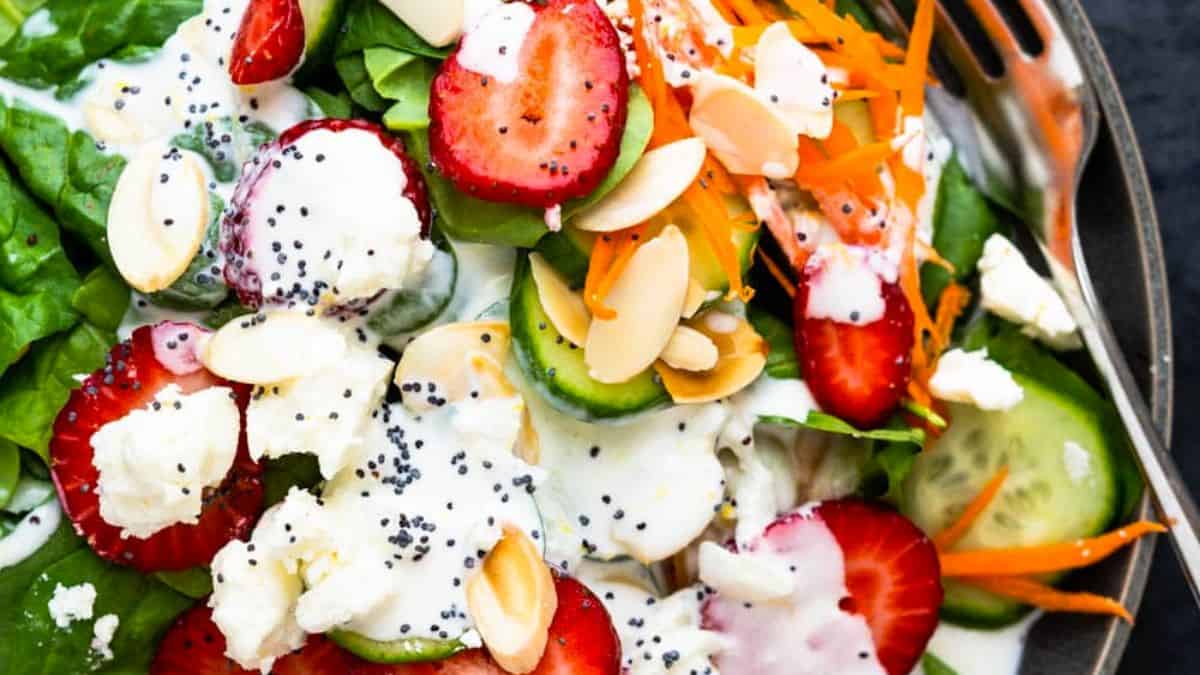 When strawberries are at their sweet, juicy best, this simple strawberry spinach salad recipe is the first thing I make. It's a delicious combination of fresh greens, fruit, crunchy nuts and tangy cheese with the ultimate strawberry spinach salad dressing: Lemon Poppy Seed. This summer salad is the perfect combinations of flavors, textures and colors.
Get the recipe: Strawberry Spinach Salad
Italian Chopped Salad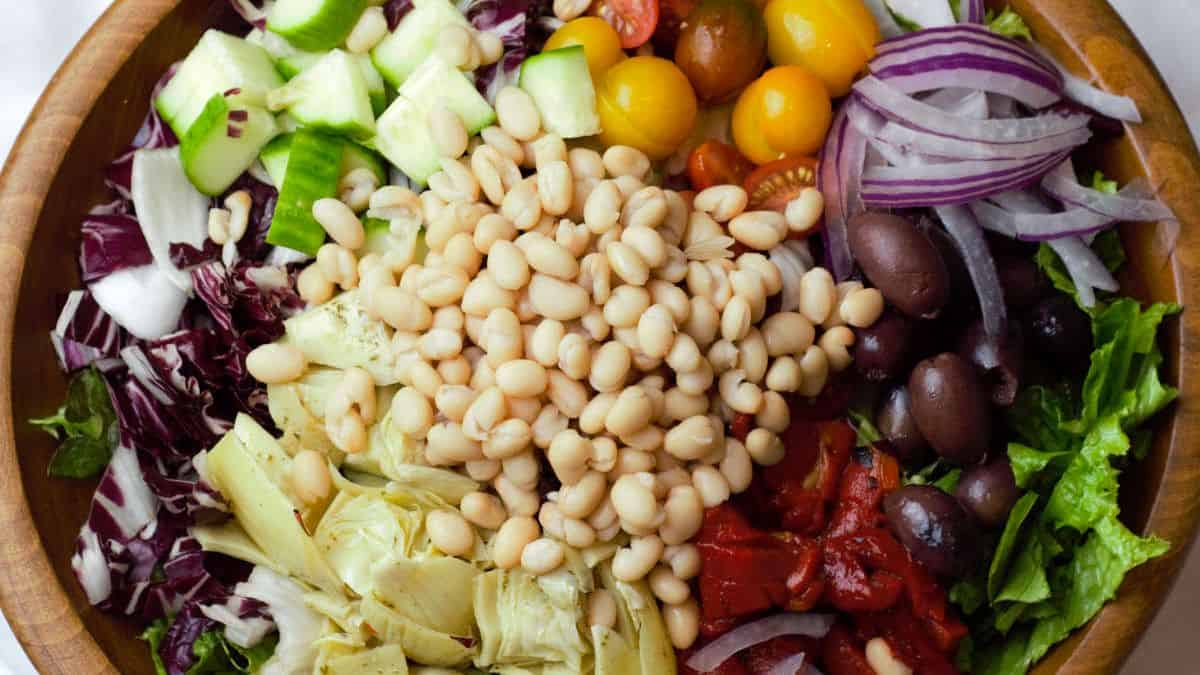 This delicious and filling salad is full of delicious fresh vegetables, marinated artichokes, roasted peppers, olives, and hearty white beans on top of crisp, chopped lettuces.
Get the recipe
Easy 5 Bean Salad Recipe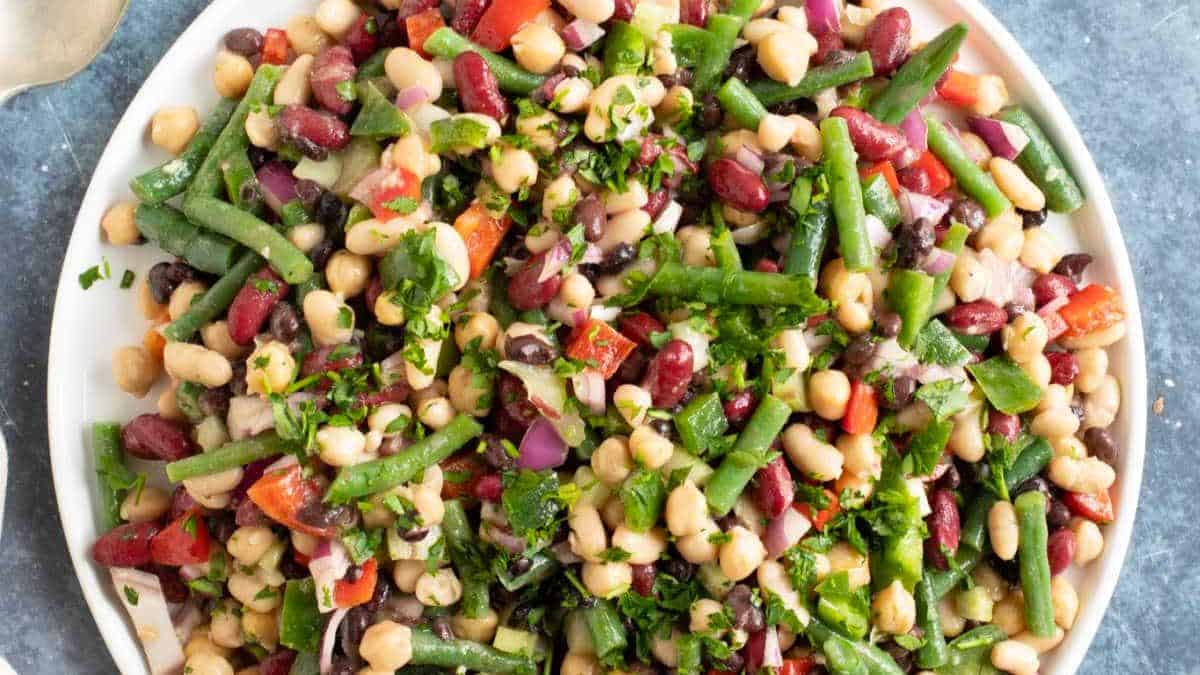 An easy 5 bean salad with tinned (canned) cannellini beans, black beans, kidney beans, chickpeas (garbanzo beans), and fresh green beans! Added crunch comes from diced celery, red onion, and bell peppers.
Arugula Salad with Honey Lemon Vinaigrette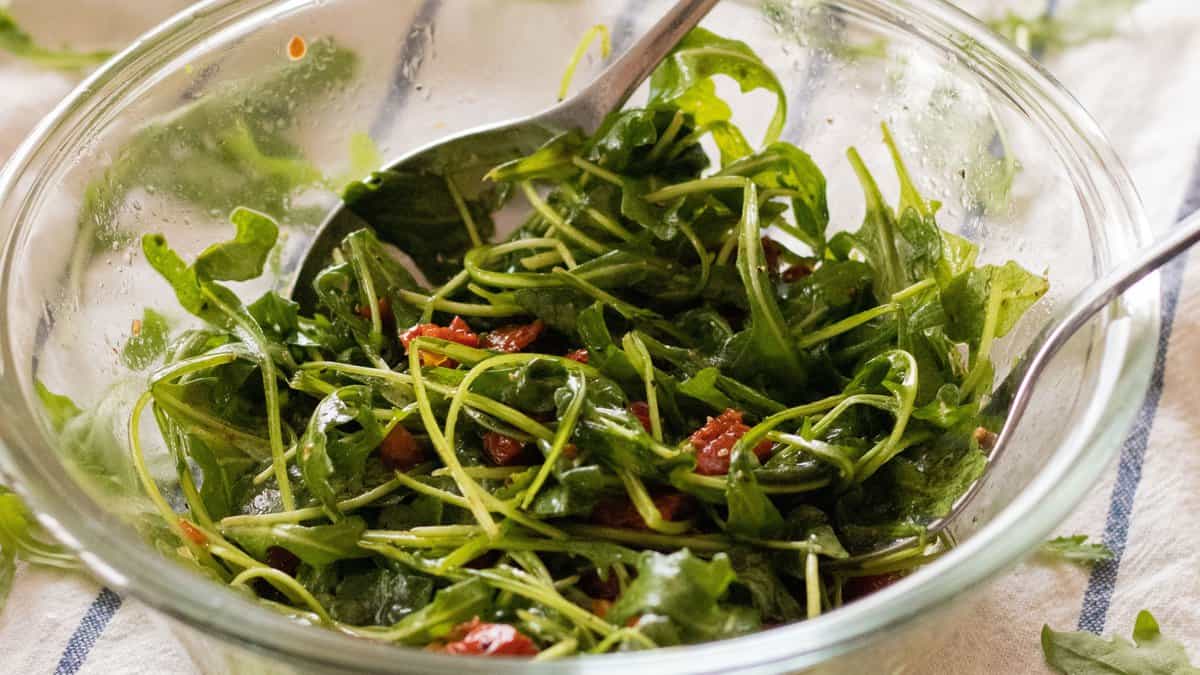 This Simple Arugula Salad is the perfect side salad for any summer barbecue. With sun-dried tomatoes and a honey lemon vinaigrette it's sweet, sour & salty - with a kick from peppery arugula. All done in just 5 minutes!
Caprese Salad with Spinach & Cashews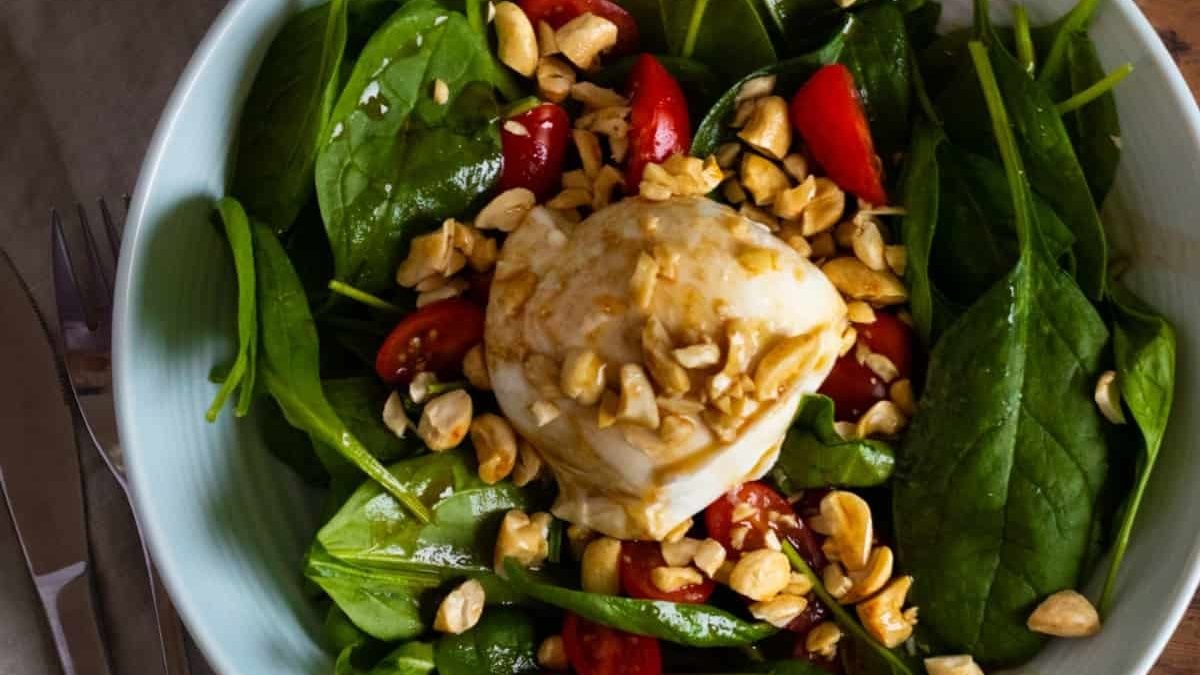 This quick (less than 10 minutes!) Burrata Caprese salad is a filling lunch or great side for your dinner. It's loaded up with all the good stuff - and will win over even the salad skeptics. Sweet and salty, crunchy and cheesy - and with a good dose of healthy greens!
Avocado Mango Salad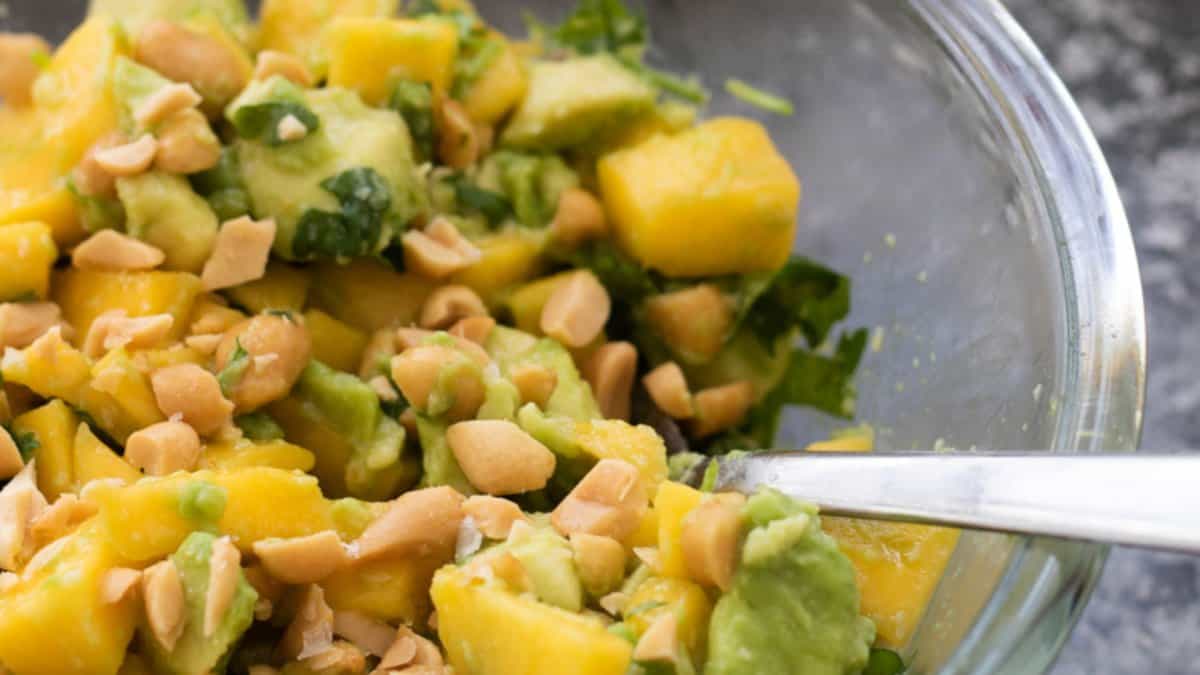 This 10-minute avocado mango salad is a delicious, healthy side for any type of protein - and especially delicious next to a piece of grilled fish or chicken. Super easy to make with mango, avocado, lime and fresh cilantro - and salted roasted peanuts are what sends this salad over the top!
Easy Greek Salad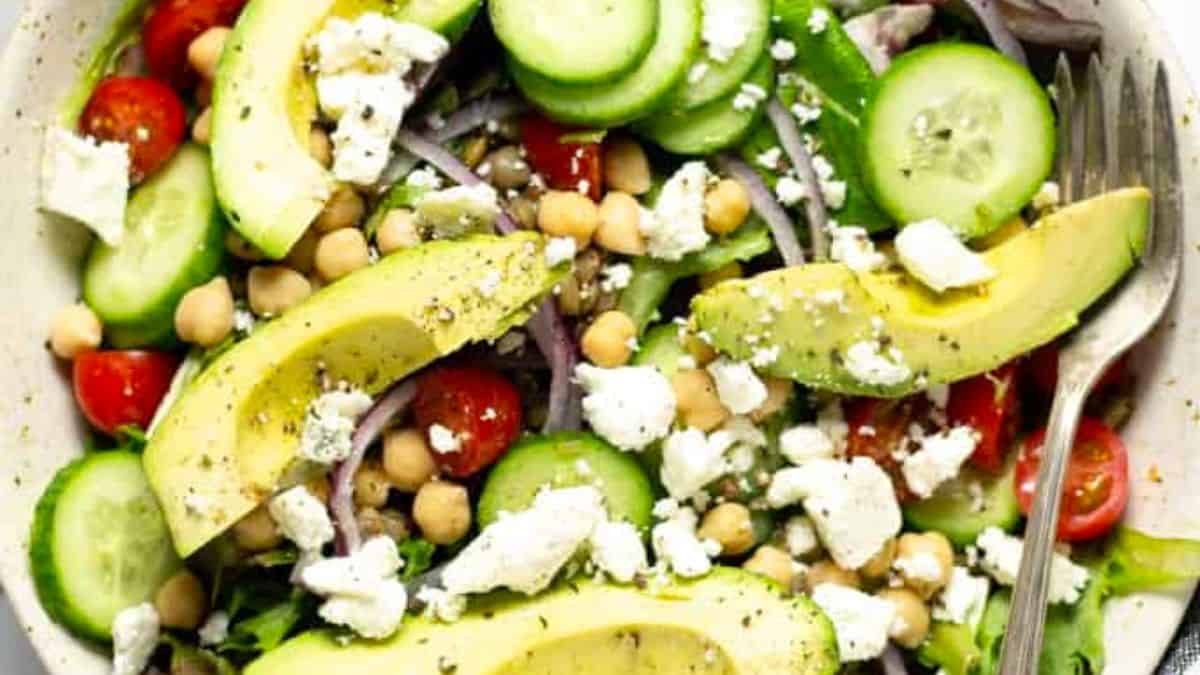 The traditional Greek salad gets a unique twist with the addition of ripe avocado and a lemony citrus vinaigrette! Green lentils will add bulk to your fresh cucumber and tomato along with garbanzo beans and crumbled feta cheese!
Culinary Bucket List: 12 Must-Try Foods for Every Foodie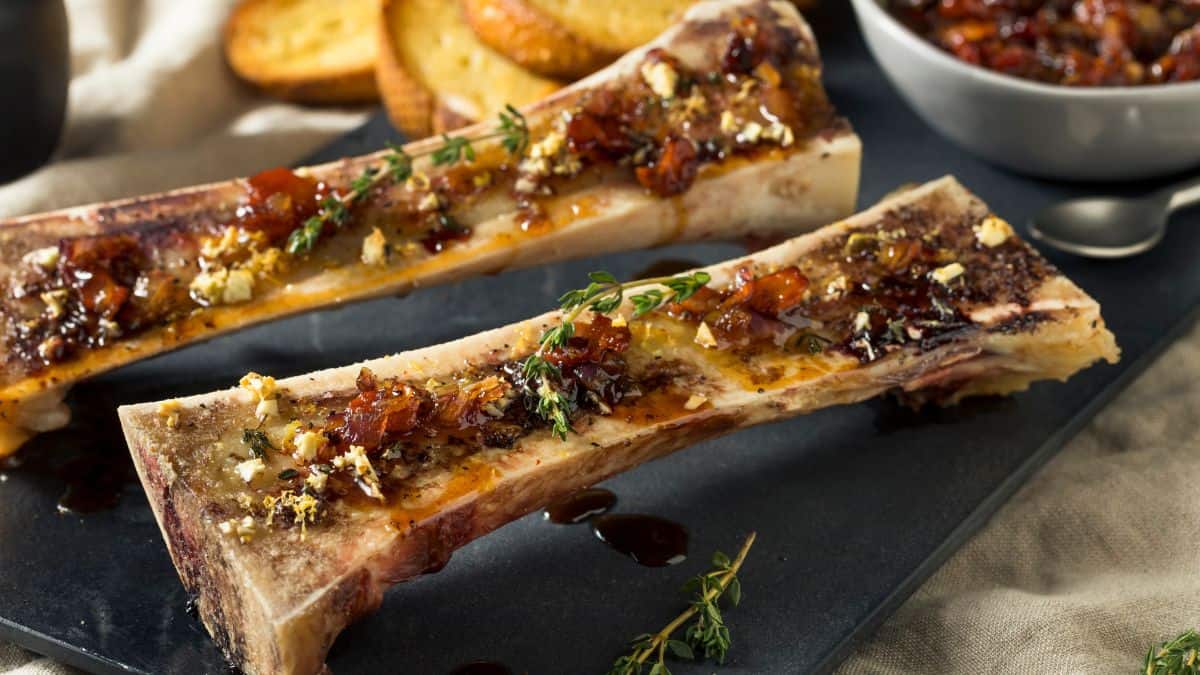 Are you a true foodie looking to expand your culinary horizons? Look no further! Inspired by a recent internet forum discussion, we present the ultimate culinary bucket list. These 12 must-try foods have been handpicked by fellow food enthusiasts. Get ready to embark on a delicious journey, and make sure you tick off these delicious dishes that every foodie should savor at least once in their lifetime!
Fresh Baked Bread Every Morning: 15 Easy Overnight Recipes To Try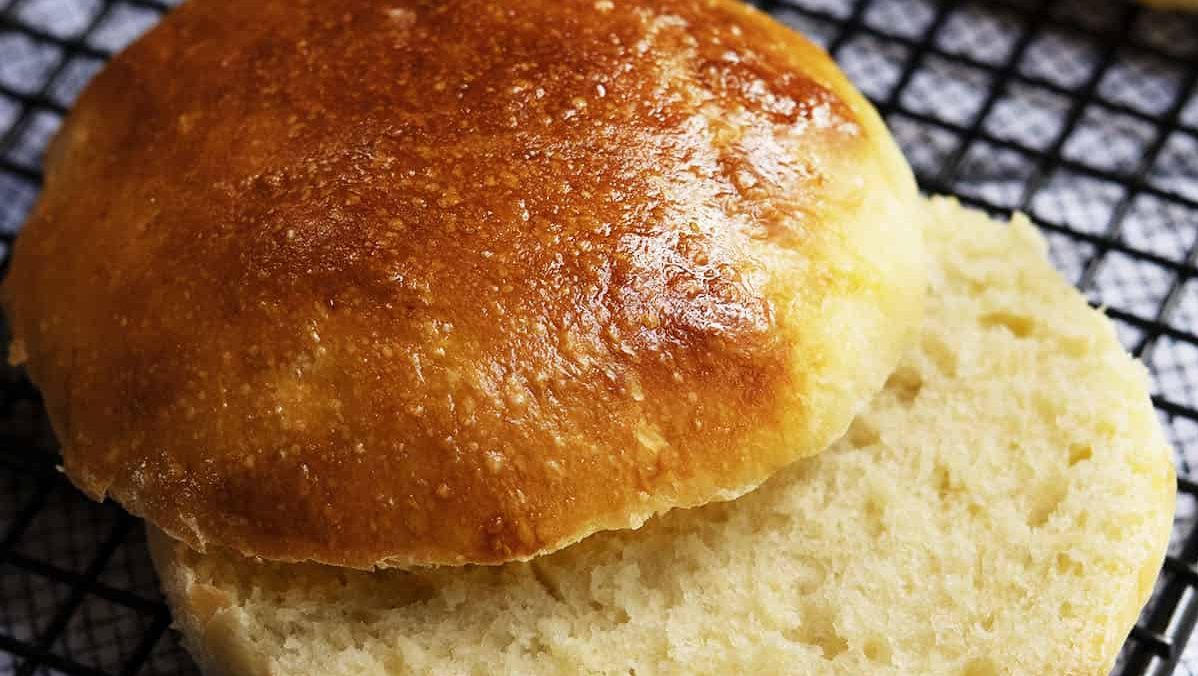 Are you tired of the same old breakfast routine? It's time to shake things up and start your day with a delightful twist. We've gathered 15 mouthwatering overnight bread recipes that will make your mornings a whole lot better. From sweet to savory, these recipes are easy to prepare the night before, so you can wake up to the wonderful aroma of freshly baked bread.
If You Have This In Your Pantry, You're Probably A Bad Cook!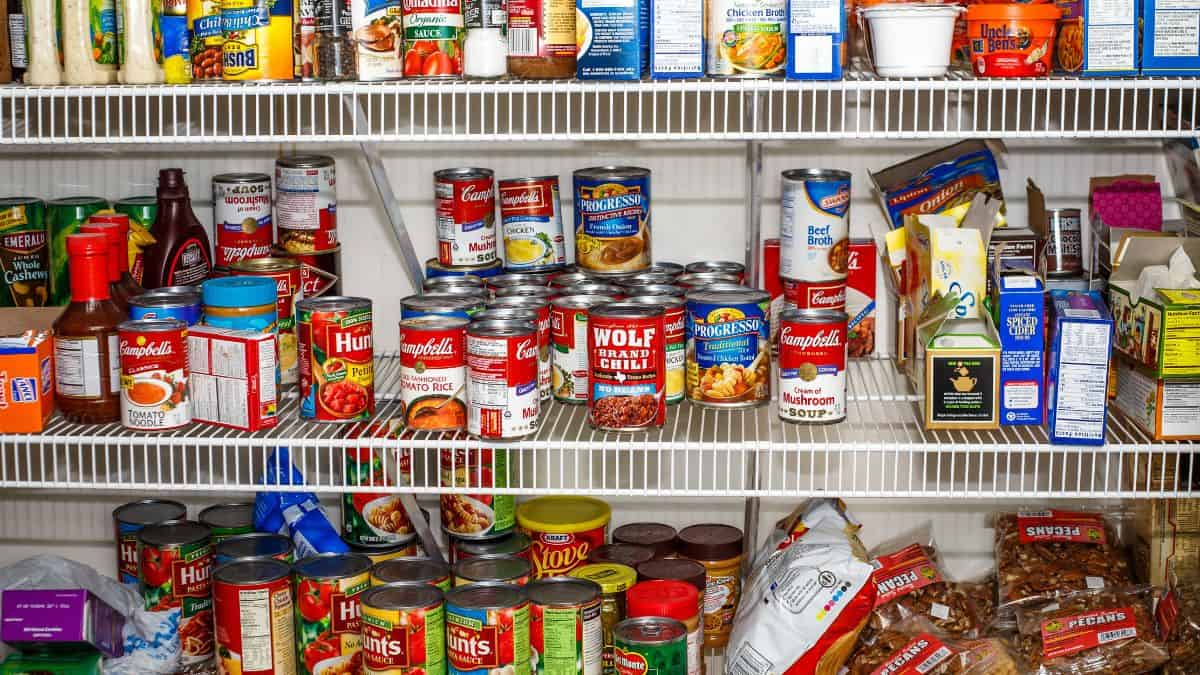 Ever wondered if your pantry holds the secret to your culinary prowess? According to a lively internet forum discussion, certain items might be red flags for aspiring chefs. Join us as we explore the humorous side of cooking and reveal the pantry staples that some suggest could be a sign of being, well, a less-than-stellar cook. Remember, it's all in good fun!
12 Effortless Crockpot Dinners for Fall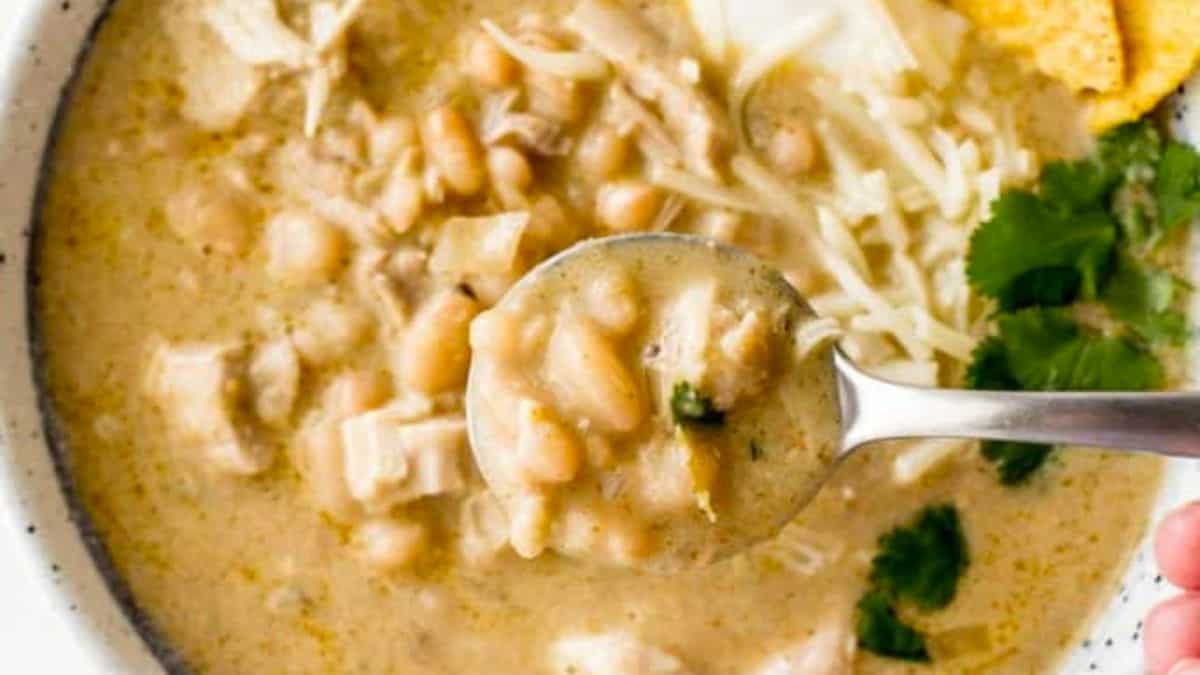 Get ready to cozy up with our roundup of 12 delicious crockpot dinner recipes perfect for the fall season. Imagine coming home to the smell of simmering soups or stews, all effortlessly prepared in your crockpot. These recipes are designed to bring the comforting essence of autumn right to your table with minimal effort.
If You Like These Foods, You're Probably A Boomer!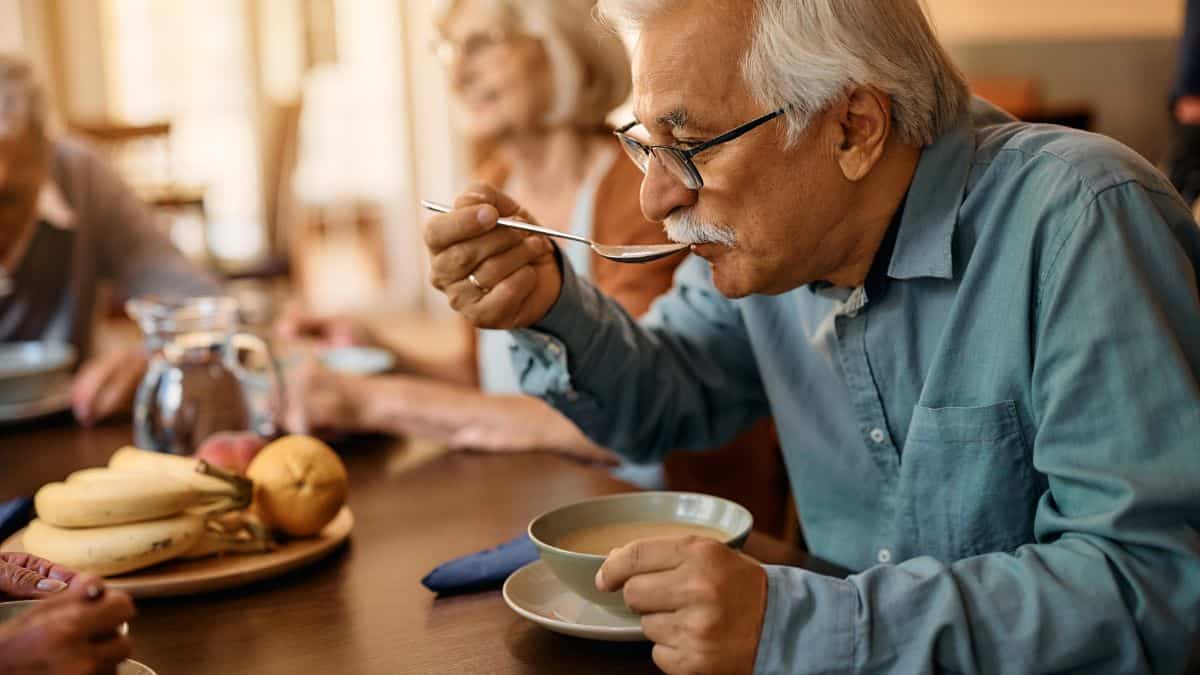 Curious about your culinary preferences and what they might say about your generation? Well, according to a lively internet forum discussion, if you're a fan of these foods, you're more than likely to belong to the boomer generation! Join us as we explore the flavors and dishes that seem to have a special place in the hearts of boomers and discover some delicious nostalgia along the way.