Do you love apples? You will find more reasons to love it with these unique recipes that showcase its flavor, especially when combined with other ingredients. Embark on a culinary adventure in the world of apples and delight your palate with your beloved tastes.
Apple and Blueberry Crumble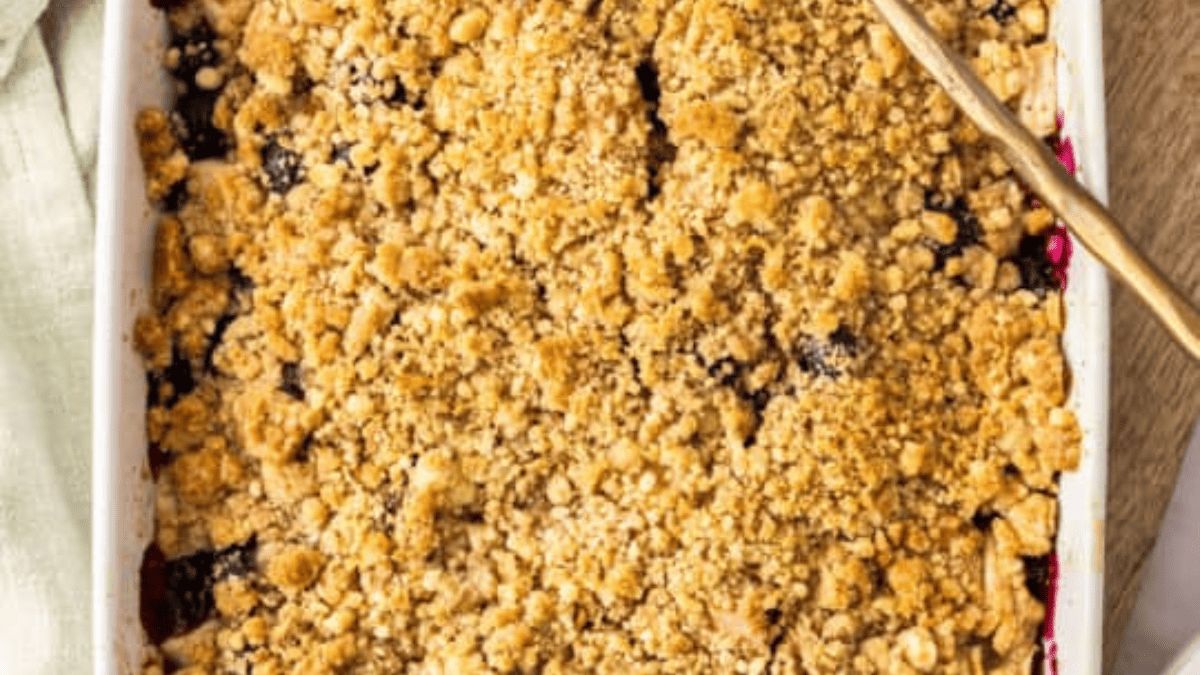 This delicious apple and blueberry crumble will become your go-to dessert! So easy to make, this blueberry apple crisp captures all the amazing fruit flavors in one delicious dish.
Get the recipe: Apple and Blueberry Crumble
Cinnamon Apple Muffins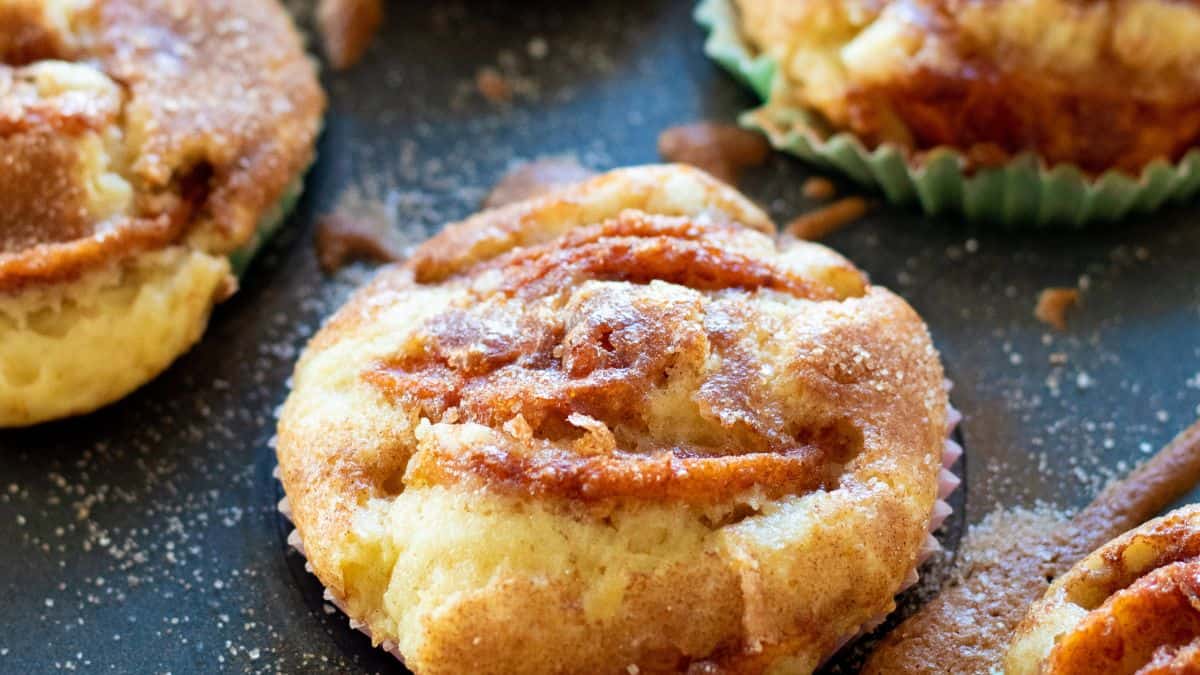 Decadent muffins with lots of apple flavor, and a sticky, gooey topping.
Get the recipe: Easy Cinnamon Apple Muffins
Cinnamon Apple Yam Bake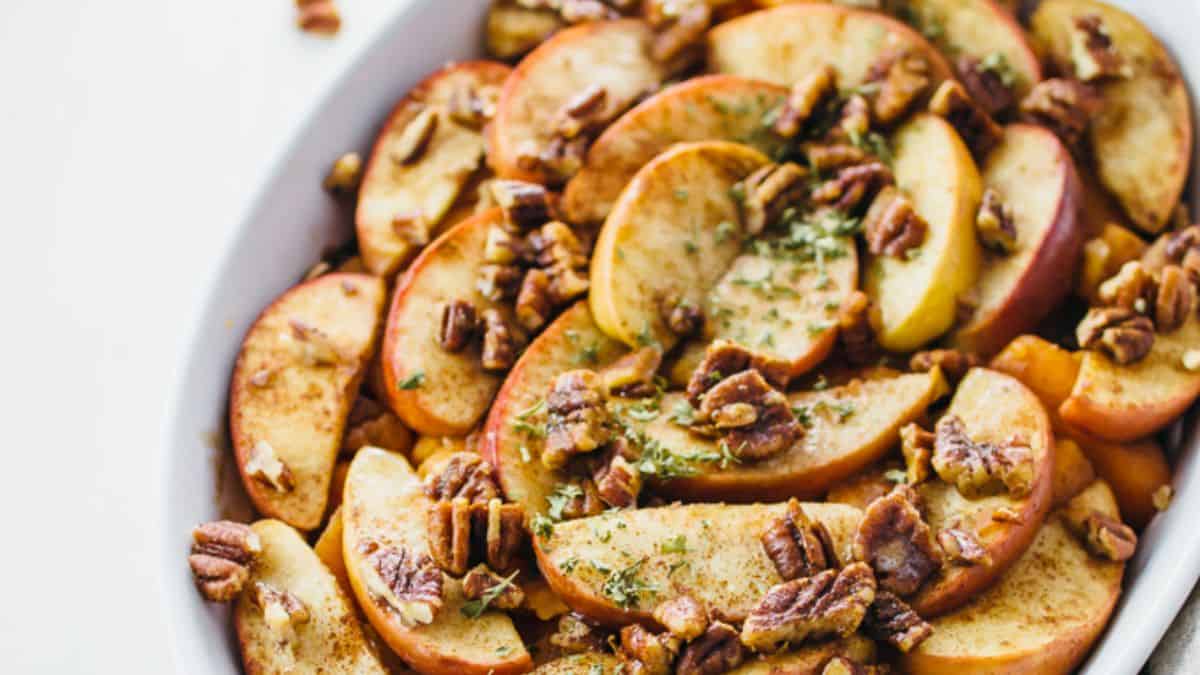 This is a savory-sweet cinnamon apple yam bake, with delicious roasted sweet potato chunks layered between thinly sliced cinnamon-coated apples and crunchy toasted pecans.
Apple Risotto with Marcona Almonds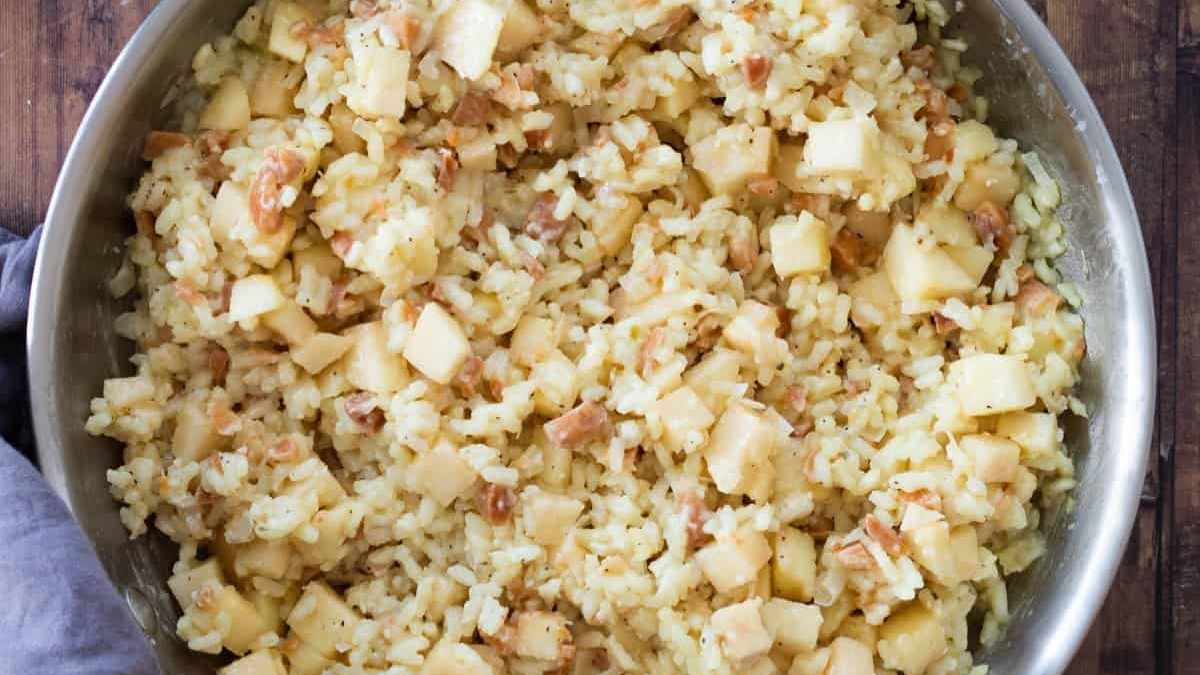 Make this delicious Apple Risotto loaded with apple flavors in 35 minutes. Apple Risotto is a delicious side dish or meal on its own, topped with crunchy Marcona almonds. Follow my no-stir risotto method for the creamiest, easiest risotto!
Apple Pie Egg Rolls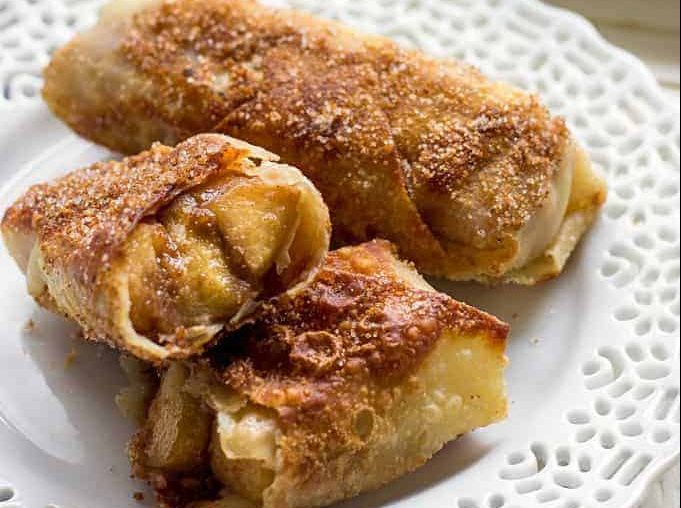 These Apple Pie Egg Rolls are crispy on the outside with a tangy and moderately sweet green apple filling. They make a great choice for breakfast or brunch.
Easy Apple and Bean Stew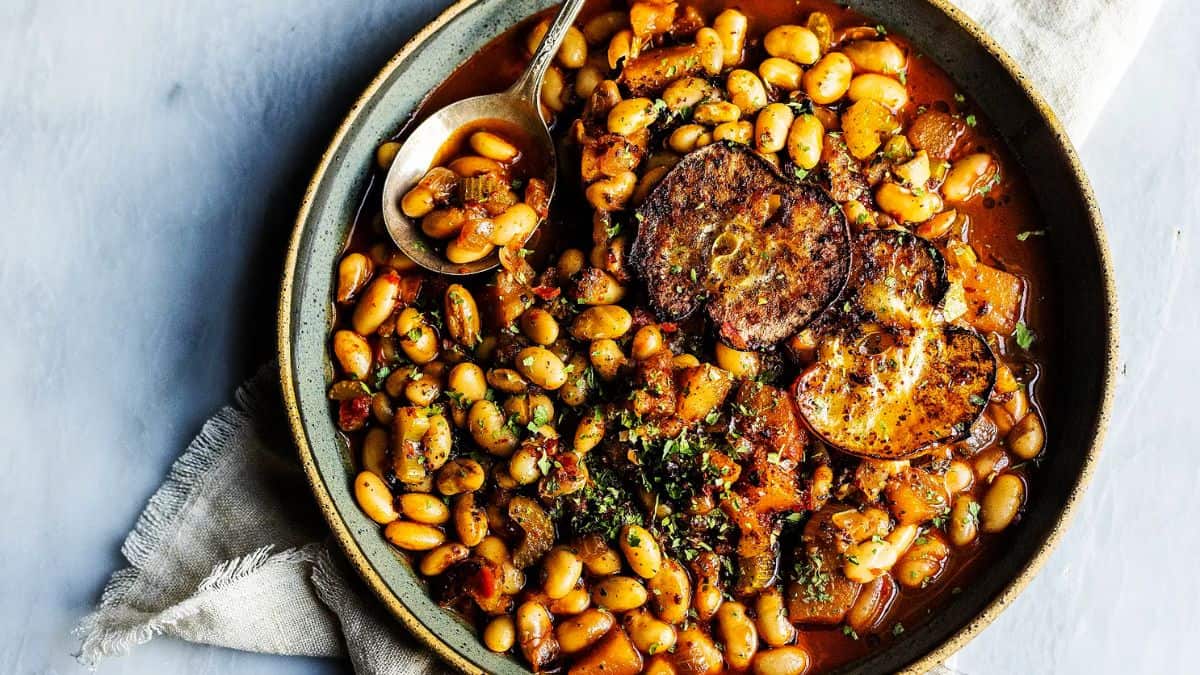 This easy apple and bean stew is spiced with rosey harissa and served with crispy apple slices. This is going to be your favorite savory apple recipe!
Authentic Spicy Apple Curry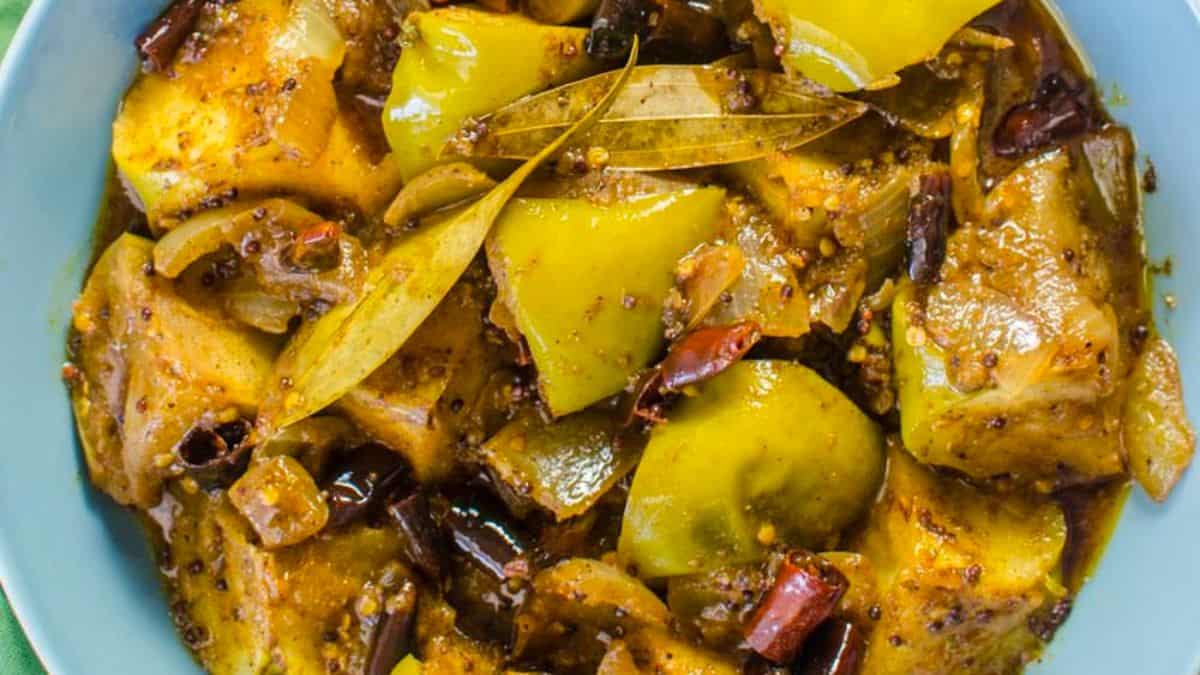 A warm, sweet, spicy Green Apple Curry dish that transforms the sourness of green apples with the earthy spiciness and robust flavours of Sri Lankan roasted curry powder! This Sri Lankan apple curry is an easy, vegan side dish to prepare that's full of flavour!
Healthy Apple Nachos (Paleo, Whole30, Vegan)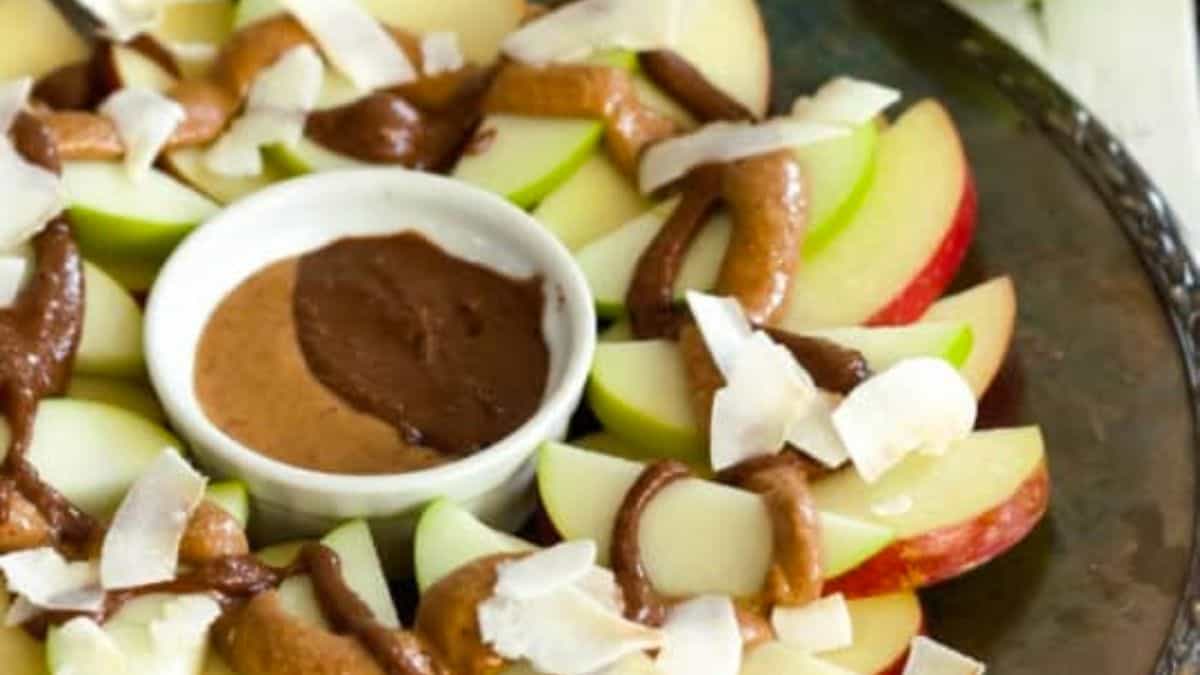 An easy recipe for Healthy Apple Nachos make an amazing appetizer, snack, or treat for kids or adults. Easy to make ahead, they are a sugar-free crowd pleaser.
Apple Cheddar Grilled Cheese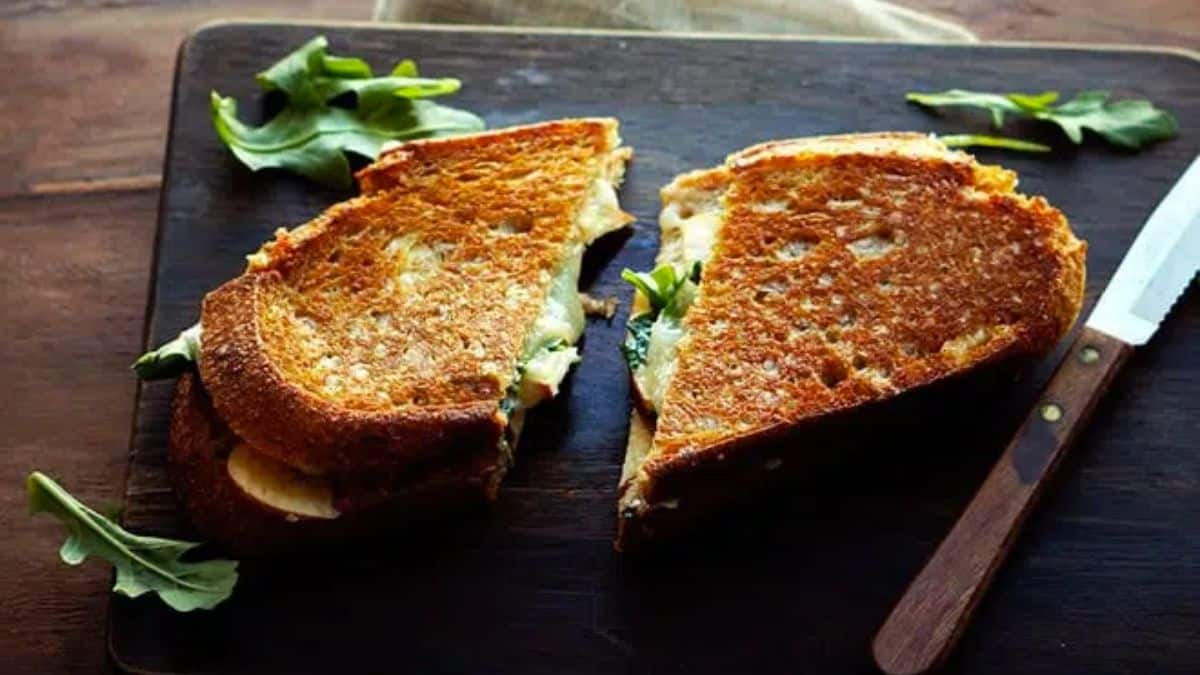 Salty, tangy, creamy cheddar and sweet, acidic, crispy apples are a natural pair in a melody of tastes and textures. Apple slices make a simple, comforting grilled cheese gourmet, especially when topped with a bit of pungent red onion and peppery arugula.
Apple Pie Pot Stickers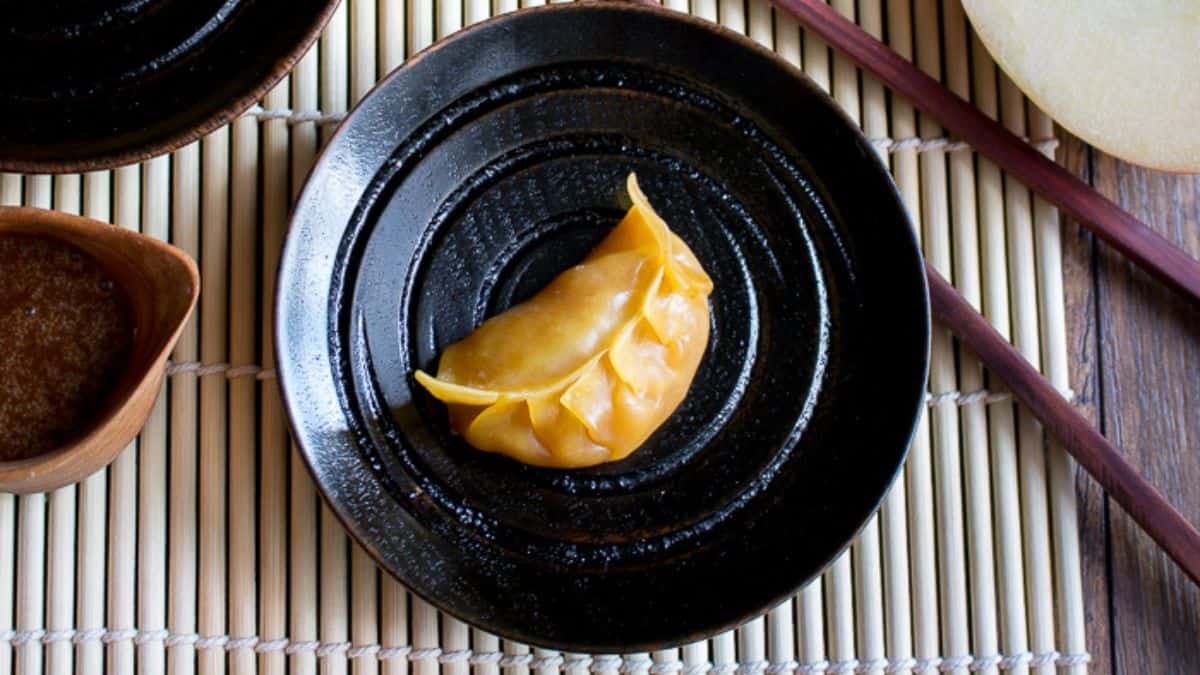 Apple Pie Pot Stickers are little Chinese pan fried dumplings stuffed with apples, cinnamon and ginger with a super easy Cinnamon Ginger Caramel sauce for dipping. Perfect dessert to celebrate Mid-Autumn Festival.
Healthy Apple Donuts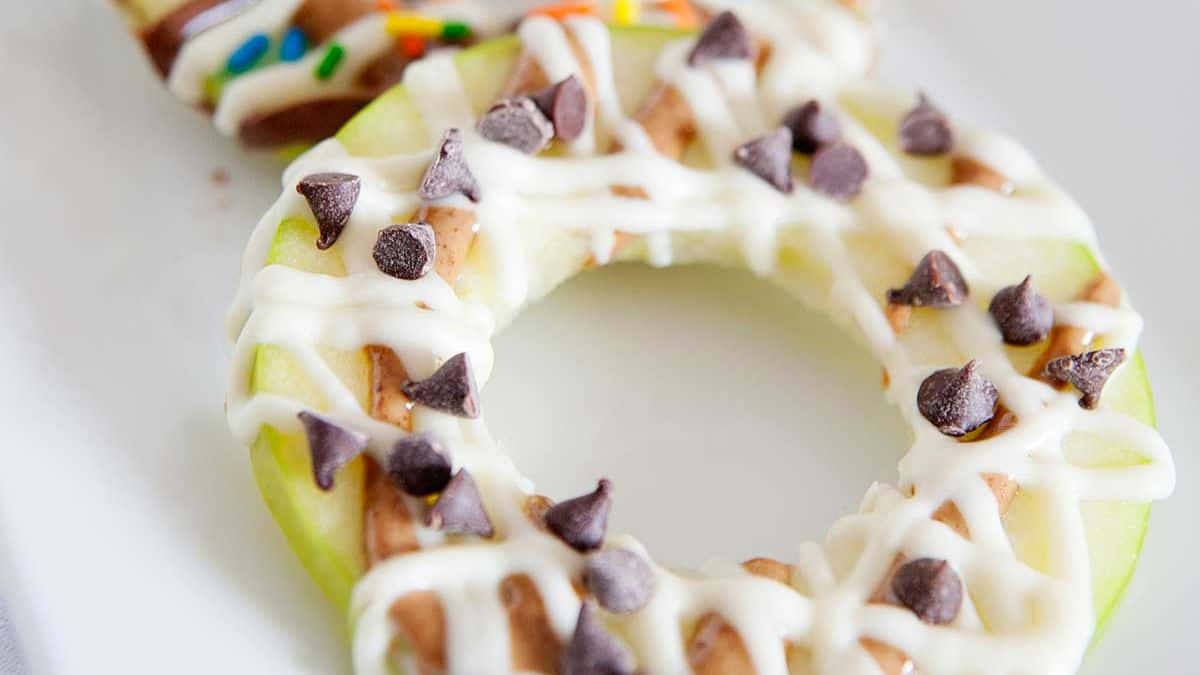 Looking for a healthy and fun snack for kids? These apple donuts are just what you are looking for. They are a healthy treat that look just like donuts.
Easy Baked Apple Chips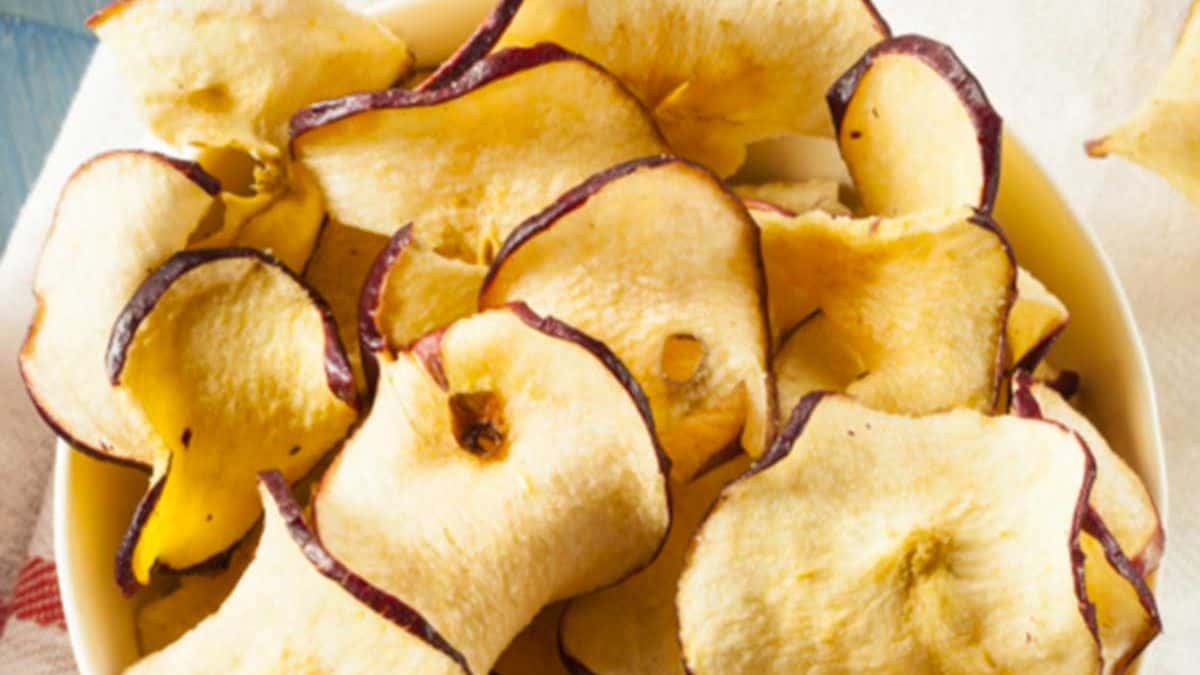 Apple Chips are the ultimate, baked treat and made with only 2 ingredients, cinnamon and apples. Perfect for an after school snack or lunchbox treat.
Apple-Potato Salad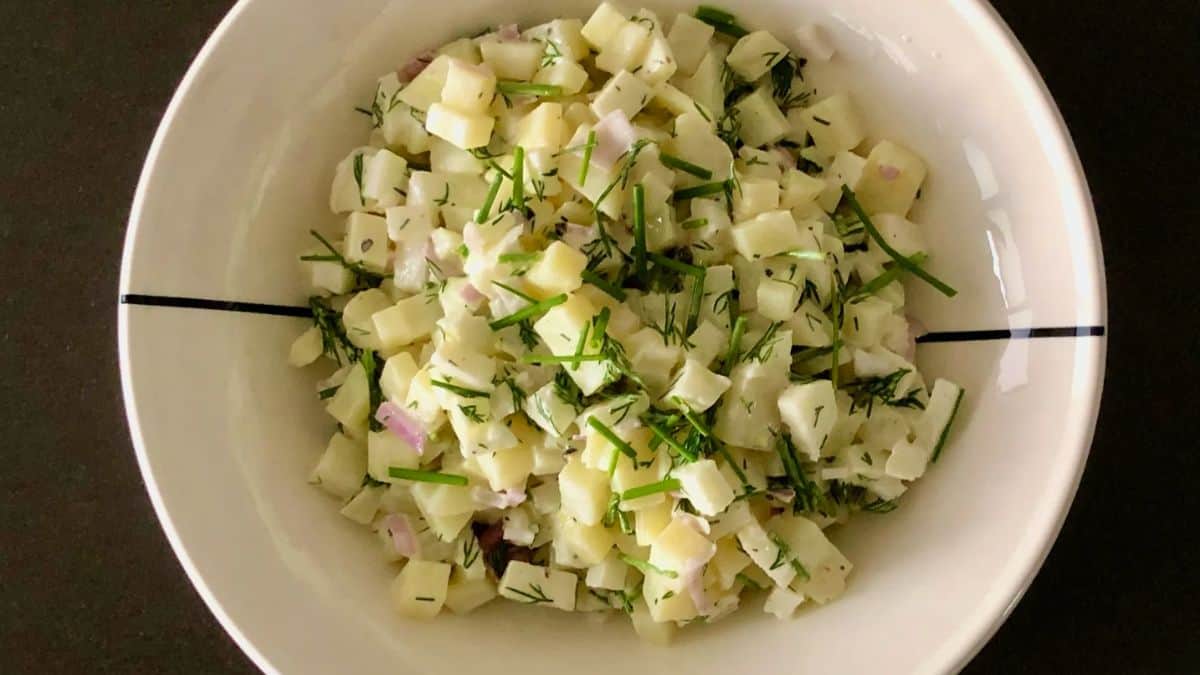 This easy apple-potato salad is the perfect side dish for a BBQ on a hot summer day. Not surprisingly, the main ingredients are apples and potatoes.
Cinnamon Apple Waffles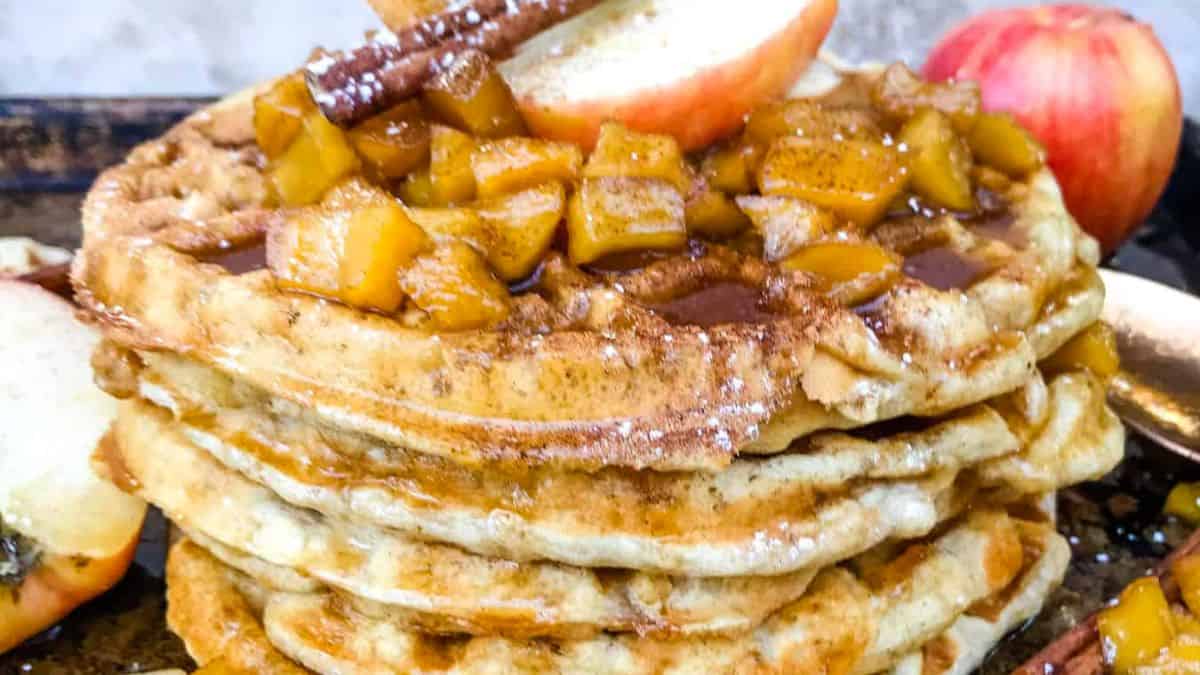 These Cinnamon Apple Waffles are perfect for fall! Warm homemade waffles are packed with cinnamon and diced apples, then topped with a cinnamon apple sauce.
Cinnamon Apple Brie Crescent Rolls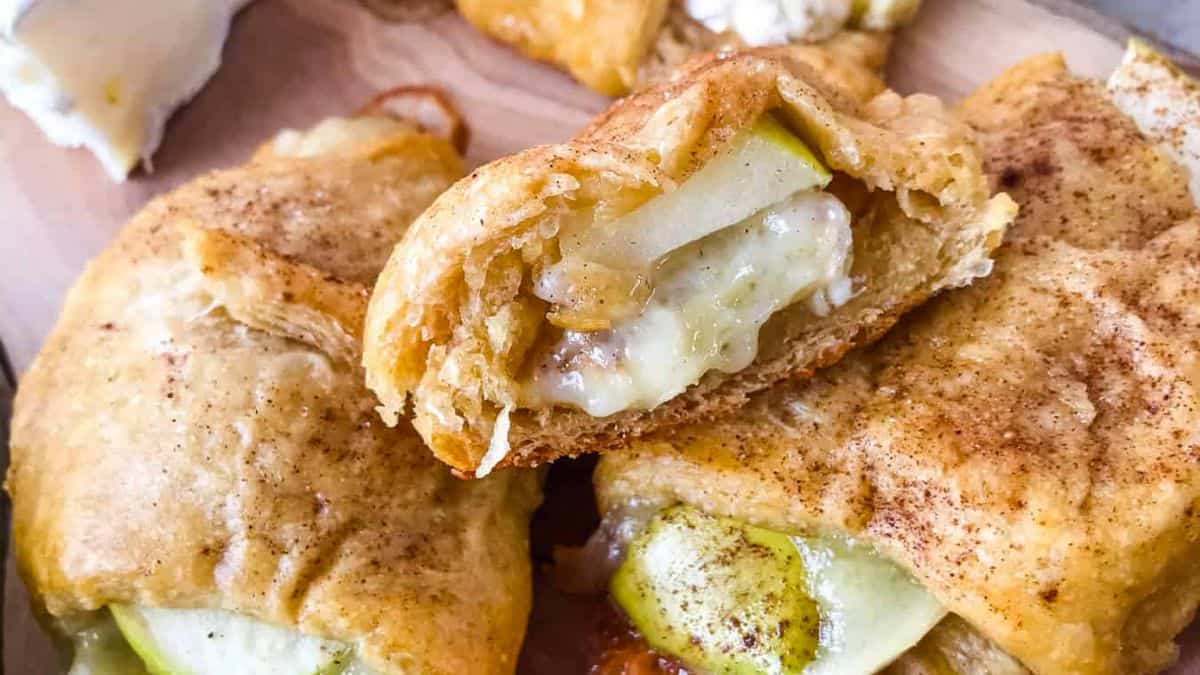 Cinnamon Apple Brie Crescent Rolls are a cheese crescent roll recipe filled with sliced apples, cinnamon, and brie cheese. Fast and easy sweet bread recipe.
44 Foods That Are So Much Better Cooked In The Air Fryer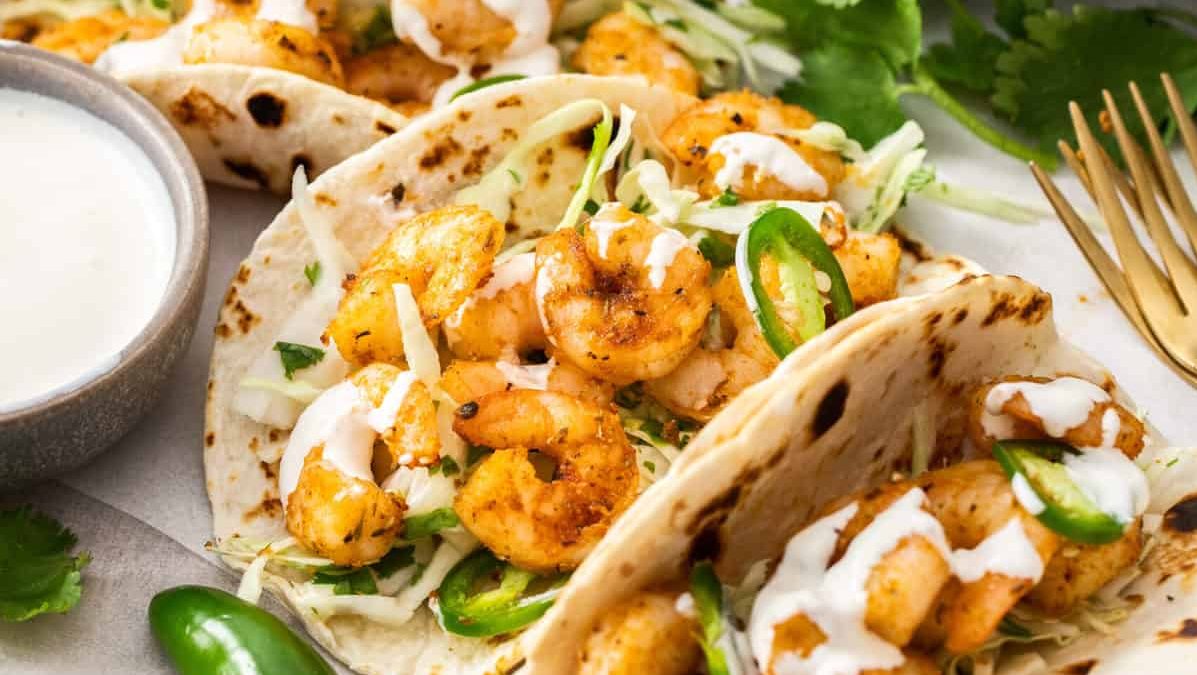 Looking for those special gems that are even better when you cook them in the air fryer? Here, you'll find 44 of them! From crispy fries to steak, bacon and breakfast dishes, discover how this versatile kitchen appliance can elevate your favorite dishes - and make cooking a lot easier, too!
Master the Air Fryer: 50 Best Recipes For Guaranteed Success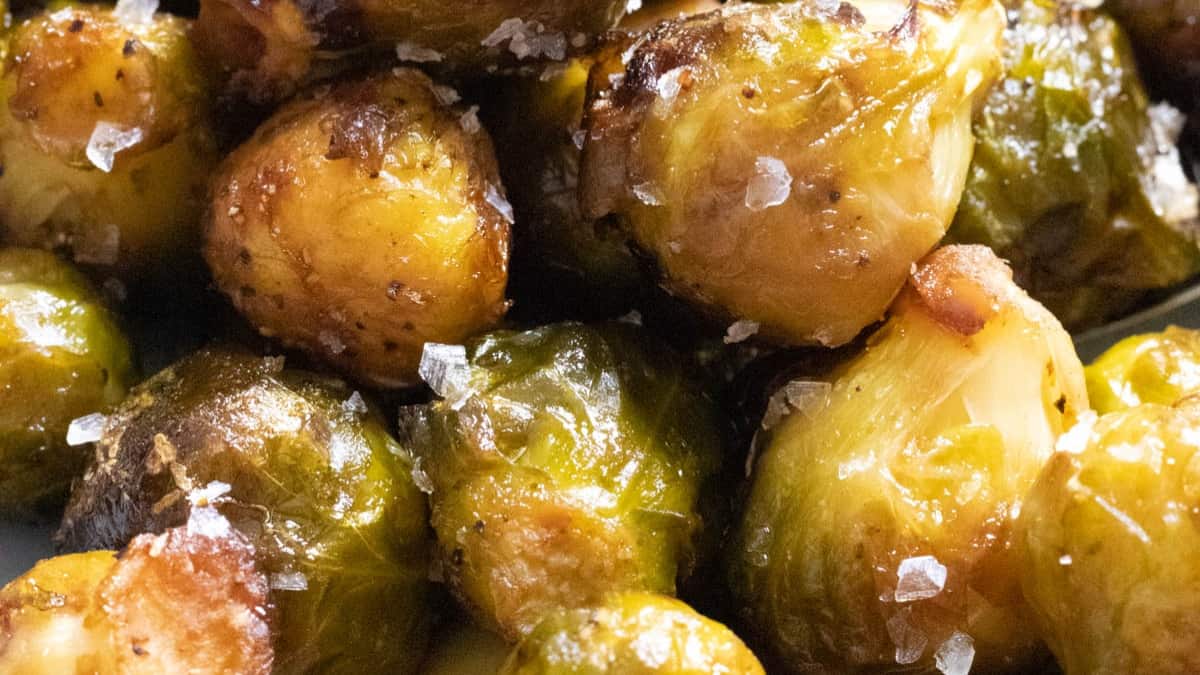 Tired of the same old cooking routines and looking for a way to spice up your meals? Look no further than the air fryer! These 50 game-changing air fryer recipes will take your cooking skills to the next level and have you whipping up delicious meals with ease. From crispy appetizers to savory mains and even a few desserts, these recipes are sure to impress and leave you wondering why you didn't start using an air fryer sooner.
33 Recipes You Probably Didn't Know You Can Cook in Your Air Fryer!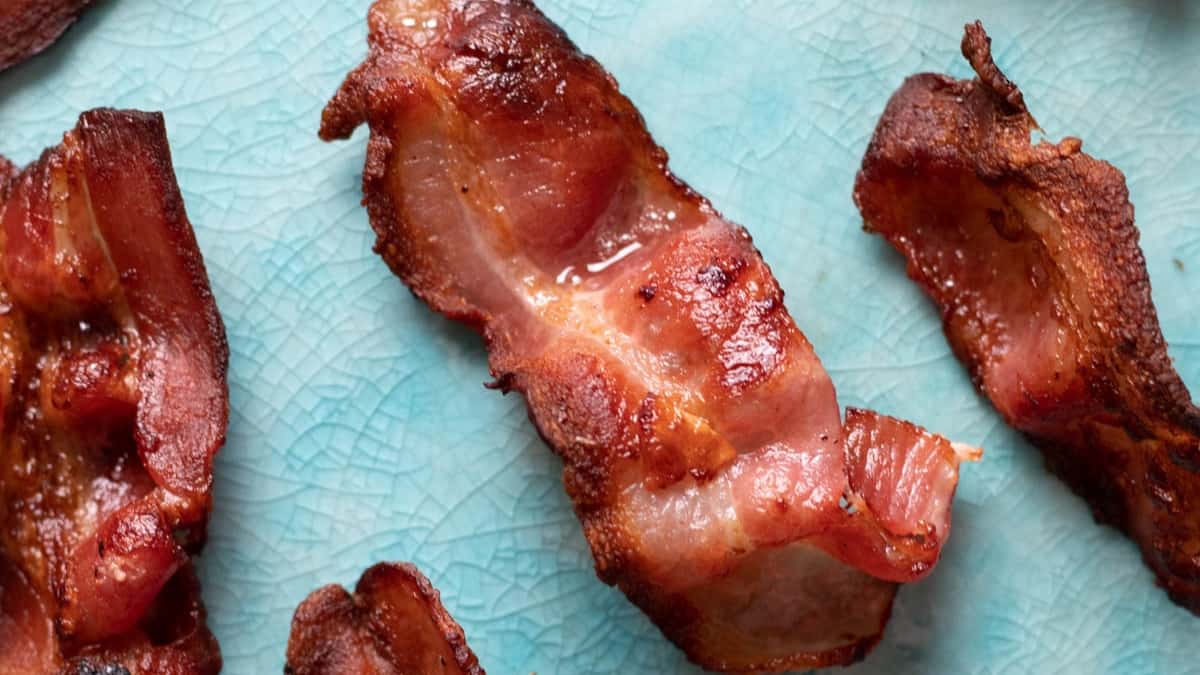 Prepare to be amazed as we uncover the hidden potential of your trusty air fryer! In this post, we've collected 33 recipes that will challenge your perception of what can be cooked in this versatile appliance. From crispy snacks to hearty mains and even easy breakfasts and delicious desserts, get ready to discover a whole new world of culinary possibilities.
11 Dinners Foodies Eat When They Are Broke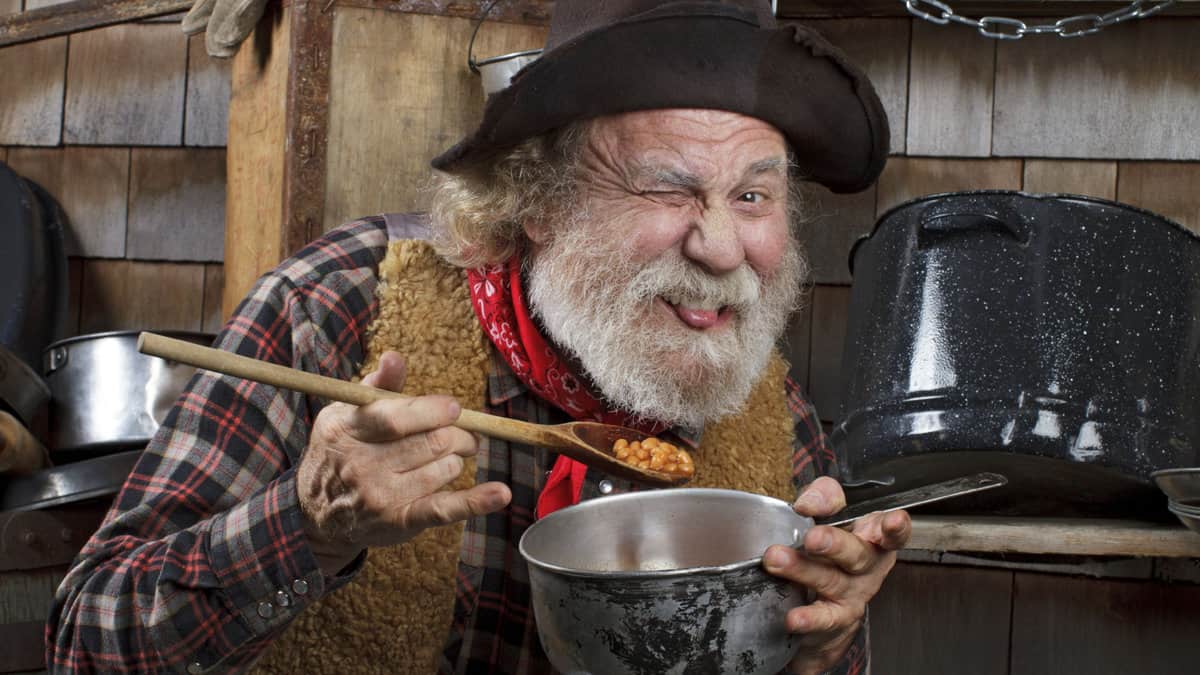 Alright, let's face it - we've all been there. Times when the wallet's a little light and the clock's ticking louder than a hungry stomach. Fear not, fellow foodies have got your back! We're dishing out 11 wallet-friendly, breeze-to-make 'recipes' that even the most seasoned food bloggers turn to in a pinch. These are the ultimate life-savers for those hectic days!
14 Grocery Store Items That Are A Waste Of Your Money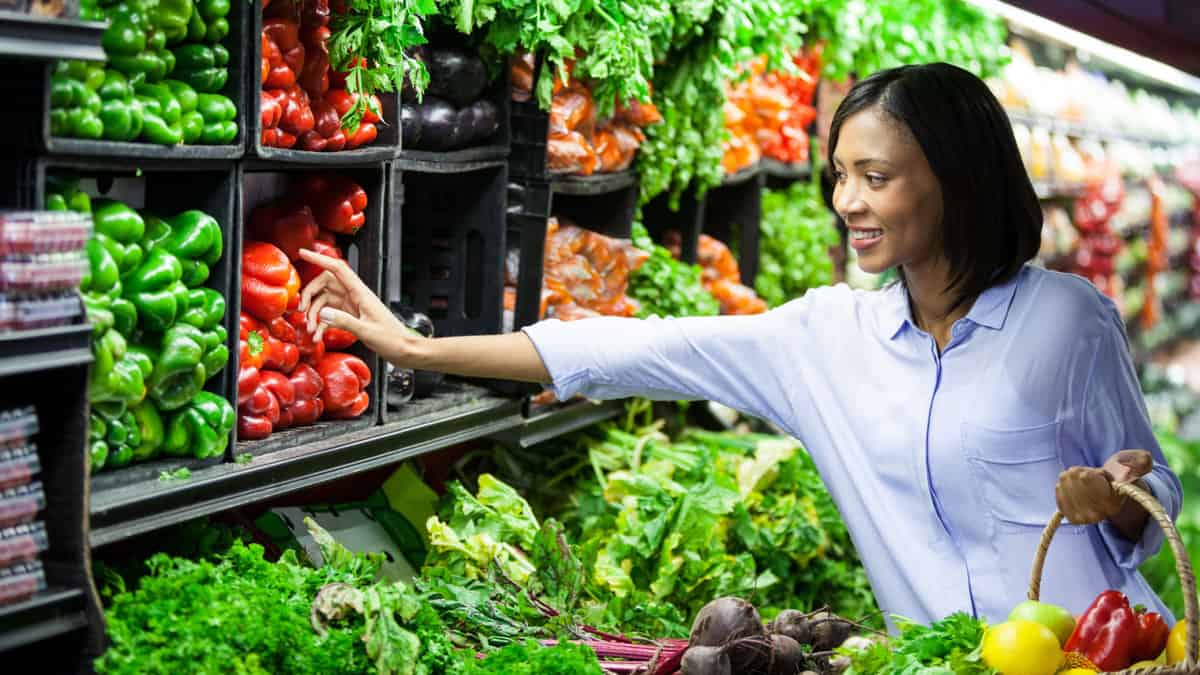 In the aisles of the grocery store, it's easy to get enticed by a myriad of products, but not all of them are worth the splurge. According to a recent article, these 14 items are among those that might just be a waste of your hard-earned cash. From overpriced conveniences to less-than-stellar quality, let's navigate through these purchases that might not give you the bang for your buck you're hoping for.