Cozy up with a warm bowl of chili on a cold evening. If you're tired of the same old chili recipes, you're in luck because we're bringing you the best collection of innovative chilis to satisfy the most discerning palates.
Lentil Chili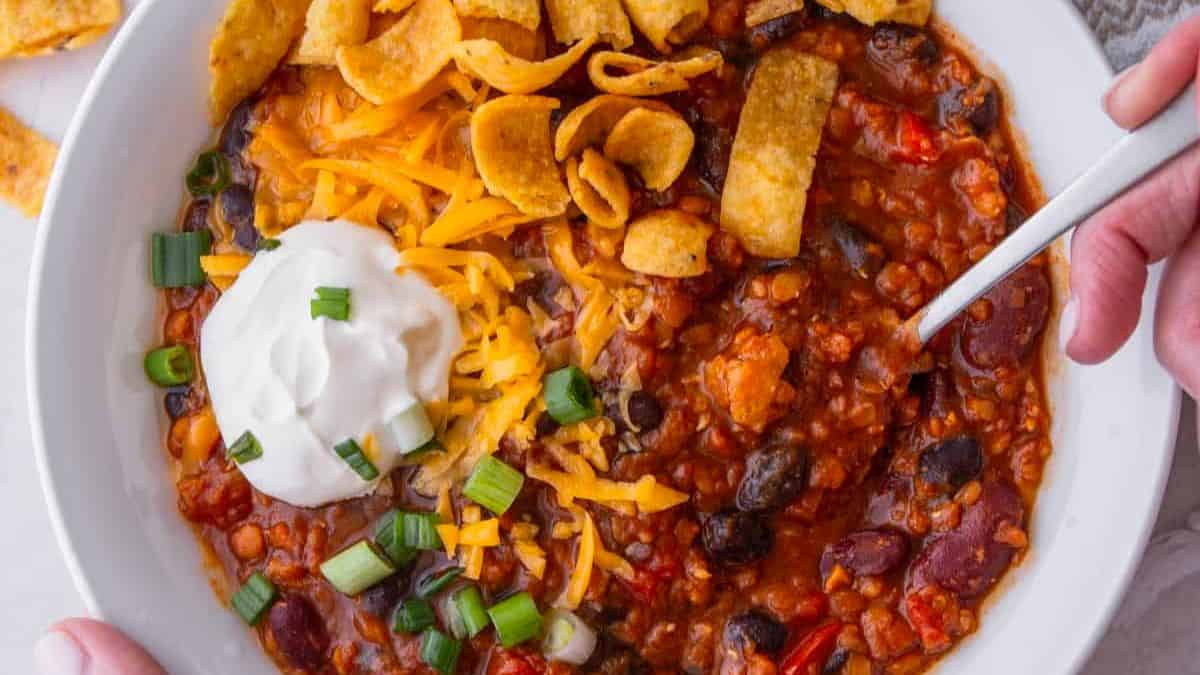 Fast and easy Lentil Chili has smoky, slightly spicy flavors, two types of beans, and lentils for loads of plant-based protein in a cozy bowl. Add your favorite toppings and dinner is served!
Venison Chili with Beer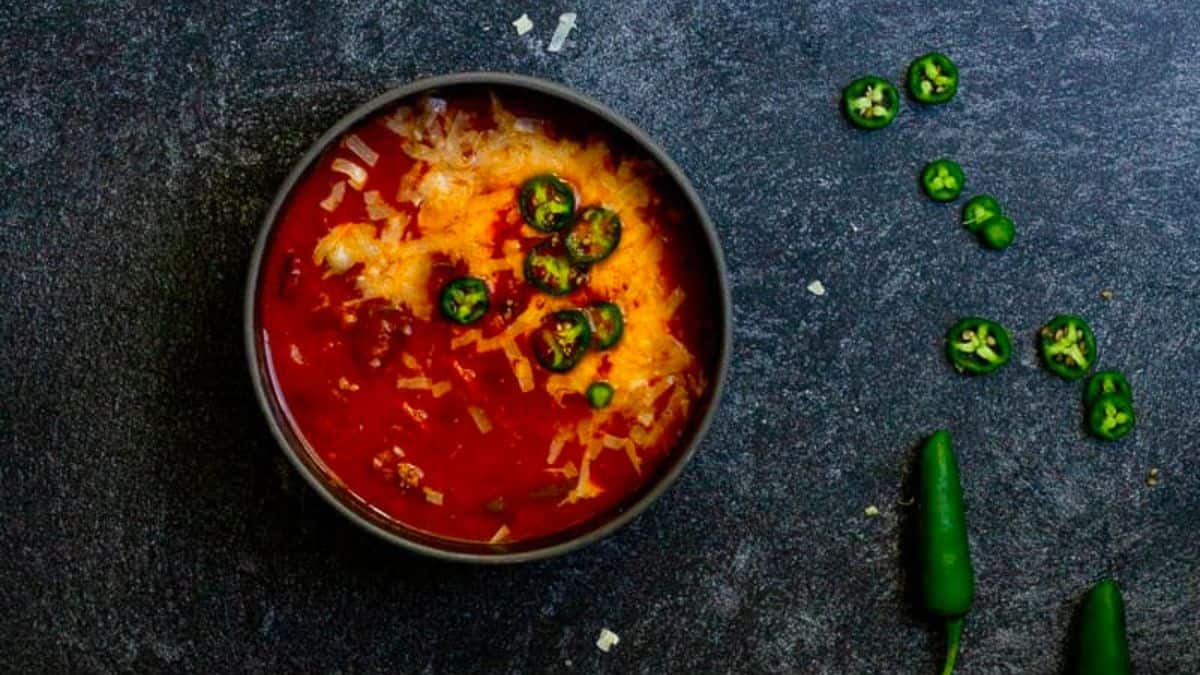 This venison chili is made with ground deer meat, peppers, tomatoes, beans and beer. Make it with an Instant Pot, slow cooker or stovetop!
Vegan White Chickpea Chili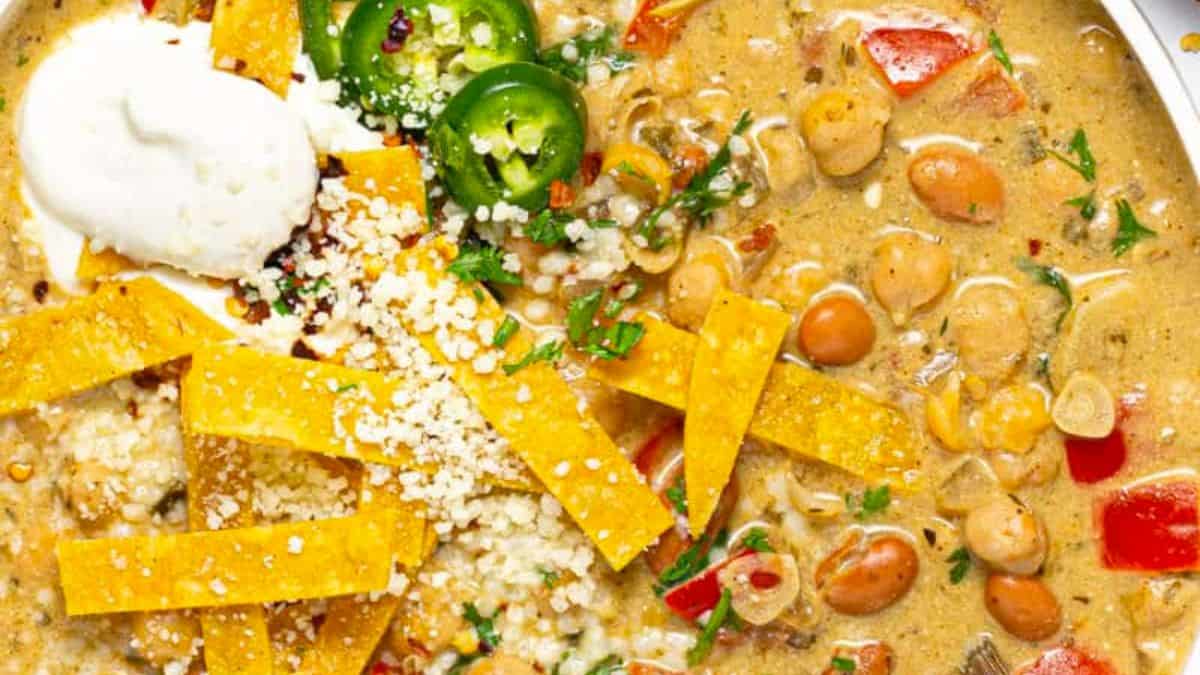 This White Chickpea Chili is a vegan twist on the ever popular white chicken chili. It's loaded with veggies, beans and plenty of spice in a broth of coconut milk, vegetable broth, and salsa verde. Make room in your monthly meal rotation for this 30 minute dinner!
Halftime Chili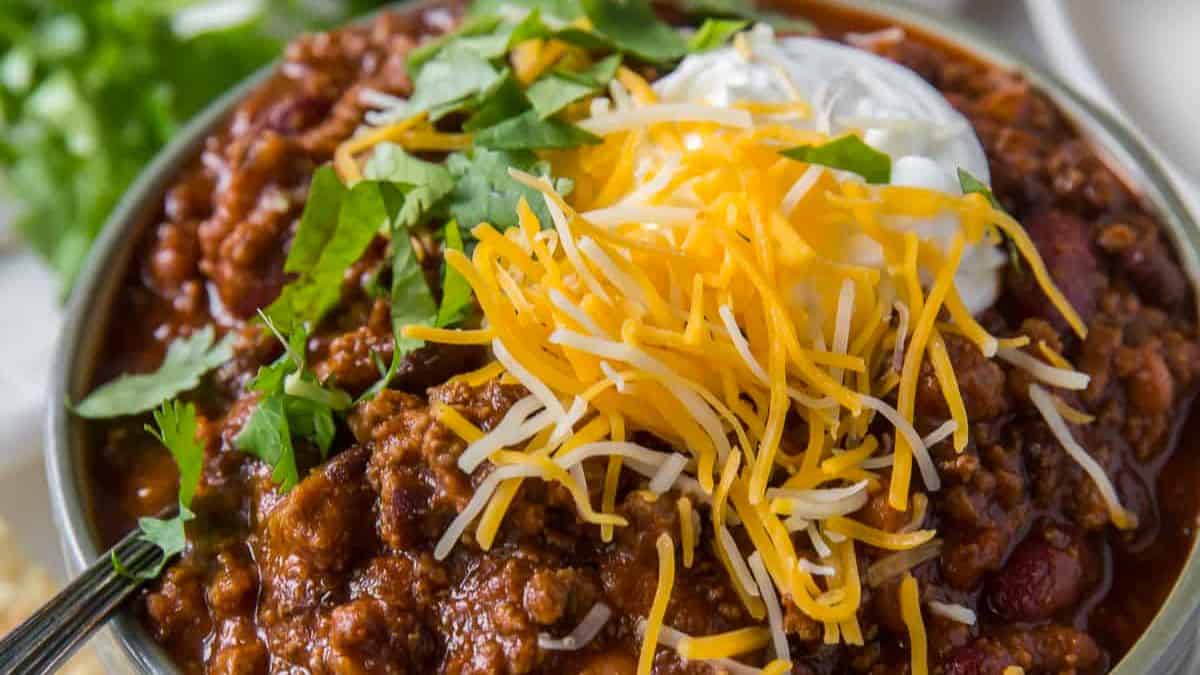 This hearty Halftime Chili is deliciously seasoned and chock full of beef, beans, and beer! Get all the work done in advance so you don't miss a minute of the next big game.
Easy Vegetarian Chili Sin Carne with Black Beans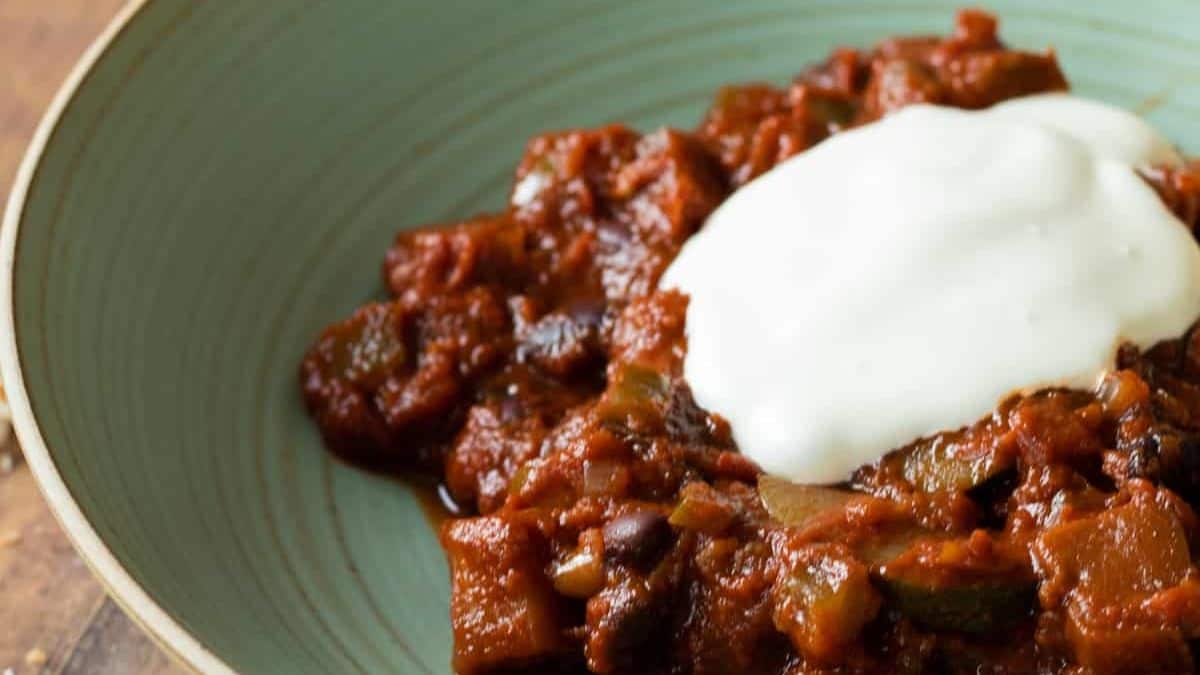 You're going to love this Vegetarian Chili Sin Carne with all the chili flavor and loads of veggies: zucchini, eggplant & green bell pepper. All done in just 40 minutes it's loaded with flavor & multiple textures - and made with just a few simple steps.
Easy Pumpkin Black Bean Chili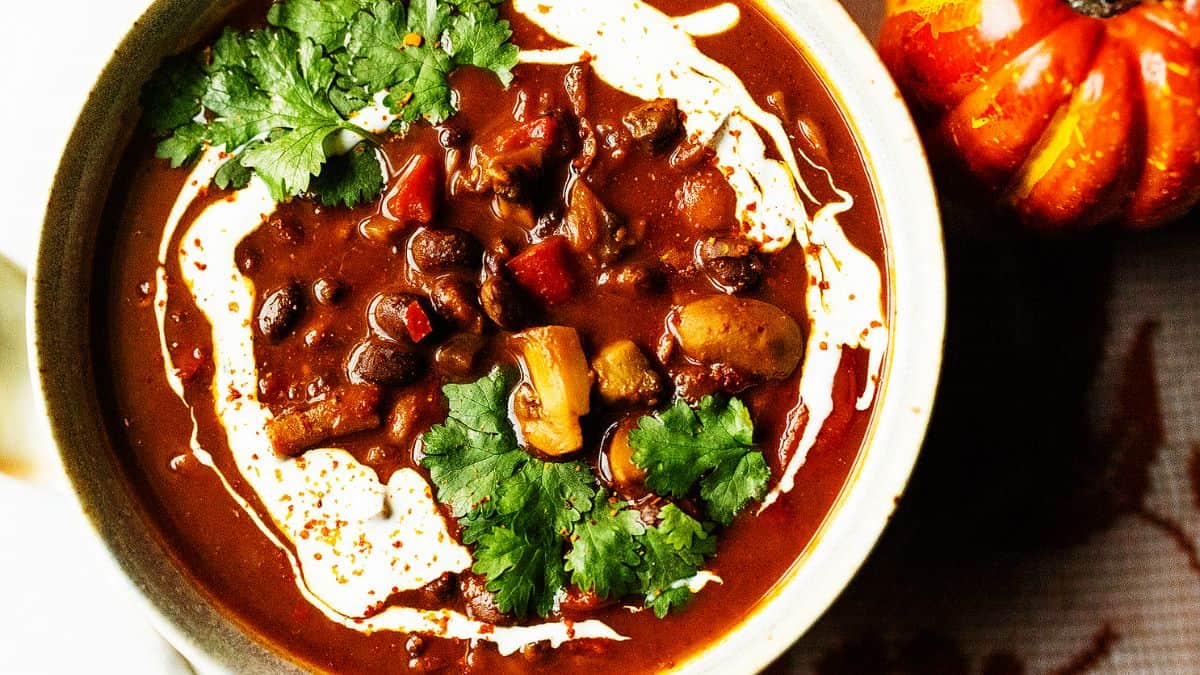 This easy pumpkin black bean chili is a simple vegetarian recipe that loads up the mushrooms in chili. If you're looking for an awesome chili with pumpkin, this is your recipe!
All Beef Chili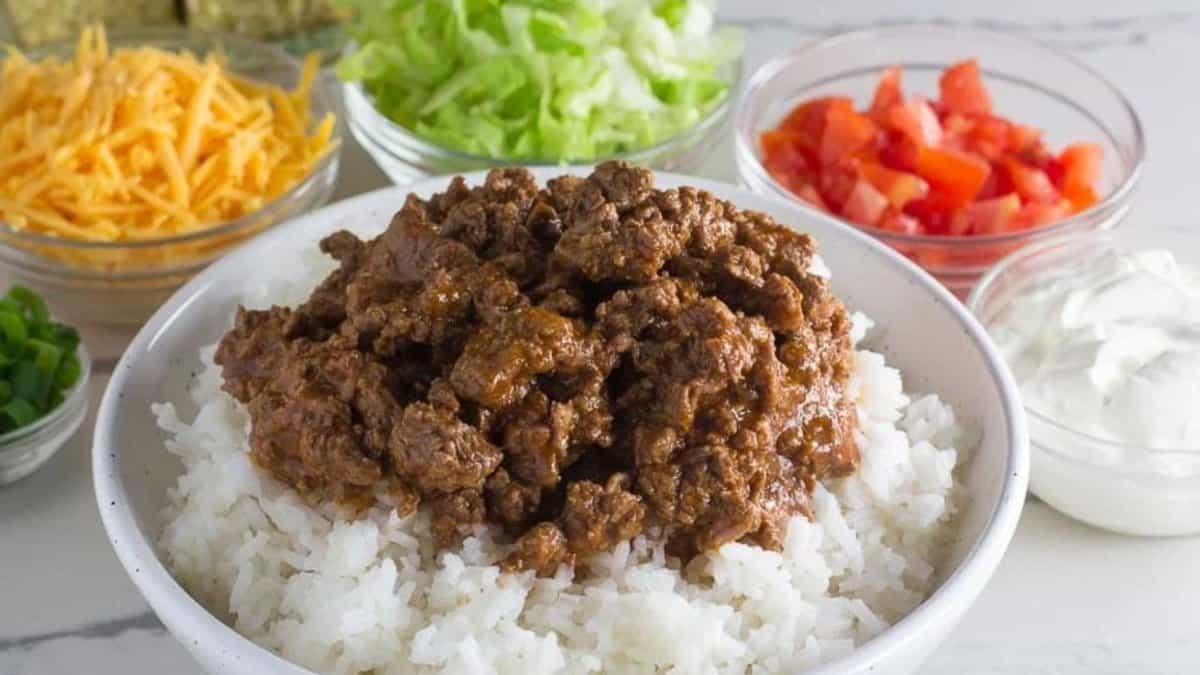 This chili is made without beans, but with lots and lots of beef.
Vegan 3-Bean Jackfruit Chili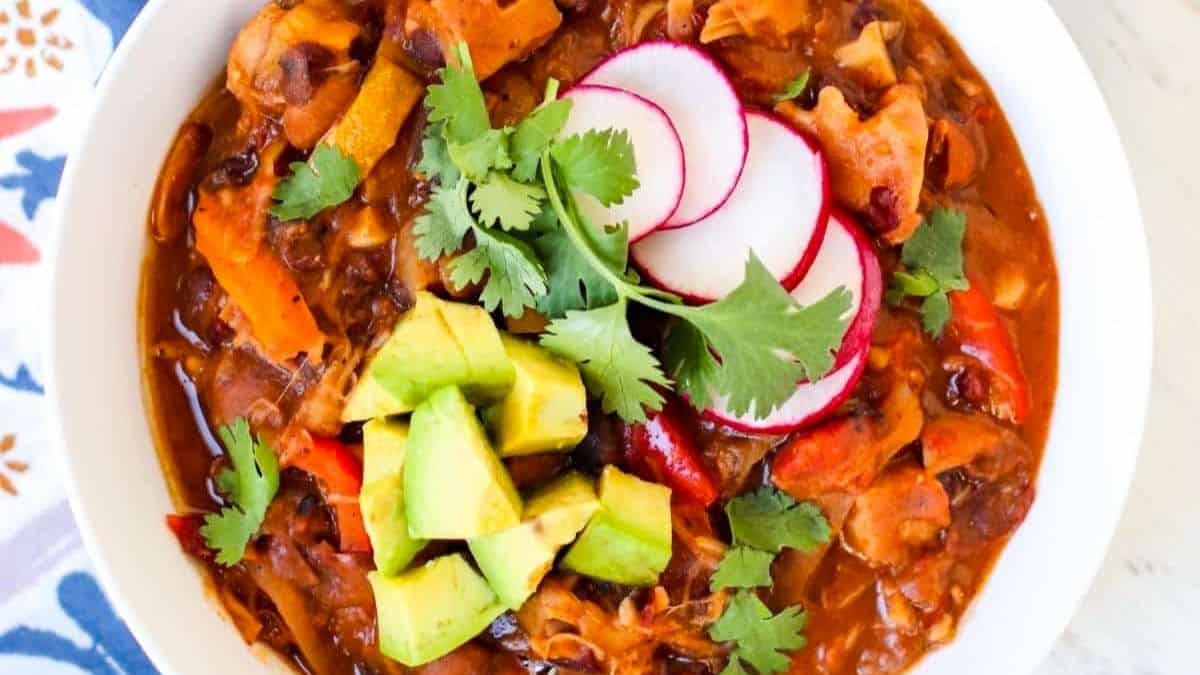 Hearty and warming with three types of beans and fajita-style veggies, you won't miss the meat in this vegan Jackfruit Chili. Offer your favorite toppings at the table for an easy one-pot meal the whole family will enjoy.
Ohio Chili with Spaghetti (Gluten Free)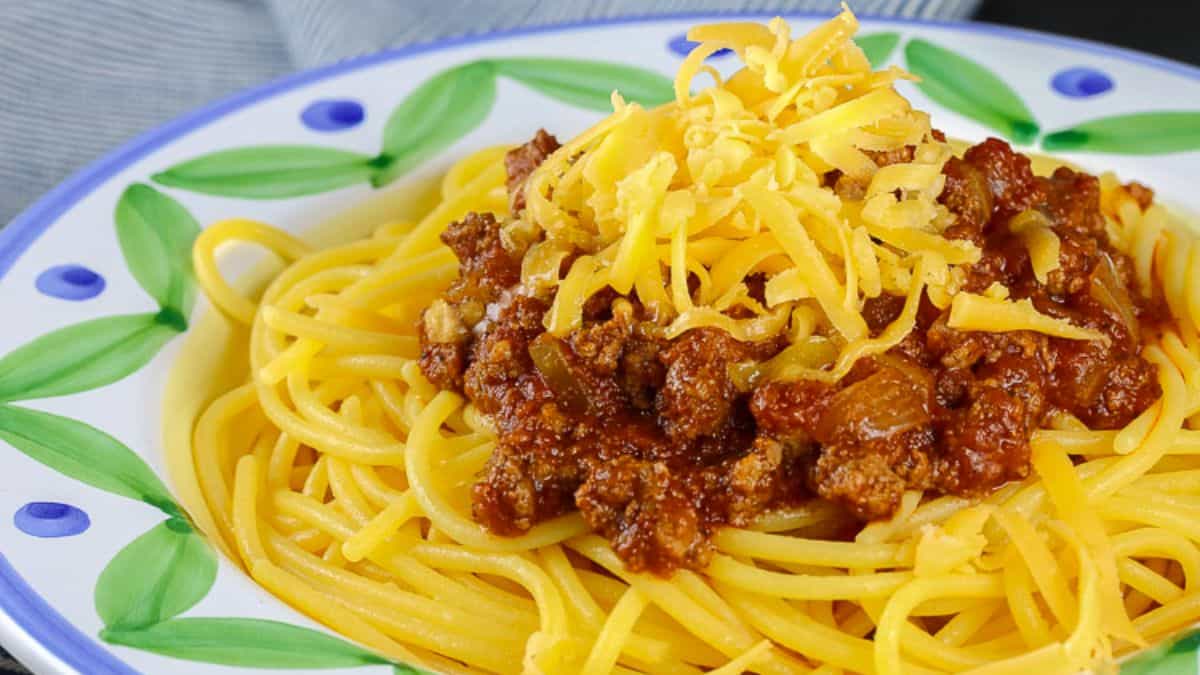 This is a wonderful pot of chili, packed with flavor from different chile powders and seasonings plus a surprise ingredient.
Vegan Chili With Walnuts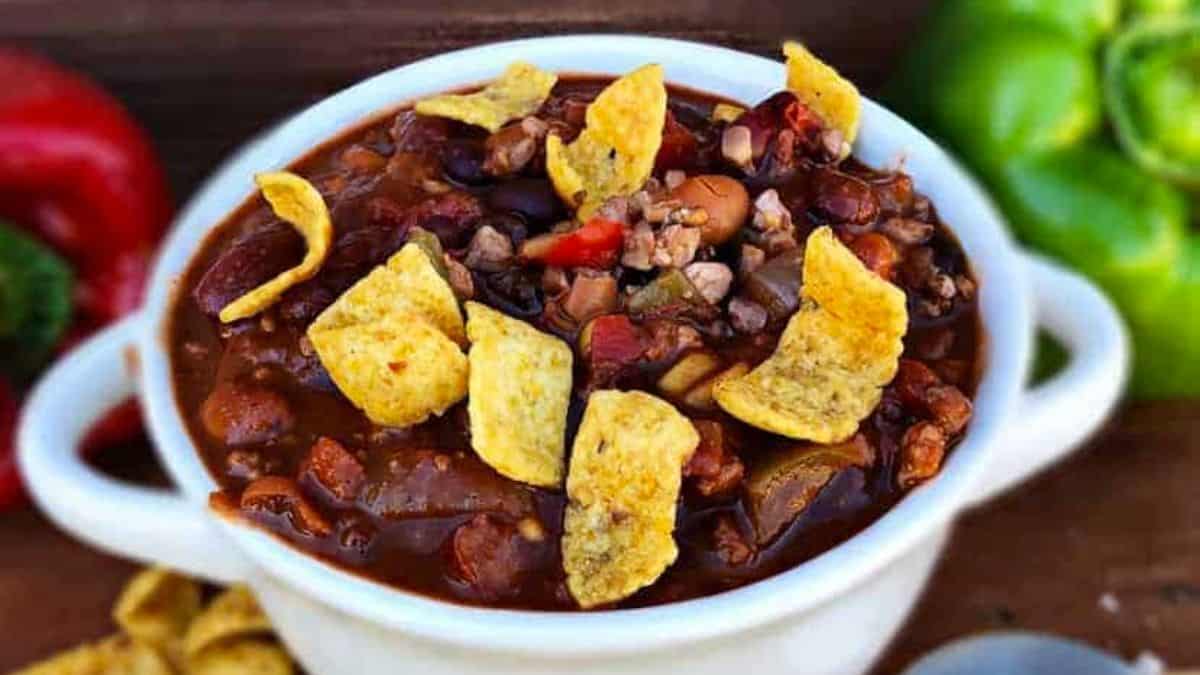 This vegan chili is the bomb! It is oil-free  and uses diced walnuts – not as a meat replacement – but for texture…and a little protein .
Sweet Potato Turkey Chili without Beans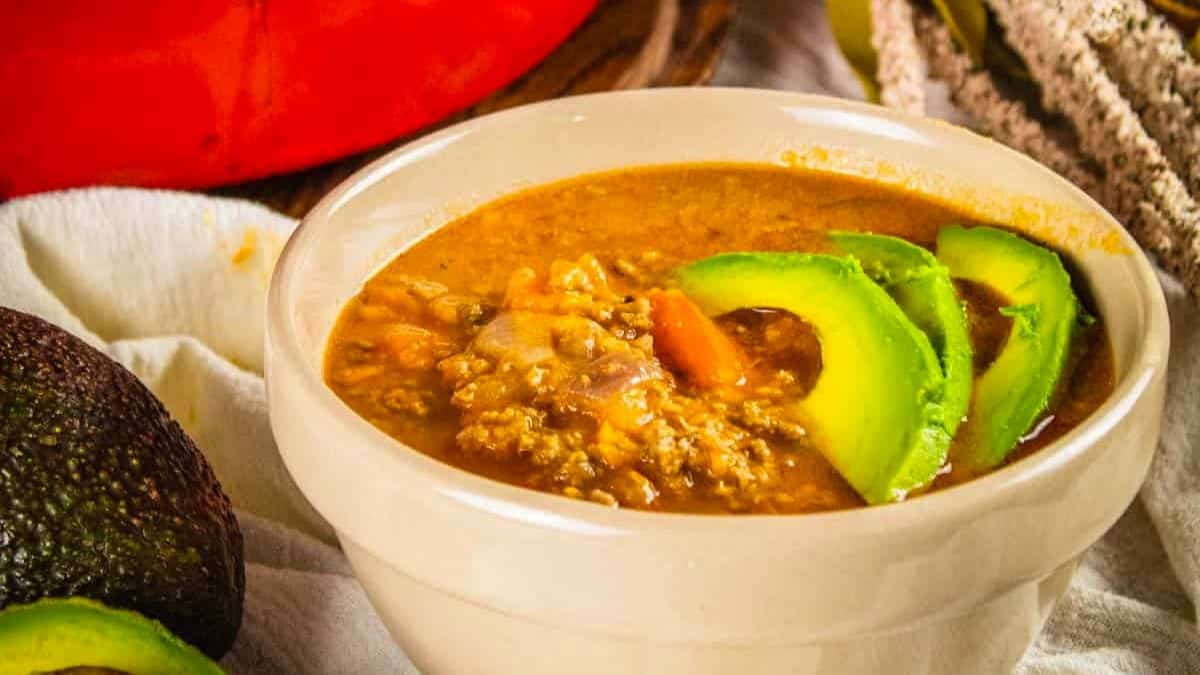 This is the BEST sweet potato turkey chili! This hearty dish is made with ground turkey and is perfect for a chilly night!
Easy Peach Whiskey Chili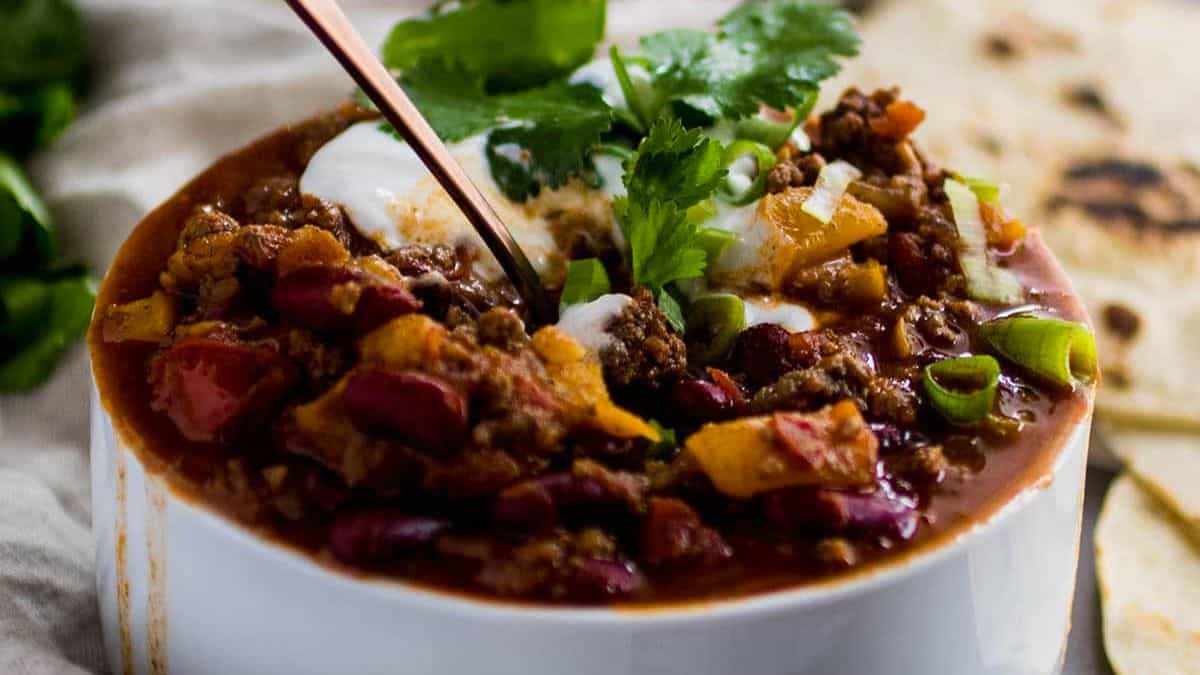 This homemade chili recipe is the perfect way to warm up on a cold day! Fresh peaches, plenty of spices, and a splash of whiskey lend a flavorful twist to this classic ground beef chili.
Beer Braised Short Rib Chili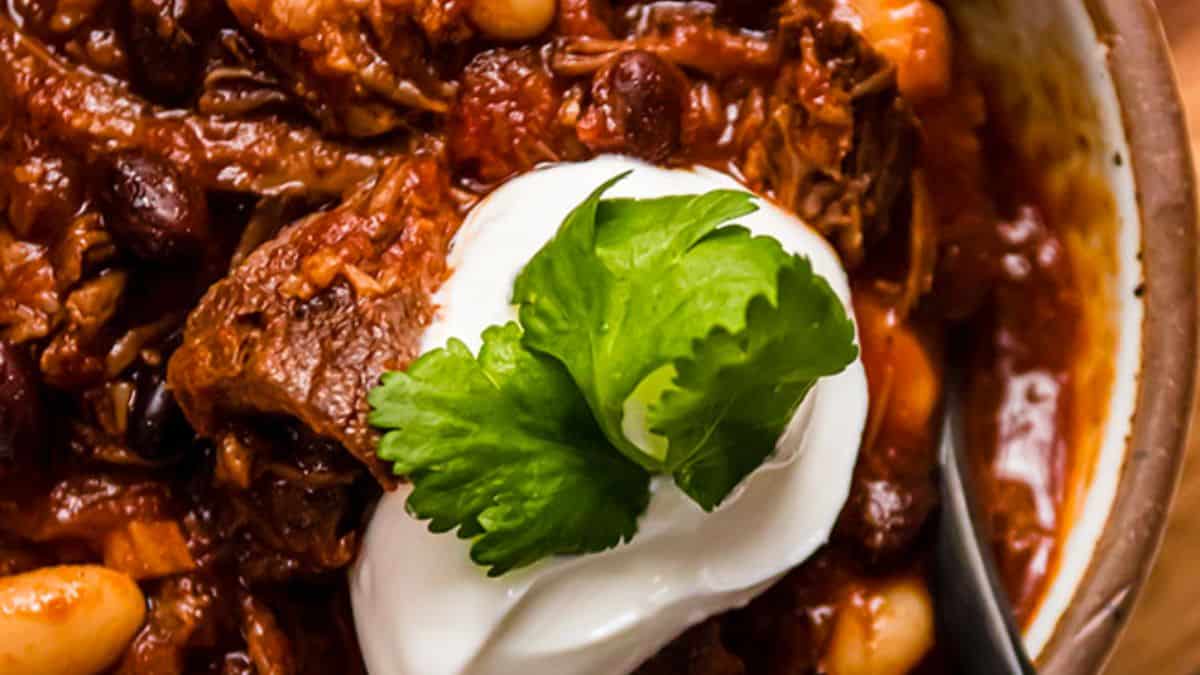 This beer braised short rib chili recipe is packed with flavor and deceptively easy! With white and black beans, crushed tomatoes, and your favorite stout.
Bloody Mary Chili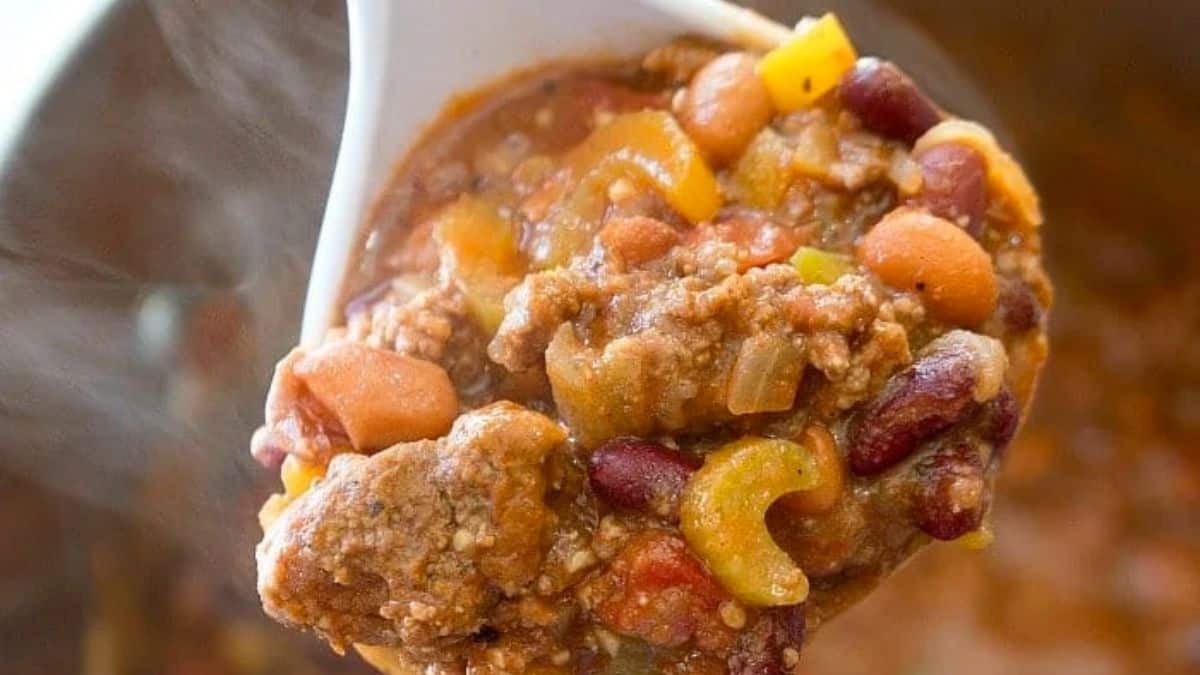 This easy bloody mary chili recipe is thick and packed with flavor! If you love this classic drink or just love chili you've got to try this hearty meal.
Culinary Bucket List: 12 Must-Try Foods for Every Foodie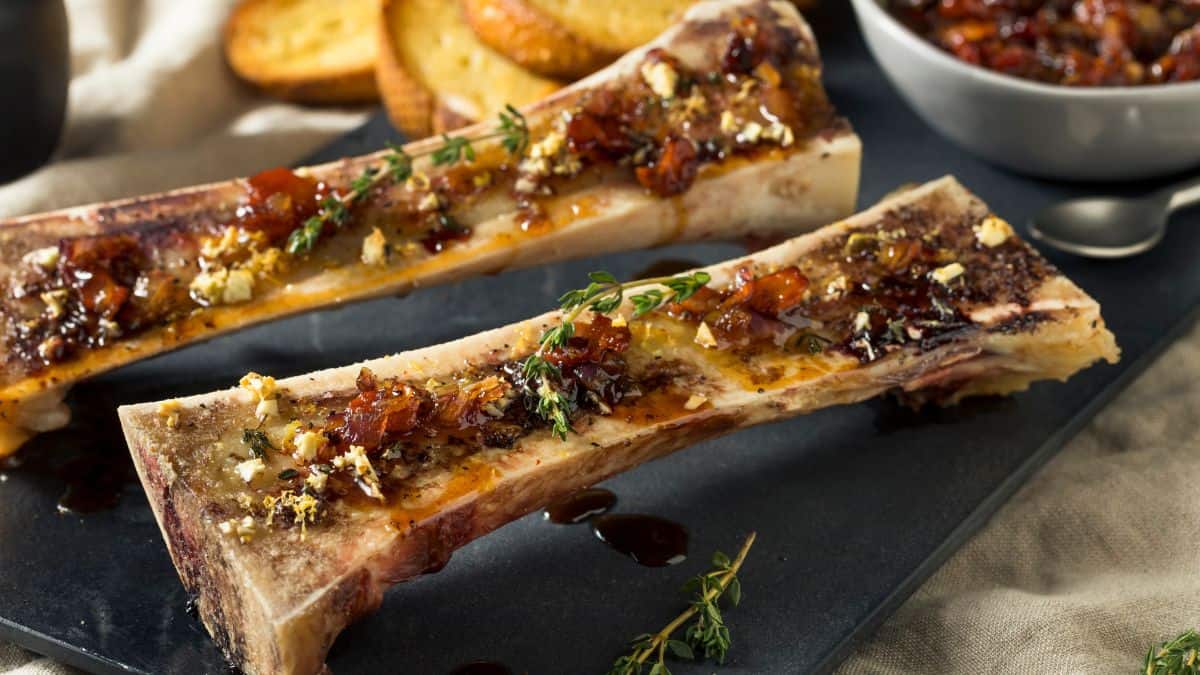 Are you a true foodie looking to expand your culinary horizons? Look no further! Inspired by a recent internet forum discussion, we present the ultimate culinary bucket list. These 12 must-try foods have been handpicked by fellow food enthusiasts. Get ready to embark on a delicious journey, and make sure you tick off these delicious dishes that every foodie should savor at least once in their lifetime!
Fresh Baked Bread Every Morning: 15 Easy Overnight Recipes To Try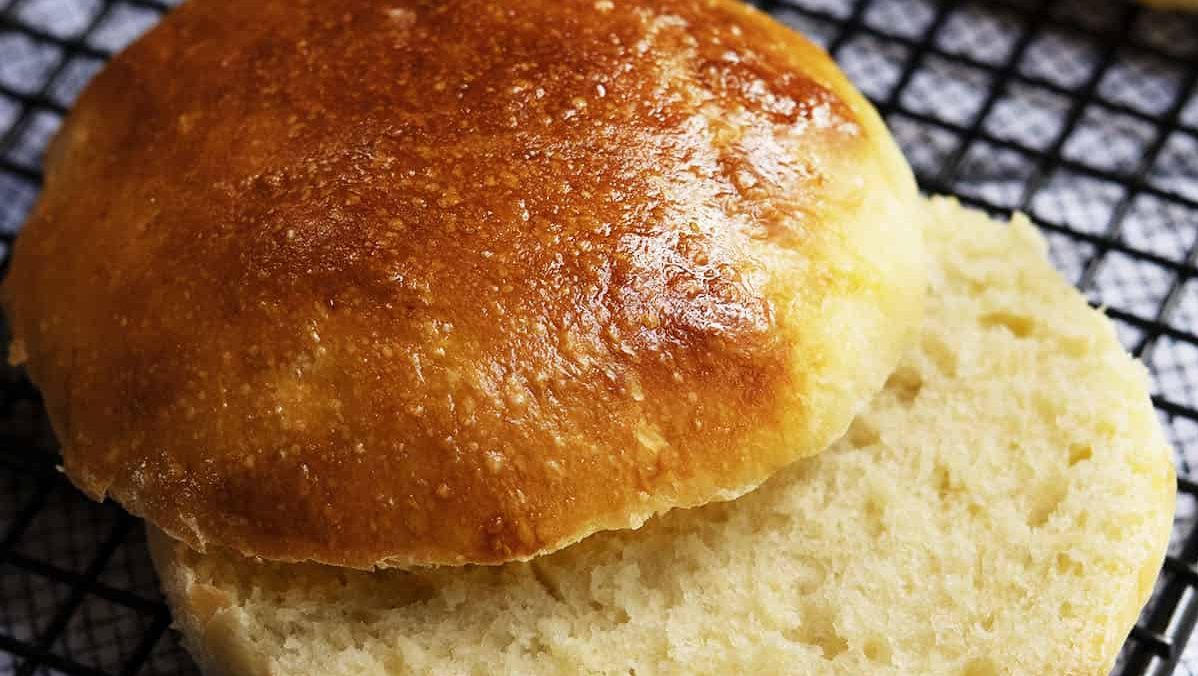 Are you tired of the same old breakfast routine? It's time to shake things up and start your day with a delightful twist. We've gathered 15 mouthwatering overnight bread recipes that will make your mornings a whole lot better. From sweet to savory, these recipes are easy to prepare the night before, so you can wake up to the wonderful aroma of freshly baked bread.
If You Have This In Your Pantry, You're Probably A Bad Cook!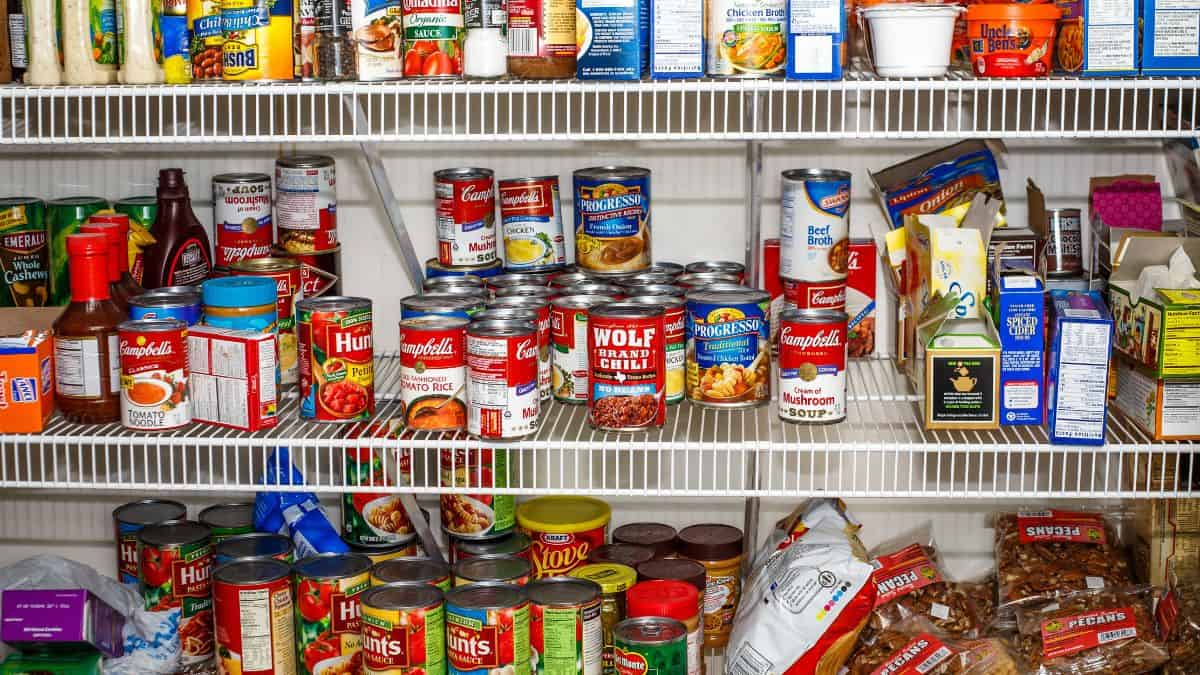 Ever wondered if your pantry holds the secret to your culinary prowess? According to a lively internet forum discussion, certain items might be red flags for aspiring chefs. Join us as we explore the humorous side of cooking and reveal the pantry staples that some suggest could be a sign of being, well, a less-than-stellar cook. Remember, it's all in good fun!
12 Effortless Crockpot Dinners for Fall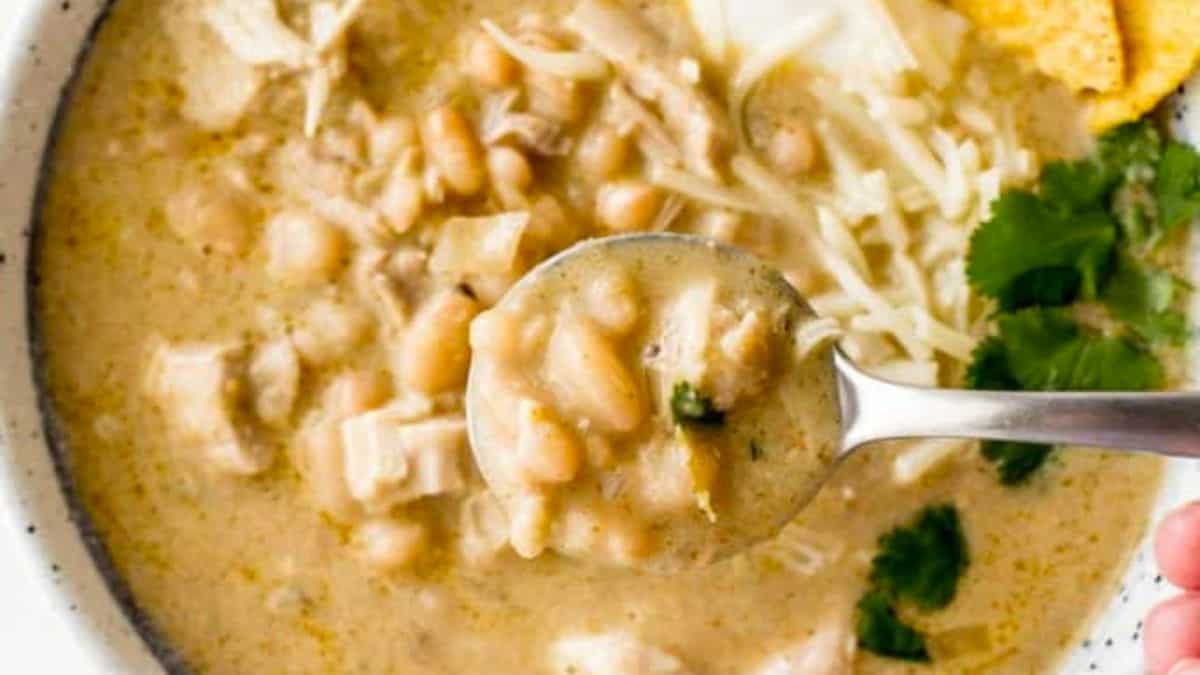 Get ready to cozy up with our roundup of 12 delicious crockpot dinner recipes perfect for the fall season. Imagine coming home to the smell of simmering soups or stews, all effortlessly prepared in your crockpot. These recipes are designed to bring the comforting essence of autumn right to your table with minimal effort.
If You Like These Foods, You're Probably A Boomer!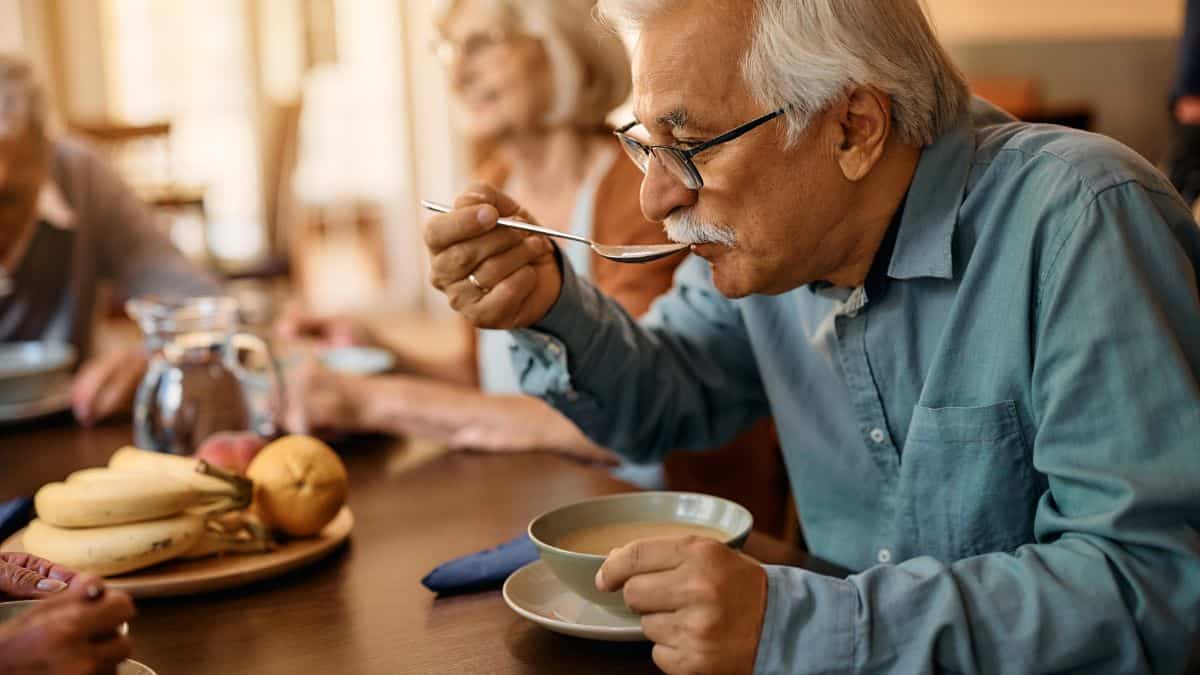 Curious about your culinary preferences and what they might say about your generation? Well, according to a lively internet forum discussion, if you're a fan of these foods, you're more than likely to belong to the boomer generation! Join us as we explore the flavors and dishes that seem to have a special place in the hearts of boomers and discover some delicious nostalgia along the way.