Are you a vegetarian and feel like you have limited options? Worry no more because we've got a collection of dump-and-bake recipes that simplify your meal prep. Now, you can indulge in your favorite vegetarian meals without the hassle!
Vegetarian Breakfast Casserole with Swiss Chard and Gruyere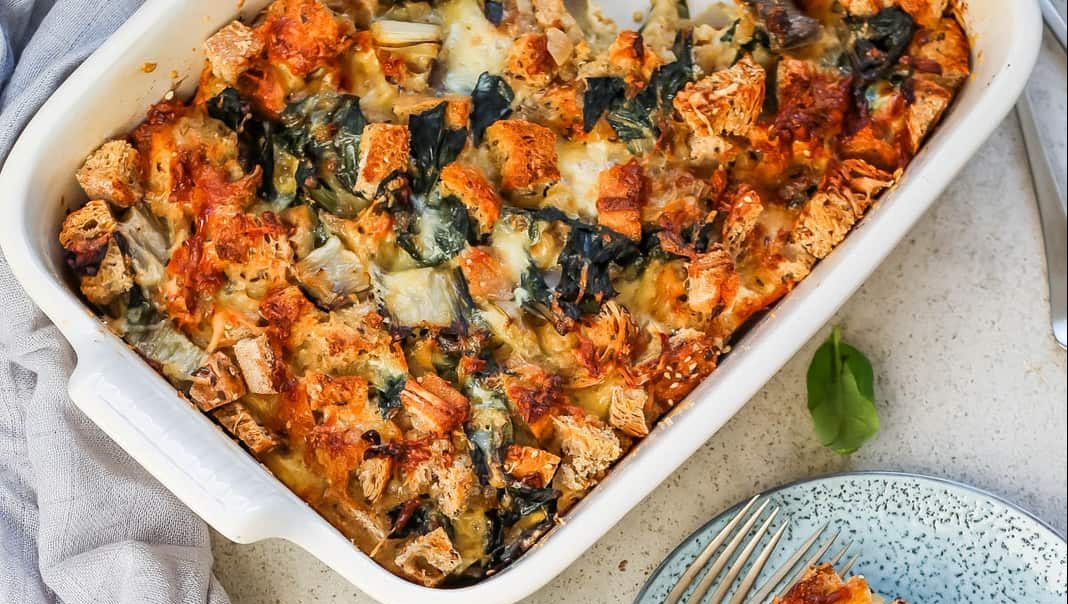 Swiss Chard and Gruyere Strata is a make-ahead vegetarian breakfast casserole that's perfect for feeding a crowd. Loaded with veggies, eggs, cheese, and crusty bread, this breakfast bake soaks overnight in your fridge and bakes up in the morning.
Get the recipe from Hey nutrition lady: Vegetarian Breakfast Casserole with Swiss Chard and Gruyere
Vegetarian Enchilada Casserole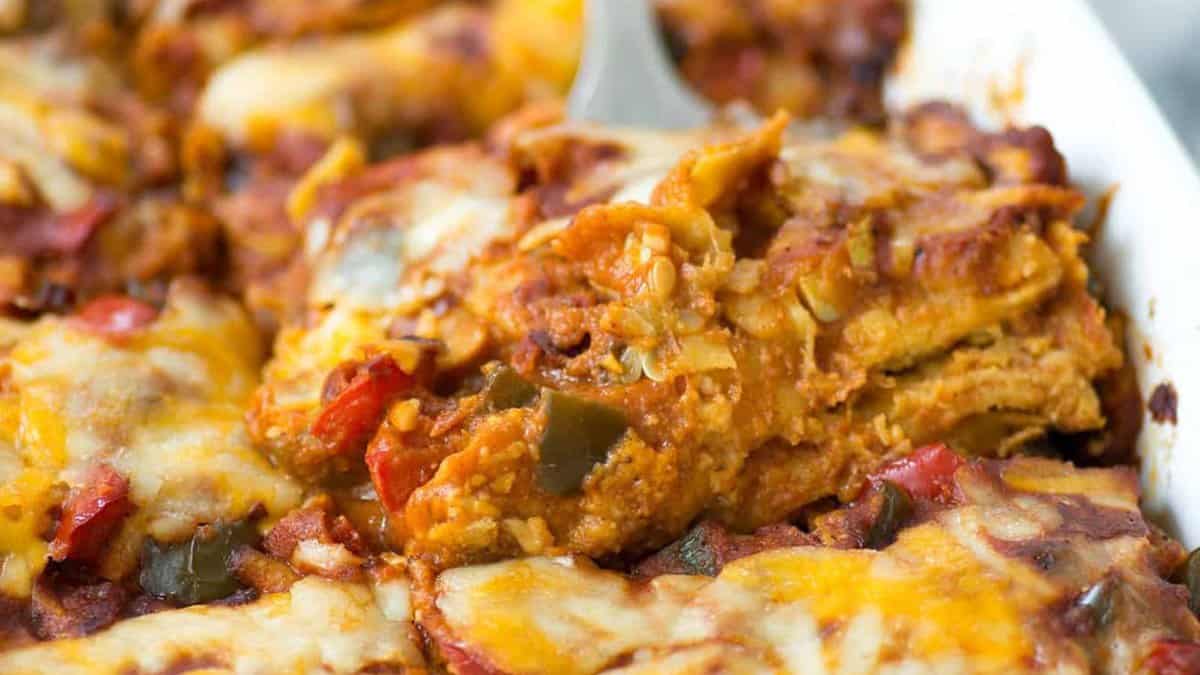 Enchiladas with a fraction of the work. Layered with vegetables, beans, cheese and homemade enchilada sauce.
Vegetarian Burrito Bowls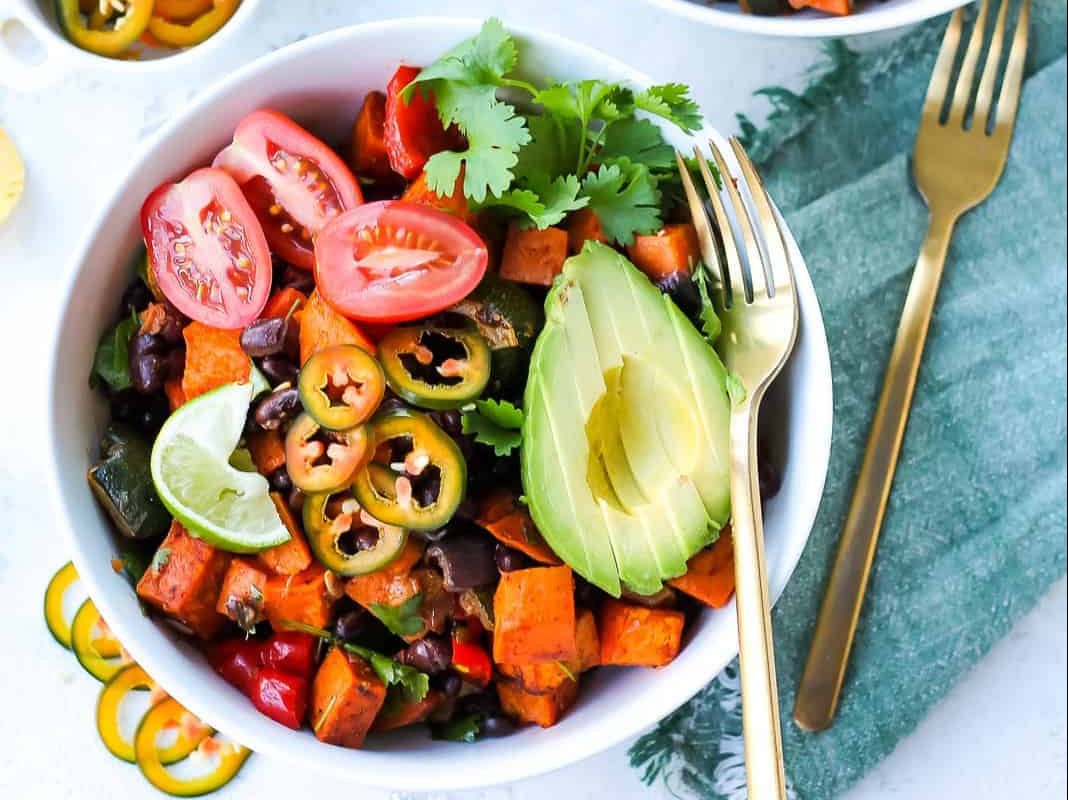 Healthy, delicious burrito bowls are so easy to make with this dump-and-bake recipe.
Get the recipe from Hey Nutrition Lady.
Garlicky Chickpea, Radish & Potato Traybake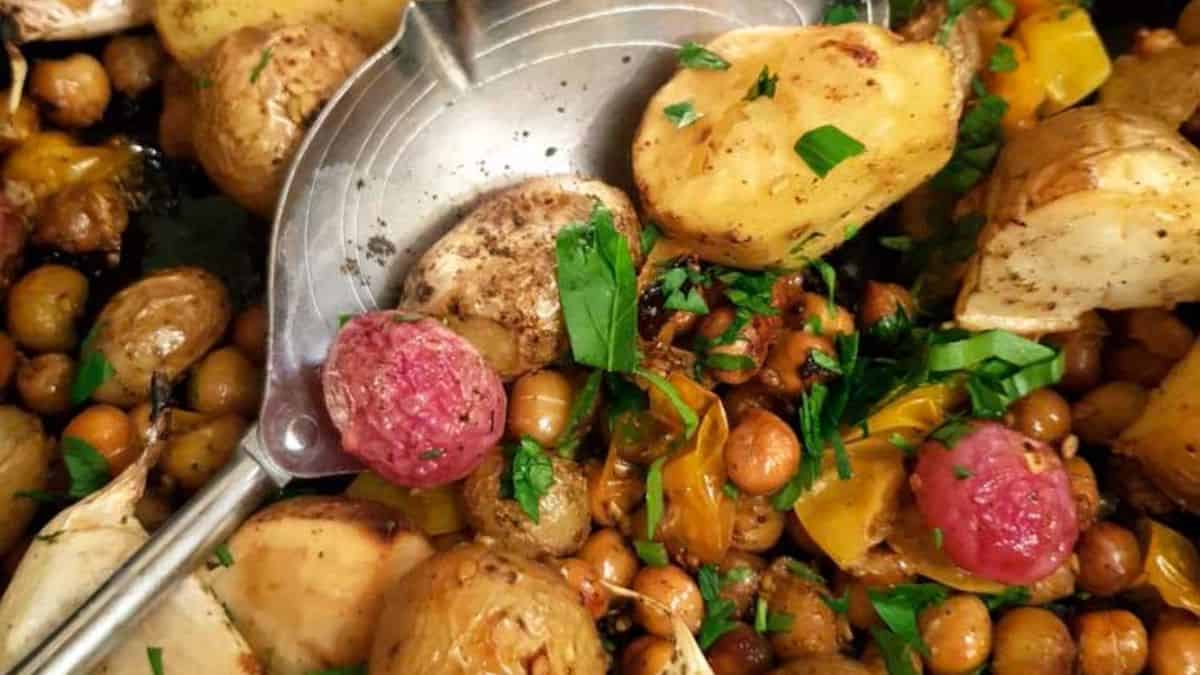 The end of summer, just before the year turns to Autumn is one of my favourite times of year. The air has cooled down somewhat, meaning you can think about creating more than just a salad for dinner, and but all your favourite summer veggies are ripe.
Creamy Pesto Pasta Bake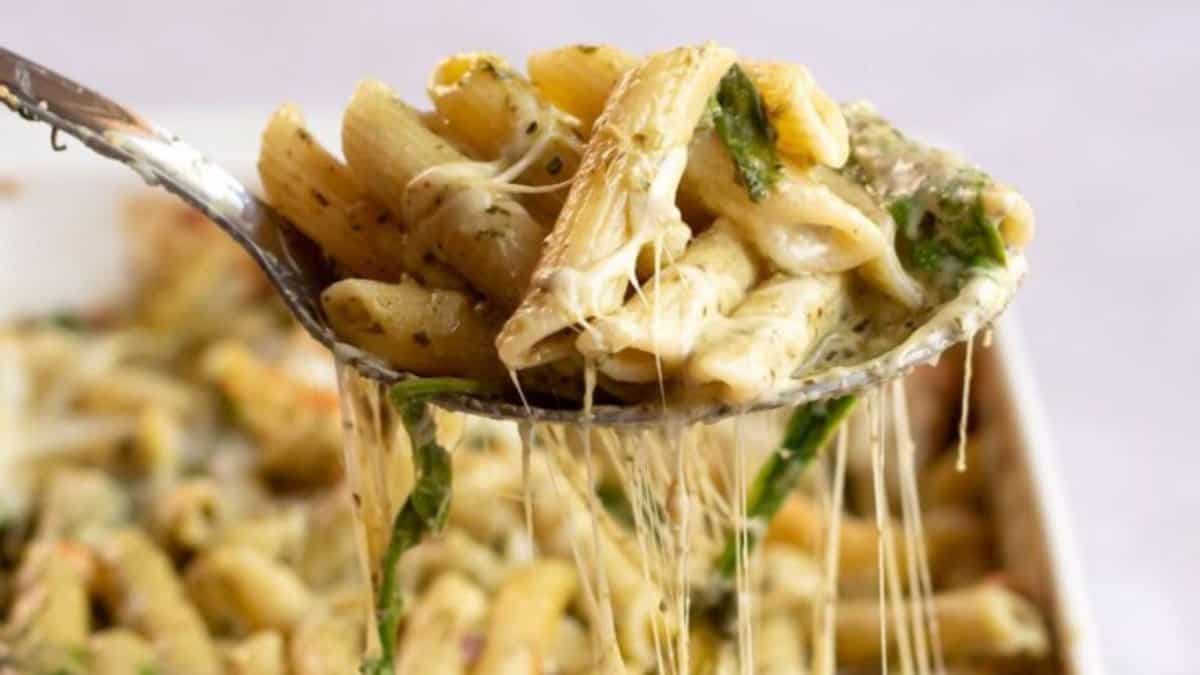 This creamy pesto pasta bake is extra creamy and cheesy, made in one baking pan, and doesn't require kitchen skills! This pasta bake is a super delicious pasta dish that is made in under an hour and tastes like restaurant pasta!
Easy Sheet Pan Vegan Fajitas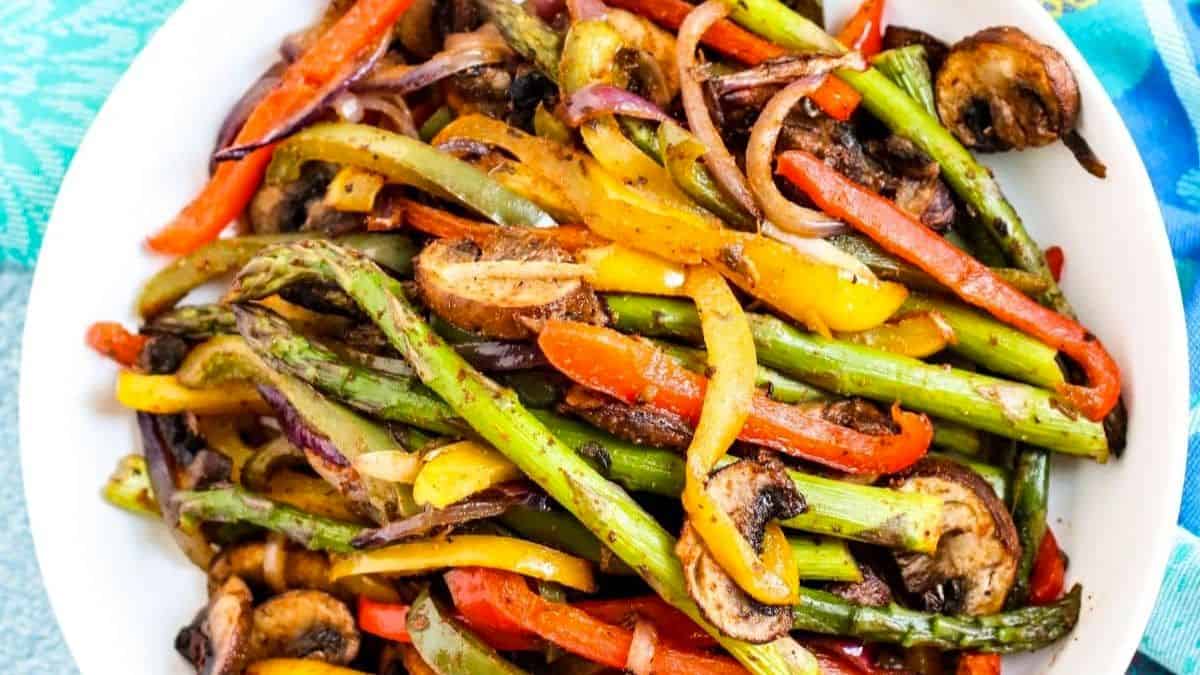 Tex-Mex Vegan Fajitas are made with roasted vegetables and a homemade seasoning mix. There's no need to stand over the stove since they are cooked in the oven on a sheet pan rather than in a skillet. Serve them with tortillas, a side of beans and your favorite toppings for a complete meal.
Bean & Pasta Casserole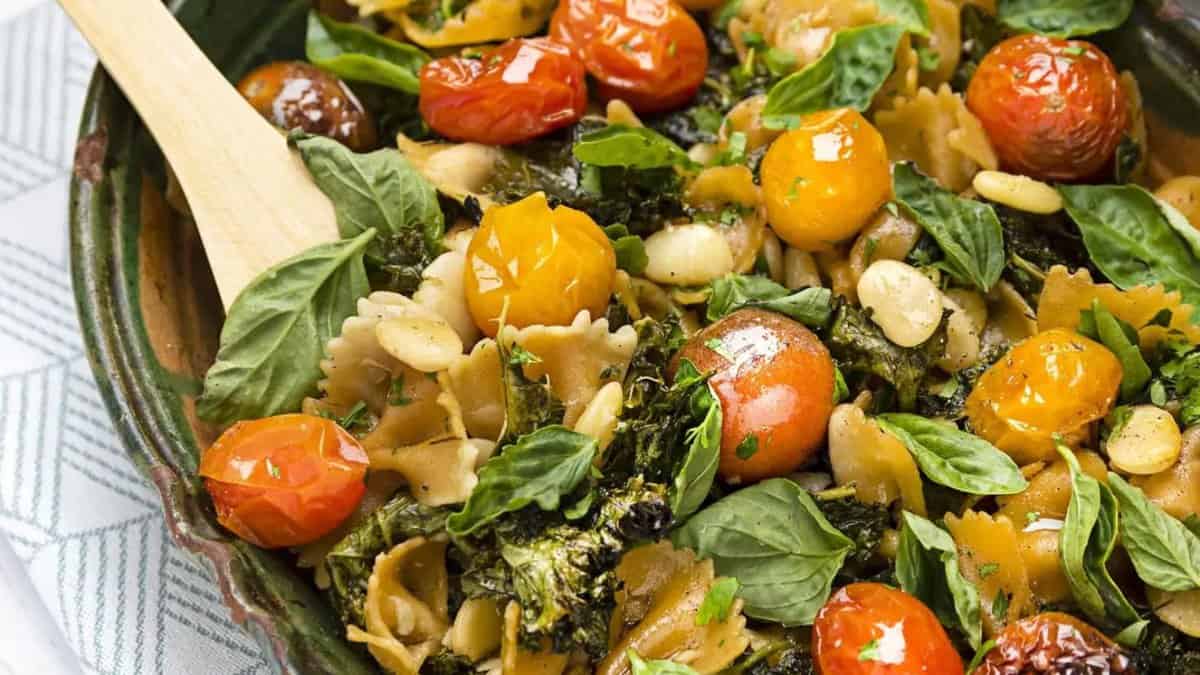 This vegetarian casserole combines hearty white beans, filling pasta and juicy cherry tomatoes in a warming dish that is perfect for a healthy, satisfying dinner.
Instant Pot Carrot Ginger Soup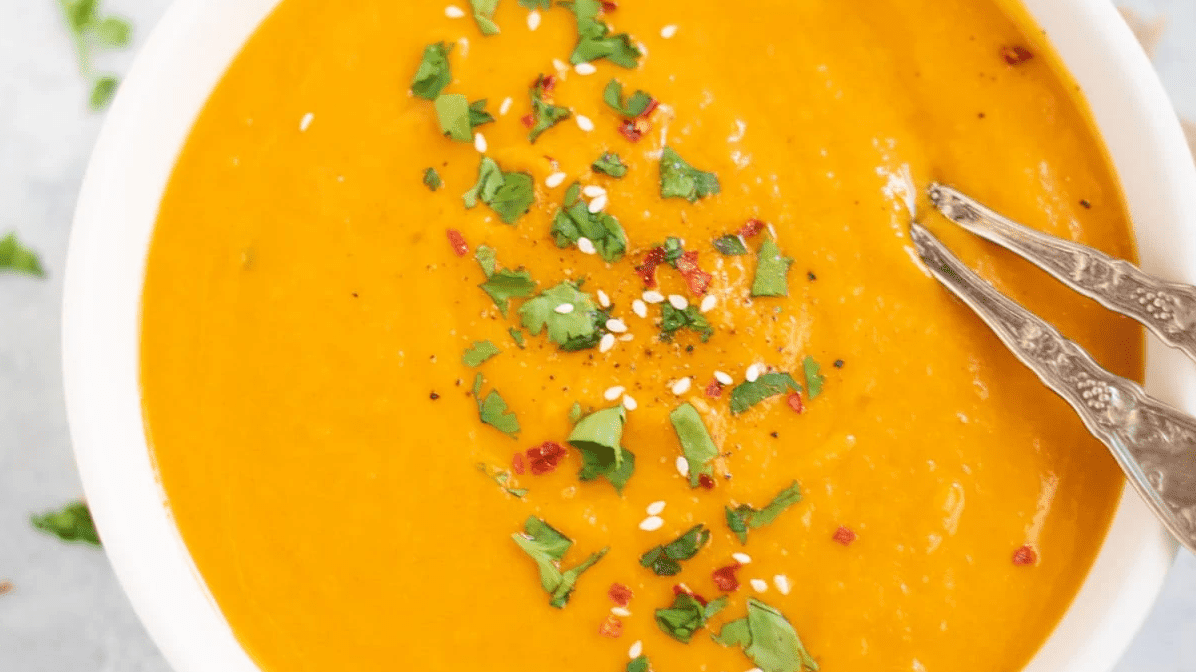 Dump, cook, and blend - and have this flavor packed soup all ready in time for dinner! A 30 minute dish that's going to save your weeknights.
Mac & Cheese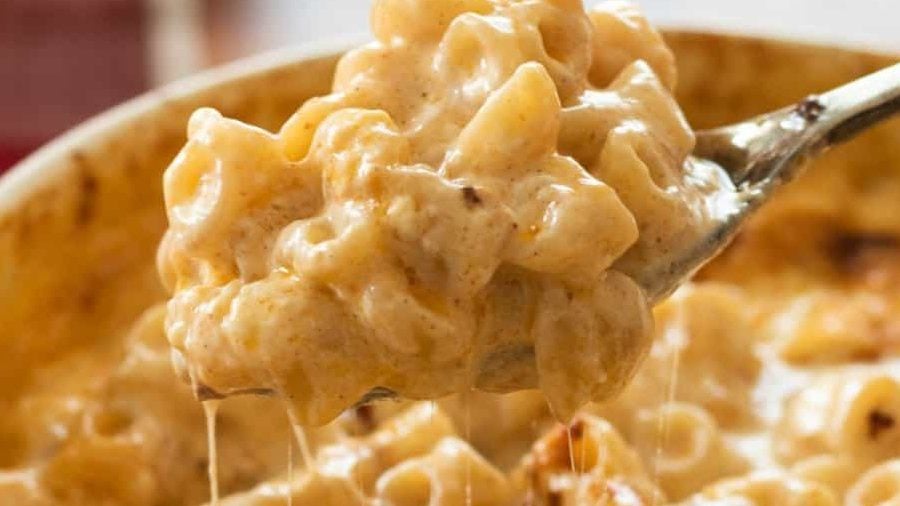 Making Mac and Cheese has never been this easy! With just 10 minutes of prep and 45 minutes in the oven you can make the best baked Mac and Cheese - in one pan, without boiling, no flour and no roux. With both Cheddar and Gruyere this is as cheesy & flavor packed as it gets!
Cheese Tortellini Bake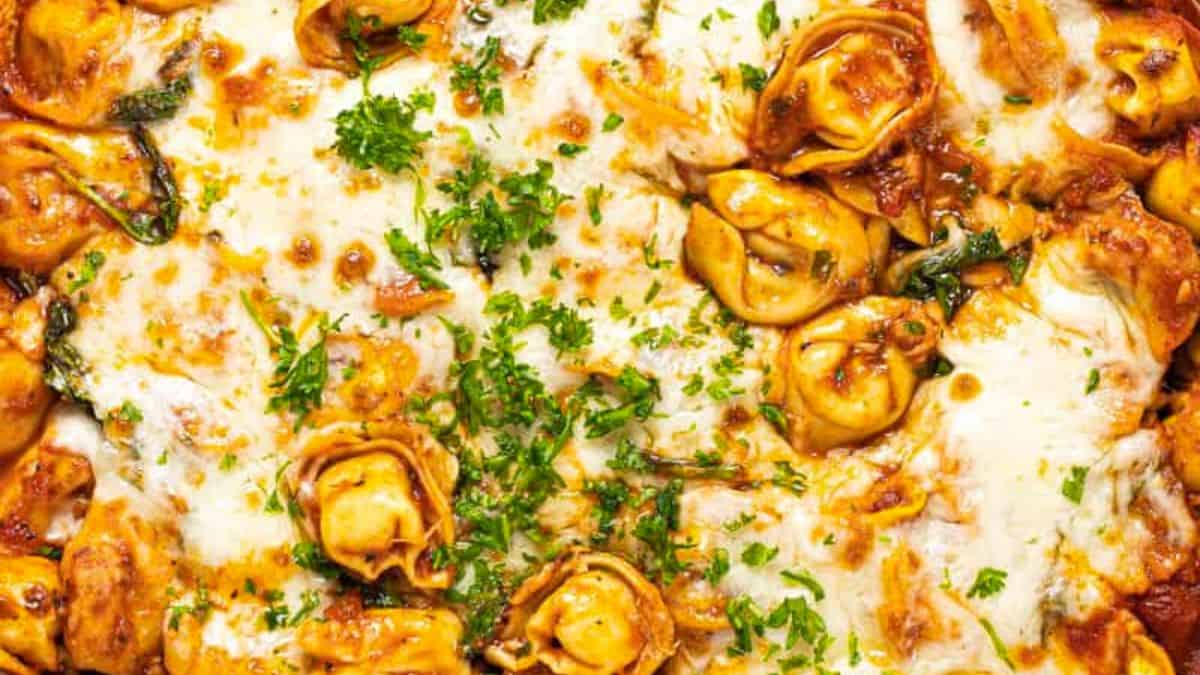 This Cheesy Vegetarian Tortellini Bake comes together in about 20 minutes, with less than 10 ingredients, and all in one pan! It's an ideal weeknight dinner for when you're short on time but still want to get a hot meal on the table!
Sheet Pan BBQ Tofu and Vegetables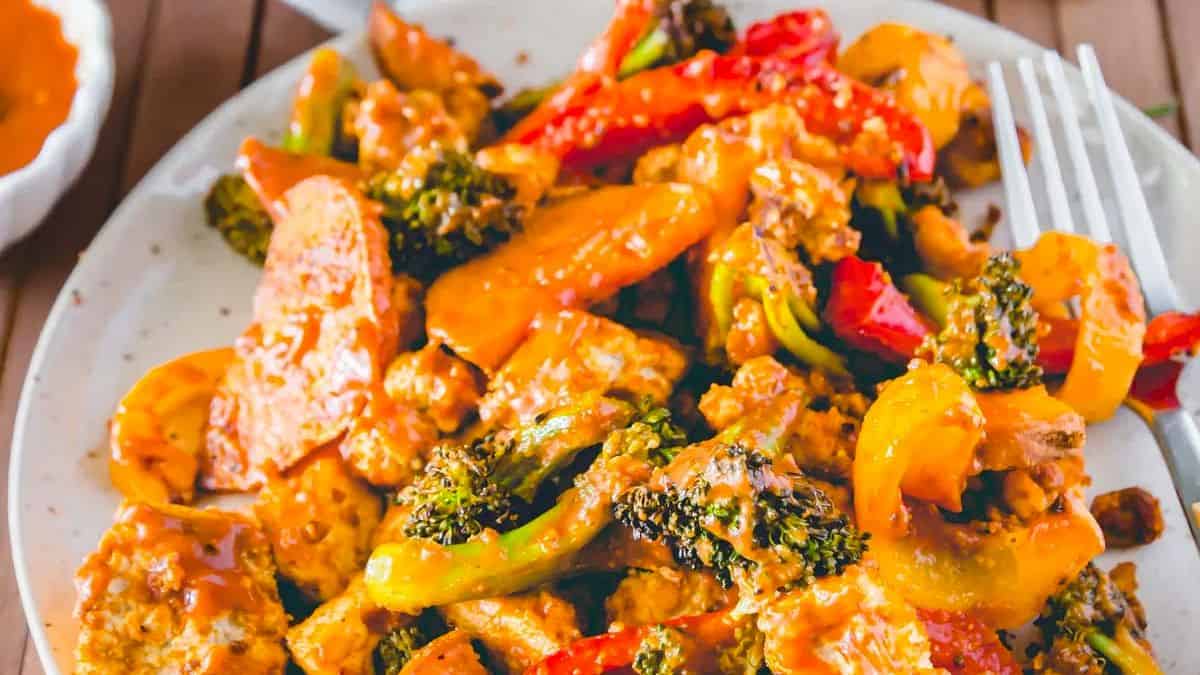 This baked BBQ Tofu is combined with broccoli, peppers, sweet potatoes, a BBQ dry rub and your favorite BBQ sauce for the ultimate vegetarian sheet pan dinner!
Sheet Pan Meal Prep Tofu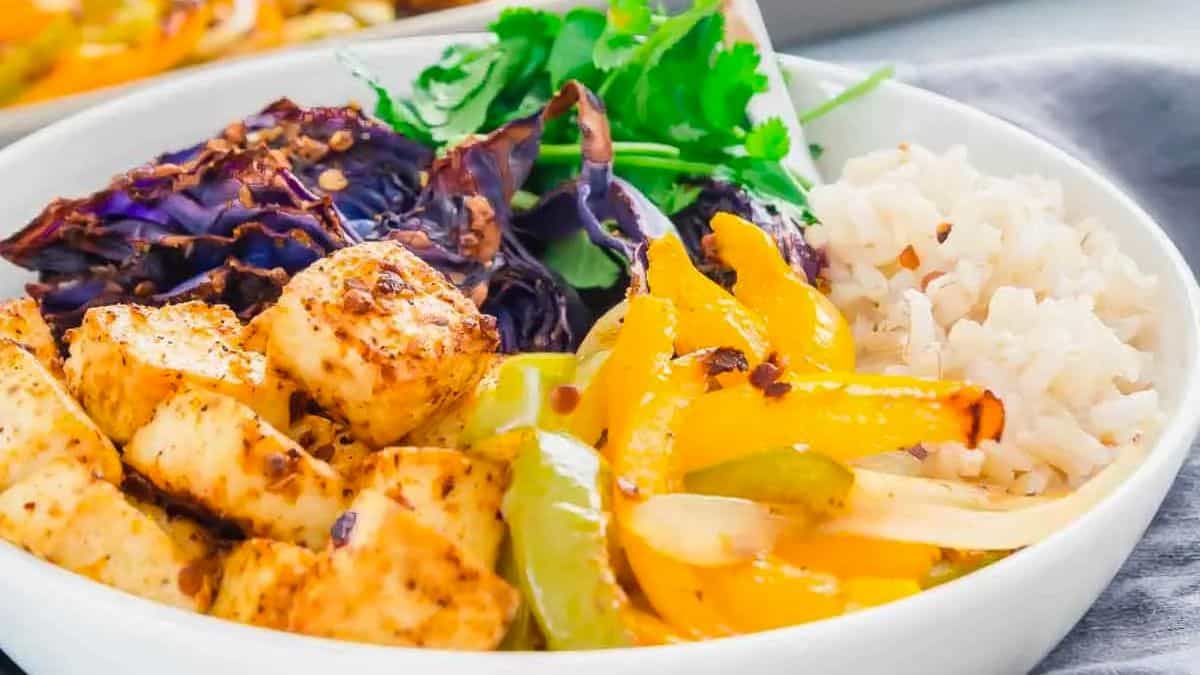 This sheet pan recipe for roasted tofu, cabbage & peppers is an easy way to meal prep a healthy and nutritious vegetarian meal to enjoy throughout the week.
Sheet Pan Veggie Black Bean Tacos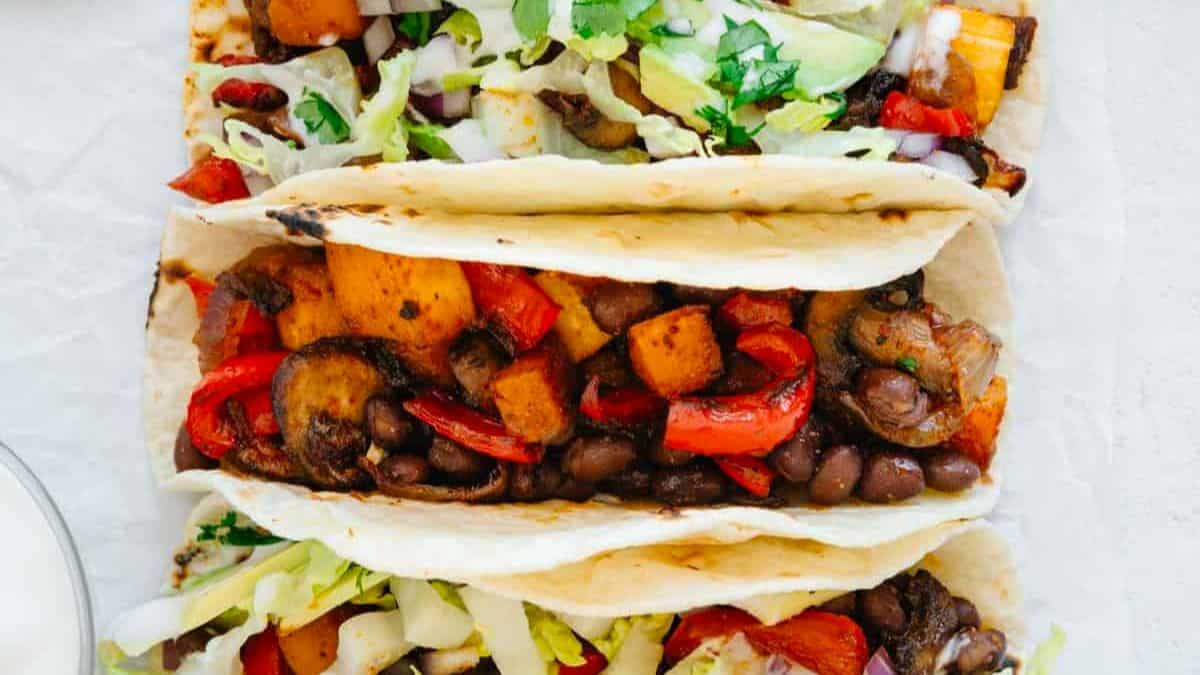 Butternut squash, mushrooms, bell pepper and black beans all get tossed in a Homemade Taco Seasoning and cooked on a sheet pan for an easy, delicious and healthy weeknight dinner.
20 Minute Baked Ravioli Casserole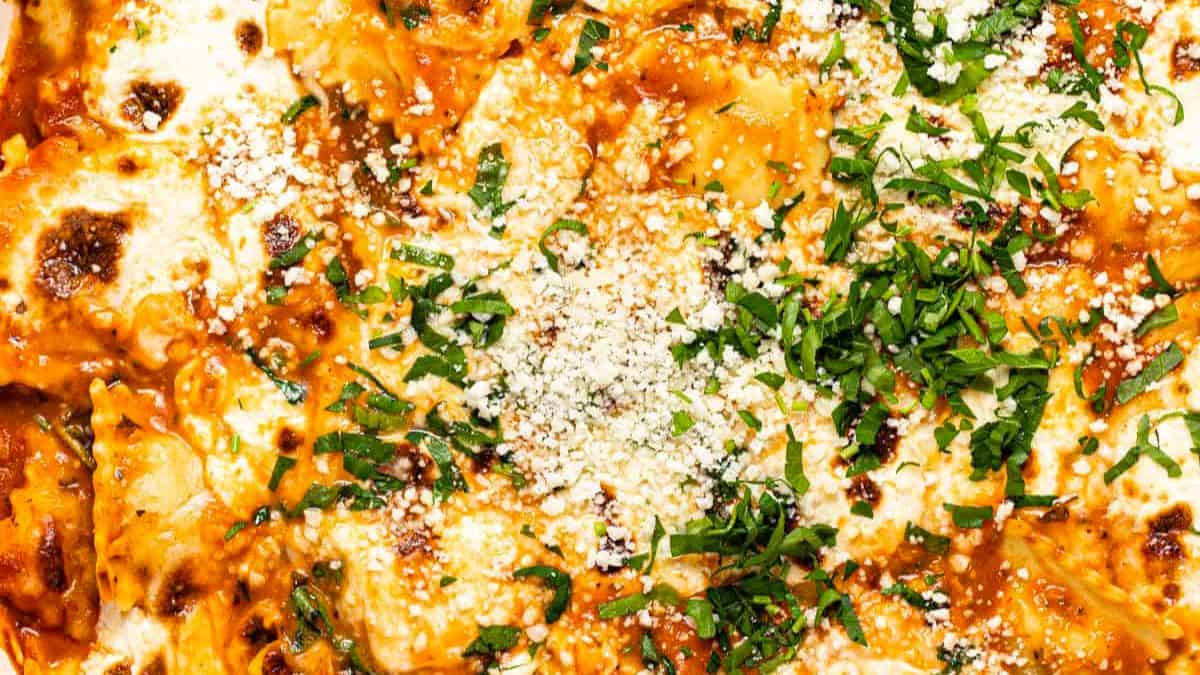 This easy baked ravioli casserole takes about 20 minutes from start to finish and requires just 5 minutes of prep time because you don't need to boil the ravioli first! Store-bought refrigerated cheese ravioli makes this simple weeknight dinner a reality even on the busiest of nights! It can also be made ahead of time and refrigerated or frozen!
Sheet Pan Halloumi Tacos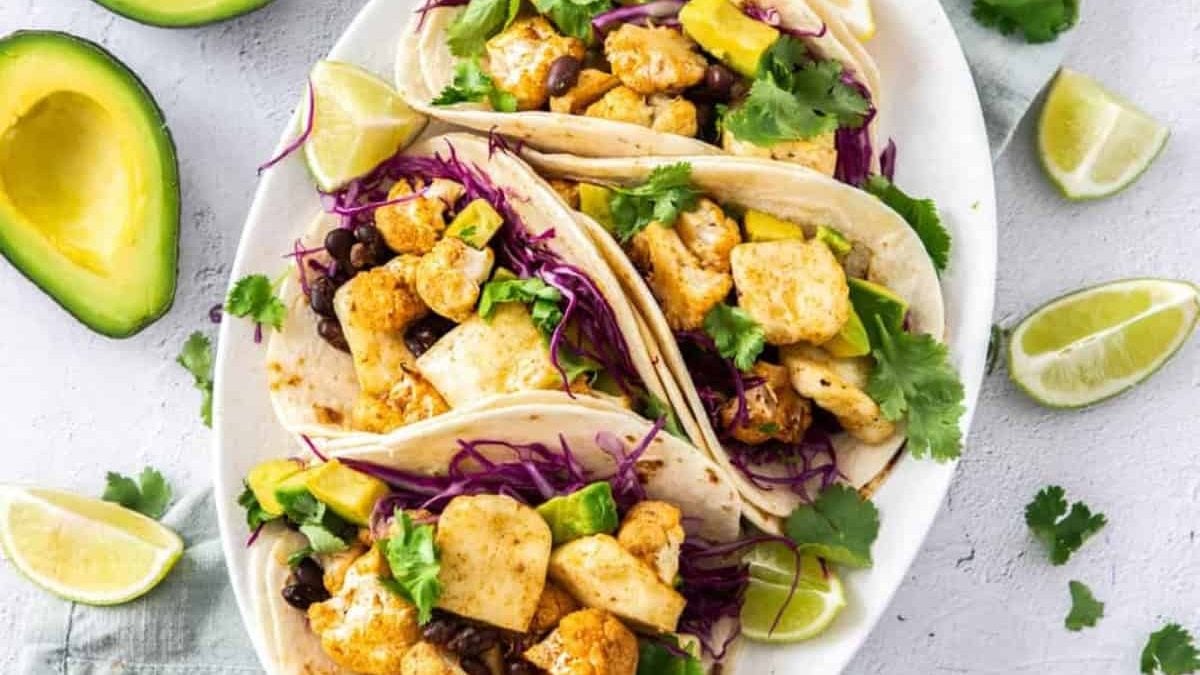 Craving tacos, but don't have the time? Yes you do! Making these delicious halloumi tacos is a breeze.
Get the recipe from Hey Nutrition Lady.
Roasted Gnocchi with Mushrooms & Broccoli
We all need this simple vegetarian sheetpan gnocchi recipe in our lives! With minimal ingredients, it is a fresh and healthy dinner that tastes amazing. The gnocchi crisps up alongside the garlic mushrooms and broccoli, and dinner is on the table in 30 minutes with only one pan to clean! (Can easily be made vegan too.)
Easy Vegan Greek Sheet Pan Dinner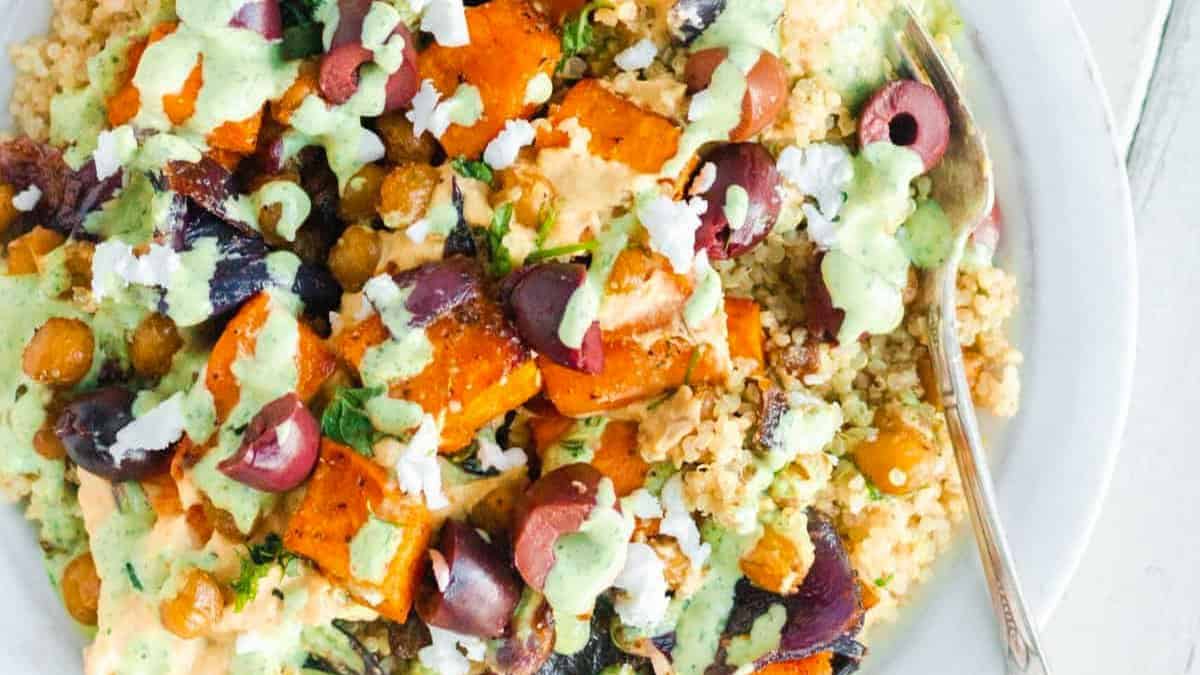 Get ready for the easiest and most flavorful weeknight dinner EVER! This Vegan Greek Sheetpan Dinner is loaded with sweet potatoes, Kalamata olives, chickpeas, and bold flavors and spices. It's an incredible warm winter menu addition!
Vegetarian Gnocchi Bake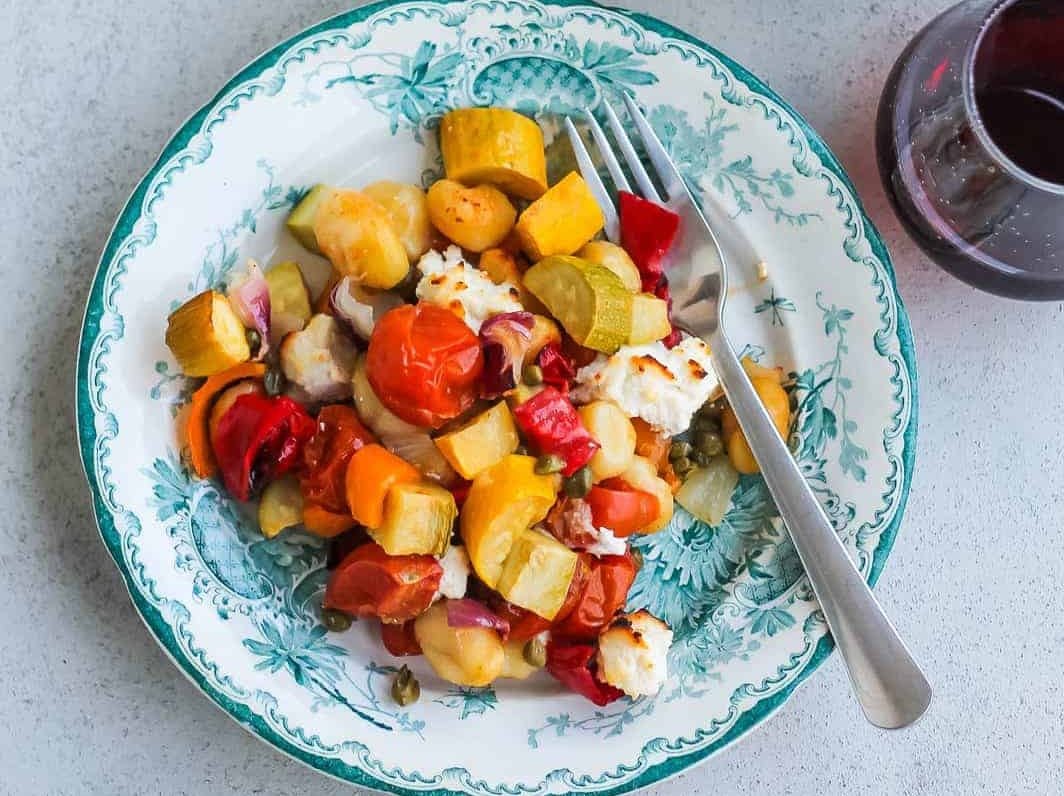 Comfort food at its best - and easiest!
Get the recipe from Hey Nutrition Lady.
11 Dinners Foodies Eat When They Are Broke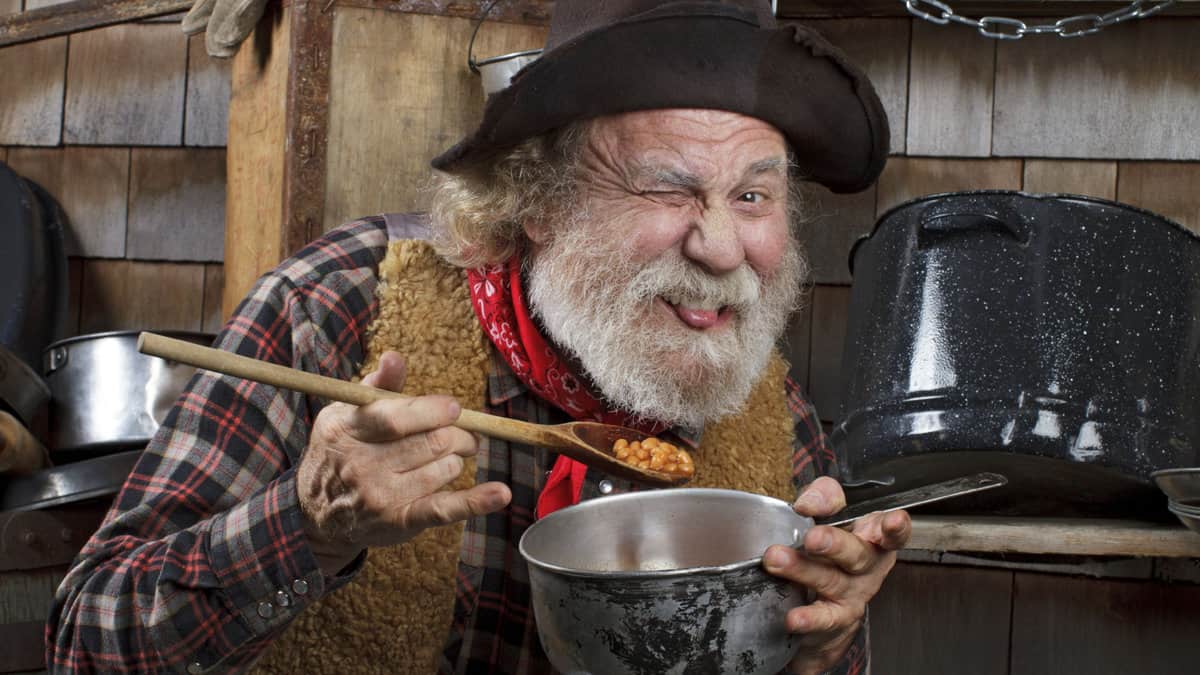 Alright, let's face it - we've all been there. Times when the wallet's a little light and the clock's ticking louder than a hungry stomach. Fear not, fellow foodies have got your back! We're dishing out 11 wallet-friendly, breeze-to-make 'recipes' that even the most seasoned food bloggers turn to in a pinch. These are the ultimate life-savers for those hectic days!
14 Grocery Store Items That Are A Waste Of Your Money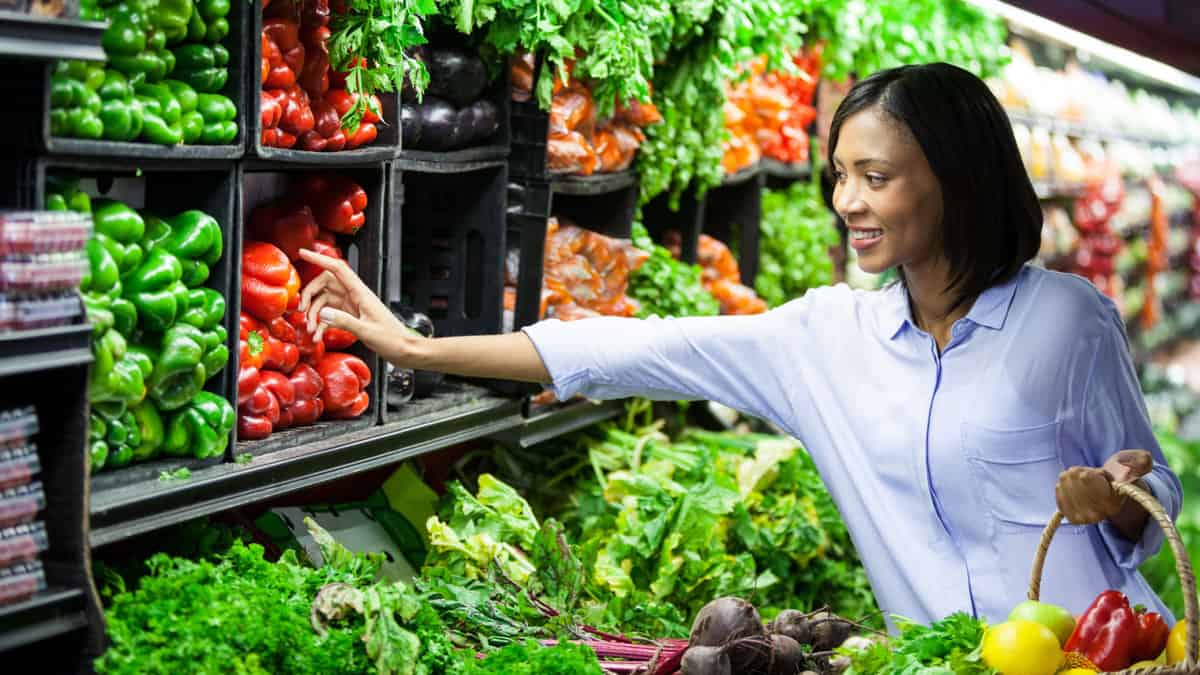 In the aisles of the grocery store, it's easy to get enticed by a myriad of products, but not all of them are worth the splurge. According to a recent article, these 14 items are among those that might just be a waste of your hard-earned cash. From overpriced conveniences to less-than-stellar quality, let's navigate through these purchases that might not give you the bang for your buck you're hoping for.
60+ Dump-and-Bake Recipes for Stress-Free Dinners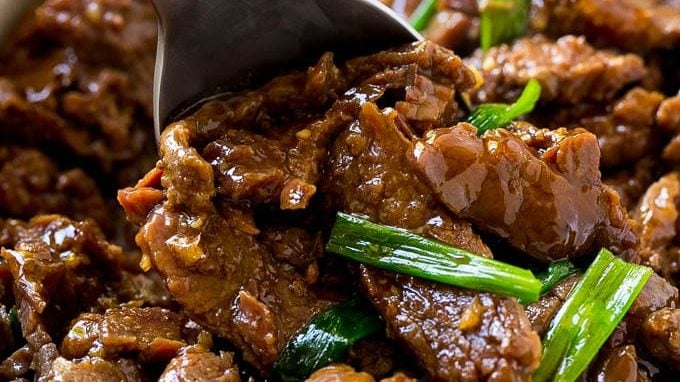 If you need fast supper ideas that require minimal prep work, we've got you covered. This collection of dump-and-bake recipes will save the day as you can enjoy stress-free cooking, even on busy weeknights. You'll want to add these recipes to your dinner rotation!
33 Casserole Recipes Your Family Will Love!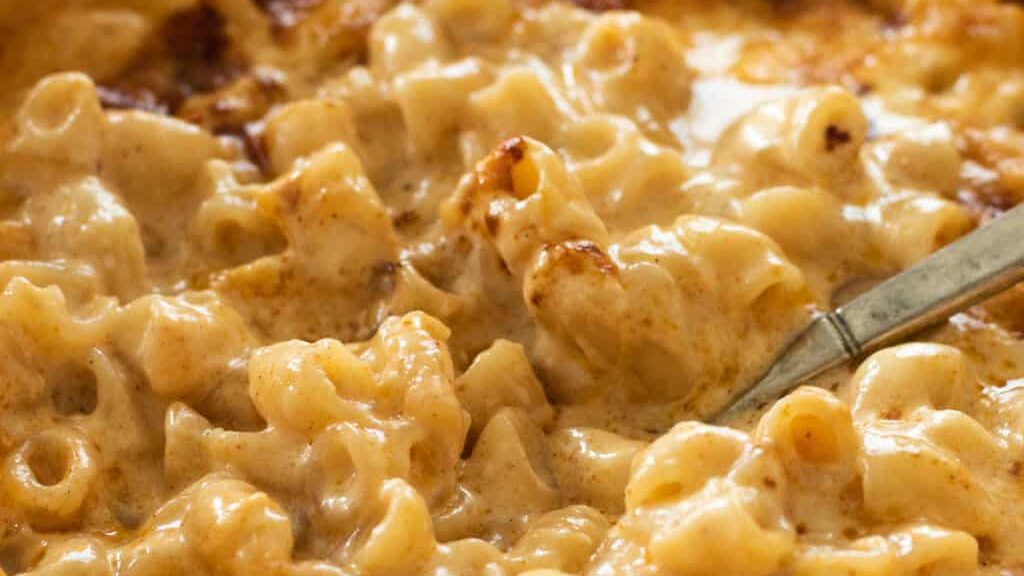 Casserole recipes are a lifesaver! They are easy to dump and bake, which makes them a suitable choice for a weeknight dinner. Now, you can get all your to-do list wrapped up while the oven does most of the work. Your delicious dinner is ready in no time!
13 Effortless Soup Recipes for Busy Weeknights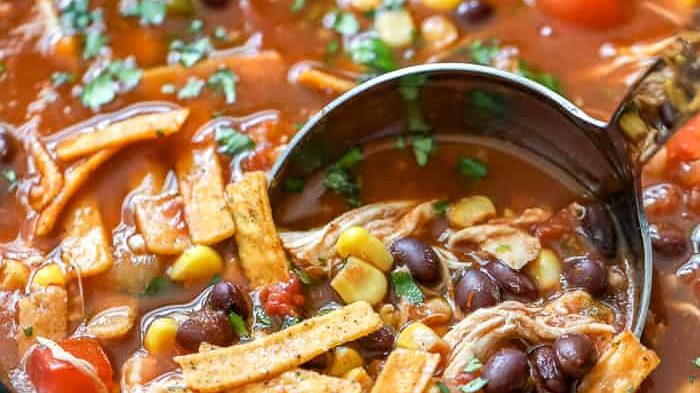 Say goodbye to several hours of waiting to enjoy perfectly flavorful soups! These dump-and-go soup recipes will let you savor the best flavors with minimal effort. Whether you're using an instant pot or slow cooker, you can enjoy soups that fill your tummy and warm your heart.