Do you consider yourself a foodie? If you do, then you might want to give these weird-looking food a try! While they might not look all that appetizing, they taste surprisingly much better than they look. So get ready for a culinary adventure and take your taste buds for a surprising ride!
Crocodile (Australia)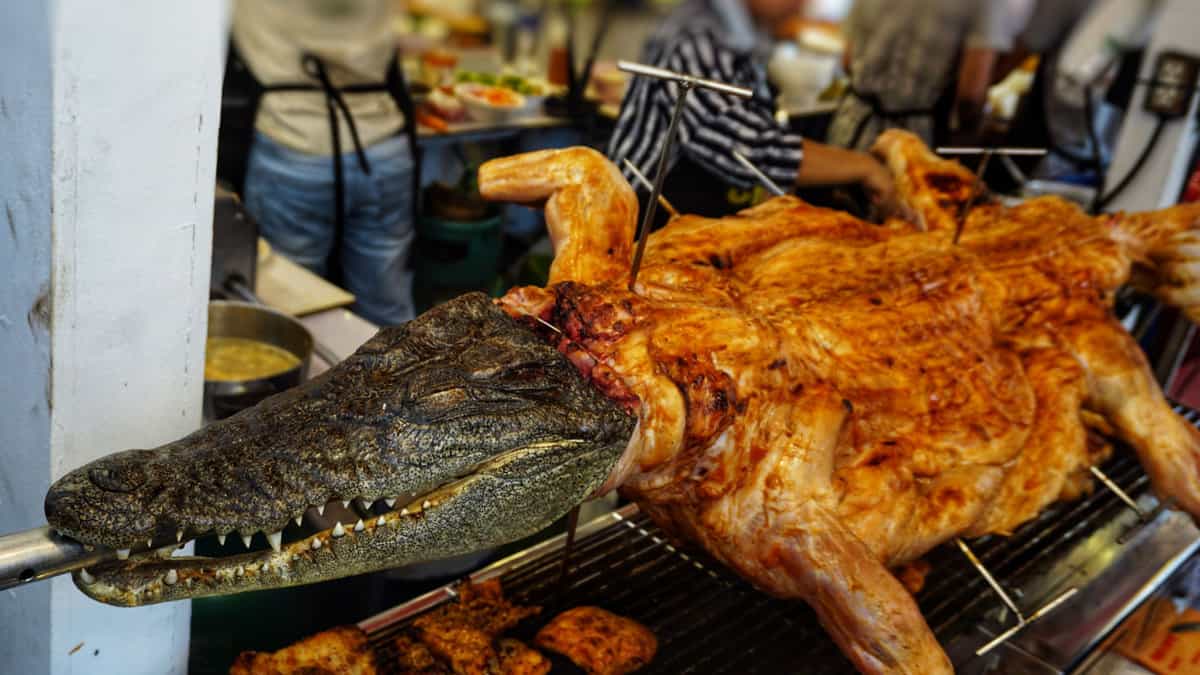 Crocodile meat is lean and mild, with a taste akin to chicken or fish. It's often used in various dishes and can be surprisingly tender and flavorful when prepared well.
Blood Pudding (Sweden)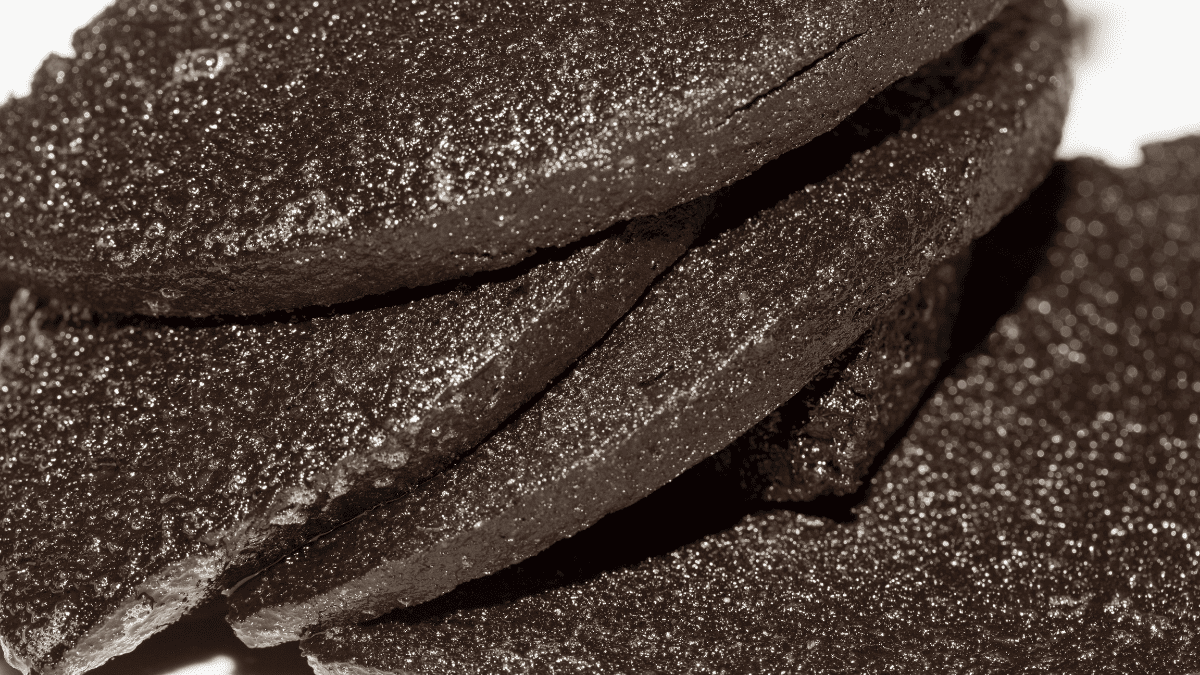 Blood pudding, also known as black pudding, is served in many parts of the world and is a kind of sausage made from cooked animal blood, often mixed with fillers like grains or vegetables. It's a rich and hearty dish with a distinctive taste, and the Swedish version is enjoyed by almost everyone, even small children. It probably helps that it's served with lingonberry jam, and sometimes fried bacon.
Marmite / Vegemite (UK / Australia)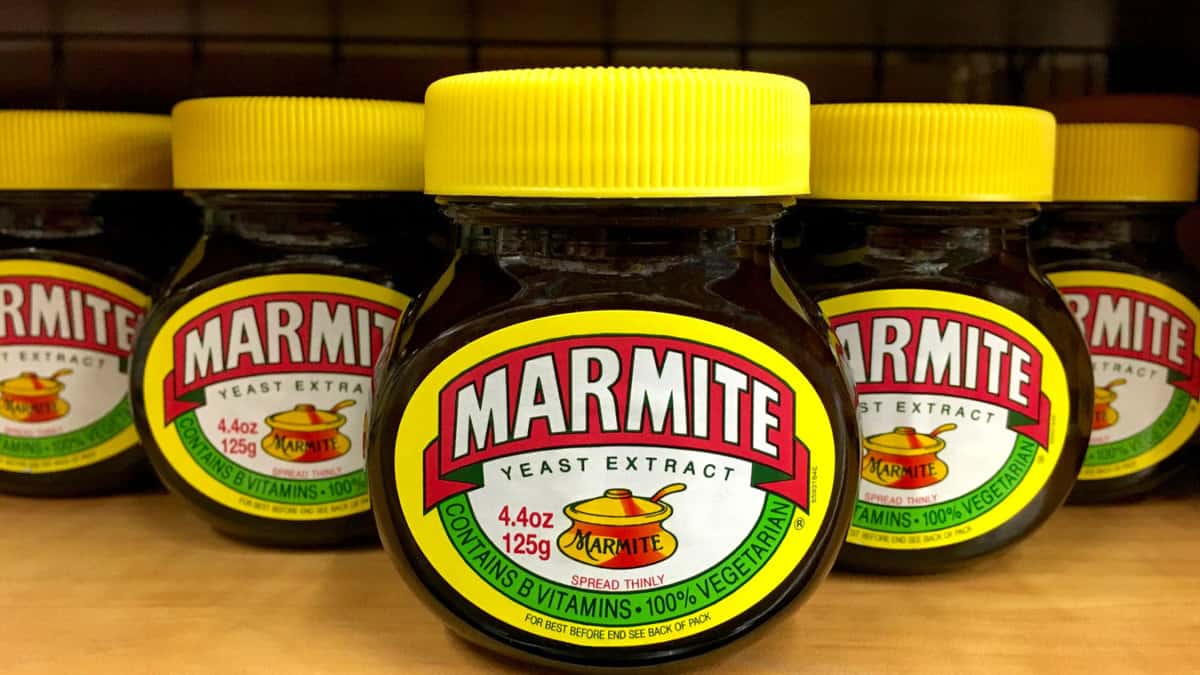 Marmite and Vegemite are savory spreads that evoke strong opinions. Rich in umami, they provide a unique, salty kick that many find surprisingly addictive when spread thinly on toast or used in cooking.
Escargots (France)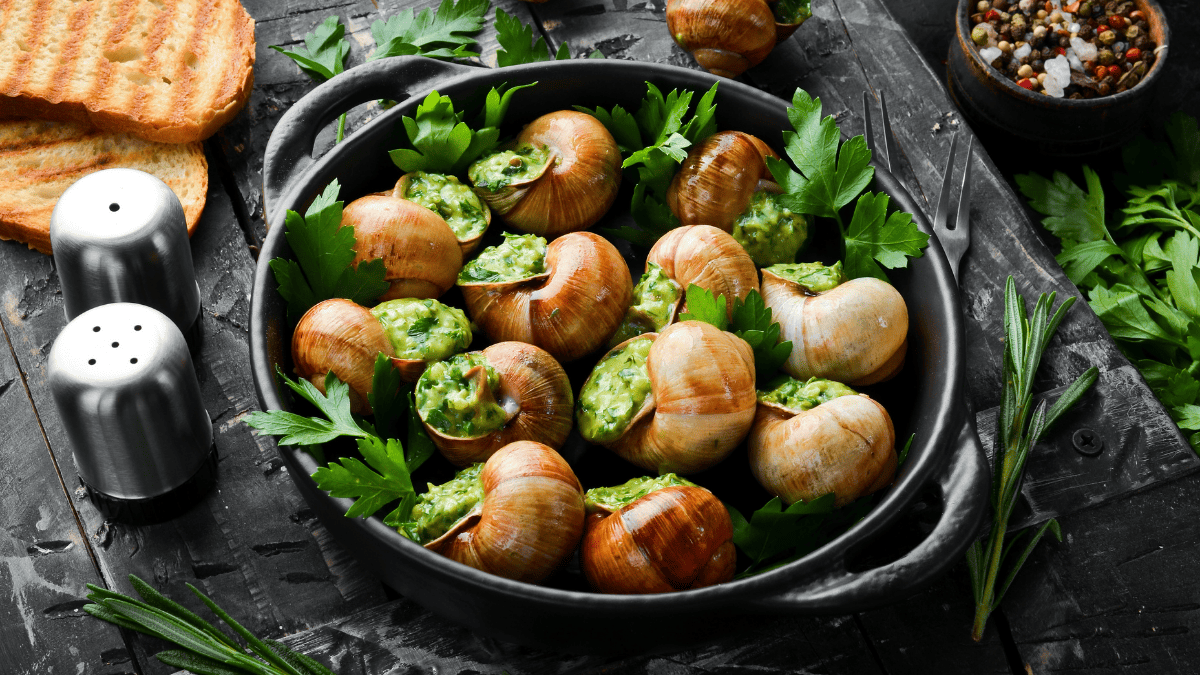 Escargots, or snails, are a delicacy in French cuisine. Cooked with garlic butter and herbs, they offer a tender, earthy flavor that has won over many adventurous palates worldwide.
Sakura Niku (Japan)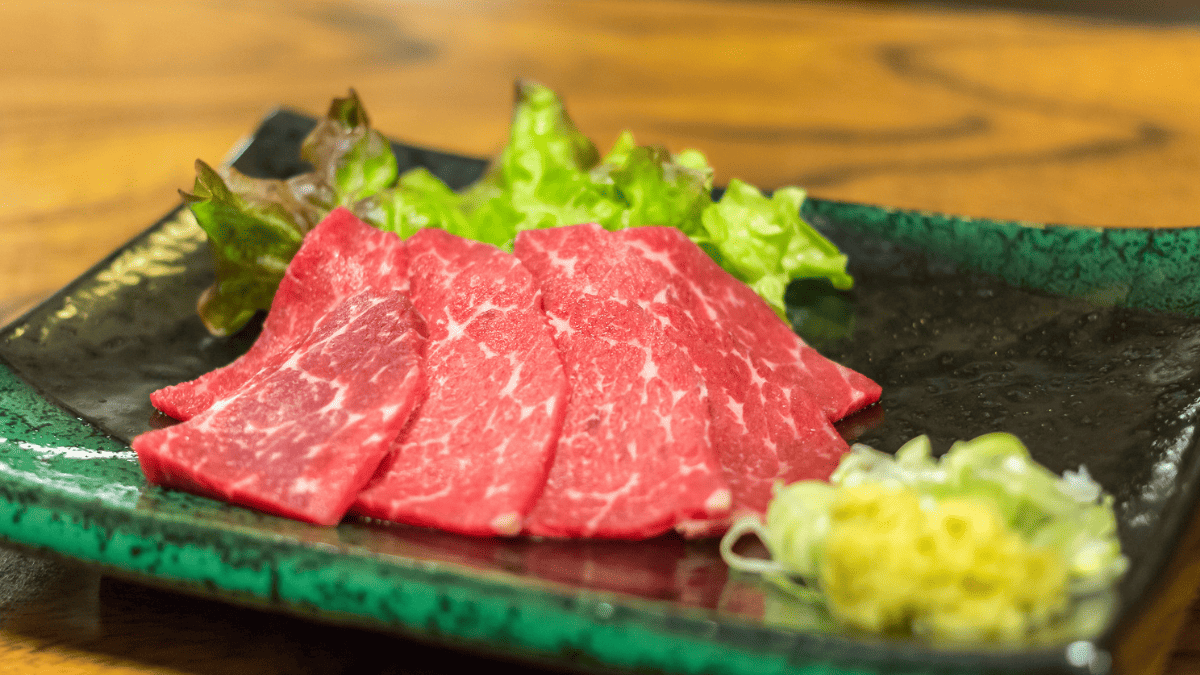 Sakura Niku is a distinctive Japanese dish that features horse meat. The taste is often described as lean and flavorful, and it's an interesting option for those open to trying unconventional meats.
Kangaroo (Australia)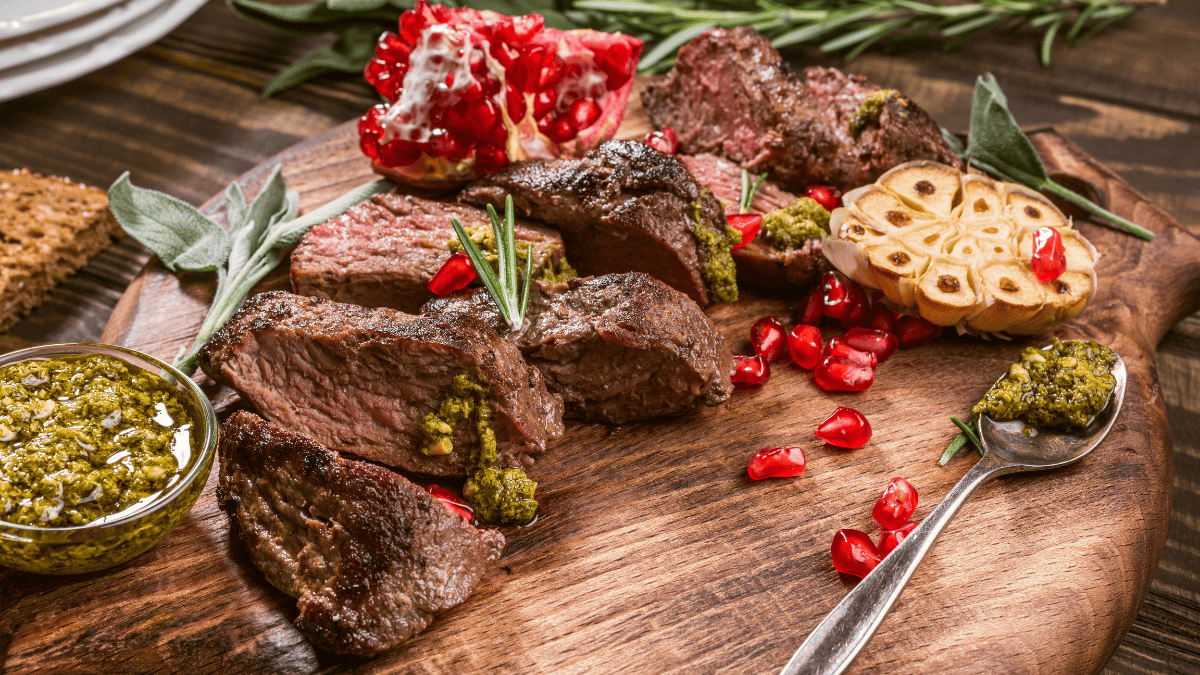 Kangaroo meat, being lean and rich in flavor, has gained popularity in Australia and beyond. When properly prepared, it offers a robust, gamey taste that's surprisingly delicious.
Frog Legs (France)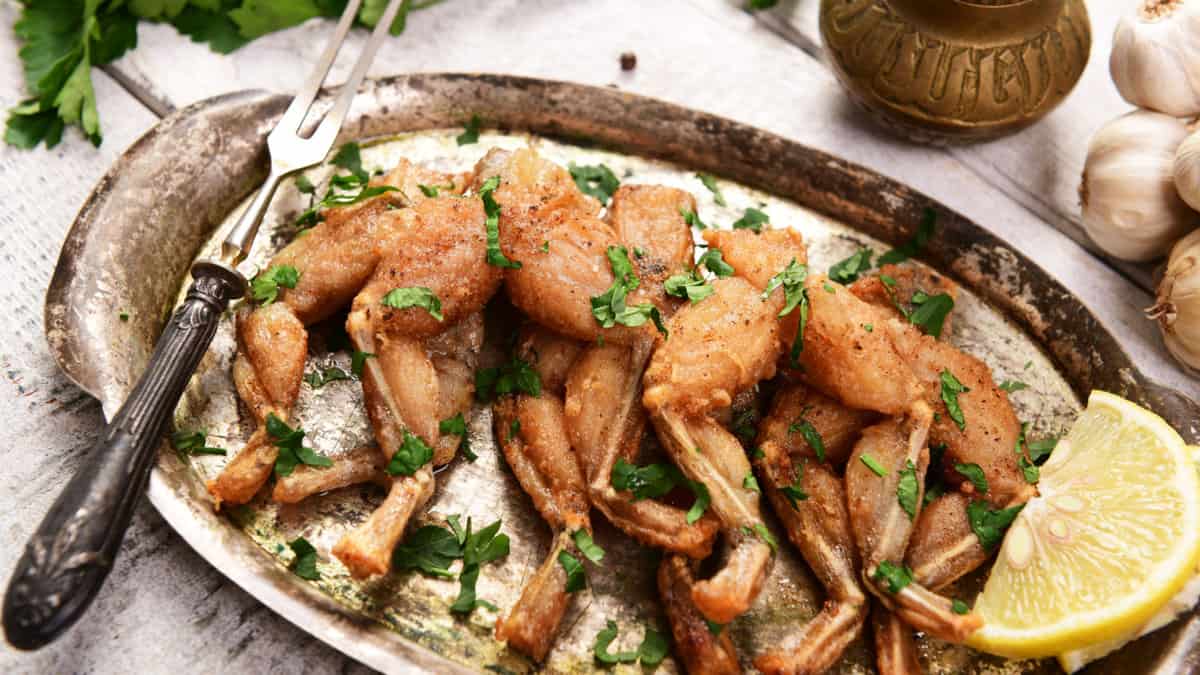 In French cuisine, frog legs are considered a delicacy. When prepared with butter, garlic, and herbs, they have a mild, tender flavor reminiscent of poultry, making them a delightful surprise for many.
Pickled Herring (Sweden)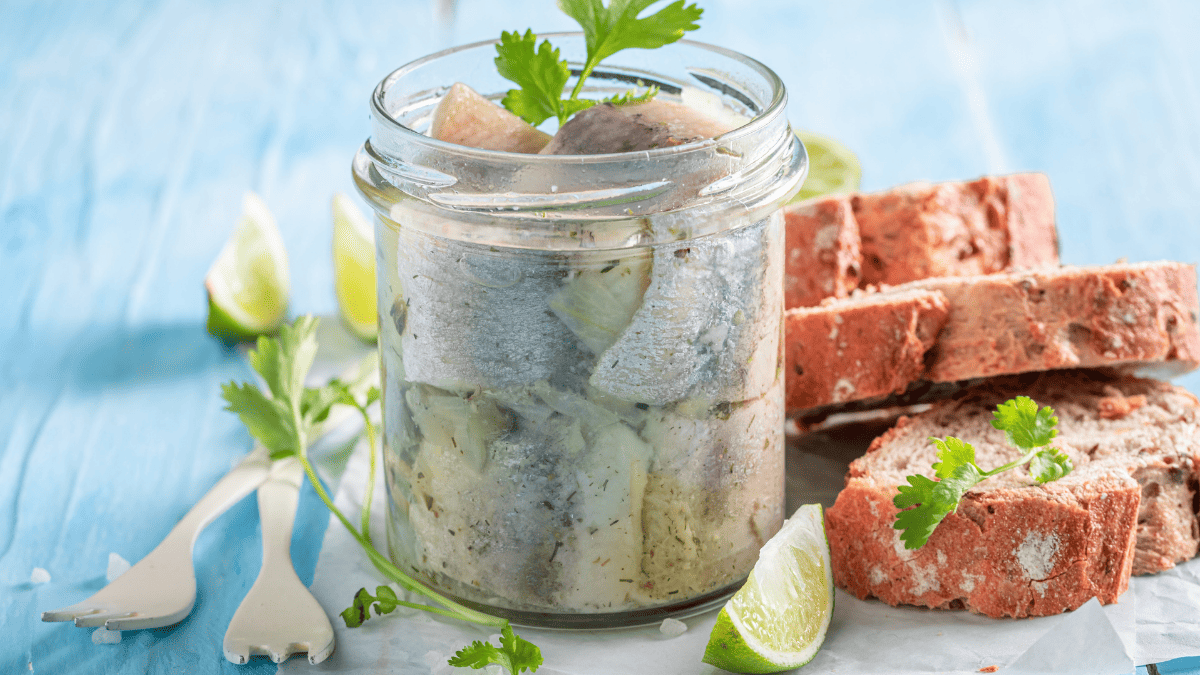 Pickled herring is a popular dish in Sweden, known for its tangy, briny flavor. It's often enjoyed with onions, dill, and sour cream, offering a unique combination of tastes and textures.
Southern Fried Rattlesnake (USA)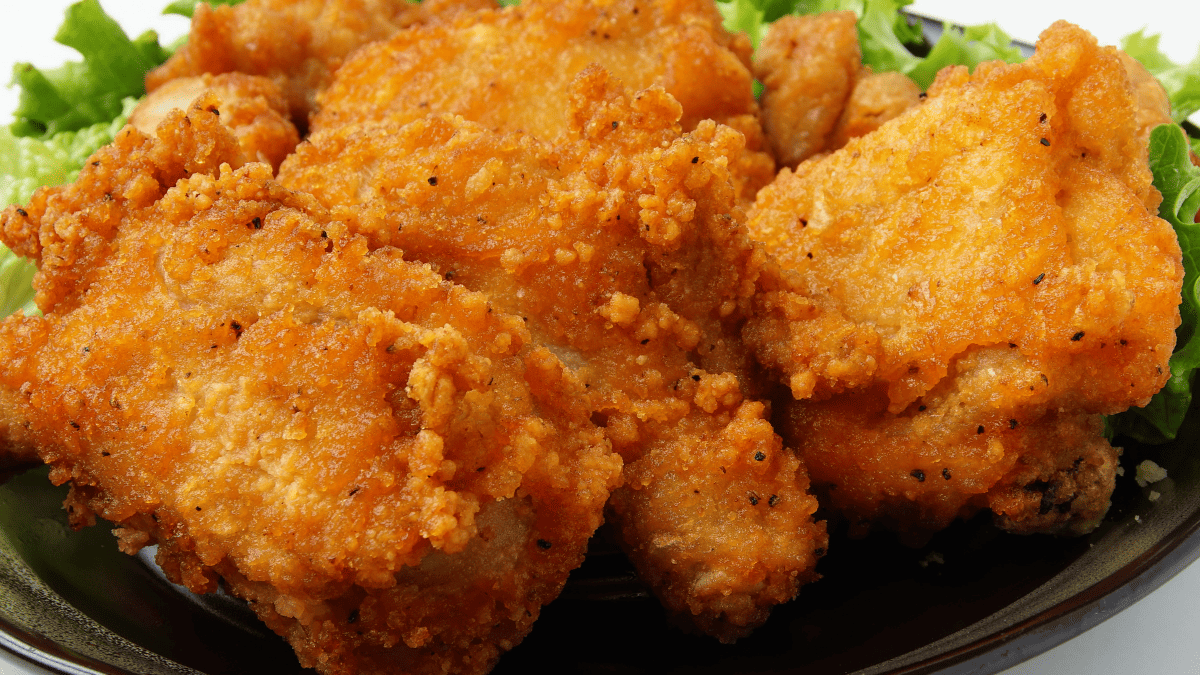 A unique dish from the American South, rattlesnake is often fried to a crispy golden brown. It has a subtle, slightly gamey flavor and a texture reminiscent of chicken.
Haggis (Scotland)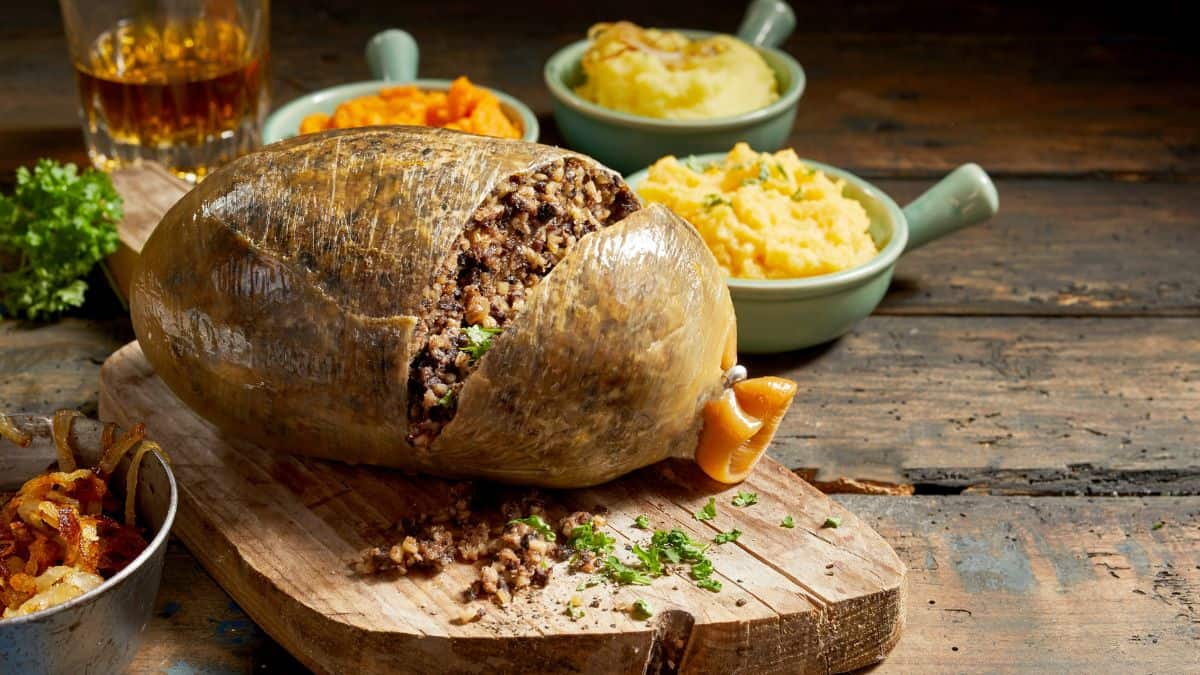 Haggis, a traditional Scottish dish, combines sheep's heart, liver, and lungs with oatmeal, suet, and spices. When cooked, it takes on a hearty, savory taste that's both rich and satisfying.
Steak Tartare (France)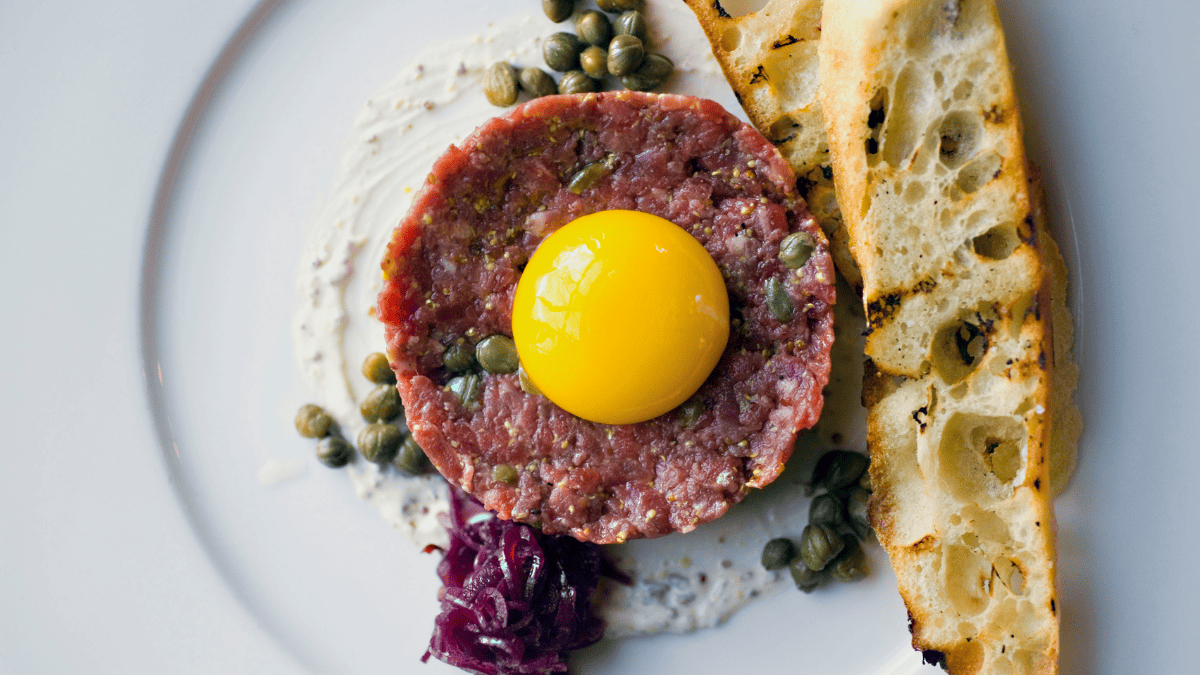 This French dish features raw, finely chopped beef, seasoned with condiments and herbs. It offers a bold, meaty flavor with a zesty kick, and is a favorite among adventurous eaters.
Rocky Mountain Oysters (USA)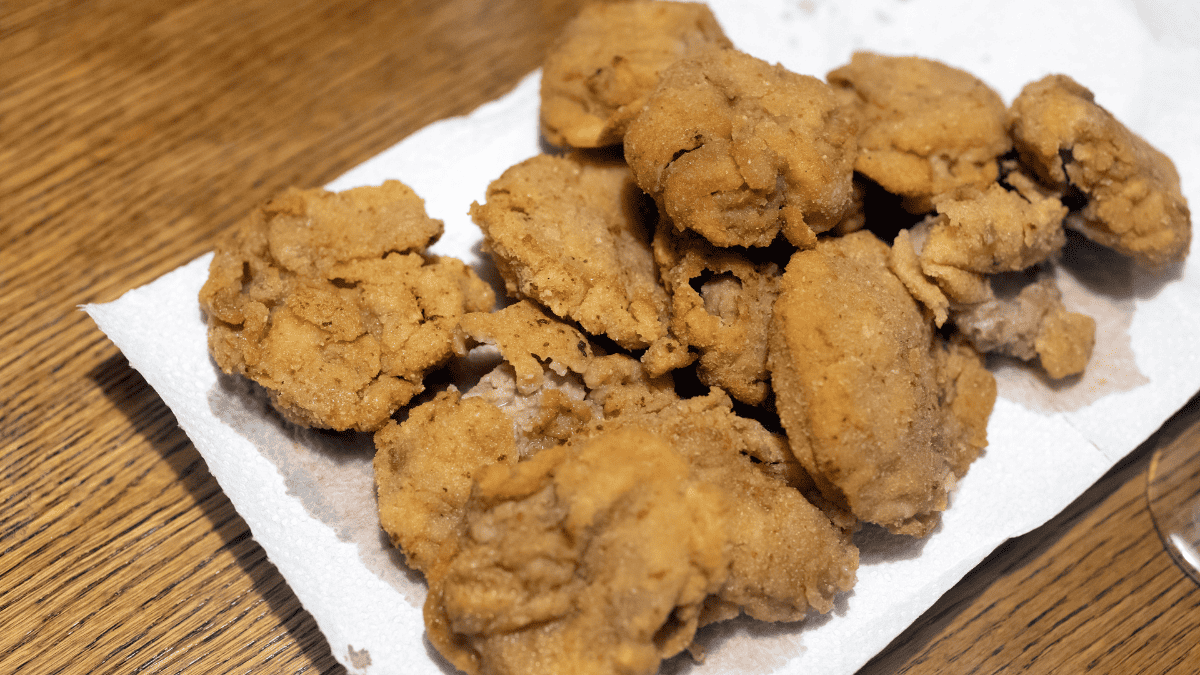 Despite their name, Rocky Mountain oysters are not oysters at all, but rather bull testicles. When breaded and fried, they take on a crunchy texture and a mild, nutty flavor.
Inspired by an article from Hostelworld.
Storebought Wins: 10 Foods That Are NOT Better Homemade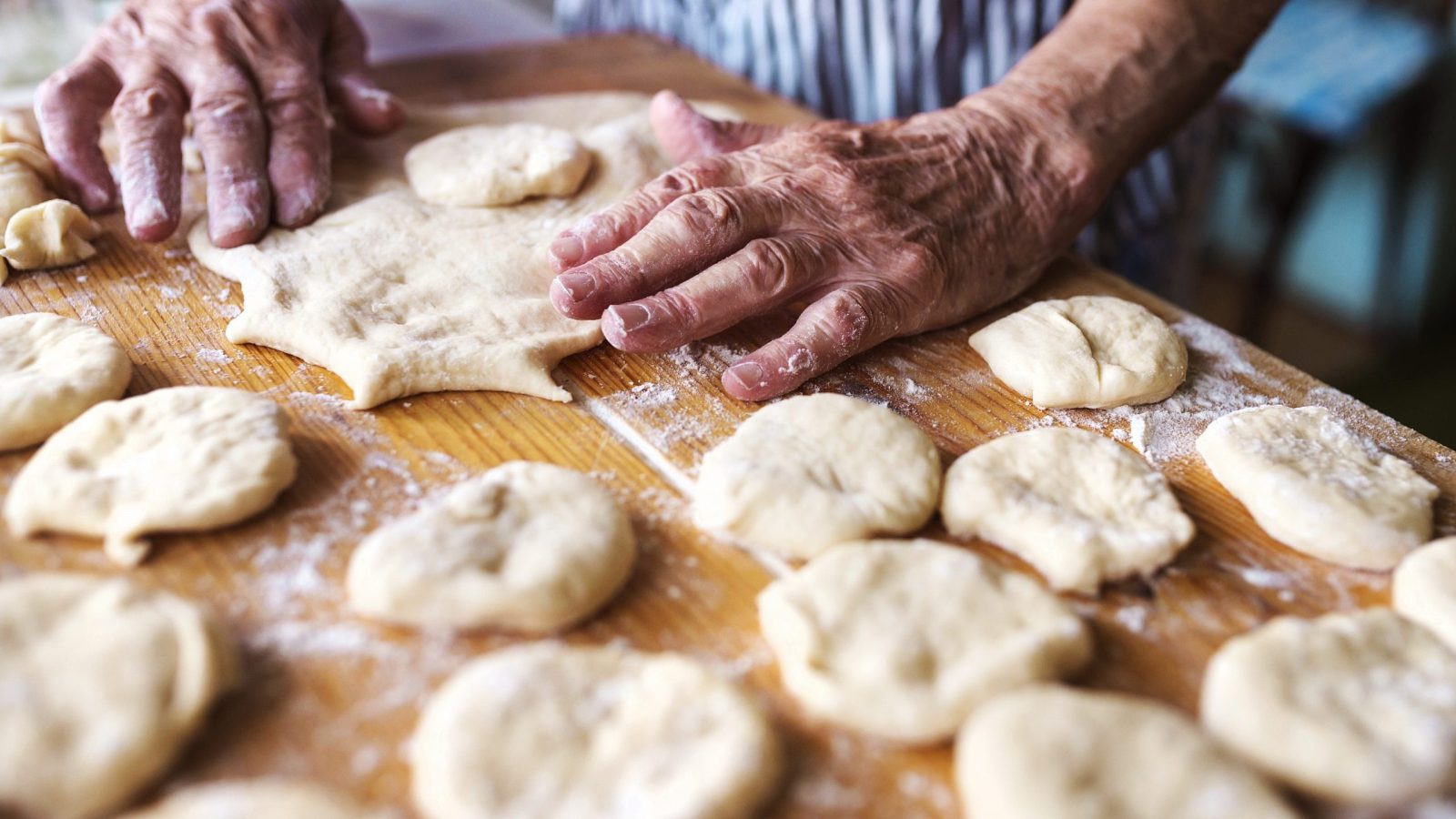 A lot of the time we value homemade food much higher than what we get from the store. And in many cases, this is correct - homemade is better. But for some foods, this is definitely not the case. Whether due to the difficulty of making it, lack of access to the right ingredients, or just the homemade version missing that special "something" we get in the storebought version - some foods are just not worth it making at home. Read on for the 10 top foods that are NOT better homemade, as decided by a group of foodies on an internet forum.
10 Most Unhealthy Foods Most People Don't Realize Are Junk Foods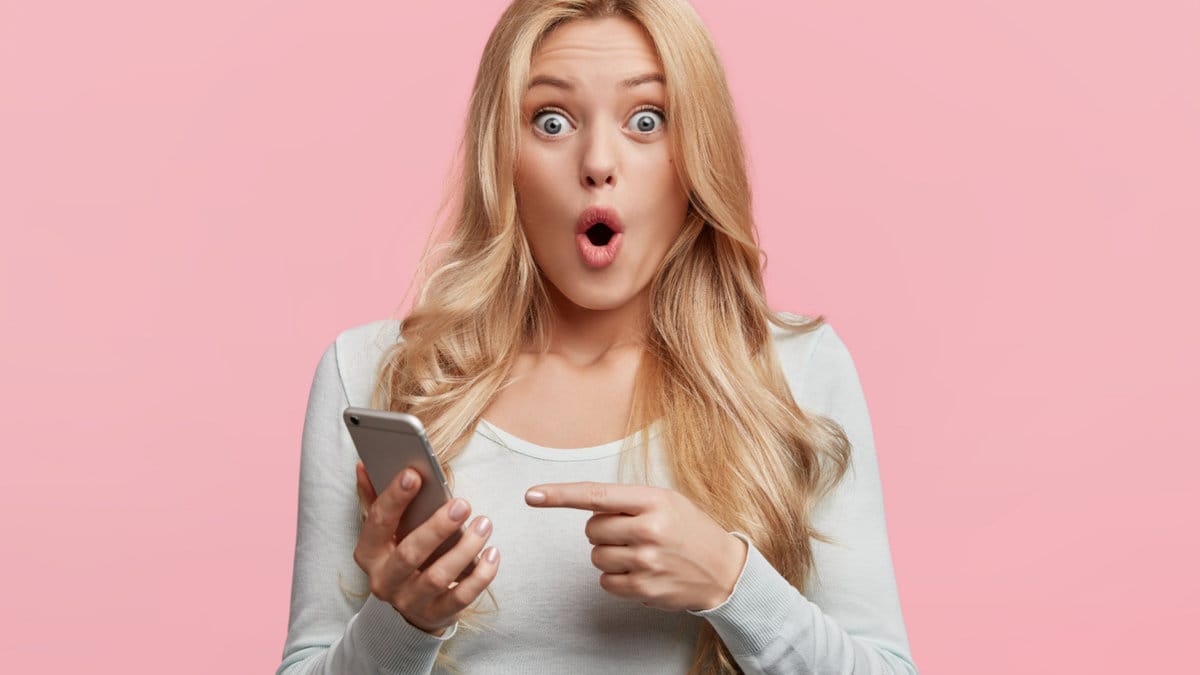 Surprisingly there are a lot of foods that consumers assume are healthy when they definitely aren't. We often don't bother to check the labels of foods that have always been marketed to us as beneficial. According to a popular internet forum, these 10 foods are super unhealthy foods - most people just don't realize it. Get ready to be shocked, and maybe even clean out your pantry.
12 Most Overrated Restaurant Chains In The United States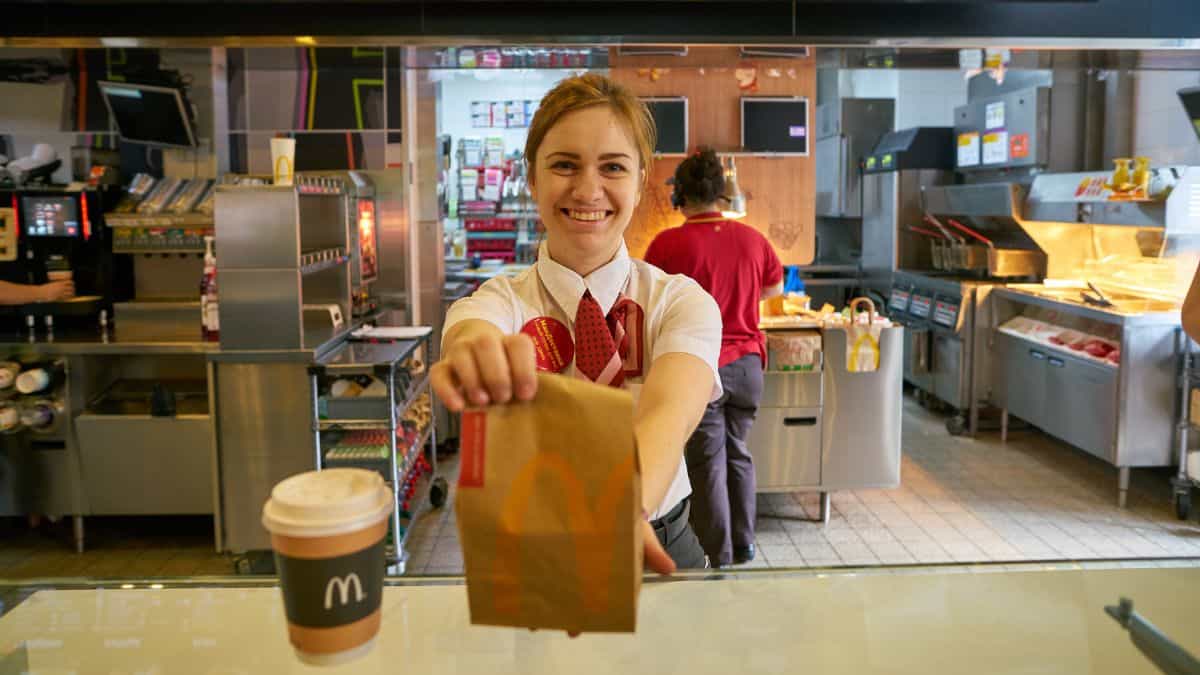 Curious about which restaurant chains live up to the hype, and which definitely do not? Join us as we explore the 12 restaurant chains that have sparked a lively debate in a recent internet forum discussion. While these establishments may have garnered popularity, they're not without their share of critics. We'll delve into what makes these chains some of the most overrated in the nation, shedding light on the dining experiences that might leave you questioning the hype.
You're Doing It Wrong! 12 Common Cooking Mistakes Almost All Home Cooks Make.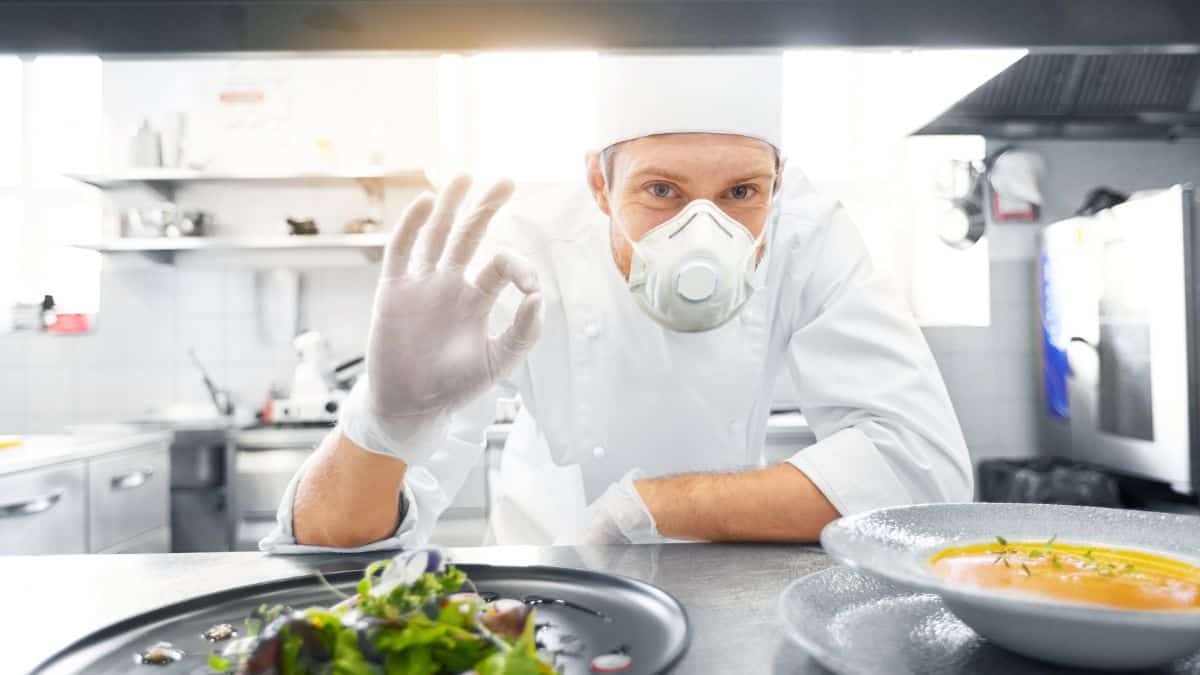 There are some mistakes almost all home cooks make, no matter how experienced and for how long they have been cooking. Recently, a group of foodies, where many of them have worked in the restaurant industry, started discussing what the most common mistakes home cooks make are, and the results were eye-opening. I am a professional recipe creator, and even I admit to making some of these mistakes on occasion!
12 Common Groceries That Are A Total Waste Of Money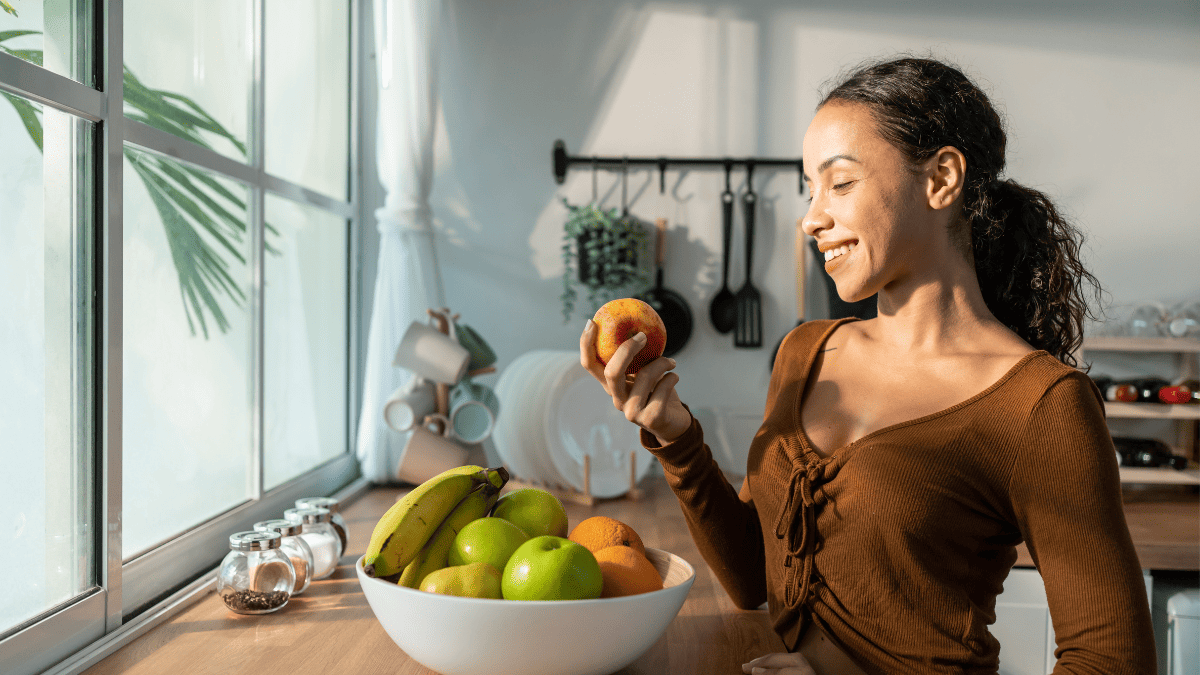 Are you tired of feeling like your grocery bills are climbing higher and higher each month? You're not alone. We're about to uncover a secret that could save you a significant amount of money, so you can spend it where you really need it instead! Get ready to discover the 12 common groceries that might just be a total waste of your hard-earned cash. Buckle up, savvy shoppers, it's time to make your grocery list smarter and more budget-friendly!