Got only 30 minutes to make dinner? Don't fret! You will find a variety of recipes to make to enjoy cozy fall dinners without the stress of spending hours in the kitchen, especially on those nights when you simply want to curl up with a blanket.
Apple Risotto with Marcona Almonds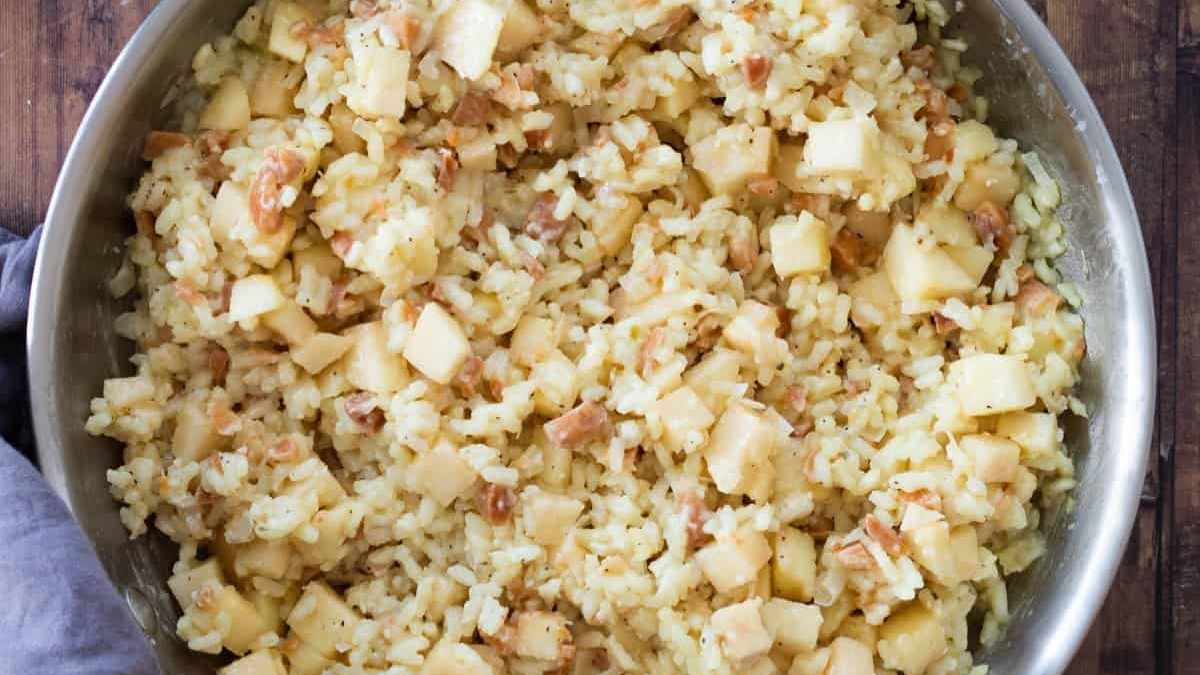 Make this delicious Apple Risotto loaded with apple flavors in 35 minutes. Apple Risotto is a delicious side dish or meal on its own, topped with crunchy Marcona almonds. Follow my no-stir risotto method for the creamiest, easiest risotto!
30 Minute Instant Pot Chicken Chili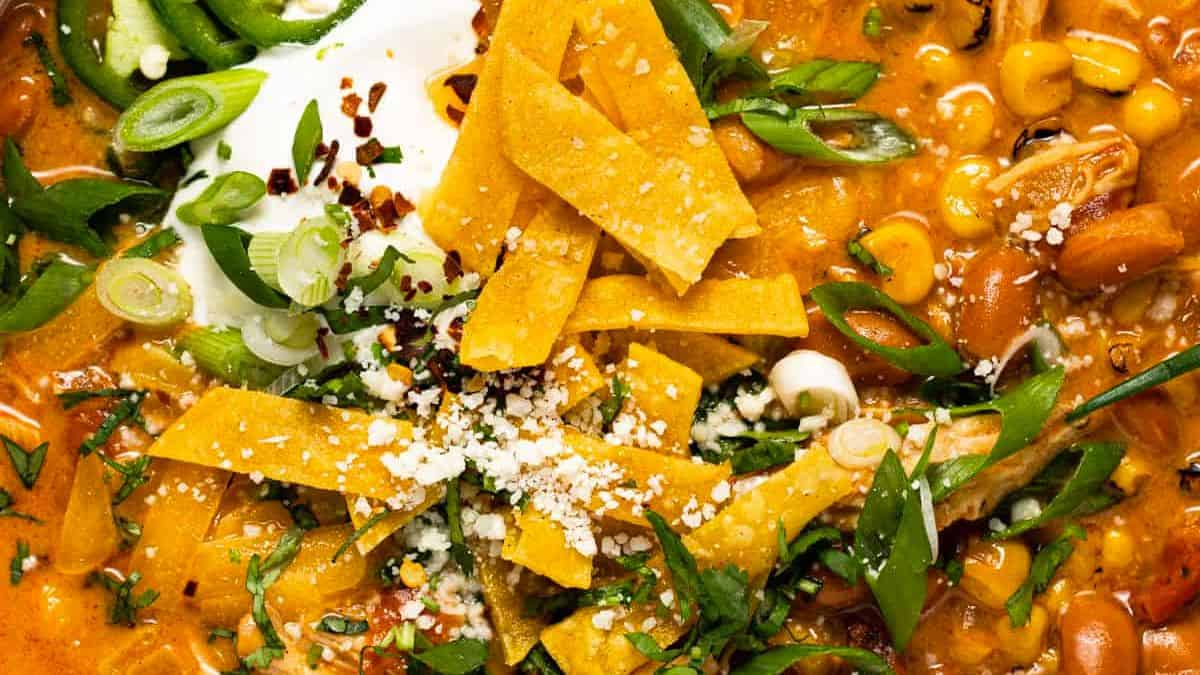 This Instant Pot Chicken Chili takes just 30 minutes from start to finish and requires only 5 minutes of active prep time! The best part is you leave this creamy southwest chili on the warm setting in the instant pot and your family can help themselves throughout the night in between soccer practice and volleyball games!
Instant Pot Bolognese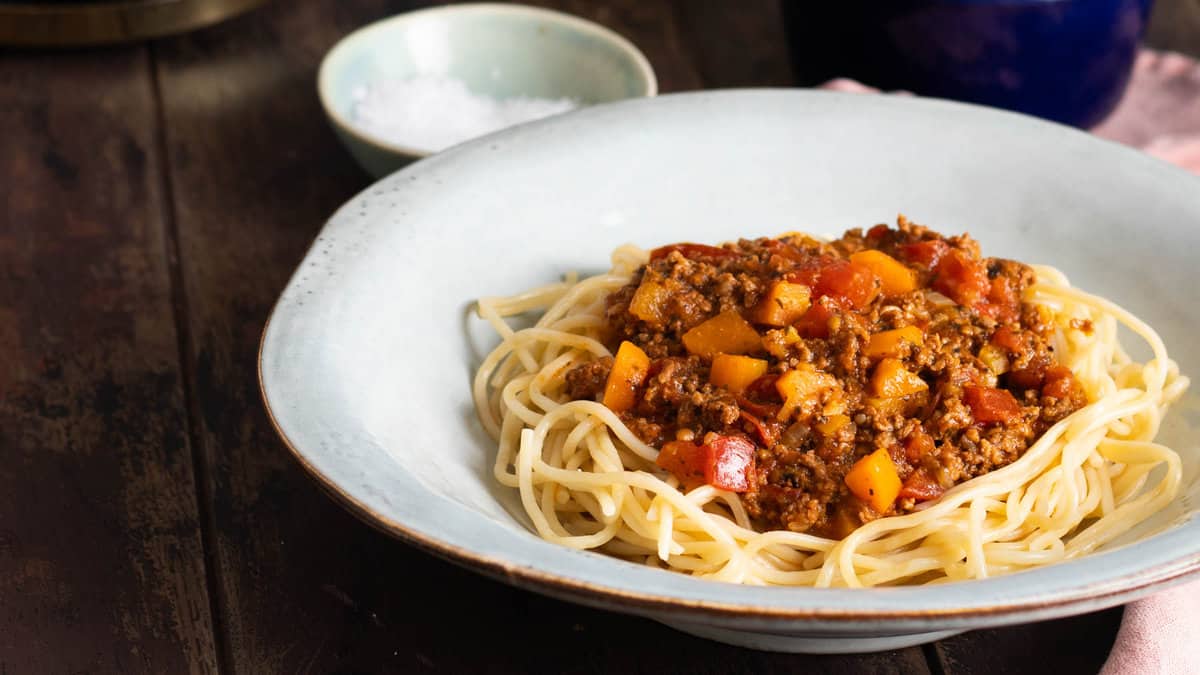 Save time in the kitchen with this Instant Pot bolognese! A rich and hearty pasta sauce, this instant pot recipe brings all the flavors of the classic dish simmered for hours into a quick meal with basic pantry ingredients.
Get the recipe: Instant Pot Bolognese
Garlic Parmesan Chicken Pasta Recipe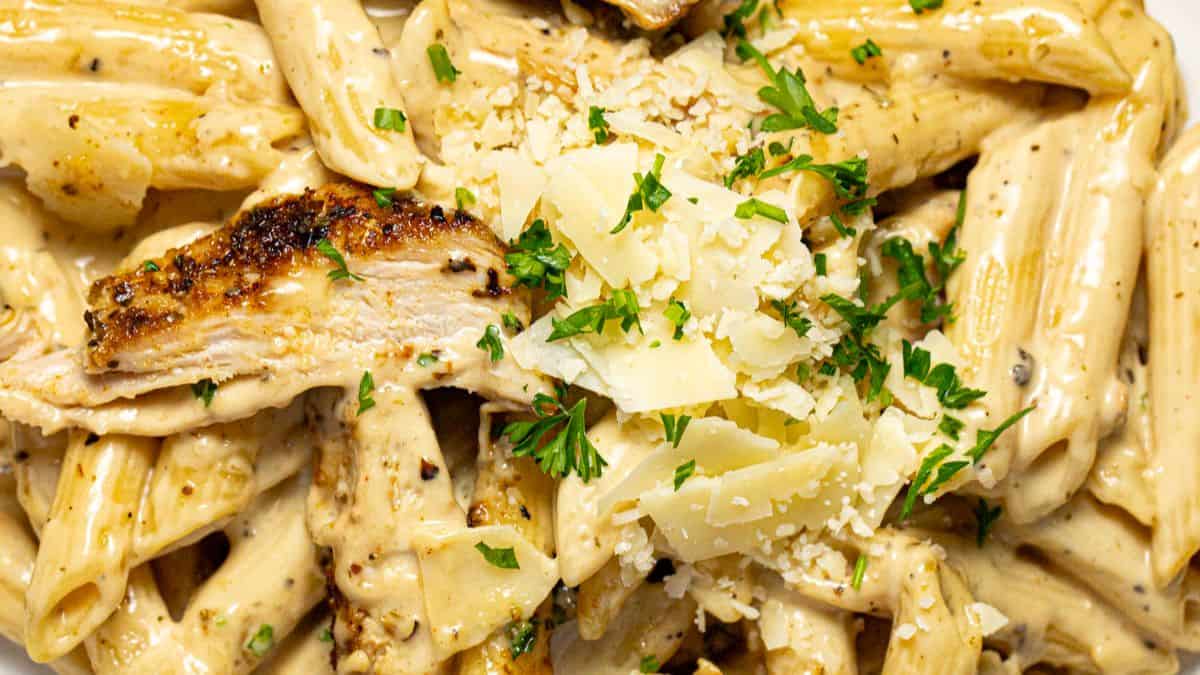 This quick and easy chicken pasta recipe takes 30 minutes or less from start to finish. It's loaded with a creamy homemade alfredo sauce, sliced chicken breast, and al dente noodles for a simple weeknight comfort food your family will love!
Pork Chops with Red Wine & Mushrooms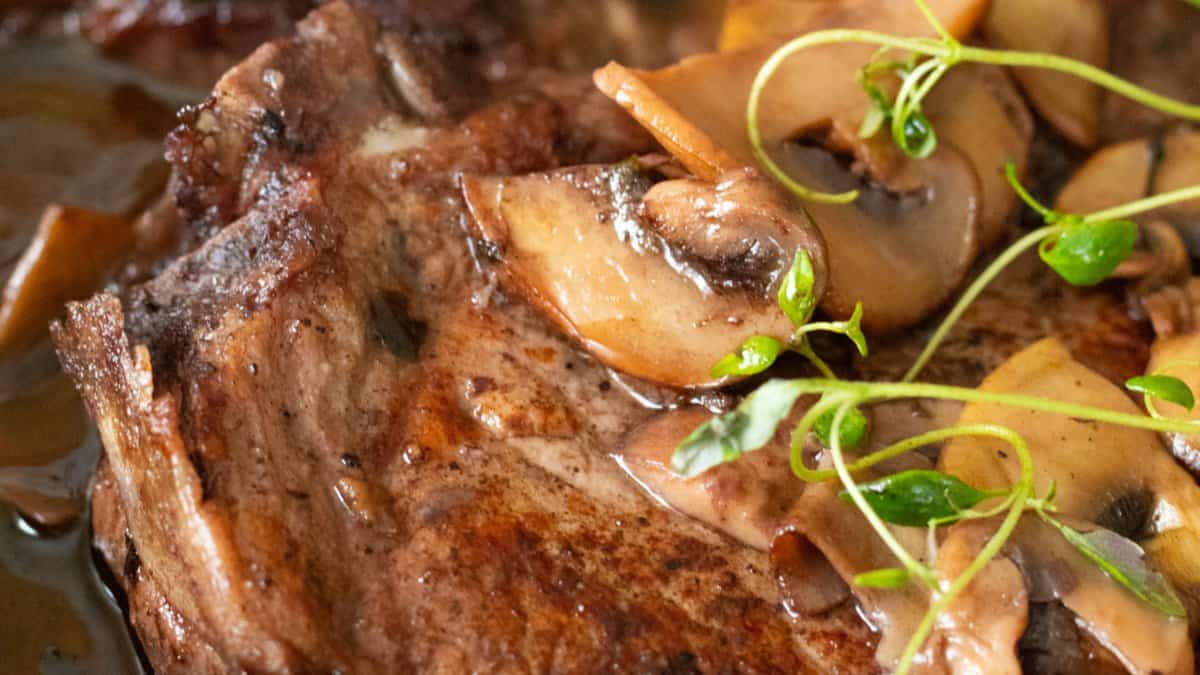 Make these super juicy Cast Iron Pork Chops in just 25 minutes - for a delicious, flavor packed dinner. With garlic, mushrooms & thyme, these chops are seared, then simmered in red wine for the juiciest chops you've ever had.
Gnocchi with Bacon & Mushrooms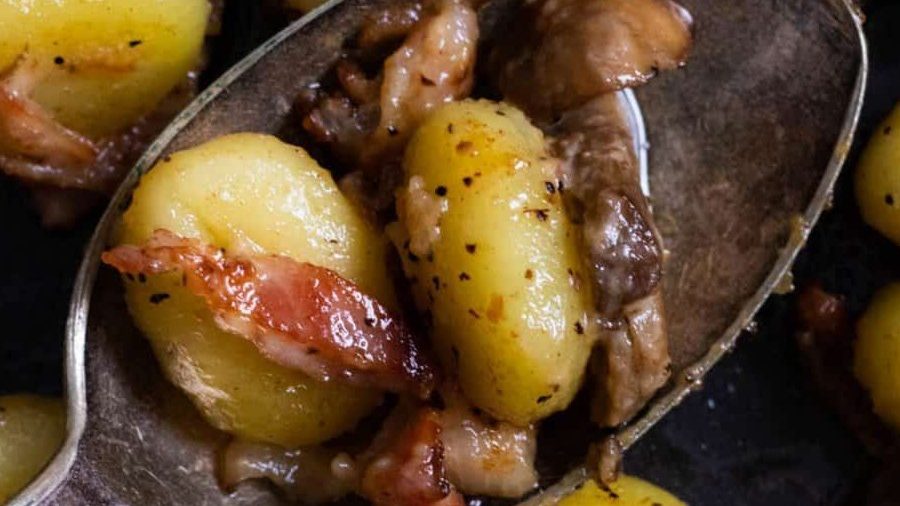 Pan fried gnocchi is a well kept secret and so much better than boiled - pair with bacon & mushrooms for maximum flavor.
Spanish Chicken Stew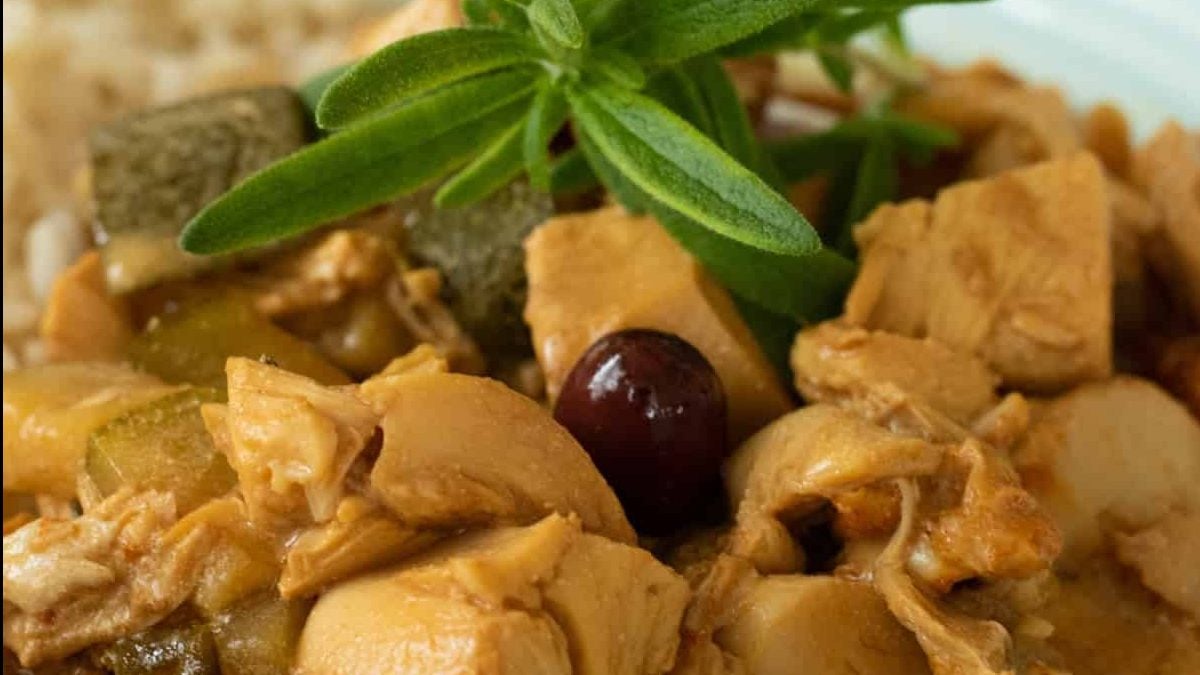 Make a quick chicken stew with the help of rotisserie chicken - packed full with lemon & rosemary flavors!
Creamy Chicken Pasta with Red Wine & Mushrooms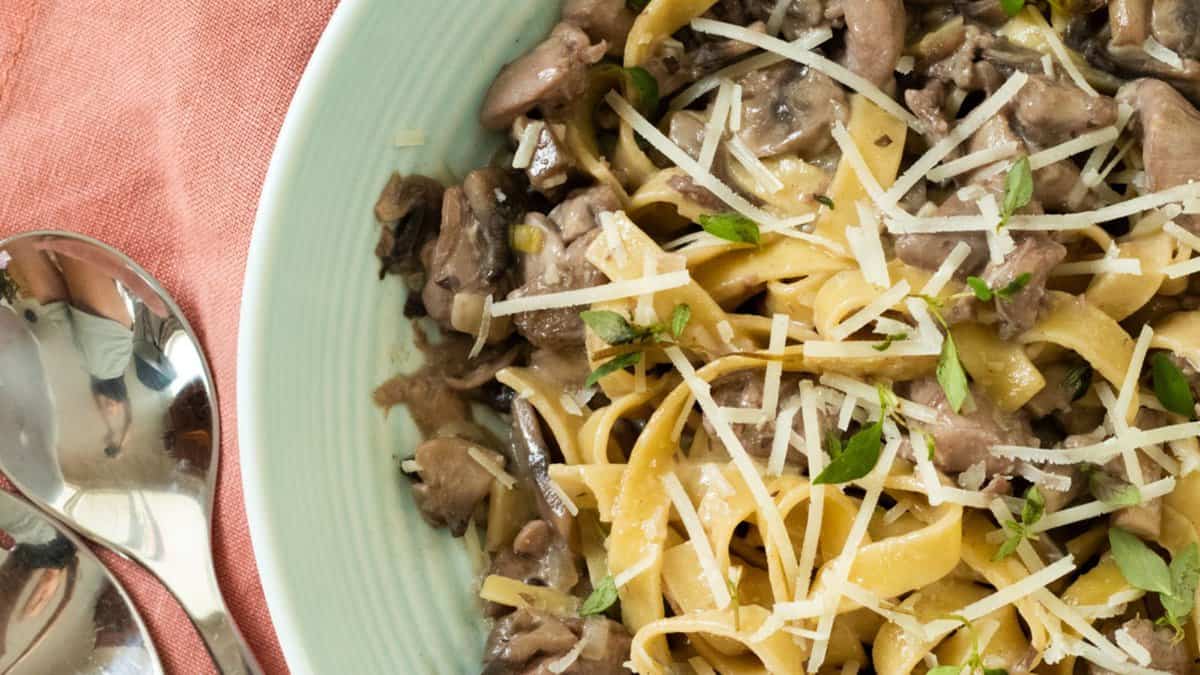 On your table in just 30 minutes - this Creamy Chicken Pasta is a winner every time! Packed full of fall flavors like red wine, mushrooms and thyme, it's a perfect Saturday night dinner - that you will love to have in your lunchbox come Monday. And sure to become your new favorite pasta dish!
Cheesy Tortellini Casserole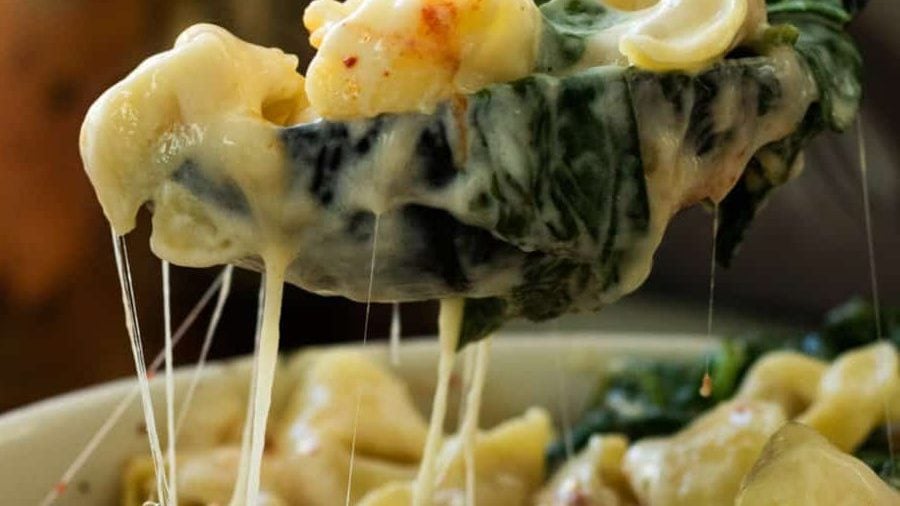 Easy, cheesy and totally delicious - this is comfort food at its best!
Crème Fraîche Carbonara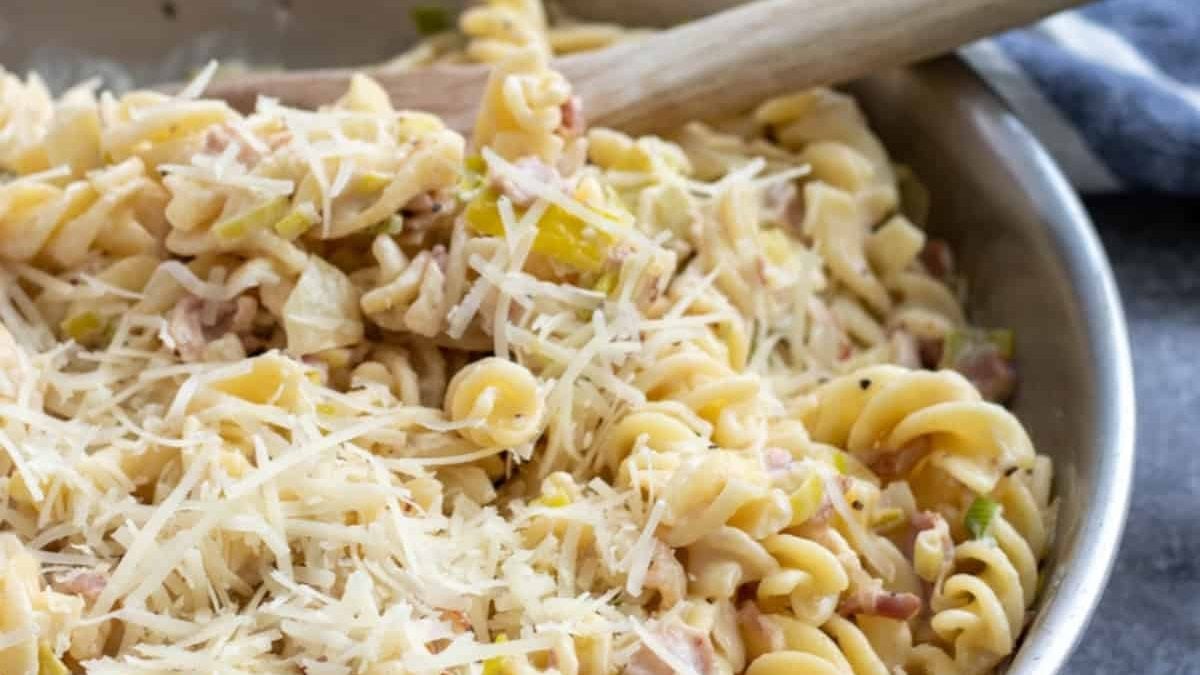 The best "fake" carbonara ever - with even more flavor than the classic.
Pink Pasta Sauce with Bacon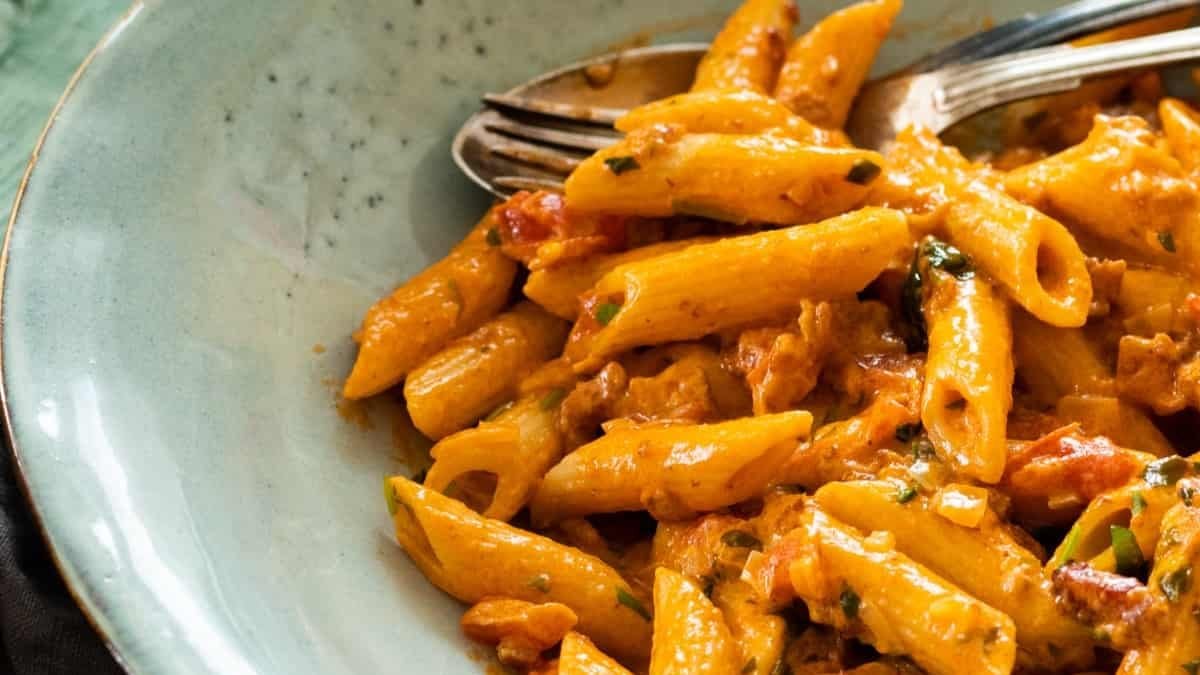 A spicy, creamy tomato sauce paired with bacon - what's not to love?!
Tortellini Carbonara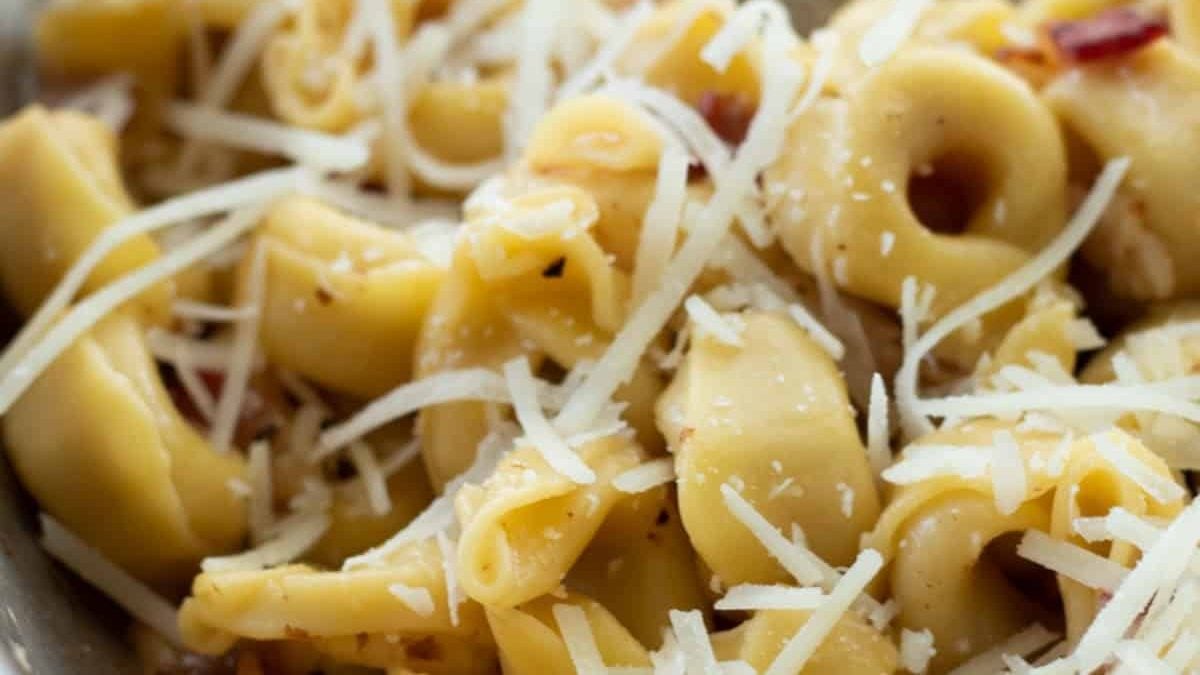 This twist on a carbonara is quick and easy to make, and uses common ingredients you'll find at any supermarket.
Spicy Vodka Pasta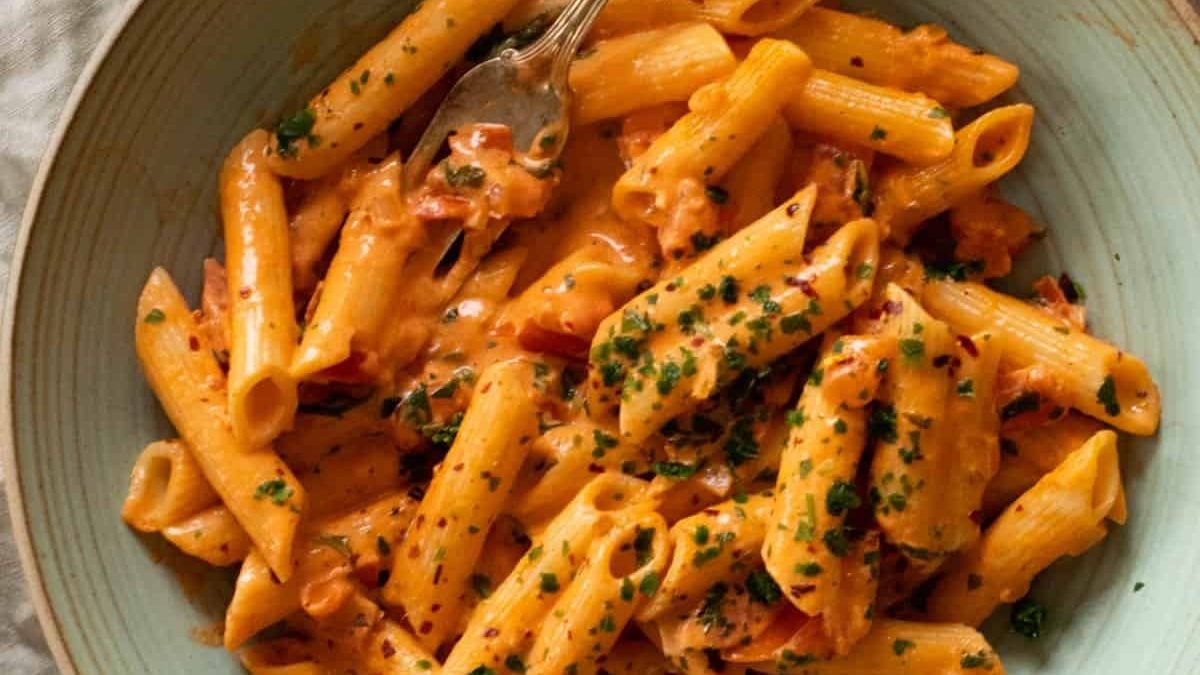 Spicy, creamy, and so flavorful - you'll love this version of Vodka Pasta.
Layer and Bake Reuben Casserole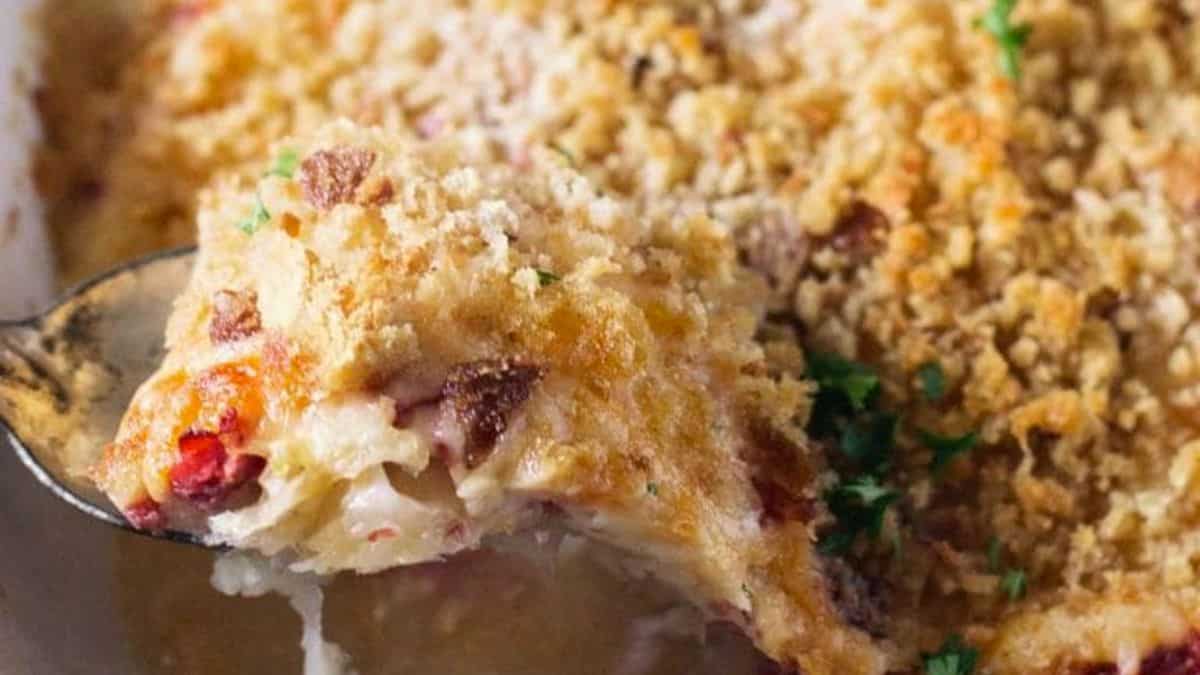 There aren't a ton of recipes out there as easy as this layer and bake reuben casserole–and even fewer that taste so good with so little work. Thanks to some good quality store shortcuts, you can assemble and bake this one pan replica of your favorite sandwich in under 30 minutes.
Twice Baked Mashed Potato Casserole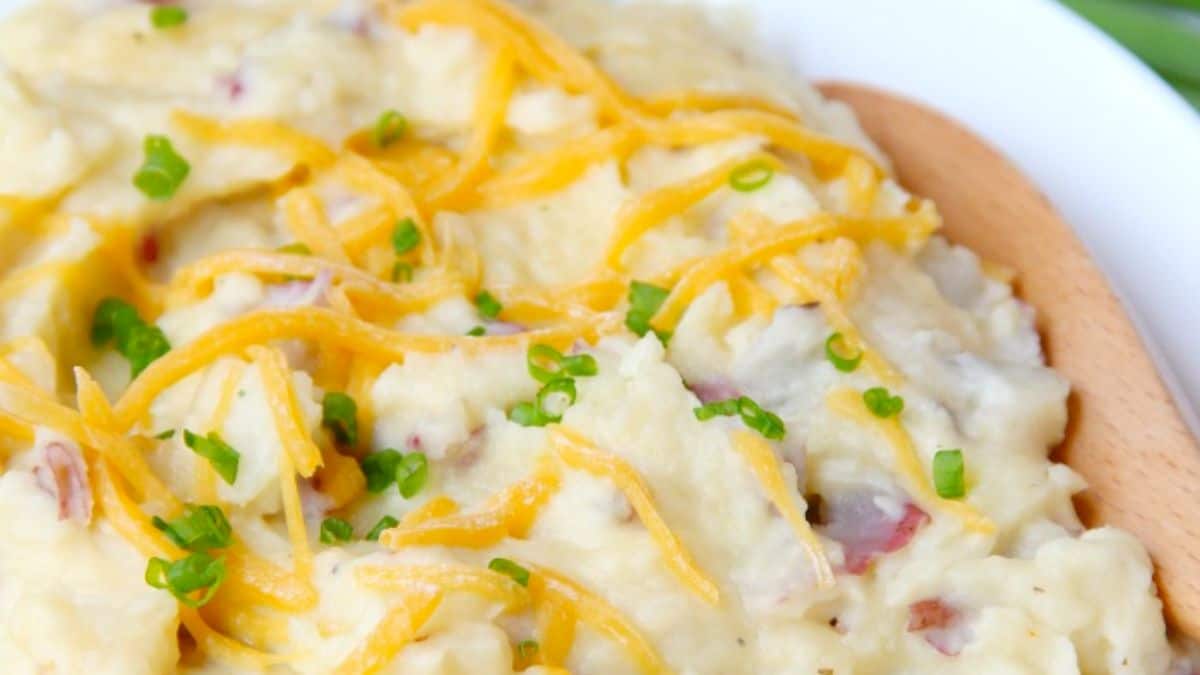 Twice Baked Mashed Potato Casserole – Flavorful mashed potatoes you bake right in the oven!! Cheese and bacon perfection. Great for a crowd!
Pumpkin Chicken Curry
Pumpkin Chicken Curry is juicy, tender chicken breasts cut into bite-size pieces and simmered in a flavorful and creamy canned pumpkin sauce. This easy and quick one-skillet recipe is bursting with flavor and is perfect for a cozy autumn meal.
Tomato Soup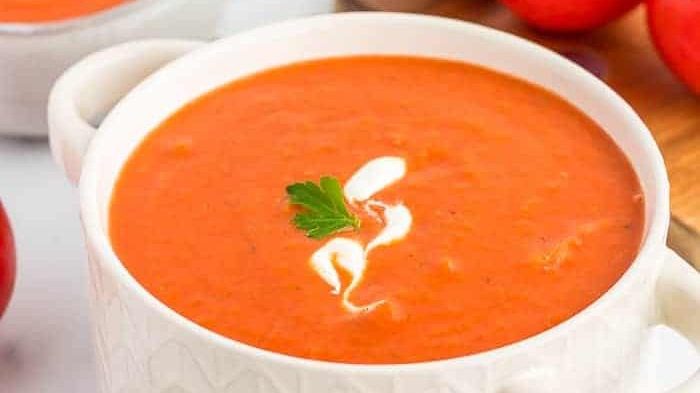 Yes, you can make soup in under 30 minutes!
Spicy Mac and Cheese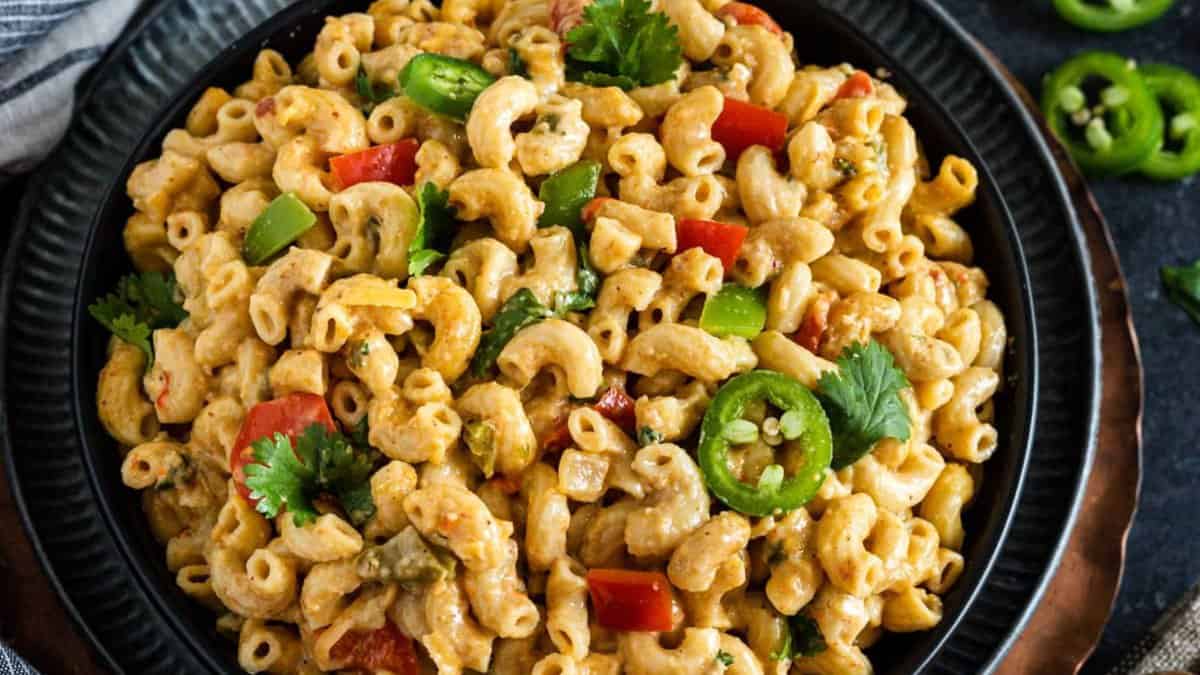 This spicy mac and cheese is an Indian-inspired twist on a classic. Full of cheesy pasta, spicy jalapeños, and warm Indian spices, it makes for an easy and delicious vegetarian main course or side. Whether you make it in the Instant Pot or stove, it's a true one-pot meal that's ready in under 30 minutes.
Chicken Mushroom Stroganoff
This Chicken Mushroom Stroganoff is a creamy, savory, luxurious dinner inspired by delicious Eastern European cuisine and it's ready to eat in just half an hour! You simply can't beat this easy stroganoff recipe for a one-skillet, thirty-minute dinner when you're ready for a satisfying, comforting meal that doesn't involve slaving in the kitchen all afternoon.
Miso Vegetable Soup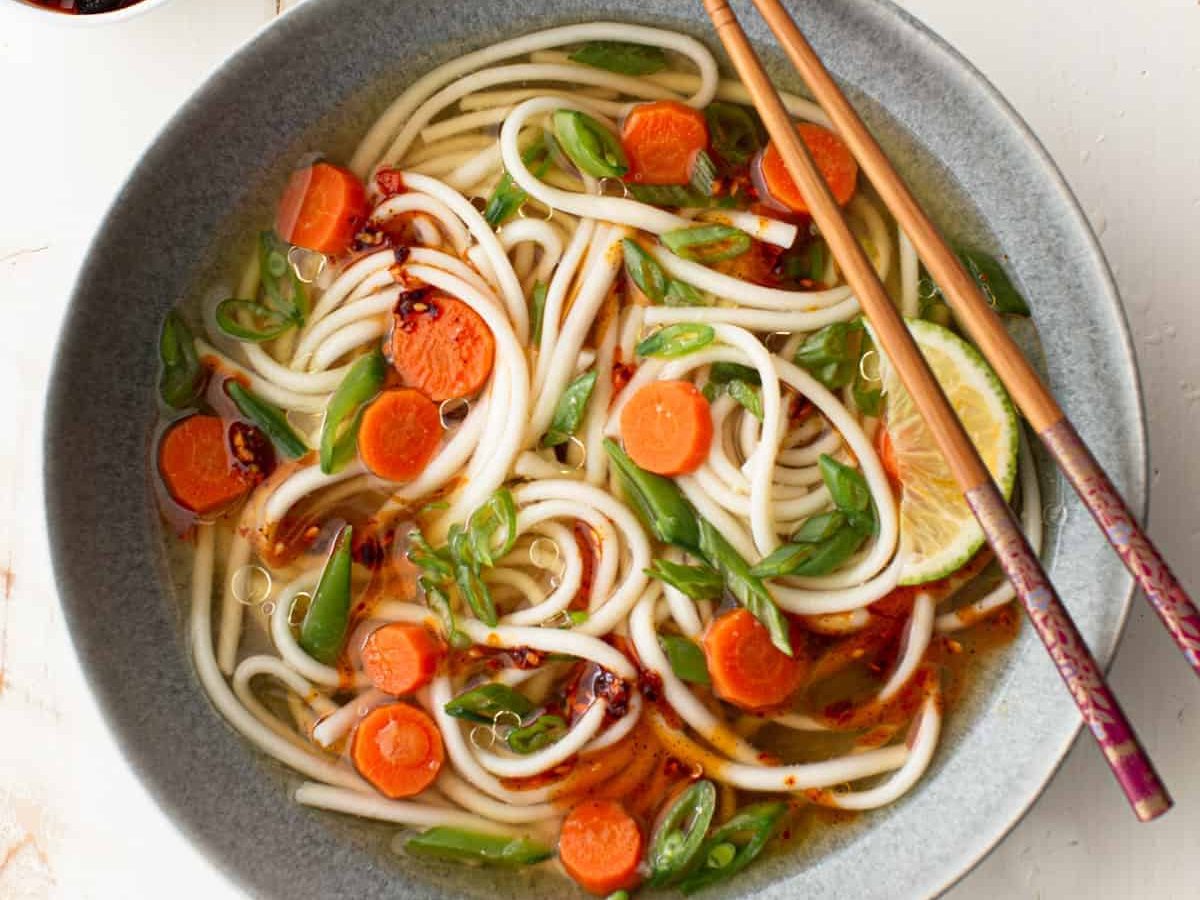 Healthy ingredients, savory broth, and tender veggies in every spoonful, miso vegetable soup is the comforting soup you've been craving. This soup can be made in just a few minutes and is easy to customize.
30 Minute One Pot Chicken Tortilla Soup Recipe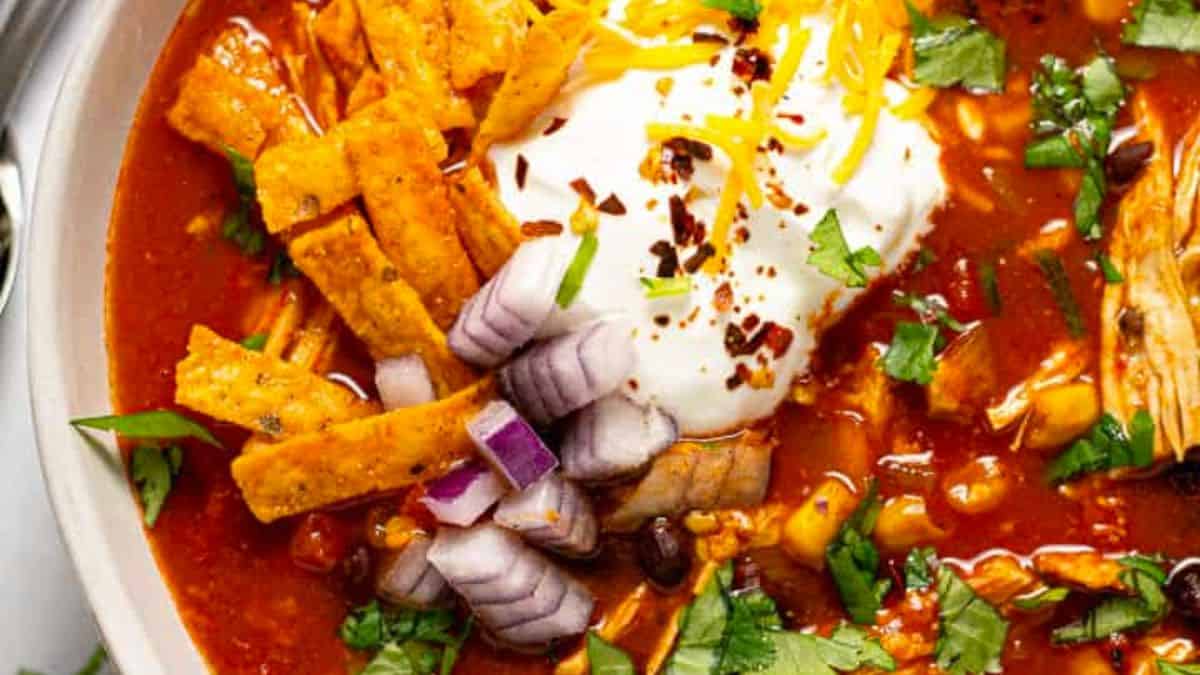 This chicken tortilla soup recipe is the easiest weeknight meal ever! The rich tomato-based broth is filled with your favorite Mexican spices and loaded with beans, corn, tomatoes, and shredded chicken. It all cooks in one pot and takes about 30 minutes from stovetop to dinner table. Top with sour cream, shredded cheese, and tortilla strips for a quick and easy meal that will have your family asking for seconds!
30 Minute White Bean Soup with Kale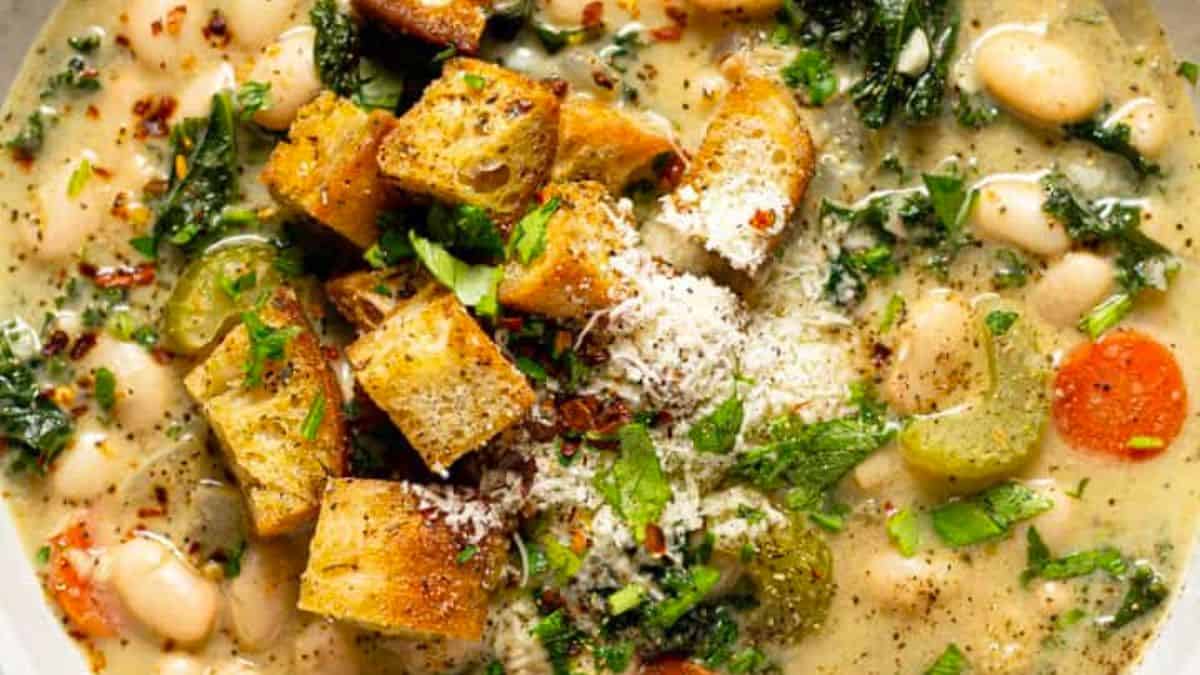 This creamy vegan white bean soup comes together in less than 30 minutes with pantry ingredients and fresh veggies. It's the perfect quick and easy dinner when you're looking for something hearty and satisfying!
Storebought Wins: 10 Foods That Are NOT Better Homemade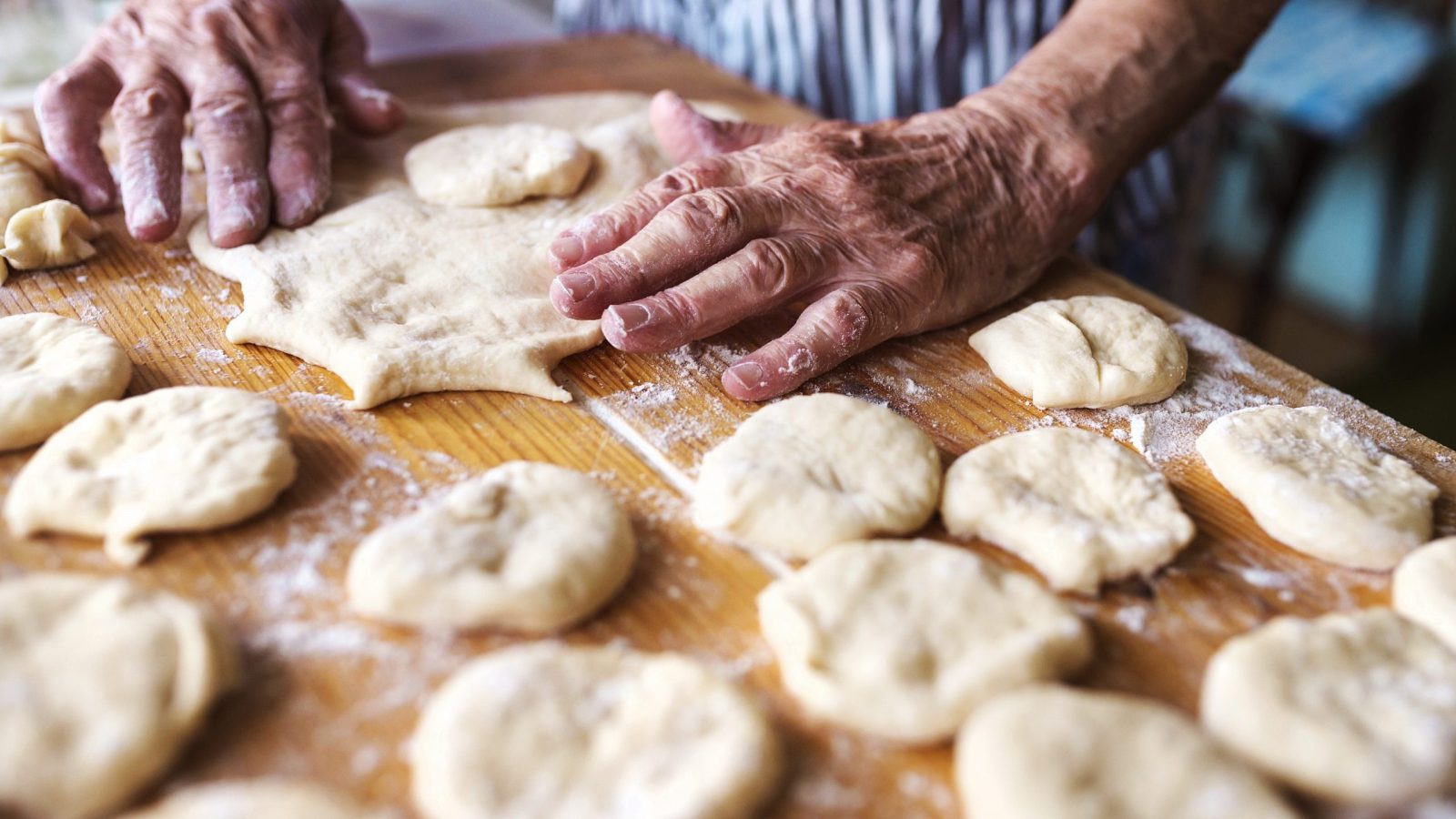 A lot of the time we value homemade food much higher than what we get from the store. And in many cases, this is correct - homemade is better. But for some foods, this is definitely not the case. Whether due to the difficulty of making it, lack of access to the right ingredients, or just the homemade version missing that special "something" we get in the storebought version - some foods are just not worth it making at home. Read on for the 10 top foods that are NOT better homemade, as decided by a group of foodies on an internet forum.
12 Most Overrated Restaurant Chains In The United States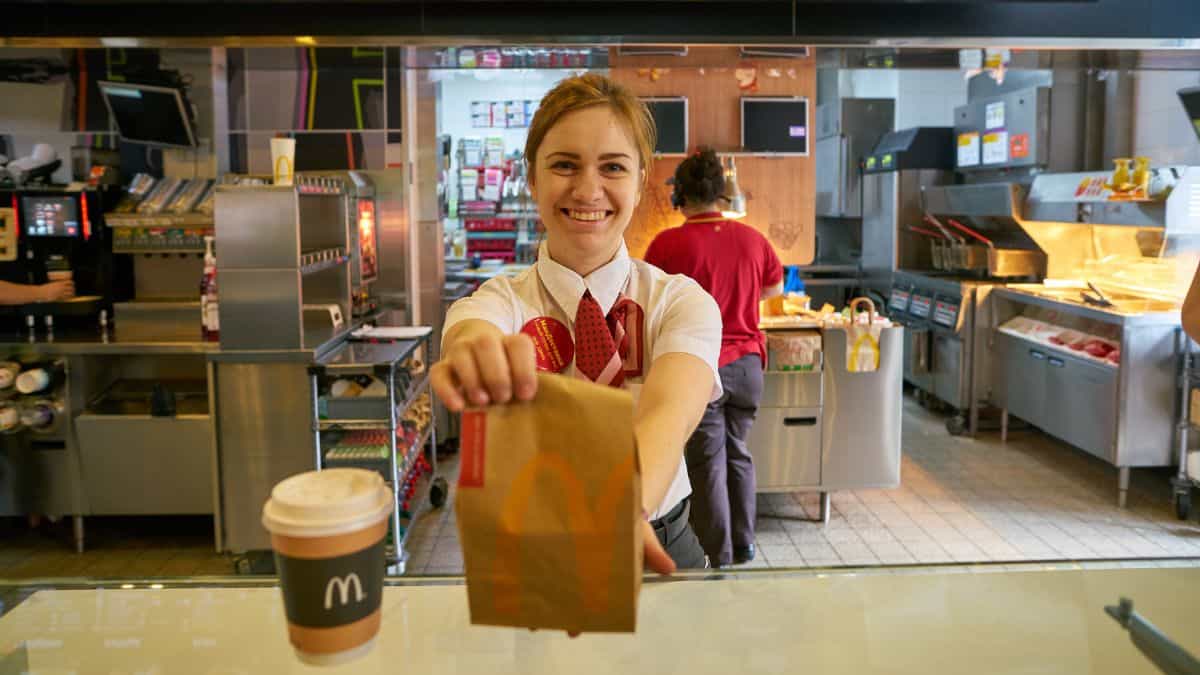 Curious about which restaurant chains live up to the hype, and which definitely do not? Join us as we explore the 12 restaurant chains that have sparked a lively debate in a recent internet forum discussion. While these establishments may have garnered popularity, they're not without their share of critics. We'll delve into what makes these chains some of the most overrated in the nation, shedding light on the dining experiences that might leave you questioning the hype.
You're Doing It Wrong! 12 Common Cooking Mistakes Almost All Home Cooks Make.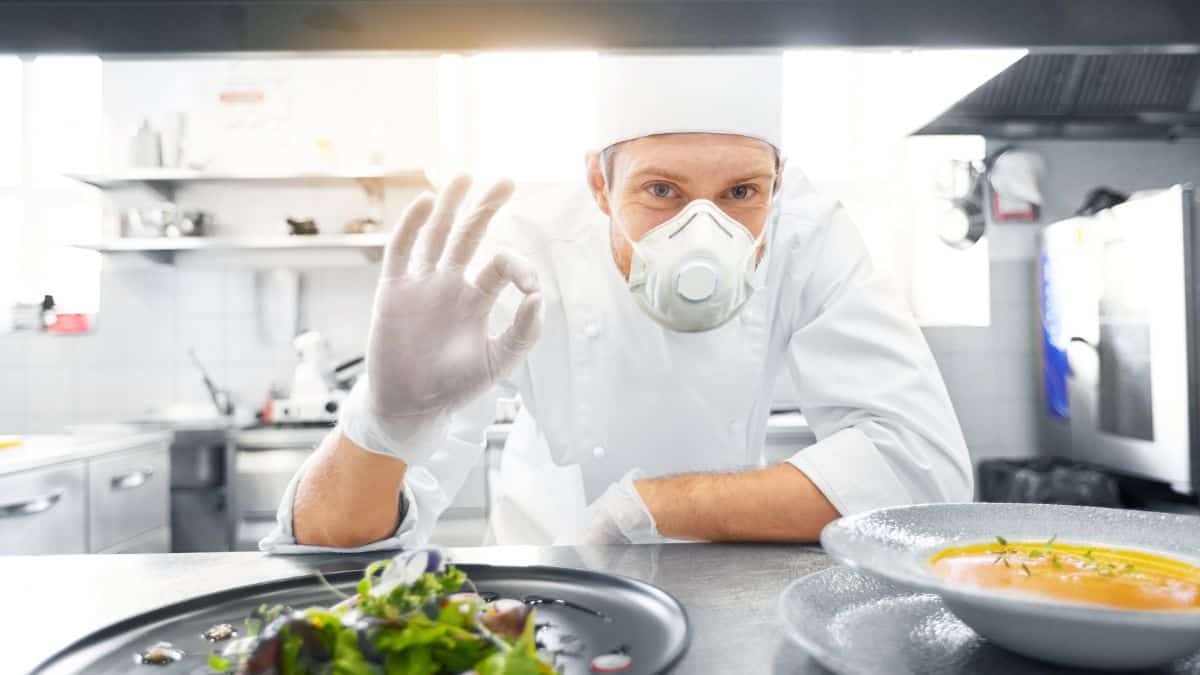 There are some mistakes almost all home cooks make, no matter how experienced and for how long they have been cooking. Recently, a group of foodies, where many of them have worked in the restaurant industry, started discussing what the most common mistakes home cooks make are, and the results were eye-opening. I am a professional recipe creator, and even I admit to making some of these mistakes on occasion!
Dump, Bake, and Enjoy: 13 Hands-Off Recipes Done in 30 Minutes or Less.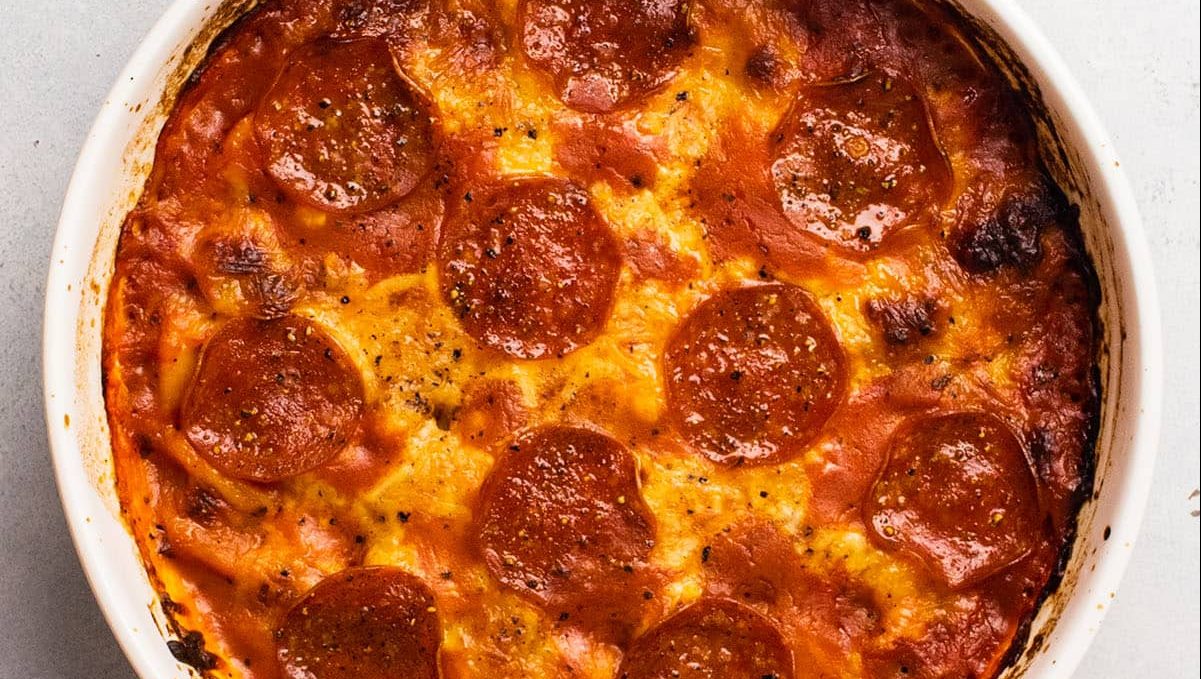 Imagine making a delicious meal with just a few simple steps and less than 30 minutes of your time. Well, you can do just that with these 13 dump-and-bake recipes! They're perfect for busy days when you want something tasty without all the fuss.
12 Common Groceries That Are A Total Waste Of Money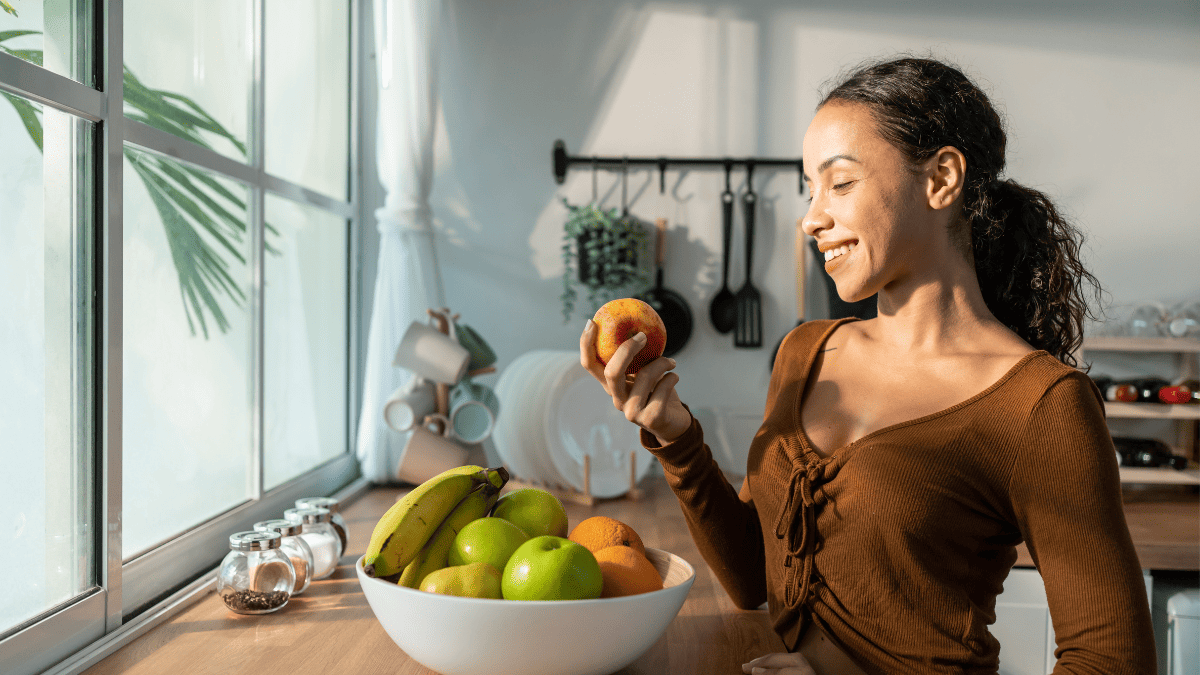 Are you tired of feeling like your grocery bills are climbing higher and higher each month? You're not alone. We're about to uncover a secret that could save you a significant amount of money, so you can spend it where you really need it instead! Get ready to discover the 12 common groceries that might just be a total waste of your hard-earned cash. Buckle up, savvy shoppers, it's time to make your grocery list smarter and more budget-friendly!