Ready to take your grilled chicken to the next level? We've got you covered! In this collection, we've rounded up 18 fantastic grilled chicken recipes that cover the classics and add some creative twists. Whether you prefer the familiar flavors or want to try something new, these recipes will make your grilled chicken dinners deliciously exciting.
Chicken Tikka Kebab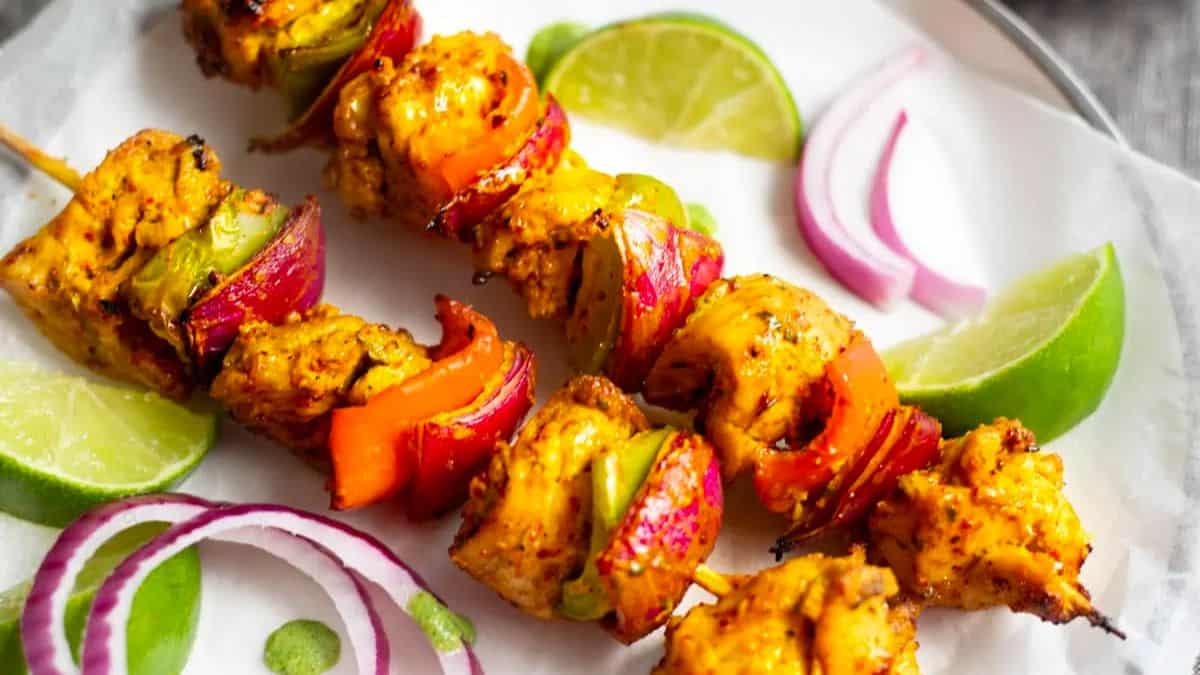 Chicken Tikka Kebab is a delicious appetizer that is packed with flavor. It starts with chicken pieces marinated in yogurt along with lime juice and aromatic spices, then threaded onto skewers and cooked to create a delicious appetizer.
Grilled Chicken Caprese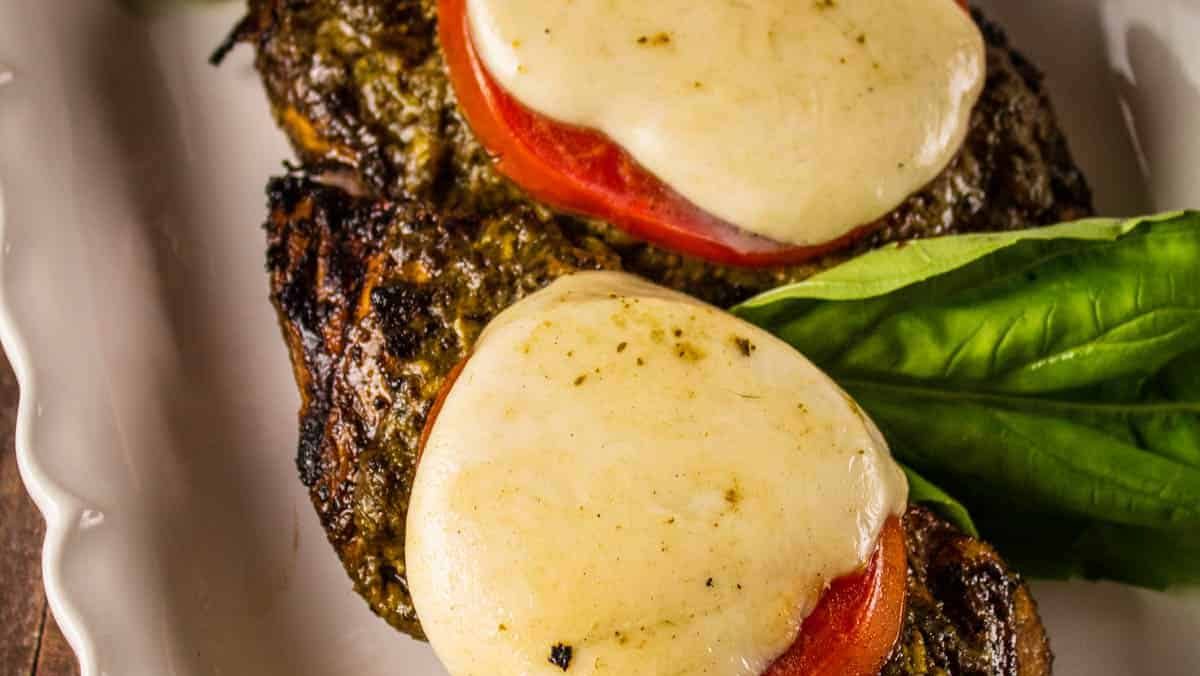 This tasty grilled chicken caprese with pesto and is the best summer grilling recipe you didn't know you needed! Marinated and grilled to perfection, the chicken is topped with zesty pesto, fresh tomato, and melty mozzarella cheese.
Get the recipe: Grilled Chicken Caprese
Grilled Lemon Chicken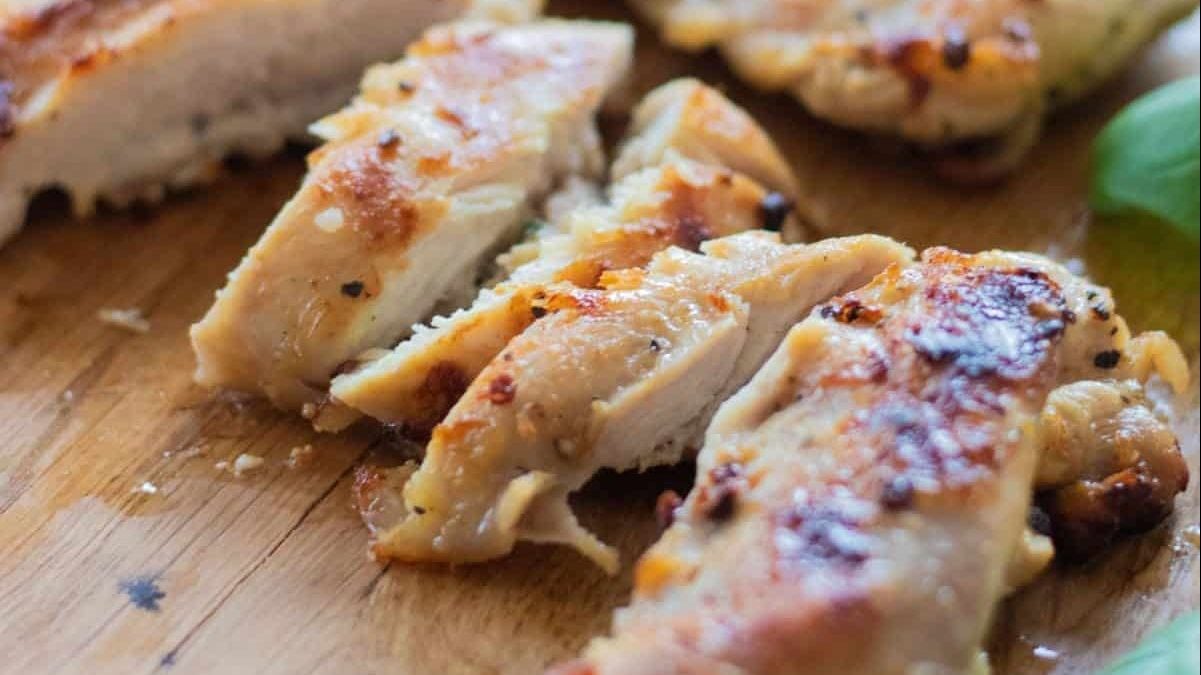 Make the best Lemon Chicken Marinade in just a few minutes with simple, healthy, ingredients. It's great for grilling, pan frying and oven baking. With olive oil, lemon & basil the chicken comes out so juicy, tender and loaded with flavor.
Mexican Chicken Marinade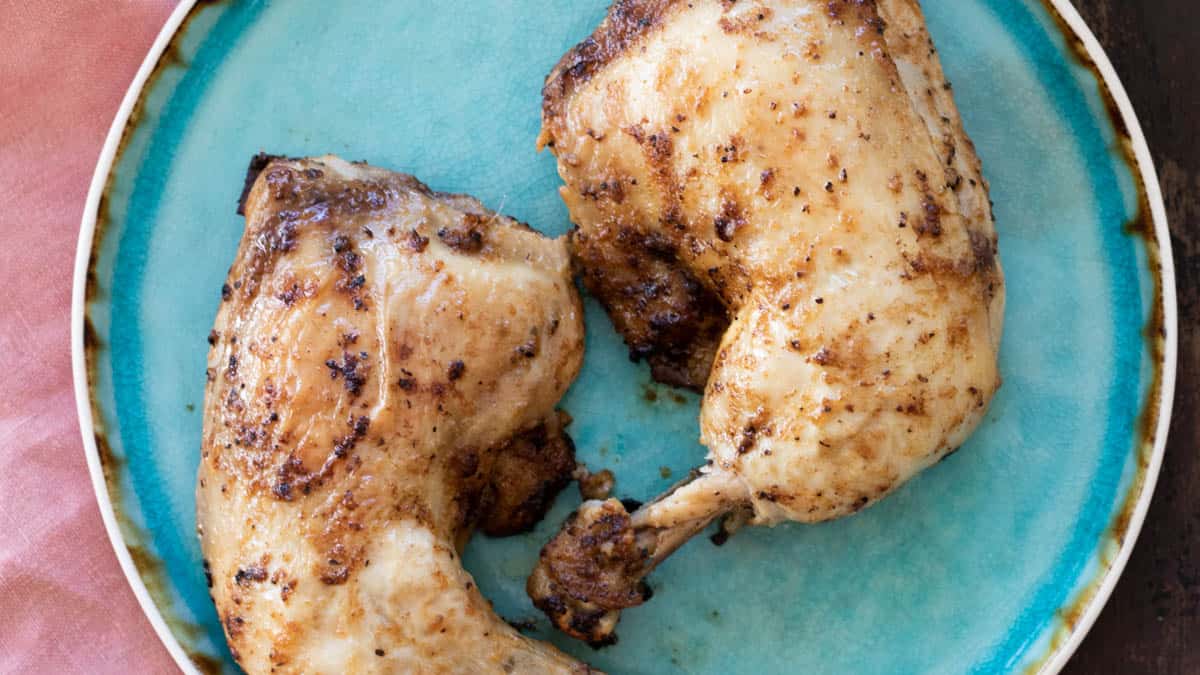 This zesty Mexican Chicken Marinade recipe is a quick, flavor packed addition to your dinner. Bursting with vibrant spices and tangy citrus, this marinade will transform ordinary chicken into a super tender fiesta of flavors.
Greek Chicken Souvlaki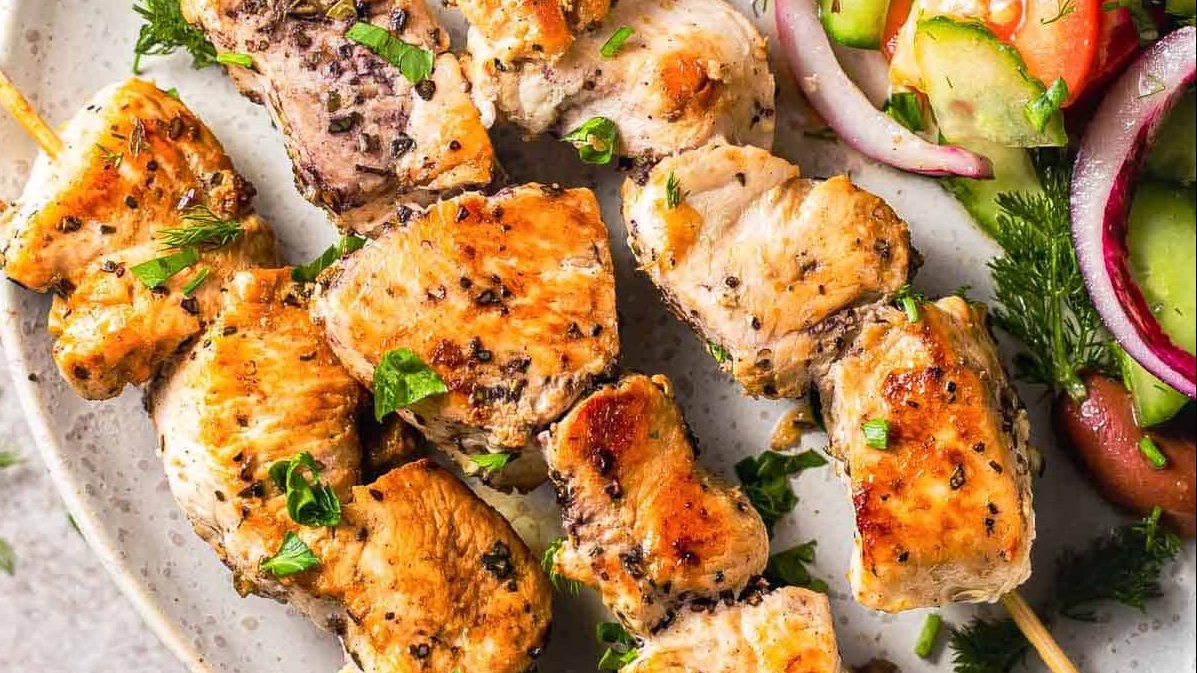 Chicken Souvlaki is a classic Greek dish that often needs little introduction! Made from fresh chicken marinated in a simple blend of oil and spices, souvlaki – or σουβλάκι in Greek – is then placed on skewers and grilled to perfection.
Easy 5-Ingredient Chicken Drumstick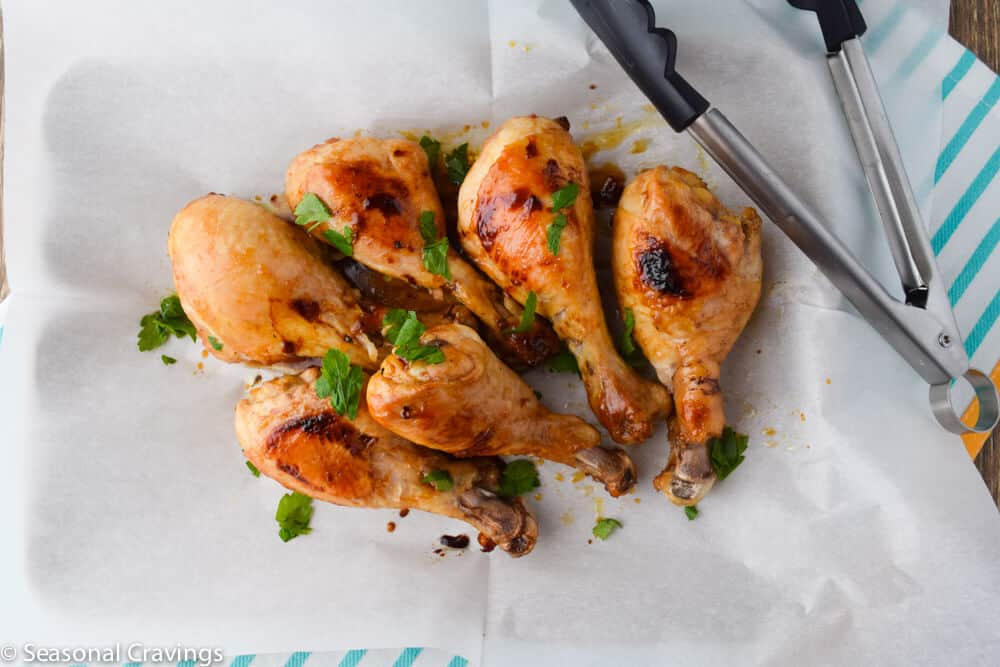 Bored of the same old drumstick recipe? Not this one! This easy 5-ingredient Chicken Drumstick recipe is a crowd-pleaser. The crispy skin holds the moisture in, giving way to the tender meat inside. Every bite is juicy and flavorful, just as it's supposed to be. The marinade for this recipe is made with tamari, olive oil, red wine vinegar, and garlic. And best part is that it's gluten-free!
Grilled Thai Coconut Chicken Skewers
Smoky grilled chicken skewers recipe marinated in ginger, garlic, coconut cream, and soy sauce. Then finished with a sweet coconut cream glaze and served with a simple peanut sauce. Big on flavor and super easy to throw together!
Jerk Chicken Recipe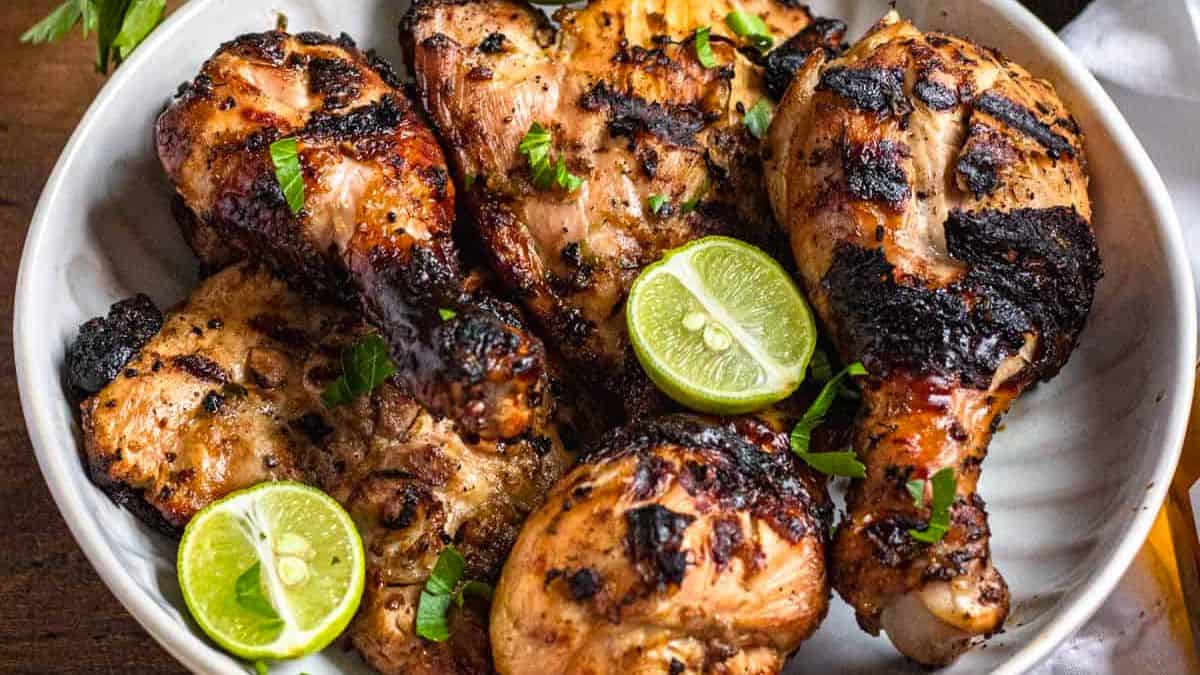 Jerk Chicken is a delicious Jamaican dish of grilled chicken infused with a spicy, smoky flavor. If you are craving a taste of the islands, give this recipe a try!
Pechugas De Pollo A La Plancha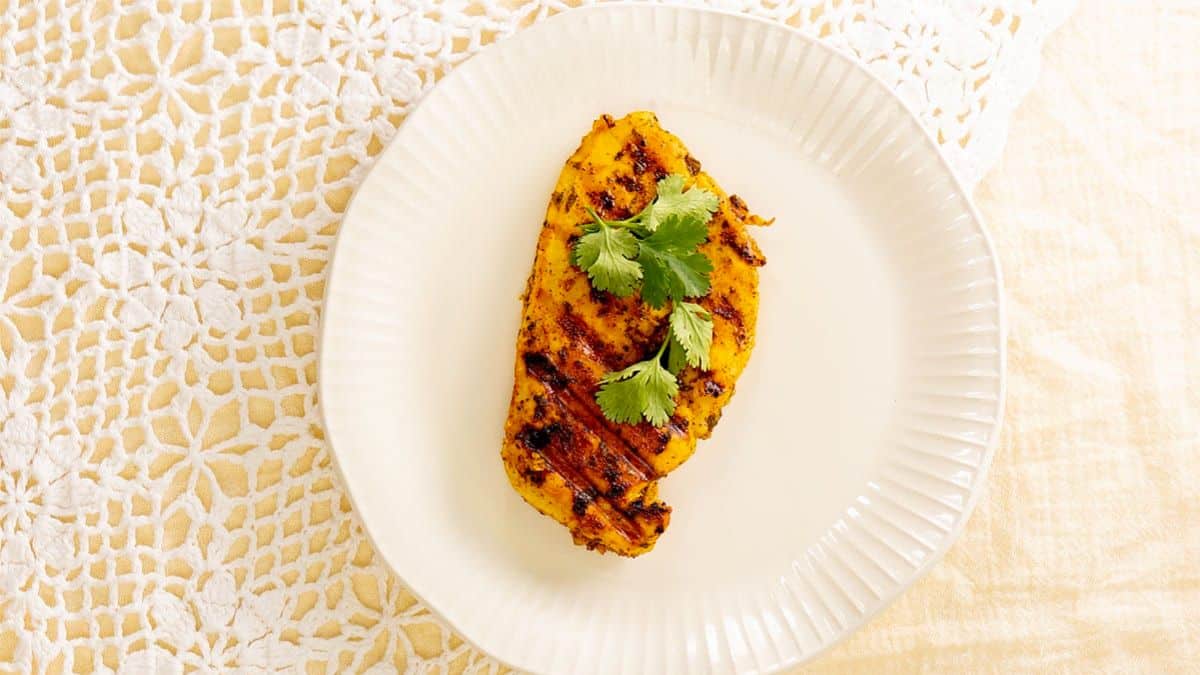 Whether you plan to serve it for dinner or have guests over for lunch or dinner, pechuga a la plancha will surely become a hit! This recipe is great for entertaining because it's quick, easy to make, flavorful, and delicious. This delicious grilled chicken breast is here to save the day.
Pineapple Grilled Chicken Skewers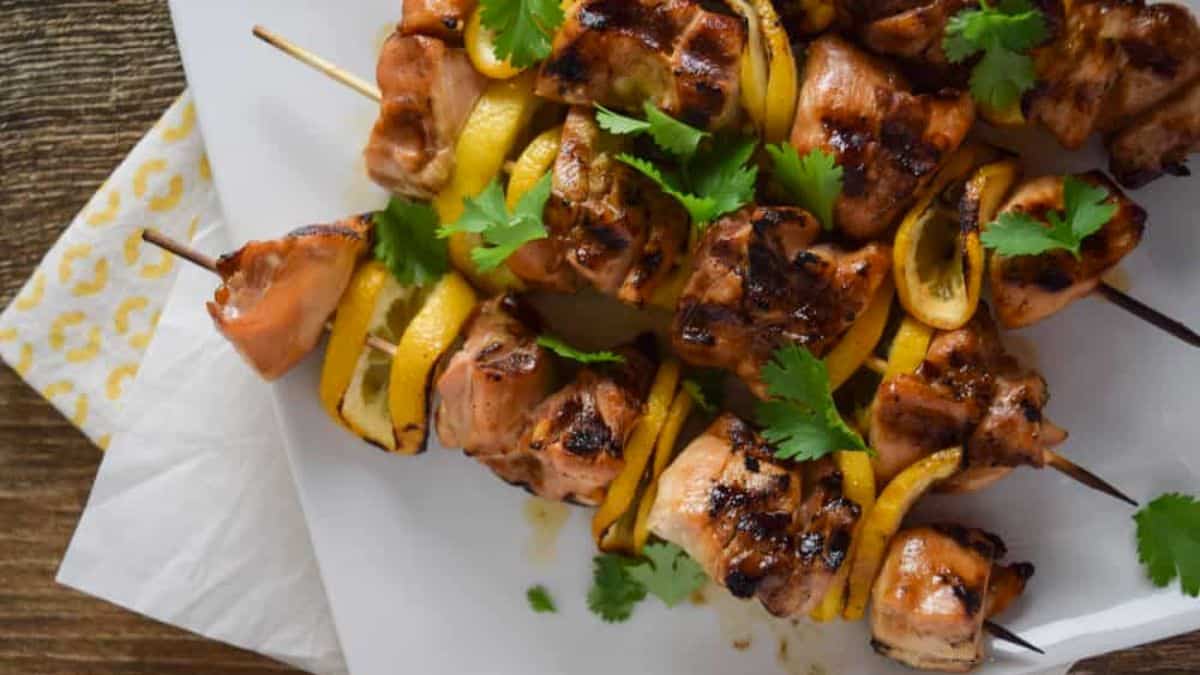 Time to dust off those grills and get outdoors.  Try these Pineapple Grilled Chicken Skewers for a healthy, gluten-free dish at your next cookout.  The marinade has only 4 ingredients.
Grilled Lemon Thyme Chicken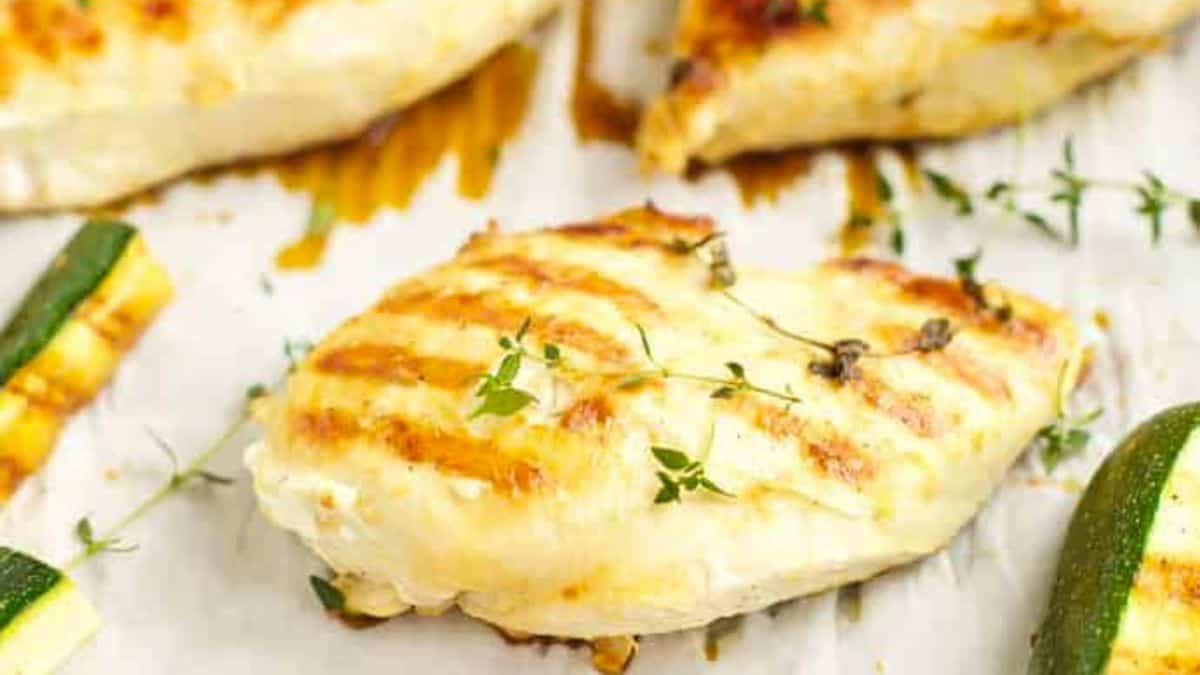 Grilling season is upon us and this Grilled Lemon Thyme Chicken is all you need to host a successful cookout.  Marinating the chicken breast overnight in a lemon, olive oil, and thyme marinade makes them tender and flavorful.
Indian Chicken Marinade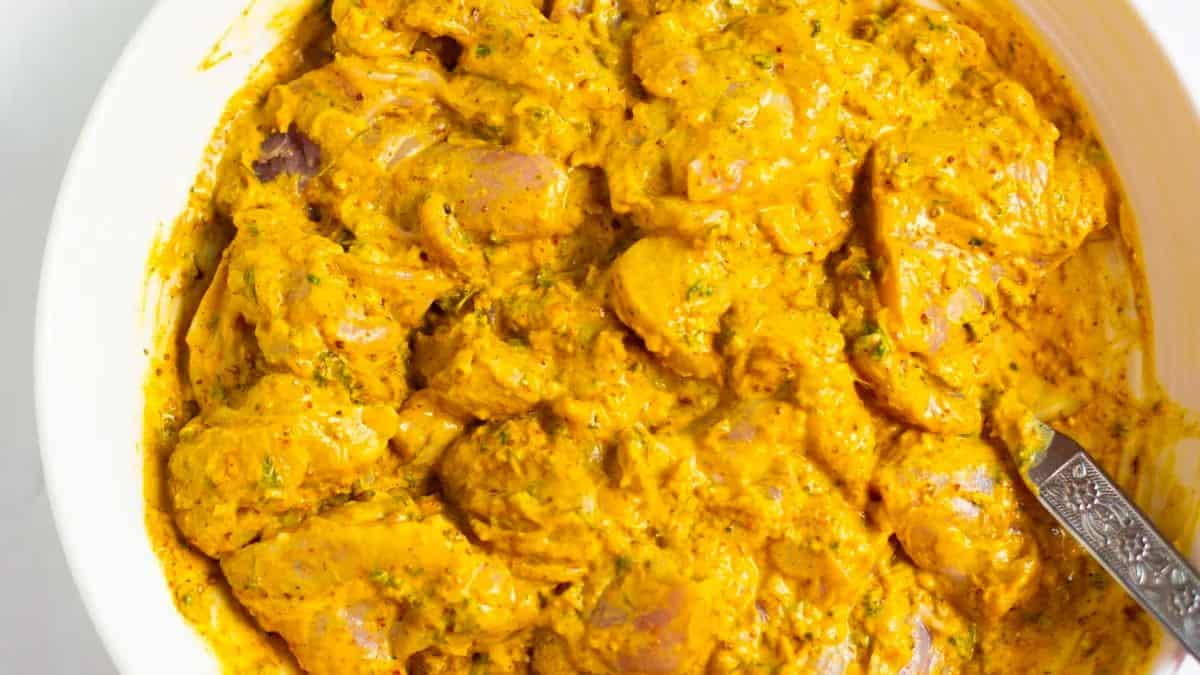 This Indian Chicken Marinade recipe gives you the most flavorful and succulent chicken you have ever tasted and is so darn easy. The chicken when marinated in a mixture of yogurt, lemon juice and aromatic herbs and spices is a treat for your senses and you will keep asking for more!
Chicken Marinade Recipe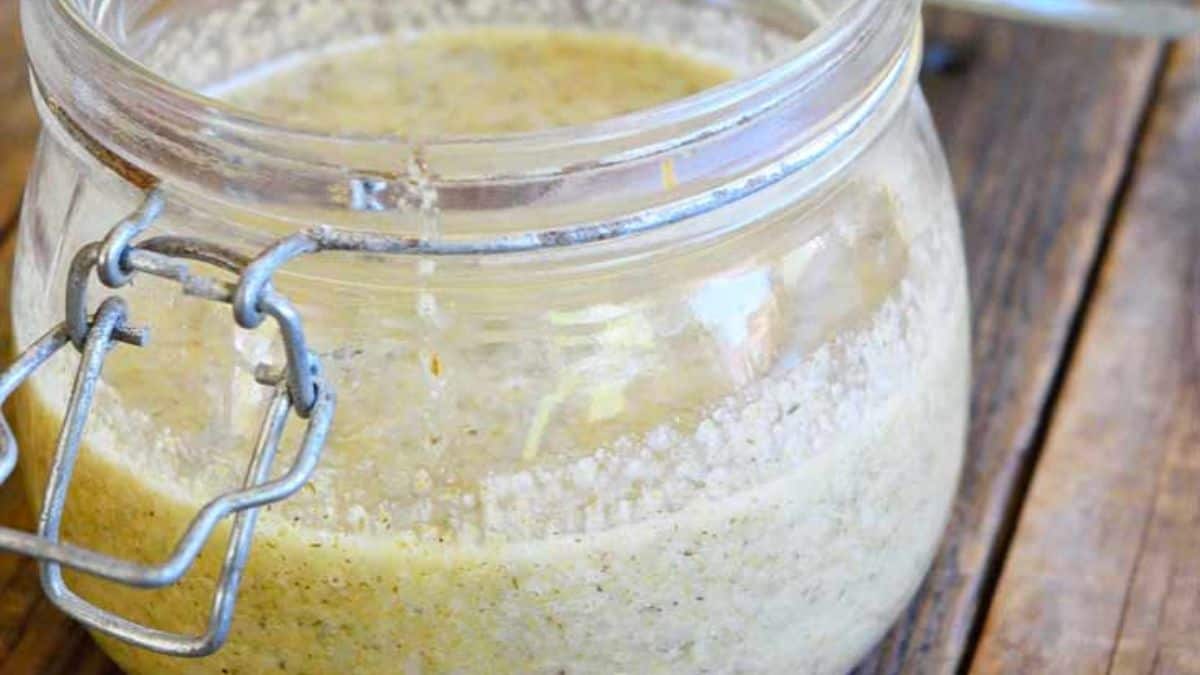 This chicken marinade recipe is a delicious way to keep your chicken dishes from getting boring.
BBQ Chicken Rub Recipe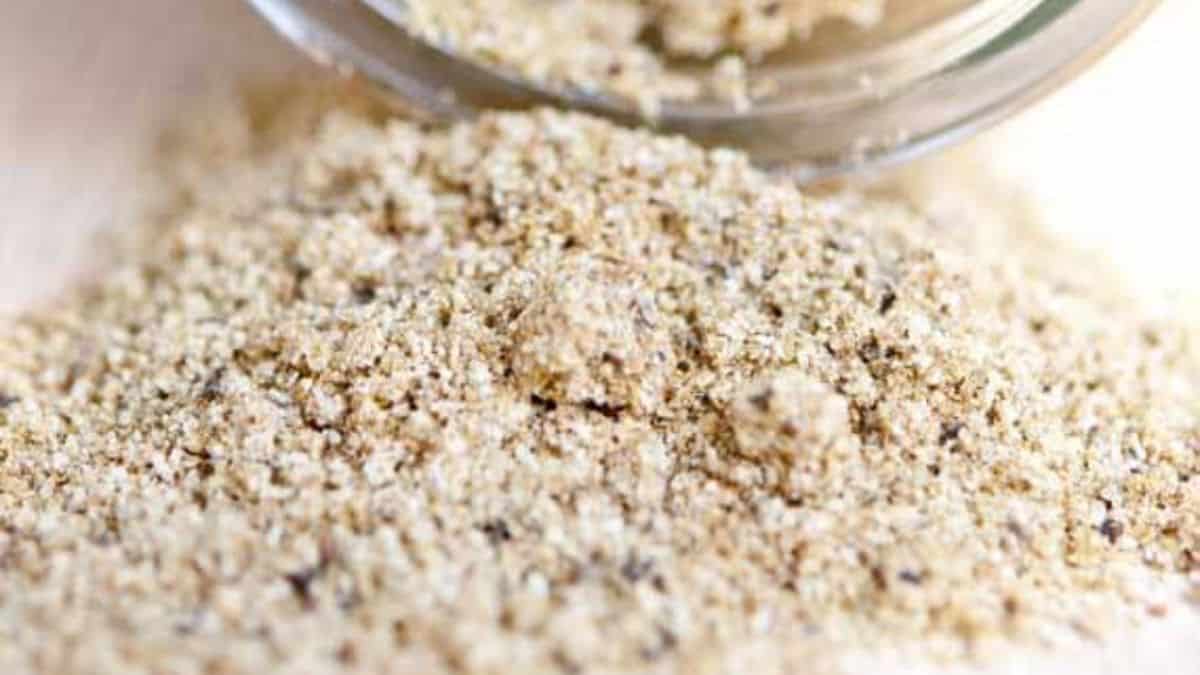 This bbq chicken rub is perfect any time you want to throw some chicken on the grill. It works on any cut of chicken and imparts a mild but delicious flavor.
Middle Eastern Grilled Chicken Rub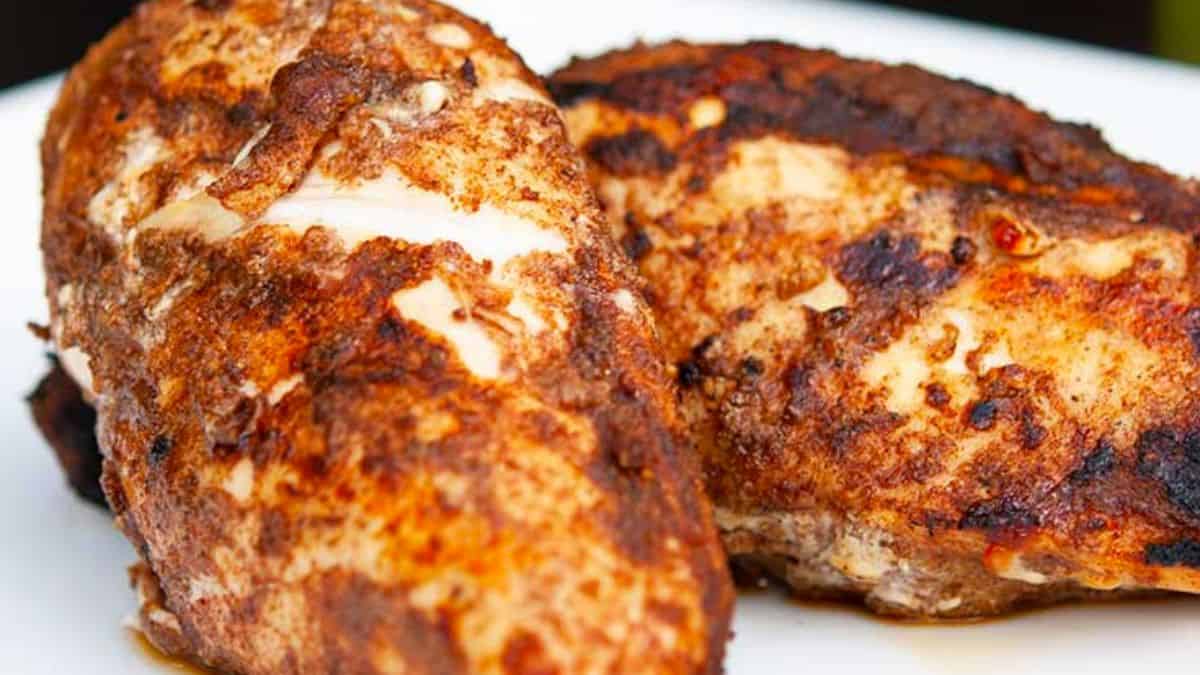 This middle eastern grilled chicken rub turns that boring, grilled  chicken breast into something pretty special!
Carolina Gold BBQ Chicken Sandwiches Recipe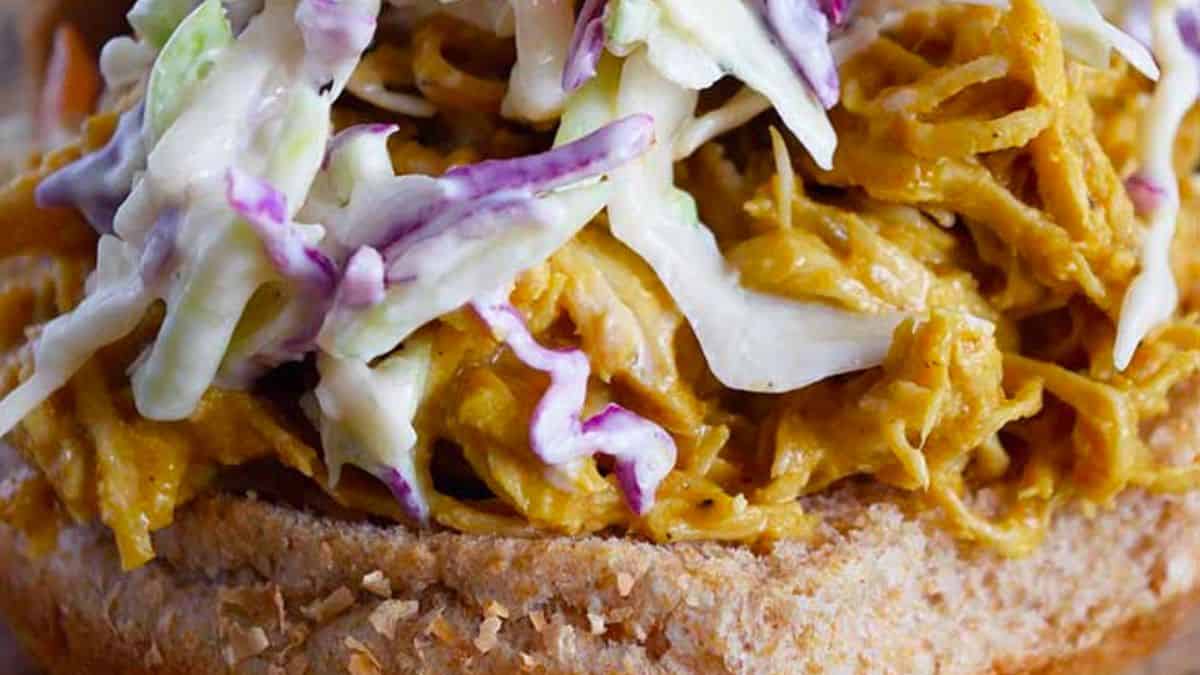 These delicious Carolina gold BBQ chicken sandwiches are a fabulous upgrade on traditional barbecue chicken sandwiches.
Vietnamese Lemongrass Chicken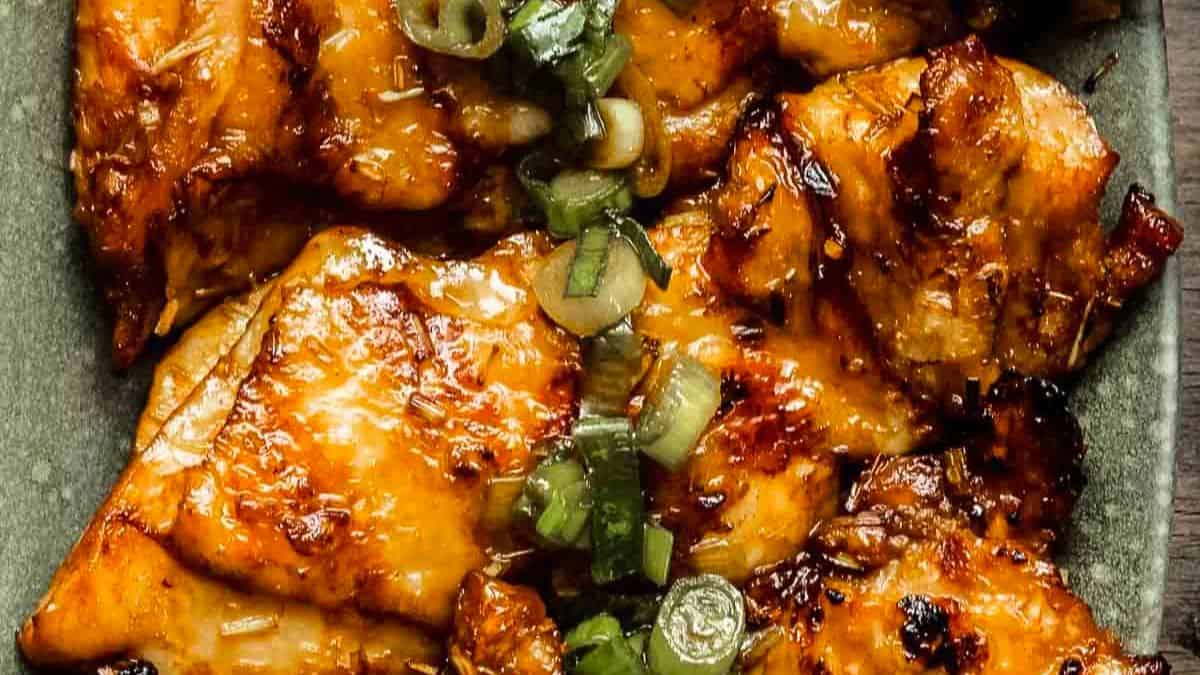 This Grilled Vietnamese Lemongrass Chicken recipe is incredibly quick and easy to prepare, loaded with flavor from the lemongrass chicken marinade and grilled to perfection to give you a delicious sweet and savory, juicy grilled chicken that can be served in many different ways.
10 Most Unhealthy Foods Most People Don't Realize Are Junk Foods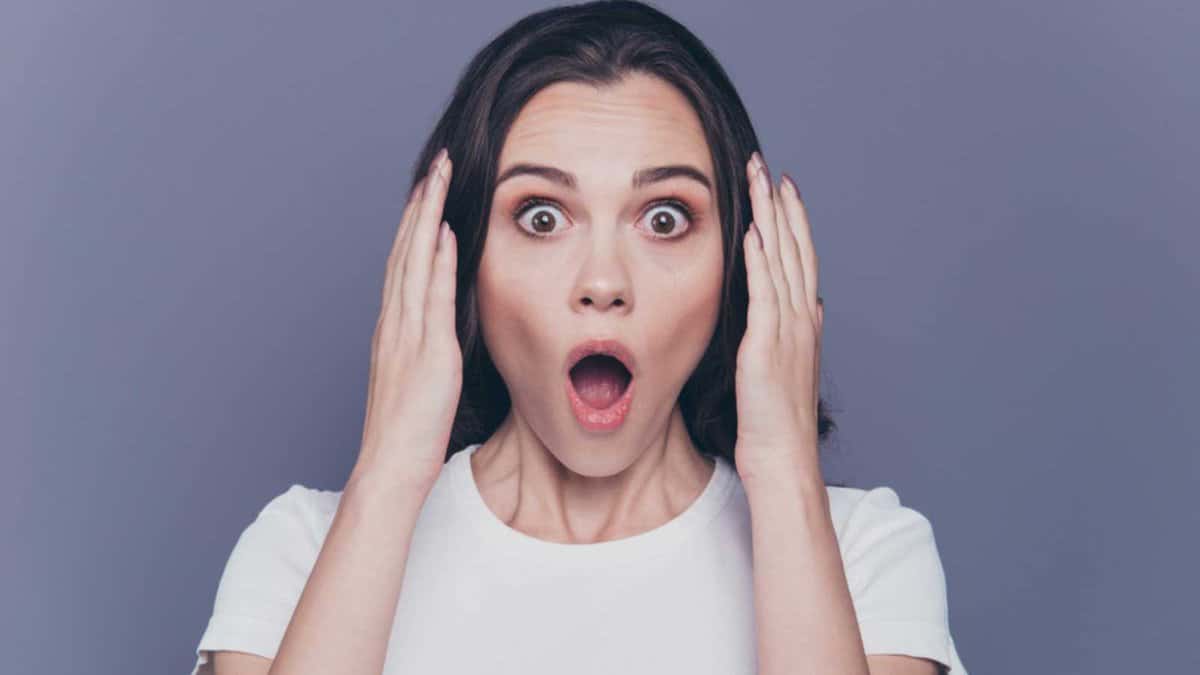 Surprisingly there are a lot of foods that consumers assume are healthy when they definitely aren't. We often don't bother to check the labels of foods that have always been marketed to us as beneficial. According to a popular internet forum, these 10 foods are super unhealthy foods - most people just don't realizeit. Get ready to be shocked, and maybe even clean out your pantry.
Storebought Wins: 10 Foods That Are NOT Better Homemade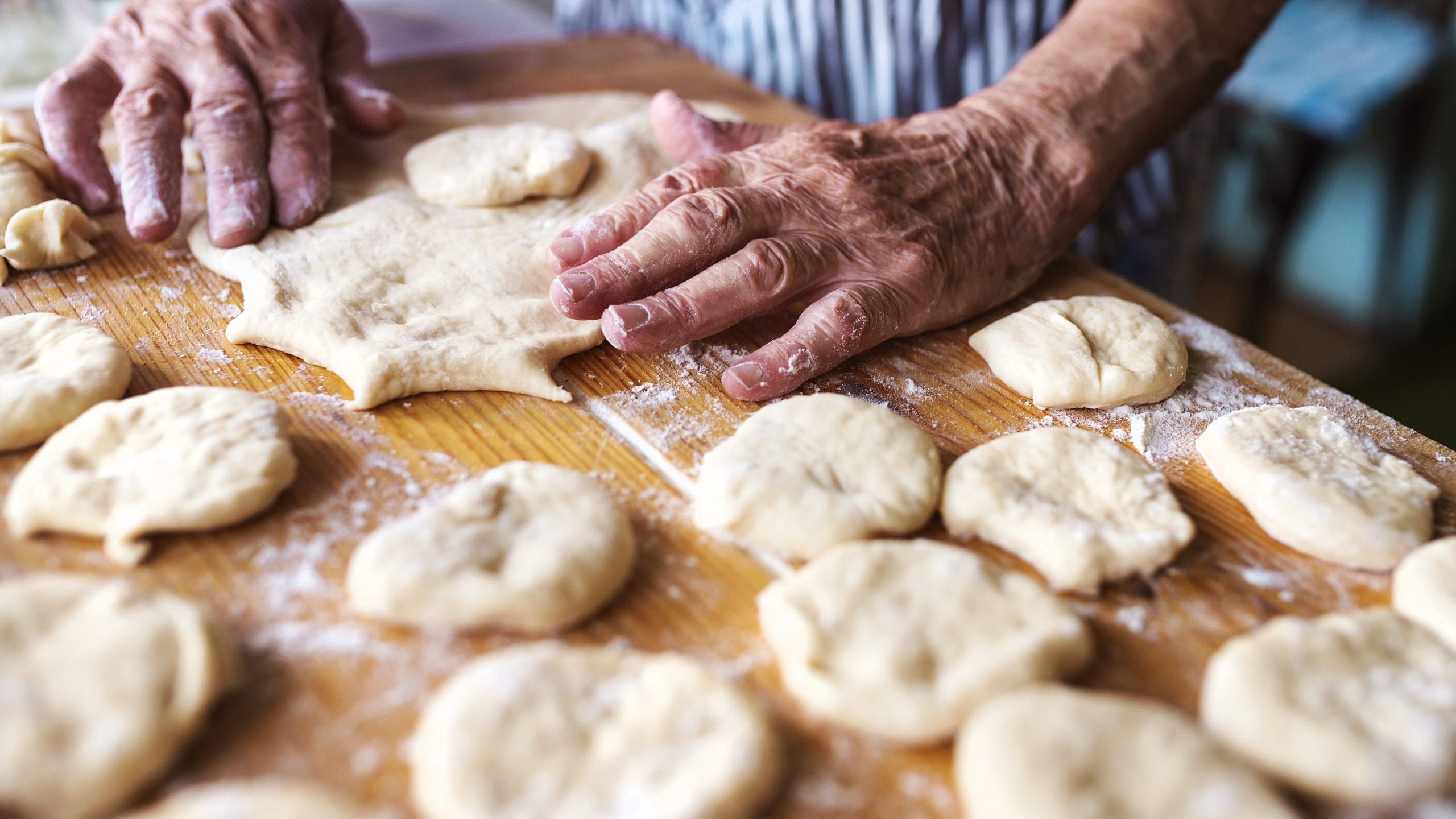 A lot of the time we value homemade food much higher than what we get from the store. And in many cases, this is correct - homemade is better. But for some foods, this is definitely not the case. Whether due to the difficulty of making it, lack of access to the right ingredients, or just the homemade version missing that special "something" we get in the storebought version - some foods are just not worth it making at home. Read on for the 10 top foods that are NOT better homemade, as decided by a group of foodies on an internet forum.
The Votes Are In: These 10 Countries Have The Best Food In The World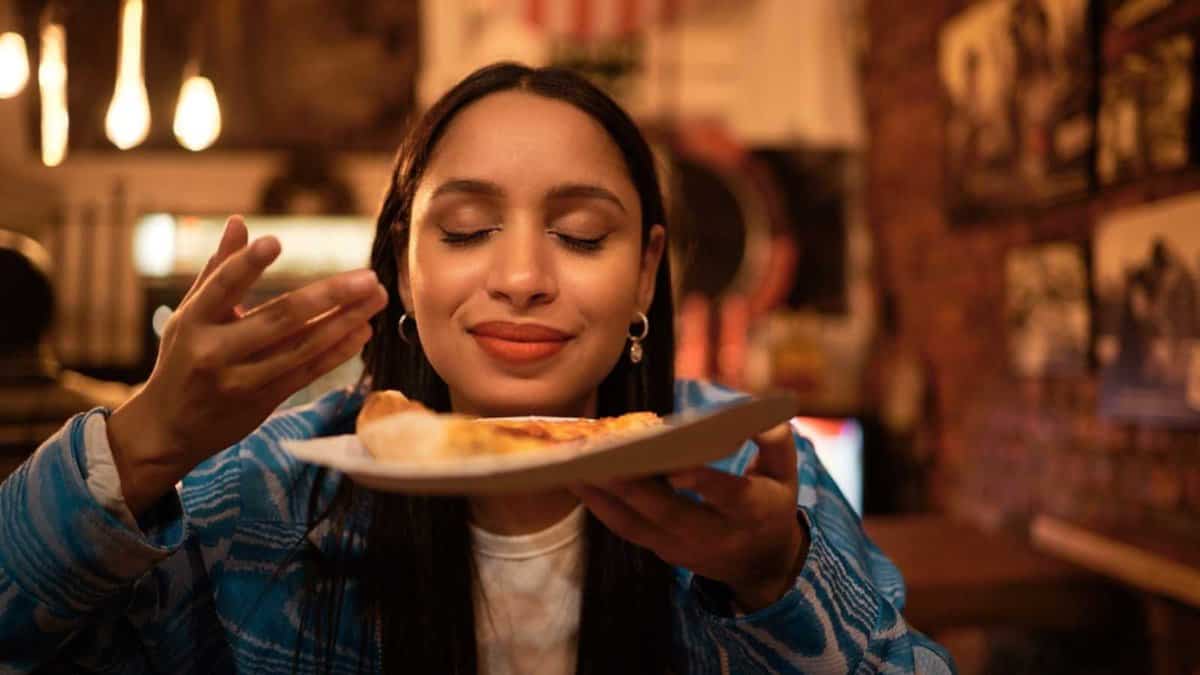 When it comes to satisfying taste buds, the following countries have been crowned the kings and queens of cuisine by online forum members. From the spicy street food of Thailand to the explosion of flavors in Indian dishes, get ready to explore the diverse world of food.