Can't get enough of your breakfast favorites? These breakfast recipes are a must-add to your routine as they make a delicious start to your day and treat your palate to an enjoyable mealtime experience. Get ready to discover your new favorites!
Jalapeño Cheddar Sourdough Bread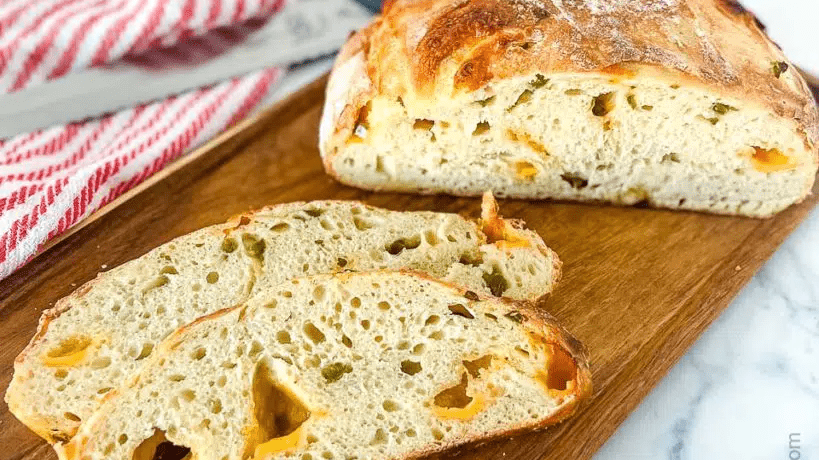 This is the perfect sourdough bread recipe for a beginner! It is easy and forgiving and virtually foolproof. Make it a mildly spicy cheese bread with jalapeno, or leave them out for an easy cheese sourdough bread.
Get the recipe from The Feathered Nester
Frittata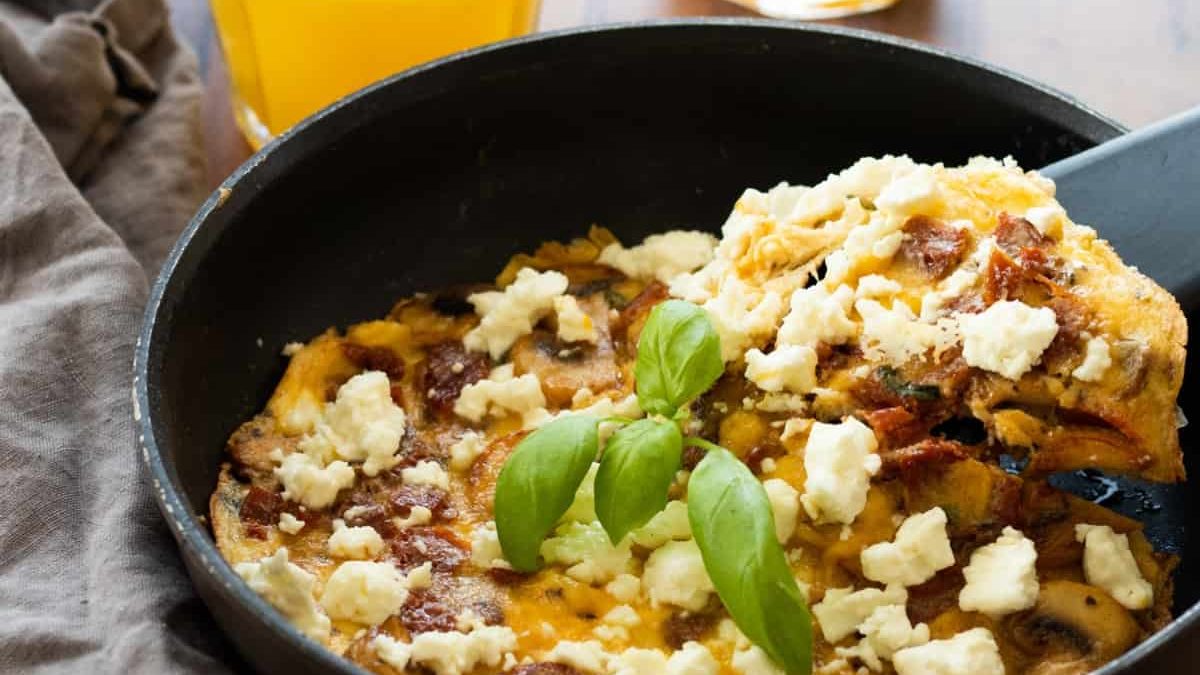 This Stovetop Frittata is a quick, easy & delicious breakfast, lunch or dinner. Loaded with flavor from Feta cheese, mushrooms, sun-dried tomatoes & basil it's a perfect meal for 1 or 2 persons. Delicious served both hot and cold!
Get the recipe from always use butter: Stovetop Frittata
German Muffins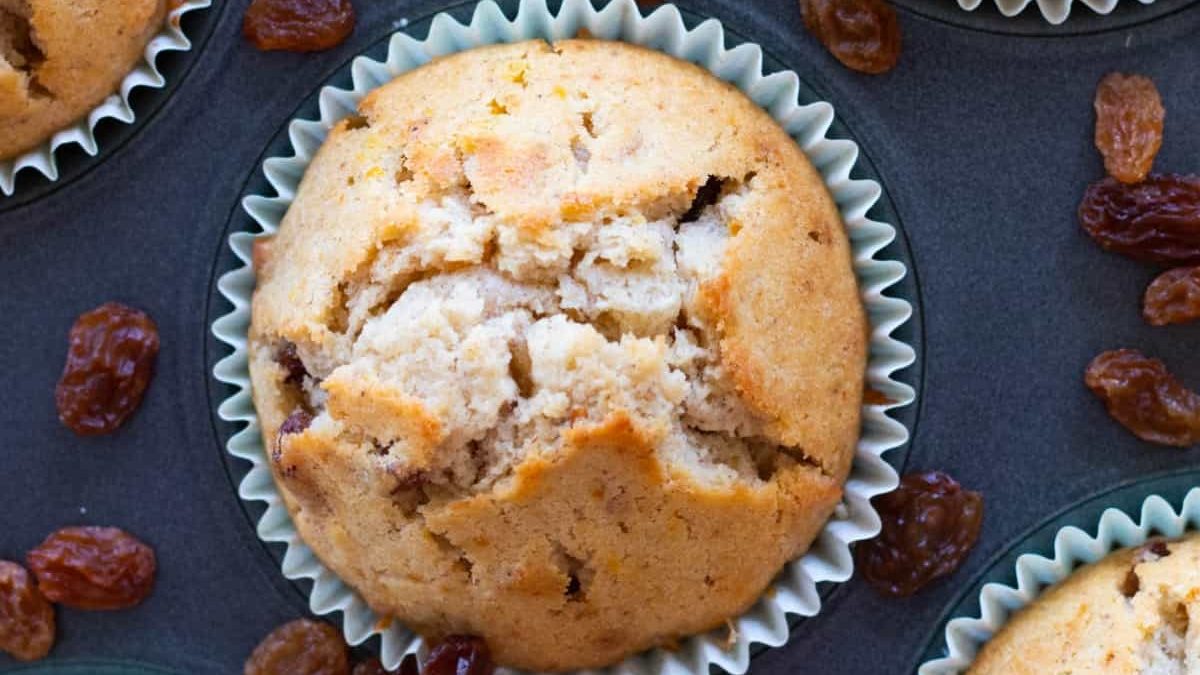 Make delicious German Muffins with Raisins & Almonds in under 30 minutes. This easy muffin recipe is a great dessert as they are or topped with orange glaze, or topped with butter for breakfast or a snack.
Get the recipe from always use butter: German Muffins
Sheet Pan Breakfast Sandwiches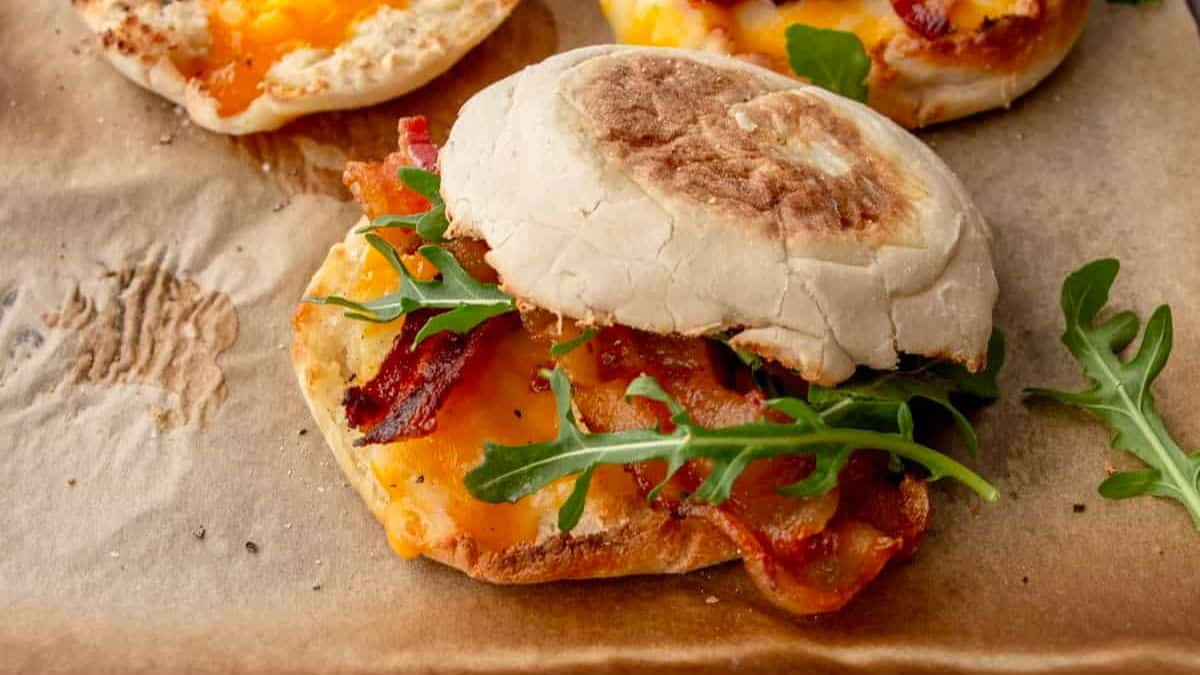 Toasted English Muffins, eggs, cheese, and crispy bacon come together on a single sheet pan in this easy recipe. Sheet Pan Breakfast Sandwiches are the perfect no-fuss breakfast for a crowd.
Spicy Breakfast Strata with Chorizo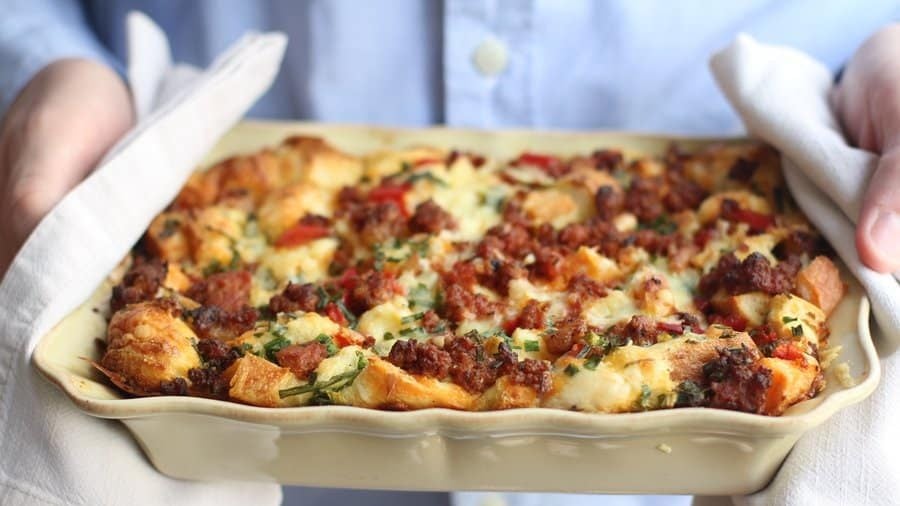 This spicy breakfast strata is a delicious breakfast casserole that can be made-ahead and is freezer-friendly which makes it a host's dream come true (just like another favorite, my vegetable frittata). A spicy kick from chorizo is balanced by sharp cheddar cheese and bread cubes.
Get the recipe from Inquiring chef: Spicy Breakfast Strata with Chorizo
Mango Chia Breakfast Bowls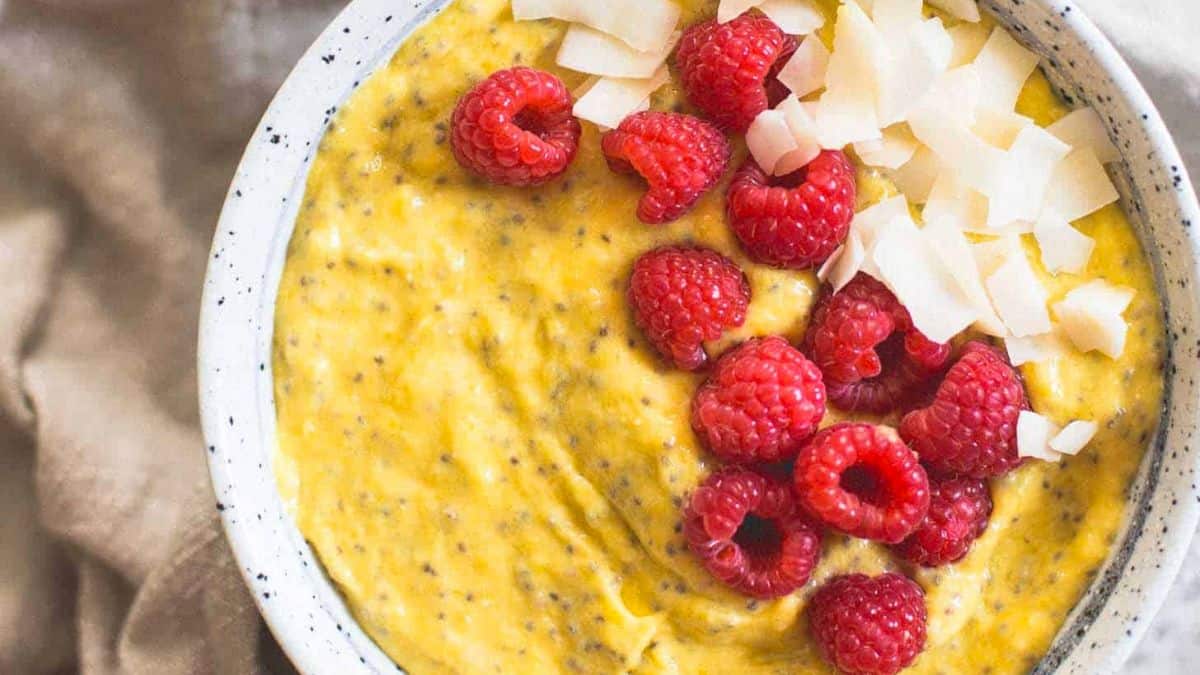 Bring the tropics to your breakfast table with these simple, light, filling breakfast bowls full of nutritious ingredients.
Blueberry French Toast Casserole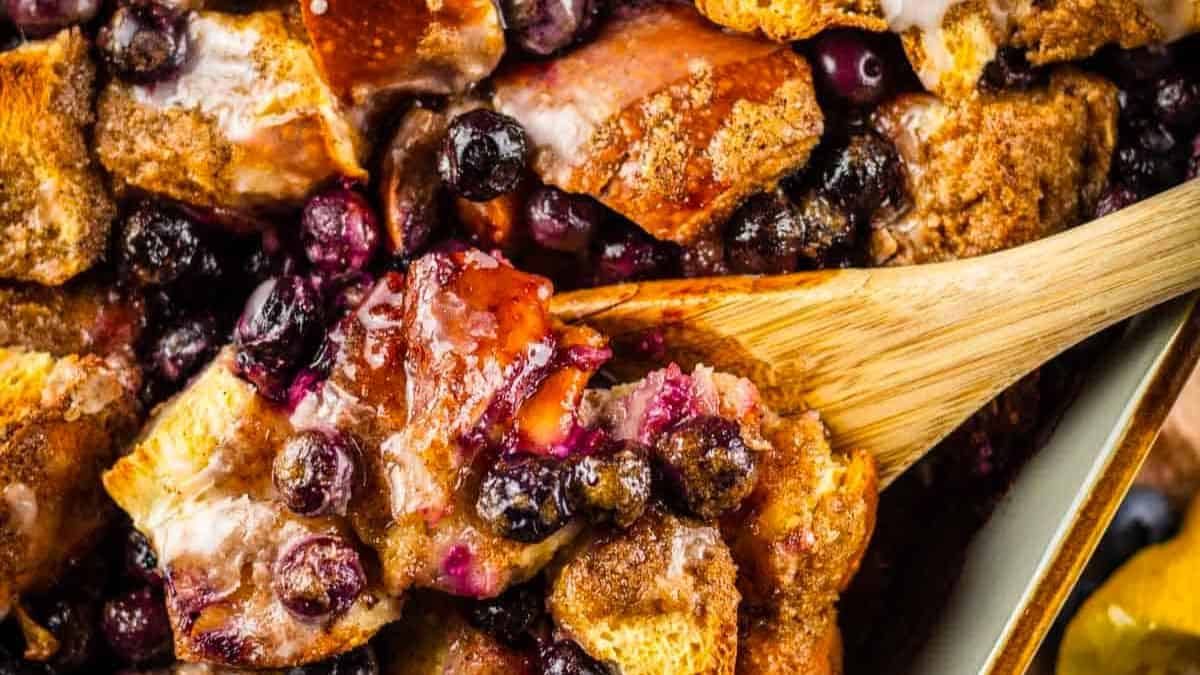 This easy blueberry french toast casserole sits overnight to be baked in the morning. Made with rich buttery challah bread and sweet streusel topping, this dish is perfect for a holiday brunch or weekend breakfast.
Cherry Overnight Oats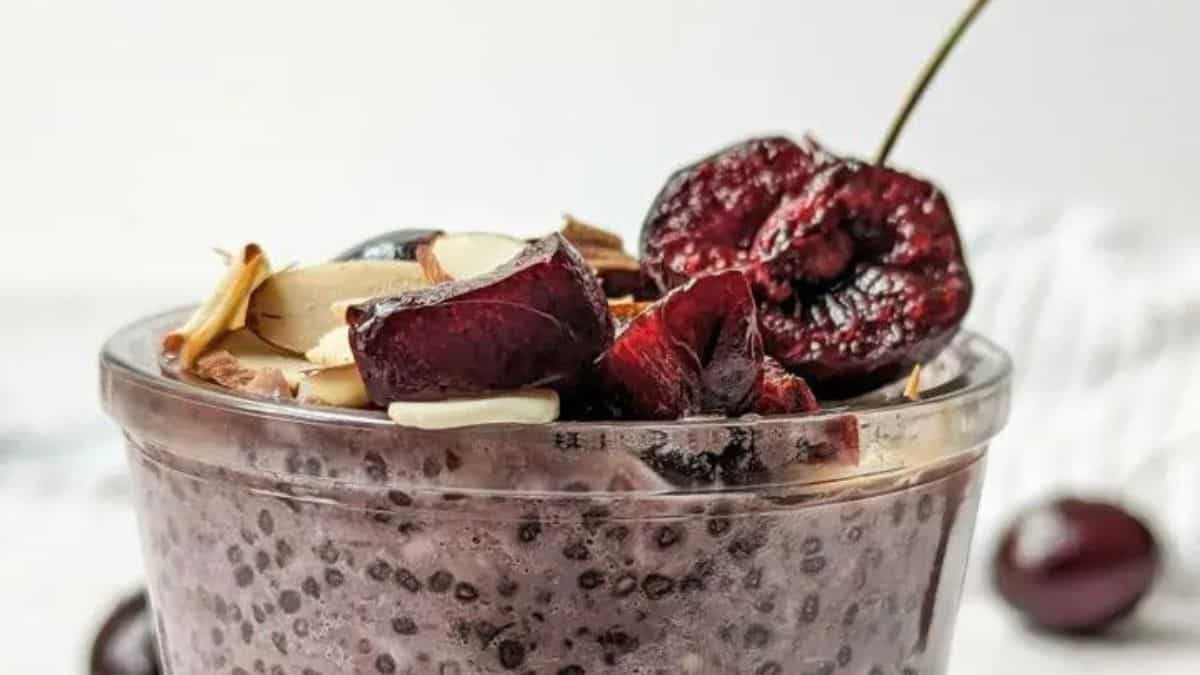 Few things are as satisfying as a quick grab-and-go Breakfast on a busy morning, and this blended Cherry Overnight Oats are no exception.
French Toast Sticks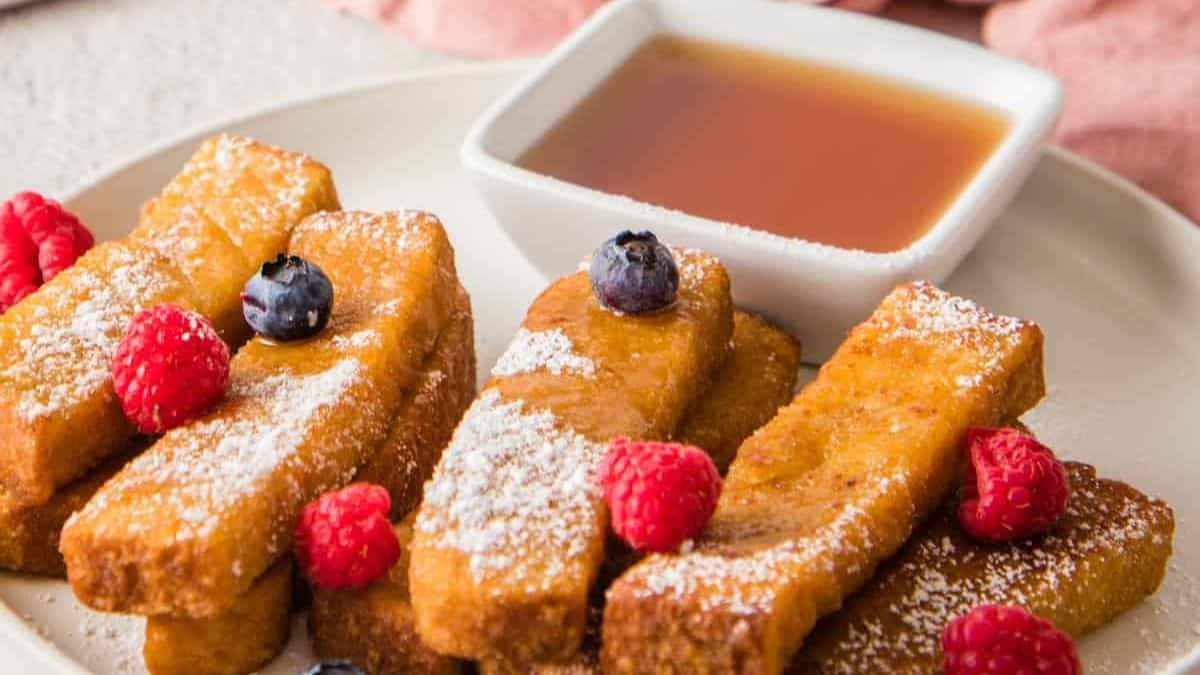 These frozen French toast sticks are so easy and delicious - crispy on the outside, soft and fluffy on the inside, it's a great breakfast for the entire family! Plus, it's a great way to get your kids experimenting with cooking in the kitchen with a simple recipe (and adult supervision, of course!)
Bacon & Egg Wraps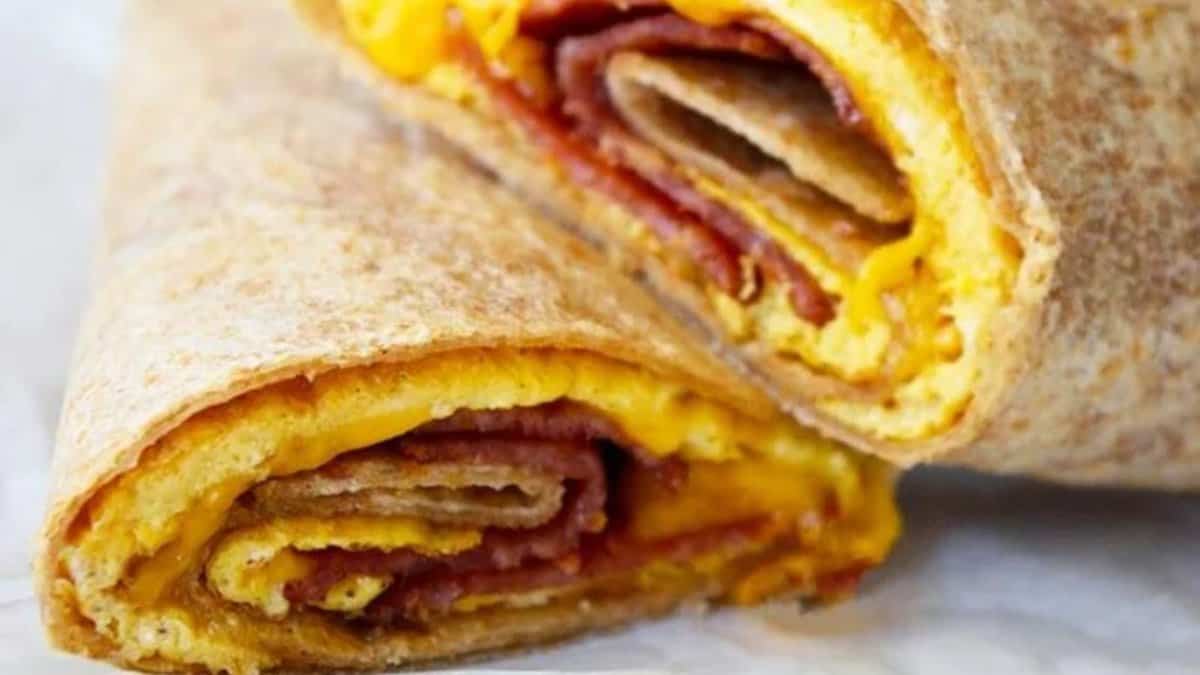 A tasty bacon and egg wrap has plenty of protein and fat to get you through the morning. The cheese is melty and gooey, the eggs are savory and fluffy and the bacon offers a delicious, high-protein kick. Get your morning off to a great start with a high-protein and whole-grain breakfast on the go!
Vegetable Quiche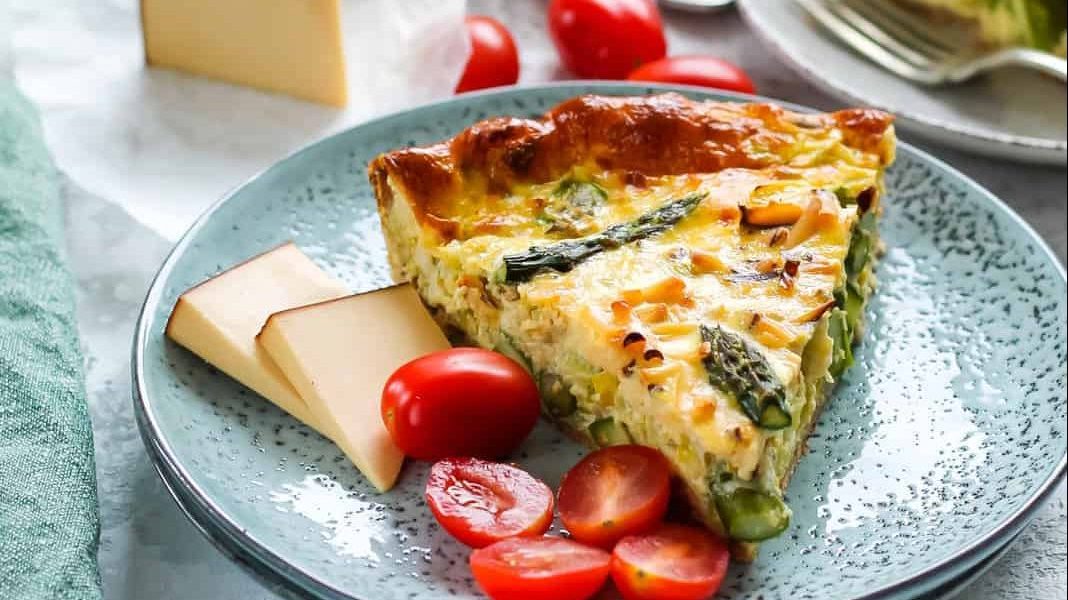 This vegetable quiche is made with softened leeks, smoked gouda, and a wholegrain spelt crust. Perfect for any brunch, and leftovers are great for packed lunches.
Quinoa Breakfast Bowls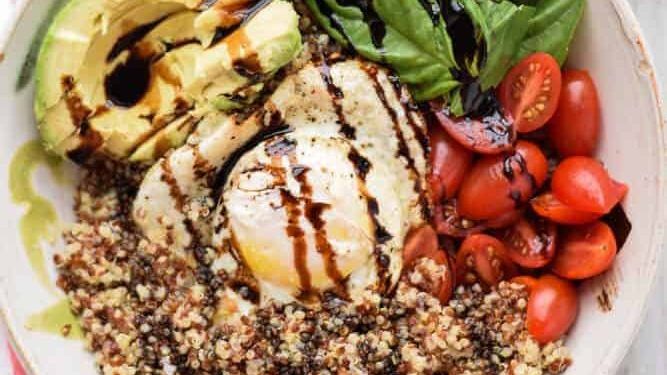 This Quinoa Breakfast Bowl with Egg, Tomatoes and Avocado will get your day started off right with tons of protein. You will be full until lunch for sure.
Sheet Pan Buttermilk Pancakes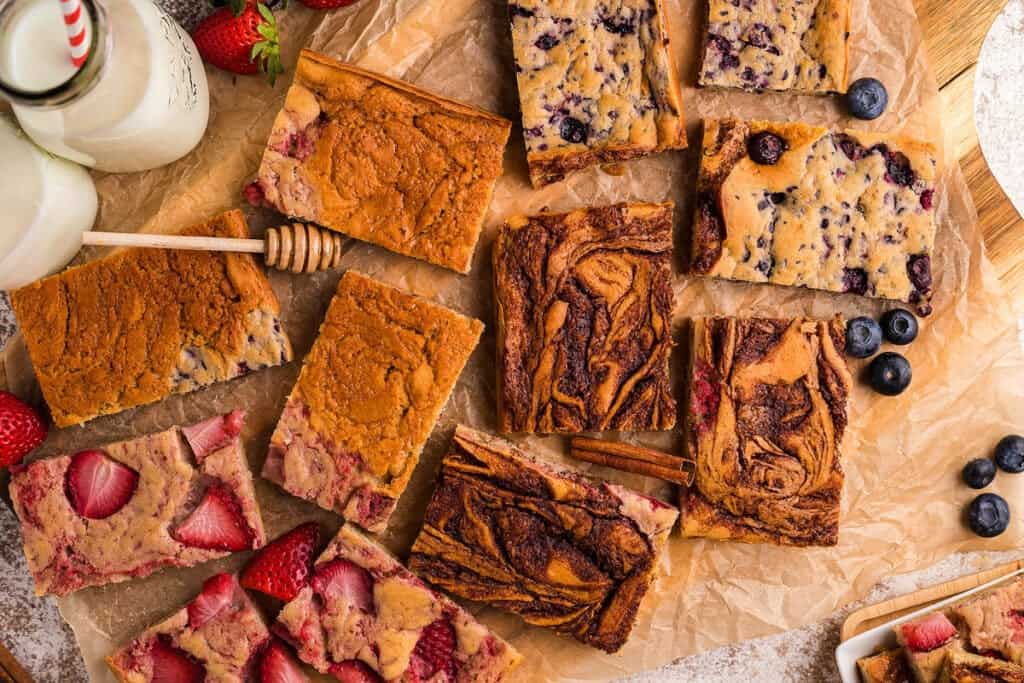 Easy sheet pan buttermilk pancakes make a tasty breakfast or lunch. This pancake hack means you can say goodbye to endless flipping because these are pancakes baked in the oven. So try this new Tik Tok recipe trend for yourself and see what you think! There are four flavours – strawberry, blueberry, cinnamon swirl and honeybun.
Savory Breakfast Muffins with Sausage & Cheese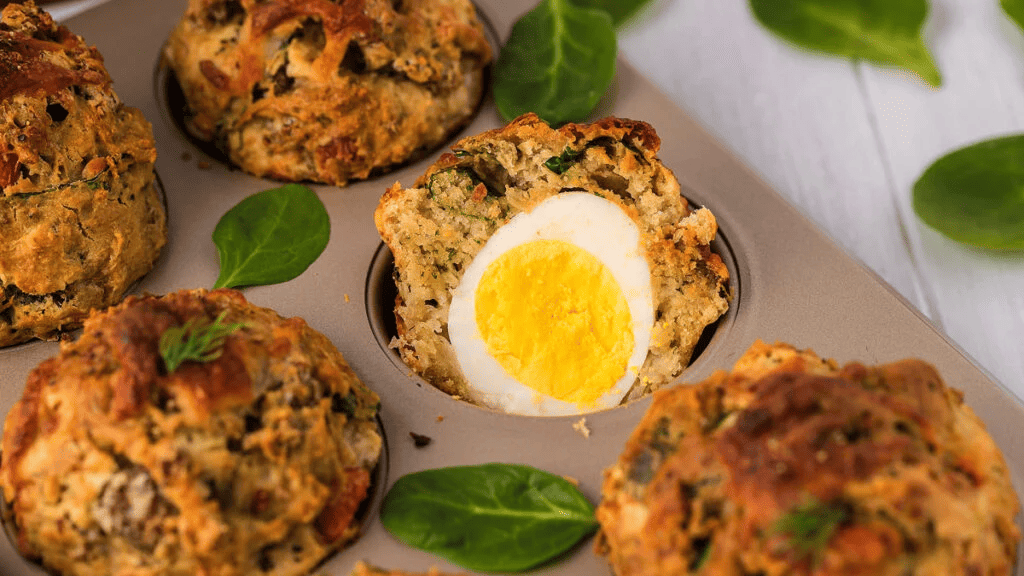 Soft yolk savoury breakfast muffins with turkey sausage make a tasty as well as healthy breakfast. Combining soft boiled eggs, sausage and cheese results in this yummy breakfast to go. And of course it makes a hearty change from cereal! This is an easy breakfast recipe for those busy mornings.
Chocolate Pancakes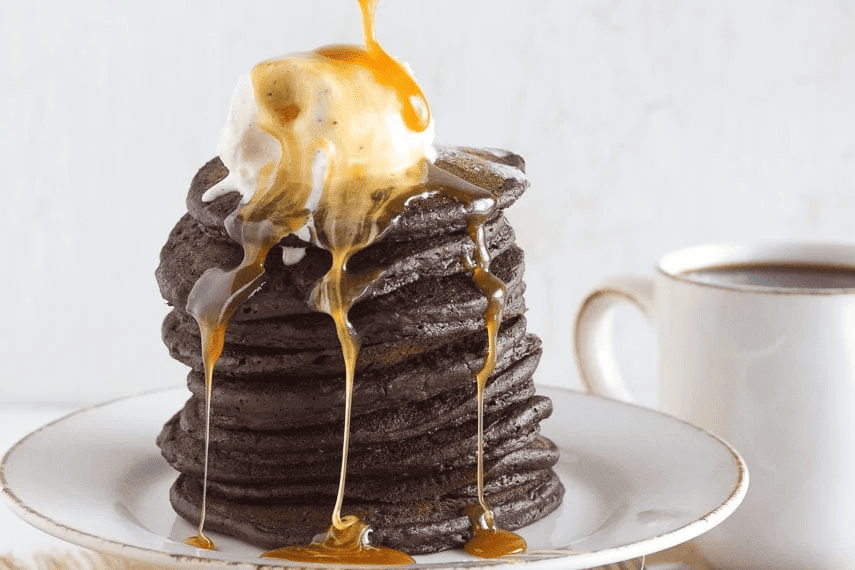 Yes, you read that right! Chocolate Pancakes! The breakfast way to satisfy all your chocolate cravings.
Bagel Breakfast Bake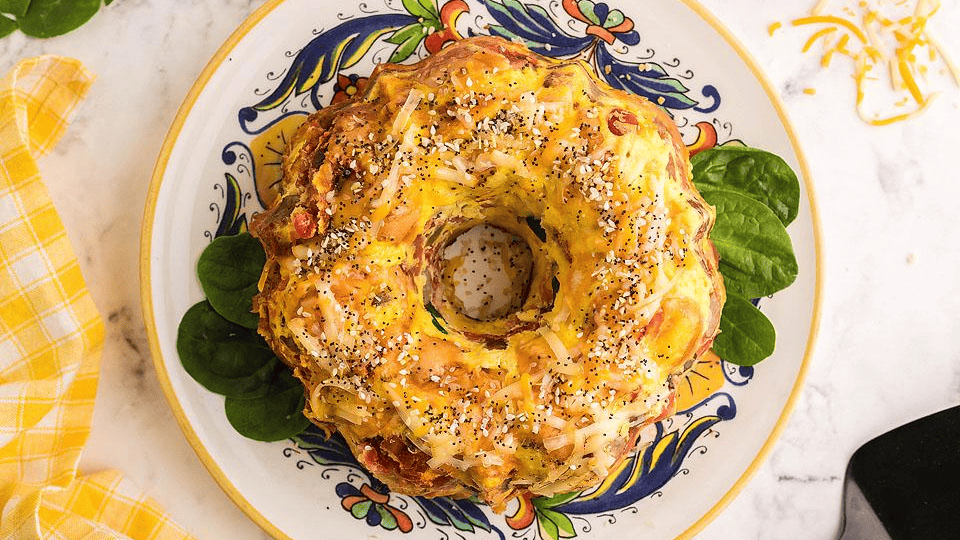 An air fryer loaded bagel breakfast bake casserole makes a welcome change from cereal or toast! Also known as an easy breakfast strata, this bagel egg bake is good for Easter or Christmas brunch. This everything bagel casserole is made with ease in an air fryer with stale or leftover bagels and so full of flavour!
Ricotta Toast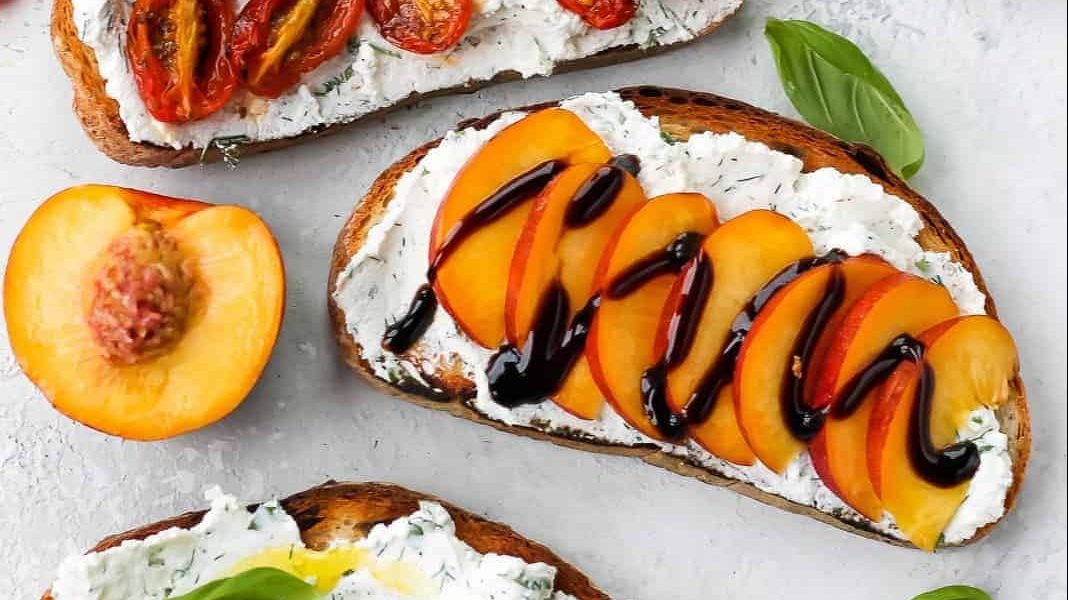 Lunch doesn't get much quicker than this! Top sourdough bread with herbed ricotta cheese, and anything else you desire.
Get the recipe from Hey Nutrition Lady: Ricotta Toast
Banana Chocolate Chip Muffins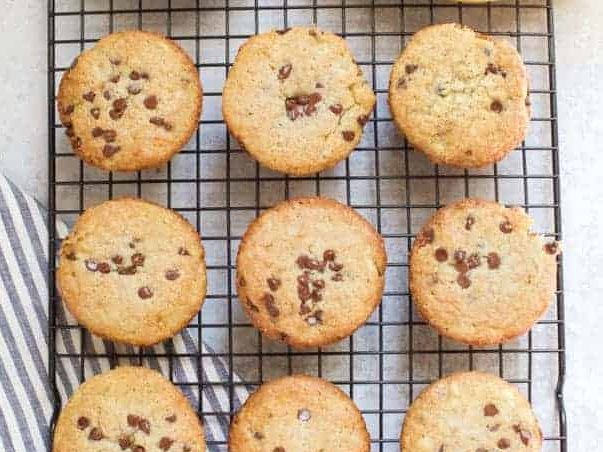 Gluten Free Banana Chocolate Chip Muffins are light and sweet with lots of mini chocolate chips in every bite. The bananas make them extra moist!
Berry Bread Pudding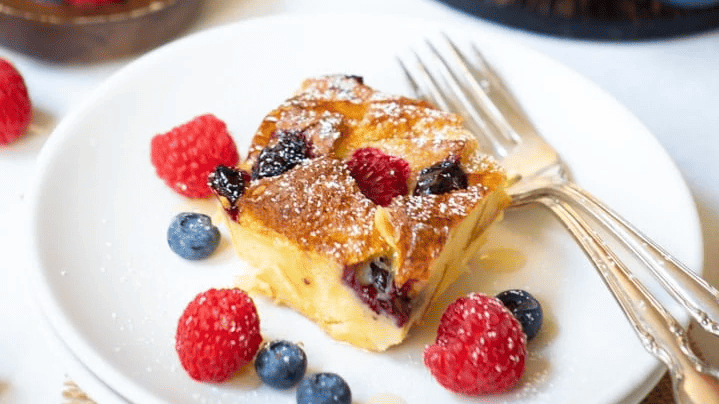 This easy Berry Bread Pudding is the best dessert (or breakfast) to satisfy those sweet cravings. It is creamy, decadent and so easy to make in the air fryer, oven or even the instant pot. Perfect to serve to the family or for entertaining!
Harissa Fried Eggs with Summer Salad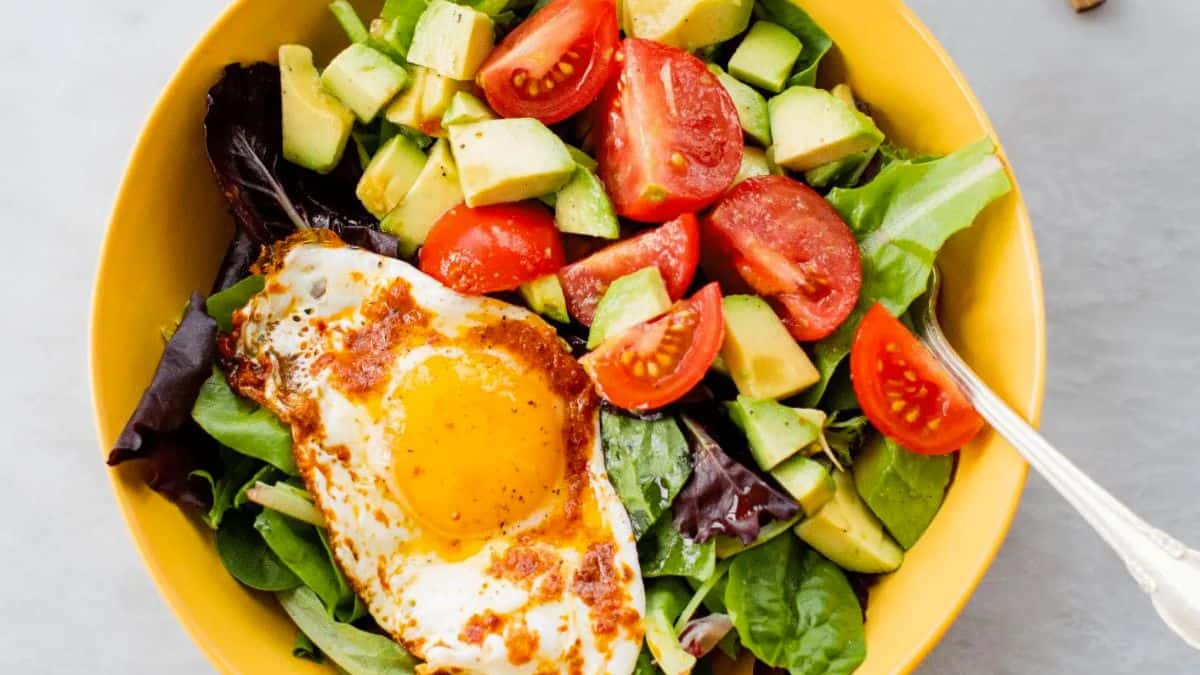 Harissa fried eggs are spicy, buttery, and perfectly crispy around the edges. We served our harissa fried eggs with a summer salad for a light breakfast.
Strawberry Banana Overnight Oats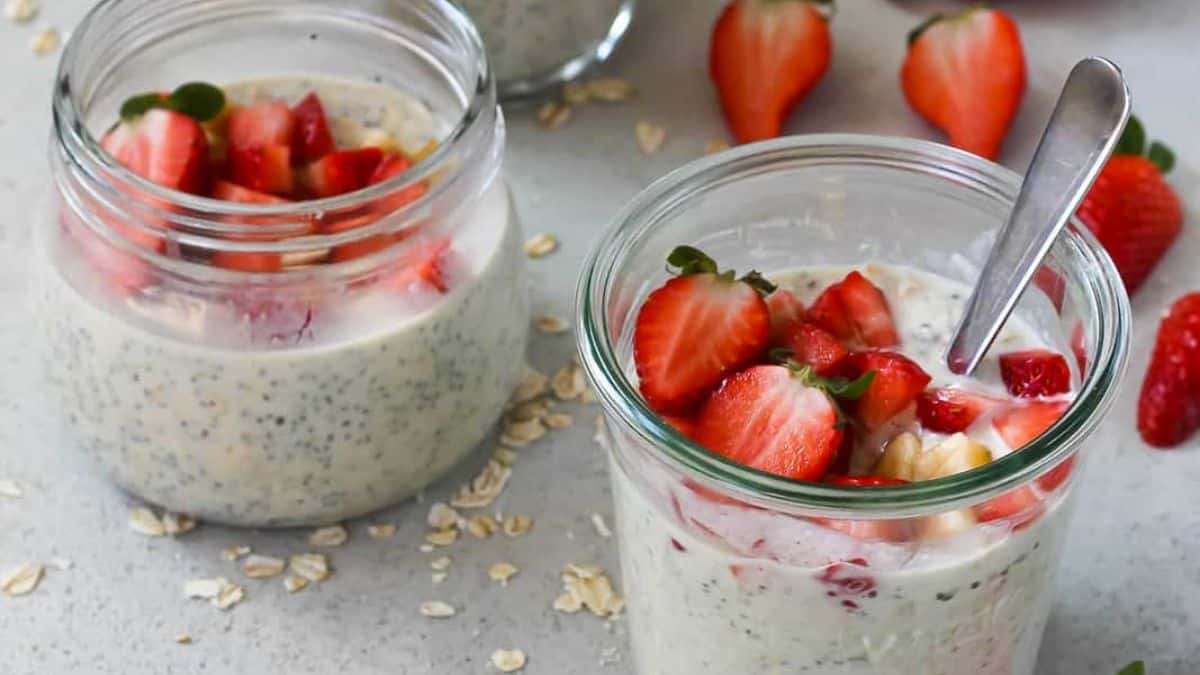 These Banana Overnight Oats are my go-to Basic Overnight Oats Recipe. Naturally sweetened with banana, and gut-friendly with yoghurt and a long soak to ferment the oats, make-ahead breakfast is creamy, dreamy, and packed with good nutrition.
Breakfast Salad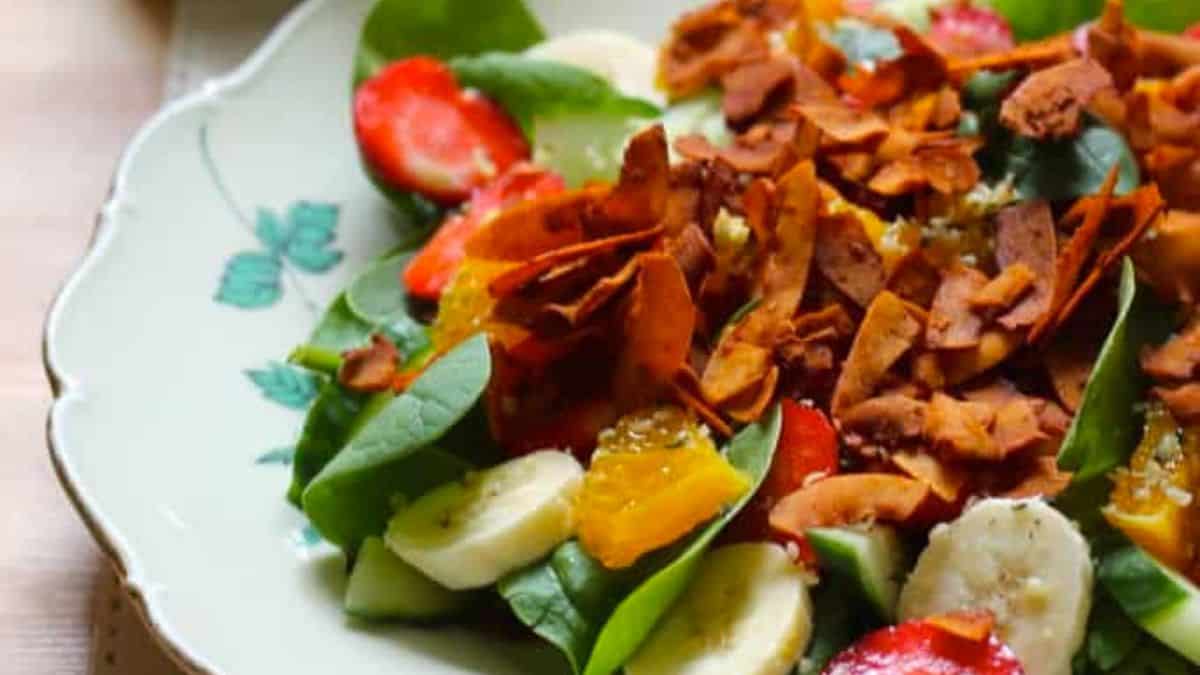 Like so many recipes, breakfast salad is a choose your own adventure situation. Use whatever greens you've got on hand, in-season fruit, and mix things up often!
Egg, Brie and Arugula Breakfast Sandwich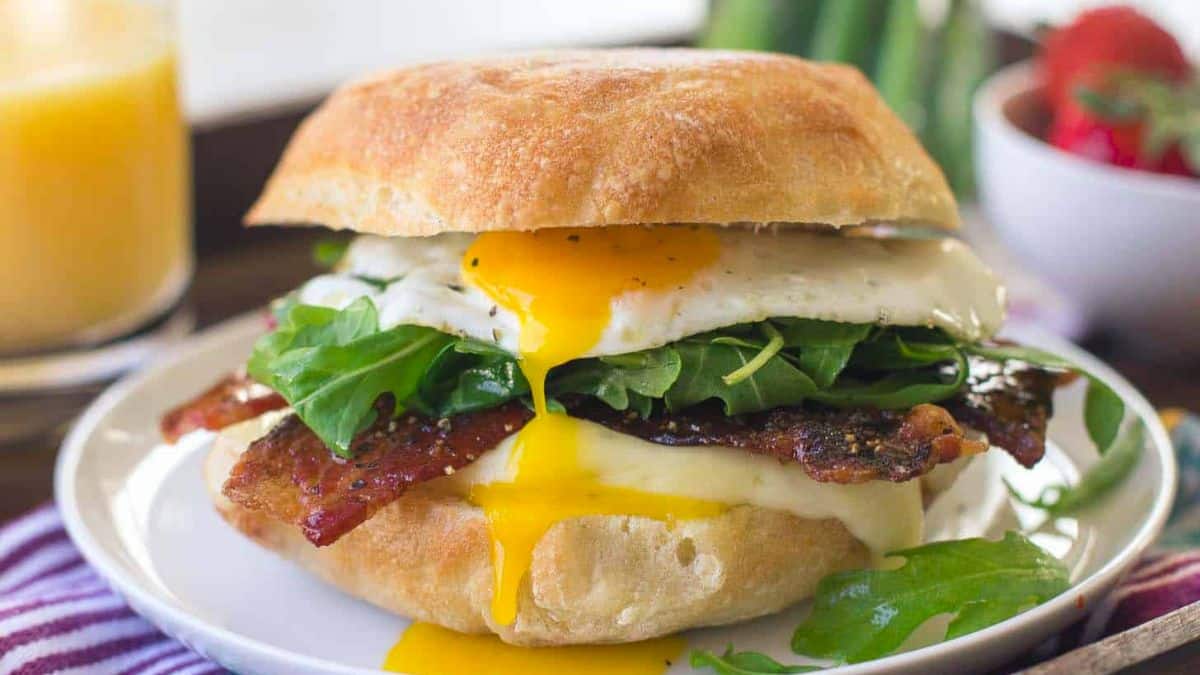 Savory, indulgent and topped with oven-baked strawberry glazed bacon, this is no ordinary breakfast sandwich.
Greek Yogurt Pancakes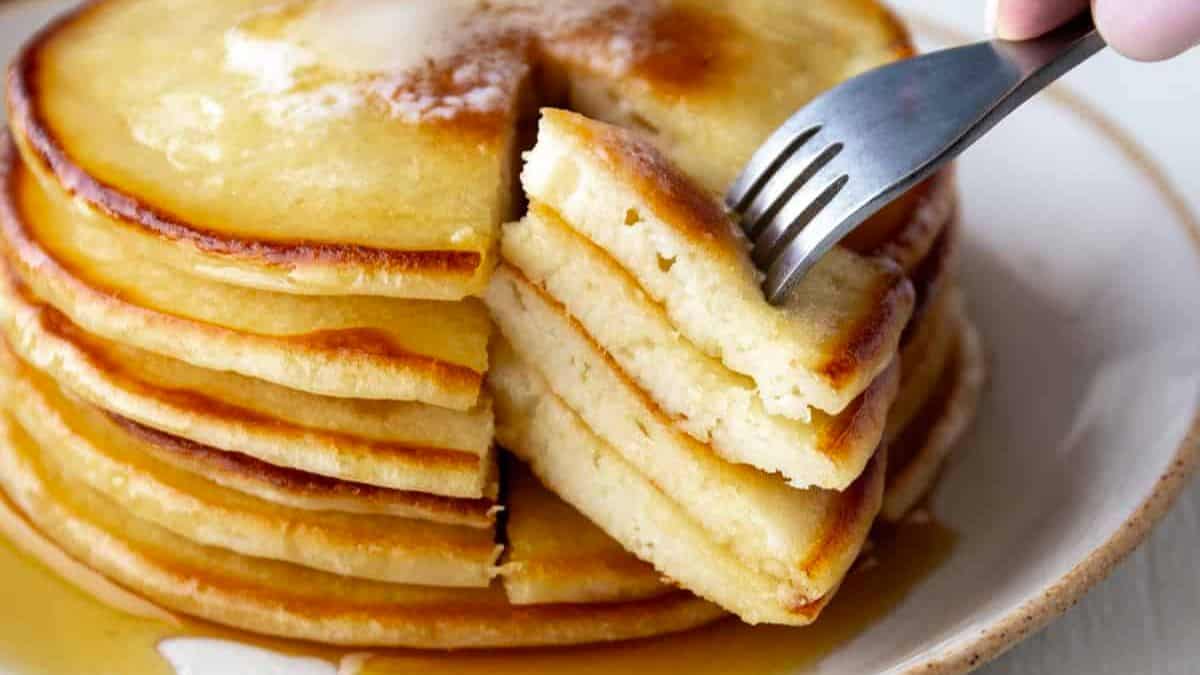 Yogurt pancakes make the tallest, fluffiest stacks of pancakes you've ever seen. Rich Greek yogurt replaces buttermilk for an old-fashioned pancake flavor, with a soft, airy texture that's perfect with a drizzle of warm maple syrup and a spoonful of fresh fruit.
Make-Ahead Breakfast Burritos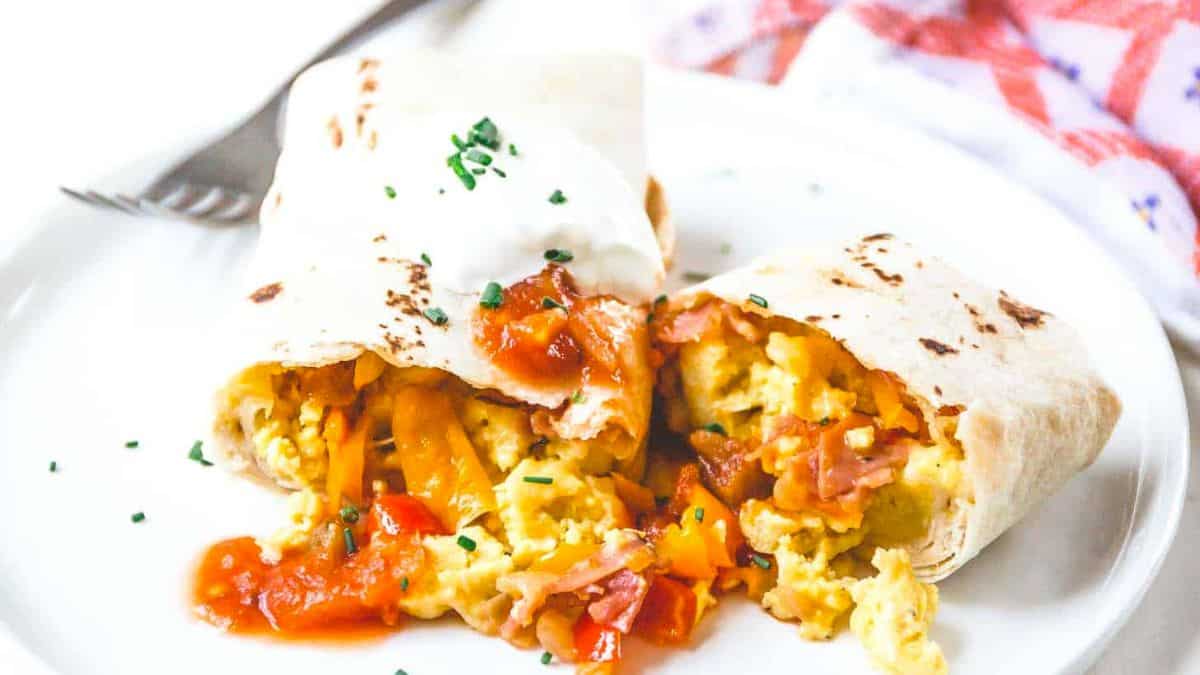 These flavorful breakfast burritos are filled with scrambled eggs, bell peppers, ham, and cheese, but can be customized with any of your favorite fillings. These can be baked from frozen and served for breakfast, lunch, or dinner. Top them with guacamole, sour cream, or salsa!
Breakfast Pizza Recipe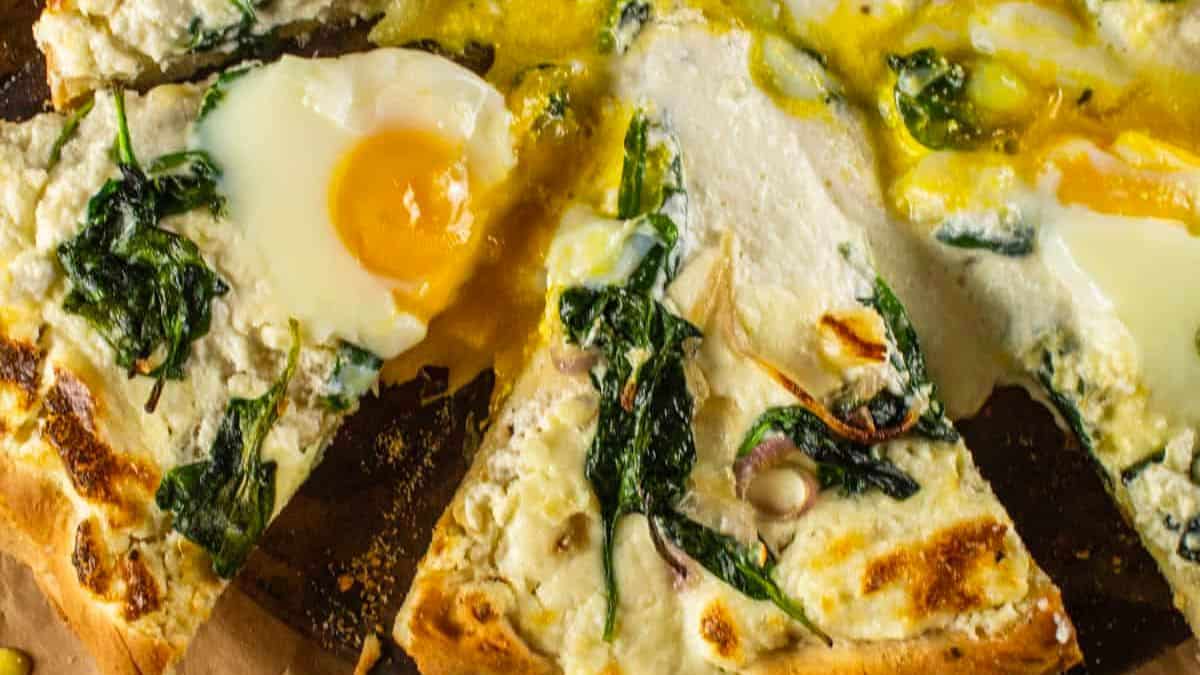 This breakfast pizza recipe is topped with creamy ricotta cheese, sautéed spinach and red onion, and whole eggs baked right on top until perfectly yolky. A fun weekend breakfast or holiday brunch recipe!
Get the recipe
39 Super Easy Pasta Dinners Even Beginner Cooks Can Make!
Can't get enough of pasta? These super easy and delicious pasta recipes are what you need for dinner tonight. They're so good that you can make them any weeknight, even when you're crunched for time. And yet, your family will love them!
16 Pasta Recipes That Are Ridiculously Easy to Make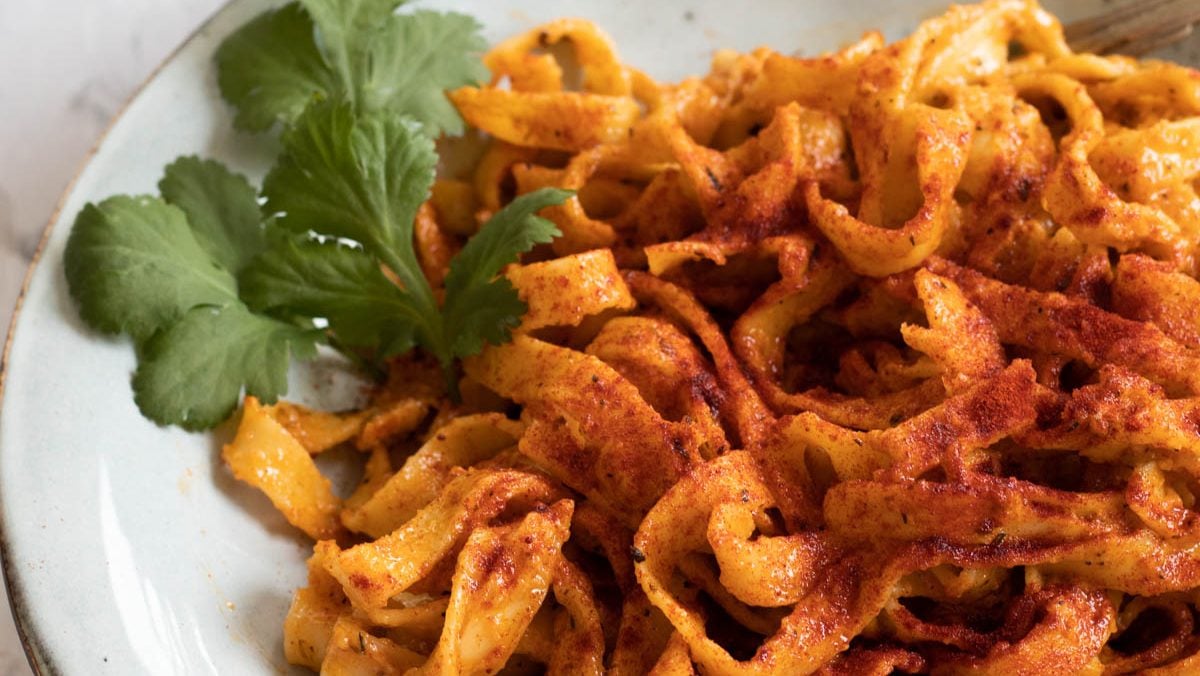 If you're looking for an easy dinner idea, look no further than pasta. These easy and delicious pasta recipes can be made in 20 minutes (or less), showing you how easy it is to make impressive meals in no time.
38 Pasta Dinner Recipes Ready in 30 Minutes or Less!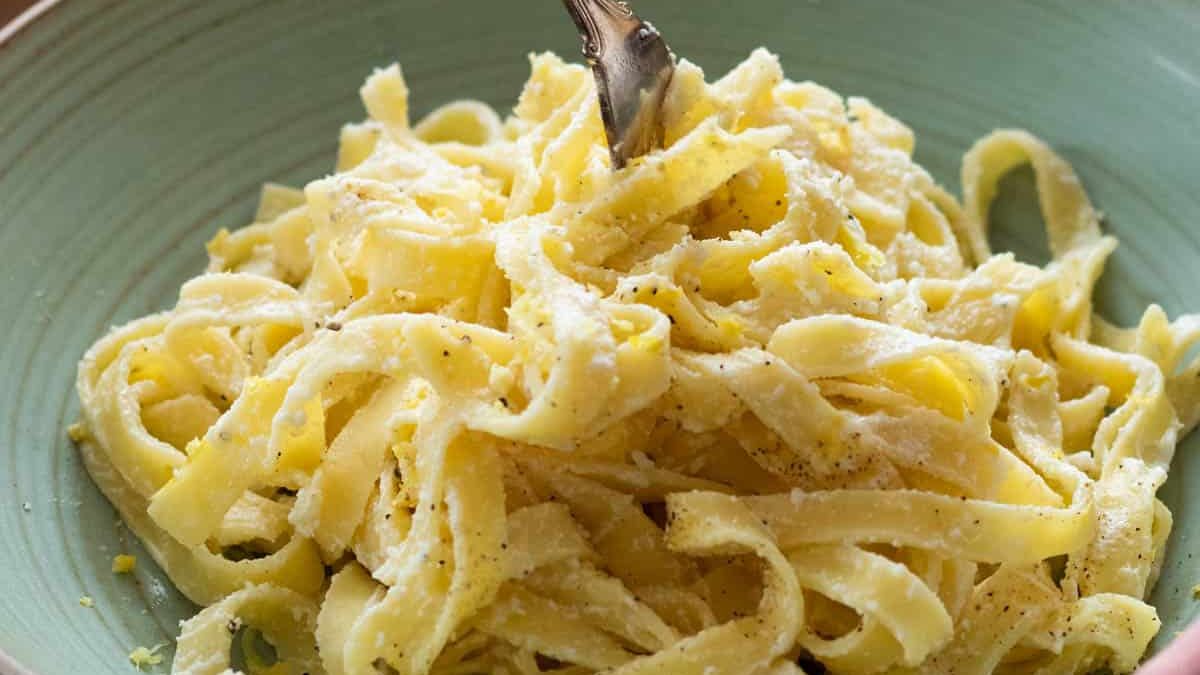 Got 30 minutes? You can make a delicious dinner with these easy and delicious pasta recipes. You only need a few ingredients and 30 minutes (or less) to have a tasty dinner for you and the family.
20 Dump-And-Bake Pasta Recipes For Fuss-Free Dinners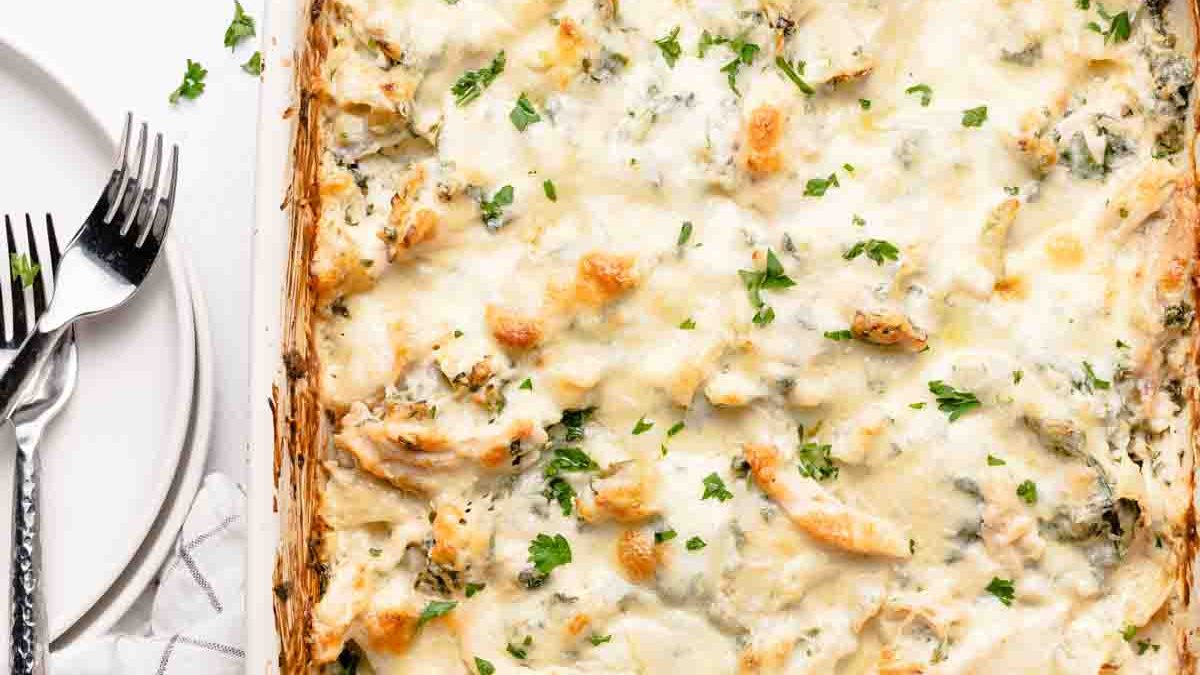 Pasta recipes are a great way to hack a delicious dinner! These recipes are the best example of this. Cook them with your choice of sauce and then bake or cook in minutes. No more waiting hours for an excellent meal! You can enjoy these pasta dishes in less than an hour.
15 Unique Pasta Recipes for Adventurous Palates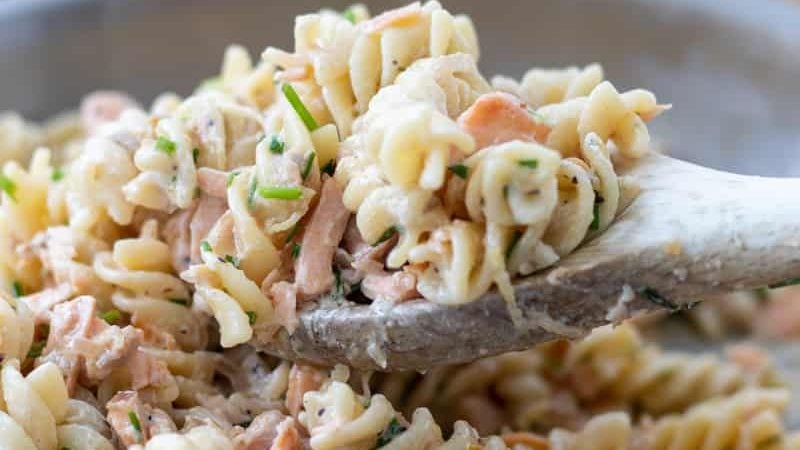 Love pasta but are tired of the same old recipes? You've come to the right place. In here, you will find unique pasta recipes that will excite your adventurous palate. Try new pasta flavors and be rewarded for it!