This post may contain affiliate links, which are always marked with *. Please read my disclosure for more information.
When you need a quick and tasty weeknight dinner after a super busy day, you're sure to find something delicious in this collection. From pastas and stir-fries to soups, ramen, and breakfast for dinner – this list has everything you could possibly desire. Set a timer, choose a recipe, and get ready to have dinner in 20 minutes (or less)!
Pesto Salmon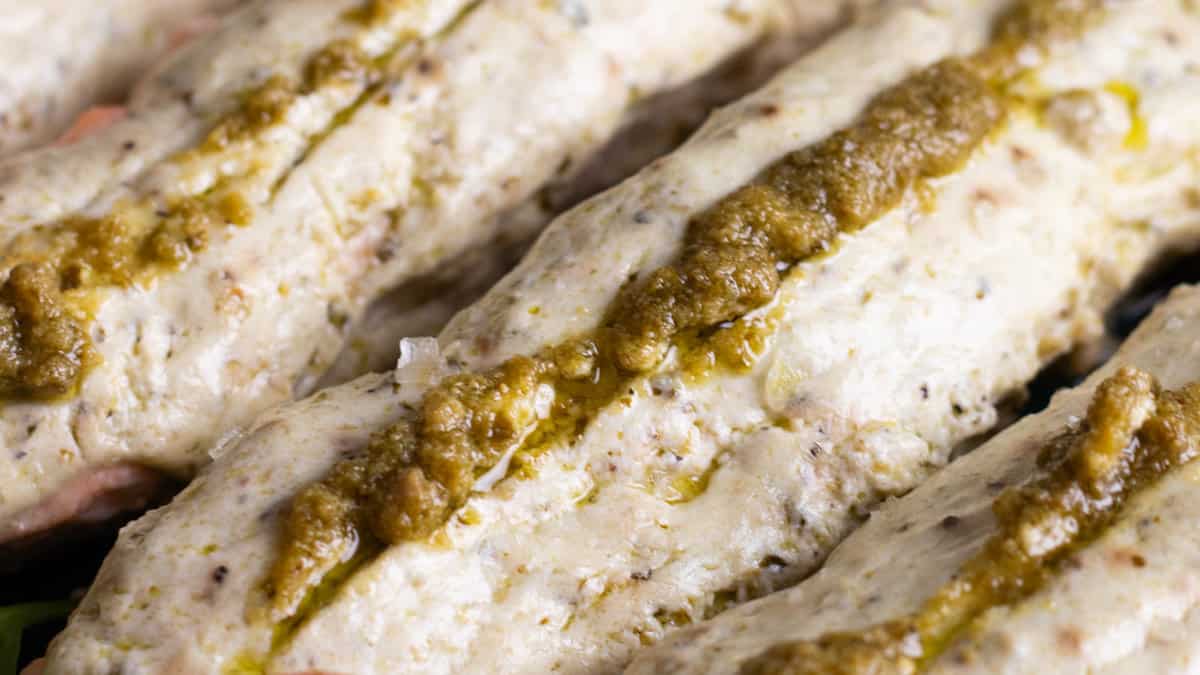 This delicious Pesto Salmon is on your table in just 15 minutes. Smothered in a Greek yogurt and pesto blend, this baked salmon is perfect for busy weeknights. With minimal ingredients but tons of flavor, the final result is salmon filets you can't resist. Get the recipe: Pesto Salmon
Lamb Burgers with Tahini Sauce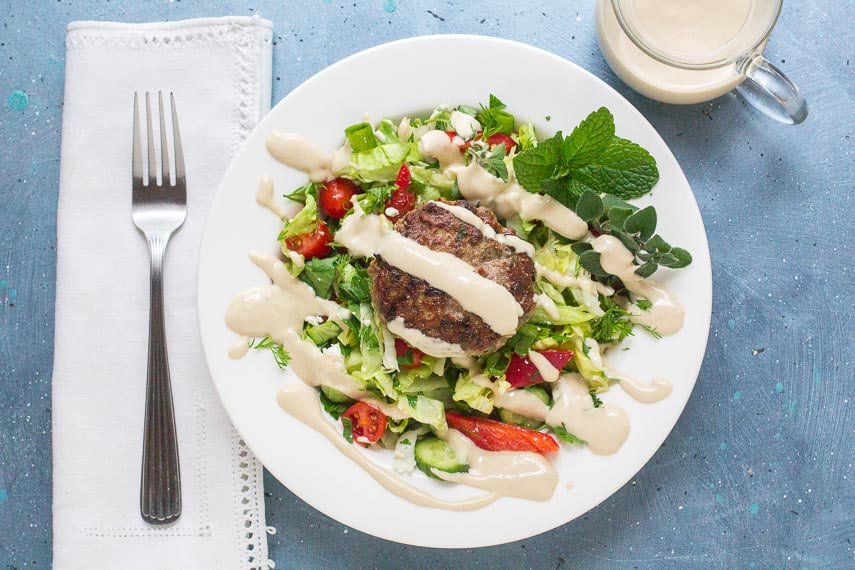 Flavor packed lamb burgers served with a delicious tahini sauce. You will want to add this to your steady rotation!
Get the recipe from FODMAP Everyday: Lamb Burgers
Garlic Butter Shrimp Pasta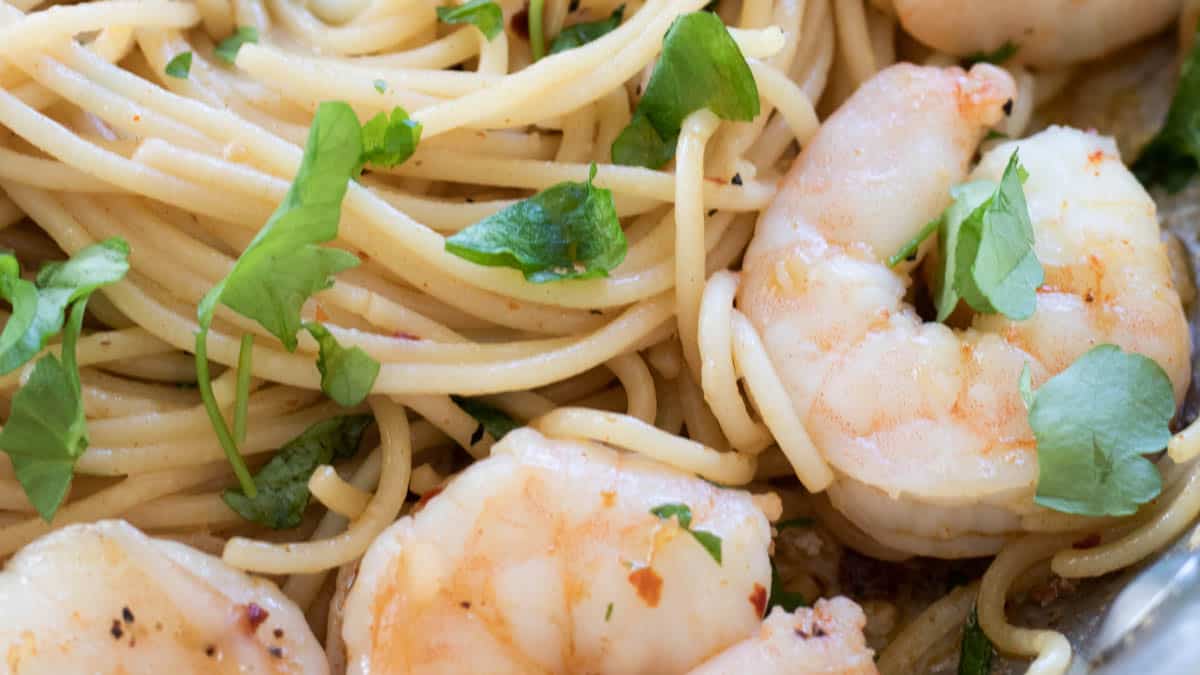 This 15-minute Garlic Butter Shrimp Pasta is an irresistible combination of tender shrimp, al dente pasta, and flavorful garlic butter sauce. Follow this simple recipe to create an effortless meal that blends the best of seafood and pasta into a delicious dish the whole family will love.
Get the recipe: Garlic Butter Shrimp Pasta
Coconut Lime Chicken Pasta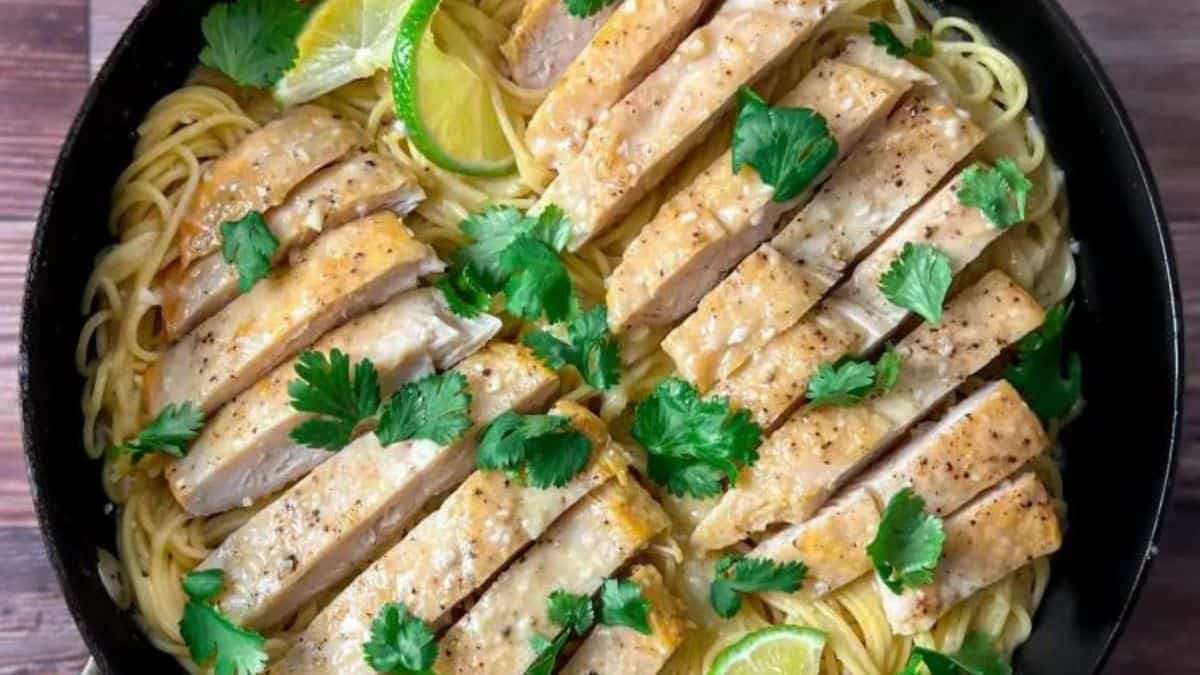 This Coconut Lime Chicken & Pasta recipe is an easy way to add some variety to your weeknight meal rotation! If you're tired of classic pasta sauces, this tangy coconut lime sauce will be a refreshing change of pace, and the whole meal comes together in about half an hour!
Get the recipe: Coconut Lime Chicken Pasta
Spicy Southwest Salad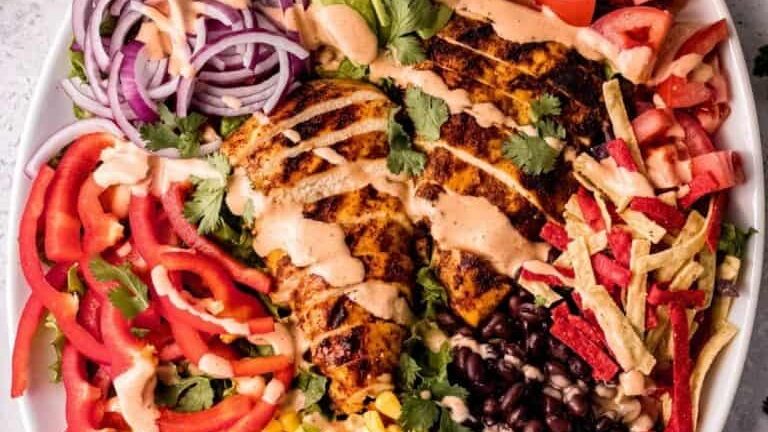 Chicken is marinated in honey, fresh lime juice, and seasonings, then grilled to perfection is already delicious. Placed on atop a bed of lettuce, avocado, fresh vegetables, and smothered in homemade spicy ranch dressing, this is a salad you just cant't beat! Get the recipe.
Smoked Salmon Fish Cakes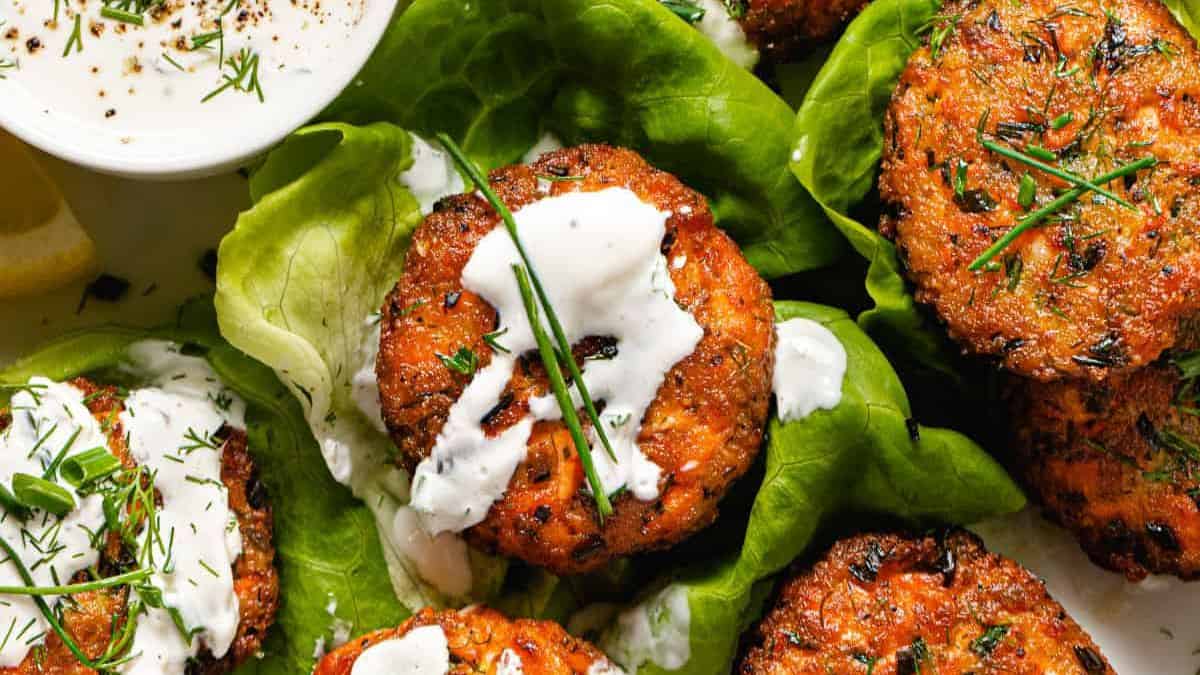 These quick and easy crispy salmon fish cakes come together in about 20 minutes with just a handful of simple ingredients. A quick shallow fry allows them to get deliciously crisp on the outside while staying tender on the inside. Get the recipe: Smoked Salmon Fish Cakes
Halloumi Carbonara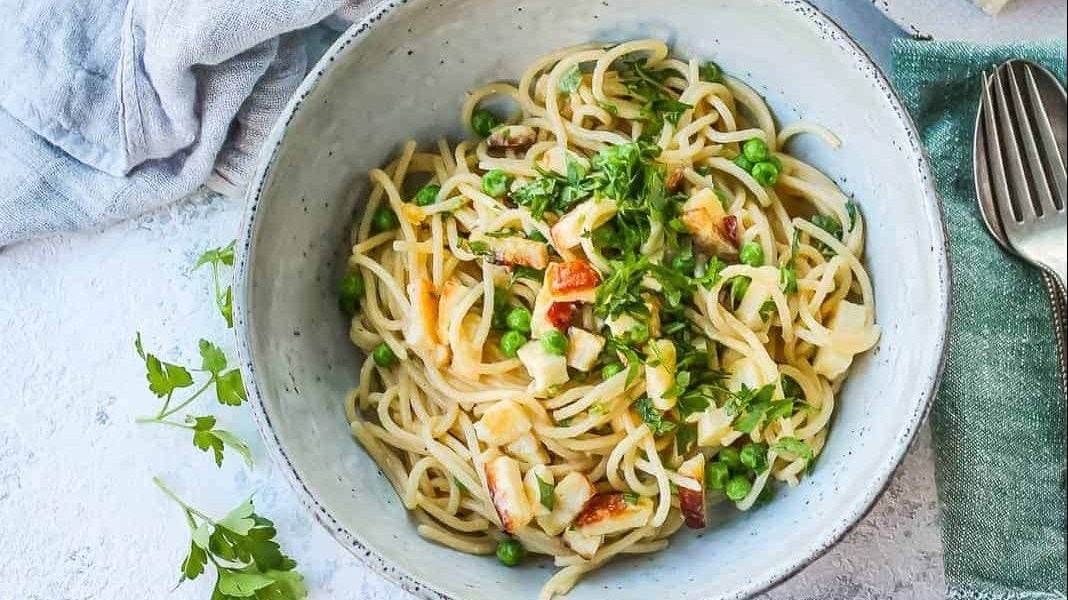 Make a vegetarian version of carbonara with halloumi instead of bacon or guanciale. Get the recipe from Hey Nutrition Lady.
Pasta with Pancetta & Peas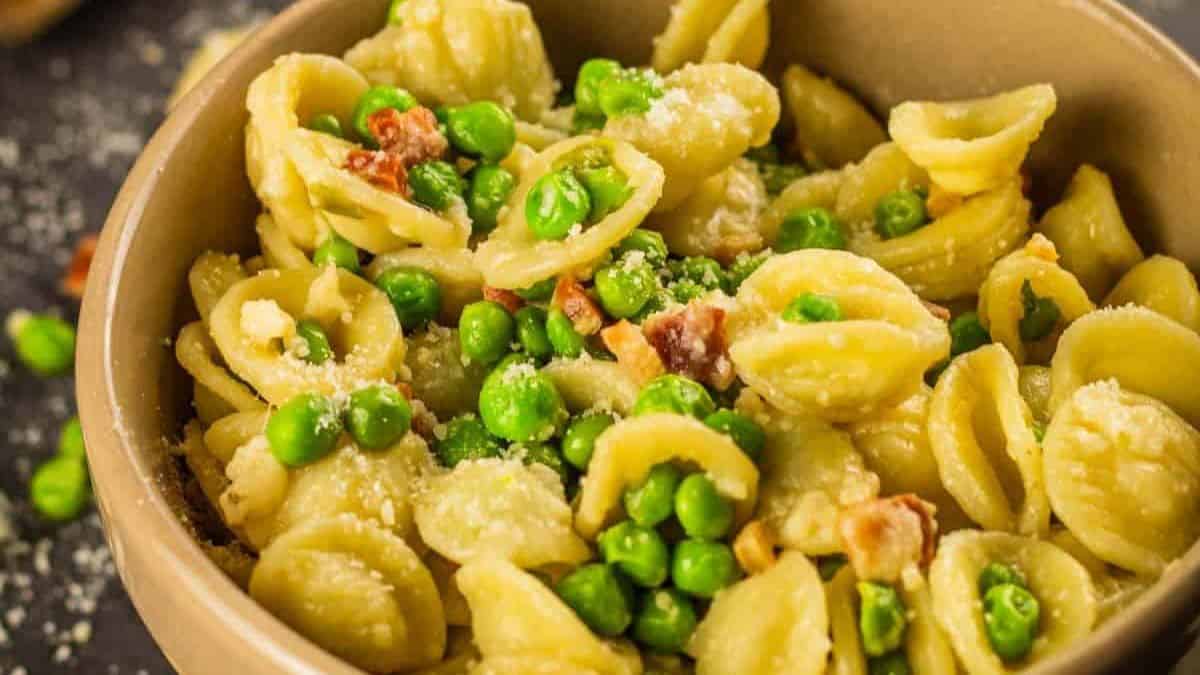 Pasta with pancetta and peas is the perfect easy weeknight dinner made in less than 20 minutes! Thick cut pancetta is cooked till perfectly crispy, mixed with green peas, then tossed with orecchiette pasta and grated parmesan cheese.
Get the recipe: Pasta with Pancetta & Peas
Air Fryer Chicken Legs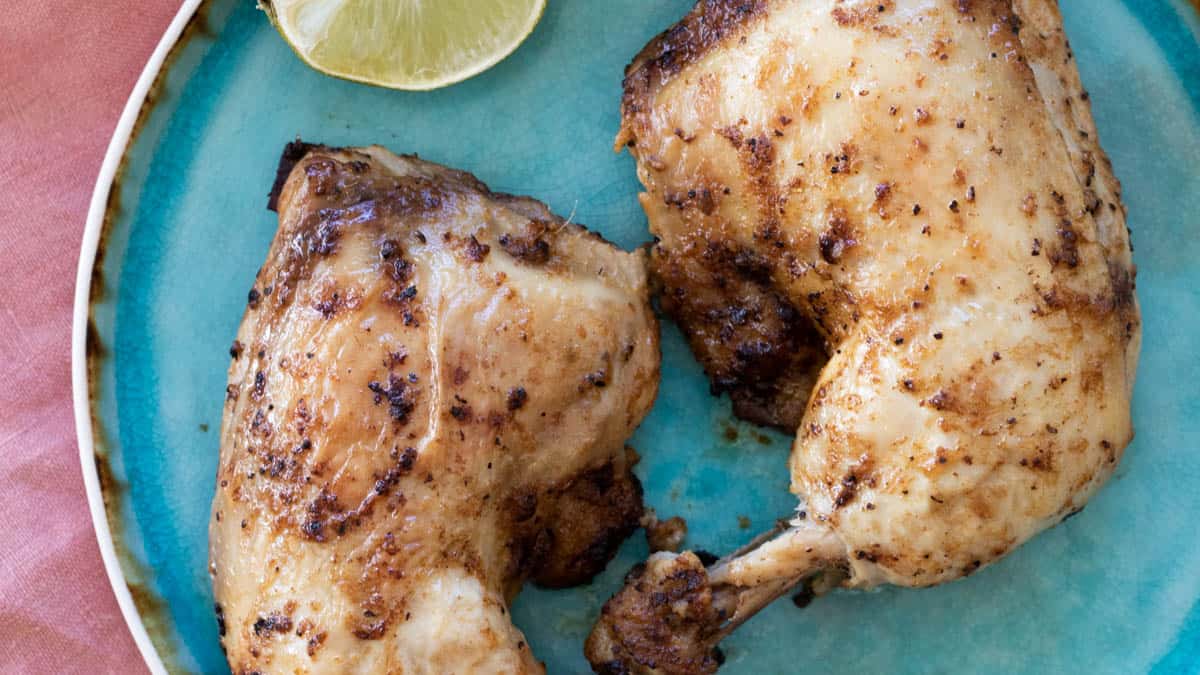 Experience the perfect blend of crispy skin and tender meat with this foolproof Air Fryer Chicken Legs recipe. Using the magic of air frying technology, these chicken legs turn out golden brown on the outside and tender on the inside.
Get the recipe: Air Fryer Chicken Legs
Shrimp Carbonara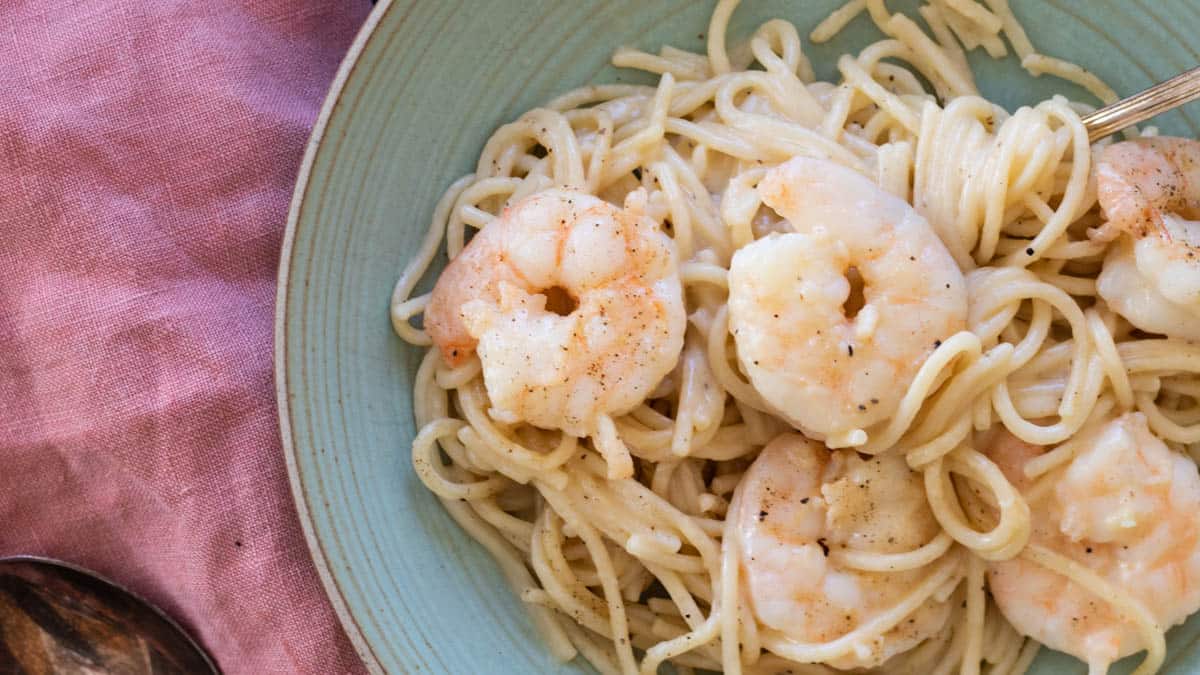 This 10-minute Shrimp Carbonara is a delicious twist on the classic Italian pasta dish. All the creamy texture of traditional Carbonara, with the addition of perfectly cooked shrimp. A delightful fusion that will satisfy your cravings for both seafood and pasta, all with an easy no-fail no-cream carbonara method!
Get the recipe: Shrimp Carbonara
Larb Gai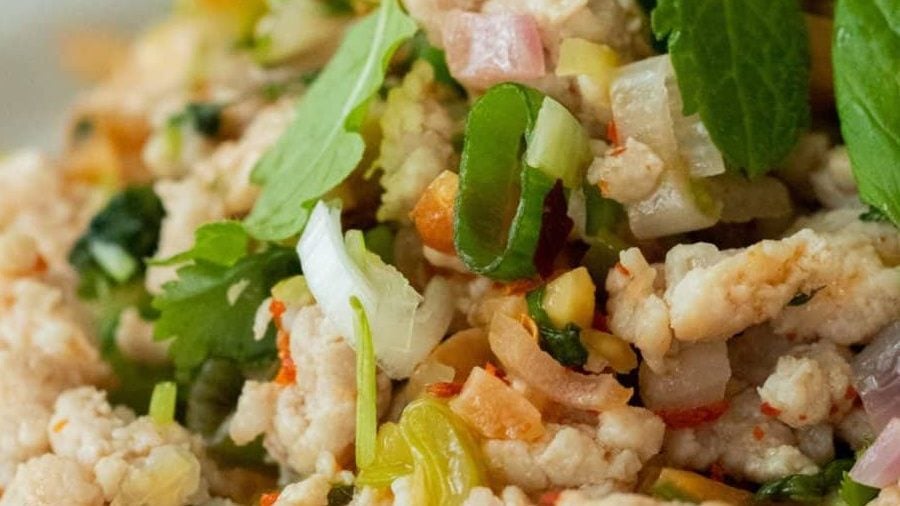 Tasty, healthy and done in just 15 minutes - that's this pretty authentic Larb Gai, a spicy Thai Chicken Salad. Made with common ingredients and loaded with Thai flavors from fish sauce, lime, chili flakes and fresh mint & cilantro. Low in carbs as well as gluten and dairy free!
Lemon Ricotta Pasta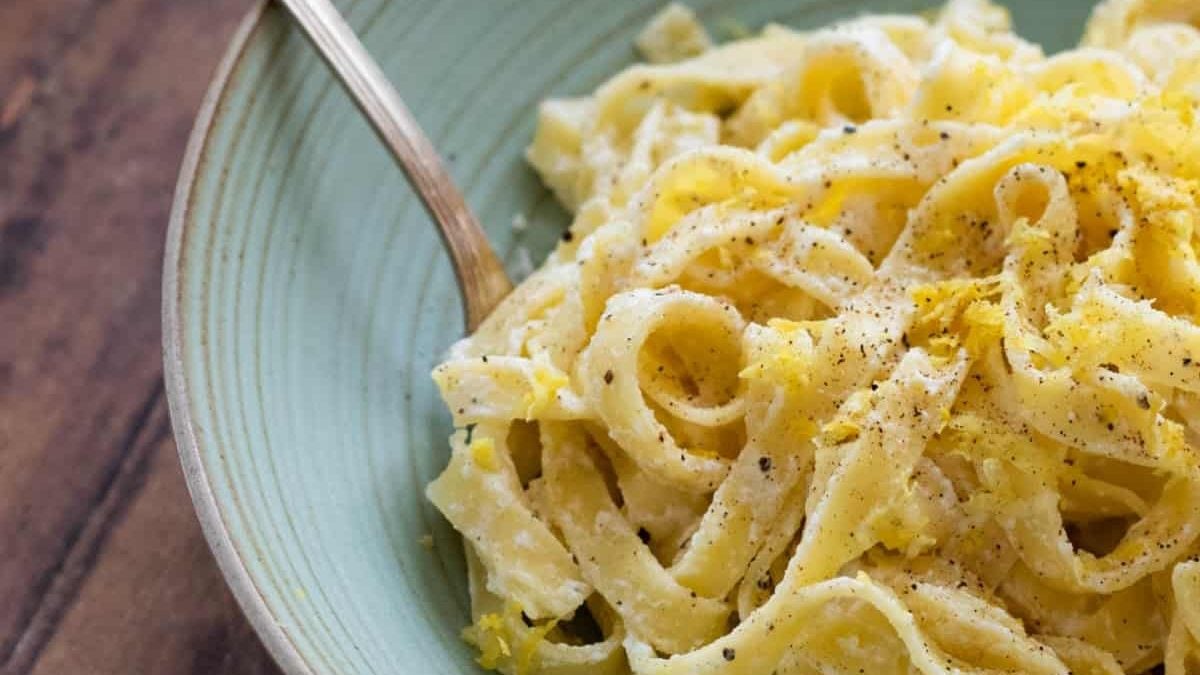 Make Lemon Ricotta Pasta in under 10 minutes for a quick & easy meal. Loaded with lemon & garlic flavors this cheesy pasta is a great main course or side dish for your favorite protein.
Summer Tortellini Salad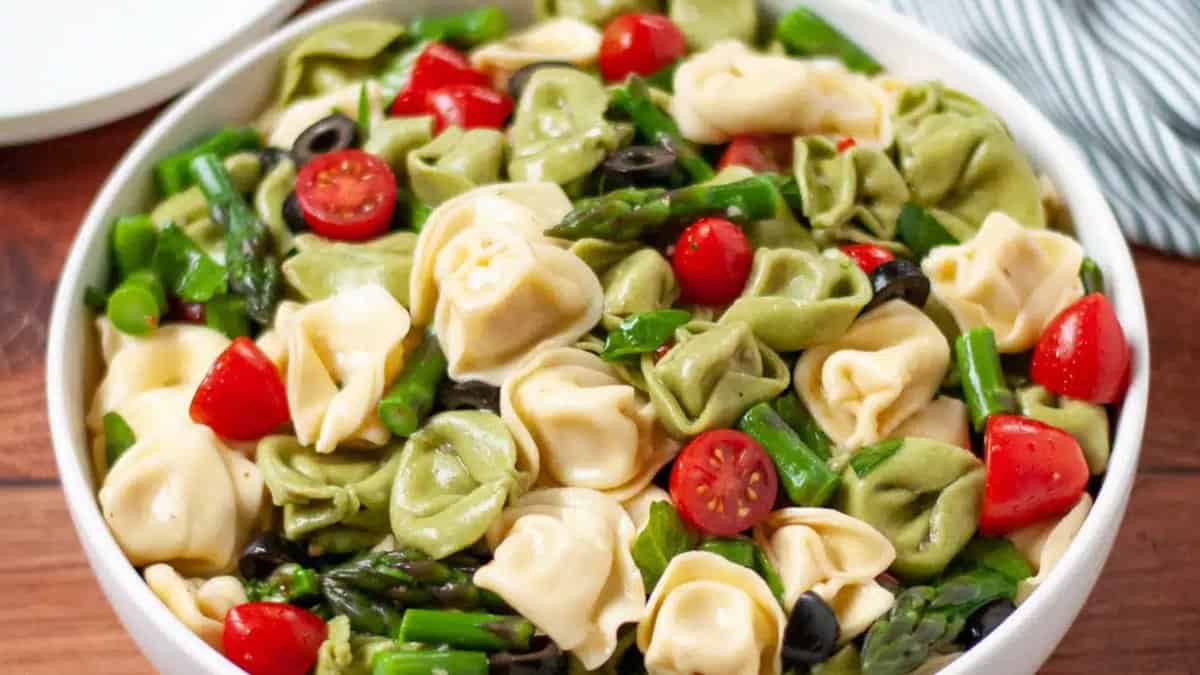 This delicious 6-ingredient summer tortellini salad is super easy and ready to enjoy in 20 minutes! A great option for potlucks, backyard BBQs, or as a light summer meal.
Lemon Pepper Pasta with Asparagus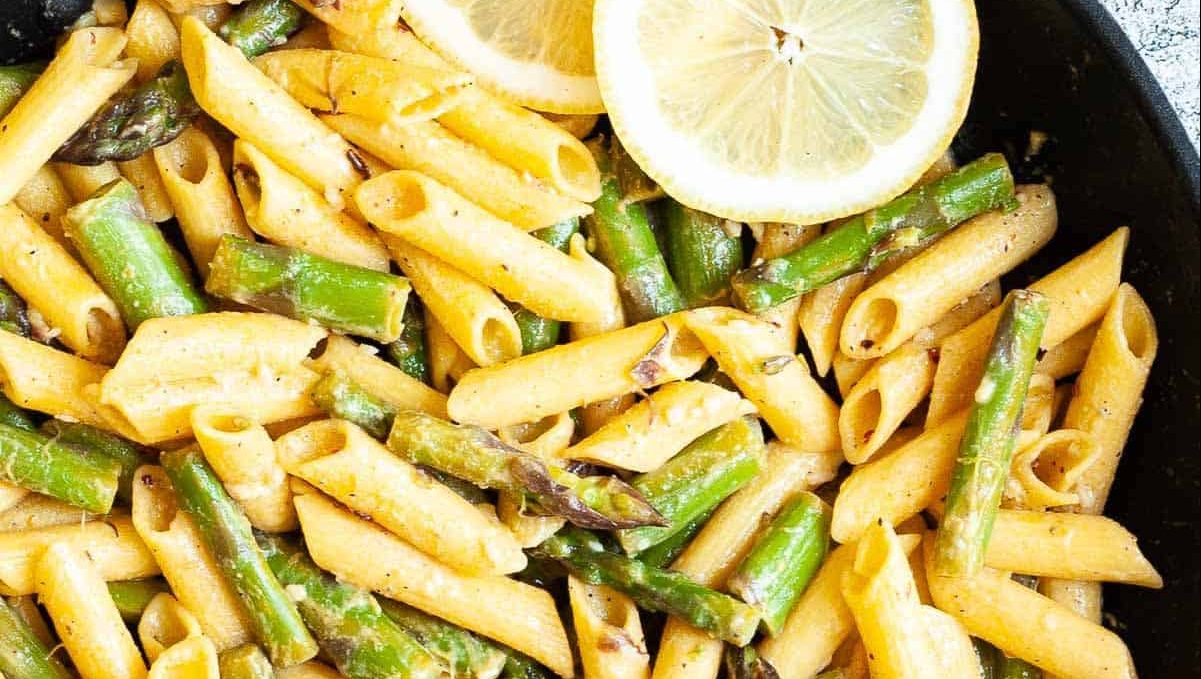 All the flavor and lots of healthy asparagus in this easy weeknight pasta.
Get the recipe from My Pure Plants: Lemon Pepper Pasta
Salmon Stir-fry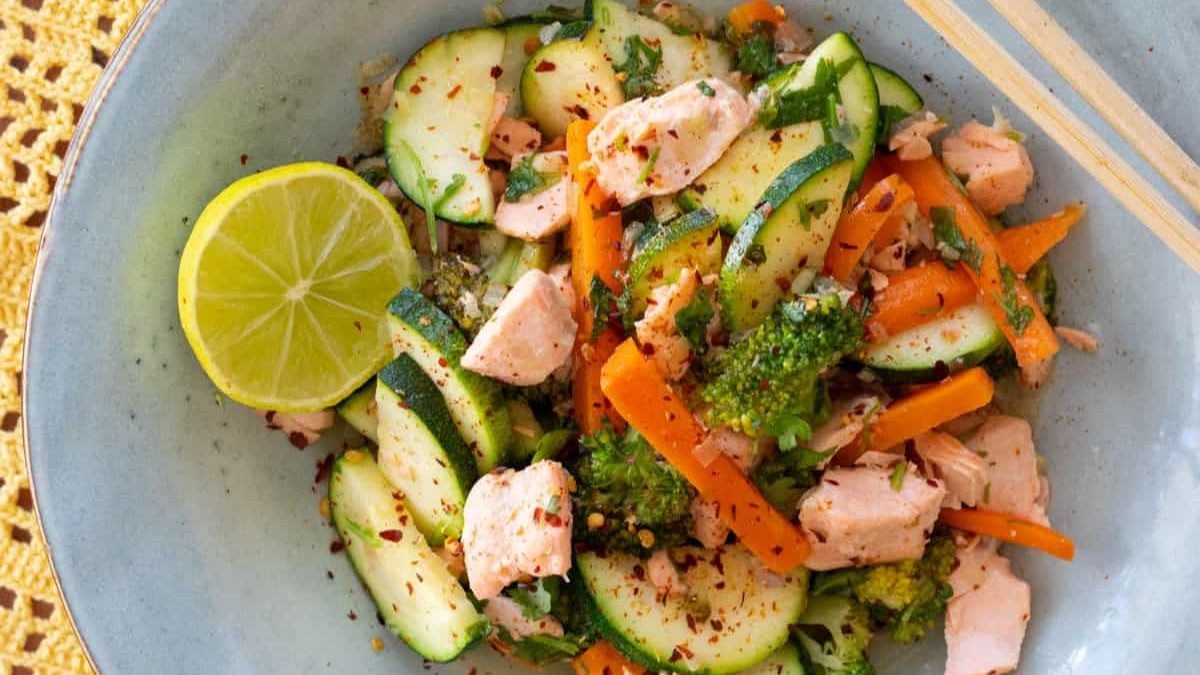 If you're looking for a quick weeknight salmon recipe, try this healthy salmon stir fry that's all done in just 20 minutes. Made with lots of veggies for a lighter stir fry with subtle flavors and a fresh touch from lime juice & fresh cilantro. A complete meal on its own, or serve with a side of rice or noodles.
Herbed Ricotta Toast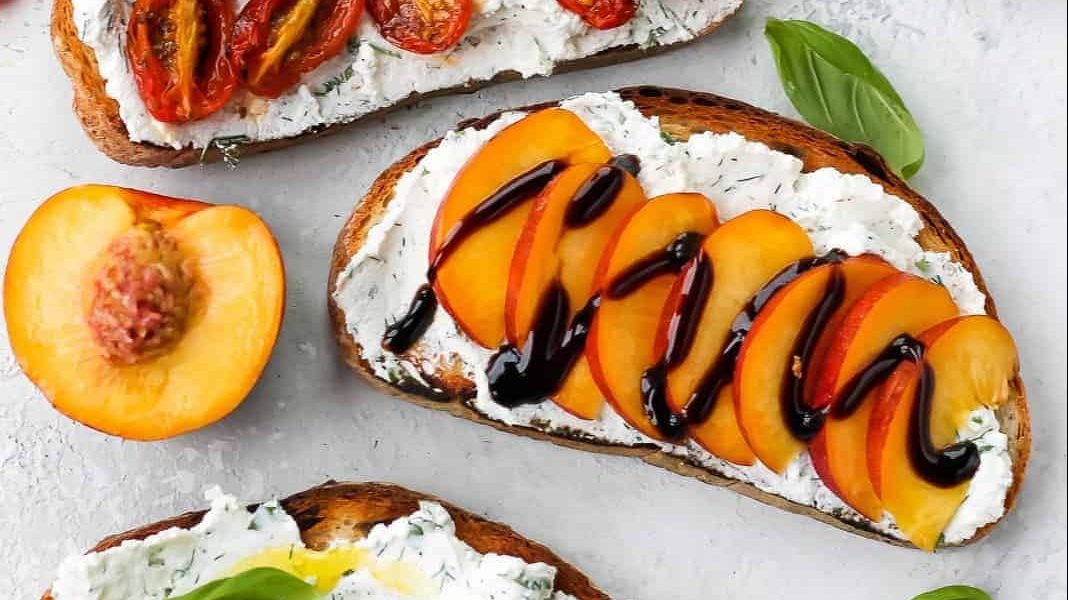 Nothing beats a quick toast for a late weeknight dinner! This Herbed Ricotta Toast is quick, delicious, and ready to top with fruits or veggies, or whatever you desire.
Shrimp Curry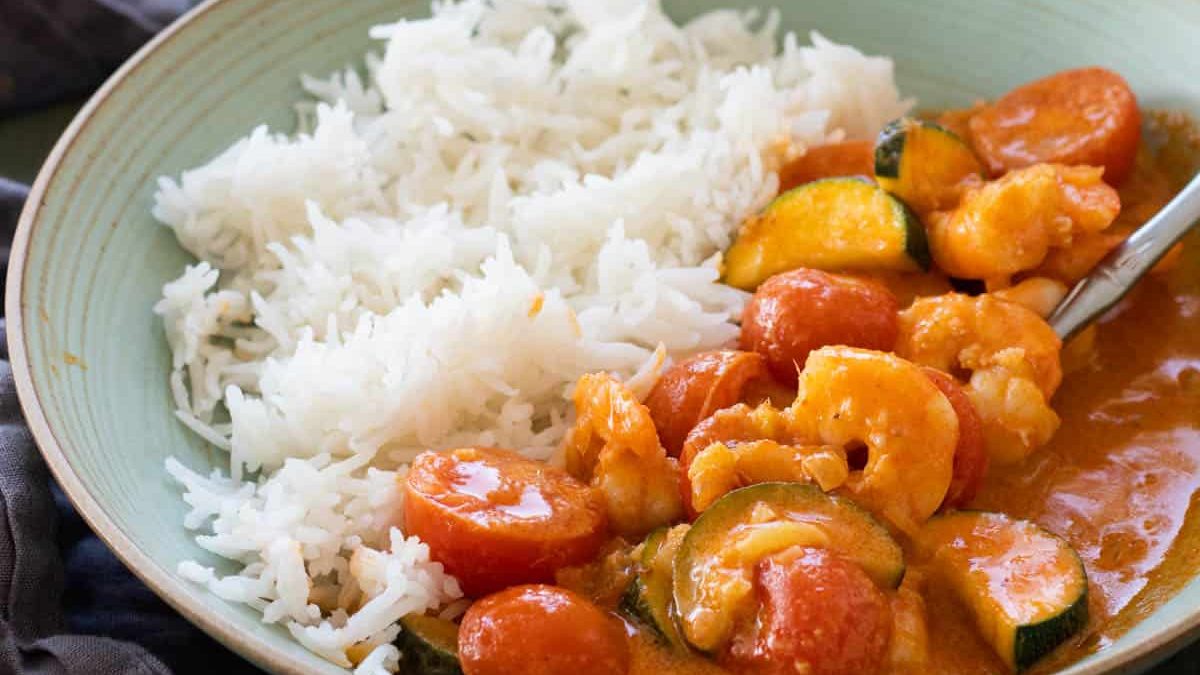 If you're a fan of spicy and flavorful curries, then you're going to love this easy and delicious Shrimp Curry recipe! Made with fragrant Thai red curry paste and creamy coconut milk, this Shrimp Curry comes together in just 20 minutes, making it the perfect weeknight meal.
Get the recipe: Shrimp Curry
Cacio e Pepe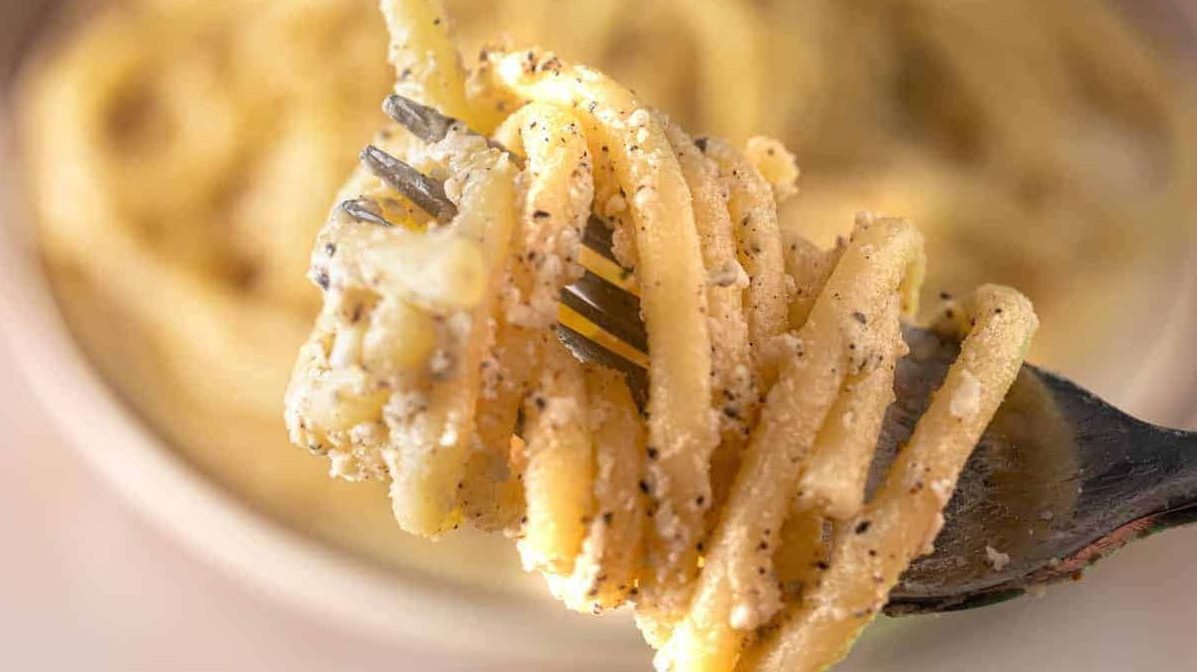 Cacio e Pepe is a delicious quick pasta, made all from scratch with just 3 (!) ingredients: pasta, pecorino and black pepper. A great go-to for any weeknight meal!
Spicy Sausage Pasta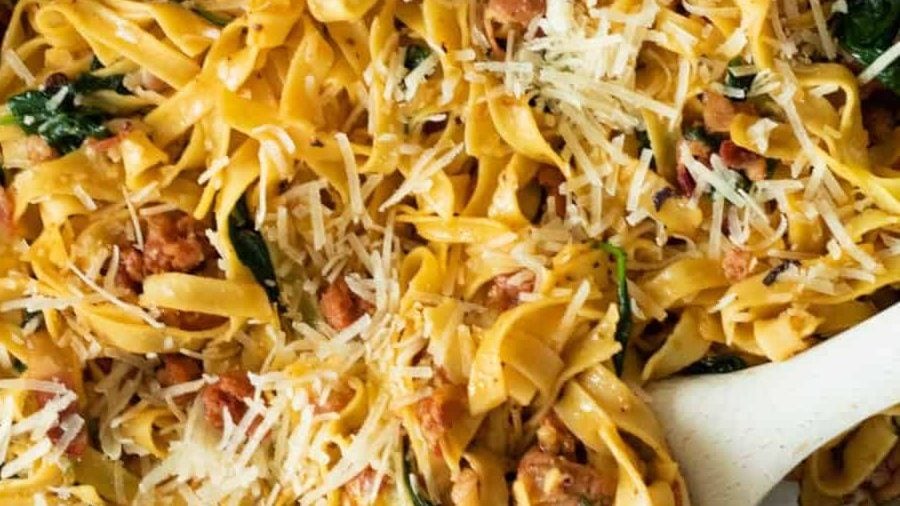 Make this Spicy Sausage Pasta in under 15 minutes with just 6 ingredients. Packed with flavor from fresh sausage, garlic, parmesan and bacon - with a lighter touch from spinach.
Pesto Cavatappi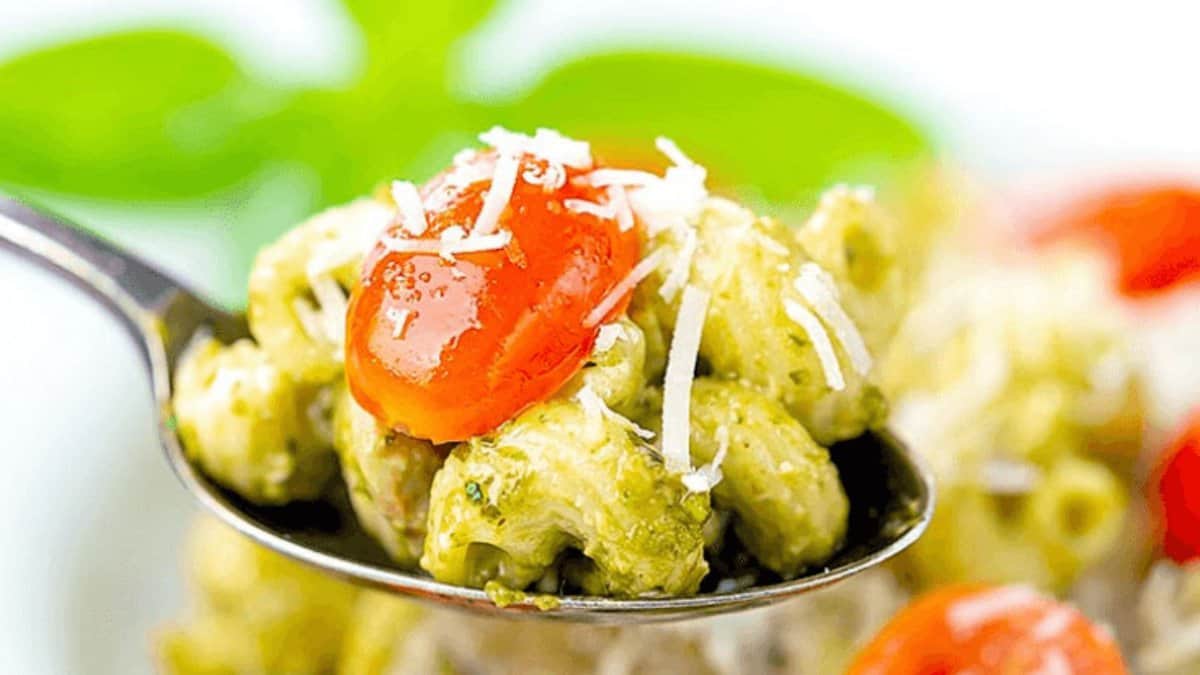 Pesto Cavatappi is a tasty copycat recipe of the famous Noodles & Company dish. This recipe uses fresh homemade basil pesto sauce. It smells and tastes amazing and is guaranteed to please the whole family. With this recipe, you can make a mouthwatering pasta any night of the week.
Beef Chow Fun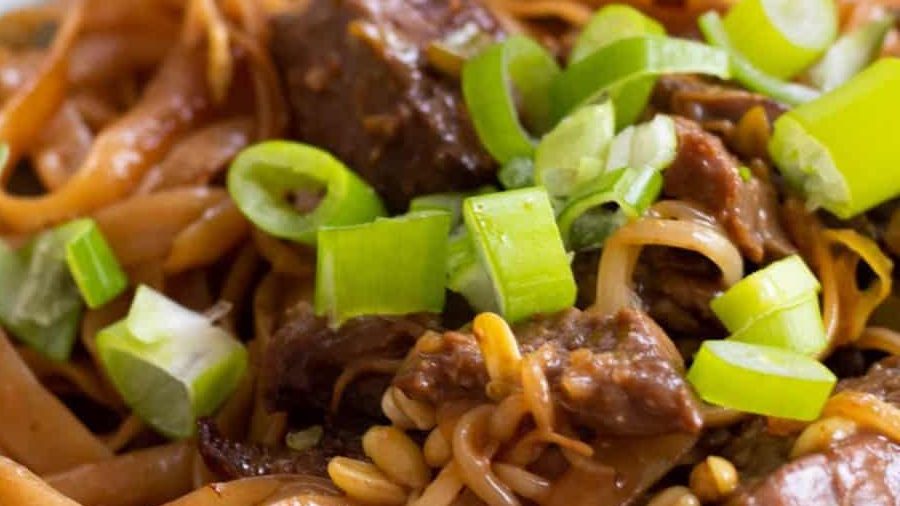 This Beef Chow Fun is easy to make in just 20 minutes for a quick weeknight dinner. With rice noodles, bean sprouts, scallions and flank steak this is a dish that will have you craving seconds!
Creamy Pesto Gnocchi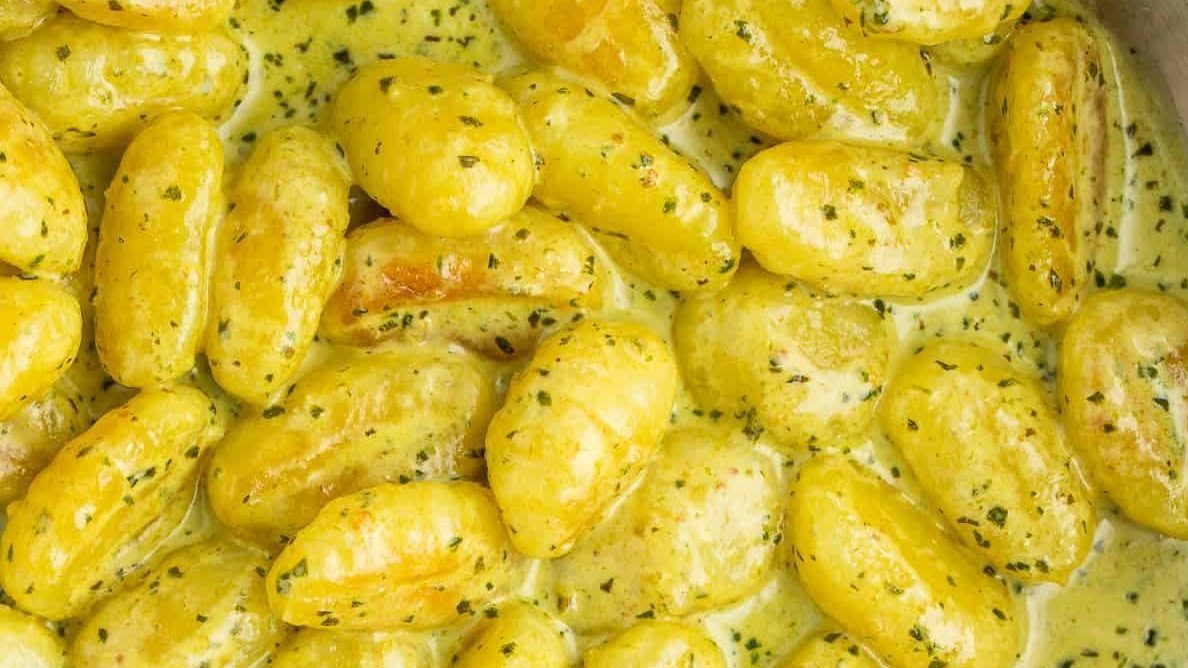 Gnocchi is always great for a quick dinner. This super creamy Pesto Gnocchi is made with simple ingredients, store bought or homemade pesto, and all done in just 12 minutes!
Sun Gold Tomato Pasta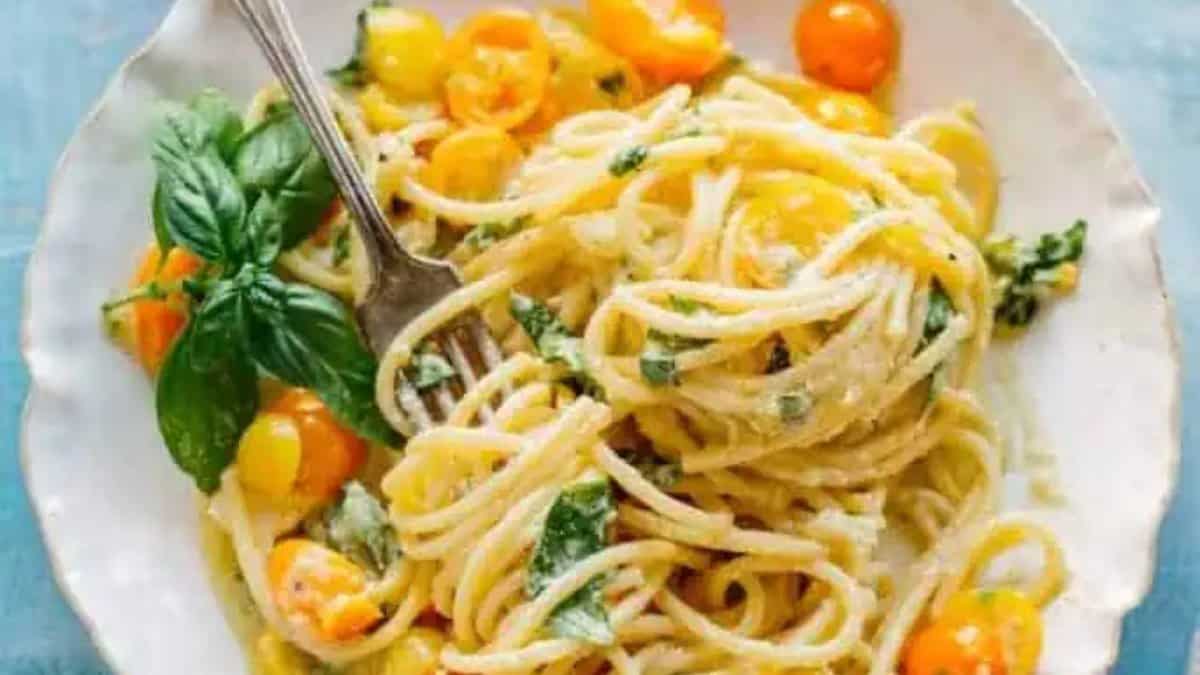 This recipe for No-Cook Sun Gold Tomato Pasta takes just 6 simple ingredients and less than 20 minutes to make!
Fried Potato Bowl with Poached Egg & Feta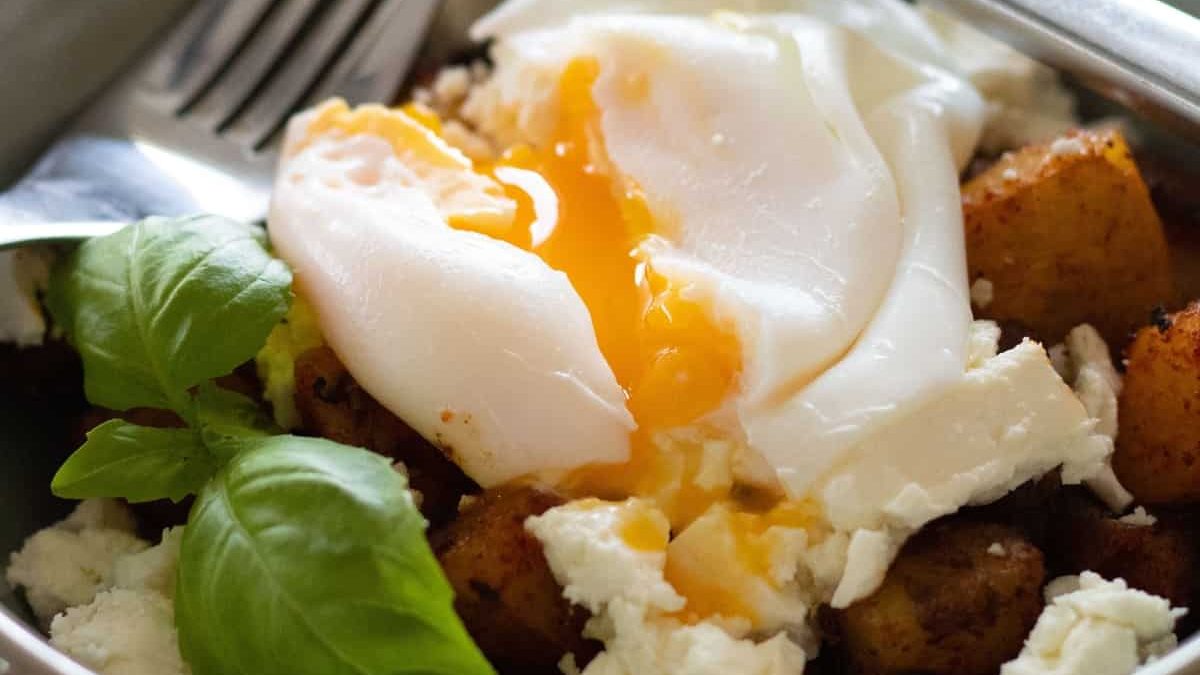 Got leftover boiled potatoes? Then make this fried potatoes breakfast bowl in just 10 minutes. Cut into the poached egg and the silky yolk covers all that yummy Feta cheese and perfectly fried potatoes for a filling bowl of breakfast goodness.
Fried Green Curry Spaghetti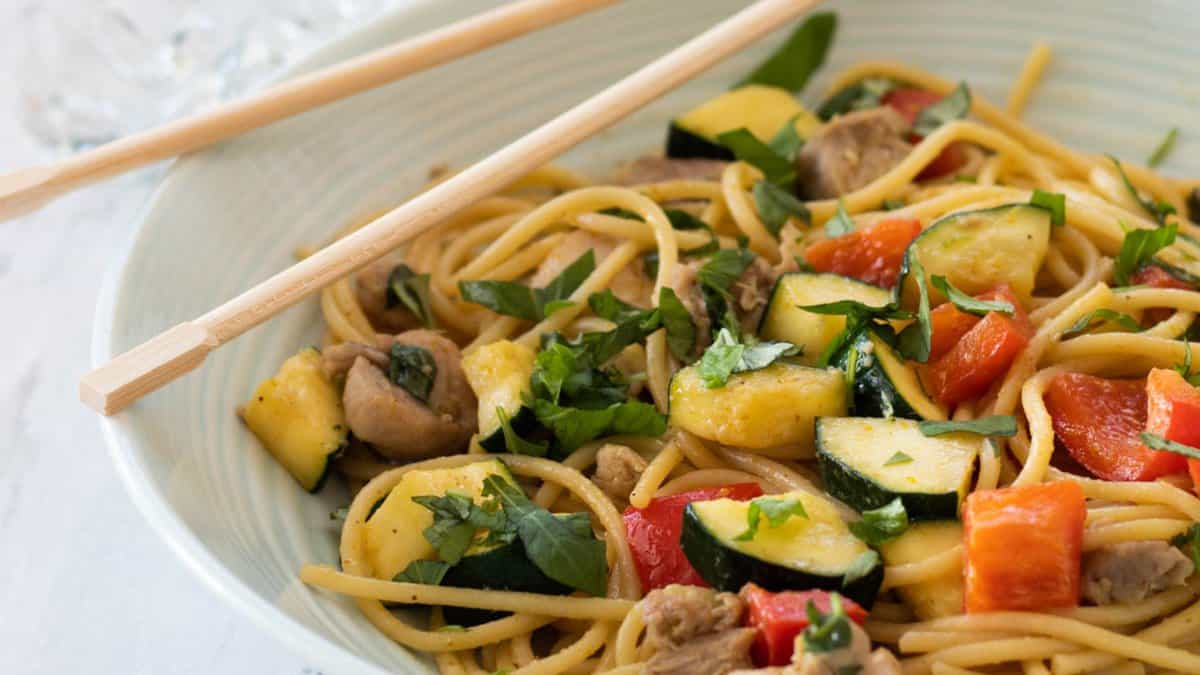 Got leftover spaghetti? This fried spaghetti is the pasta dish for you! In just 15 minutes you can make super tasty fried spaghetti with green curry, coconut milk, chicken and veggies. A delicious weeknight dinner with a spicy kick!
Tahini Pasta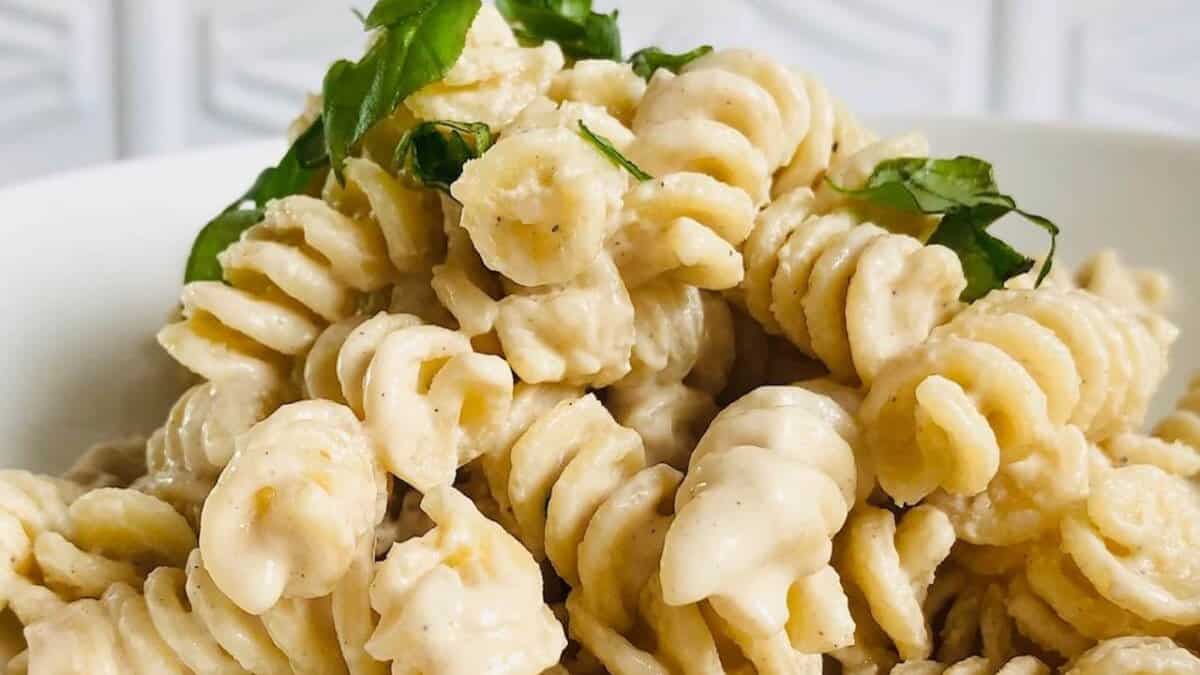 The tahini sauce calls for just a few simple ingredients – tahini being the star of this recipe. Tahini is a rich, creamy paste made from ground sesame seeds. It has a slightly bitter flavor that pairs well with fresh lemon. It can be found at many grocery stores or can be purchased online.
Air Fryer Orange Chicken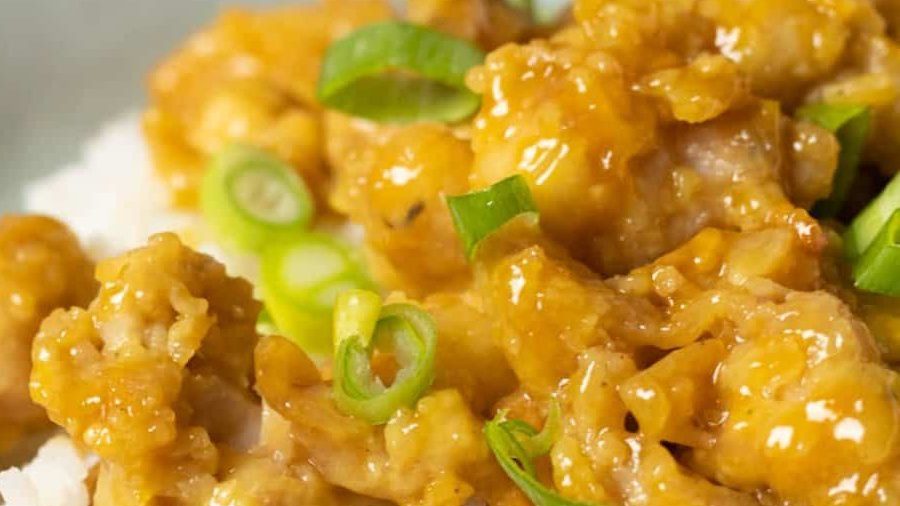 Make Air Fryer * Orange Chicken that tastes just like takeout - but healthier, and cheaper! Perfectly air fried chicken is covered in the juiciest orange sauce, all done in under 30 minutes with a few simple steps.
Spicy Vodka Pasta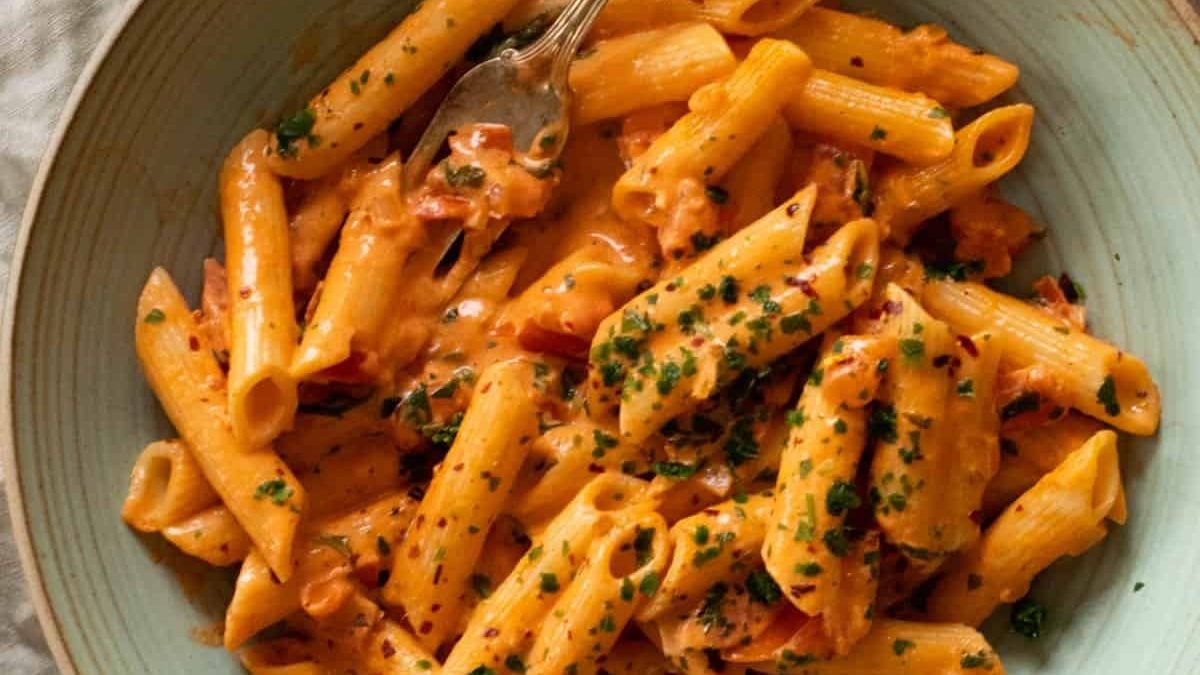 Done in 20 minutes this flavor packed Spicy Vodka Pasta (or Penne alla Vodka) is a delicious tomato cream sauce. Made from common ingredients such as fresh tomatoes, heavy cream, and parsley this is the best vodka pasta recipe you will find.
Smoked Salmon & Spinach Pasta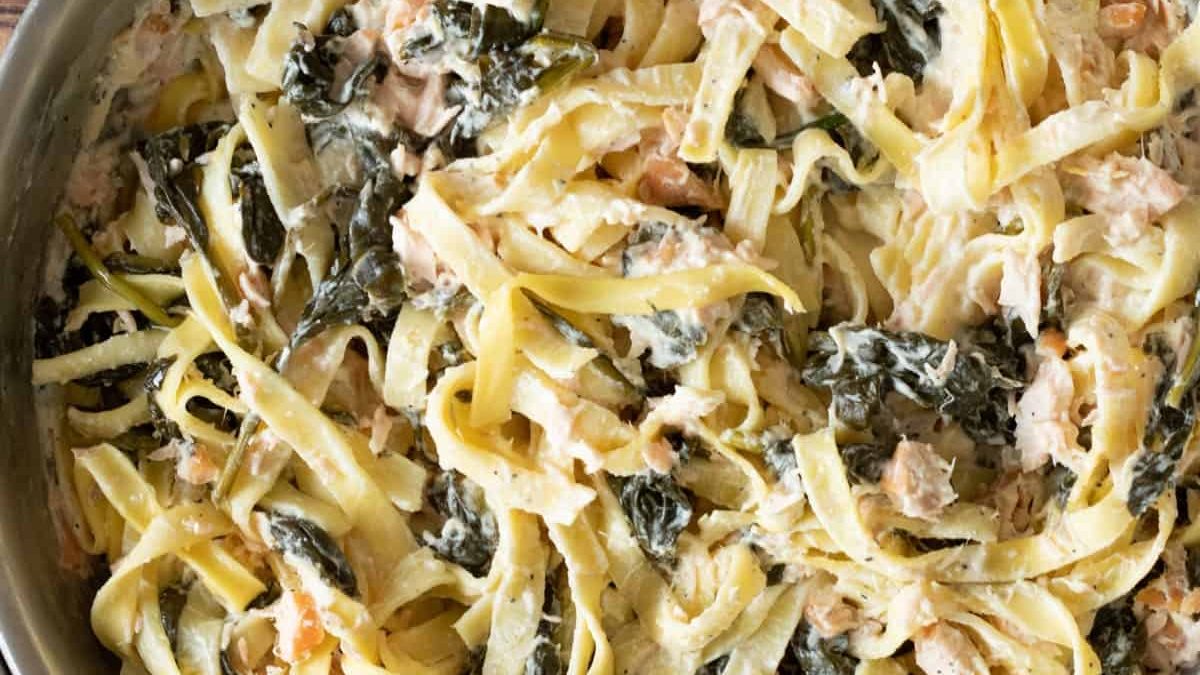 Make this easy creamy Smoked Salmon Pasta in less than 15 minutes. With hot smoked salmon and lots of lemon flavor it's a super easy yet elegant weeknight dinner with little prep and just a few simple steps.
Shrimp Scampi Without Wine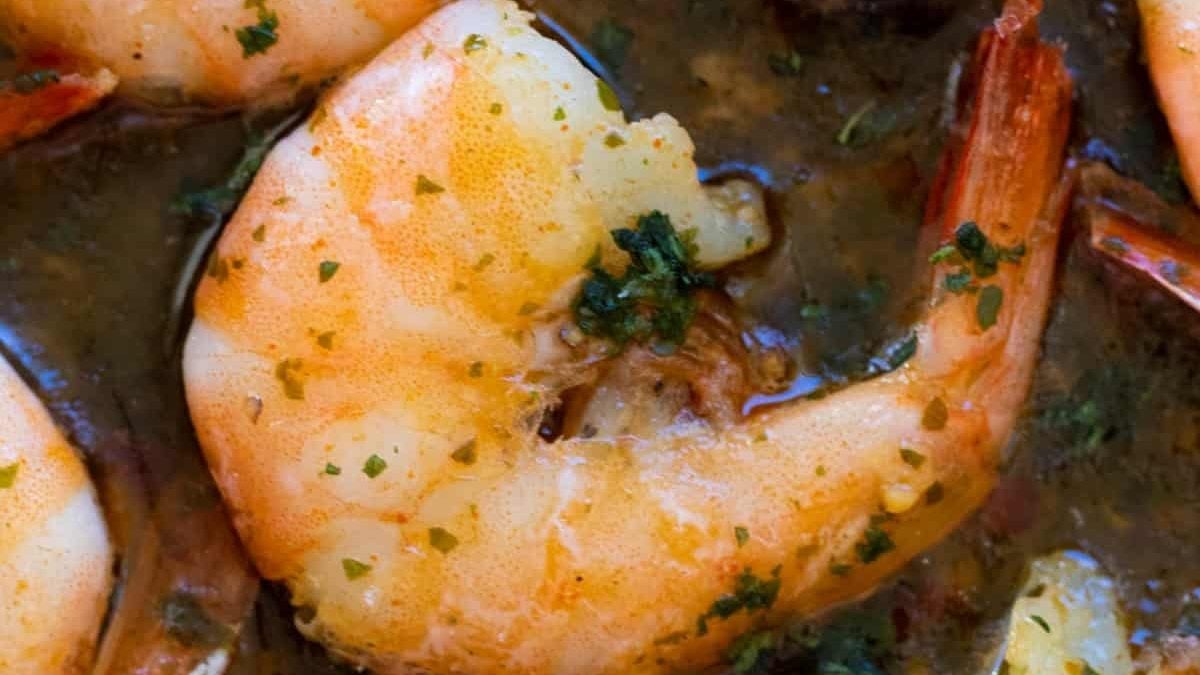 Make Shrimp Scampi without wine in just 10 minutes for a flavor packed dinner. Your kitchen will smell so amazing with all those garlic, lemon, chili and parsley flavors mixed together. Serve with a side of bread, or mix in with pasta!
Crème Fraîche Carbonara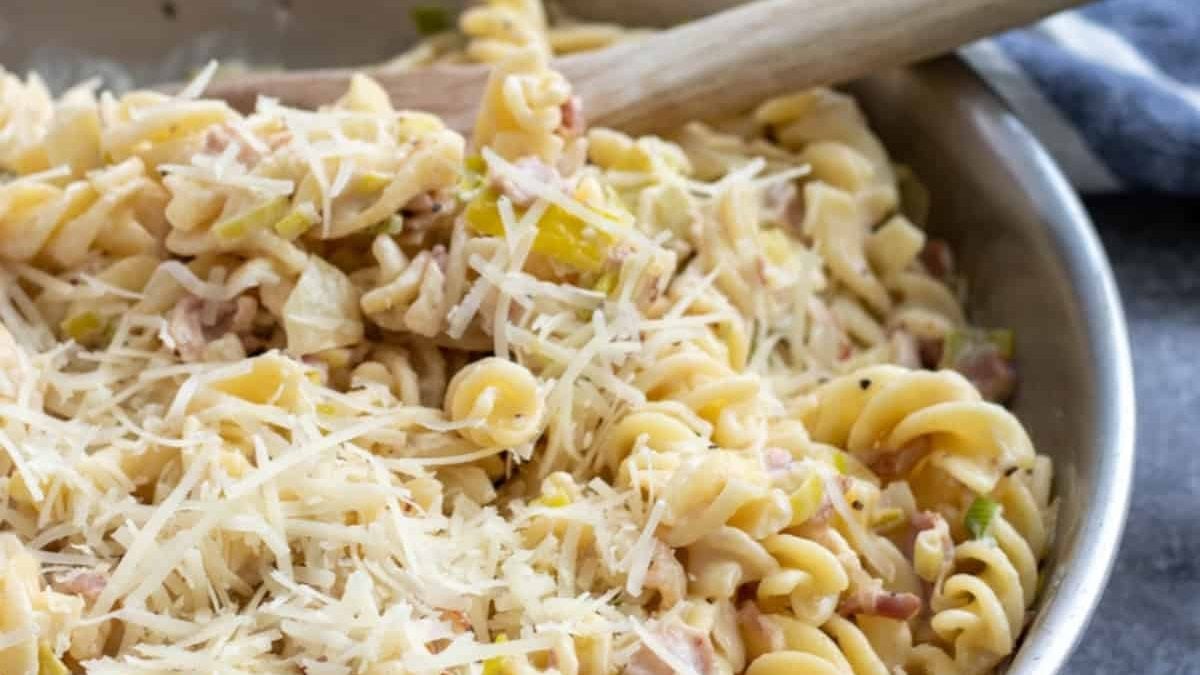 Crème Fraîche Carbonara is the best way to fake your way to a carbonara - with bacon and parmesan cheese this is just as tasty as the original, but easier to make and with more staple-friendly ingredients.
Miso Mushroom Ramen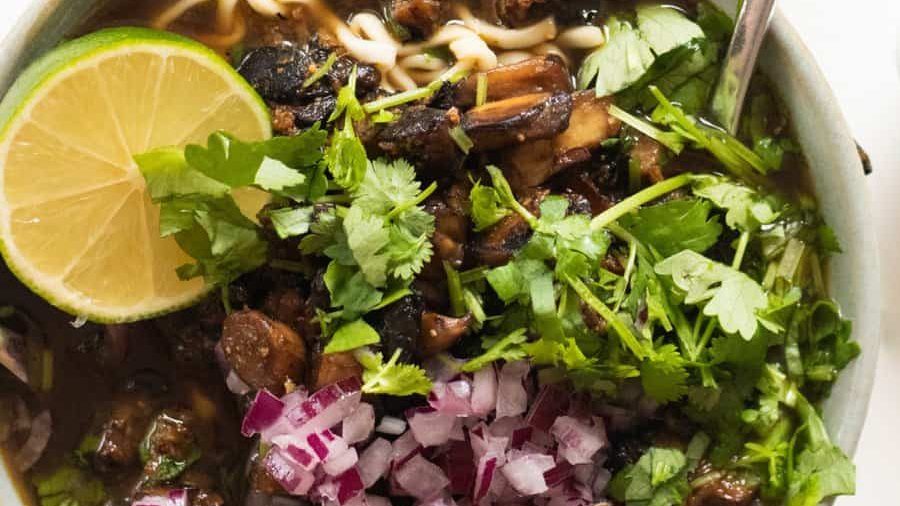 Make Mushroom Ramen at home in just 20 minutes, and skip the takeout! A quick broth is poured over egg noodles topped with the most flavorful miso mushrooms and fresh cilantro. This Mushroom Ramen is the perfect easy dinner for cold fall & winter days!
Garlic Butter Pasta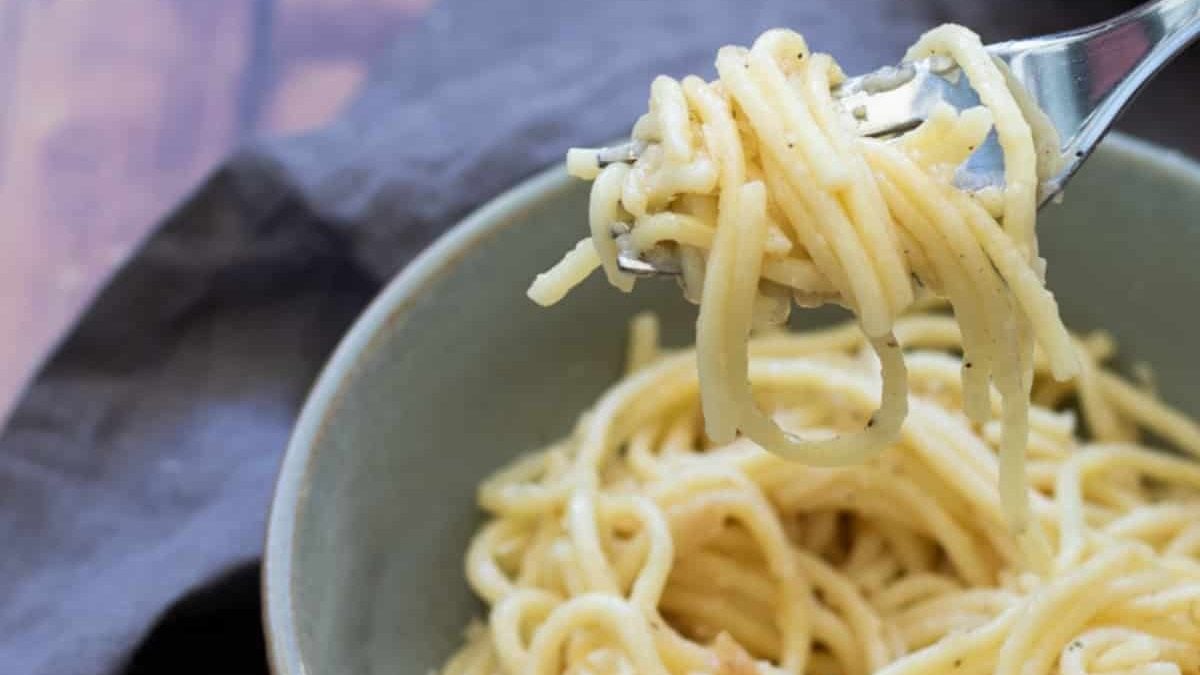 Make this easy Garlic Butter Pasta with Parmesan Cheese in just 15 minutes, with just a few common ingredients. Creamy, cheesy, garlicky with a touch of peppery heat.
Tomato Soup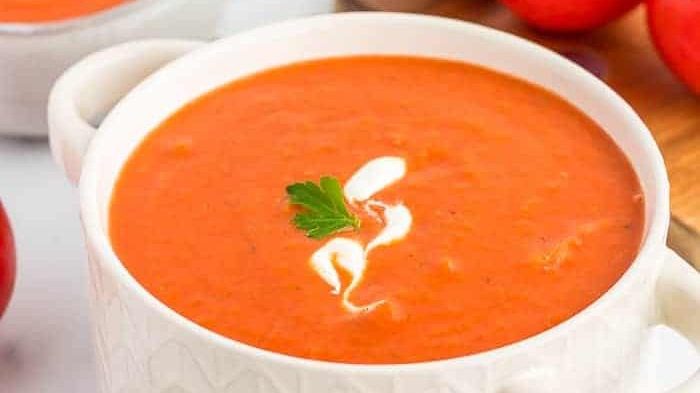 Craving some soup? Don't worry - you can make this delicious Tomato Soup in just 20 minutes! Perfectl seasoned this creamy soup is a delicious treat for cold winter nights.
Pasta Fresca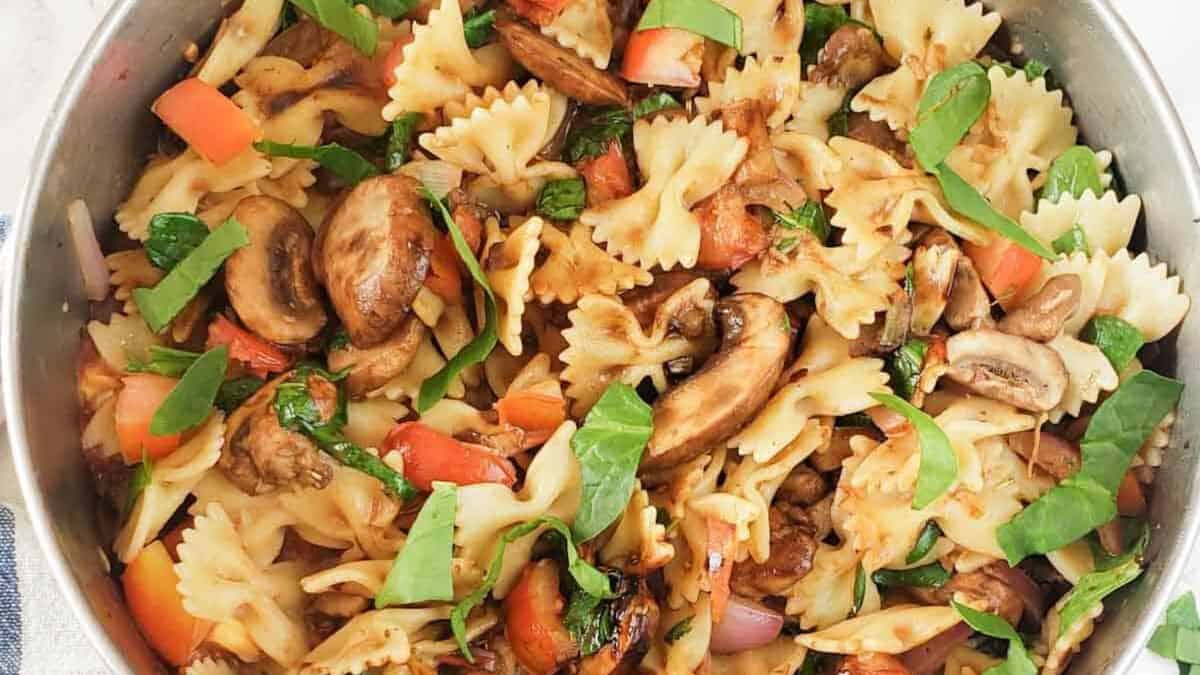 Pasta Fresca is an easy 20-minute meal full of all your favorite Italian flavors. Al dente pasta, juicy ripe tomatoes, baby spinach and earthy mushrooms sautéed with balsamic vinegar and garlic for a umami rich sauce base, with a splash of heavy cream makes this a satisfying weeknight dinner!
Buffalo Chicken Pasta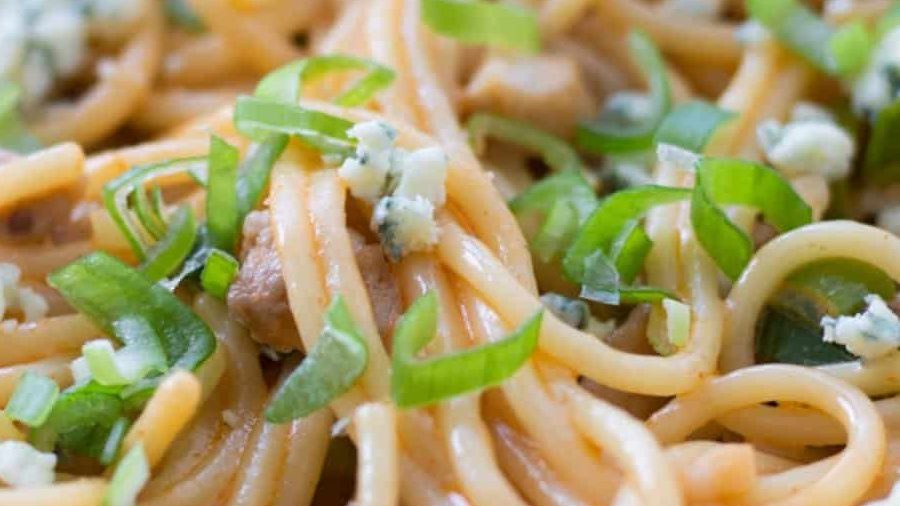 Make this easy Buffalo Chicken Pasta in just 15 minutes! It's the perfect weeknight treat with all your favorite buffalo flavors - mixed with pasta.
Caprese Salad with Spinach & Cashews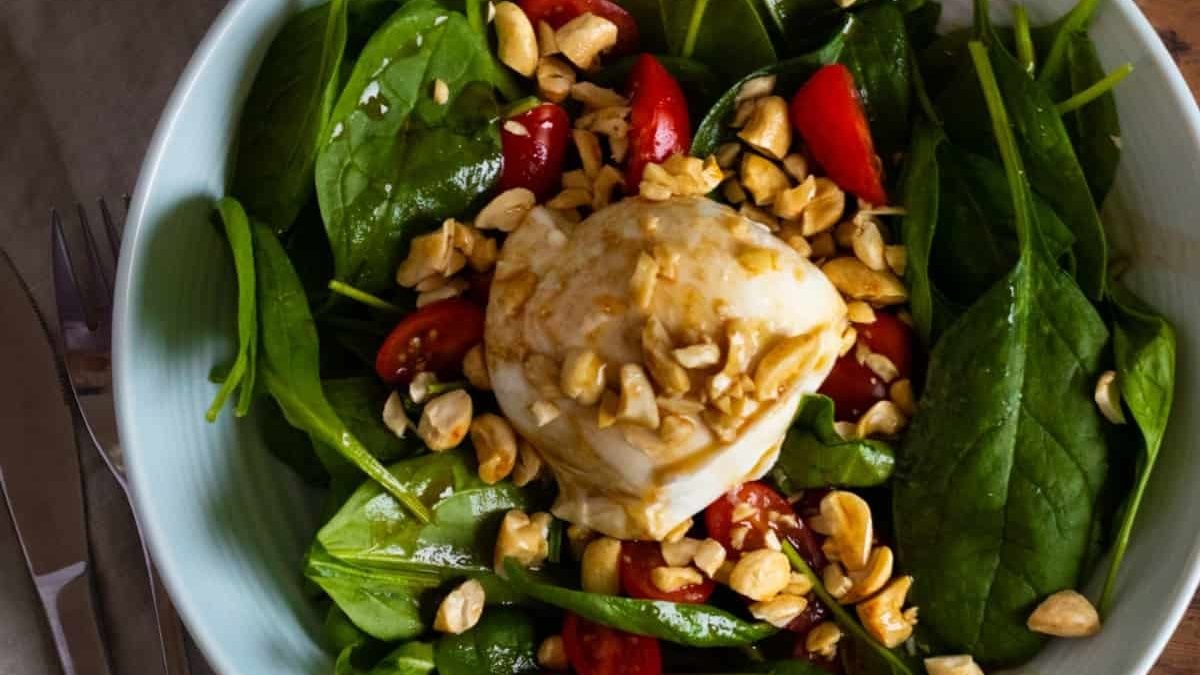 This quick (less than 10 minutes!) Burrata Caprese salad is a filling lunch or great side for your dinner. It's loaded up with all the good stuff - and will win over even the salad skeptics. Sweet and salty, crunchy and cheesy - and with a good dose of healthy greens!
Cajun Alfredo Pasta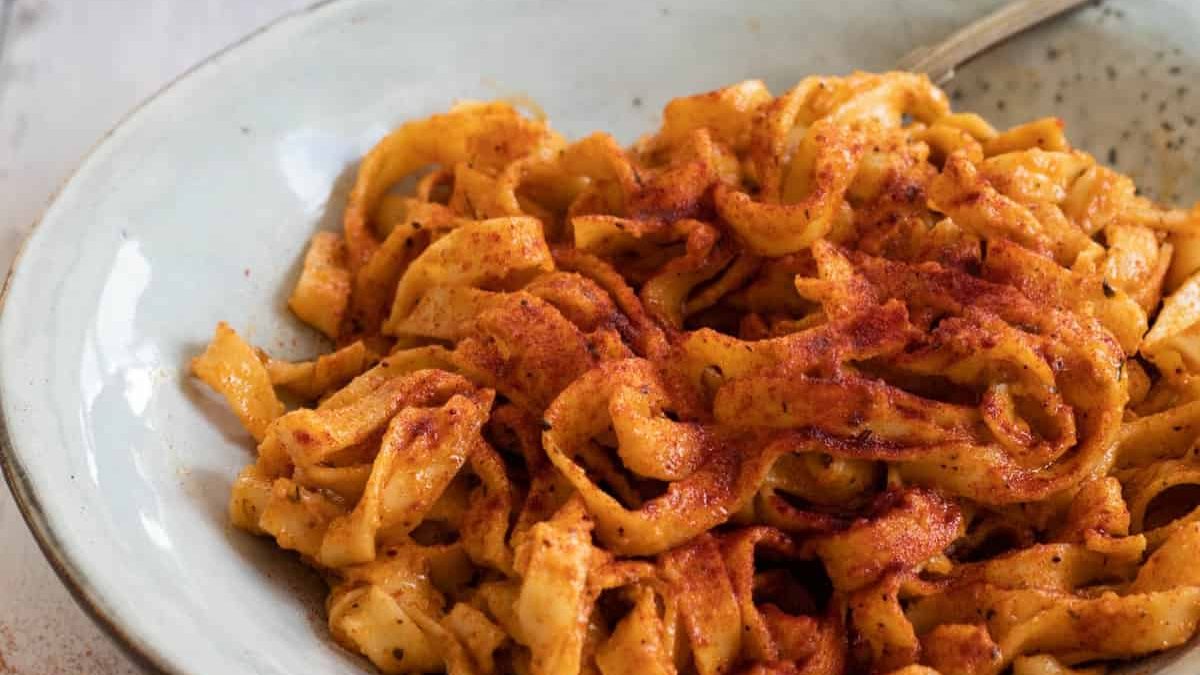 Make this Cajun Alfredo Sauce for a spicy twist on your basic pasta sauce. Done in 15 minutes with store bought or homemade seasoning and zero chopping, this is a quick, tasty dinner full of flavor.
Gorgonzola Gnocchi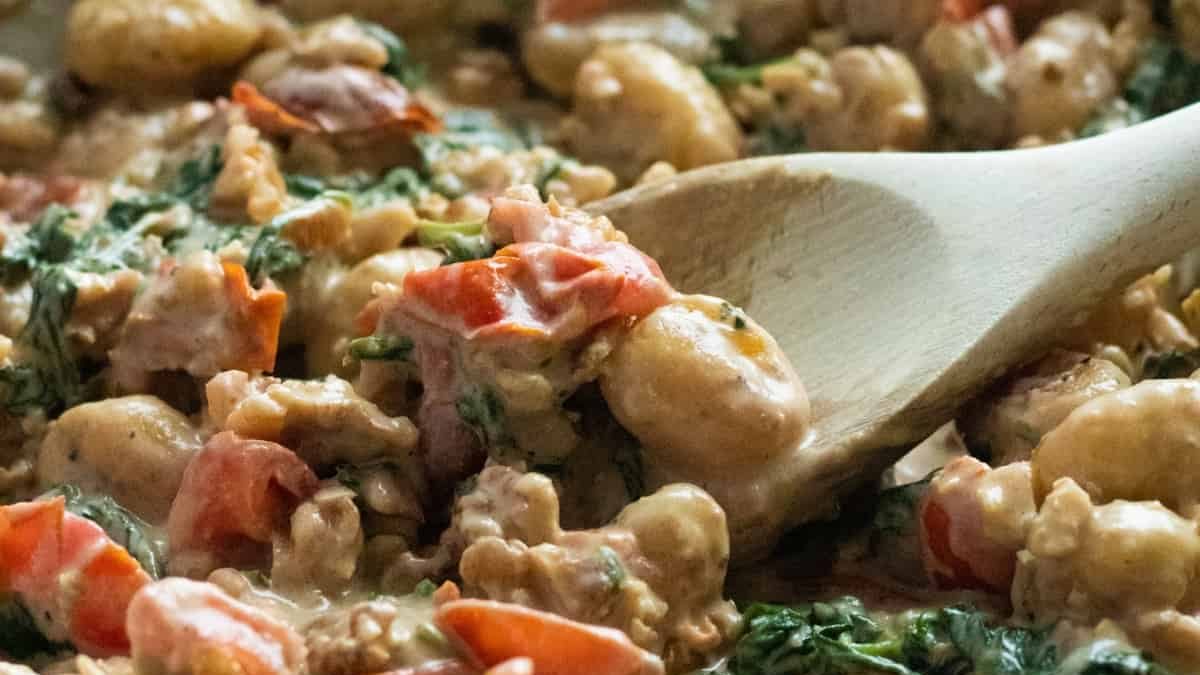 This creamy Gorgonzola Gnocchi is a perfect quick weeknight dinner, and all done in under 20 minutes. With just a few ingredients it is loaded with amazing flavor and lots of veggies. And best of all? You don't even have to boil the gnocchi!
Lemon Pepper Pasta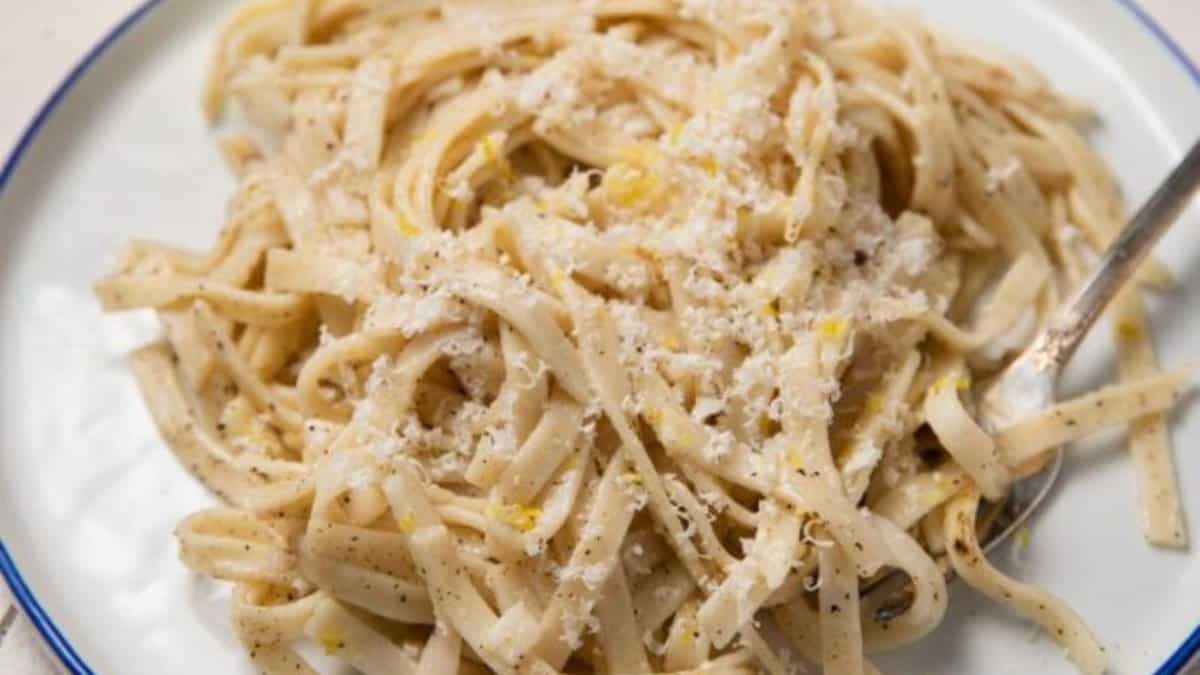 Pasta lovers rejoice! This creamy Lemon Pepper Pasta with parmesan is a delicious dinner that will quickly become a family favorite. Made with just a handful of ingredients you likely already have on hand at all times and is an easy 20 minute meal, it's the perfect quick and easy weeknight dinner that is sure to impress. Serve it with extra fresh grated parmesan cheese on top and a crisp glass of white wine or Prosecco for the ultimate in Italian delight!
Vegetable Ramen with Spicy Miso Broth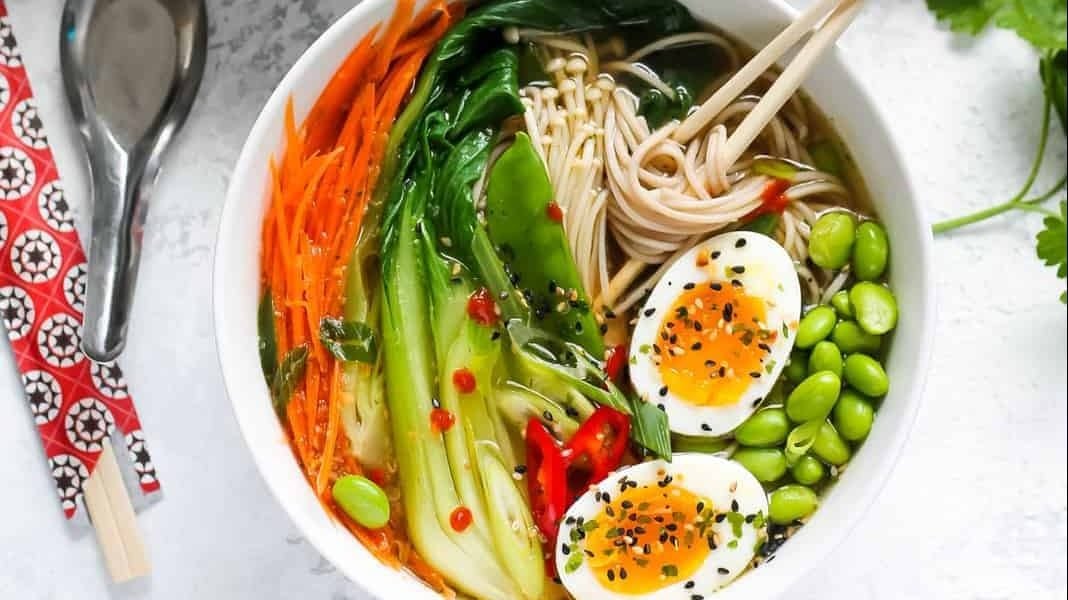 Grab a ramen package, skip the spice pack, and spice it up on your own instead! This Vegetable Ramen version is loaded with veggies for a healthy, quick, delicious weeknight dinner.
One-Pot Hummus Pasta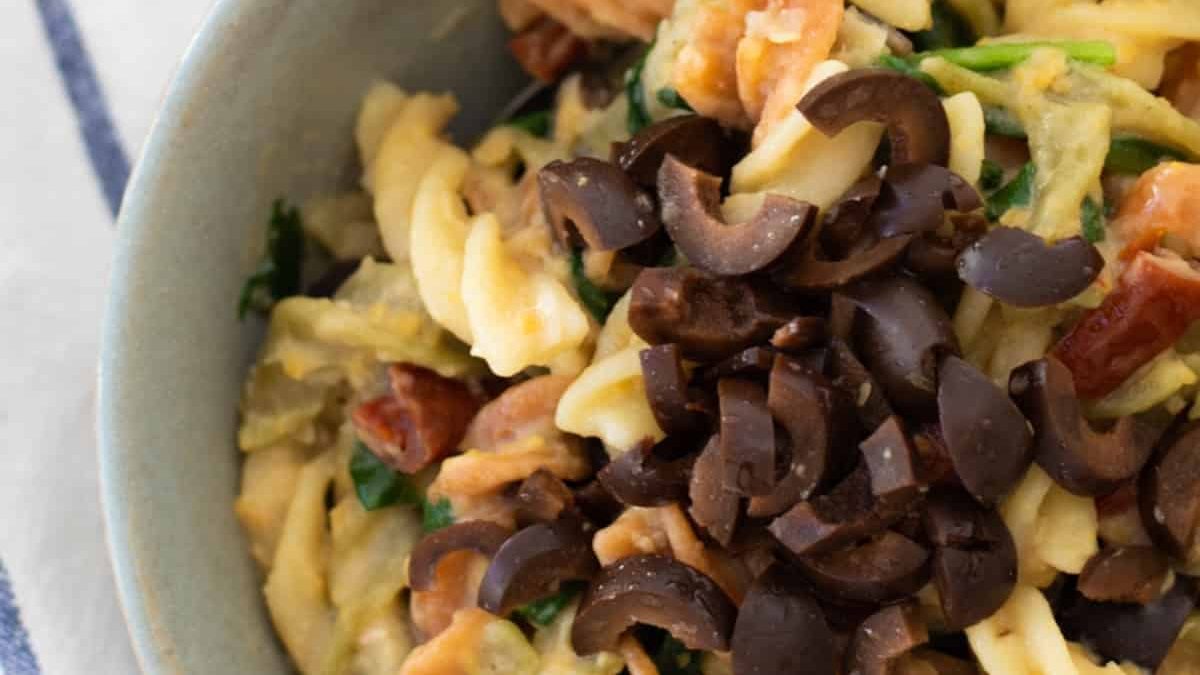 12 minutes, 5 ingredients and one pot - dinner doesn't get much easier than this! This super creamy hummus pasta is naturally vegan and nut-free and can be made with either homemade or store bought hummus.
Thai Red Curry Fried Rice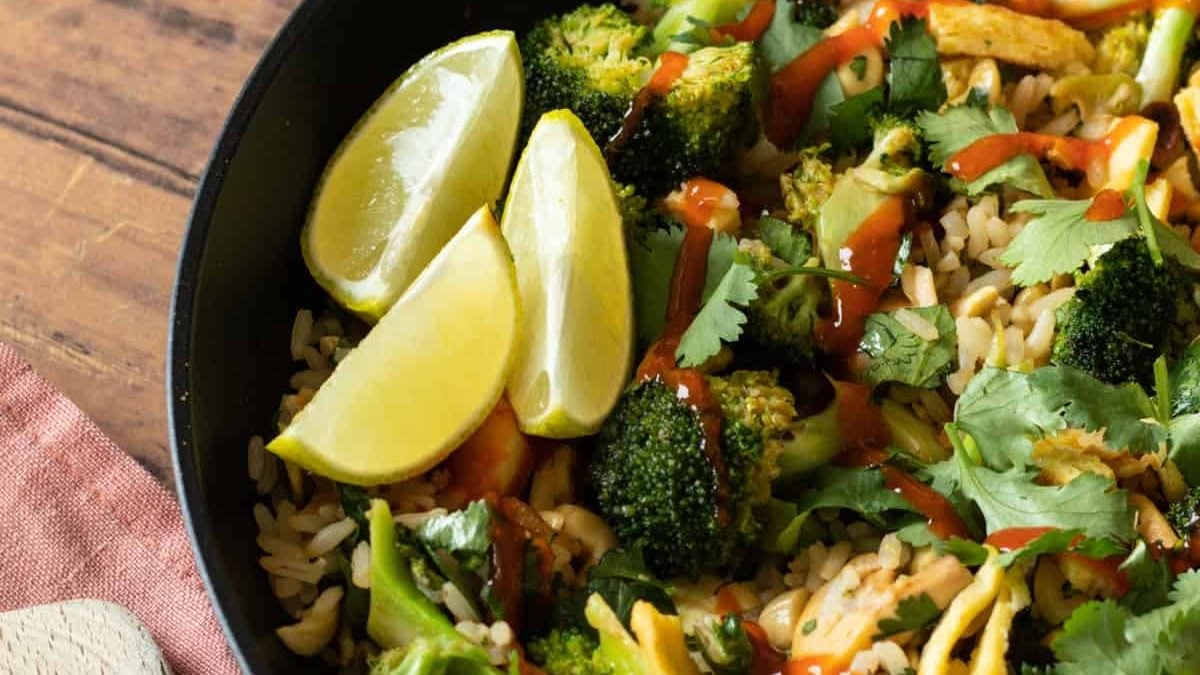 Skip the takeout thai food and make this Thai Curry Fried Rice - an easy meal you can make at home in just 15 minutes (prep included!)! With subtle authentic Thai flavors from fish sauce, Thai curry paste, cashew nuts, lime and cilantro and the option to kick up the spice a notch with some Sriracha sauce.
Salmon Crème Fraîche Pasta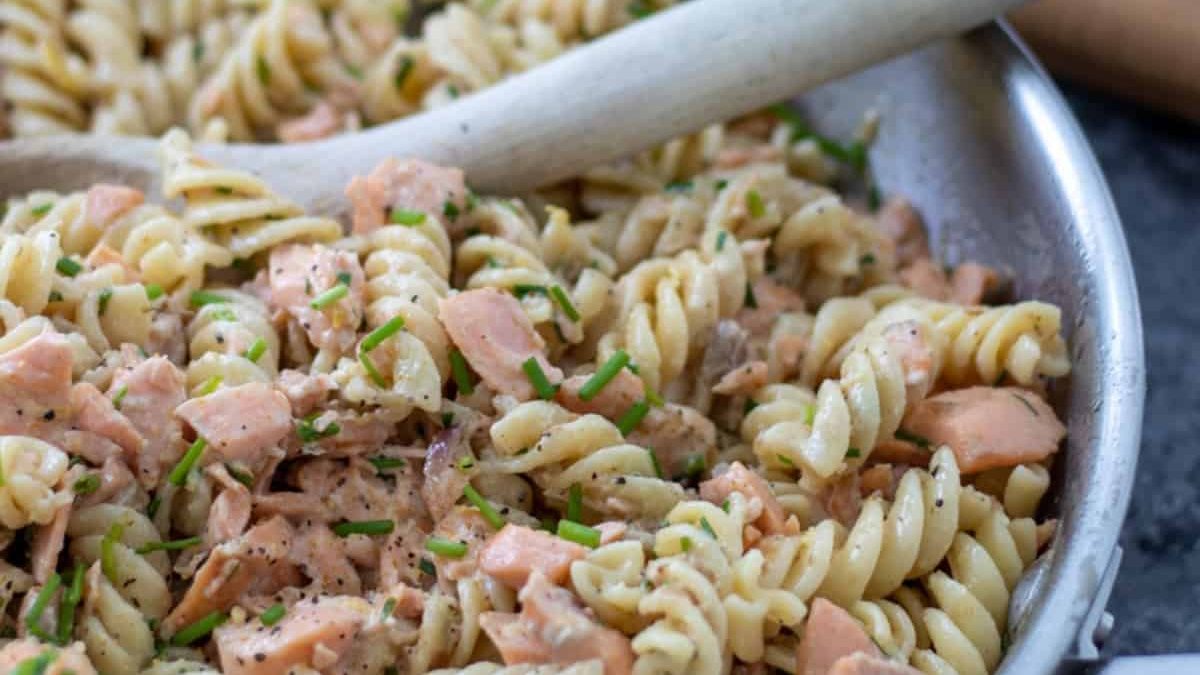 Done in 15 minutes & crazy delicious this salmon crème fraîche pasta with lemon and chives is a true weeknight winner. Made with fresh or frozen salmon, crème fraîche makes it a bit lighter - for a summery pasta you'll love having year round.
Shrimp Mei Fun
Make Shrimp Mei Fun at home in under 20 minutes (chopping included!) for a delicious veggie loaded dinner the whole family will love. With just a few simple steps this is a quick & easy "fakeout" meal you will be making over and over again.
Sun-dried Tomato Chicken Pasta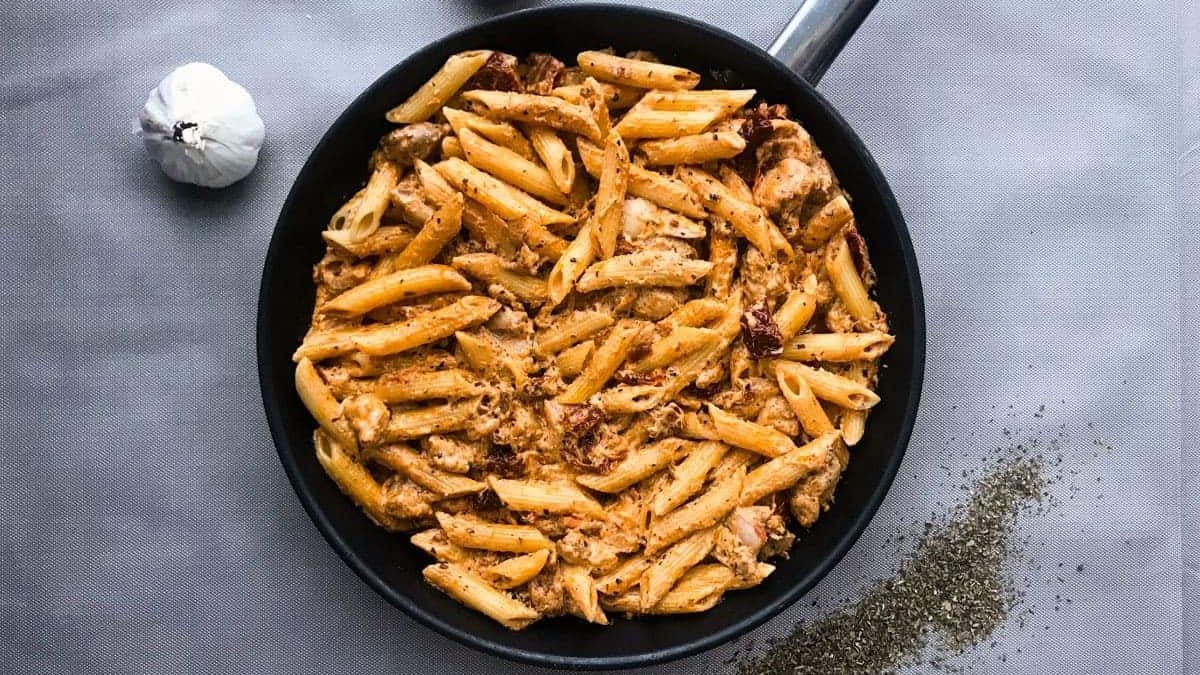 Make this flavor packed Sun Dried Tomato Chicken Pasta in just 20 minutes - and don't be surprised if everyone asks for seconds! It's a delicious flavor combo of crème fraîche, sun-dried tomatoes, basil, paprika & oregano - achieved with pantry staple dried herbs & minimal prep.
Quick Fried Rice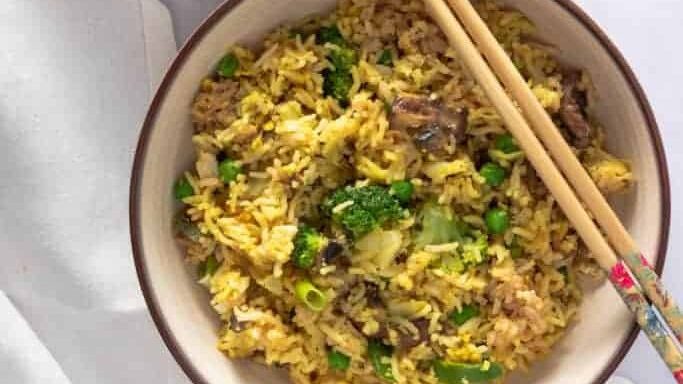 Got leftover rice? Then you have to try this quick Fried Rice! With lots of flavor and a good dose of veggies, this is a delicious dish on its own, and as a side for your favorite protein.
Easy Pesto Pasta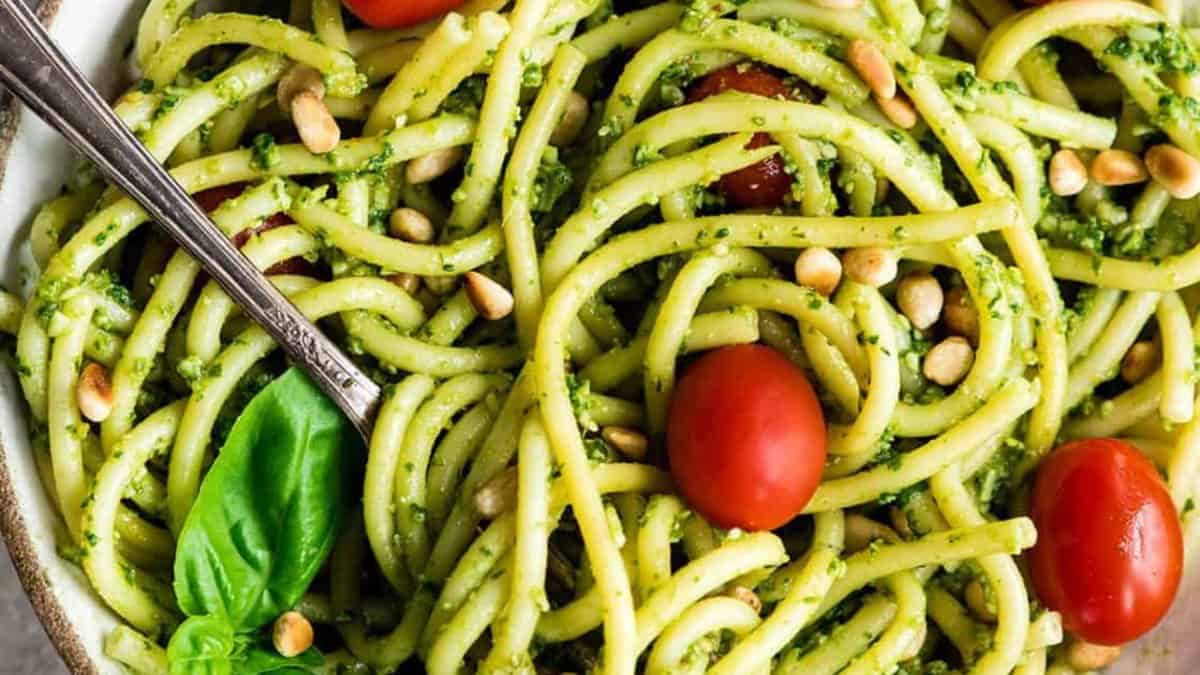 This pesto pasta recipe is a delicious quick and easy summer recipe! It can be served as a main dish or side dish, and you can enjoy it warm or cold! Full instructions how to make your own basil pesto are included, or you can make it even easier and use store-bought!
Creamy Spinach Pasta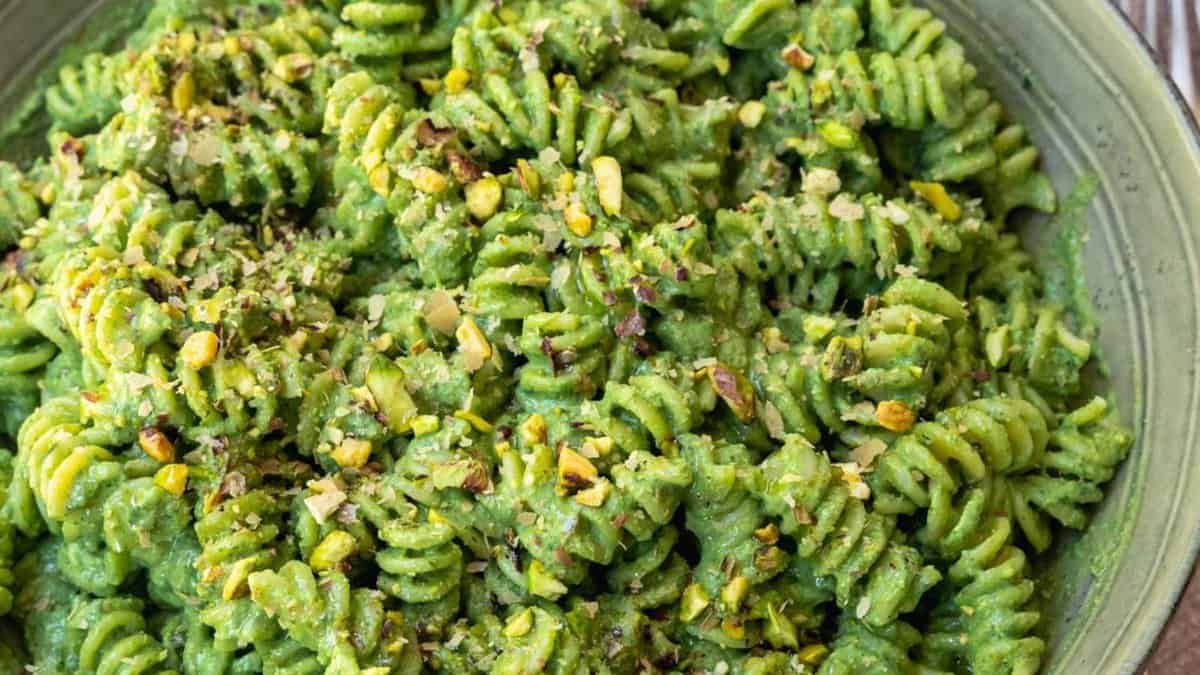 Make a healthy, nutritious, delicious, and rich pasta sauce simply using six ingredients. This creamy spinach pasta sauce is vegan and raw. All you need to make this amazing green sauce is a good high-speed blender, six ingredients, and your favorite pasta. This recipe will please your whole family, including picky eaters!
Caprese Chicken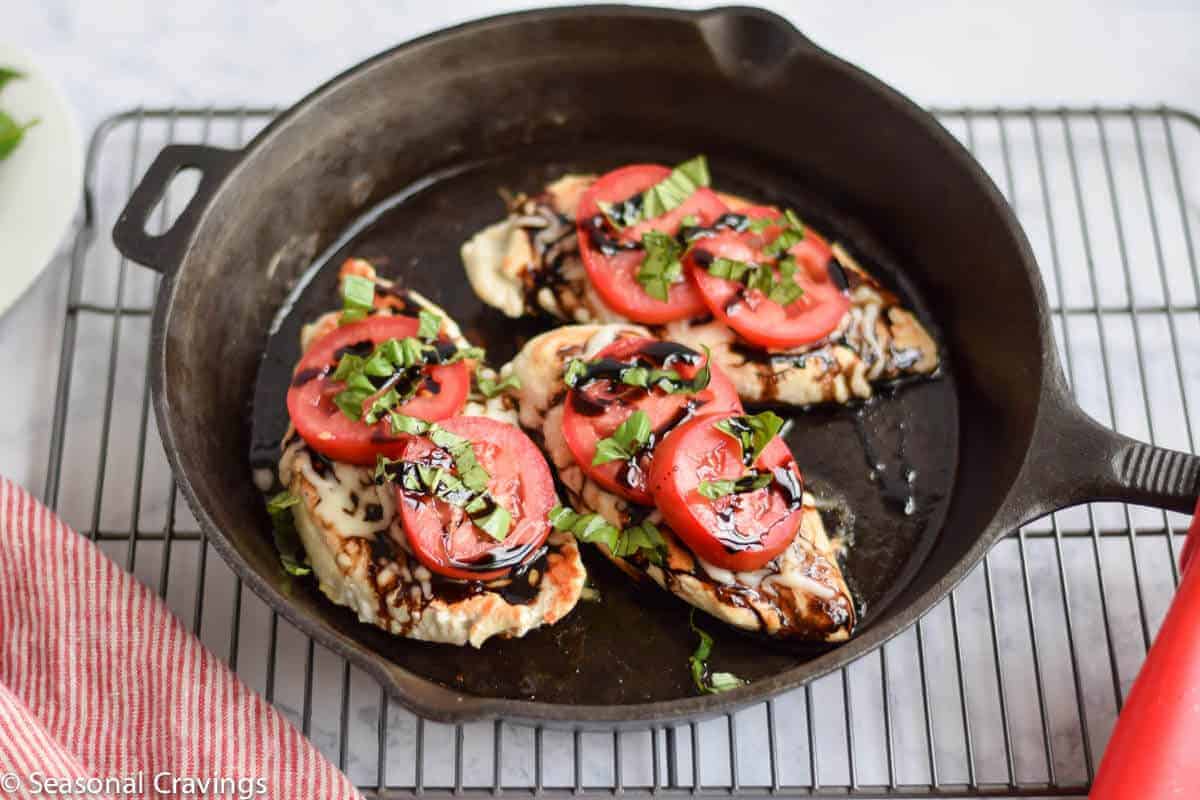 Flavorful caprese chicken made with just 5 ingredients.
Get the recipe from Seasonal Cravings: Caprese Chicken
Lentil Stir-fry With Broccoli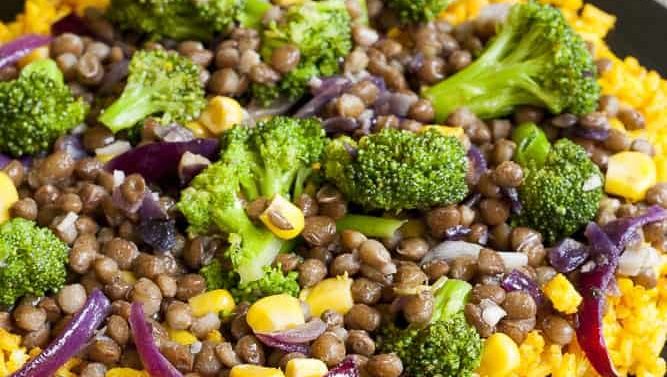 A healthy stir-fry packed with protein from lentils & lots of veggies. Maximum nutrition in a quick, delicious, package!
Get the recipe from My Pure Plants: Lentil Stir-fry
Spinach Lemon Orzo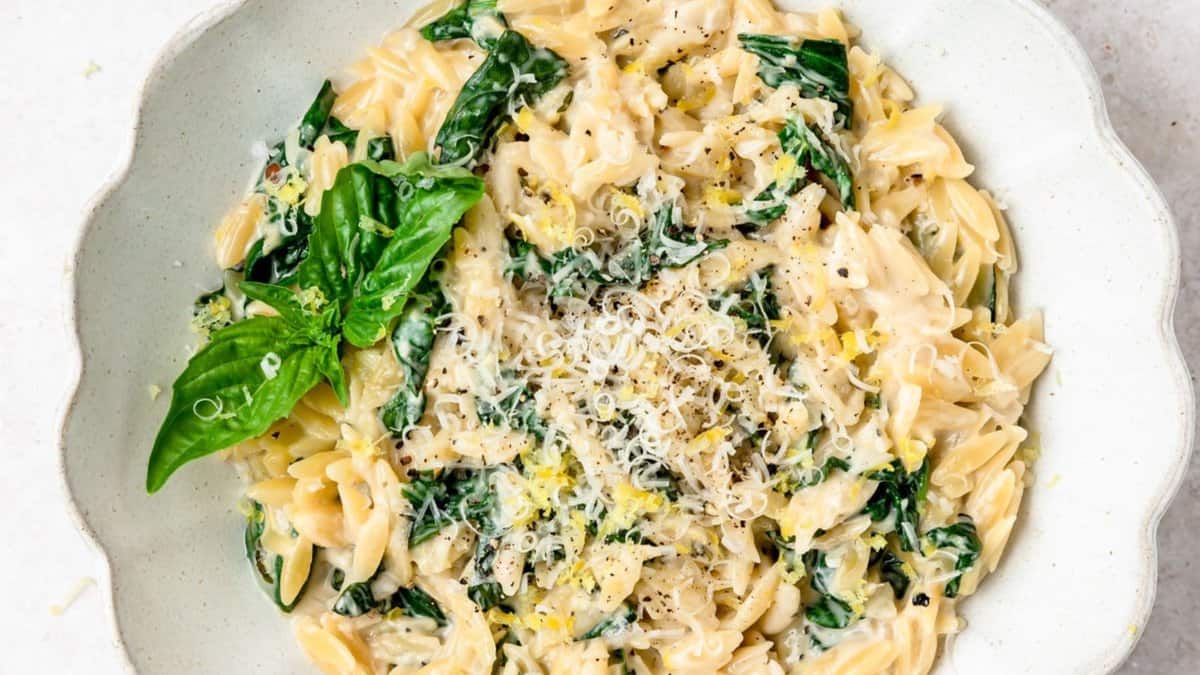 This one-pan creamy spinach lemon orzo comes together in just 20 minutes! With fresh spinach, lemon zest, and basil in a creamy sauce, it can be a light, weeknight dinner on it's own or a super easy side dish!
Harissa Tahini Pasta
Rich, creamy anfd spicy - and so packed full of flavor.
Get the recipe from My Pure Plants: Harissa Tahini Pasta
Tortellini Carbonara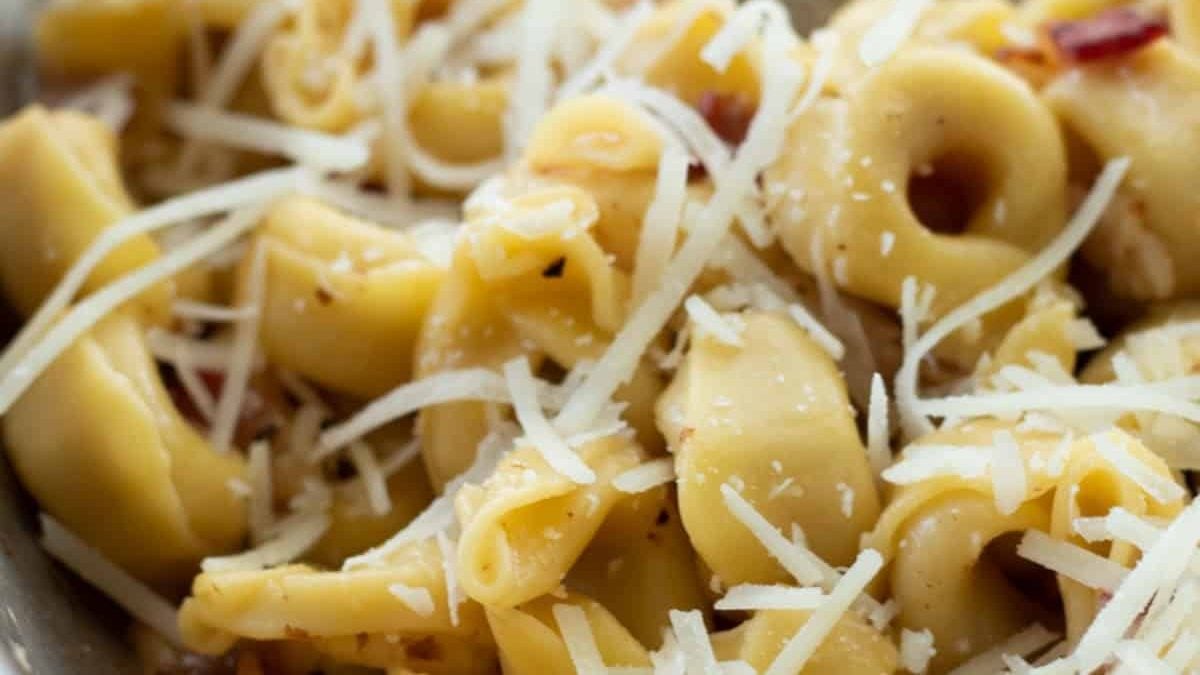 15-minutes and 6 simple ingredients is all you need to make this delicious Tortellini Carbonara. Following the traditional method for making creamy carbonara without cream, filled tortellini is what gives this recipe a fun new twist.
Beef Noodle Stir-fry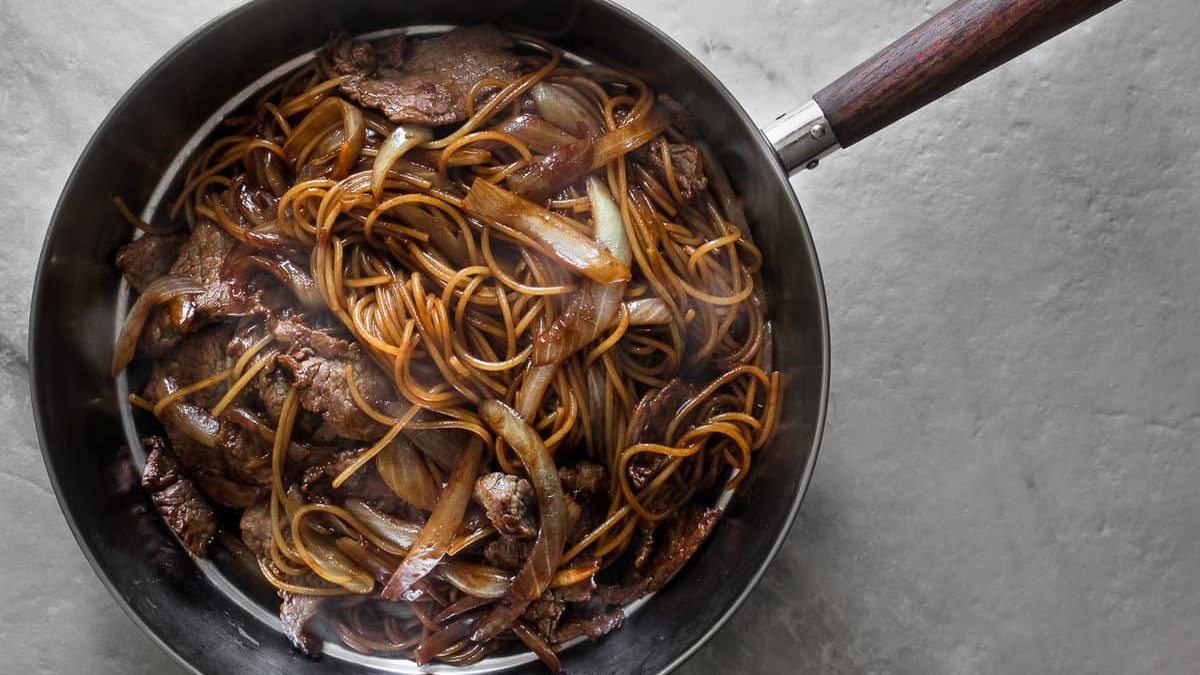 A flavor packed stir-fry made with beef, onions, spaghettini and soy sauce. Maximum flavor ensured!
Get the recipe from Pups with Chopsticks: Beef Noodle Stir Fry
Vegan Spinach Pasta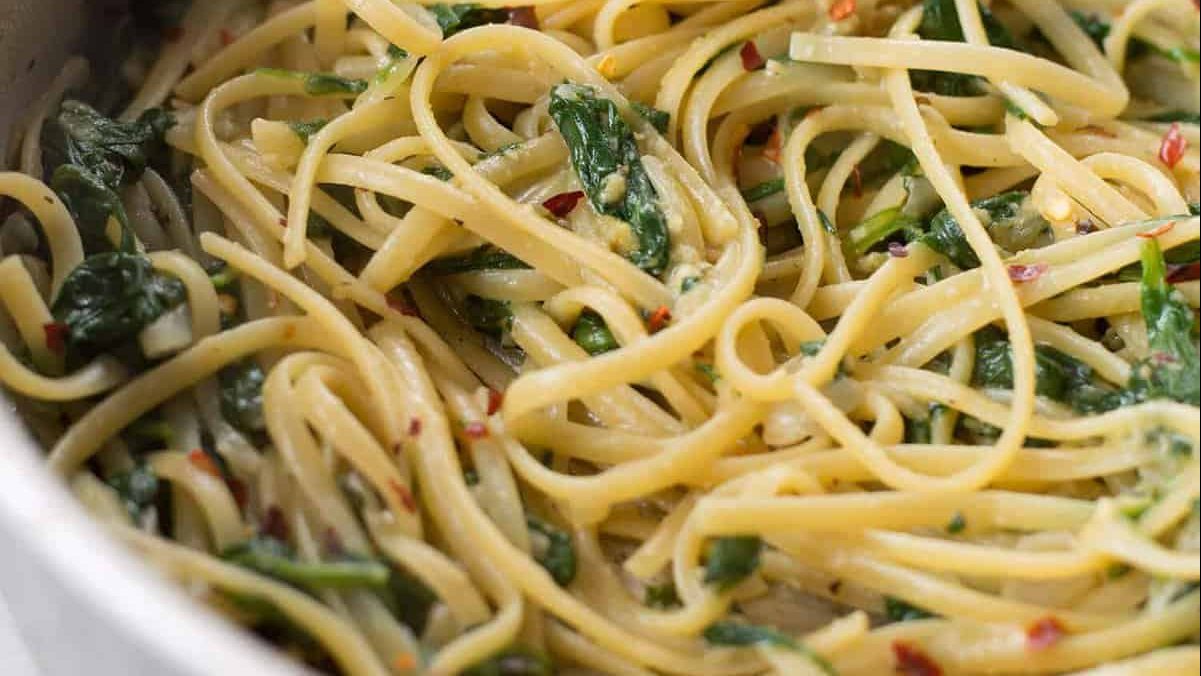 A delicious pasta doesn't have to have dairy products - this vegan version will show you how!
Get the recipe from Delish Knowledge: Vegan Pasta
Frisée Salad with Poached Egg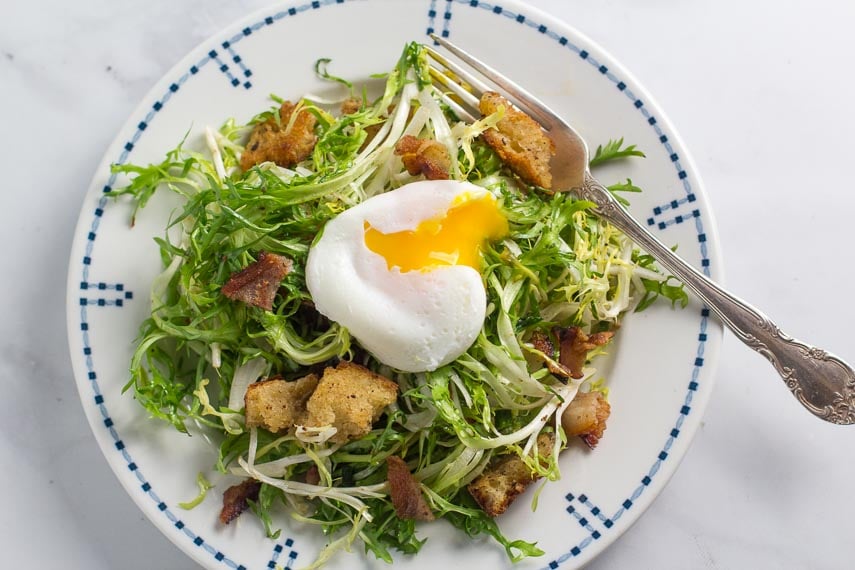 A healthy salad loaded with poached egg, bacon and sourdough croutons.
Get the recipe from FODMAP Everyday: Frisée Salad
Instant Pot Cheese Tortellini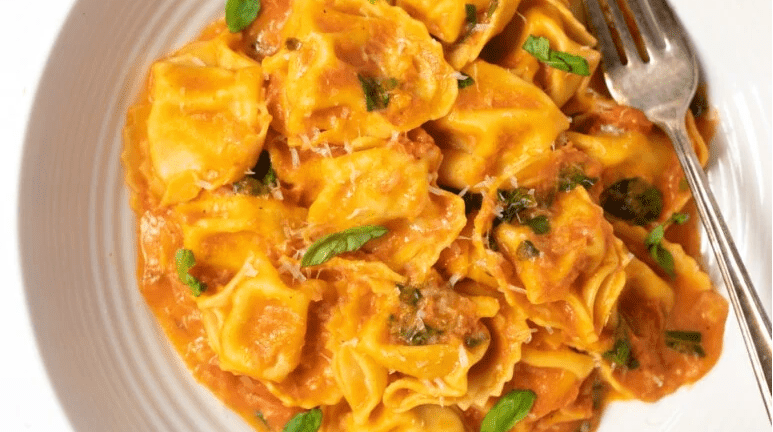 Creamy, cheesy tortellini for a comfort food dinner the whole family loves.
Get the recipe from Piping Pot Curry: Instant Pot Cheese Tortellini
Dump, Bake, and Enjoy: 13 Hands-Off Recipes Done in 30 Minutes or Less.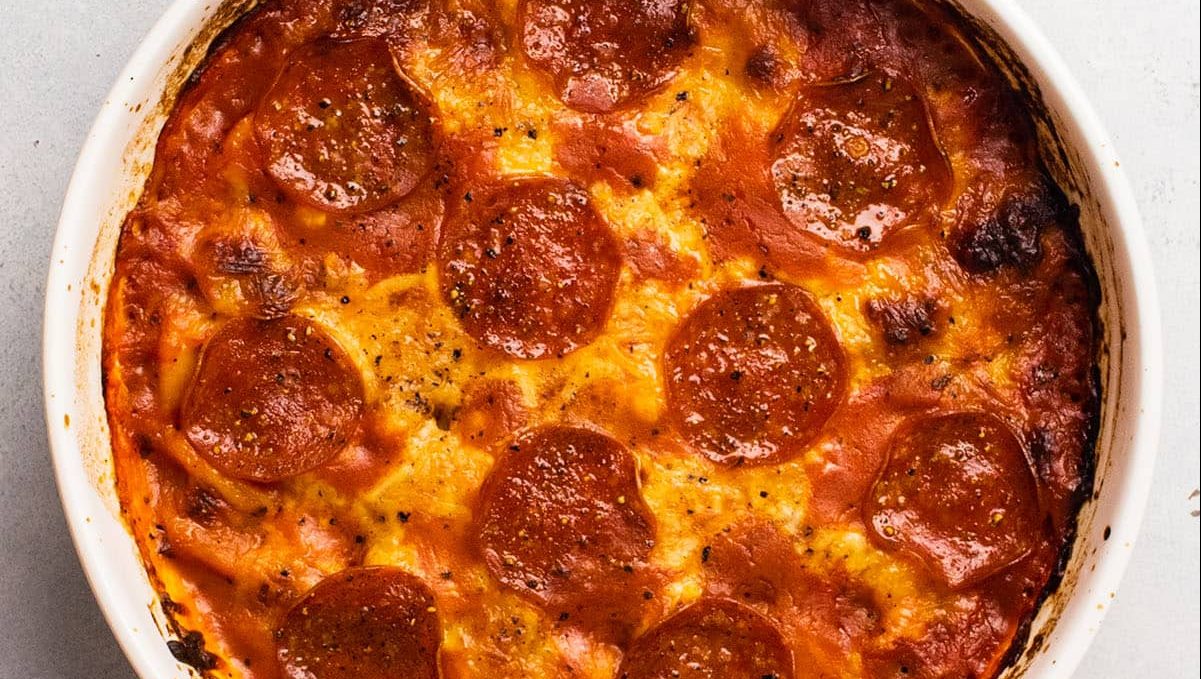 Imagine making a delicious meal with just a few simple steps and less than 30 minutes of your time. Well, you can do just that with these 13 dump-and-bake recipes! They're perfect for busy days when you want something tasty without all the fuss. Find the whole list here.
13 Easy Tasty Salads To Make This Weekend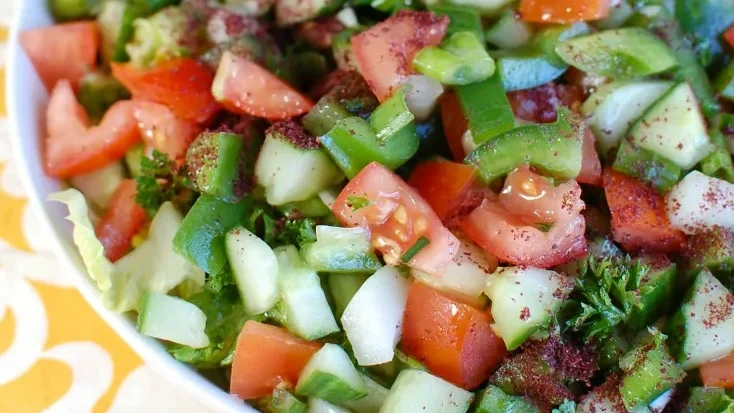 Get ready for a salad adventure that's both delicious and hassle-free. In this collection, we've gathered 13 tasty salad recipes that are easy to make and bursting with flavors. Whether you're a salad enthusiast or just looking for a quick and tasty meal or side, these recipes will satisfy your cravings with minimal effort. Find the whole list here.
20 Delicious Fall Dinners in 30 Minutes or Less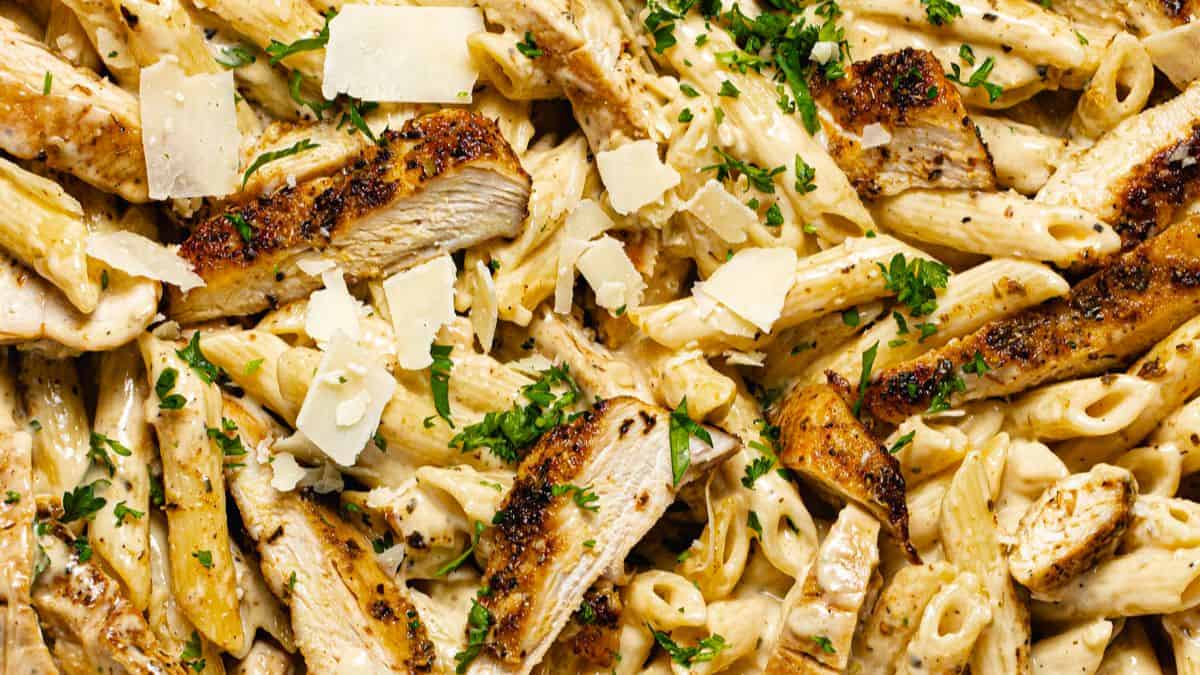 No need to compromise on hearty and delicious dinners due to time crunches! This handpicked collection of 20 fall dinner recipes, each ready in under 30 minutes, will have you savoring the flavors of the season without sacrificing precious time. From warm soups to comforting pastas and savory skillet dishes, these recipes are here to help you enjoy the essence of fall even on your busiest days. Find the whole list here.
29 Heartwarming Dinners for a Cozy Evening In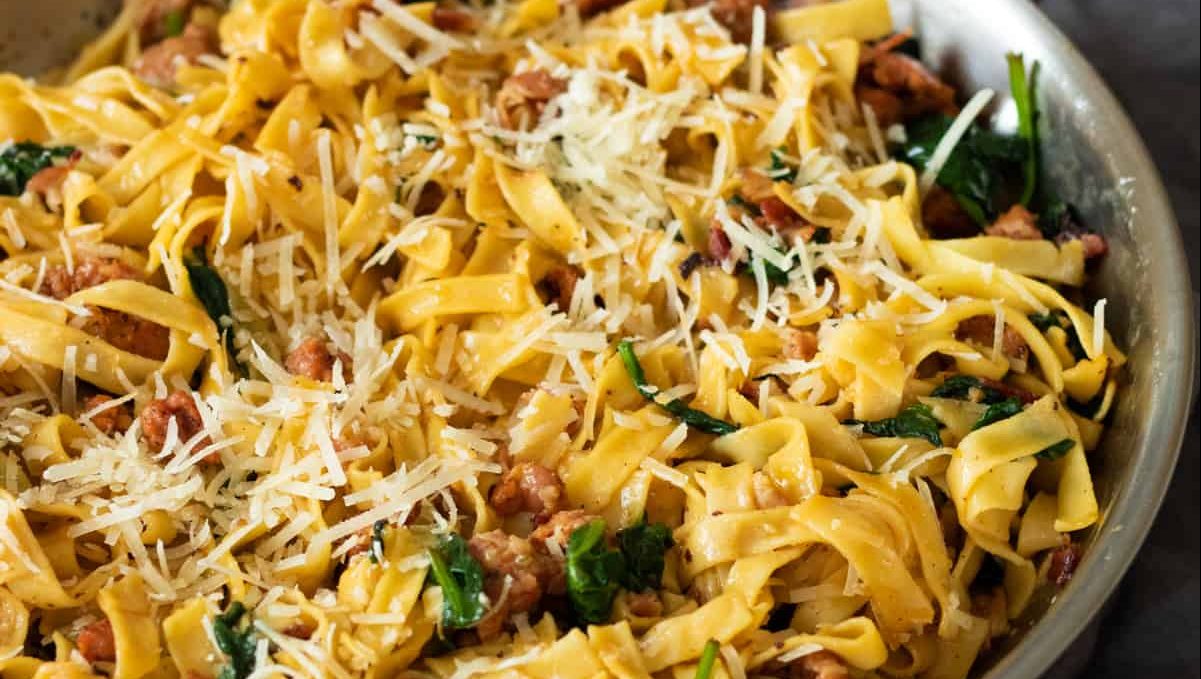 Sometimes, all you need is a cozy dinner to warm your heart and soul. We've gathered 29 comforting dinner recipes that are perfect for those evenings when you want to relax at home. From hearty stews to classic favorites, these dinners will make your evening in extra special. Find the whole list here.
19 Creative Puff Pastry Recipes To Try This Weekend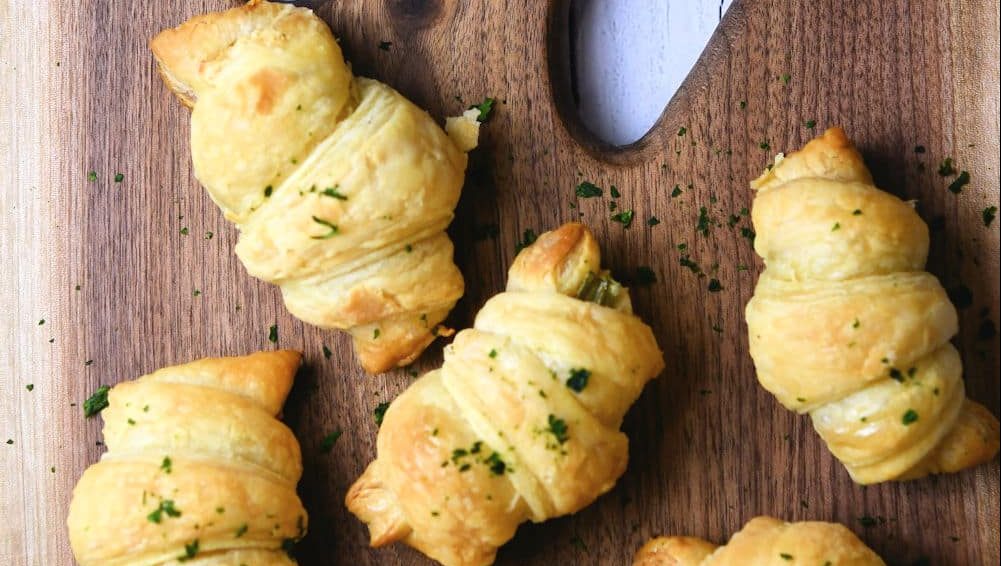 If you enjoy airy, flaky, and buttery puff pastry, you're in for a real treat with these 19 creative recipes. I'll bet you haven't come across most of these before! From tasty snacks to sweet desserts, these recipes put a delightful spin on the classic pastry. Find the whole list here.