This post may contain affiliate links, which are always marked with *. Please read my disclosure for more information.
This article originally appeared on Wealth of Geeks and was written by Karen Kelly.
Do you have to avoid gluten for health reasons? Gluten-free diets are challenging - this post is here to help.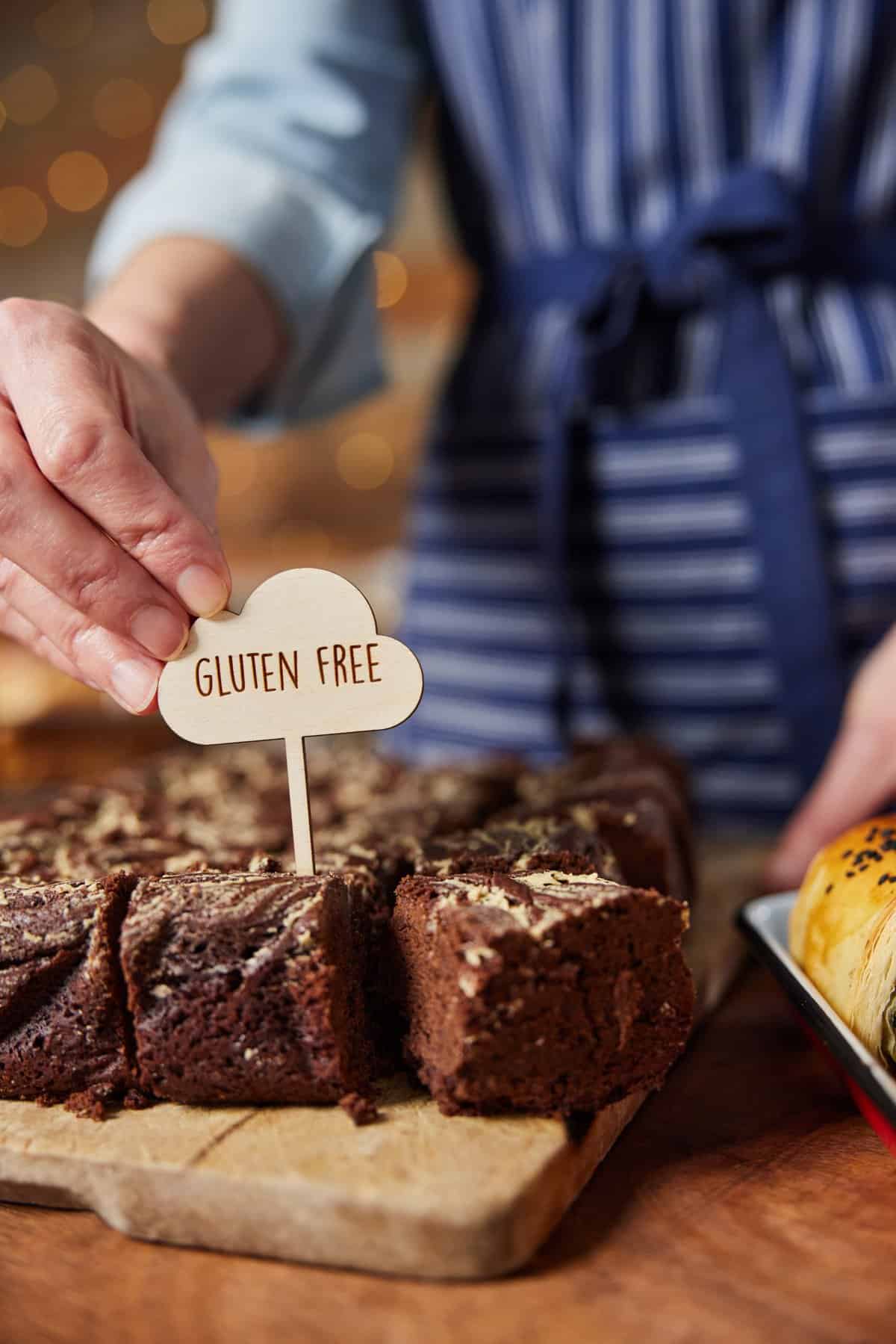 Jump to:
There are some easy ways to prep gluten-free meals. Avoid gluten-laden sauces and stick to basic ingredients. These dinner recipes can be made in under half an hour. Better yet, most only require pantry staples (I bet your family won't even know they are gluten-free!)
What Is Gluten?
Gluten is not bad for you, but it can cause issues for some people. According to The Mayo Clinic, gluten is the glue that holds food together and helps it maintain its shape. It has a glue-like property that gives bread its chewy texture and is often found in cakes, crackers, and pastries.
A gluten-free diet includes all naturally gluten-free foods, like fruits, dairy, beans, vegetables, grains, and meat. You can also eat processed gluten-free foods like cereals, breads, and desserts.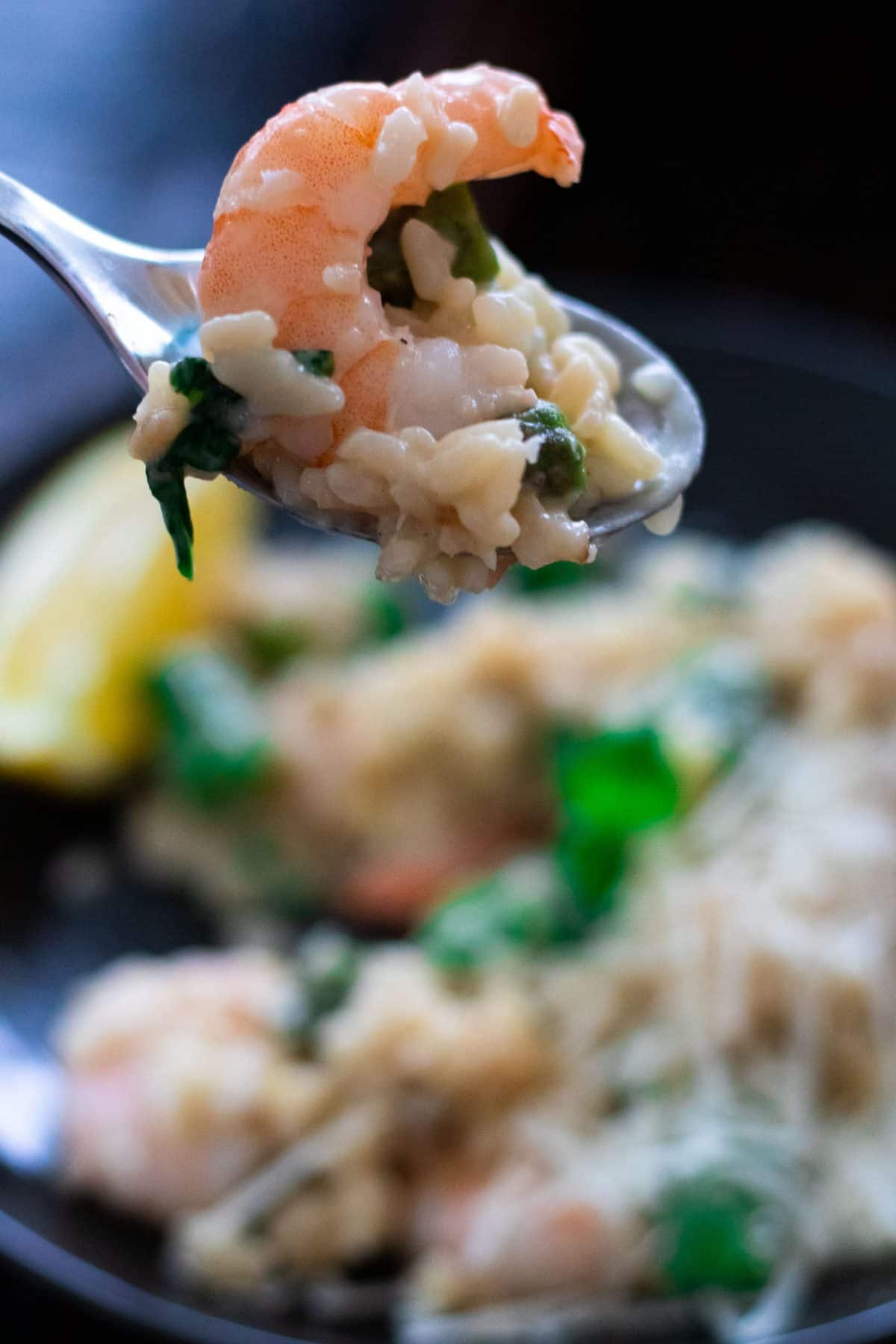 31 Easy
Gluten-free Dinner Recipes
Instant Pot sesame chicken, from Seasonal Cravings, is a quick and easy weeknight meal made in the Instant Pot or slow cooker. To go gluten-free, swap out the soy sauce for tamari instead. Your family will love this delicious sauce!
This creamy Shrimp and Asparagus Risotto from always use butter is loaded with shrimp & asparagus and amazing flavor from lemon, basil and parmesan. A quick & easy dinner that's done in 40 minutes - and fancy enough for any dinner party. Follow the no-stir risotto method, and succeed in making the creamiest risotto every time!
These crispy tostadas from Cook What You Love are topped with stewed chicken, refried beans, lettuce, onions, and toppings. It's a perfect weeknight meal. Make a double batch of chicken so you can use it for leftovers. Add it to salads, grain bowls, or even pizza.
The sheet pan is an innovative cooking method you've got to try. This sheet pan meal from Seasonal Cravings is effortless; just throw the chicken and vegetables on the pan and toss them with the sauce. If you want extra caramelization on your chicken, give it a few minutes under the broiler before serving.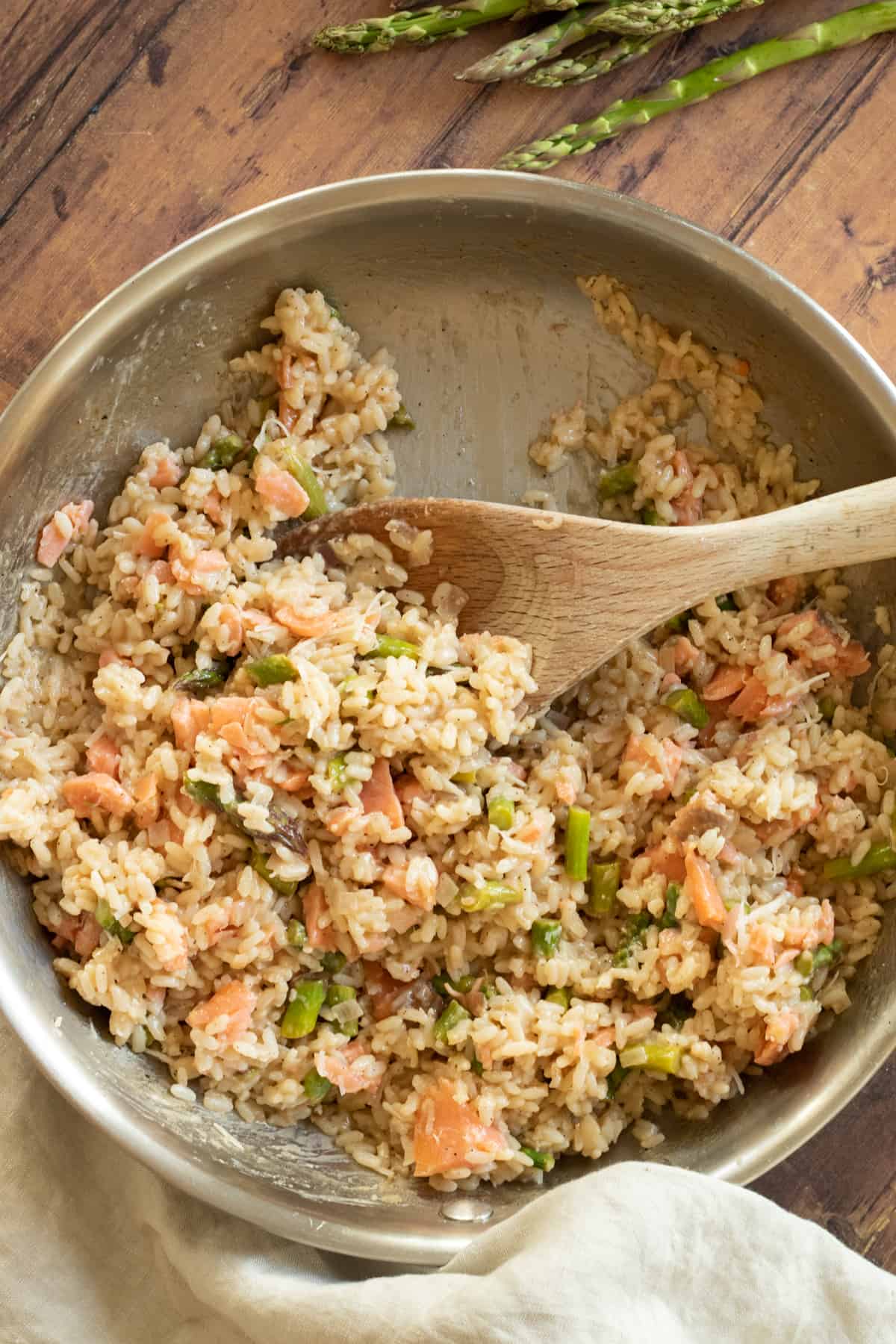 Make this super easy no-stir Smoked Salmon Risotto from always use butter in just 30 minutes! Loaded with amazing lemon, asparagus and cold smoked salmon flavor and sure to quickly become your go-to dinner party dish.
This recipe from Simply Recipes only requires four ingredients and is foolproof. It is simple enough for a Monday night but can be fancied up for company. It makes great leftovers and can be packed up for school and work lunches.
Add whatever seasonal vegetables you have on hand for a side dish. This is a classic recipe that you can use over and over.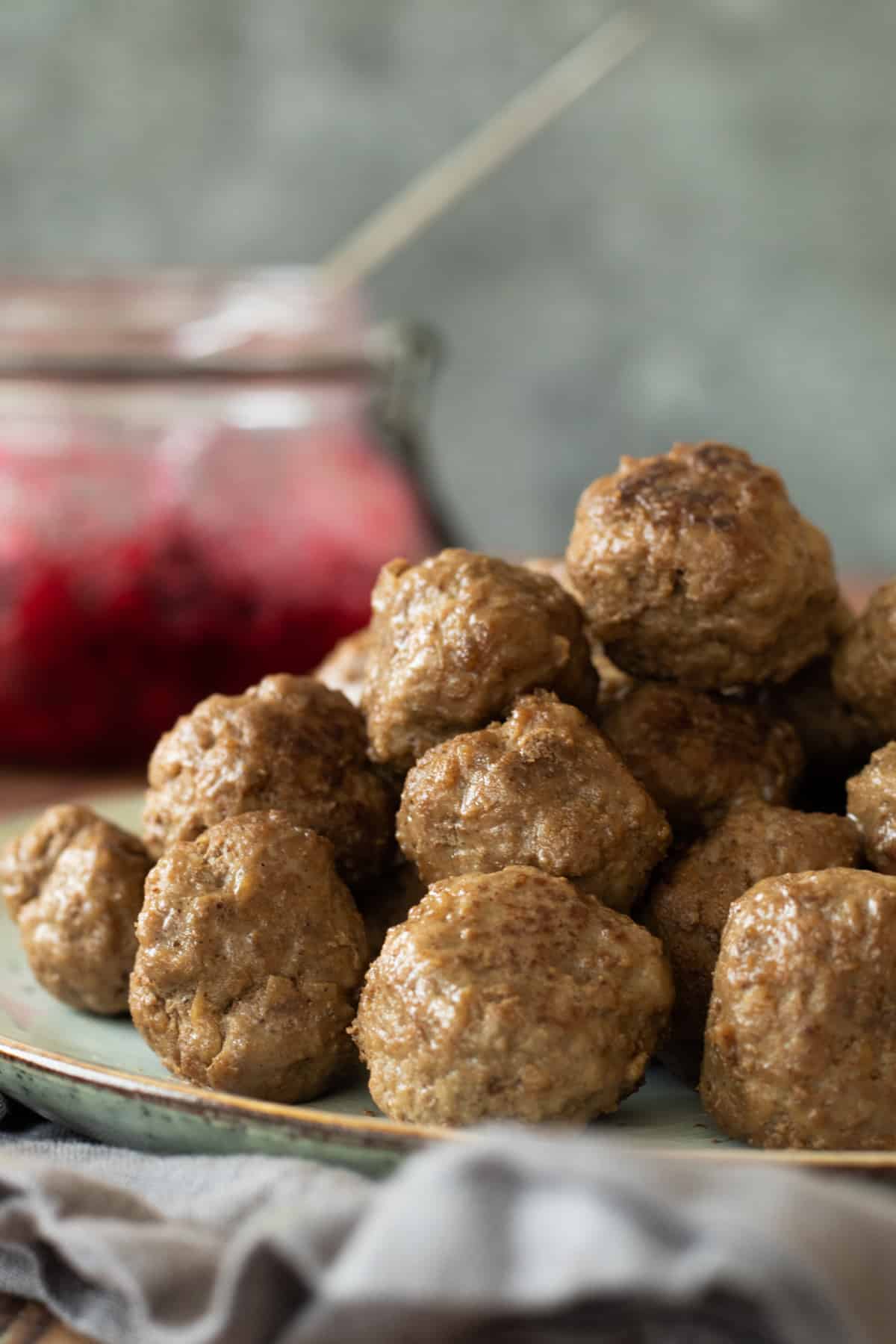 No need to miss out on the meatball action with this tasty recipe from always use butter. Easy to make in under 1 hour, with 3 cooking methods: stove top, air fryer * & oven. The end result? A juicy, flavor packed, tender meatball.
This Greek lemon chicken recipe from Dinner at the Zoo is chicken breast marinated with olive oil, lemon juice, and herbs, then grilled to perfection. This quick and easy dinner option is perfect for regular meals yet also elegant enough for entertaining.
Bursting with flavor, juicy, hearty, and comforting, this Spanish chicken and rice from Lavender and Macarons make a delicious one-pot recipe for the whole family. Perfect for a weeknight or Sunday dinner.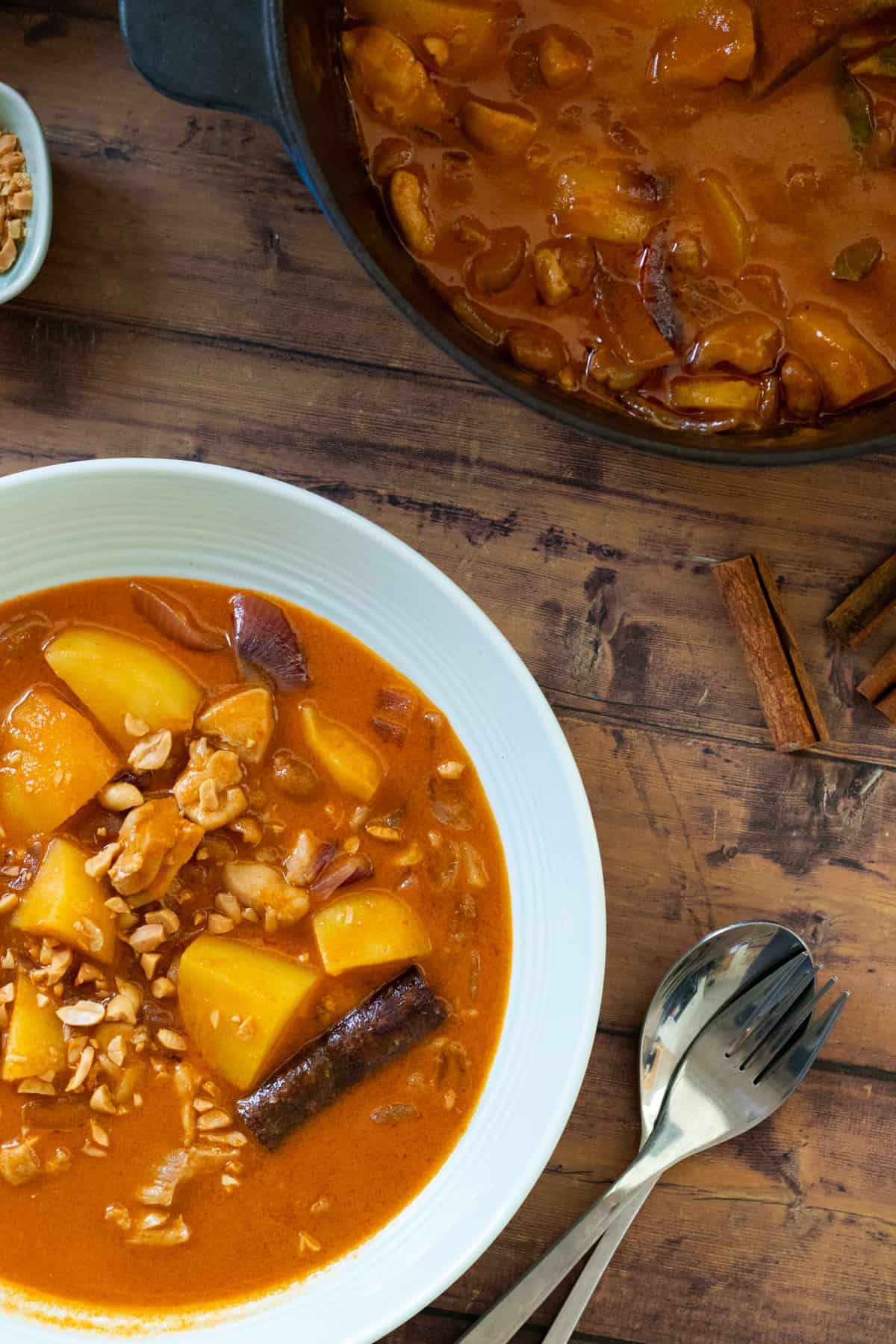 This authentic Massaman Chicken Curry (Gaeng Massaman Gai) from always use butter is made in one pot in just 45 minutes, using store bought curry paste. With coconut milk, chicken, potatoes and peanuts it's super creamy, subtly sweet and not so spicy.
Moist, pan-fried chicken tenders from Bless This Mess are coated in flavorful seasoning and then pan-fried until blackened on all sides. The blackened chicken tenders are crisp and crunchy on the outside but tender and juicy on the inside.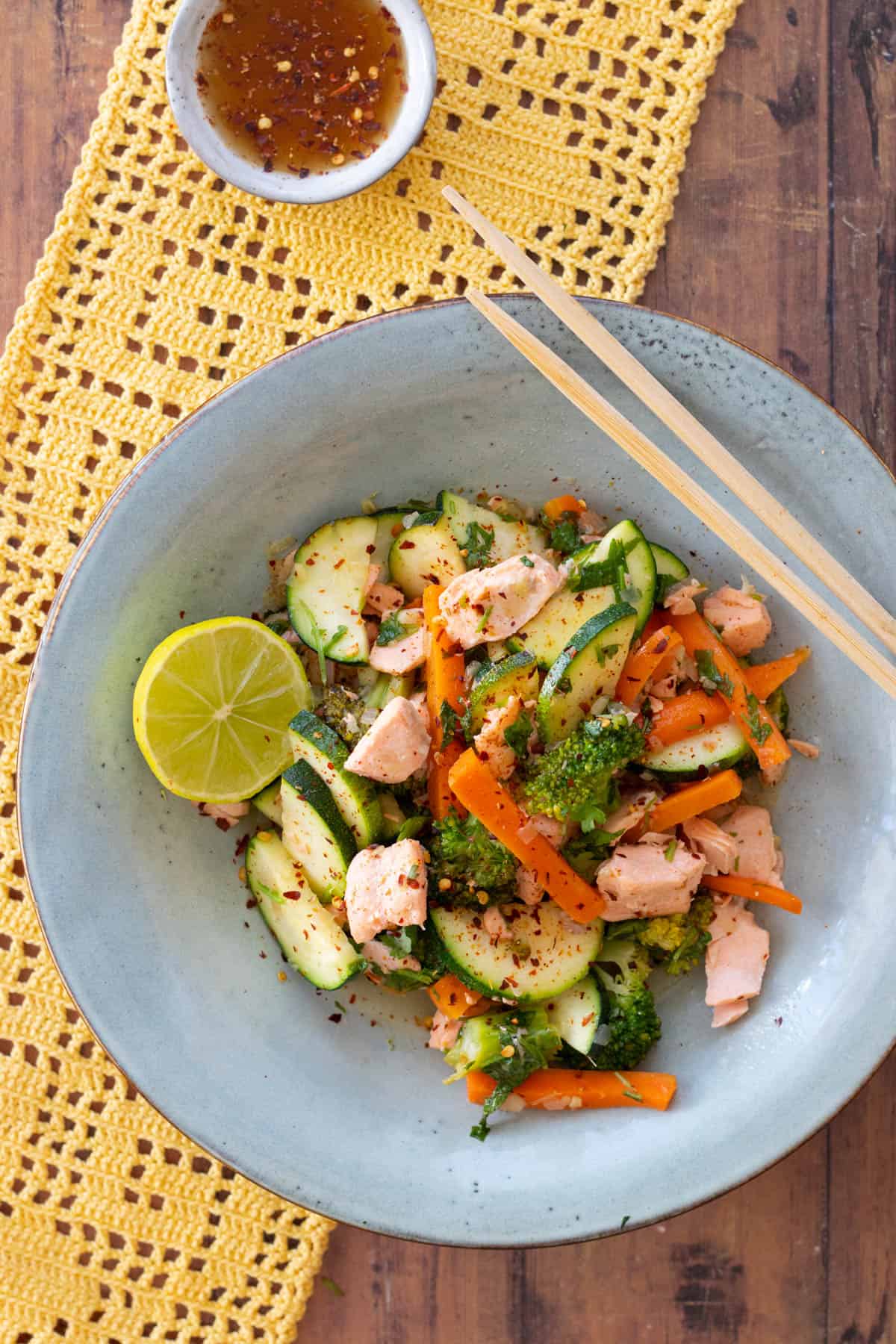 If you're looking for a quick weeknight salmon recipe, try this healthy stir fry from always use butter. It's all done in just 20 minutes and made with lots of veggies for a lighter dish with subtle flavors, and a fresh touch from lime juice & fresh cilantro. A complete meal on its own, or serve with a side of rice.
This pesto chicken risotto from Through the Fibro Fog is a tasty comfort food dish full of flavor! Shredded chicken is combined with green vegetables and pesto for an easy dinner that comes together in your skillet.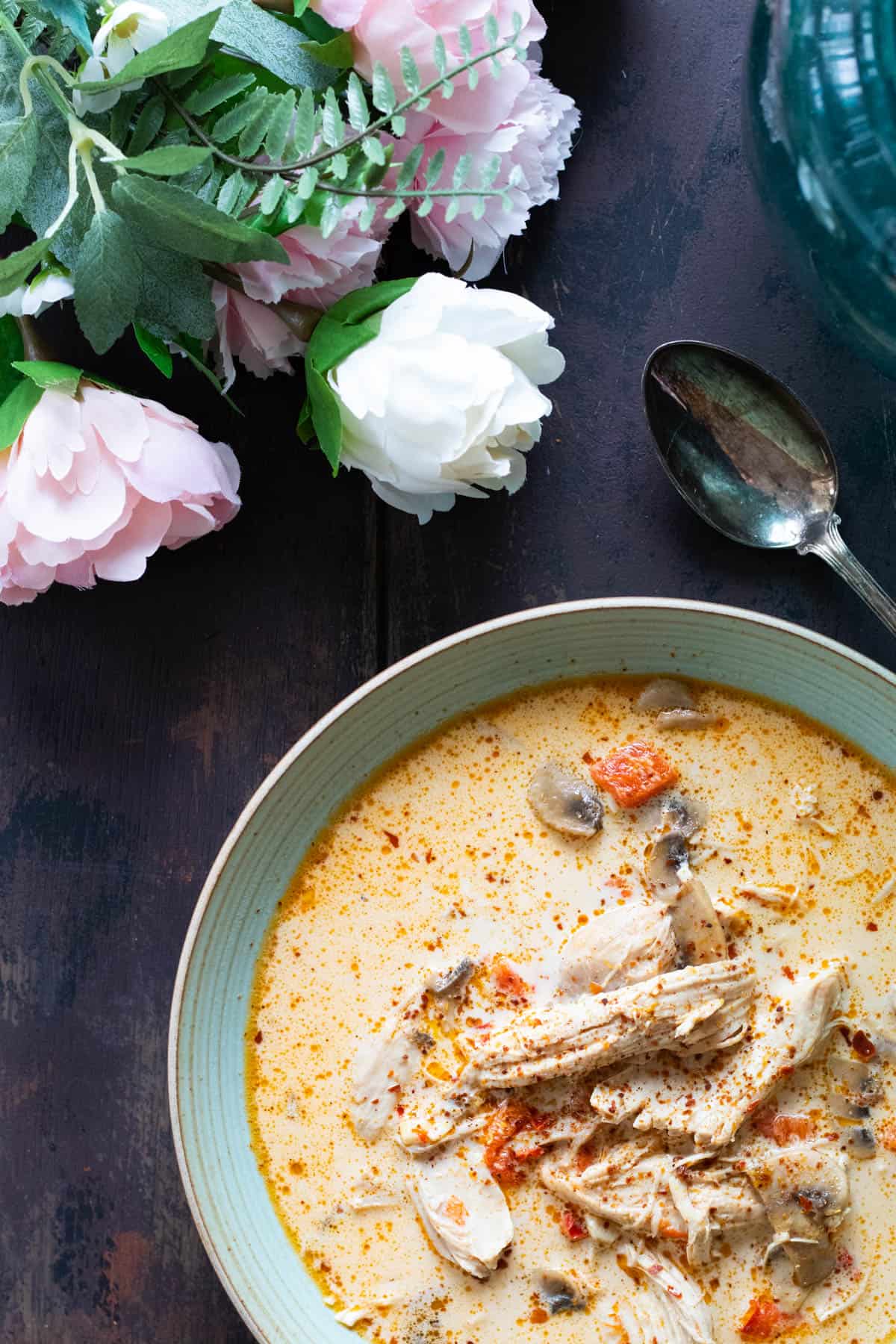 Make this Instant Pot * Chicken Soup from always use butter in just over an hour, for a flavor packed and cosy dinner. Creamy with a light spicy kick, this soup is just the comfort food you need. You can also make it stove top, with this Spicy Chicken Soup recipe.
These easy gluten-free stuffed peppers from Dish by Dish are filled with a flavorful mixture of fluffy quinoa, minced beef, and sautéed veggies. A colorful and vibrant meal that's filling and tasty, these baked stuffed peppers are dairy-free, too. If you're looking for another flavor twist, you can also try these Mexican Stuffed Bell Peppers from always use butter.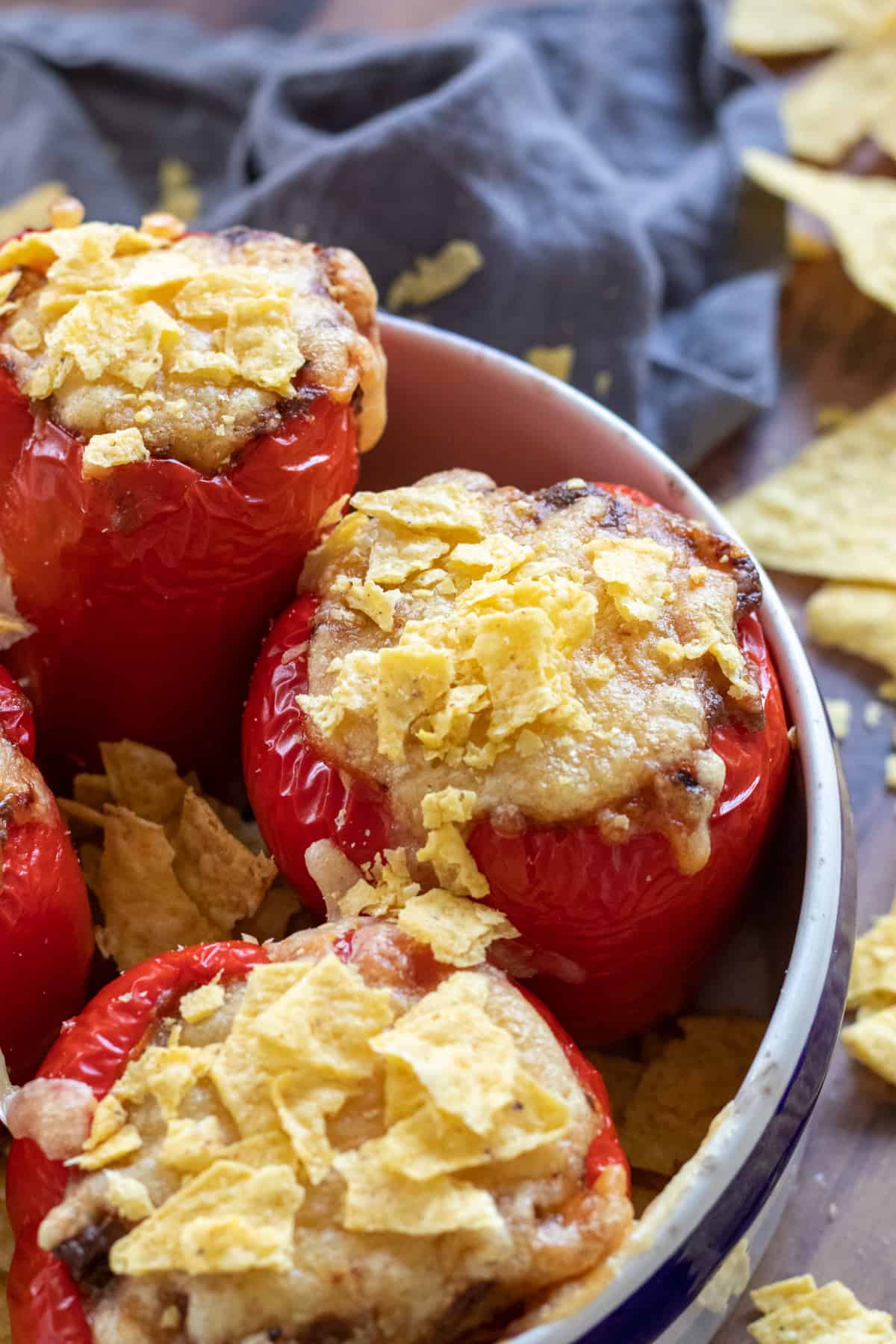 If you like spring rolls, you will love this Thai noodle bowl from A Couple Cooks. It has crisp veggies, tender noodles, fresh herbs, and crunchy crushed peanuts. Add chicken, beef, shrimp, or tofu. Skip the take-out!
If you prefer a casserole, you will love this one with Mexican-flavored beef and lots of gooey mozzarella and cheddar cheese. The layer of sour cream makes it rich and dreamy. This recipe from Low Carb No Carb can also be used as a dip at your next gathering.
Sometimes we crave comforting food, like soups and stews, especially in the colder months. Soups are great for using up leftover vegetables you may have in your crisper.
This hamburger soup from Seasonal Cravings is made with ground beef, onions, carrots, peas, sweet potatoes, and spices. It keeps well in the refrigerator for several days, so plan to make a double batch.
This recipe uses gluten-free oatmeal, shredded onion, and zucchini to keep it extra moist. Serve it with mashed potatoes and a green salad.
The air fryer makes for a crisp exterior and moist, tender, flaky salmon every time. This delicious meal from Primavera Kitchen can be on the table in less than 30 minutes with minimal cleanup. Serve it with a green vegetable and some buttered noodles, and you are good to go.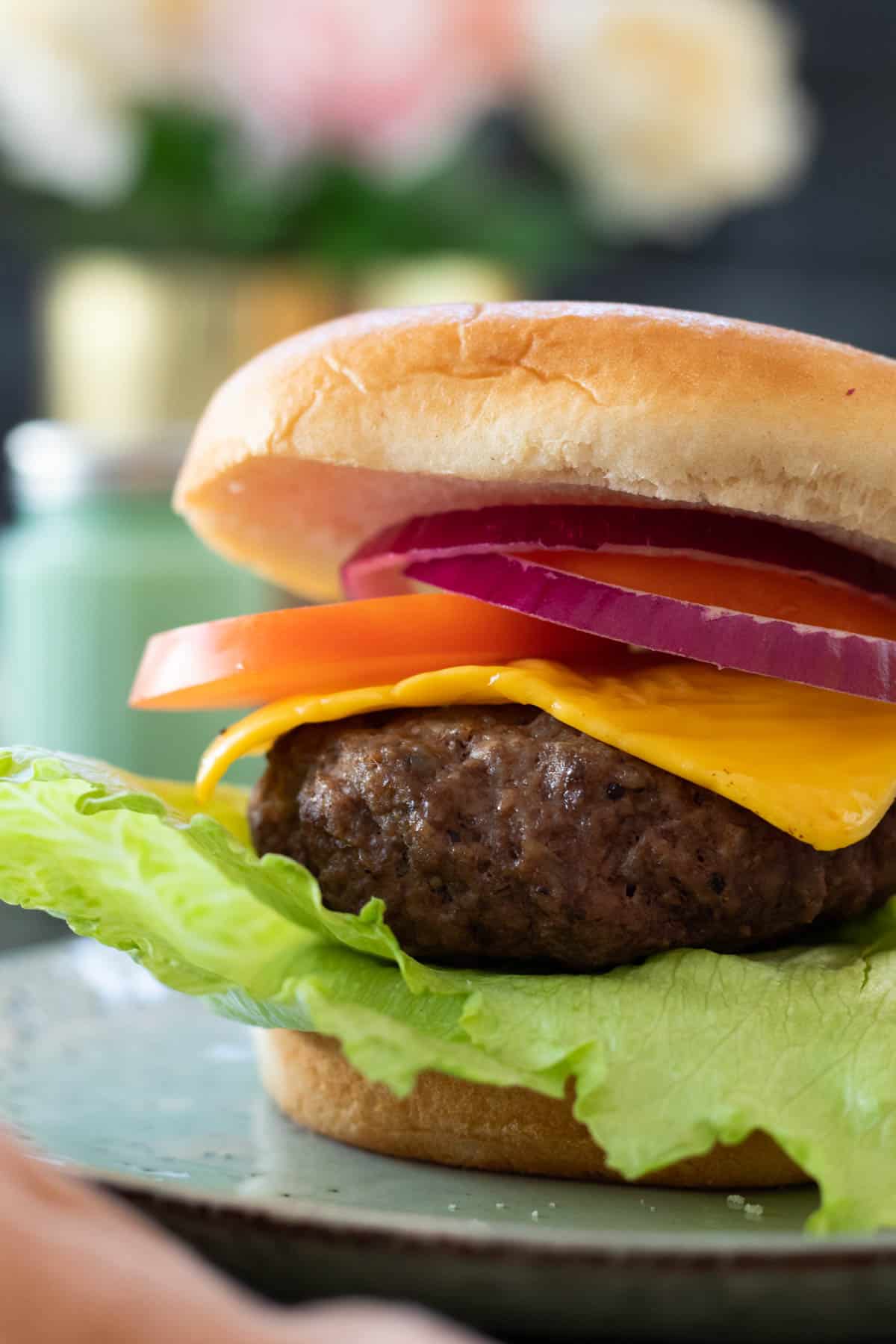 With quick prep & less 10 minutes of cooking you can make the best Air Fryer * Hamburgers from always use butter. Juicy and perfectly cooked, and all ready to serve with your favorite burger toppings and gluten free buns! And you know what? The same easy, tasty, recipe works for grilling and pan frying as well!
This hearty salad from Razzle Dazzle Life is always a good option, especially when you are short on time. Marinating the shrimp in a cilantro lime marinade makes the shrimp so flavorful.
If your family is picky about their salads, put each ingredient in separate bowls and let them make their own salad creations.
Gluten-free pasta has come a long way, and there are many delicious options at the grocery store now. This simple dish from Iowa Girl Eats is made with gluten-free penne pasta, red onions, spinach, tomatoes, and plenty of cheese and garlic. Sometimes the simple dishes are the best! Serve with crusty gluten-free bread.
The roasted tomatoes in this ramen noodles recipe bring such a fantastic umami flavor to this dish. This delicious meal from Lane and Grey Fare is gluten and nut free and can easily be vegan by making a few minor substitutions.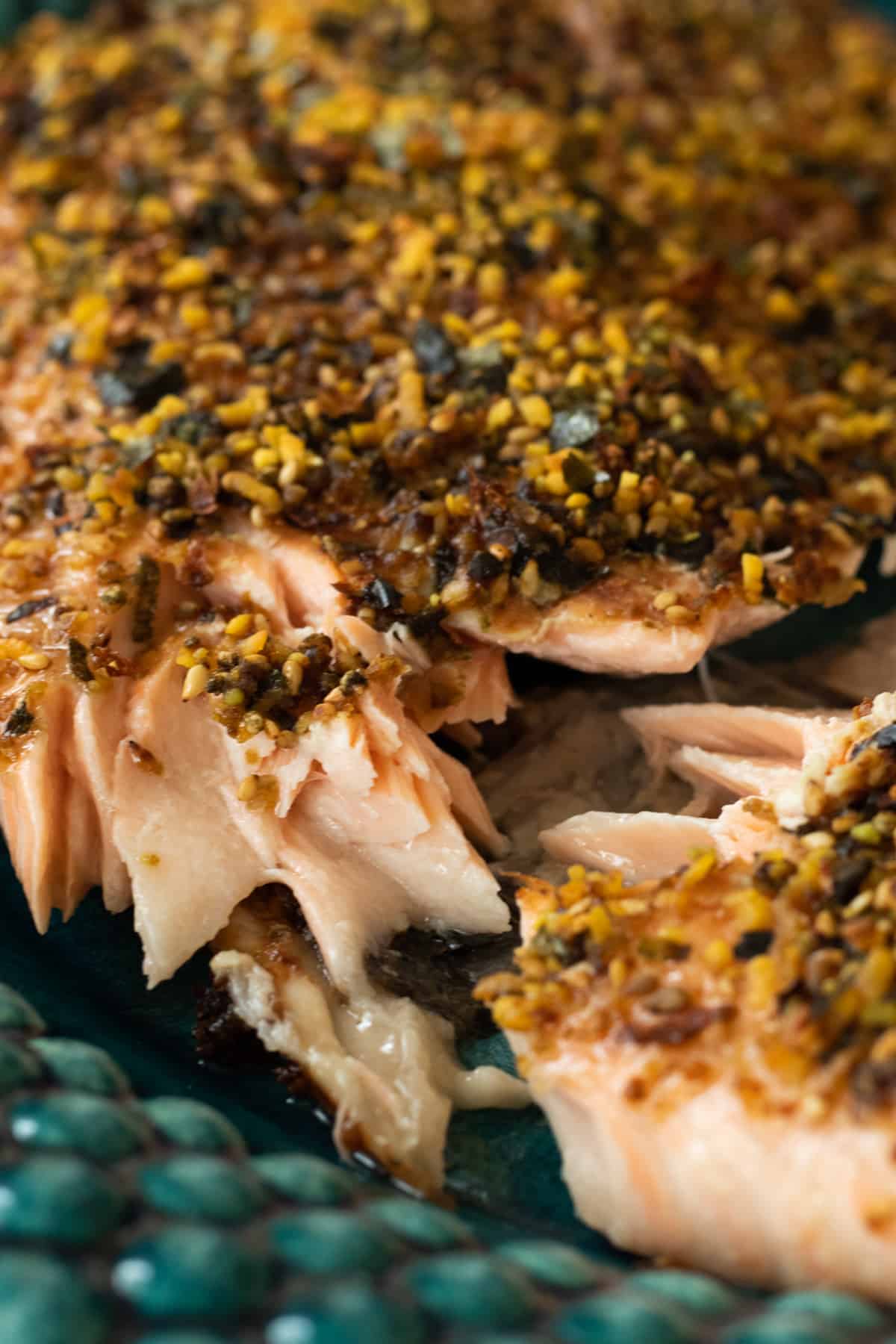 This Furikake Salmon from always use butter is crispy and delicious, and easy to make in just 22 minutes. With salty Japanese soy sauce and delicious Furikake seasoning this is a flavor packed Asian style meal. A simple recipe that's great for busy weeknights, and perfect paired with rice or veggies.
This vegan enchilada soup from Easy Chick Peasy uses red enchilada sauce to pack tons of flavor into a short cooking time. Between the bold flavors and creamy-yet-hearty texture, this vegan soup will quickly become one of your favorite one-pot recipes.
This keto Philly cheesesteak style beef skillet from Officially Gluten Free is a delicious mix between Sloppy Joe's and Philly cheesesteak. It's an easy, inexpensive, family-friendly meal you can throw together in less than 30 minutes.
Chicken adobo is a favorite tangy, salty, sweet Filipino recipe because it's easy and delicious! It is made even easier by Boulder Locavore with the slow cooker. Only a few minutes to set it up, and your favorite comfort food is ready in four hands-off hours.
Simple and delicious lentil dah from Nourish Plate is made with just a few pantry ingredients. This vegan dish is healthy, cheap, and very satisfying. Red lentils are cooked with fragrant spices and creamy coconut milk until a creamy and thick texture is reached.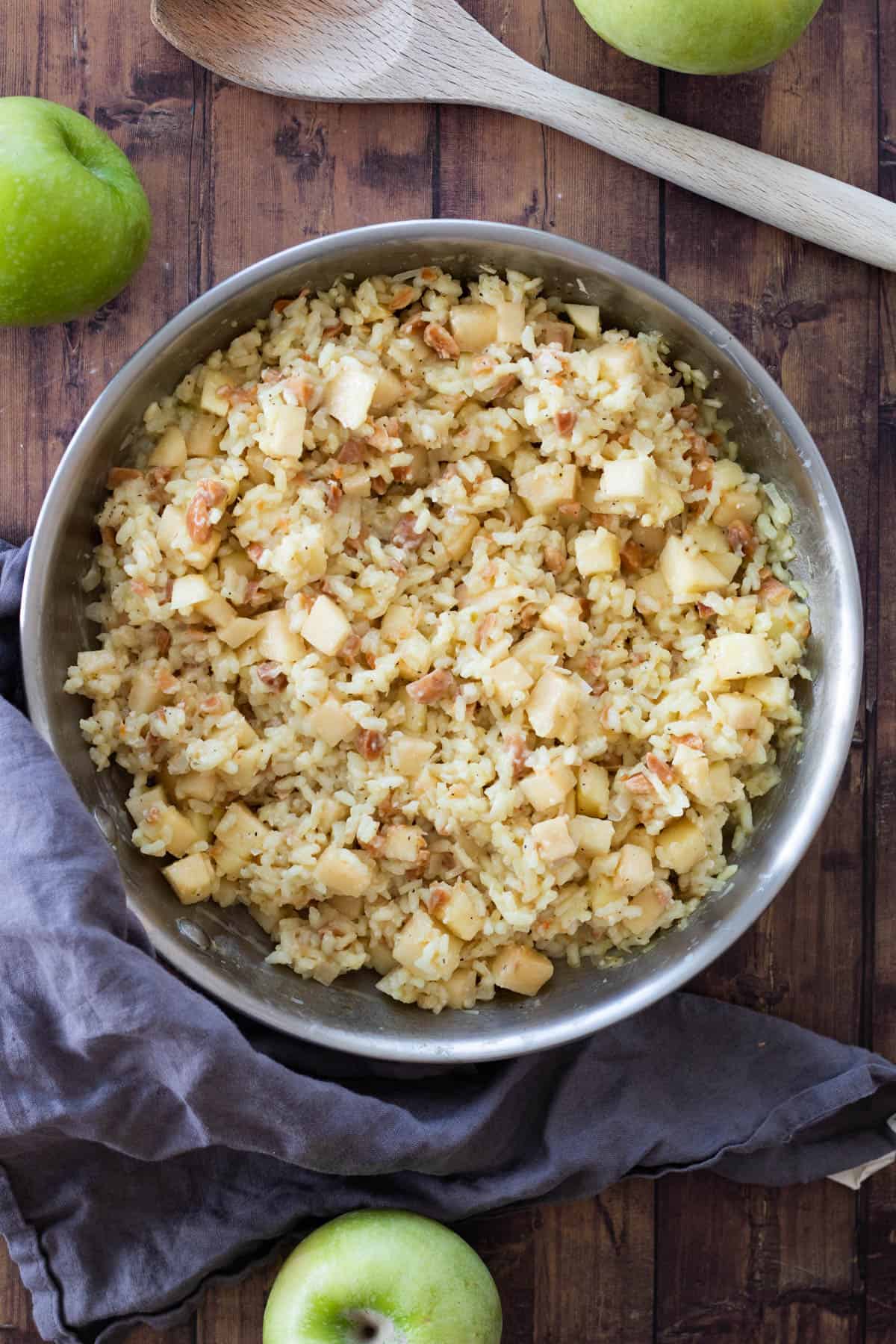 Try this delicious Apple Risotto from always use butter. It's loaded with apple flavors and all done in 35 minutes. It's a delicious side dish or meal on its own, topped with crunchy Marcona almonds. Follow the no-stir risotto method for the creamiest, easiest risotto!
This vegan Thai green curry from Vegan Huggs is a fragrant and flavorful one-pan dish that is crammed with wholesome vegetables and tofu simmered in a rich and creamy green sauce. With a mix of mildly spicy, savory, tangy, and umami flavors, this dish will make your senses reel in delight.
Try putting a few of these easy gluten-free dinner recipes into your weeknight rotation. The cook will be pleased with how quickly they come together, and your family will think they are delicious. Be sure to make enough to enjoy leftovers the next day.
This article originally appeared on Wealth of Geeks.