When it's dinner time and you want something good, you shouldn't have to spend hours in the kitchen! You can serve your family with delicious meals that require minimal effort. Say hello to no-fuss dinners with these must-try recipes!
Air Fryer Bone-In Pork Chops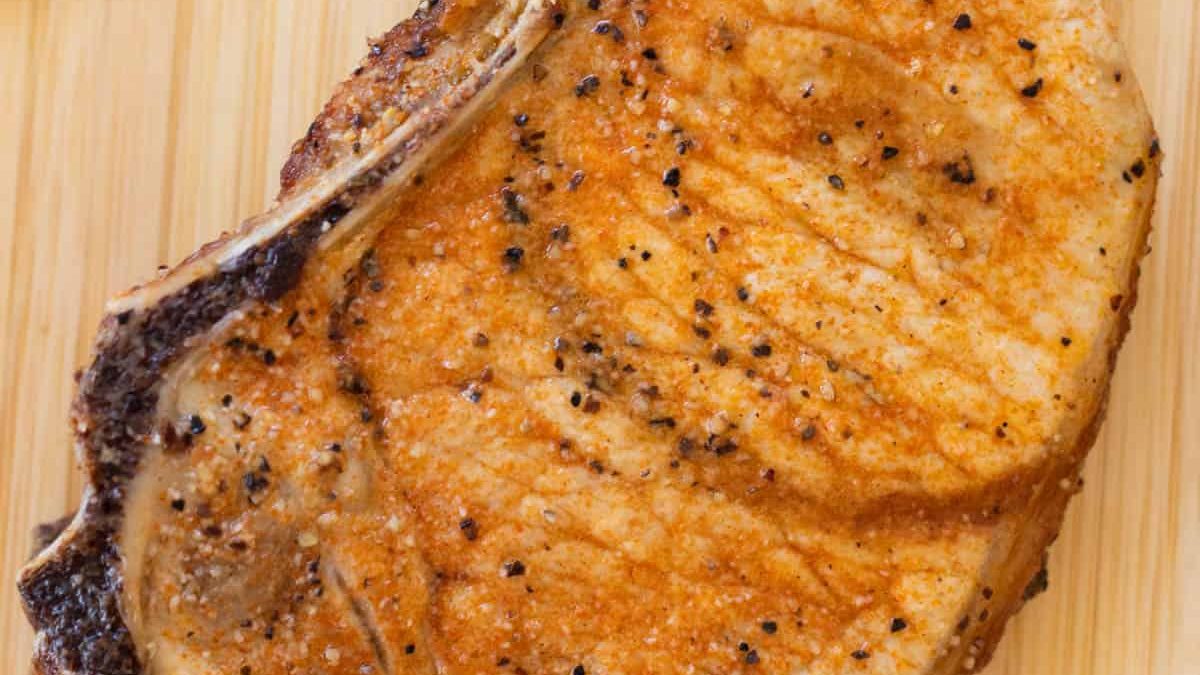 Looking for a quick and easy weeknight meal that's packed with flavor? Look no further than these juicy, tender Air Fryer Bone In Pork Chops! Best of all, this recipe requires just a handful of ingredients and is done in 25 minutes or less.
Get the recipe: Air Fryer Bone In Pork Chops
Halloumi Wraps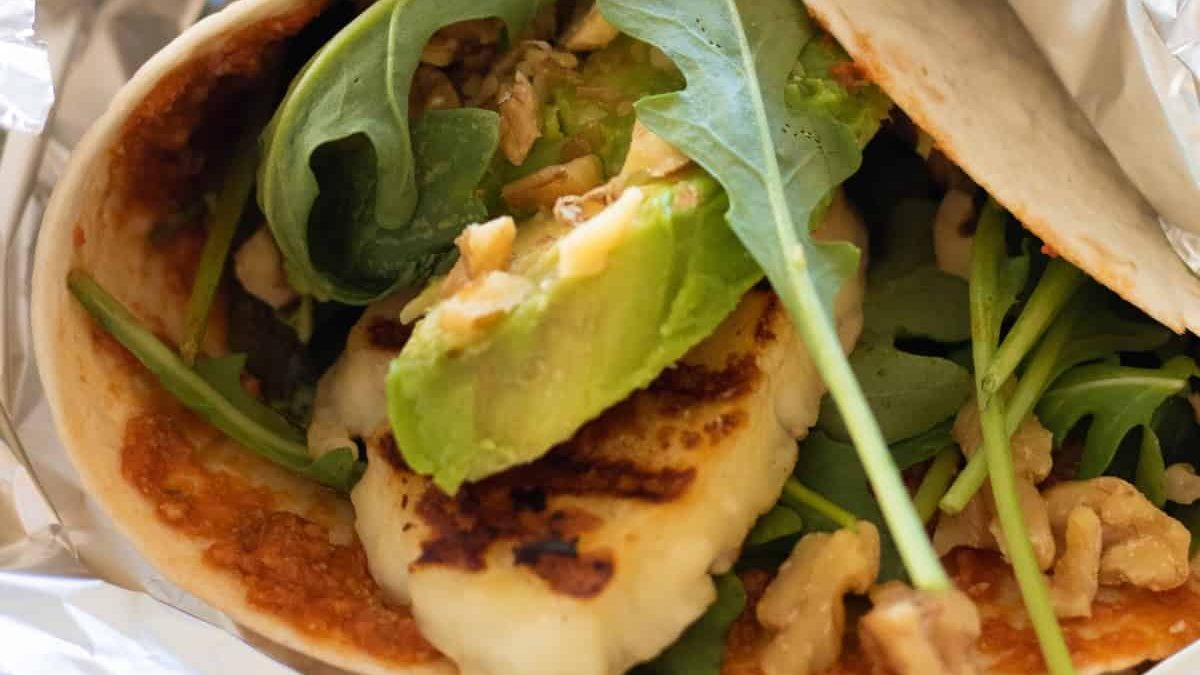 Make the halloumi wraps that everyone loves - kids and foodies included! - and be the star of your next picnic or road trip. With halloumi cheese, red pesto (store-bought is fine), avocado and walnuts these wraps are packed with flavor, done in 20 minutes and super easy to make.
Spanish Chicken Stew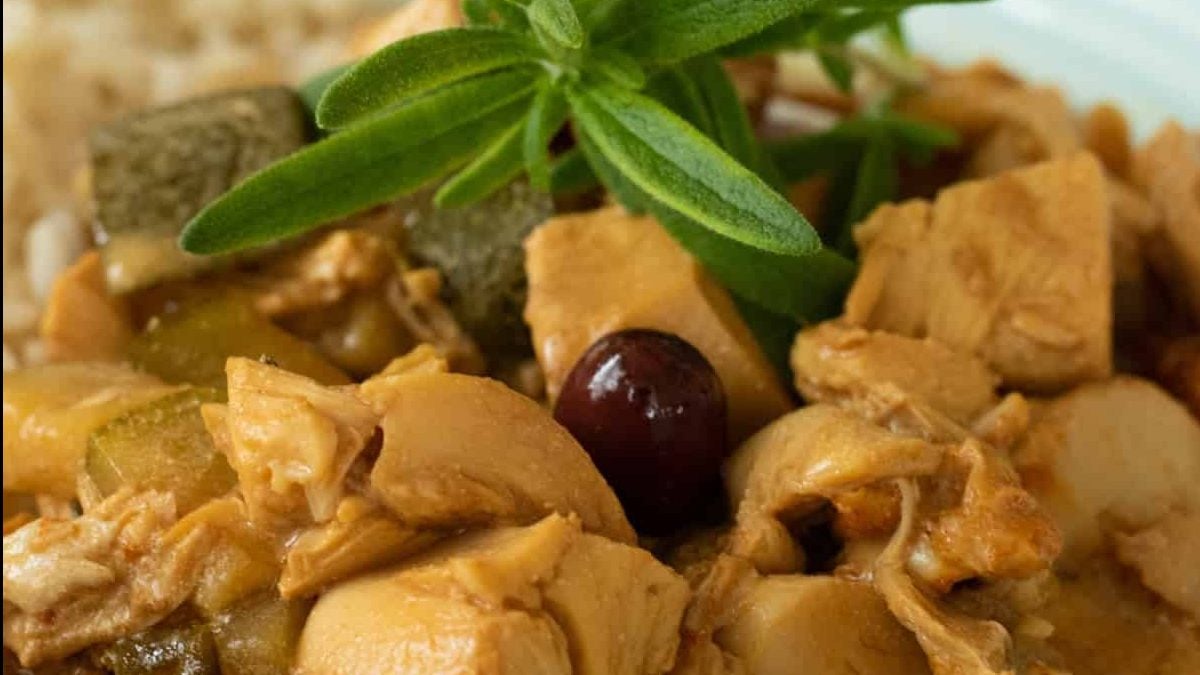 Make a quick chicken stew with the help of rotisserie chicken - packed full with lemon & rosemary flavors! Get the recipe from always use butter: Easy Spanish Chicken Stew
Lemon Ricotta Pasta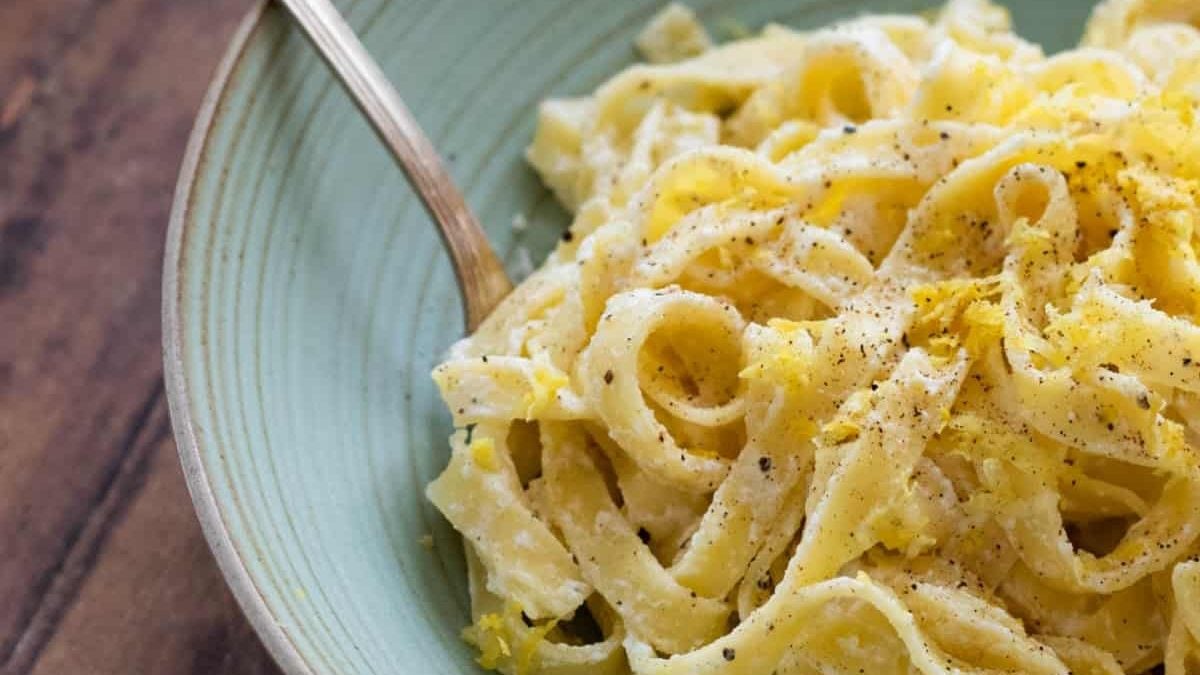 Make Lemon Ricotta Pasta in under 10 minutes for a quick & easy meal. Loaded with lemon & garlic flavors this cheesy pasta is a great main course or side dish for your favorite protein.
Instant Pot Bolognese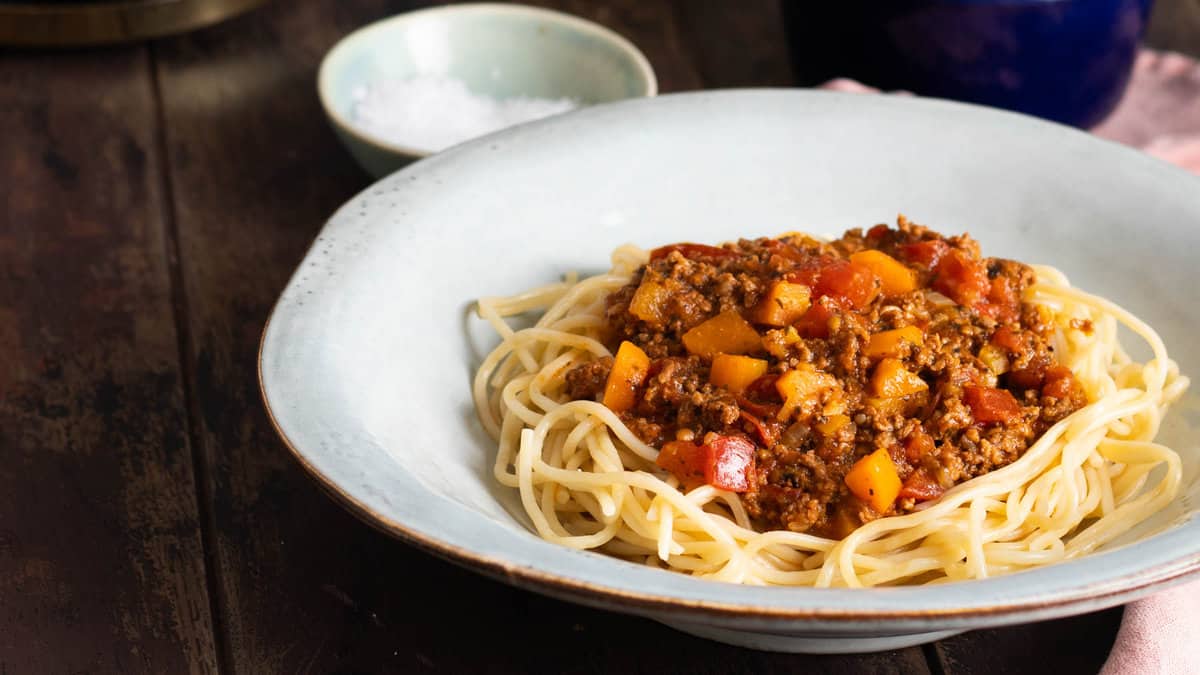 Save time in the kitchen with this Instant Pot bolognese! A rich and hearty pasta sauce, this instant pot recipe brings all the flavors of the classic dish simmered for hours into a quick meal with basic pantry ingredients.
Get the recipe: Instant Pot Bolognese
Salmon Tacos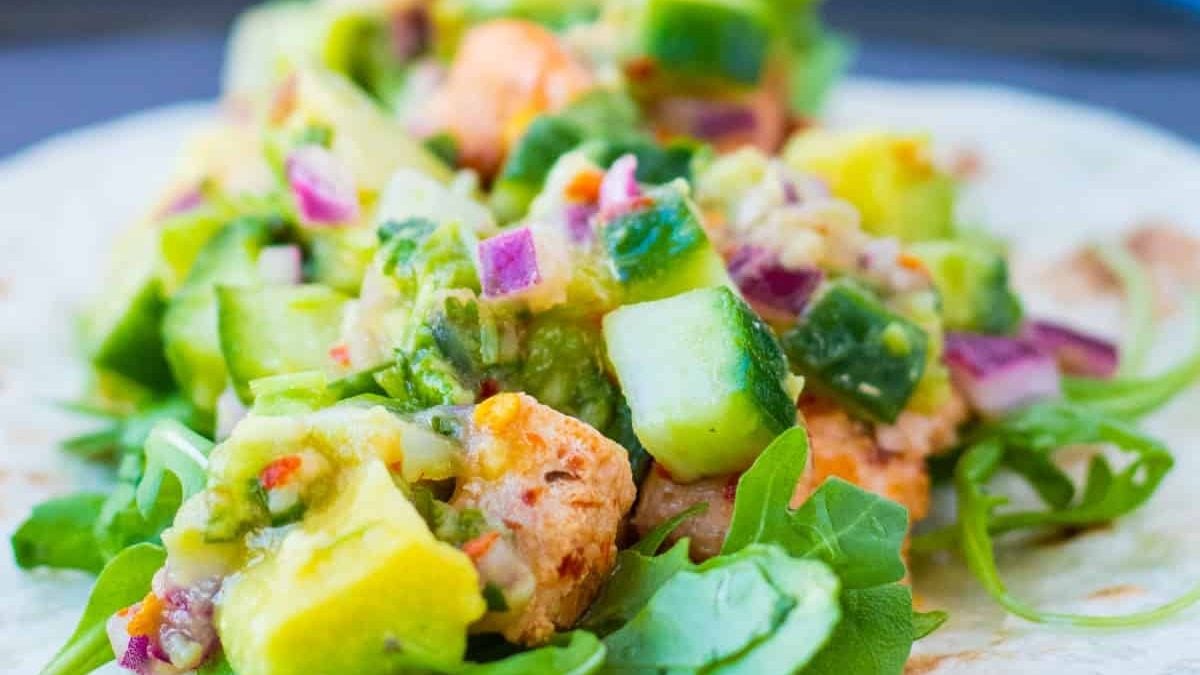 Healthy salmon is seasoned lightly, pan-fried quickly, and deliciously paired with a super easy Ginger Avocado Salsa to make the perfect healthy Salmon Tacos. All with just a few short minutes of cooking, loads of health benefits and even more taste!
Garlic Butter Shrimp Pasta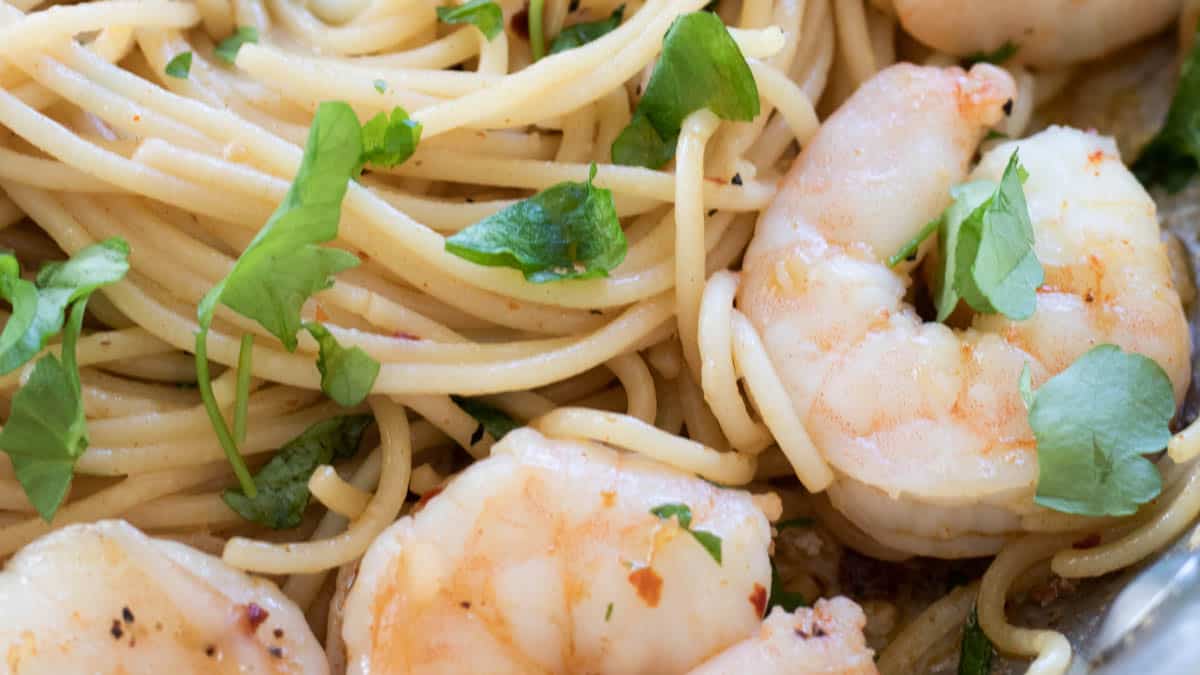 This 15-minute Garlic Butter Shrimp Pasta is an irresistible combination of tender shrimp, al dente pasta, and flavorful garlic butter sauce. Follow this simple recipe to create an effortless meal that blends the best of seafood and pasta into a delicious dish the whole family will love.
Get the recipe: Garlic Butter Shrimp Pasta
Roast Salmon with Spring Greens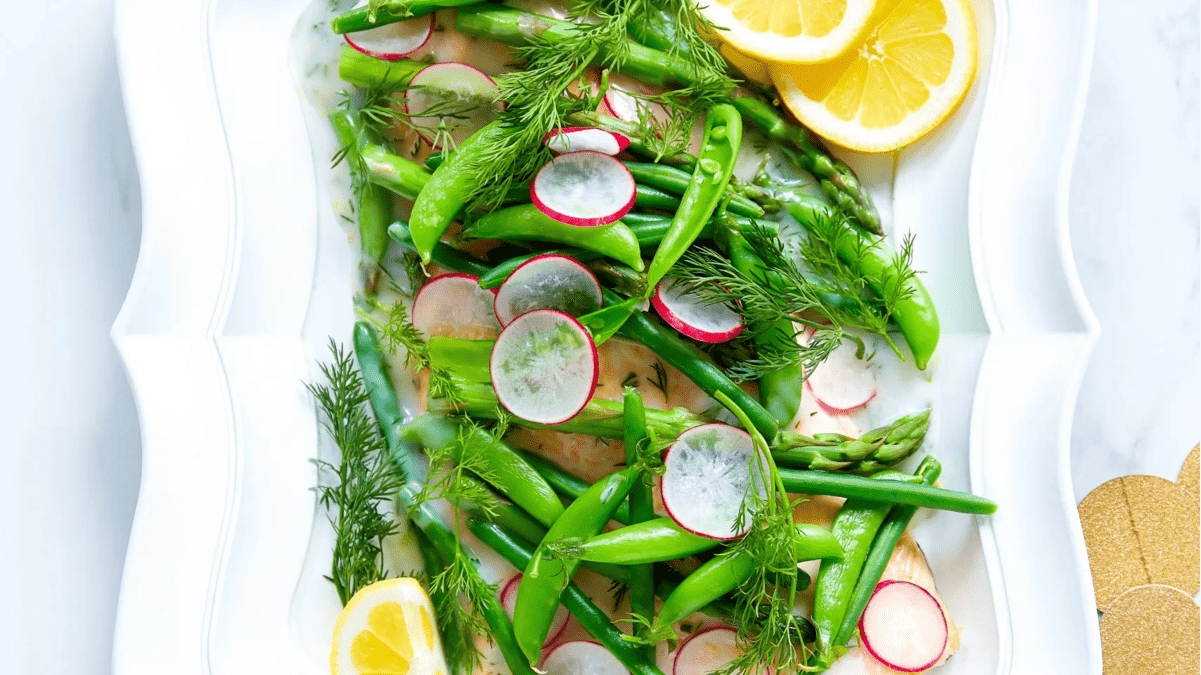 For a show-stopping fish dish that looks as good as it tastes, look no further than our Roast Salmon with Greens. Best of all, it's really easy to prepare.
Chicken Pesto Pasta Salad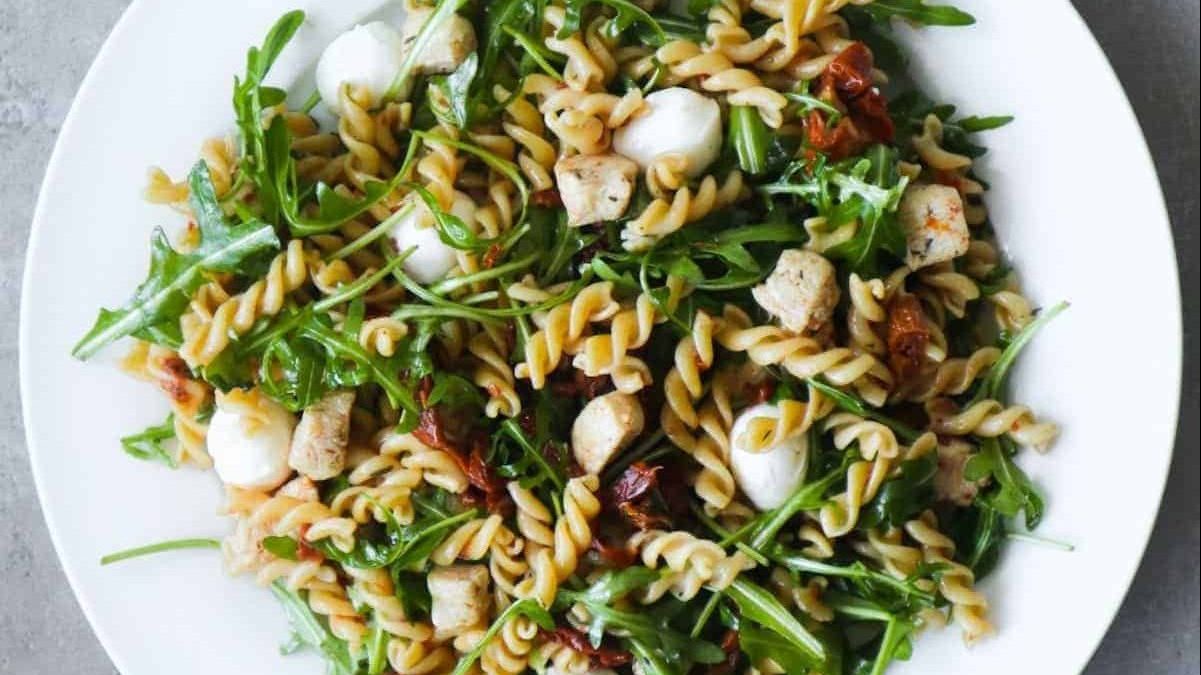 This chicken pesto pasta salad recipe is perfect for summer. This healthy, simple salad that is quick to prepare and perfect for a BBQ!
Lobster & Scallop Pasta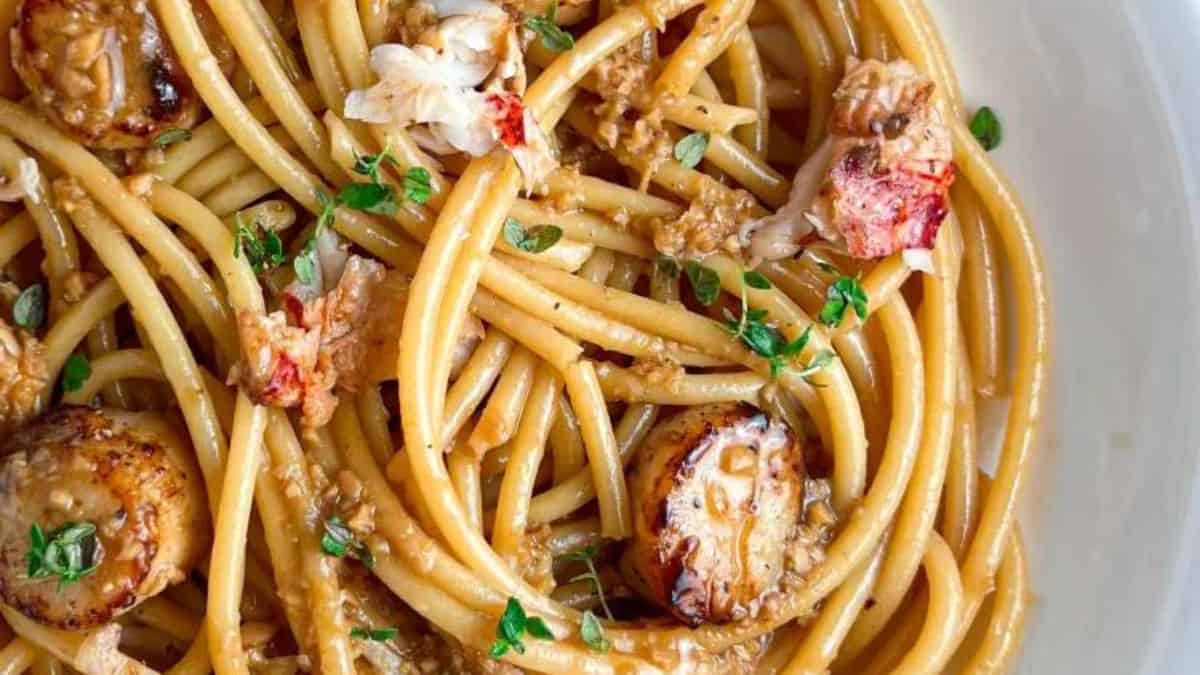 This lobster and scallop pasta is the perfect option for a special occasion meal at home! The recipe is loaded with lobster and scallops, coated in a tangy lemon garlic wine sauce! If you've never prepared lobster at home before, this is a great first recipe to try! It uses lobster tails, which are so much easier than preparing a whole lobster.
Grilled Halloumi & Peaches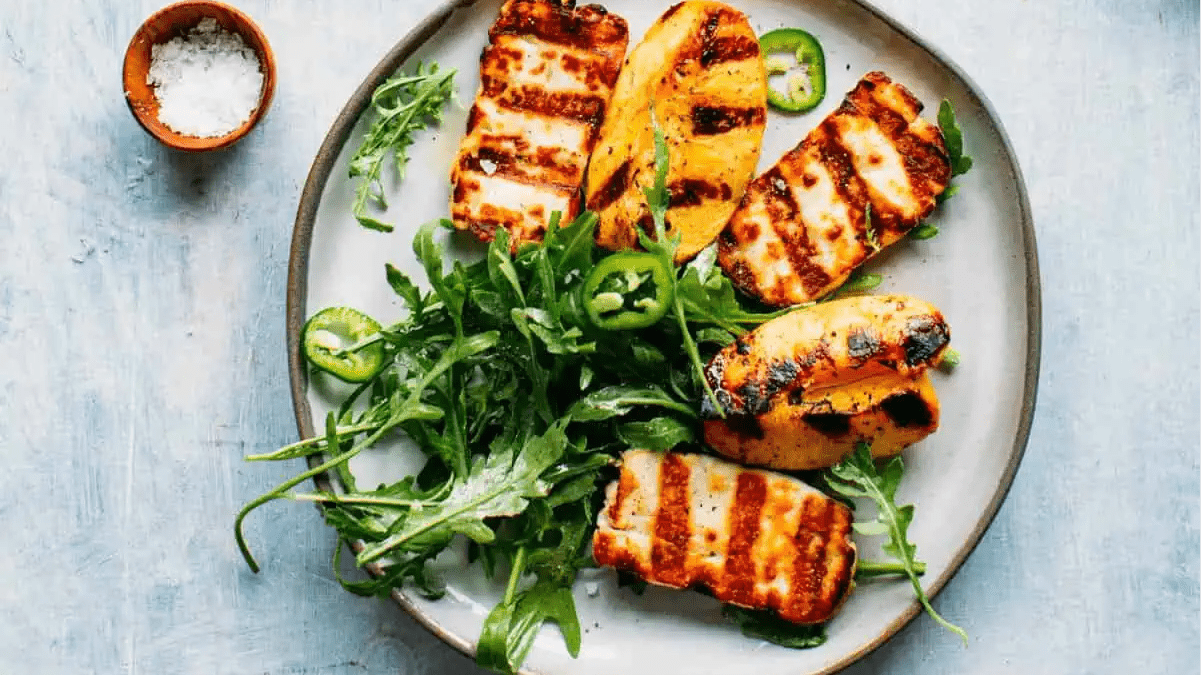 Here's a simple summer meal that's fresh, healthy and absolutely delicious! Salty Halloumi cheese turns crispy and melty on the grill, making it a perfect pair for the jammy, sweet charred peaches. A hefty mound of arugula, spicy jalapeños and a sweet and tangy honey lemon vinaigrette bring it all together for an awesome gluten free, vegetarian salad that's great for dinner, lunch or even brunch!
Air Fryer Shrimp Tacos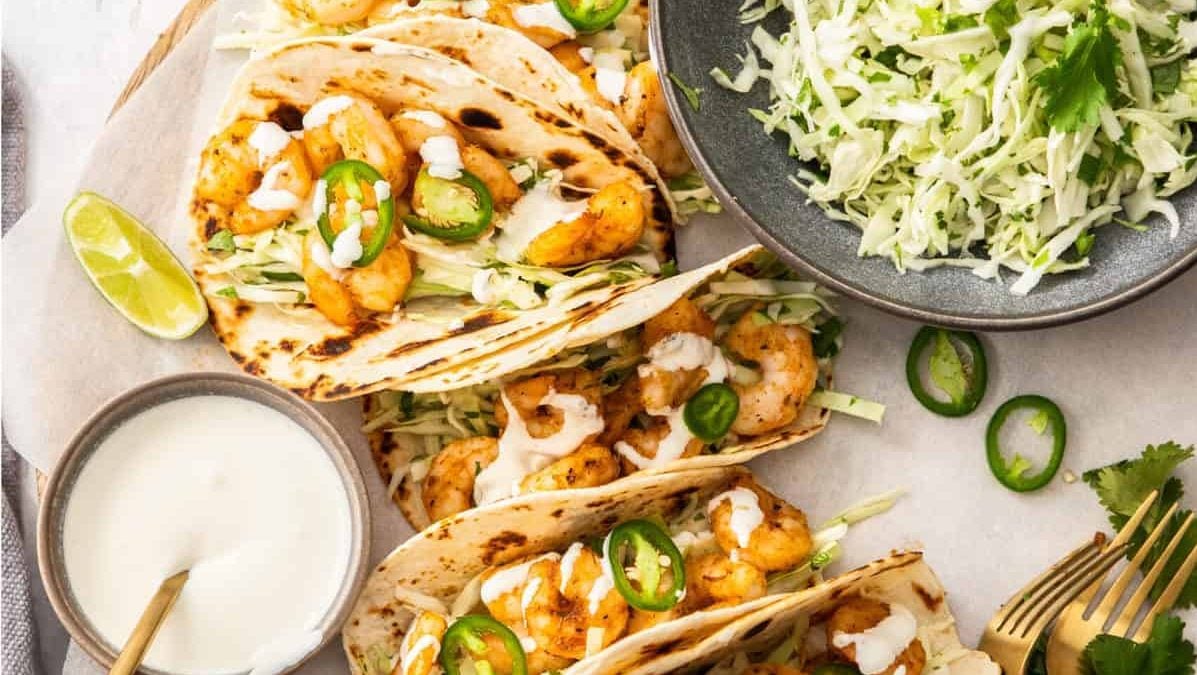 Taco tuesday just got even easier with the help of your air fryer.
Pesto Chicken Quinoa Bowl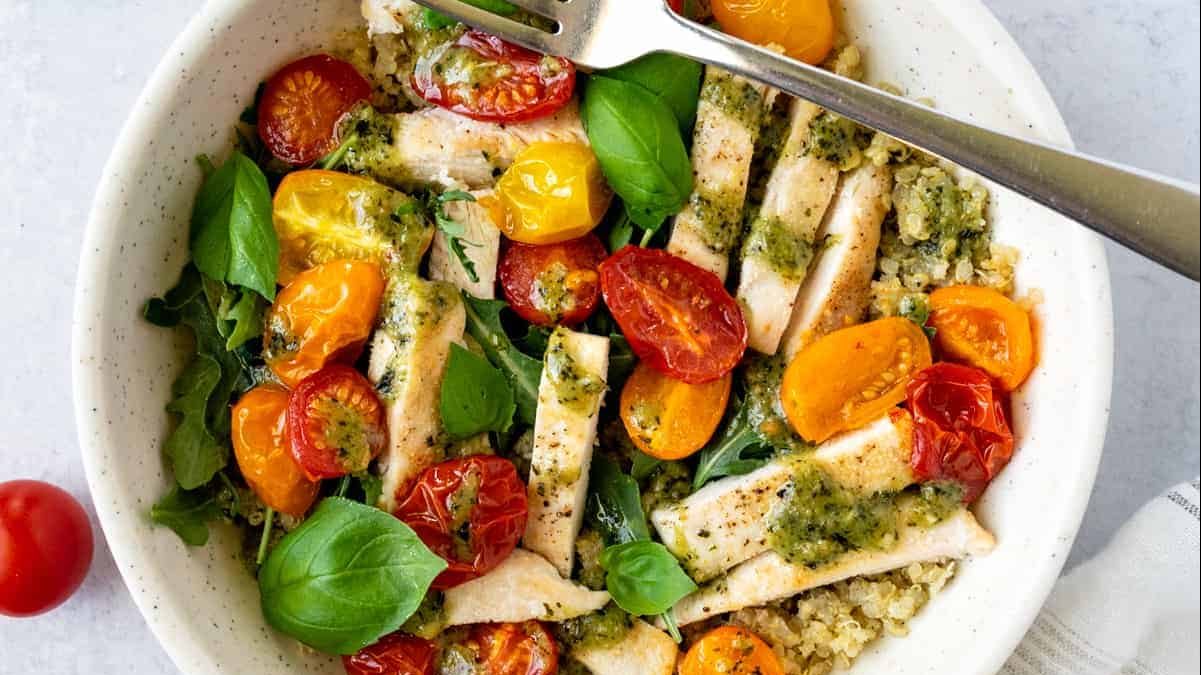 This Pesto Chicken Quinoa Bowl is a quick and easy weeknight meal. It's ready in less than 30 minutes and is filled with all those delicious summer flavors.
Orzo Pesto Salad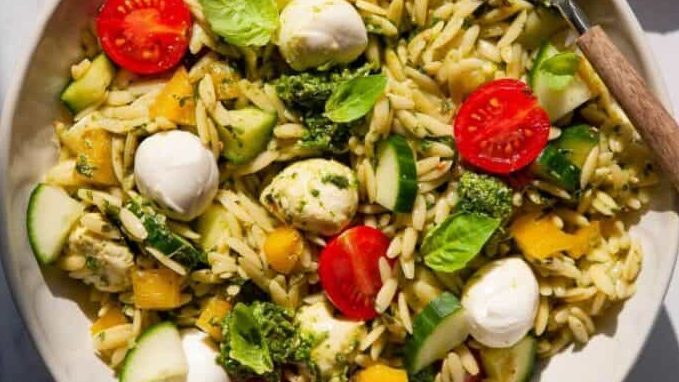 This orzo pesto salad recipe is packed with veggies, fresh mozzarella, and tossed in homemade nut-free basil pesto. Serve it for dinner, lunch, or as a side for a summer cookout!
Air Fryer Frozen Salmon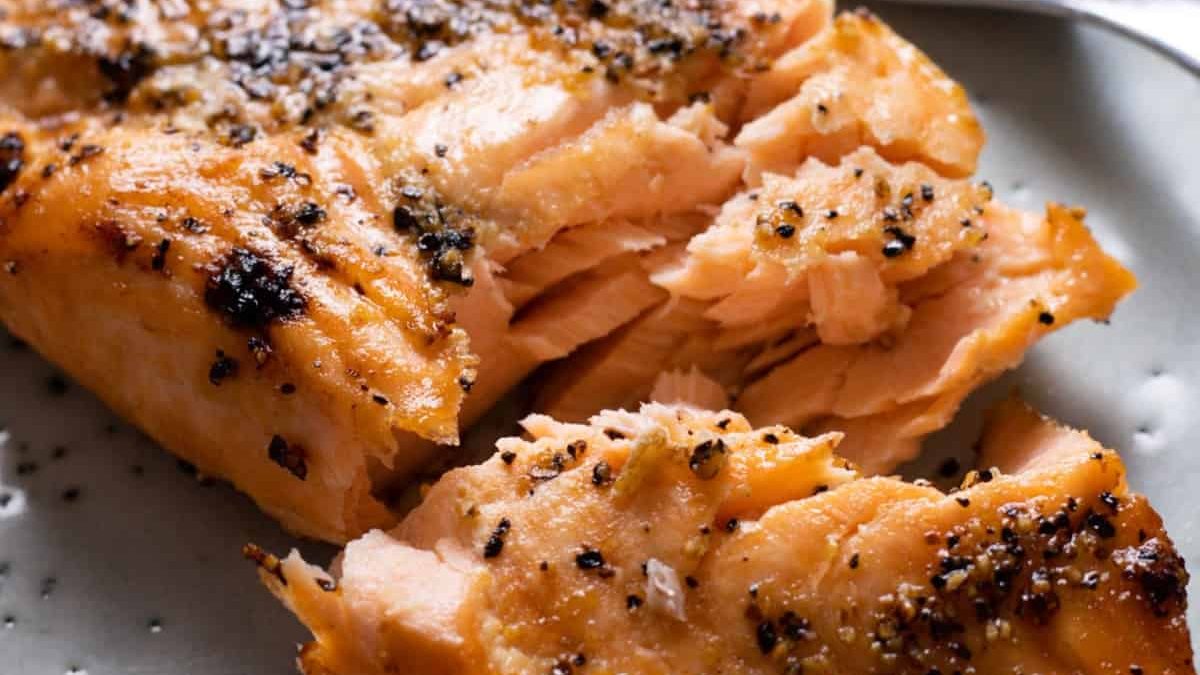 Learn how to cook Frozen Salmon in Air Fryer for a delicious, flavor packed, quick & easy dinner. The salmon comes out perfectly cooked with lots of lemon flavor, and tastes as good as when cooked from fresh.
Red Pesto Pasta with Roasted Veggies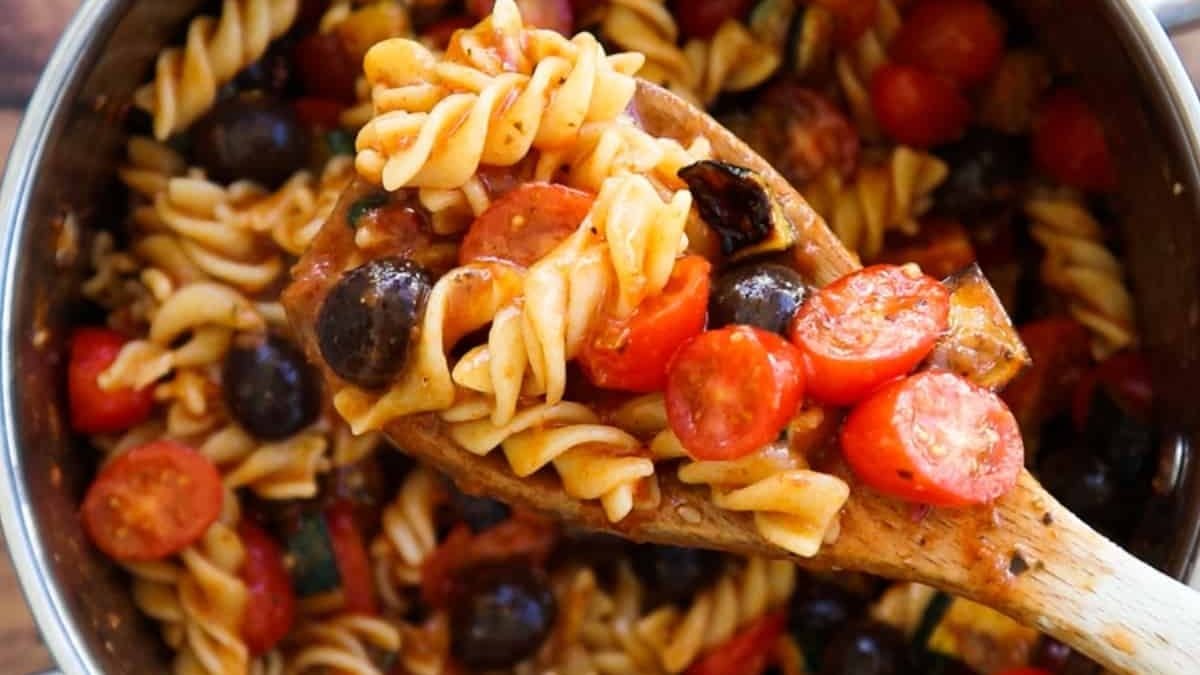 Done in under 30 minutes with just 15 minutes of active prepping & cooking this red pesto pasta is packed with veggies & flavor. Easy to make with homemade or store bought pesto - and with a great recipe for the homemade version included.
Black Lentil Salad with Feta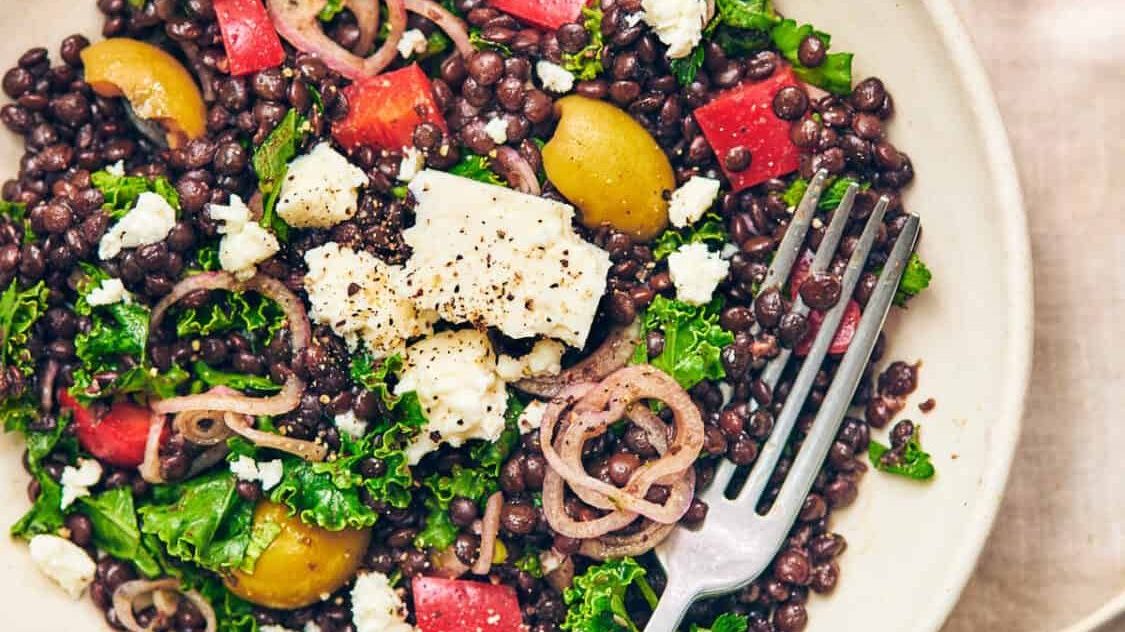 This Mediterranean Black Lentil Salad with Feta is bursting with flavor! Easy to make, a great source of protein, and meal prep friendly for dinners or lunches. Features healthy lentils, creamy feta, crisp veggies, and a simple vinaigrette. (Gluten Free, Vegan option)
Shrimp Carbonara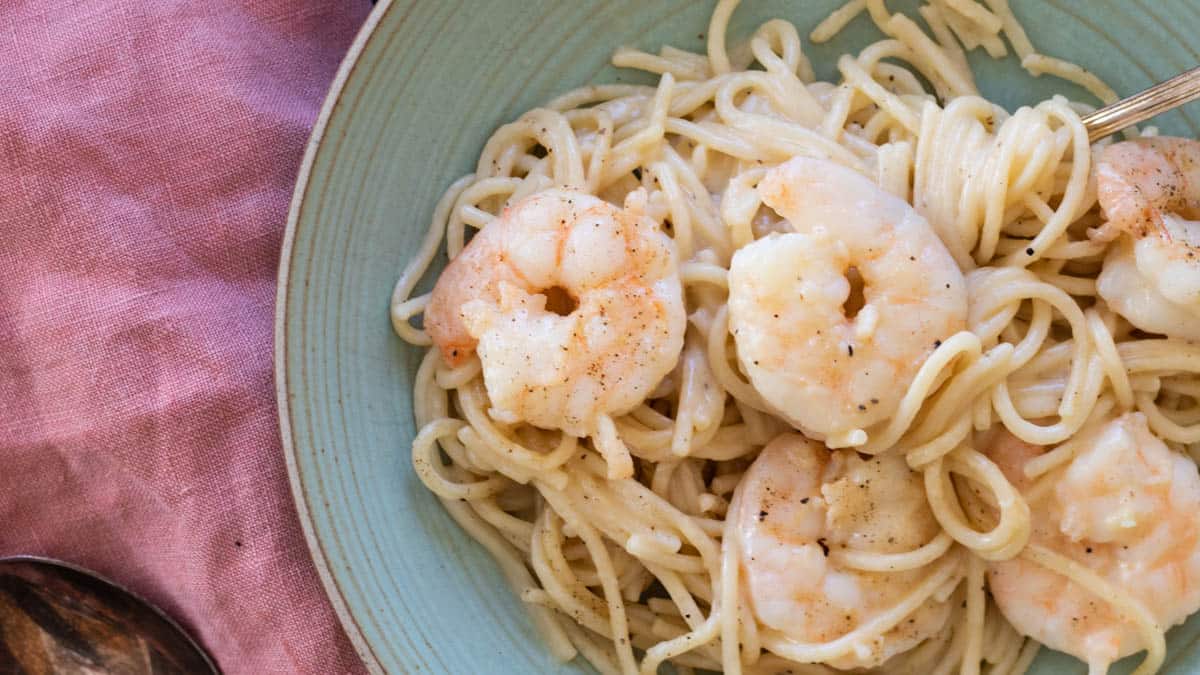 This 10-minute Shrimp Carbonara is a delicious twist on the classic Italian pasta dish. All the creamy texture of traditional Carbonara, with the addition of perfectly cooked shrimp. A delightful fusion that will satisfy your cravings for both seafood and pasta, all with an easy no-fail no-cream carbonara method!
Pasta with Pancetta & Peas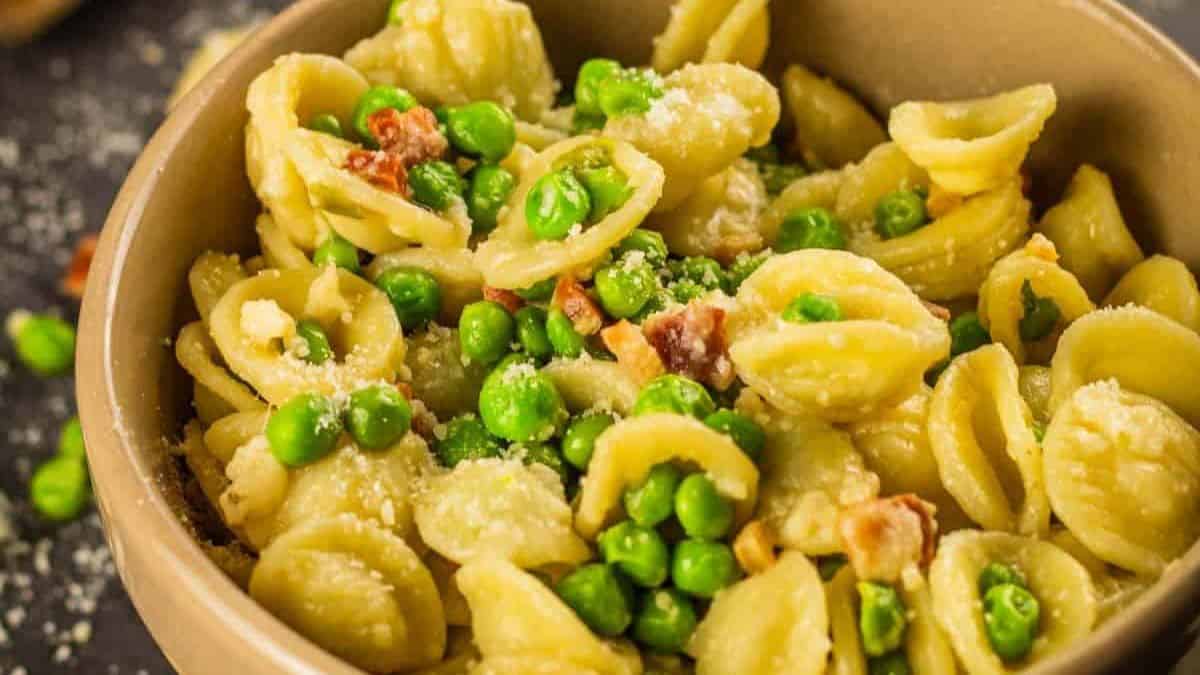 Pasta with pancetta and peas is the perfect easy weeknight dinner made in less than 20 minutes! Thick cut pancetta is cooked till perfectly crispy, mixed with green peas, then tossed with orecchiette pasta and grated parmesan cheese.
Mexican Chicken Marinade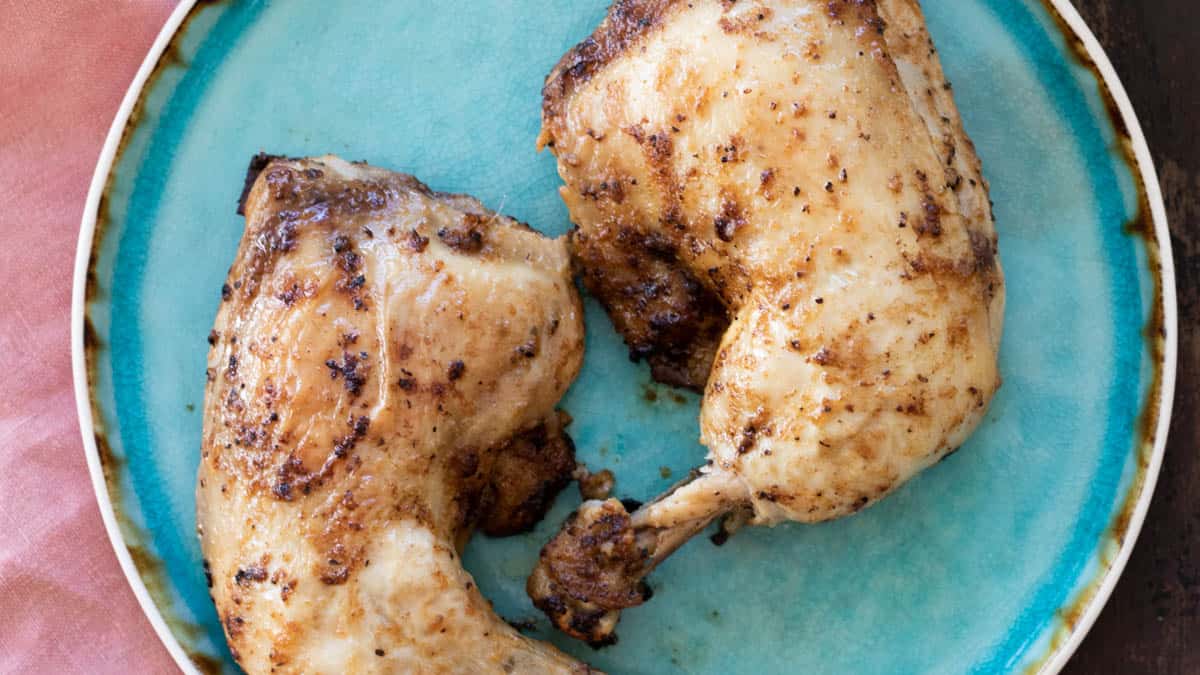 This zesty Mexican Chicken Marinade recipe is a quick, flavor packed addition to your dinner. Bursting with vibrant spices and tangy citrus, this marinade will transform ordinary chicken into a super tender fiesta of flavors.
Coconut Lime Chicken Pasta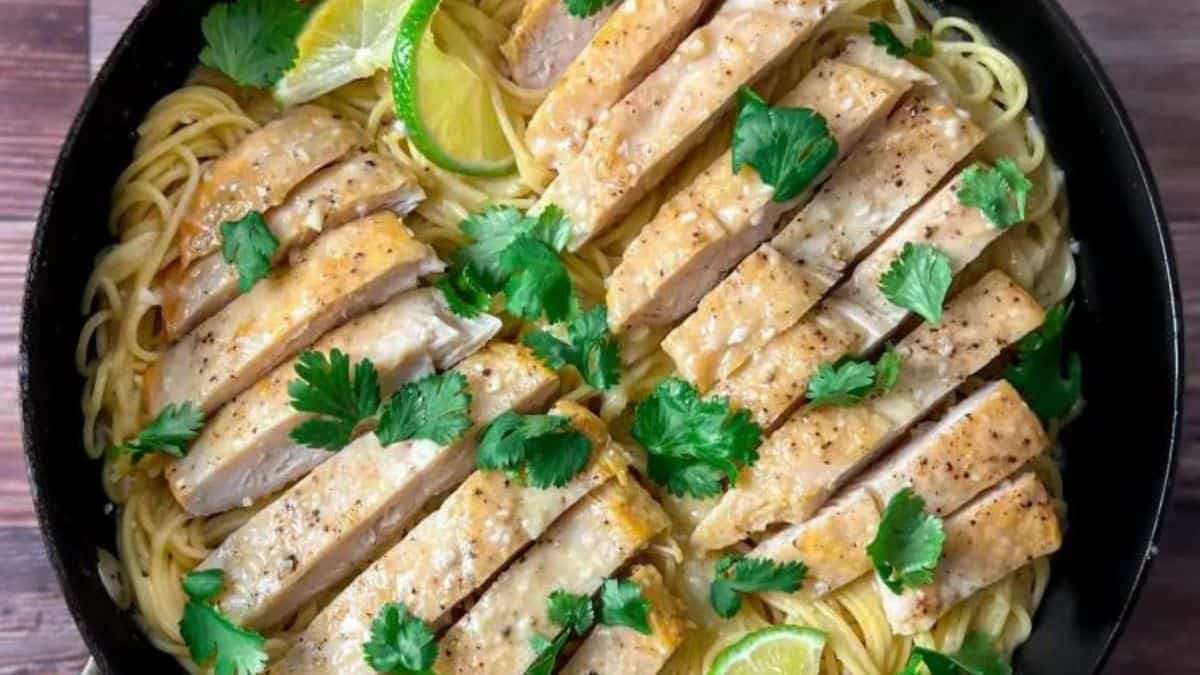 This Coconut Lime Chicken & Pasta recipe is an easy way to add some variety to your weeknight meal rotation! If you're tired of classic pasta sauces, this tangy coconut lime sauce will be a refreshing change of pace, and the whole meal comes together in about half an hour!
Vermicelli di Positano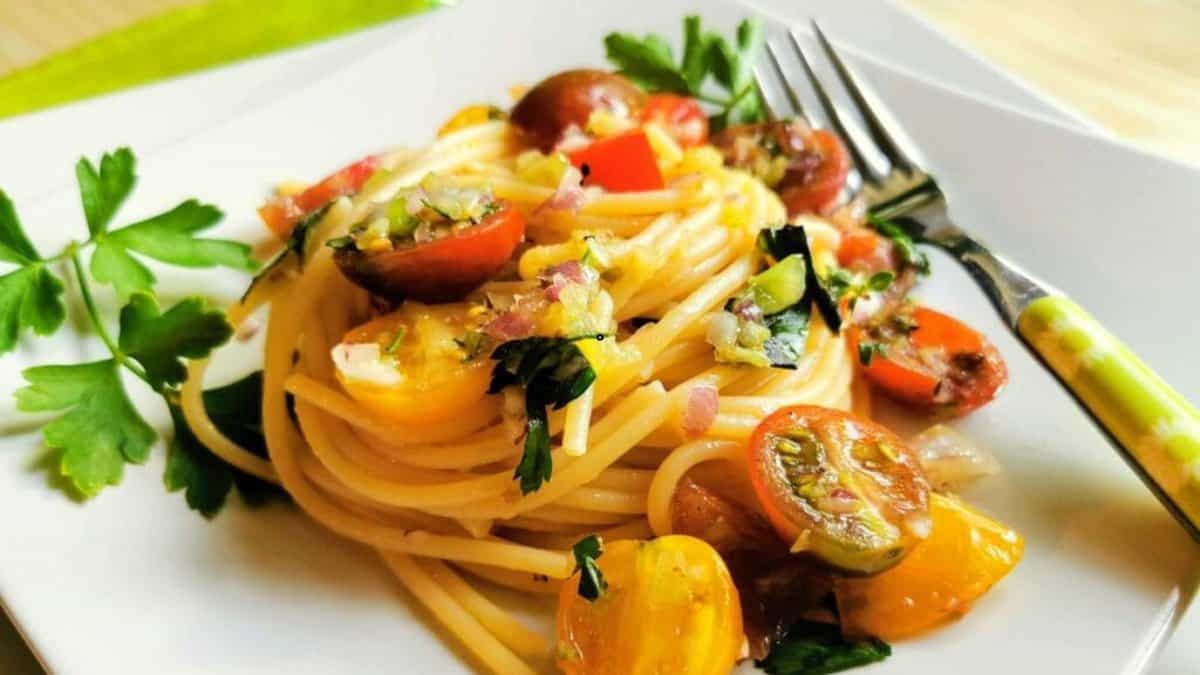 This fresh tomato vermicelli di Positano recipe is great for summer. You only have to cook the pasta and marinate the vegetables and herbs. Perfect for vegetarians and vegans, easy, nutritious and delicious!
Grilled Lemon Chicken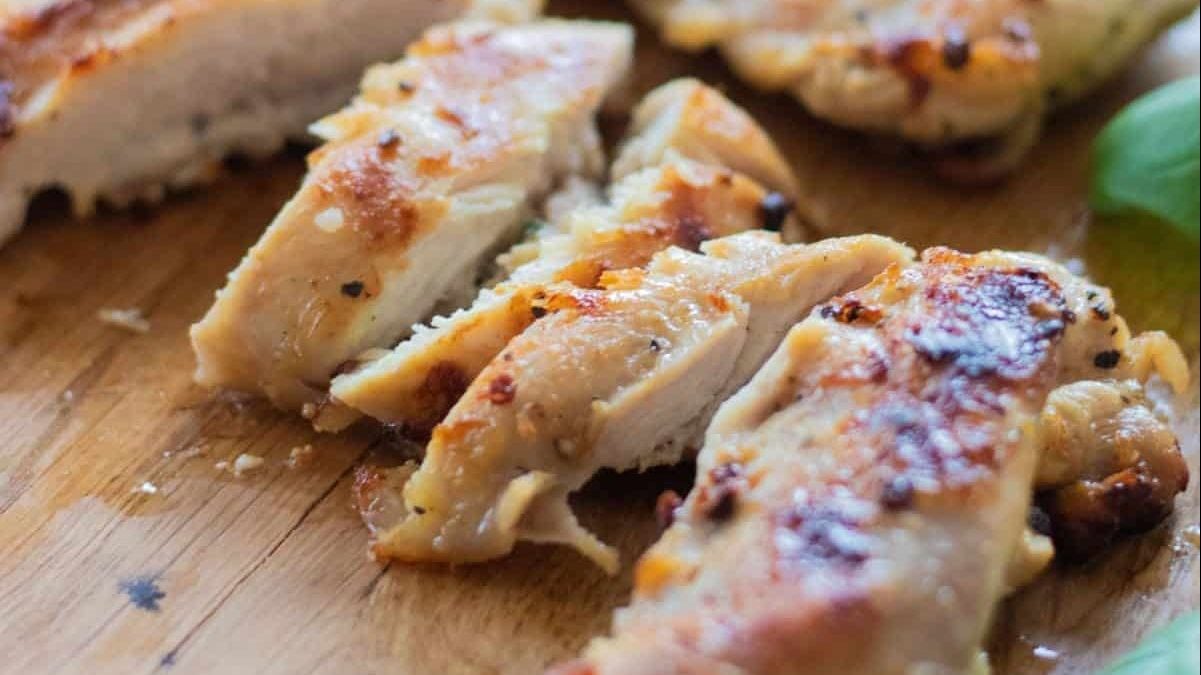 Make the best Lemon Chicken Marinade in just a few minutes with simple, healthy, ingredients. It's great for grilling, pan frying and oven baking. With olive oil, lemon & basil the chicken comes out so juicy, tender and loaded with flavor.
Lemon Pepper Salmon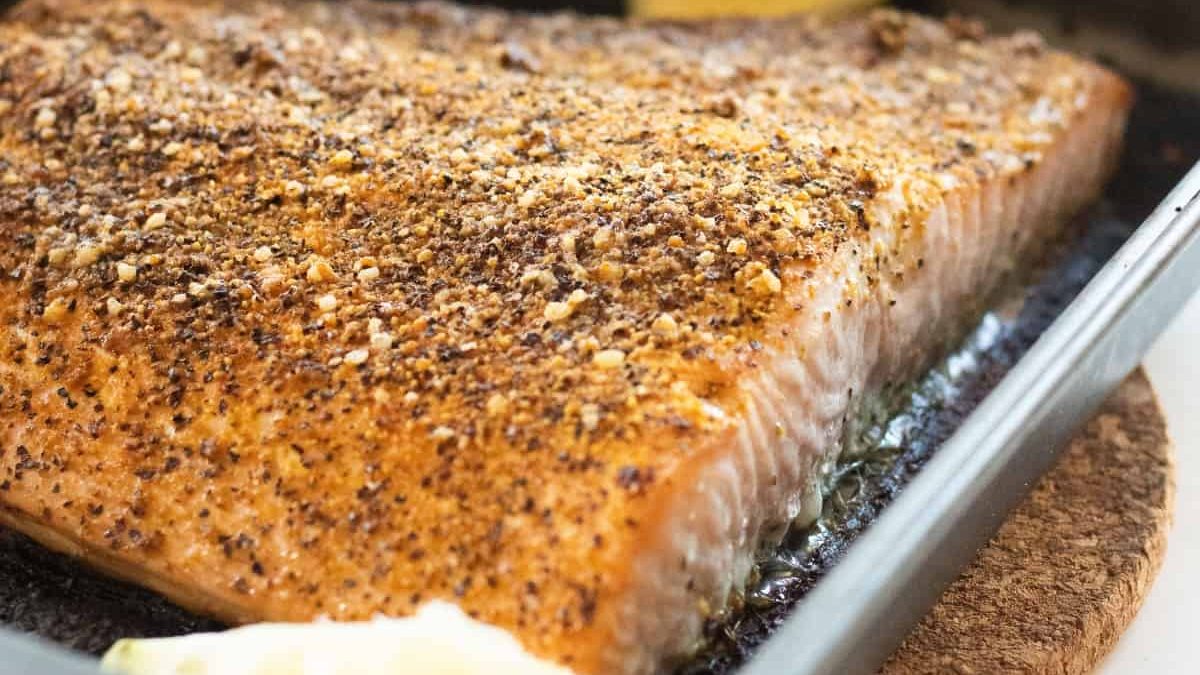 The best salmon version ever - all done with just 3 ingredients.
Halloumi Portobello Burgers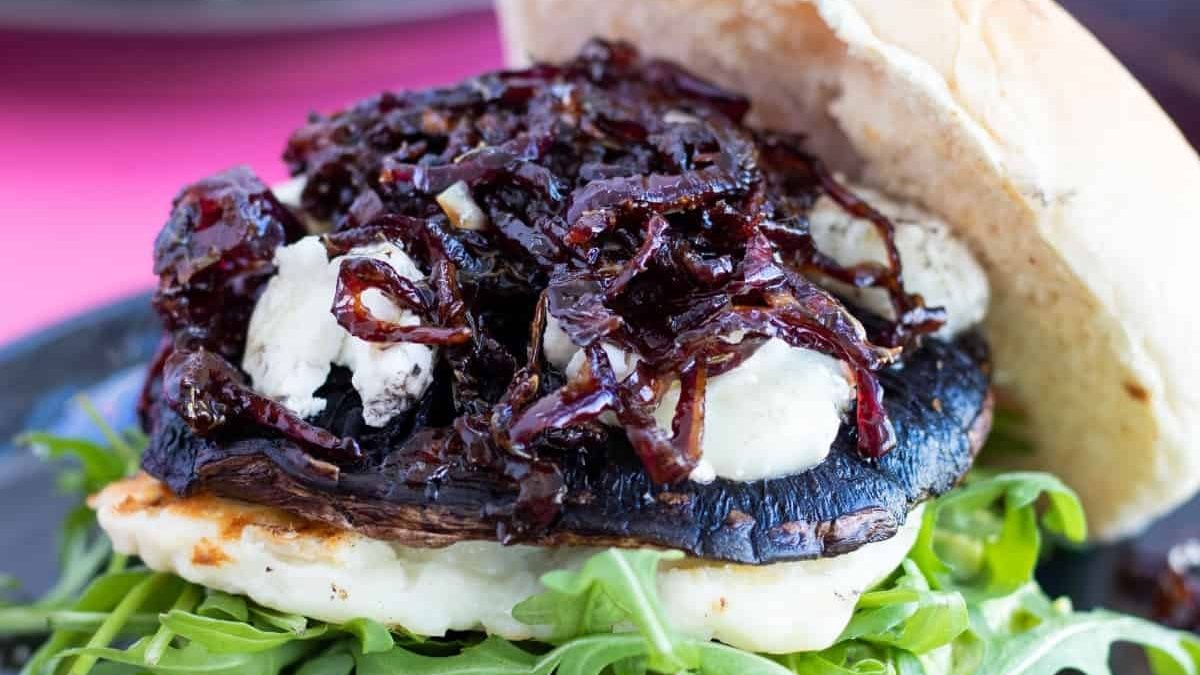 These Halloumi Burgers are certainly "extra everything" - topped with mashed avocado, a whole portobello mushroom, crumbled chèvre cheese, peppery arugula and sweet caramelized onions. Easy to make and a sure crowd pleaser!
Bacon Wrapped Salmon with Garlic Butter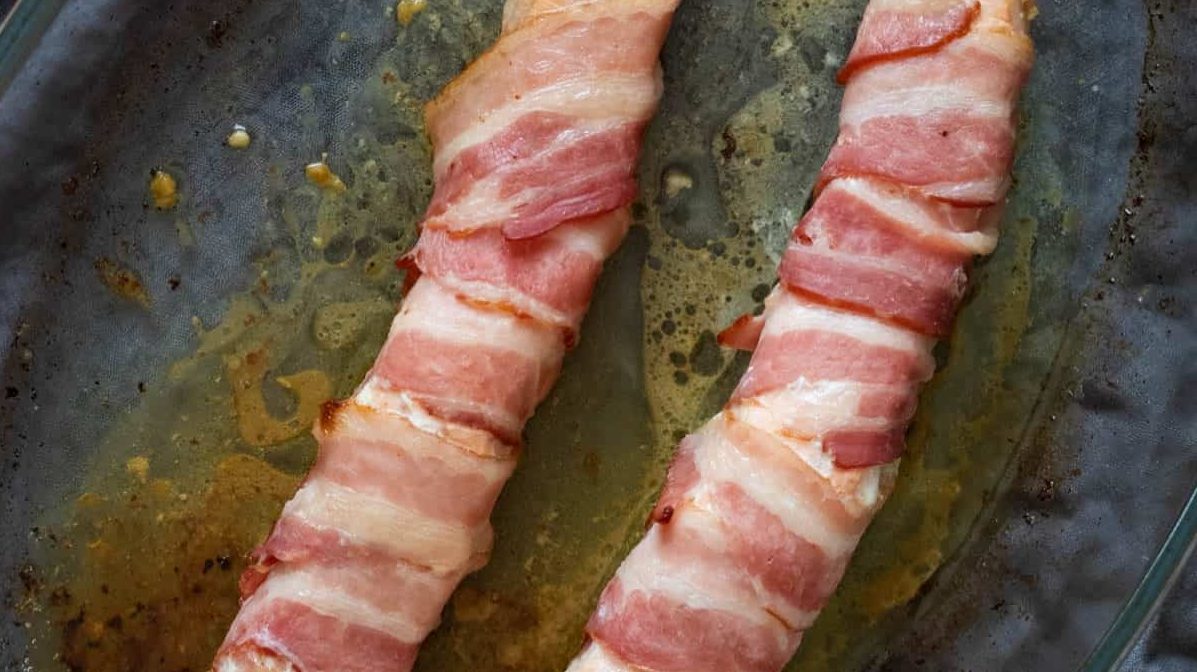 Load you standard salmon filets with garlic butter & wrap in bacon for a delicious meal the whole family will love.
Air Fryer Hamburgers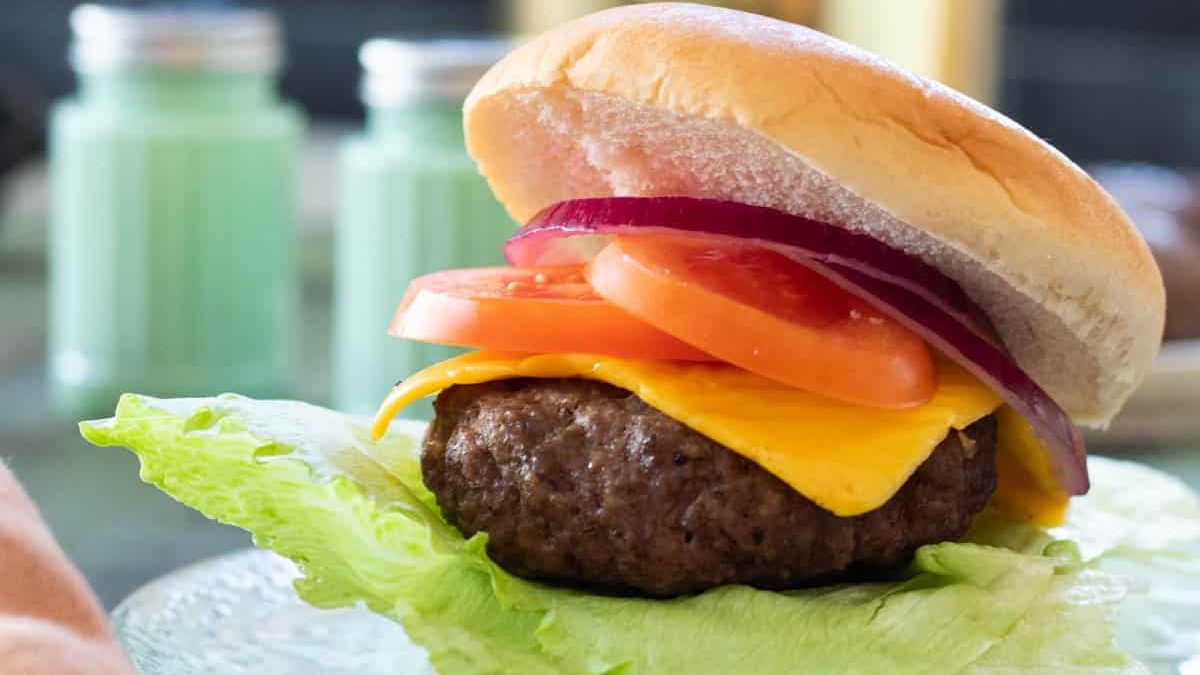 With quick prep & less 10 minutes of cooking you can make the best Hamburgers in Air Fryer. Juicy and perfectly cooked, and all ready to serve with your favorite burger toppings!
Roasted Sweet Potato & Feta Cheese Salad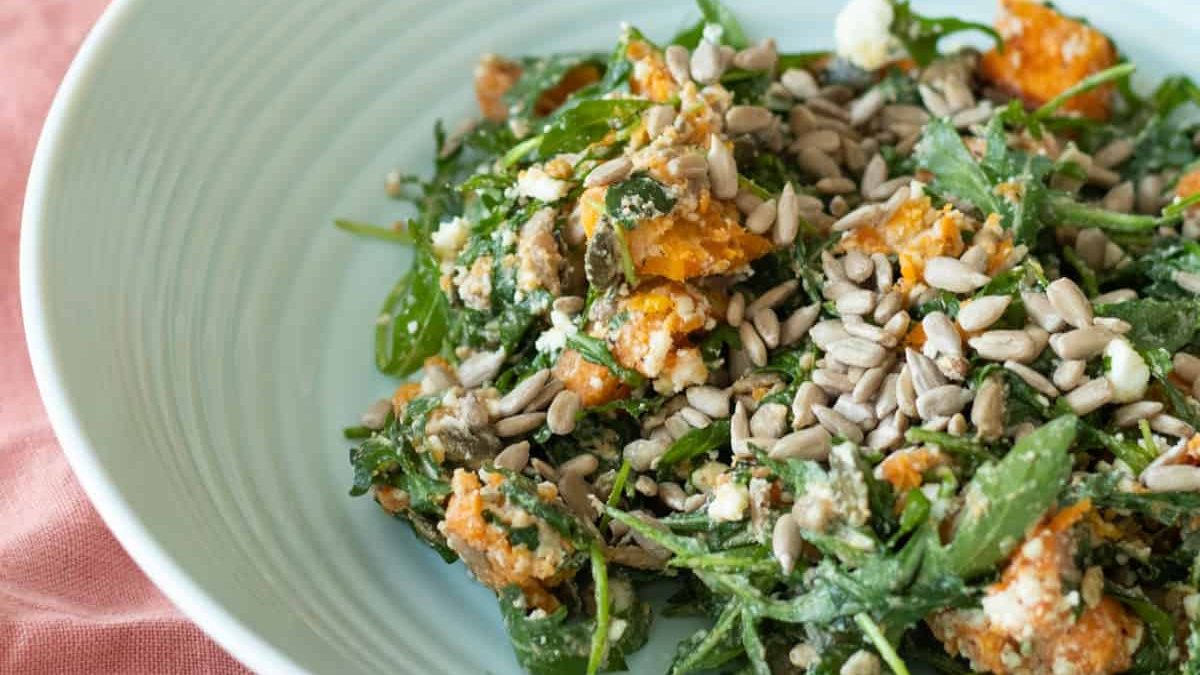 If you're craving a healthy salad, this sweet potato version is just what you need. Warm and filling, and great the next day as well.
Shrimp Asparagus Risotto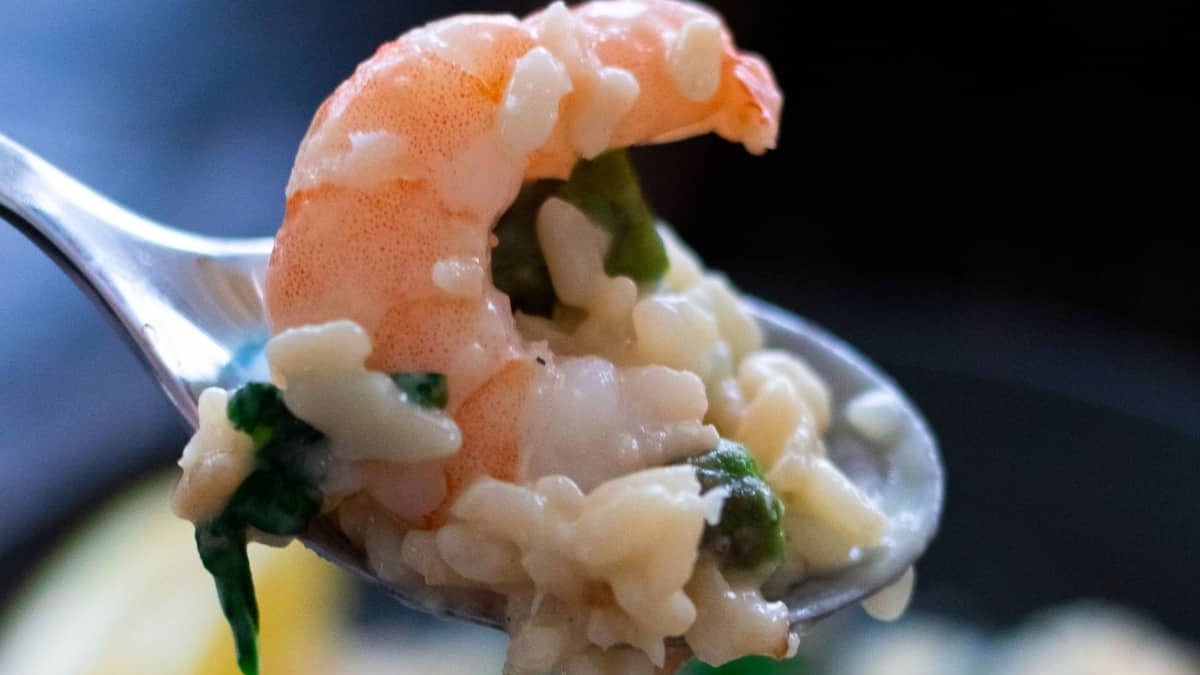 This creamy Shrimp and Asparagus Risotto is loaded with shrimp & asparagus and amazing flavor from lemon, basil and parmesan. A quick & easy dinner that's done in 40 minutes - and fancy enough for any dinner party. Follow my no-stir risotto method, and succeed in making the creamiest risotto every time!
Zucchini Noodles with Tomatoes & Halloumi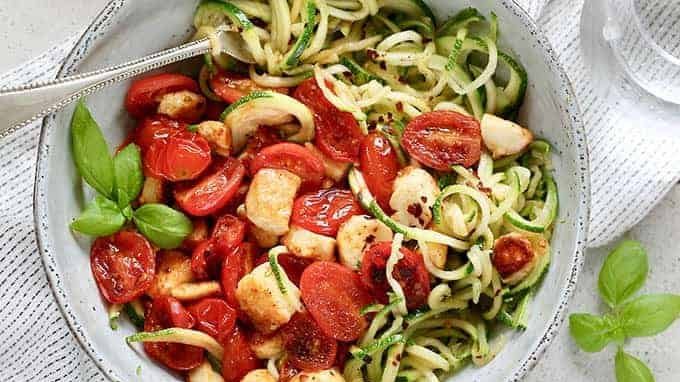 A healthy "noodle" dish loaded with flavor.
Air Fryer Shrimp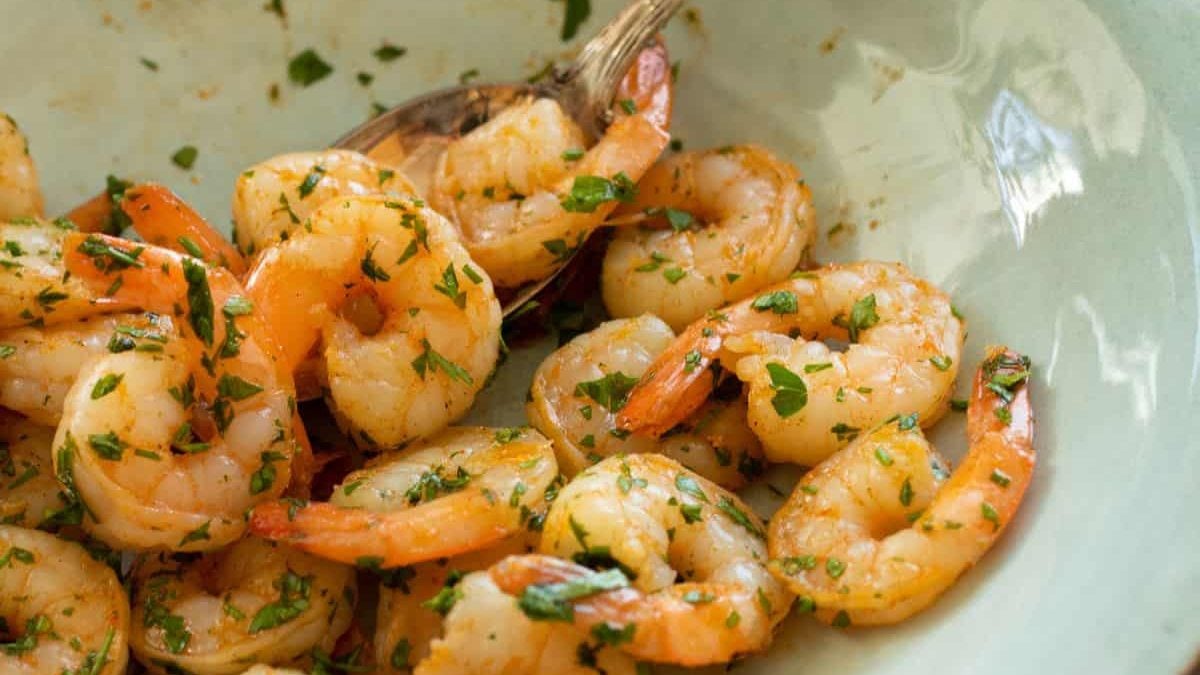 Air Fryer Frozen Shrimp are super easy to make and take 3-5 minutes to cook. Seasoned with garlic & paprika for incredible flavor, and topped off with fresh parsley for a green touch.
Salmon Stir-fry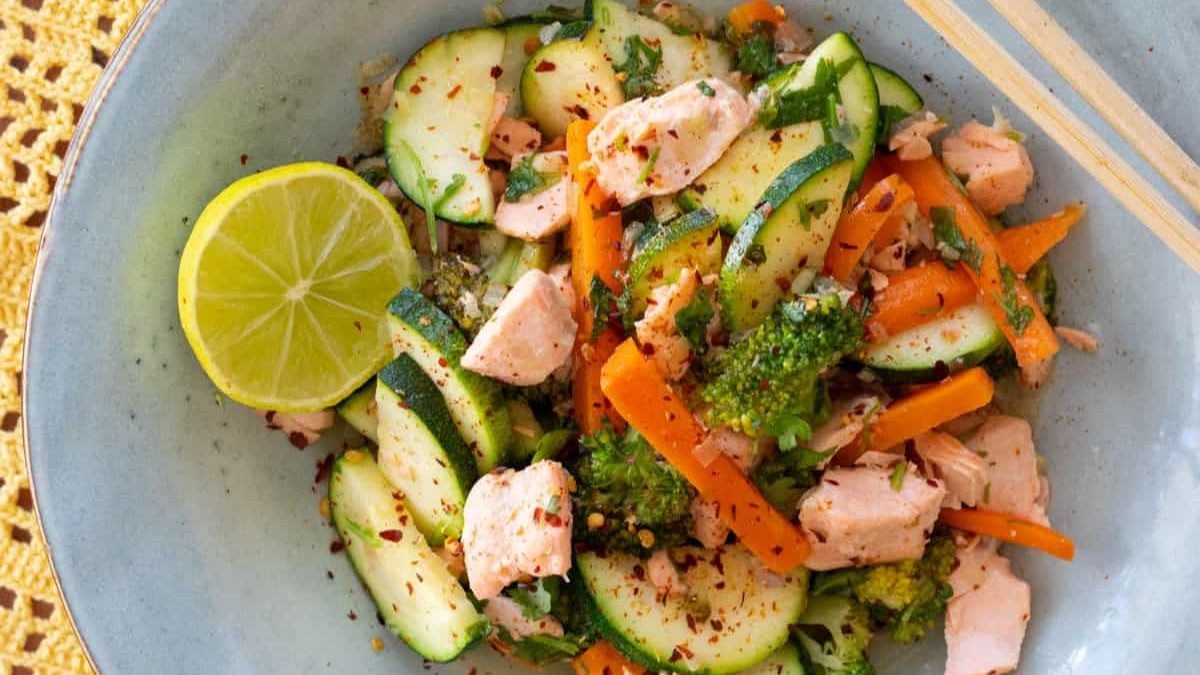 This quick stir-fry loaded with veggies has a light & citrusy flavor profile you'll love - and is just as good served on its own as with a side of rice.
Smoked Salmon Risotto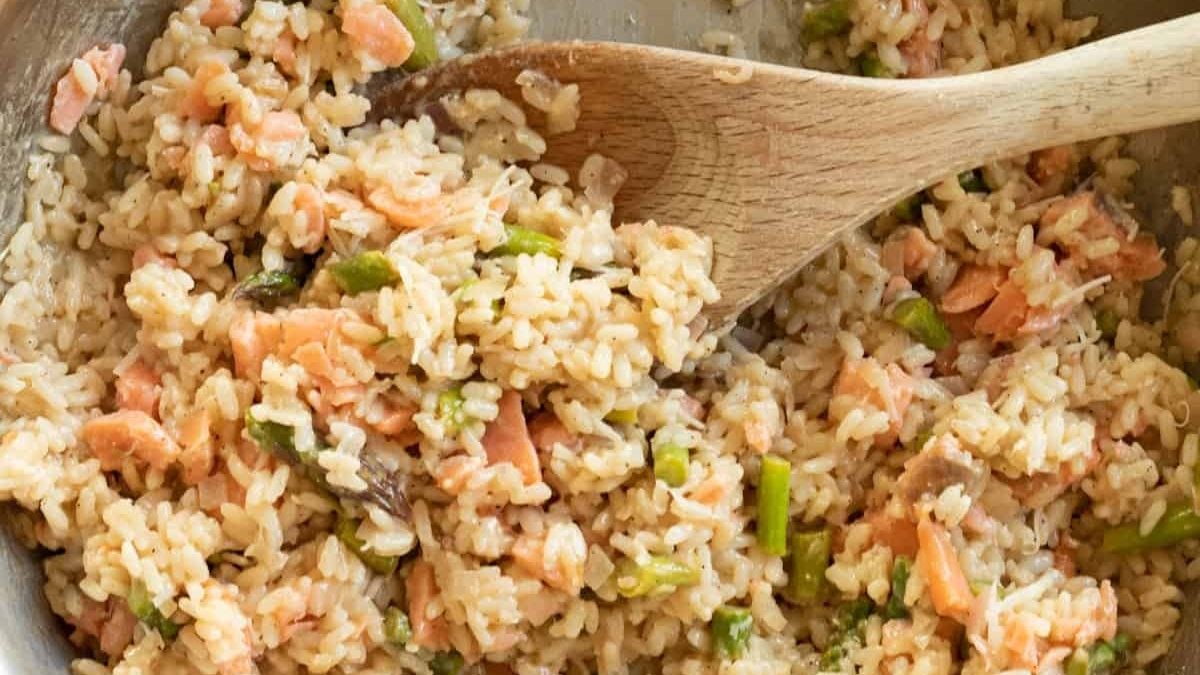 Make this super easy no-stir Smoked Salmon Risotto in just 30 minutes! Loaded with amazing lemon, asparagus and cold smoked salmon flavor and sure to quickly become your go-to dinner party dish.
Larb Gai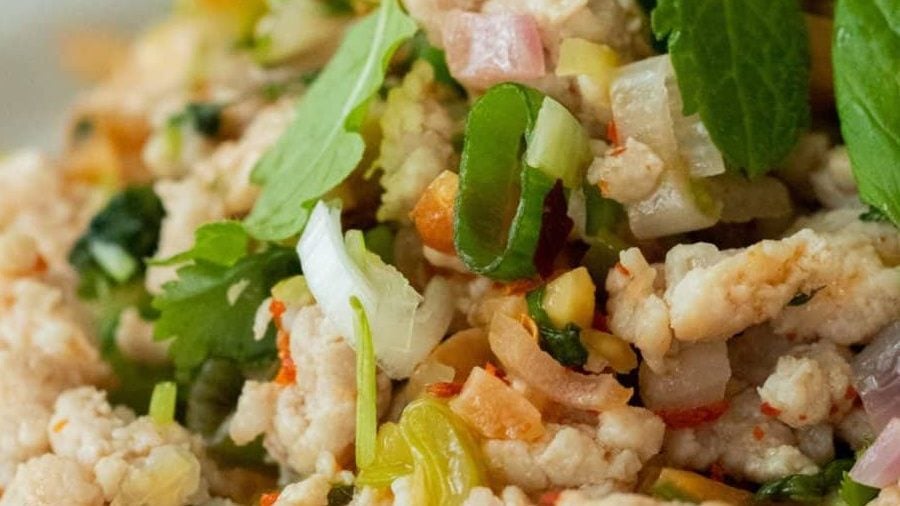 A healthy Thai dish you'll be making every week.
Salmon Crème Fraîche Pasta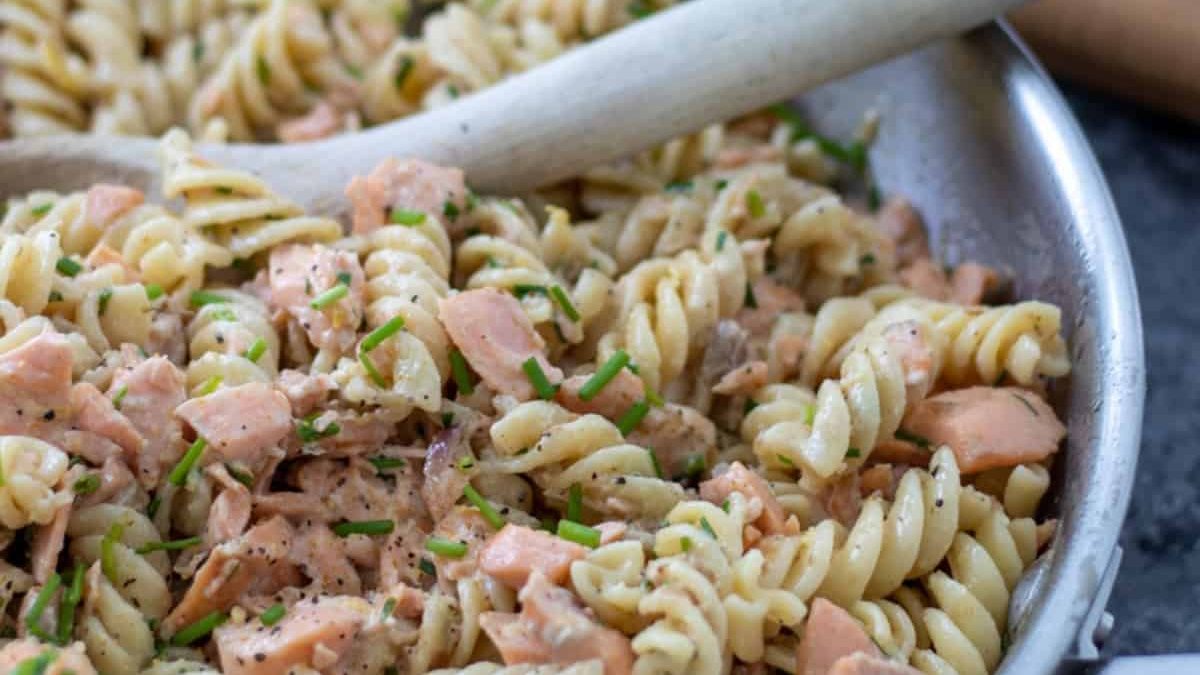 Done in 15 minutes & crazy delicious this salmon crème fraîche pasta with lemon and chives is a true weeknight winner. Made with fresh or frozen salmon, crème fraîche makes it a bit lighter - for a summery pasta you'll love having year round.
Crispy Furikake Salmon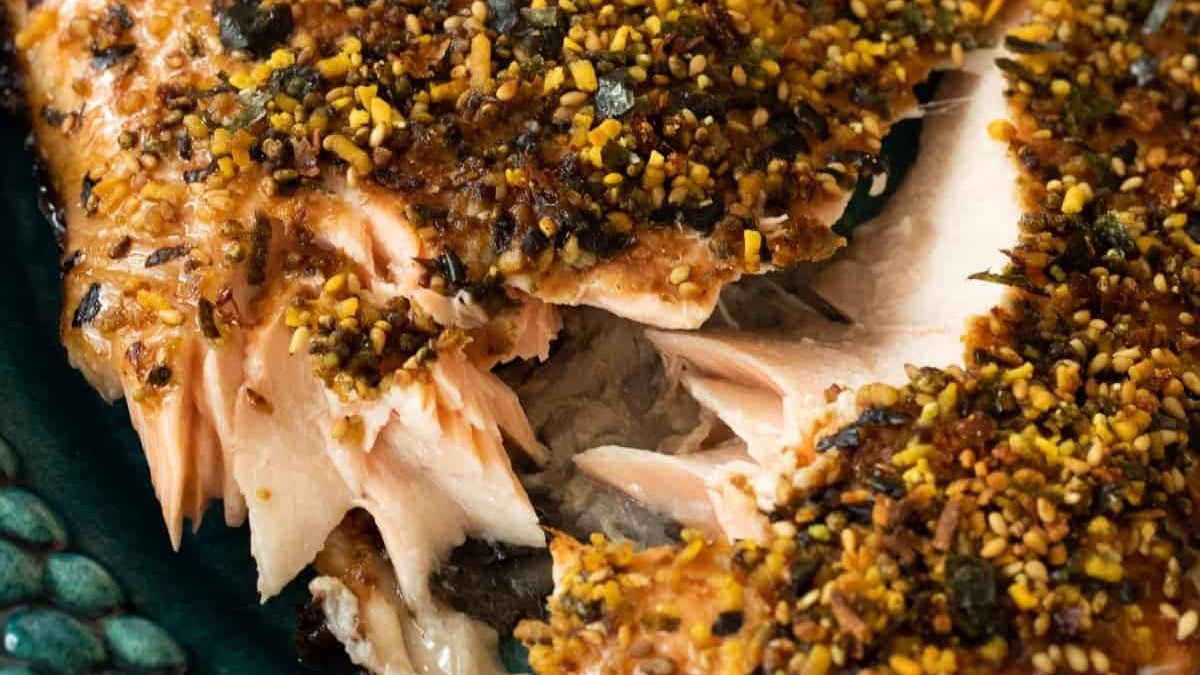 Salmon, soy sauce and furikake seasoning is all you need to make this flavorful salmon dish!
12 Most Overrated Restaurant Chains In The United States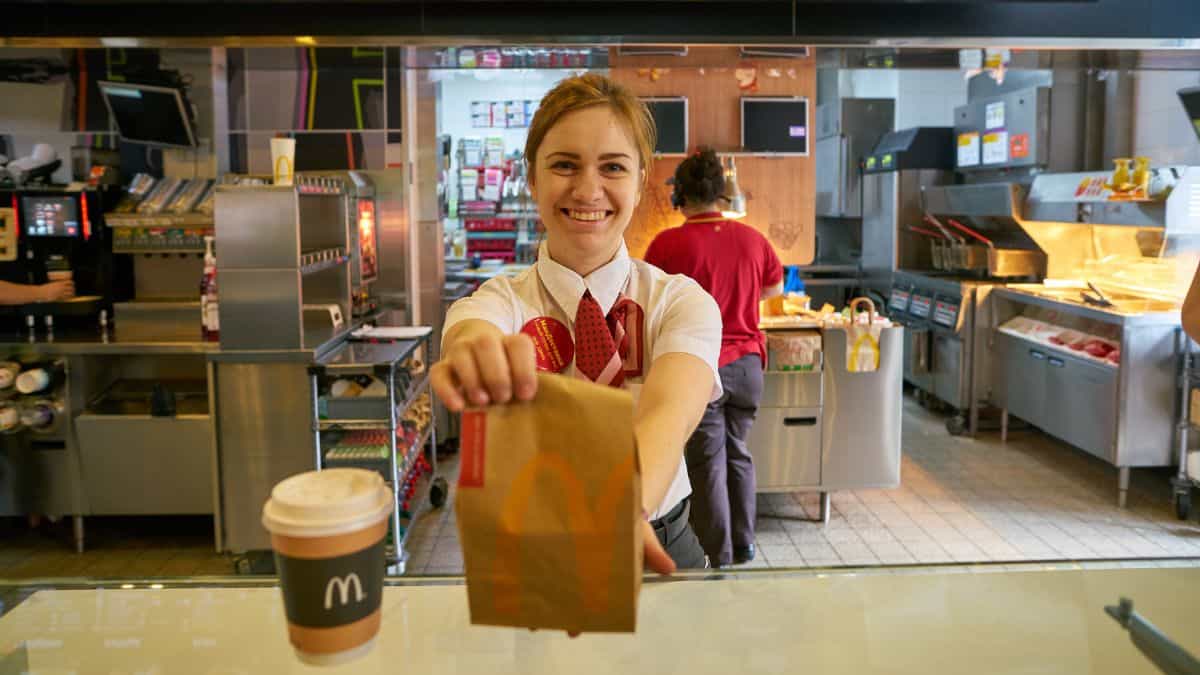 Curious about which restaurant chains live up to the hype, and which definitely do not? Join us as we explore the 12 restaurant chains that have sparked a lively debate in a recent internet forum discussion. While these establishments may have garnered popularity, they're not without their share of critics. We'll delve into what makes these chains some of the most overrated in the nation, shedding light on the dining experiences that might leave you questioning the hype.
12 Common Groceries That Are A Total Waste Of Money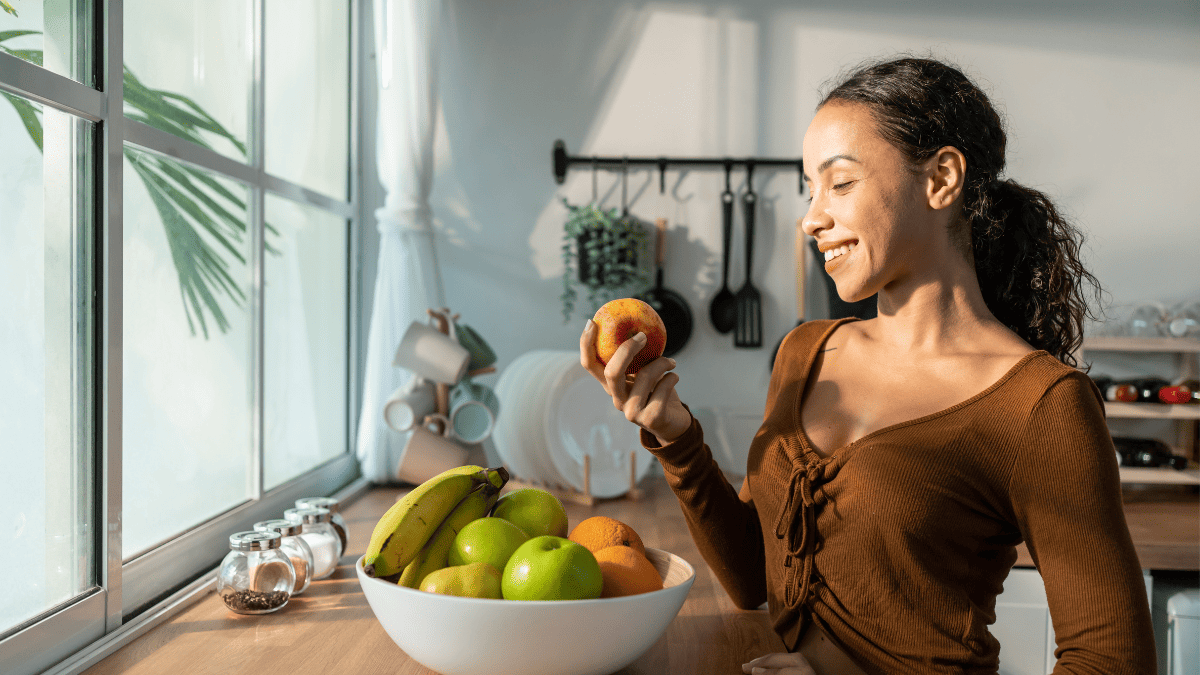 Are you tired of feeling like your grocery bills are climbing higher and higher each month? You're not alone. We're about to uncover a secret that could save you a significant amount of money, so you can spend it where you really need it instead! Get ready to discover the 12 common groceries that might just be a total waste of your hard-earned cash. Buckle up, savvy shoppers, it's time to make your grocery list smarter and more budget-friendly!
46 Easy Tasty Appetizers To Try Tonight!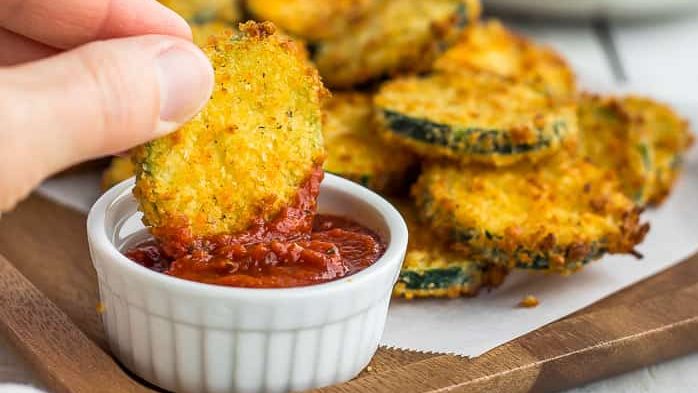 If you want to make your meals extra special this week, you're in luck! We've got a list of super easy appetizers that are quick, simple to make, and bursting with flavor. These appetizers are sure to impress without requiring much effort - so you can make them any night of the week!
12 Dump-and-Go Soups for Easy Weeknight Meals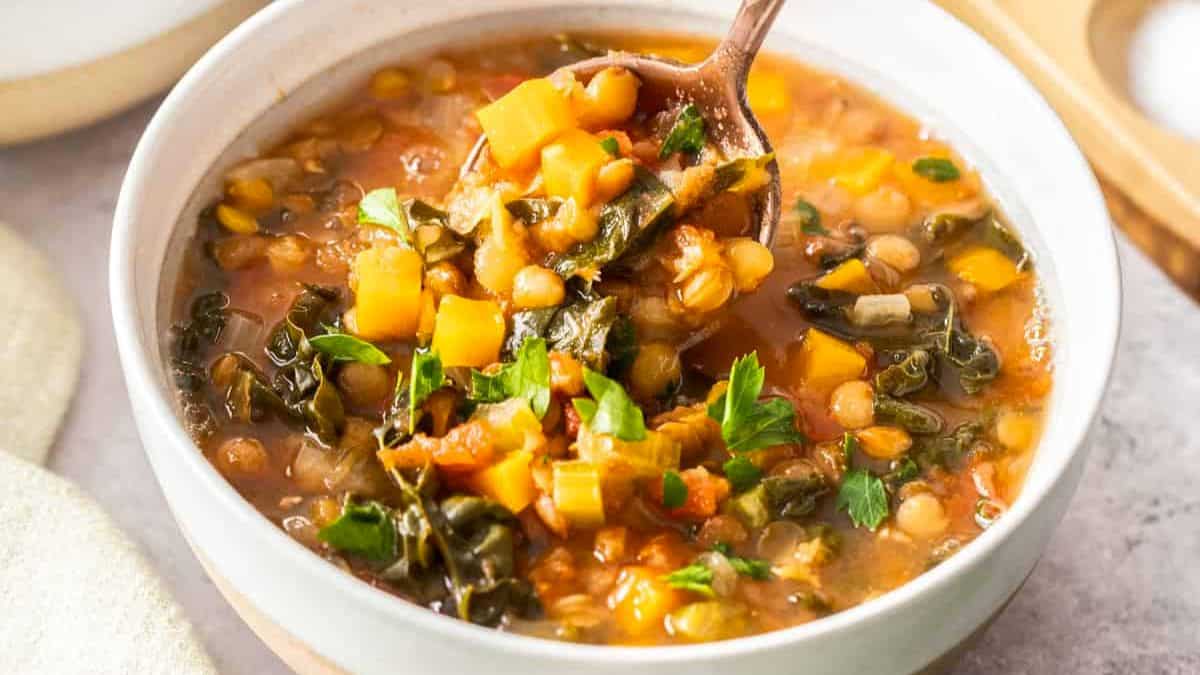 Ready to enjoy delicious homemade soups with minimal effort? This collection of 12 dump-and-go soup recipes is here to make your life easier and tastier. From hearty stews to creamy bisques, these recipes require little more than combining ingredients in a pot and letting the flavors meld, promising you a hot and satisfying meal with minimal fuss.
Feeling Lazy Tonight? These Easy Recipes Are the Answer!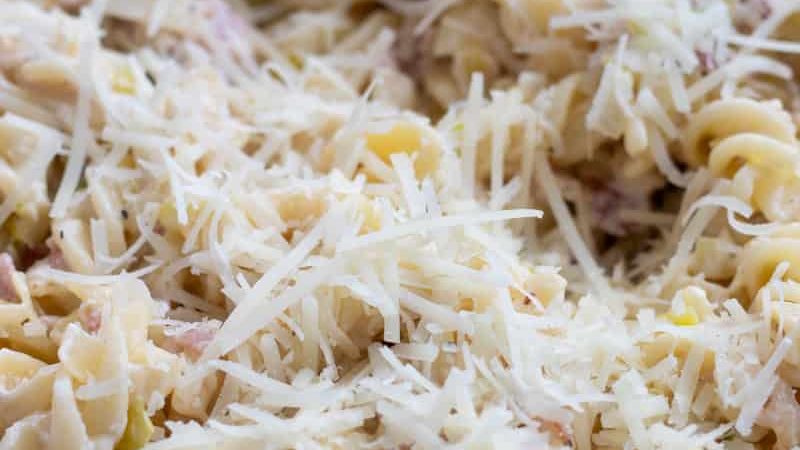 a
We all have those lazy nights when cooking feels like a chore. But fret not! We've got your back with a collection of super easy and delicious recipes that are perfect for when you're feeling a bit lazy in the kitchen. These recipes will help you whip up a tasty meal without breaking a sweat, so you can relax and enjoy your evening.