Dinner that's ready in 15 minutes? It sounds too good to be true, but you can serve delicious meals on the dinner table in that short amount of time. Try these recipes now for a quick and stress-free dinner tonight!
Firecracker Salmon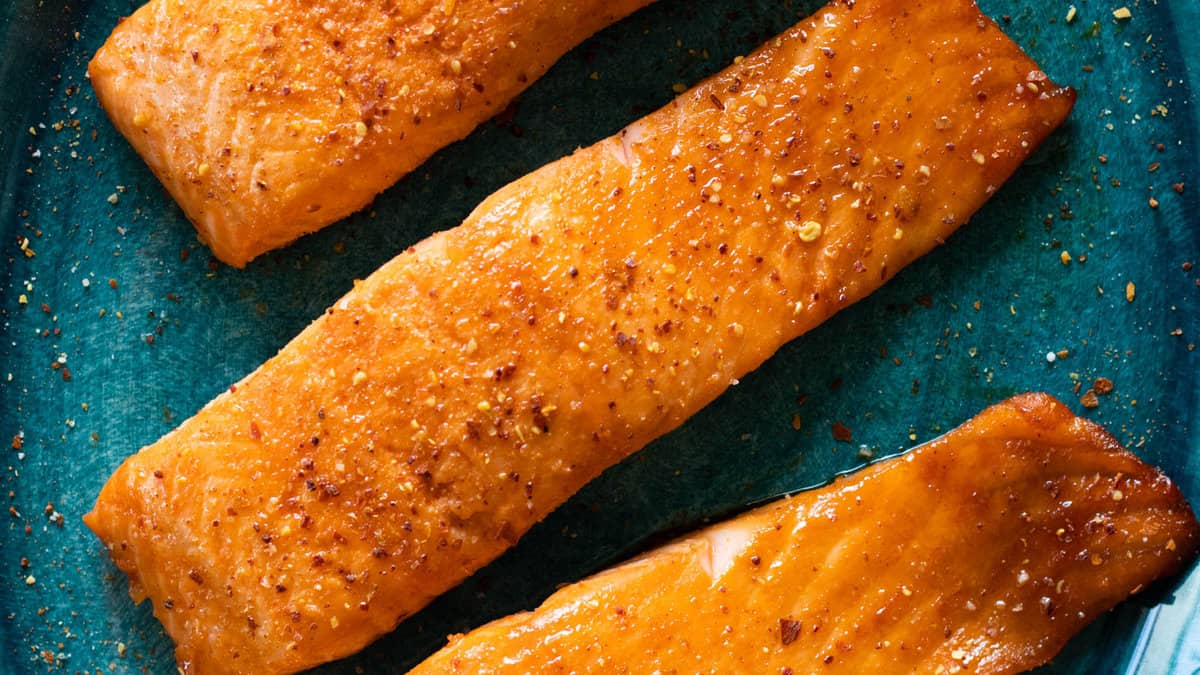 Cook this quick Firecracker Salmon in just 15 minutes for a delicious dinner with spicy, tangy sauce and perfectly cooked salmon. This deliciously spicy salmon recipe makes for a quick and easy dinner that will be the star of your table.
Get the recipe: Firecracker Salmon
Margherita Flatbread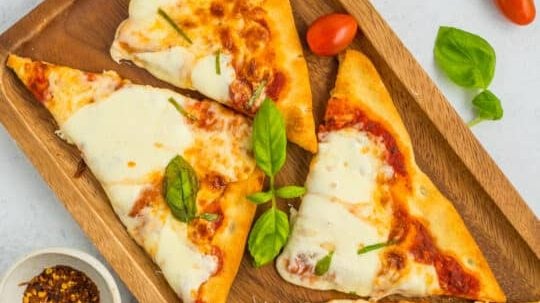 This margherita flatbread pizza is a simple dinner of pure delicious homemade comfort food. Crispy flatbread, homemade pizza sauce, basil, and creamy mozzarella cheese come together in a tasty quick homemade pizza recipe.
Pesto Salmon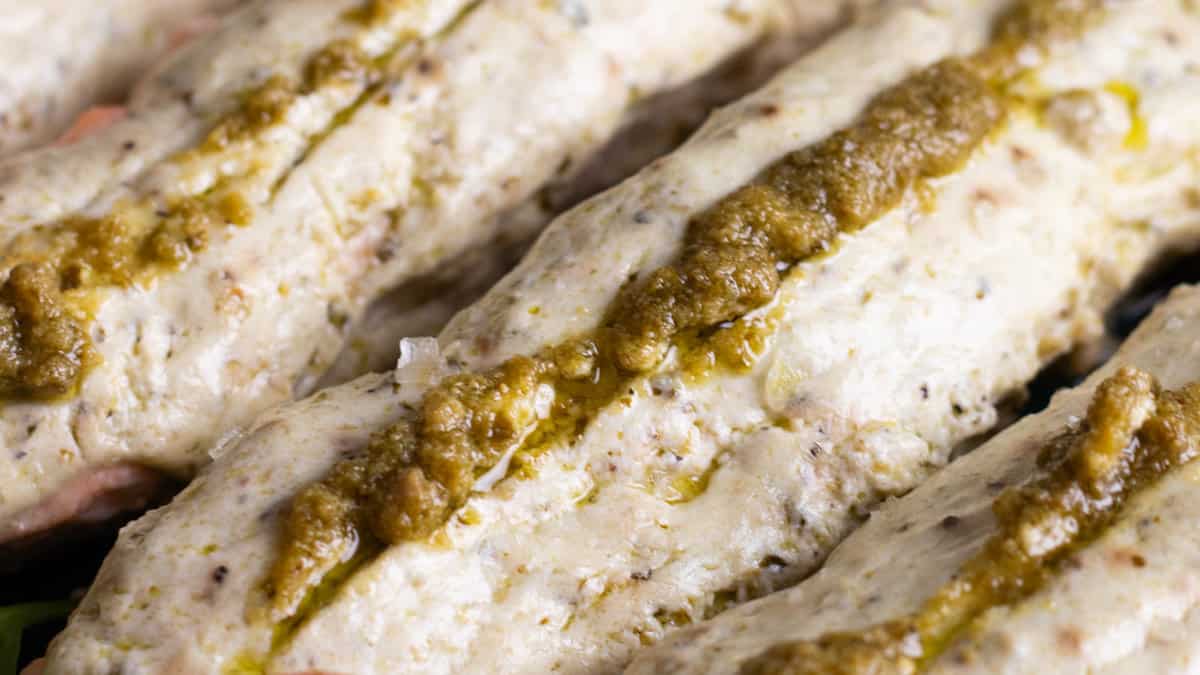 This delicious Pesto Salmon is on your table in just 15 minutes. Smothered in a Greek yogurt and pesto blend, this baked salmon is perfect for busy weeknights. With minimal ingredients but tons of flavor, the final result is salmon filets you can't resist.
Get the recipe: Pesto Salmon
Veggie Pad Thai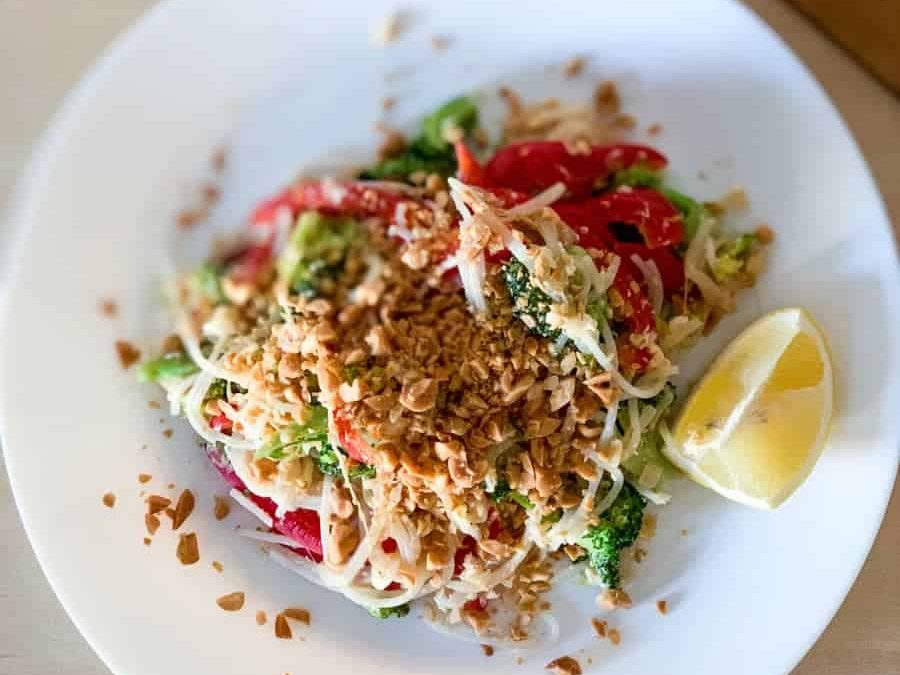 This quick Vegetable Pad Thai is based on an authentic Pad Thai recipe, but unlike many meat-less versions it has broccoli and bell peppers, and no tofu. More good stuff, and still all the flavor!
Get the recipe from always use butter.
Tuna Mayo Deopbap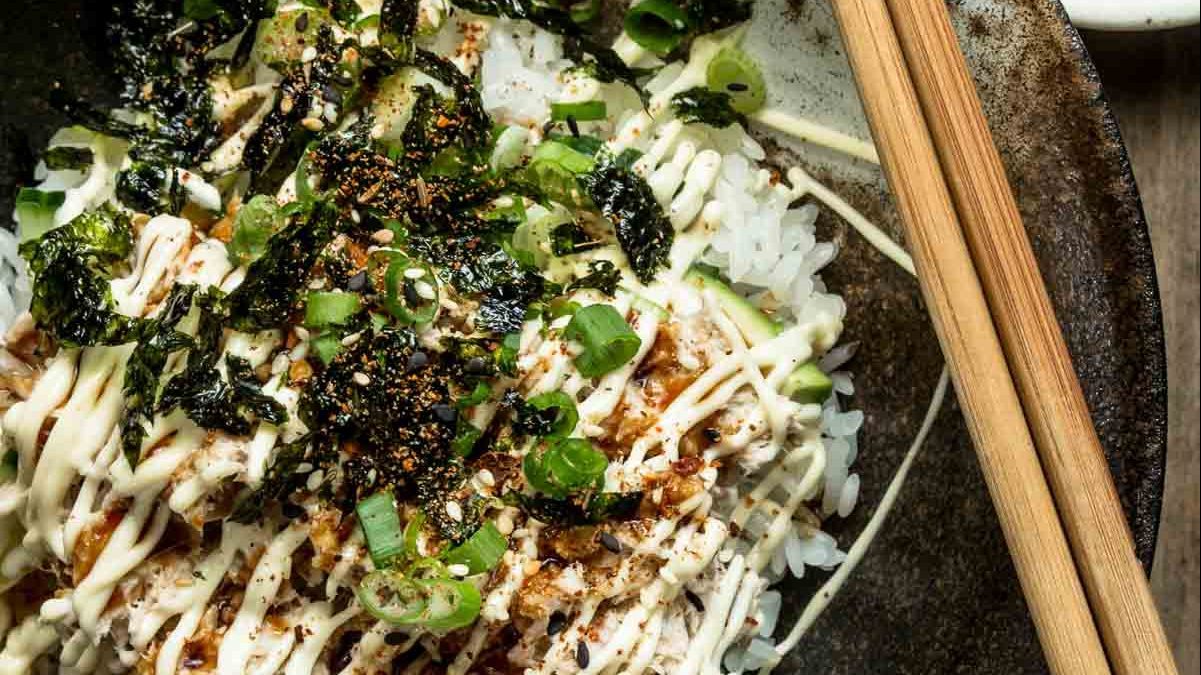 A quick and easy, 15-minute Korean tuna mayo rice bowl recipe (deopbap) is made with rice, canned tuna, garlic butter, and vegetables and drizzled with mayo & sweet soy sauce.
Lemon Ricotta Pasta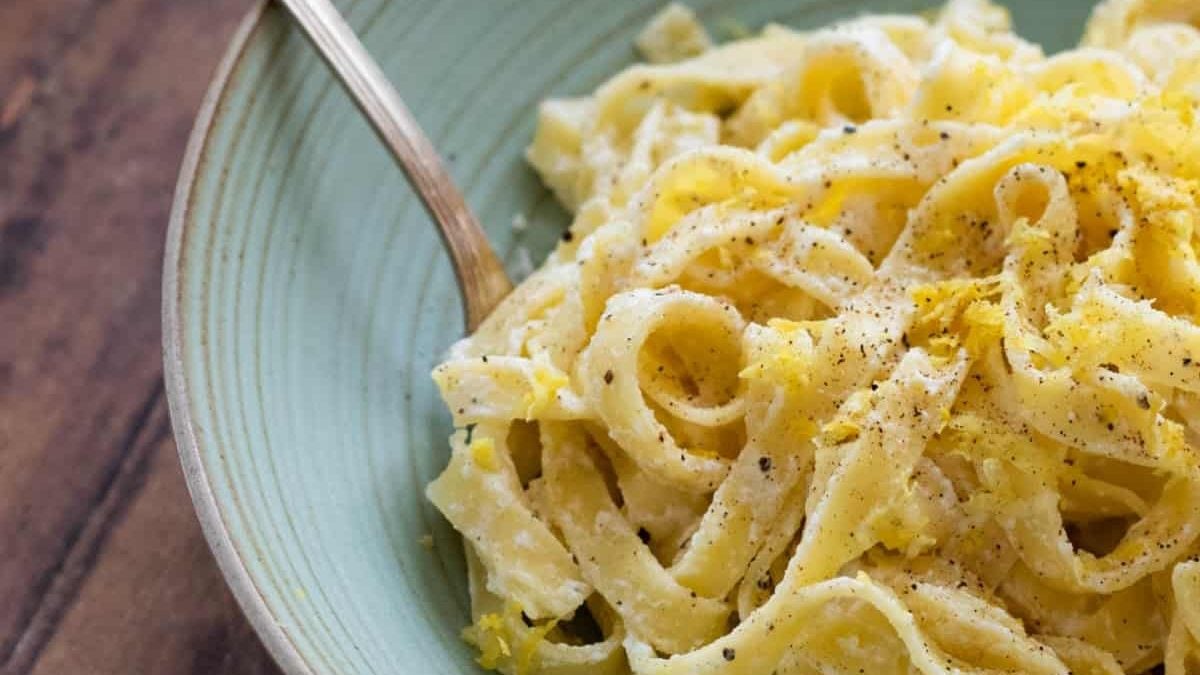 You won't find a simpler pasta dish than this. Get the recipe from always use butter.
Shrimp Scampi Without Wine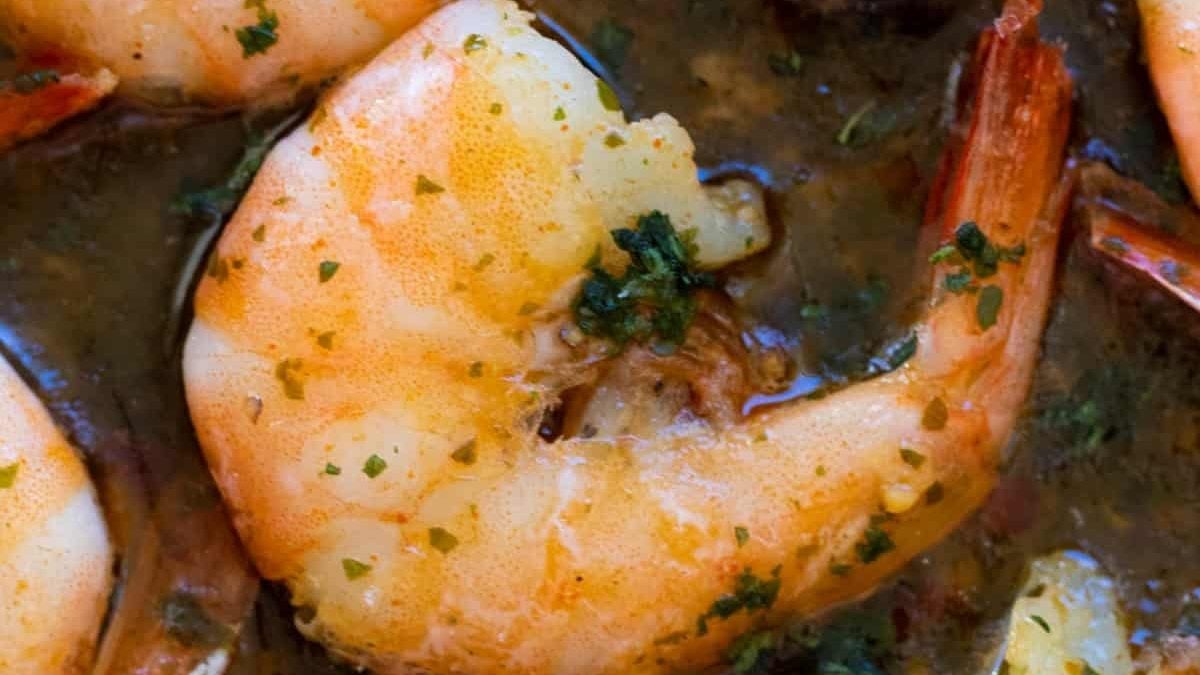 Loaded with flavor and just as delicious served on top of pasta, as it is for an appetizer with a side of bread. Get the recipe from always use butter.
One-Pot Hummus Pasta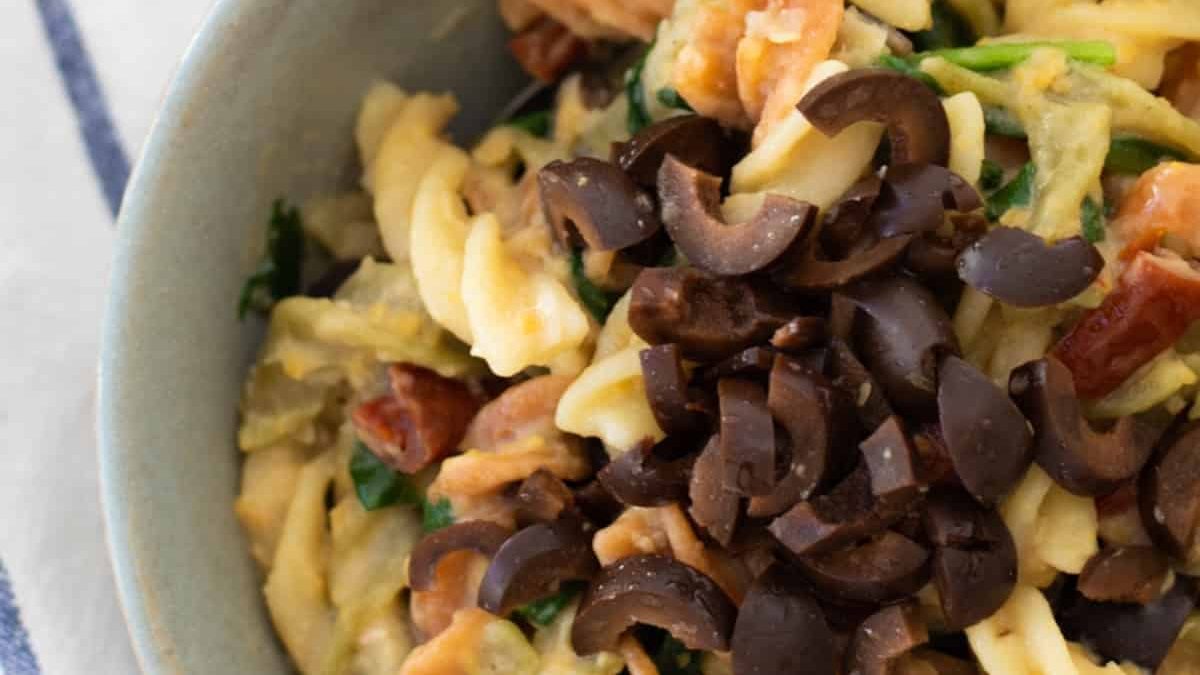 12 minutes, 5 ingredients and one pot - dinner doesn't get much easier than this! Get the recipe from always use butter.
Caprese Salad with Spinach & Cashews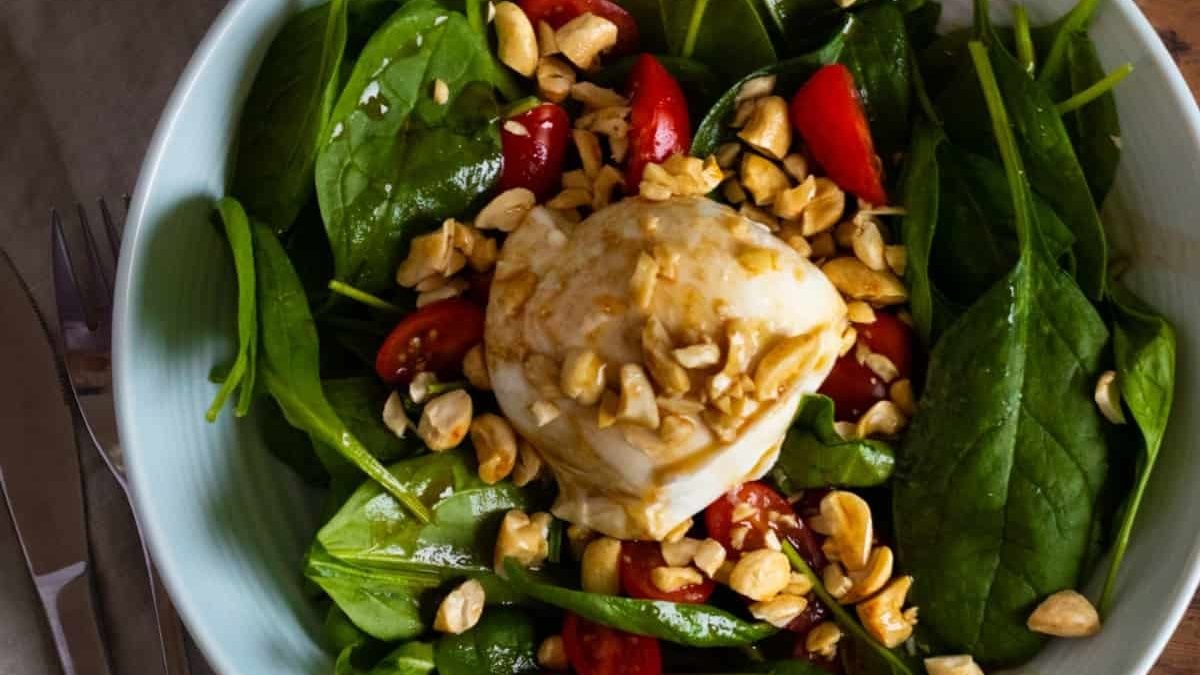 A quick and easy caprese version that's filling enough for dinner. Get the recipe from always use butter.
Vegetable Ramen with Spicy Miso Broth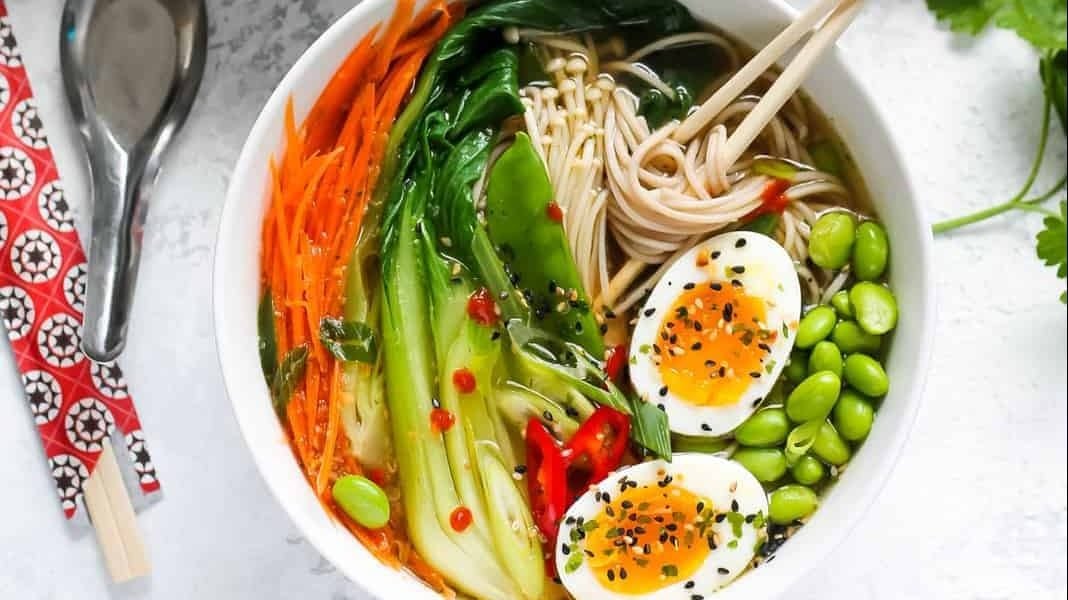 Spice up your ramen package with veggies and extra seasonings! Get the recipe from Hey Nutrition Lady.
Cajun Alfredo Pasta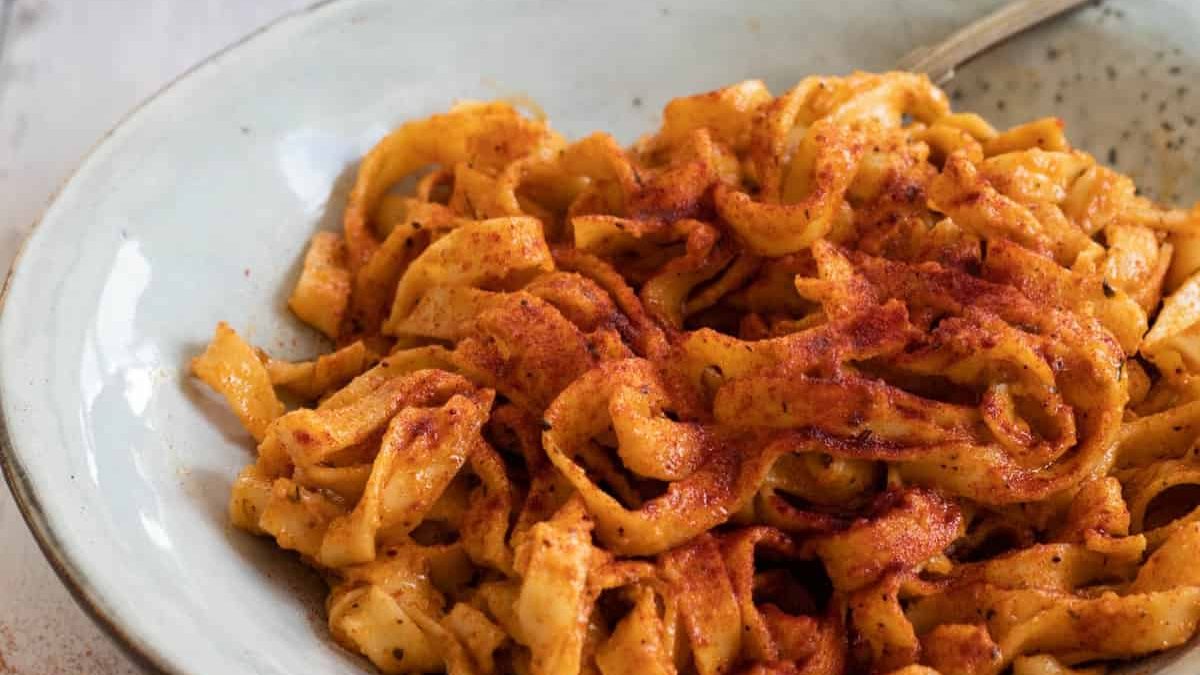 A spicy twist on the classic Alfredo sauce. Get the recipe from always use butter.
Thai Red Curry Fried Rice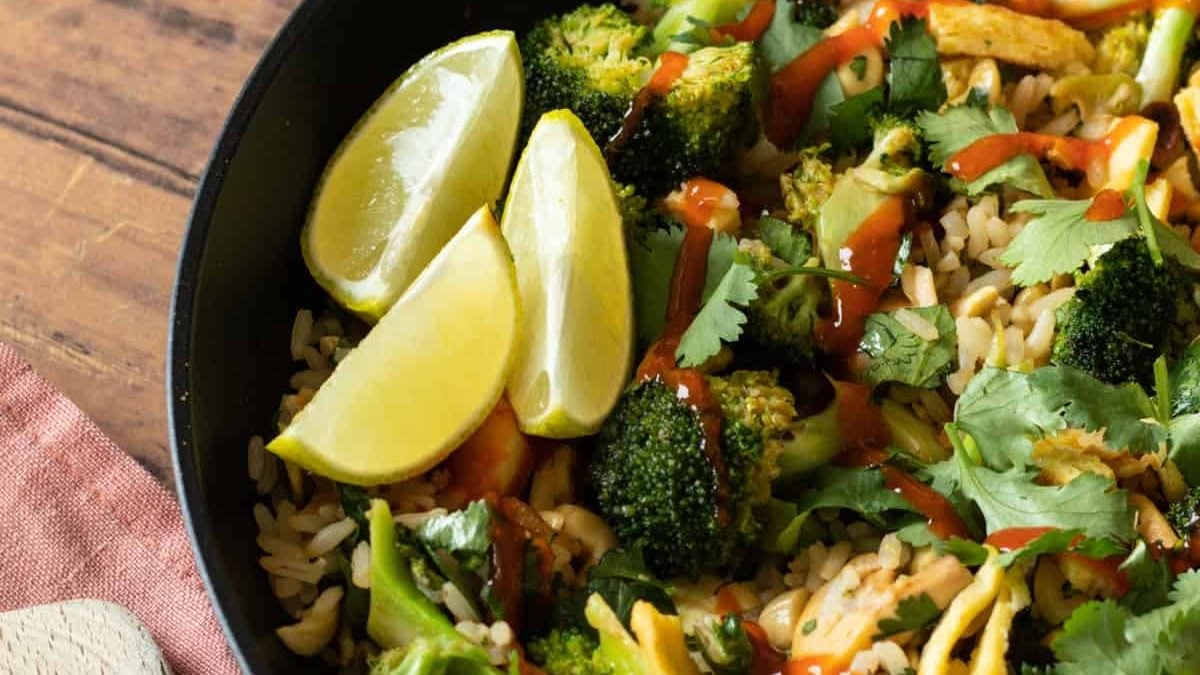 A simple fried rice recipe with all the best Thai curry flavors. Get the recipe from always use butter.
Salmon Crème Fraîche Pasta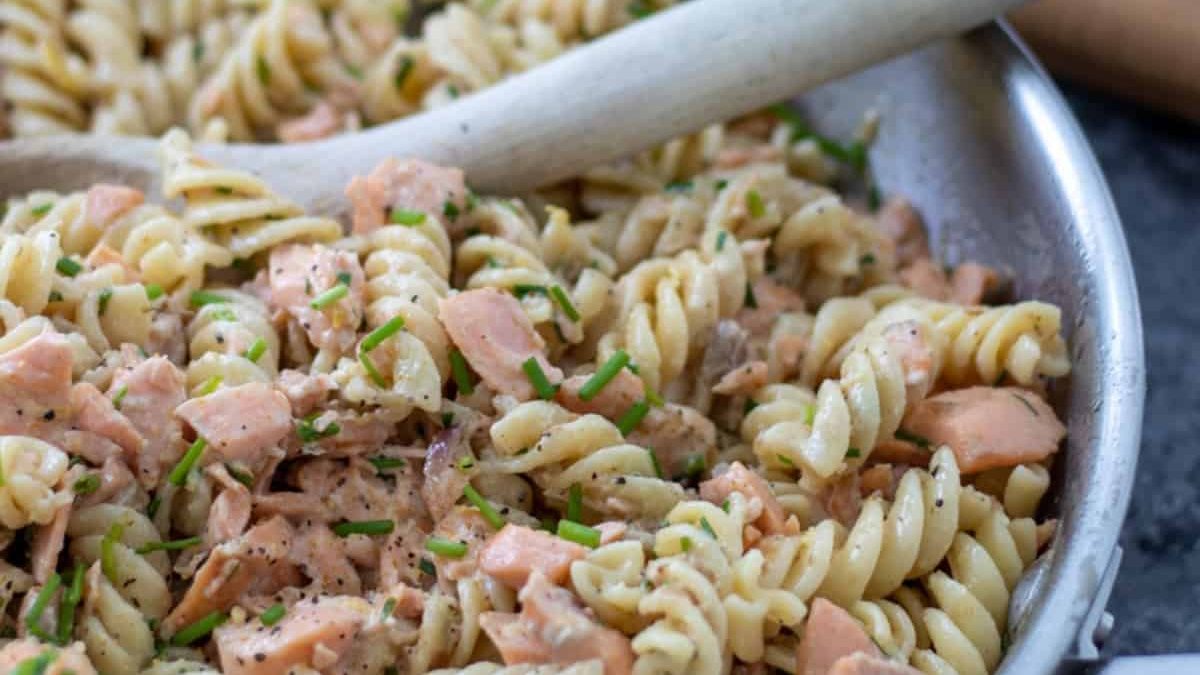 Salmon and chives make this one of the best salmon pastas ever. Get the recipe from always use butter.
Air Fryer Dumplings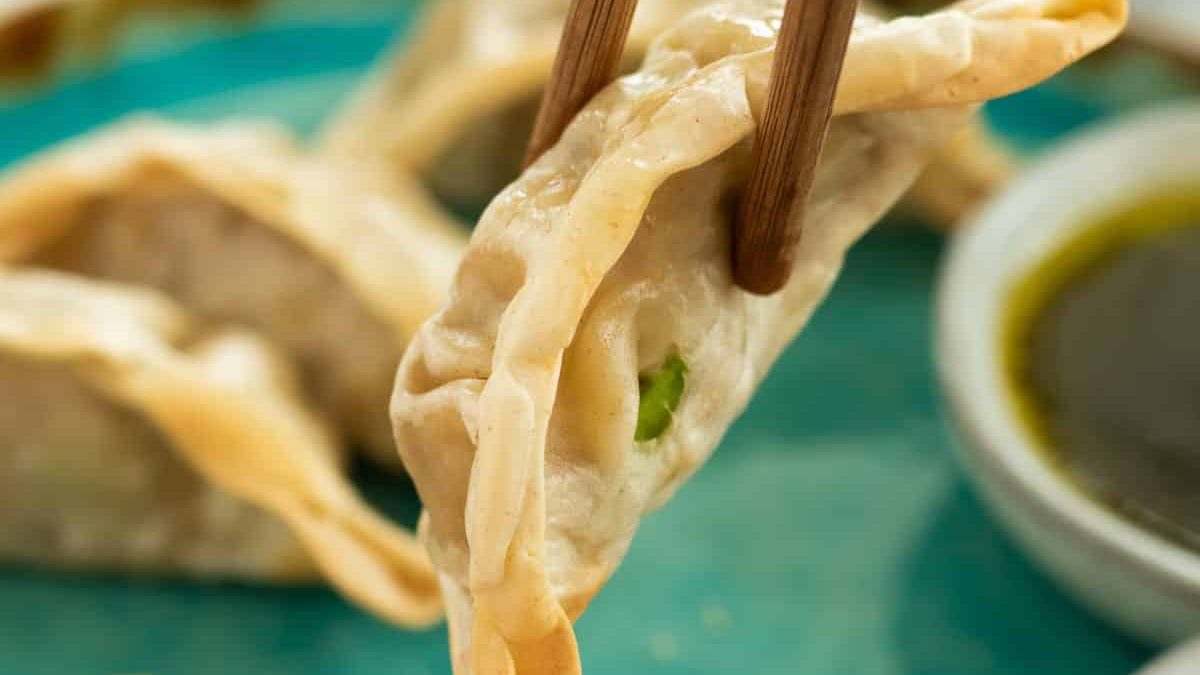 Learn how to cook Air Fryer Dumplings and have a delicious snack or meal on the table in just 10 minutes. With a tiny bit of oil they come out perfectly cooked and slightly crispy at the edges - ready to dip in your favorite sauce. Can be made with any type of dumplings, pot stickers or gyoza!
Get the from always use butter.
Air Fryer Rib Eye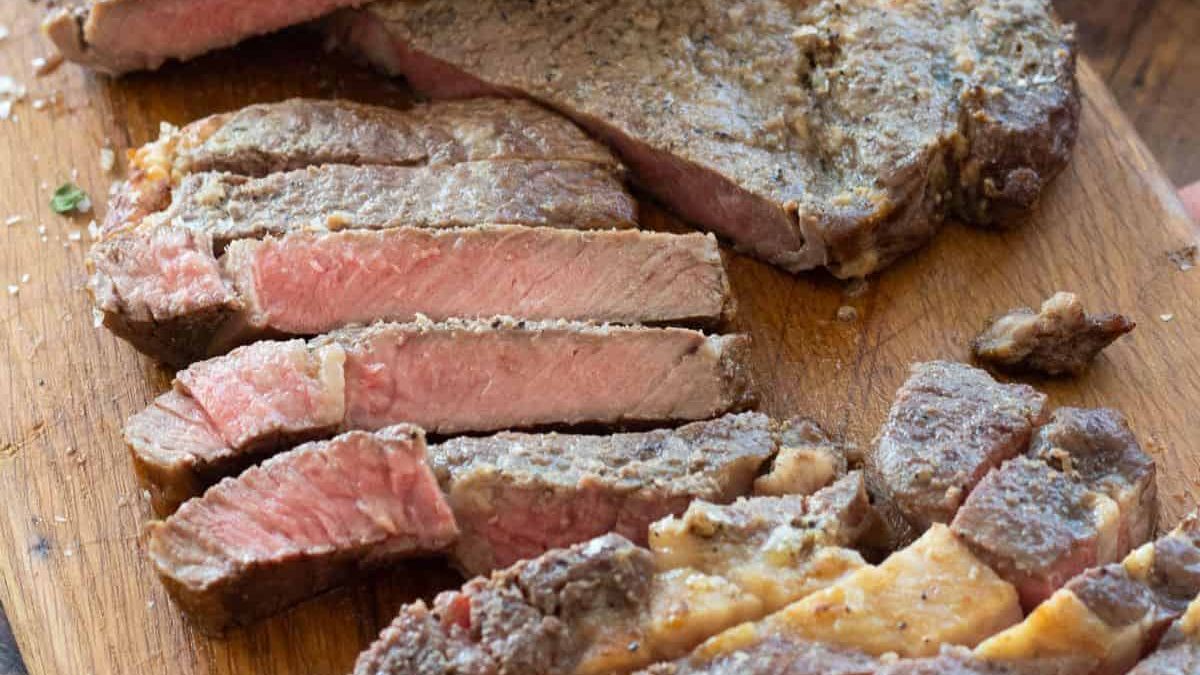 This easy Air Fryer Rib Eye Steak recipe will have you making all your steaks in the air fryer! Juicy, flavor packed and less greasy (read: healthier!) this is the way to cook steak. All done in under 15 minutes, with just 1 minute of prep!
Get the from always use butter.
Fried Potato Bowls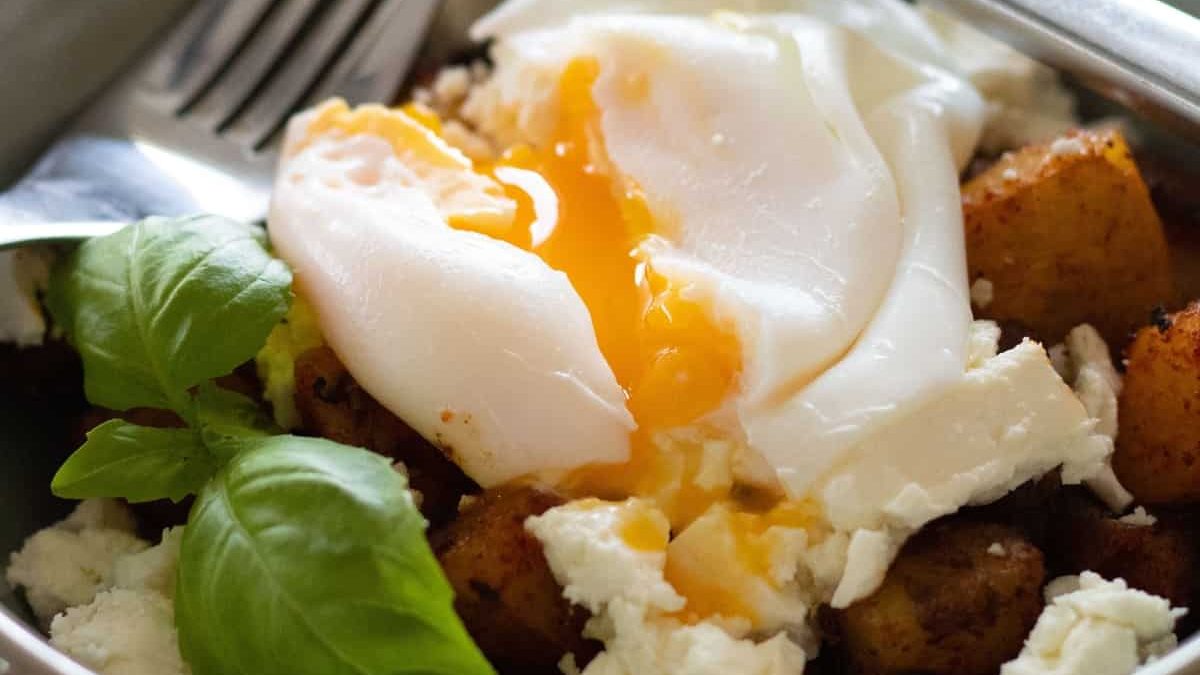 Got leftover boiled potatoes? Then make this fried potatoes breakfast bowl in just 10 minutes. Cut into the poached egg and the silky yolk covers all that yummy Feta cheese and perfectly fried potatoes for a filling bowl of breakfast goodness.
Get the from always use butter.
Salmon Tacos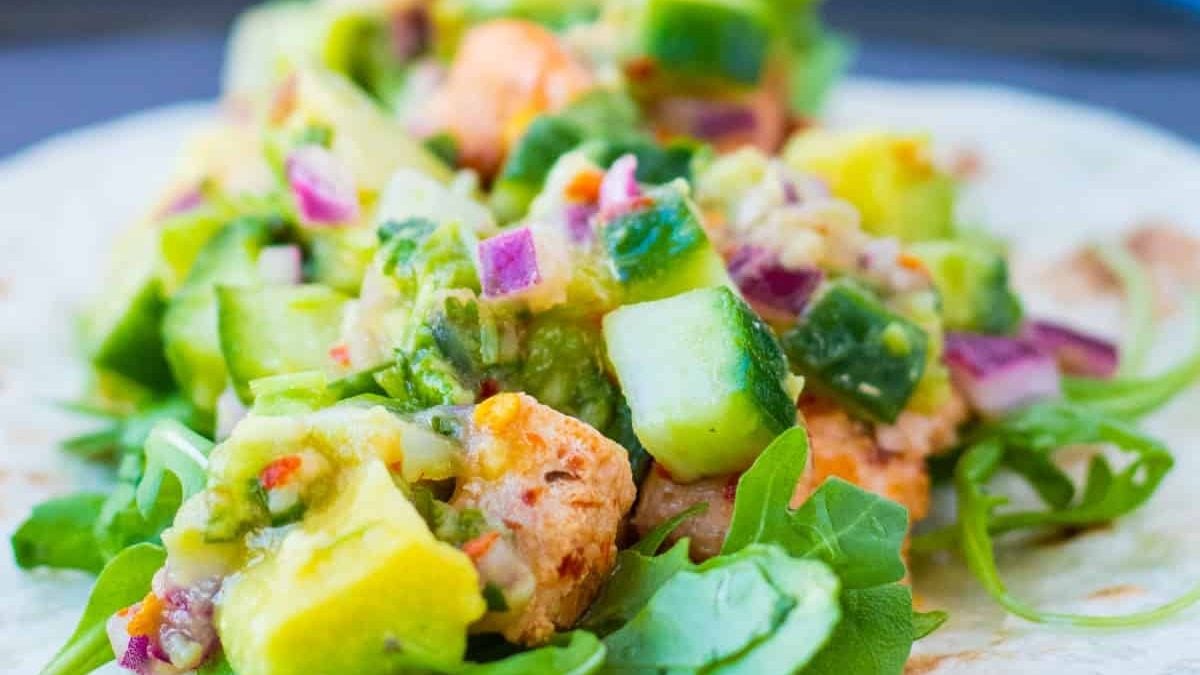 Healthy salmon is seasoned lightly, pan-fried quickly, and deliciously paired with a super easy Ginger Avocado Salsa to make the perfect healthy Salmon Tacos. All with just a few short minutes of cooking, loads of health benefits and even more taste!
Get the from always use butter.
Cherry Tomato Pasta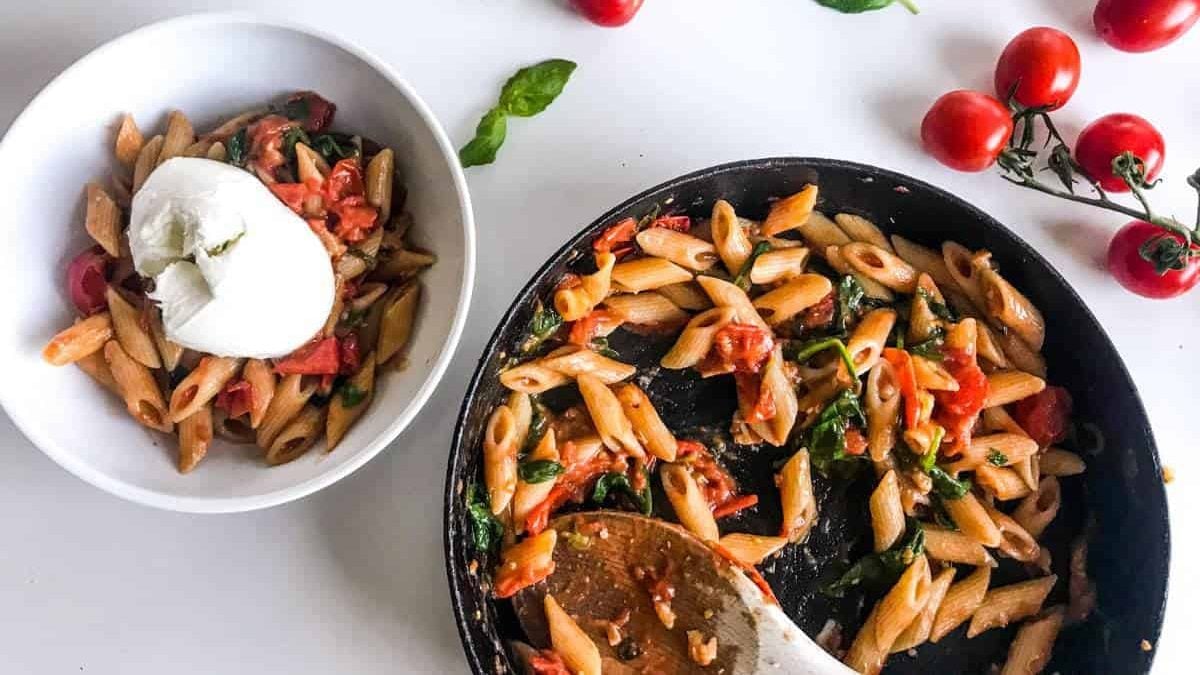 Simple can sometimes be so much more, and that's definitely the case with this 15-minute Cherry Tomato Pasta with Spinach and Walnuts. Quick and easy to make it's delicious as it is, and even better topped with a generous piece of mozzarella or burrata cheese.
Get the from always use butter.
Shrimp Carbonara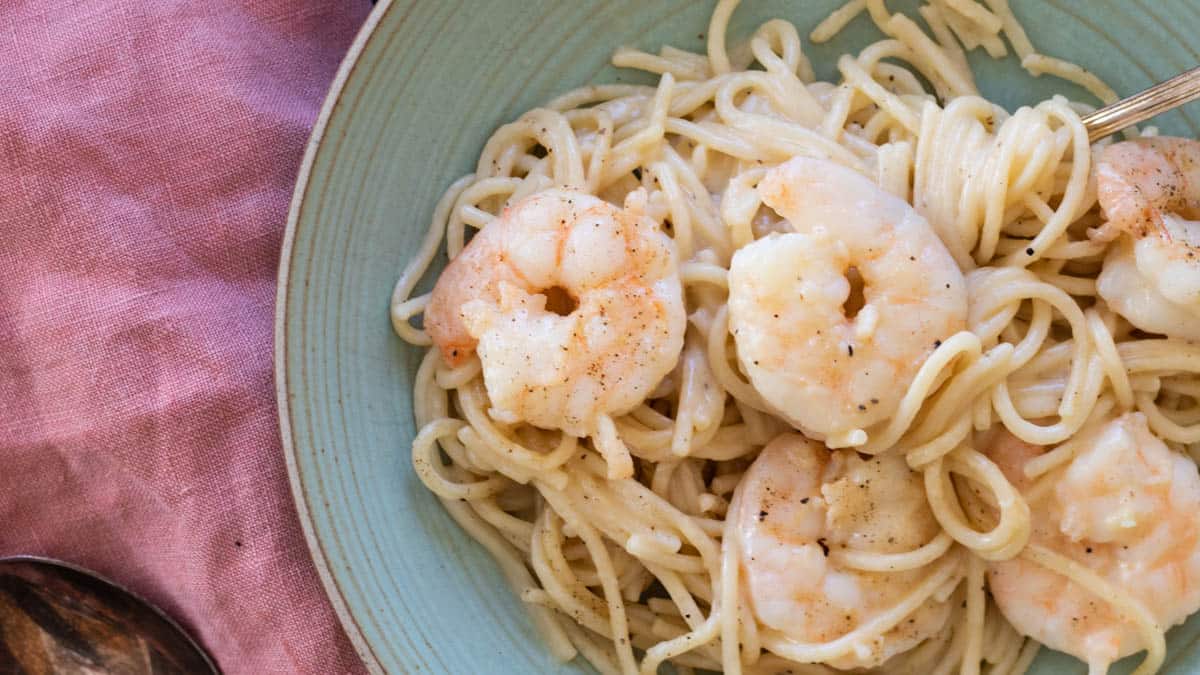 This 10-minute Shrimp Carbonara is a delicious twist on the classic Italian pasta dish. All the creamy texture of traditional Carbonara, with the addition of perfectly cooked shrimp. A delightful fusion that will satisfy your cravings for both seafood and pasta, all with an easy no-fail no-cream carbonara method!
Get the recipe: Shrimp Carbonara
Chickpea Gyros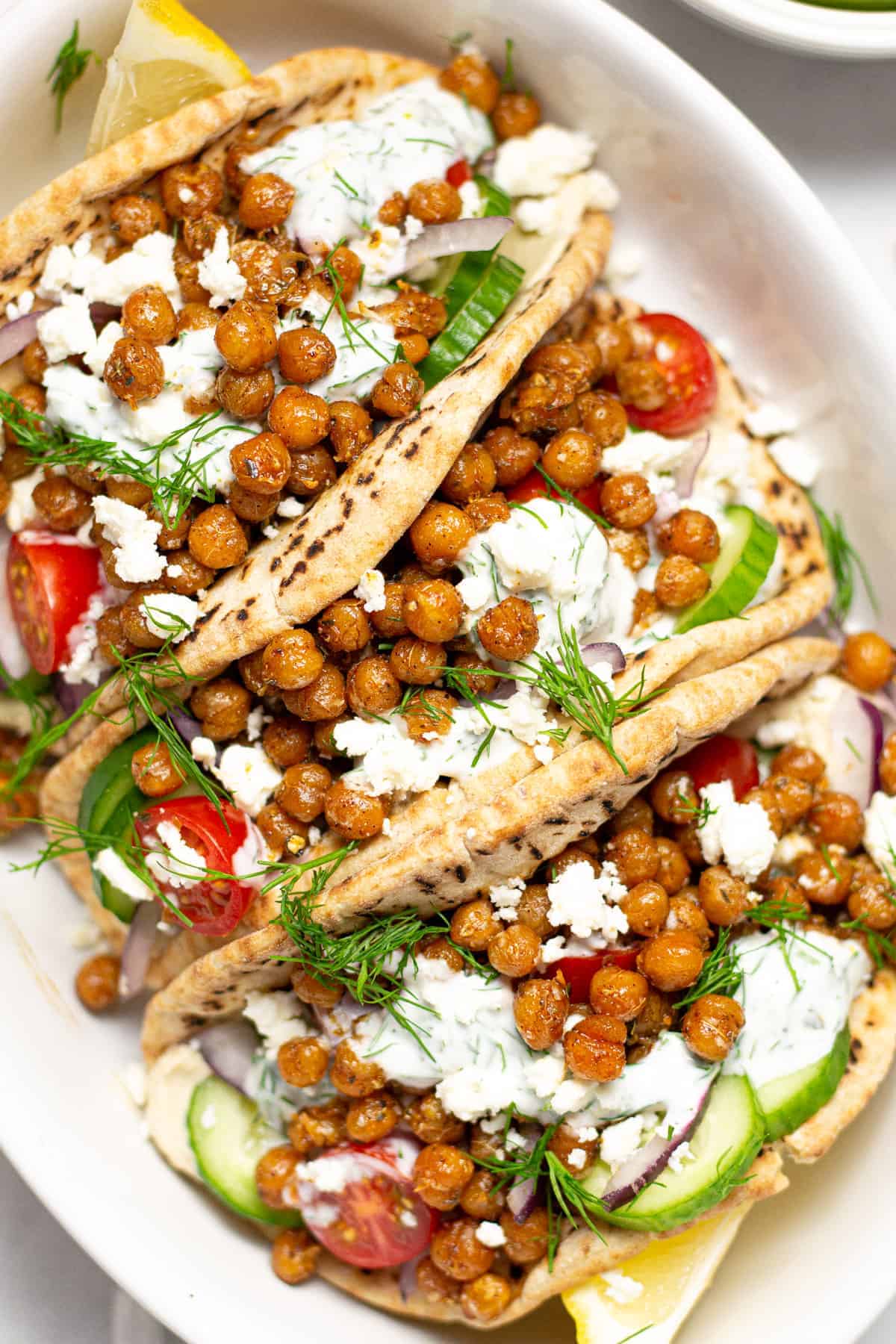 These chickpea gyros are a quick vegetarian dinner that takes just 10 minutes to cook on your stovetop and only a few minutes to prep. That means you can walk in the door and be sitting at the table eating dinner within 15 minutes! It's got all your favorite Mediterranean flavors with a vegan twist!
Get the recipe: Chickpea Gyros
Grilled Fish Tacos with Mango Salsa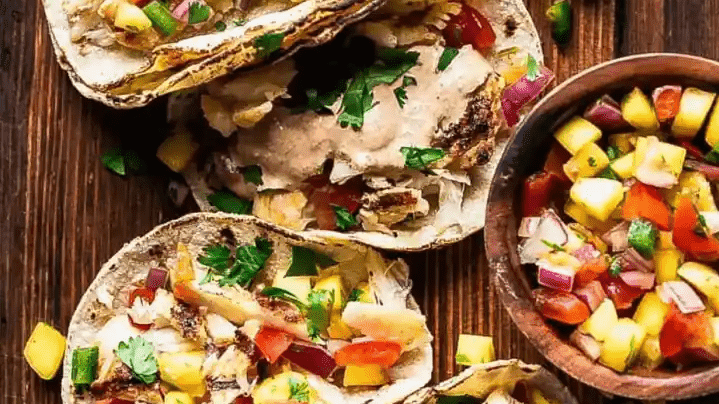 If you're tired of the same old tacos and want to mix things up, then you have to try this grilled fish taco recipe with homemade mango salsa! The combination of perfectly grilled flaky white fish and sweet 'n' spicy mango salsa is a match made in heaven - the flavors are so bold and vibrant that you'll be craving these tacos all week long. Plus, this recipe is super easy to make, so even if you're short on time, you can whip up a batch of these tacos in no time. Get the recipe from Sweet Tea and Thyme.
Buffalo Chicken Pasta Salad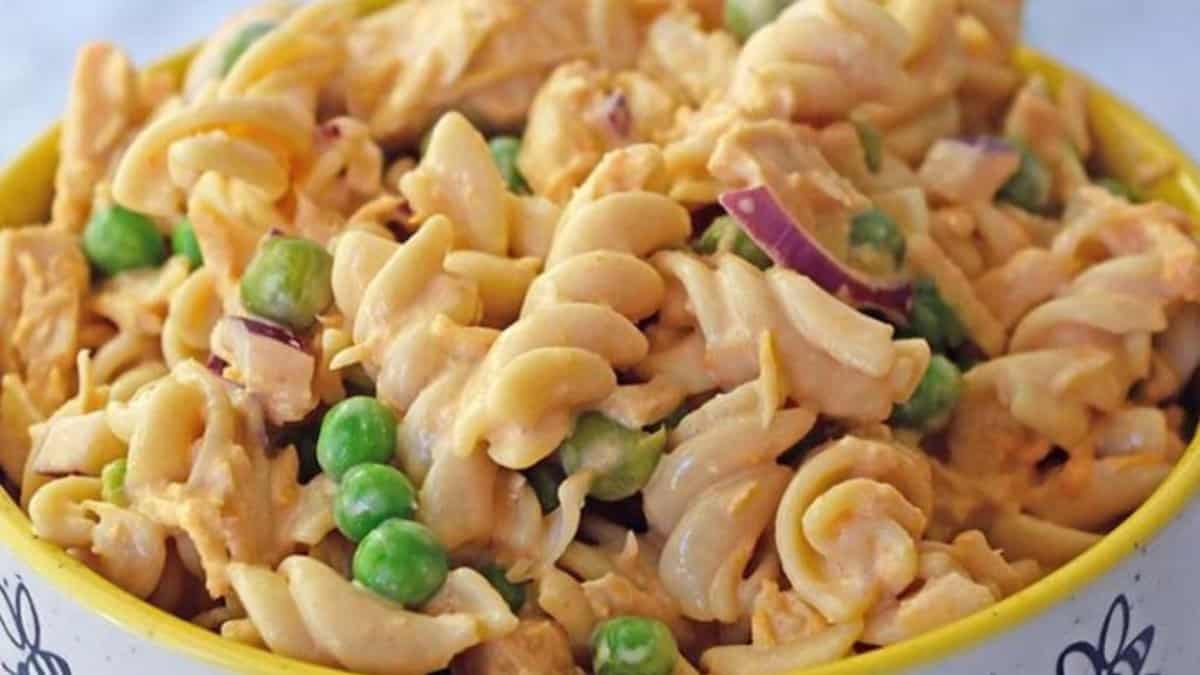 When the weather gets warm, pasta salads are a healthy lunch or dinner choice. Buffalo chicken pasta salad is a tasty option. Plus it's great for sharing at picnics, potlucks, and more!
Get the recipe: Buffalo Chicken Pasta Salad.
Cajun Chicken Wraps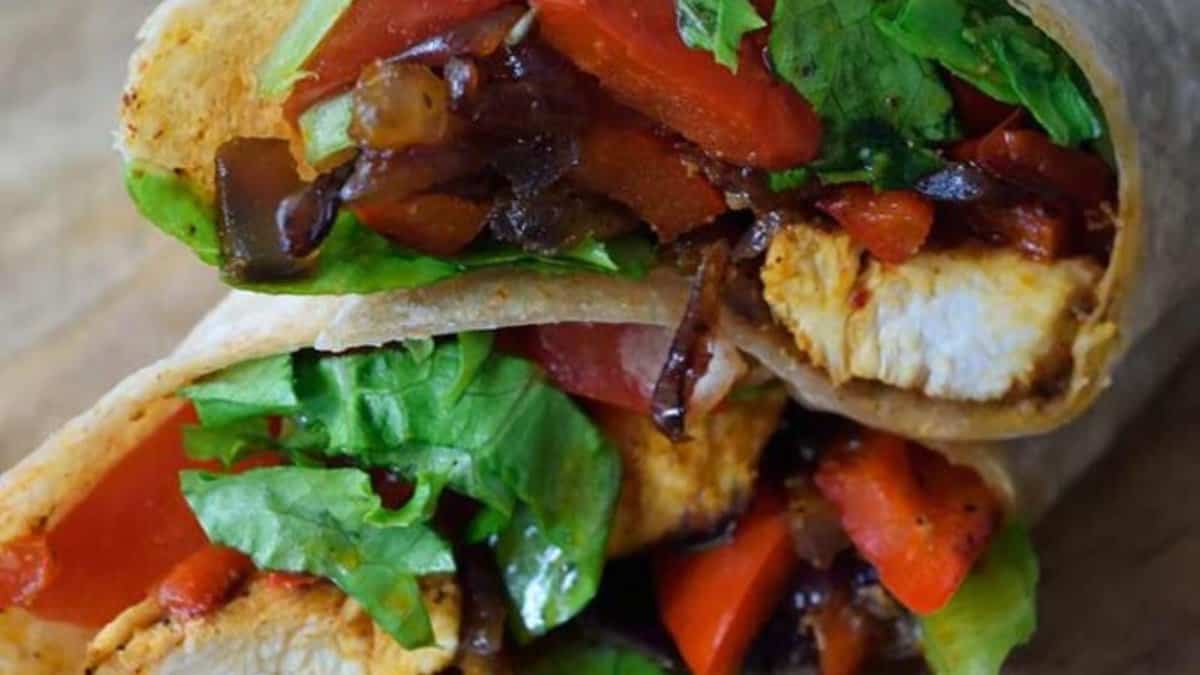 This Cajun chicken wrap is loaded with flavor! The chicken filling is seasoned with Cajun spices and served on a whole-grain tortilla. Served with one of your favorite sides, it makes a tasty, satisfying meal that has lots of great flavors.
Creamy Gochujang Pasta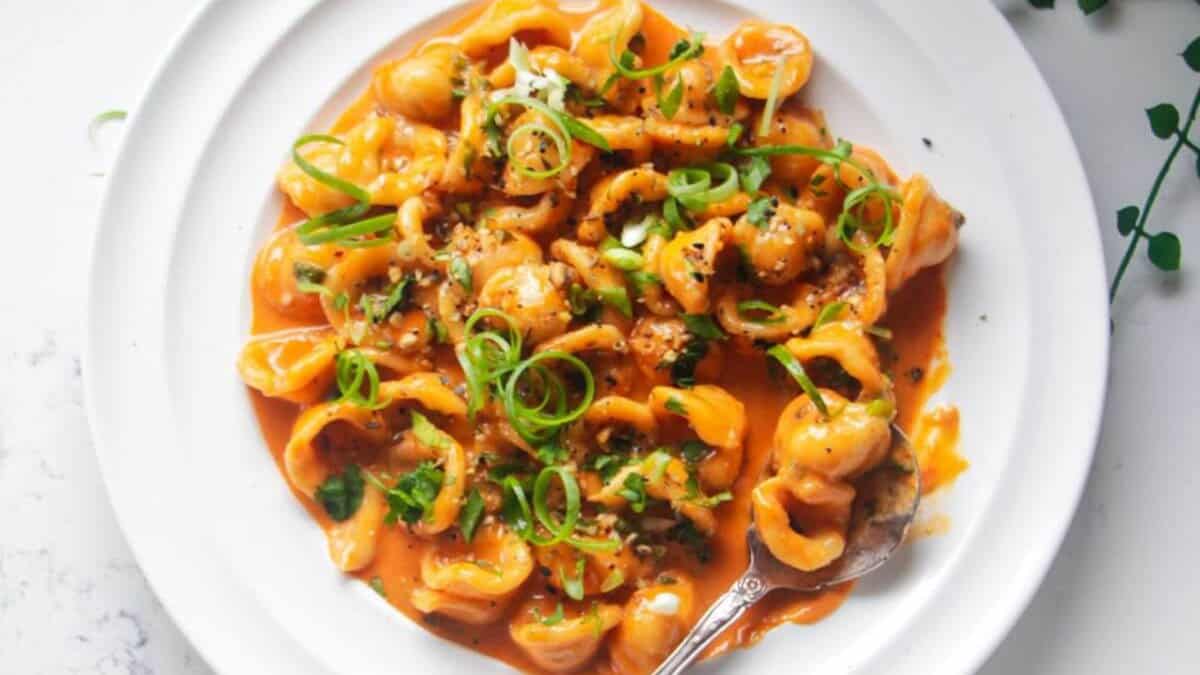 This gorgeous gochujang pasta is creamy, spicy, a little sweet and takes just 15 minutes. It's a perfect quick and easy recipe that's guaranteed to deliver on flavour every time. Think pasta alla vodka, but with gochujang. Get the recipe: Creamy Gochujang Pasta.
Easy Smash Burger Recipe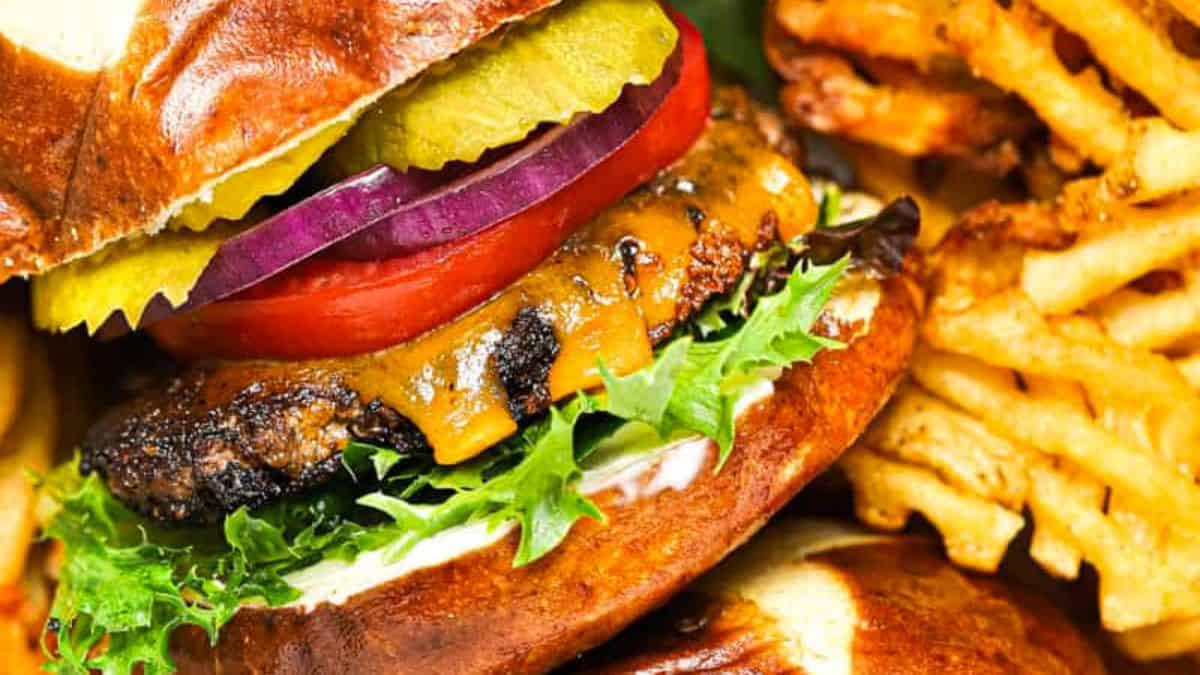 Burgers aren't just for summertime anymore! No grill? No problem! These smash burgers cook up thin and crispy in sizzling butter heated in a piping hot cast iron skillet right on your stove! They are simple (just ground beef and salt!) have perfectly crisp, scraggly edges and that signature butter burger flavor - and the best part is, you can get them on the dinner table in about 15 minutes!
Falafel Sandwich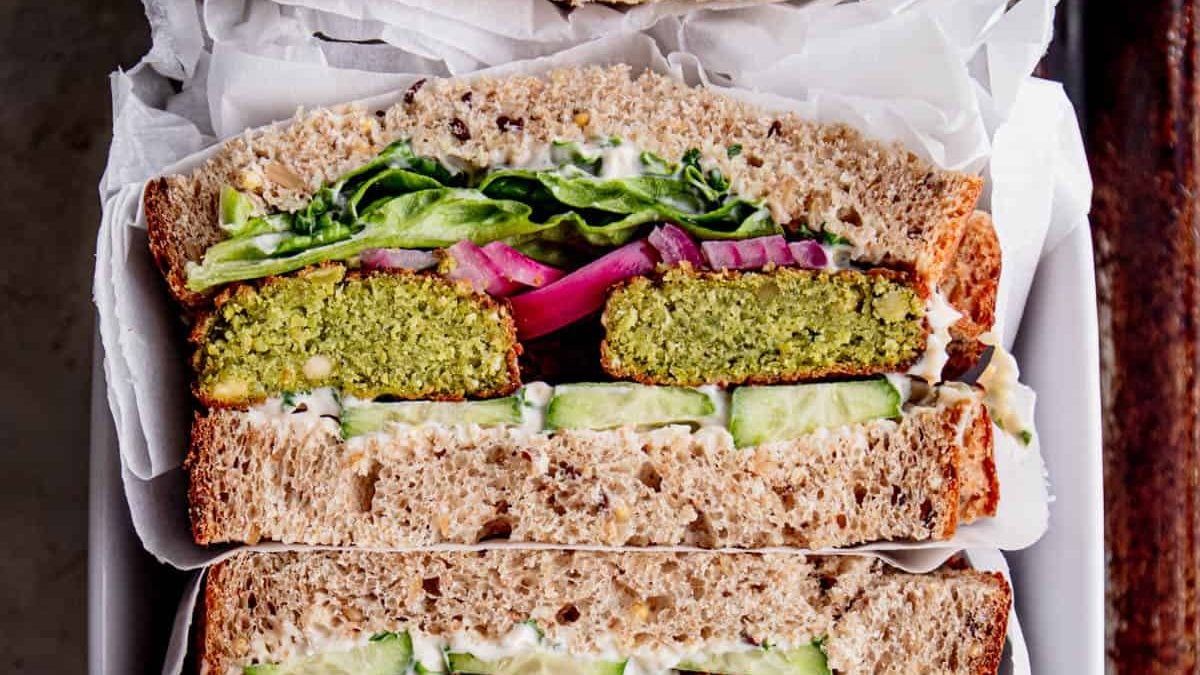 It's hard to beat the satisfaction of biting into a falafel sandwich: the soft pita or bread, crisp herby falafel, crunch of the veggies, and, of course, the savory drizzle of creamy tahini sauce.
Get the recipe: Falafel Sandwich
Halloumi Sandwich with Roasted Red Peppers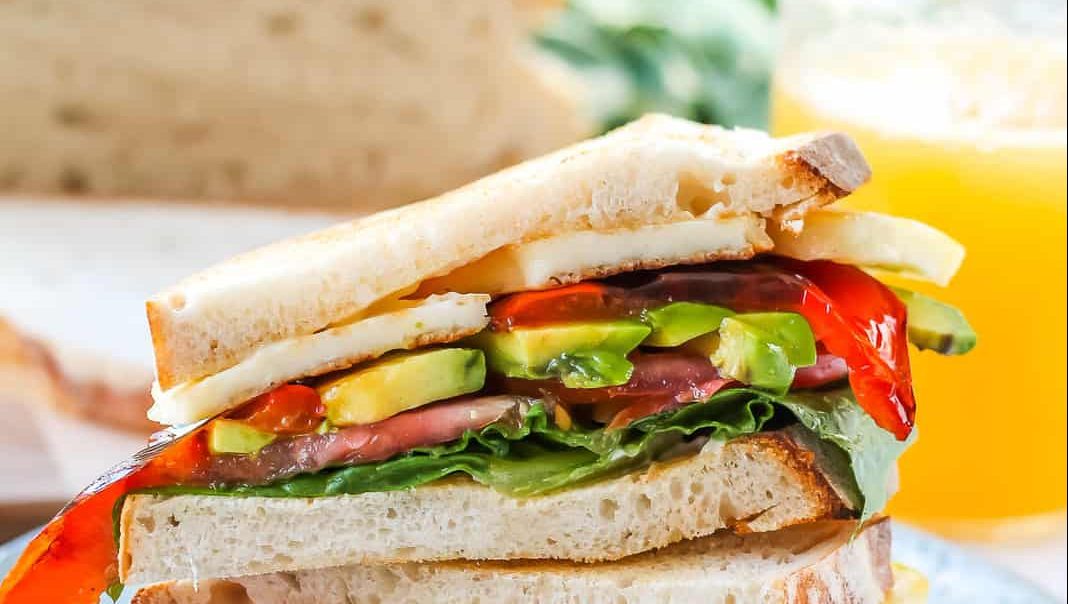 The Most Delicious Halloumi Sandwich made with roasted red peppers, avocado, juicy tomatoes, and pan-fried halloumi. This one is a real treat!
Get the recipe: Halloumi Sandwich with Roasted Red Peppers
Italian Pasta Salad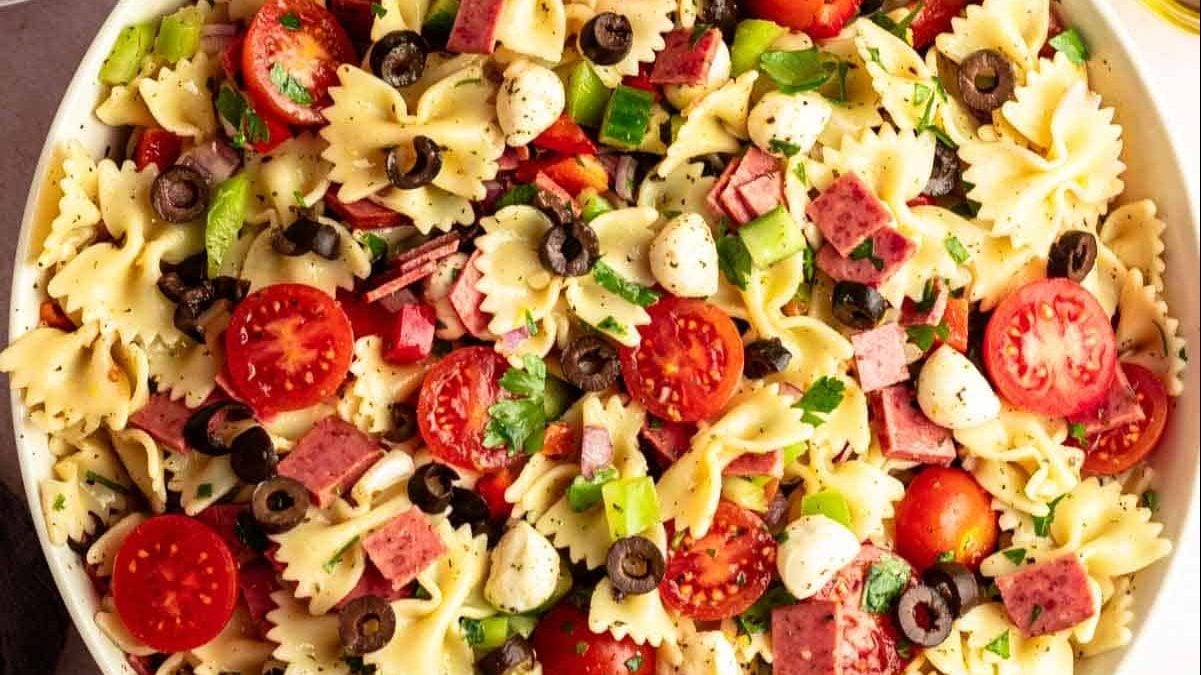 This zesty Italian pasta salad is made with fresh vegetables, mozzarella pearls, and salami, and is topped with a delicious homemade Italian salad dressing.
Creamy Gochujang Pasta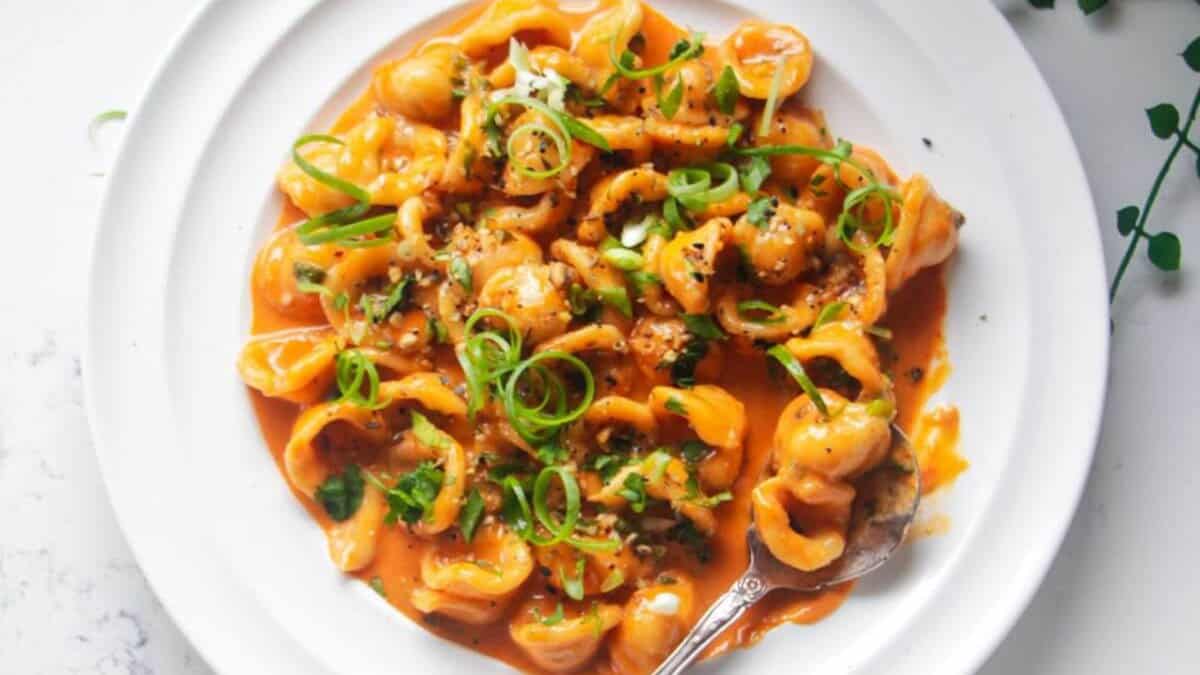 This gorgeous gochujang pasta is creamy, spicy, a little sweet and takes just 15 minutes. It's a perfect quick and easy recipe that's guaranteed to deliver on flavour every time. Think pasta alla vodka, but with gochujang. Get the recipe: Creamy Gochujang Pasta.
Japanese Mentaiko Spaghetti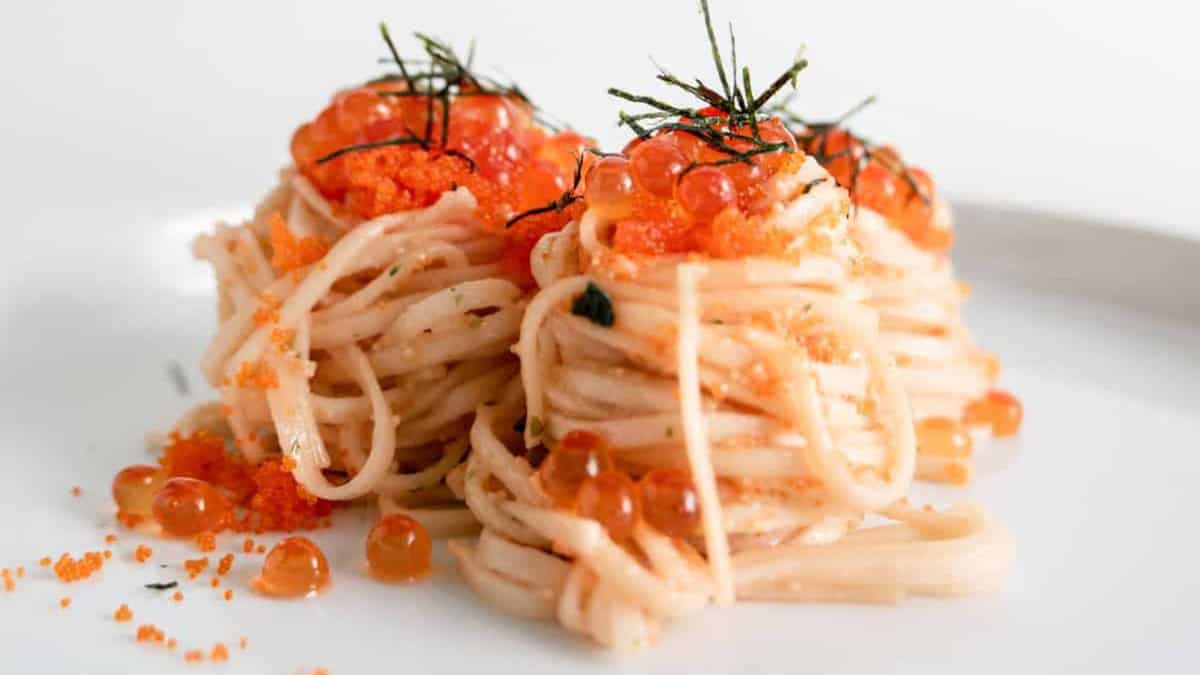 Japanese Mentaiko Spaghetti Noodles 明太子パスタ is a creamy wafu pasta that is easy to make, delicious and packed with umami flavour! Made with just a handful of ingredients, this Japanese style pasta is al dente and loaded with the tender texture of creamy pops of fish roe with strips of nori seaweed. Get the recipe: Japanese Mentaiko Spaghetti.
Pasta Aglio e Olio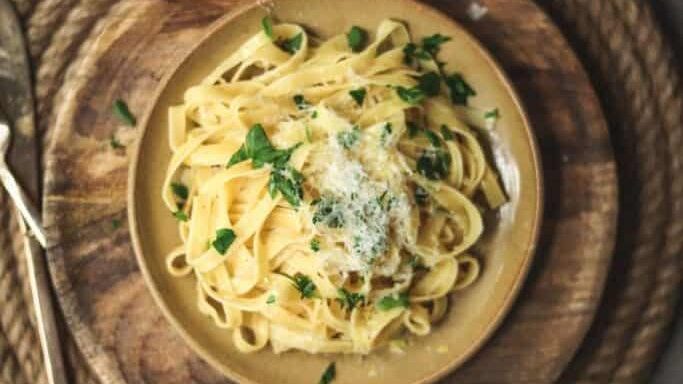 This pasta without sauce (or pasta with garlic and olive oil OR aglio e olio, it goes by many names), is basically the grown-up, gourmet version of buttered noodles.
Easy 15-Minute Air Fryer Chicken Nuggets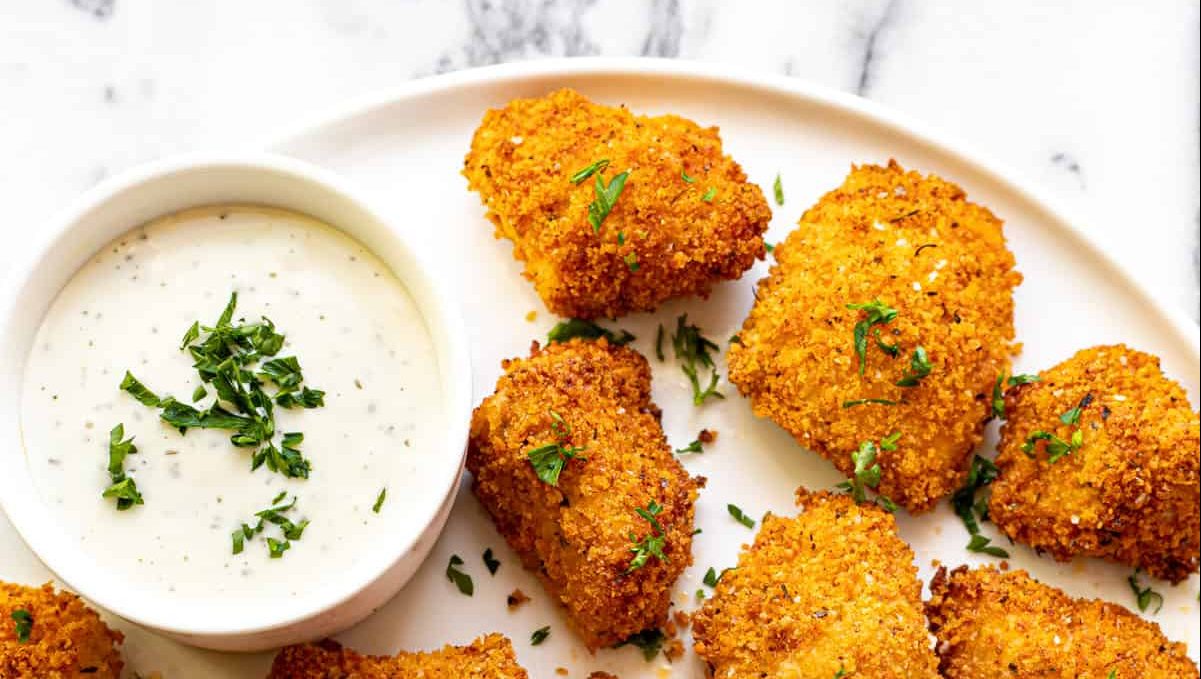 These easy air fryer chicken nuggets take just minutes to throw together and only about 10 minutes to cook in the air fryer. They come out perfectly crispy on the outside yet juicy and tender on the inside thanks to my secret ingredient!
15-Minute Shrimp and Orzo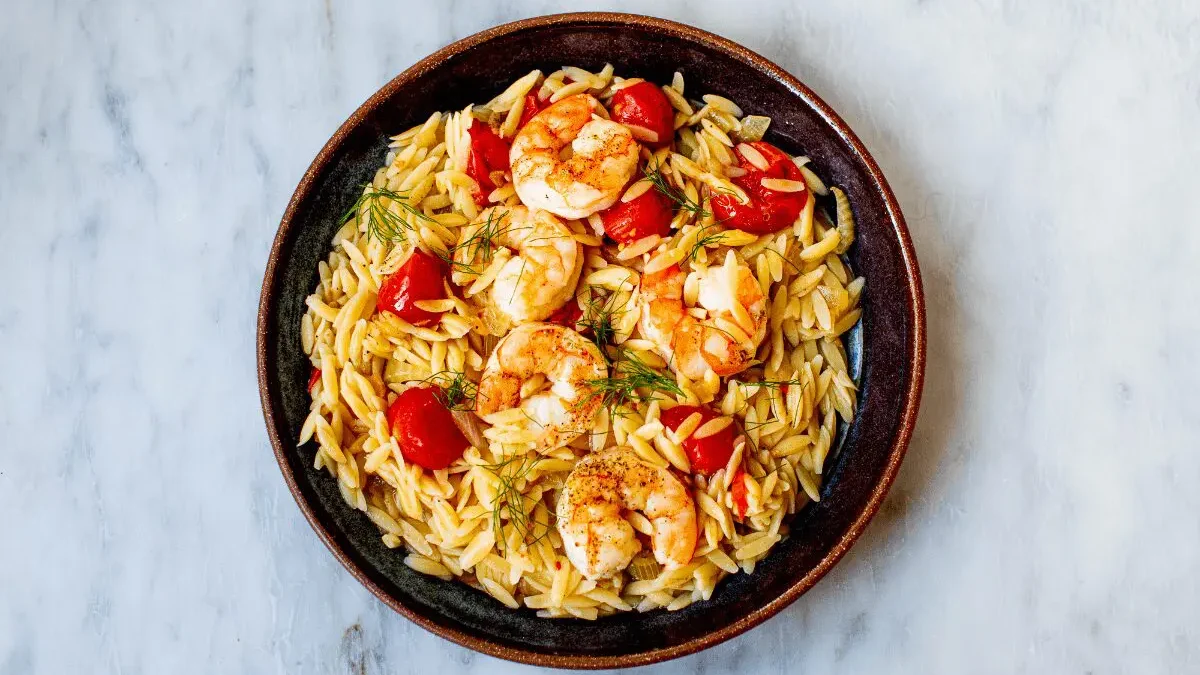 This is 15-minute shrimp and orzo recipe is an absolute dream recipe – it's ridiculously easy to whip up and tastes amazing. You're going to love the flavors of this easy shrimp and orzo recipe.
Storebought Wins: 10 Foods That Are NOT Better Homemade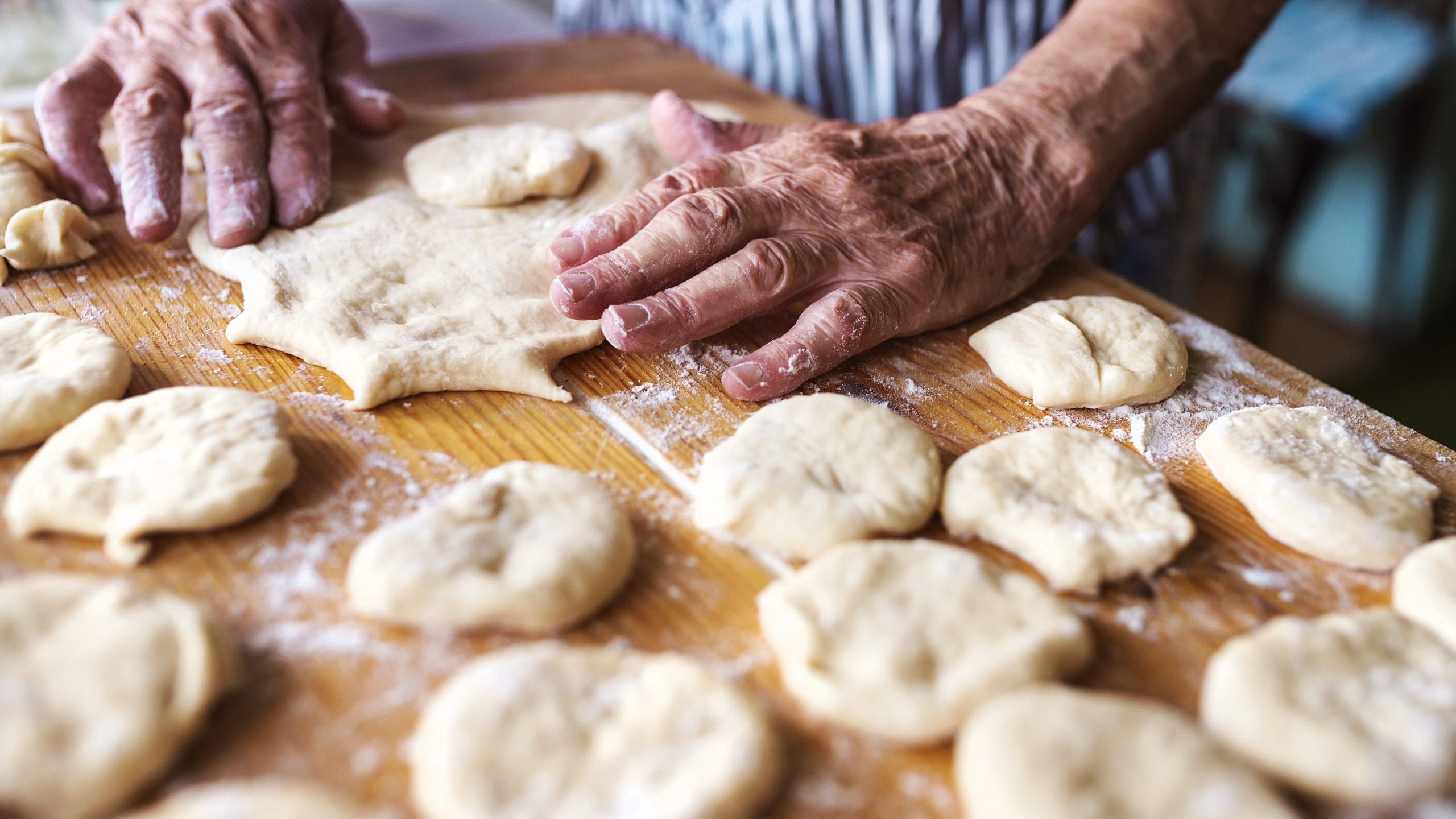 A lot of the time we value homemade food much higher than what we get from the store. And in many cases, this is correct - homemade is better. But for some foods, this is definitely not the case. Whether due to the difficulty of making it, lack of access to the right ingredients, or just the homemade version missing that special "something" we get in the storebought version - some foods are just not worth it making at home. Read on for the 10 top foods that are NOT better homemade, as decided by a group of foodies on an internet forum.
12 Most Overrated Restaurant Chains In The United States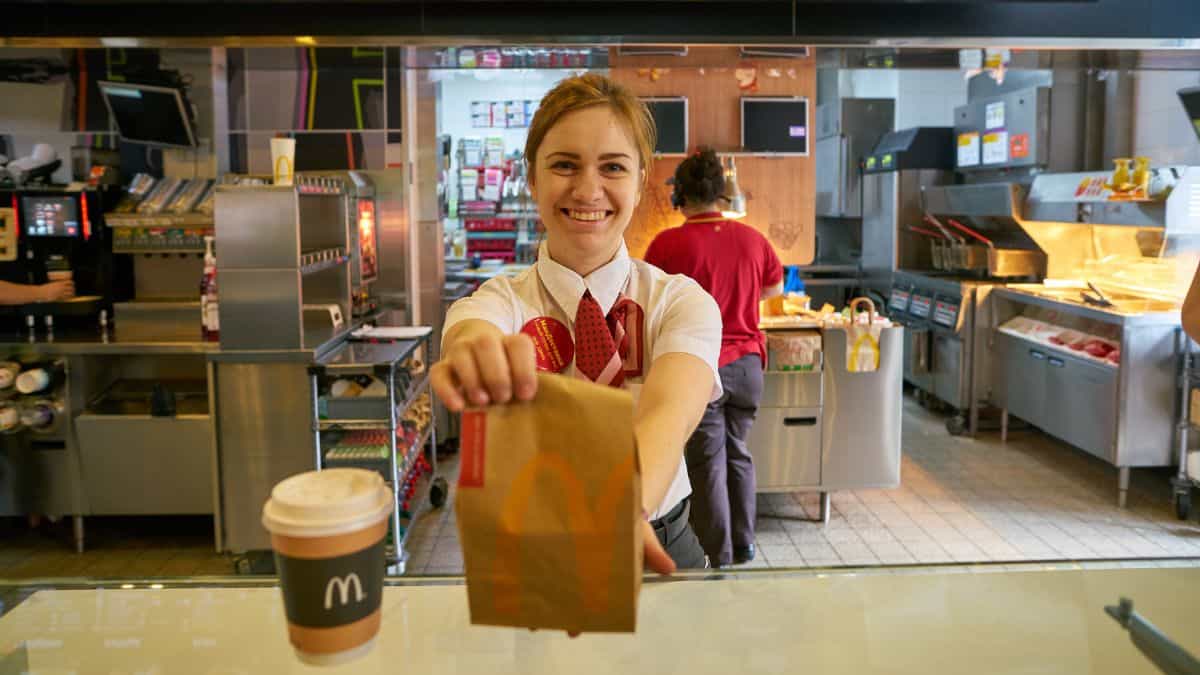 Curious about which restaurant chains live up to the hype, and which definitely do not? Join us as we explore the 12 restaurant chains that have sparked a lively debate in a recent internet forum discussion. While these establishments may have garnered popularity, they're not without their share of critics. We'll delve into what makes these chains some of the most overrated in the nation, shedding light on the dining experiences that might leave you questioning the hype.
You're Doing It Wrong! 12 Common Cooking Mistakes Almost All Home Cooks Make.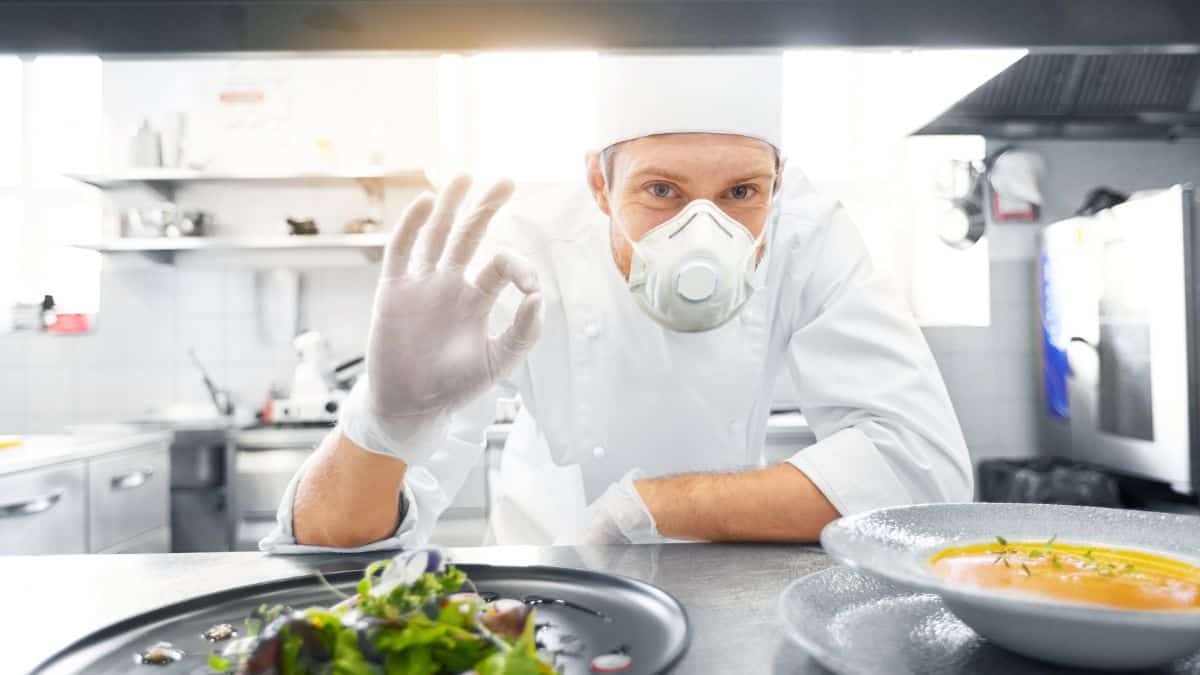 There are some mistakes almost all home cooks make, no matter how experienced and for how long they have been cooking. Recently, a group of foodies, where many of them have worked in the restaurant industry, started discussing what the most common mistakes home cooks make are, and the results were eye-opening. I am a professional recipe creator, and even I admit to making some of these mistakes on occasion!
Dump, Bake, and Enjoy: 13 Hands-Off Recipes Done in 30 Minutes or Less.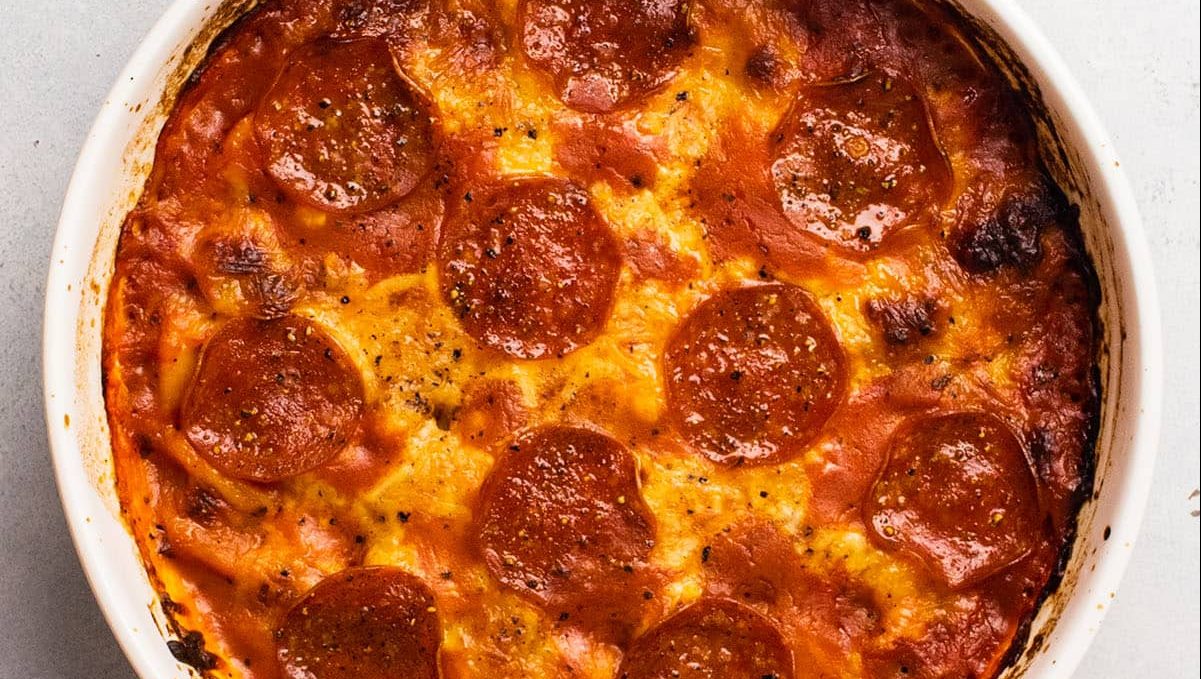 Imagine making a delicious meal with just a few simple steps and less than 30 minutes of your time. Well, you can do just that with these 13 dump-and-bake recipes! They're perfect for busy days when you want something tasty without all the fuss.
12 Common Groceries That Are A Total Waste Of Money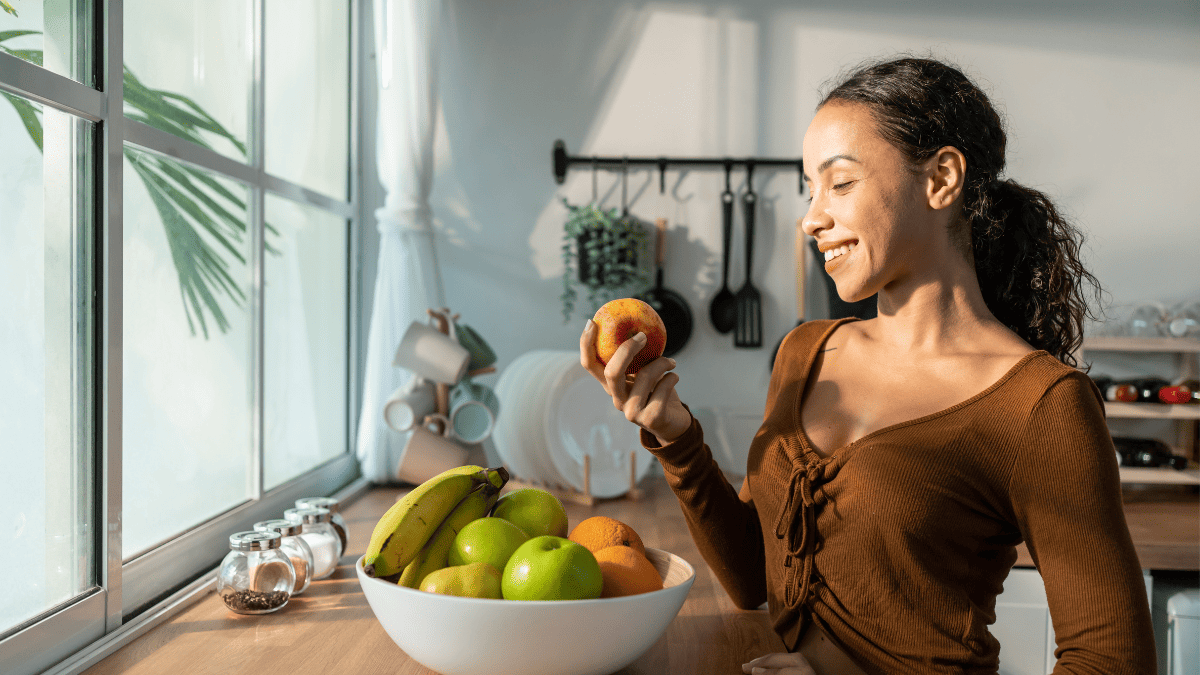 Are you tired of feeling like your grocery bills are climbing higher and higher each month? You're not alone. We're about to uncover a secret that could save you a significant amount of money, so you can spend it where you really need it instead! Get ready to discover the 12 common groceries that might just be a total waste of your hard-earned cash. Buckle up, savvy shoppers, it's time to make your grocery list smarter and more budget-friendly!