Indulge your sweet tooth when you make these mouthwatering cookie recipes. You'll find the classic recipes and unique ones to tantalize your taste buds. These cookies will surely leave you craving more. 
Soft & Chewy Apple-Cinnamon Gingersnaps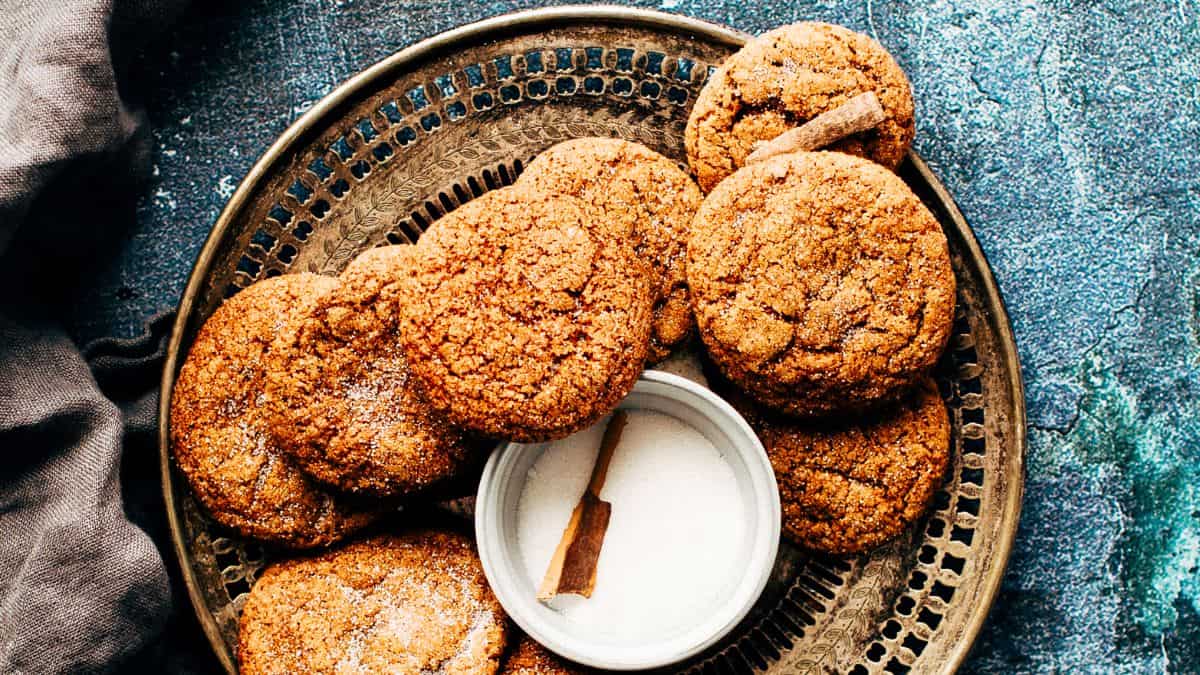 These cookies. Oh, these cookies. They are epically chewy and soft. I feel like soft gingersnaps is a contradiction in terms, but it still feels like the right thing to call them. Get the recipe
Apple Crisp Cookies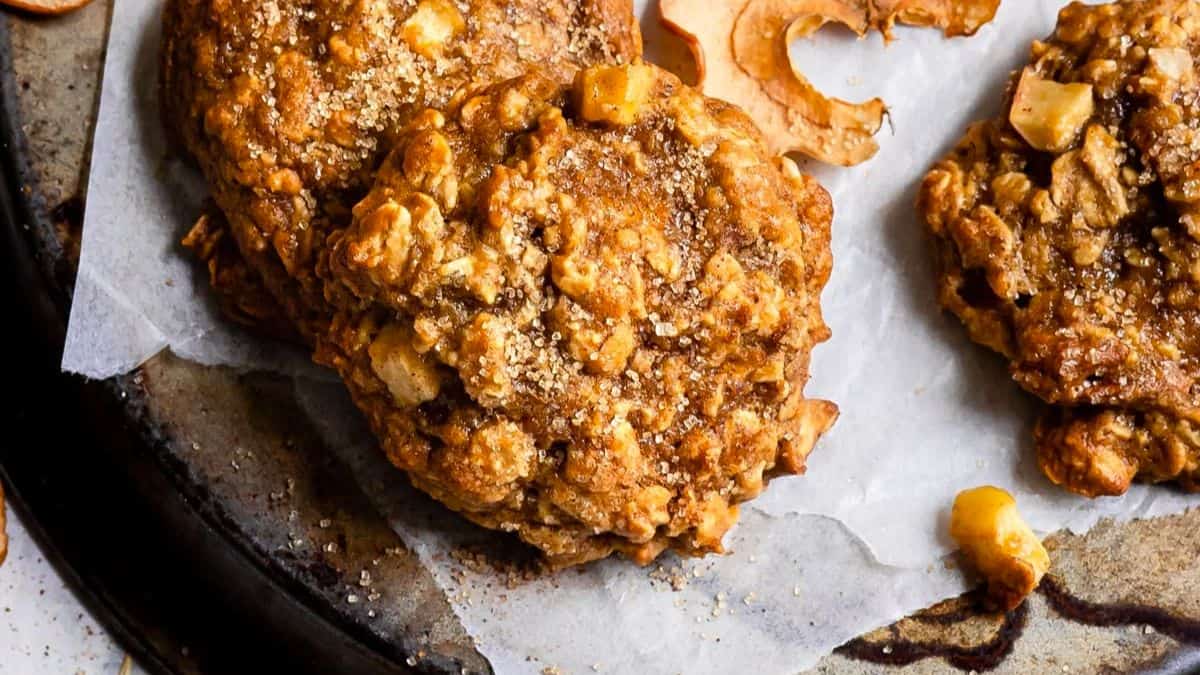 Apple crisp cookies are chewy, crispy apple spice cookies that taste like brown sugar apple crisp topping in cookie form.
Soft-Baked Pumpkin Cookies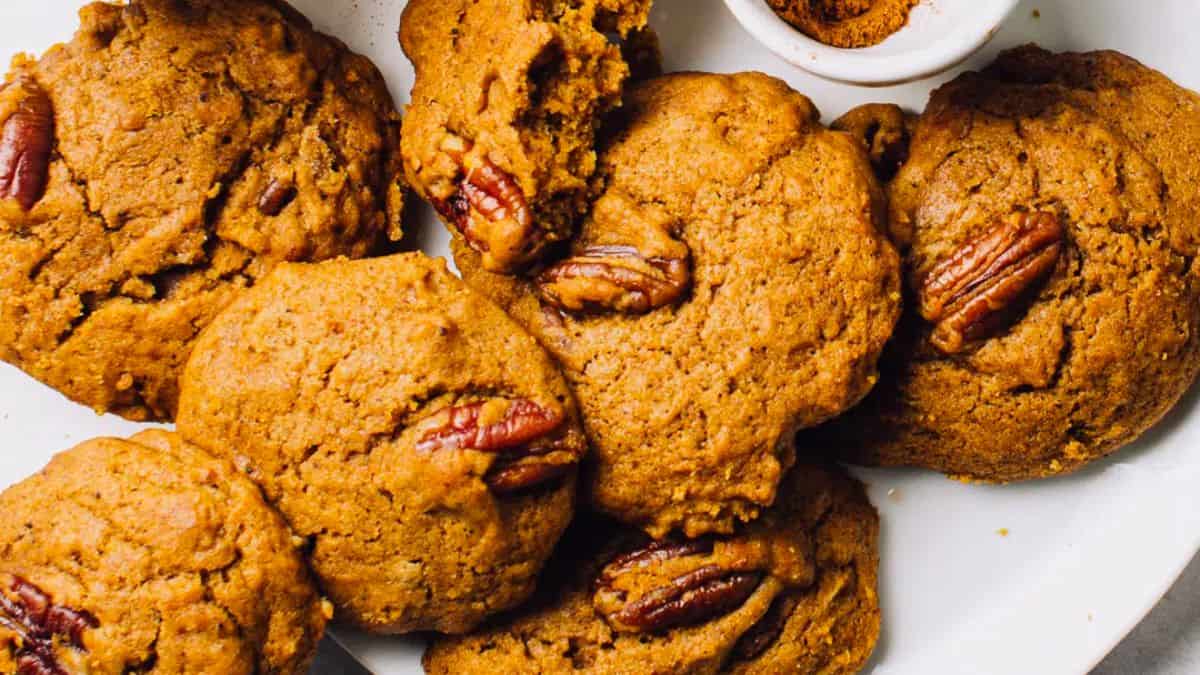 Easy, deliciously soft pumpkin cookies are fragrant with pumpkin pie spices plus the 4 essential keys to perfect, soft cookies every time. Get the recipe
Chocolate Crinkle Cookies
These Gluten Free Chocolate Crinkle Cookies are perfect for holiday gift giving and cookie exchanges. They are made with almond flour and have a fudgy, not too sweet flavor that everyone will love.
Kitchen Sink Cookies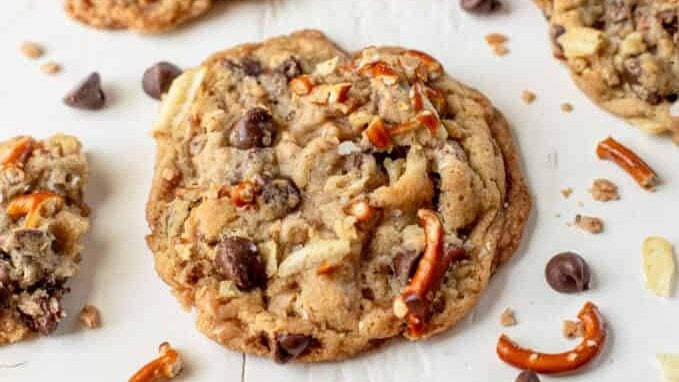 Kitchen Sink Cookies are soft and chewy cookies packed with chocolate chips, pretzels, potato chips, and toffee ("everything but the…"). Make them as written, or swap in your favorite mix-ins.
Get the recipe: Kitchen Sink Cookies
Air Fryer Cookies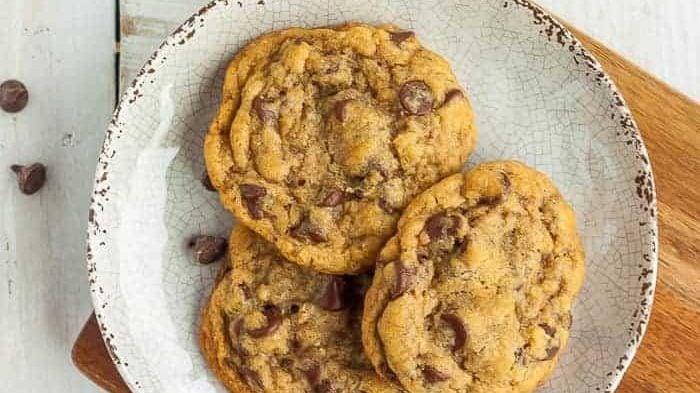 These air fryer chocolate chip cookies are an easy dessert that doesn't require heating up your kitchen. Get the recipe from Sustainable Cooks
Chocolate Sprinkle Cookies
These gluten free Chocolate Sprinkle Cookies are so easy to make in one bowl with pantry staples.  The result is a soft, chocolatey cookie with a sweet outside.
Heart-Shaped Cookies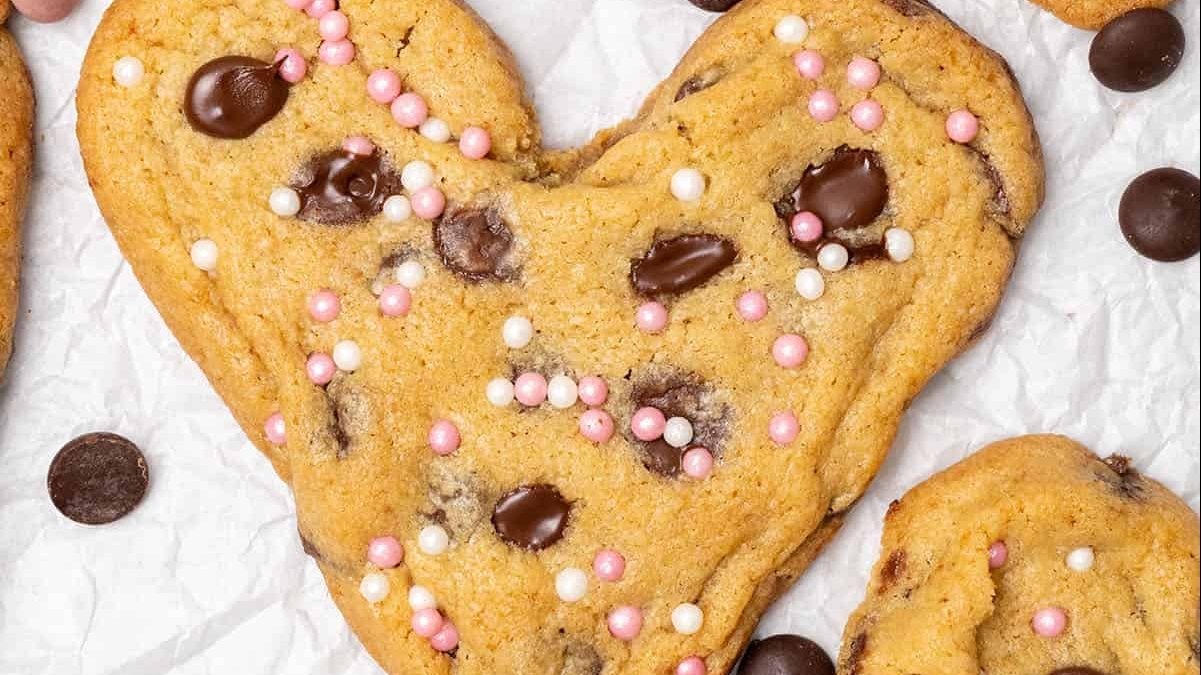 These are the cutest heart-shaped cookies, and you don't need a cookie cutter to make them! This easy recipe is so simple and the result is deliciously gooey heart shaped chocolate chip cookies that are perfect for celebrating Mom. Get the recipe.
Pecan Chocolate Chip Cookies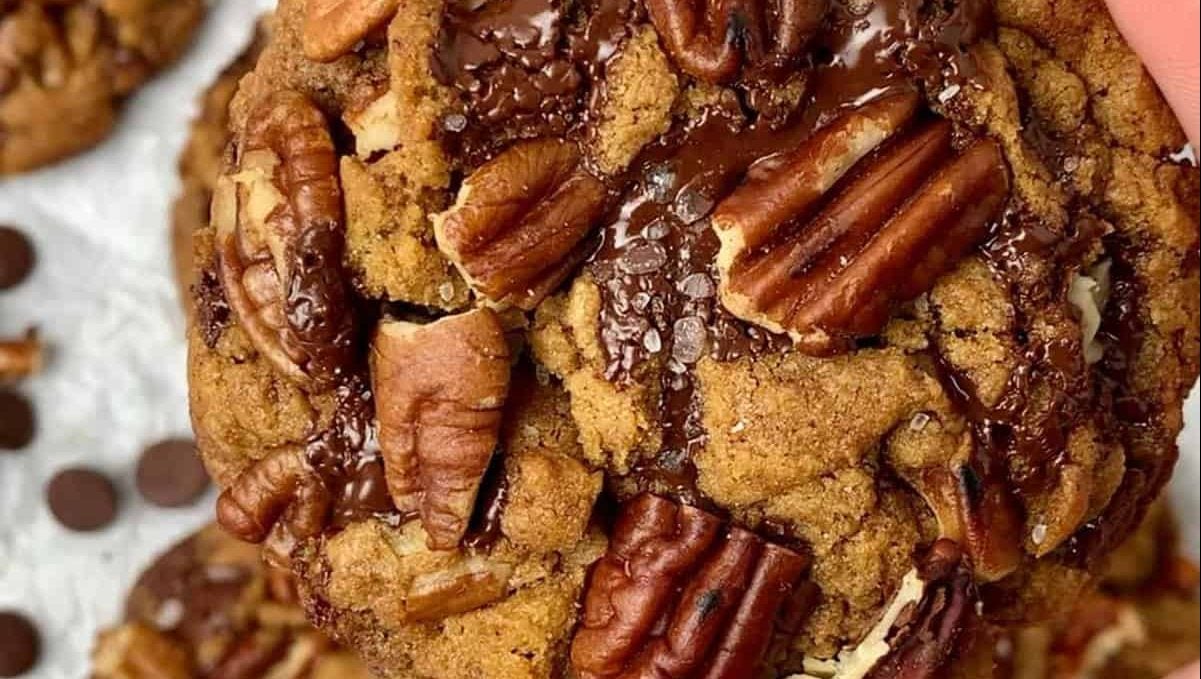 Making Brown Butter Pecan Chocolate chip cookies is one of the easiest and most delicious cookis to make! Luxurious Chocolate chip cookies loaded with pecans, cinnamon, brown butter, and brown sugar make the cookies wonderfully rich yet very well balanced in sweetness with added sea salt. These cookies are chewy on the outside and gooey on the inside with deep chocolate and nutty flavors. Get the recipe.
White Chocolate Matcha Cookies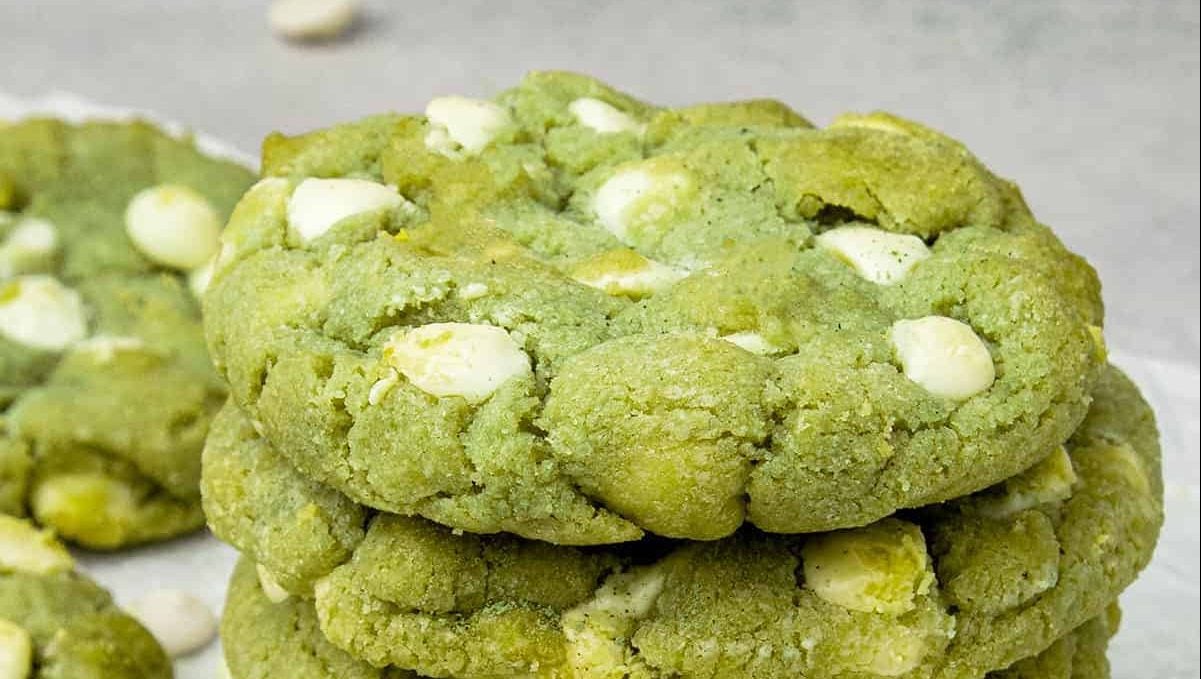 White Chocolate Matcha cookies made with matcha powder (Japanese green tea) and white chocolate chips are the ultimate chewy, gooey, and buttery cookies for matcha tea fans, in fact, they can easily turn matcha haters into matcha lovers! Get the recipe.
Brown Butter Chocolate Chip Cookies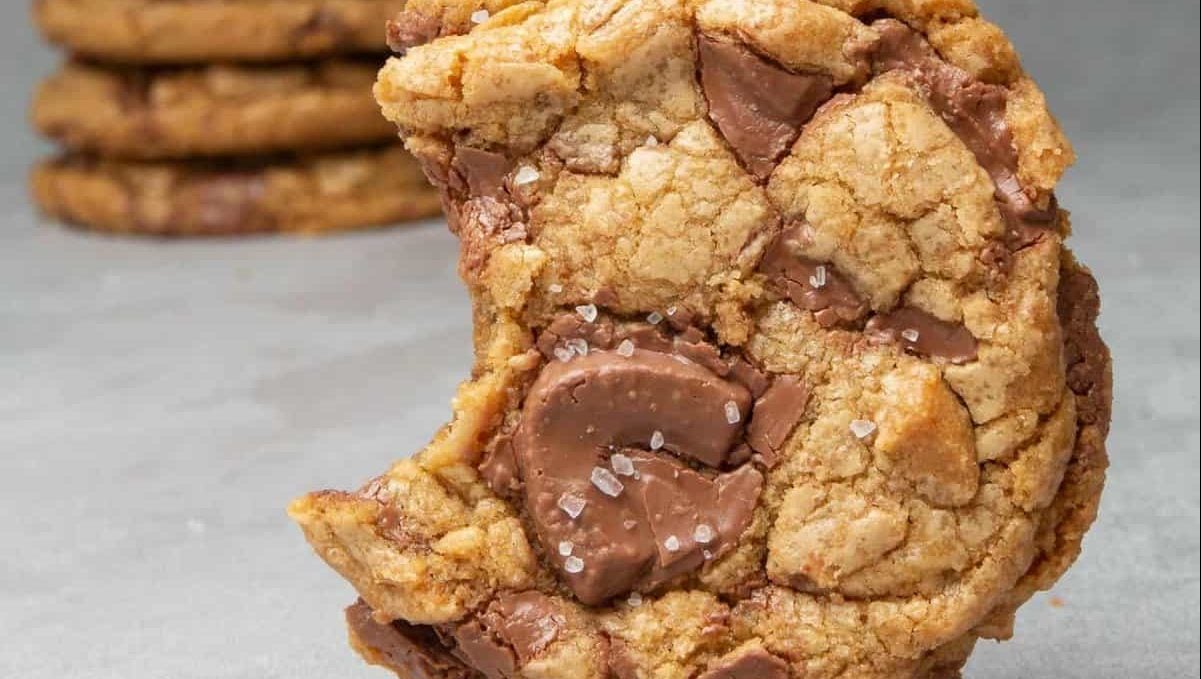 These are hands down the best Brown Butter Chocolate Chip Cookies that everyone needs in their baking repertoire! Crispy and chewy, gooey and buttery, sweet but very well balanced with some sea salt on top. Get the recipe.
Chocolate Chip Cookies without Brown Sugar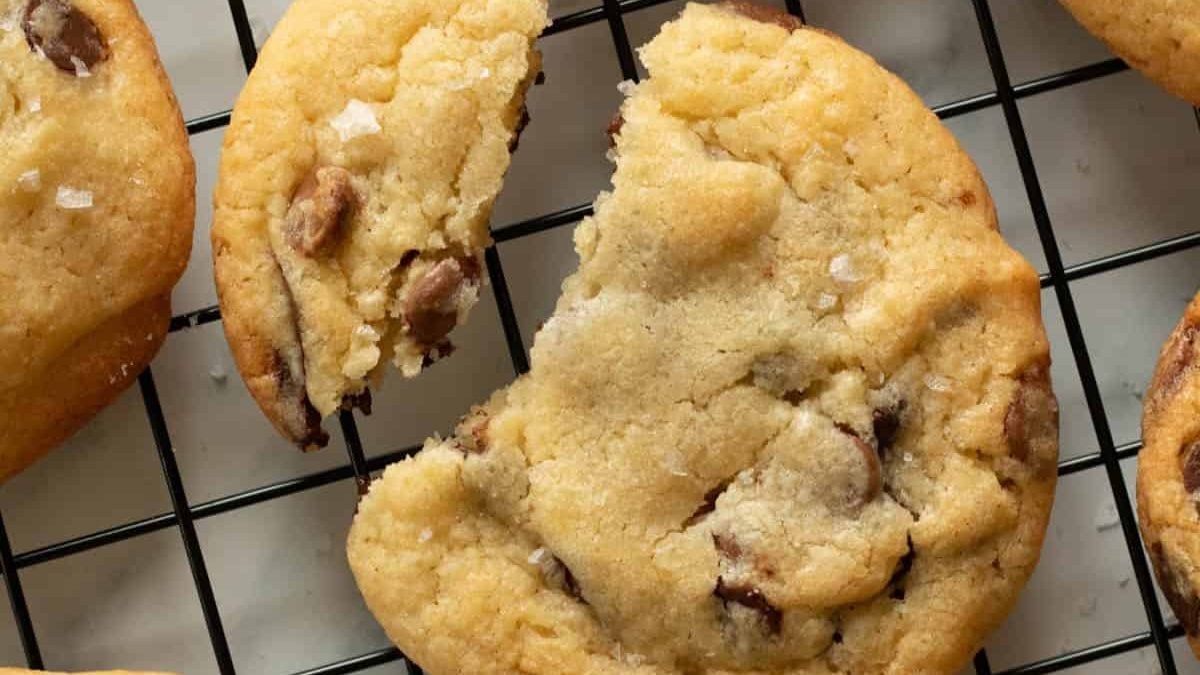 Make the best chewy Chocolate Chip Cookies without brown sugar and baking soda. This easy recipe will quickly become your go-to for an easy cookie treat the whole family loves. Loaded with two types of chocolate chips and topped with just a tiny bit of salt. Get the recipe from always use butter
No Bake Cookies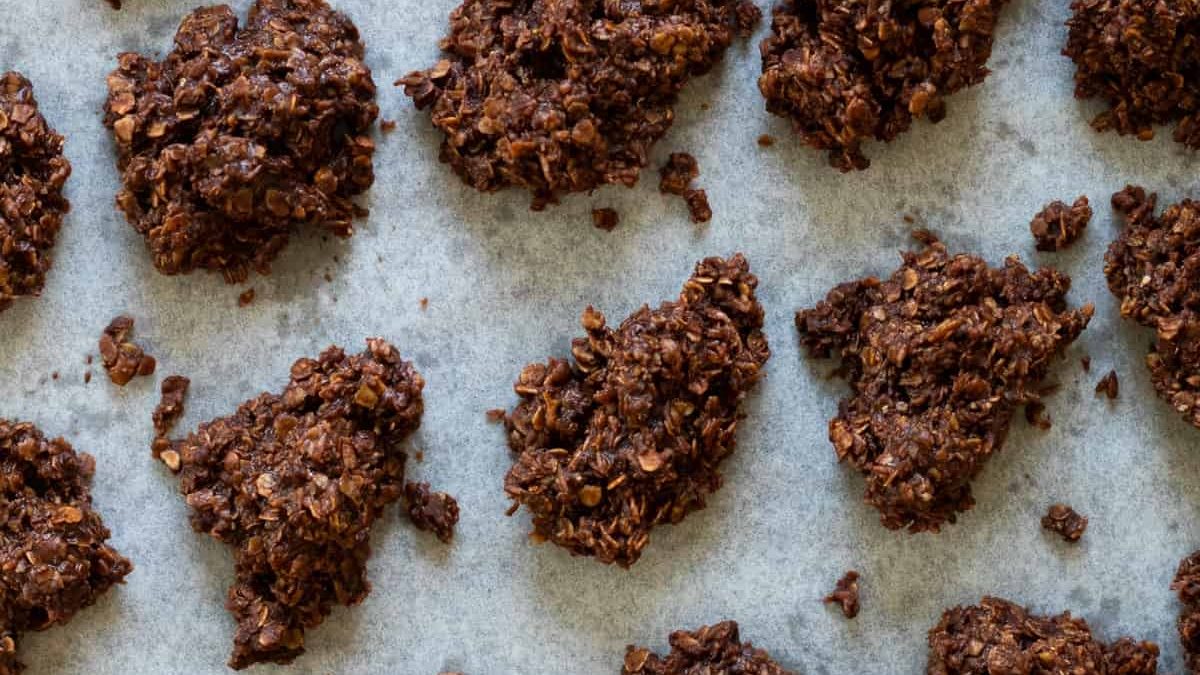 The best No Bake Cookies without Peanut Butter are all done with just 15 minutes of actual baking. Made with staple ingredients, these cookies are loaded with chocolate flavor, coconut, and a hint of salt. A perfect treat for any party, but beware - no one will be able to have just one! Get the recipe from always use butter
Peanut Butter Cookies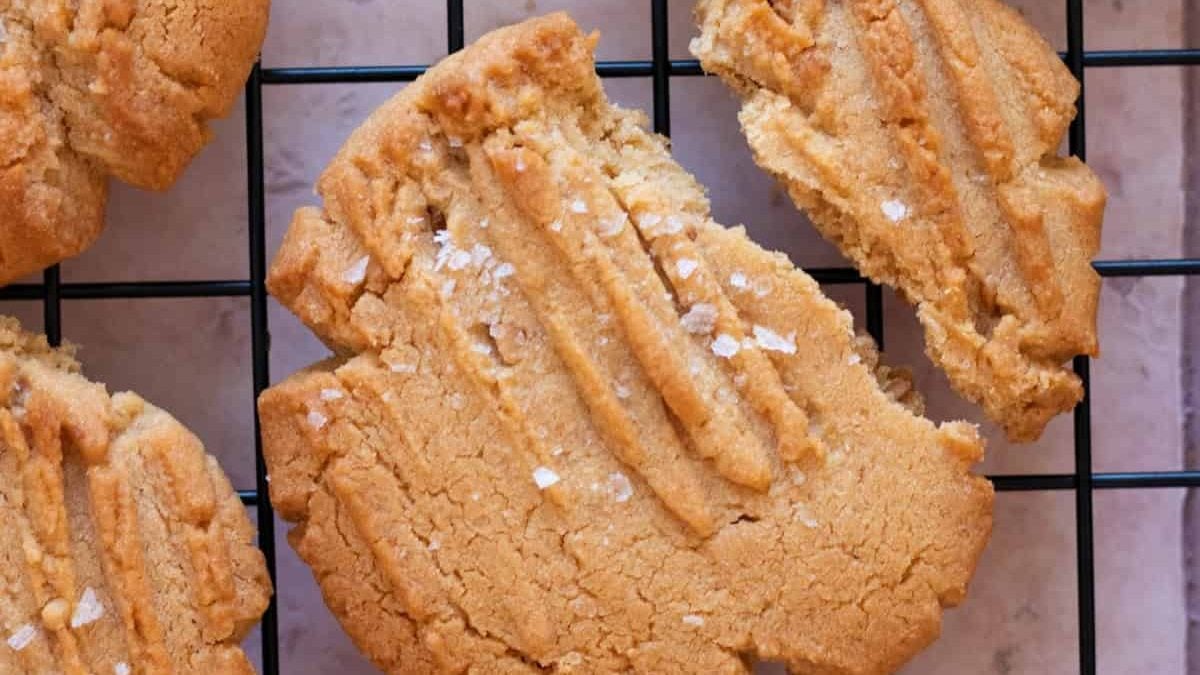 Make the best Peanut Butter Cookies without brown sugar in just 35 minutes. These cookies are easy to make and come out tasting amazing - all with simple ingredients you probably already have at home. Get the recipe from always use butter
Cocoa Powder Cookies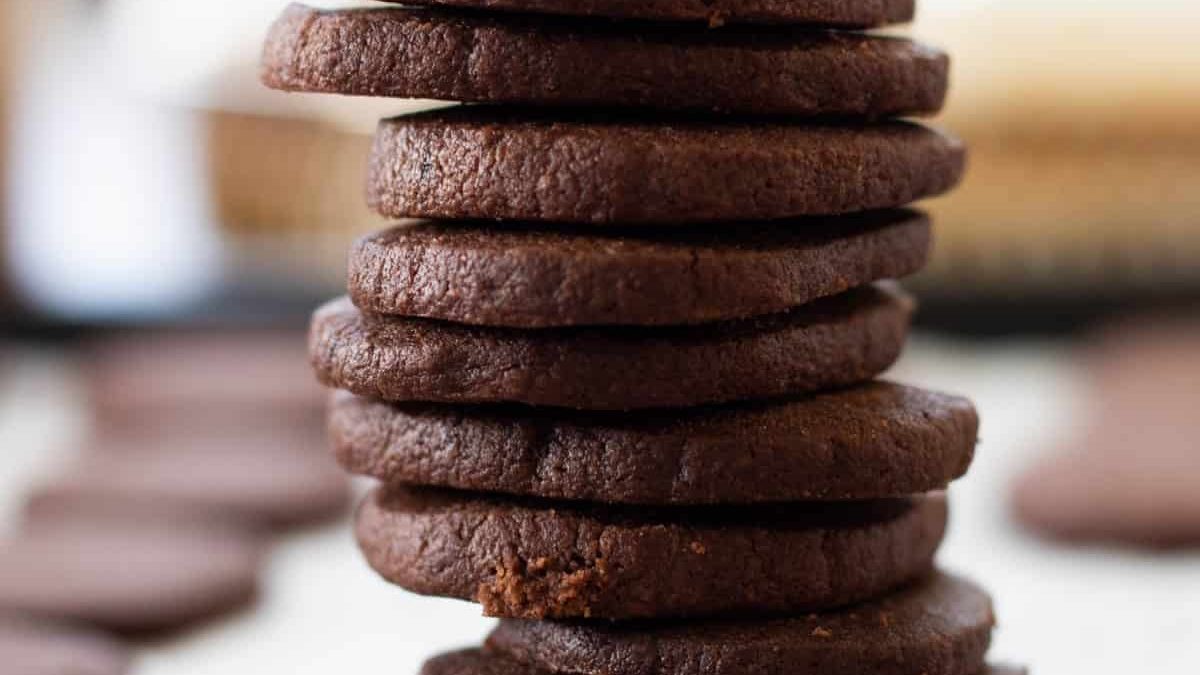 Make delicious Cocoa Powder Cookies without baking powder in under an hour. You just need a few simple ingredients that you probably already have at home. But beware, you won't be able to stop at one, or ten! Get the recipe from always use butter
Cinnamon Cookies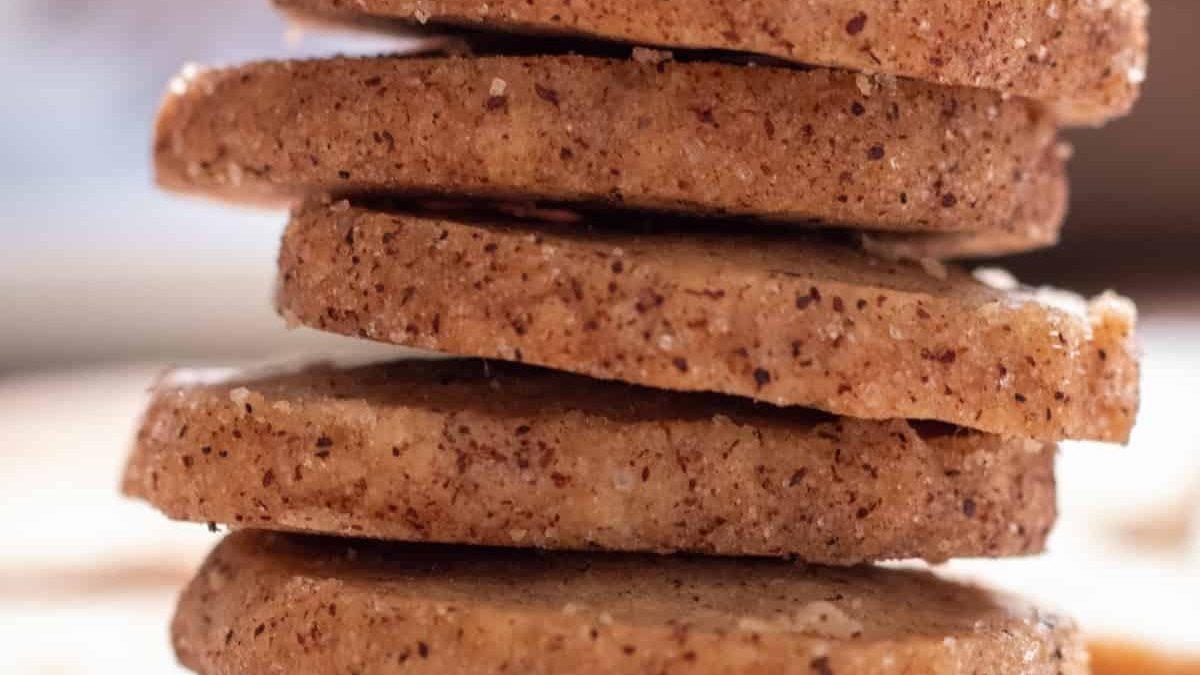 These Cinnamon Cookies are quick and easy to make, with a delicious cinnamon sugar coating. Tender, buttery and loaded with cinnamon flavor - these cinnamon cookies are sure to become a new favorite in your house! Get the recipe from always use butter
Easy Almond Cookies
These Vegan Almond Flour Cookies are flavorful and delicious. Made with just 5 ingredients, these Gluten-Free cookies with ripe banana and maple syrup are sure to become your new favorite healthy snack. Get the recipe.
Ultimate Trail Mix Cookies
Healthy Trail Mix Cookies featuring oats, dried fruit, nuts and chocolate. Easy, satisfying, and always delicious Oil-Free cookie recipe perfect for snacking or road trips. Get the recipe.
Moroccan Semolina Cookies
These eggless Moroccan Semolina Cookies are a healthier version of the traditional Ghriba cookies you'll find all over Morroco. Made with the almond and semolina flours, these lemon-flavored cookies are a perfect accompaniment to a cup of mint tea or coffee. Get the recipe.
Soft Pumpkin Cookies
Soft Pumpkin Cookies with a simple chocolate glaze are an easy fall recipe that is perfect for breakfast, dessert or afternoon snack. Best eggless and dairy-free cookies your family will love. Get the recipe.
The Best Chunky Brownie Cookies
These healthy vegan chocolate brownie cookies are satisfying and delicious. They're like an eggless and dairy-free version of your favorite chocolate brownie, with a twist - they use two secret ingredients to make them stand apart from other chocolate cookies.
Salted Tahini Chocolate Chip Cookies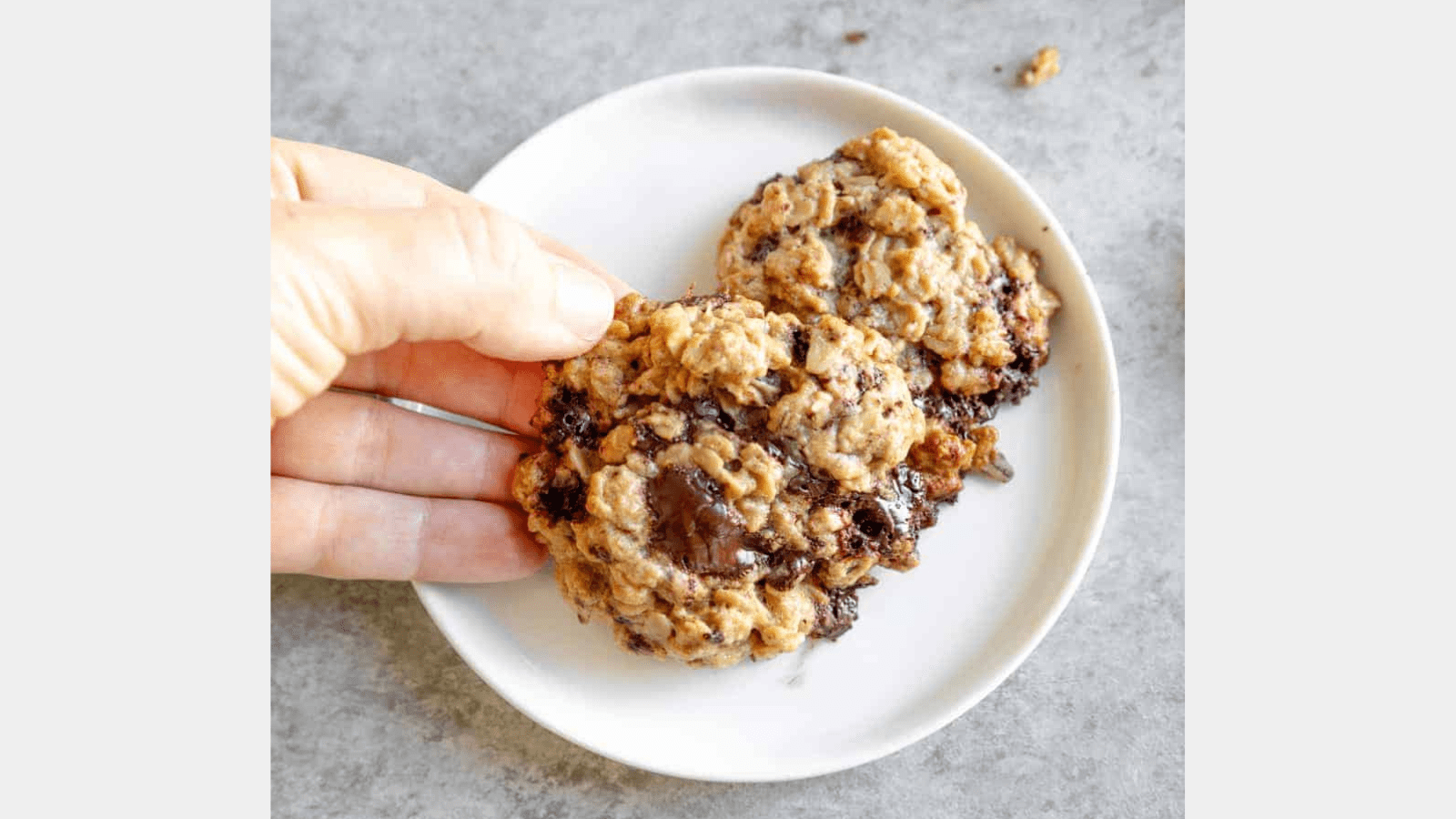 A grown-up and decadent vegan chocolate chip cookie! Naturally sweetened with maple syrup and gluten-free. Salted Tahini Chocolate Chip Cookies
Lemon Crinkle Cookies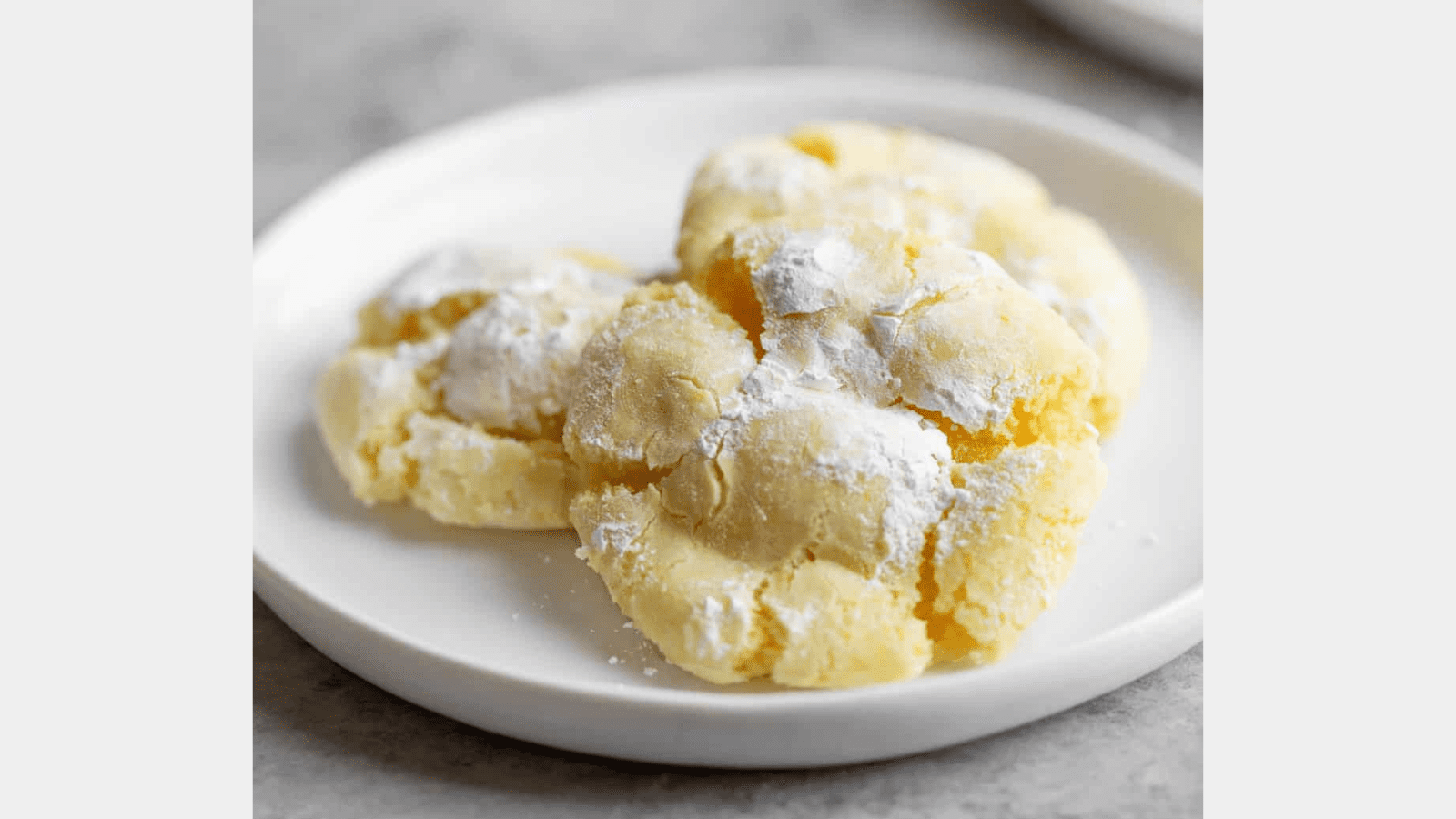 If you love lemons, then this lemon crinkle cookie recipe is for you! Naturally egg-free, these vegan lemon crinkle cookies are tender, chewy and bursting with lemon flavor. Lemon Crinkle Cookie
Homemade Oreo Cookies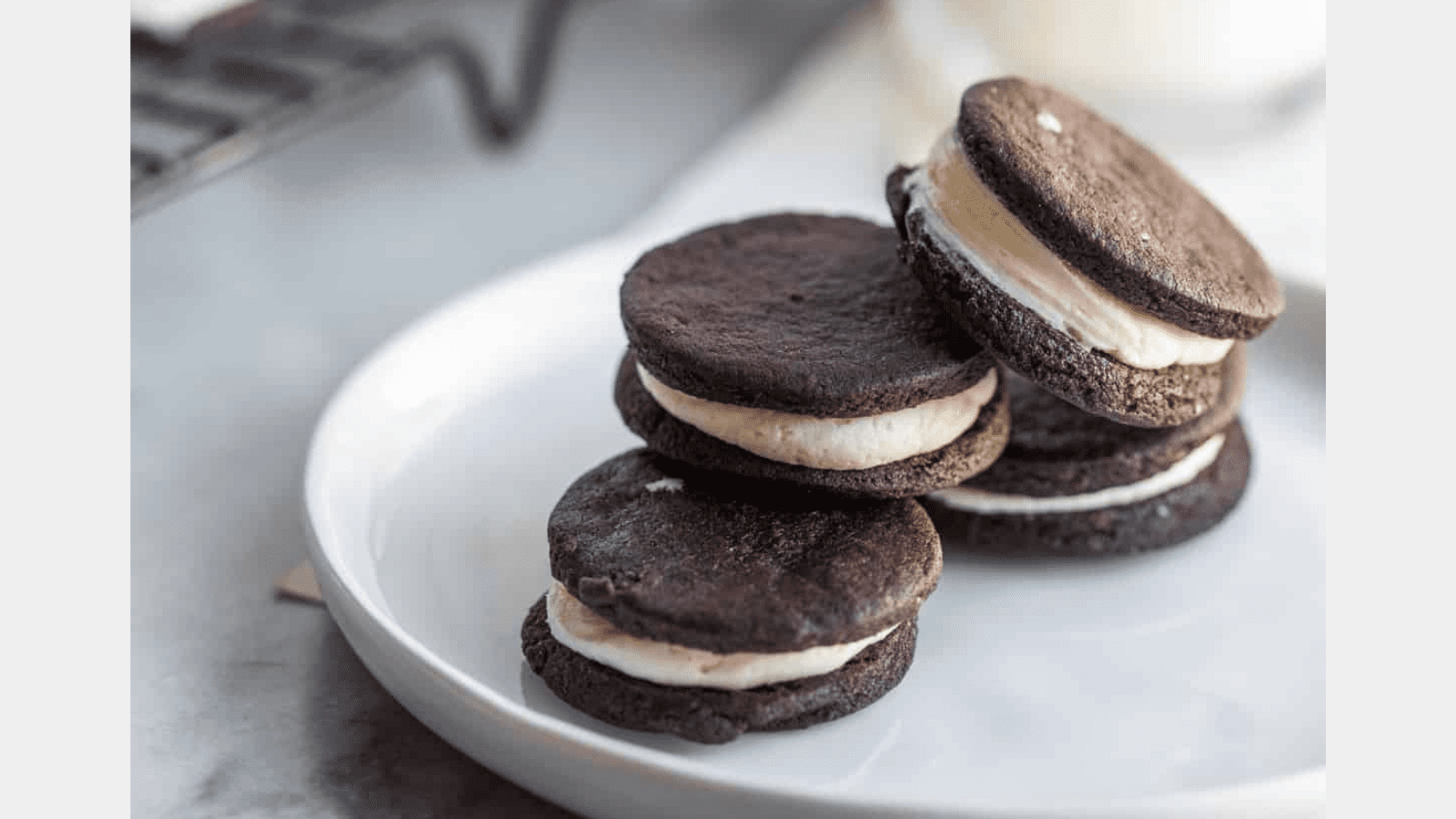 Homemade oreos-- so much better than store-bought!  This vegan oreo cookies recipe can be made either vanilla or as peppermint oreos. Vegan Oreo Cookies
Chocolate Peppermint Cookies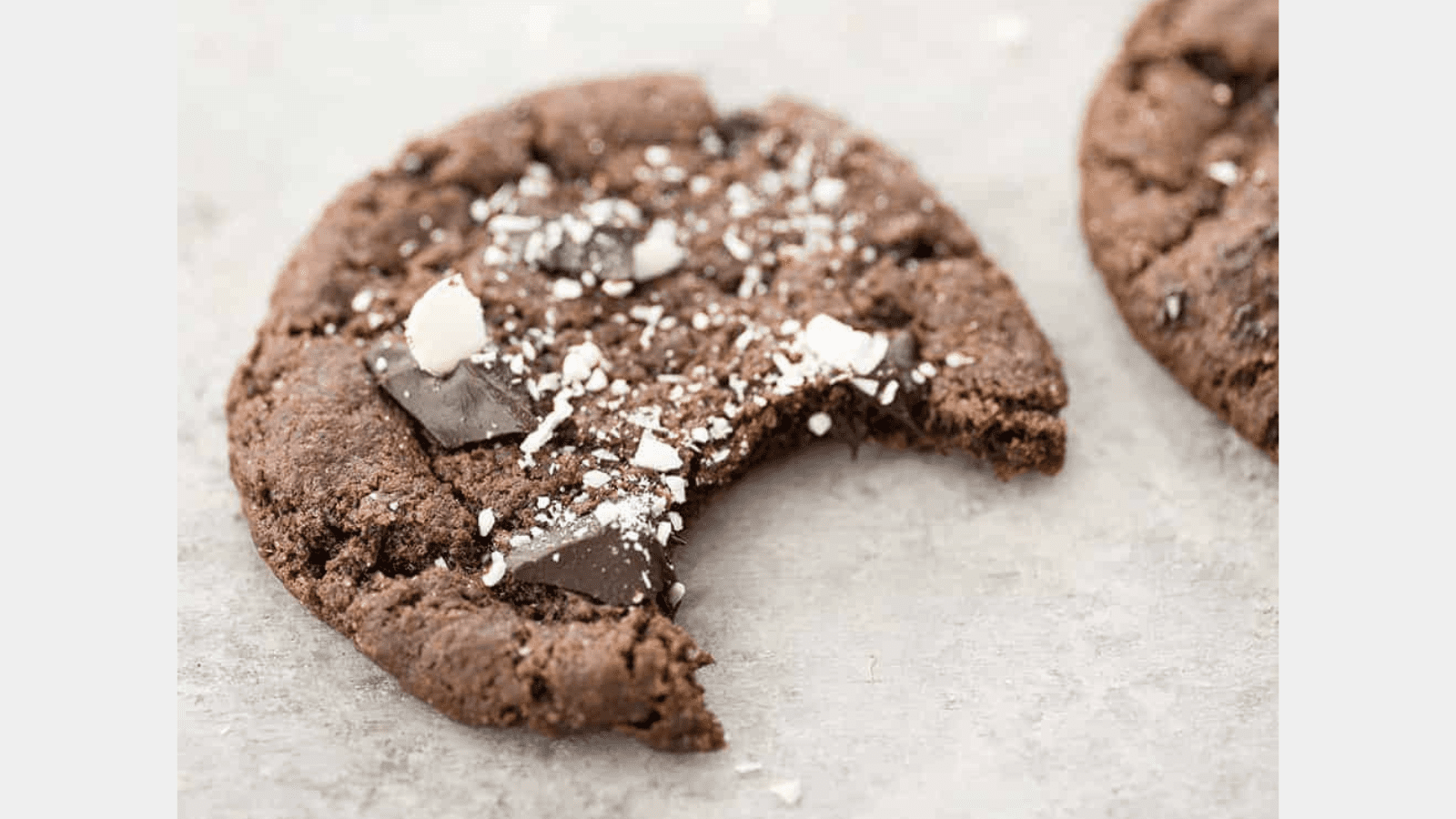 Vegan Chocolate Peppermint Cookies! Vegan chocolate peppermint cookies with crushed candy canes on top. So easy to make and full of chocolate peppermint flavor. Vegan Chocolate Peppermint Cookies
Fruity Pebbles Meringue Cookies
These Fruity Pebbles meringue cookies are fluffy, sweet and easy to make. The signature meringue crunch makes these perfect for anyone with a sweet tooth. The kids will love them, and so will the grownups! Get the Recipe: Fruity Pebbles Meringue Cookies
Chocolate Cherry Blossom Cookies
Chocolate cherry blossom cookies pair the sweet, fruity taste of cherries with the timeless appeal of chocolate. This chocolate cherry cookie recipe makes a batch of cute pink cookies and each one is topped with a Hershey's kiss. Get the Recipe: Chocolate Cherry Blossom Cookies
Nutellotti Italian Nutella Cookies
Nutellotti soft cookies topped with a sweet and creamy Nutella frosting are a favorite Italian cookie recipe. Nutella thumbprint cookies are the perfect addition to any cookie tray or for the Nutella lover in your family. Get the Recipe: Nutellotti Italian Nutella Cookies
Chocolate Chip Buttercream Jam Sandwich Cookies
These chocolate chip buttercream jam sandwich cookies are definitely worth trying, with their delicious raspberry filling and easy-to-follow recipe. Perfect dipped in milk, this cookie recipe will become a family favorite. Get the Recipe: Chocolate Chip Buttercream Jam Sandwich Cookies
Salted Caramel Heart Snickerdoodles
How cute are these salted caramel heart center snickerdoodles – just adorable right? Each little cookie boasts a heart shaped brown butter caramel filling. Valentine's Day or Thanksgiving would be perfect for making these sweet vanilla bites but then again, they're ideal for pretty much any occasion! These salted caramel and cinnamon cookies will become a family favourite and always get rave reviews. I know you will love this caramel snickerdoole recipe.
Salted Buckwheat Chocolate Chunk Cookies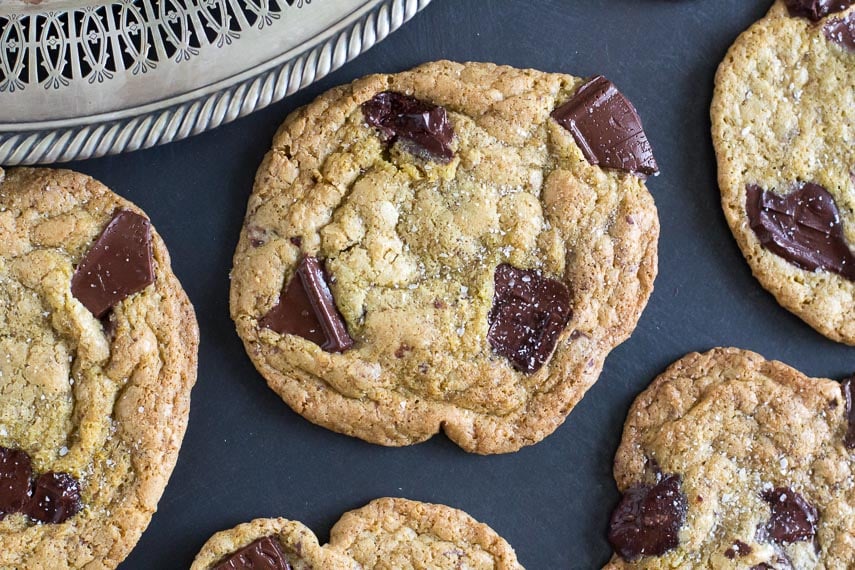 These chocolate chunk cookies use gluten-free buckwheat and an extra hit of salt to create an all-new chewy take on classic chocolate chunk cookies. Grab the Salted Buckwheat Chocolate Chunk Cookies recipe here!
Gingersnap Cookies - gluten free
Looking for a ginger cookie that SNAPS? This is it! Crunchy, easy and really gingery. Get Low FODMAP Gingersnap Cookies recipe here.
Pecan Butterballs
Crumbly, with that beloved sandy texture, these pecan cookies are showered with confectioners' sugar and are a gluten-free take on a classic holiday cookie. Get Pecan Butterballs recipe here.
Five Ingredient Peanut Butter Chocolate Chip Cookies
What could be easier than Five Ingredient Peanut Butter Chocolate Chip Cookies? They are gluten-free and take only minutes to make using pantry staples.
Storebought Wins: 10 Foods That Are NOT Better Homemade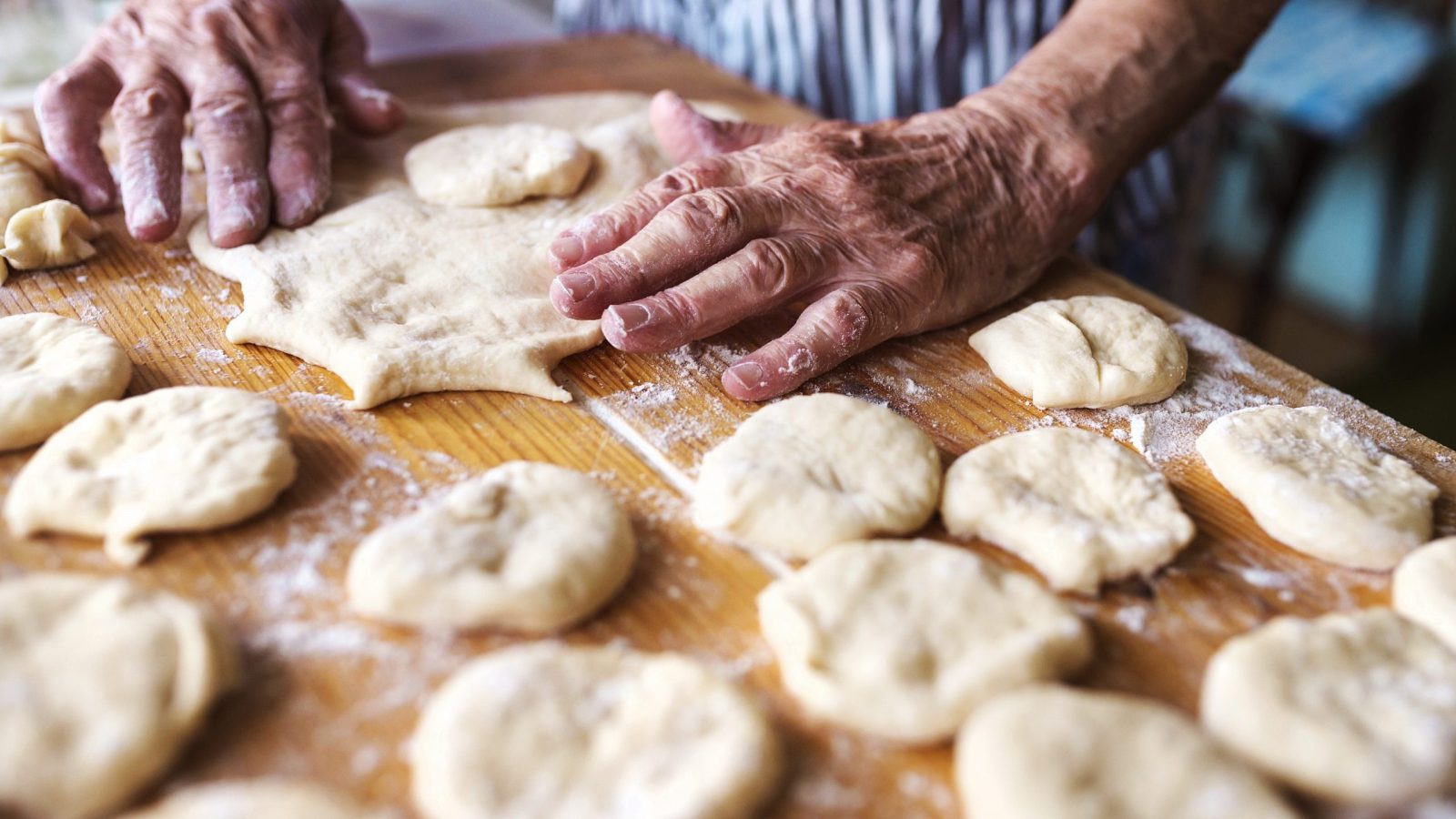 A lot of the time we value homemade food much higher than what we get from the store. And in many cases, this is correct - homemade is better. But for some foods, this is definitely not the case. Whether due to the difficulty of making it, lack of access to the right ingredients, or just the homemade version missing that special "something" we get in the storebought version - some foods are just not worth it making at home. Read on for the 10 top foods that are NOT better homemade, as decided by a group of foodies on an internet forum.
Find the whole list here.
10 Most Unhealthy Foods Most People Don't Realize Are Junk Foods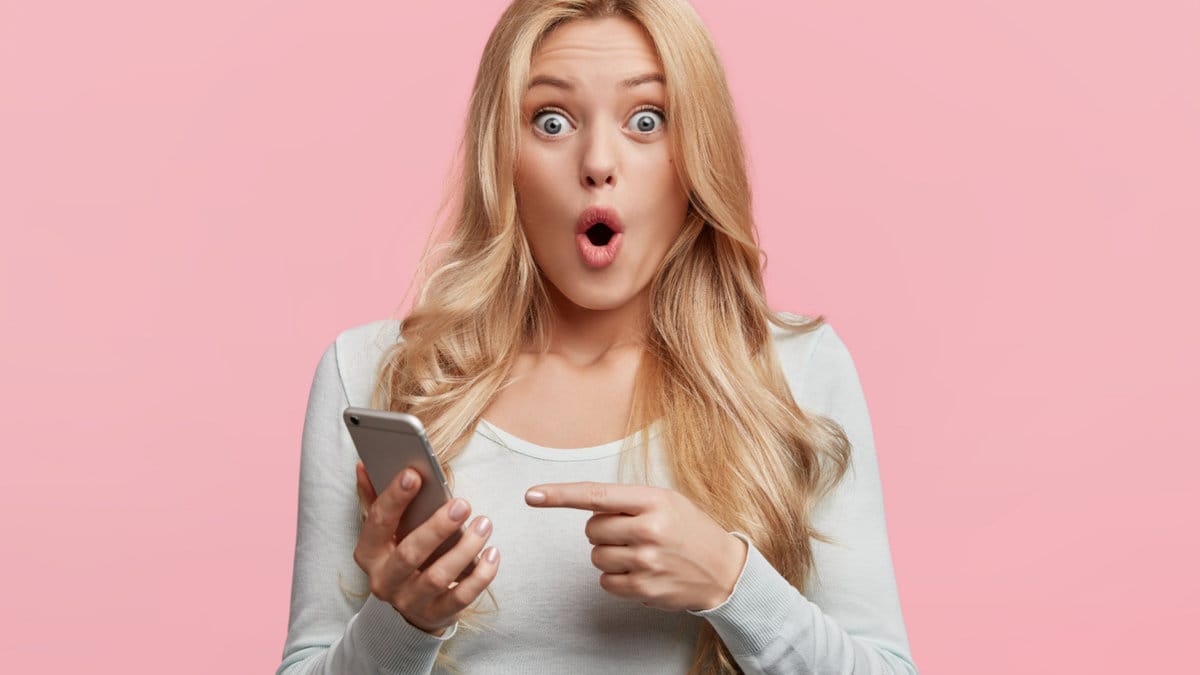 Surprisingly there are a lot of foods that consumers assume are healthy when they definitely aren't. We often don't bother to check the labels of foods that have always been marketed to us as beneficial. According to a popular internet forum, these 10 foods are super unhealthy foods - most people just don't realize it. Get ready to be shocked, and maybe even clean out your pantry.
Find the whole list here.
12 Most Overrated Restaurant Chains In The United States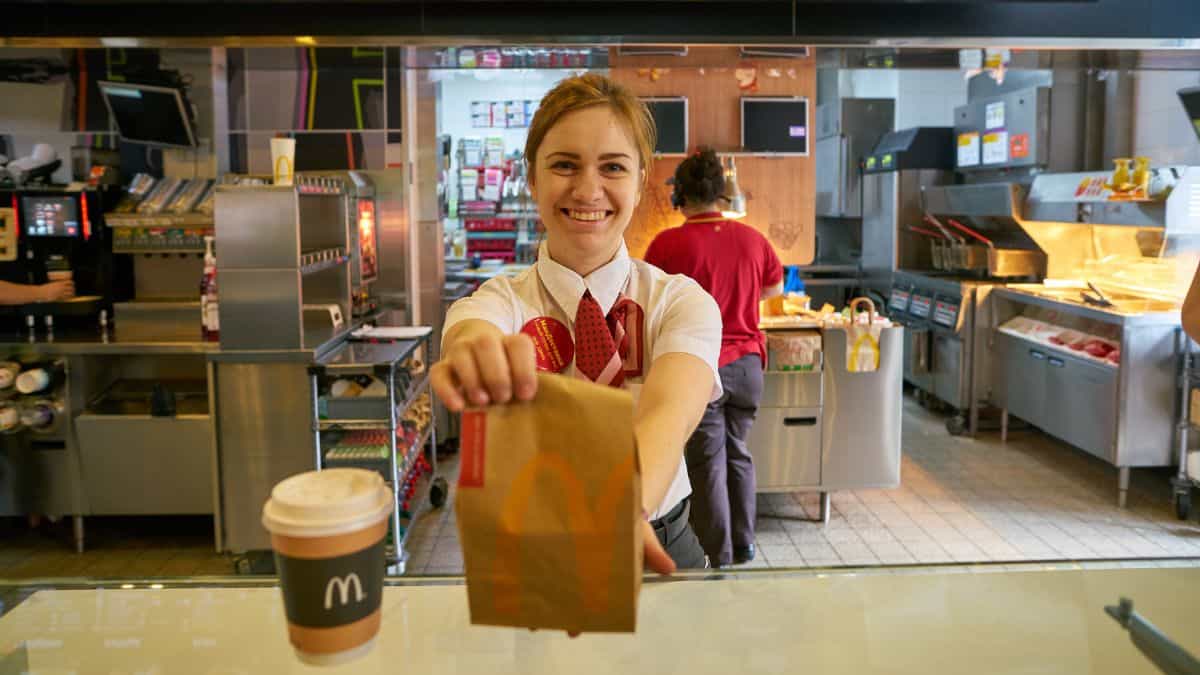 Curious about which restaurant chains live up to the hype, and which definitely do not? Join us as we explore the 12 restaurant chains that have sparked a lively debate in a recent internet forum discussion. While these establishments may have garnered popularity, they're not without their share of critics. We'll delve into what makes these chains some of the most overrated in the nation, shedding light on the dining experiences that might leave you questioning the hype.
Find the whole list here.
You're Doing It Wrong! 12 Common Cooking Mistakes Almost All Home Cooks Make.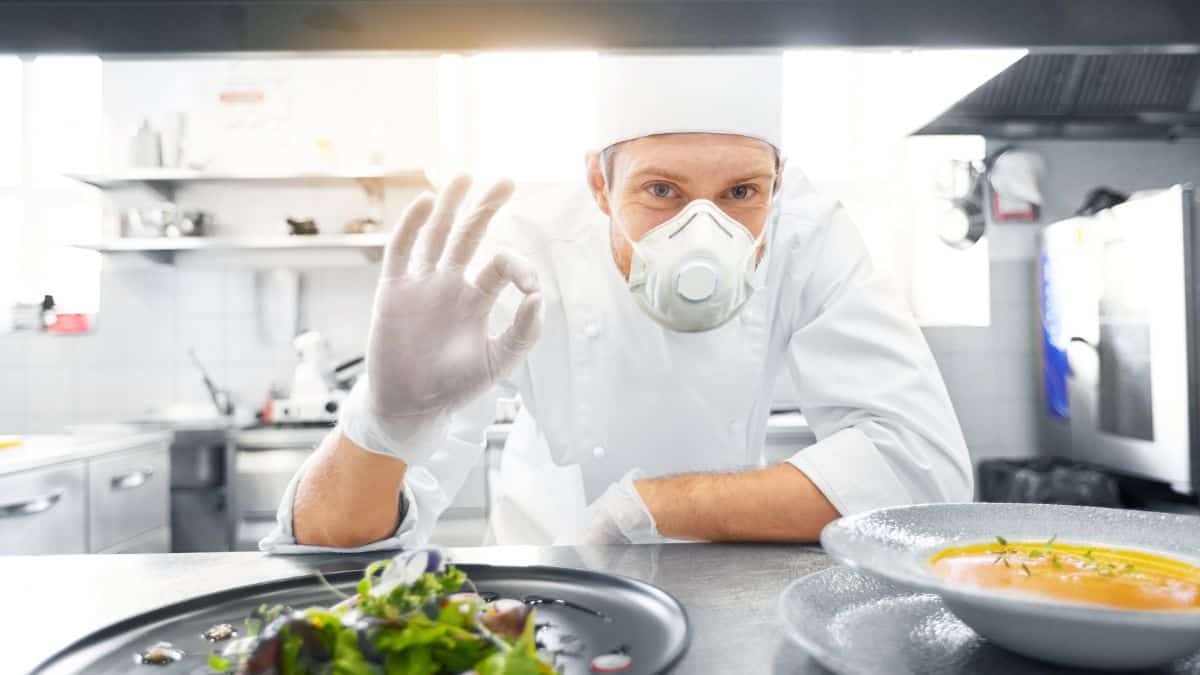 There are some mistakes almost all home cooks make, no matter how experienced and for how long they have been cooking. Recently, a group of foodies, where many of them have worked in the restaurant industry, started discussing what the most common mistakes home cooks make are, and the results were eye-opening. I am a professional recipe creator, and even I admit to making some of these mistakes on occasion!
Find the whole list here.
12 Common Groceries That Are A Total Waste Of Money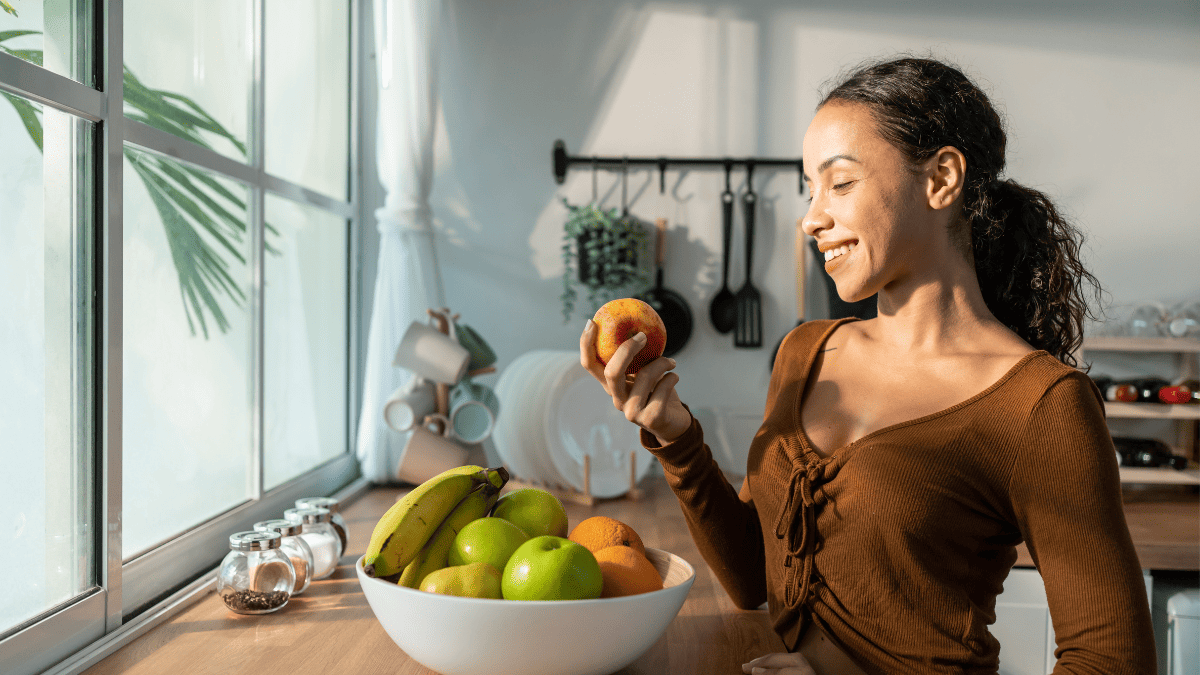 Are you tired of feeling like your grocery bills are climbing higher and higher each month? You're not alone. We're about to uncover a secret that could save you a significant amount of money, so you can spend it where you really need it instead! Get ready to discover the 12 common groceries that might just be a total waste of your hard-earned cash. Buckle up, savvy shoppers, it's time to make your grocery list smarter and more budget-friendly!
Find the whole list here.