Eggs are an excellent source of protein, so they're perfect for breakfast or brunch. If you're tired of the same old scrambled eggs or sunny side up, you can discover exciting ways to serve up eggs for brunch with minimal effort and maximum flavor!
Chinese Scrambled Eggs & Shrimp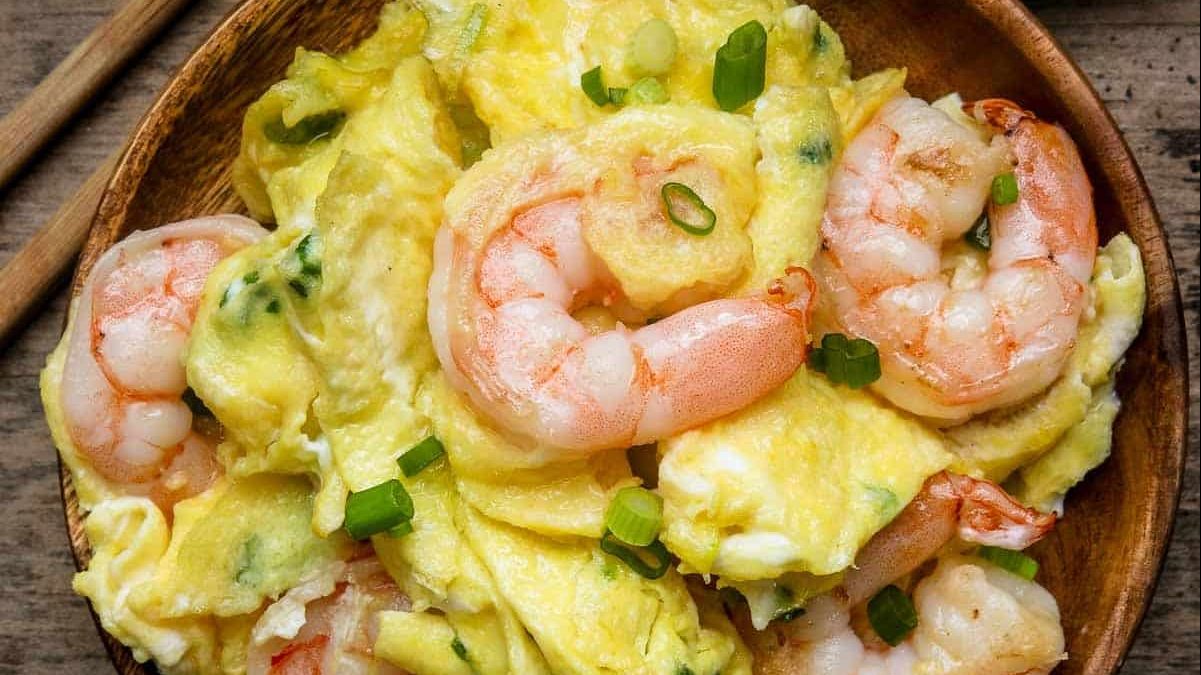 This delicious and easy Cantonese stir-fried scrambled eggs and shrimp is made with fluffy scrambled eggs and ready from start to finish in 15 minutes!
Quinoa Breakfast Bowls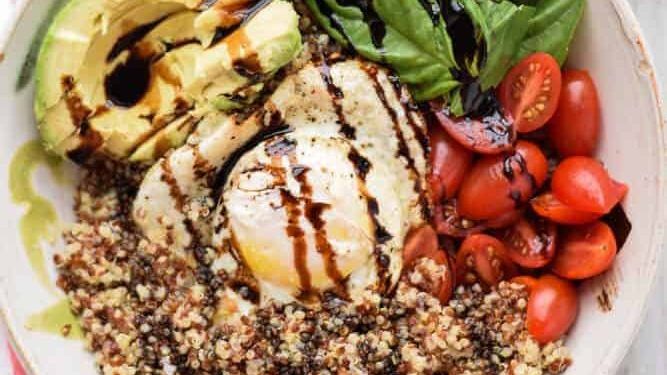 This Quinoa Breakfast Bowl with Egg, Tomatoes and Avocado will get your day started off right with tons of protein. You will be full until lunch for sure.
Minimal Mess Easy Overnight English Muffins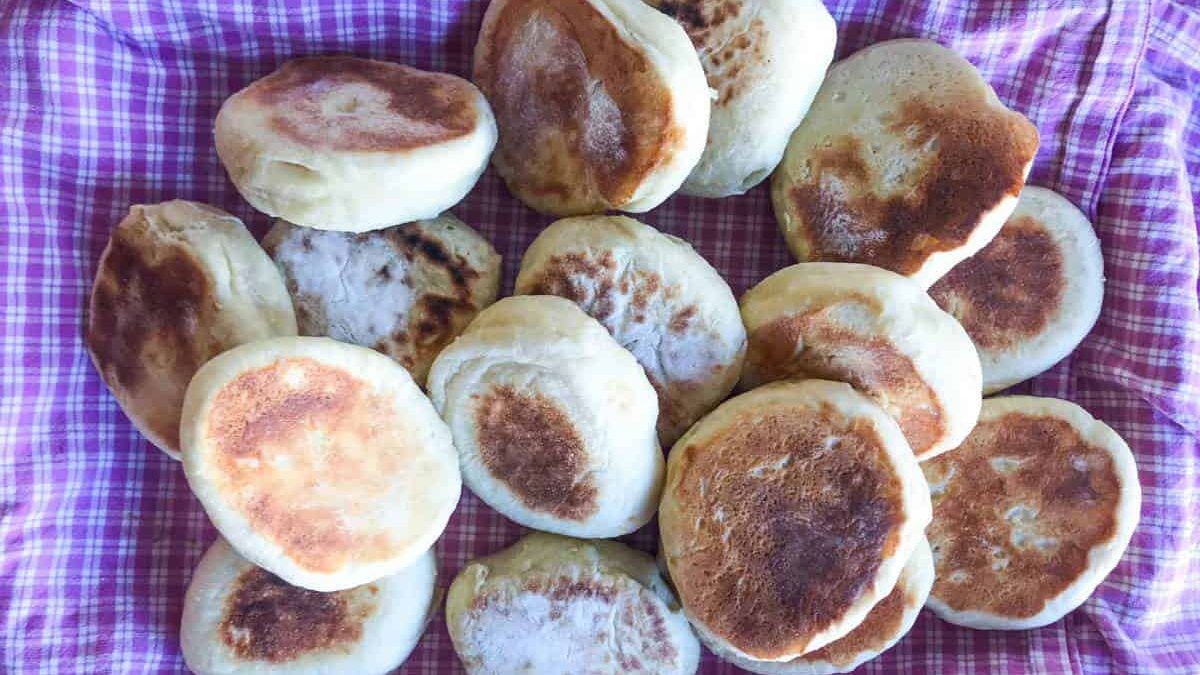 Overnight English Muffins is a quick & easy way to get deliciously fresh baked bread on the table just in time for breakfast, all while making as little of a mess as possible.
Get the recipe from always use butter: Minimal Mess Easy Overnight English Muffins
Savory Breakfast Muffins with Sausage & Cheese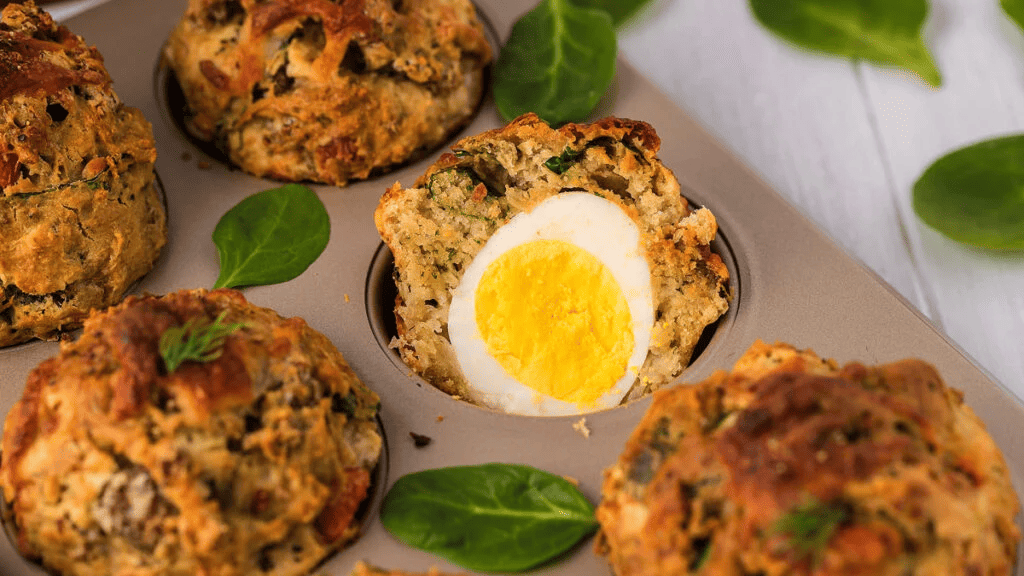 Soft yolk savoury breakfast muffins with turkey sausage make a tasty as well as healthy breakfast. Combining soft boiled eggs, sausage and cheese results in this yummy breakfast to go. And of course it makes a hearty change from cereal! This is an easy breakfast recipe for those busy mornings.
Fried Potato Bowls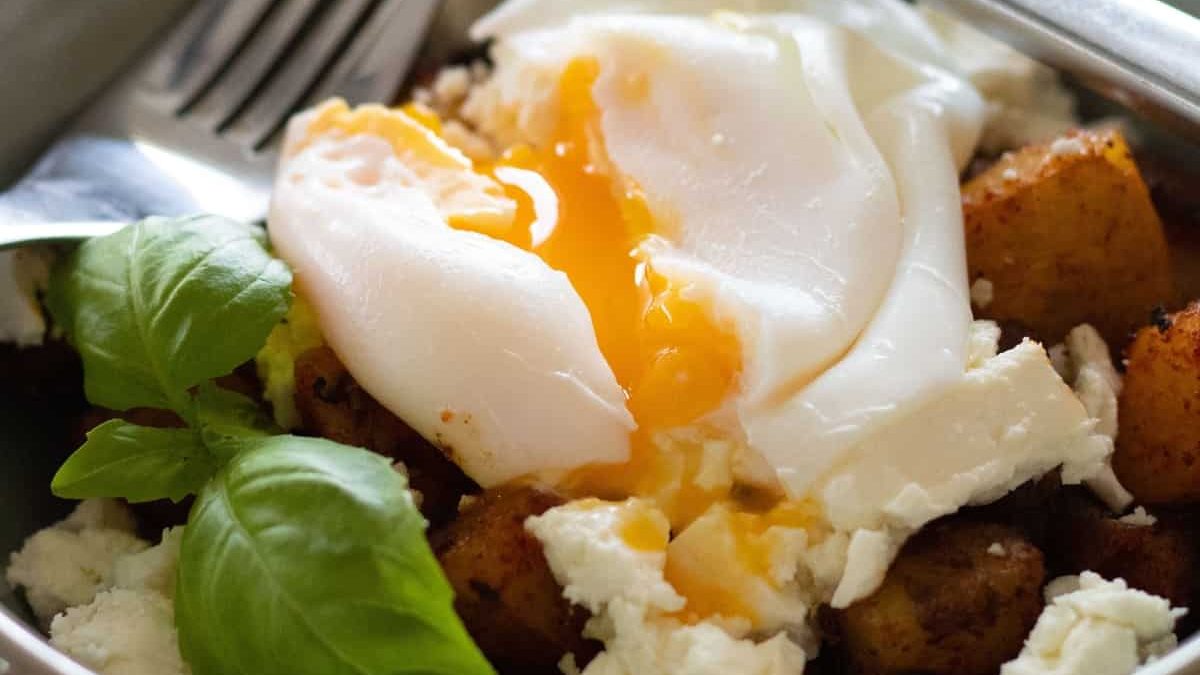 Got leftover boiled potatoes? Then make this fried potatoes breakfast bowl in just 10 minutes. Cut into the poached egg and the silky yolk covers all that yummy Feta cheese and perfectly fried potatoes for a filling bowl of breakfast goodness.
Get the from always use butter.
Shrimp Spinach Sunny Side Up Omelette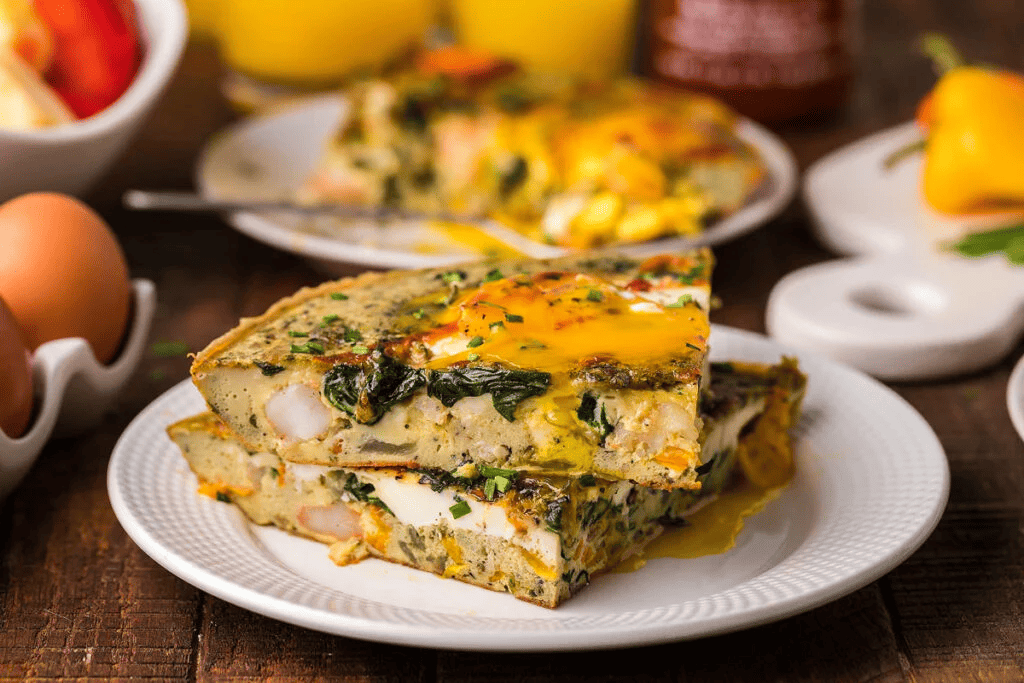 Low in carbs but high in flavour, this shrimp spinach sunny side up omelette makes a great breakfast or brunch. A shrimp omelette recipe makes an unusual change from the more typical ham and cheese or mushroom varieties. This seafood omelette with eggs on top is perfect for egg fans who want to try something different.
Vegetarian Breakfast Casserole with Swiss Chard and Gruyere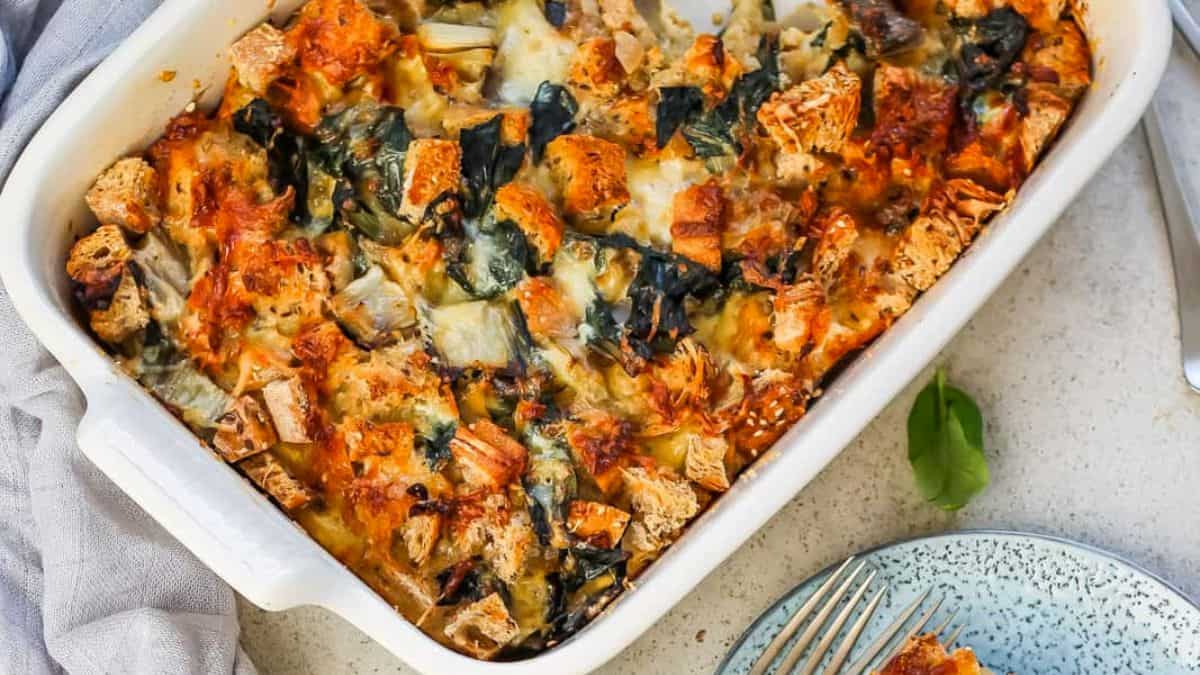 Swiss Chard and Gruyere Strata is a make-ahead vegetarian breakfast casserole that's perfect for feeding a crowd. Loaded with veggies, eggs, cheese, and crusty bread, this breakfast bake soaks overnight in your fridge and bakes up in the morning. Leftovers freeze like a dream, and this is also a fantastic packed lunch.
Scrambled Eggs with Arugula & Tomatoes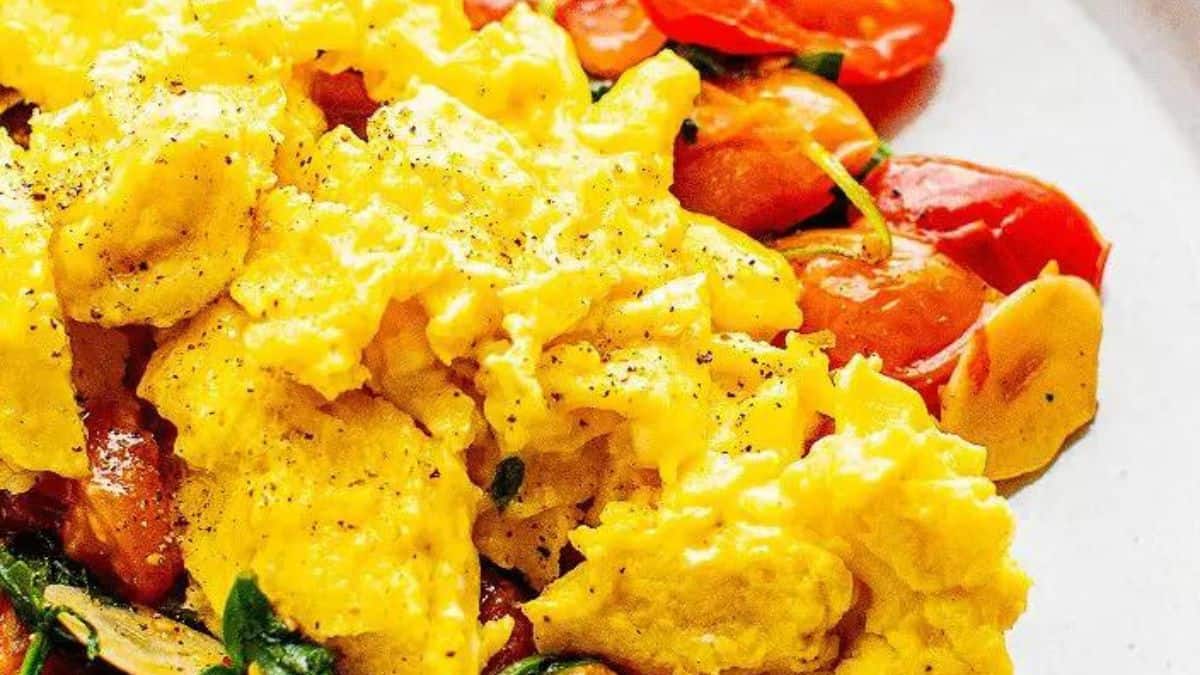 I love gently scrambled eggs with arugula and tomatoes. The flavors all work so well together for a satisfying and easy to prepare brunch recipe.
Get the recipe: Scrambled Eggs with Arugula & Tomatoes
Scrambled Eggs with Spinach & Tomato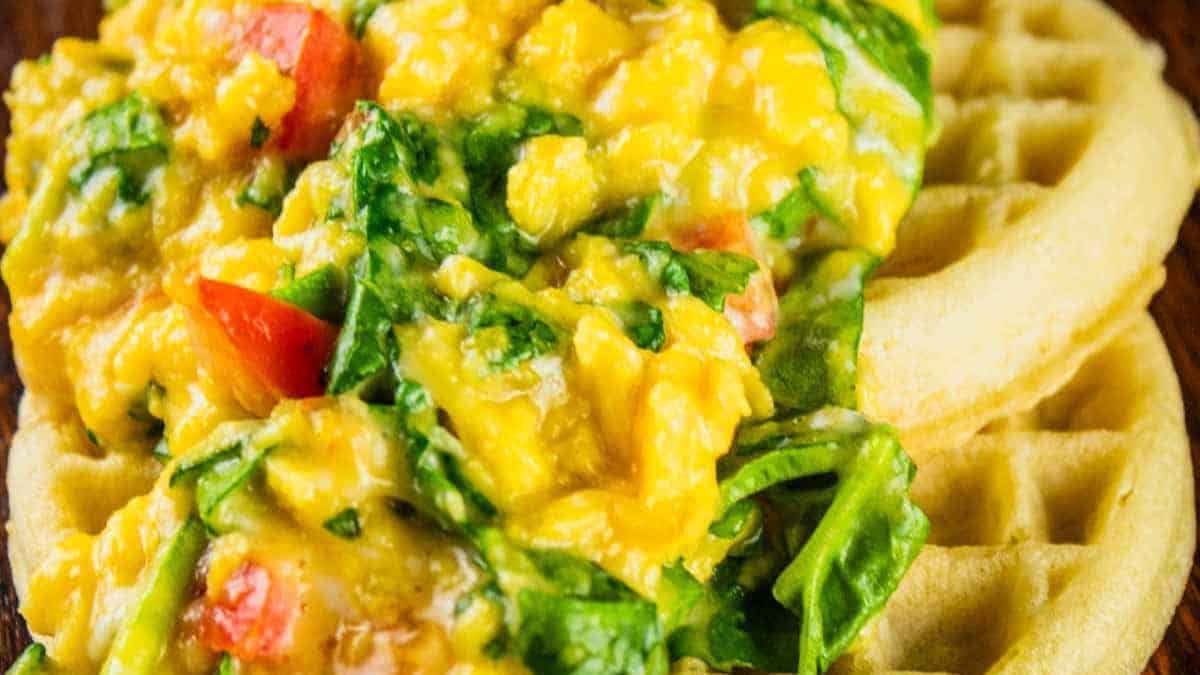 These creamy scrambled eggs with spinach and tomato are fluffy and perfect for breakfast. Serve these soft scrambled eggs over crispy toasted waffles, on a bagel sandwich or alongside fresh fruit!
Get the recipe: Scrambled Eggs with Spinach & Tomato
Harissa Fried Eggs with Summer Salad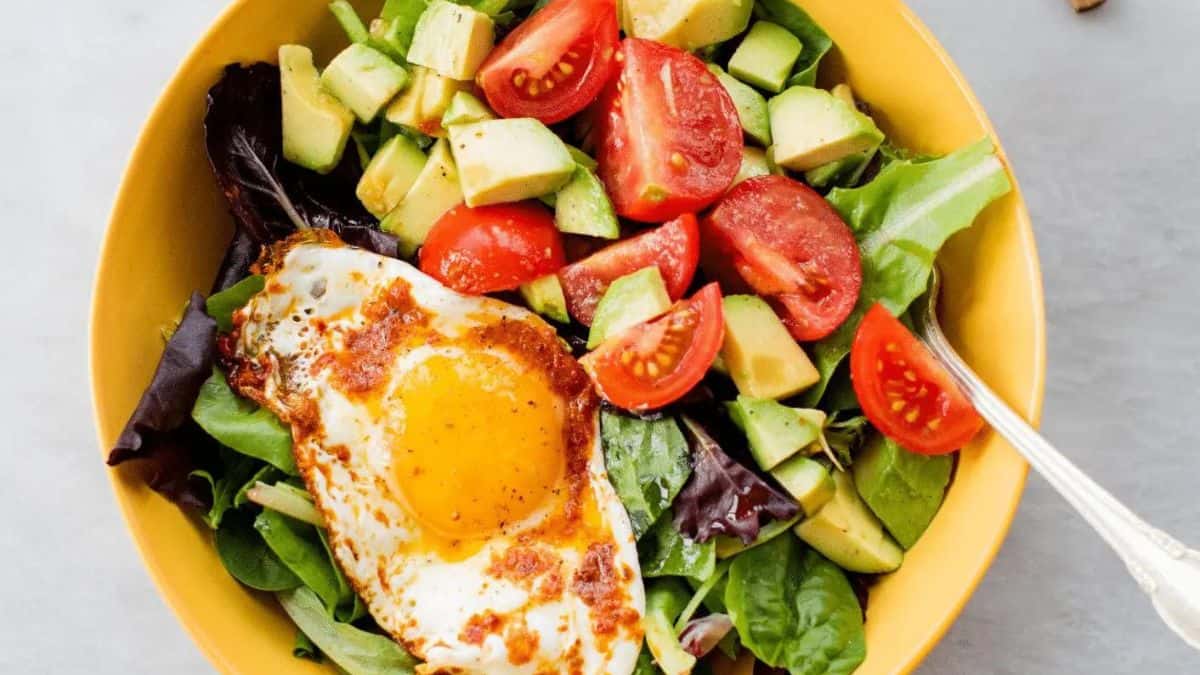 Harissa fried eggs are spicy, buttery, and perfectly crispy around the edges. We served our harissa fried eggs with a summer salad for a light breakfast.
Get the recipe: Harissa Fried Eggs with Summer Salad
Poached Egg Bowls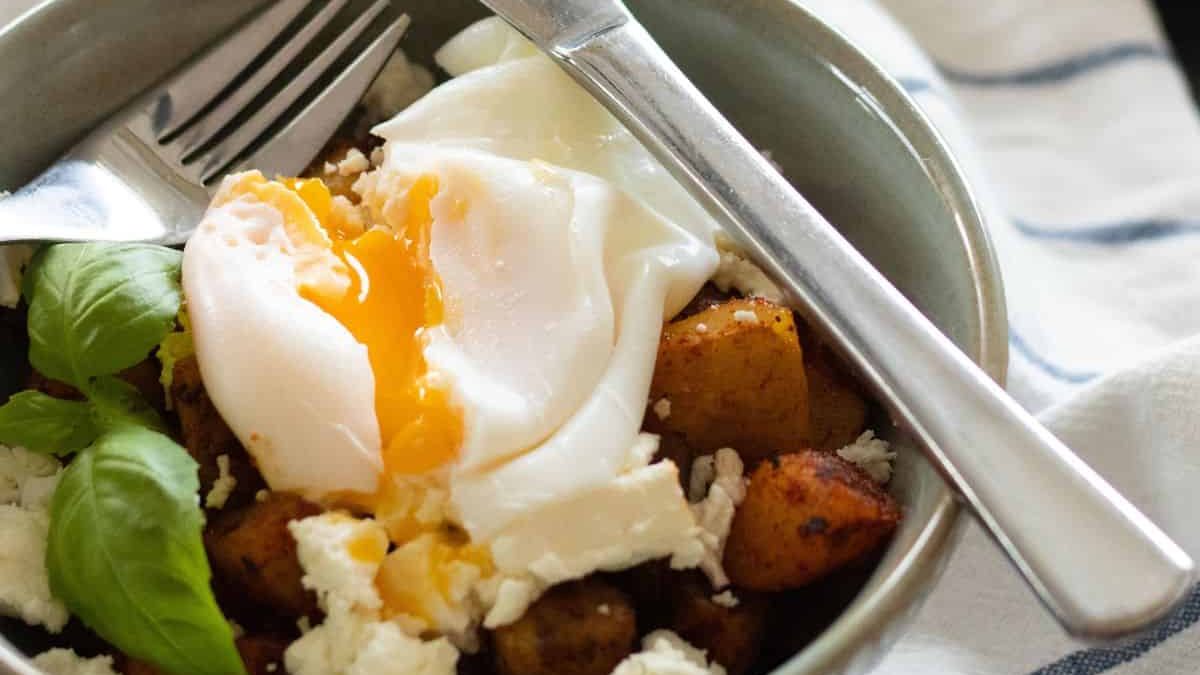 Poached eggs with melting Feta cheese, served over perfectly fried potatoes... it doesn't get better than this!
Get the recipe from always use butter
Goat Cheese Scrambled Eggs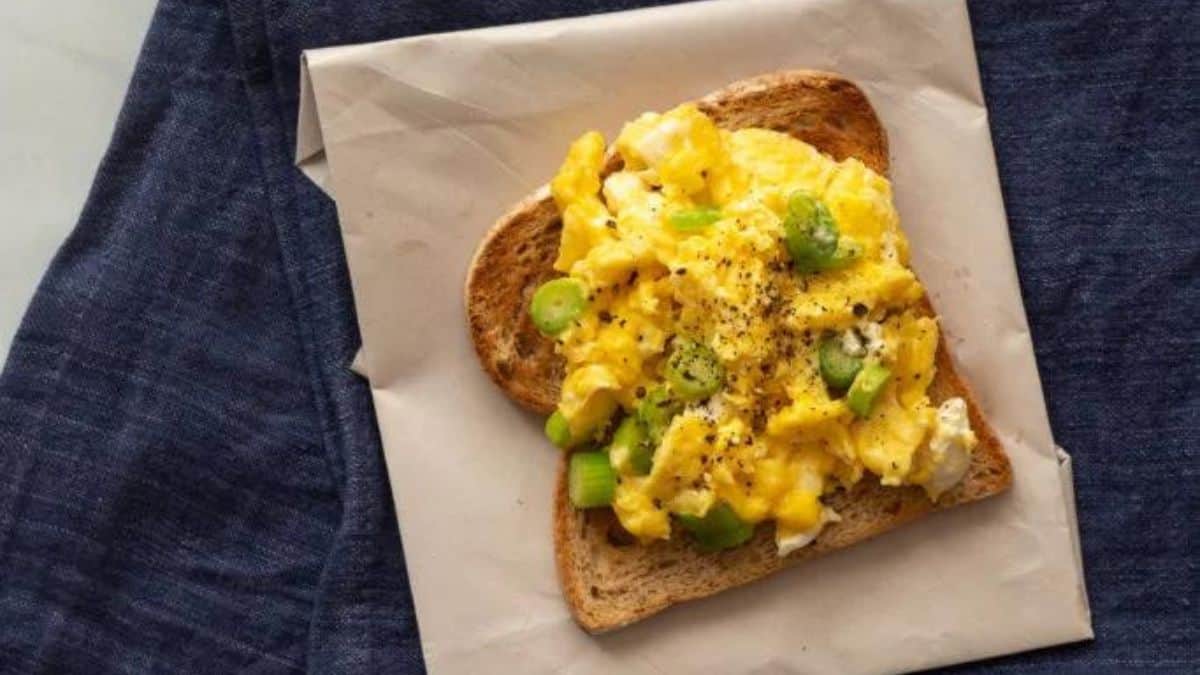 Okay, so the perfect scrambled eggs are this delicious silky texture. You know what else goes amazingly well with that? Yep. Goat cheese.
Get the recipe: Goat Cheese Scrambled Eggs
Vegetable Quiche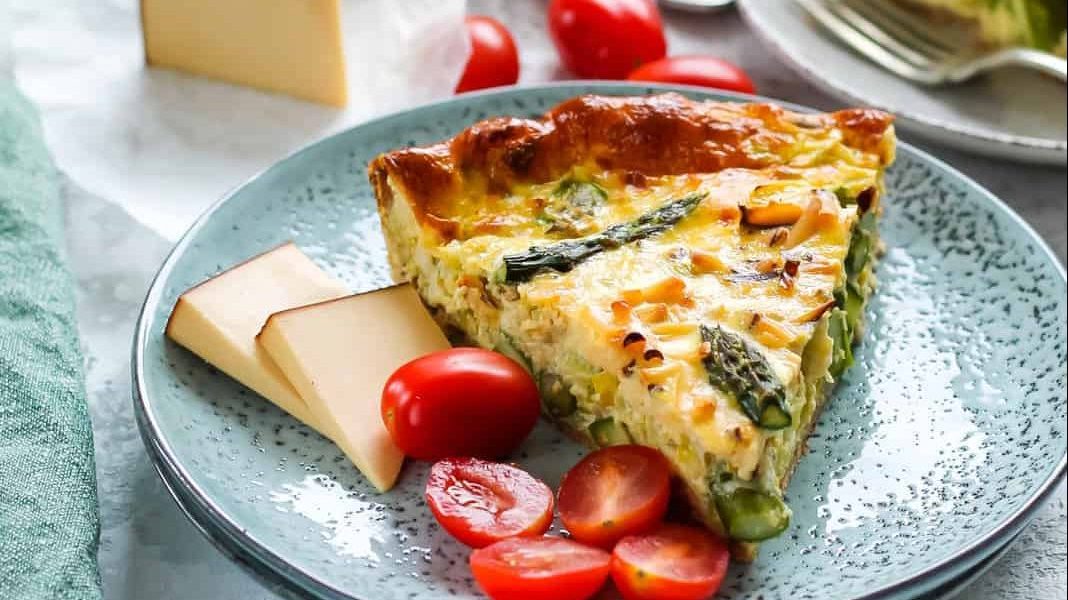 This vegetable quiche is made with softened leeks, smoked gouda, and a wholegrain spelt crust. Perfect for a Easter brunch, and leftovers are great for packed lunches.
Get the recipe from Hey Nutrition Lady
Shakshuka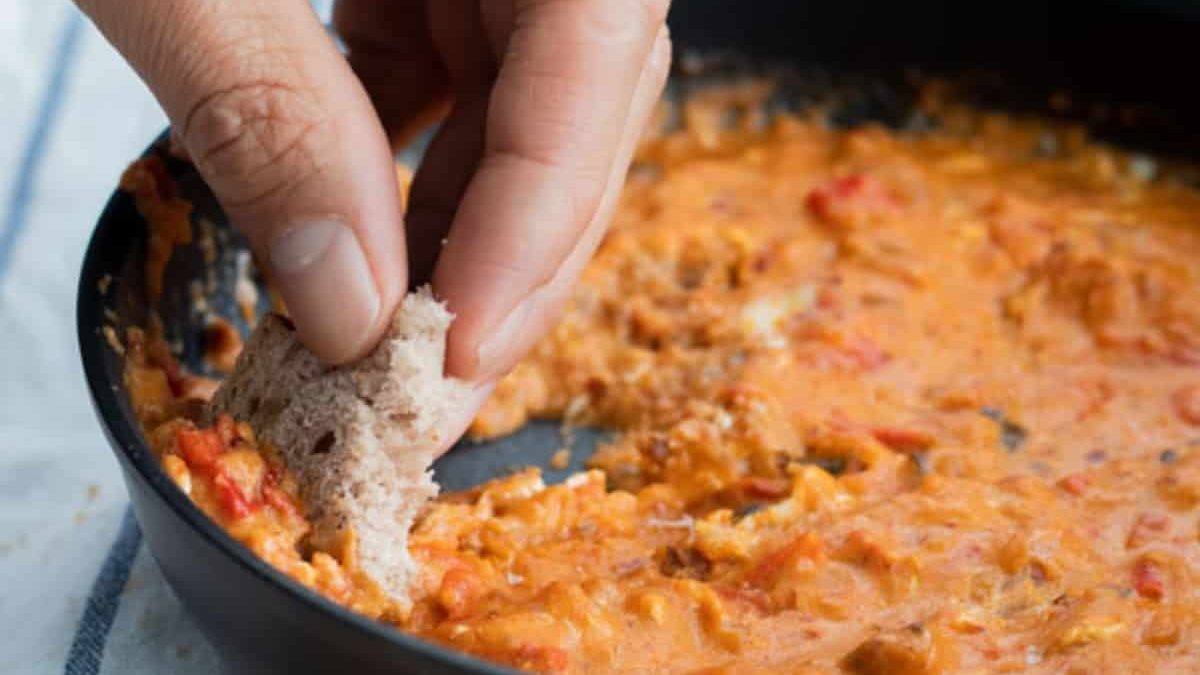 This Shakshuka is a mix of a classic Shakshuka and the Turkish dish Menemen - instead of frying the egg on top of the tomato sauce it's mixed in, but not before a nice mozzarella cheese has been allowed to melt into it. A big breakfast for one, or more moderate for two - either way, grab a piece of bread and get dipping!
Get the recipe from always use butter: Shakshuka
Berry Bread Pudding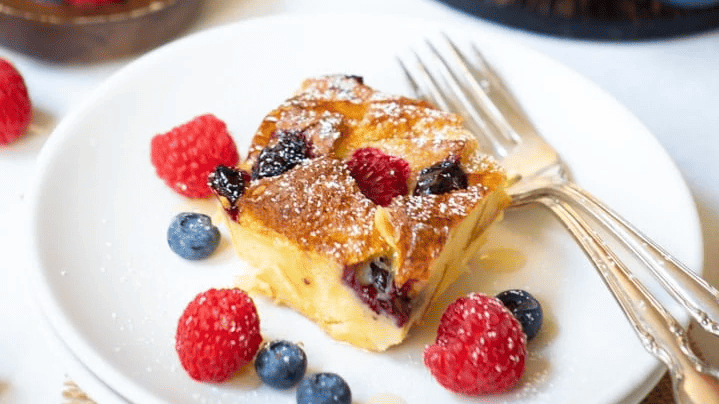 This easy Berry Bread Pudding is the best dessert (or breakfast) to satisfy those sweet cravings. It is creamy, decadent and so easy to make in the air fryer, oven or even the instant pot. Perfect to serve to the family or for entertaining!
Ricotta Spinach Egg Bake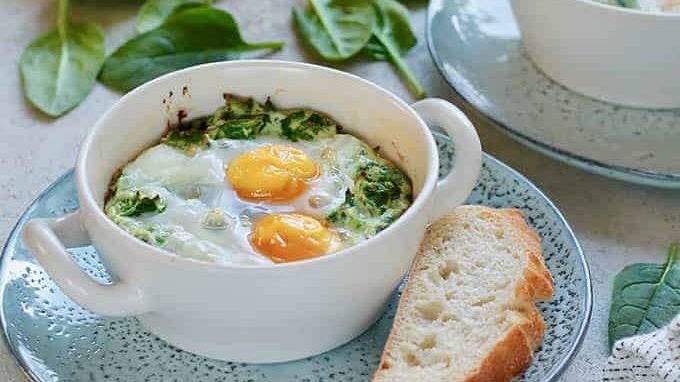 Ricotta and Spinach Egg Bake is an easy, protein-packed meal that's perfect for breakfast or dinner. Baked in individual ramekins, this healthy vegetarian dish goes from oven to table in just 15 minutes.
Get the recipe from Hey Nutrition Lady
Bagel Breakfast Bake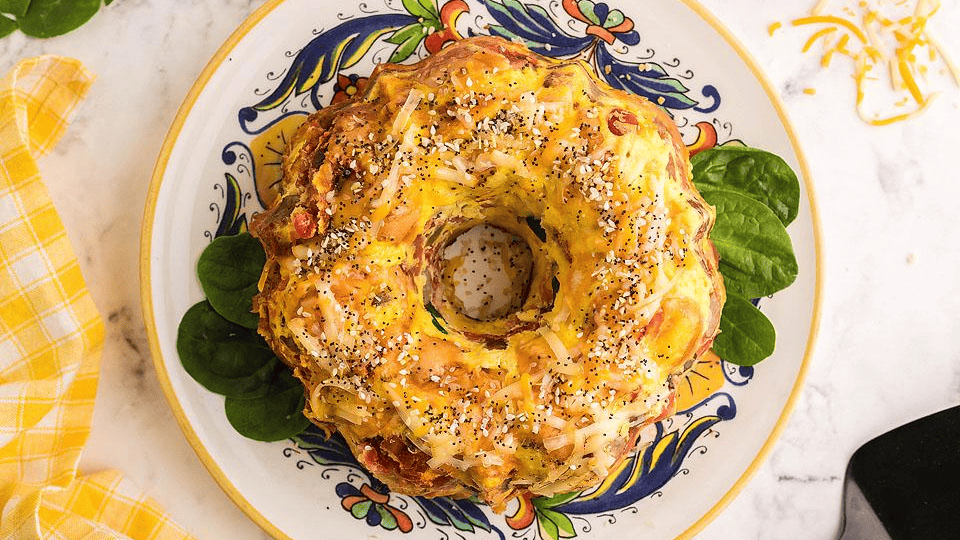 An air fryer loaded bagel breakfast bake casserole makes a welcome change from cereal or toast! Also known as an easy breakfast strata, this bagel egg bake is good for Easter or Christmas brunch. This everything bagel casserole is made with ease in an air fryer with stale or leftover bagels and so full of flavour!
Frittata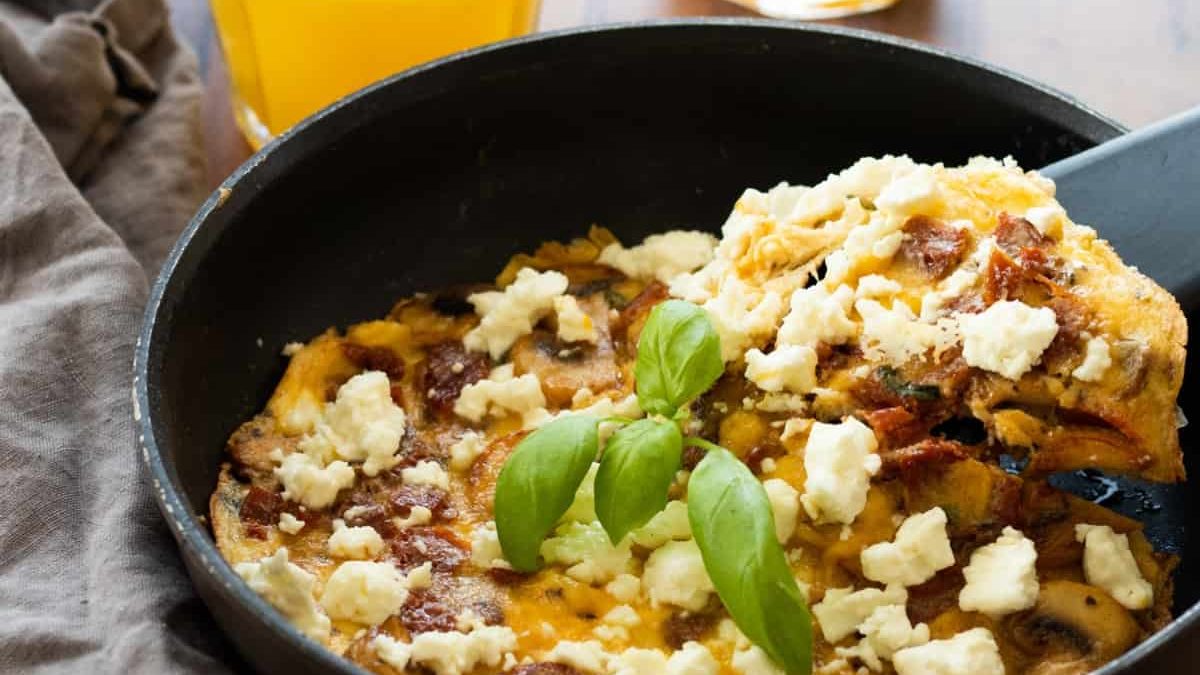 This Stovetop Frittata is a quick, easy & delicious breakfast, lunch or dinner. Loaded with flavor from Feta cheese, mushrooms, sun-dried tomatoes & basil it's a perfect meal for 1 or 2 persons. Delicious served both hot and cold!
Get the recipe from always use butter: Stovetop Frittata
Breakfast Egg Muffins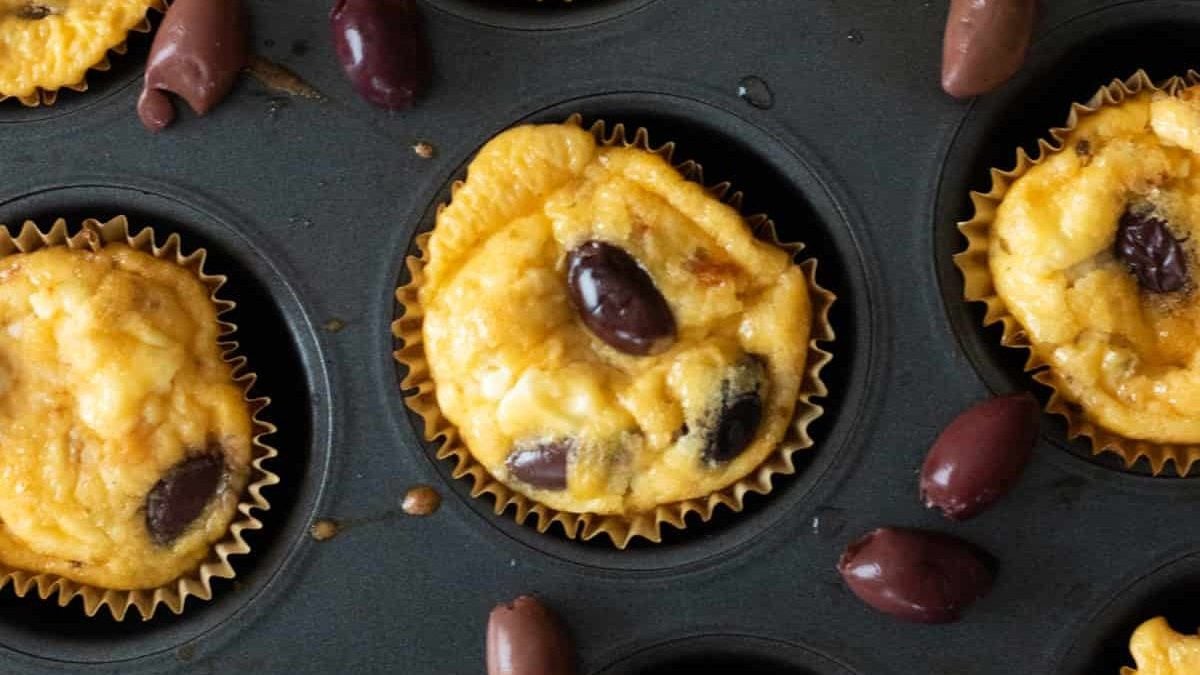 Prep these egg muffins and have a quick, easy and delicious breakfast all through the weekend - and beyond! Loaded with Greek flavors like Feta cheese, sun-dried tomatoes and black olives for a tasty bite.
Get the recipe from always use butter
44 Foods That Are So Much Better Cooked In The Air Fryer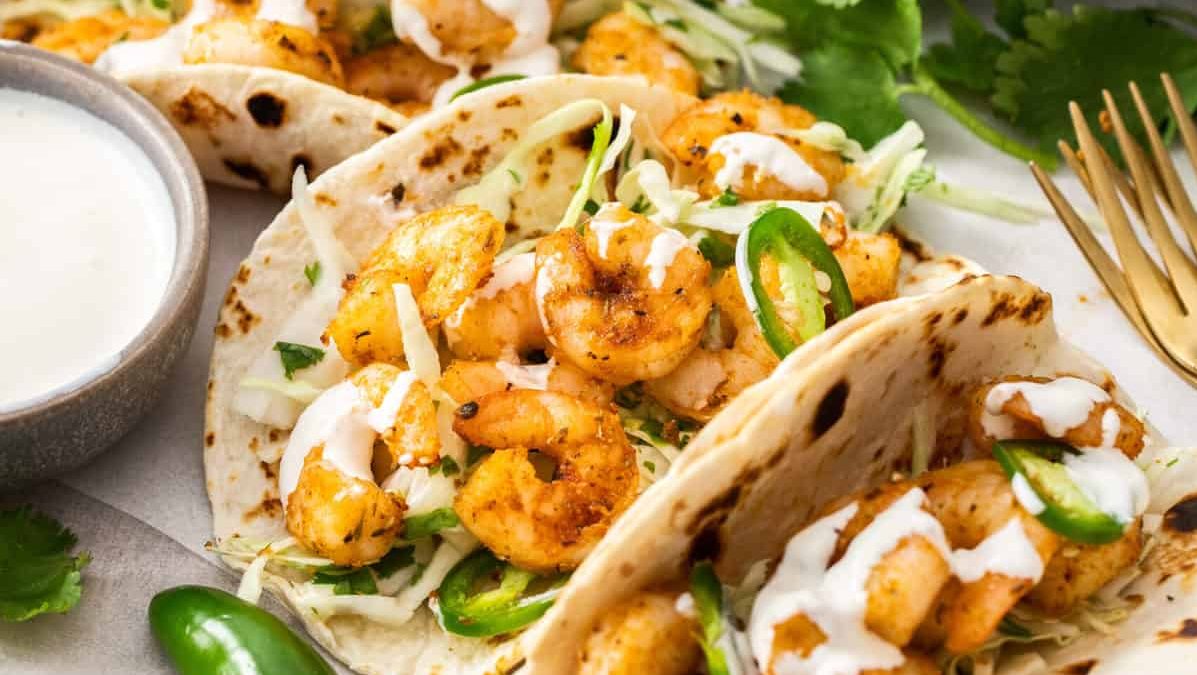 Looking for those special gems that are even better when you cook them in the air fryer? Here, you'll find 44 of them! From crispy fries to steak, bacon and breakfast dishes, discover how this versatile kitchen appliance can elevate your favorite dishes - and make cooking a lot easier, too!
Master the Air Fryer: 50 Best Recipes For Guaranteed Success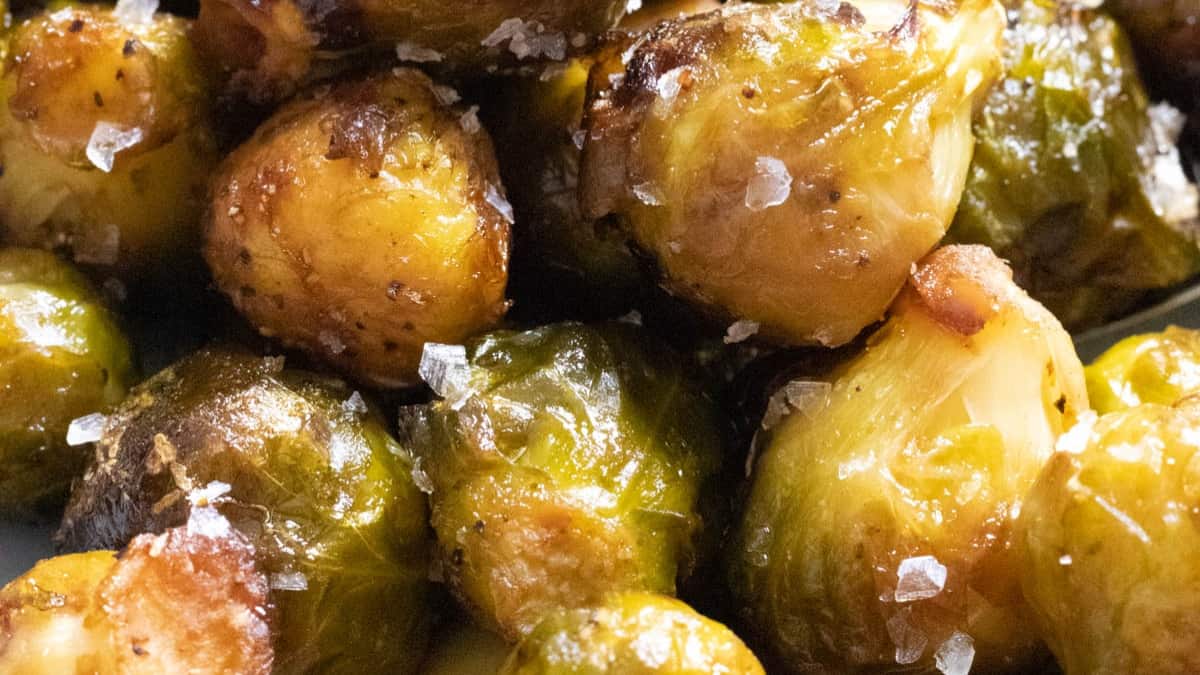 Tired of the same old cooking routines and looking for a way to spice up your meals? Look no further than the air fryer! These 50 game-changing air fryer recipes will take your cooking skills to the next level and have you whipping up delicious meals with ease. From crispy appetizers to savory mains and even a few desserts, these recipes are sure to impress and leave you wondering why you didn't start using an air fryer sooner.
33 Recipes You Probably Didn't Know You Can Cook in Your Air Fryer!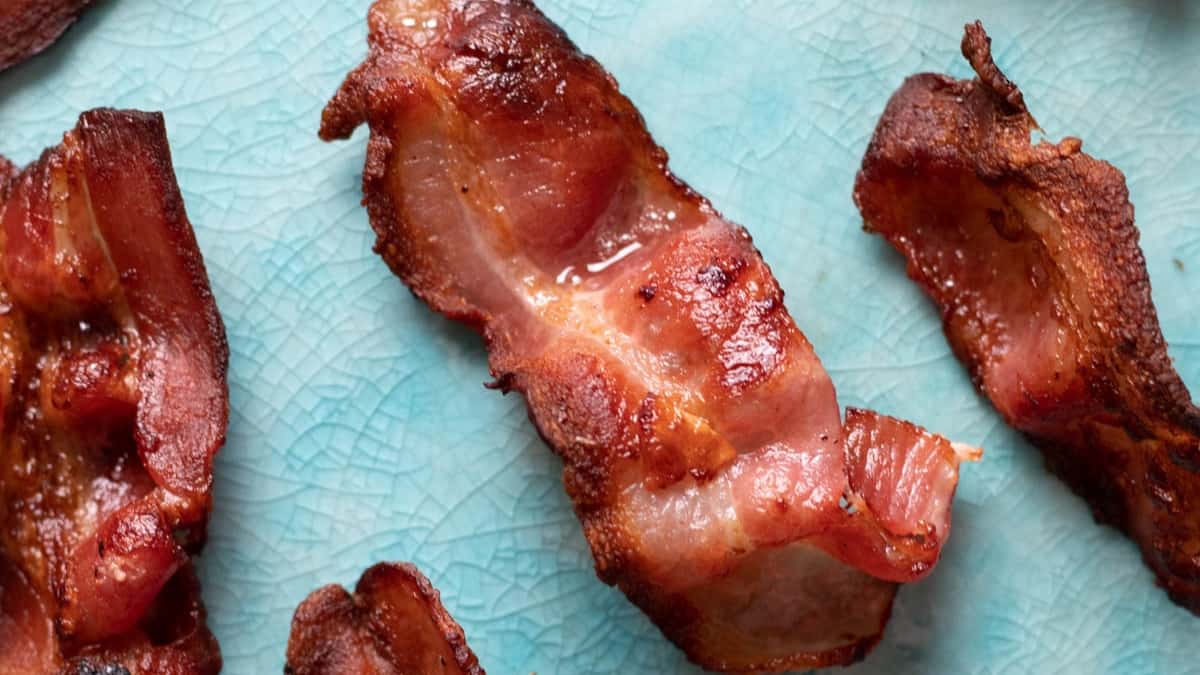 Prepare to be amazed as we uncover the hidden potential of your trusty air fryer! In this post, we've collected 33 recipes that will challenge your perception of what can be cooked in this versatile appliance. From crispy snacks to hearty mains and even easy breakfasts and delicious desserts, get ready to discover a whole new world of culinary possibilities.
11 Dinners Foodies Eat When They Are Broke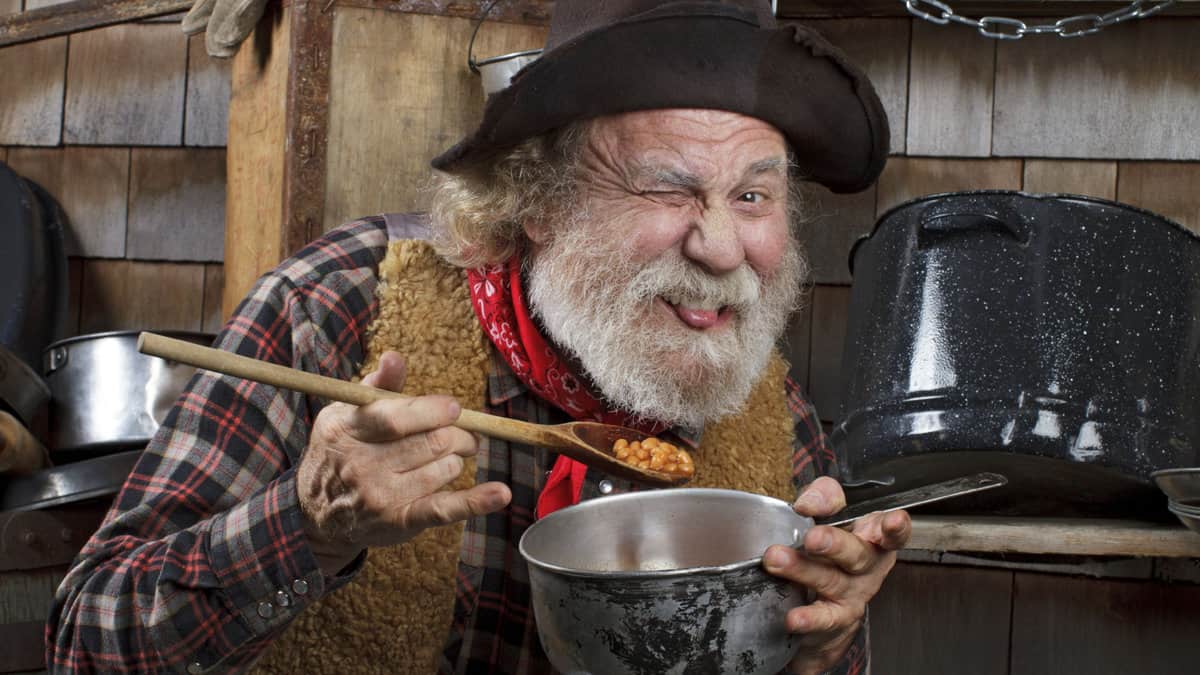 Alright, let's face it - we've all been there. Times when the wallet's a little light and the clock's ticking louder than a hungry stomach. Fear not, fellow foodies have got your back! We're dishing out 11 wallet-friendly, breeze-to-make 'recipes' that even the most seasoned food bloggers turn to in a pinch. These are the ultimate life-savers for those hectic days!
14 Grocery Store Items That Are A Waste Of Your Money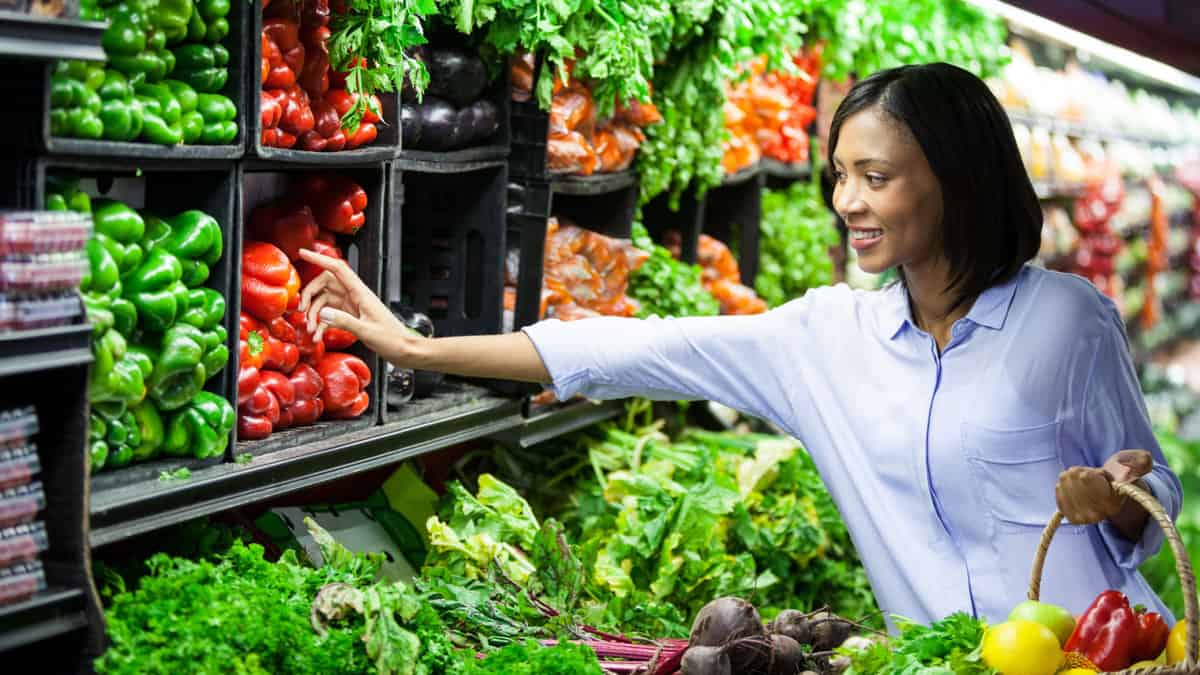 In the aisles of the grocery store, it's easy to get enticed by a myriad of products, but not all of them are worth the splurge. According to a recent article, these 14 items are among those that might just be a waste of your hard-earned cash. From overpriced conveniences to less-than-stellar quality, let's navigate through these purchases that might not give you the bang for your buck you're hoping for.