Indulge in the cheesy goodness with this collection of dump-and-bake recipes. These are sure to satisfy your cheese craving and the best part is they are effortless to make as the oven does most of the work!
Apple Cheddar Quiche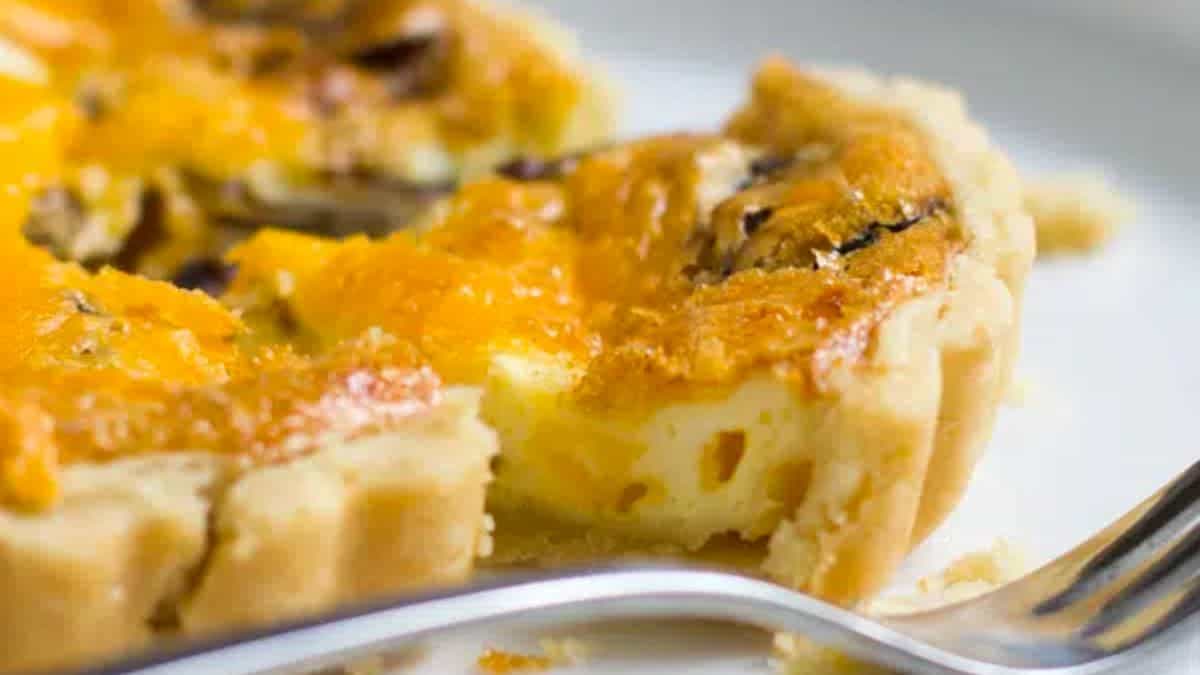 Apple Cheddar Quiche is the sweet and savory quiche of your dreams. Step out on a limb and try this creative recipe. Cheesy, fruity, earthy – this quiche has it all.
Craving a meal that's filled with cheesy goodness? We've got you covered!
Creamy Tuna Pasta Bake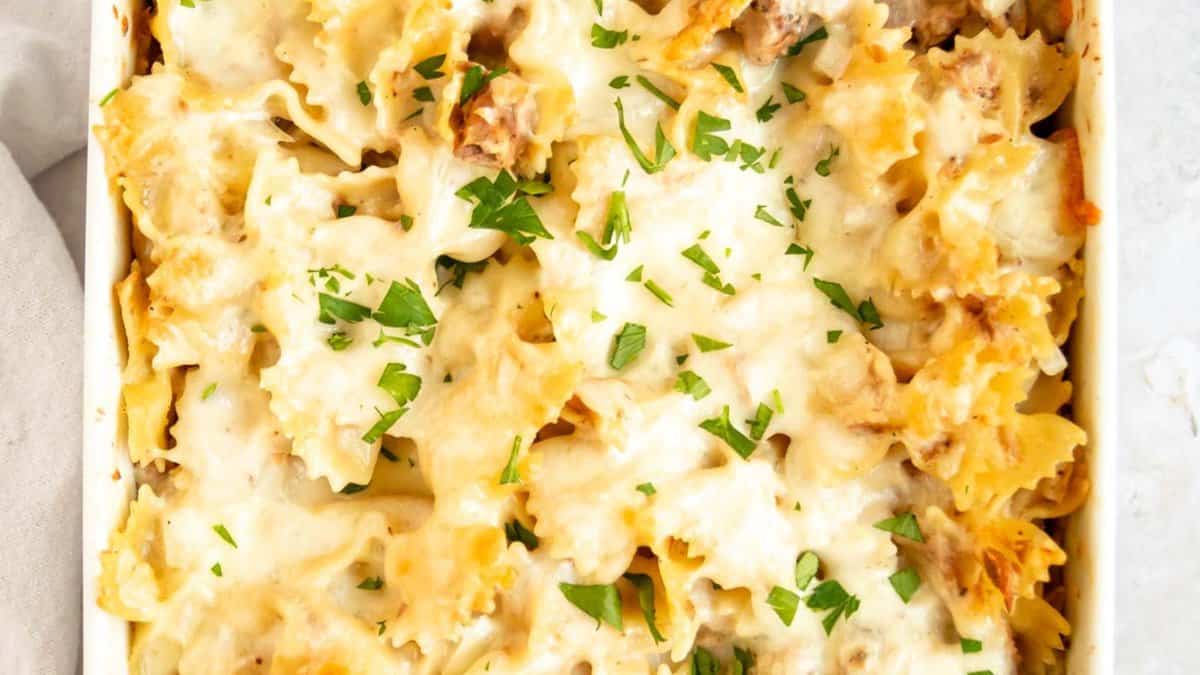 This tuna pasta bake is made creamy, flavorful, and delicious. It is made with canned tuna, mozzarella cheese, and simple ingredients.
Loaded Sweet Potato Skins with Buffalo Bacon & Blue Cheese Sause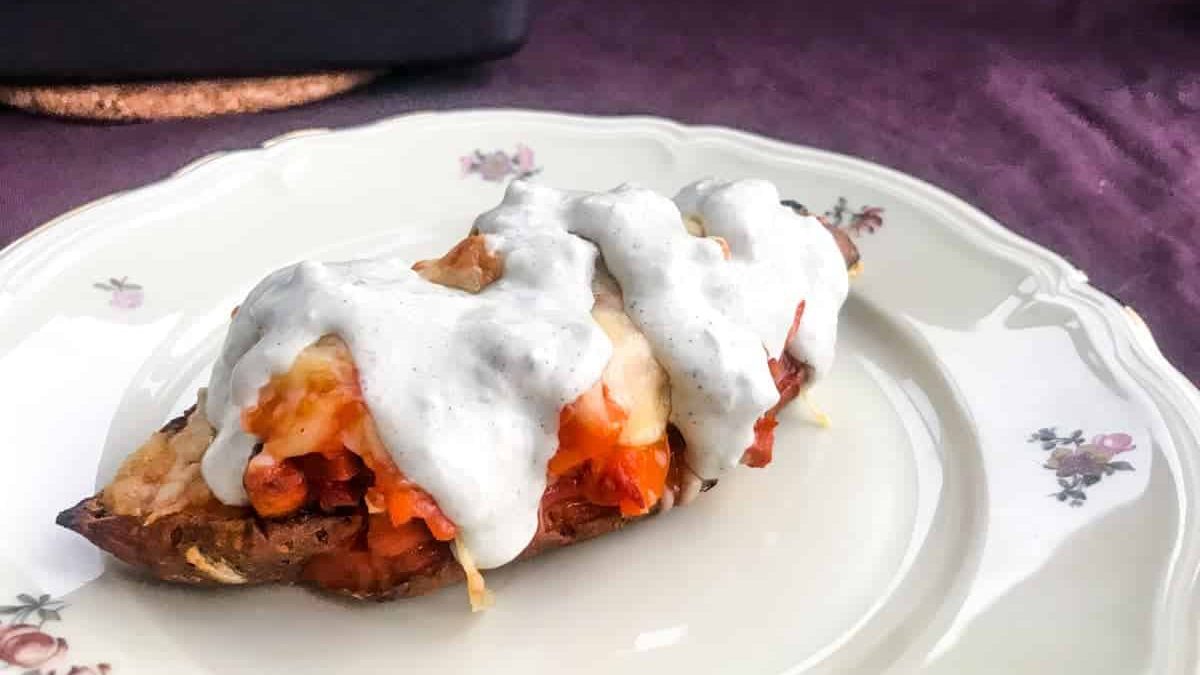 Buffalo Bacon Loaded Sweet Potato Skins are a deliciously indulgent and easy-to-make treat, filled with bacon drenched in buffalo sauce, baked with cheese on top and topped with the very best blue cheese sauce.
Creamy Pesto Pasta Bake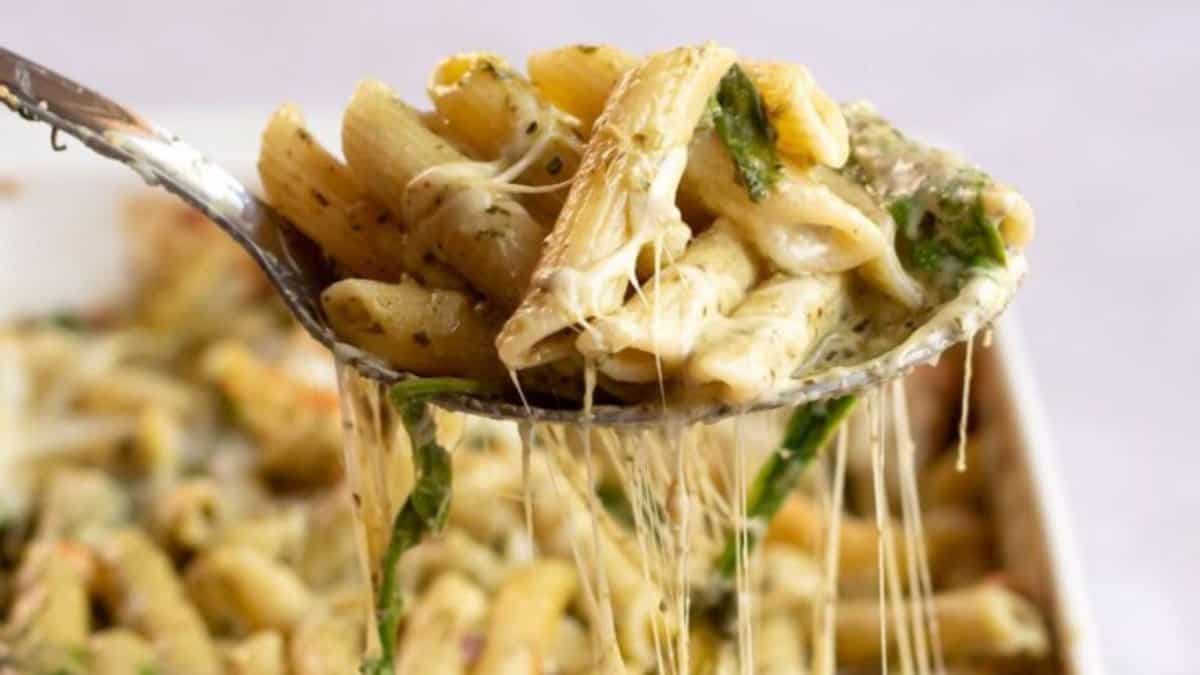 This creamy pesto pasta bake is extra creamy and cheesy, made in one baking pan, and doesn't require kitchen skills! This pasta bake is a super delicious pasta dish that is made in under an hour and tastes like restaurant pasta!
Cheesy Baked Olive Dip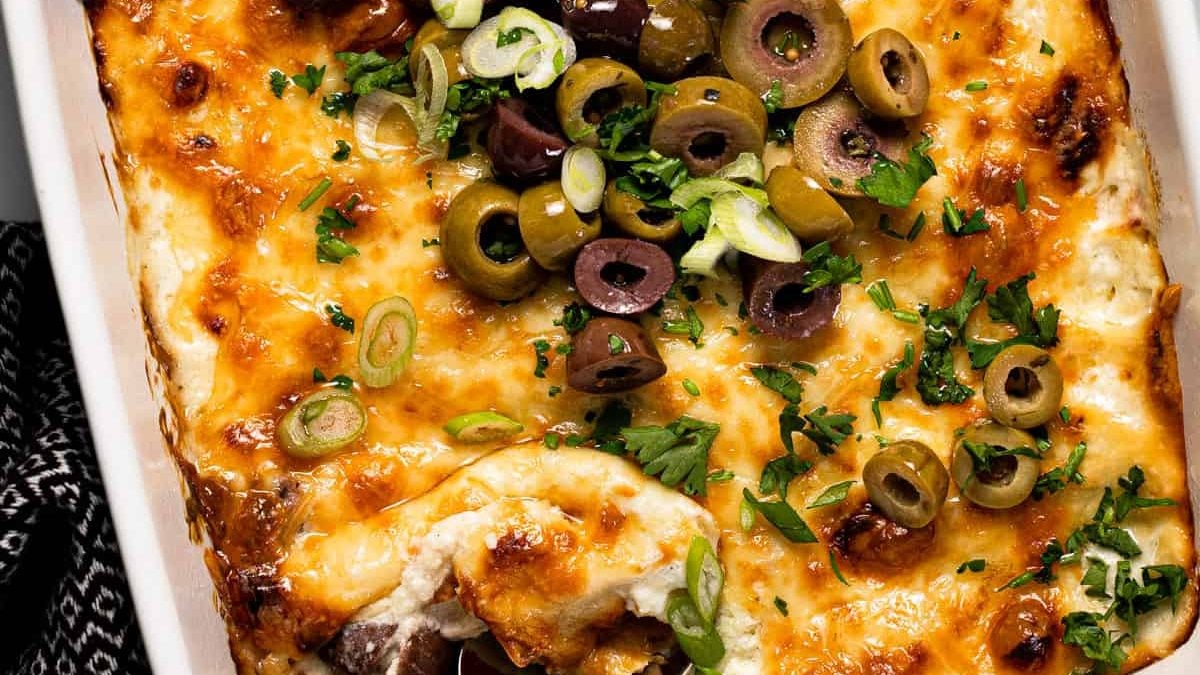 This cheesy olive dip comes together in just 30 minutes and is loaded with salty, briny olive flavors that your guests will love! This creamy, crowd-pleasing appetizer can be made up to 5 days in advance so it's the perfect make-ahead dip for your next get-together!
Get the recipe: Cheesy Baked Olive Dip
Rigatoni al Forno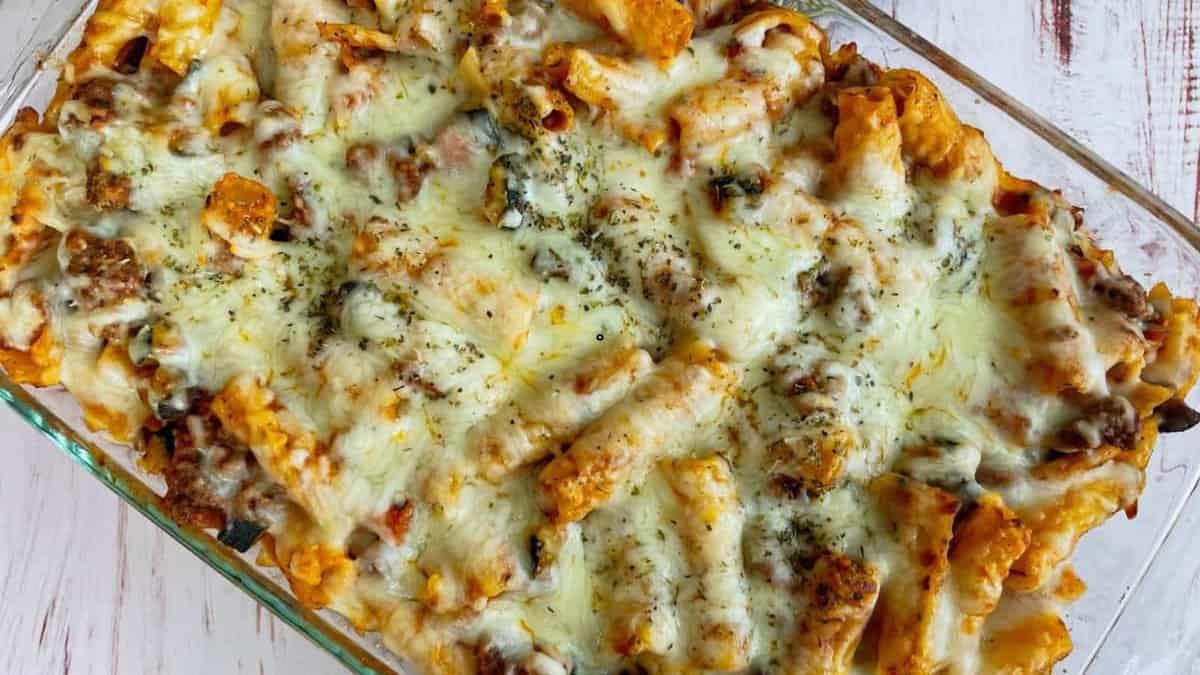 Are you looking for an easy, healthy, but delicious pasta dish to serve up for dinner? This flavorful rigatoni al forno with veggies will do the trick. This classic Italian-inspired bake is a simple but satisfying meal. It's a comforting mixture of textures and flavors that everyone will love. Best of all, it takes little time to prepare and is full of nutrition.
Baked Ravioli Casserole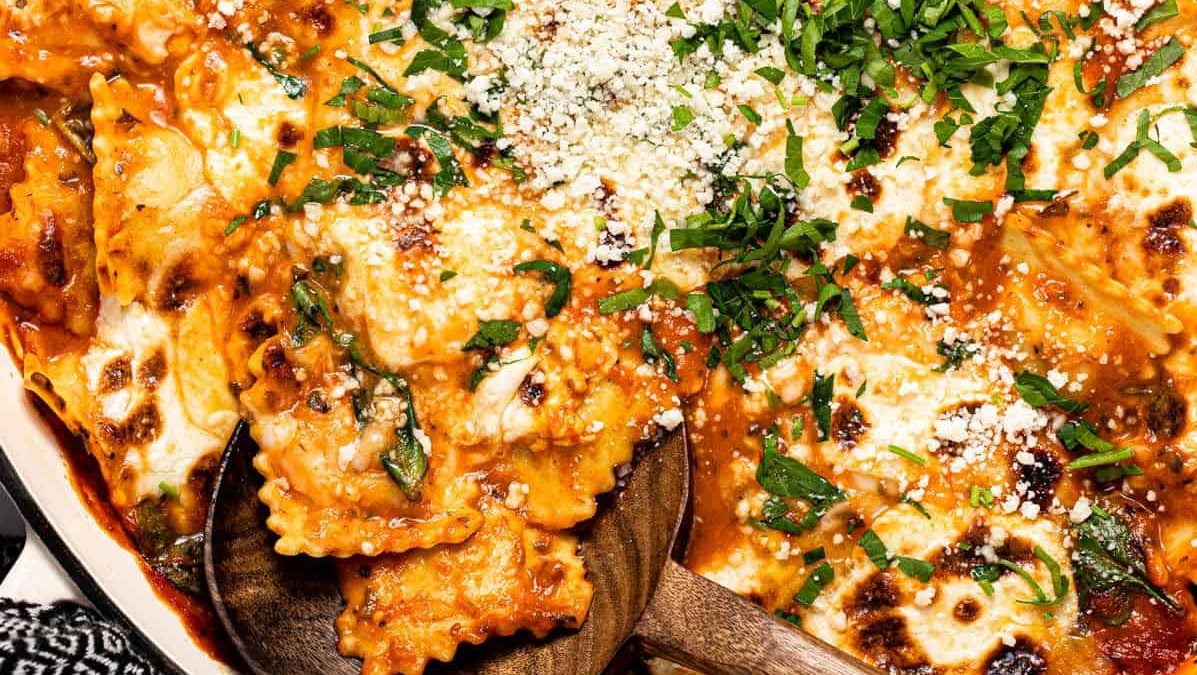 This easy baked ravioli casserole takes about 20 minutes from start to finish and requires just 5 minutes of prep time because you don't need to boil the ravioli first! Store-bought refrigerated cheese ravioli makes this simple weeknight dinner a reality even on the busiest of nights! It can also be made ahead of time and refrigerated or frozen!
Get the recipe: Baked Ravioli Casserole
Cajun Chicken Pasta Casserole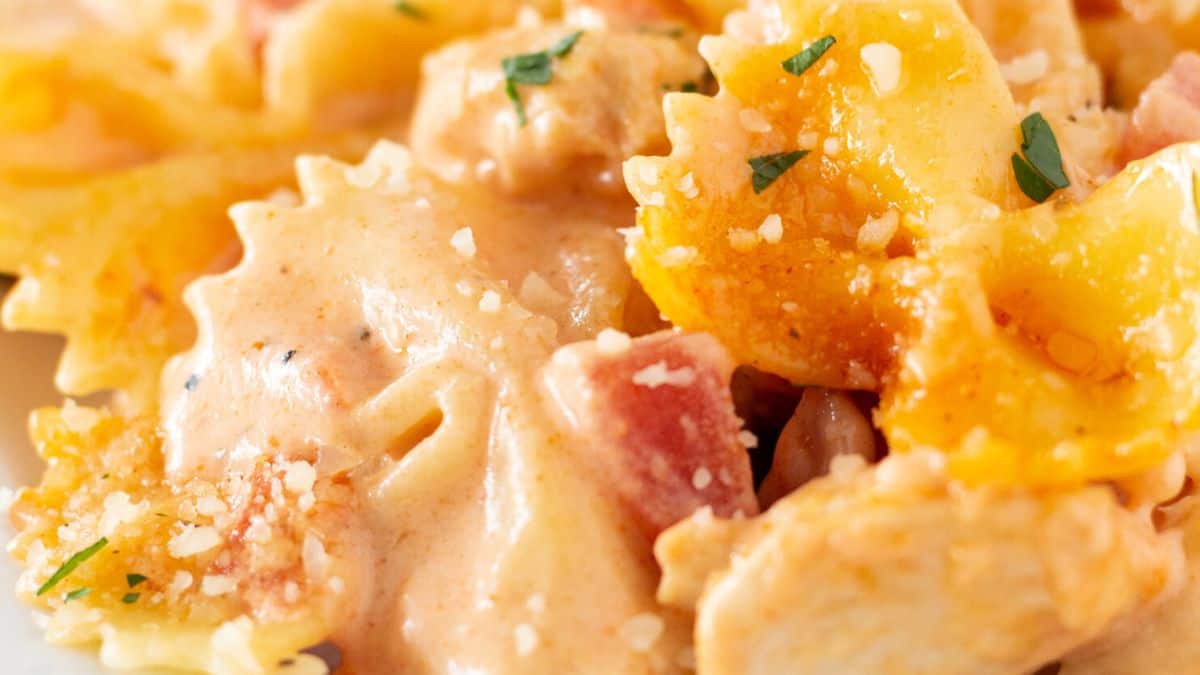 This Easy Cajun Chicken Pasta Casserole is the recipe on my weekly menu most. Everyone around here loves a good cajun flavor combination and I love the ease of a casserole. Being able to make it and skip the step of boiling the pasta is a game changer. You are also going to love the creamy sauce that forms as it bakes. Make this Easy Chicken Casserole today!
Get the recipe: Cajun Chicken Pasta Casserole
Pizza Baked Butter Beans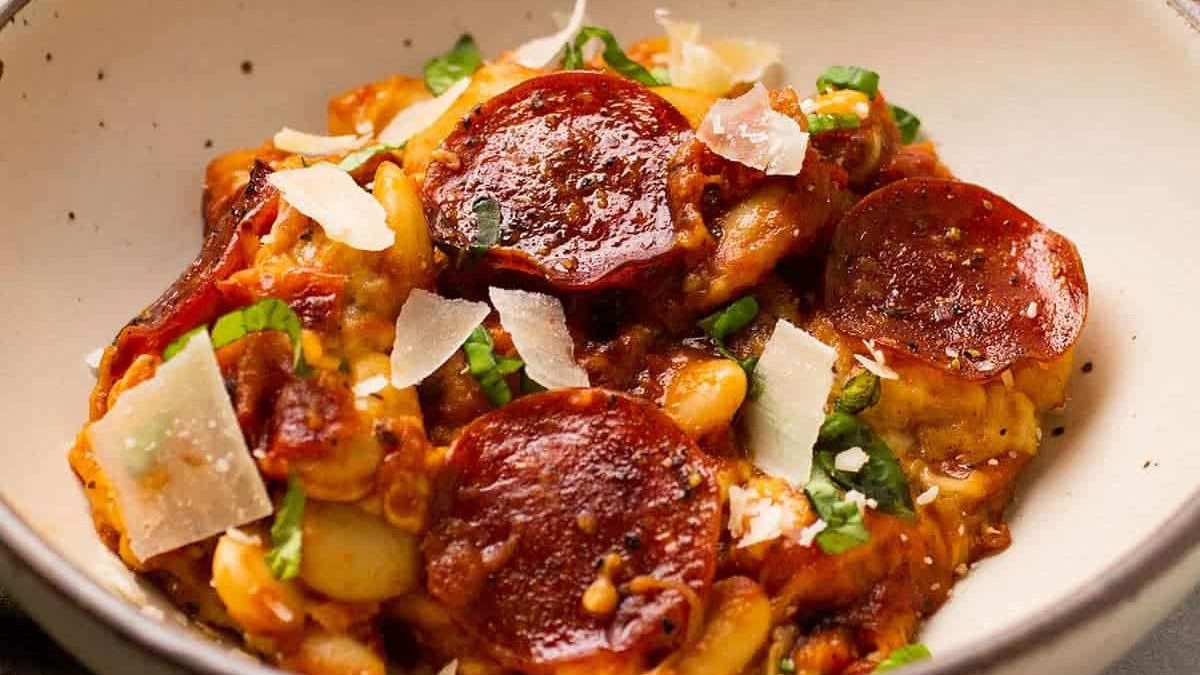 These easy pizza baked beans are perfect for busy weeknights! Mix some canned, drained beans with a bit of pizza sauce, add your favorite toppings, and bake for a quick, cozy dinner that's perfect with a loaf of crusty bread. Ready in 30 minutes.
Mac & Cheese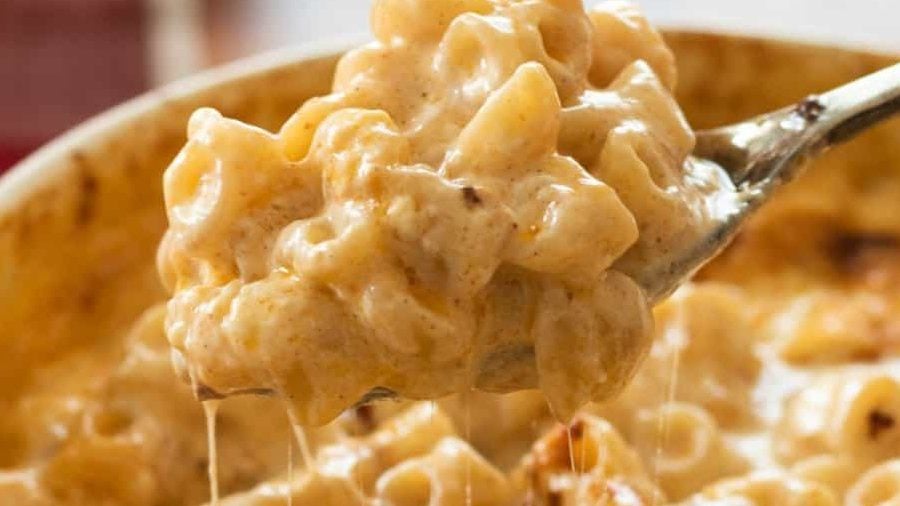 Making Mac and Cheese has never been this easy! With just 10 minutes of prep and 45 minutes in the oven you can make the best baked Mac and Cheese - in one pan, without boiling, no flour and no roux. With both Cheddar and Gruyere this is as cheesy & flavor packed as it gets!
Get the recipe from always use butter: Simple Mac and Cheese without Flour (Dump and Bake!)
Buffalo Chicken Pasta Bake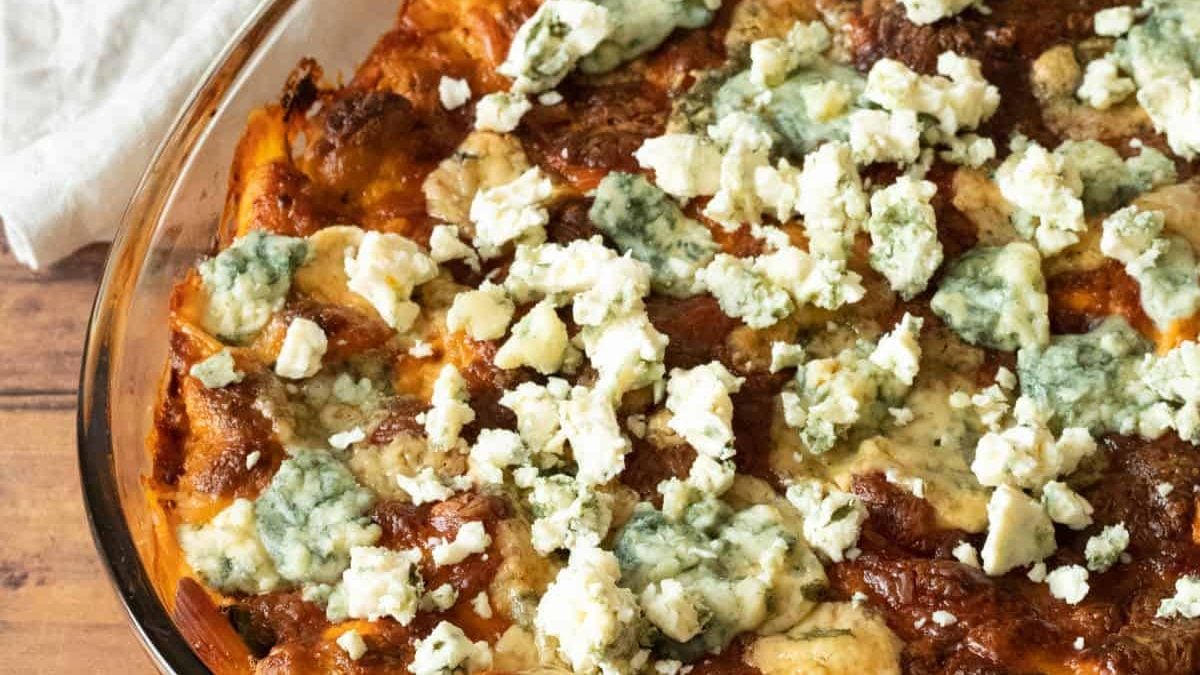 Get all your buffalo flavors in a dump-and-bake pasta package.
Get the recipe from always use butter.
Leftover Boiled Potato Casserole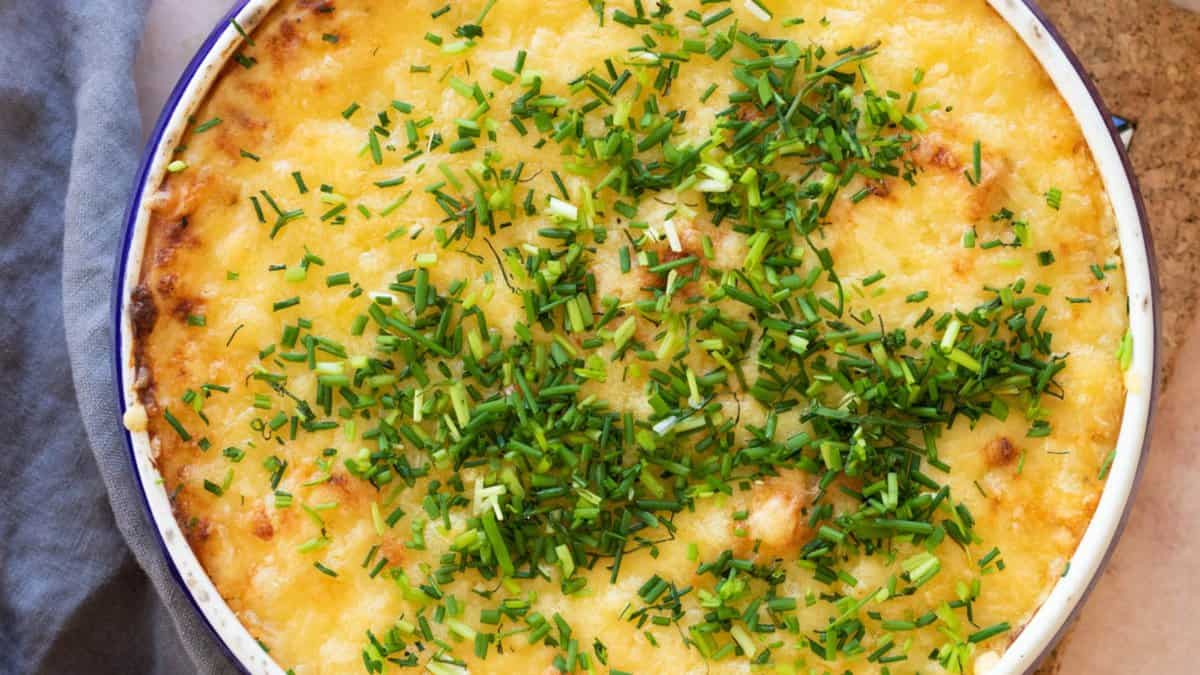 Next time you have leftover boiled potatoes, you must try this leftover boiled potato casserole! With all the classic flavors of baked potatoes, this dish is creamy, cheesy and so quick and easy to make.
Get the recipe: Leftover Boiled Potato Casserole
Chicken Broccoli Pasta Bake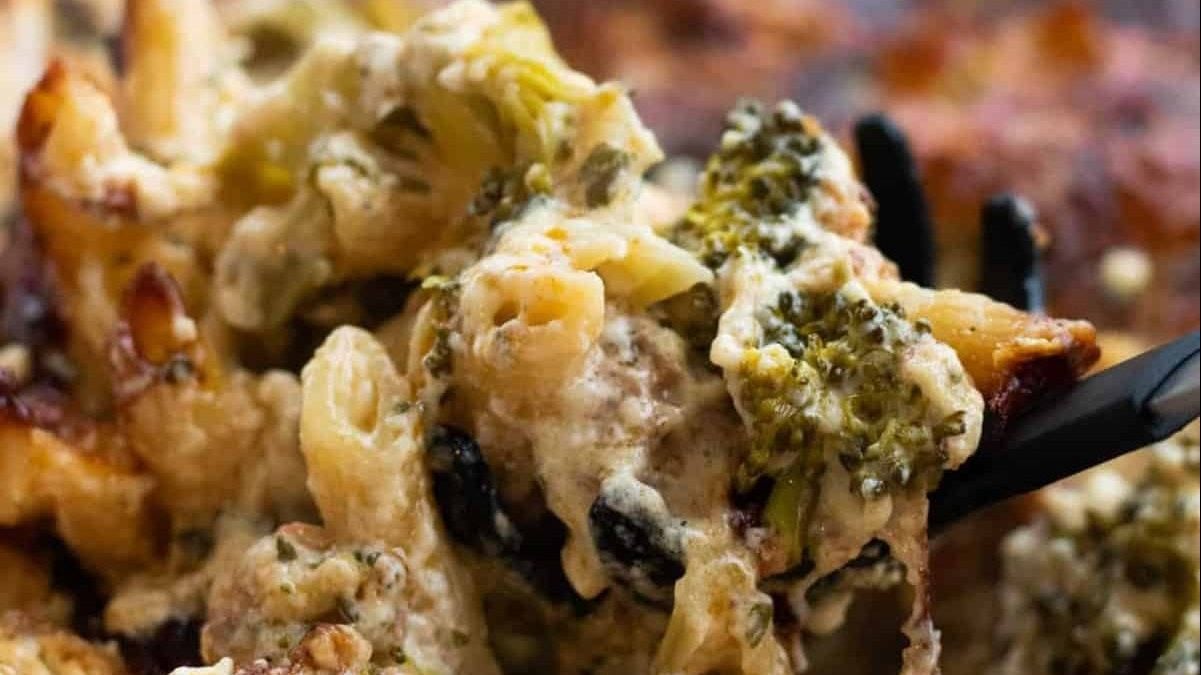 Lots of chicken and broccoli for a super filling dinner that will be sure to leave you leftovers.
Get the recipe from always use butter.
French Fry Casserole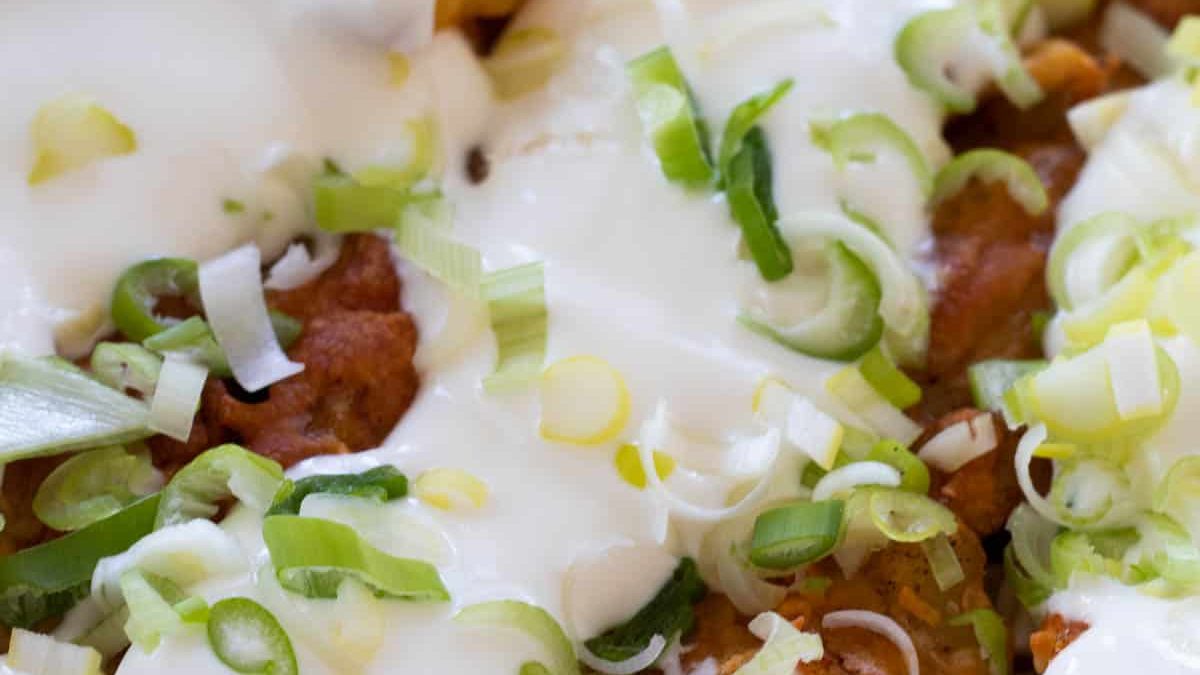 Don't throw away those leftover french fries - make this leftover french fries casserole instead! Cheesy, spicy, and so delicious it's quick and easy to make, and a perfect side for chicken, beef, or another protein.
Get the recipe: Leftover French Fries Casserole
Tortellini Casserole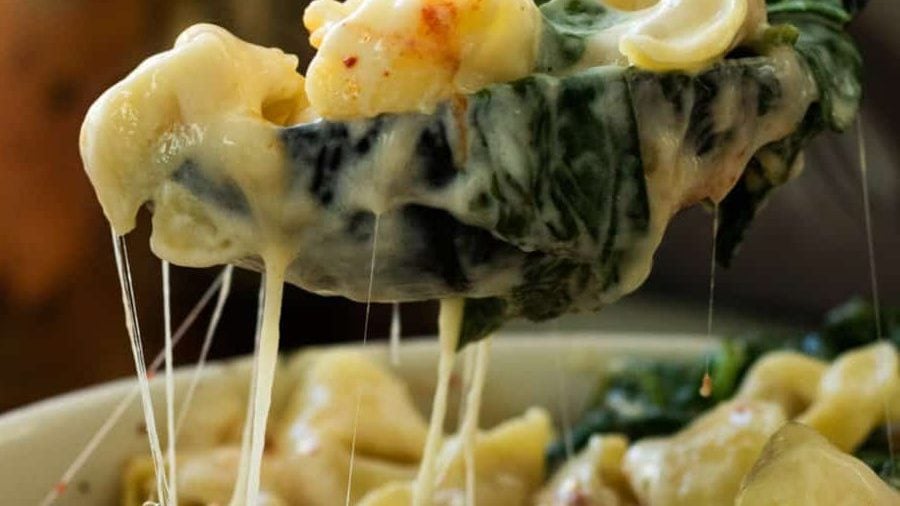 This cheap & cheesy Tortellini Casserole is a weeknight favorite done in 25 minutes with just 5 ingredients. A cheesy tortellini al forno that's packed with flavor, and a dish the whole family will love. It also heats up really well for delicious leftovers!
Get the recipe: Cheesy Tortellini Casserole with Spinach (Tortellini al Forno)
Chicken Sun-Dried Tomato Pasta Bake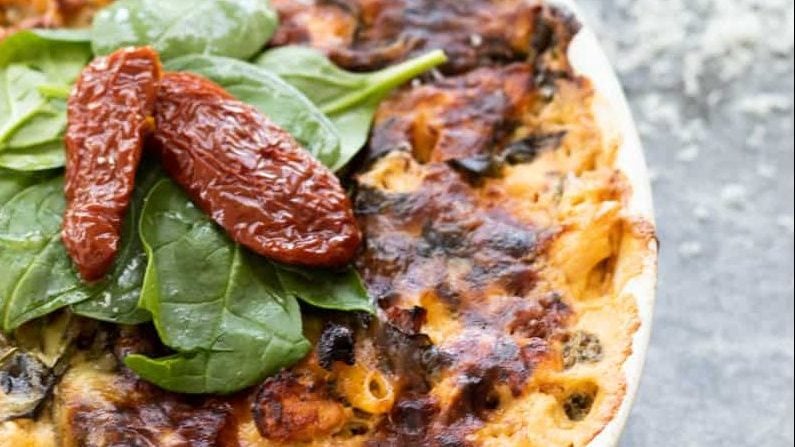 Cheesy chicken and pasta loaded with sun-dried tomatoes and spinach for a filling comfort food meal that's super easy to make.
Get the recipe from always use butter.
Cheesy Pizza Pasta Bake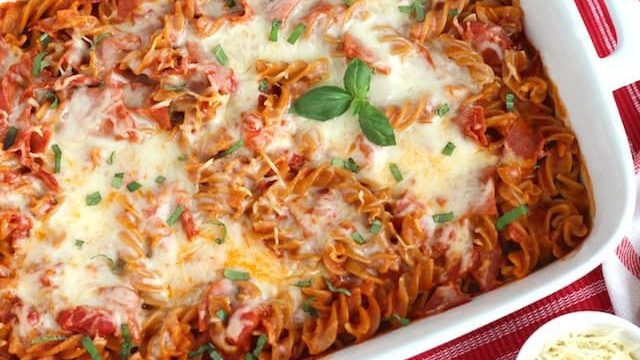 This incredibly quick and easy pizza pasta bake is an absolute lifesaver on busy nights! It'll be in the oven in no time flat – you can even mix it all up right in the pan (and you don't even have to precook the pasta)! So cheesy and full of great pizza flavors! Your whole family will love it!
Zucchini Casserole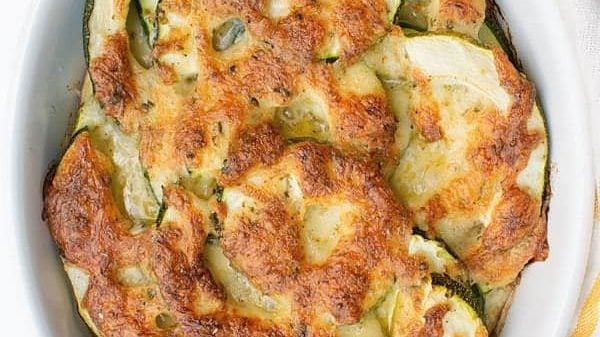 Easy garden-fresh Zucchini Casserole recipe to celebrate the summer zucchini season.
Spinach Artichoke Chicken Casserole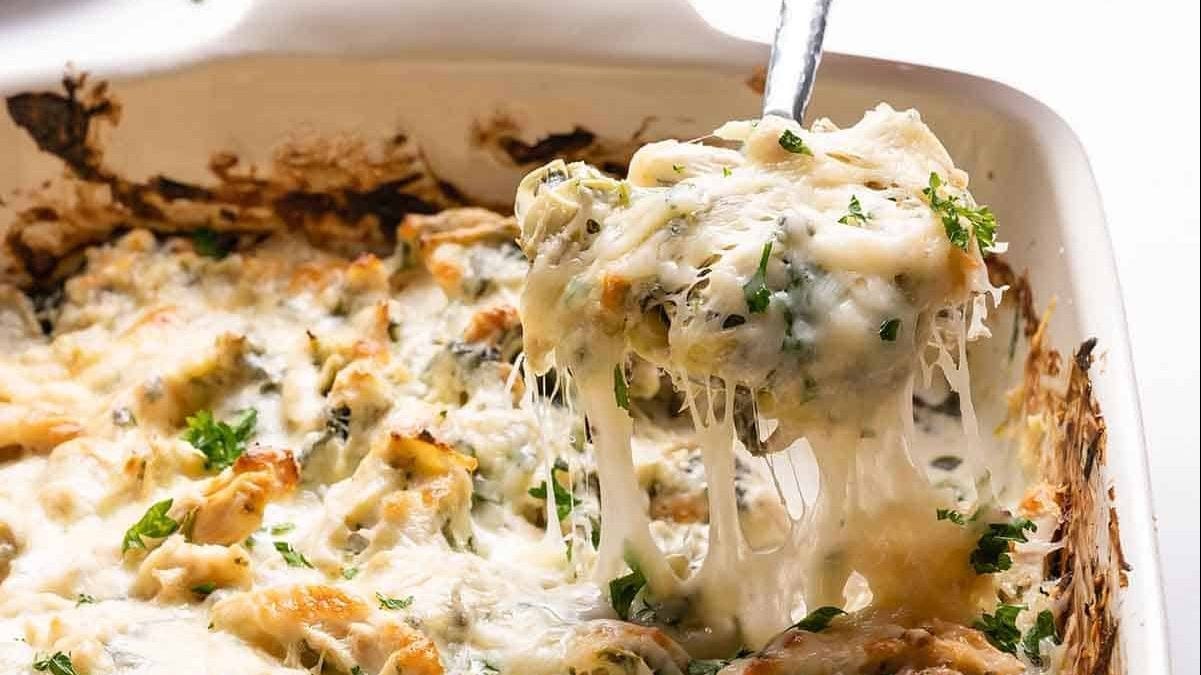 This creamy spinach artichoke chicken casserole is made with rotisserie chicken and frozen veggies, making prep a breeze! You can make this entire chicken casserole in under 1 hour.
Seafood Pasta Bake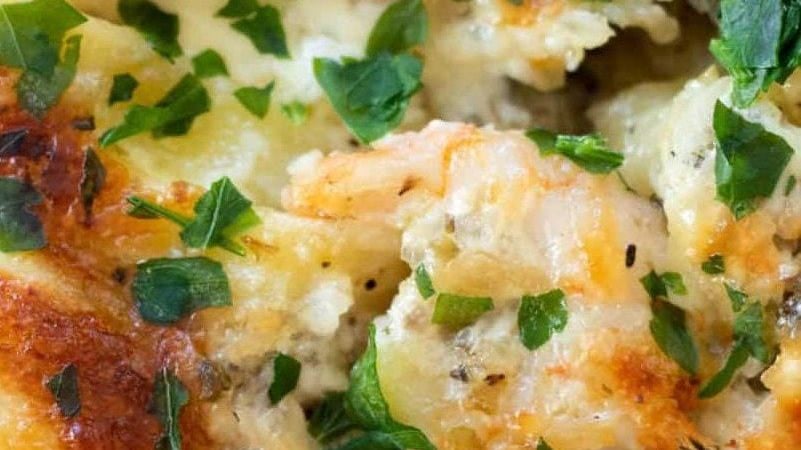 Creamy, cheesy, seafood pasta all in a simple dump-and-bake package.
Get the recipe from always use butter.
Ranch Chicken & Potato Casserole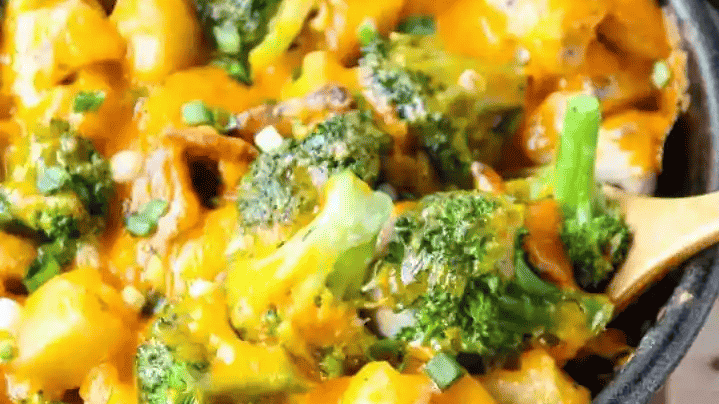 This Ranch Chicken and Potato Casserole with broccoli, bacon, and cheese is comfort food at it's finest. Super simple and made in just one pan, this delicious, easy dinner recipe is perfect for a quick weeknight meal.
Broccoli Casserole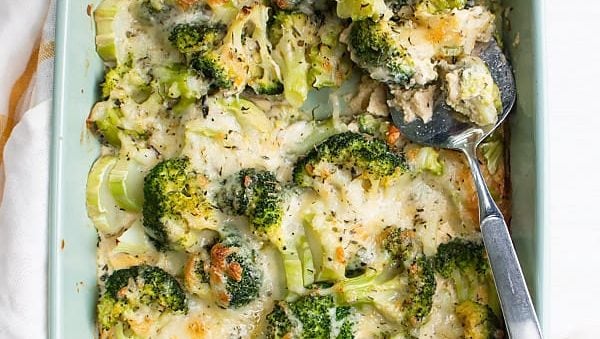 You are going to love this broccoli casserole if you are looking for a healthier quick and easy recipe!
Vegetarian Ravioli Bake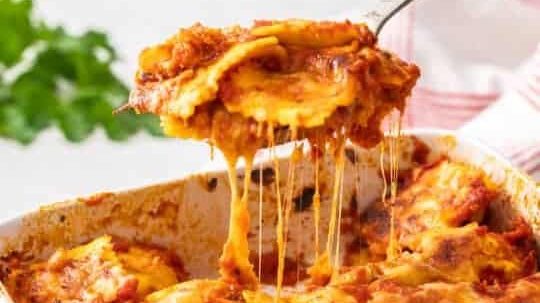 Another comfort food favorite the whole family will love. Cheesy and delicious!
Get the recipe from Sustainable Cooks.
Enchilada Bake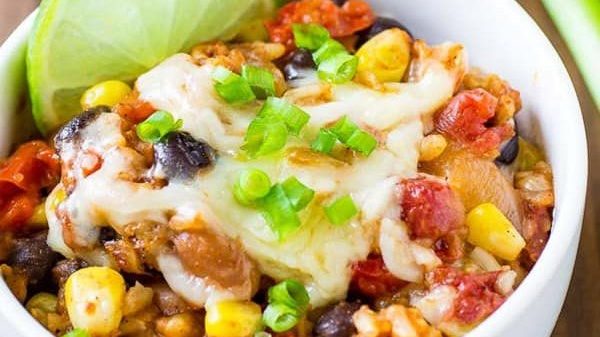 Enchilada Bake is super-easy to prepare using pantry and freezer staples, and so tasty it's sure to become a long-time family favorite! No need to turn on your oven, this recipe uses the magic of your slow cooker.
11 Dinners Foodies Eat When They Are Broke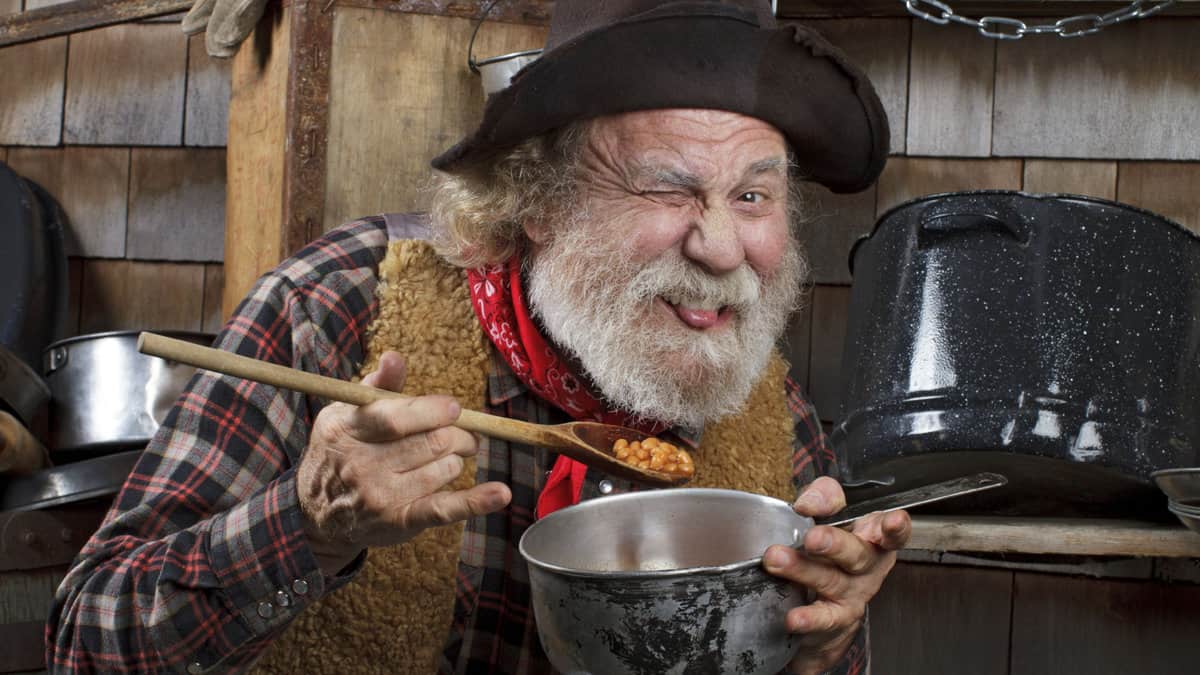 Alright, let's face it - we've all been there. Times when the wallet's a little light and the clock's ticking louder than a hungry stomach. Fear not, fellow foodies have got your back! We're dishing out 11 wallet-friendly, breeze-to-make 'recipes' that even the most seasoned food bloggers turn to in a pinch. These are the ultimate life-savers for those hectic days!
14 Grocery Store Items That Are A Waste Of Your Money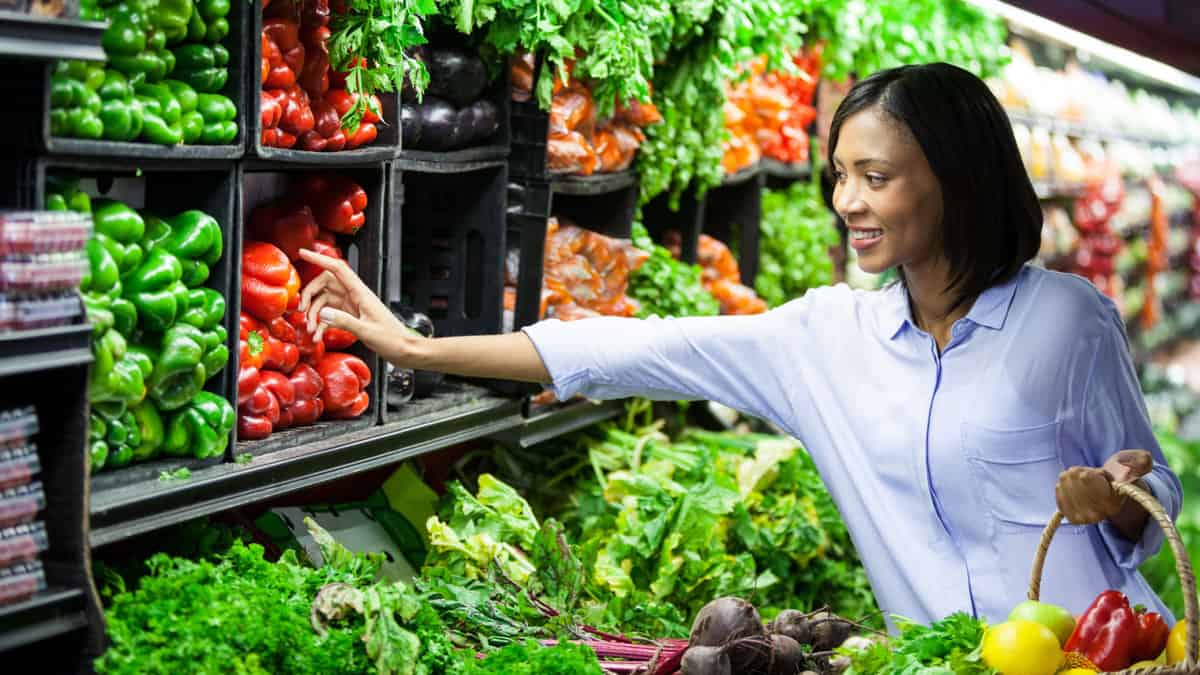 In the aisles of the grocery store, it's easy to get enticed by a myriad of products, but not all of them are worth the splurge. According to a recent article, these 14 items are among those that might just be a waste of your hard-earned cash. From overpriced conveniences to less-than-stellar quality, let's navigate through these purchases that might not give you the bang for your buck you're hoping for.
60+ Dump-and-Bake Recipes for Stress-Free Dinners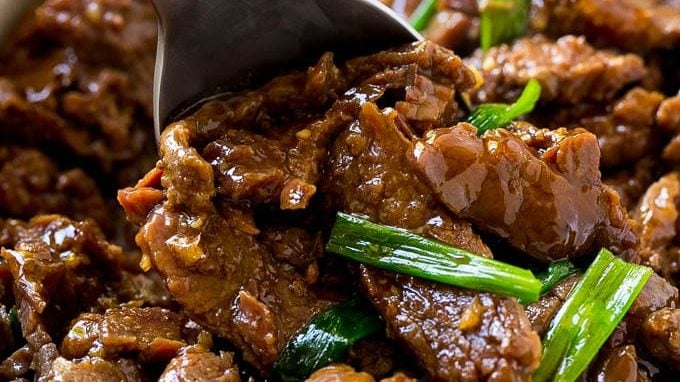 If you need fast supper ideas that require minimal prep work, we've got you covered. This collection of dump-and-bake recipes will save the day as you can enjoy stress-free cooking, even on busy weeknights. You'll want to add these recipes to your dinner rotation!
33 Casserole Recipes Your Family Will Love!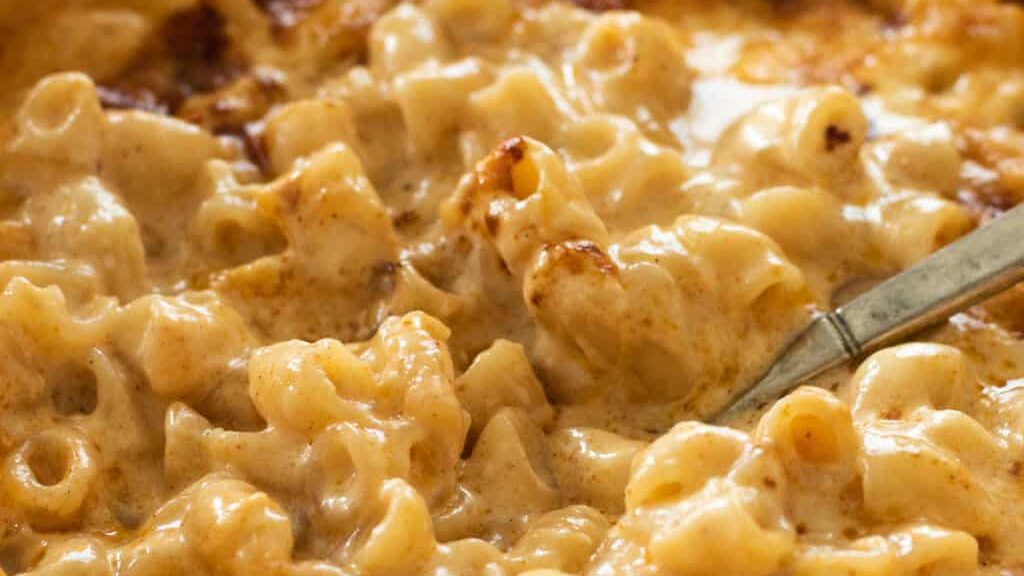 Casserole recipes are a lifesaver! They are easy to dump and bake, which makes them a suitable choice for a weeknight dinner. Now, you can get all your to-do list wrapped up while the oven does most of the work. Your delicious dinner is ready in no time!
13 Effortless Soup Recipes for Busy Weeknights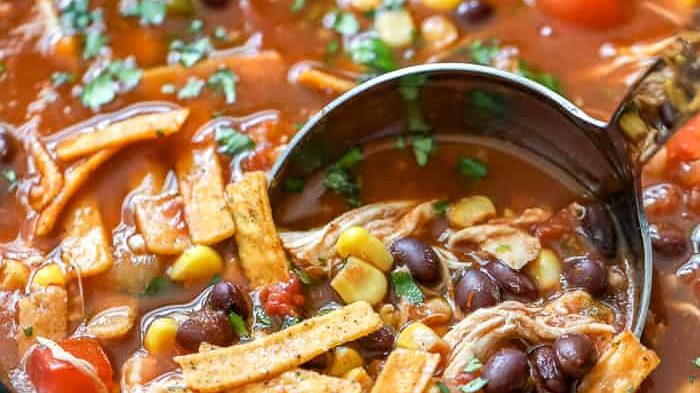 Say goodbye to several hours of waiting to enjoy perfectly flavorful soups! These dump-and-go soup recipes will let you savor the best flavors with minimal effort. Whether you're using an instant pot or slow cooker, you can enjoy soups that fill your tummy and warm your heart.