This post may contain affiliate links, which are always marked with *. Please read my disclosure for more information.
Looking for quick and delicious dinner ideas? Look no further than these 18 cheesy dump-and-bake recipes that will satisfy your cravings without all the hassle. From creamy mac and cheese to flavorful casseroles, these dishes are the epitome of cheesy simplicity, perfect for a hassle-free dinner tonight.
Buffalo Chicken Pasta Bake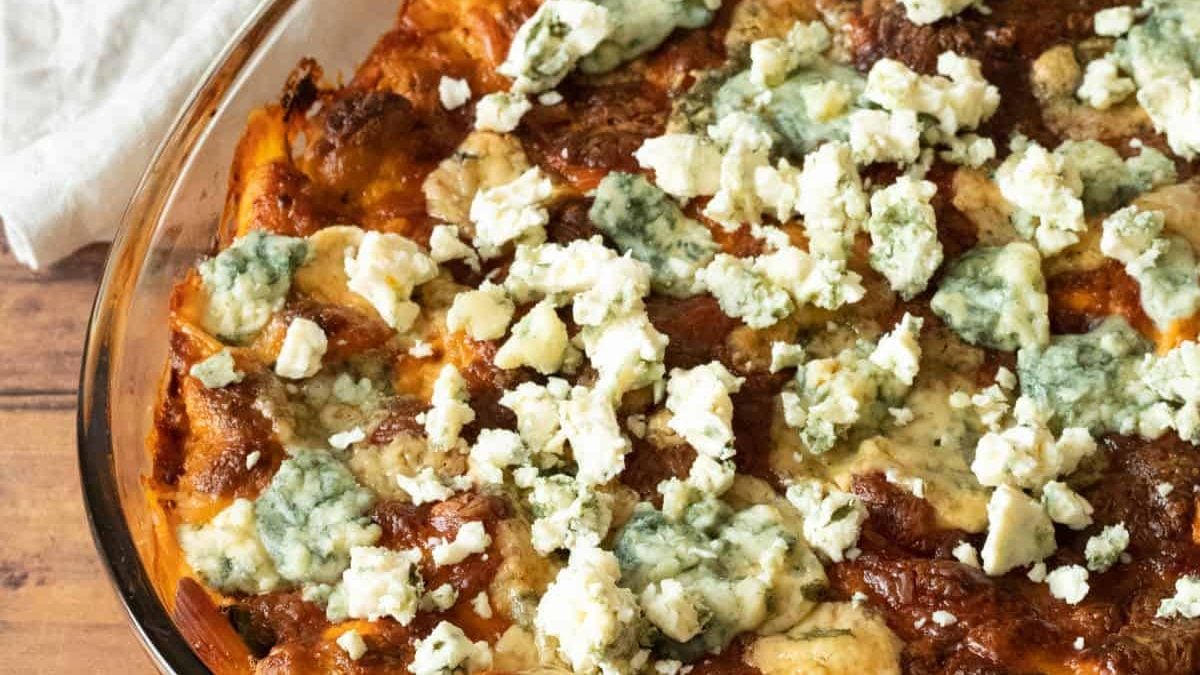 Get all your buffalo flavors in a dump-and-bake pasta package.
Get the recipe from always use butter.
Leftover Boiled Potato Casserole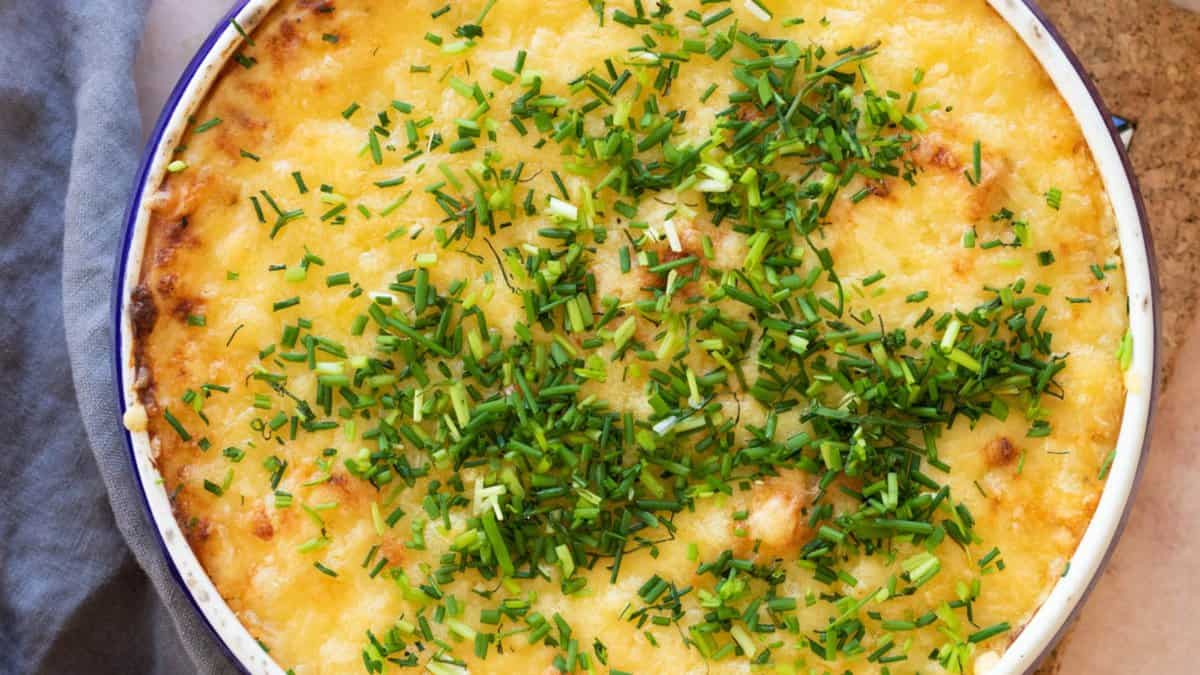 Next time you have leftover boiled potatoes, you must try this leftover boiled potato casserole! With all the classic flavors of baked potatoes, this dish is creamy, cheesy and so quick and easy to make.
Get the recipe: Leftover Boiled Potato Casserole
Chicken Broccoli Pasta Bake
Lots of chicken and broccoli for a super filling dinner that will be sure to leave you leftovers.
Get the recipe from always use butter.
French Fry Casserole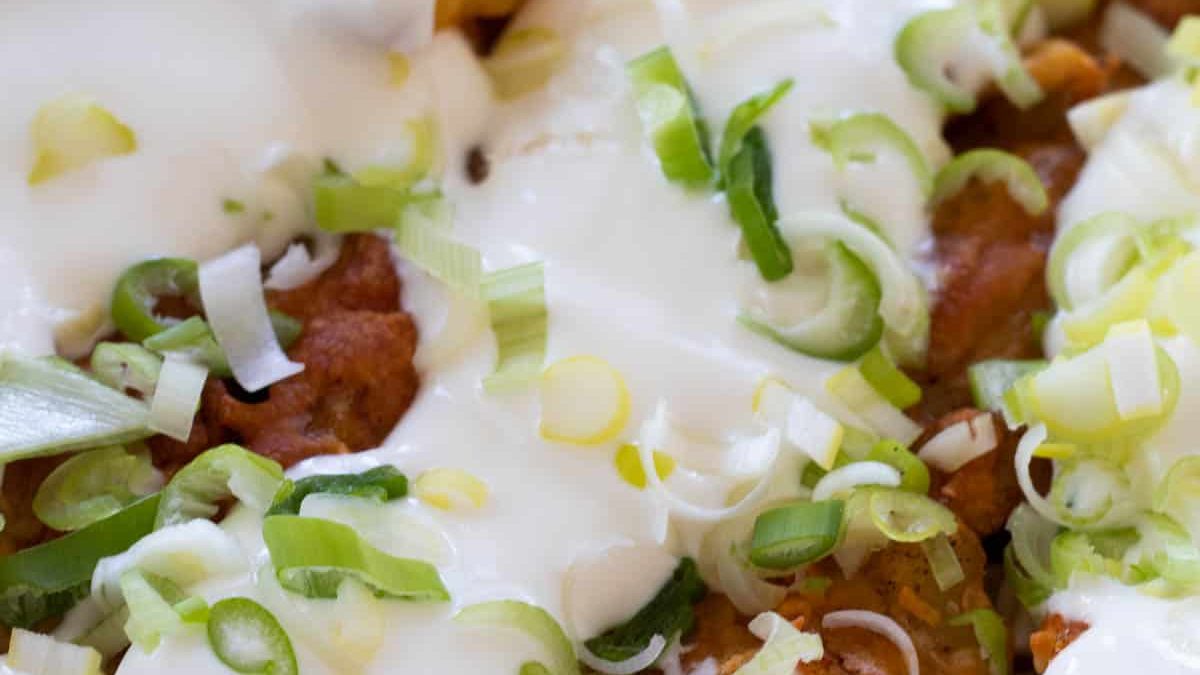 Don't throw away those leftover french fries - make this leftover french fries casserole instead! Cheesy, spicy, and so delicious it's quick and easy to make, and a perfect side for chicken, beef, or another protein.
Get the recipe: Leftover French Fries Casserole
Tortellini Casserole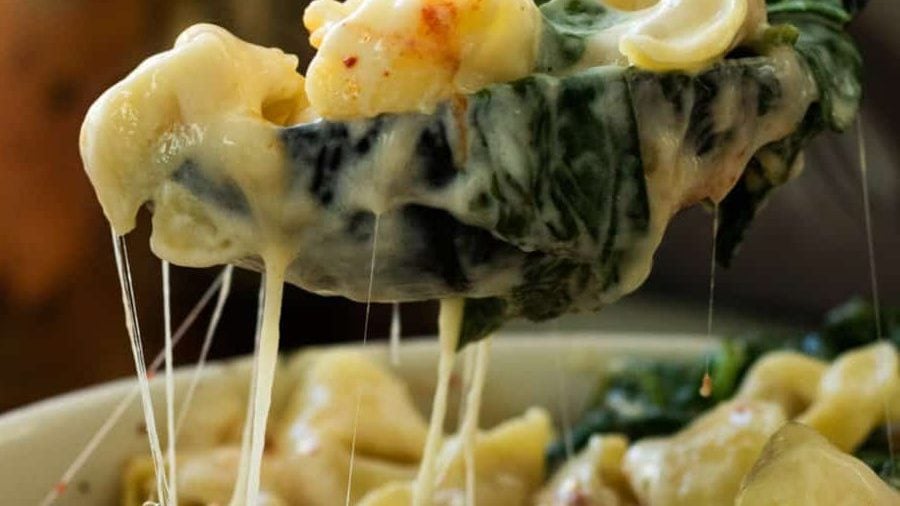 This cheap & cheesy Tortellini Casserole is a weeknight favorite done in 25 minutes with just 5 ingredients. A cheesy tortellini al forno that's packed with flavor, and a dish the whole family will love. It also heats up really well for delicious leftovers!
Get the recipe: Cheesy Tortellini Casserole with Spinach (Tortellini al Forno)
Chicken Sun-Dried Tomato Pasta Bake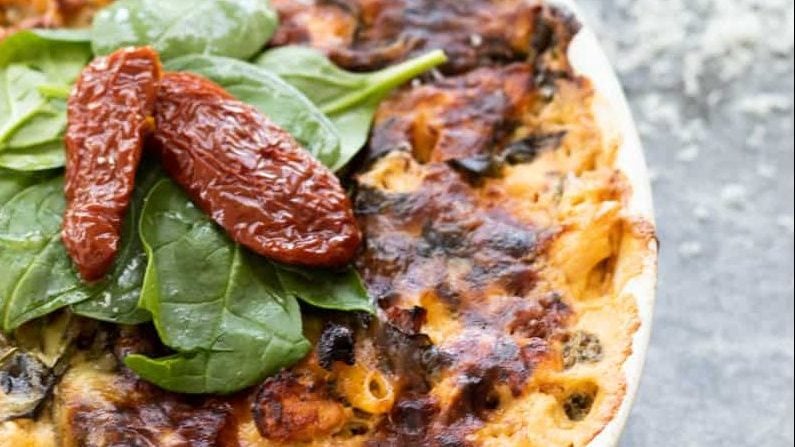 Cheesy chicken and pasta loaded with sun-dried tomatoes and spinach for a filling comfort food meal that's super easy to make.
Get the recipe from always use butter.
Cheesy Pizza Pasta Bake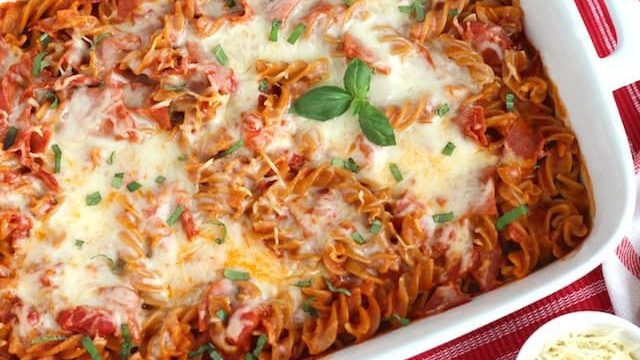 This incredibly quick and easy pizza pasta bake is an absolute lifesaver on busy nights! It'll be in the oven in no time flat – you can even mix it all up right in the pan (and you don't even have to precook the pasta)! So cheesy and full of great pizza flavors! Your whole family will love it!
Zucchini Casserole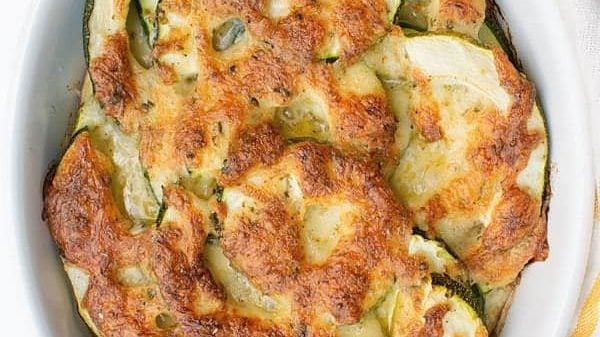 Easy garden-fresh Zucchini Casserole recipe to celebrate the summer zucchini season.
Spinach Artichoke Chicken Casserole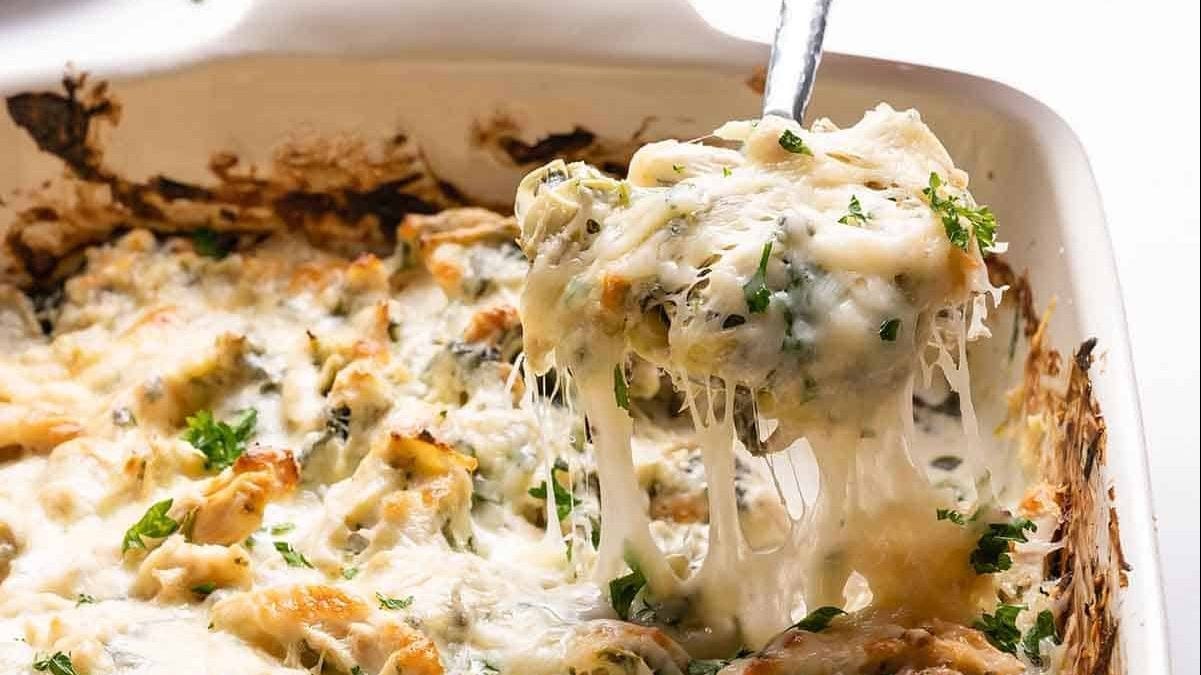 This creamy spinach artichoke chicken casserole is made with rotisserie chicken and frozen veggies, making prep a breeze! You can make this entire chicken casserole in under 1 hour.
Seafood Pasta Bake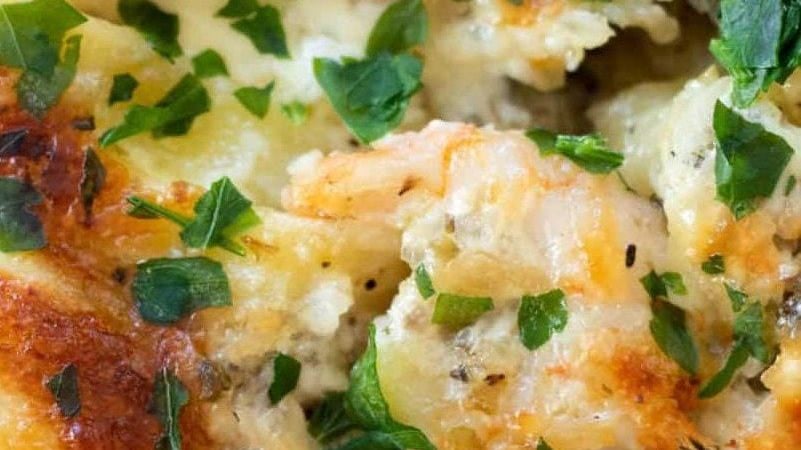 Creamy, cheesy, seafood pasta all in a simple dump-and-bake package.
Get the recipe from always use butter.
Ranch Chicken & Potato Casserole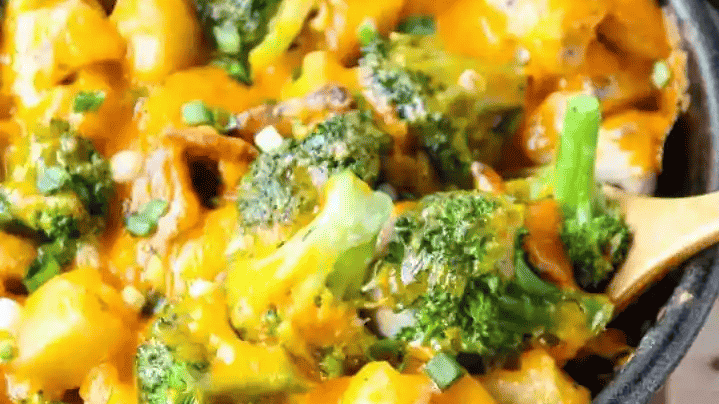 This Ranch Chicken and Potato Casserole with broccoli, bacon, and cheese is comfort food at it's finest. Super simple and made in just one pan, this delicious, easy dinner recipe is perfect for a quick weeknight meal.
Broccoli Casserole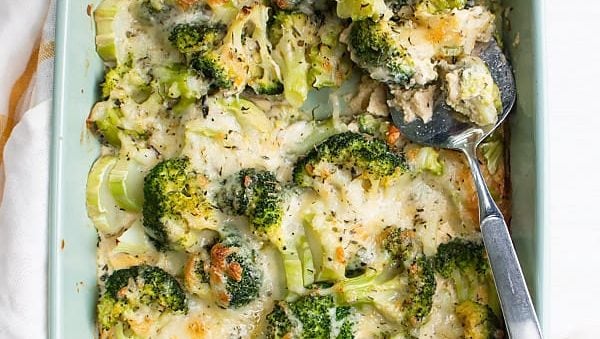 You are going to love this broccoli casserole if you are looking for a healthier quick and easy recipe!
Vegetarian Ravioli Bake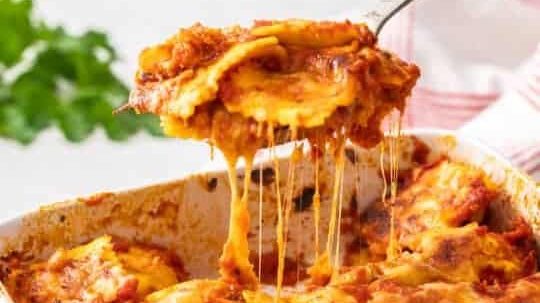 Another comfort food favorite the whole family will love. Cheesy and delicious!
Get the recipe from Sustainable Cooks.
Enchilada Bake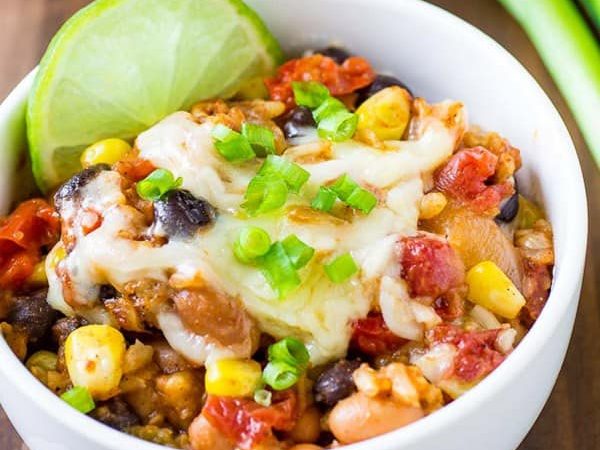 Enchilada Bake is super-easy to prepare using pantry and freezer staples, and so tasty it's sure to become a long-time family favorite! No need to turn on your oven, this recipe uses the magic of your slow cooker.
Creamy Tuna Pasta Bake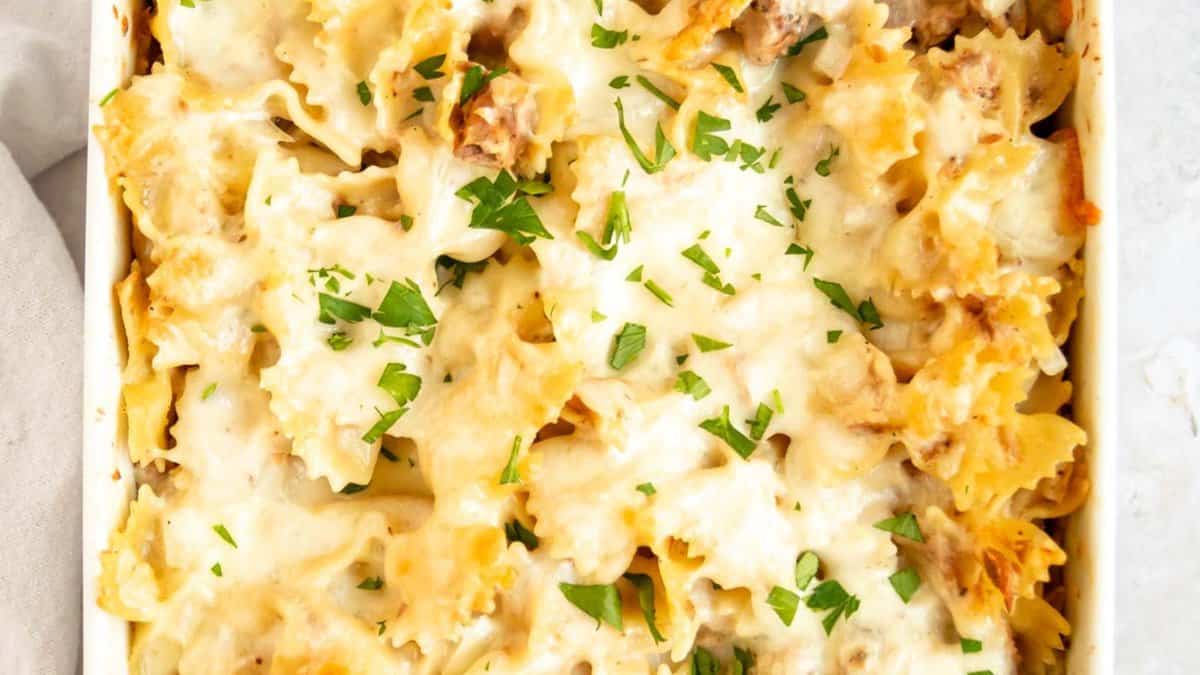 This tuna pasta bake is made creamy, flavorful, and delicious. It is made with canned tuna, mozzarella cheese, and simple ingredients.
Creamy Pesto Pasta Bake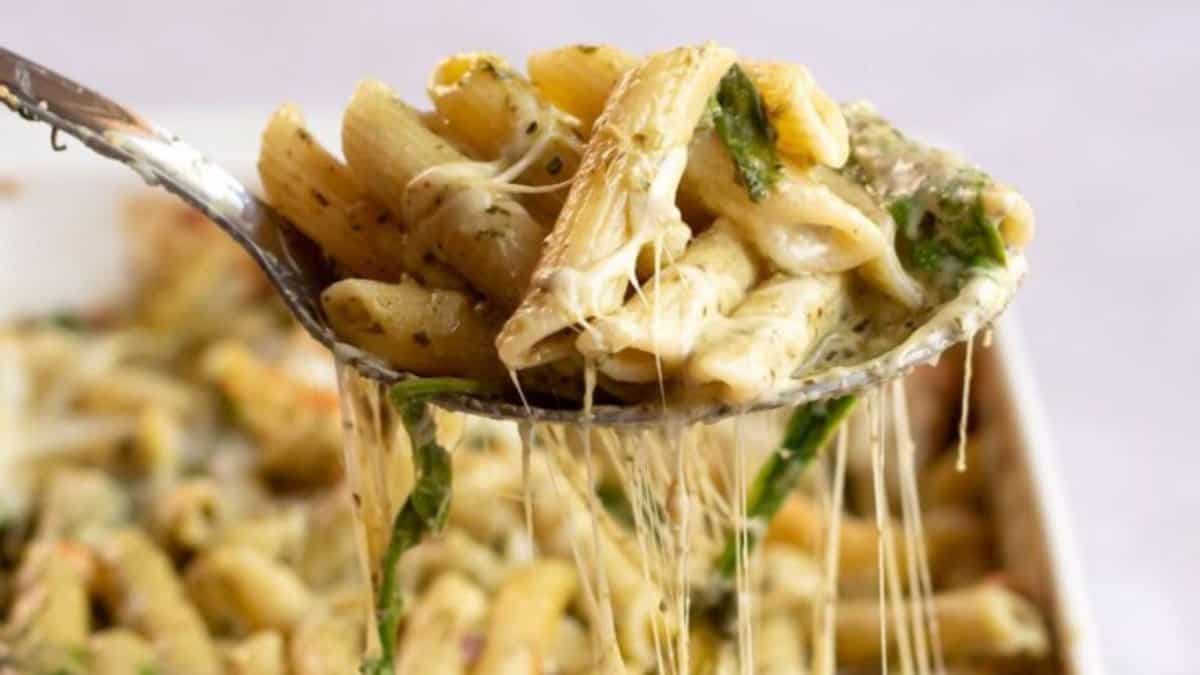 This creamy pesto pasta bake is extra creamy and cheesy, made in one baking pan, and doesn't require kitchen skills! This pasta bake is a super delicious pasta dish that is made in under an hour and tastes like restaurant pasta!
Rigatoni al Forno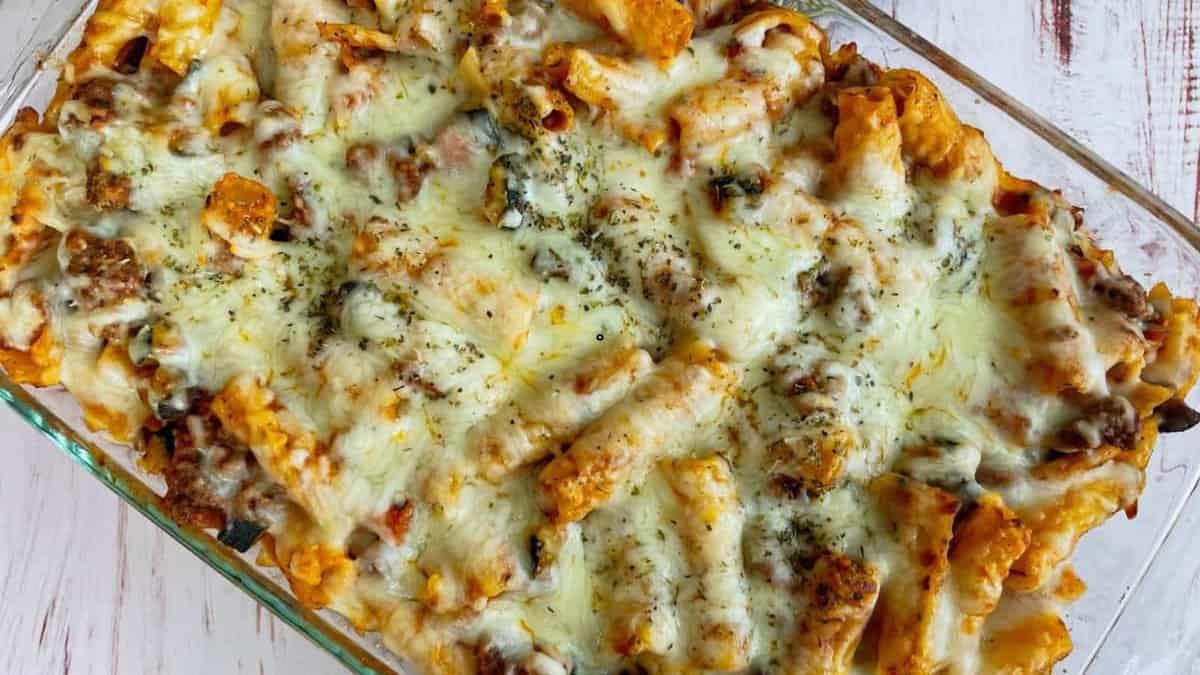 Are you looking for an easy, healthy, but delicious pasta dish to serve up for dinner? This flavorful rigatoni al forno with veggies will do the trick. This classic Italian-inspired bake is a simple but satisfying meal. It's a comforting mixture of textures and flavors that everyone will love. Best of all, it takes little time to prepare and is full of nutrition.
Mac & Cheese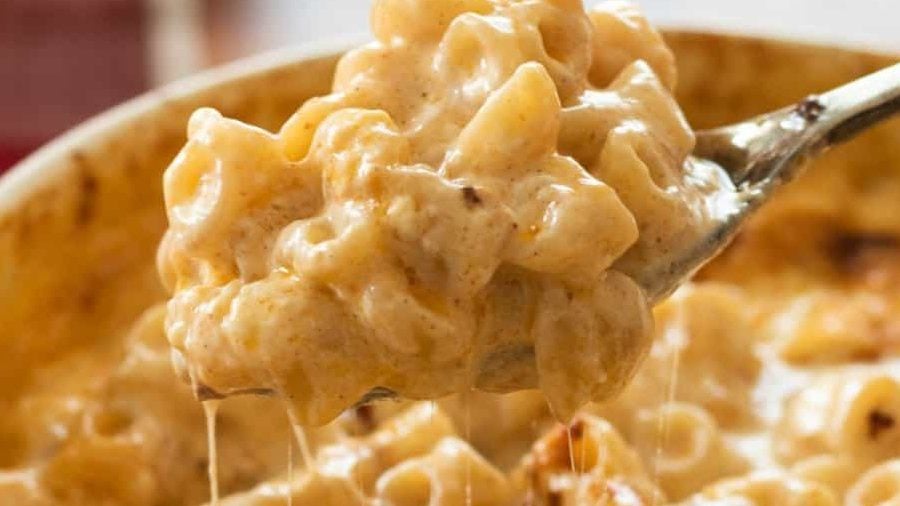 Making Mac and Cheese has never been this easy! With just 10 minutes of prep and 45 minutes in the oven you can make the best baked Mac and Cheese - in one pan, without boiling, no flour and no roux. With both Cheddar and Gruyere this is as cheesy & flavor packed as it gets!
Get the recipe from always use butter: Simple Mac and Cheese without Flour (Dump and Bake!)
Never Struggle with Dinner Again: 31 Easy Chicken Recipes to Save Your Night!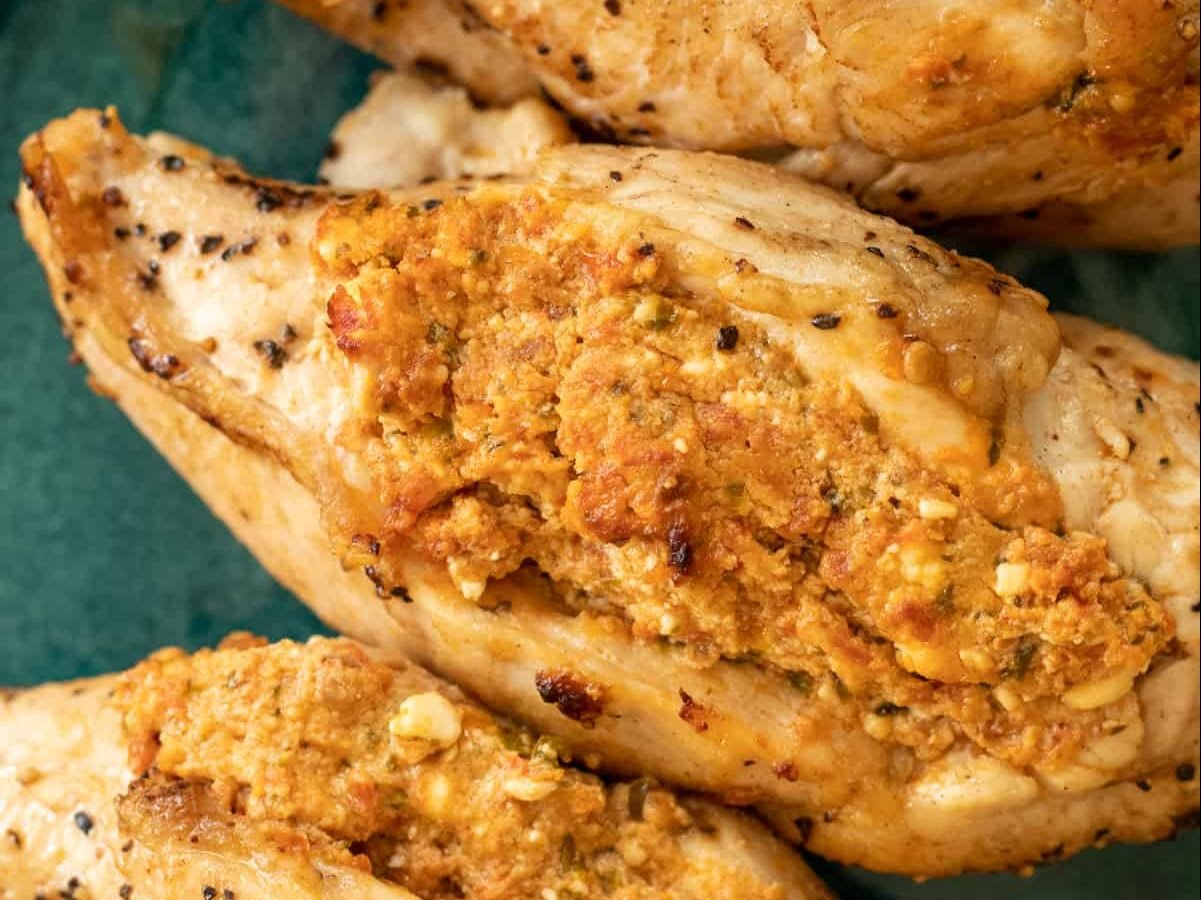 Are you tired of staring at your fridge, trying to figure out what to make for dinner? Look no further! We have compiled a list of 10 easy chicken recipes that will save your night and make dinner a breeze. From sheet pan meals to one-pot wonders, these recipes are quick, delicious, and perfect for any night of the week.
Get the full list from always use butter
73 Tasty Weeknight Dinners You Can Make in 30 Minutes (Or Less!)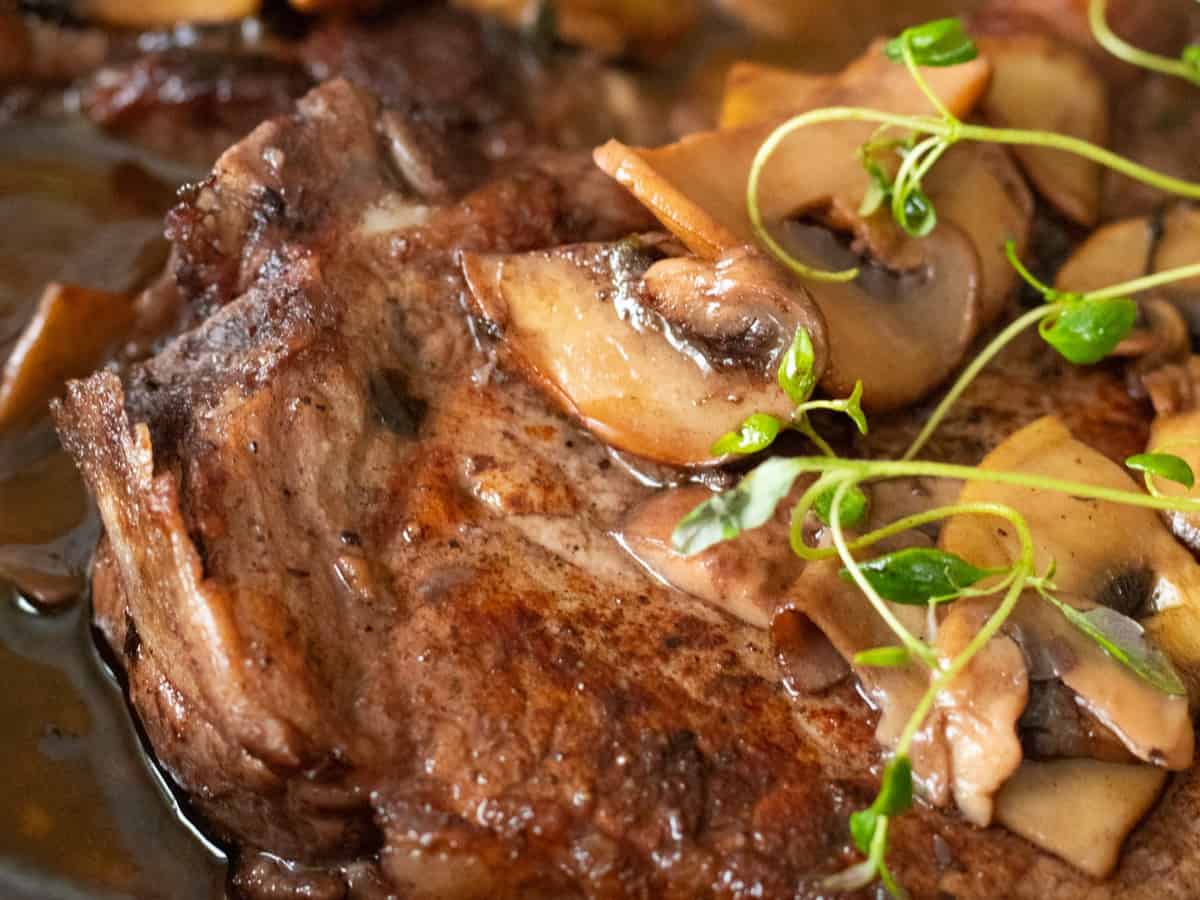 We all love quick dinners you can make even on the busiest of days, and the recipes included here all fit that description. These super tasty recipes are all done in 30 minutes - or less! - with limited prep and simple steps.
Get the full list from always use butter
Tired of Cooking? Try One Of These 18 Easy Recipes Tonight!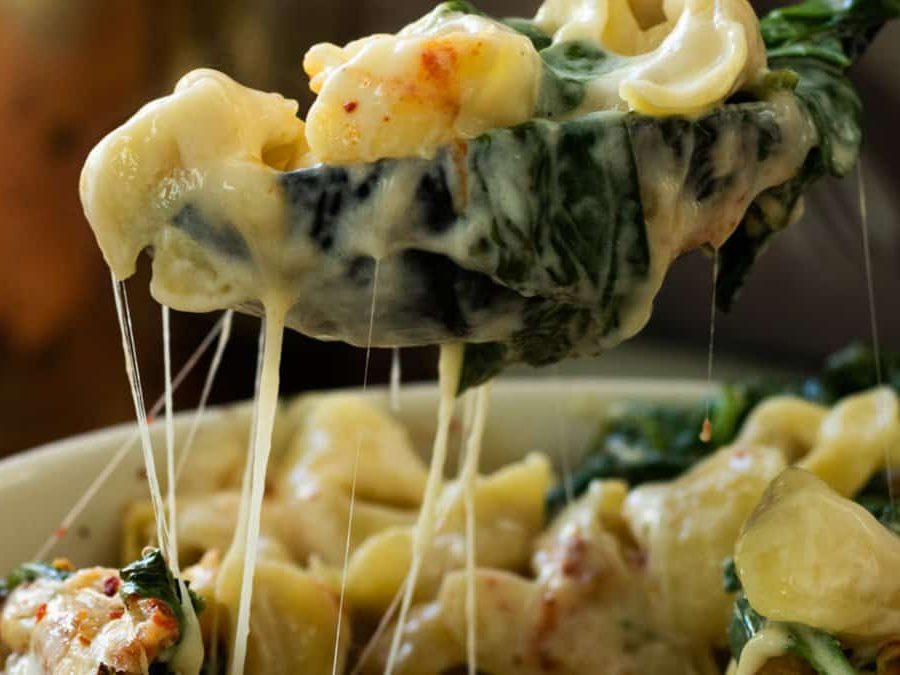 If you're feeling burnt out from cooking the same old meals, night after night, these 18 easy recipes are perfect for a quick and effortless dinner tonight. From pasta dishes to salads and steaks, these recipes are simple to make and packed with flavor, making them a great option for any busy weeknight. All with no - or very little - chopping and prep required.
Get the full list from always use butter
38 Frozen Foods That Are Even Better In The Air Fryer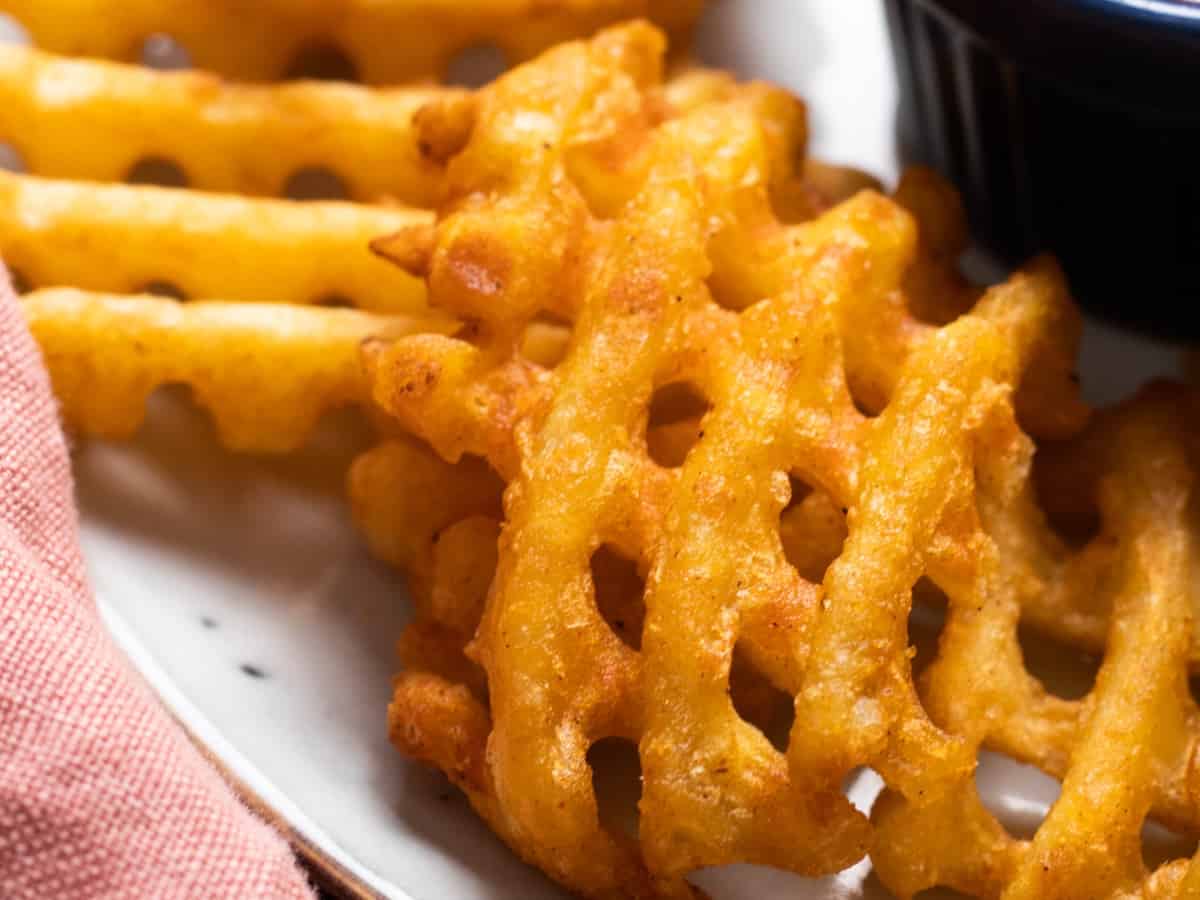 One of the best things to use your air fryer * for is to cook those frozen foods we all love: French fries, chicken wings, mozzarella sticks... not to mention frozen veggies and proteins! Air frying is much healthier than other cooking methods, and these foods are all just as good - or better - when air fried!
Get the full list from always use butter
30 Tasty Sunday Night Dinners You Can Make In 40 Minutes (Or Less!)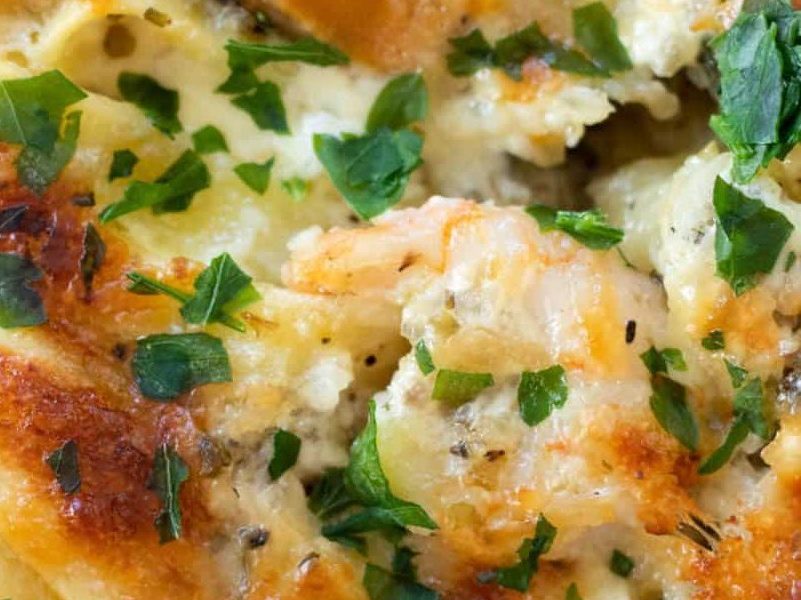 Sunday night dinners don't have to be a hassle! Whether you're winding down from a busy weekend or gearing up for the week ahead, we've got you covered with 30 delicious dinner recipes that you can whip up in 40 minutes or less. From comforting classics to international delights, these recipes are sure to satisfy your cravings and make your Sunday nights a little more enjoyable.
Get the full list from always use butter