If you love comfort food, then you love baked potatoes! This fall and winter staple is more versatile than you think. You can have them as a main or side dish. Explore these baked potato recipes that will please your taste buds.
Vegan Twice-Baked Sweet Potatoes with Pineapple and Coconut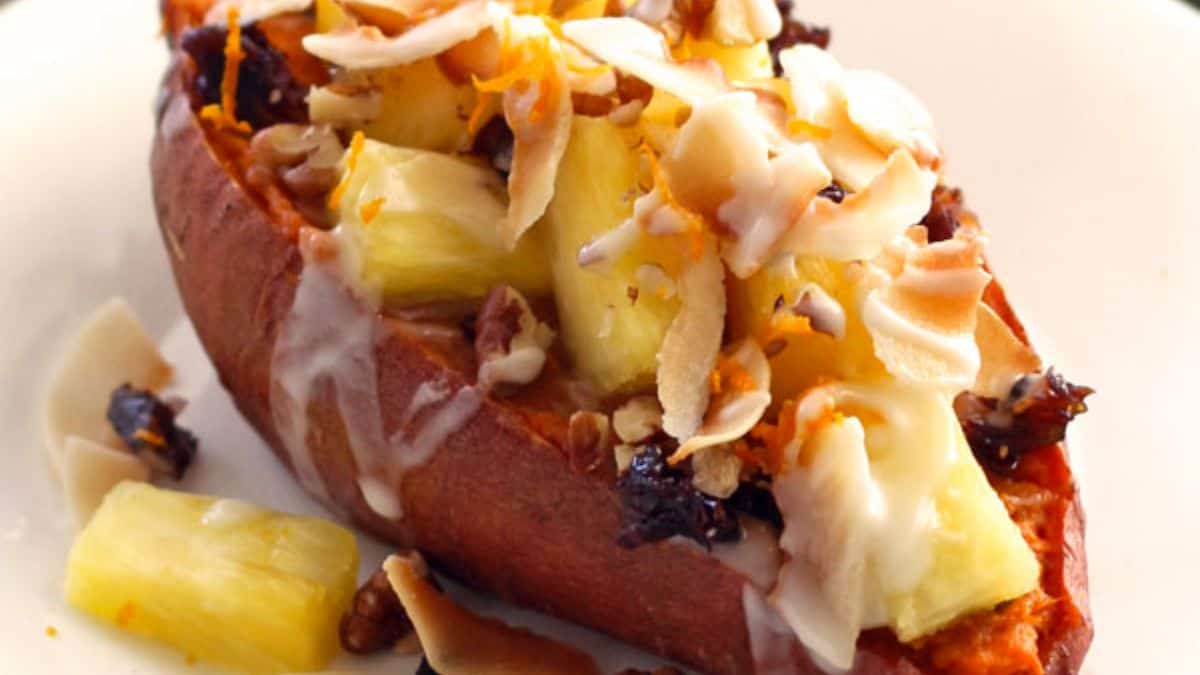 These sweet and creamy Vegan Twice-Baked Sweet Potatoes with Pineapple and Coconut make for a fun weekend breakfast or brunch. They're packed with color, textures, and an irresistible cinnamon-ginger flavor.
Roasted Garlic Twice Baked Potatoes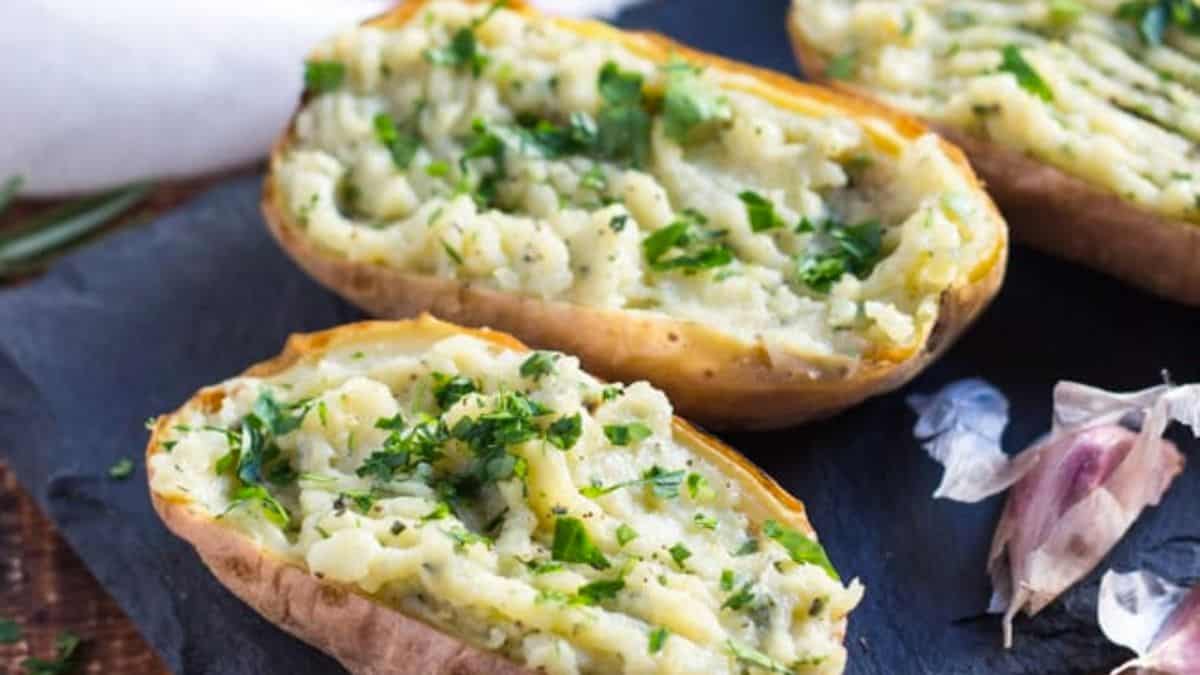 Roasted Garlic Twice Baked Potatoes are full of creamy, roasted garlic, and can easily be frozen so you always have a quick side dish on hand.
Baked Potato Pizza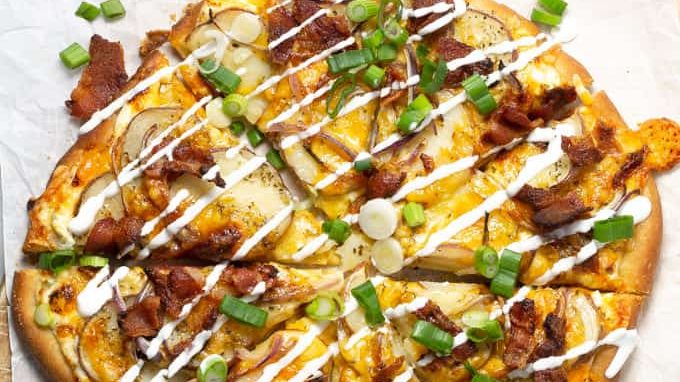 This potato pizza has all the flavors of a classic loaded baked potato - tender potatoes, garlic, oregano, onion, cheese, bacon, sour cream and green onions - in hand held form! It's the easiest way to spice up pizza night and your family will most certainly be asking for seconds!
Air Fryer Baked Potatoes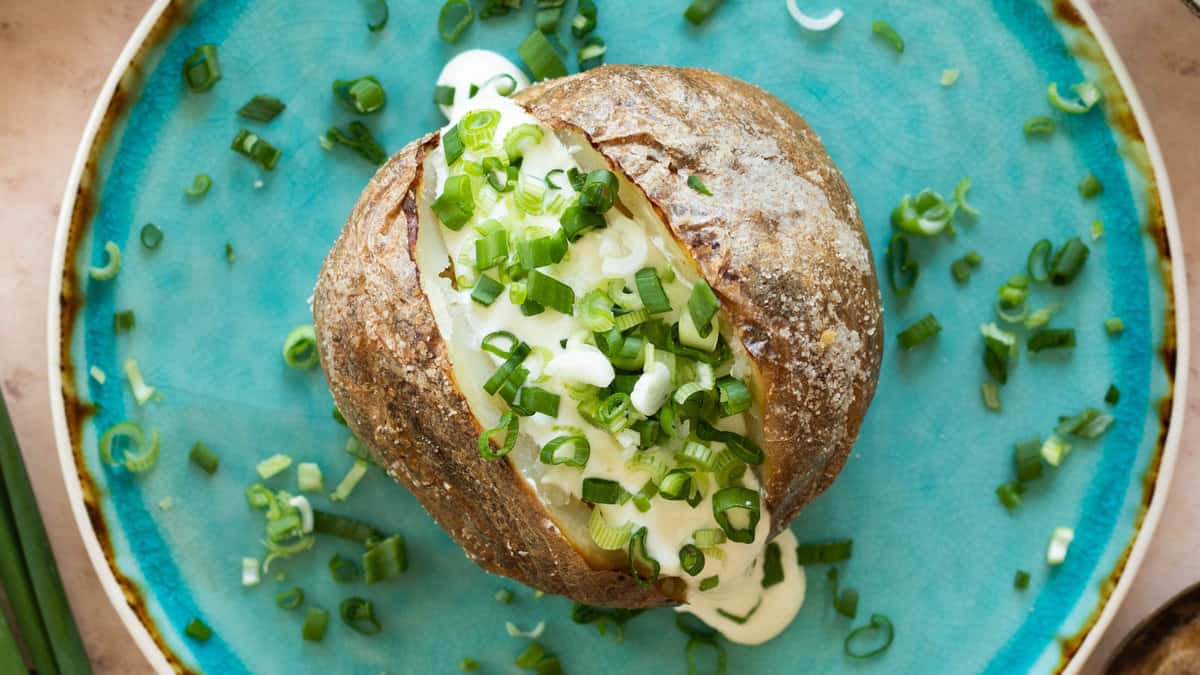 Looking for the perfect baked potato recipe? These air fryer baked potatoes minimize your cooking time and result in a tender, flavorful inside wrapped in a crispy delicious shell. With only three ingredients this recipe will become your new favorite side dish.
Twice-Baked Potatoes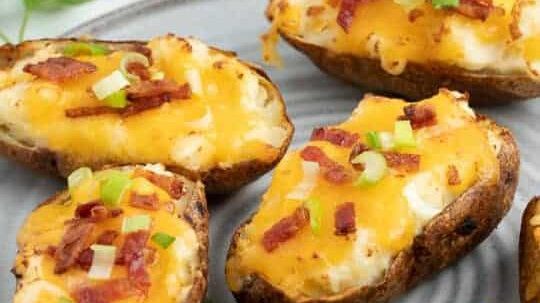 These twice-baked potatoes in the air fryer are baked, not fried, and are packed with so much flavor with just a few ingredients.
Baked Sweet Potatoes
These air fryer baked sweet potatoes are ready in less time than oven-baked. Simple and fuss-free, these perfectly cooked whole sweet potatoes are great for a fast dinner or a weeknight side dish.
Easy Instant Pot Baked Potato Recipe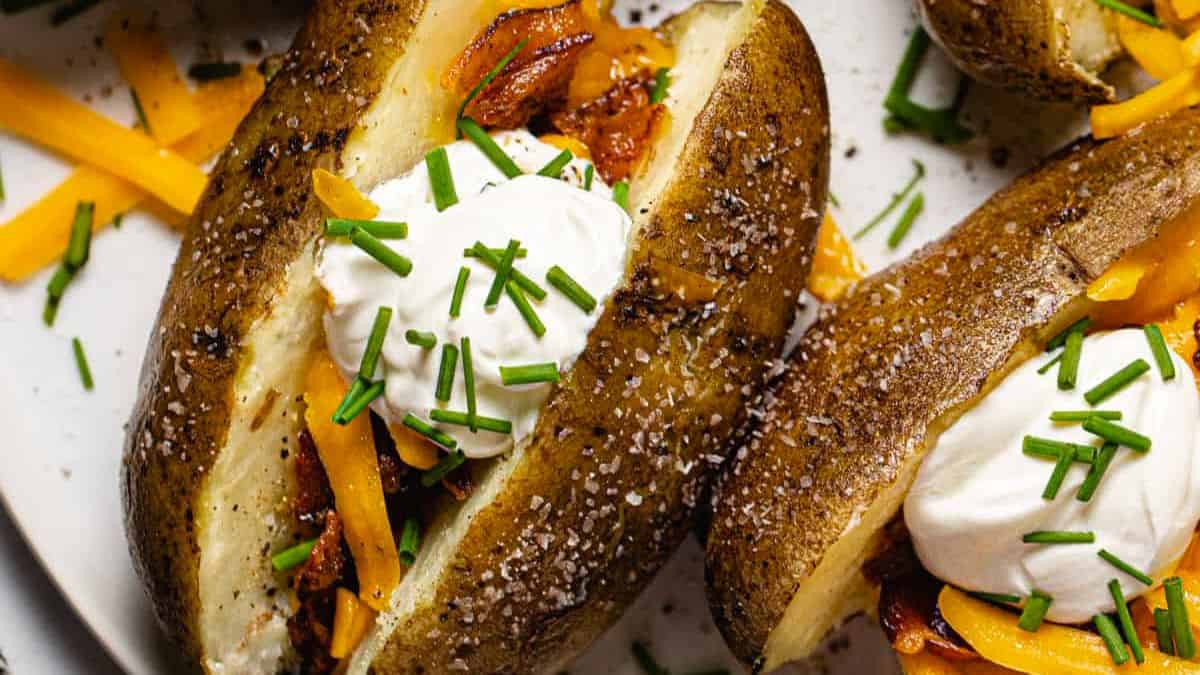 This instant pot baked potato recipe is the easiest way to bake potatoes without heating up the oven! Just add potatoes and water to your instant pot and let it do all the work. You'll end up with perfectly tender, beautifully cooked potatoes. Top them with cheddar, bacon, and sour cream or just keep it simple with butter, salt, and pepper.
Broccoli Cheddar Twice Baked Potatoes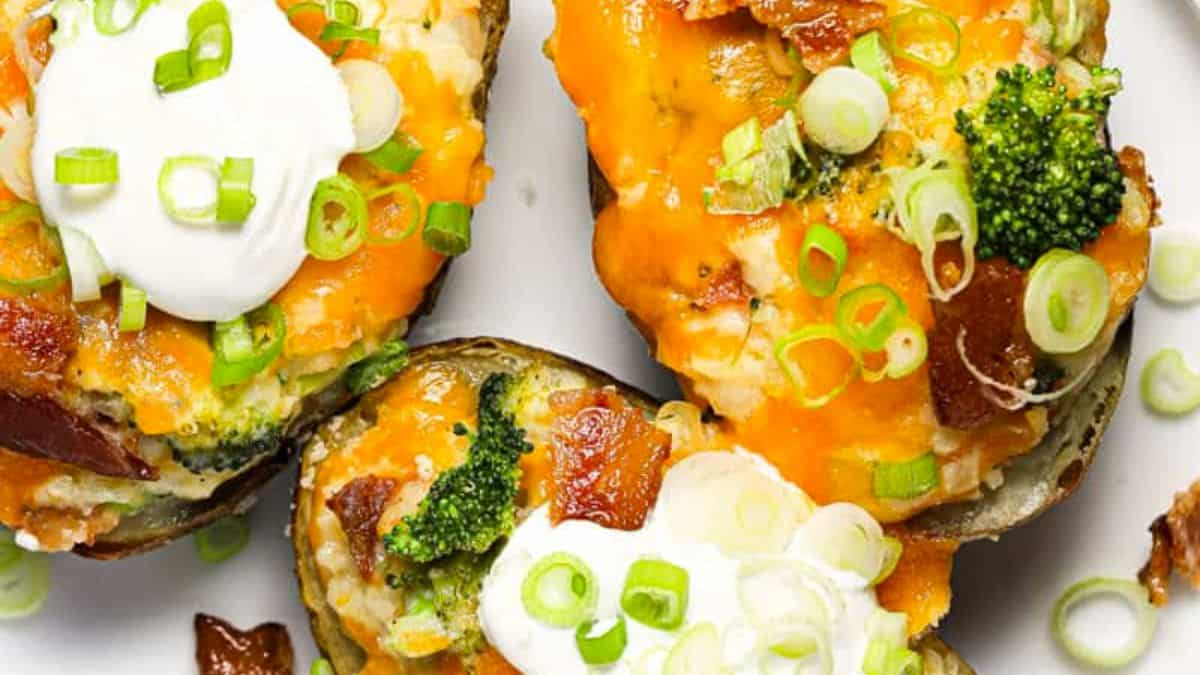 These Broccoli Cheddar Twice Baked Potatoes are the epitome of comfort food! They are also super easy to make, and can be made ahead of time! A salty, slightly crisp potato skin is filled with creamy luxurious mashed potatoes mixed with fresh broccoli, sharp cheddar cheese, and crumbled bacon. Top with sour cream and sliced green onion for good measure and dinner is done!
Easy Microwave Baked Potato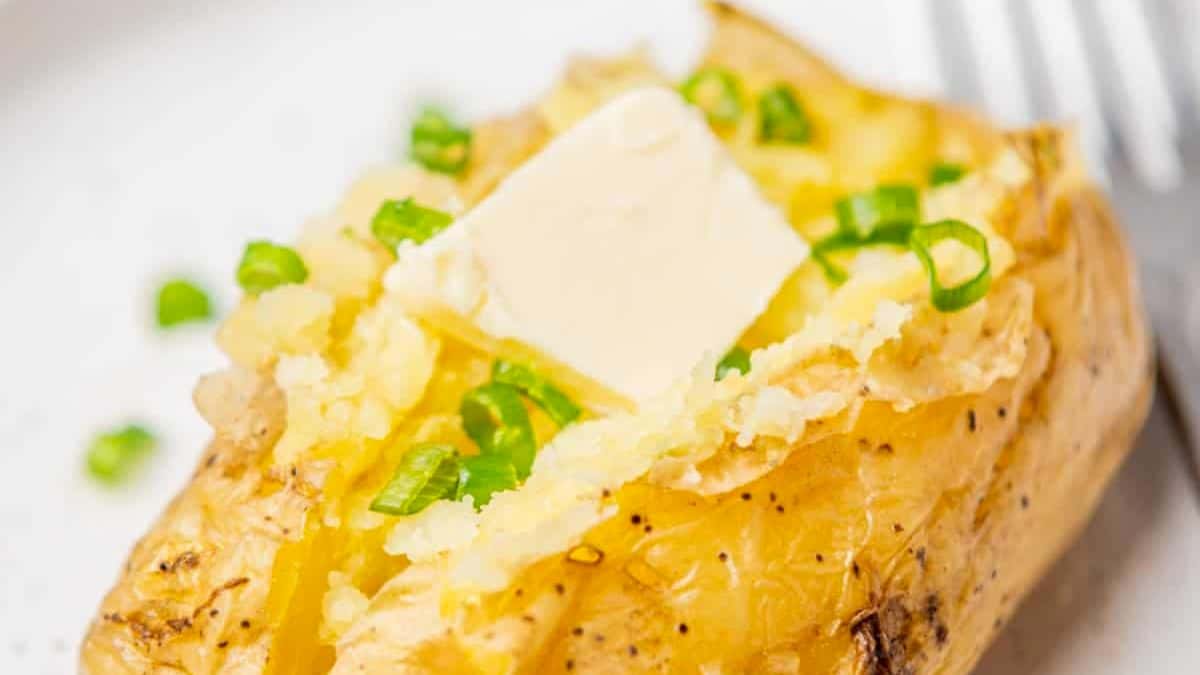 Get a fluffy and delicious microwave baked potato in minutes. Ready in just 15 minutes, this easy recipe is the best way to elevate your microwave cooking game!
Baked Cheesy Potatoes (No Condensed Soup!)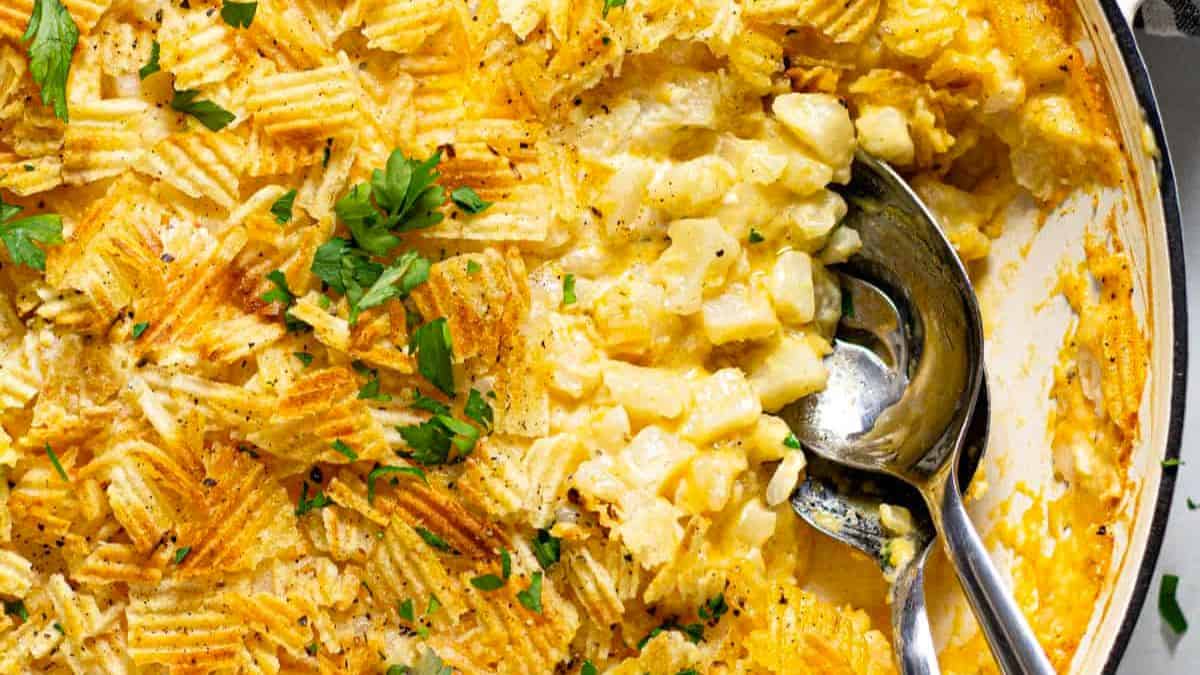 10 ingredients + 10 minutes of prep time mean you can get these Baked Cheesy Potatoes in the oven for dinner even on the busiest of weeknights! It's easy. It's cheesy. And it's topped with crispy, crunchy, crushed potato chips. And the best part is...there's NO CONDENSED SOUP!
Crispy Baked Potatoes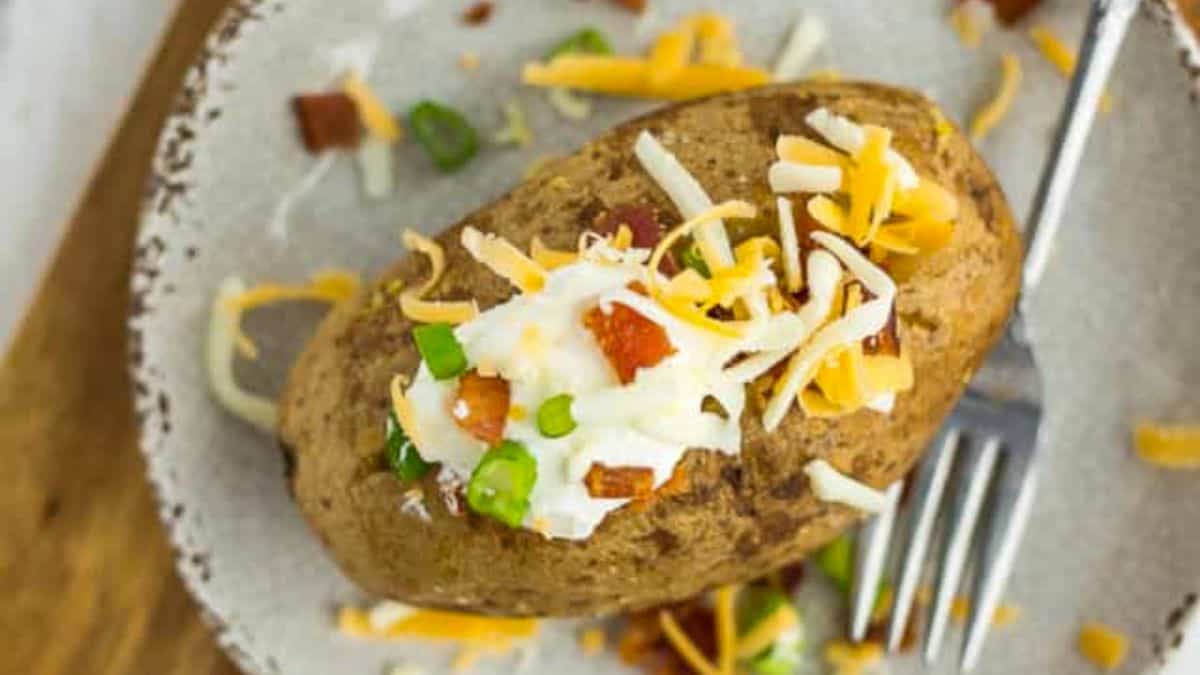 An easy make-ahead dinner, these healthy baked potatoes are the perfect comfort food.
Vegan Broccoli Cheese Baked Potatoes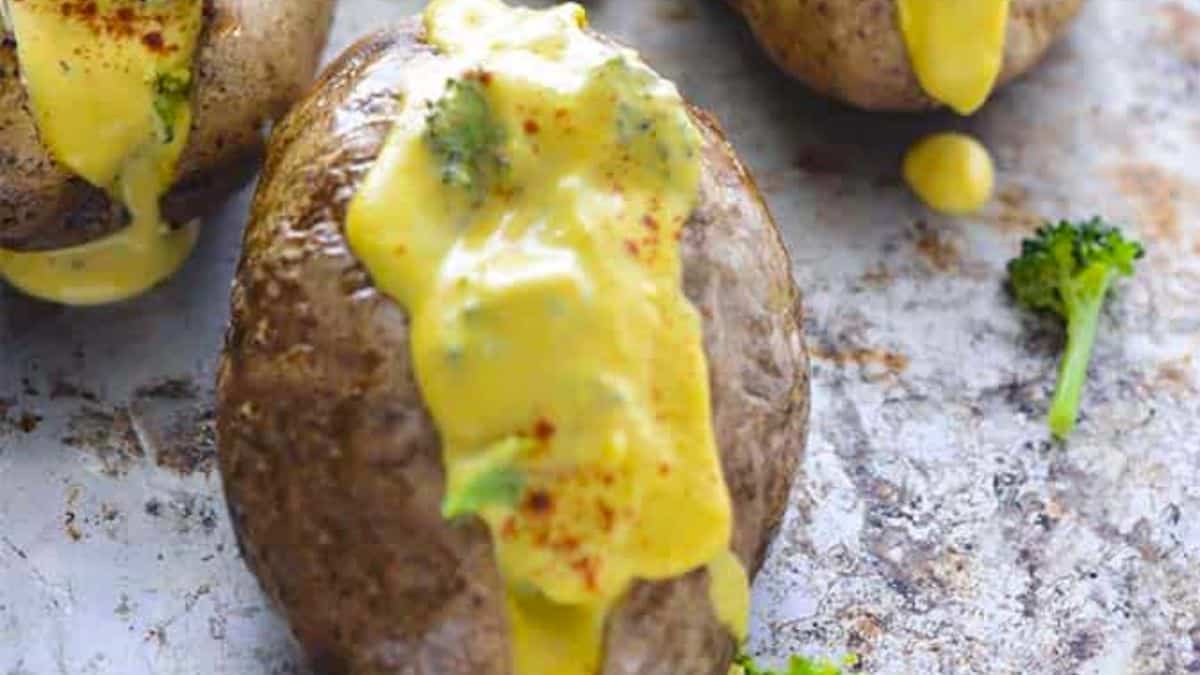 Vegan Broccoli Cheese Baked Potatoes - Baked potatoes don't have to be boring! Try my delicious loaded vegan broccoli cheese baked potatoes, they are so yummy and kid friendly.
Sausage & Egg Stuffed, Twice Baked Breakfast Potatoes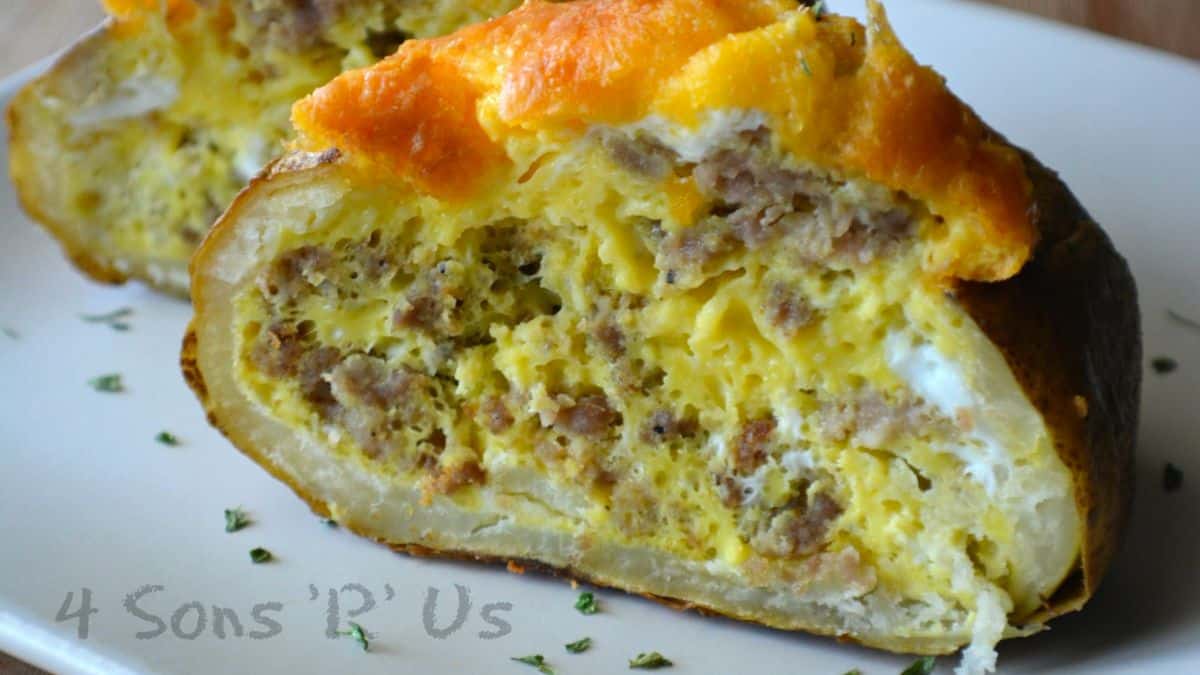 Potatoes are an essential part of all of our best family brunches. With these twice baked breakfast potatoes, we've stuffed the whole cheesy sausage & egg meal into roasted spuds for a hearty meat & potatoes AM combination that looks as good as it tastes!
44 Foods That Are So Much Better Cooked In The Air Fryer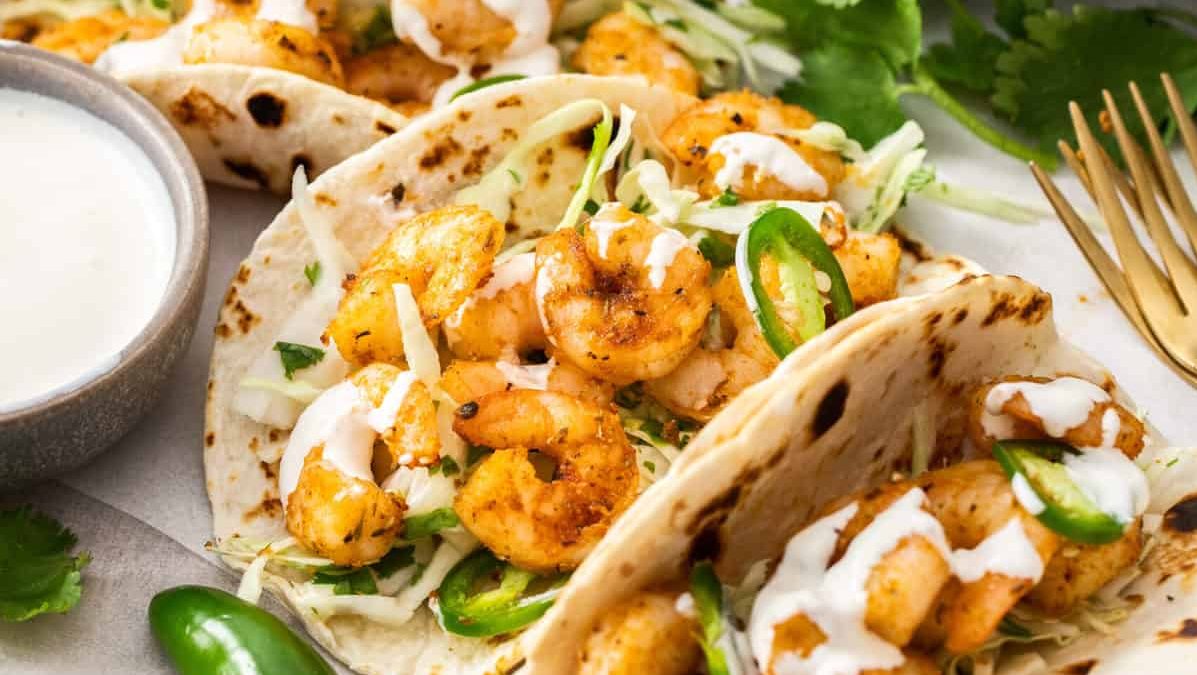 Looking for those special gems that are even better when you cook them in the air fryer? Here, you'll find 44 of them! From crispy fries to steak, bacon and breakfast dishes, discover how this versatile kitchen appliance can elevate your favorite dishes - and make cooking a lot easier, too!
Master the Air Fryer: 50 Best Recipes For Guaranteed Success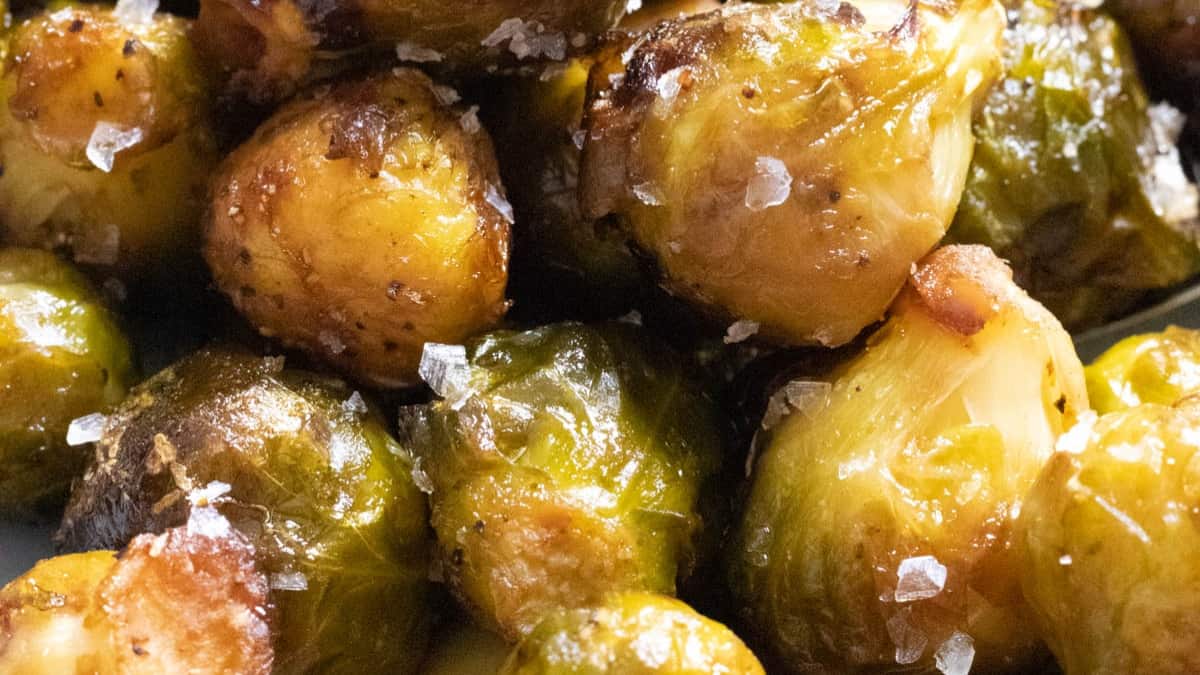 Tired of the same old cooking routines and looking for a way to spice up your meals? Look no further than the air fryer! These 50 game-changing air fryer recipes will take your cooking skills to the next level and have you whipping up delicious meals with ease. From crispy appetizers to savory mains and even a few desserts, these recipes are sure to impress and leave you wondering why you didn't start using an air fryer sooner.
33 Recipes You Probably Didn't Know You Can Cook in Your Air Fryer!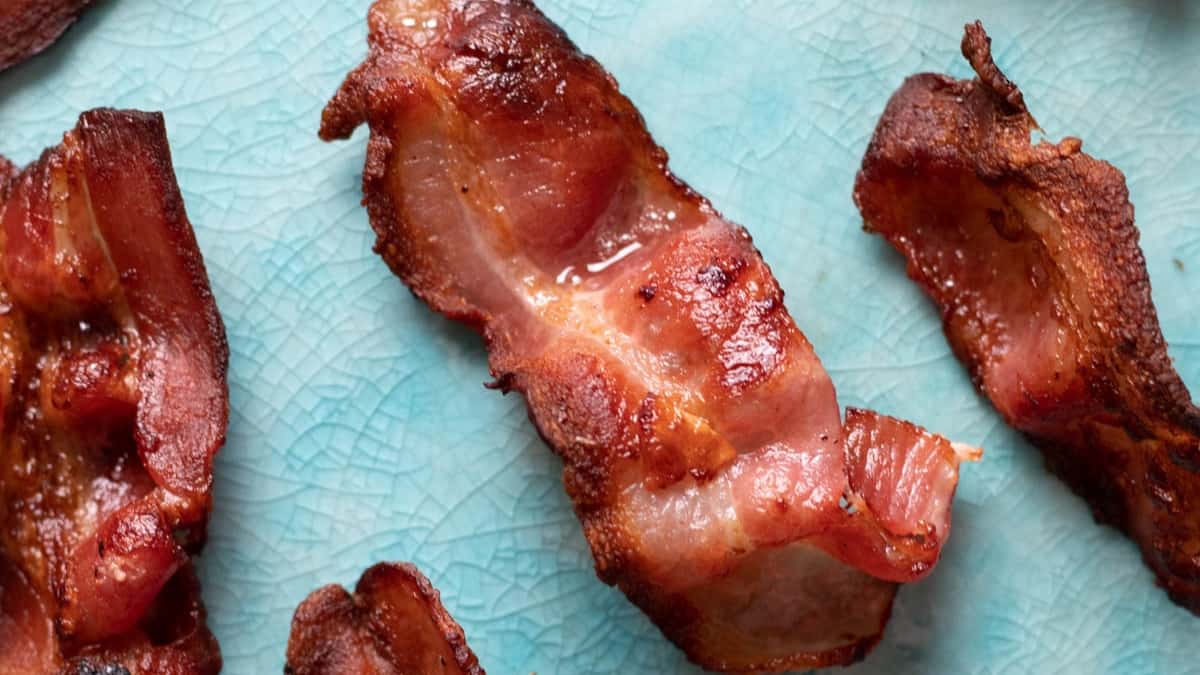 Prepare to be amazed as we uncover the hidden potential of your trusty air fryer! In this post, we've collected 33 recipes that will challenge your perception of what can be cooked in this versatile appliance. From crispy snacks to hearty mains and even easy breakfasts and delicious desserts, get ready to discover a whole new world of culinary possibilities.
11 Dinners Foodies Eat When They Are Broke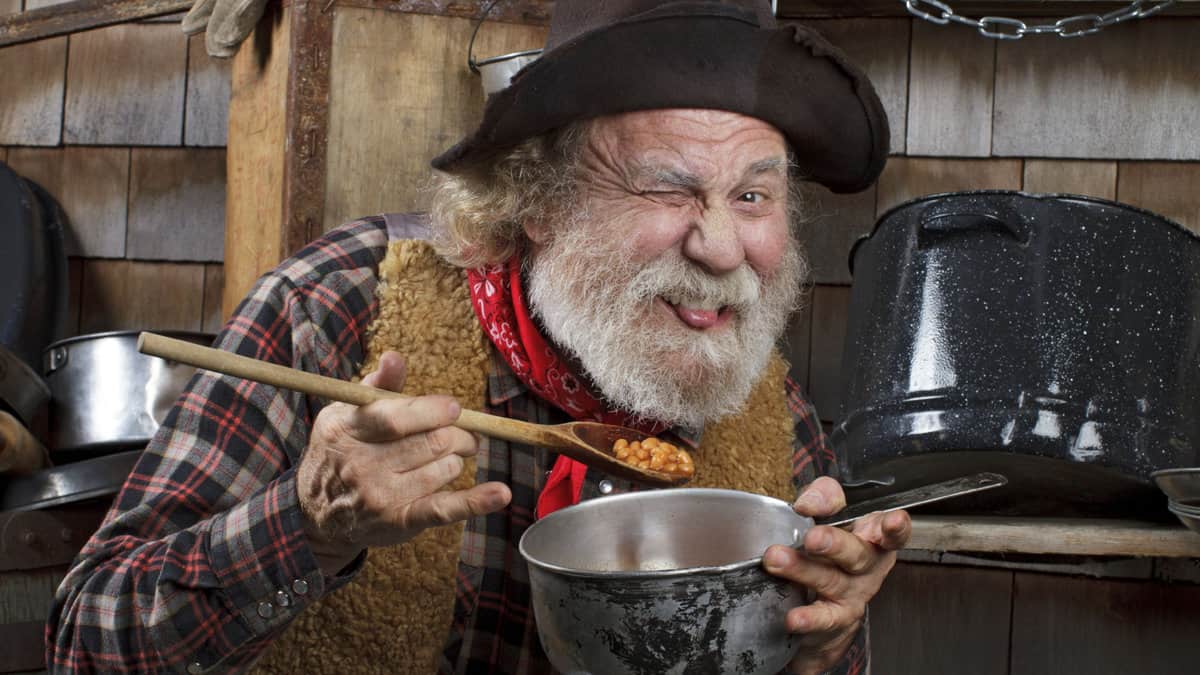 Alright, let's face it - we've all been there. Times when the wallet's a little light and the clock's ticking louder than a hungry stomach. Fear not, fellow foodies have got your back! We're dishing out 11 wallet-friendly, breeze-to-make 'recipes' that even the most seasoned food bloggers turn to in a pinch. These are the ultimate life-savers for those hectic days!
14 Grocery Store Items That Are A Waste Of Your Money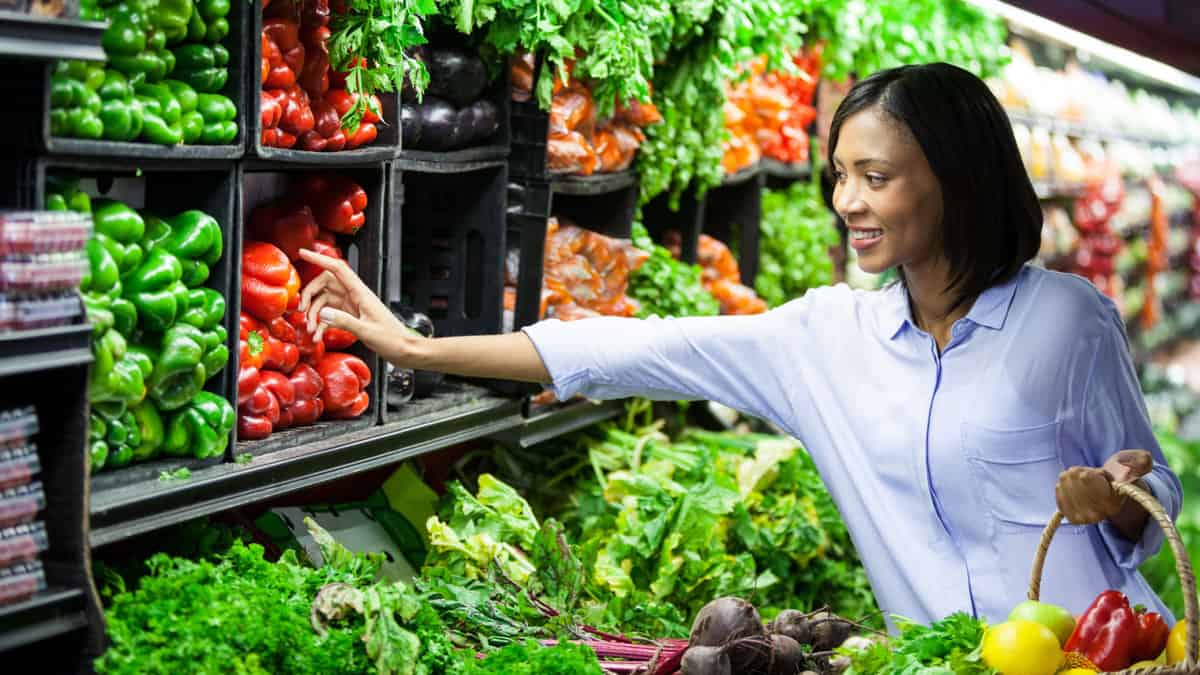 In the aisles of the grocery store, it's easy to get enticed by a myriad of products, but not all of them are worth the splurge. According to a recent article, these 14 items are among those that might just be a waste of your hard-earned cash. From overpriced conveniences to less-than-stellar quality, let's navigate through these purchases that might not give you the bang for your buck you're hoping for.