Prepare to host the spookiest dinner party of the season with our collection of 12 Scary Good Halloween Recipes. These delicious dishes are perfect for setting a fun halloween atmosphere for your guests. From creepy cocktails to delectable main courses, your Halloween dinner party is about to become a night to remember.
Black Widow Martini Mocktail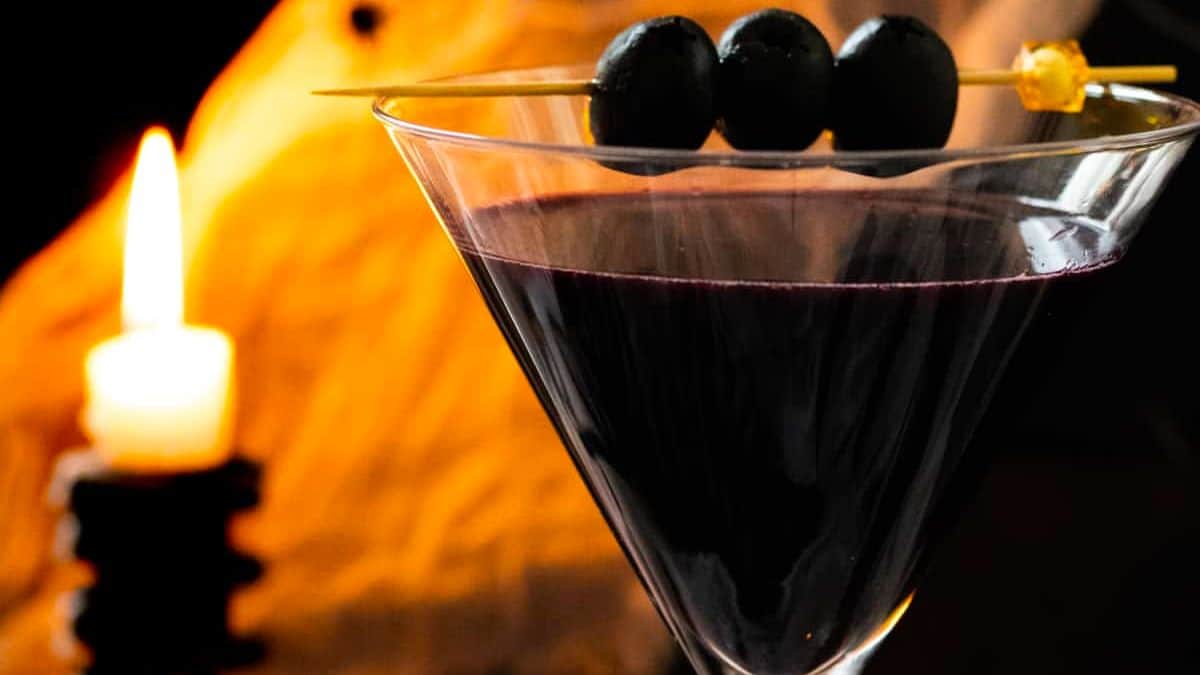 This 2-minute Black Widow Martini Mocktail is a scary non-alcoholic take on the classic Dirty Martini. With black olive brine, beet juice and lemon juice this black drink has a grown-up, earthy taste with a distinct salty bite.
Puking Pumpkin Halloween Taco Board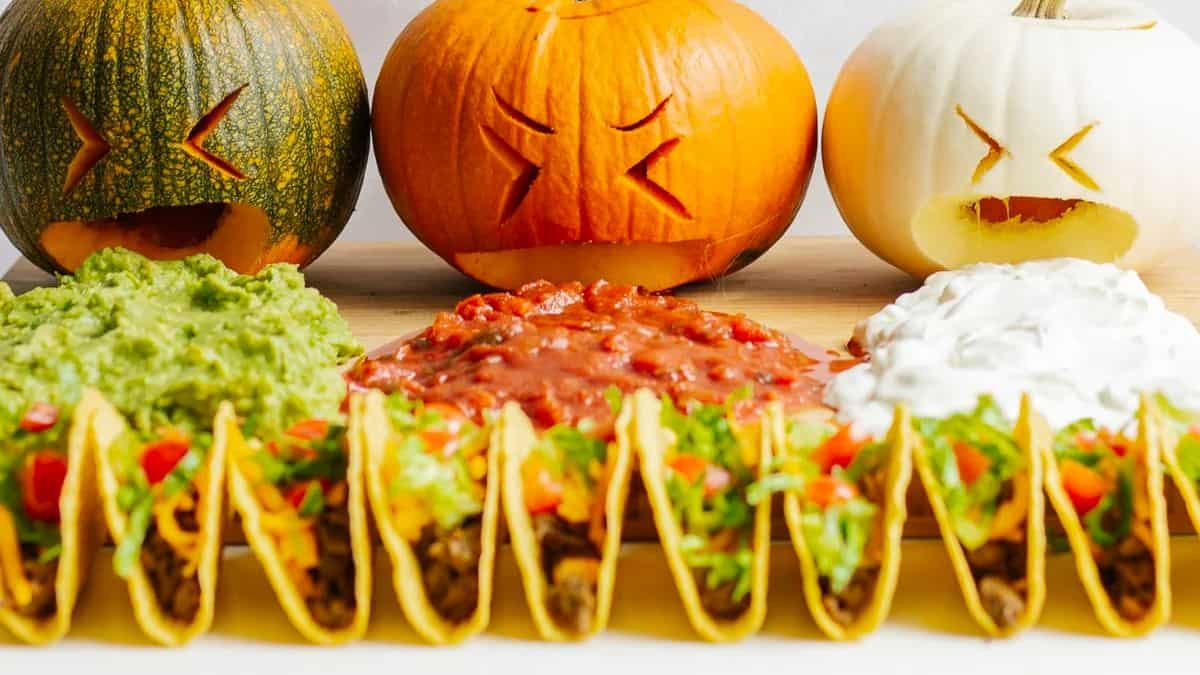 Turn taco night into a spooky Halloween themed dinner with a trio of puking pumpkins. Great idea for Halloween parties or a fun family dinner that both kids and adults will love!
Vampire Margarita Mocktail
With the deep red color of blood and an ashy rim - this Vampire Margarita Mocktail looks just like what a vampire (real or fake!) would enjoy. A quick, easy & delicious drink that tastes like a vampire's bite - earthy, salty, spicy - and just what you need for a non-alcoholic Halloween treat!
Halloween Mummy Meatballs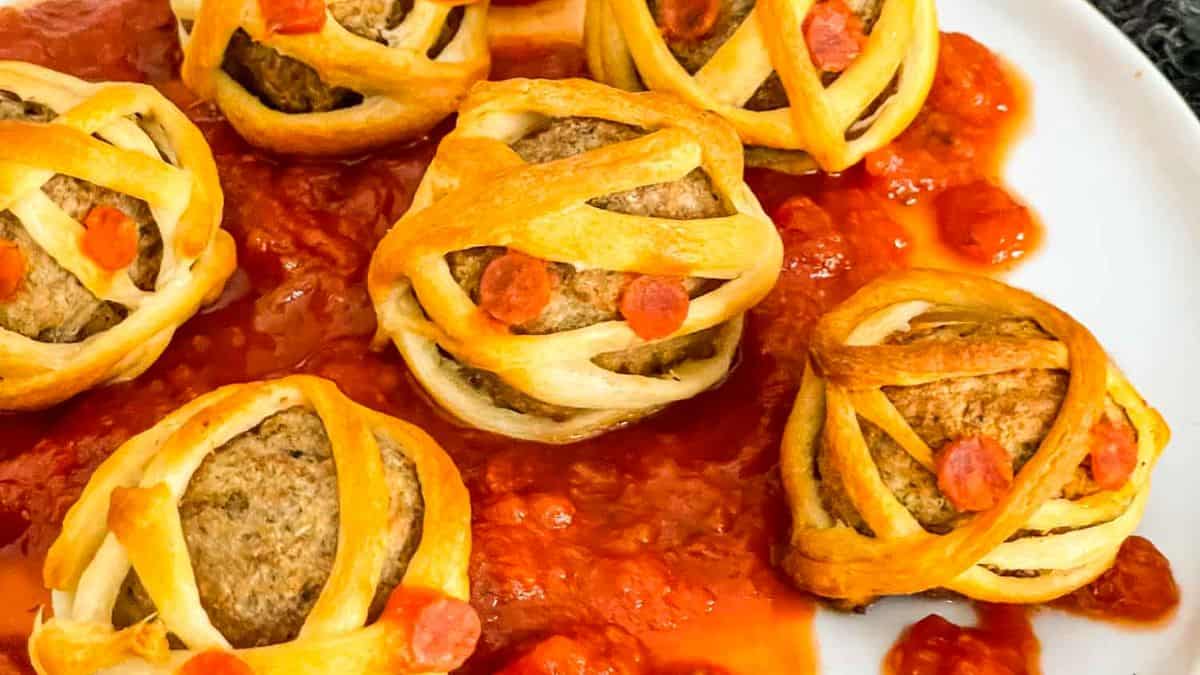 This spooky recipe is incredibly easy to make and a great meal to serve up for Halloween! Halloween Mummy Meatballs make a great dinner pasta topper or party appetizer.
Halloween Cookie Decorating Ideas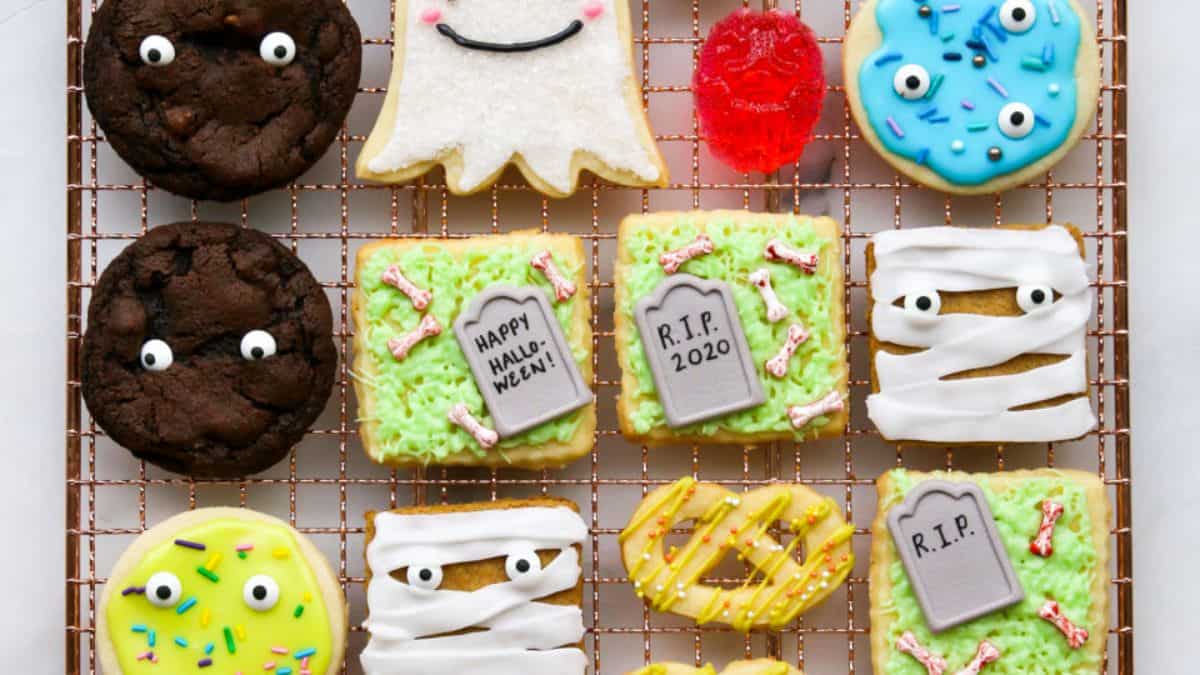 In my opinion, the best thing about Halloween baking is how over the top the decorations can be. This post is less of a recipe post because I encourage you to use your favourite sugar cookie recipe, and more of a decorating inspiration.
Kabocha Cheesecake Cream Puffs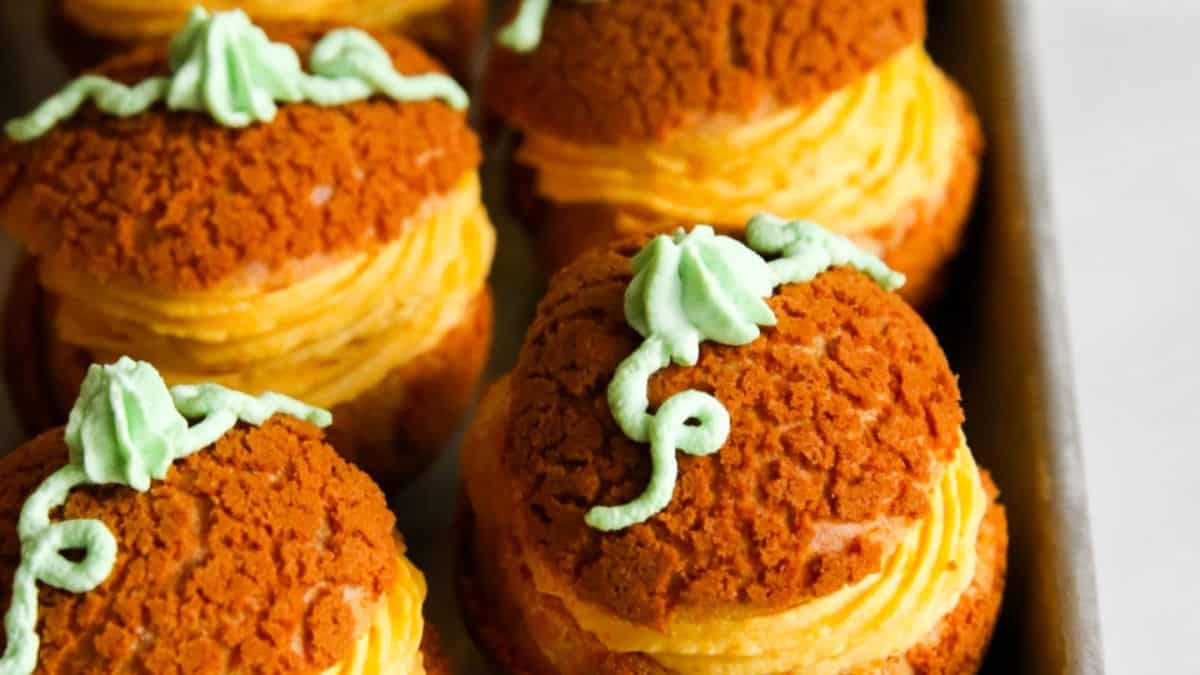 Kabocha squash is one of my favourite things to eat, whether it's in a sweet or savoury preparation. These pumpkin-shaped cream puffs feature a light choux pastry with a crispy craquelin top filled with a subtly sweet whipped kabocha cheesecake filling. I used some extra whipped cream for garnish to really make it look like a little pumpkin.
Halloween Bread Bowl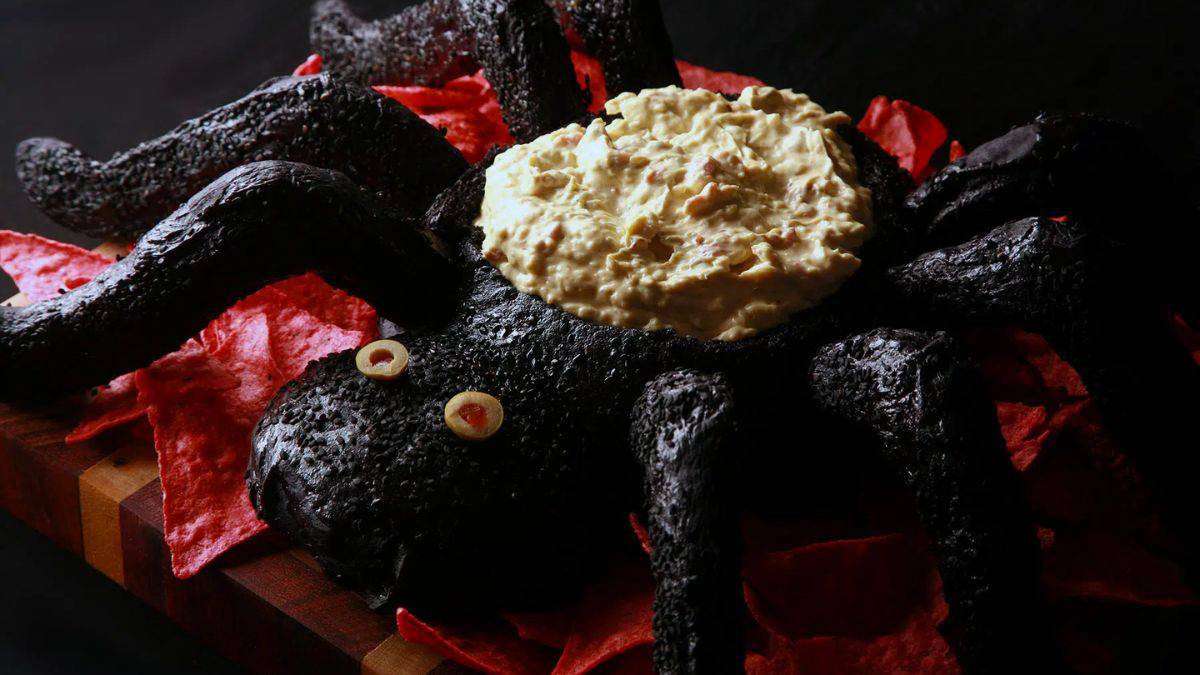 Want to get a bit extra with your Halloween bread bowl dip? Try this spider bread bowl! It's easier to make than you might think, & stunning!
Spooky Halloween Charcuterie Board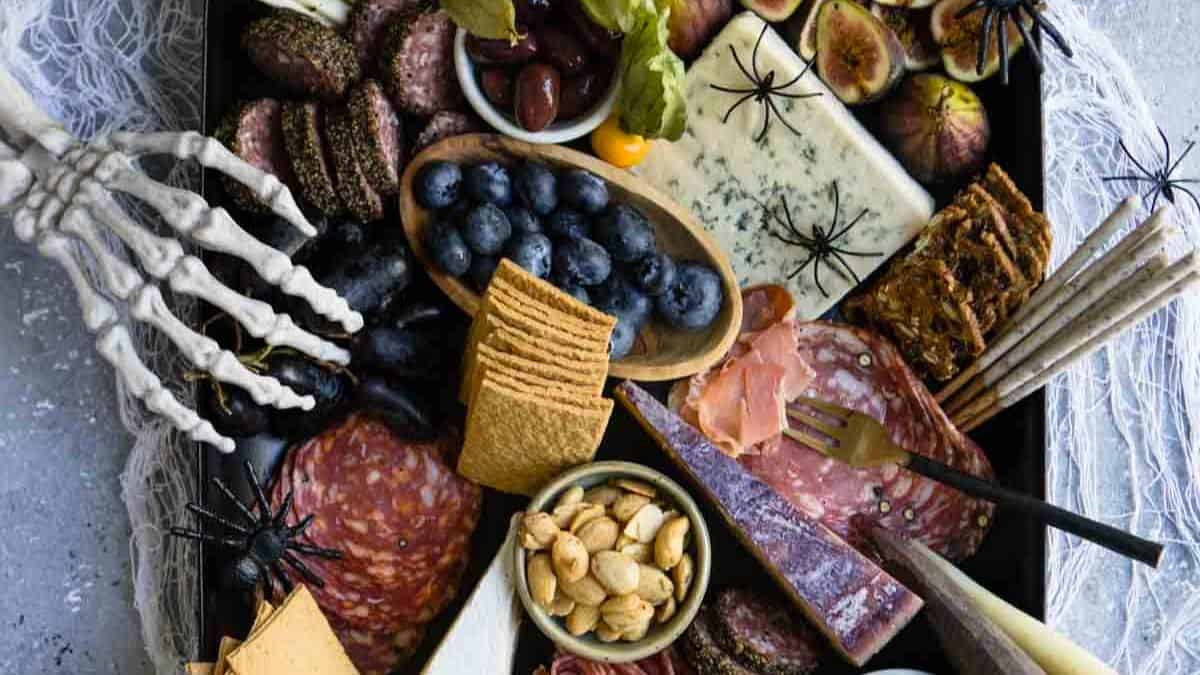 This spooky Halloween charcuterie board is filled with delicious cured meats, cheeses and crackers, as well as some festive seasonal favorites. Gorgeous dark purple figs, goldenberries, peppery and spicy salami make this grazing board perfect for your Halloween party or spooky night at home!
Pizza Stuffed Skulls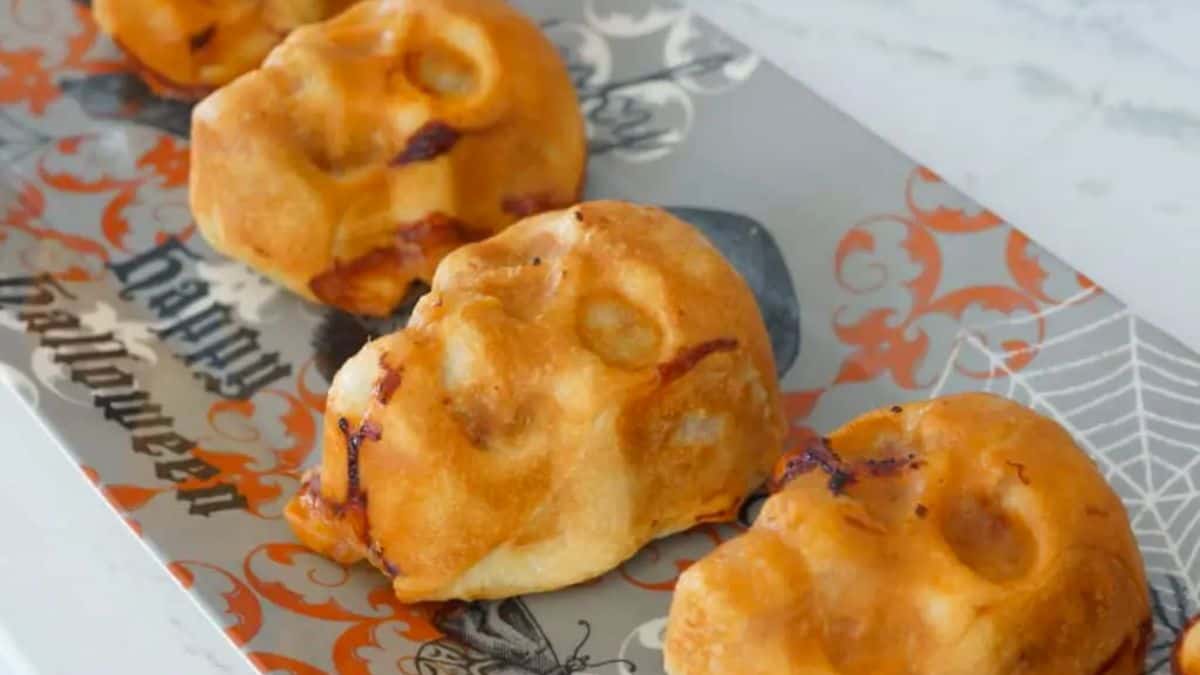 Our Halloween pizza stuffed skulls with pepperoni and sausage have become a yearly tradition at our home around Halloween. These skull shaped calzones, or Skullzones as we call them, are stuffed with pepperoni, sausage, and gooey melted cheese, and basted with a garlic butter.
Syringe Jello Shots for Halloween Recipe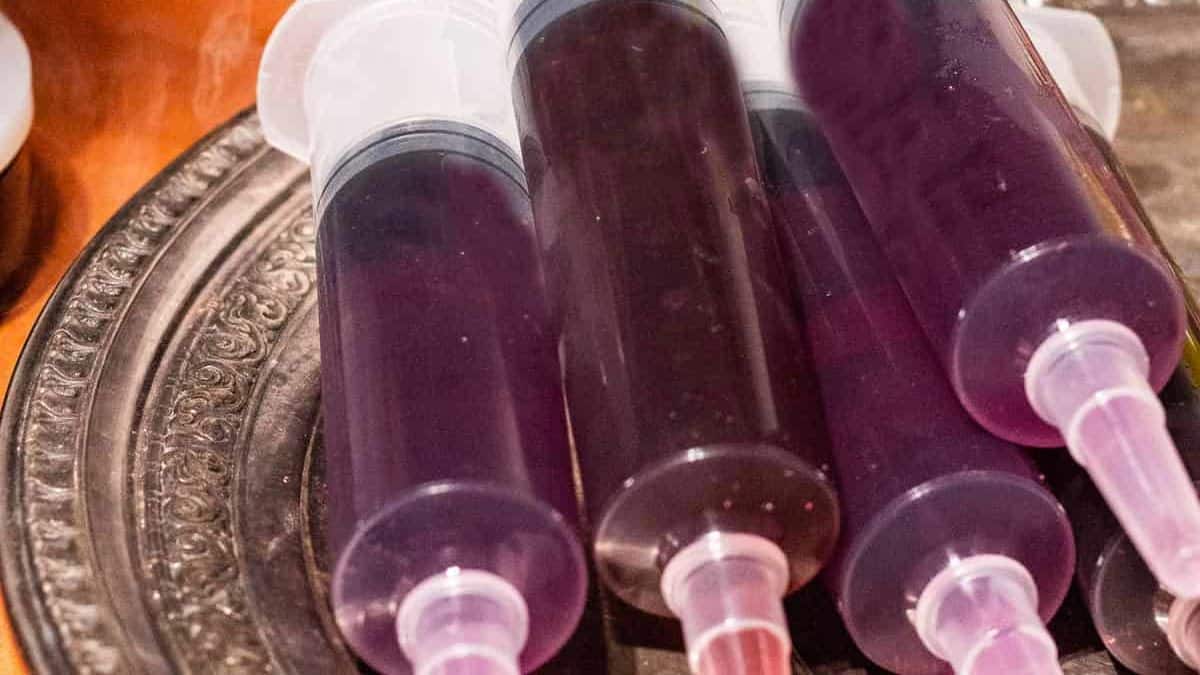 These jello shot syringes are a festive and fun way to present jello shots. They're incredibly easy to make and are a great addition to the spookiest of Halloween parties.
Skull Chicken Pot Pies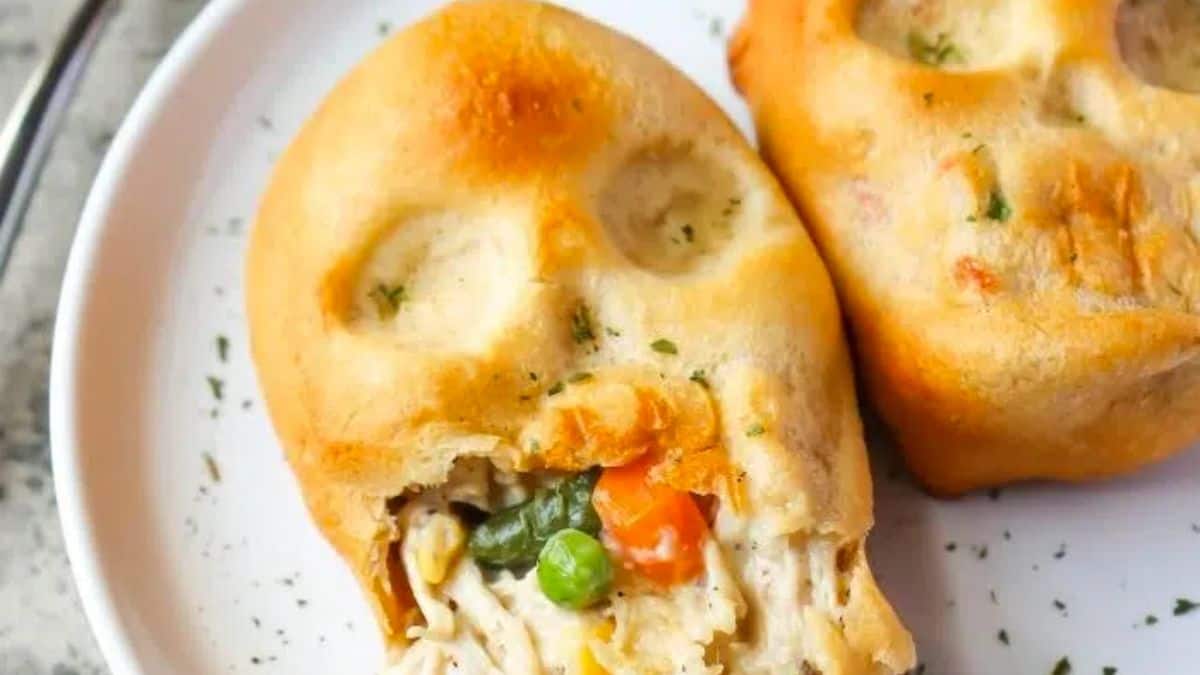 Crescent roll dough filled with an easy chicken pot pie filling, baked in a skull shaped pan makes the perfect dinner for Halloween! Skull Chicken Pot Pies are a perfect spooky addition to the dinner table.
Chocolate Halloween Popcorn Balls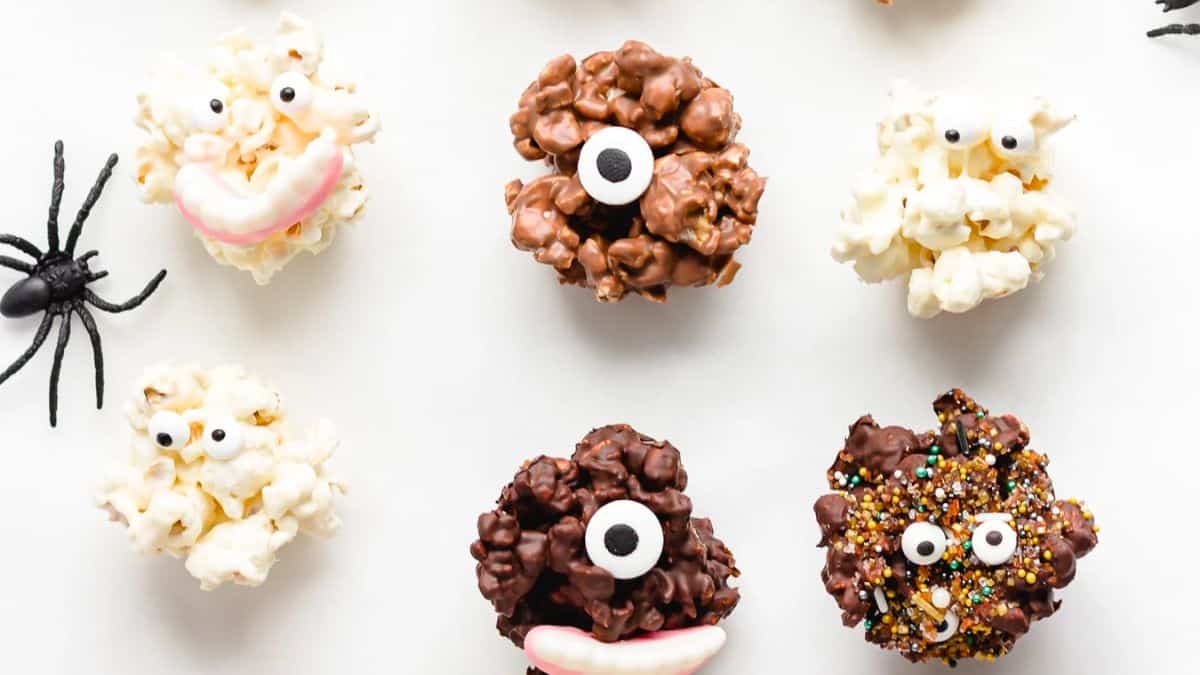 These 3-ingredient Chocolate Halloween Popcorn Balls are a fun and easy Halloween treat that both kids and adults will love! What's not to love about chocolate covered popcorn after all? It's so good!
Culinary Bucket List: 12 Must-Try Foods for Every Foodie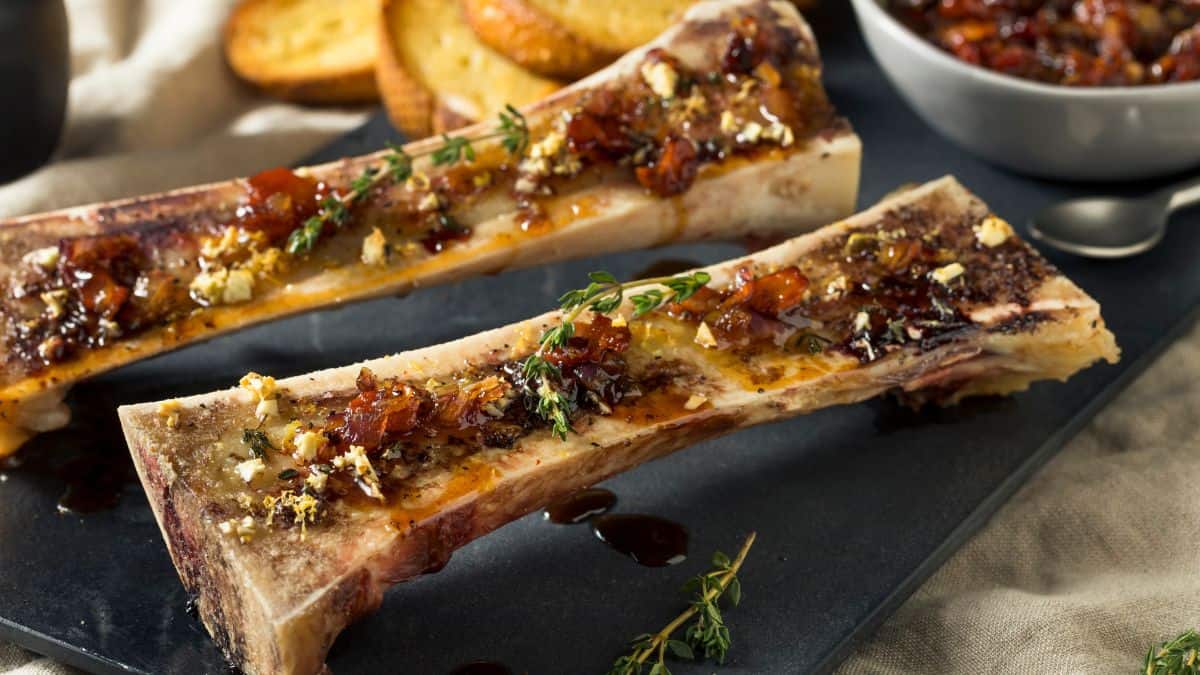 Are you a true foodie looking to expand your culinary horizons? Look no further! Inspired by a recent internet forum discussion, we present the ultimate culinary bucket list. These 12 must-try foods have been handpicked by fellow food enthusiasts. Get ready to embark on a delicious journey, and make sure you tick off these delicious dishes that every foodie should savor at least once in their lifetime!
Fresh Baked Bread Every Morning: 15 Easy Overnight Recipes To Try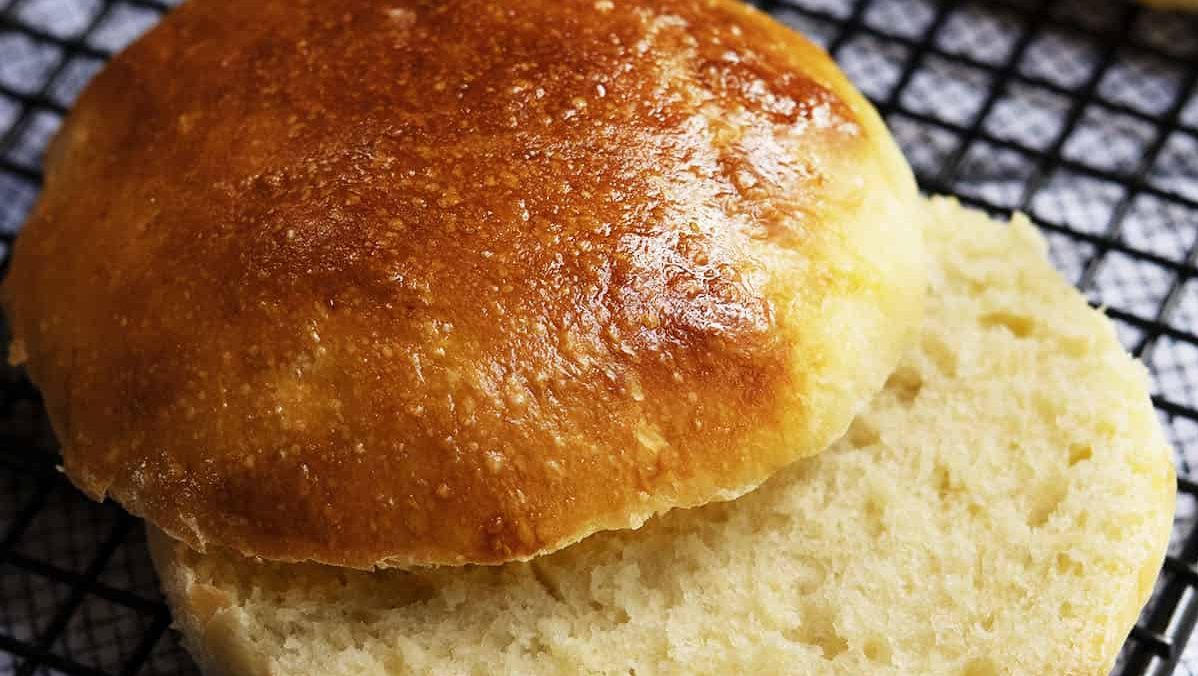 Are you tired of the same old breakfast routine? It's time to shake things up and start your day with a delightful twist. We've gathered 15 mouthwatering overnight bread recipes that will make your mornings a whole lot better. From sweet to savory, these recipes are easy to prepare the night before, so you can wake up to the wonderful aroma of freshly baked bread.
If You Have This In Your Pantry, You're Probably A Bad Cook!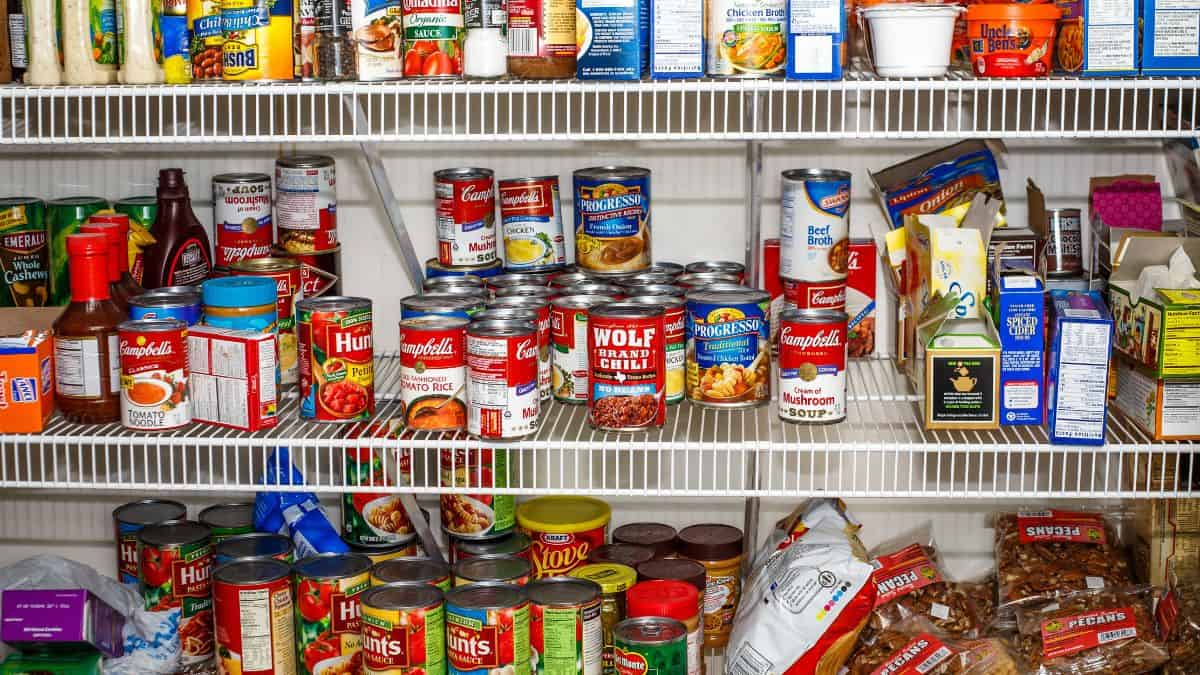 Ever wondered if your pantry holds the secret to your culinary prowess? According to a lively internet forum discussion, certain items might be red flags for aspiring chefs. Join us as we explore the humorous side of cooking and reveal the pantry staples that some suggest could be a sign of being, well, a less-than-stellar cook. Remember, it's all in good fun!
12 Effortless Crockpot Dinners for Fall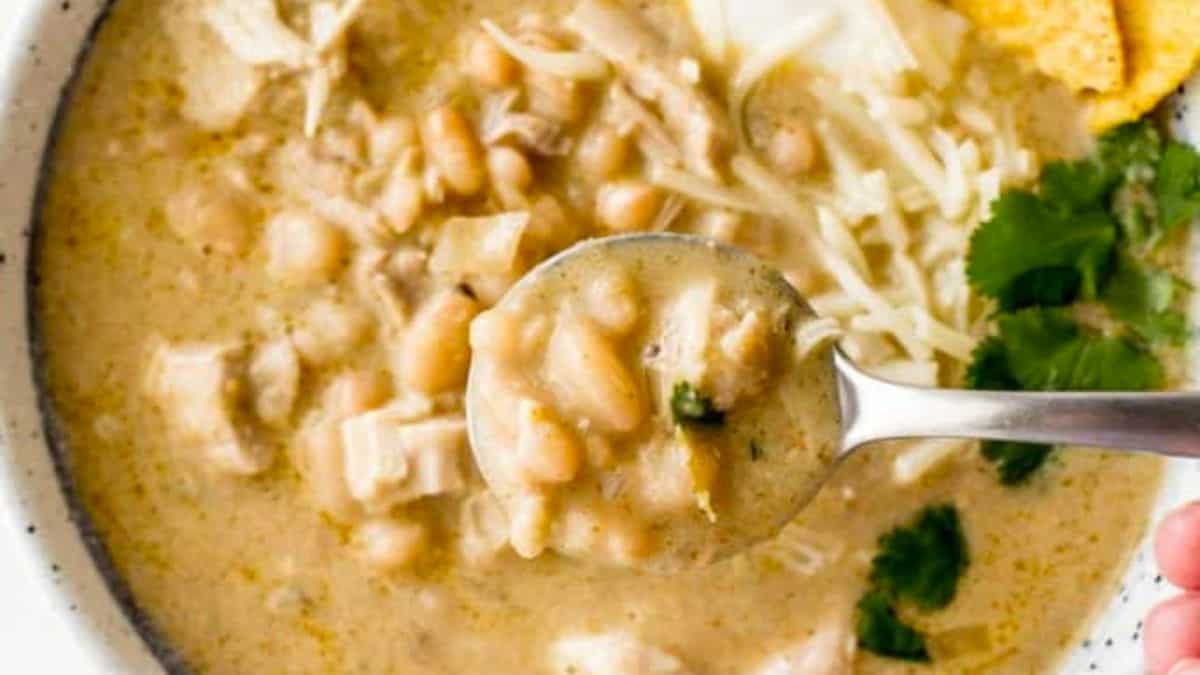 Get ready to cozy up with our roundup of 12 delicious crockpot dinner recipes perfect for the fall season. Imagine coming home to the smell of simmering soups or stews, all effortlessly prepared in your crockpot. These recipes are designed to bring the comforting essence of autumn right to your table with minimal effort.
If You Like These Foods, You're Probably A Boomer!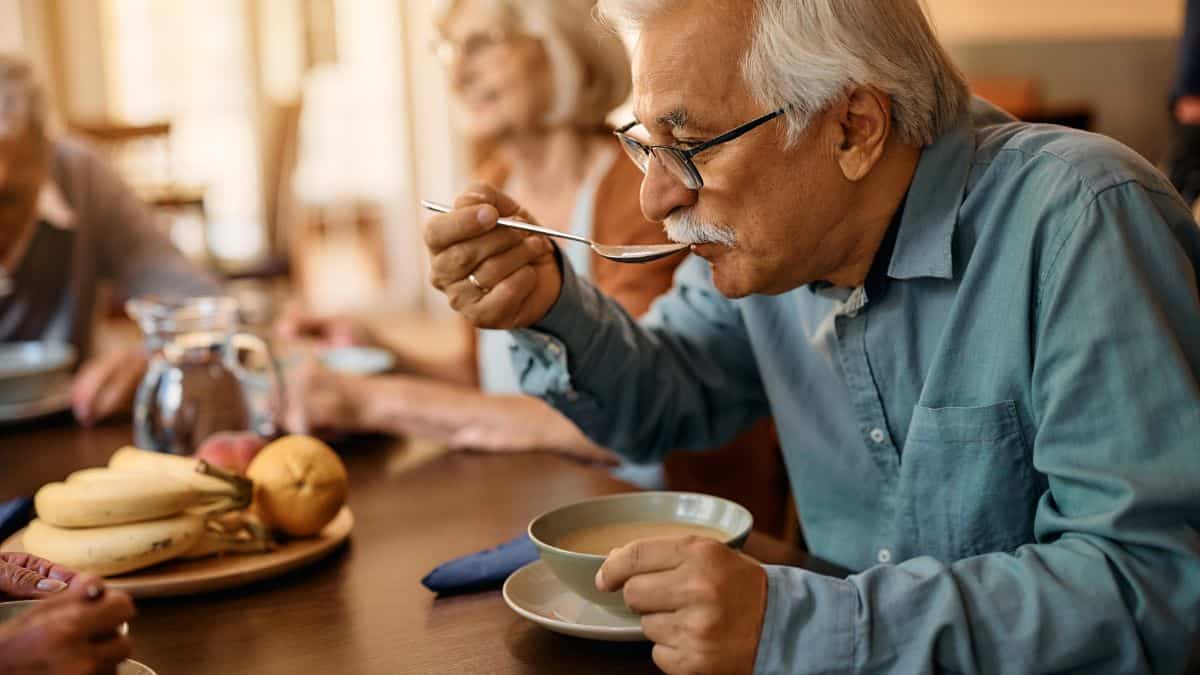 Curious about your culinary preferences and what they might say about your generation? Well, according to a lively internet forum discussion, if you're a fan of these foods, you're more than likely to belong to the boomer generation! Join us as we explore the flavors and dishes that seem to have a special place in the hearts of boomers and discover some delicious nostalgia along the way.