If you're a burger fan, you're in luck because you'll find unique but super tasty burger recipes you should add to your list. Say goodbye to traditional burgers and embark on a culinary journey of discovery that will take you to burger heaven!
Quick and Easy Salmon Burger Recipe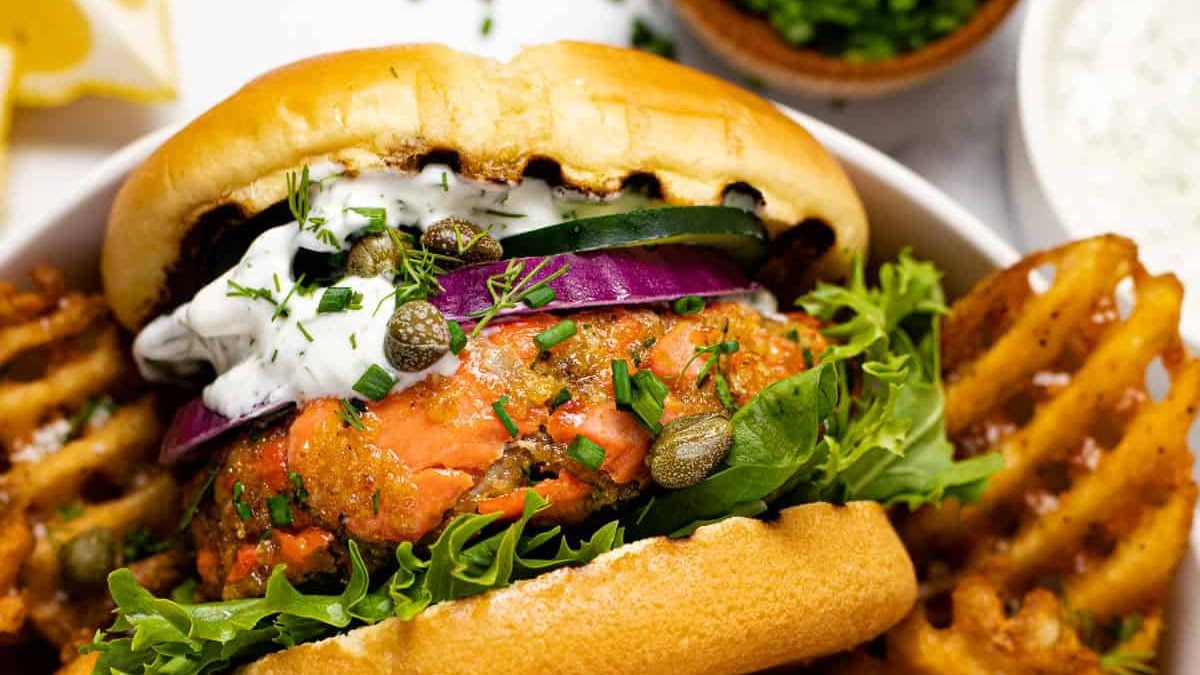 This easy salmon burger recipe comes together in about 20 minutes and is loaded with flaky roasted salmon, fresh herbs, and lemon zest for a family favorite everyone will love! It's the perfect quick and easy way to use up leftover roasted salmon and get a serving of heart healthy fish.
Lamb Burgers with Tahini Sauce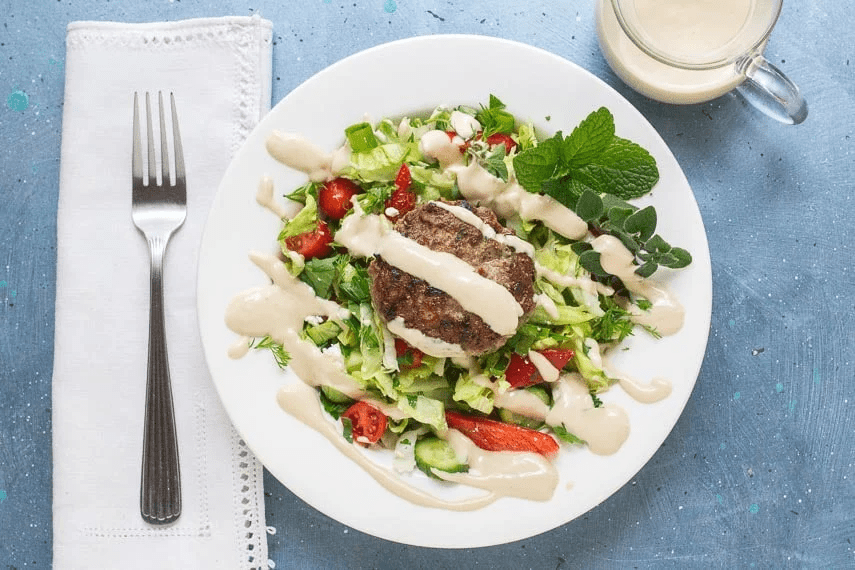 This lamb burger gets its Mediterranean flavor from lots of fresh herbs; a combo of oregano, mint, dill and parsley, and a good dose of feta and cumin. And that Tahini sauce is what takes it over the top! Get the recipe from FODMAP Everyday
Meaty Tofu Burger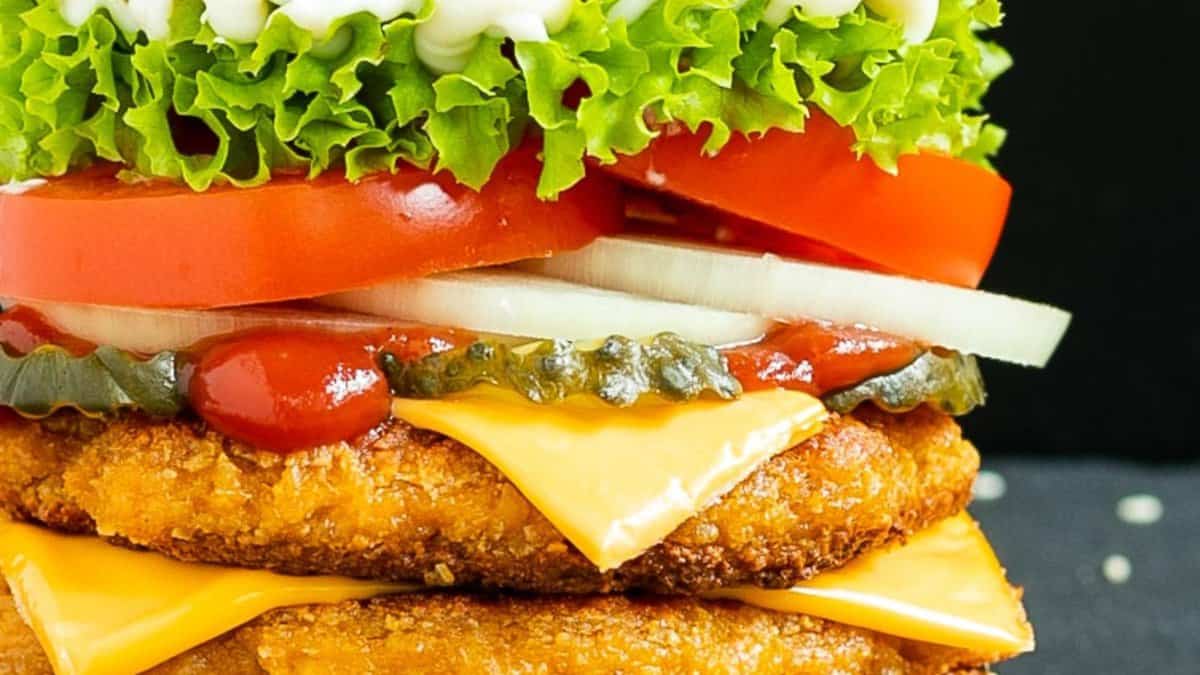 Ready in just 35 minutes, this juicy tofu burger is full of smoky flavors that taste just like something you would find in a Whopper, but without the meat! The secret is minced frozen tofu. Add some fresh veggies and condiments to top it off, and you will have a protein-packed burger so good you will be craving another one!
Get the recipe: Meaty Tofu Burger.
Homemade Smash Burgers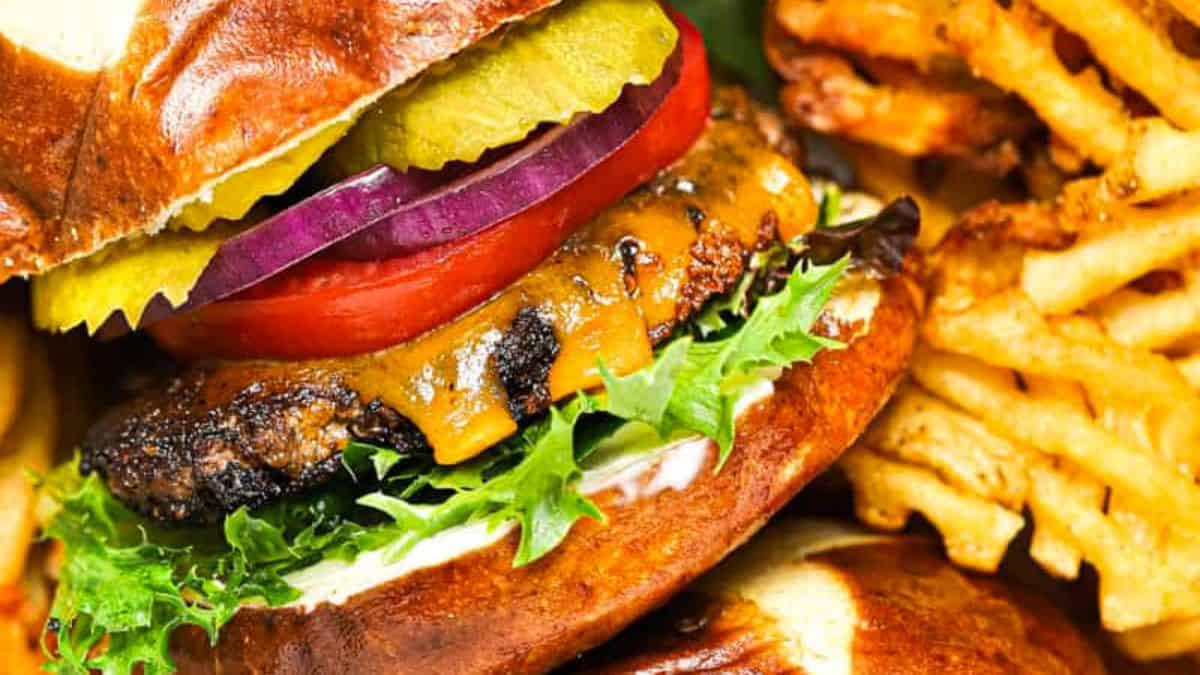 Burgers aren't just for summertime anymore! No grill? No problem! These smash burgers cook up thin and crispy in sizzling butter heated in a piping hot cast iron skillet right on your stove! They are simple (just ground beef and salt!) have perfectly crisp, scraggly edges and that signature butter burger flavor - and the best part is, you can get them on the dinner table in about 15 minutes!
Black Bean Burgers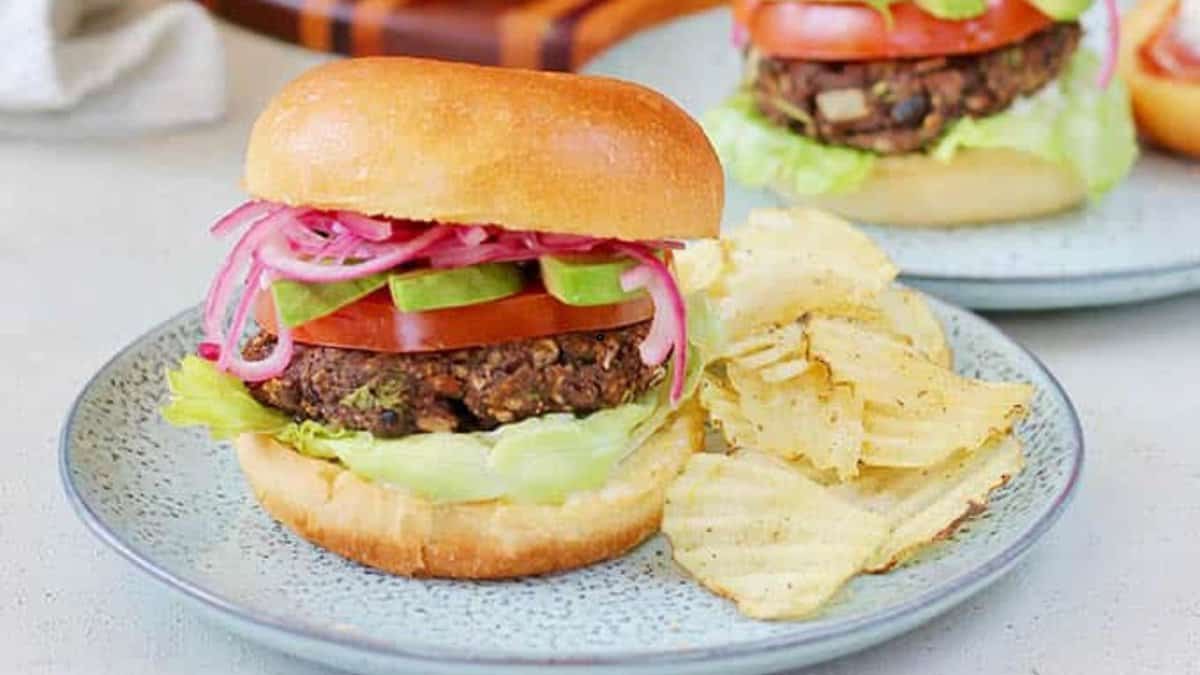 Looking for an amazing Black Bean Burger recipe? This is it! These Black Bean Burgers are super easy to make, packed with healthy ingredients, and they're naturally gluten-free and vegan. Full of protein and flavour, this is the only spicy black bean burger recipe you'll ever need!
Get the recipe: Black Bean Burgers.
Classic Beef Burgers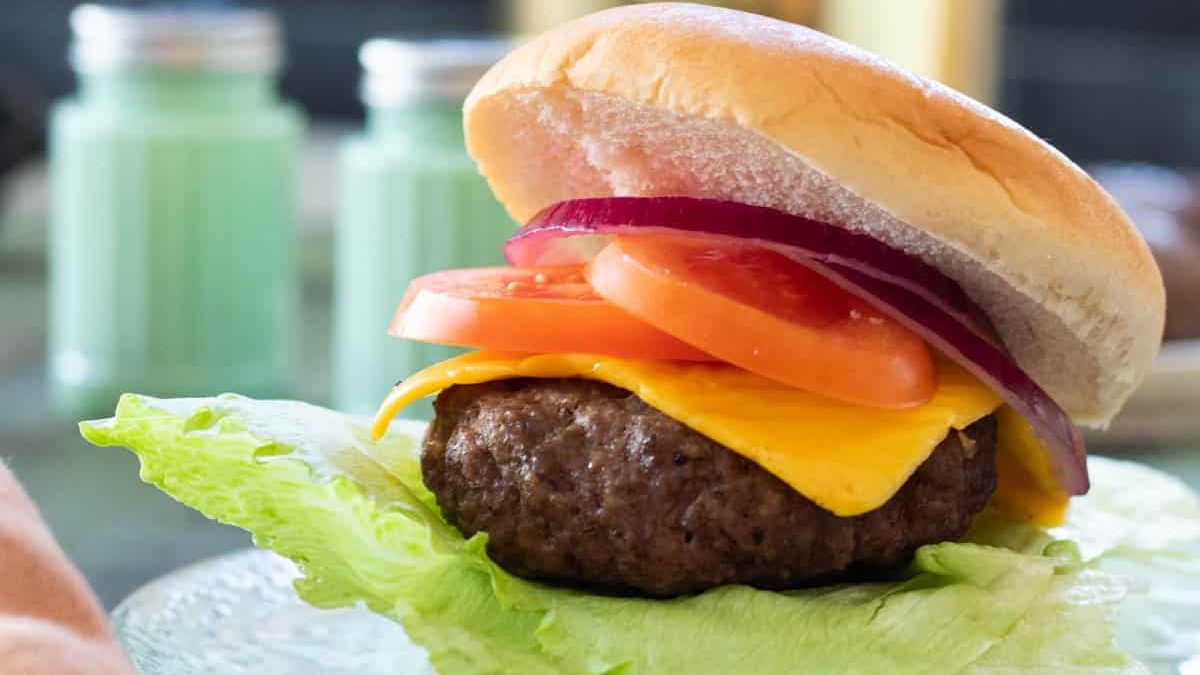 With quick prep & less 10 minutes of cooking you can make the best Classic Beef Burgers. Juicy and perfectly cooked on the grill or in the air fryer, and all ready to serve with your favorite burger toppings!
Halloumi Portobello Burgers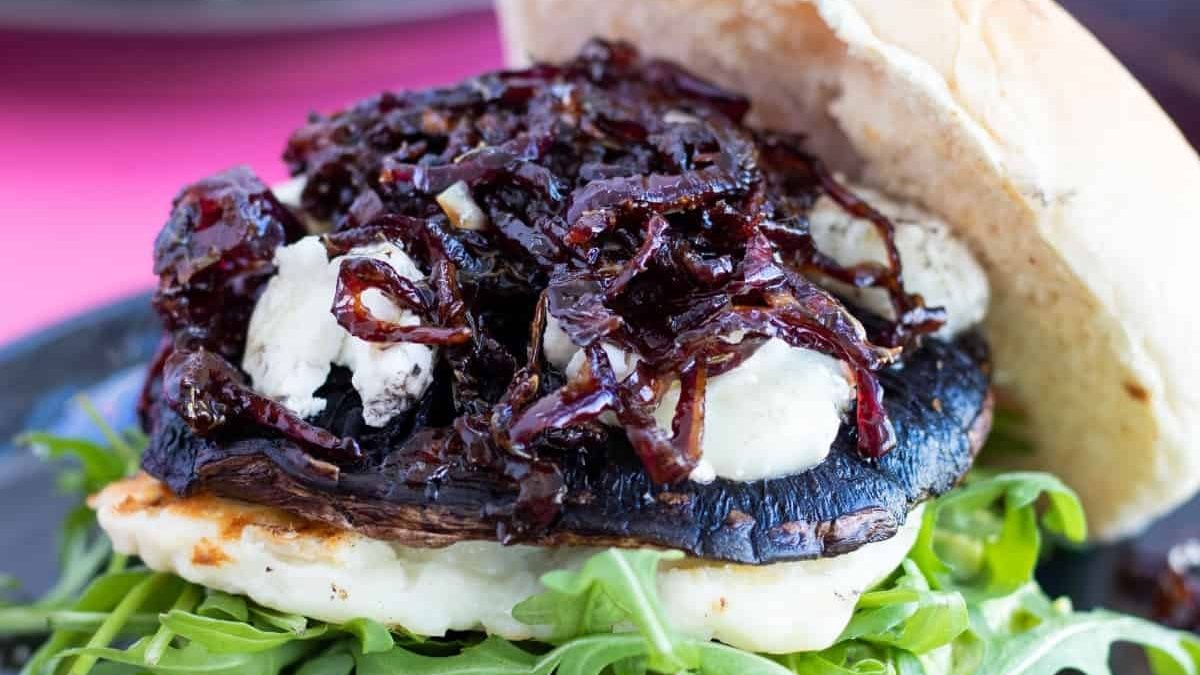 These Halloumi Burgers are certainly "extra everything" - topped with mashed avocado, a whole portobello mushroom, crumbled chèvre cheese, peppery arugula and sweet caramelized onions. Easy to make and a sure crowd pleaser!
Get the recipe: Halloumi Burgers with Portobello, Chèvre & Caramelized Onions
Low FODMAP Burgers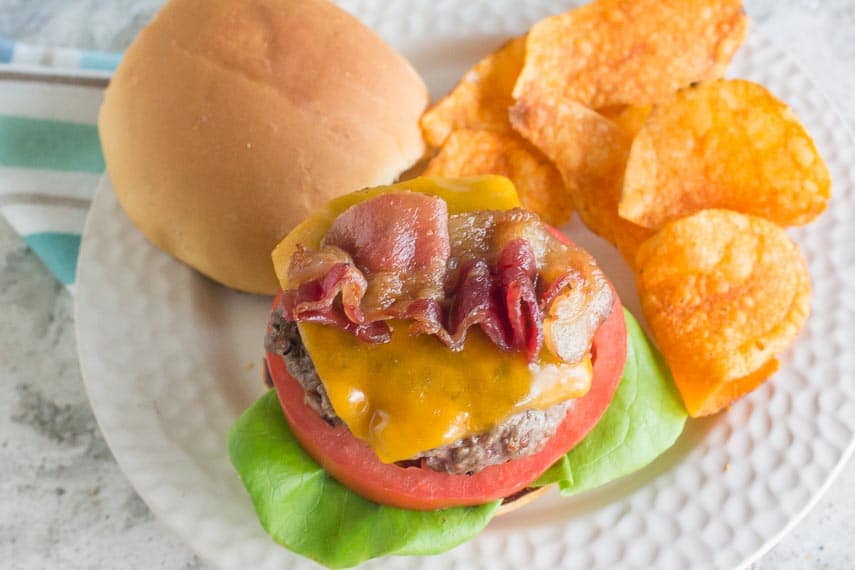 We start with freshly ground beef, preferably about 80% lean to keep it juicy. We love them cooked on the grill outdoors, but a cast iron pan or grill-pan indoors works wonders, too.
Get the recipe: Juicy Burgers.
Turkey Burgers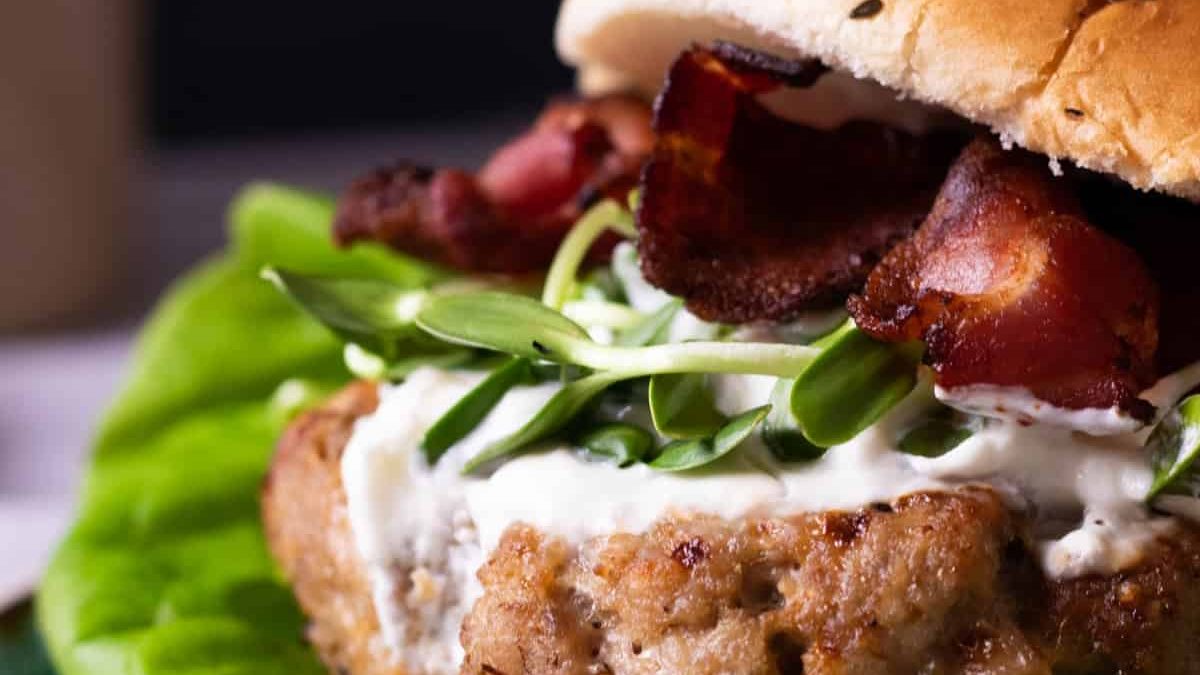 Make the best & juiciest Turkey Burgers with just a quick prep, a few simple steps and 10 minutes in the air fryer or on the grill. No chopping required as we use powdered seasonings and extra juicy thanks to a good squeeze of fresh lemon juice.
Chimi Burgers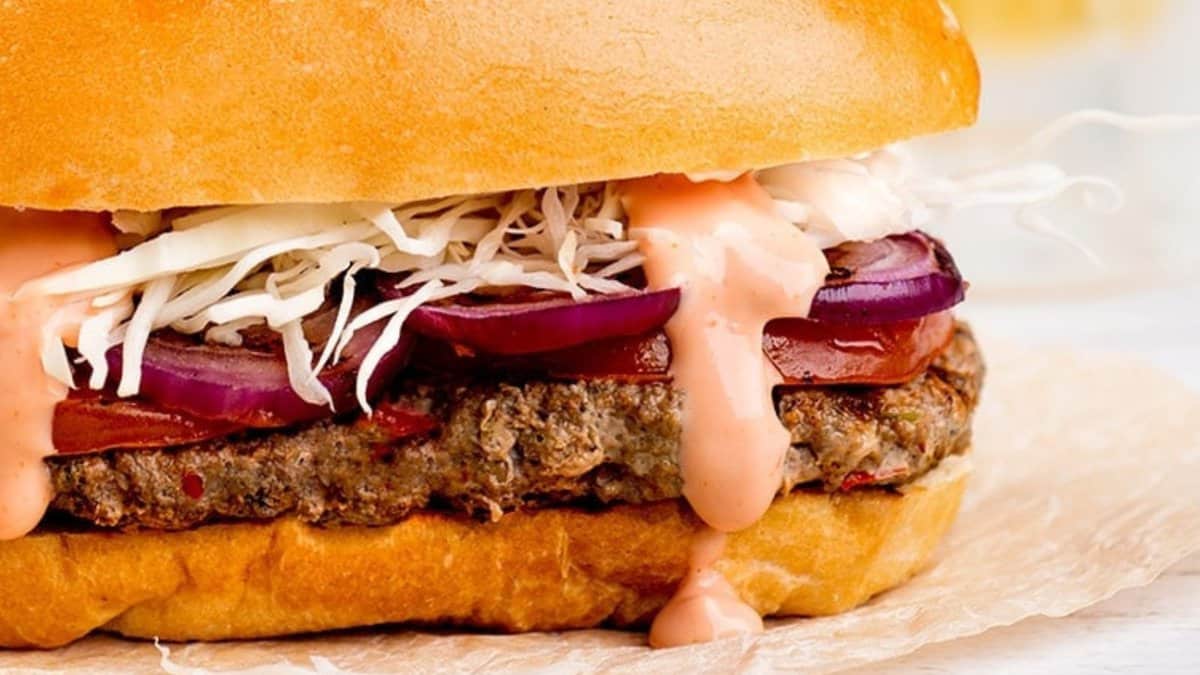 Chimichurri Dominicano, the popular Dominican chimi burger is a sauce-dripping sandwich made throughout the Dominican Rep. in street stands, each with its own recipe and flavor. Learn how to make this hamburger at home with the Internet's most popular chimi recipe.
Get the recipe: Chimi Burgers.
Juicy Venison Burgers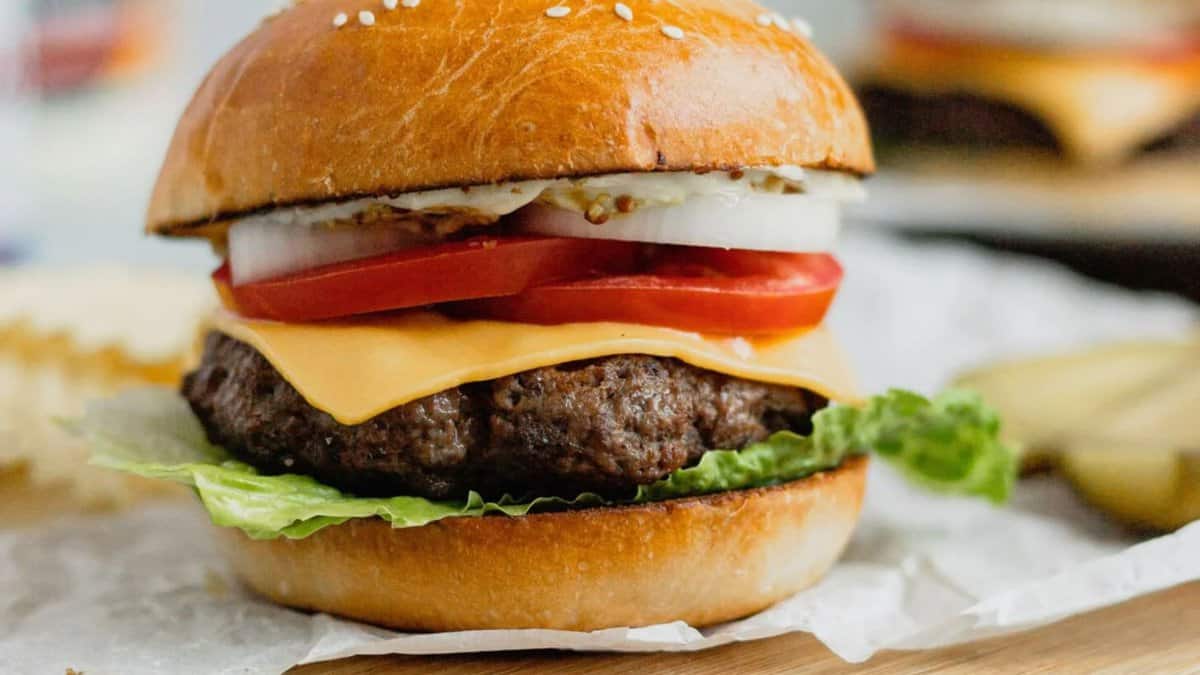 These are the best venison burgers you'll ever make! The perfectly seasoned ground deer patties are simple to make, and hold their shape. Juicy and tender, these venison burger patties take just 15 minutes to prepare, and can be cooked on the stovetop in a cast iron skillet or quickly on the grill.
Get the recipe: Venison Burgers.
Umami Burgers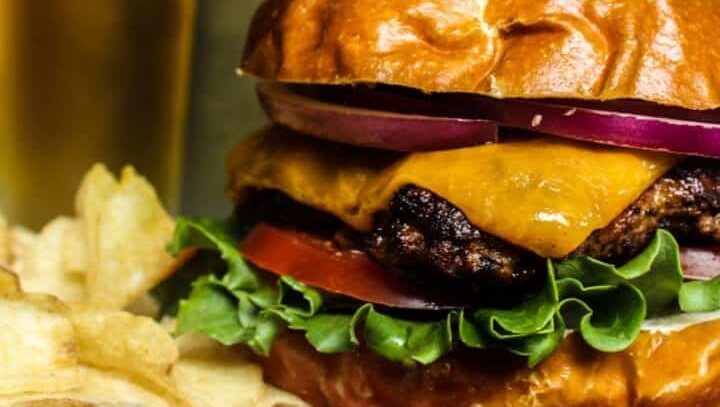 Juicy beef and pork burgers recipe, made with ground pork and beef, seasoned with miso and seasonings for some extra umami flavor.
Vegan Pulled "Pork" Burger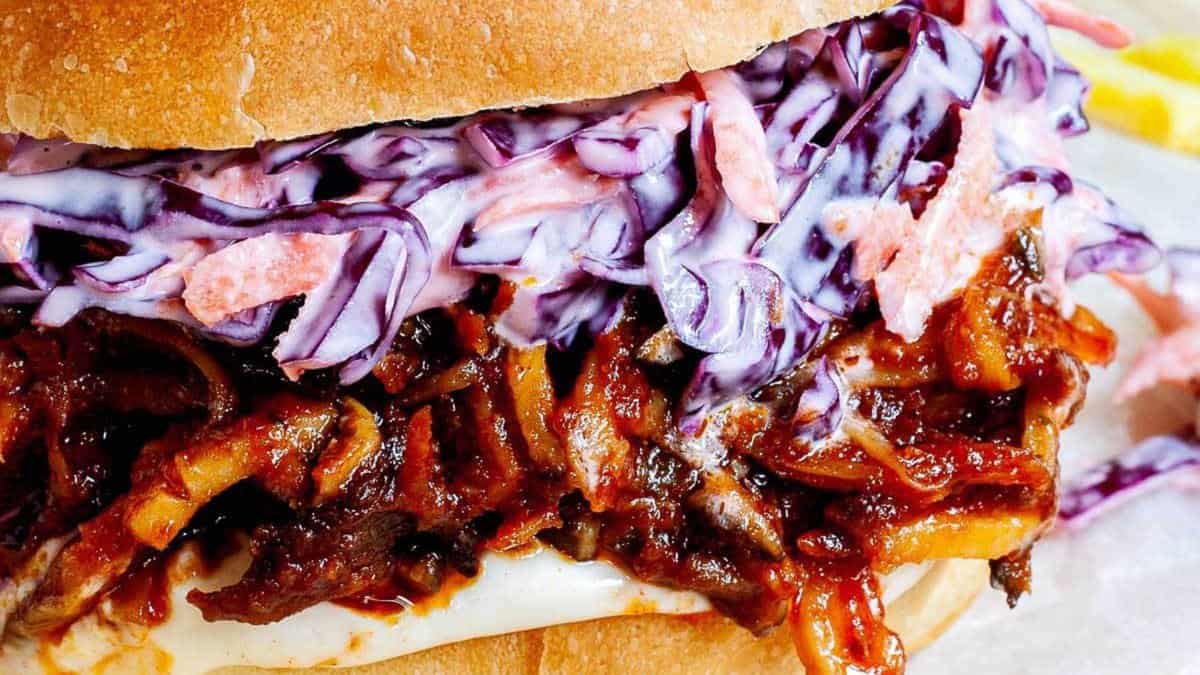 Shredded king oyster mushrooms make the best vegan pulled pork. Their meaty texture is way better to roast, grill, or fry than jackfruit. In 40 minutes, you can have this BBQ pulled mushroom burger with a vegan coleslaw.
Get the recipe: Vegan Pulled "Pork" Burger.
12 Ground Beef Dump-and-Bake Dinners for Super Busy Nights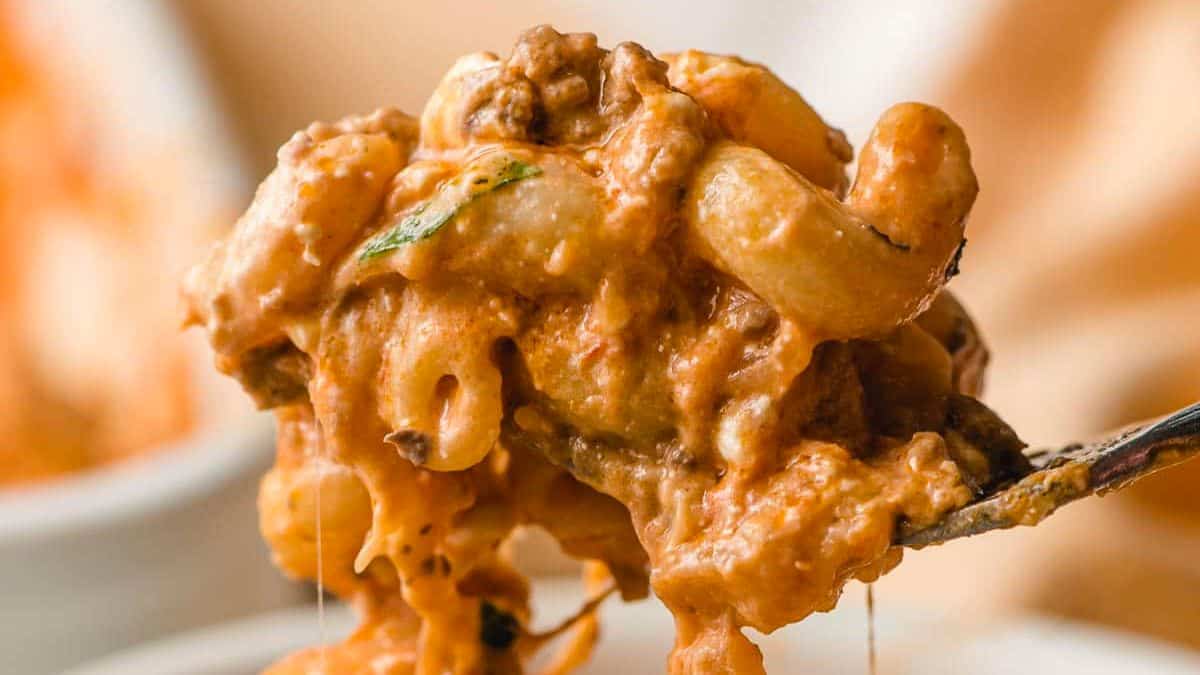 Say goodbye to complicated meal prep and hello to effortless cooking with these delicious dump and bake ground beef recipes. We've gathered a variety of delicious and hassle-free dishes that will save you time in the kitchen. Get ready to enjoy hearty and satisfying meals with minimal effort, making weeknight dinners a breeze!
12 Dump-and-Bake Recipes Done in 30 Minutes (Or Less!)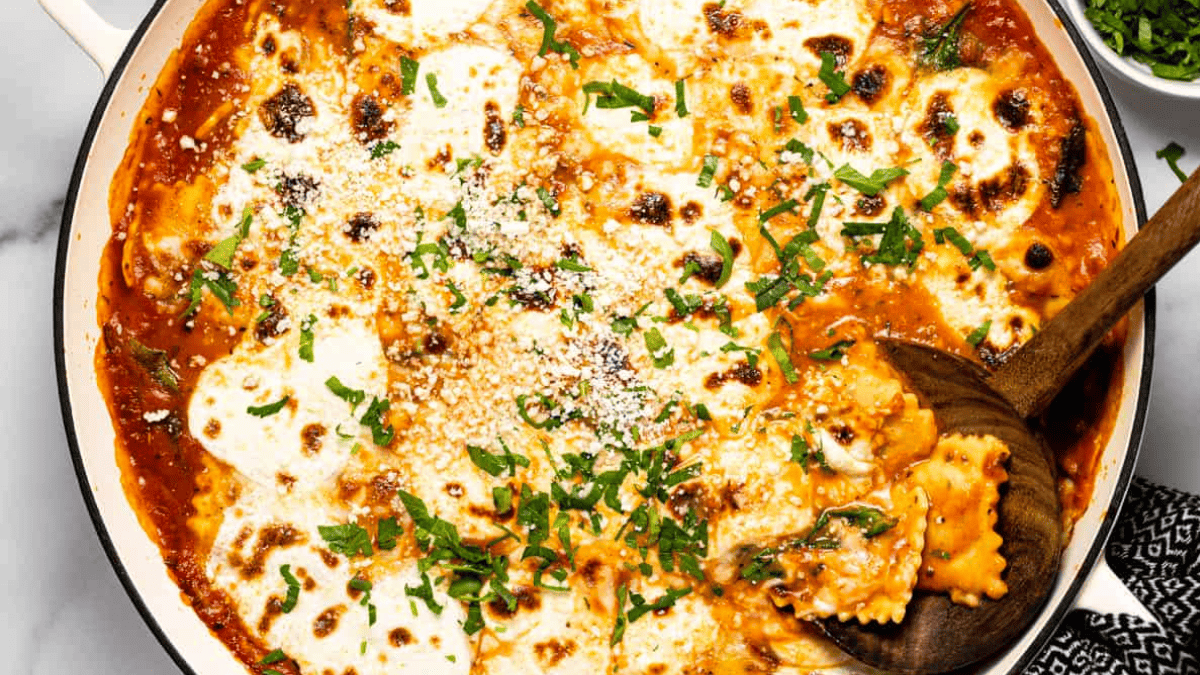 Say goodbye to complex prep and hello to easy and satisfying meals with this fantastic roundup of dump and bake recipes that can be done in under 30 minutes. These recipes range from hearty casseroles to creamy pasta dishes and will be the quick-fix recipes that will make your busy days a breeze!
Storebought Wins: 10 Foods That Are NOT Better Homemade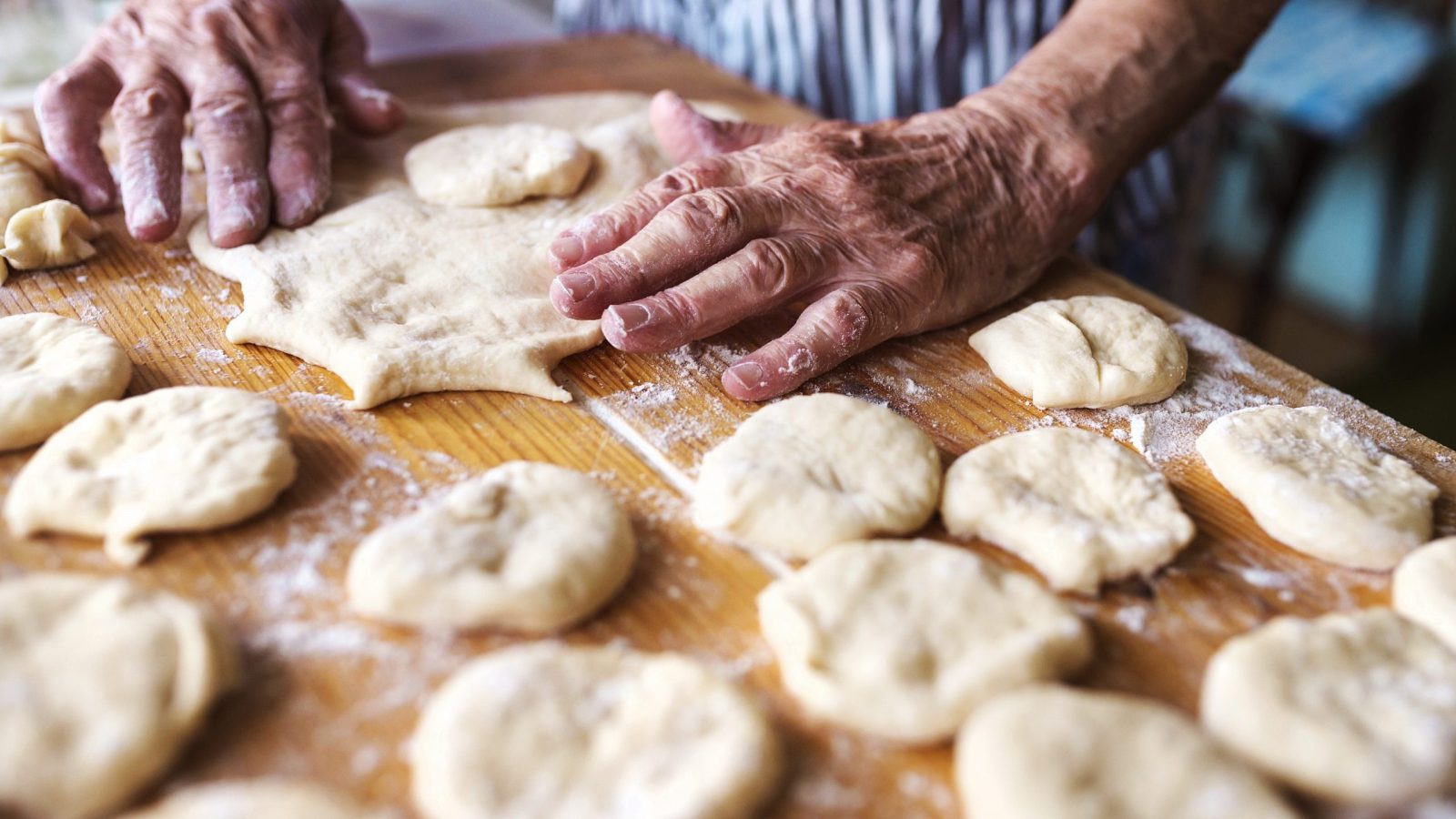 A lot of the time we value homemade food much higher than what we get from the store. And in many cases, this is correct - homemade is better. But for some foods, this is definitely not the case. Whether due to the difficulty of making it, lack of access to the right ingredients, or just the homemade version missing that special "something" we get in the storebought version - some foods are just not worth it making at home. Read on for the 10 top foods that are NOT better homemade, as decided by a group of foodies on an internet forum.
41 Easy But Fancy Meals You Can Make Tonight!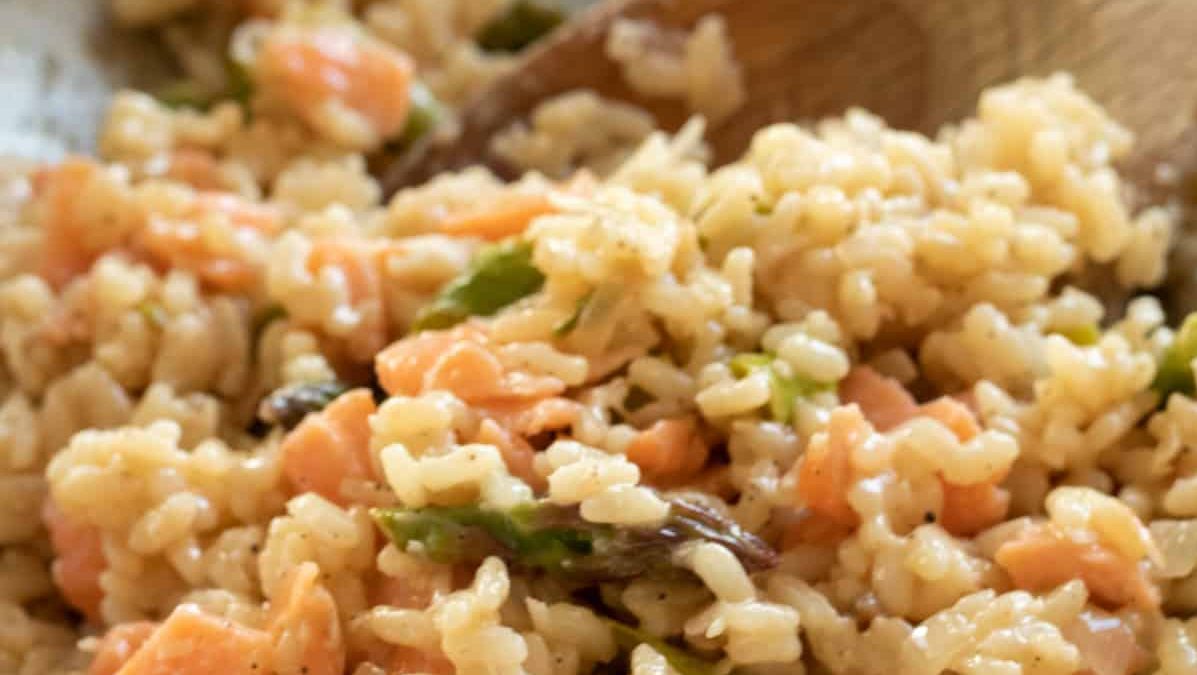 Do you want to impress your family or friends with a delicious home-cooked meal tonight? Here you go! We've put together a colelction of 41 exceptional recipes that are perfect for any night of the week. These easy-to-follow recipes use simple ingredients and straightforward techniques, helping you create a satisfying and flavorful meal right in the comfort of your own kitchen - even if you're not a cooking star!