Elevate your taco nights with these unique and tantalizing recipes! Your taco nights will never be the same again, so make sure to list down these recipes. 
Ground Beef Tacos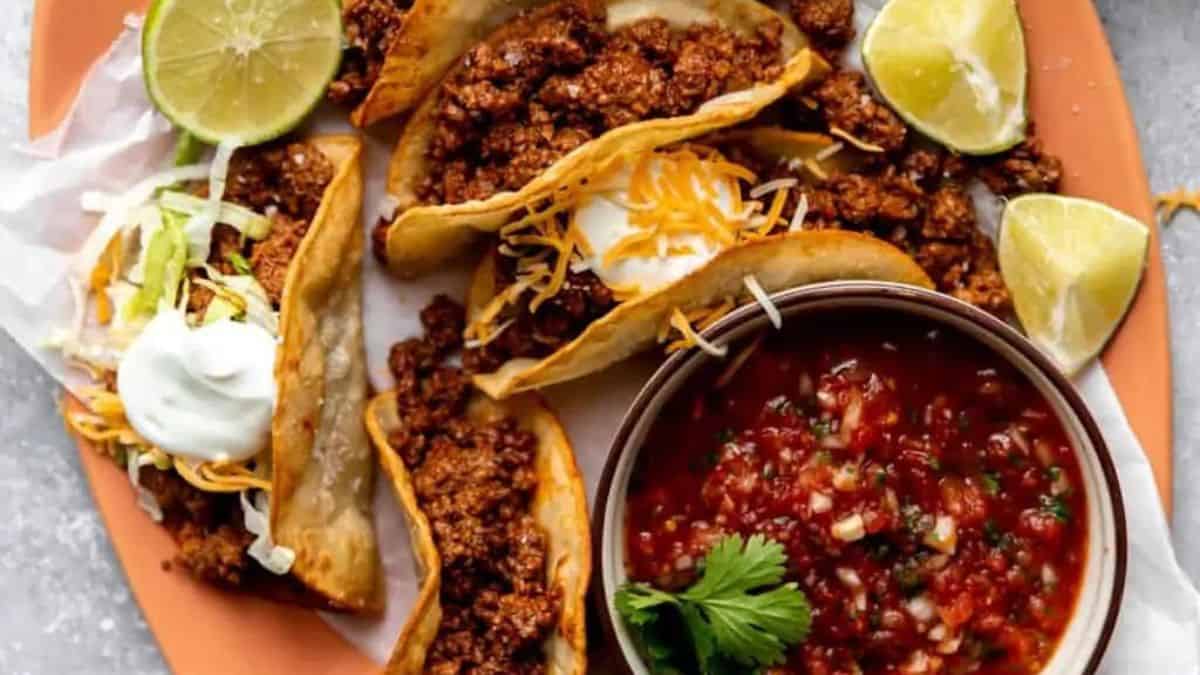 These classic Ground Beef Tacos feature homemade taco meatt loaded into freshly fried taco shells. Serve up with all your favorite toppings for an easy family meal that takes less than 30 minutes! Get the recipe.
Grilled Flank Steak Tacos
Looking for a delicious and easy summer taco recipe? Make marinated grilled flank steak tacos using the best flank steak marinade for a winning dish every time. Slice a couple of pounds of flank steak, grill to perfection, and enjoy a mouthwatering meal that's perfect for taco Tuesdays or any day of the week. Get the Recipe: Grilled Flank Steak Tacos
Vegan Gochujang Cauliflower Tacos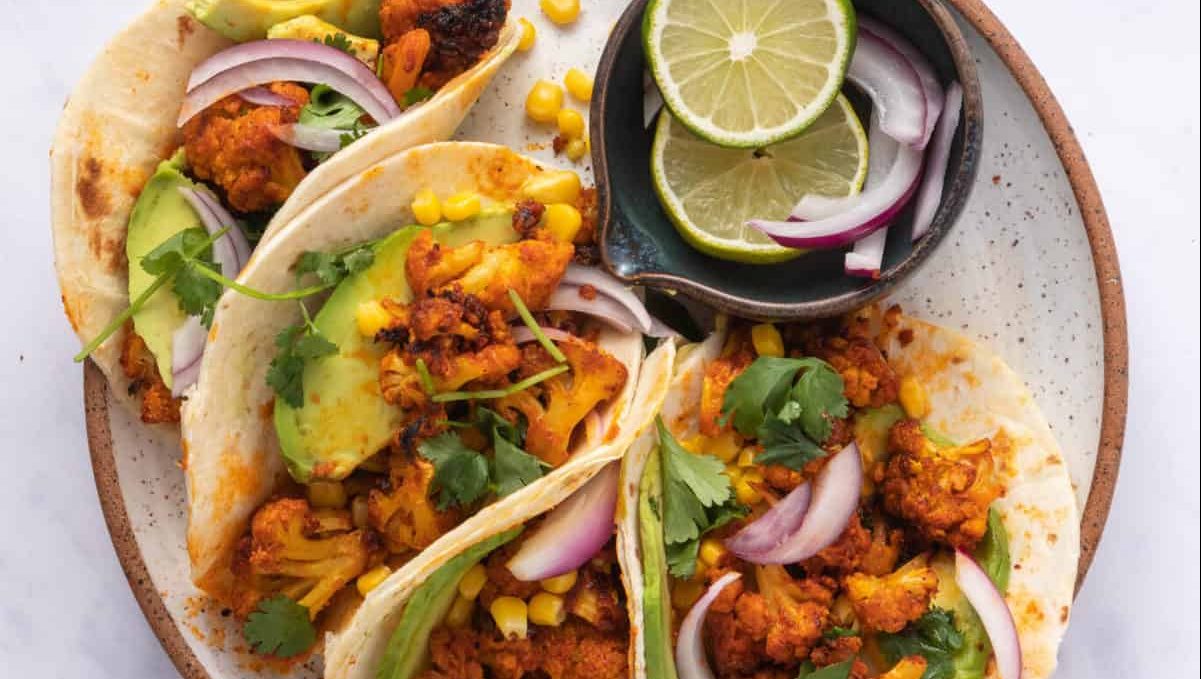 These delicious vegan gochujang cauliflower tacos with avocado, corn, red onions and cilantro. Perfect for an indulgent weeknight dinner or for a dinner party with friends. Get the recipe
Irish Corned Beef Tacos
Craving something new and delicious? Try this mouth-watering Irish corned beef tacos recipe! With a perfect blend of tender corned beef and fresh toppings, these tacos will elevate your taste buds to new heights. Get the Recipe: Irish Corned Beef Tacos
20 Minute Mini Baked Chicken Tacos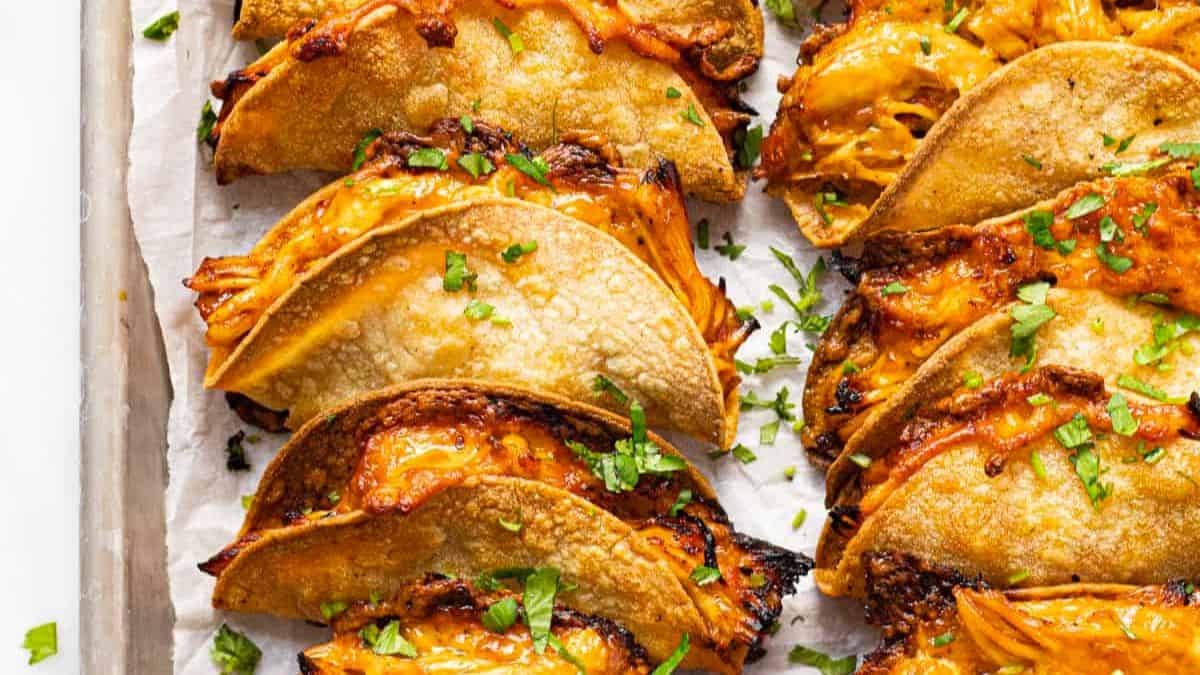 These mini baked chicken tacos come together in about 20 minutes with just a handful of simple ingredients. They're perfect for feeding a crowd and simple enough to throw together for an easy weeknight dinner! Street taco corn tortillas are filled with taco-seasoned chicken and shredded cheese then baked to perfection for a crispy chicken taco the whole family will love. Get the recipe
Buffalo Cauliflower Tacos
These Buffalo Cauliflower Tacos have all your favorite buffalo flavors in a neat taco packaging. Buffalo Cauliflower, avocado, blue cheese sauce & cilantro make this dish a winner very time. Easy to make in just 40 minutes in the oven or air fryer! Get the recipe from always use butter
Crispy Potato Tacos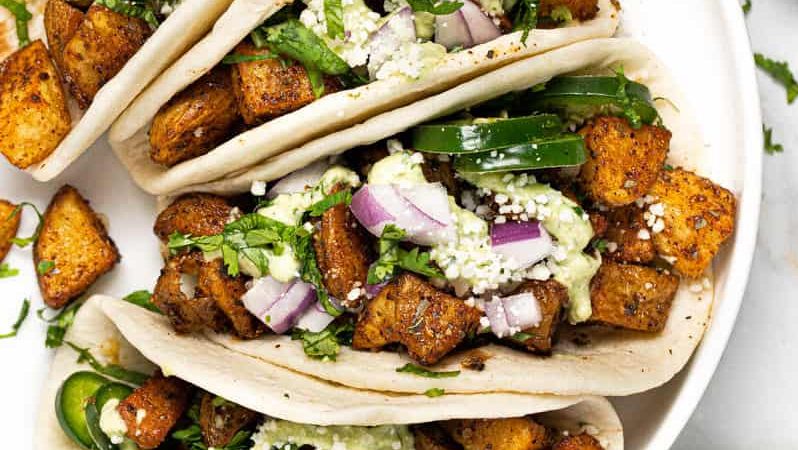 These vegan Crispy Potato Tacos are an easy dinner recipe that your whole family will love and I swear, they're better than Taco Bell! The best part is that the diced potatoes are seasoned with pantry spices and baked on a sheet pan which gives you perfectly crisp potatoes ready to stuff in a flour tortilla and top with your family's favorite taco night toppings! Get the recipe: Crispy Potato Tacos.
Crispy Turkey Tacos
A delicious alternative to beef tacos would be these crispy turkey tacos which are bursting with flavor. This turkey taco recipe is a quick and easy dinner idea that you will love. Get the Recipe: Crispy Turkey Tacos
Grilled Fish Tacos with Mango Salsa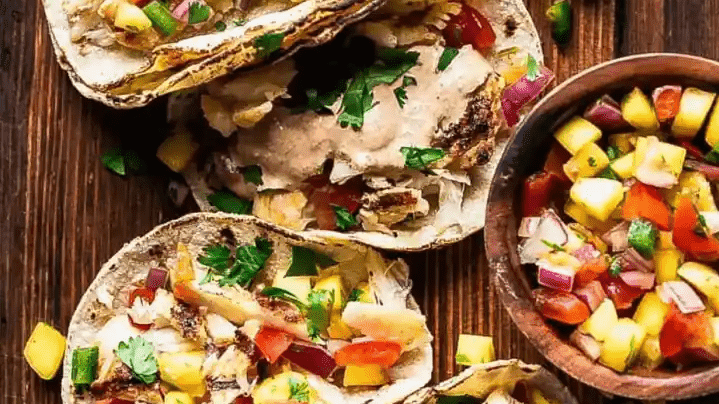 If you're tired of the same old tacos and want to mix things up, then you have to try this grilled fish taco recipe with homemade mango salsa! The combination of perfectly grilled flaky white fish and sweet 'n' spicy mango salsa is a match made in heaven - the flavors are so bold and vibrant that you'll be craving these tacos all week long. Plus, this recipe is super easy to make, so even if you're short on time, you can whip up a batch of these tacos in no time. Get the recipe from Sweet Tea and Thyme.
Tuna Tostadas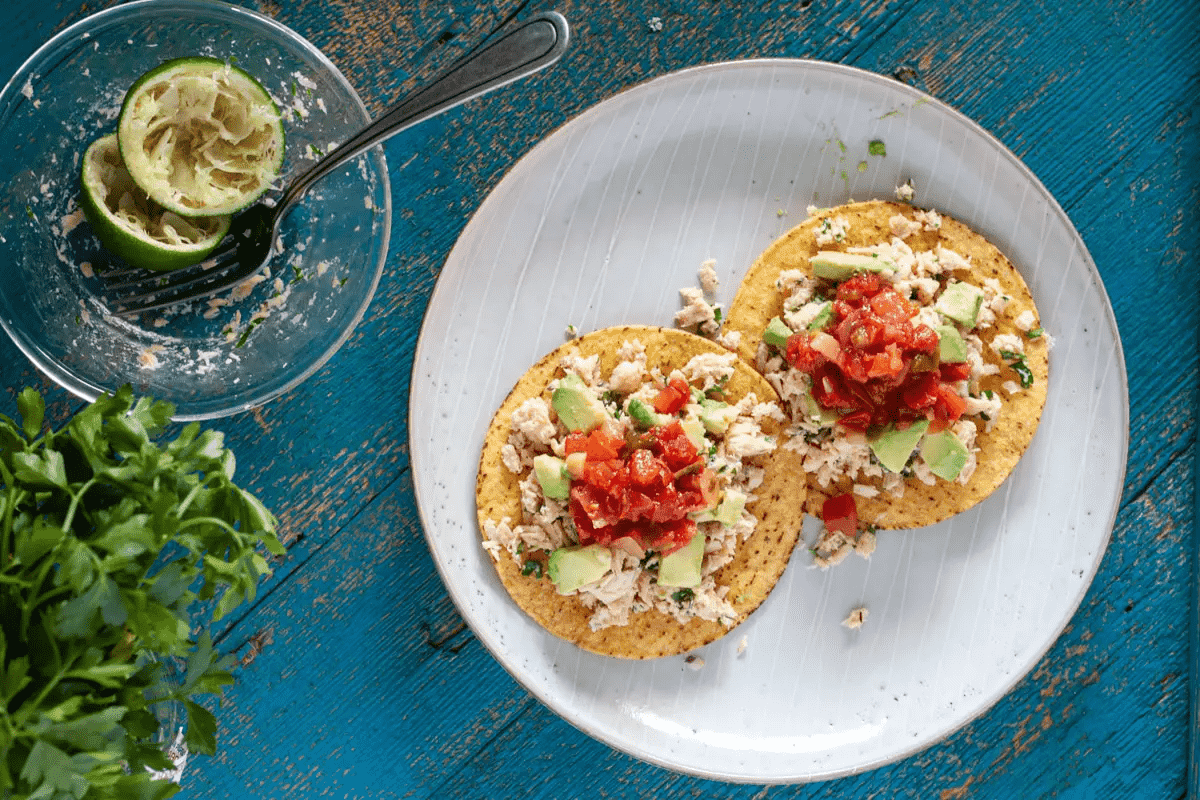 These tuna tostadas are just the delicious summer dinner you need! Light, flavor packed and so delicious. Get the recipe from Midwexican
Shrimp Tacos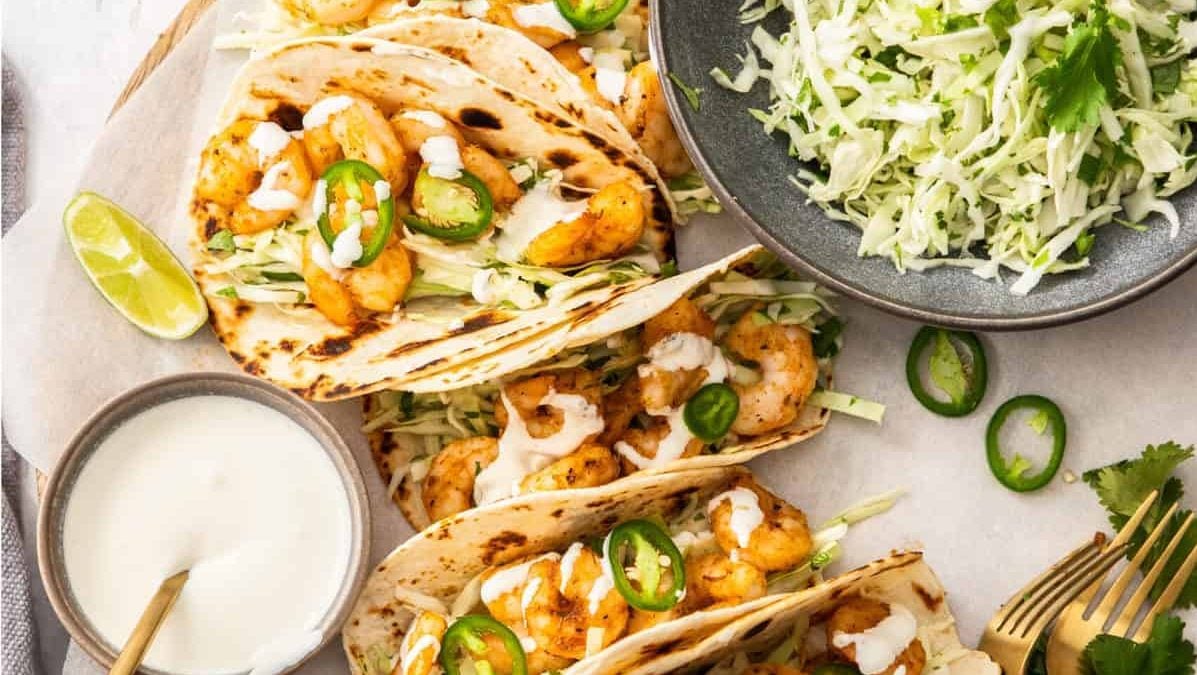 Make the best air fryer shrimp tacos with this easy and delicious recipe. A flavorful homemade lime coleslaw pairs well with the perfectly seasoned and tender shrimp. Get the recipe from Sustainable Cooks
Black Bean Feta Cheese Tacos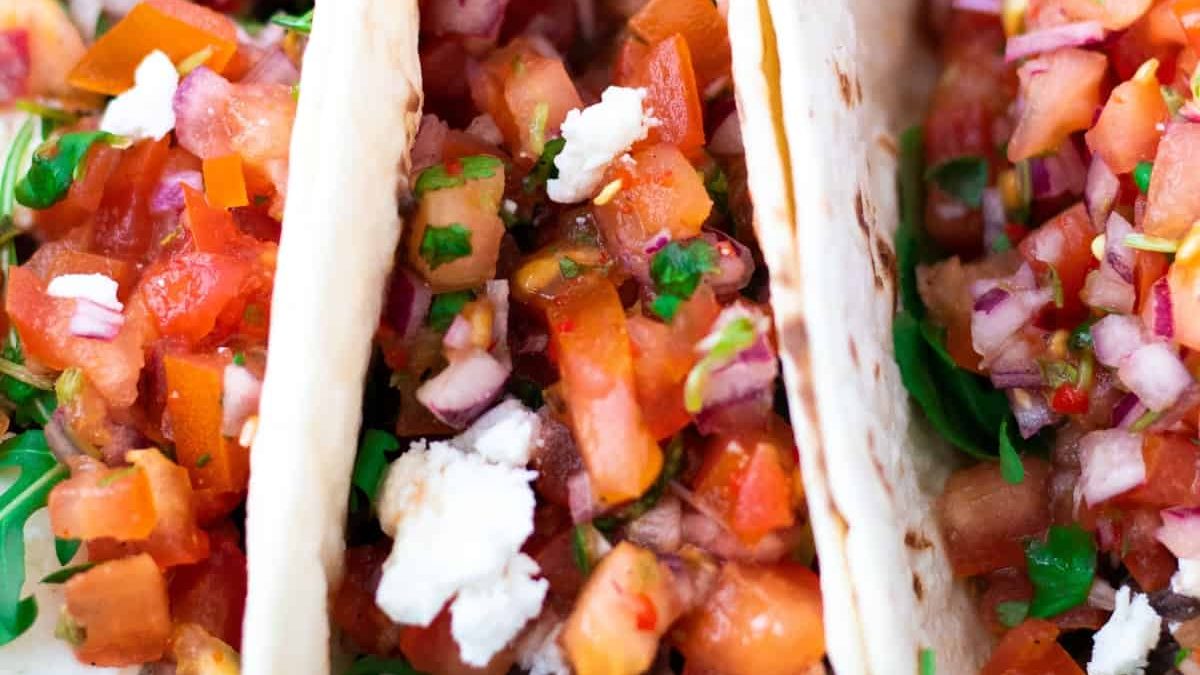 The best Vegetarian Tacos ever had are filled with refried black beans, crumbled feta cheese and topped with heaps of homemade pico de gallo. A quick and easy vegetarian taco recipe that's sure to have you coming back for more! Get the recipe from always use butter
Air Fryer Fish Tacos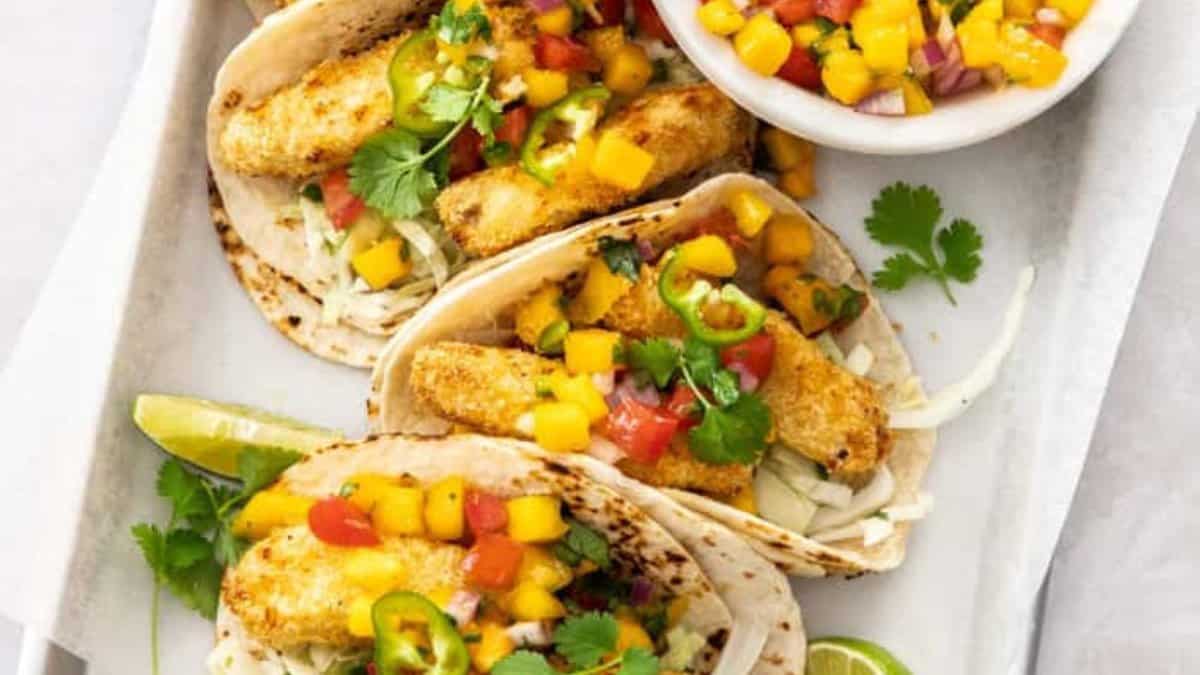 A flavorful homemade lime coleslaw and mango salsa pairs perfectly with these crispy fish tacos in the air fryer. Get the recipe from Sustainable Cooks
Tempeh Tacos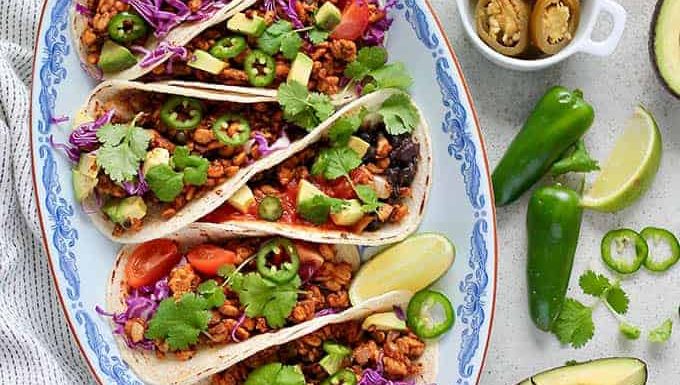 These vegetarian tacos are made with an easy vegan taco filling made from tempeh. They're super fast to make, healthy, and delicious, and the vegan taco meat is full of plant-based protein and gut-friendly bacteria thanks to the tempeh. Get the recipe from Hey Nutrition Lady
Street Tacos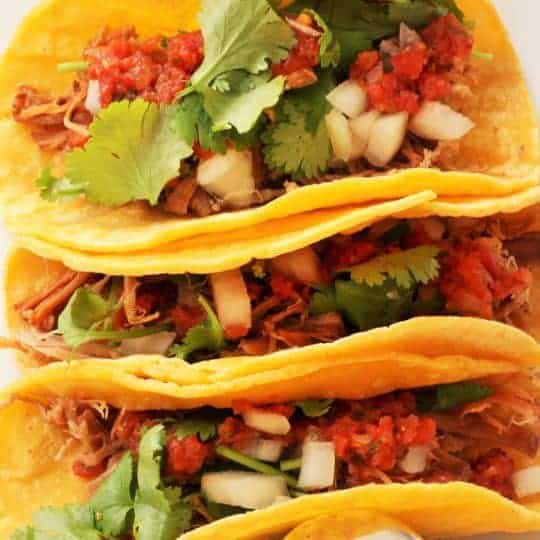 A delicious and speedy dish that allows for personalizing by every member of the family. Who doesn't love getting their own way at dinner? Get the recipe from Sustainable Cooks
Sheet Pan Halloumi Tacos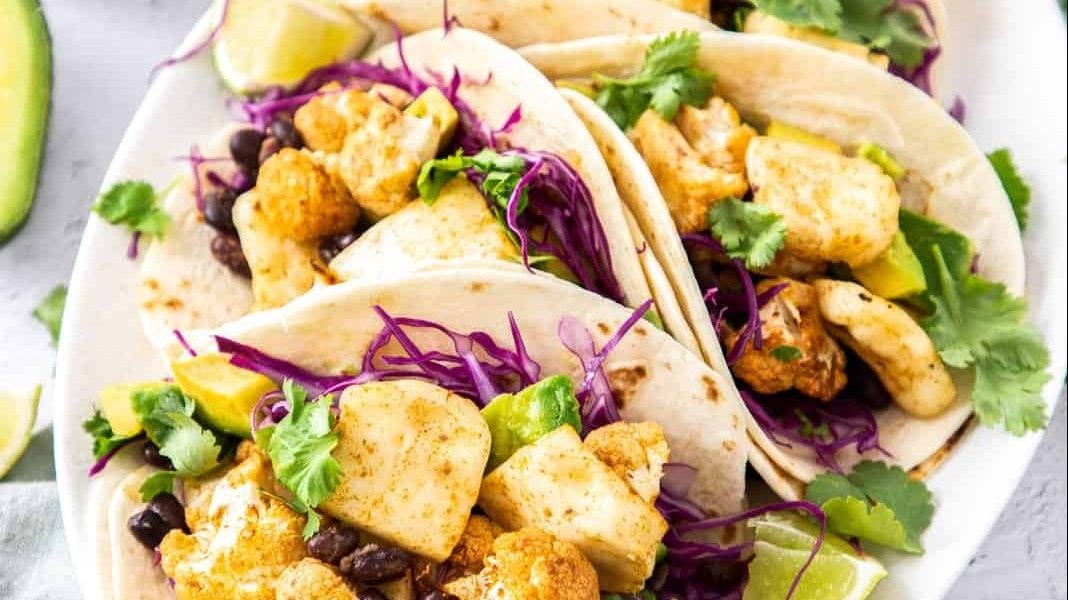 Sheet Pan Halloumi Tacos with Cauliflower and Black Beans! Everything comes together on one pan which makes them easy enough to whip up for a weeknight dinner, and delicious enough to impress a crowd. Get the recipe from Hey Nutrition Lady
Salmon Tacos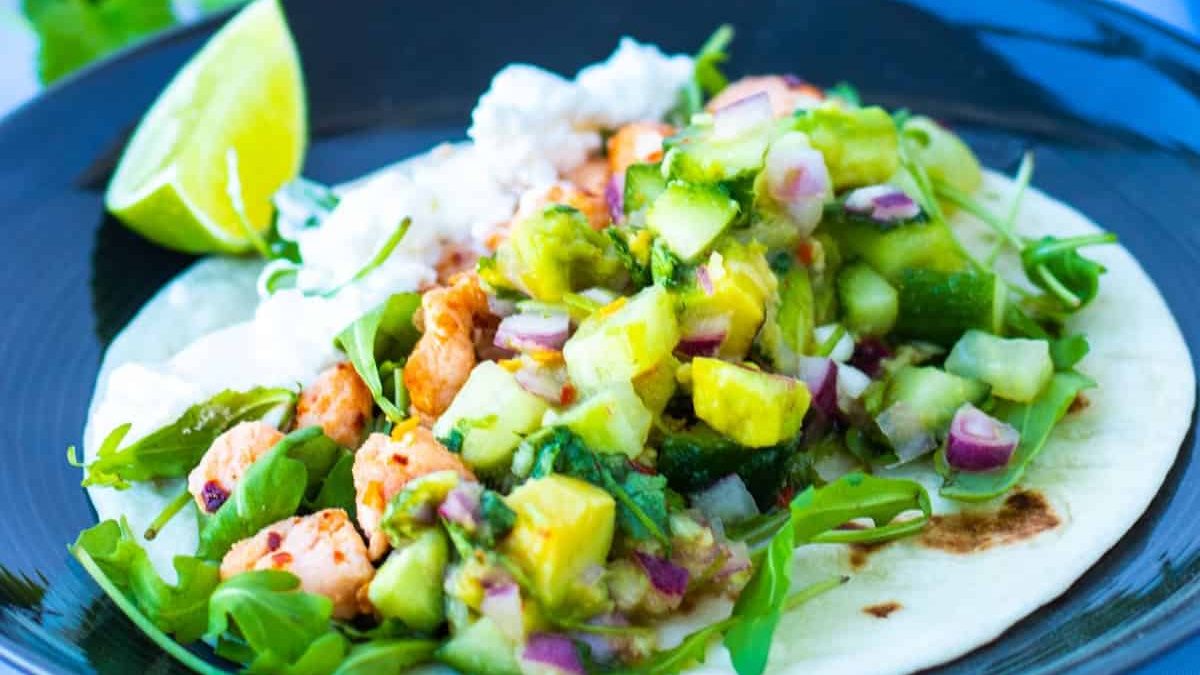 Healthy salmon is seasoned lightly, pan-fried quickly, and deliciously paired with a super easy Ginger Avocado Salsa to make the perfect healthy Salmon Tacos. All with just a few short minutes of cooking, loads of health benefits and even more taste! Get the recipe from always use butter
Crispy Lemongrass Chicken Tacos
Quick and easy crispy chicken tacos made with soft corn tortilla shells filled with flavorful lemongrass chicken and crispy tortilla chips! Best of both worlds, crispy and soft taco in one!
You can get the Crispy Lemongrass Chicken Tacos recipe here.
Smoker Grilled Fish Tacos
Summer is the perfect time for outdoor cooking and smoker grilled fish tacos with garlic cilantro lime coleslaw is a dish you don't want to miss. This recipe is easy to make on a Traeger grill and features delicious smoked tilapia and a tasty coleslaw. Get the Recipe: Smoker Grilled Fish Tacos
22 Dump-and-Bake Dinners For When You're Craving Comfort Food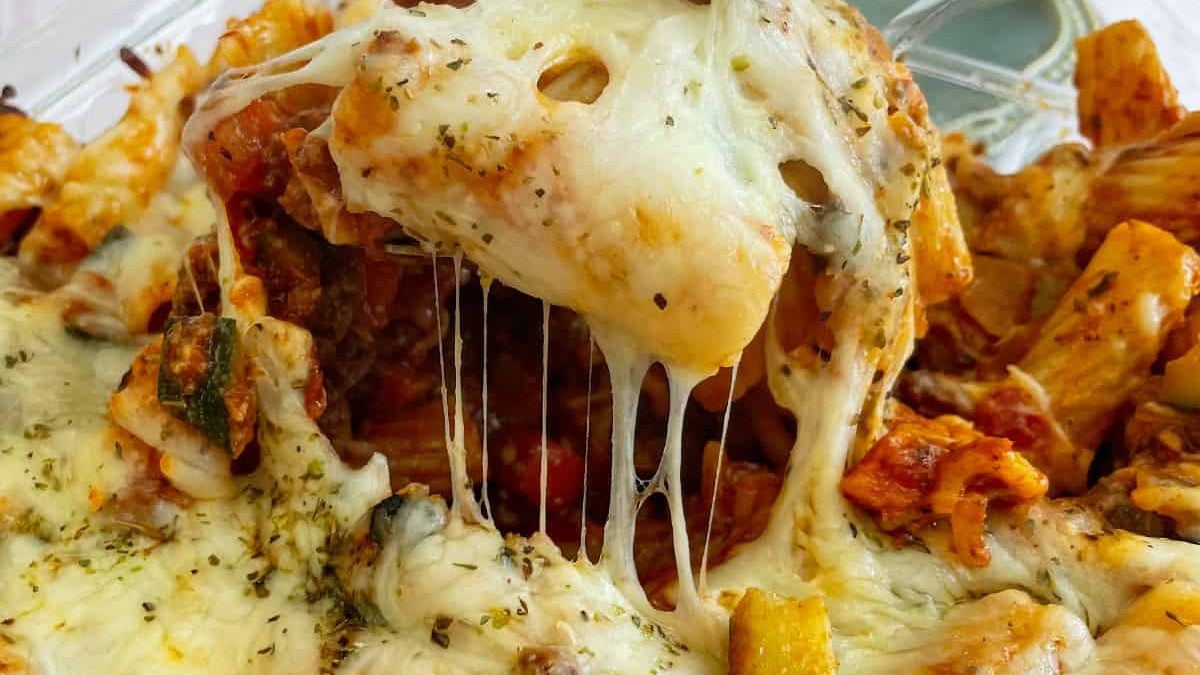 Craving comfort food but short on time? We've got you covered with 22 dump-and-bake dinner recipes that are perfect for those cozy evenings when you want a hearty meal without all the fuss. These dishes are a breeze to prepare, making your comfort food cravings super easy to satisfy, and clean up even easier! Get the whole list.
12 Crockpot Recipes That Will Help You Survive Winter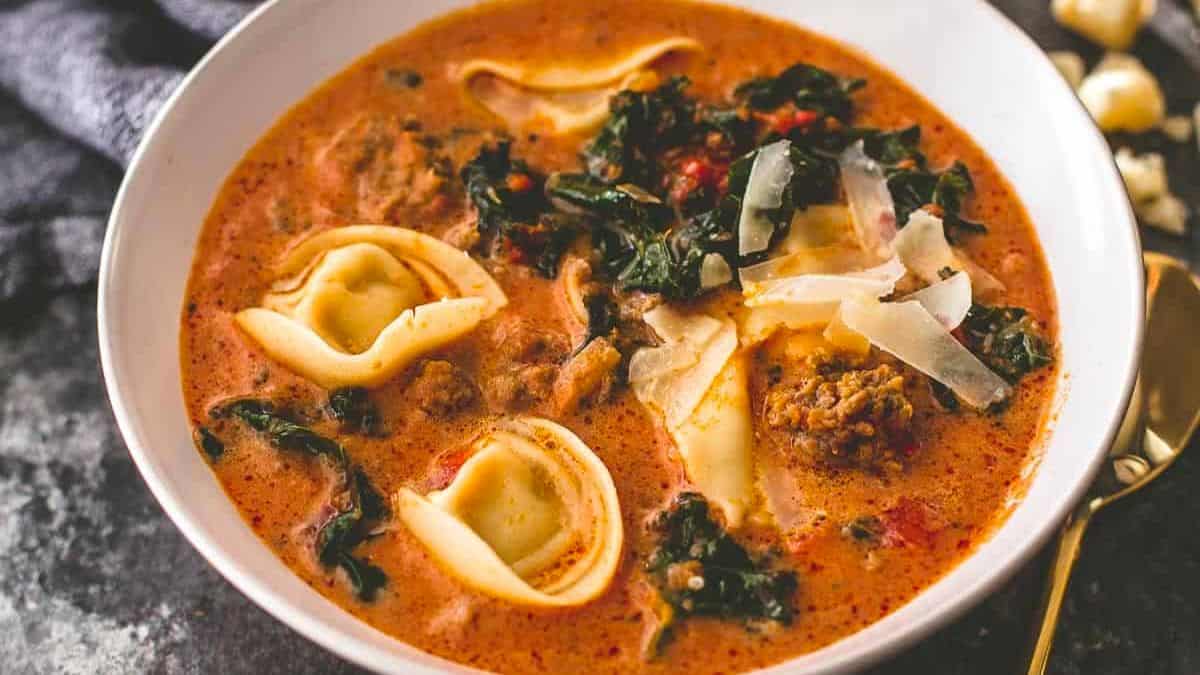 As the need comfort food rises with the weather cooling down, nothing beats the convenience of a crockpot meal. In this roundup, we've gathered 12 slow-cooker recipes that will not only keep you warm but also save you time and effort in the kitchen. Get the whole list.
60+ Dump-and-Bake Recipes for Stress-Free Dinners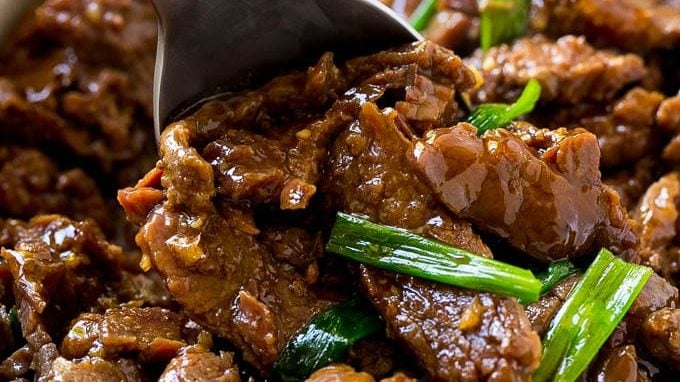 If you need fast supper ideas that require minimal prep work, we've got you covered. This collection of dump-and-bake recipes will save the day as you can enjoy stress-free cooking, even on busy weeknights. You'll want to add these recipes to your dinner rotation! Find the whole list here.
33 Casserole Recipes Your Family Will Love!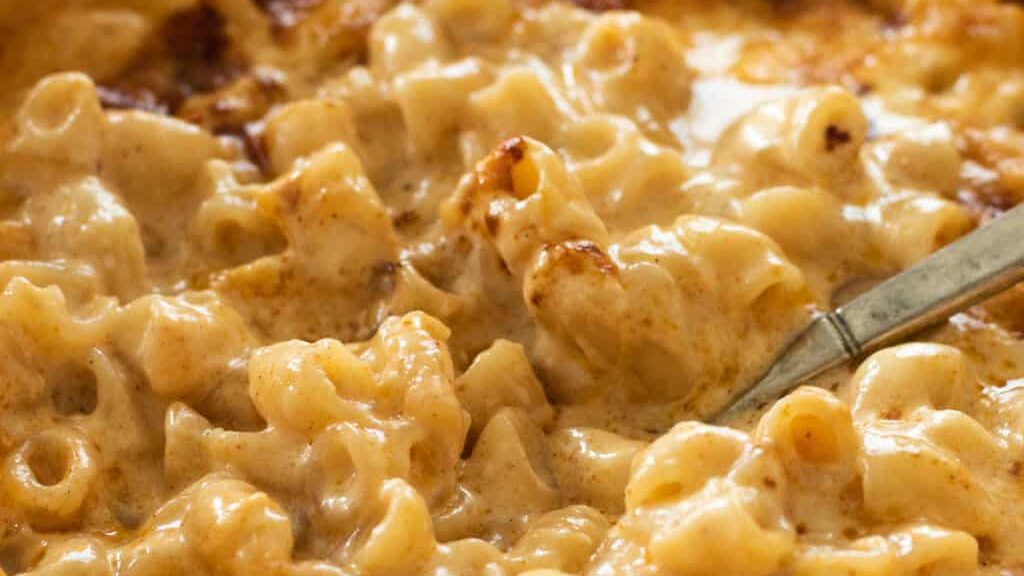 Casserole recipes are a lifesaver! They are easy to dump and bake, which makes them a suitable choice for a weeknight dinner. Now, you can get all your to-do list wrapped up while the oven does most of the work. Your delicious dinner is ready in no time! Find the whole list here.
Slow Cook, Quick Prep: 12 Easy Weeknight Crockpot Recipes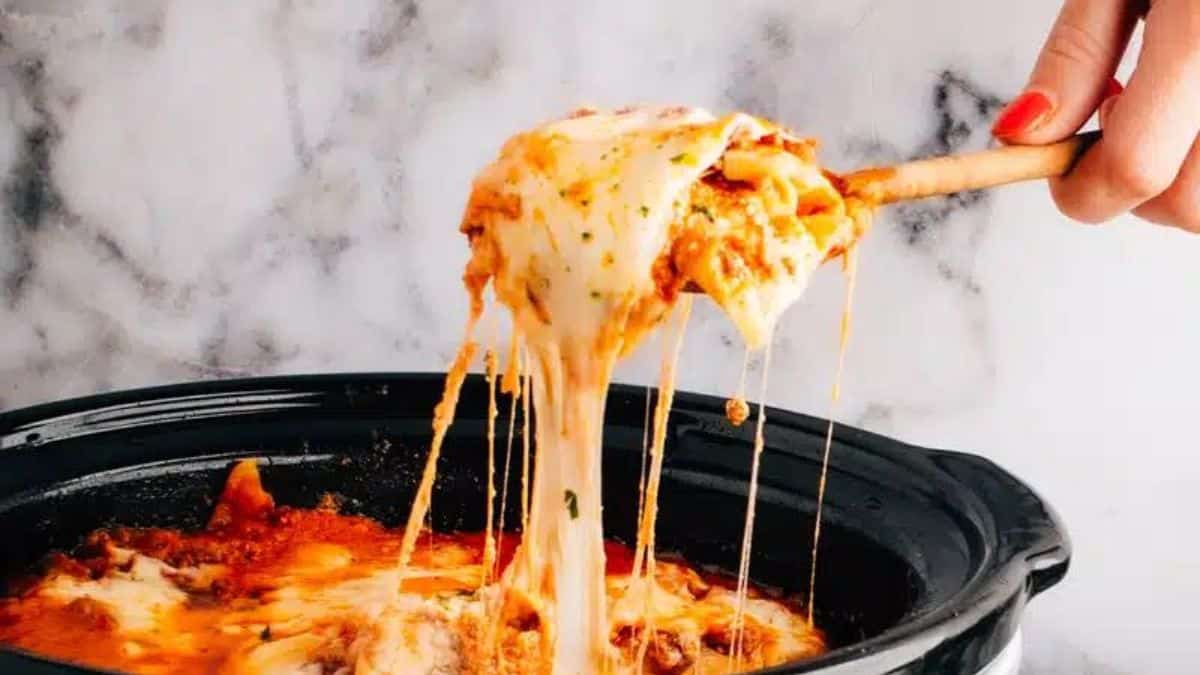 Busy weeknights call for a cooking solution that's both effortless and delicious. That's where these recipes come in. With minimal prep and the magic of a slow cooker, you can have mouthwatering meals ready to savor as soon as you walk through the door. Let's dive into these 12 easy weeknight crockpot recipes that will make your evenings a breeze! Find the whole list here.