Ready to take your grilling skills to the next level? Whether you're a seasoned grill master or a beginner, these 13 simple BBQ salmon recipes are here to help you shine at your next gathering. Get ready to impress your guests with deliciously grilled salmon that's bursting with flavor!
Quick and Easy Salmon Burger Recipe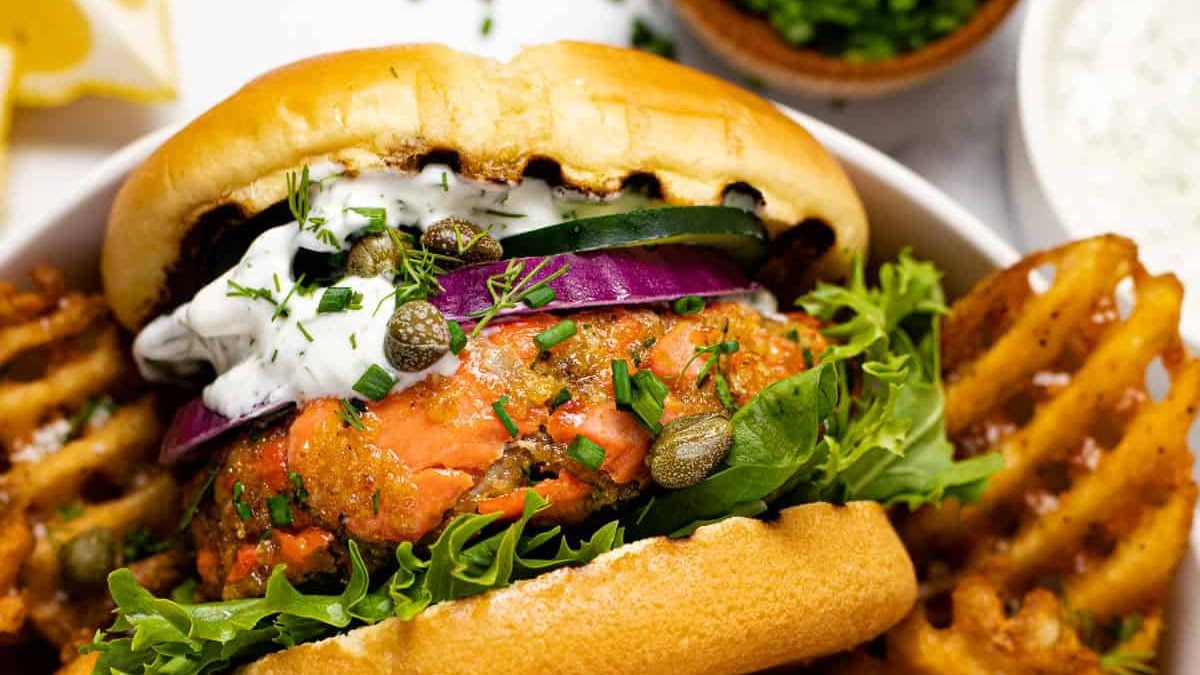 This easy salmon burger recipe comes together in about 20 minutes and is loaded with flaky roasted salmon, fresh herbs, and lemon zest for a family favorite everyone will love! It's the perfect quick and easy way to use up leftover roasted salmon and get a serving of heart healthy fish.
Grilled Salmon Packets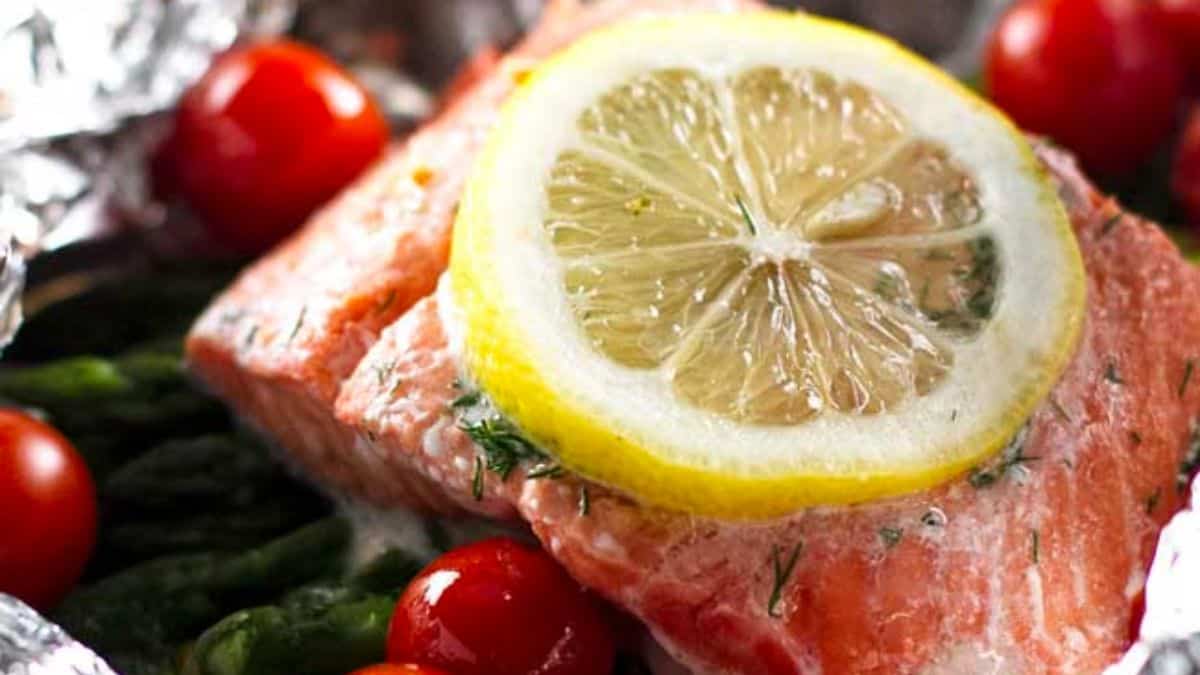 20-minute grilled salmon packets with grape tomatoes, asparagus, and fresh dill. It's what we all need – an uncomplicated and easy dinner idea.
Home-Smoked Salmon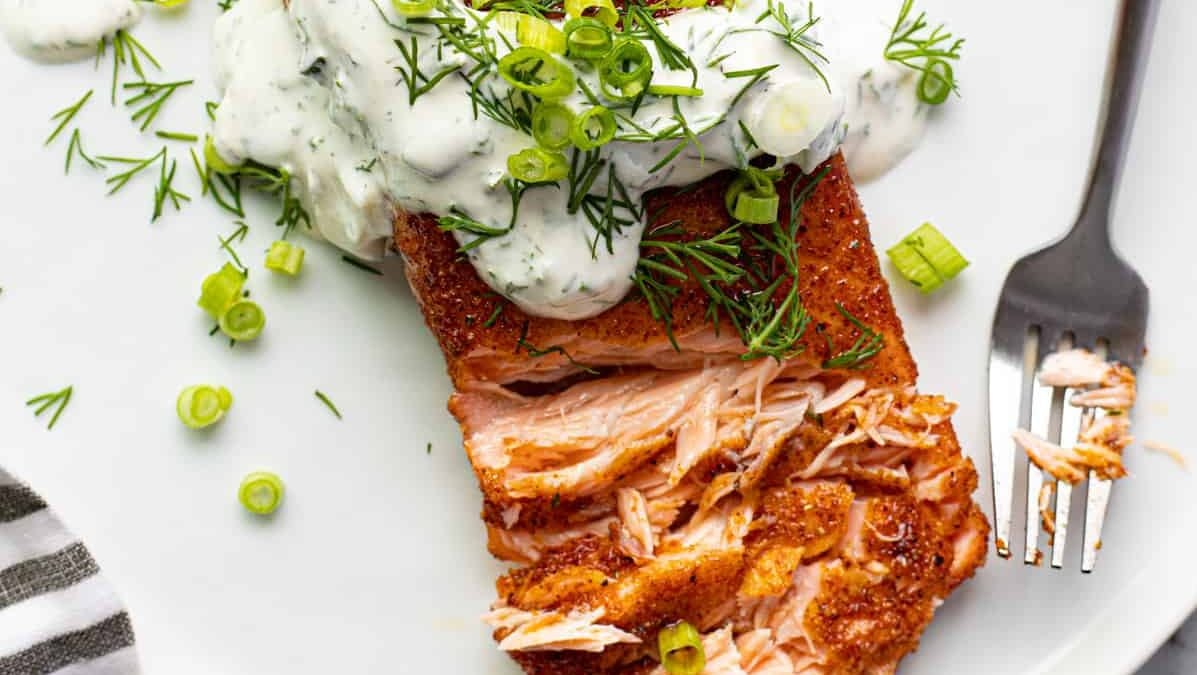 This quick and easy smoked salmon recipe takes about an hour and gives you the juiciest, flaky, most flavorful salmon you've ever had! It's smothered in Dijon mustard, generously seasoned with an easy dry rub, and then smoked to perfection for a delicious twist on your usual salmon dinner.
Get the recipe: Home-Smoked Salmon
Easy Grilled Salmon Recipe with Chickpea Salsa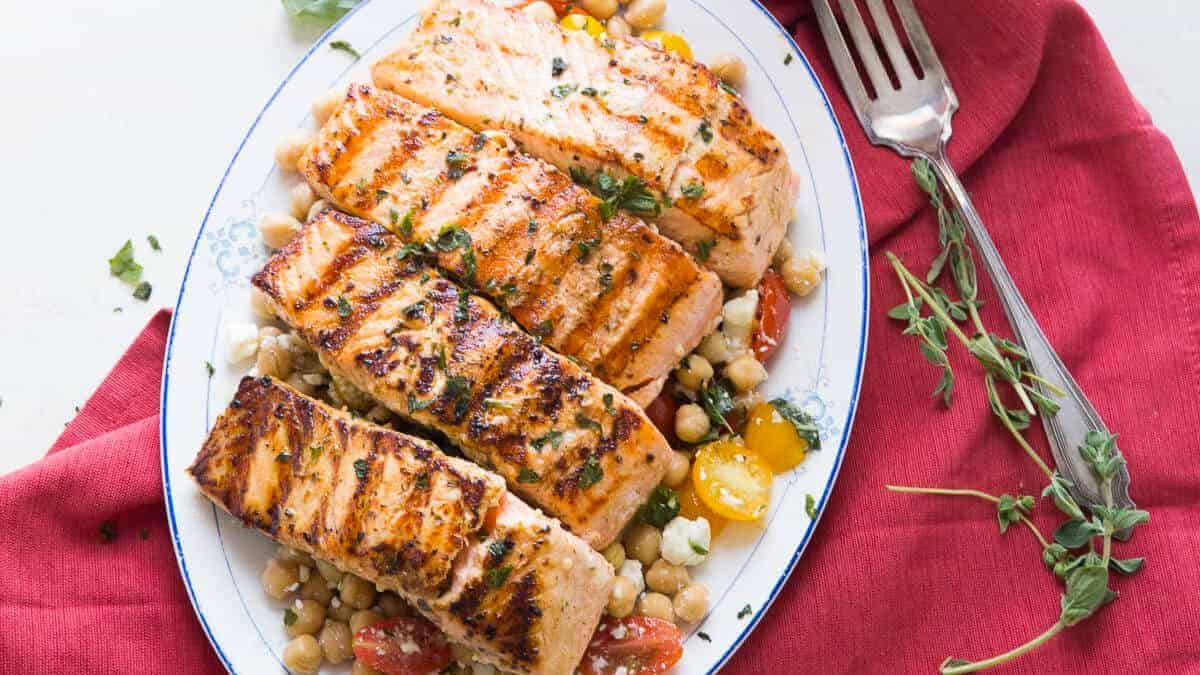 This easy grilled salmon recipe makes dinner easy and flavorful!
Salmon Niçoise (Grilled or Slow-roasted)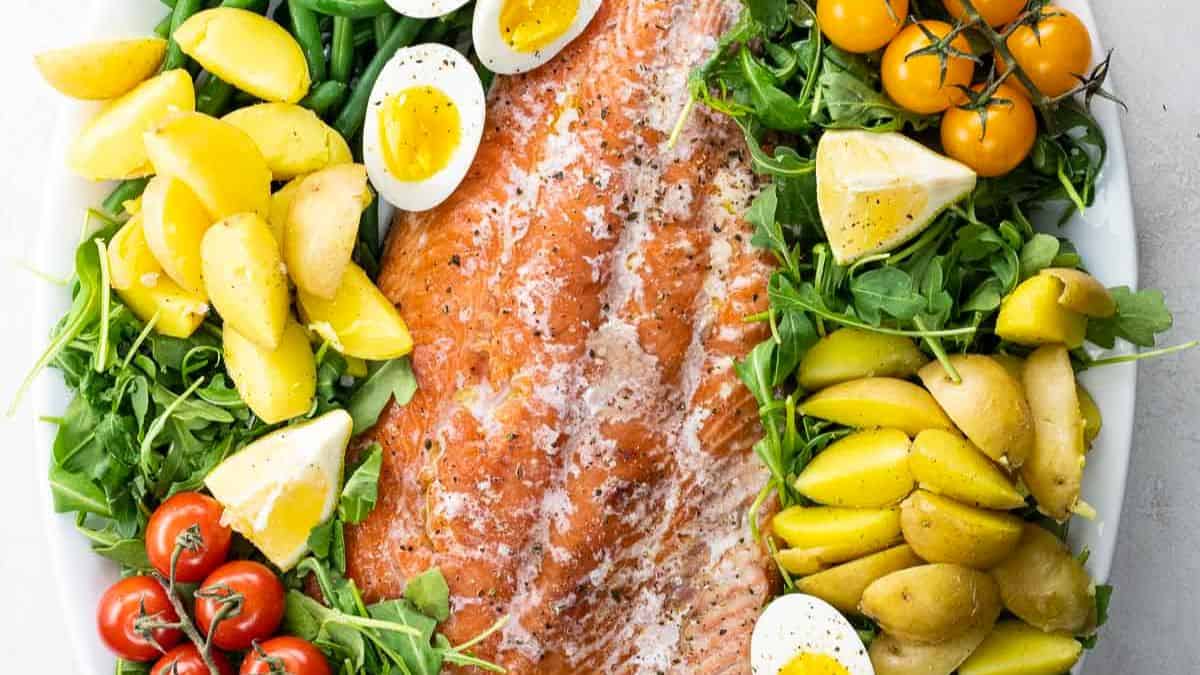 A salad platter makes an easy and elegant meal — it's basically a party on a plate. Salmon Nicoise salad is a beautiful, flexible, and crowd-pleasing theme for a platter salad. Here's how to make it, with variations.
Get the recipe
Cajun Grilled Salmon with Cucumber Salsa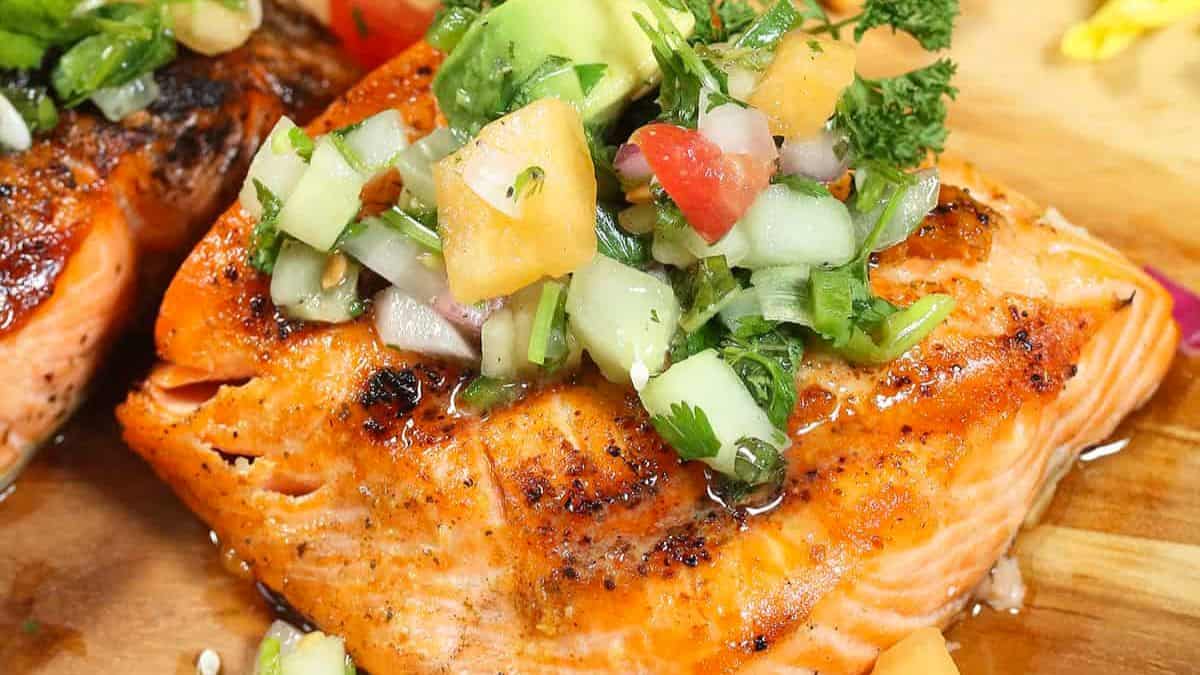 Summer means grilling and this moist, tender Cajun Grilled Salmon couldn't be easier or tastier. Its spicy, smoky flavor is perfectly complimented with a topping of fresh, cool cucumber salsa. Make the salsa ahead of time and dinner is on the table in 30!
Rainbow Salmon Skewers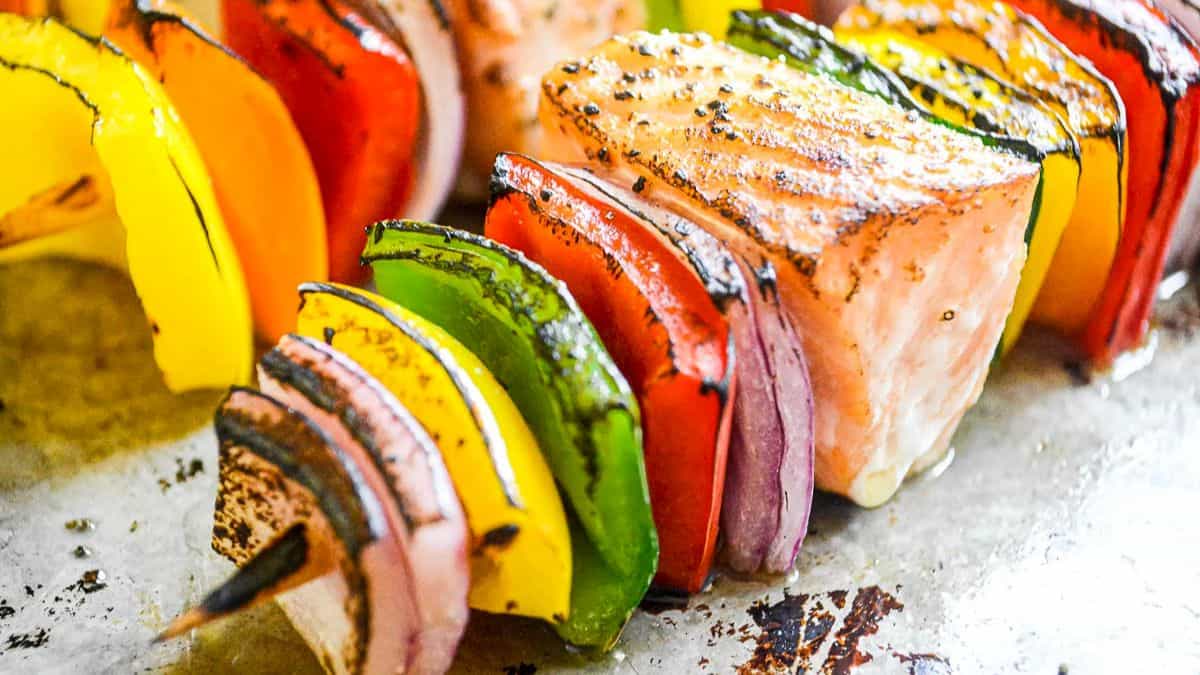 Rainbow Salmon Skewers are easy, healthy, and so fun to make ~ these colorful fish kabobs are our favorite 30 minute meal, on the grill or in the oven.
Traeger Grilled Salmon Recipe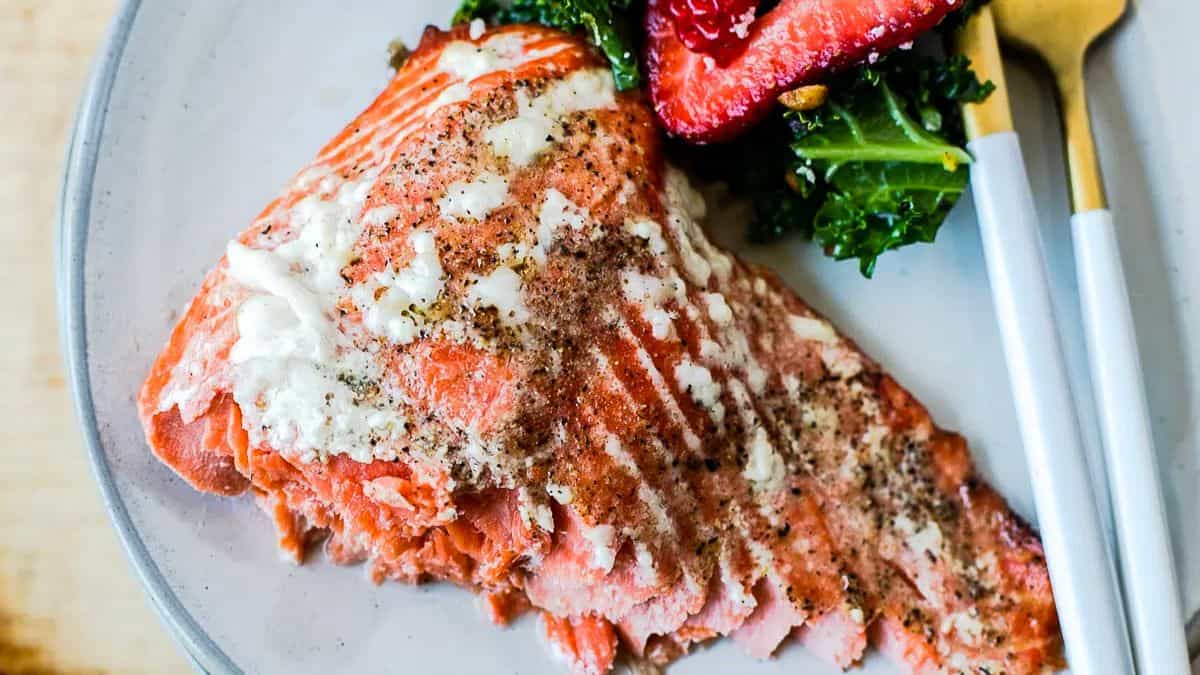 The best Traeger grilled salmon recipe! If you have a Traeger grill and salmon on hand and don't know what to do, this way of cooking salmon will leave you with great results every single time. Whether it's a whole salmon or salmon pieces, you'll find everything you need to know in this guide. This easy recipe leaves you with juicy salmon with so much flavor. Delicious fish for the entire family is definitely within reach!
Grilled Coconut Salmon Skewers with Peanut Sauce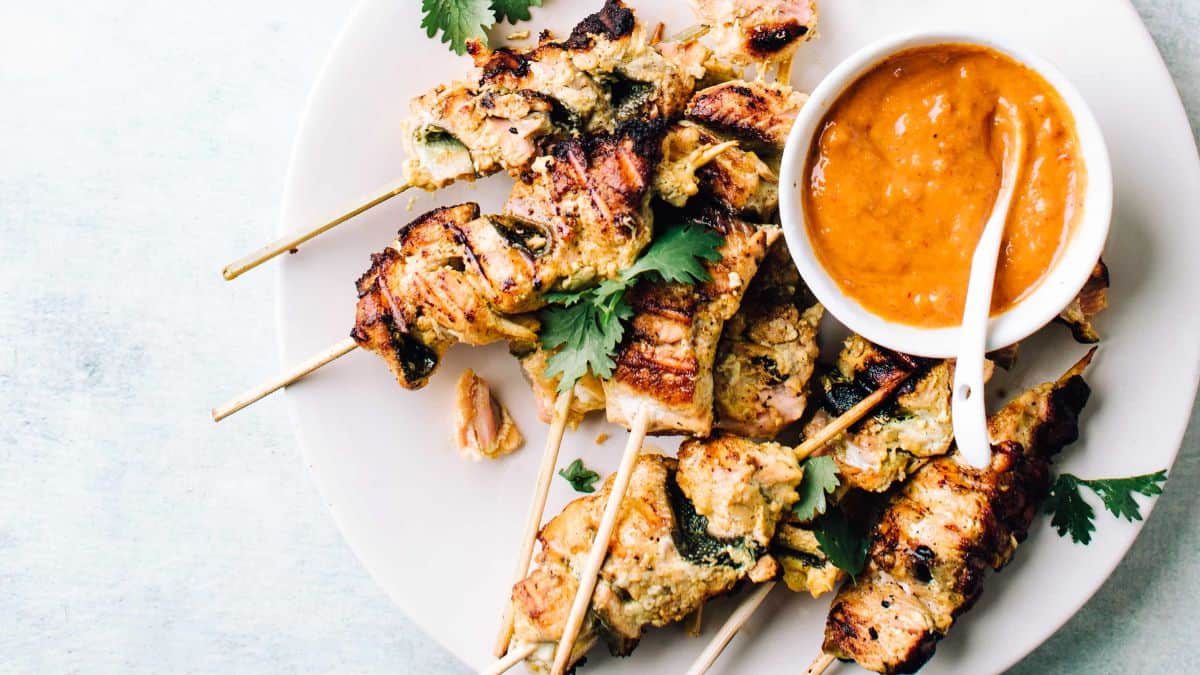 These gingery, coconut grilled salmon skewers are a total hit as either an appetizer or a main course. The peanut satay sauce uses an awesome shortcut and is so divine you'll want to put it on everything – your salmon, your rice, your sandwiches, your broccoli, your body. You can either grill the salmon skewers on an outdoor grill or on an indoor grill pan.
Grilled Salmon with Avocado-Melon-Cucumber Salsa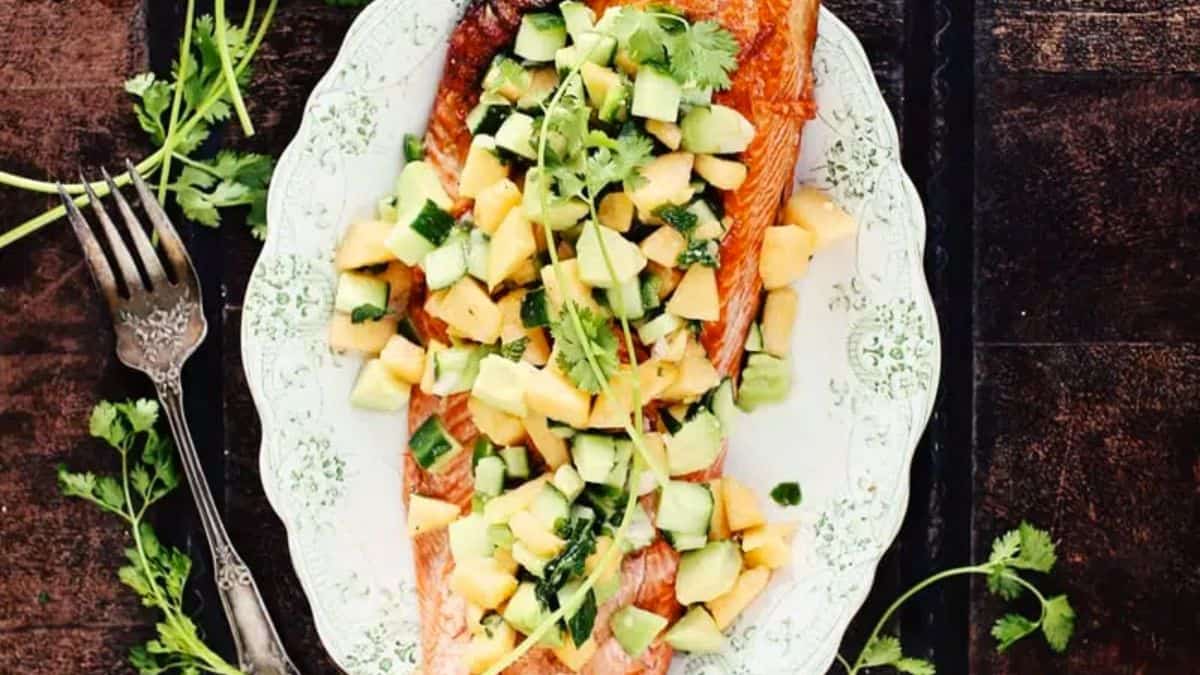 This incredible Grilled Salmon recipe is paired with a very summery Avocado-Melon Salsa. The richness of the salmon is cut by a deliciously spicy-sweet-salty-sour topping of sweet melon, creamy avocado, jalapeno and mint.
Italian Salmon Recipe
This Italian salmon recipe is full of fresh, delicious flavors. Salmon fillets are roasted in the oven with tomatoes, and garlic and finished off with fresh basil. This easy recipe is done in 30 minutes in a few simple steps, for the perfect weeknight meal!
Tandoori Salmon Kebabs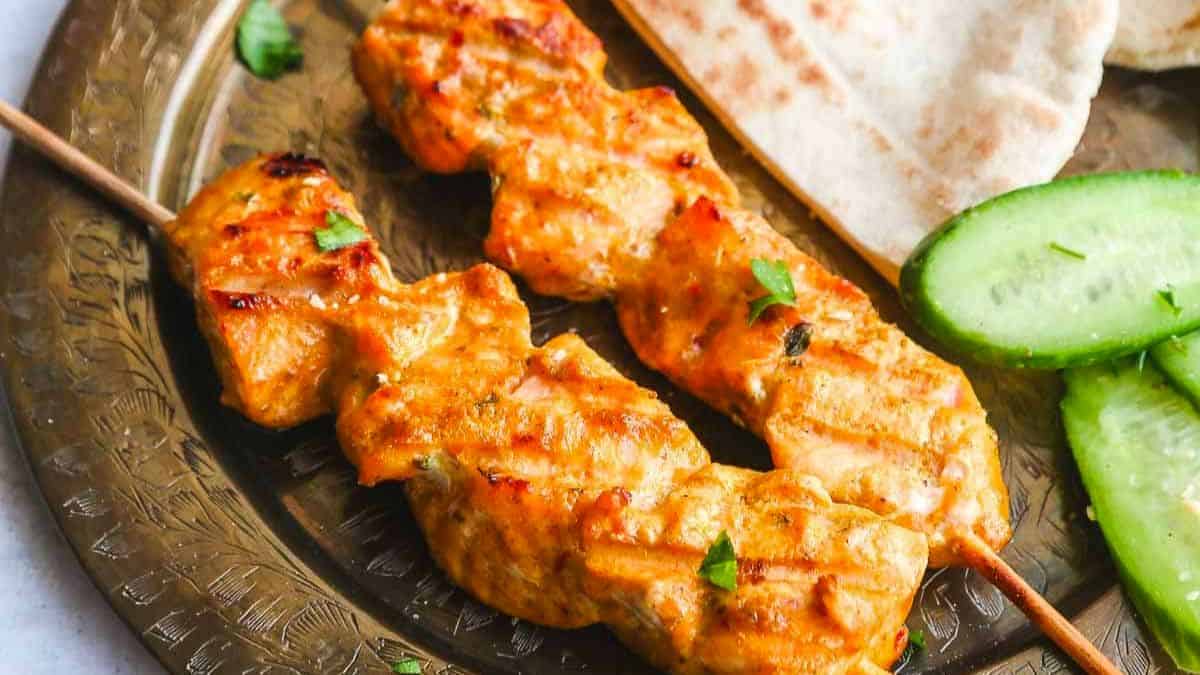 Tandoori salmon kebabs are perfect for a summer BBQ! Served in fresh pitas with a simple cucumber salad.
Grilled Salmon with Sour Cream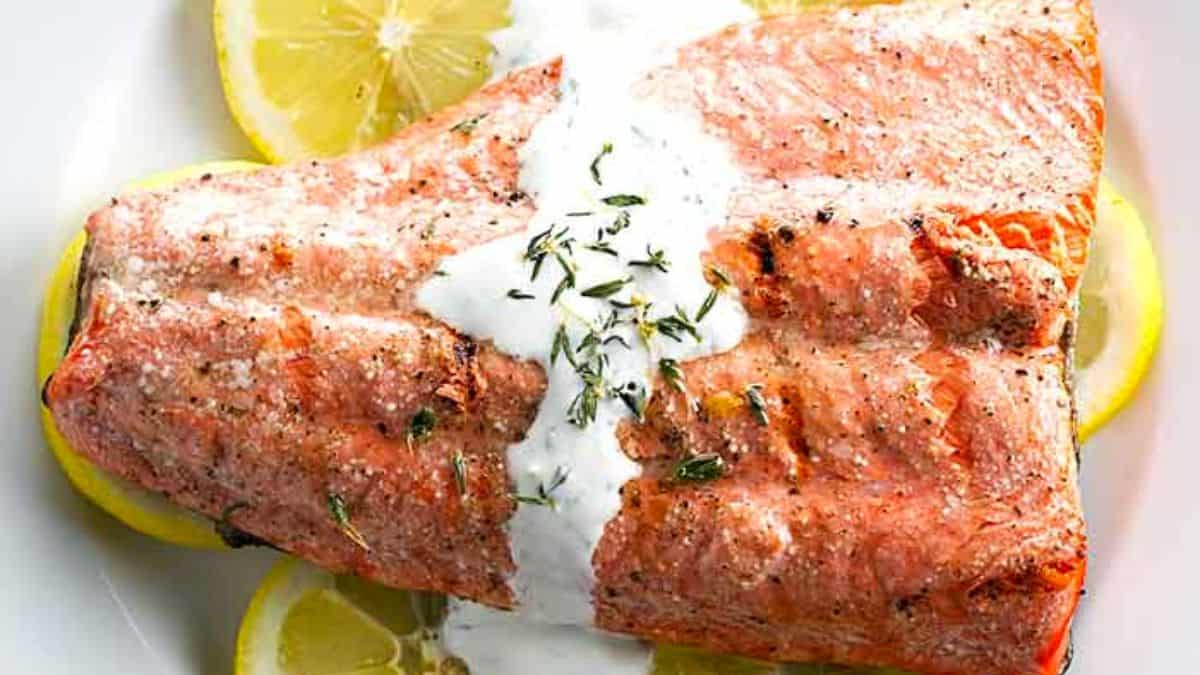 This easy salmon with sour cream recipe only takes 20 minutes but tastes like a restaurant dish. The sauce for the grilled salmon is a simple sour cream sauce with thyme that takes about a minute to make! It's a simple and delicious dinner.
10 Most Unhealthy Foods Most People Don't Realize Are Junk Foods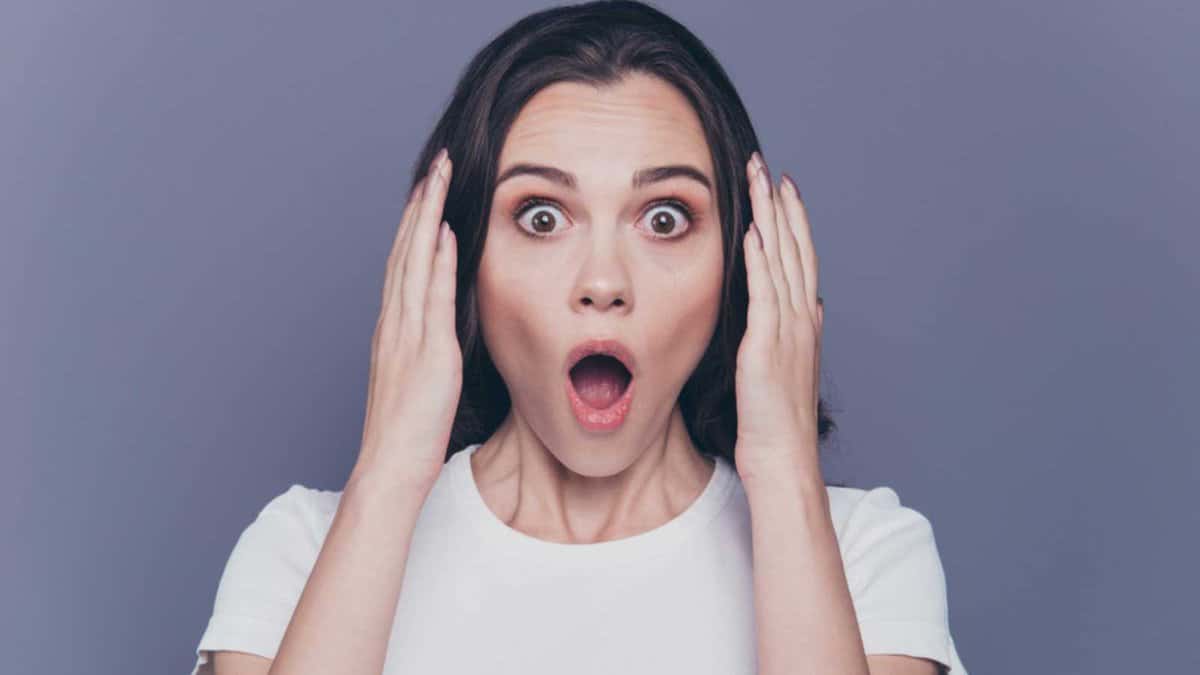 Surprisingly there are a lot of foods that consumers assume are healthy when they definitely aren't. We often don't bother to check the labels of foods that have always been marketed to us as beneficial. According to a popular internet forum, these 10 foods are super unhealthy foods - most people just don't realizeit. Get ready to be shocked, and maybe even clean out your pantry.
12 Ground Beef Dump-and-Bake Dinners for Super Busy Nights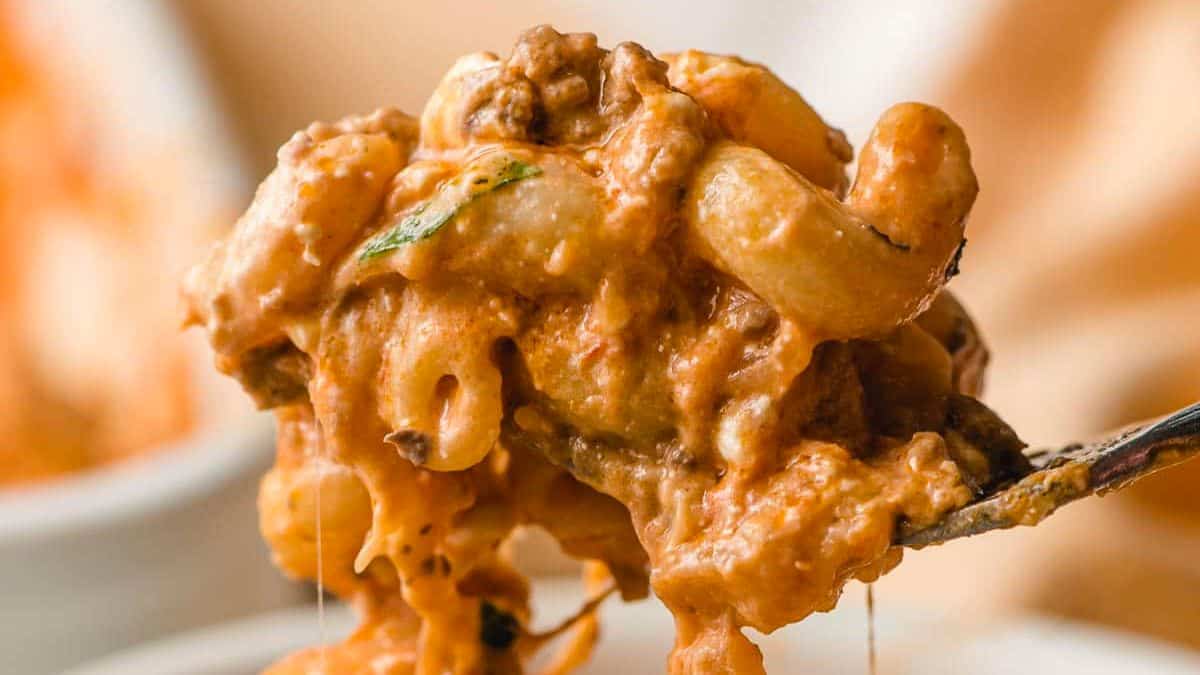 Say goodbye to complicated meal prep and hello to effortless cooking with these delicious dump and bake ground beef recipes. We've gathered a variety of delicious and hassle-free dishes that will save you time in the kitchen. Get ready to enjoy hearty and satisfying meals with minimal effort, making weeknight dinners a breeze!
12 Dump-and-Bake Recipes Done in 30 Minutes (Or Less!)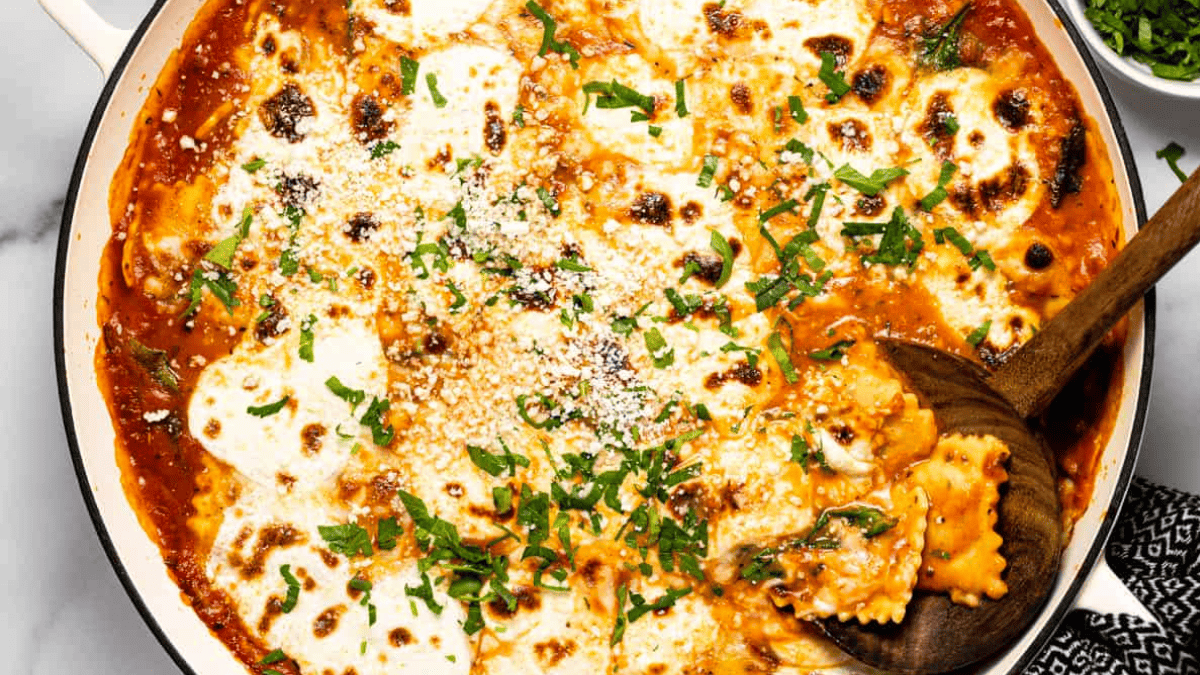 Say goodbye to complex prep and hello to easy and satisfying meals with this fantastic roundup of dump and bake recipes that can be done in under 30 minutes. These recipes range from hearty casseroles to creamy pasta dishes and will be the quick-fix recipes that will make your busy days a breeze!
Storebought Wins: 10 Foods That Are NOT Better Homemade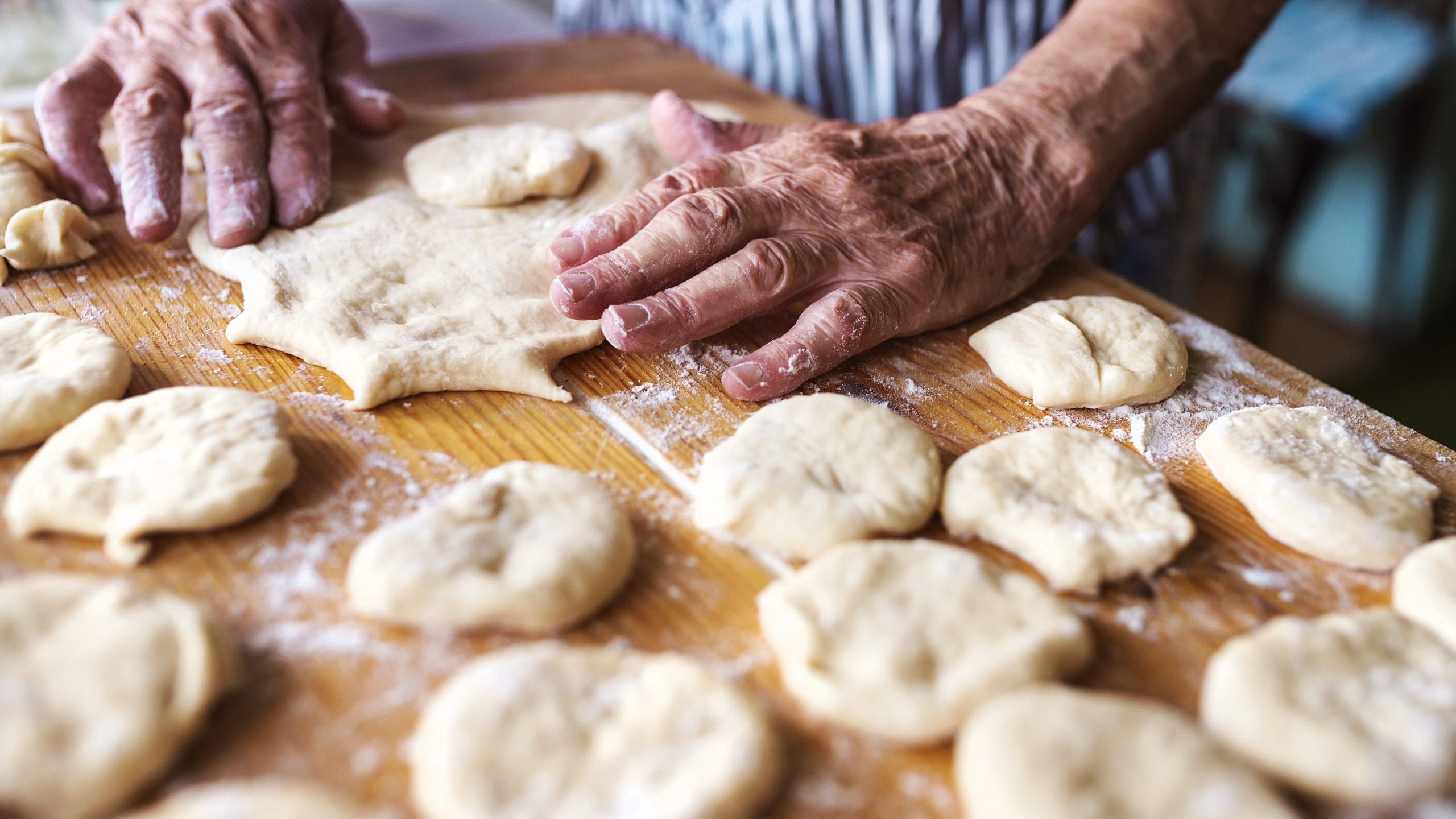 A lot of the time we value homemade food much higher than what we get from the store. And in many cases, this is correct - homemade is better. But for some foods, this is definitely not the case. Whether due to the difficulty of making it, lack of access to the right ingredients, or just the homemade version missing that special "something" we get in the storebought version - some foods are just not worth it making at home. Read on for the 10 top foods that are NOT better homemade, as decided by a group of foodies on an internet forum.
41 Easy But Fancy Meals You Can Make Tonight!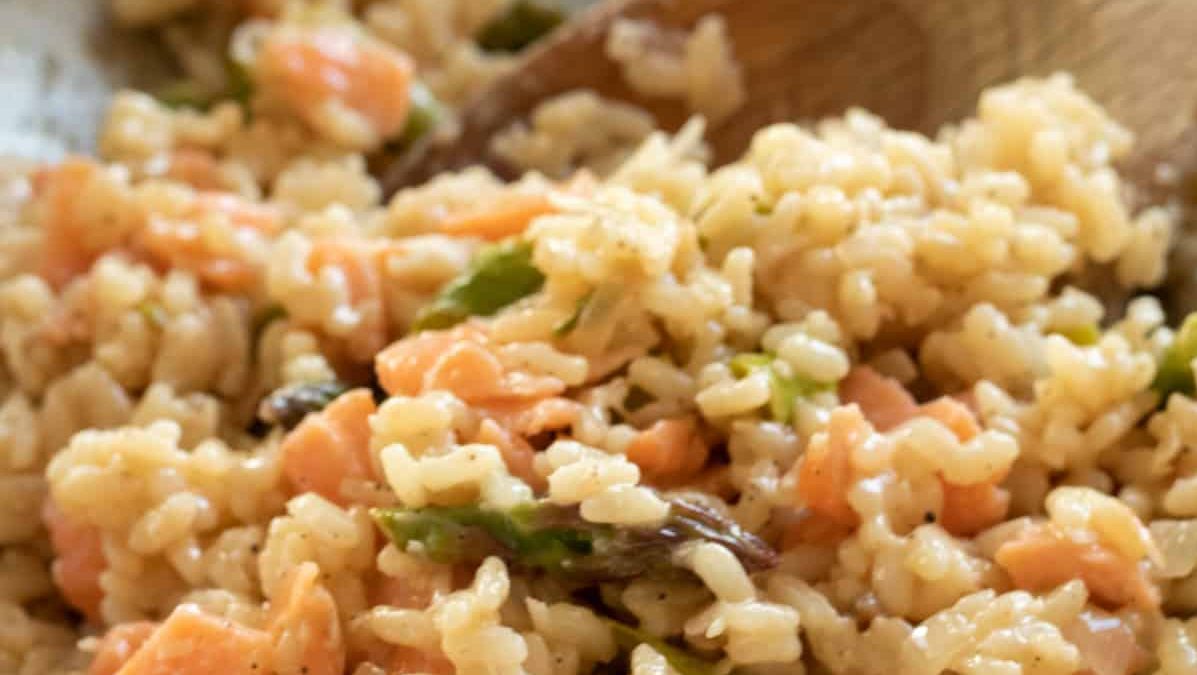 Do you want to impress your family or friends with a delicious home-cooked meal tonight? Here you go! We've put together a colelction of 41 exceptional recipes that are perfect for any night of the week. These easy-to-follow recipes use simple ingredients and straightforward techniques, helping you create a satisfying and flavorful meal right in the comfort of your own kitchen - even if you're not a cooking star!