As Thanksgiving approaches, why not steal the show with something other than the turkey and stuffing? To elevate your holiday celebration, we've gathered 12 Thanksgiving cocktails that bring warmth and flavor to the table. From apple ciders to cranberry flavored refreshments, these cocktails are sure to be the toast of your Thanksgiving feast!
Cranberry Champagne Cocktail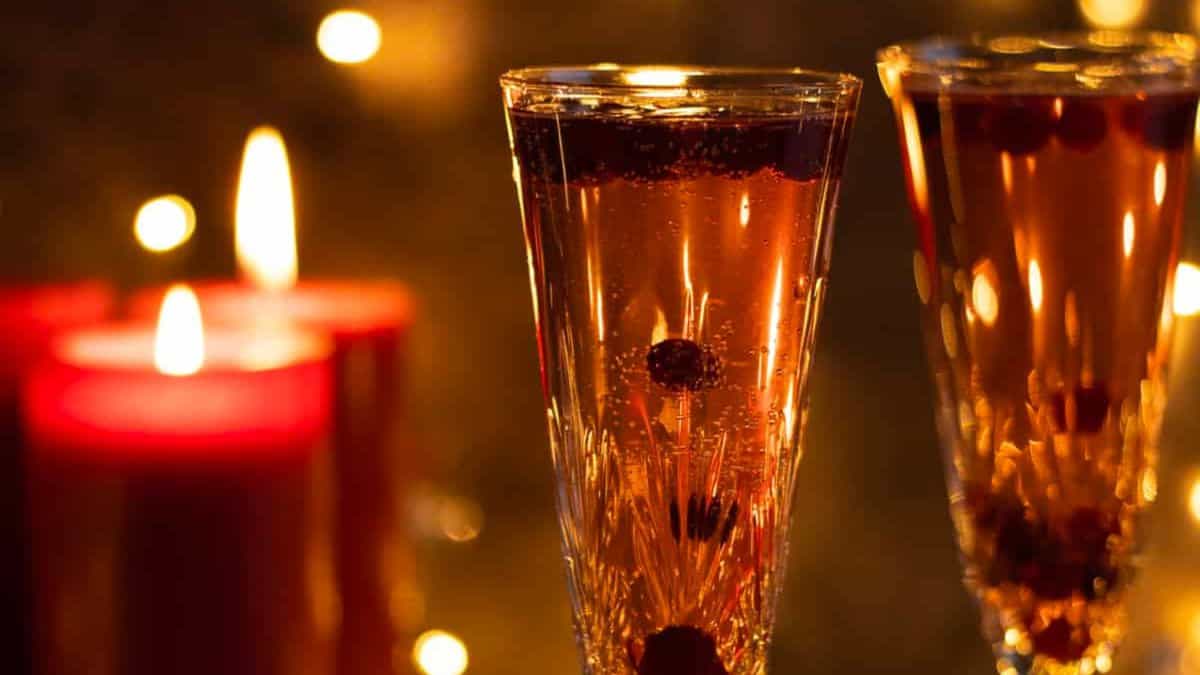 Get ready to celebrate with a sparkling Cranberry Champagne Cocktail. With festive champagne or sparkling wine, cranberry juice and a dash of gin for the ultimate fall and winter cocktail. Perfect for any party - done in 1 minute and easy to prep ahead.
Cranberry Ginger Ale Punch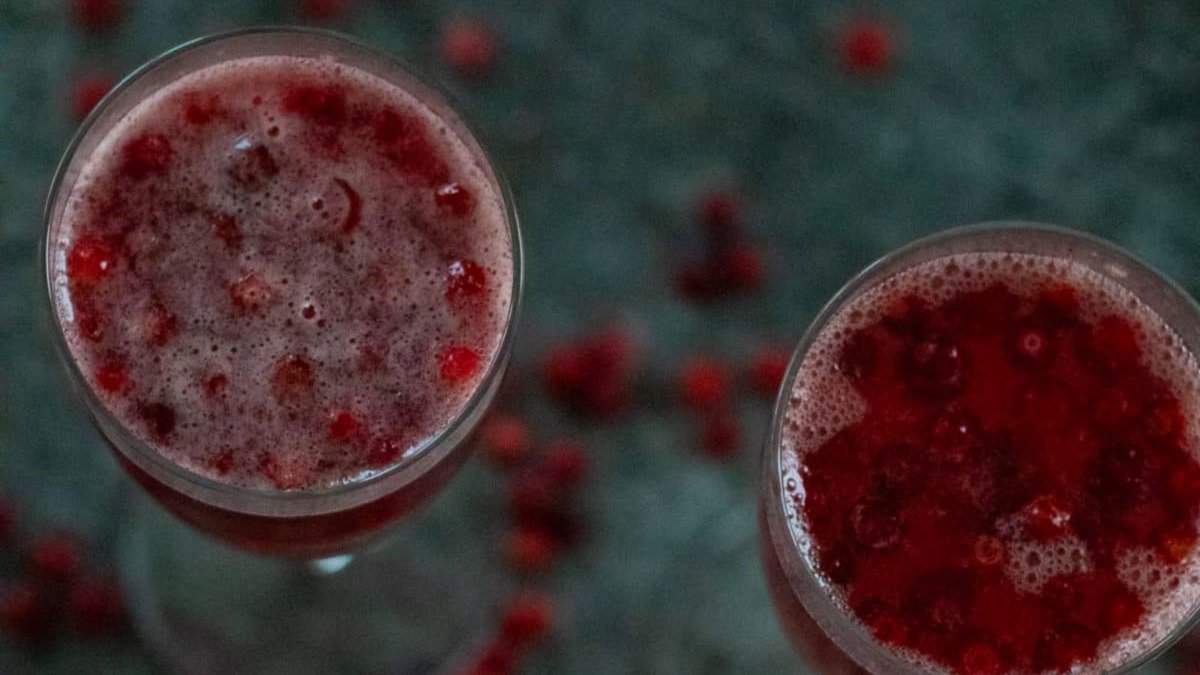 You just need 1 minute to make this sparkling Cranberry Ginger Ale punch! It's the perfect punch for all your holiday gatherings and easy to prep ahead. Just as delicious non alcoholic as it is spiked with some gin.
Apple Cider Punch with Bourbon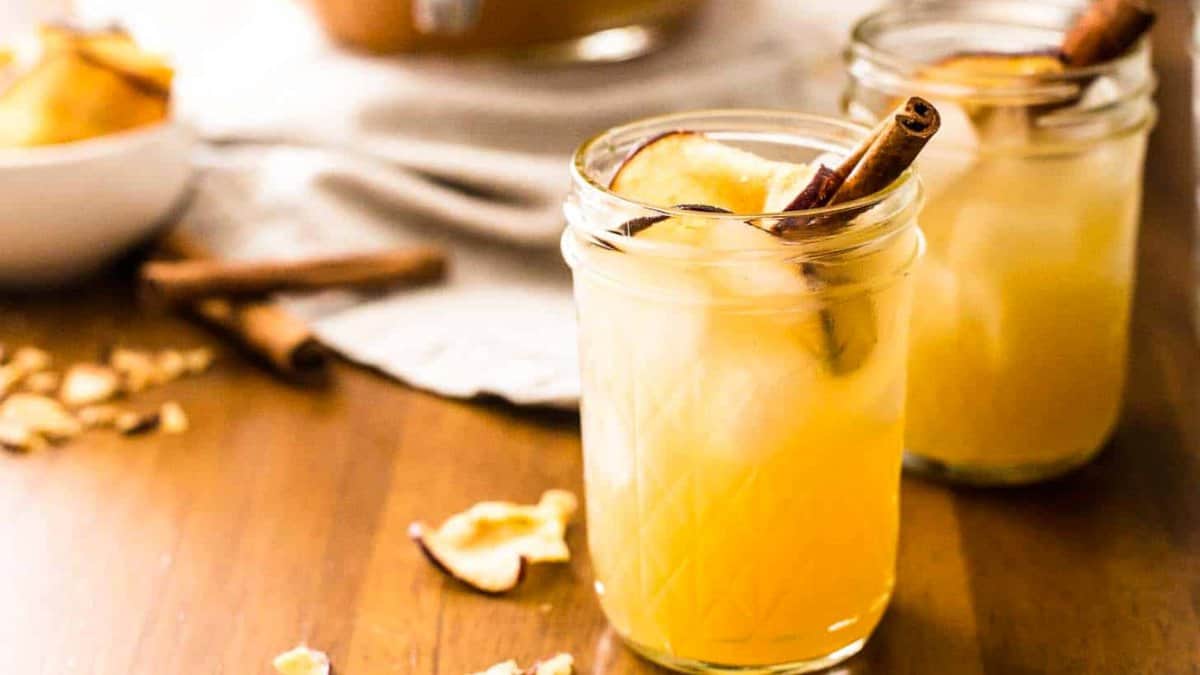 This festive apple cider punch comes together with delicious apple cider, ginger beer, and bourbon and can be made in batches to serve to a crowd.
Holiday Spiced Apple Cocktail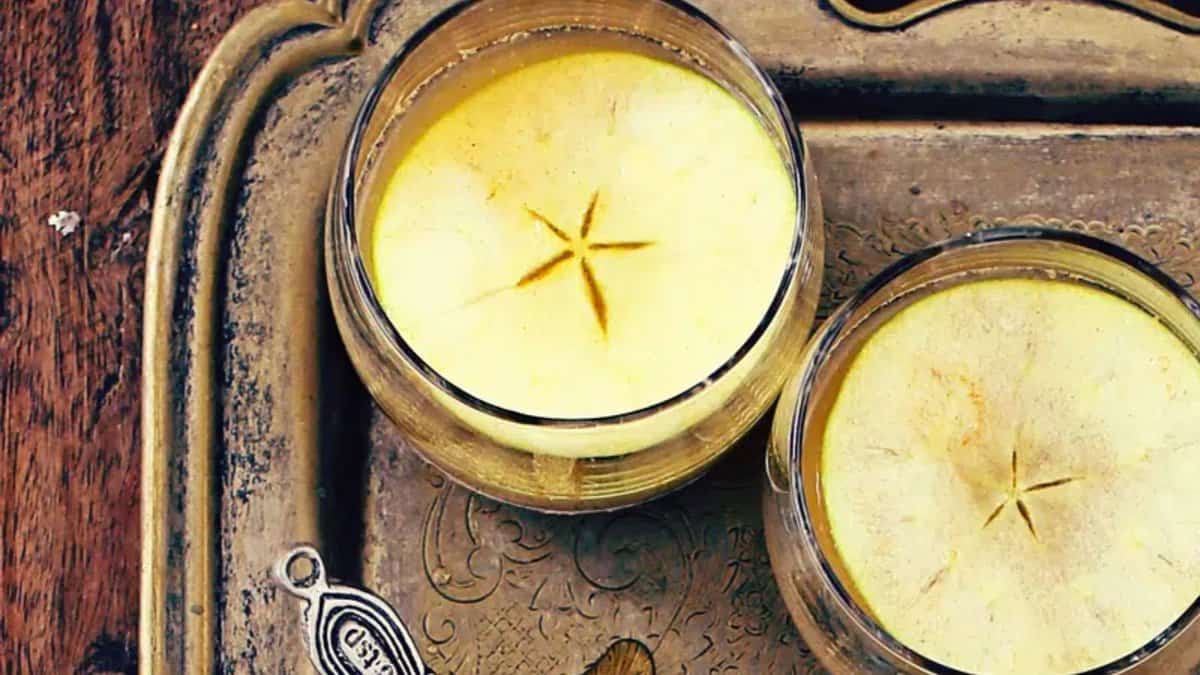 The gorgeous flavors of apple cider and spice, and the generous pour of warming bourbon come together to create the ultimate holiday cocktail.
Sparkling Cider Sangria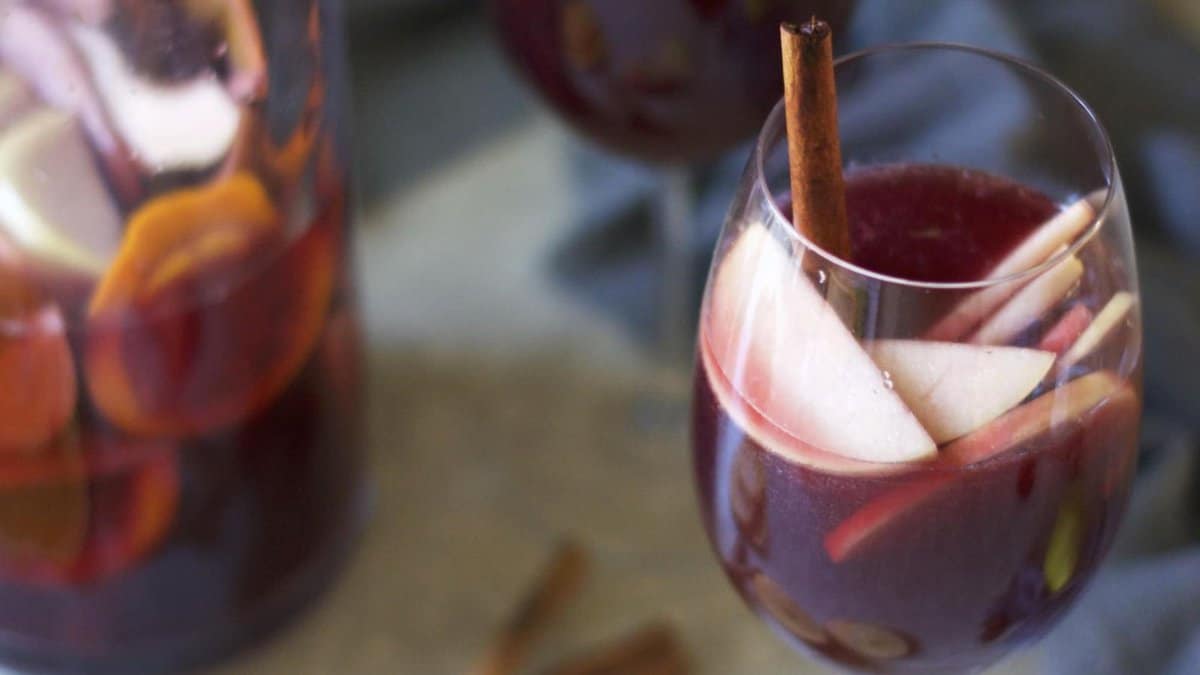 Use your favorite white wine in this irresistible apple cider sangria. You'll love the way it bursts with fall's best flavors like apple, citrus, cinnamon, and pear. I recommend making a batch ahead of time to maximize its flavor.
Citrus Mulled Wine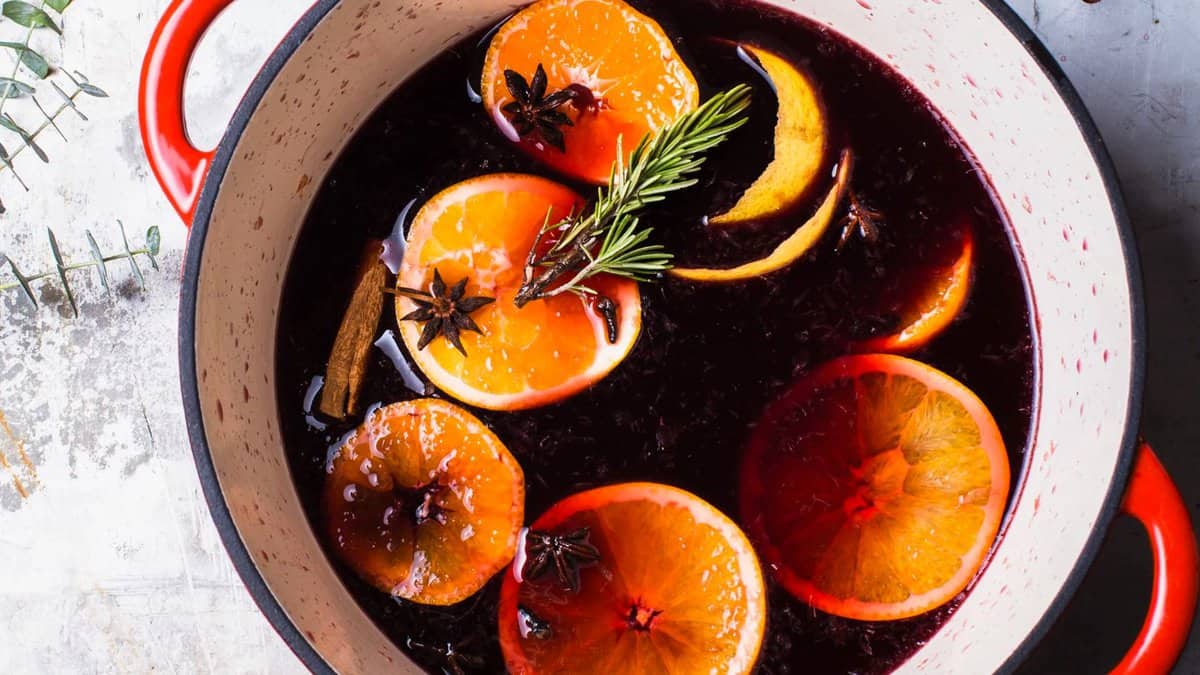 A delicious, easy mulled wine recipe that serves a crowd. It's festively spiced and loved by all, with brown sugar and citrus.
Cranberry Moscow Mule Recipe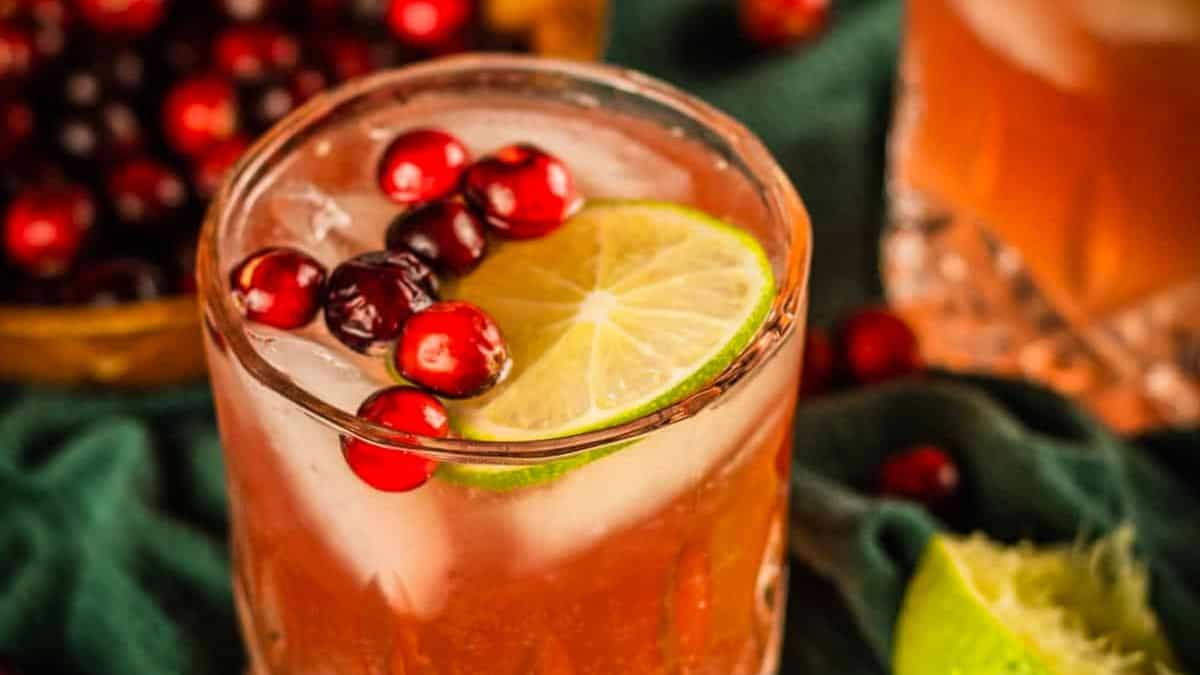 This cranberry moscow mule recipe puts a fun twist on the classic drink. Flavored with cranberry juice and lime and finished off with spicy ginger beer, this is the perfect cocktail for the holiday season.
Hot Toddy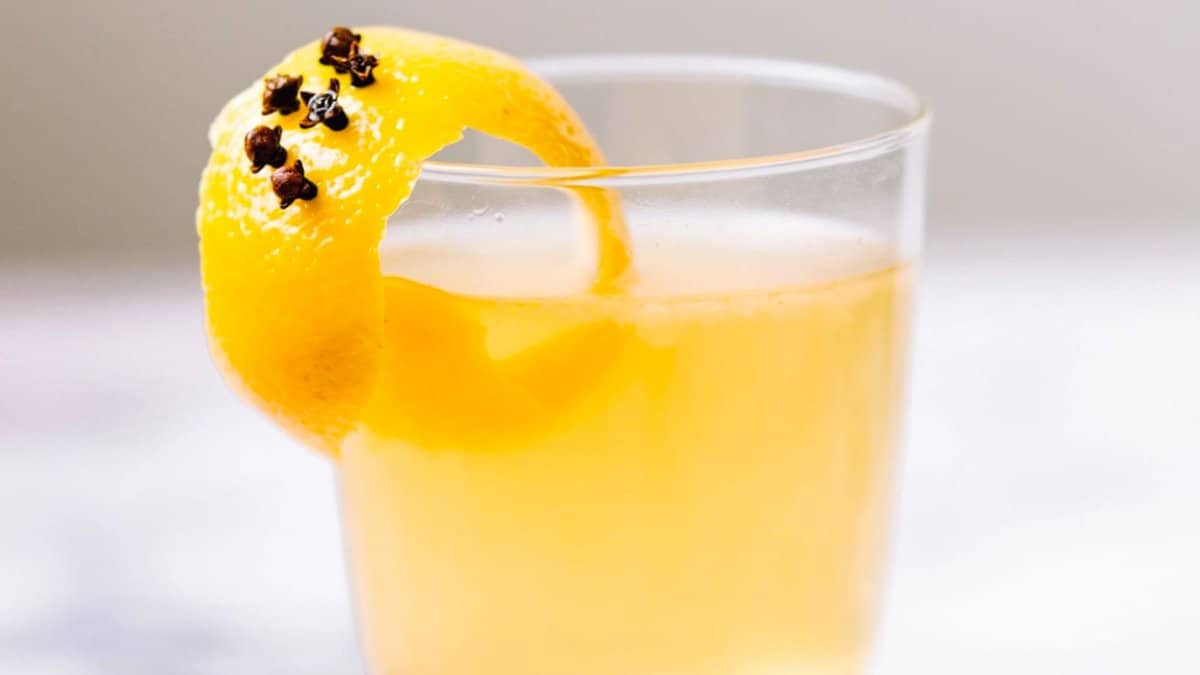 The world touts the hot toddy cocktail (a hot whiskey drink with lemon and clove) as a cold cure. I dove into the truth behind this claim, and was truly surprised!
Sparkling Ginger Cocktail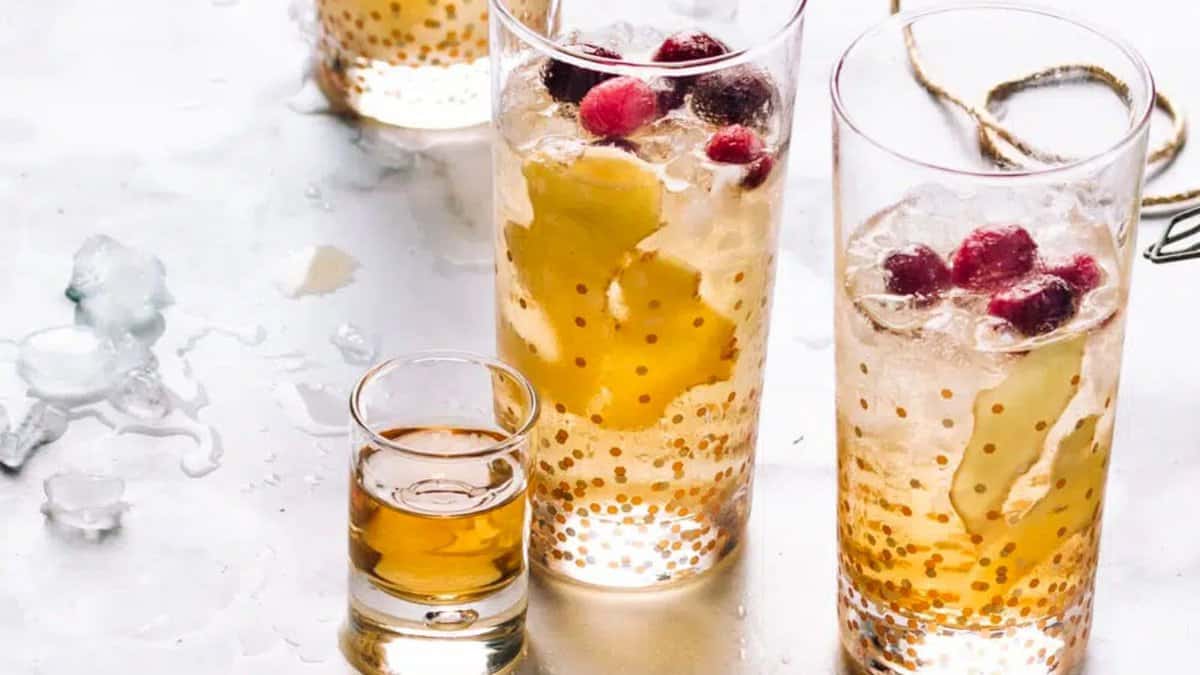 A bubbly bourbon cocktail recipe with a simple-to-make spicy ginger syrup. It's the perfect blend of spicy, sour, sweet and bubbly.
Pomegranate Pear Champagne Cocktail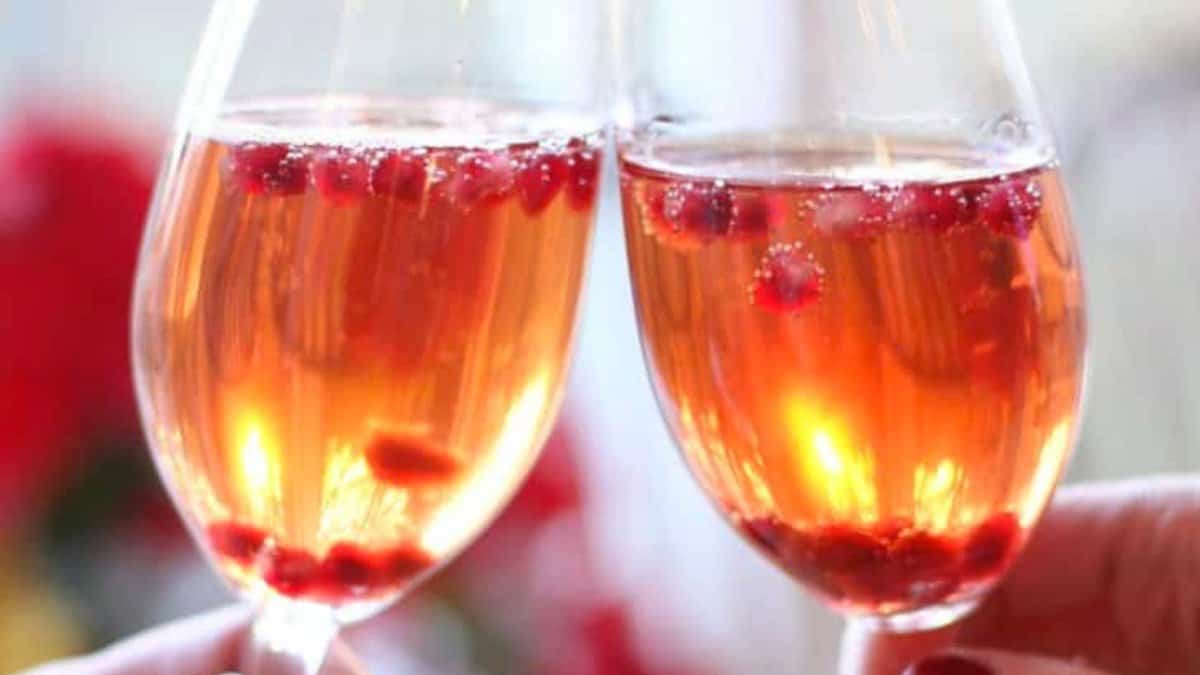 Delightfully festive, this champagne cocktail uses pomegranate and pear liqueurs and sparkling wine. It is topped with pomegranate seeds that dance delightfully in the bubbles.
Poinsettia Cocktail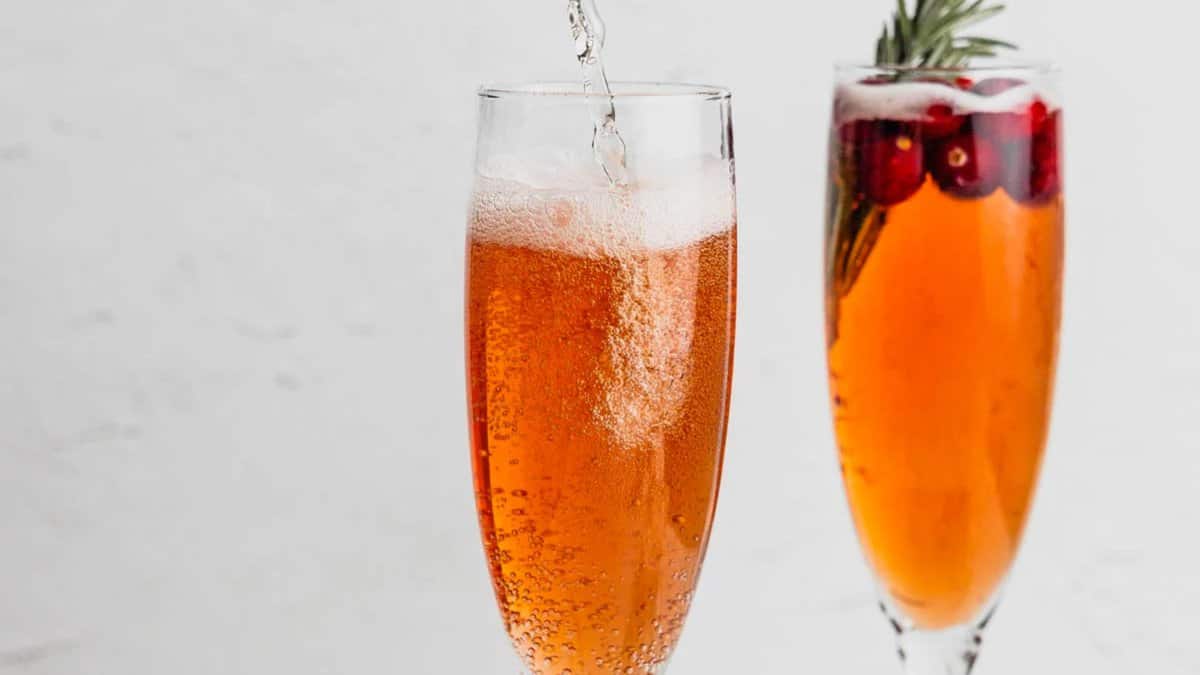 Pop the bubbly and get ready to celebrate with a poinsettia cocktail! Named after the famed Christmas plant, it's a fun twist on a champagne cocktail that uses real cranberry juice. Garnish this two-ingredient drink recipe with sugared cranberries and a rosemary sprig during the holiday season for an extra festive bit of flair.
Mulled Wine in the Instant Pot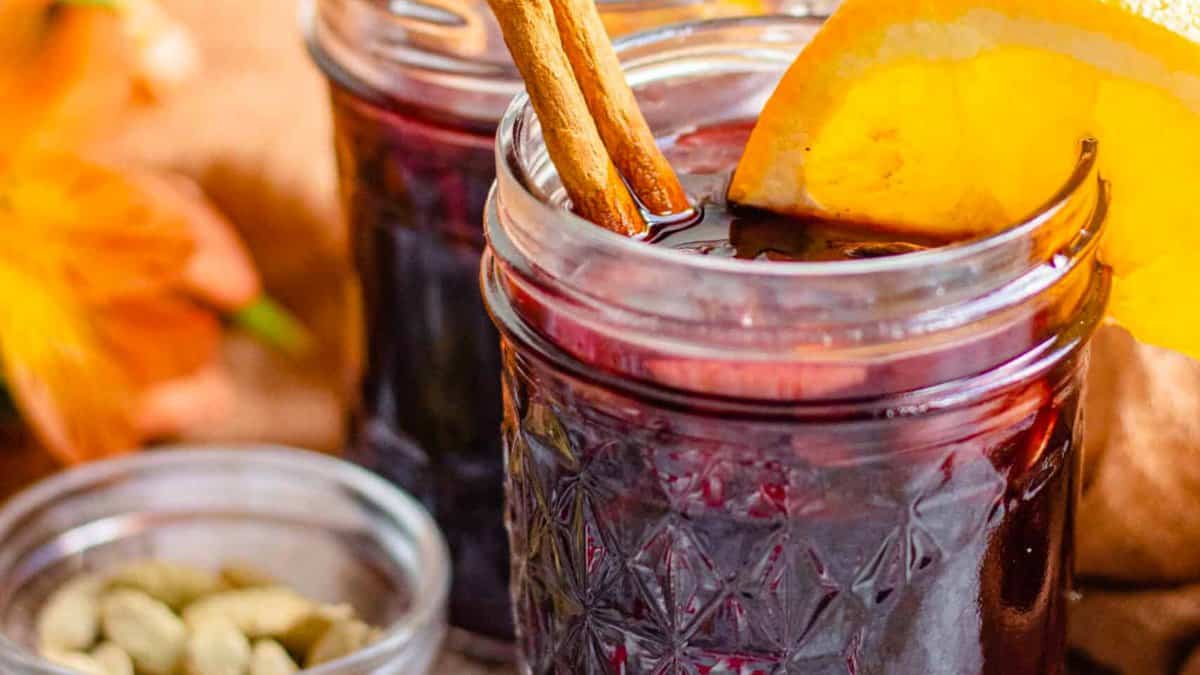 This recipe for Mulled Wine is guaranteed to keep you warm and cozy during those fall and winter months. You can make this recipe in the Instant Pot for a hands-off, 3 minute drink that will impress your guests and taste delicious while bundled up for the evening.
10 Most Unhealthy Foods Most People Don't Realize Are Junk Foods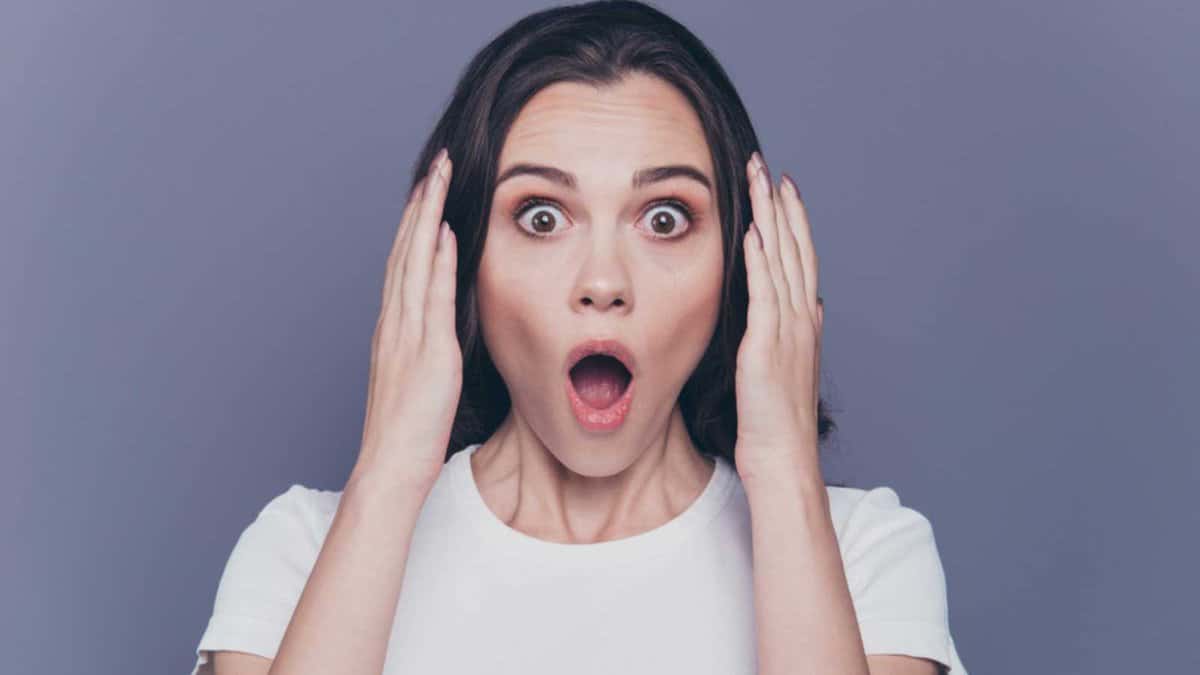 Surprisingly there are a lot of foods that consumers assume are healthy when they definitely aren't. We often don't bother to check the labels of foods that have always been marketed to us as beneficial. According to a popular internet forum, these 10 foods are super unhealthy foods - most people just don't realizeit. Get ready to be shocked, and maybe even clean out your pantry.
12 Ground Beef Dump-and-Bake Dinners for Super Busy Nights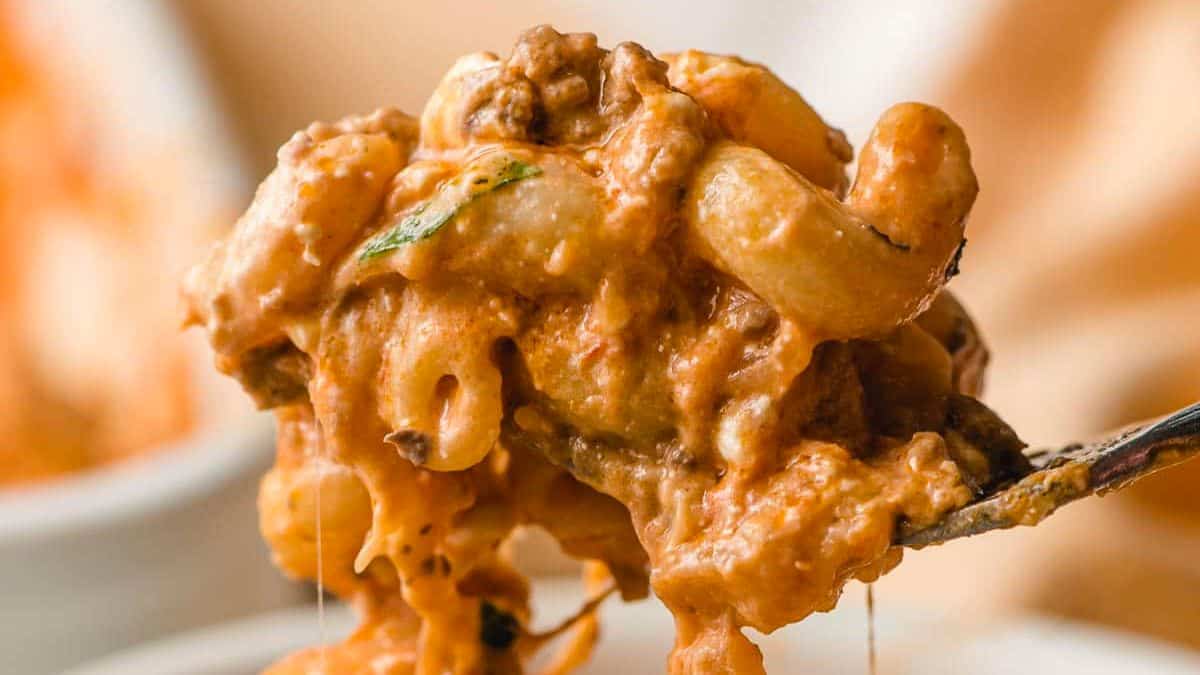 Say goodbye to complicated meal prep and hello to effortless cooking with these delicious dump and bake ground beef recipes. We've gathered a variety of delicious and hassle-free dishes that will save you time in the kitchen. Get ready to enjoy hearty and satisfying meals with minimal effort, making weeknight dinners a breeze!
12 Dump-and-Bake Recipes Done in 30 Minutes (Or Less!)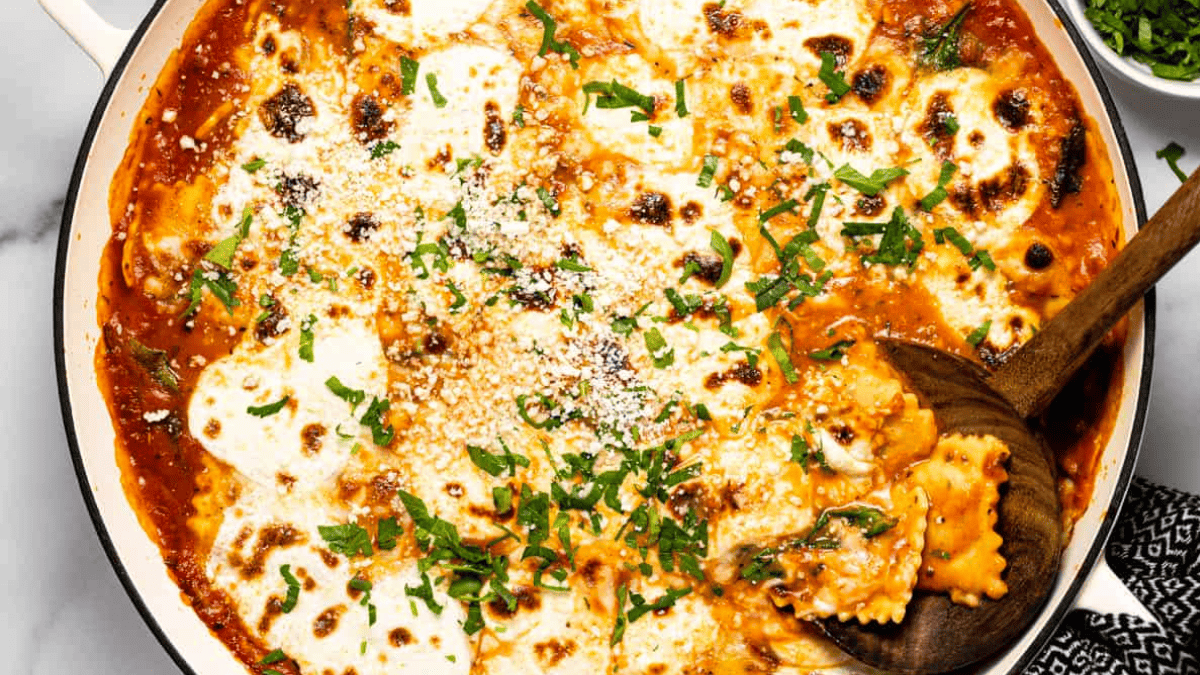 Say goodbye to complex prep and hello to easy and satisfying meals with this fantastic roundup of dump and bake recipes that can be done in under 30 minutes. These recipes range from hearty casseroles to creamy pasta dishes and will be the quick-fix recipes that will make your busy days a breeze!
Storebought Wins: 10 Foods That Are NOT Better Homemade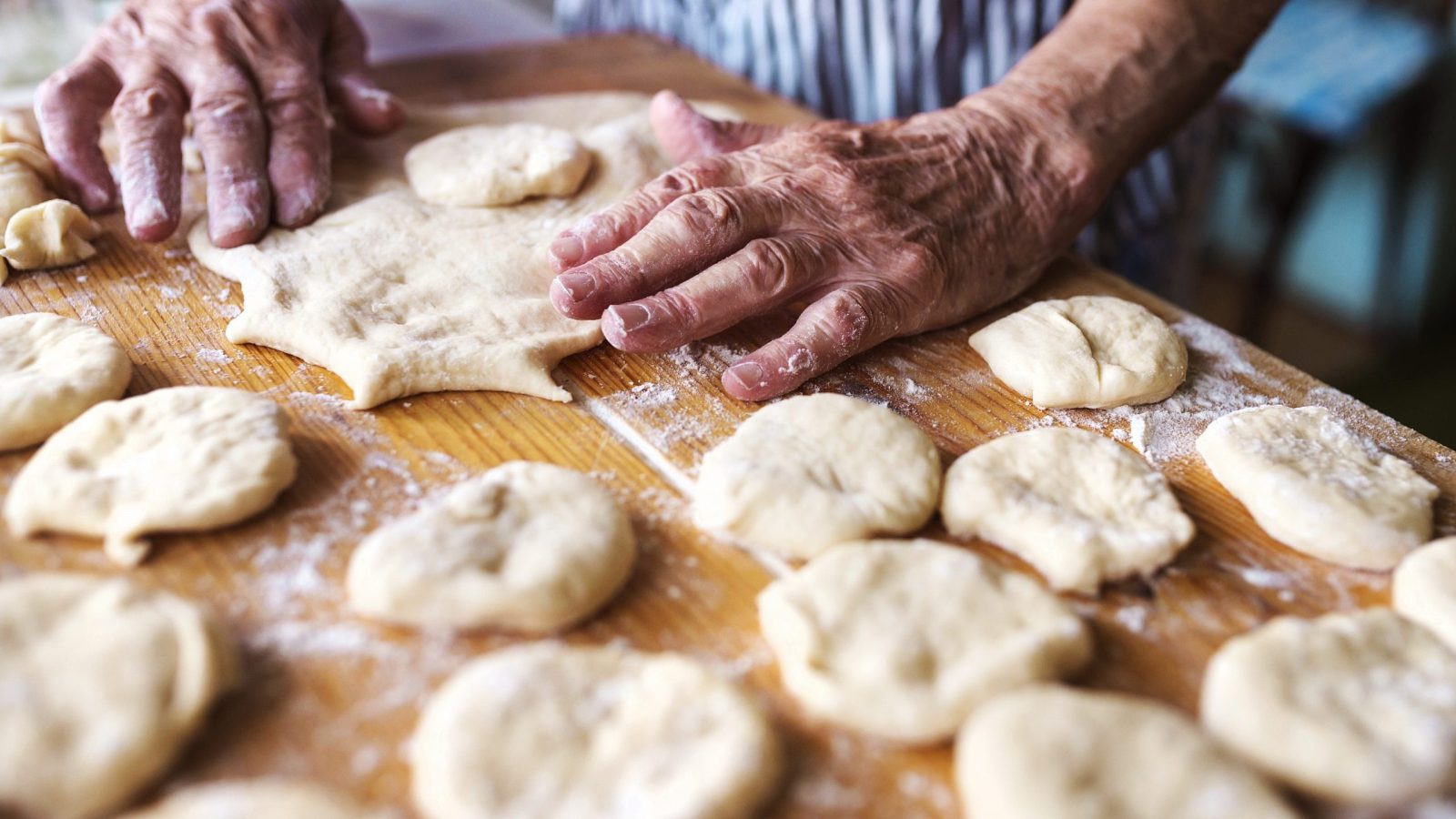 A lot of the time we value homemade food much higher than what we get from the store. And in many cases, this is correct - homemade is better. But for some foods, this is definitely not the case. Whether due to the difficulty of making it, lack of access to the right ingredients, or just the homemade version missing that special "something" we get in the storebought version - some foods are just not worth it making at home. Read on for the 10 top foods that are NOT better homemade, as decided by a group of foodies on an internet forum.
41 Easy But Fancy Meals You Can Make Tonight!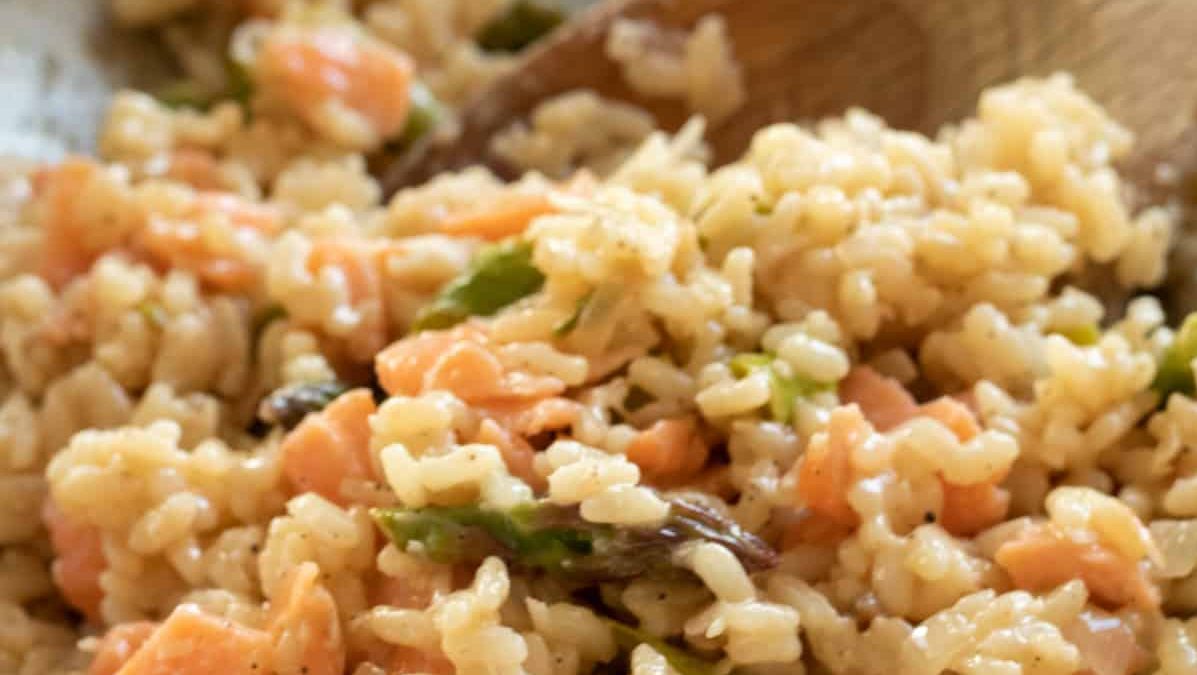 Do you want to impress your family or friends with a delicious home-cooked meal tonight? Here you go! We've put together a colelction of 41 exceptional recipes that are perfect for any night of the week. These easy-to-follow recipes use simple ingredients and straightforward techniques, helping you create a satisfying and flavorful meal right in the comfort of your own kitchen - even if you're not a cooking star!