Want an easy lunch idea that's not boring but tastes delicious? These creative sandwiches tick all the boxes! They are easy to make and good for you! Plus, you have a wide selection from sweet to savory!
Brie Grilled Cheese with Turkey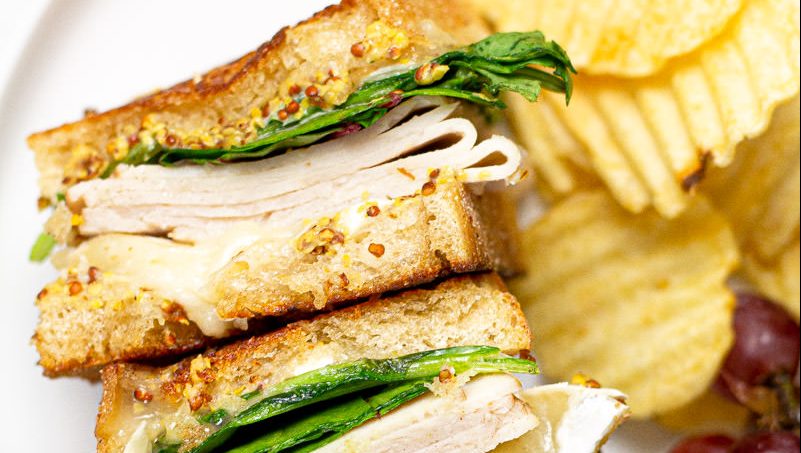 This Turkey Brie Grilled Cheese is waaaay better than your average grilled cheese sandwich. It's loaded with sliced turkey, fresh spring greens, TONS of ooey gooey melted Brie cheese, and a hint of whole grain mustard. It's the perfect weekday lunch!
Get the recipe: Brie Grilled Cheese with Turkey
Croque Madame Sandwich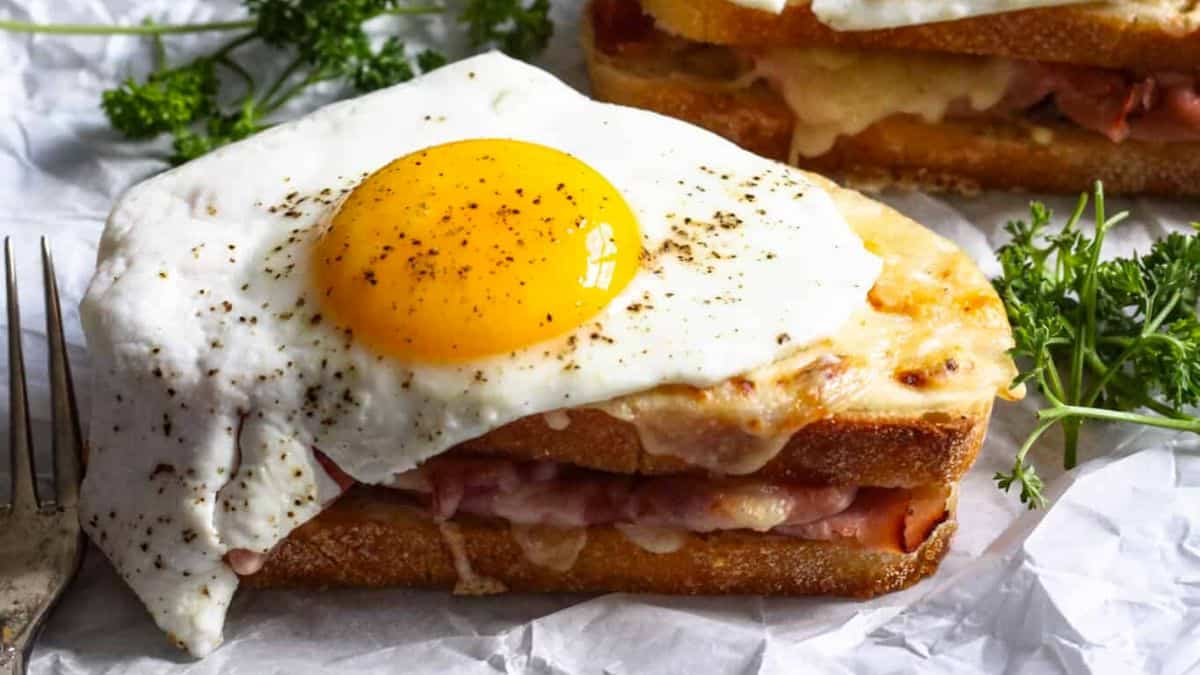 This sandwich is the perfect simple and impressive brunch recipe. The Croque Madame takes a normal ham and cheese sandwich up a notch by including bechamel sauce and an over easy egg to top it all off.
Smoked Salmon Sandwich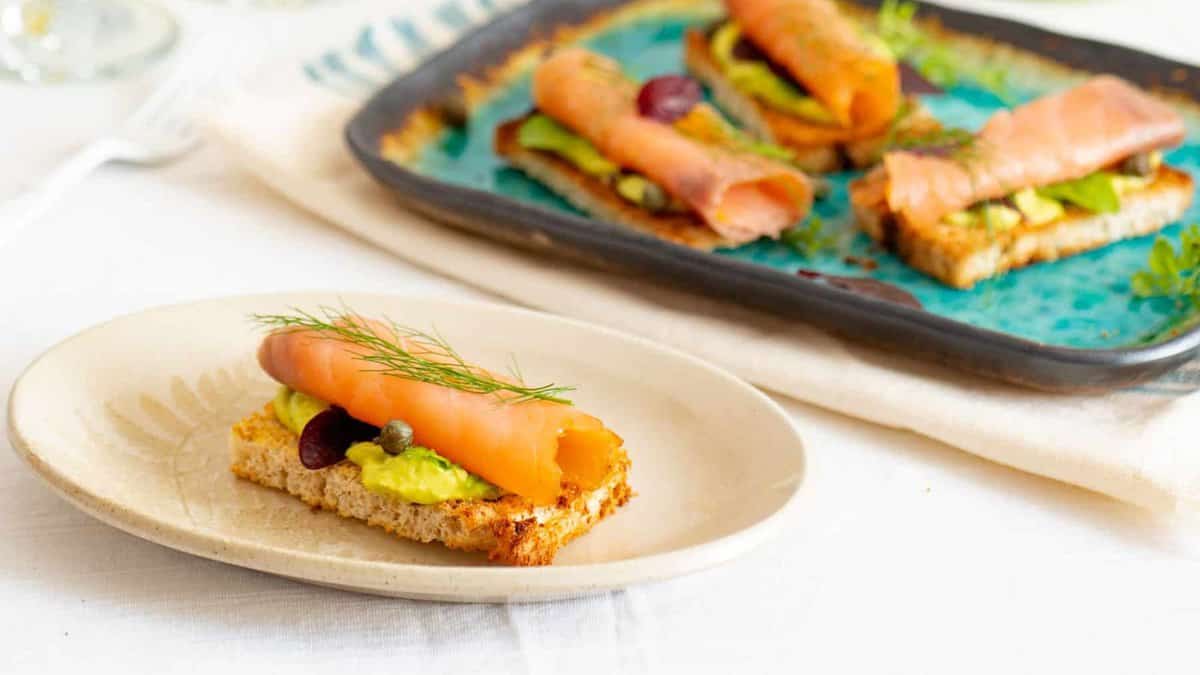 Feast your eyes on this fancy little smoked salmon appetizer! It's got the best of both worlds: a taste of the wild, with succulent smoked salmon, and a dash of refined creamy, dreamy homemade avocado mayo. Your guests will flip their fins over this easy smoked salmon and avocado mayo canape that brings together two fan favorites.
Tapenade Sandwich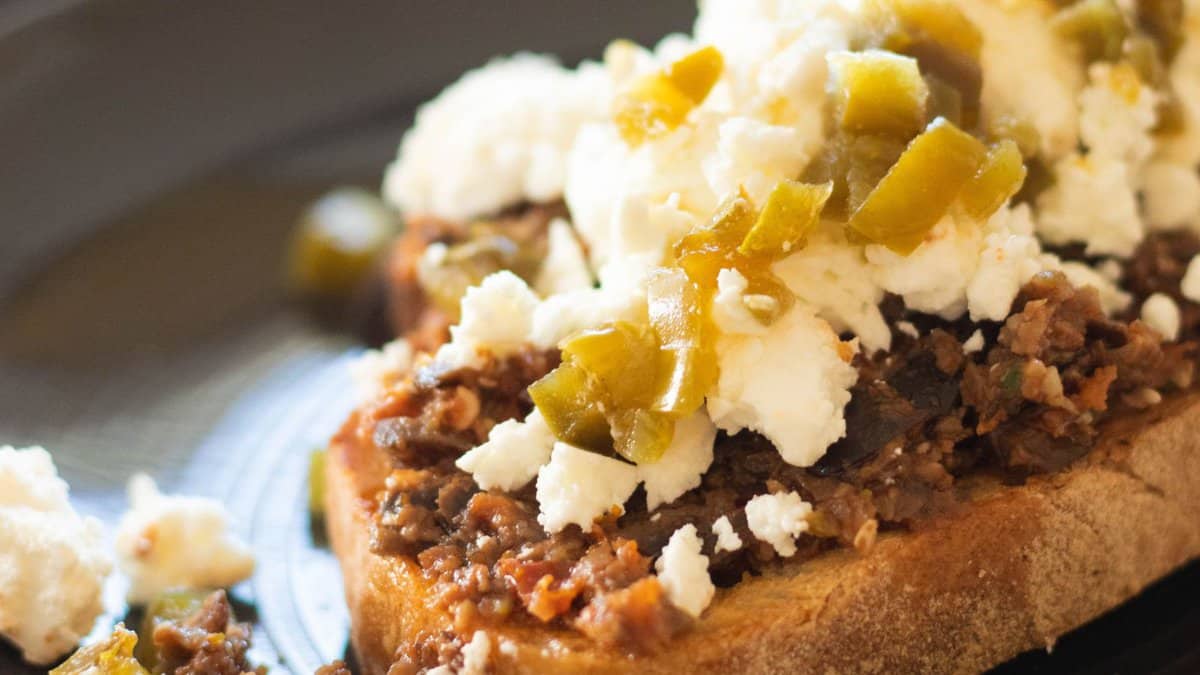 Homemade - or store bought - tapenade is the star of this show, topped with Feta cheese & spicy jalapeños.
Pizza Grilled Cheese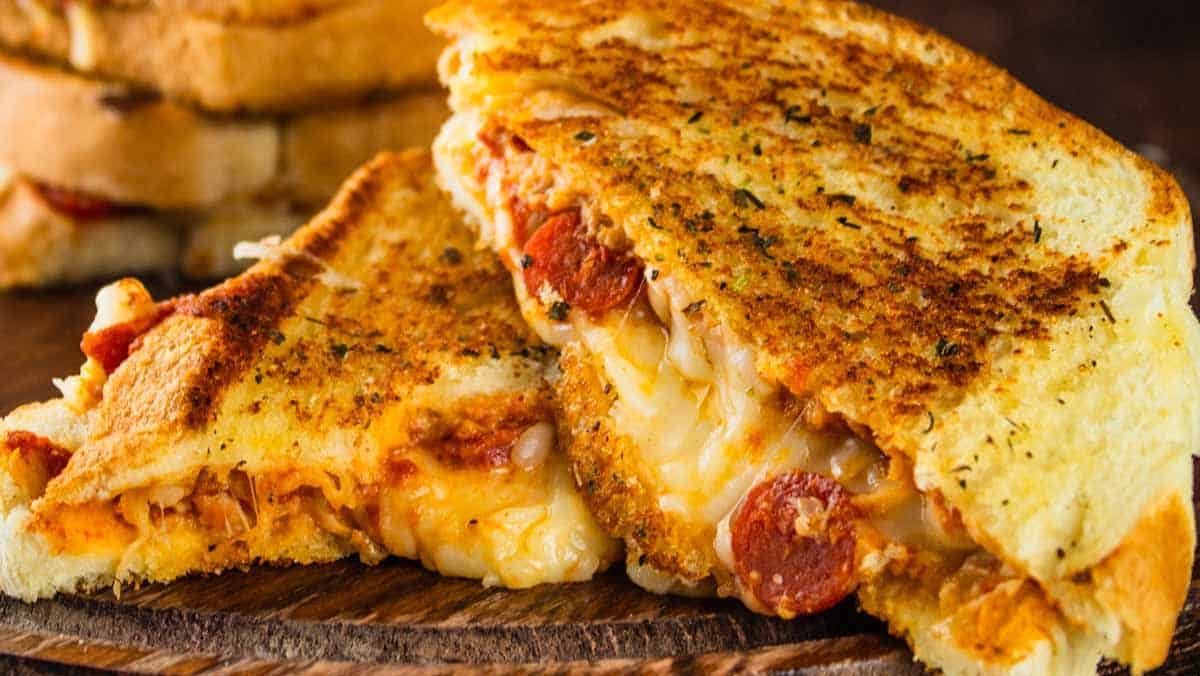 This tasty pizza grilled cheese is the best comfort food mash up! Made with garlic bread, marinara sauce, pepperoni and mozzarella cheese, this super gooey sandwich is perfect for both kids and adults!
Get the recipe: Pizza Grilled Cheese
Chickpea Salad Sandwich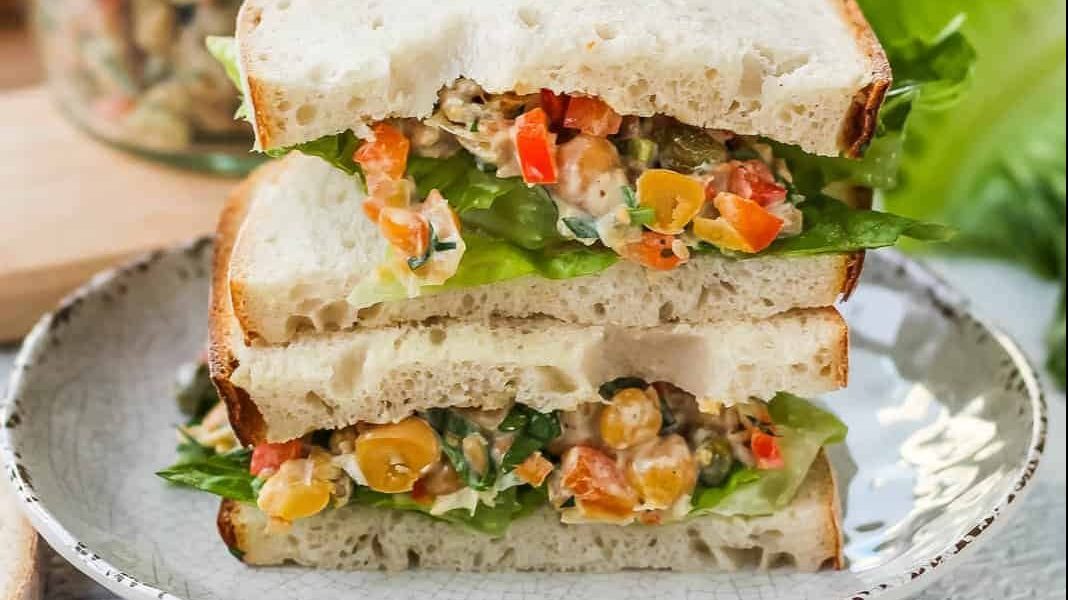 A great salad to bring along for a packed lunch!
Broccoli Grilled Cheese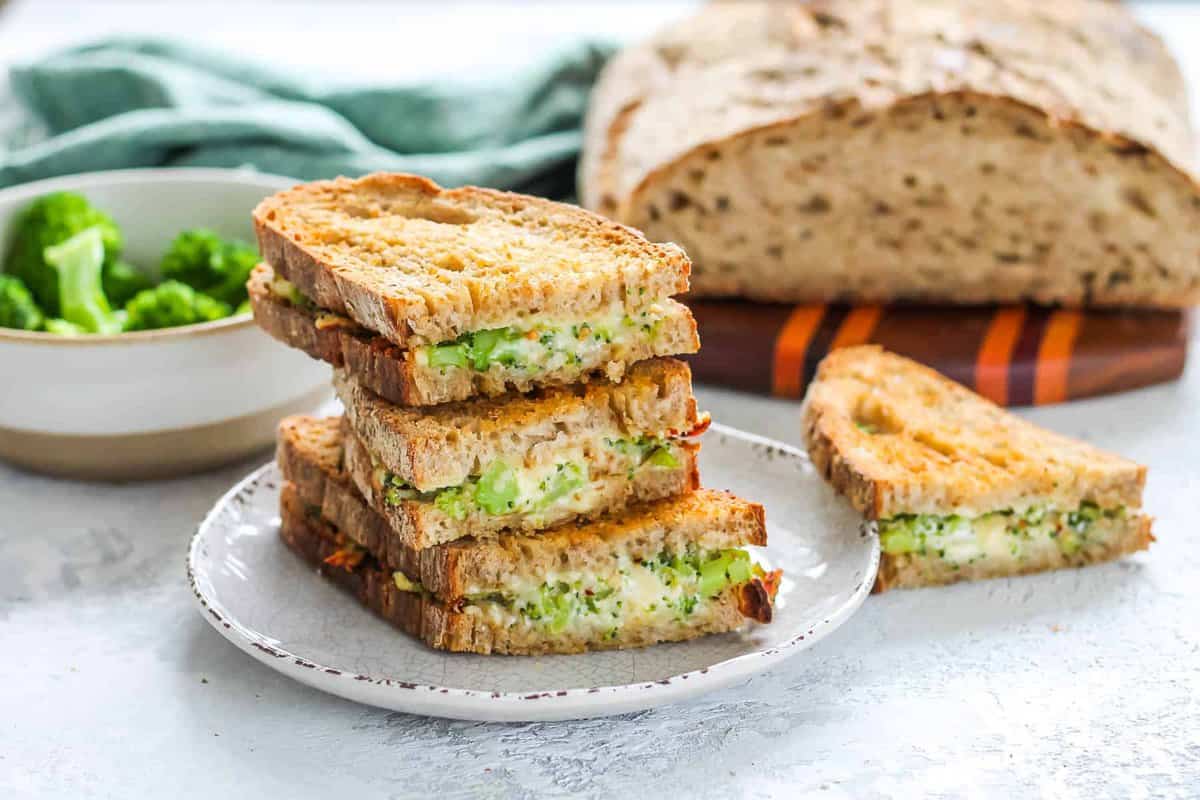 Air Fryer Grilled Cheese made with sharp cheddar, finely chopped broccoli, and a pinch of chili flakes to bring some heat. This Broccoli grilled cheese is crisp, buttery, and the perfect quick and easy vegetarian sandwich.
Vegan Breakfast Sandwich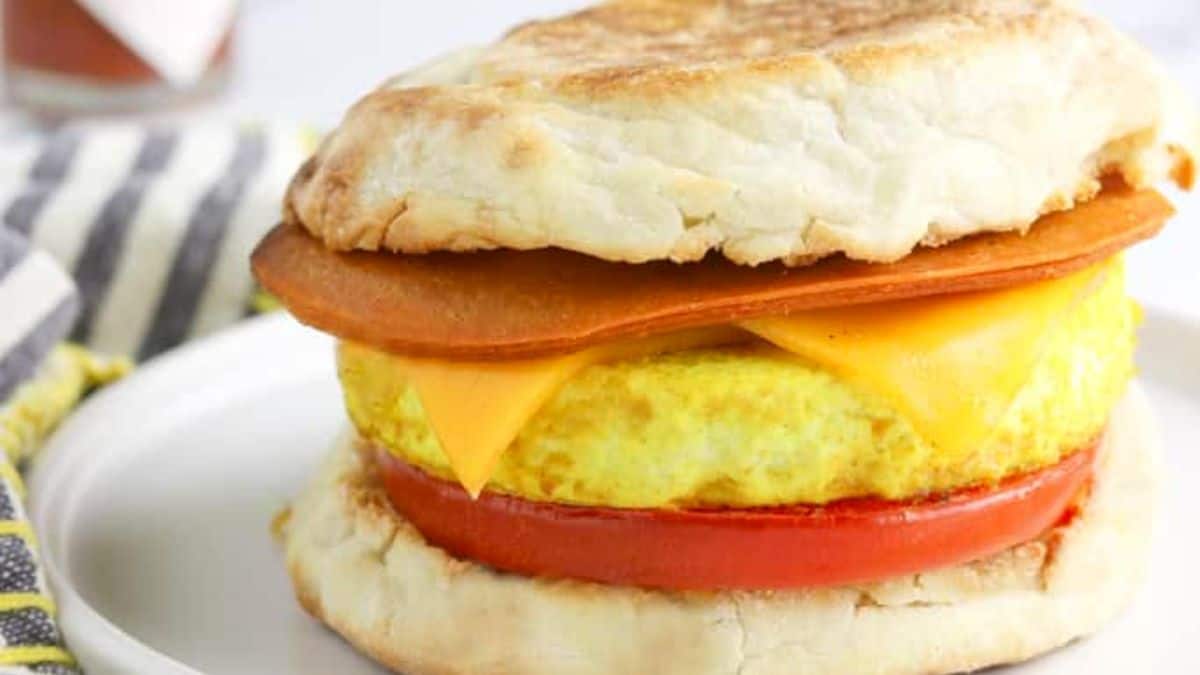 In just 25 minutes you can have this ultimate Vegan Breakfast Sandwich in your hands. It's layered with a crispy tofu patty that's smothered in melty cheese, topped with smoky veggie ham, and sandwiched together with a buttery English muffin.
Chickpea Salad Sandwich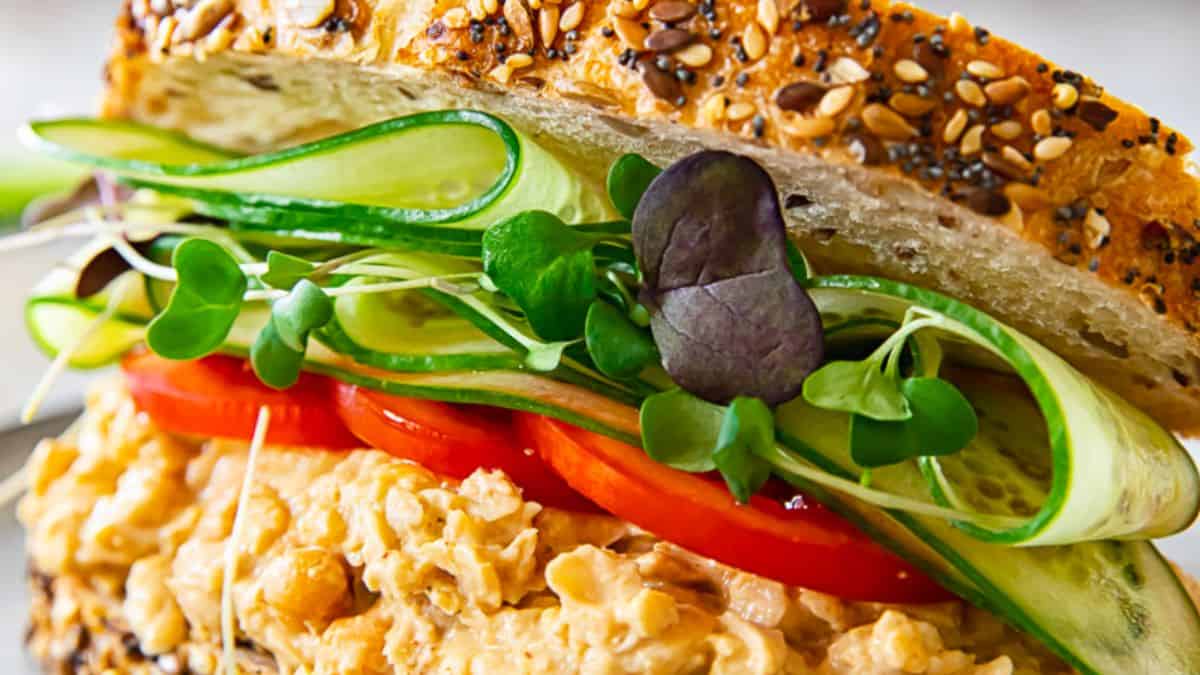 Light but filling, this savory chickpea salad sandwich is a terrific fresh lunch option.
Reuben Sandwich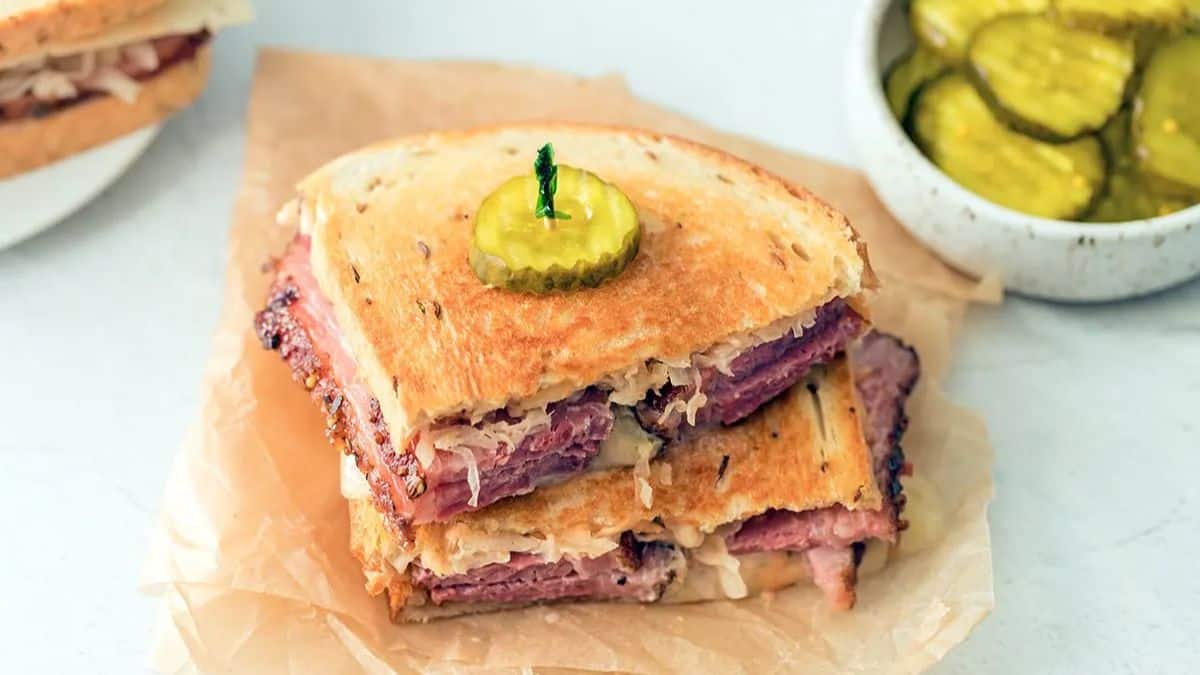 This corned beef sandwich with Russian dressing recipe is a quick and easy way to use up leftover corned beef. Perfect for any meal at any time!
Juicy Vegan Chicken Sandwich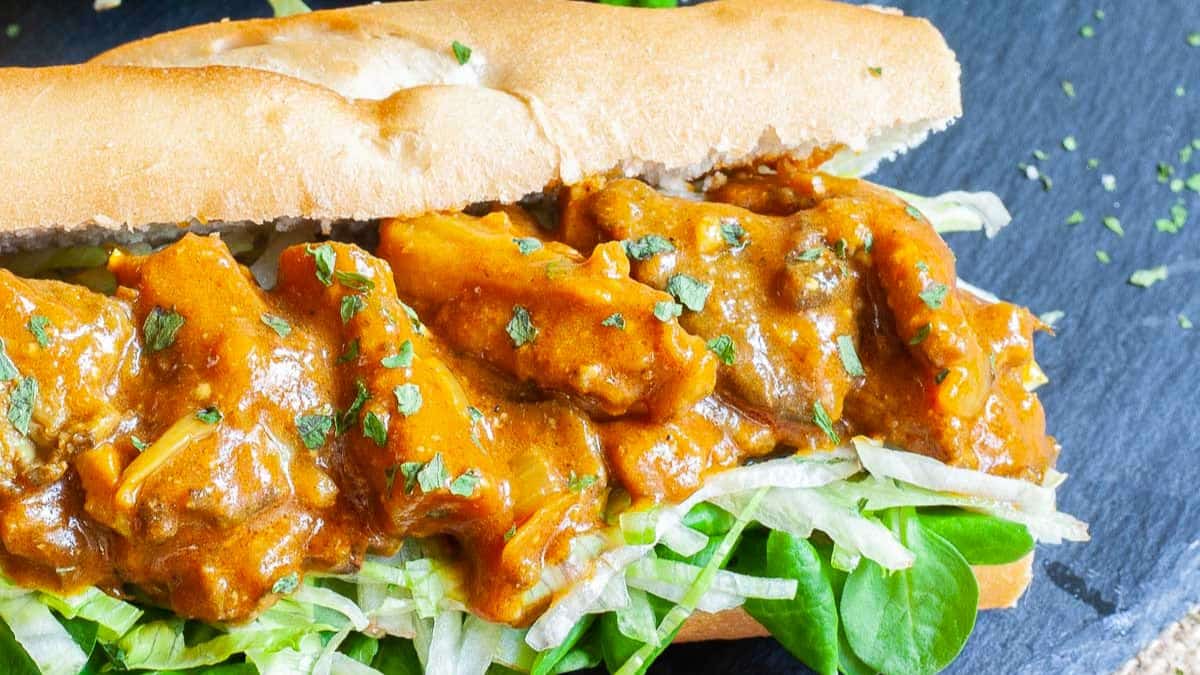 Vegan chicken strips made of marinated oyster mushrooms smothered in a creamy, rich tikka masala sauce are the perfect filling to make a juicy vegan chicken sandwich. Grab a bun and a handful of fresh salad greens and indulge in a flavorful and satisfying vegan take on a classic dish.
Ricotta Toast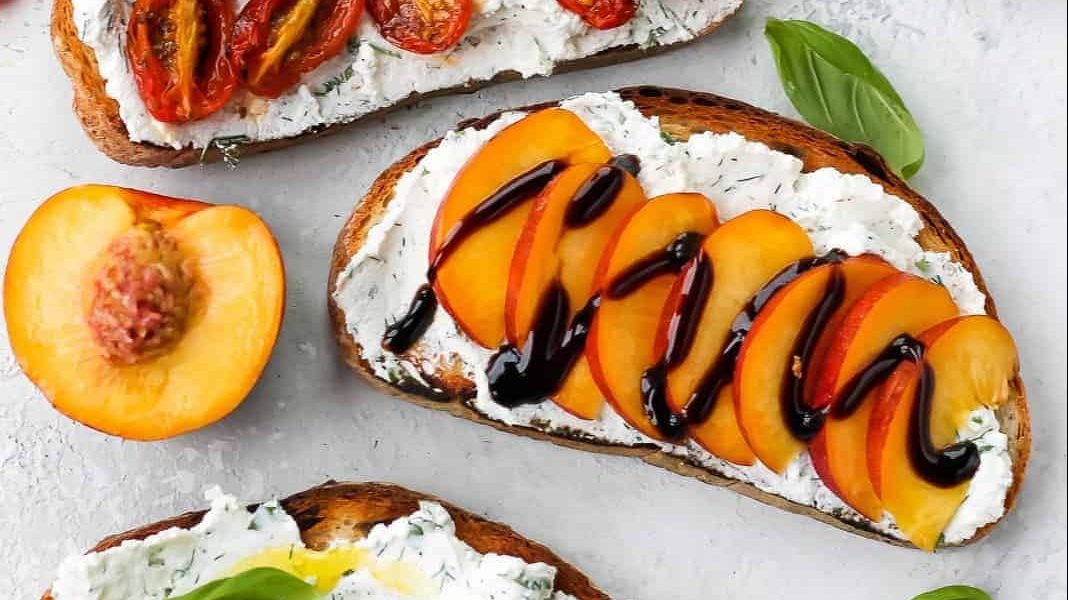 Lunch doesn't get much quicker than this! Top sourdough bread with herbed ricotta cheese, and anything else you desire.
Cuban Medianoche Sandwich Recipe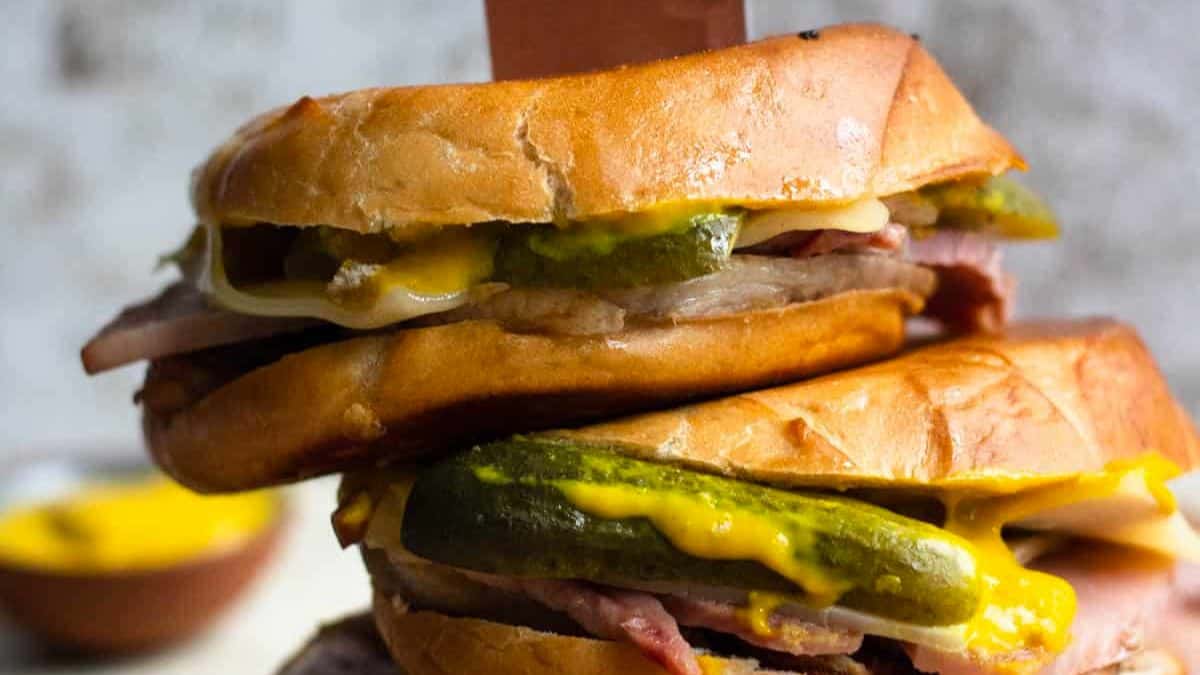 This Cuban sandwich is a perfect, filling lunch or a fun, late-night snack. It's piled high with pork, ham, mustard, pickles and Swiss cheese and then grilled to perfection. You're going to love this Cuban Recipe!
How to Make a Panzanella Sandwich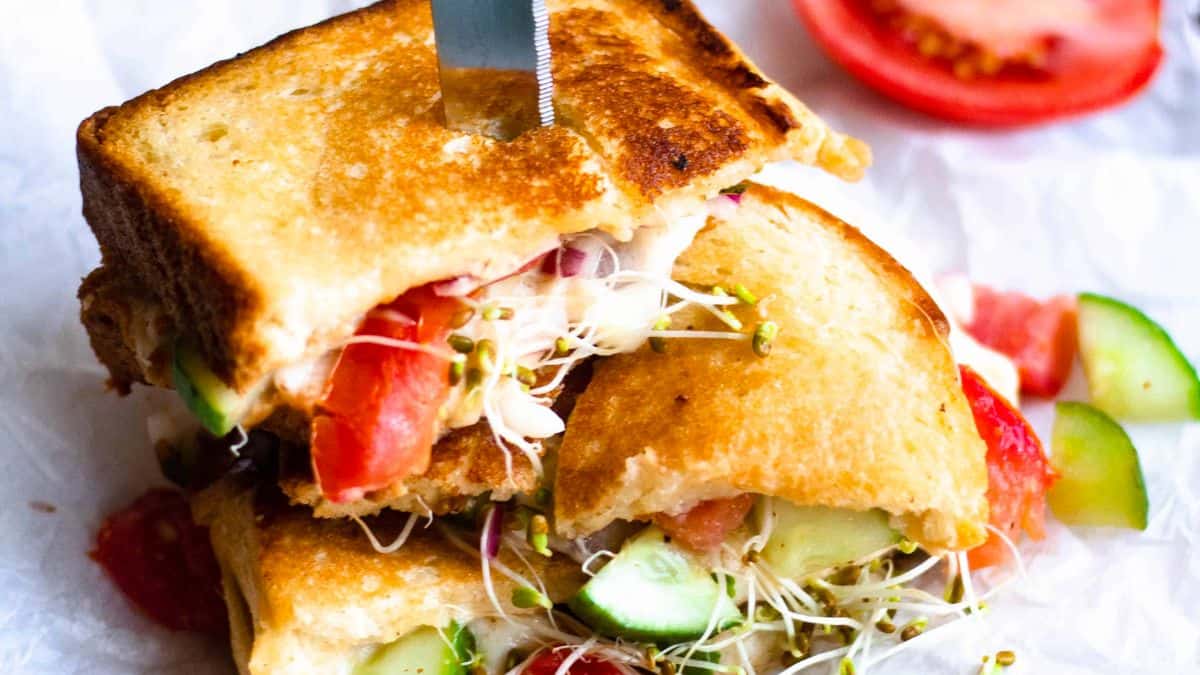 You've heard of a panzanella salad, but have you ever thought of turning that into a panzanella sandwich? Keep reading for a delicious recipe for a new classic!
Culinary Bucket List: 12 Must-Try Foods for Every Foodie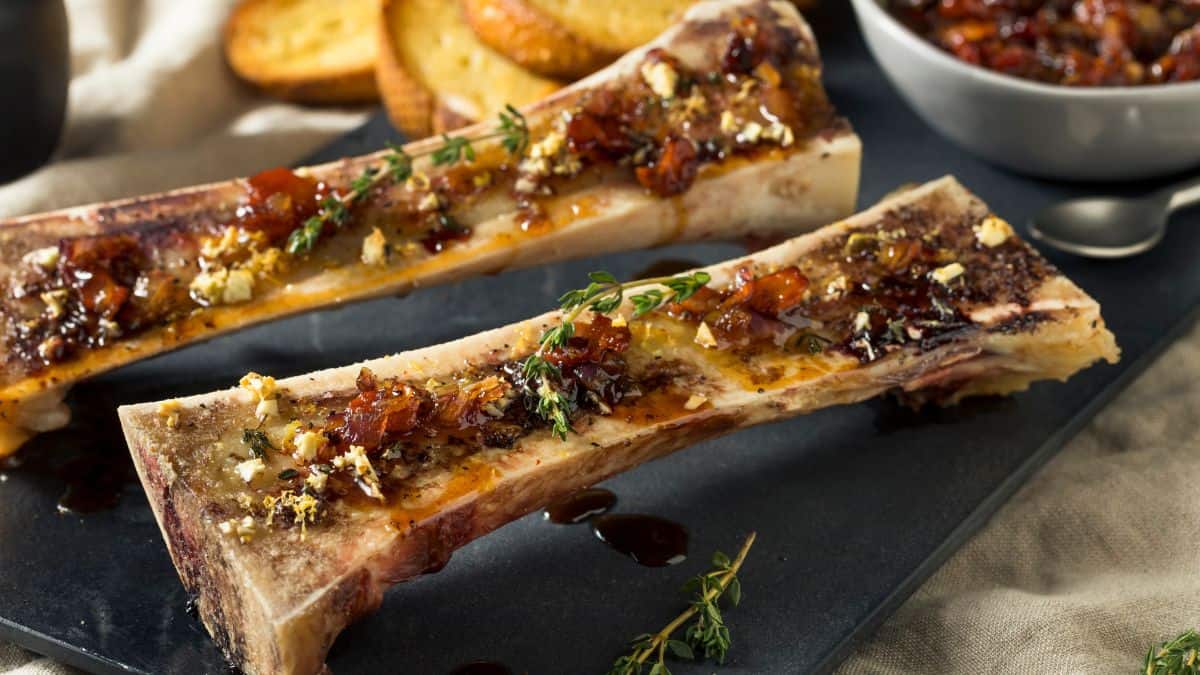 Are you a true foodie looking to expand your culinary horizons? Look no further! Inspired by a recent internet forum discussion, we present the ultimate culinary bucket list. These 12 must-try foods have been handpicked by fellow food enthusiasts. Get ready to embark on a delicious journey, and make sure you tick off these delicious dishes that every foodie should savor at least once in their lifetime!
Fresh Baked Bread Every Morning: 15 Easy Overnight Recipes To Try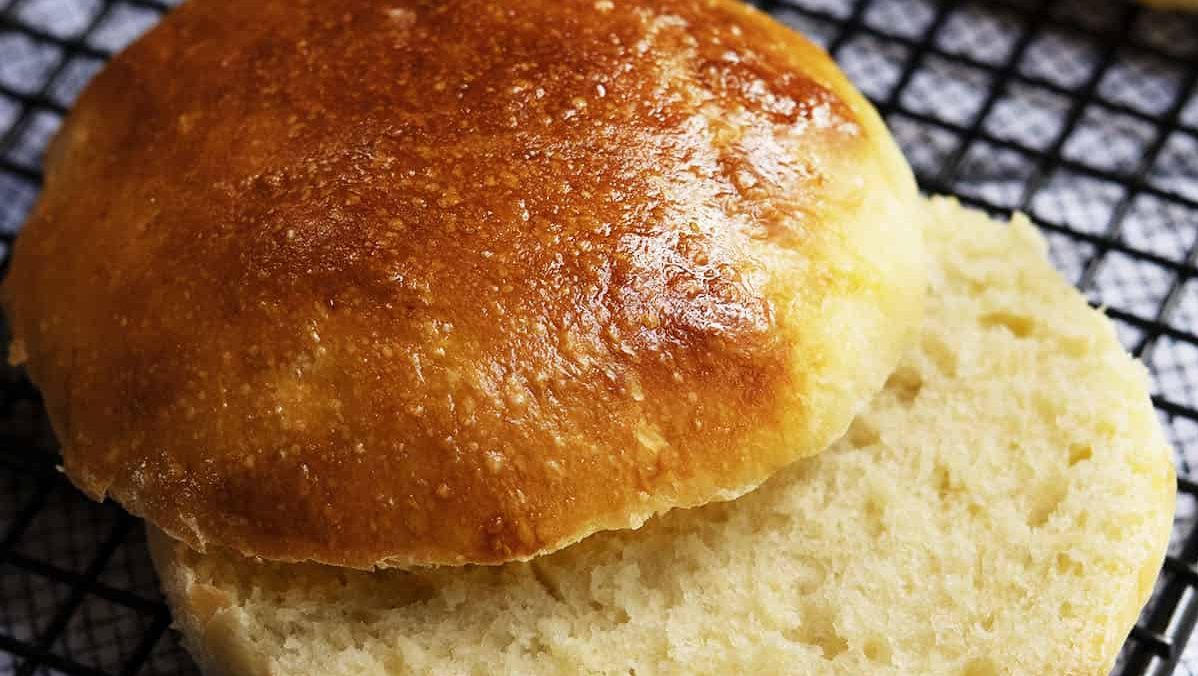 Are you tired of the same old breakfast routine? It's time to shake things up and start your day with a delightful twist. We've gathered 15 mouthwatering overnight bread recipes that will make your mornings a whole lot better. From sweet to savory, these recipes are easy to prepare the night before, so you can wake up to the wonderful aroma of freshly baked bread.
If You Have This In Your Pantry, You're Probably A Bad Cook!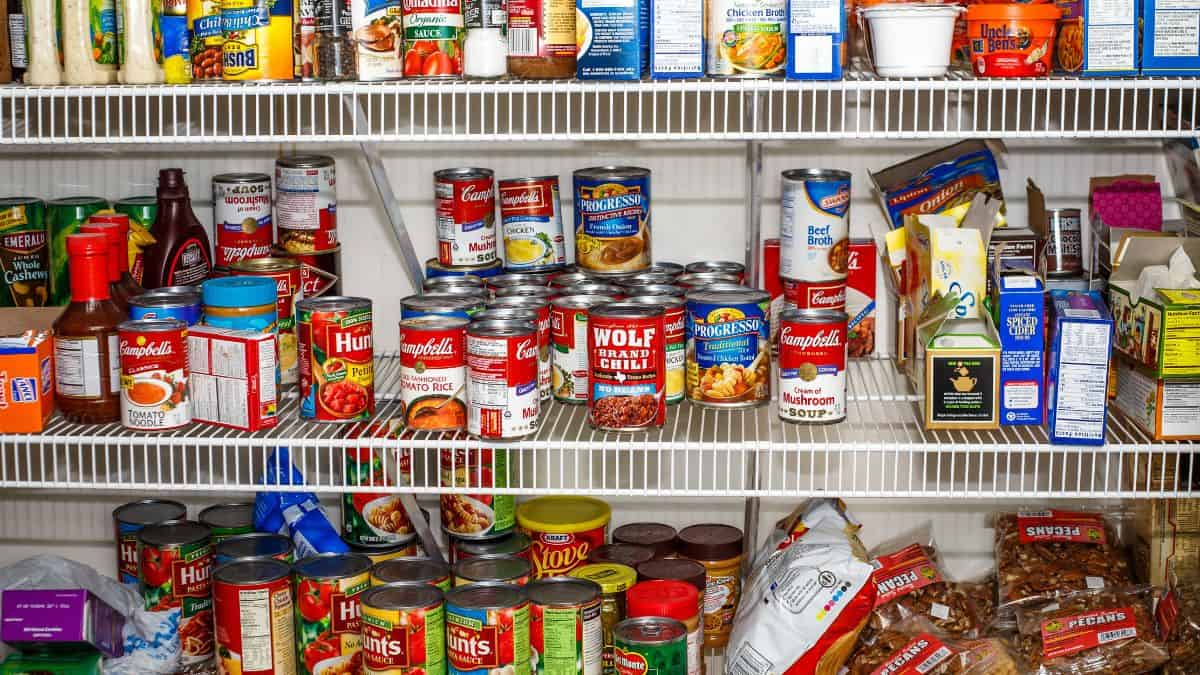 Ever wondered if your pantry holds the secret to your culinary prowess? According to a lively internet forum discussion, certain items might be red flags for aspiring chefs. Join us as we explore the humorous side of cooking and reveal the pantry staples that some suggest could be a sign of being, well, a less-than-stellar cook. Remember, it's all in good fun!
12 Effortless Crockpot Dinners for Fall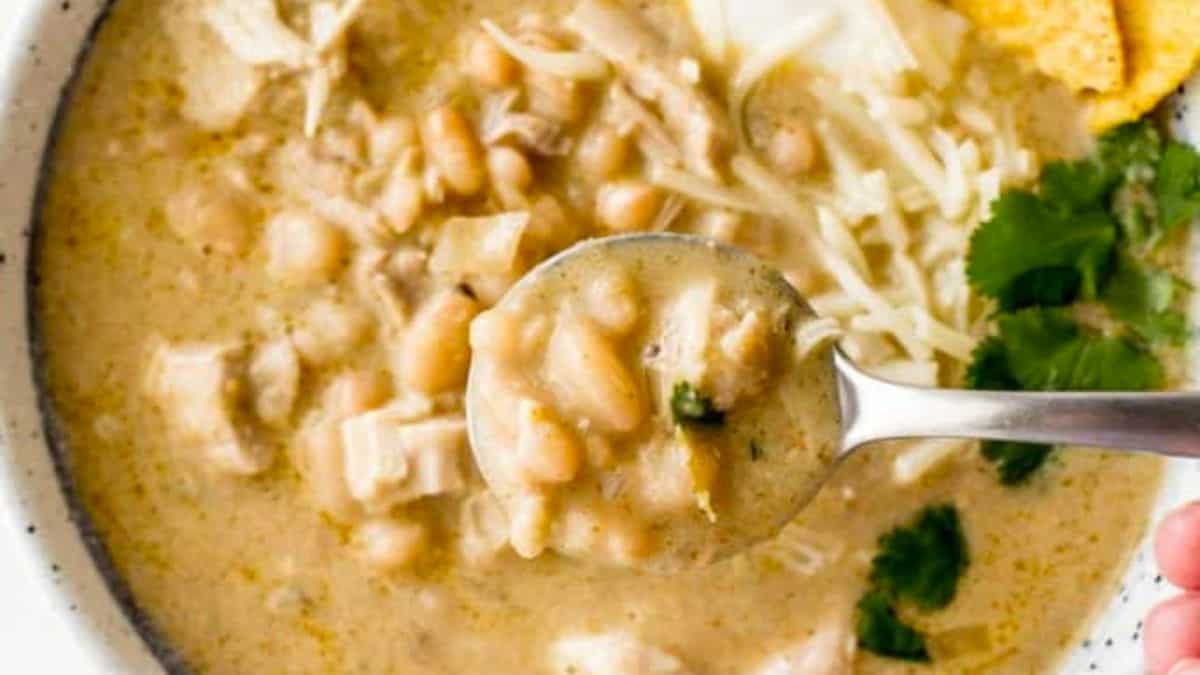 Get ready to cozy up with our roundup of 12 delicious crockpot dinner recipes perfect for the fall season. Imagine coming home to the smell of simmering soups or stews, all effortlessly prepared in your crockpot. These recipes are designed to bring the comforting essence of autumn right to your table with minimal effort.
If You Like These Foods, You're Probably A Boomer!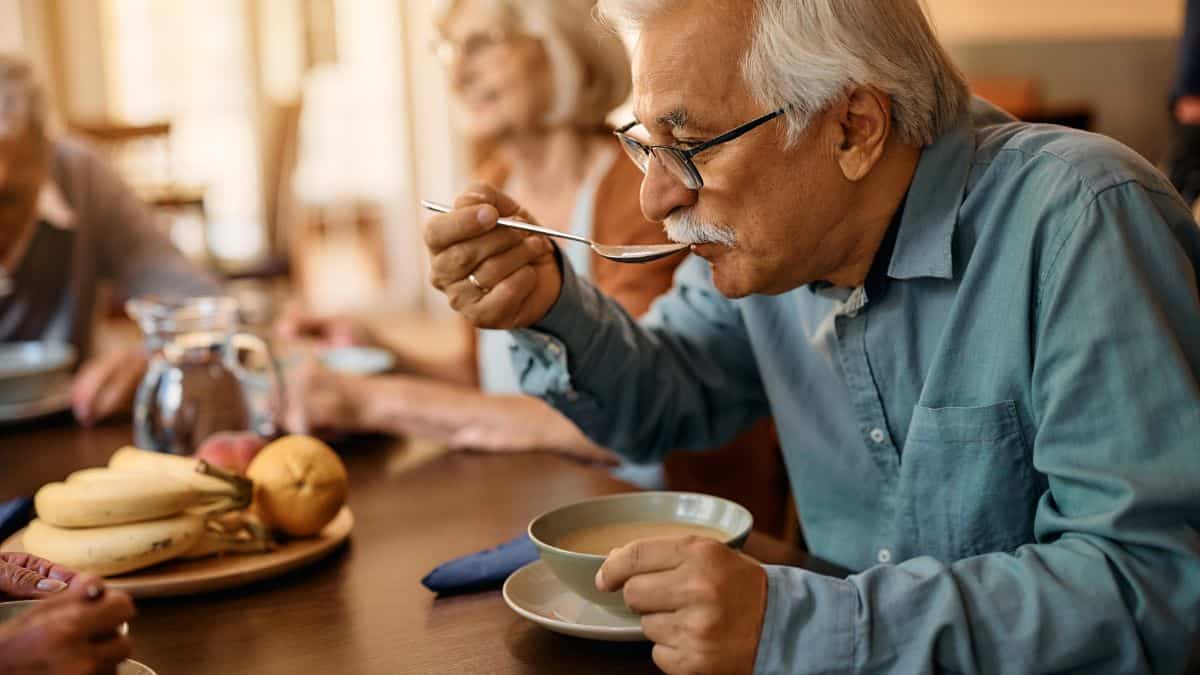 Curious about your culinary preferences and what they might say about your generation? Well, according to a lively internet forum discussion, if you're a fan of these foods, you're more than likely to belong to the boomer generation! Join us as we explore the flavors and dishes that seem to have a special place in the hearts of boomers and discover some delicious nostalgia along the way.