These Savory Dates will be the star of any dinner party or tapas spread – I usually serve both Bacon Wrapped Dates and Feta Stuffed Dates and then everyone can choose their own favorite. Mine? Oh no, I could never choose just one!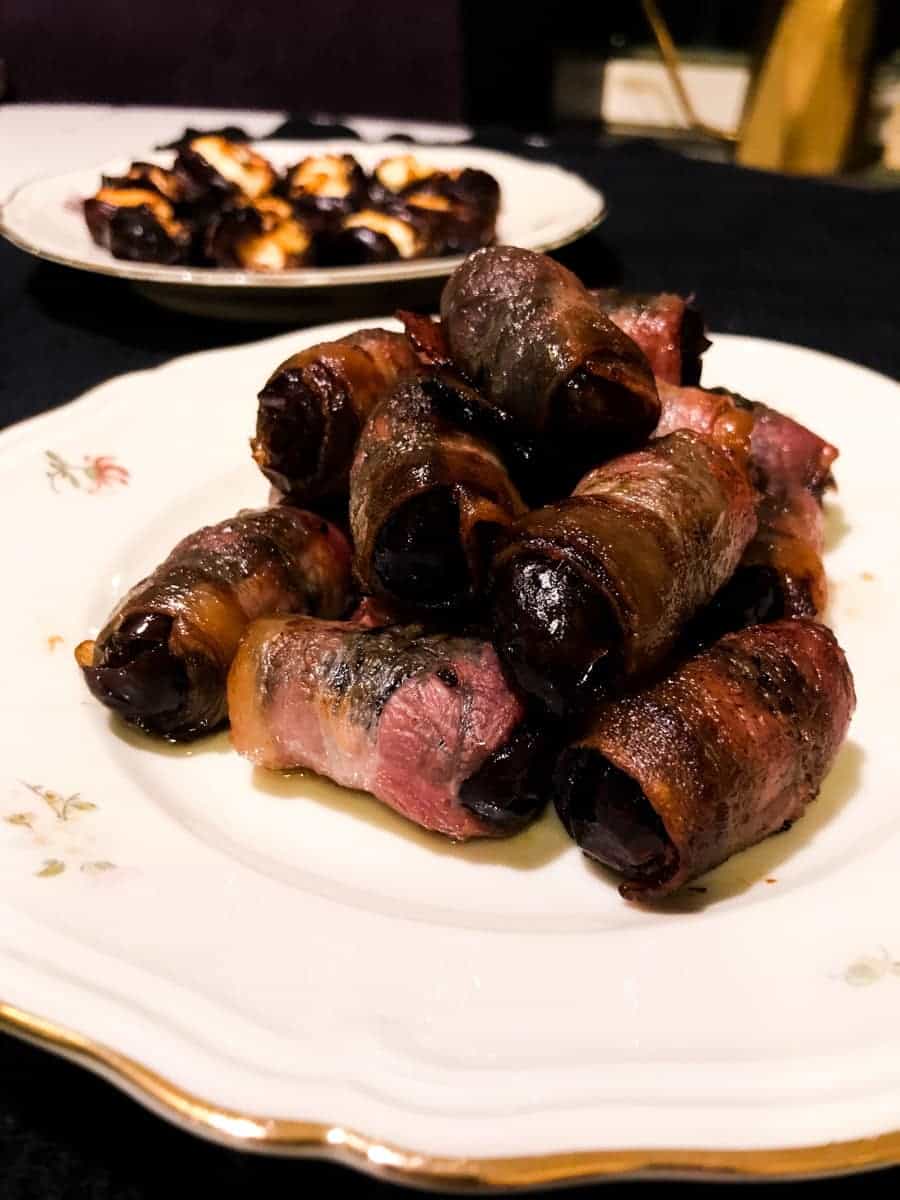 I'm not sure when I had my first savory date, but I know the first one I had was wrapped in bacon, and it was a long time ago. Mallorca -07, perhaps? Or even earlier? Who knows!
By now they're such an ingrained part of my repertoire that when shopping for any dinner party these ingredients just end up in my bag without me even thinking. And I think by now my friends would start to question if they showed up for dinner at my house and these weren't part of the spread!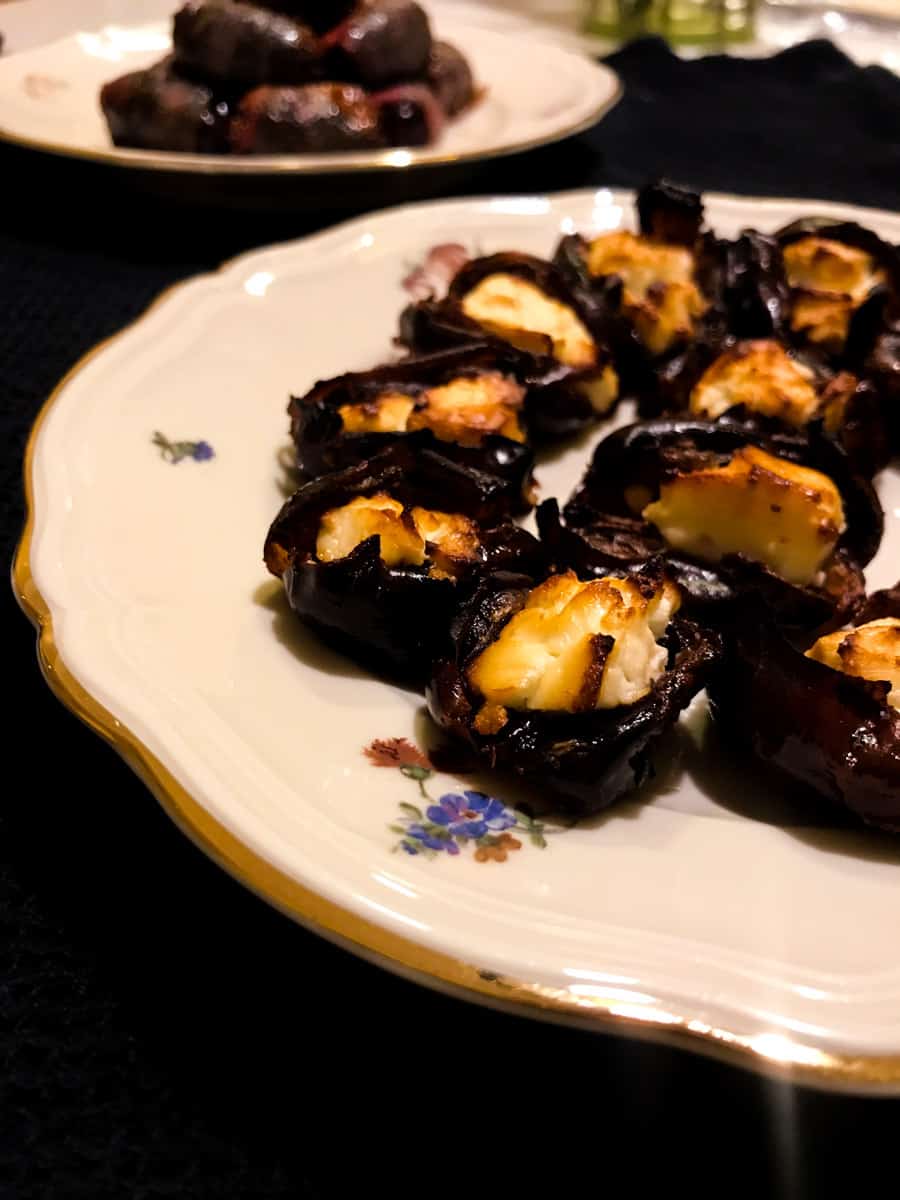 If I don't know when or even where I first had bacon wrapped dates I do know sorta when the Feta Stuffed Dates came around. It must have been about 4 years ago, I had some friends coming over for Tapas night and one of them was vegetarian. And being the fantastic friend I am of course I supplemented the bacon wrapped dates with a special kind, just for her – enter: Feta Stuffed Dates. Well, turns out, she wasn't the only one who liked them, and so they became the natural sidekick for the bacon wrapped kind.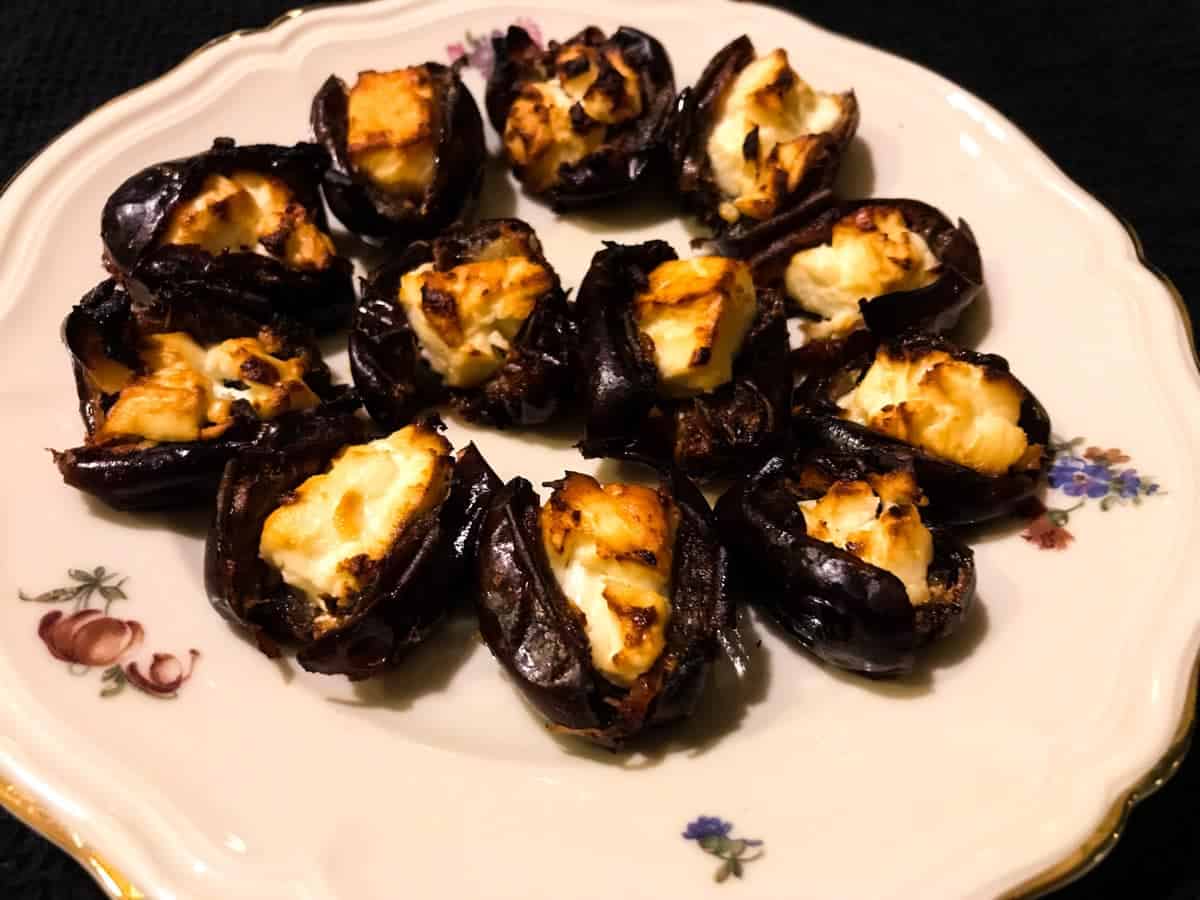 No matter which kind – or both! – you want to make, it's really easy. The bacon ones take 20-25 minutes in the oven (feta a bit shorter) but the prep is minimal. You just pit the dates and wrap them in bacon or stuff them with feta cheese (you could probably do both at the same time, now that I think of it… next time!). And if your vegetarian friends are not too picky about the risk for any kind of bacon fat touching their feta stuffed dates (or you're just making them without any vegetarians around, it's totally allowed!) you can even make them on the same oven tray. Simple, simple, and minimal dishes.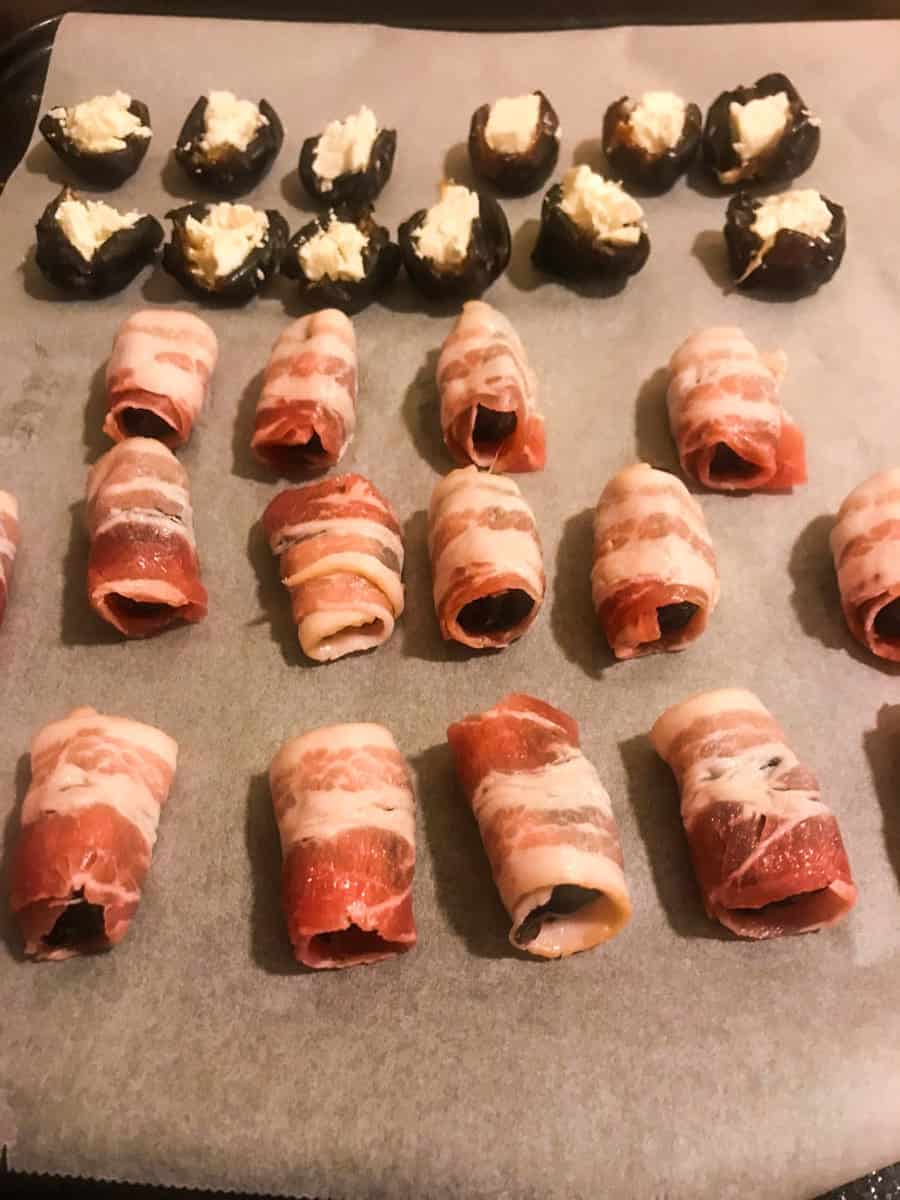 If cooking them together you can leave the feta stuffed dates in the oven for the same amount of time as the bacon wrapped dates and they will turn out good anyway, just watch the color of the feta cheese (I usually do this, far too lazy to get them out in two rounds!).  Otherwise, the feta stuffed dates cook a bit quicker and are usually done in just 15 minutes.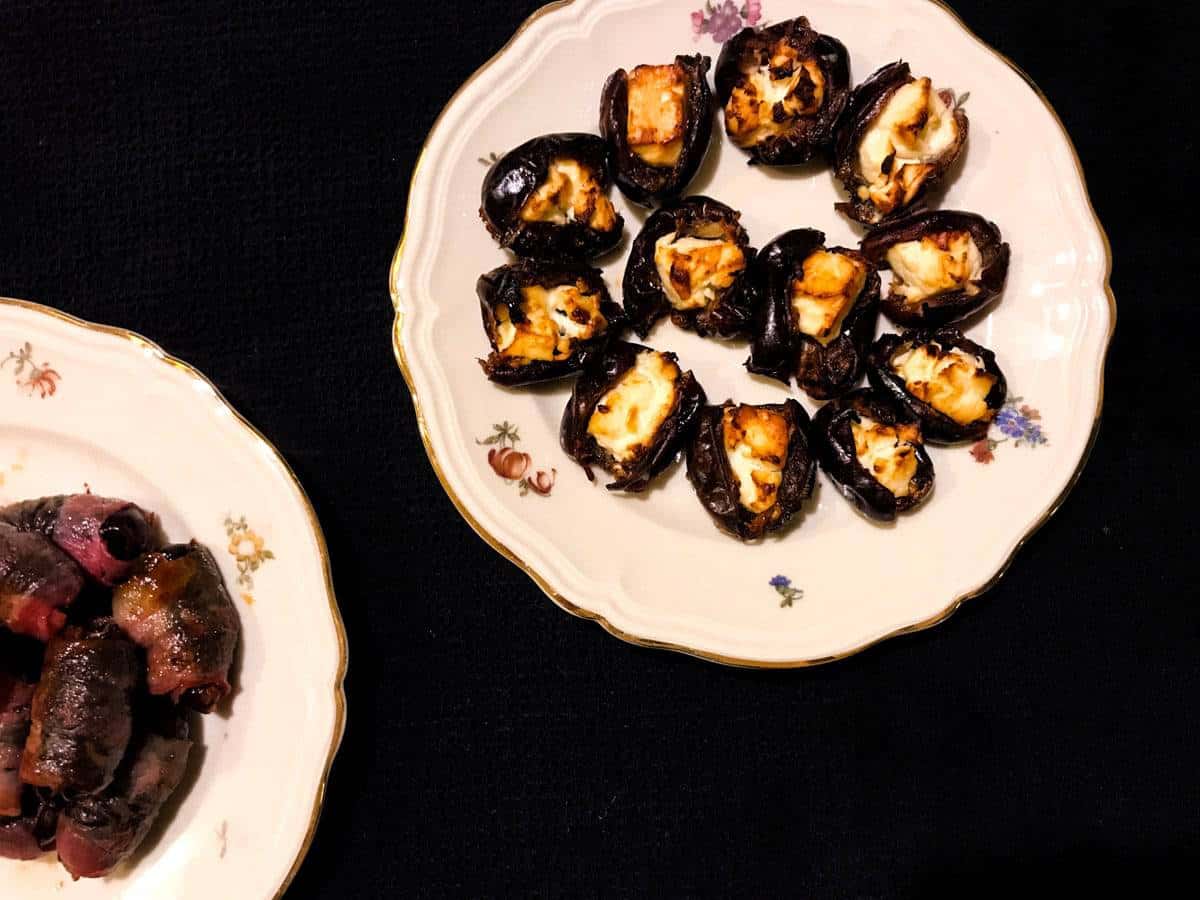 So – quick, easy, delicious and I have yet to meet someone who doesn't love at least one of these versions. Just make them – your friends and family will thank you!
If you do make these delicious dates – please tag me @alwaysusebutter if you post it anywhere, I love to see your versions! And let me know what you think – the easiest way is by leaving me a comment and/or a rating below.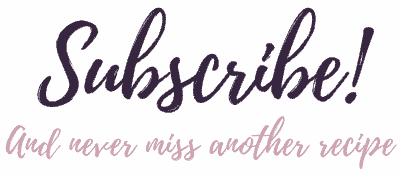 Print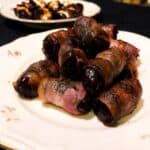 Savory Bacon Wrapped Dates and Feta Stuffed Dates
These Savory Dates will be the star of any dinner party or tapas spread - and they're also really easy to make!

Ingredients
Bacon Wrapped Dates
16

dates, pitted

8

slices

of bacon (140 g), cut in half lengths
Feta Stuffed Dates
16

dates, pitted

75

g

feta cheese, cut in 16 pieces
Instructions
Set the oven for 225 C/440 F and place a baking sheet on an oven tray.
Bacon Wrapped Dates
Wrap each date in half a slice of bacon and set on the baking sheet.

Cook for 20-25 minutes or until bacon looks done.
Feta Stuffed Dates
Find the hole where you pitted the date and stuff in a piece of feta cheese. Place on the bakingsheet with the feta cheese up.

Cook for 15 minutes or until cheese has softened and has a nice color.
Recipe Notes
I like a lot of date to my bacon - if you want more bacon you can wrap each date in a whole slice of bacon, but you may then need to add a few minutes to the cook time.
The Feta Stuffed Dates can usually be left in the oven for the same amount of time as the Bacon Wrapped ones, if you want to have on less thing to keep track of...