Get ready to savor the sweet essence of peaches with our collection of 22 simple and delightful recipes. Whether you're craving a luscious dessert or a savory dish with a hint of peachy goodness, these recipes are here to bring a taste of peachy pleasures to your table.
Grilled Halloumi & Peaches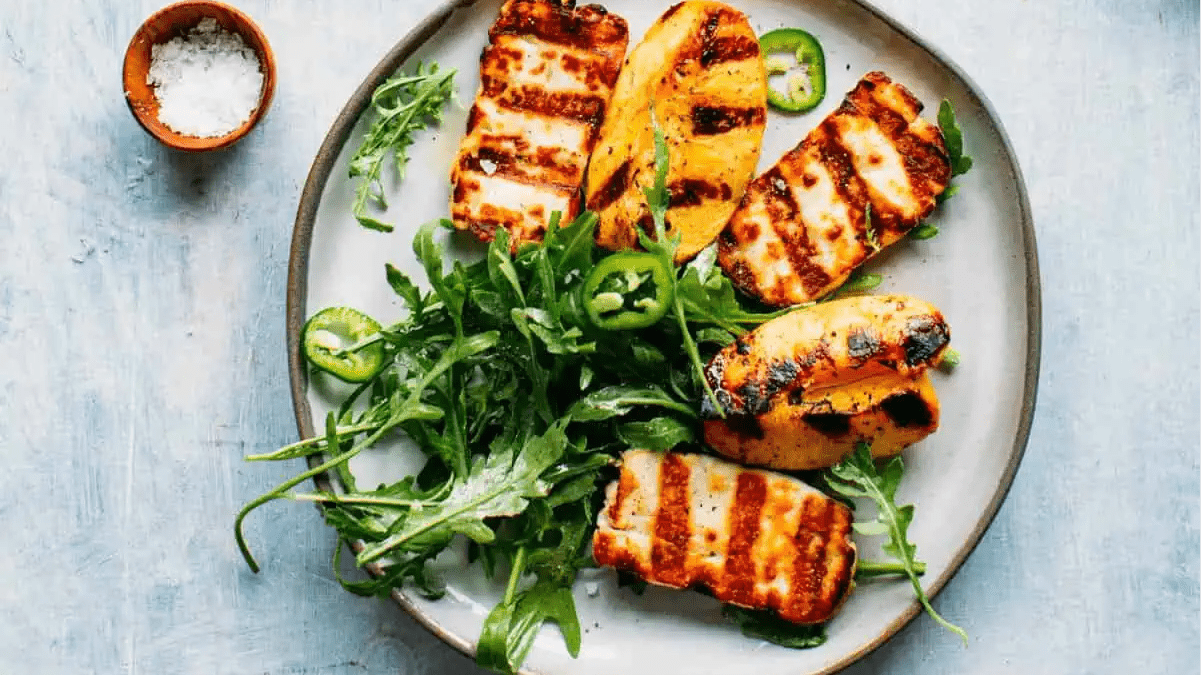 Here's a simple summer meal that's fresh, healthy and absolutely delicious! Salty Halloumi cheese turns crispy and melty on the grill, making it a perfect pair for the jammy, sweet charred peaches. A hefty mound of arugula, spicy jalapeños and a sweet and tangy honey lemon vinaigrette bring it all together for an awesome gluten free, vegetarian salad that's great for dinner, lunch or even brunch! Get the recipe from Coley Cooks.
Summer Salad With Peaches, Corn, and Crispy Proscuitto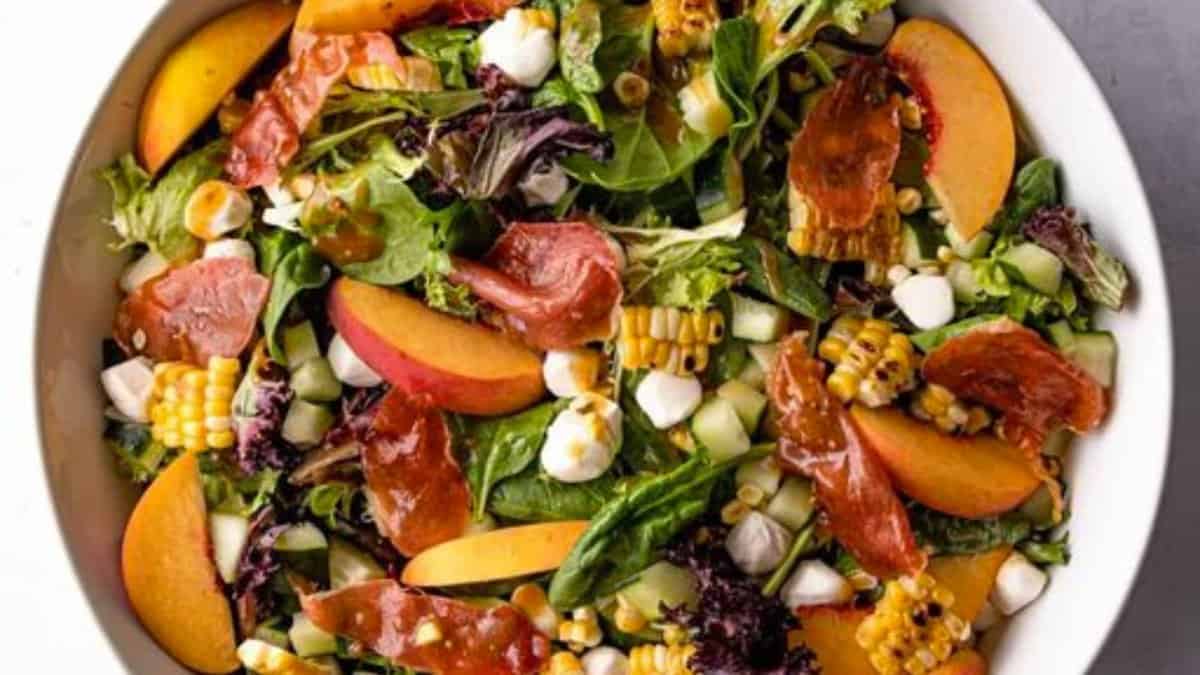 Get the most out of fresh summer produce with this Summer Salad with Peaches, Corn, and Crispy Prosciutto recipe. Top it with homemade balsamic vinaigrette.
Get the recipe from Inquiring Chef.
Peach & Bourbon Snow Cones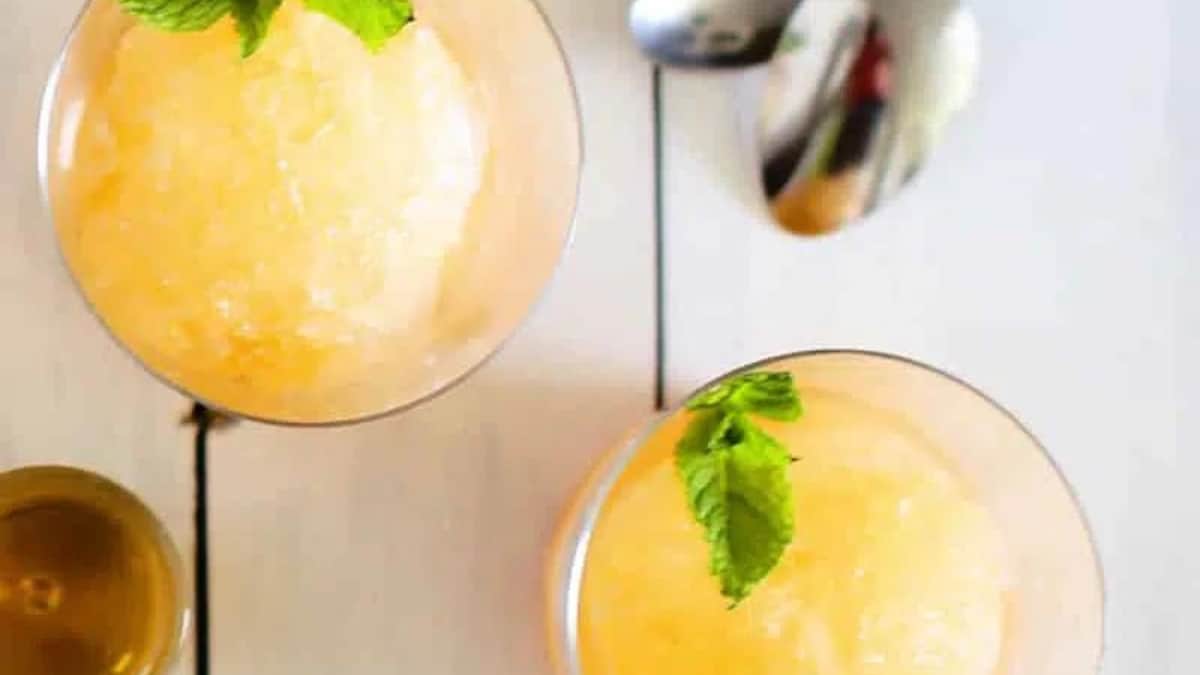 Make the best dessert this summer in just a few minutes, for the perfect refreshing end to your meal!
Get the recipe: Peach & Bourbon Snow Cones
Canning Peaches
An easy step-by-step tutorial on Canning Peaches. This recipe for how to preserve peaches is perfect for beginners and experienced canners alike. Instructions include low-sugar and no-sugar options.
Get the recipe from Sustainable Cooks
Peach Ice Cream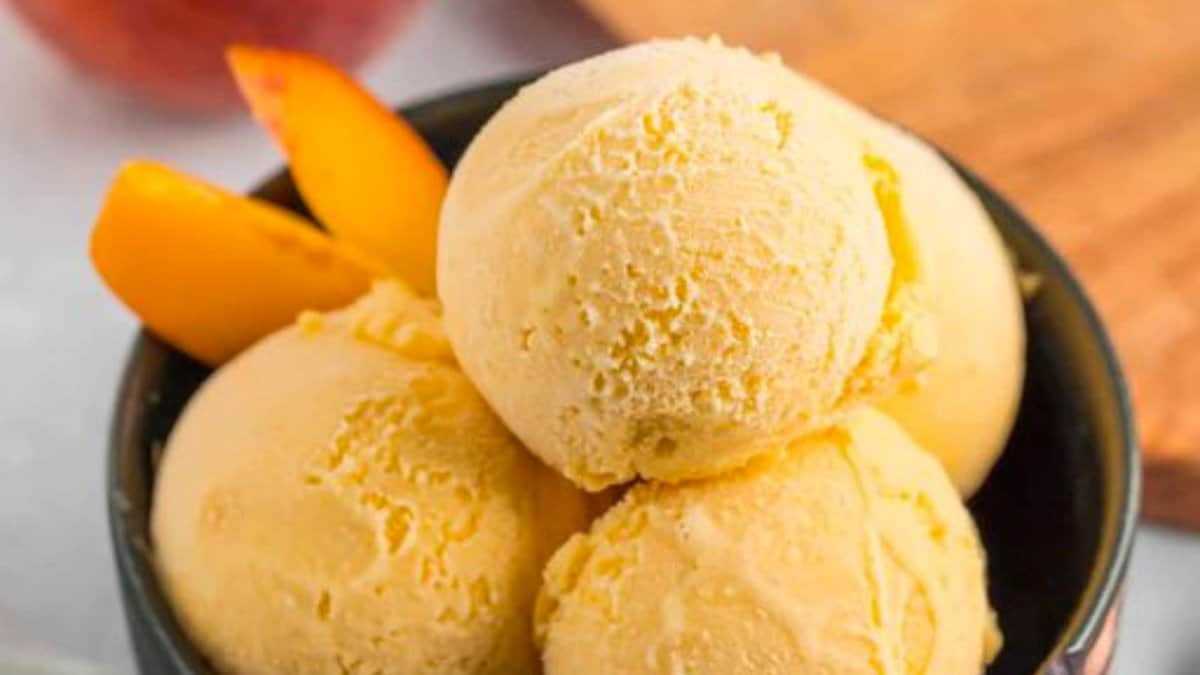 Like a bowl full of summer, this fresh Homemade Peach Ice Cream is packed full of flavor. This easy peach ice cream recipe can also use frozen or canned peaches, giving you that summer flavor all year long.
Get the recipe from Sustainable Cooks
Peach Pie Overnight Oats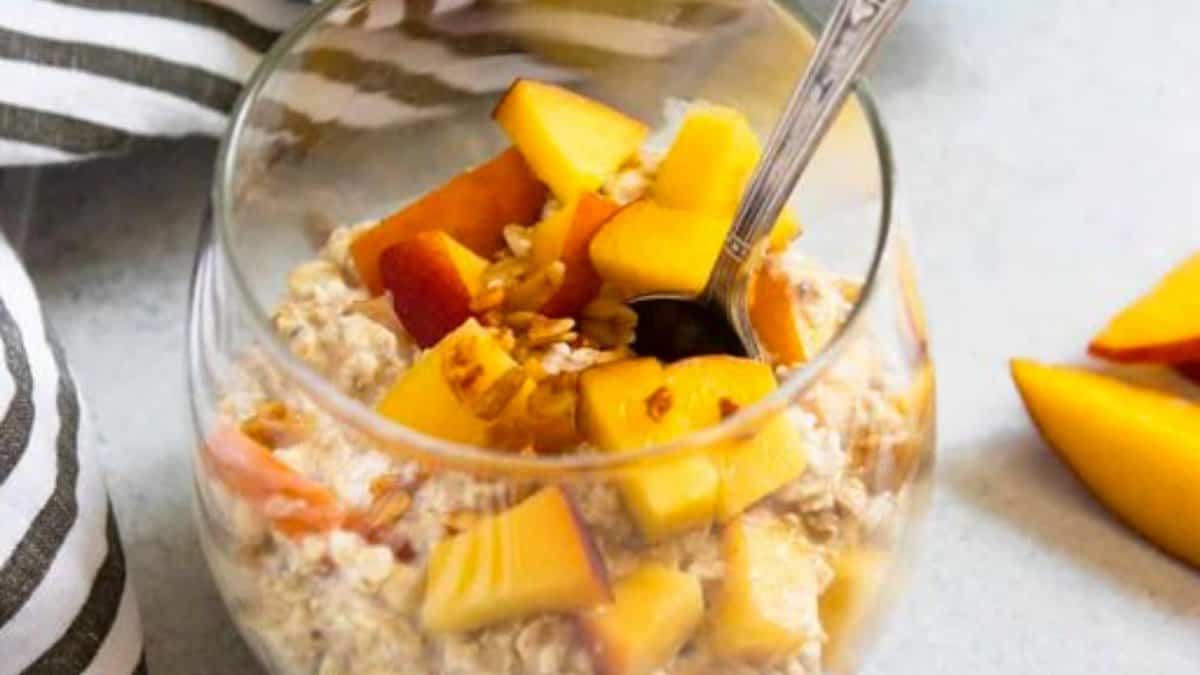 These Peach Overnight Oats are a simple make-ahead breakfast that will be waiting for you in the morning. Easy as pie--but actually easier! Fresh juicy peaches, a hint of cinnamon, and more in this easy healthy make ahead oatmeal!
Get the recipe from Lemons + Zest
Peach Freezer Jam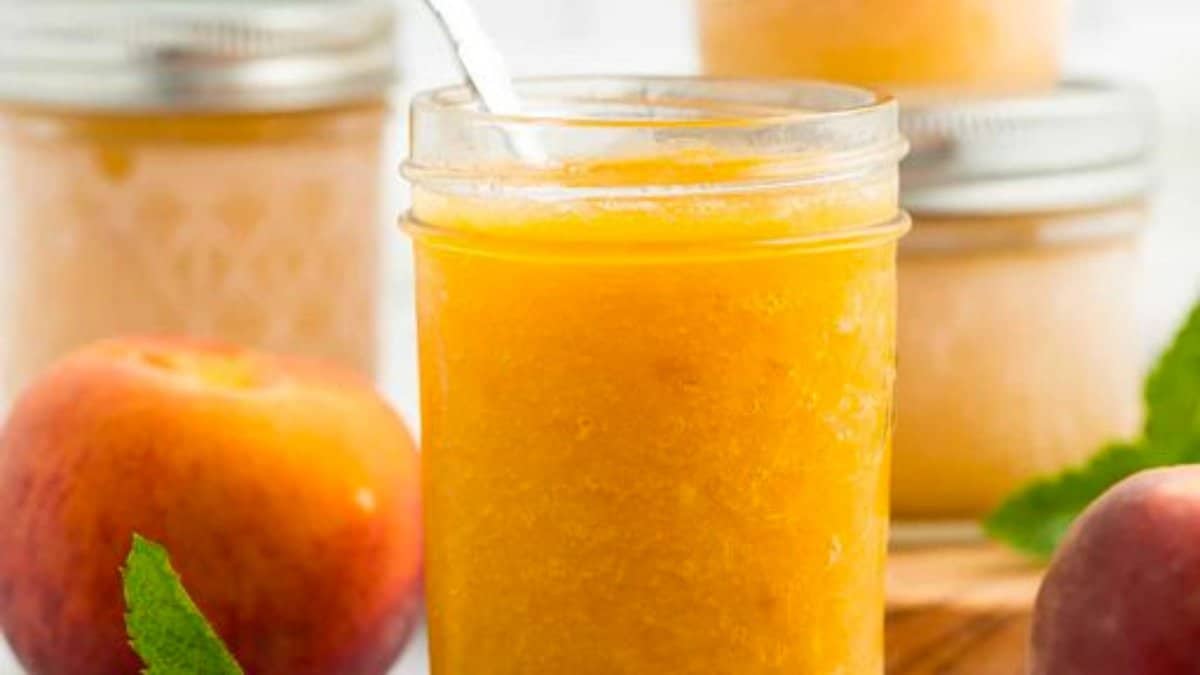 An incredibly fresh-tasting jam, this Peach Freezer Jam is beyond simple to make. Just four ingredients and 20 minutes, and you'll have a homemade low-sugar peach jam without canning.
Get the recipe from Sustainable Cooks
Grilled Peaches With Mascarpone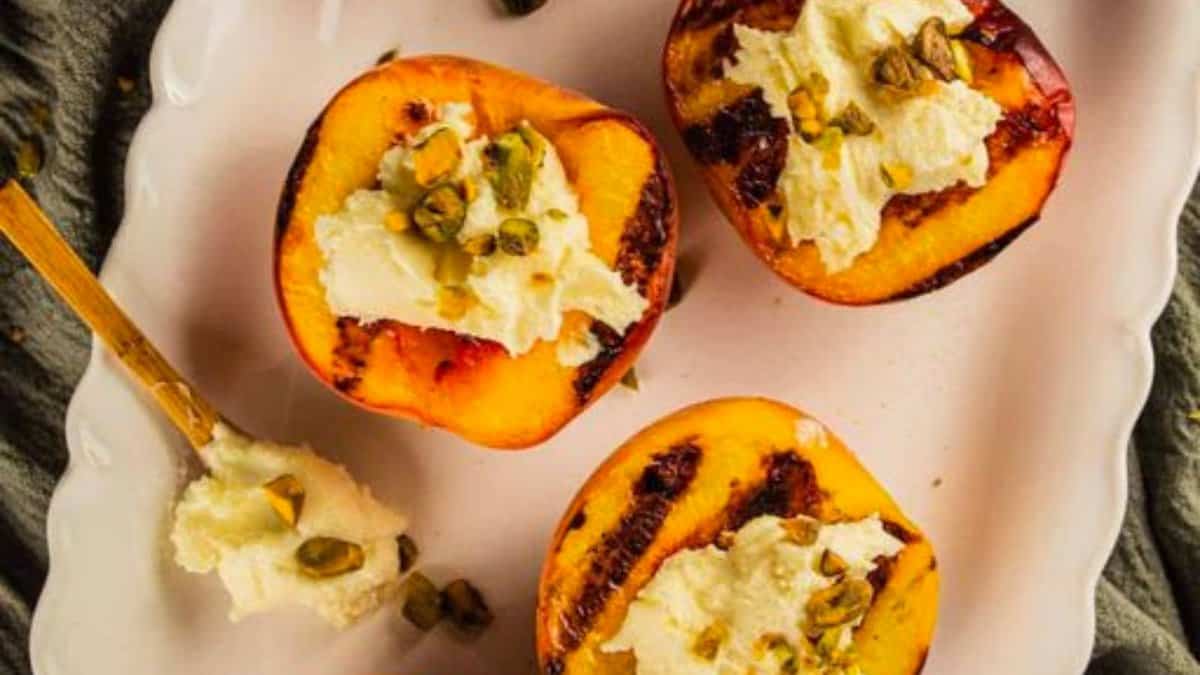 Grilled peaches with mascarpone is the best summer dessert or side dish. Fresh, juicy peaches are grilled until slightly caramelized, topped with whipped mascarpone with honey and chopped pistachios.
Get the recipe from Scarlati Family Kitchen
Peach Syrup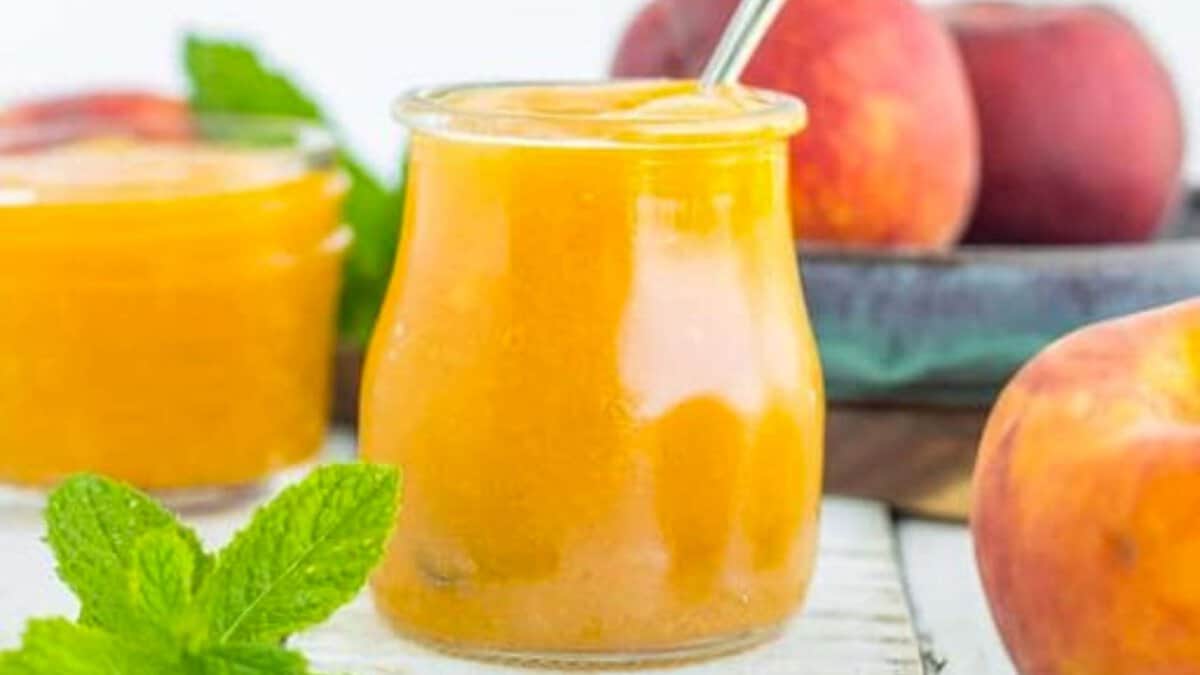 Made with ripe summer peaches, you're going to love this delicious Peach Syrup. This is a delightful homemade treat for pancakes, ice cream, baked goods, drinks, and more.
Get the recipe from SustainableCooks.
Dehydrated Peaches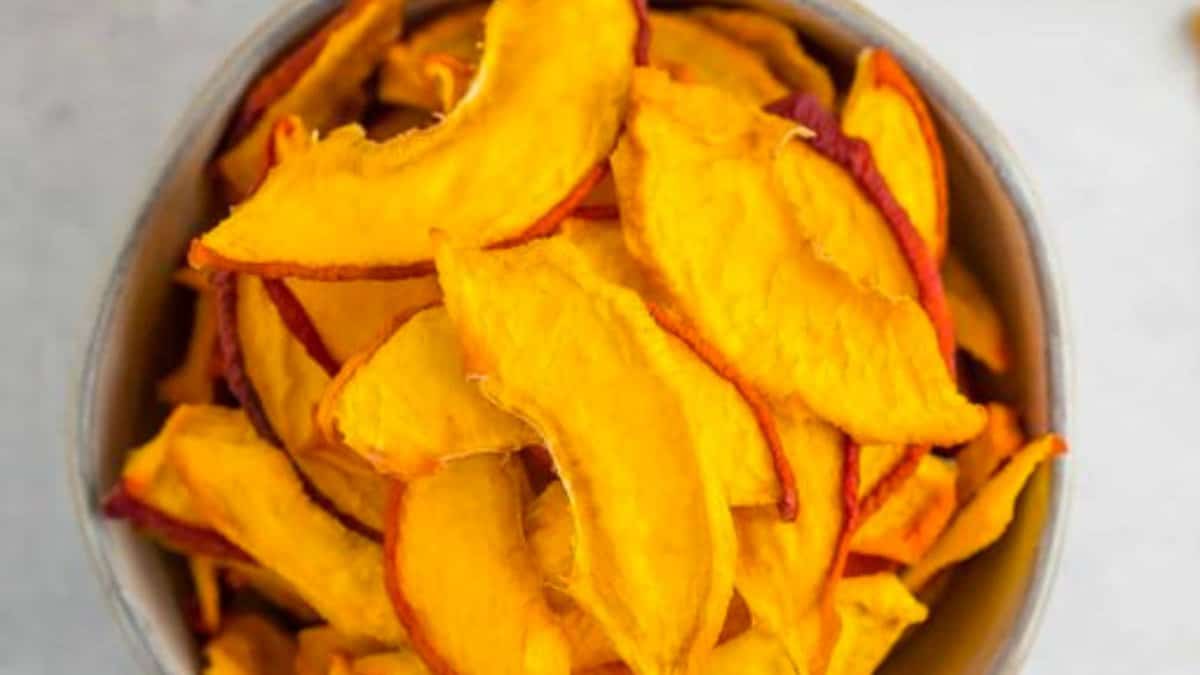 Learn all about making dehydrated peaches in a food dehydrator or in an oven. Drying peaches is a simple project for adults and kids and makes amazing healthy snacks.
Get the recipe from SustainableCooks.
Creamy Peach Popsicles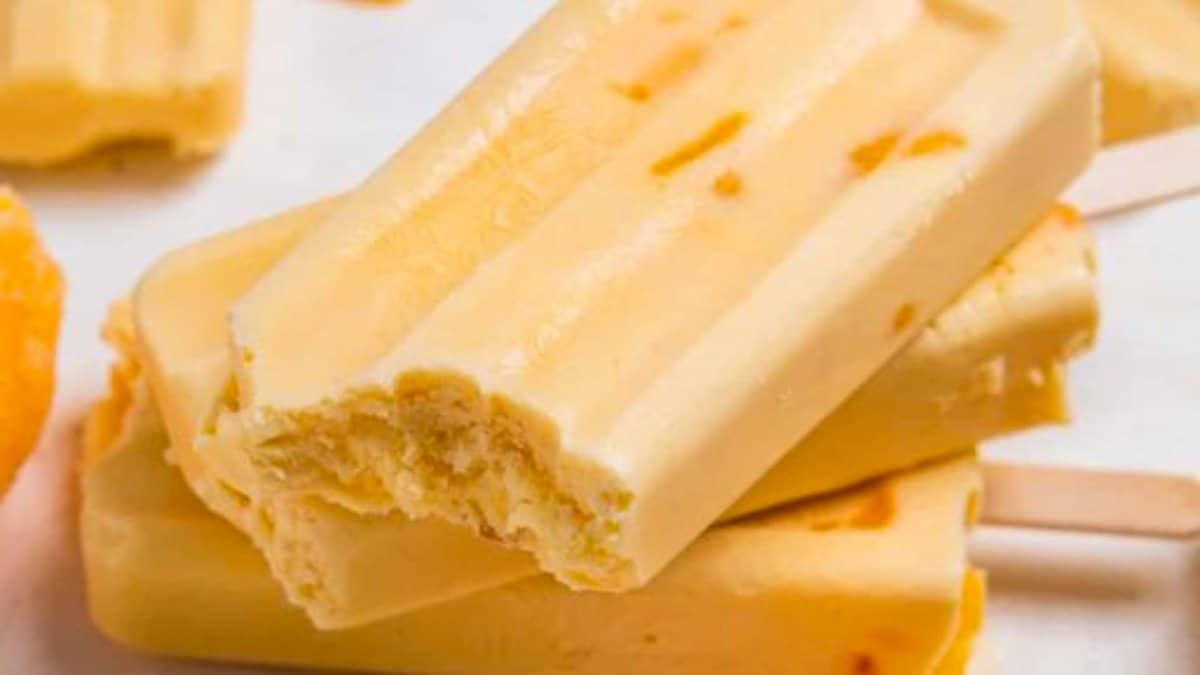 These simple creamy Peach Popsicles are quick and easy to whip up and full of creamy, fruity goodness. Less than 10 minutes to prep and so delicious! Dairy-free variation included!
Get the recipe from Lemons + Zest.
Peach Compote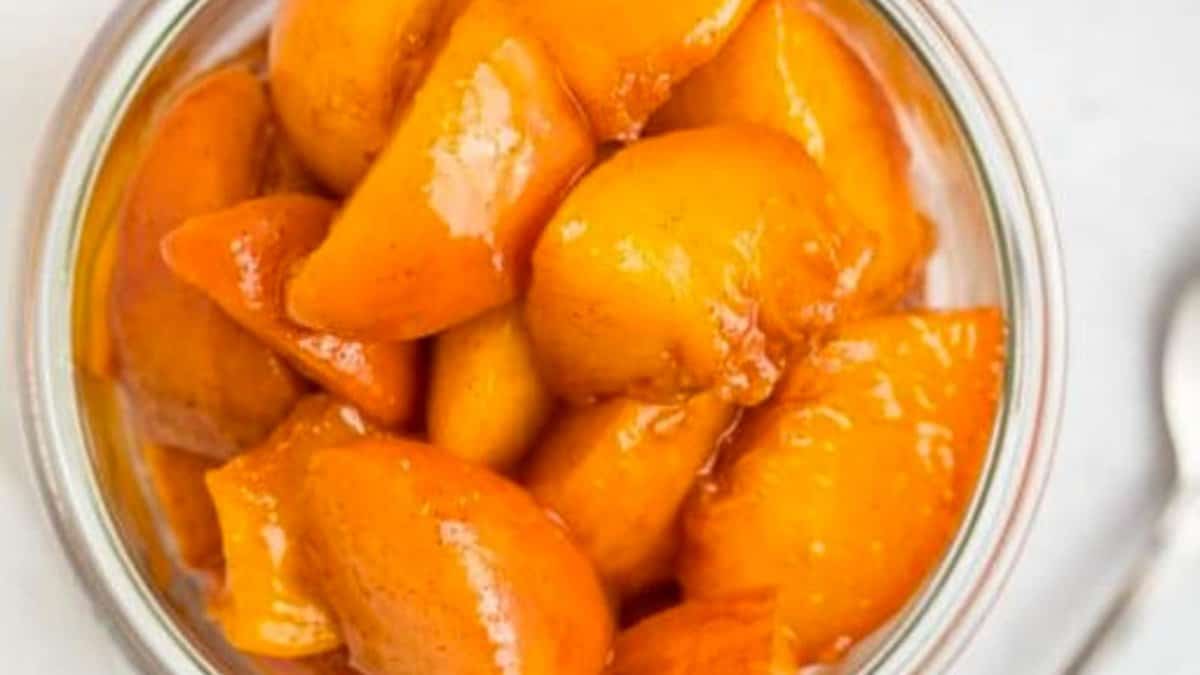 Homemade Peach Compote is a delicious sauce or topping for ice cream, waffles/pancakes, or enjoy it as a side dish. This tasty homemade condiment is so simple to make with just a few ingredients.
Get the recipe from SustainableCooks.
No Churn Peach Pie Ice Cream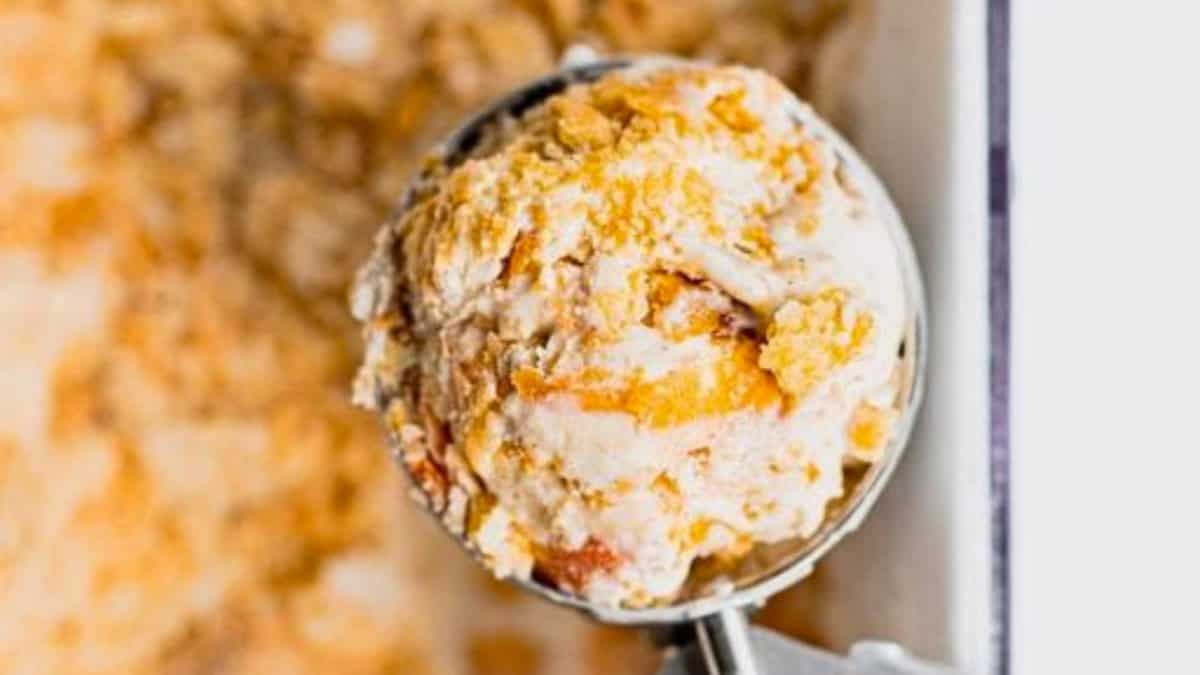 No Churn Peach Pie Ice Cream is the summer dessert you've been waiting for. Creamy, fruity, cool and lightly scented with cinnamon with the delicious crunch of flaky pie crust! It's an absolutely to-die-for dessert recipe!
Get the recipe from Midwest Nice.
How to Freeze Peaches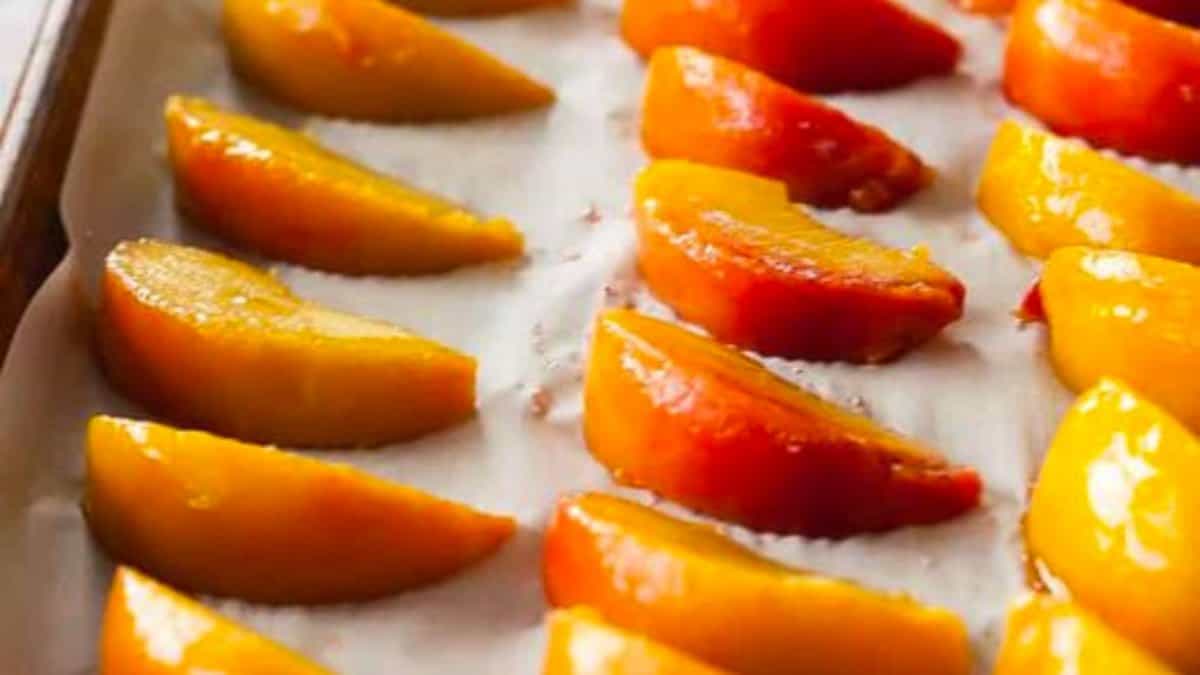 Learn all the tips and tricks for how to freeze peaches to stock your freezer with the star of summer fruit. Freezing fresh peaches is so easy and can be done without sugar, which makes them great to use in desserts, smoothies, or snacks.
Get the recipe from SustainableCooks.
Ginger Beer Mocktail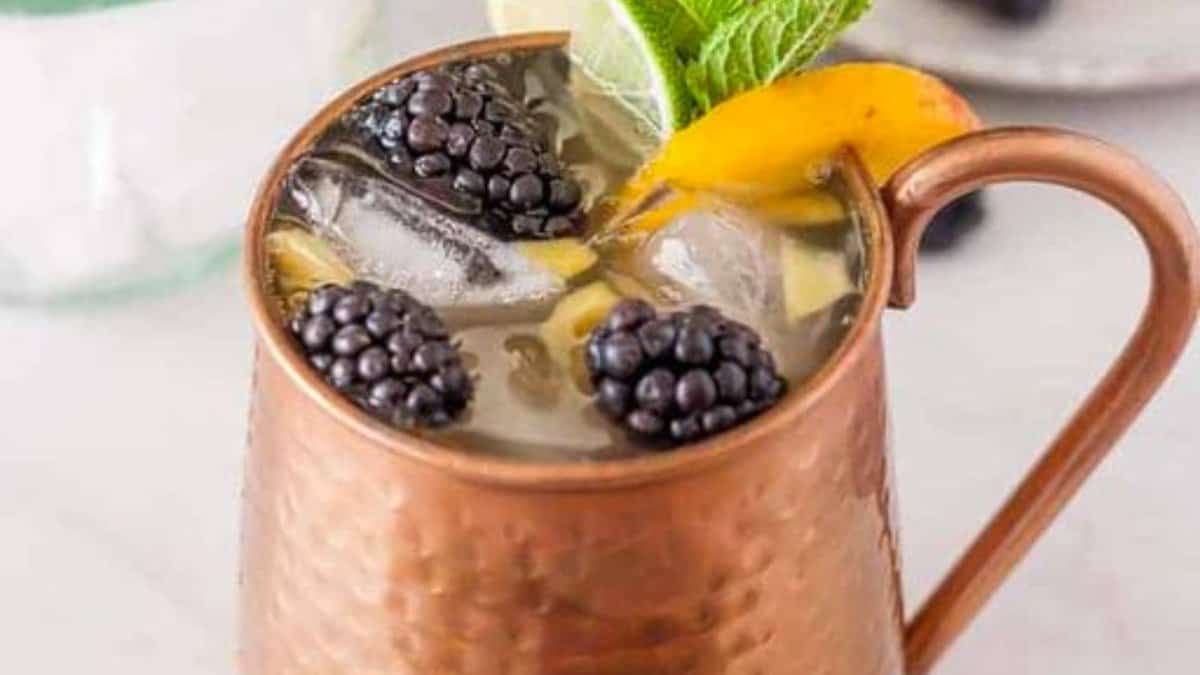 This Ginger Beer Mocktail is a crisp and refreshing non-alcoholic version of the famous Moscow Mule. Juicy peaches, fresh blackberries, and non-alcoholic ginger beer make this Moscow mule mocktail incredibly delicious.
Get the recipe from SustainableCooks.
Strawberry Peach Shortcake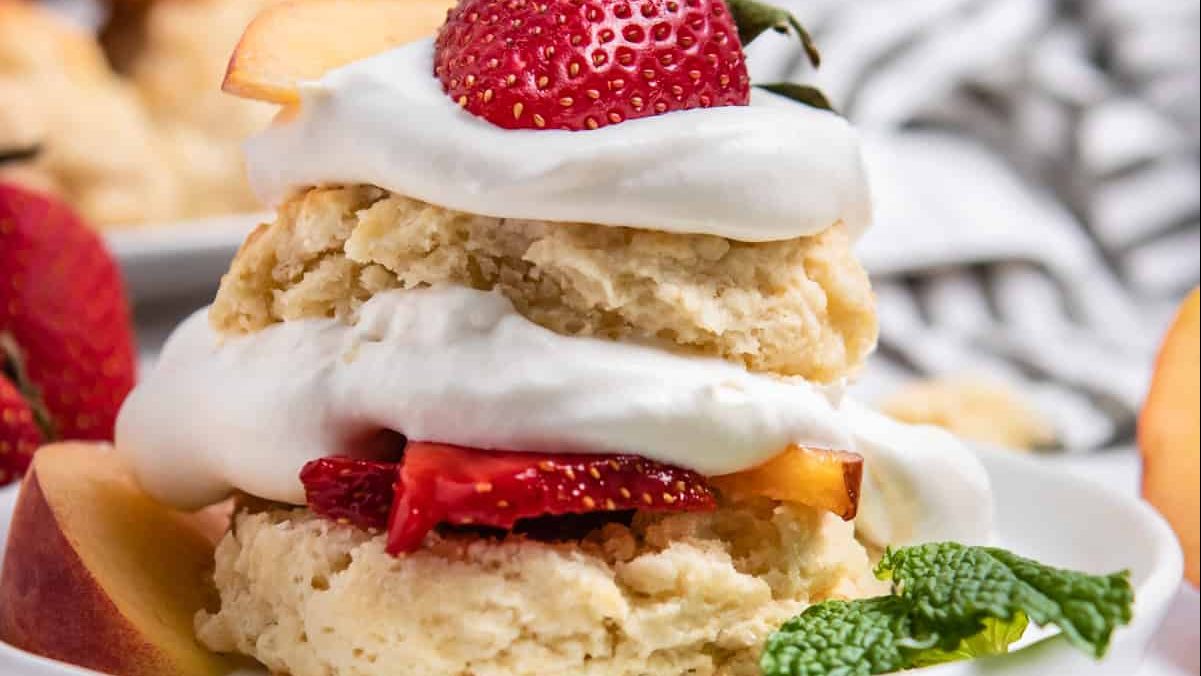 This easy Strawberry Peach Shortcake is made with super simple buttermilk drop biscuits and a 5-minute whipped cream. Fresh summer peaches combined with strawberries make for a fun twist on this classic summer treat.
Get the recipe from Lemons + Zest.
Peach Streusel Muffins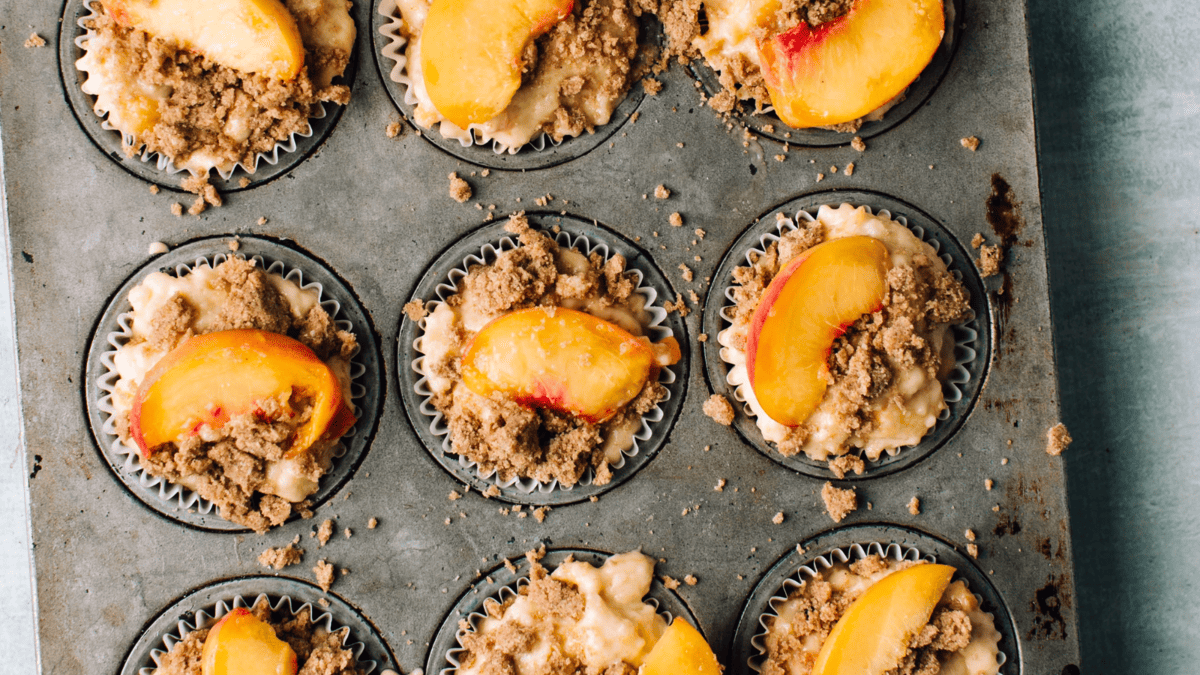 This peach muffin recipe makes for irresistibly soft sour cream muffins with buttery brown sugar streusel. Sweet peach chunks are studded throughout with bonus a juicy peach on top.
Get the recipe from Foodess.
Ginger Peach White Sangria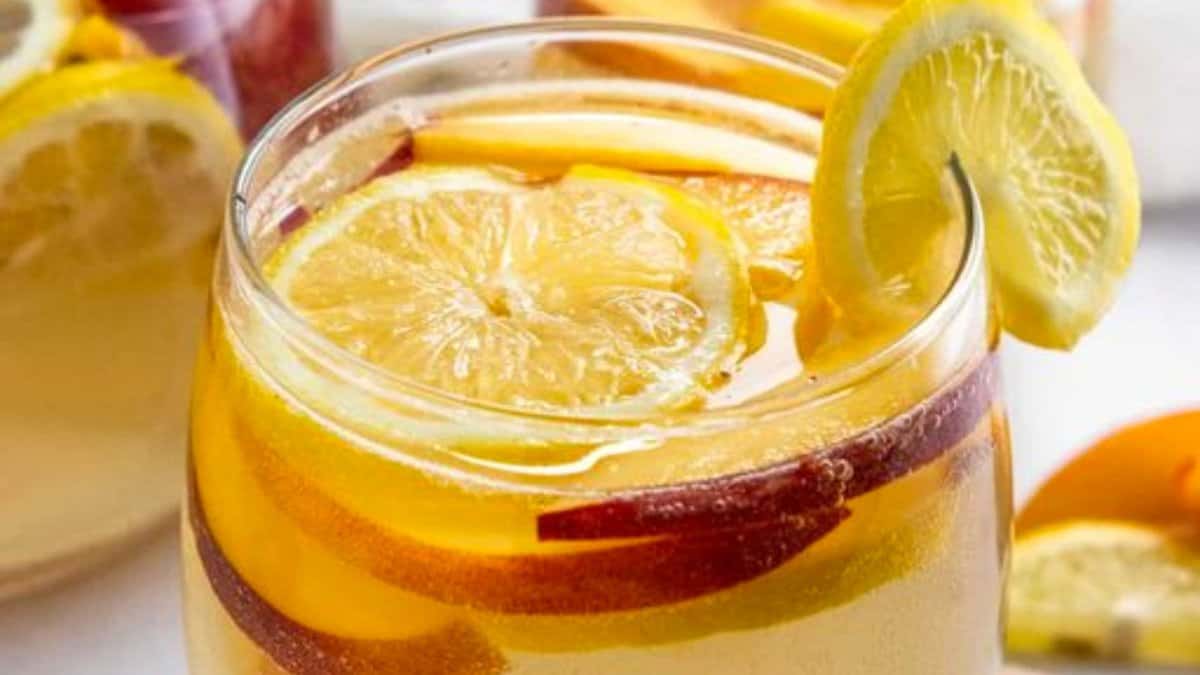 Simple and refreshing, Ginger Peach White Sangria is the perfect easy cocktail recipe for all of your summer occasions! Fresh peaches, a touch of citrus and refreshing ginger beer make this bubbly goodness.
Get the recipe from Lemons + Zest.
Peach Cobbler Pound Cake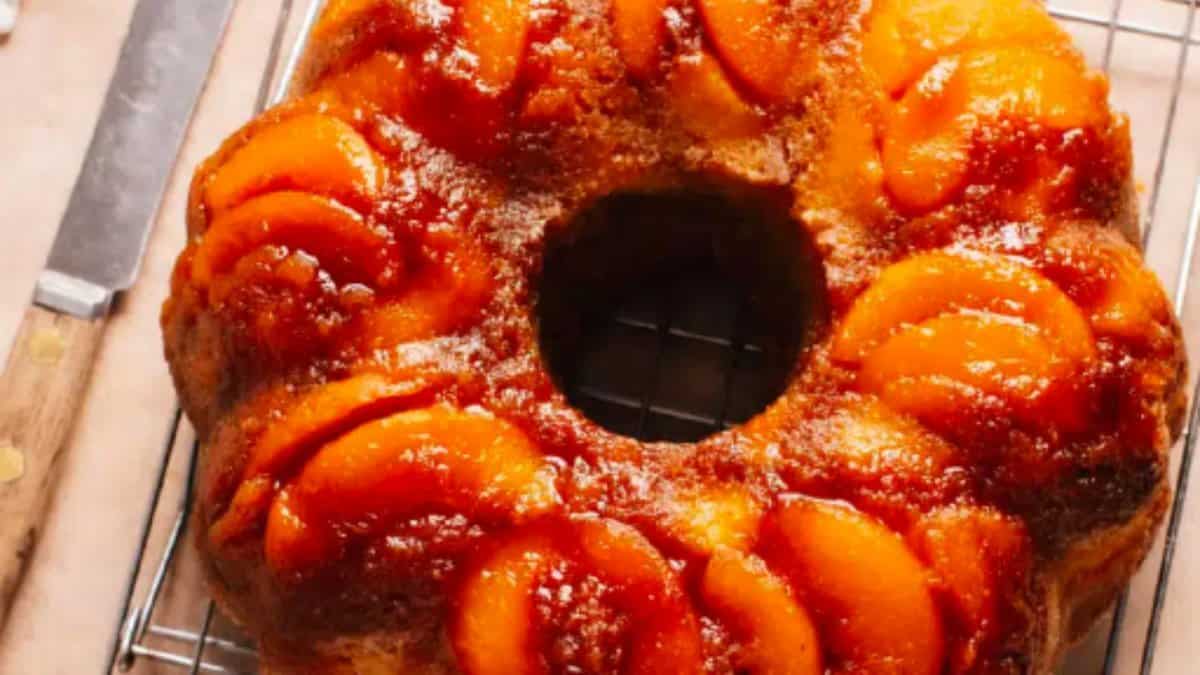 Peach Cobbler Pound Cake is a dessert that combines the flavors of peach cobbler and pound cake. It consists of a moist, tender pound cake studded with pieces of fresh or canned peaches.
Get the recipe from Foodess.
Peach Caprese Salad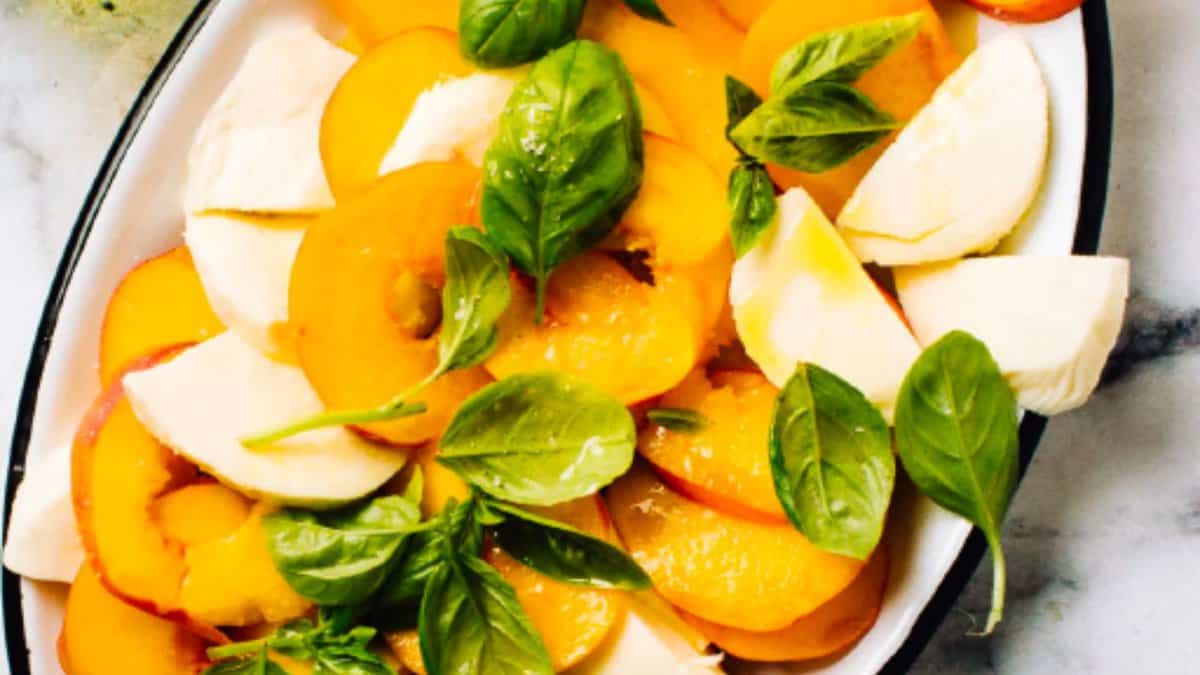 A delicious, fresh peach salad with basil, olive oil and creamy mozzarella, plus delicious variations you don't want to miss.
Get the recipe from Foodess.
Peach BBQ Sauce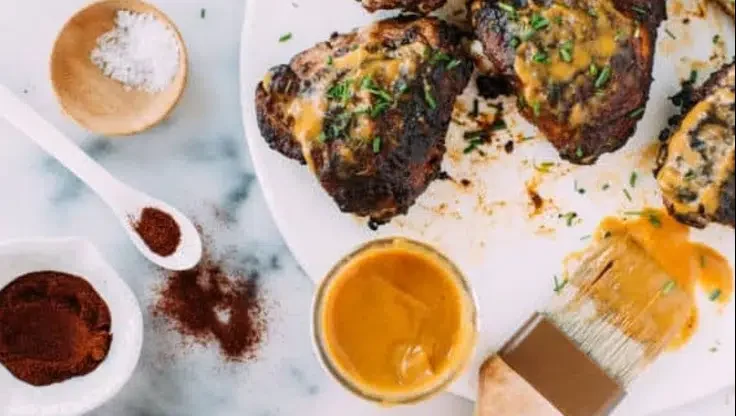 This spicy Peach BBQ sauce is delicious on these juicy spice-rubbed grilled chicken thighs (and would be perfect on ribs or shrimp, too!).
Get the recipe from Foodess.
Sweet Cornmeal Cakes With Peaches and Cream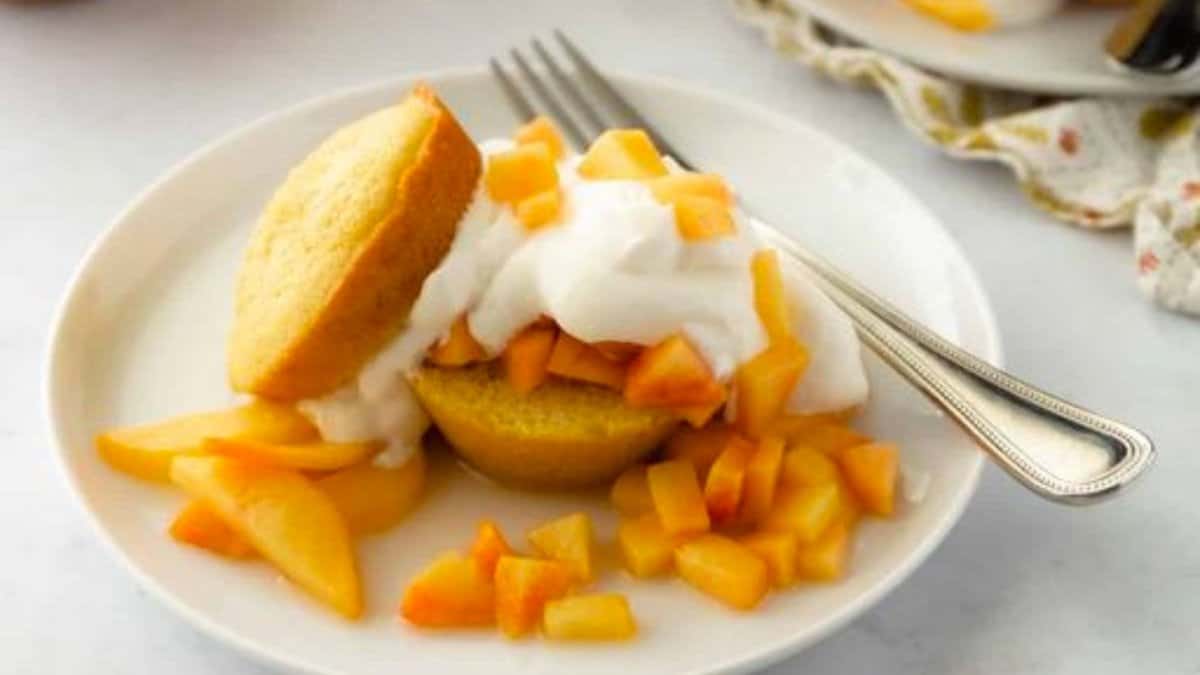 Tender, sweet cornmeal cakes are baked in a muffin tin and topped with syrupy fresh peaches and homemade whipped cream in Peach Shortcakes, a summery dessert that is great for a crowd.
Get the recipe from Inquiring Chef.
10 Most Unhealthy Foods Most People Don't Realize Are Junk Foods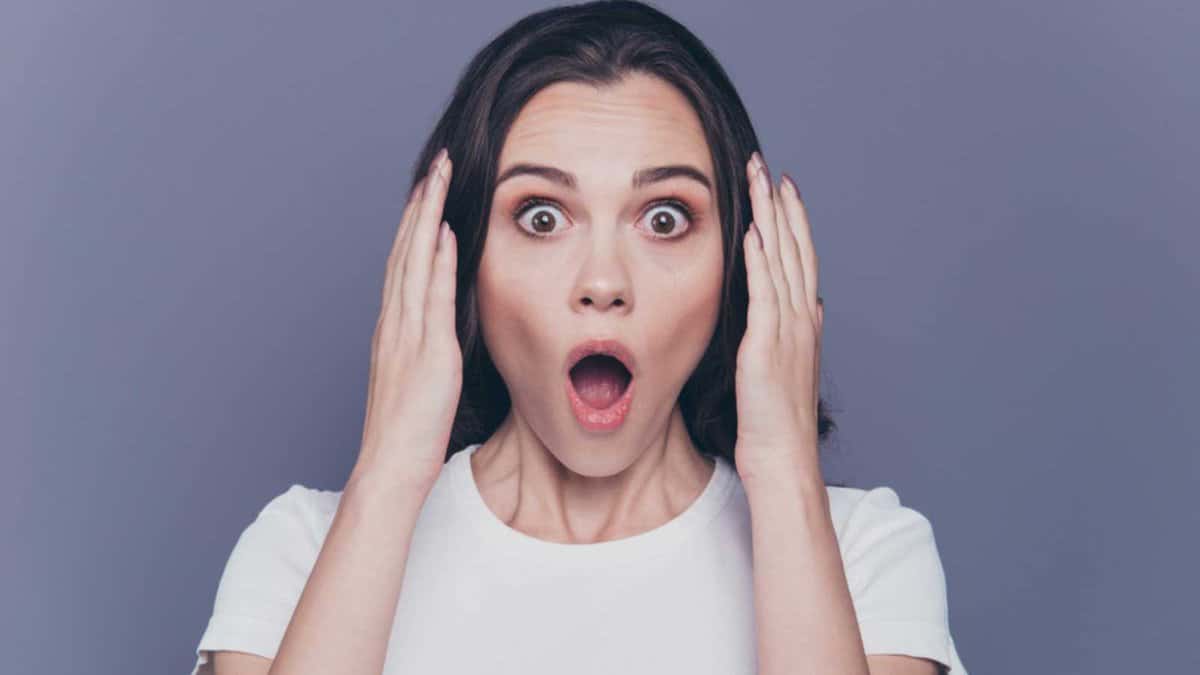 Surprisingly there are a lot of foods that consumers assume are healthy when they definitely aren't. We often don't bother to check the labels of foods that have always been marketed to us as beneficial. According to a popular internet forum, these 10 foods are super unhealthy foods - most people just don't realizeit. Get ready to be shocked, and maybe even clean out your pantry.
Storebought Wins: 10 Foods That Are NOT Better Homemade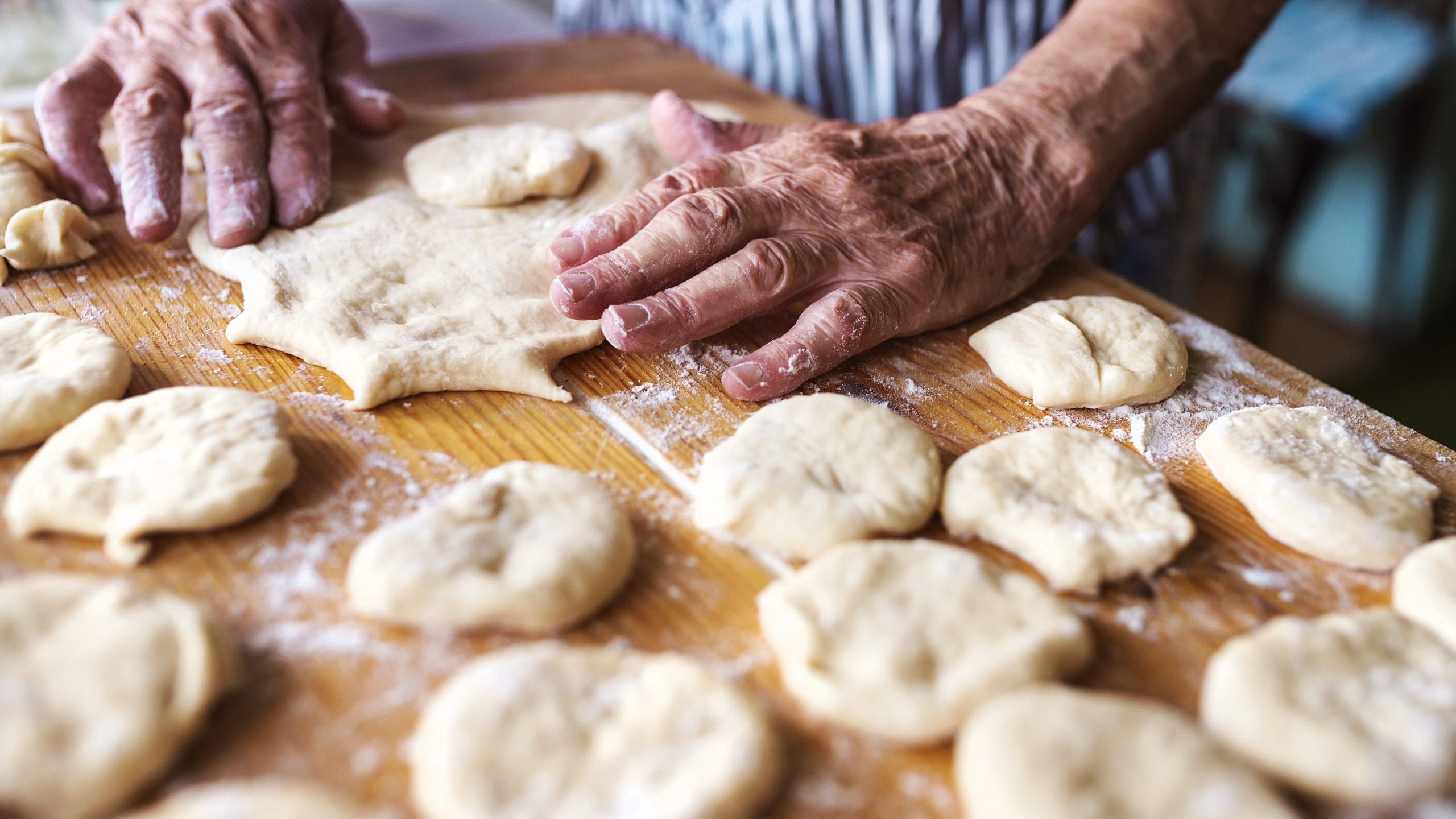 A lot of the time we value homemade food much higher than what we get from the store. And in many cases, this is correct - homemade is better. But for some foods, this is definitely not the case. Whether due to the difficulty of making it, lack of access to the right ingredients, or just the homemade version missing that special "something" we get in the storebought version - some foods are just not worth it making at home. Read on for the 10 top foods that are NOT better homemade, as decided by a group of foodies on an internet forum.
The Votes Are In: These 10 Countries Have The Best Food In The World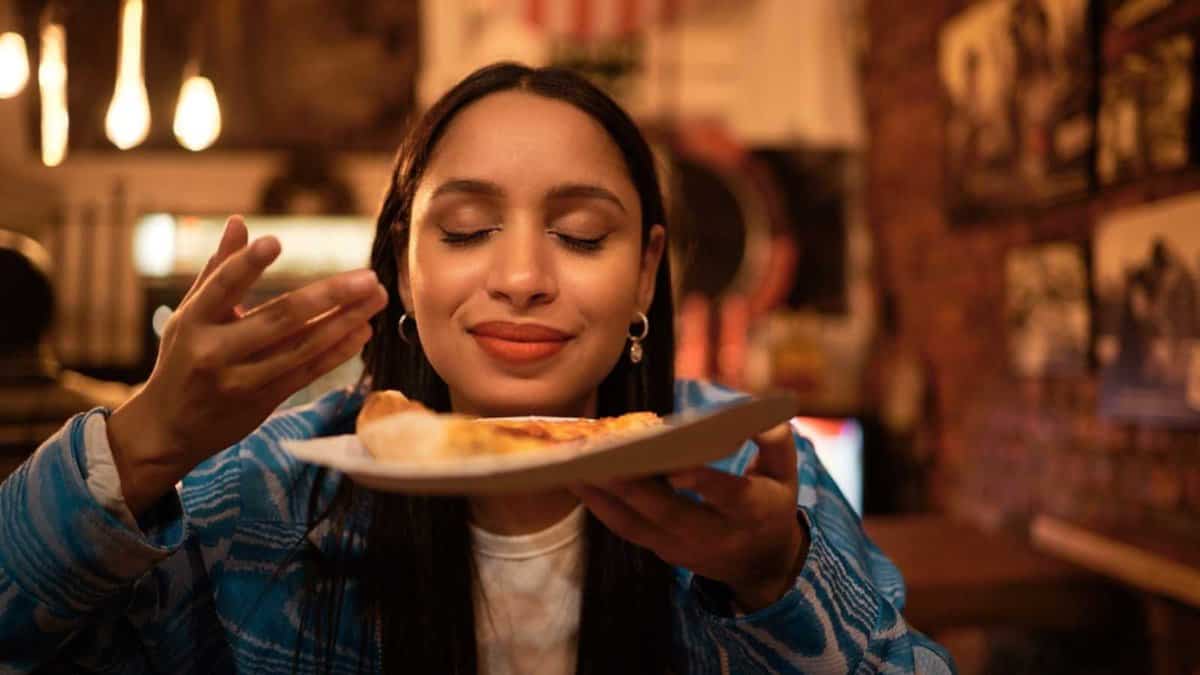 When it comes to satisfying taste buds, the following countries have been crowned the kings and queens of cuisine by online forum members. From the spicy street food of Thailand to the explosion of flavors in Indian dishes, get ready to explore the diverse world of food.