Not sure what Wine Tuesdays are all about? Check out the story behind Wine Tuesdays! 
Welcome to the final Wine Tuesday of 2018! I'll take a break from these posts over the Holidays and then I plan on being back with a bit of a new twist on Wine Tuesdays about the second week of January.
Anyway – no wine of the week this week because I'm far too deep into Glögg and Holiday Cocktails (like Christmas Sangria, Cranberry Champagne Cocktails and Sober Santa Christmas Punch) to have any wine right now. But instead, maybe we can talk a bit about good wines to pair your Christmas food with?
Wine Pairings for the Holidays
In Sweden we usually have a Smörgåsbord for Christmas – and that means a lot of flavors. Everything from pickled herring to smoked salmon to ham to ribs – all tasty, all with their own distinct flavor profiles. A lot of people go for beer with the Smörgåsbord, and that's one option of course. But as a lot of the food is quite fatty and heavy, I prefer a glass of wine to cut through all of that (Some people have a Snaps – a shot of strong liqueur – for this exact purpose, instead. But yeah, no, I'd rather do wine, thank you very much.).
Now if you go the traditional route and do the cold dishes first – you could do white with the cold fish dishes and then graduate to a red for ham & sausage & meatballs & ribs. But since no-one ever seems able to remember what goes on the cold and the hot plate (Not as intuitive as one might think! I mean, the ham is cold but it's a hot dish??) my guess is that one wine will just be easier. And in my book – one wine means red wine. And a red that works well with cold fish dishes, at that.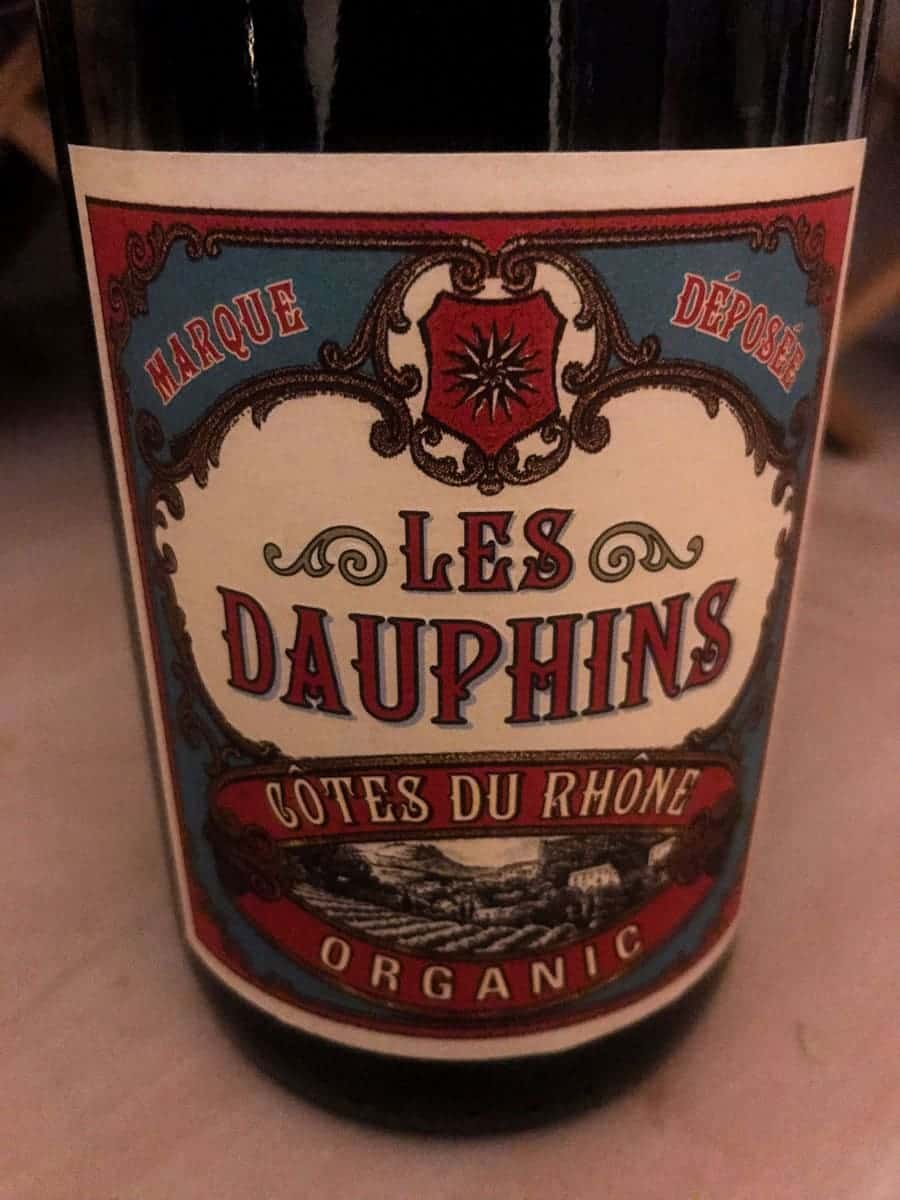 A good wine for all these flavors should, according to me, be quite light – and, contrary to what you might think, it should have a lot of flavor of its own. If it doesn't it will just fall flat and you might just as well (well, not JUST as well) have a glass of water. For this reason a nice, slightly spicy, Côtes du Rhône or Pinot Noir is a great choice. I like Les Dauphins Organic (#72458) for a Côtes du Rhône (also perfect for making Christmas Sangria!), and if you're more for the Pinot Noir the Saint Clair (#16015) is perfect, or my new favorite District 7 (#6578). This year, I'm leaning toward some kind of Pinot Noir – but I might try something else completely as well. I promise to keep you posted on Instagram!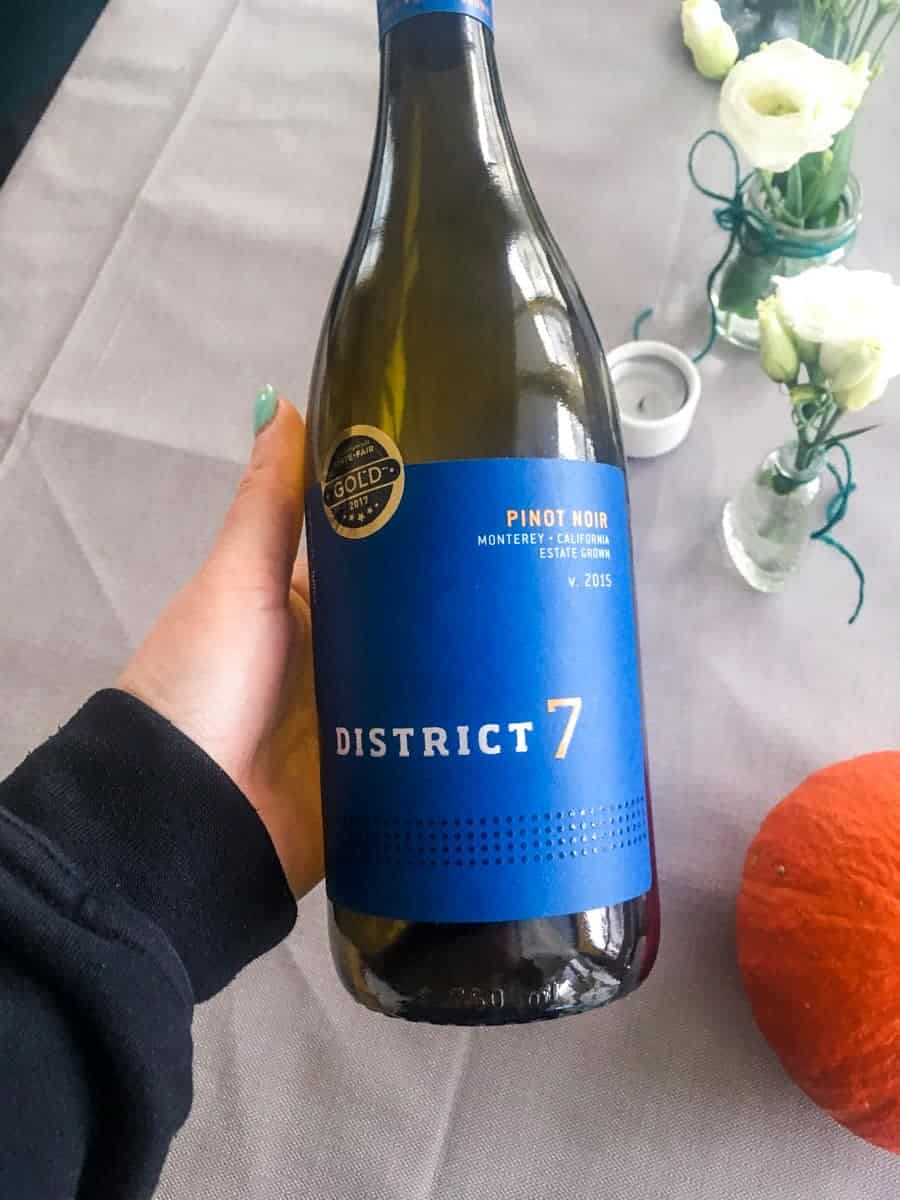 OK so if you're not doing a Swedish Smörgåsbord but instead going more of the turkey route, you are in luck – all of the above will go perfectly with that as well (I had the District 7 for Thanksgiving this year and it was the perfect match).
On always use butter this week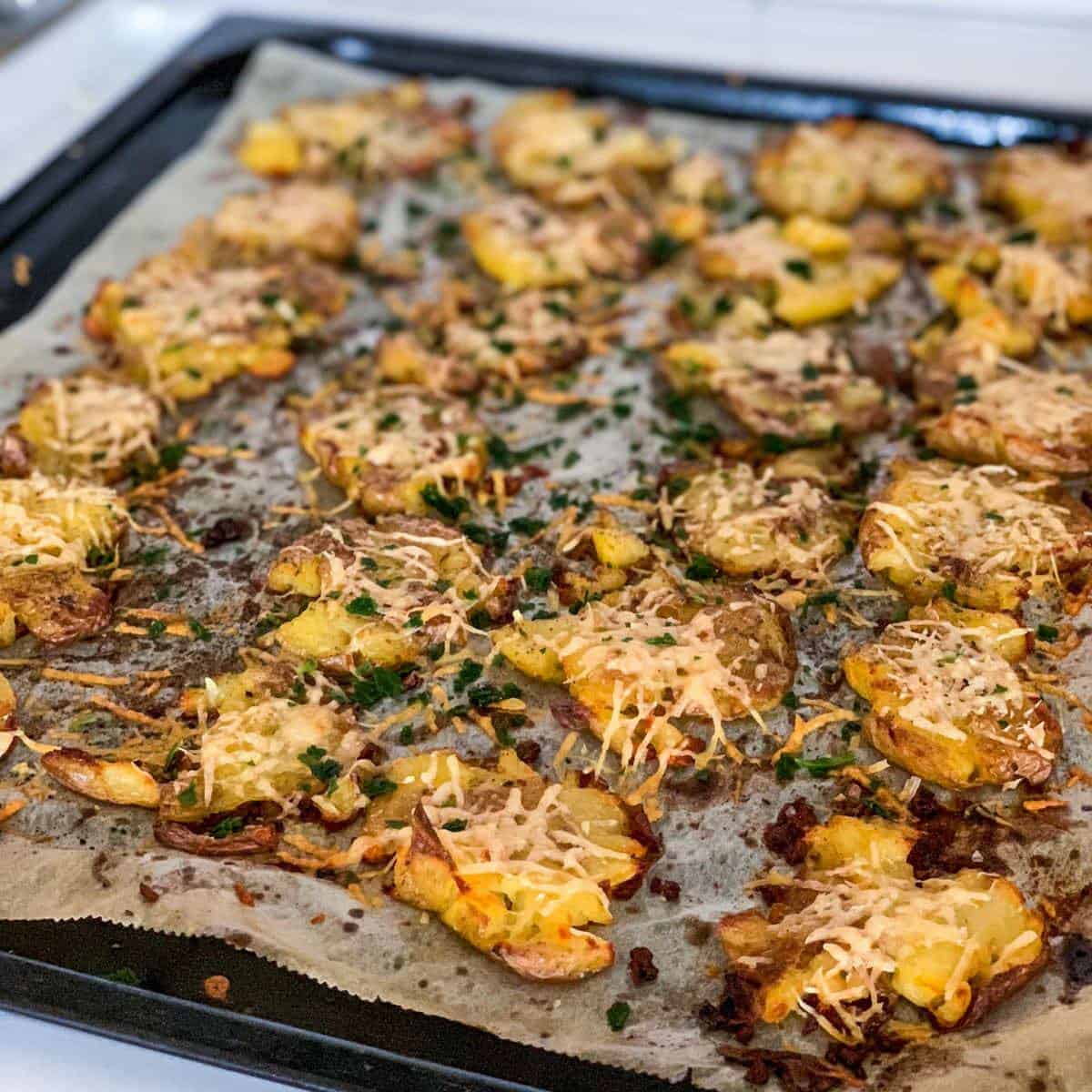 Crispy Garlic Parmesan Smashed Potatoes – Ridiculously delicious, perfectly crispy and indulgently covered in butter and parmesan cheese. This is one of my all-time favorite side dishes, for sure. And never have so many of my friends commented on my posts or said "I saw this recipe on your blog/Instagram/Facebook…"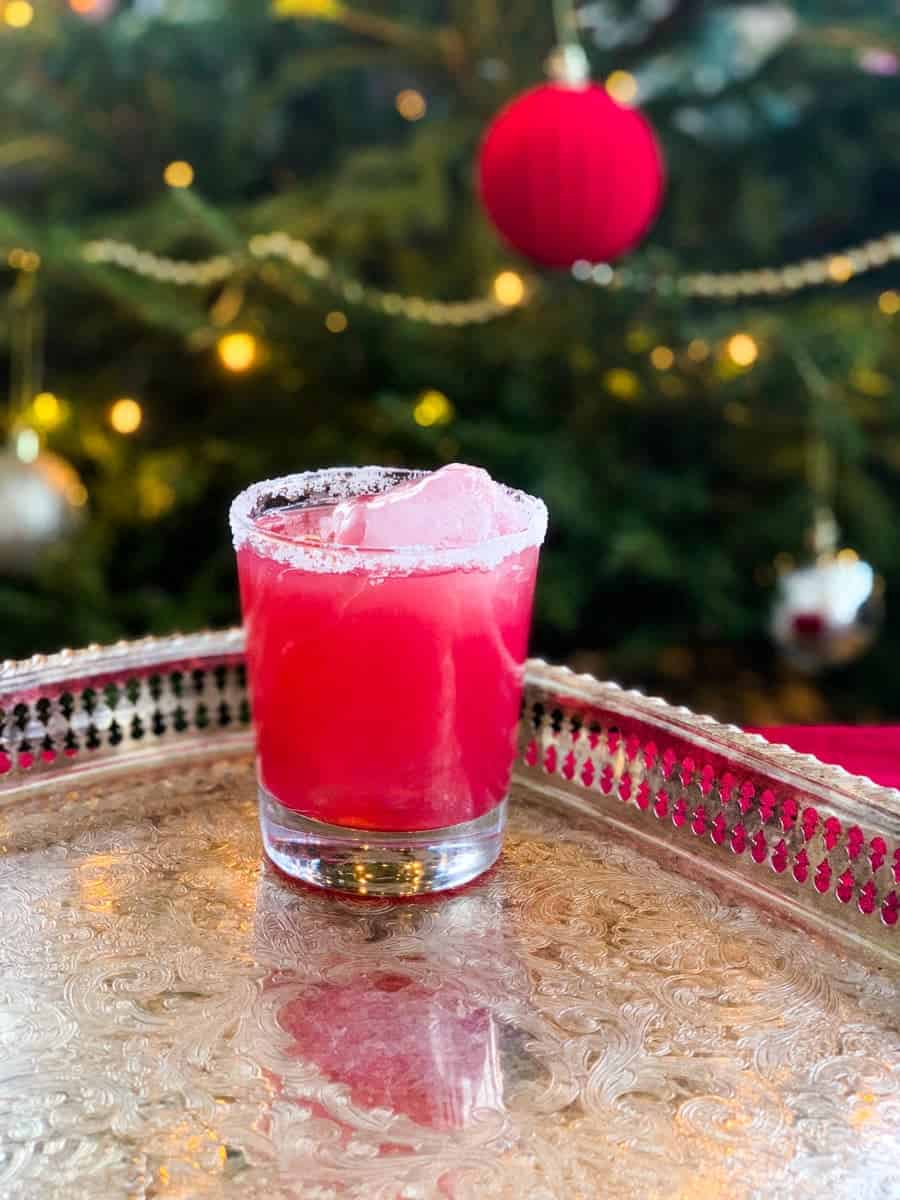 Sober Santa Christmas Punch – An easy non-alcoholic cocktail that tastes like a grown-up cocktail, yes please! So delicious, I'm definitely making it for Christmas Brunch this year.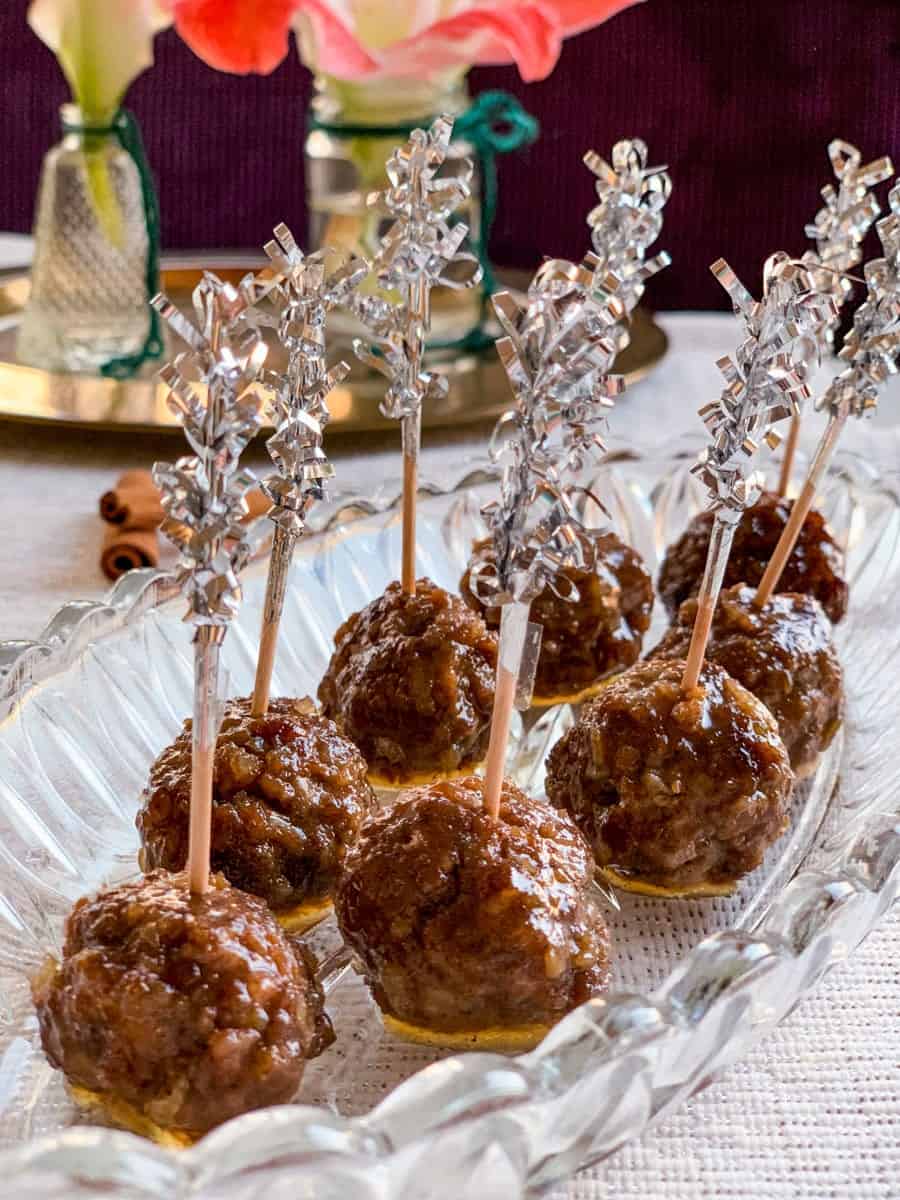 Honey Balsamic Glazed Gingerbread Spice Meatballs – A new take on Christmas meatballs with Gingerbread Spice and the best Honey Balsamic Glaze – it's the perfect Holiday appetizer.
Craving right now
I'd welcome any of the gifts on this list of 14 Awesome Edible Gifts from Hey Nutrition Lady (my Candied Ginger is on it as well!) – can someone please make me some preserved lemons or flavored salt or… well any one of the gifts on the list, really? Thank you!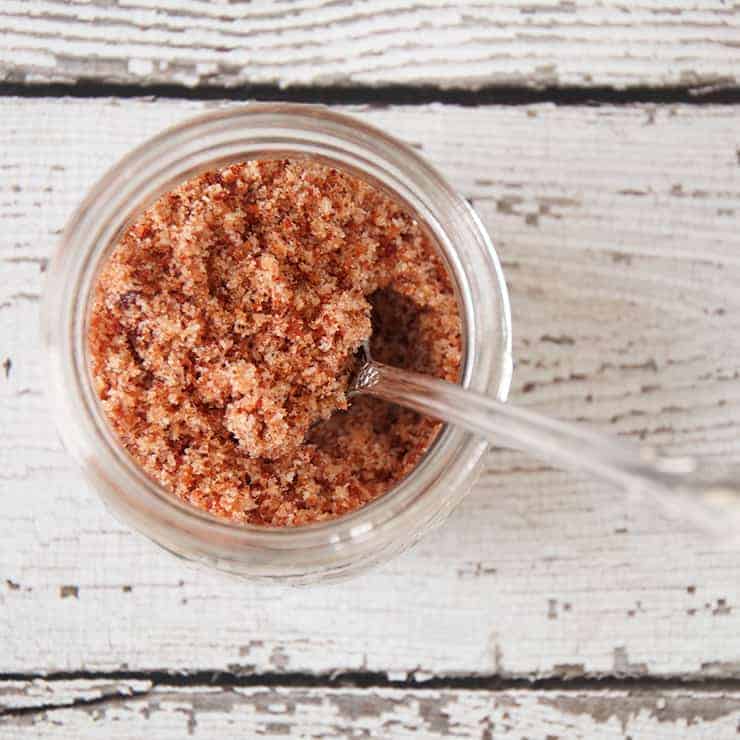 OK Bacon Salt – because did you hear me, BACON SALT! This needs to happen.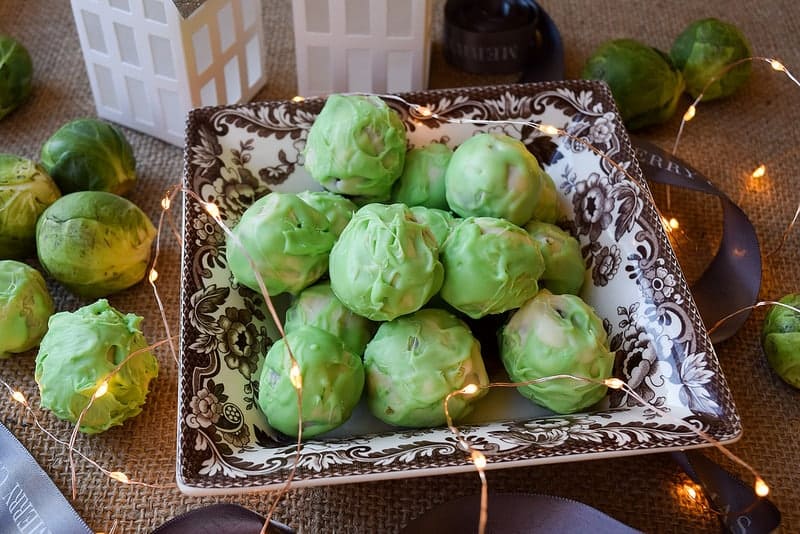 And how adoreable are these Boozy Brussels Sprout Chocolate Truffles? Like, as you might remember I realized just a few weeks ago that I actually like brussels sprouts – and now you're saying I can have them but with candy – and booze! –  inside? Wow.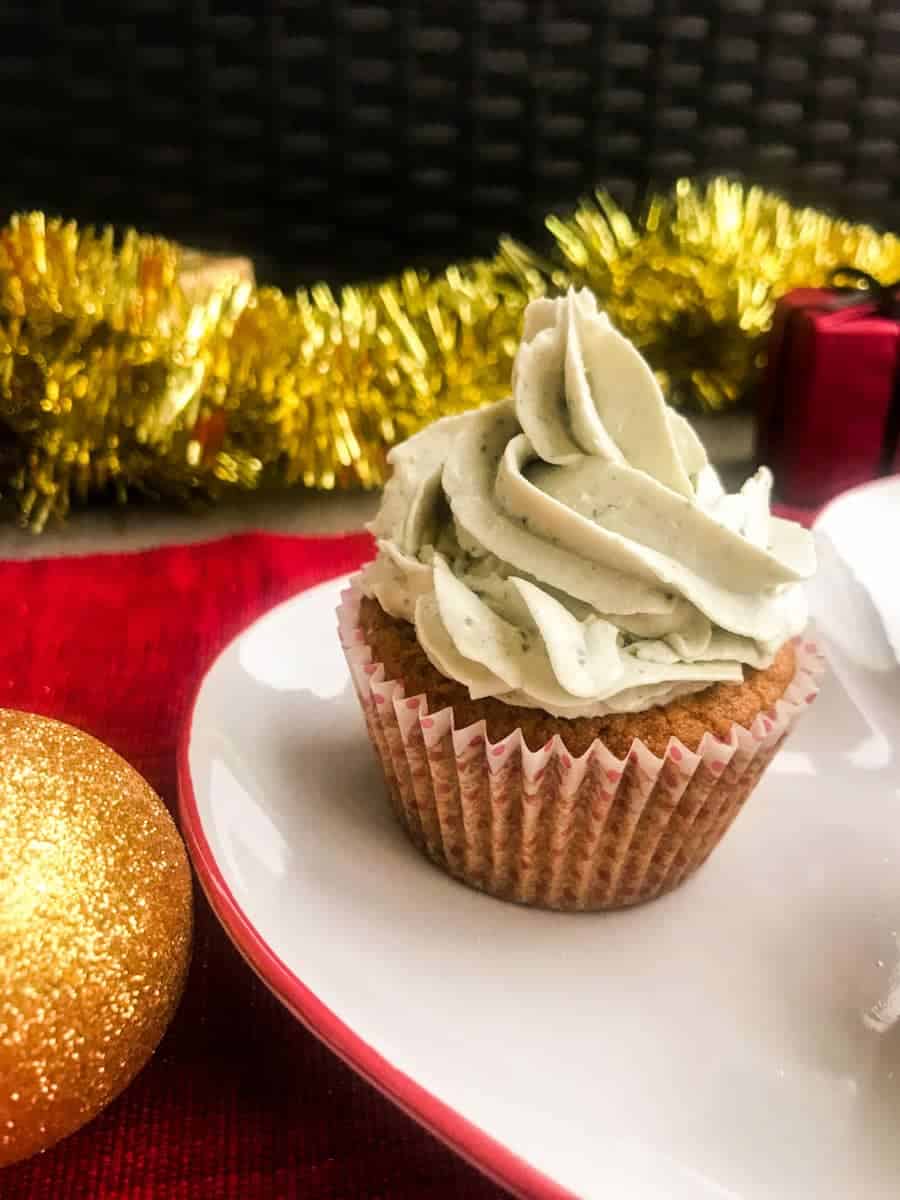 I almost forgot my plan to make miniature Gingerbread Cupcakes with Blue Cheese Frosting for Christmas, but thanks to a collaboration I'm doing this week on Instagram (featuring: Blue Cheese!) I was reminded. Good thing, because I wouldn't have wanted to miss out on these!
Reading right now
In the middle of About Grace: A Novel by Anthony Doerr and I'm having a hard time pulling myself away from it to get anything done. A perfect book to cosy up with during the Holidays!
Watching right now
Started in on the latest season of Fear the Walking Dead but I'm thinking maybe it's lost its charm? Or maybe it's just that I'd rather be watching feel-good romantic everyone has a happy ending Holiday movies right about now?
Coming up on always use butter
Final weeks of Holiday and New Year's recipes on the blog now, and I'm planning on taking some time off during the Holidays to recharge and rethink and come back full of new ideas for the new year. But don't worry – there'll still be some new content coming up.
On Thursday I'm sharing the main dish (Duck a l'Orange or Duck in Orange Sauce) for the 2018 always use butter New Year's Eve menu and on Friday I'm bringing you the the fourth Holiday cocktail of the bunch – a Clementine Campari Cocktail.
Next week – I'll share the New Year's Eve dessert and a final wrap-up of the New Year's Eve menu to make sure you get all your timings and planning in order. And I'll also drop in with an end-of-year list of the top recipes on the blog in 2018. Maybe I'll share some other top lists as well? Like my favorite recipes from other bloggers? I do love lists!
Either way – make sure not to miss these posts or any other by subscribing:
That's all for this week's (and this year's) Wine Tuesday! How do you feel about Wine Tuesdays for next year? What should I keep, what should go?
And most importantly – how's your Wine Tuesday treating you?