This post may contain affiliate links, which are always marked with *. Please read my disclosure for more information.
Not sure what Wine Tuesday is all about? Check out the whole story behind Wine Tuesday!
So after my serious Thanksgiving cravings last week I finally gave in, bought a turkey and invited some friends over (for Friday mind you, it felt more Sweden-appropriate). And since I was quite sure my turkey weighed about 15 lb I thought the sky's the limit and this will feed an army and so when I counted those who would attend and found that we would be 12 people sitting down to this feast I was still confident I'd have leftovers.
Then on Friday morning I started feeling a bit confused. Somehow, all of a sudden, I realized that wait - how much did I say it weighed?? I went to check and no, it wasn't a 15 lb (7 kg) bird, it was a 3 kg bird. A bit over 6 lb, that is. Somehow I'd gotten my unit conversion mixed up and thought 1 kg was about 5 lb, not 2.2 lb. Panic ensued! I'm a perfectionist when it comes to my dinner parties and not having enough food would be the worst scenario ever. But as it was the day of there really wasn't much to do but stuff the turkey, get it in the oven and cross my fingers that my very pregnant friend would go into labor so that we'd at least be two people less.
Then when I checked my watch at about 4 pm and saw that no, I haven't changed, I'm still a crazy optimist when it comes to time management (basically only when it comes to time management), and yes the plan was that the bird should be in the oven about 90 minutes ago - I was very happy it didn't weigh 15 lb.
Long story short (or actually quite long anyway) - my friend didn't go into labor (but she did do the decor for our table so she's excused), I realized two of my friends are vegetarians so at least there were only 10 of us turkey eaters and the 3 lb bird turned out to be just enough. I would have loved to have more leftovers, but hey, next year! (And I did have a lot of mashed potatoes, sweet potato casseroles, stuffing and gravy for leftovers so I've been well fed all weekend anyway)
But enough about that. What I really meant to say about the Thanksgiving dinner was that one of my friends brought a delicious wine. Perfect with turkey but I believe it will go well with basically anything. I'm having it for Christmas dinner, if not before!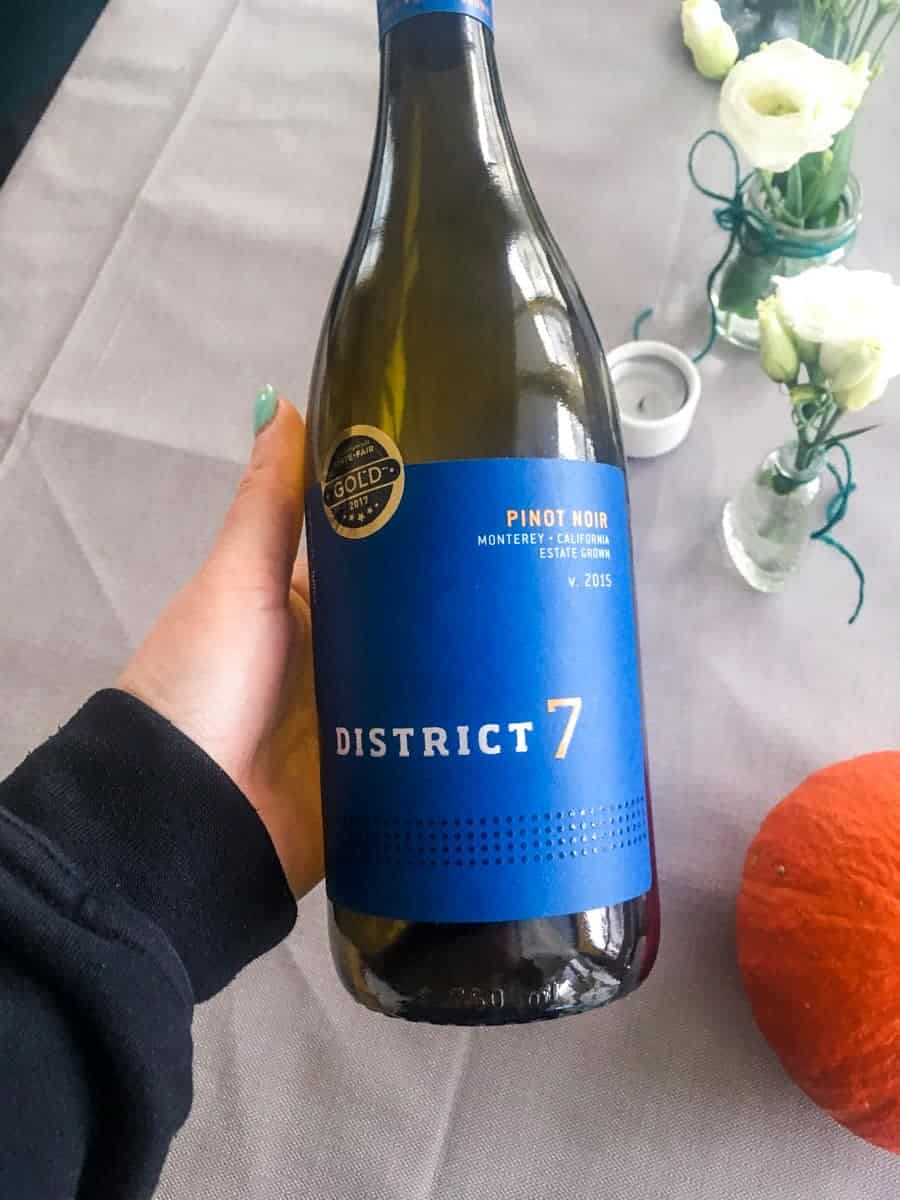 It's a 2015 California Pinot Noir from the winery District 7 (#6578 at Systembolaget) and while not the cheapest at €13 you do get great value for your money!
OK. We've got this week's wine down. Let's move on.
On always use butter this week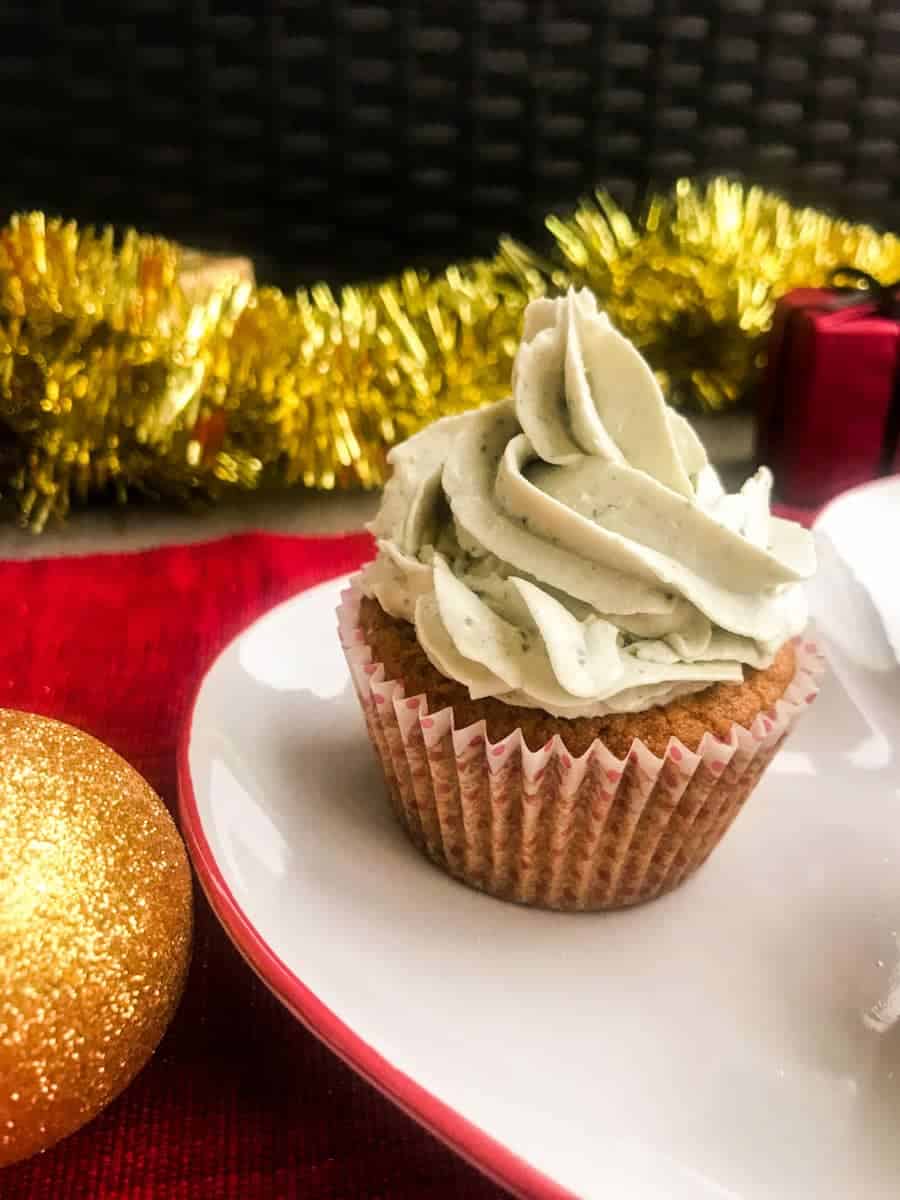 A new take on a (Swedish) Christmas classic - it's Gingerbread Cupcakes with Blue Cheese Frosting. Might sound like a weird combo but trust me - they're delicious!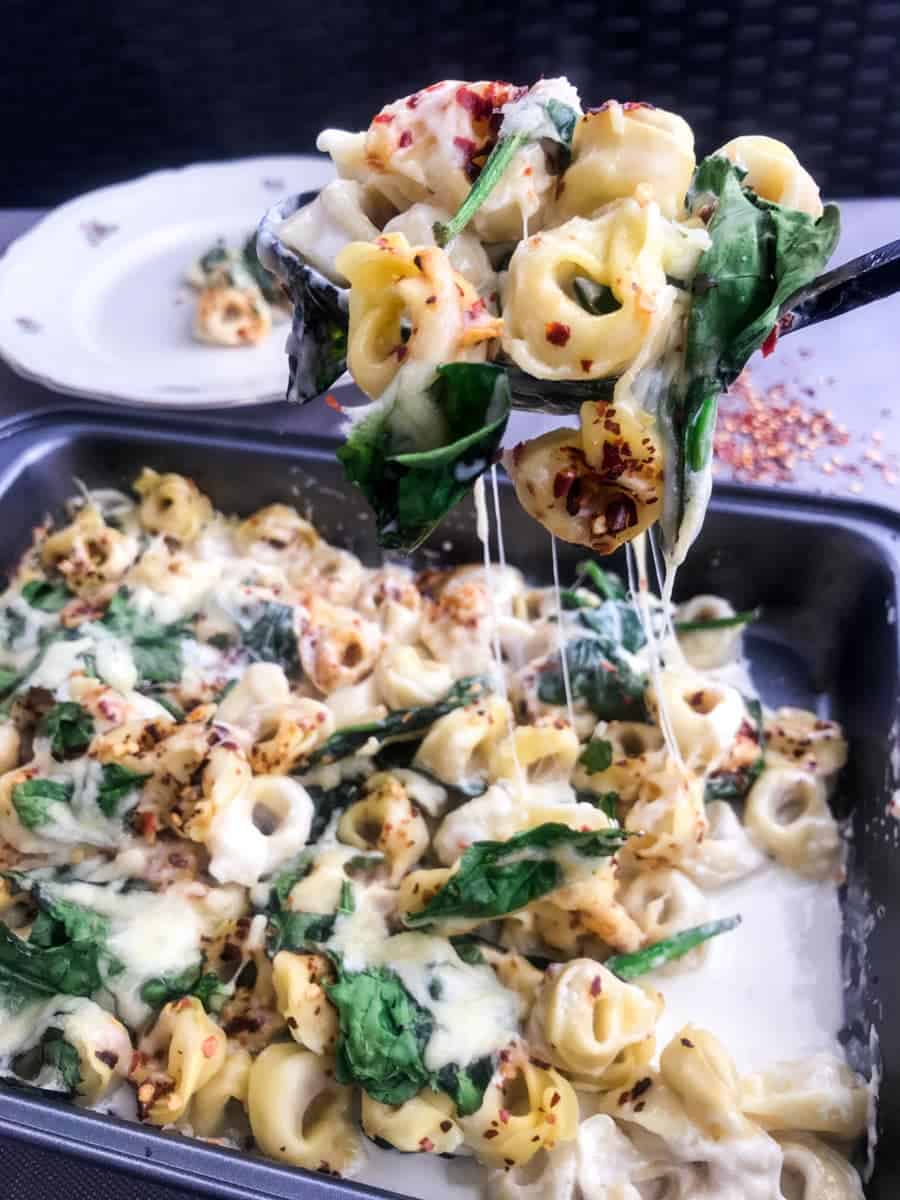 The Baked Tortellini Casserole responsible for getting me through college.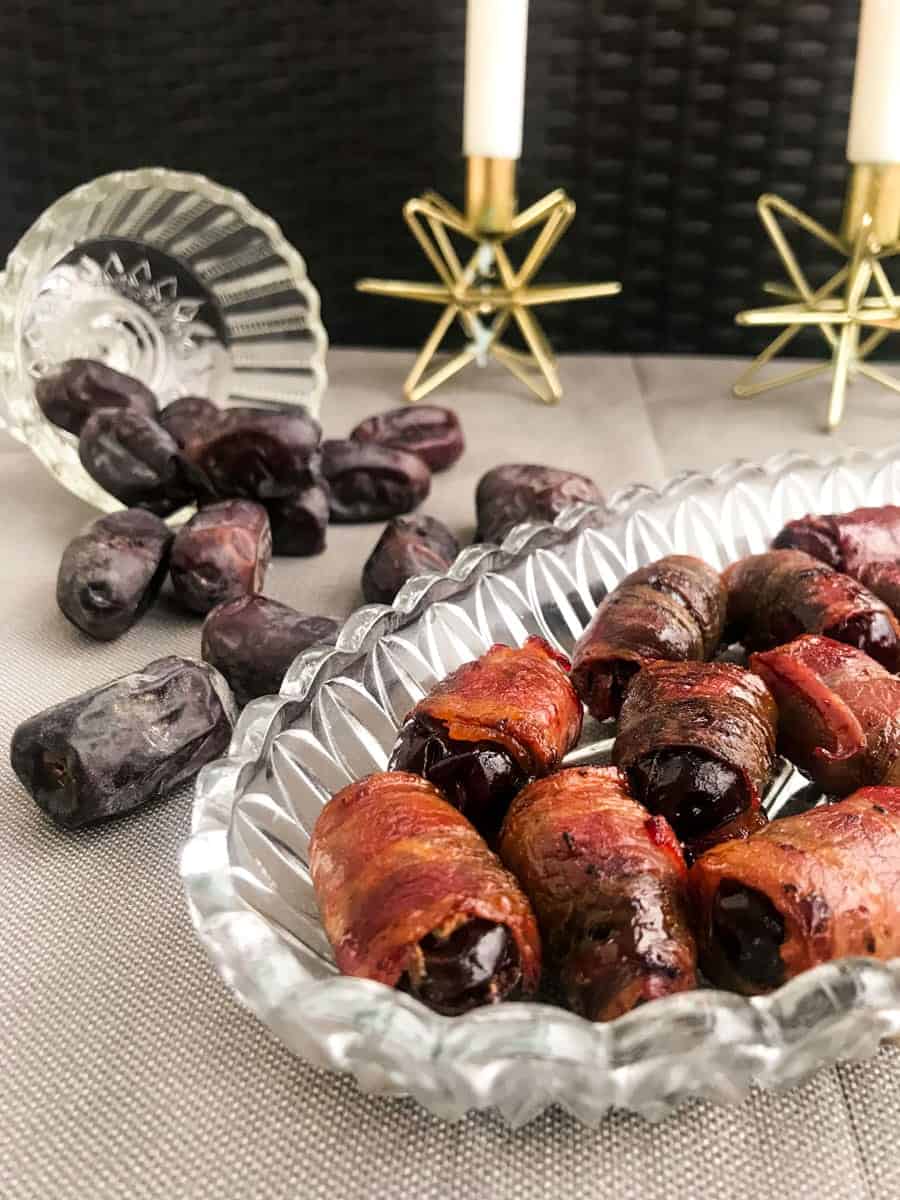 Bacon Wrapped Dates - a recipe so simple it almost can't be called a recipe, and perfect for all holiday parties & New Year's Eve alike.
Food of the week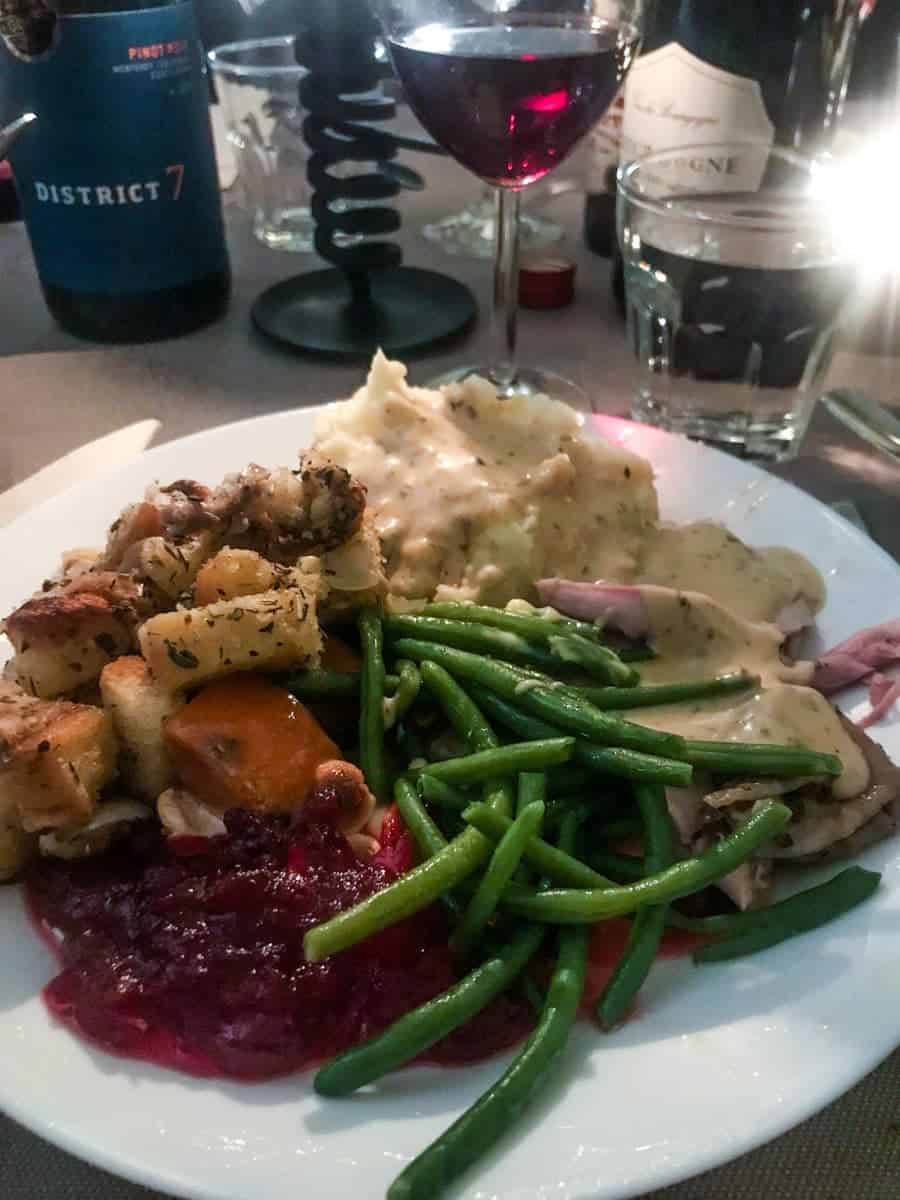 Well it was Thanksgiving wasn't it, so what else?!
Fail of the week
I guess I have to say the abovementioned unit conversion hick-up, even though it worked out well in the end. I mean come on! I feel like I'm converting recipe units all day so how is it even possible?!
Craving right now
I've been REALLY good about staying away from Christmas stuff until December 1st this year so currently I have massive cravings for everything Christmas. Come Saturday (December 1st! Finally!!!) I'm buying 42 Lussebullar (Swedish saffron buns) and a big bottle of Julmust (Disgustingly sweet soda only had in Sweden at Christmas. Oh and at Easter but they change the name for that and it never tastes JUST as good and always initiates serious disagreements as to whether or not it actually IS the same (IT IS!) or not.) and then I'm watching a Christmas movie (which one's your favorite??) while listening to Christmas music AND decorating my entire apartment. Yeah, kinda serious cravings.
But other than that.
Nope. Not much, really.
Reading right now
Just finished a remarkable non-fiction book by the Swedish doctor who started the Swedish branch of Médecins Sans Frontieres, filled with unbelievable stories about working as a doctor in war zones such as Afghanistan and Rwanda. Just wow. (Katastrofdoktorn by Johan von Schreeb if you like to read in Swedish!)
Now I'm on to a book I've had on my to-read list for a while - Cal Newport's Deep Work. So far I really like it! Always happy to have some facts backing up what I've been saying for years about constant connectivity & open office layouts.
Watching right now
Totally obsessed with The Chilling Adventures of Sabrina on Netflix. So so good, and I absolutely LOVE Kiernan Shipka (but then again, don't we all? And haven't we all ever since day 1 of Mad Men?). And I love that it's so feminist! Not what I was expecting at all.
Coming up on always use butter
Leading up to the holidays I'll be treating you to even more recipes than usual, starting this week!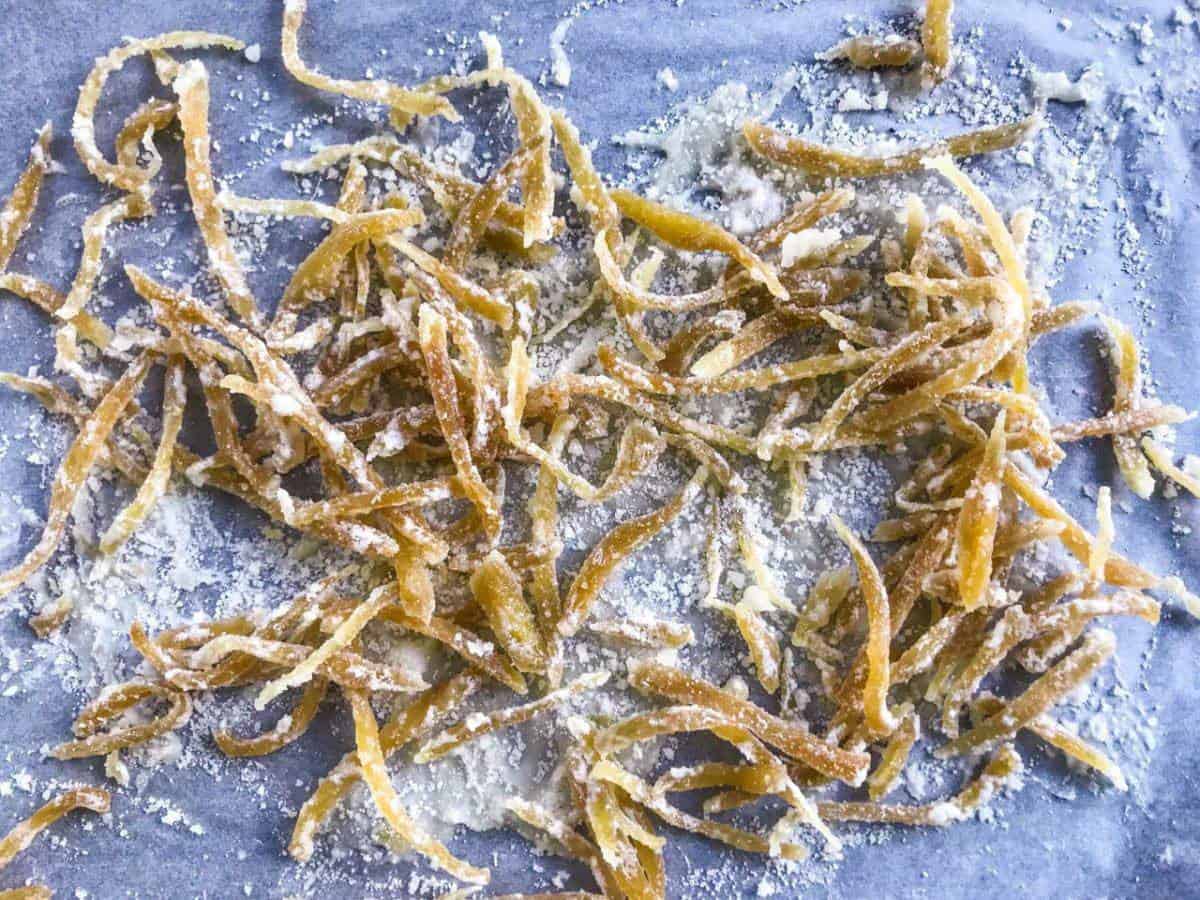 On Thursday we're talking Candied Ginger - how to make it, why you should make it, and what to use it for (apart from just finishing it all in one sitting)!
Friday will bring you the first ever always use butter cocktail recipe - I tried it out on my friends at our Thanksgiving dinner (all thumbs up and refills requested!) and it's the perfect simple and dangerously tasty cocktail to make for your holiday parties.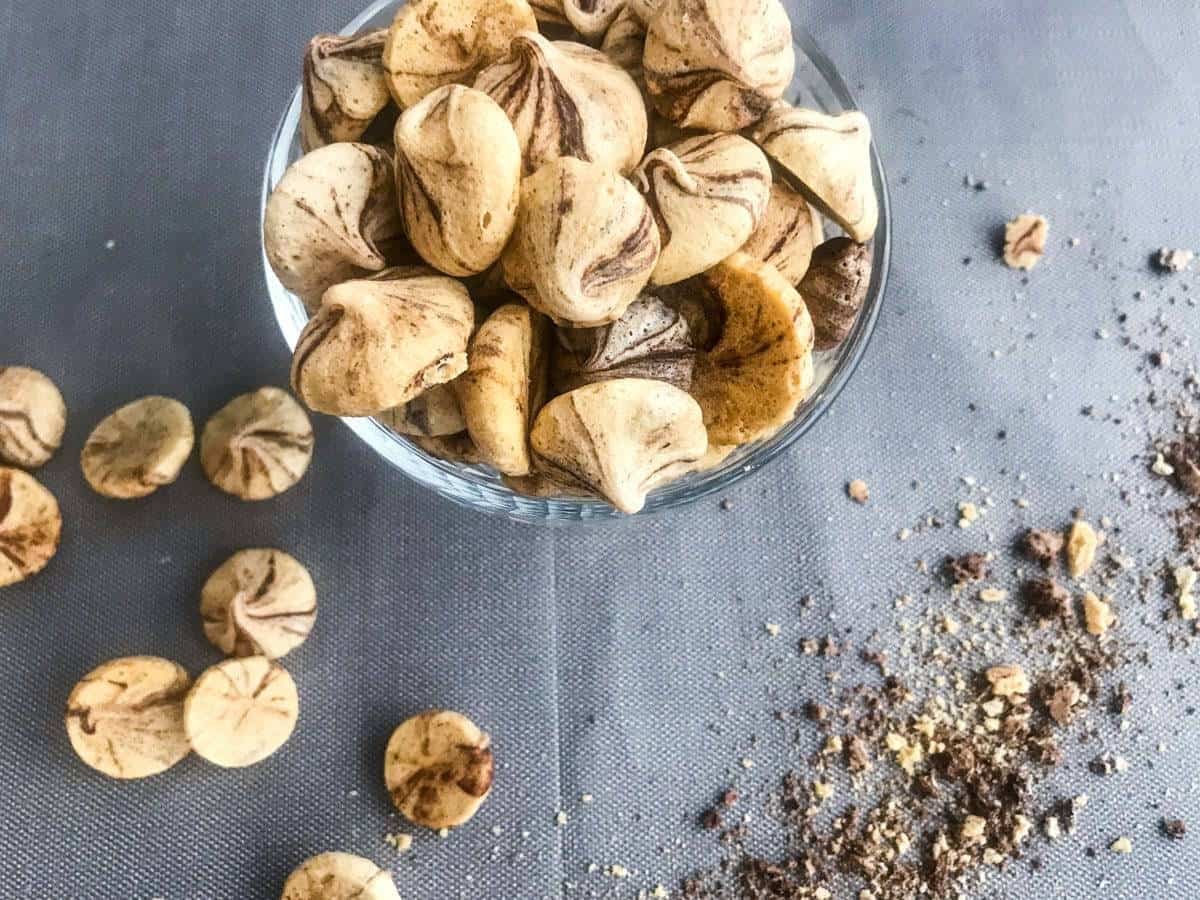 Dark Chocolate Salted Caramel Meringues are coming your way on Sunday, along with some easy techniques for getting the meringues just right & making the pretty chocolate stripes.
Finally, on Monday I'm bringing you the perfect vegetarian companion for the bacon wrapped dates - namely Feta Stuffed Dates.
That's all for this week's Wine Tuesday! What do you want me to write about next week?
And most importantly - how's your Wine Tuesday treating you?