Not sure what this Wine Tuesday thing is all about? Check out the Wine Tuesday origin story.
Finally, finally, finally, finally – December is here!
I was sooo good this year and didn't do anything Christmasy until December 1st. Nothing! (Or, well, I curbed the cravings slightly by trial baking my Gingerbread Cupcakes with Blue Cheese Frosting over and over again starting about mid-October, but that was purely for you guys and not the least for my enjoyment, OK? Please support me on this.)
Well anyway. Ban's off. Everything Christmas is now allowed. Am I listening to Christmas music as I write this? Yes, yes I am. (Check out my very own Christmas playlist – a solid mix of old and new, classy and eh, let's call them classic. Curated since, well, when did Spotify come about? 2009? )
Am I also wearing a Christmas sweater? Yes, yes, of course. Cosying up in my Christmas decorated apartment with a million candles? Oh yes. Looking out over a beautiful Swedish snow-covered landscape? Eh… definitely not. 7 degrees and slightly less gray than yesterday – howeveeeer next week does look promising. Cross your fingers please – nothing would make me happier than a white Christmas!!
OK what else is new? Well I'm as of this week officially unemployed/self-employed/blogging full time. Yep, scary stuff. But I really don't mind cosying up with all my candles & Christmas music & Christmas sweaters instead of going into an office, nor do I mind cooking & writing away all day every day, so while scary, also very exciting. The whole making a living issue will just have to wait until January!
Wine of the Week
You know I love my half-bottles, right? Being single is great in so many ways but one of the hard parts is finishing a whole bottle of wine on your own (at least on a Tuesday). So half-bottles are my go-to when I don't have any leftovers from the weekend (leftover wine is actually becoming increasingly common in my life, not sure what happened, I used to make fun of people who actually had leftover wine).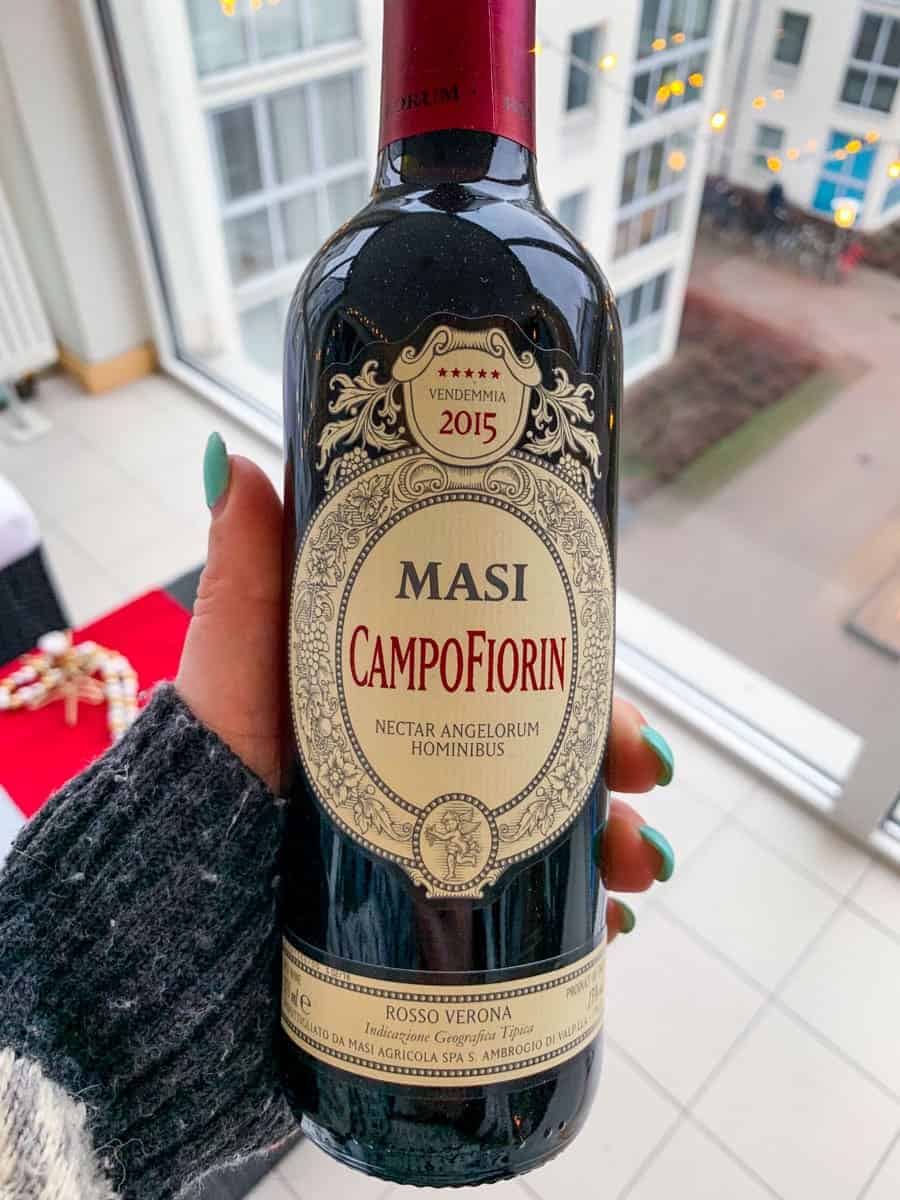 As half-bottles go, a 2015 Masi Campofiorin (#5123 at Systembolaget) is always a good choice. Seriously, it works with just about anything. Especially good with cheese or meat or pasta, but it'll do for other food as well. And yes, perfectly delicious on its own, of course.
On always use butter this week
This past week was a busy one! Let's check it out.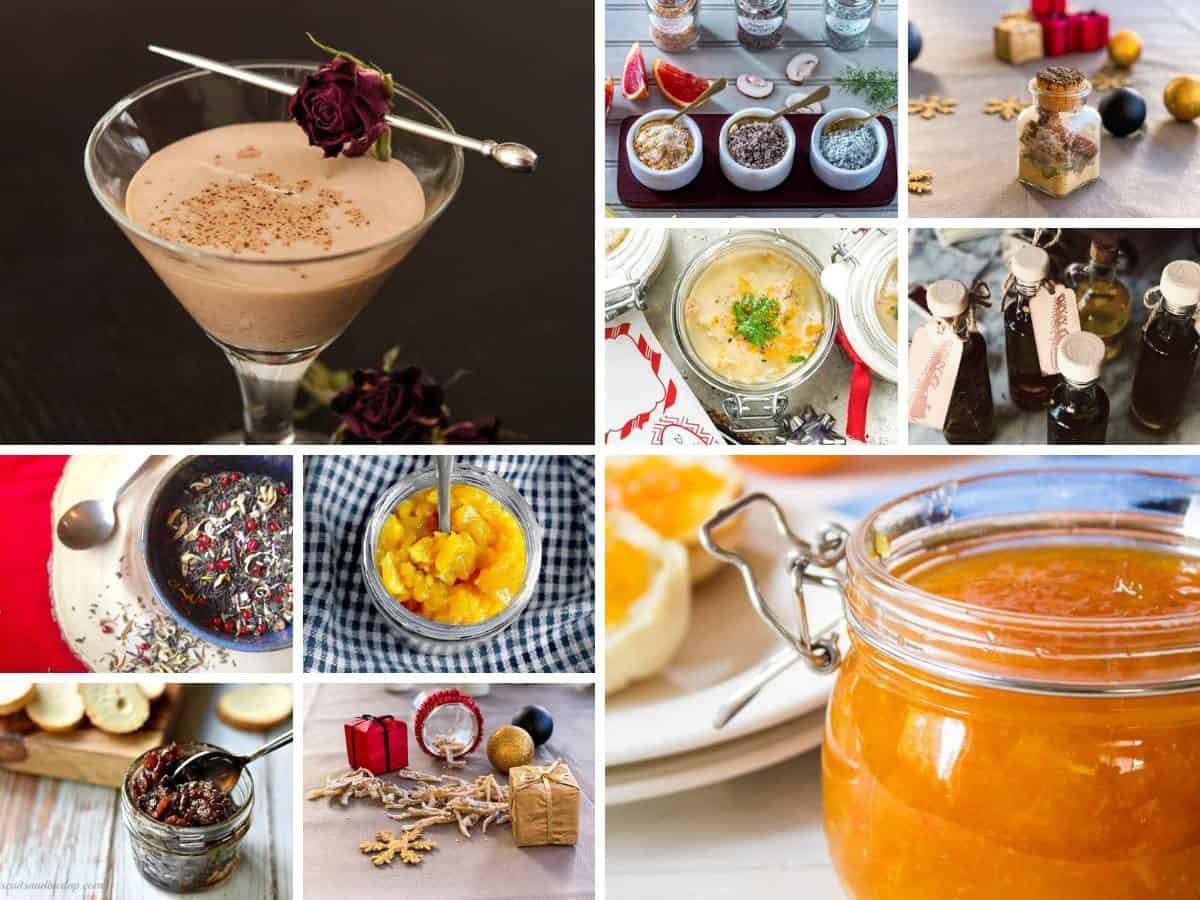 10 Best Homemade Food Gifts – check this out if you're looking to up your gift game this year – or just save some cash by making them yourself. I'm not sure I'm making any as gifts to be honest but those duck rillettes will definitely be on my Christmas Smörgåsbord, and the bacon jam needs to find its way into my kitchen asap. And the others will definitely be on my wish list… Family, reading this??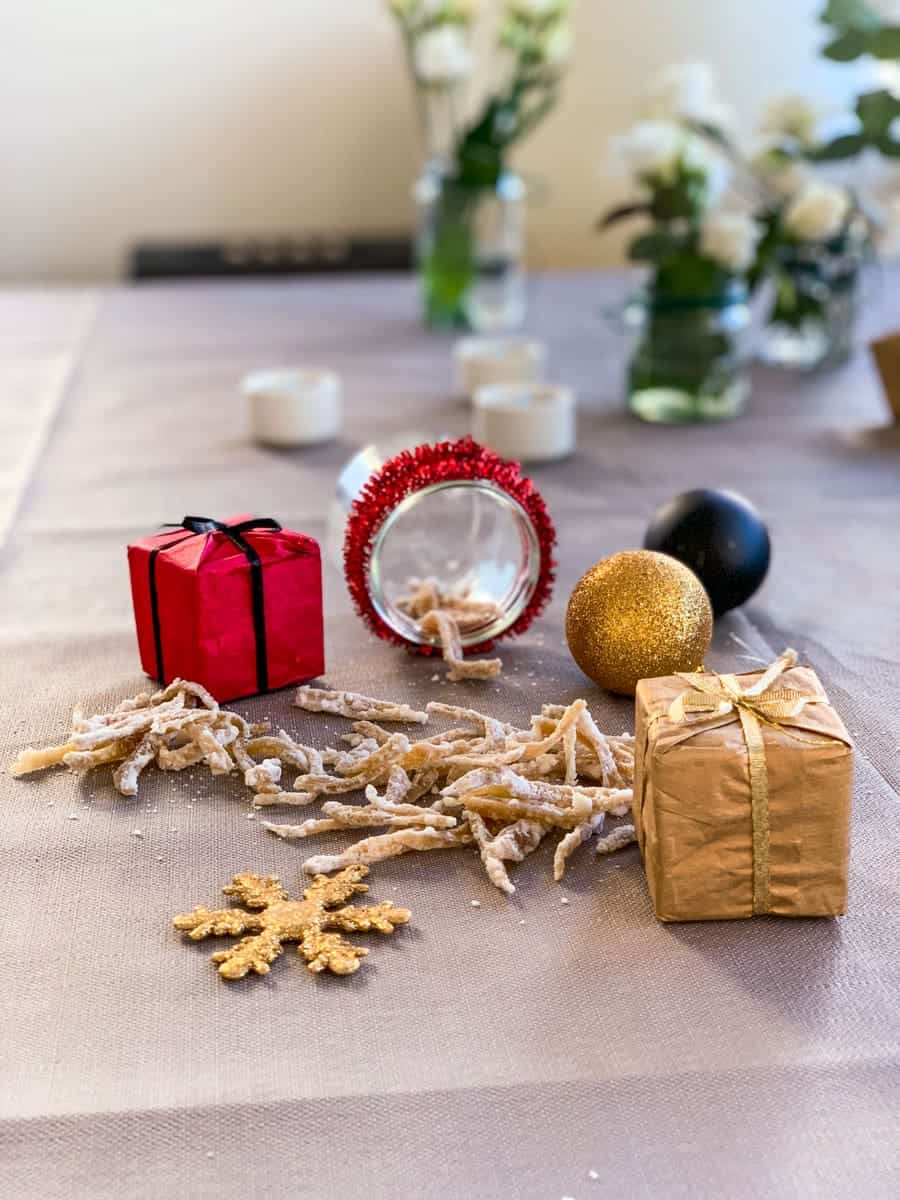 Candied Ginger – delicious and perfect on its own or for topping all kinds of cupcakes, cookies and truffles.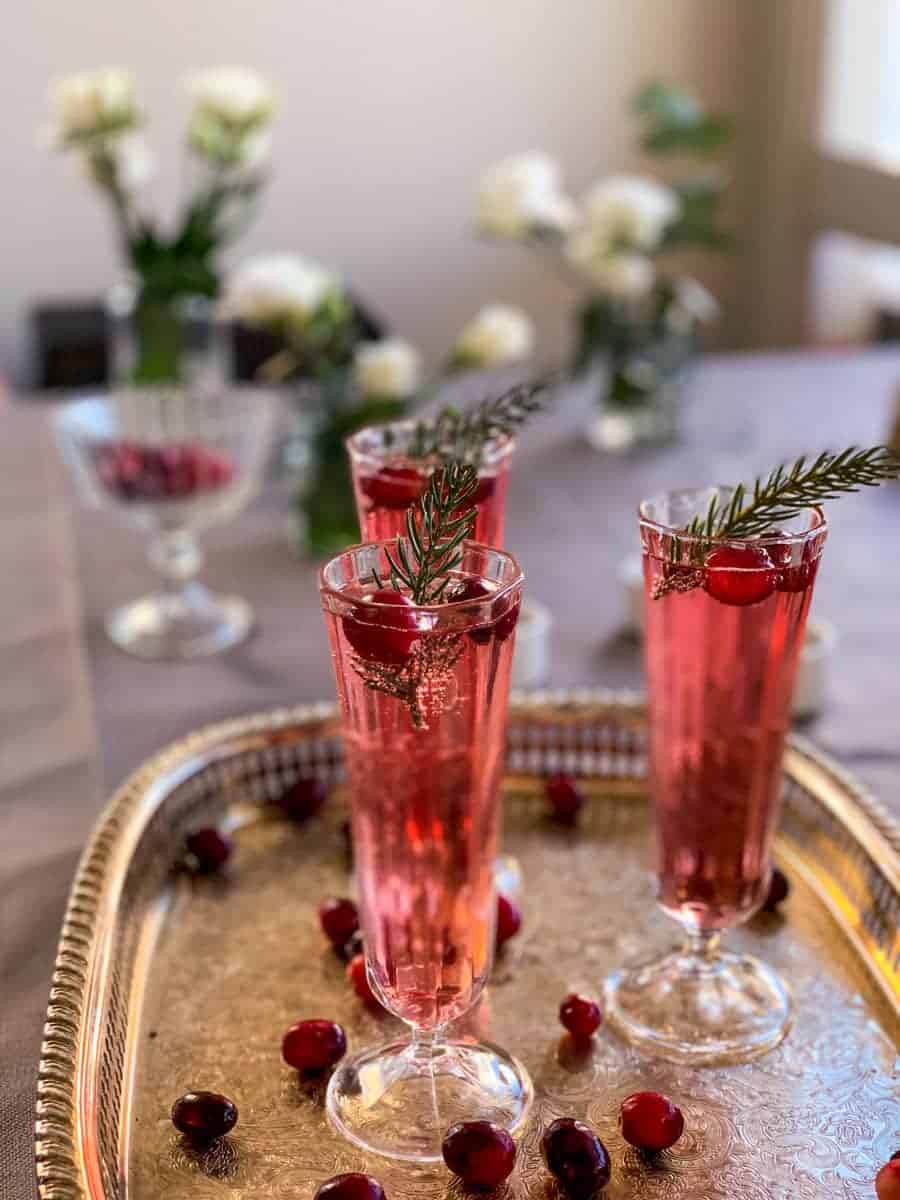 Cranberry Champagne Cocktail – The first ever official always use butter cocktail, and it's a good one! Easy to make and deviously delicious – they will for sure be a hit at your holiday party.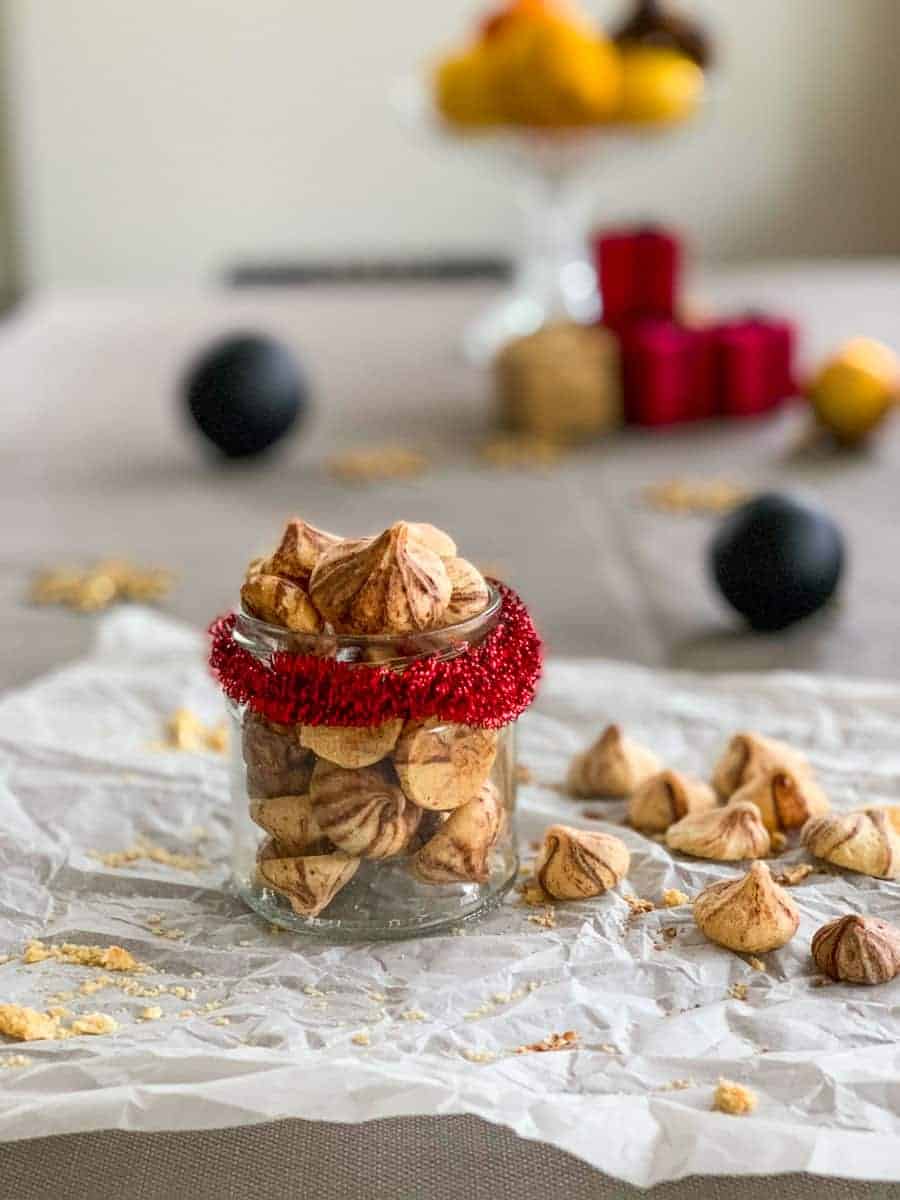 Dark Chocolate Salted Caramel Meringues – Perfectly sweet & salty with delicious chocolate & caramel flavors, it's impossible to have just one. And as if that's not enough – I included my best tips for making perfect meringues, every time.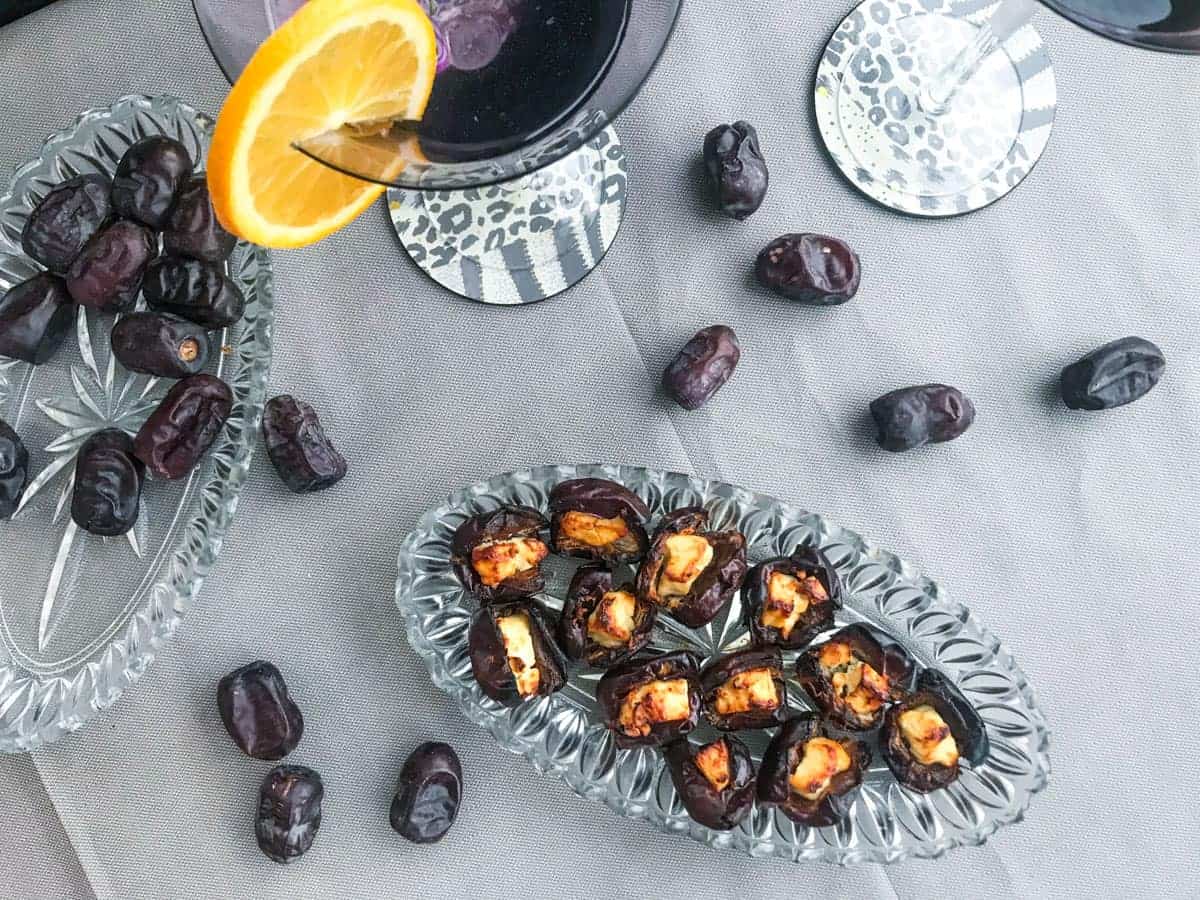 Feta Stuffed Dates – Maybe the easiest appetizer you can make, and seriously tasty. And while you have the dates out – why not make these equally easy Bacon Wrapped Dates as well.
Food of the week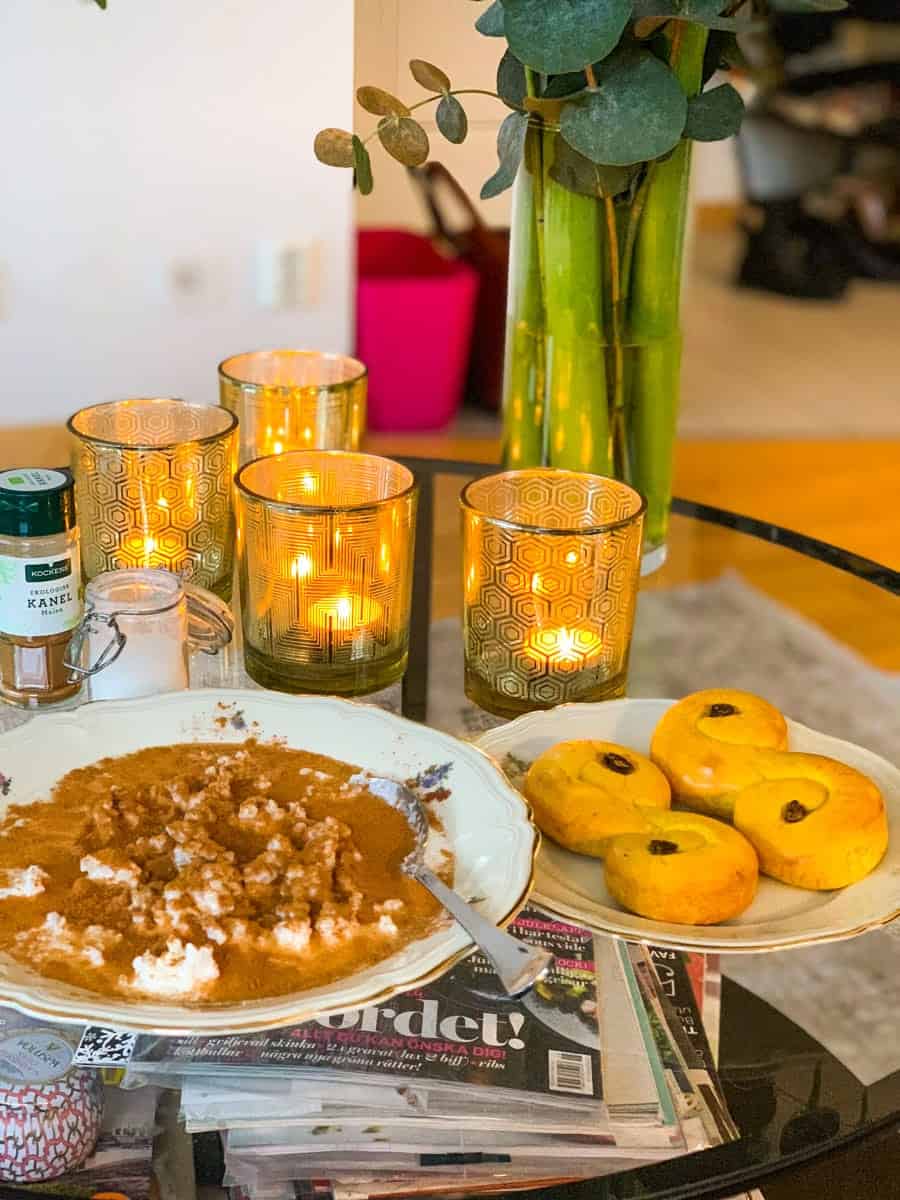 Did I mention I've been "kinda" looking forward to December and all kinds of Christmas food? Well December 1st I got up before 7 feeling like a child on Christmas Eve, made a traditional Swedish rice porridge and bought some equally traditional saffron buns. Best breakfast all year!
Craving right now
My most serious craving right now is not for Christmas cookies or saffron buns or any of the Christmas sweets, but for a good Swedish Christmas ham sandwich. A piece of salted, cooked & breaded ham on a slice of "vörtbröd" – a spiced & syrupy type of bread, preferably with raisins – and topped with lots and lots of sweet & spicy mustard. Yeah, I'm so buying a ham today and having this for breakfast, snacks and maybe all meals in between for a few days.
But apart from that…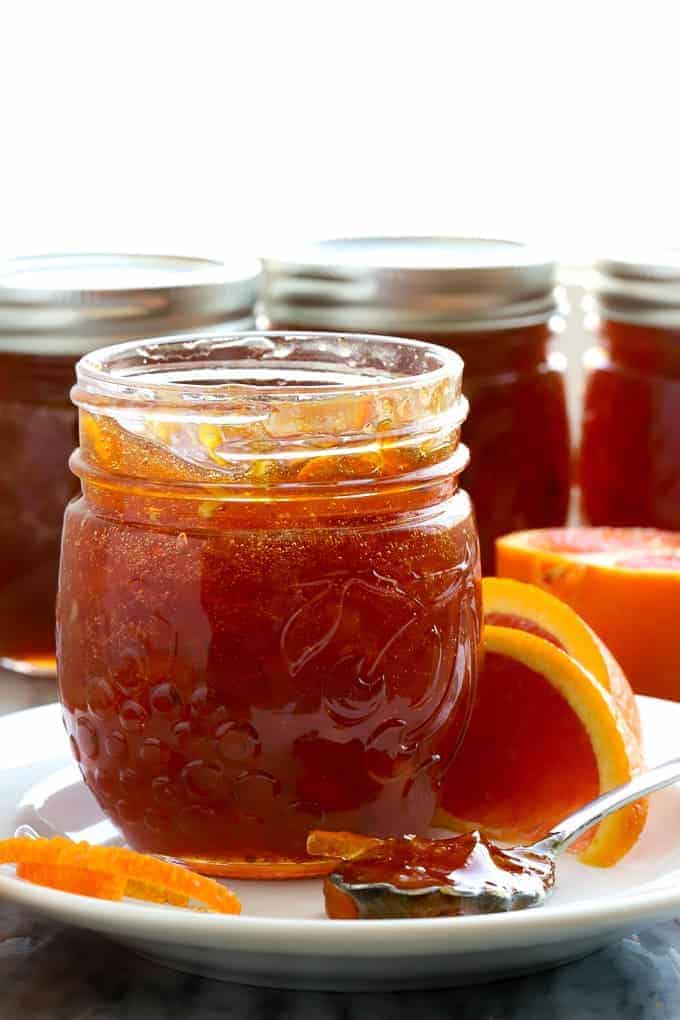 This Bood Orange Marmelade from A Baker's House should so have been on my top 10 homemade food gifts list, if I hadn't found it just today.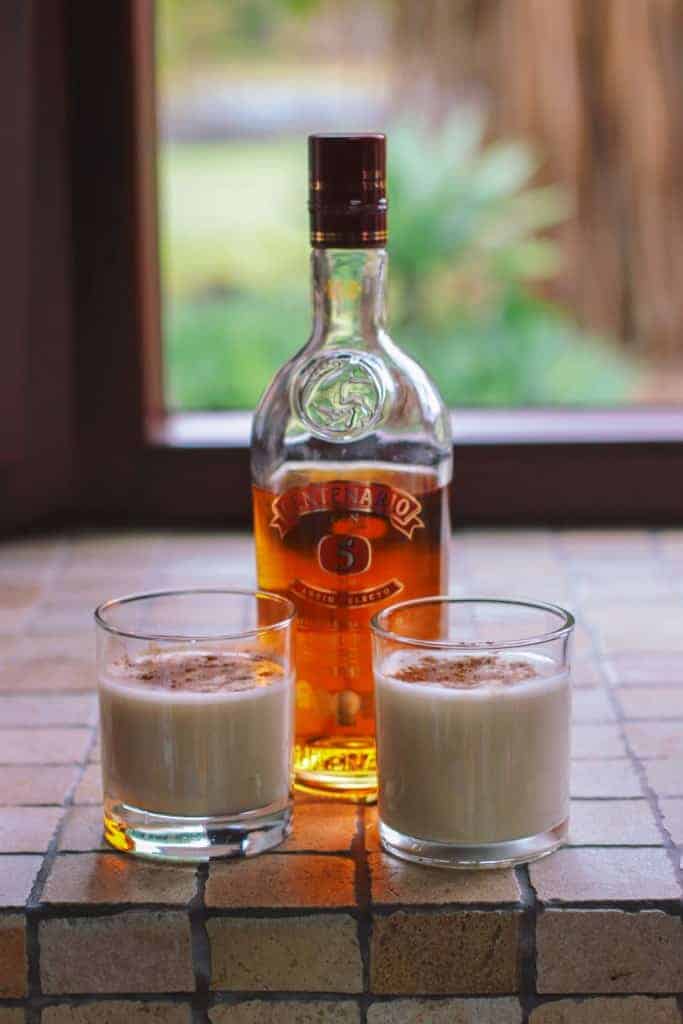 I've never had a Coquito, but after seeing it on Dish it with Tisha I'm thinking this is a perfect addition to my holiday cocktail repertoire.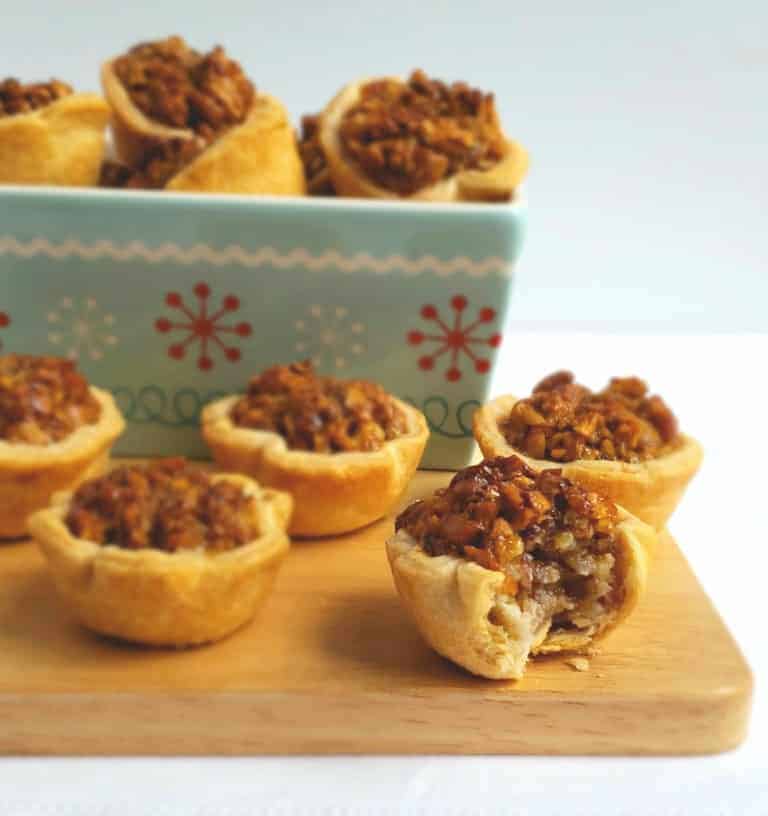 I had my first ever Pecan Pie just last week and now I love it. These Mini Pecan Pies from Grits and Gouda look like just my thing, and would be perfect for our 7 Cookies Breakfast Platter on Christmas Eve.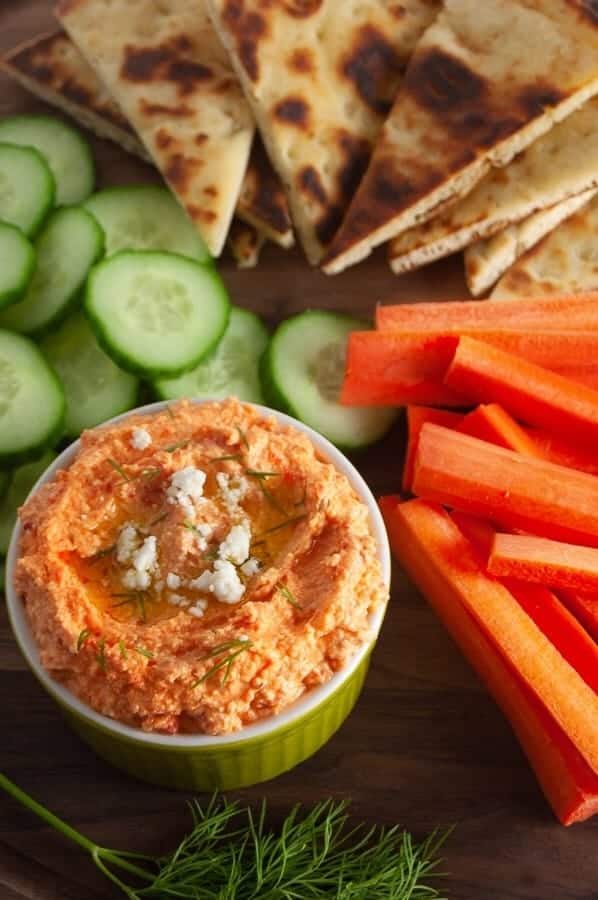 You know how I feel about feta cheese, right?? This Feisty Feta Dip from Scrambled and Spiced looks like a delicious and slightly different take on the feta cheese sauce I usually make. Never used vinegar in it, or peppers for that matter, butthat's definitely on the list of things to try now!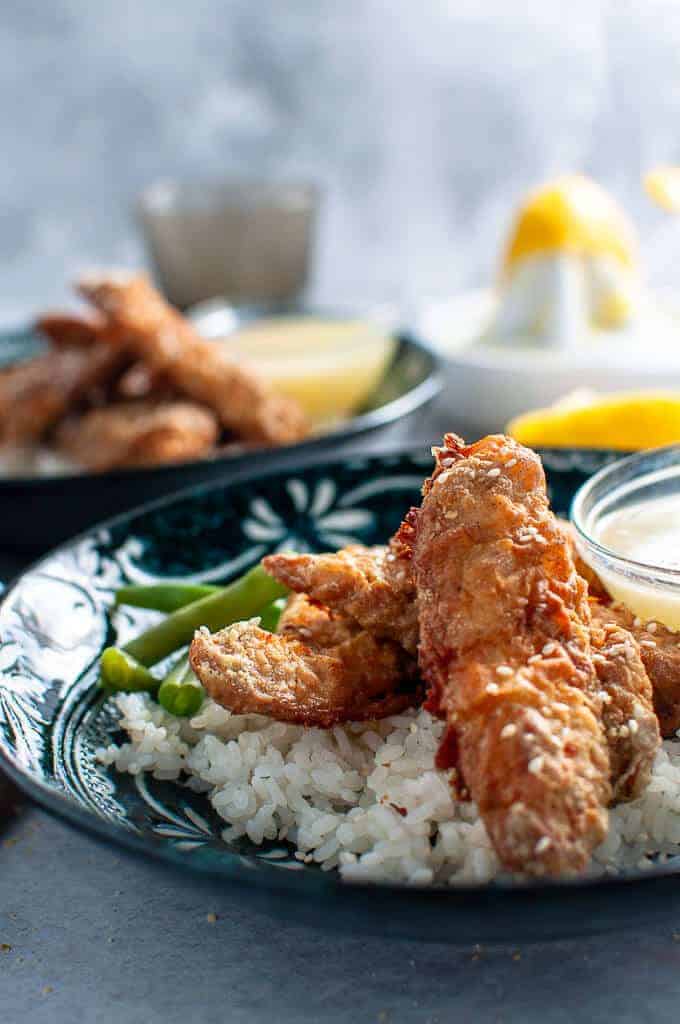 And finally – I've started thinking about all the healthy recipes I'm gonna serve up to you this January. I know I'm always craving everything healthy & good for you after indulging all through December. But this recipe for Asian Lemon Chicken Tenders from My Sugar Free Kitchen made me want to start right now…
Watching right now
Well this Sunday I watched three (3!!!) really bad but really good Christmas movies: The Christmas Prince (one AND two) and The Princess Switch. So ridiculous but hey, it's Christmas, and that's why I watched them, wasn't it?!
Watch them for an unhealthy dose of romance, Cinderella-stories and a good cry.
Coming up on always use butter
This week is a busy one as well! Tomorrow I'll introduce you to this year's New Year's Eve Menu – with a new recipe each week until the big day, forming a delicious 3-course menu. Don't be intimidated – the recipes may sound fancy, but with just the right techniques & recipes you'll get through it with a really delicious dinner to show for it. And I promise – I'll be there the whole way!
Then on Thursday, I'll introduce you to the appetizer – a delicious Rum-spiked Smoked Salmon Tartare. But what that is you'll have to wait until tomorrow to find out…
Friday, I'm presenting the second installment of the always use butter Holiday Cocktails – this time it's a Christmas Sangria.  And on Sunday, I'm giving you my best recipe for Spicy & Salty Candied Walnuts as well as a few ways to use them.
Make sure not to miss these recipes or any other by subscribing:
That's all from me for this week's Wine Tuesday! 
How's your Wine Tuesday treating you?