If you're craving soup, don't fret! We've got a wide array of soup recipes that you can make in under an hour without sacrificing flavor. Get ready to sip on something warm and cozy this season with these must-try soup recipes.
Spicy Chicken Soup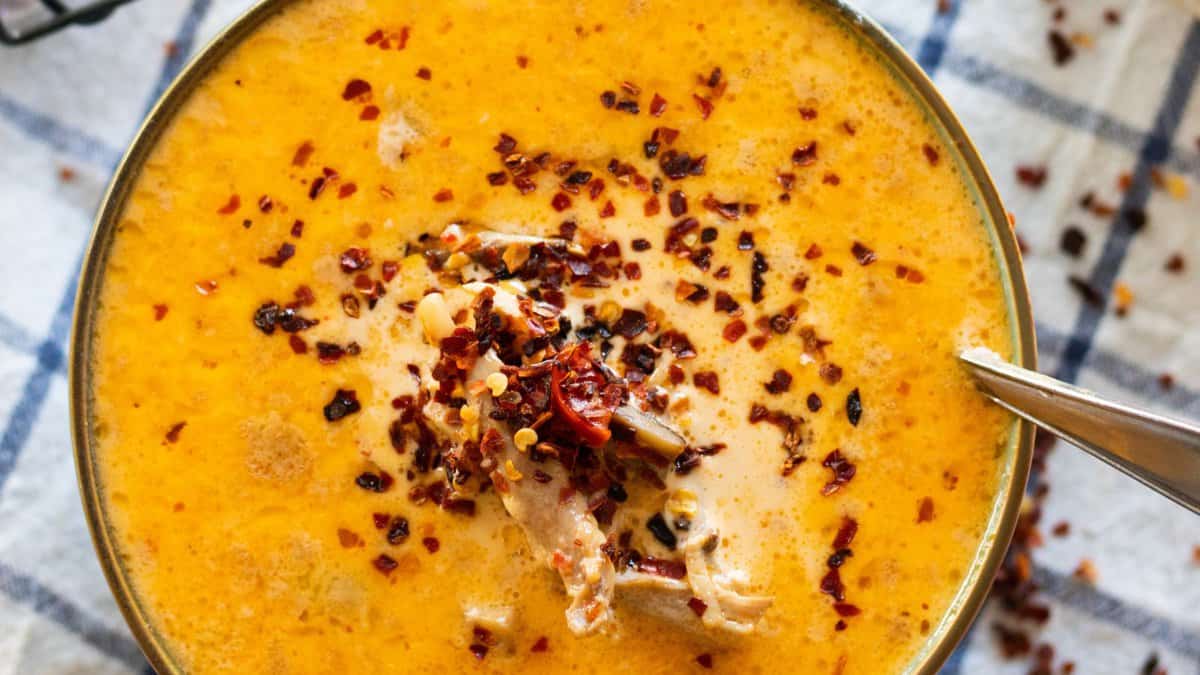 With half a chicken & two types of chili this is THE spicy chicken soup you need when you're craving something cosy and spicy. Done in under an hour, packed full of flavor & textures and low in carbs - this is a soup you don't want to miss! Get the recipe: Spicy Chicken Soup.
Old-fashioned Ham Bone Split Pea Soup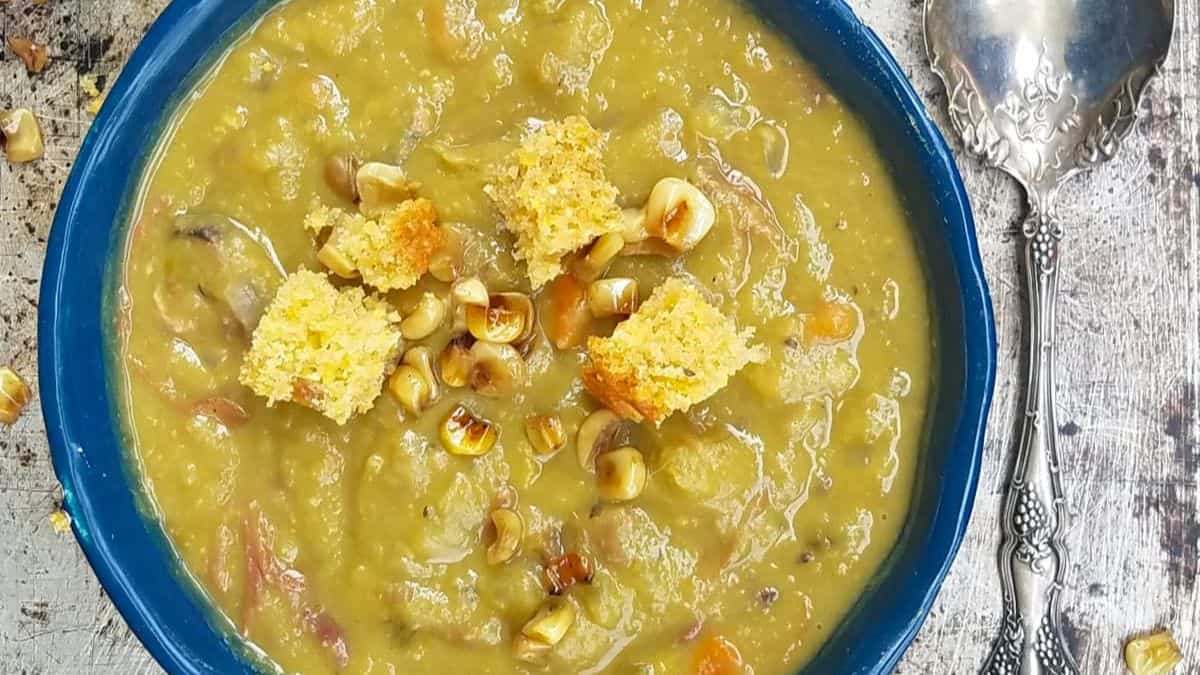 You just can't beat a bowl of thick, savory Old-fashioned Ham Bone Split Pea Soup on a cold day. Comforting and hearty, this virtually bulletproof slow-cooker recipe is an easy, economical way to repurposed leftover ham and ham bones, too.
Instant Pot Carrot Ginger Soup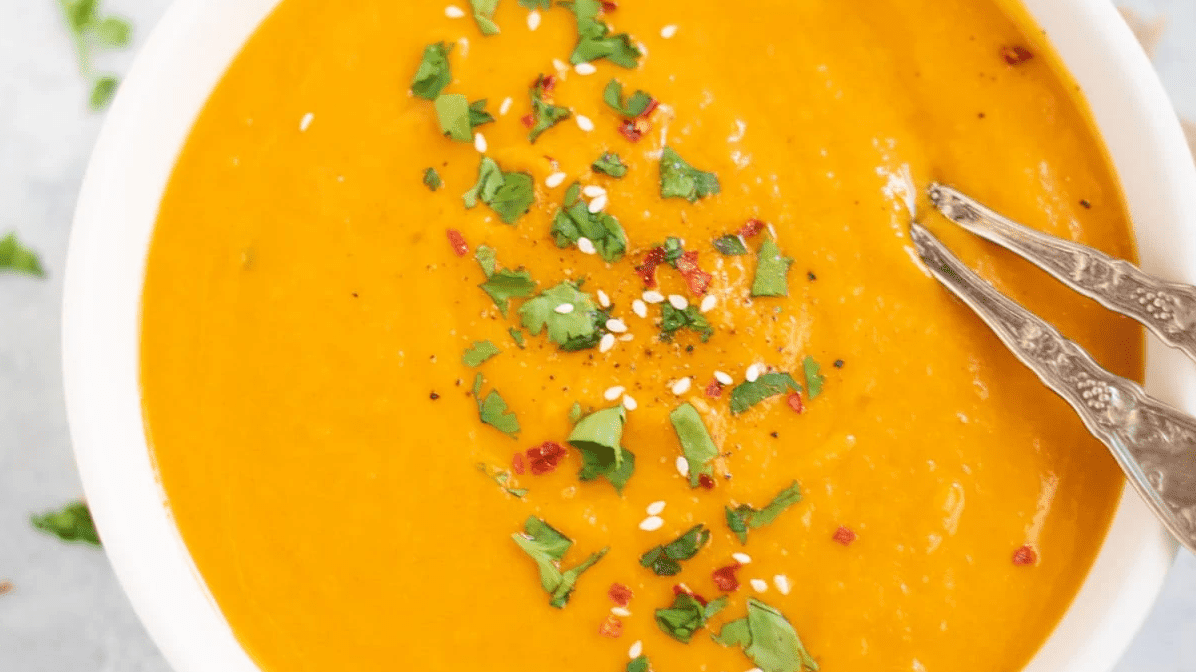 Dump, cook, and blend - and have this flavor packed soup all ready in time for dinner! A 30 minute dish that's going to save your weeknights.
Get the recipe from Piping Pot Curry: Instant Pot Carrot Ginger Soup
Crock Pot Tortilla Soup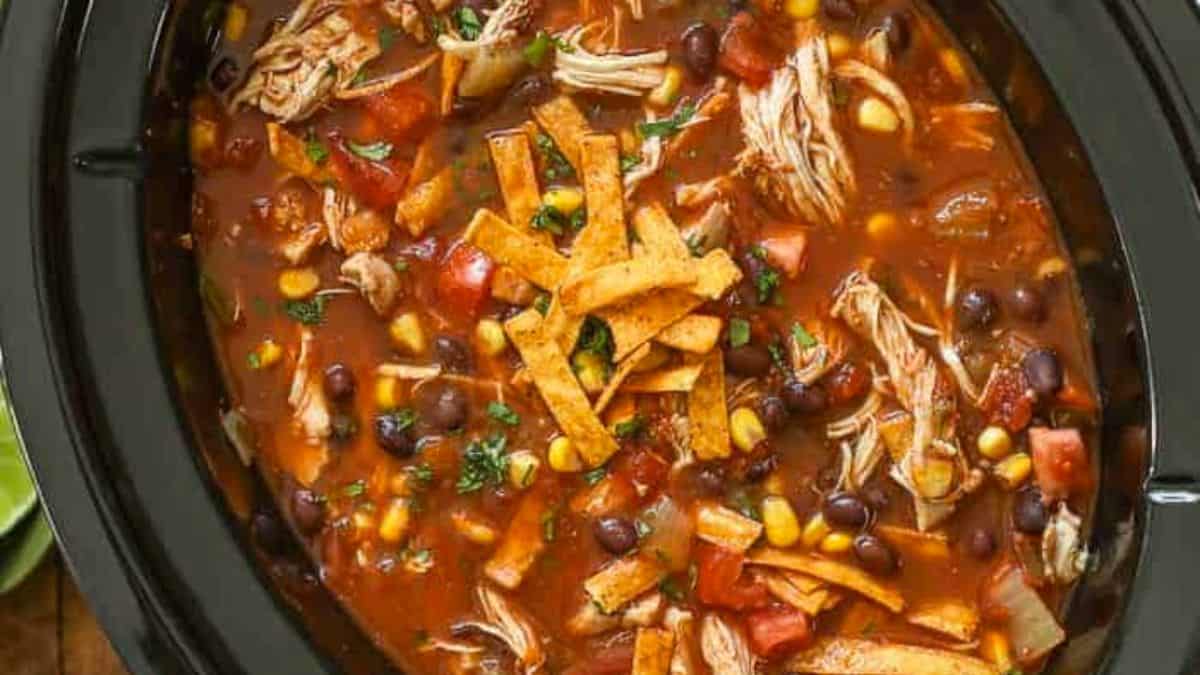 This easy Crock Pot Tortilla Soup is the perfect 'set it and forget it' version of our favorite Chicken Tortilla Soup recipe. It makes for an easy weeknight dinner made right in the slow cooker. Most of the ingredients are ones you likely already have in the pantry and fridge!
Carrot Ginger Soup with Red Lentils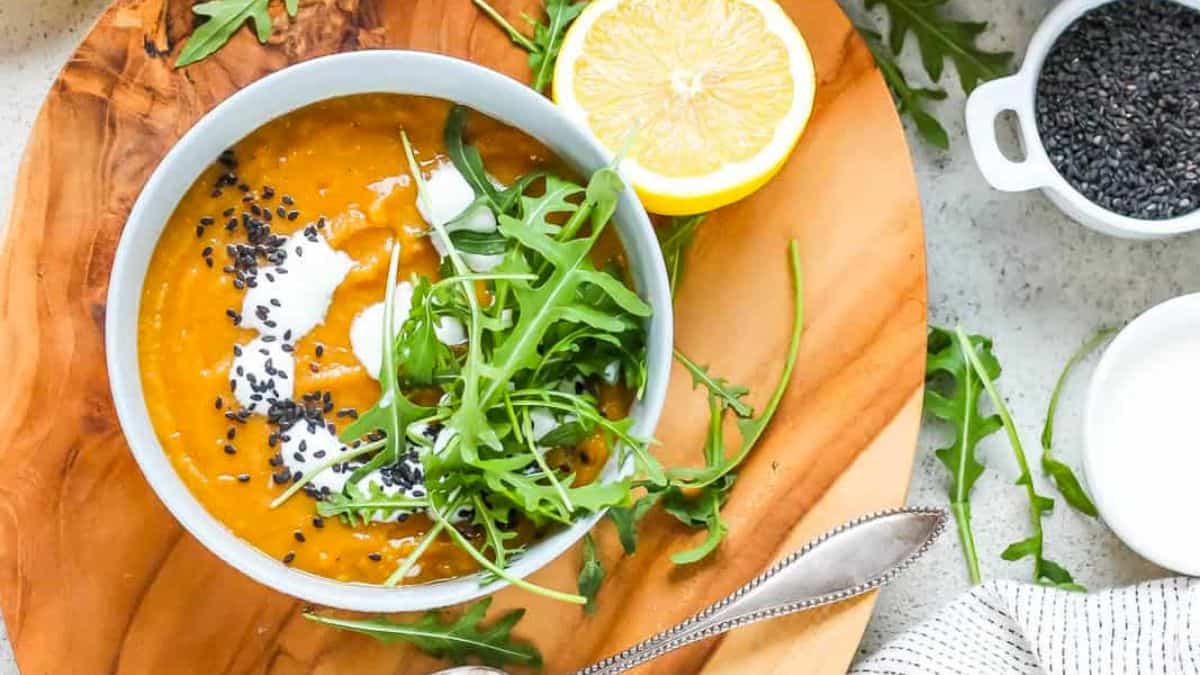 This Vegan Carrot Ginger Soup is packed with protein thanks to the addition of red lentils! It's a healthy recipe with warming spices that's easy to make in your Instant Pot, Crockpot, or on the stove top (instructions are included for all three!).
Instant Pot Turkey Soup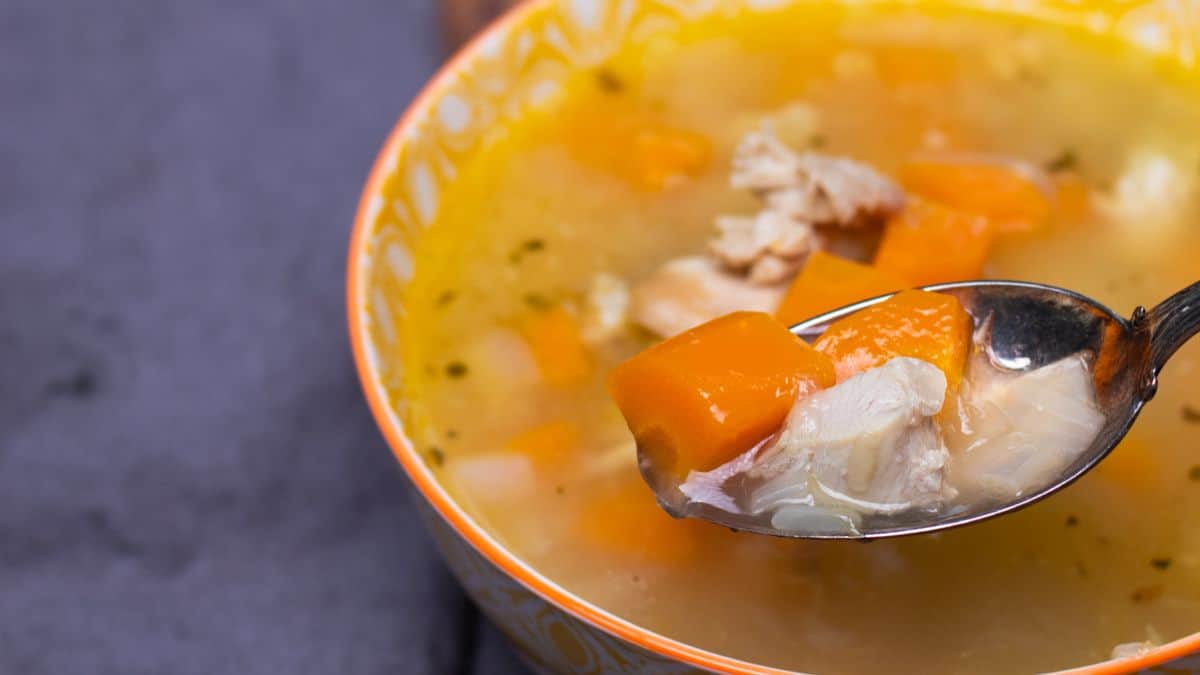 This Instant Pot Turkey Soup is a great way to use up leftover turkey. A quick and easy meal that's all done in 40 minutes, with simple ingredients and a citrusy flavor profile that's a great change from your holiday flavors.
Chicken Pot Pie Soup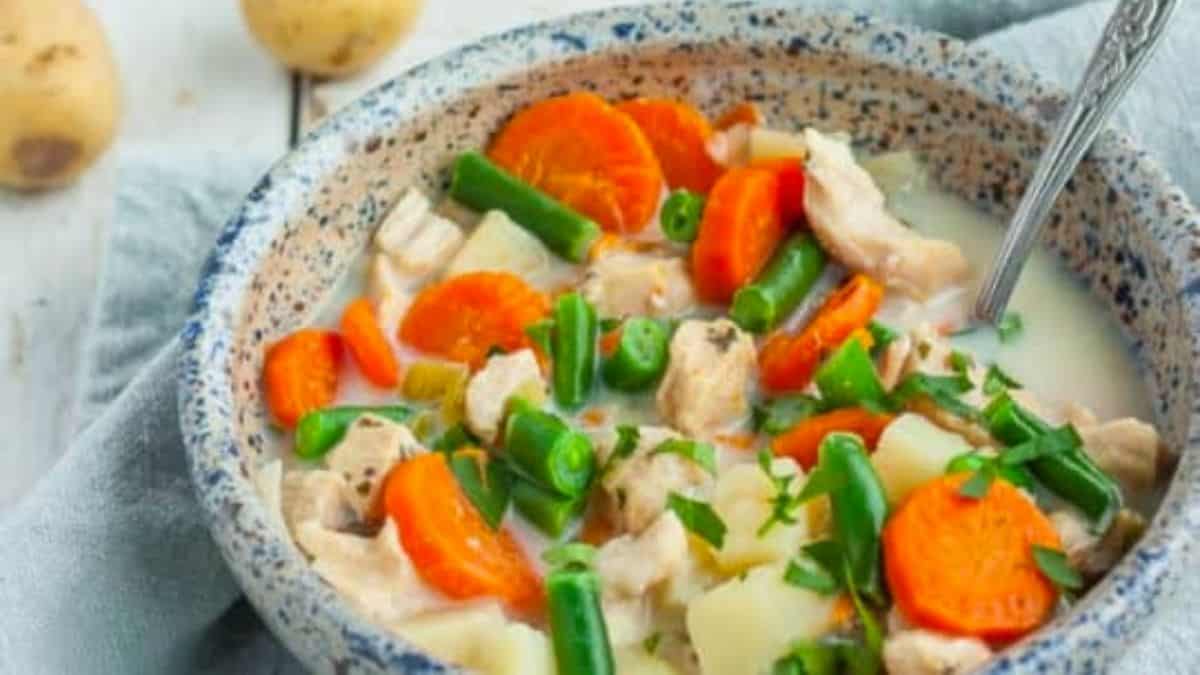 A healthy and comforting Paleo Chicken Pot Pie Soup that is easy to make in the Instant Pot. This delicious soup is gluten-free, dairy-free, and Whole30 adaptable.
Get the recipe
Instant Pot Chicken Tortilla Soup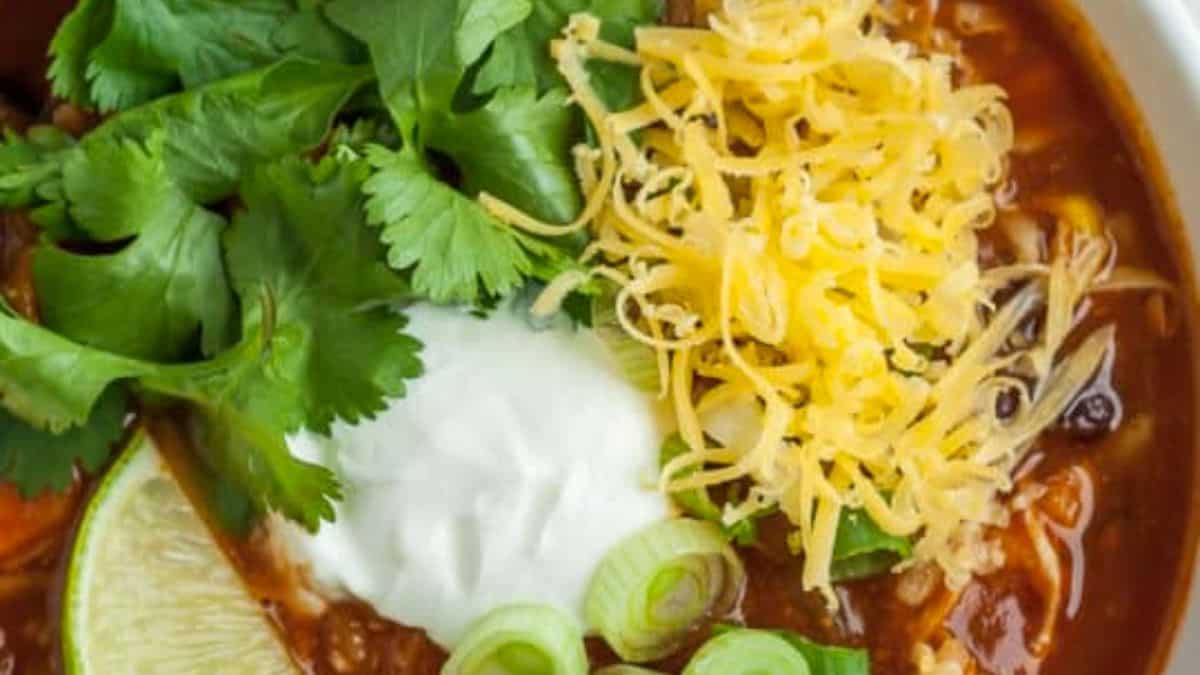 Healthy, easy, and delicious chicken tortilla soup in the Instant Pot is the tastiest comfort food in under 30 minutes.
Easy Lentil Soup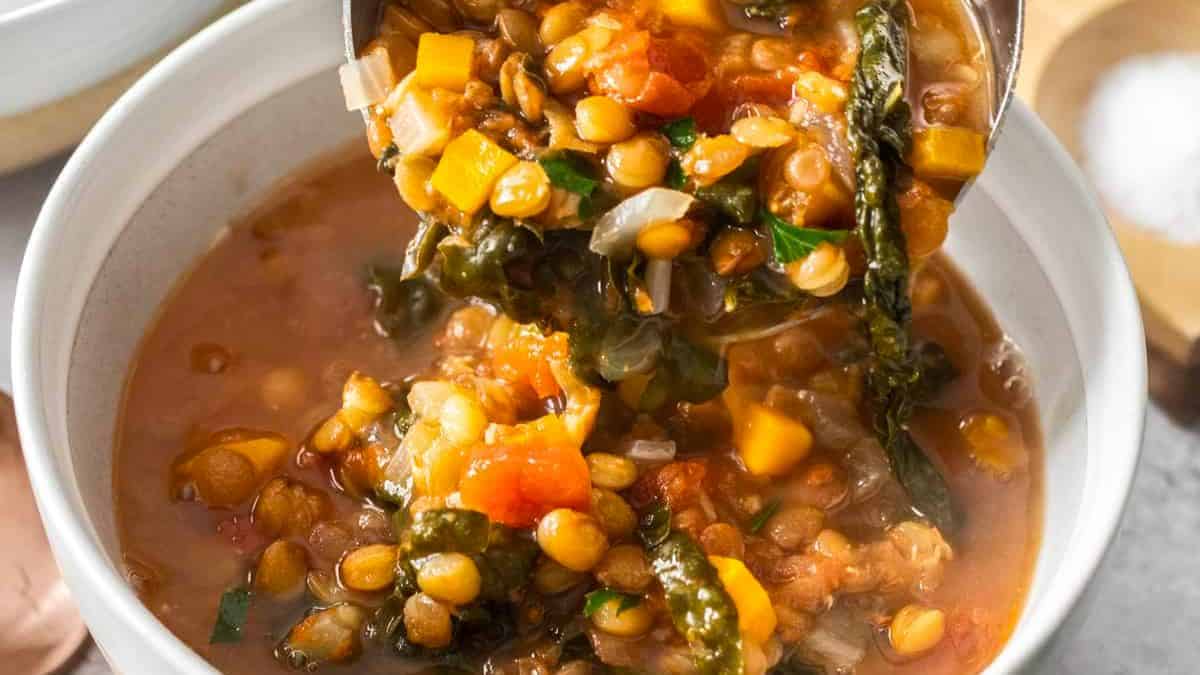 This easy Lentil Soup Recipe can be made in the Instant Pot or on the stove top. Made with lentils, loads of vegetables, and plenty of leafy greens, this nourishing Vegan Lentil Soup recipe is the best way to fill up on a cold night.
Instant Pot Chicken Taco Soup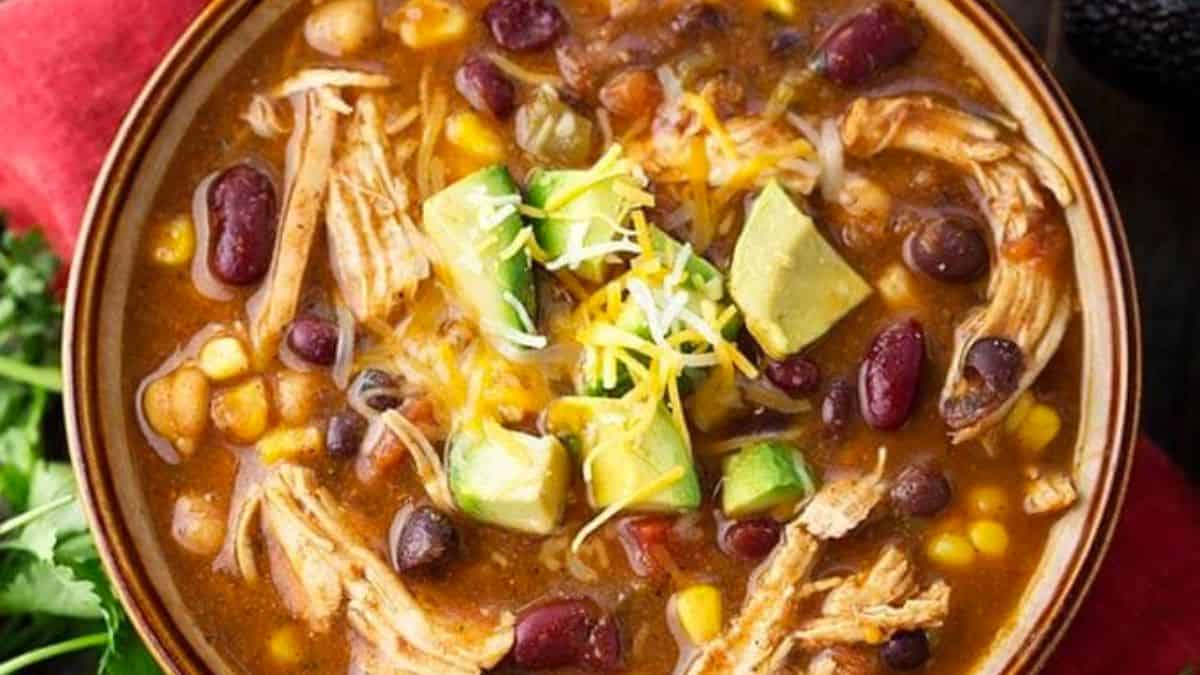 Instant Pot Chicken Taco Soup is a true dump and start one-pot meal. This is a zesty and flavorful soup, with tender chicken breast, beans, and veggies. You can make this pressure cooker chicken taco soup so easily, and in under an hour!
Dump and Start Jamaican Instant Pot Carrot Soup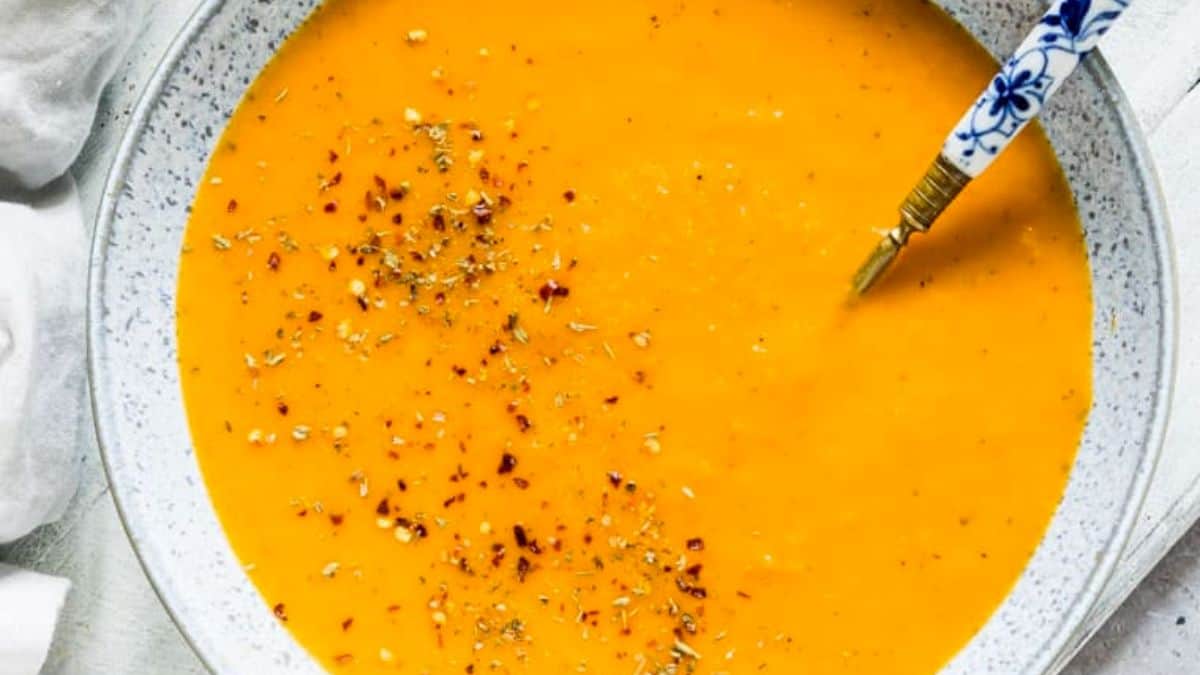 You will love this creamy indulgent Instant Pot Jamaican Carrot Soup that is packed full of great flavours but light on the calories.  Quick and easy to make, it will become your go-to lunch or weeknight supper. Suitable for Vegan, Low Carb, Keto, Paleo, Whole30 and Gluten Free Diets. Post includes Weight Watchers points.
Slow Cooker Chicken Enchilada Soup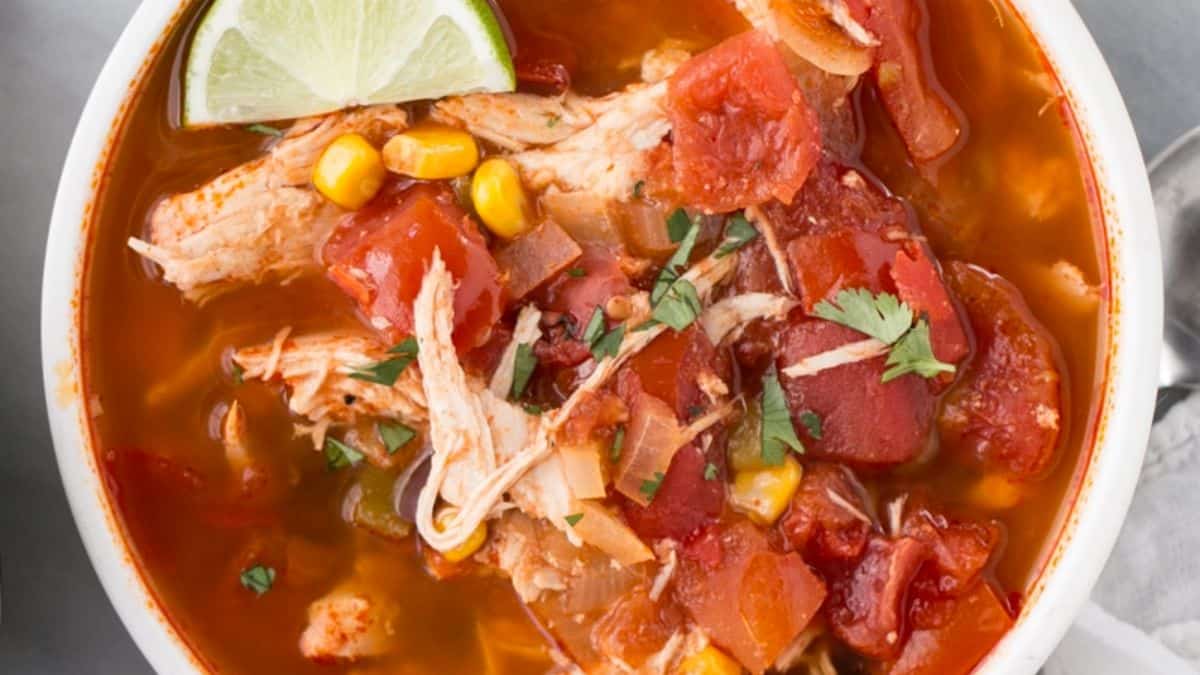 Hearty, flavourful, and nourishing Slow Cooker Chicken Enchilada Soup. A true set it and forget it dinner recipe the entire family will love.
Easy Slow Cooker French Onion Soup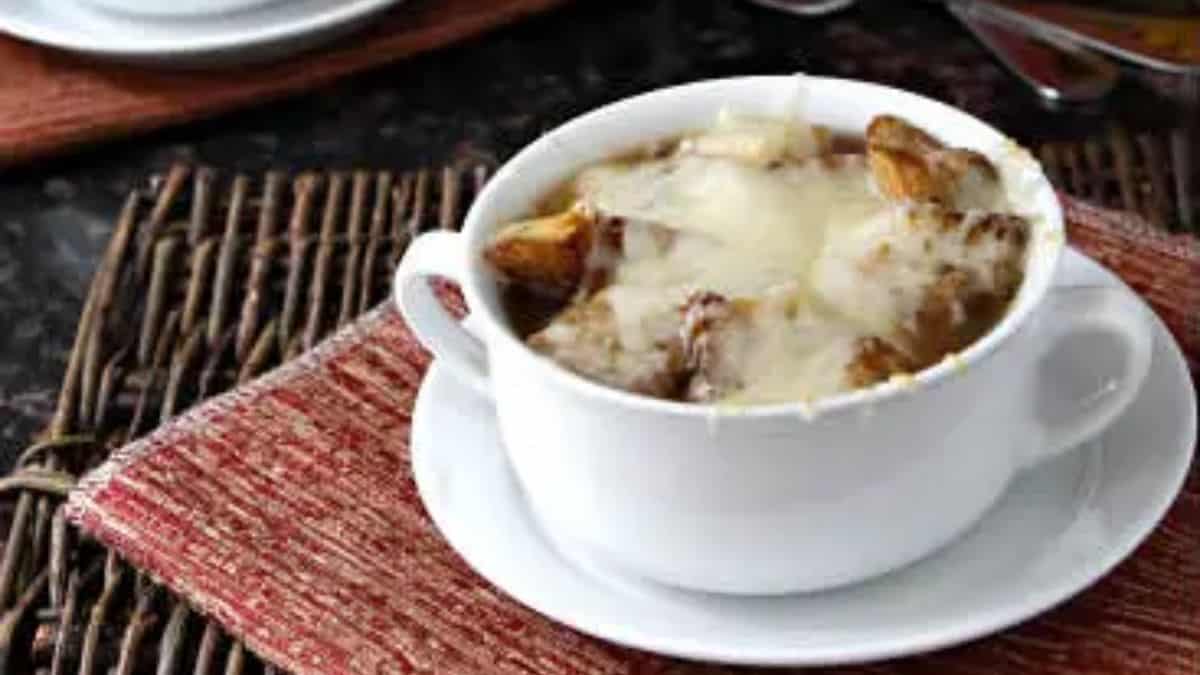 Easy Slow Cooker French Onion Soup Recipe, throw it all in your crock pot and forget about it! Not a lot of prep or ingredients but gourmet taste.
Slow Cooker Bean Soup with Tomato (Dump and Run)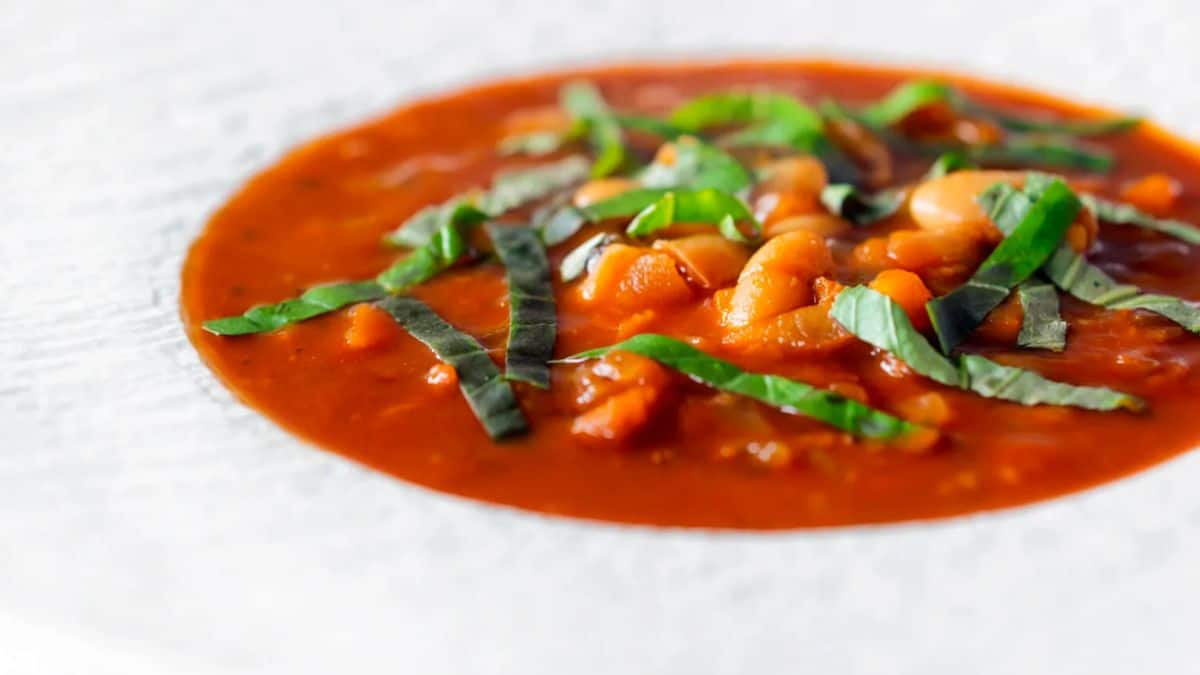 Slow cooker bean soup, a hearty, delicious & stupidly simple vegan dish given a huge flavour boost by sun-dried tomatoes & balsamic vinegar.
Storebought Wins: 10 Foods That Are NOT Better Homemade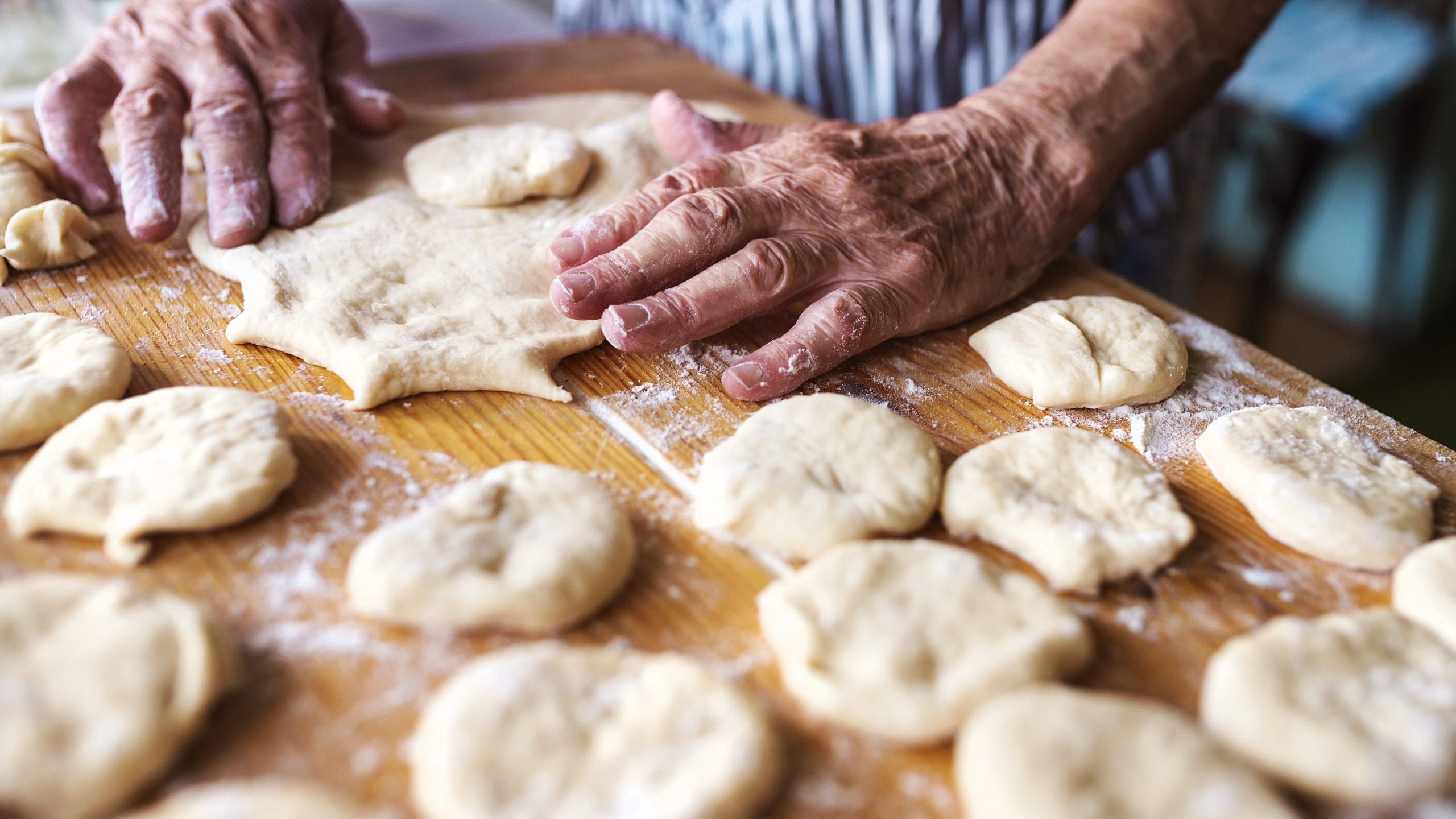 A lot of the time we value homemade food much higher than what we get from the store. And in many cases, this is correct - homemade is better. But for some foods, this is definitely not the case. Whether due to the difficulty of making it, lack of access to the right ingredients, or just the homemade version missing that special "something" we get in the storebought version - some foods are just not worth it making at home. Read on for the 10 top foods that are NOT better homemade, as decided by a group of foodies on an internet forum.
12 Most Overrated Restaurant Chains In The United States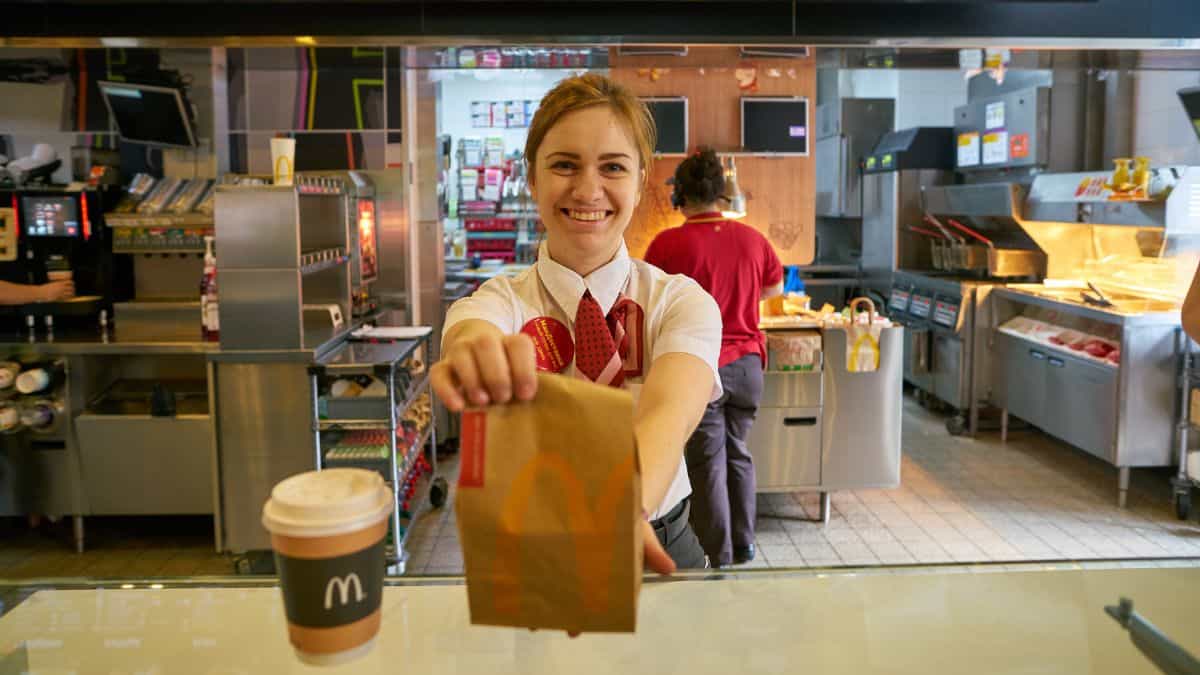 Curious about which restaurant chains live up to the hype, and which definitely do not? Join us as we explore the 12 restaurant chains that have sparked a lively debate in a recent internet forum discussion. While these establishments may have garnered popularity, they're not without their share of critics. We'll delve into what makes these chains some of the most overrated in the nation, shedding light on the dining experiences that might leave you questioning the hype.
You're Doing It Wrong! 12 Common Cooking Mistakes Almost All Home Cooks Make.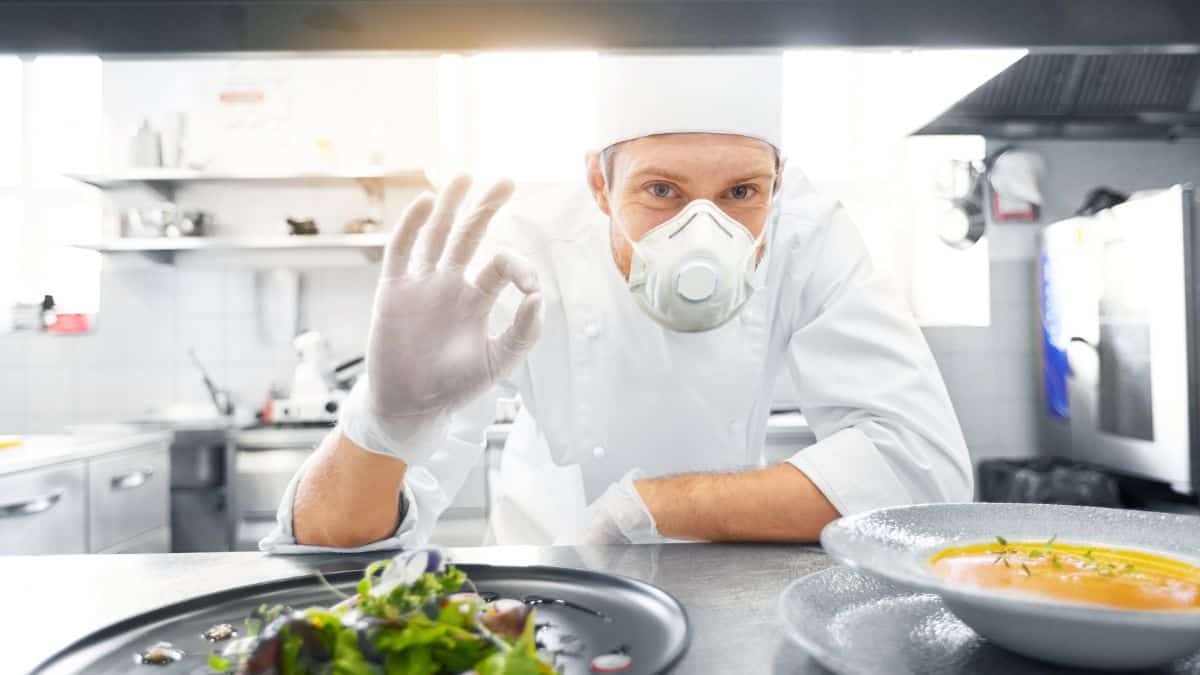 There are some mistakes almost all home cooks make, no matter how experienced and for how long they have been cooking. Recently, a group of foodies, where many of them have worked in the restaurant industry, started discussing what the most common mistakes home cooks make are, and the results were eye-opening. I am a professional recipe creator, and even I admit to making some of these mistakes on occasion!
Dump, Bake, and Enjoy: 13 Hands-Off Recipes Done in 30 Minutes or Less.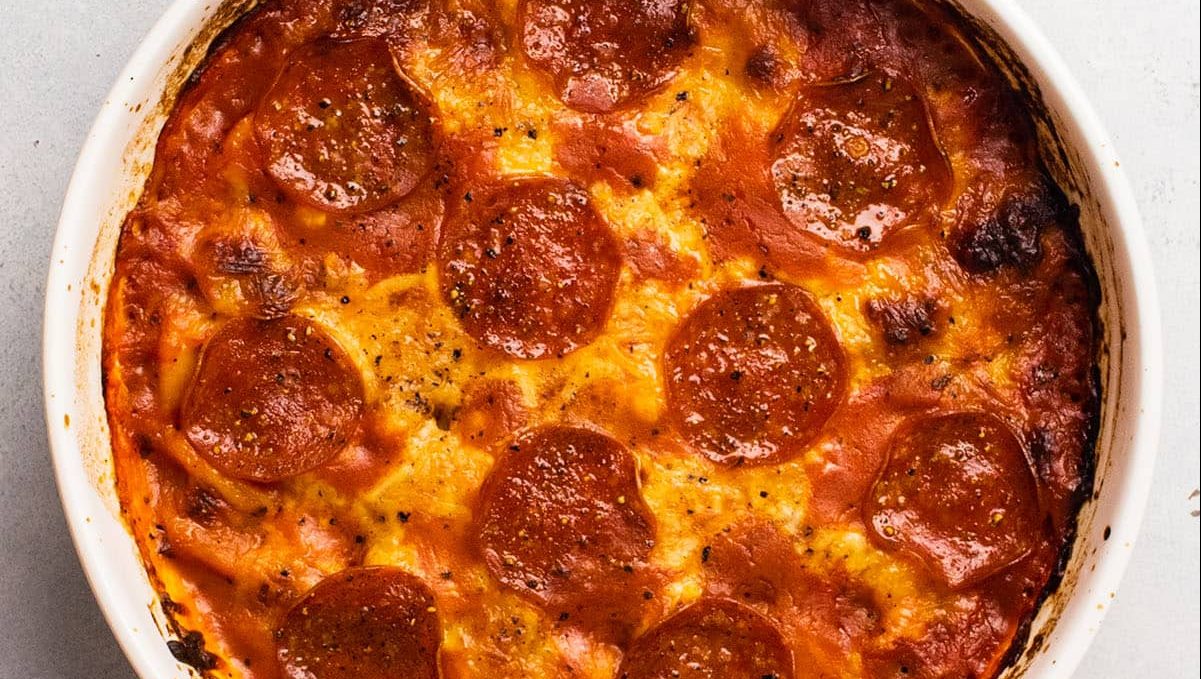 Imagine making a delicious meal with just a few simple steps and less than 30 minutes of your time. Well, you can do just that with these 13 dump-and-bake recipes! They're perfect for busy days when you want something tasty without all the fuss.
12 Common Groceries That Are A Total Waste Of Money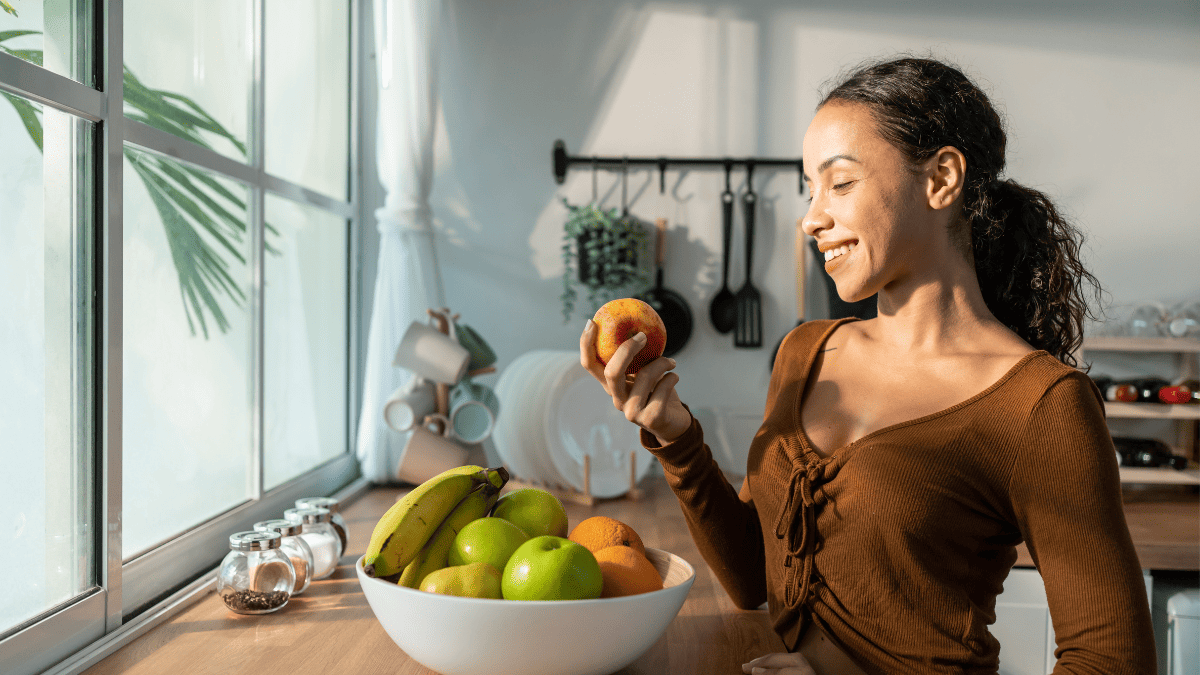 Are you tired of feeling like your grocery bills are climbing higher and higher each month? You're not alone. We're about to uncover a secret that could save you a significant amount of money, so you can spend it where you really need it instead! Get ready to discover the 12 common groceries that might just be a total waste of your hard-earned cash. Buckle up, savvy shoppers, it's time to make your grocery list smarter and more budget-friendly!