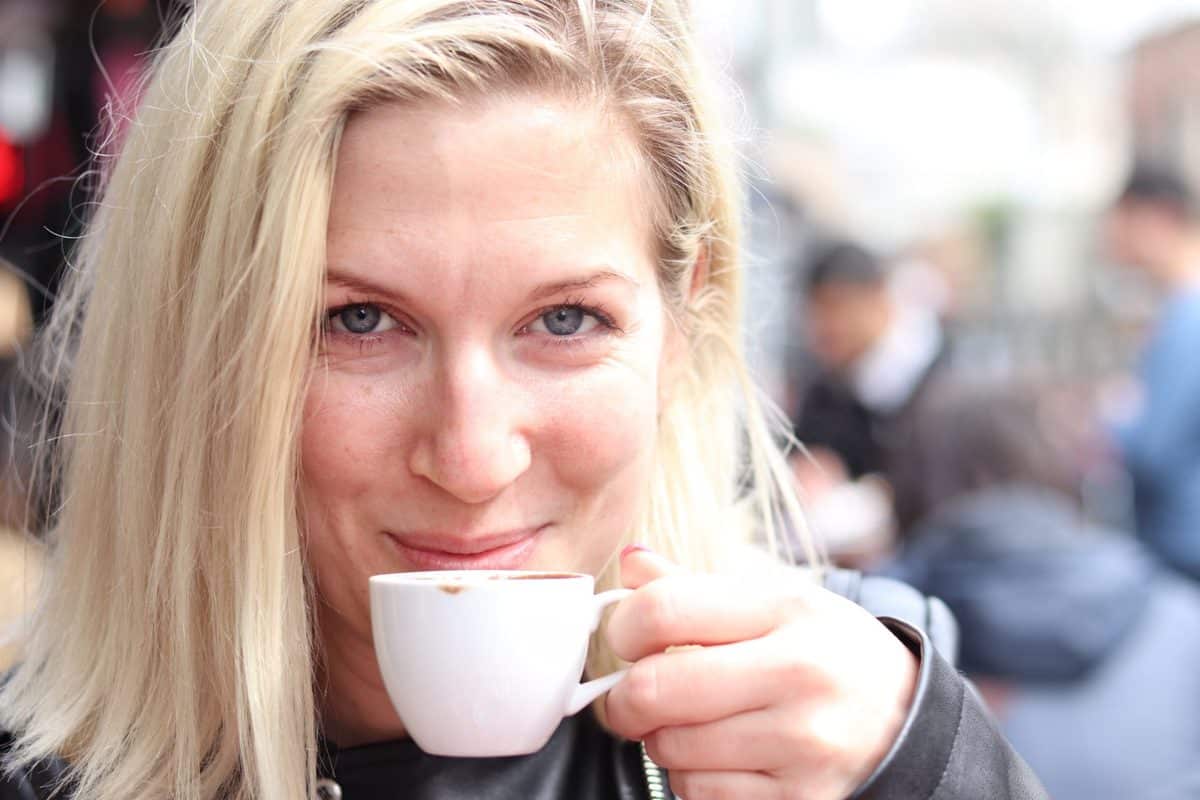 Hey!
I'm Emmeline, and I'm always in a hurry. With the quick and easy recipes to prove it! I am here to help you discover how you can make amazing food at home, every day - because making delicious meals for yourself and your family doesn't have to be hard, or take a lot of time.
With videos, step-by-step photos and detailed instructions my goal is that no matter your skill level - you will be able to make each and every one of my recipes perfectly, the first time as well as the 100th time.
Cooking has been my favorite past-time for as long as I can remember. Comes with the family, I guess, since I have still to meet a relative that doesn't have a stash of "secret" recipes lined up. Growing up my biggest idol was the Swedish "Mat-Tina" ("Food-Tina") and my dream was to have a cooking show just like hers (something I also often pretended I had, explaining all my steps to a make-believe audience (OK I might still do this sometimes.)).
I was raised in a Swedish/American household where my dad was the main chef (I still am not sure what the Swedish word for "spatula" is). We ate a lot of traditional Swedish food (like Lussekatter for Christmas) and American comfort food (Buffalo anything!) but also a lot of Mexican (still obsessed with pico de gallo and guacamole), Italian (hence my love for all things pasta, and Asian ("Chinese" Orange Chicken being an almost weekly treat). If you want to read more about how I grew up in Sweden and what we eat here - head on over to The Foreign Fork where you'll find an interview with me about exactly this.
For the past 20 or so years I've continued to refine my tastes & my cooking skills, both by cooking at home and by traveling the world and eating in everything from small Brasilian cantinas and Turkish kebaberias to Michelin star restaurants. Now my cooking is a mix of a little bit of everything - and that's what you will find here.
At times it will be healthy, at times not - but I usually try to make it a bit healthier, whatever it is. That's why I add spinach to most of my pasta sauces and broccoli wherever I can get away with it (even in smoothies!). Sometimes there will be meat, but most of the time there will be chicken, fish or no meat at all. A lot of the time (but no, not always - sorry for the misrepresentation) there will be butter. Basically, the same as what's going on in my kitchen. With influences from Asia, southern Europe, the Middle East, America and - of course - Scandinavia - all with the aim of being easy, kinda quick, and hands off whenever possible. Looking for unnecessary steps? Look somewhere else.
I hope you will enjoy my collection of recipes - and if you have any feedback at all (Love a recipe? Hate a recipe? Found a great substitute for something? Didn't understand a step?) please get in touch with me! The easiest way is to leave a comment here on the blog, or send me an e-mail.
If you would like to follow me on social media I'm alwaysusebutter "everywhere" - so far that's Facebook, Instagram, Pinterest and Vivino.
Now, it's time for me to get back in the kitchen - and maybe for you as well?
All the good things,
Emmeline