Get ready to for a delicious blueberry adventure with this collection of recipes sure to please anyone! They will show you the versatility of blueberries and just how much fun you can have with them in the kitchen. From breakfast to sweet desserts and savory salds, you're sure to find a few new twists you haven't tried before!
Blueberry Banana Muffins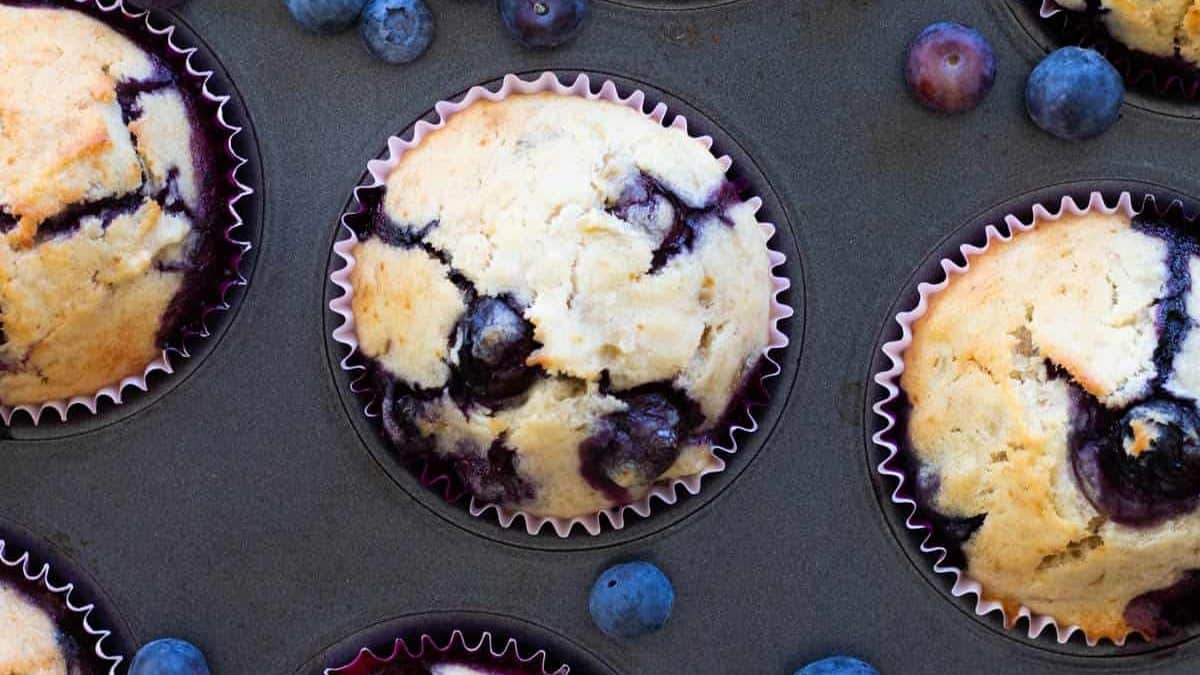 Blueberry Banana Muffins are the perfect mix of fruity sweetness and moist texture. Bursting with juicy blueberries and the natural sweetness of ripe bananas, these muffins are a delightful morning or afternoon snack.
Blueberry Sour Cream Bundt Cake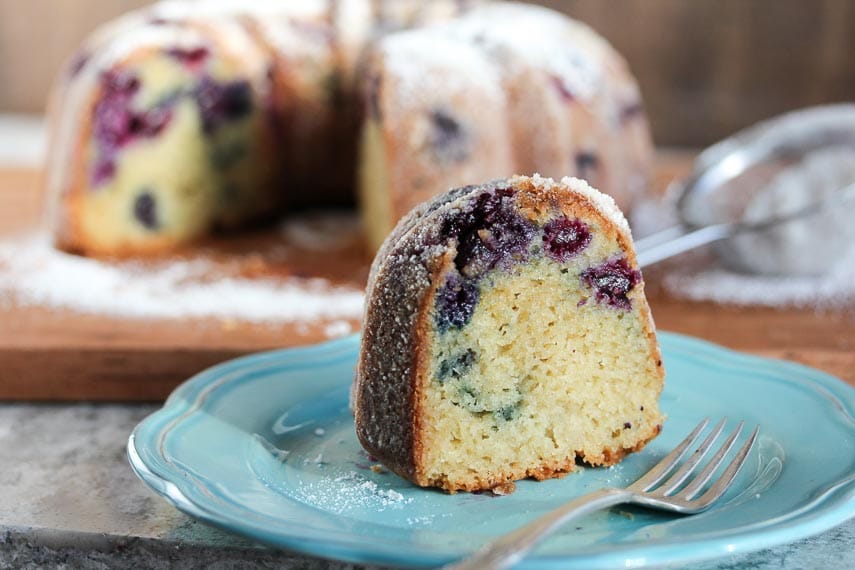 This old-fashioned blueberry coffee cake might look simple – and it is to make – but don't let that fool you. The butter and sour cream create a rich, but not too rich textured cake and the full tablespoon of vanilla extract flavors it just enough to keep it from being too plain, while not overwhelming the fruit.
Blueberry Flatbread with Goat Cheese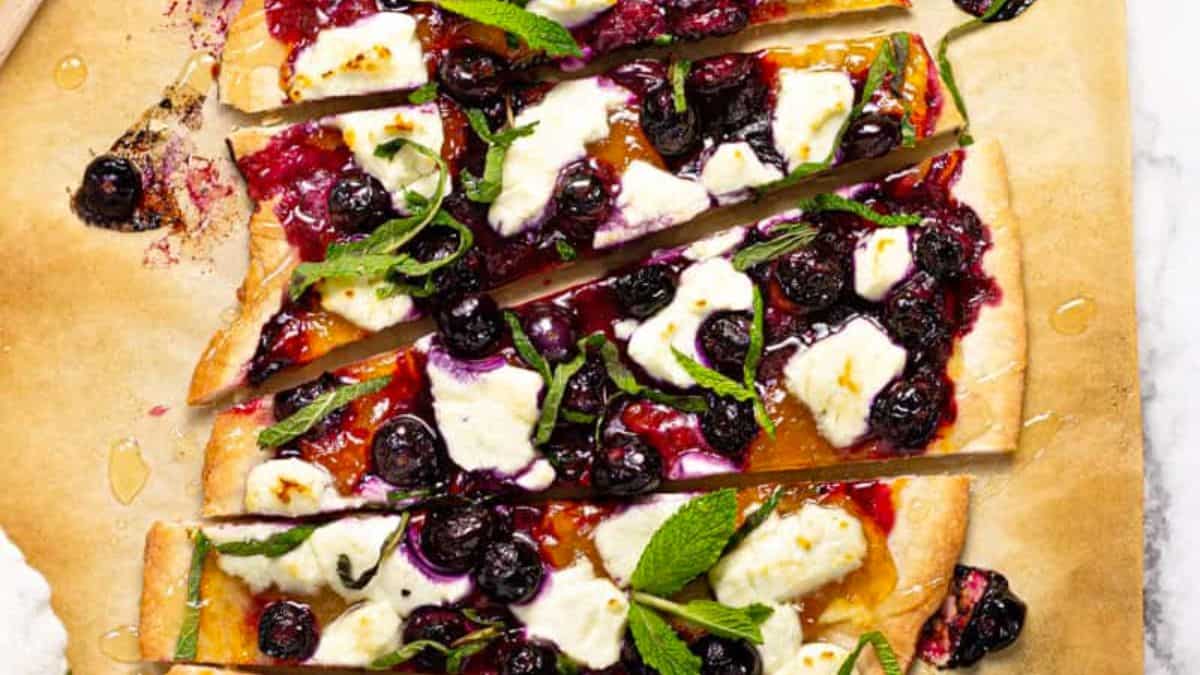 This delicious fruit-forward blueberry flatbread is loaded with apricot jam, creamy goat cheese, sweet honey, and fresh mint. It's the perfect vegetarian appetizer or dessert to use up those fresh, ripe blueberries this summer!
Blueberry Streusel Muffins
Is there anything better in this world than a blueberry streusel muffin? I think not. They're sweet, soft, and so perfect when they come right out of the oven with a cup of coffee on a Saturday morning. Pure bliss.
Blueberry Avocado Smoothie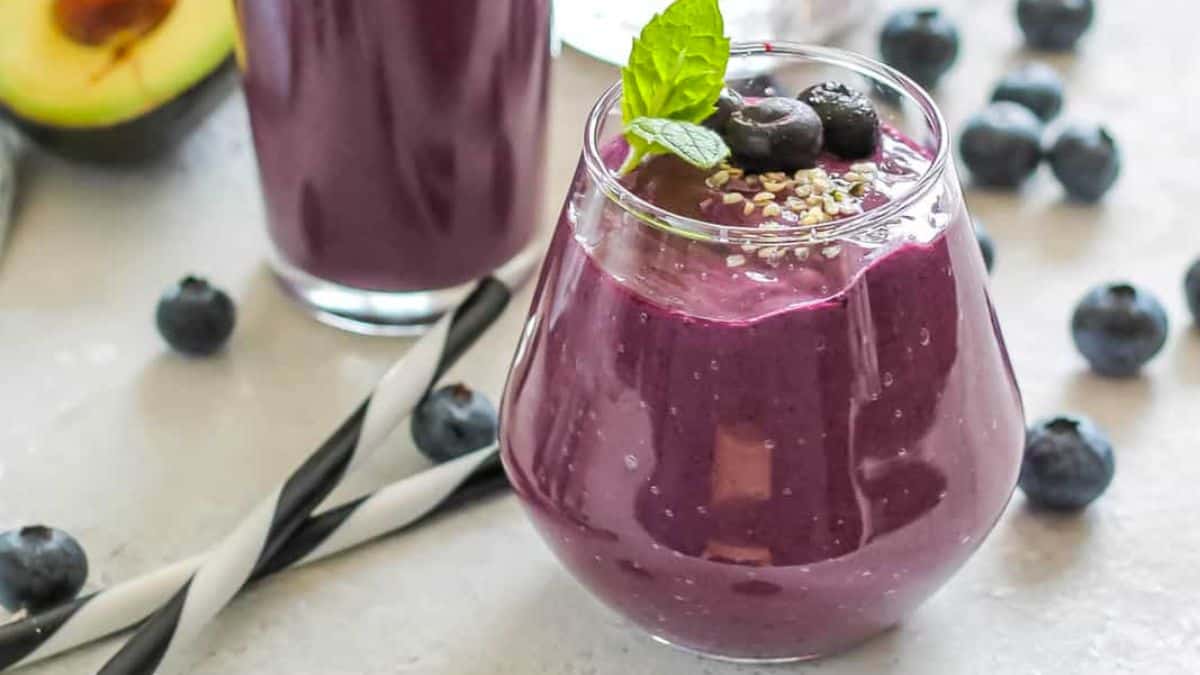 This Blueberry Avocado Smoothie is healthy vegan breakfast or snack. Packed with antioxidants, healthy fats, and plant-based protein, this smoothie is sure to give you a healthy glow from the inside out.
Lemon Blueberry Tart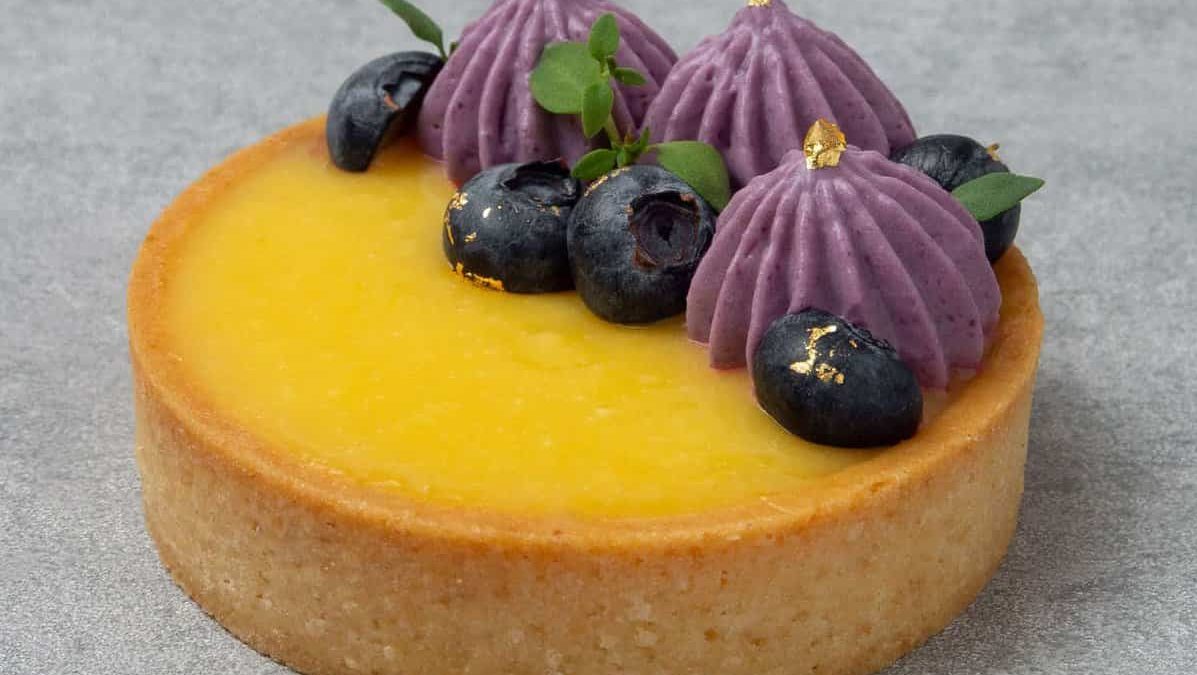 This Lemon blueberry tart recipe is the perfect French tartlet with lovely refreshing flavors and an easy yet impressive design! Delicious homemade Pâte Sablée (sweet shortcrust) filled with tangy and creamy lemon curd, decorated with natural color blueberry whipped ganache and loaded with fresh, sweet blueberries.
Italian Blueberry Crostata Recipe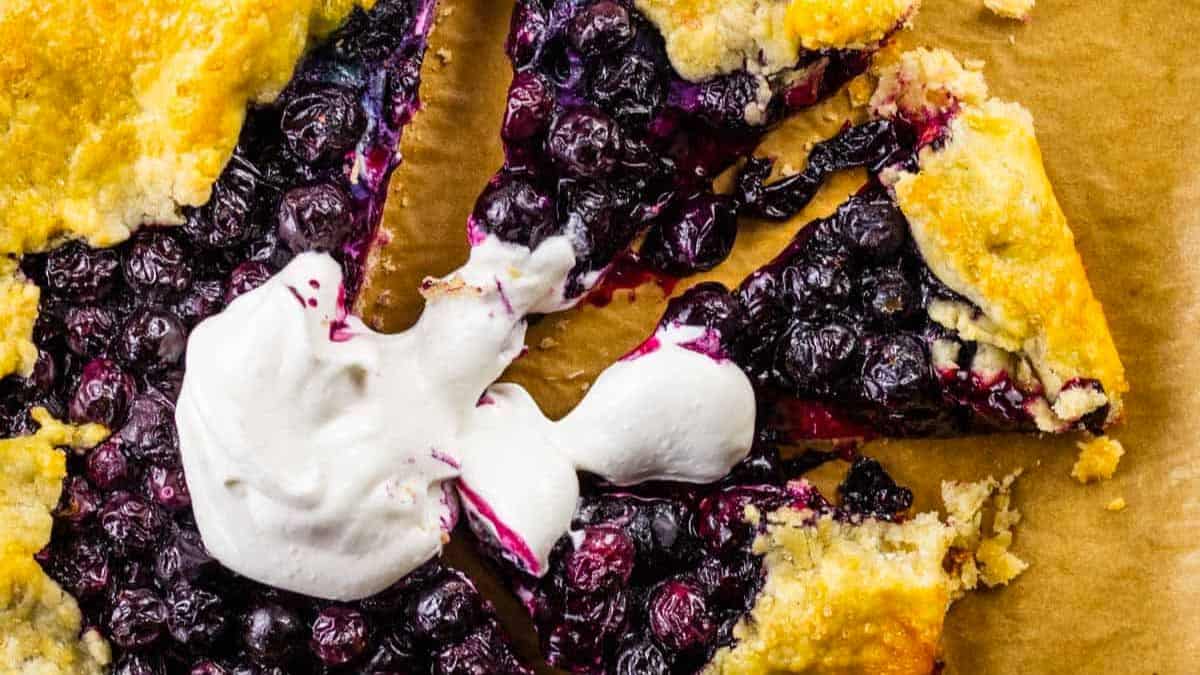 This Italian blueberry crostata recipe is an easy and simple dessert. Also known as a galette, this rustic pie is made with a homemade pie crust and can be made with fresh or frozen blueberries.
Baked Blueberry Oatmeal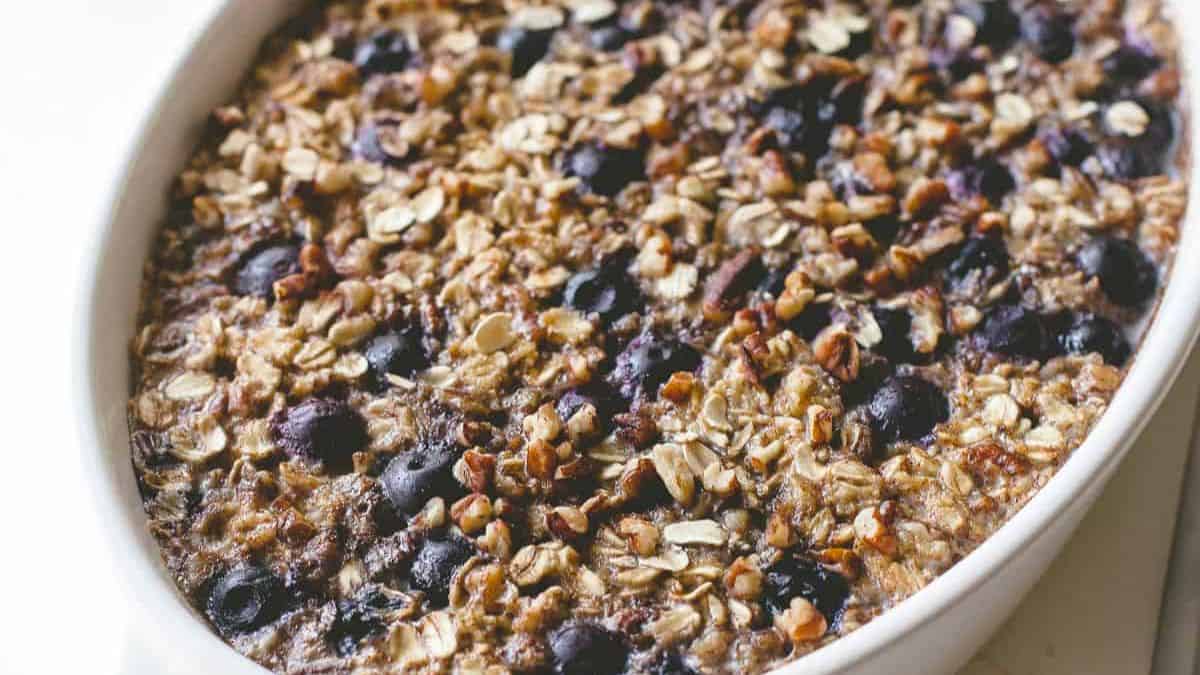 Baked oatmeal takes just a few minutes to prepare and then the oven does the rest of the work. It's great for make-ahead / meal prep breakfasts or for serving a crowd.
Blueberry French Toast Casserole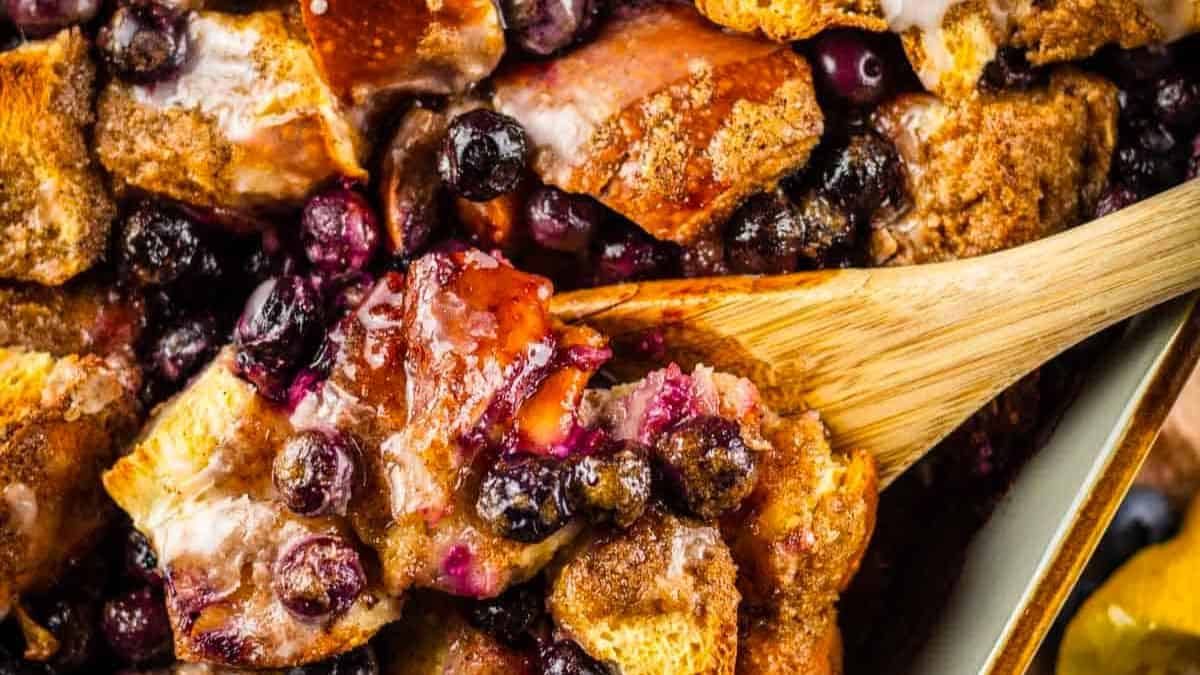 This easy blueberry french toast casserole sits overnight to be baked in the morning. Made with rich buttery challah bread and sweet streusel topping, this dish is perfect for a holiday brunch or weekend breakfast.
Halloumi, Blueberry & Spinach Salad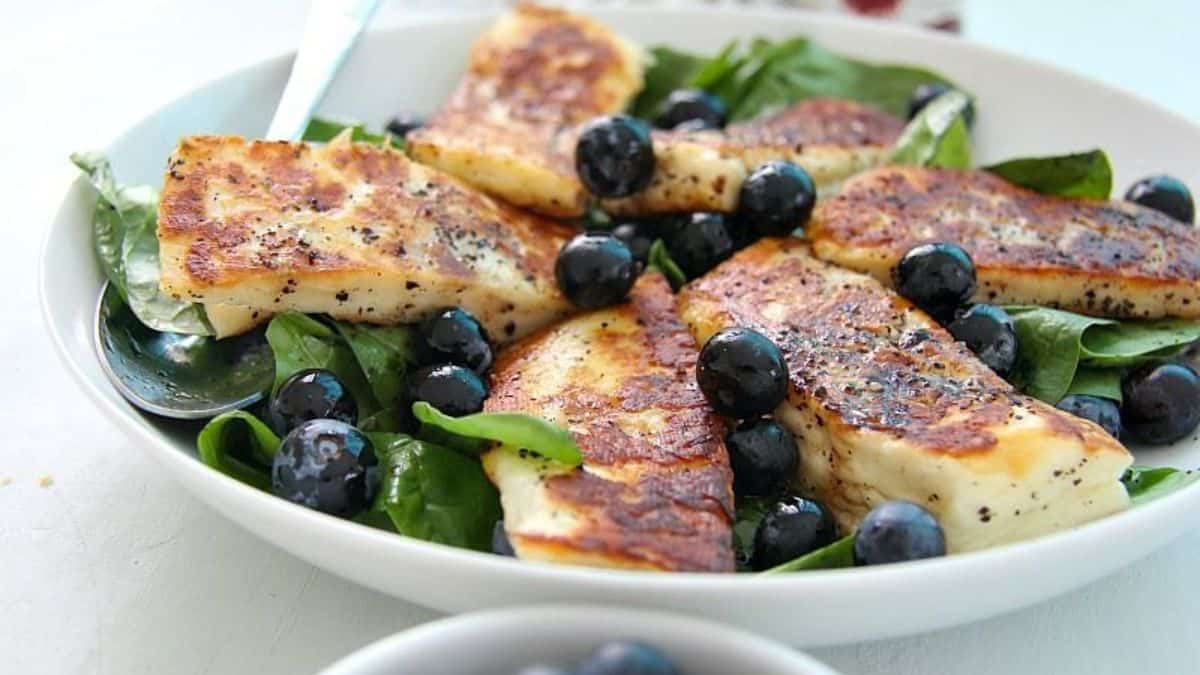 A vibrant Halloumi, blueberry and spinach salad that is a contrast of textures and flavours. Bright colours and rich tastes combine for a hearty dish.
Blueberry and Lemon Oaty Breakfast Bars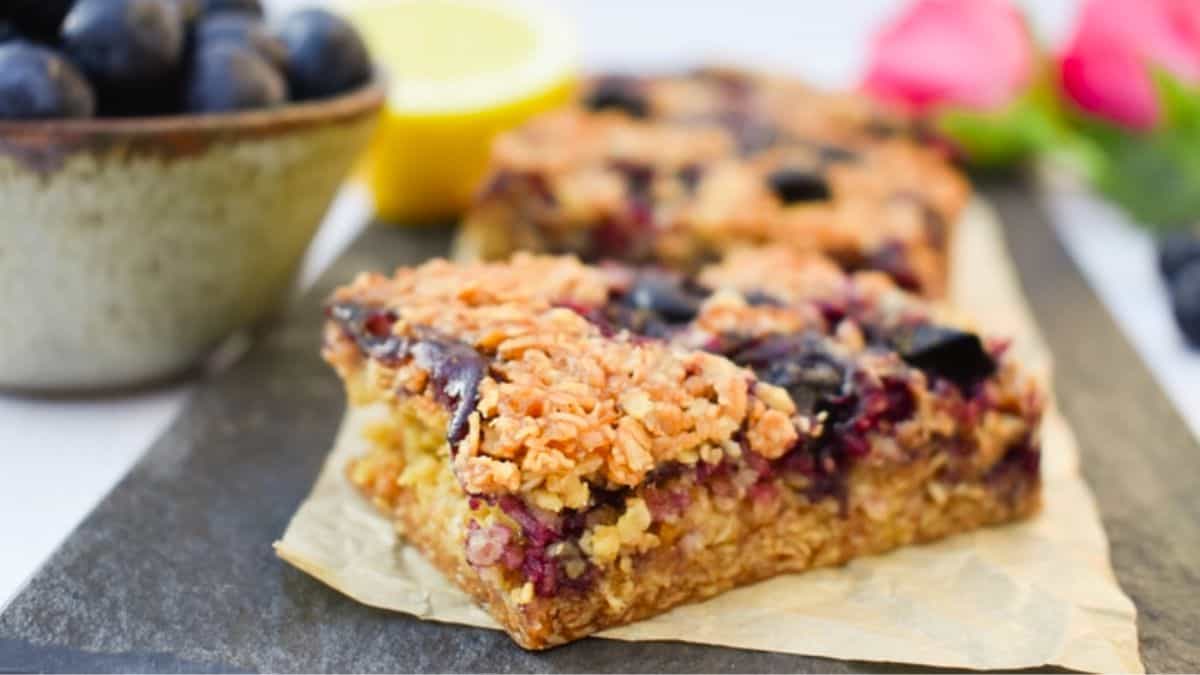 Easy blueberry and lemon oaty breakfast bars. These delicious oaty bars or flapjacks as they are known in Scotland, are perfect for breakfast on the go or a mid-morning or afternoon energy boost.
Blueberry Balsamic Braised Brisket Recipe
Blueberry Balsamic Braised Brisket is a must-try, unique brisket recipe for the holidays! If you've never had blueberries with brisket, you're missing out, and you won't believe how amazing it is!