Ready to shake up your rice game and try something different? We've got you covered with 13 unique rice recipes that will add a delightful twist to your meals. From savory to sweet, these recipes are your ticket to a delicious twist on traditional rice dishes.
Thai Red Curry Fried Rice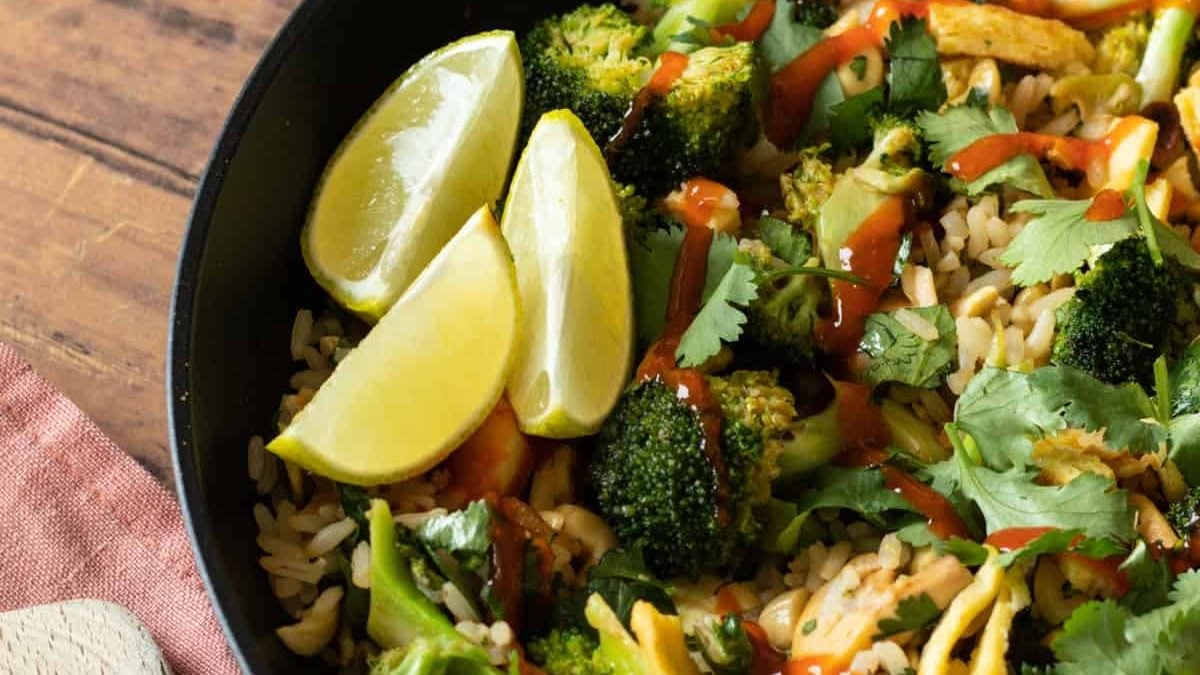 A simple fried rice recipe with all the best Thai curry flavors. Get the recipe from always use butter.
Fast and Easy Cauliflower Fried Rice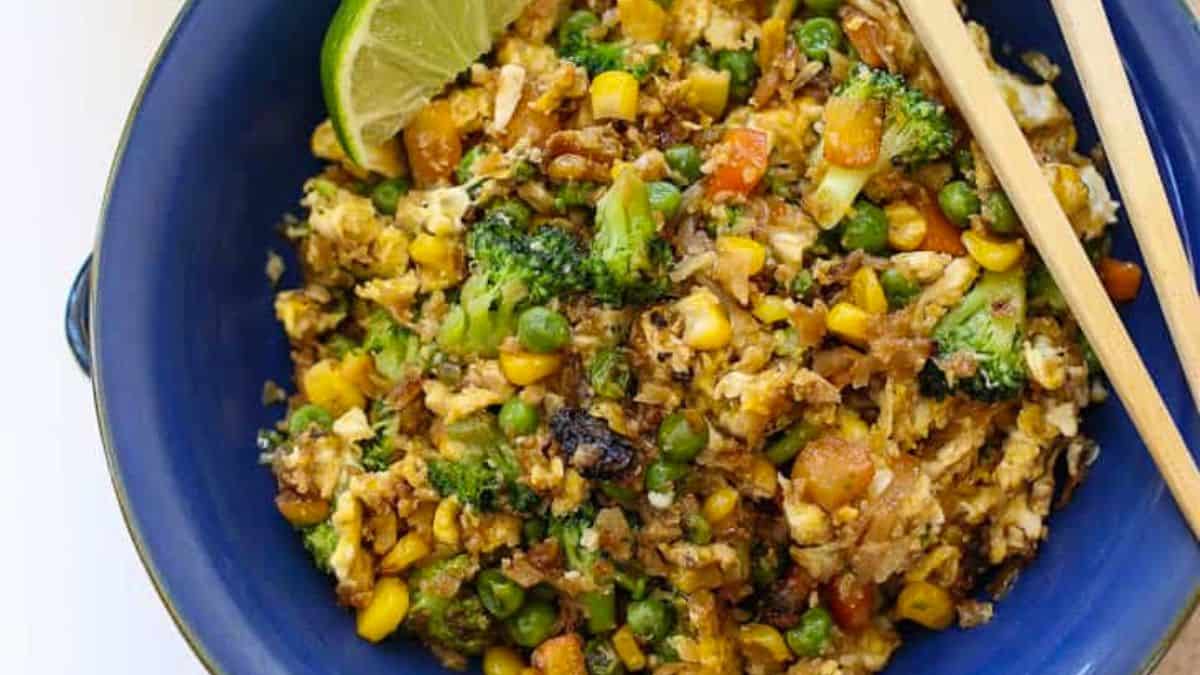 Fried "Rice" made with cauliflower rice is low carb, paleo and gluten free. Best of all, cauliflower rice has a great, light texture and absorbs all the flavors of the addictive sauce it's tossed in. Customize this easy weeknight recipe using any vegetables you have in the fridge.
Vermicelli Rice (Armenian Rice Pilaf) Recipe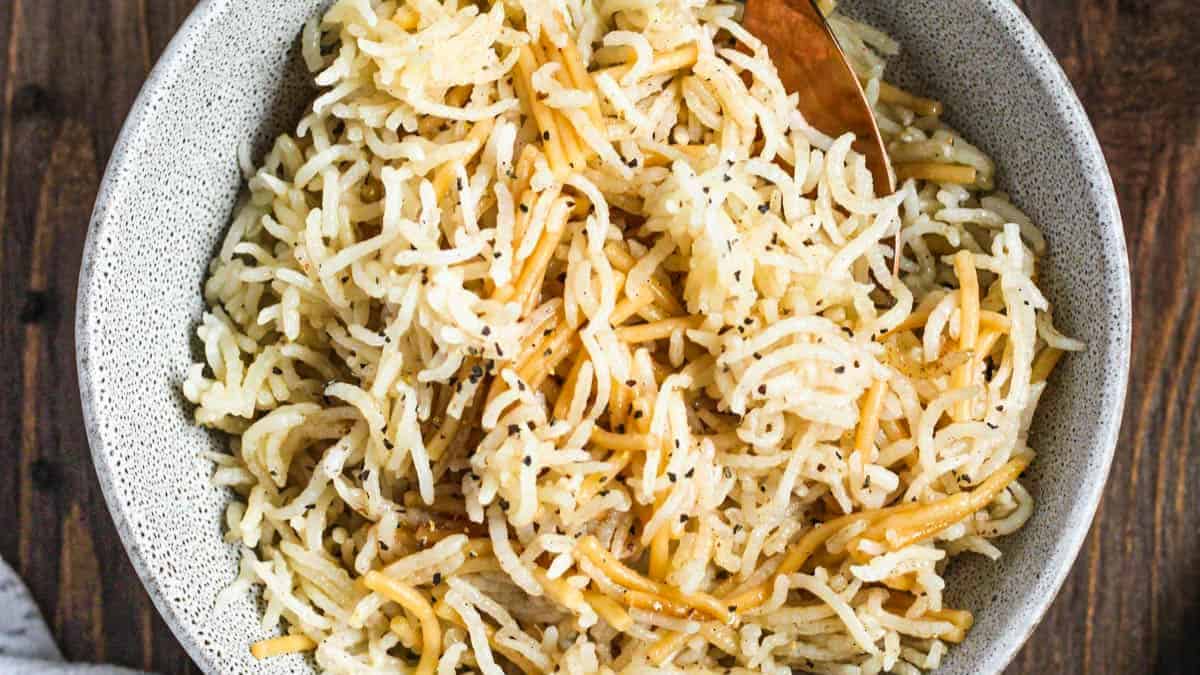 This Armenian dish with Vermicelli rice can be thrown together with ingredients that I almost guarantee are already in your pantry. Rice and pasta are browned in butter then covered in chicken stock and left to simmer for 15 minutes. A taste of Armenia has never been so easy!
Coconut Milk Rice with Red Beans from Belize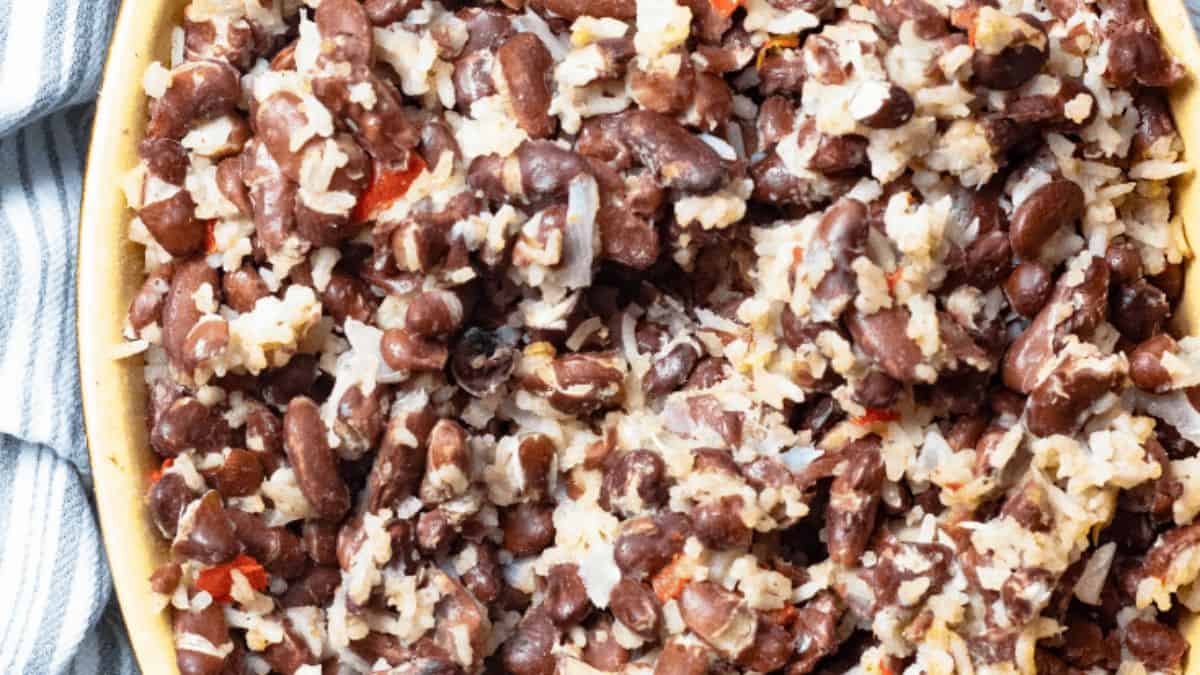 Coconut Milk Rice and Red Beans from Belize is a great way to change up your rice and beans recipe! The rice is cooked with coconut milk to give the dish a rich, coconutty flavor.
Thai Crispy Rice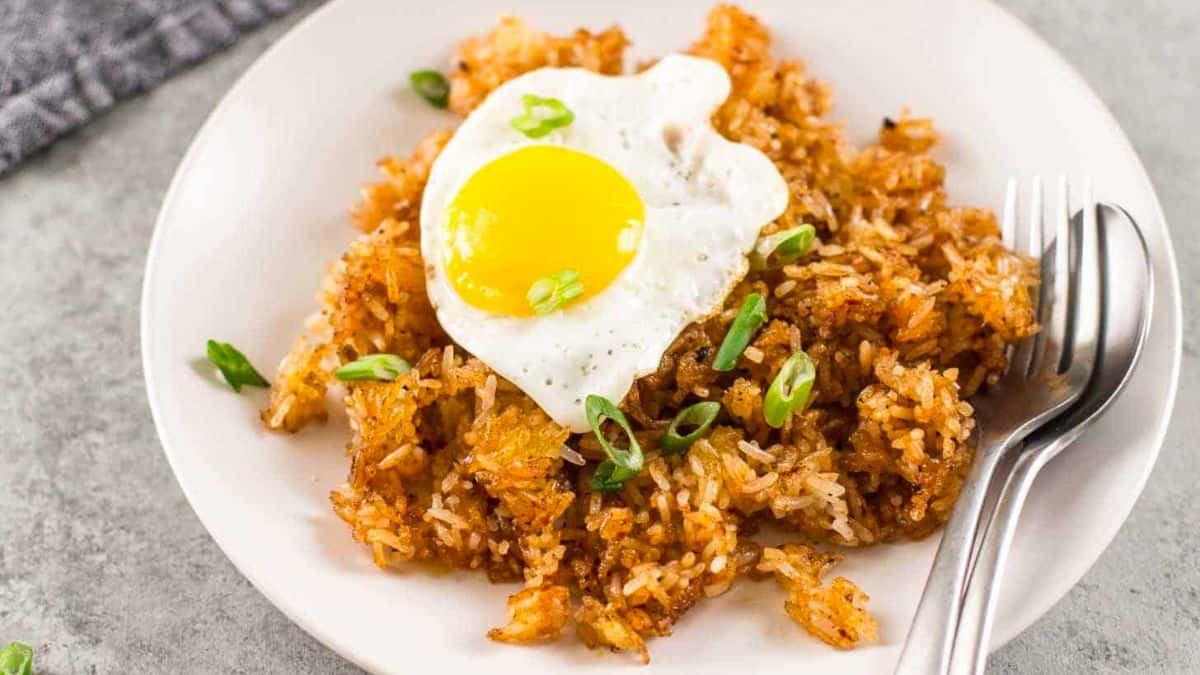 Thai Crispy Rice is deliciously addictive. Let the rice crisp on the bottom of the pan for this twist on fried rice that is full of pleasantly crunchy texture and flavor.
Pineapple Fried Rice
Sweet and savory pineapple rice is filled with veggies, crispy bacon, roasted cashews, and crushed pineapple. This recipe makes the perfect quick, easy dinner when you need a meal on the table in less than 20 minutes. Serve in a fresh pineapple for a festive twist.
Cheesy Lemon-Caper Rice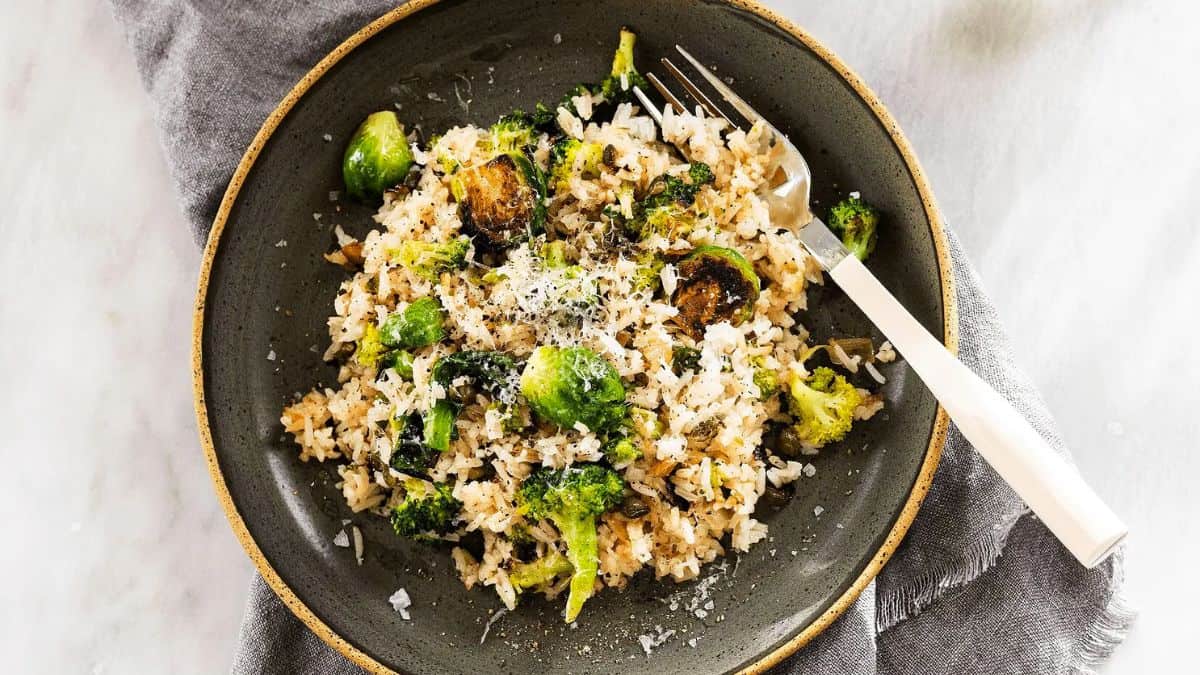 This cheesy lemon-caper rice is so easy to make and so easy to riff on depending on what's in season and what's in your pantry.
Indonesian Black Rice Pudding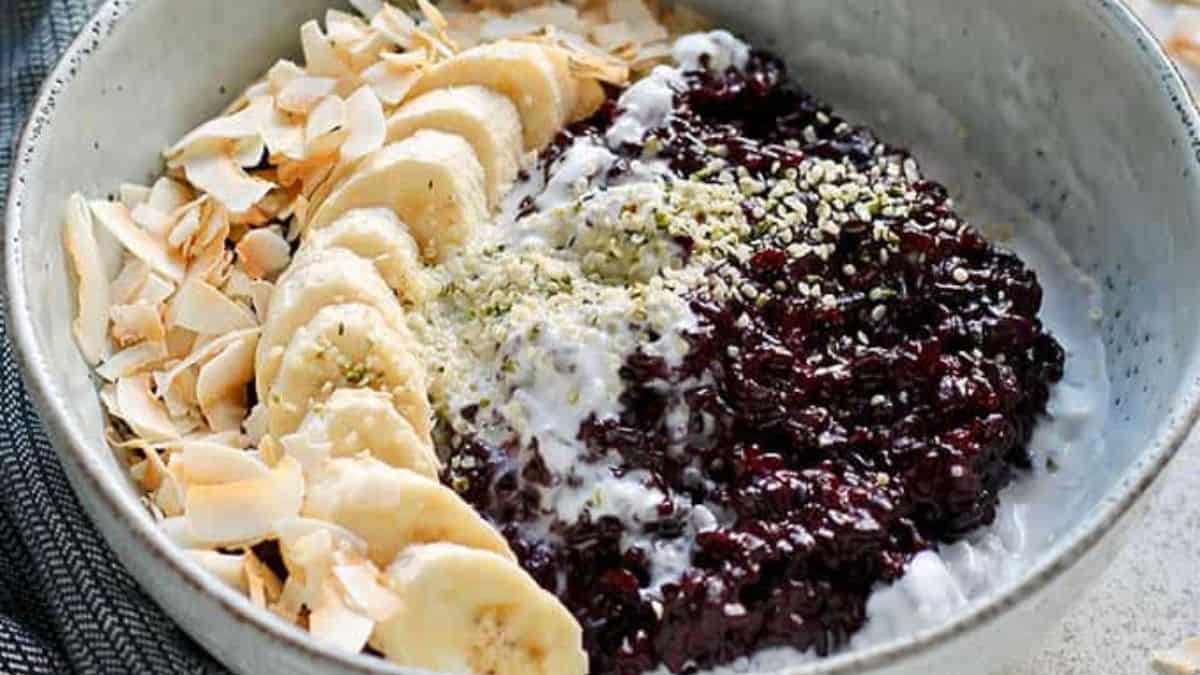 Indonesian Black Rice Pudding is a healthy vegan recipe that's perfect for breakfast or dessert! Made with coconut milk and naturally sweetened with coconut sugar, this rice pudding recipe can be made on the stove top or in the Instant Pot.
Taco Rice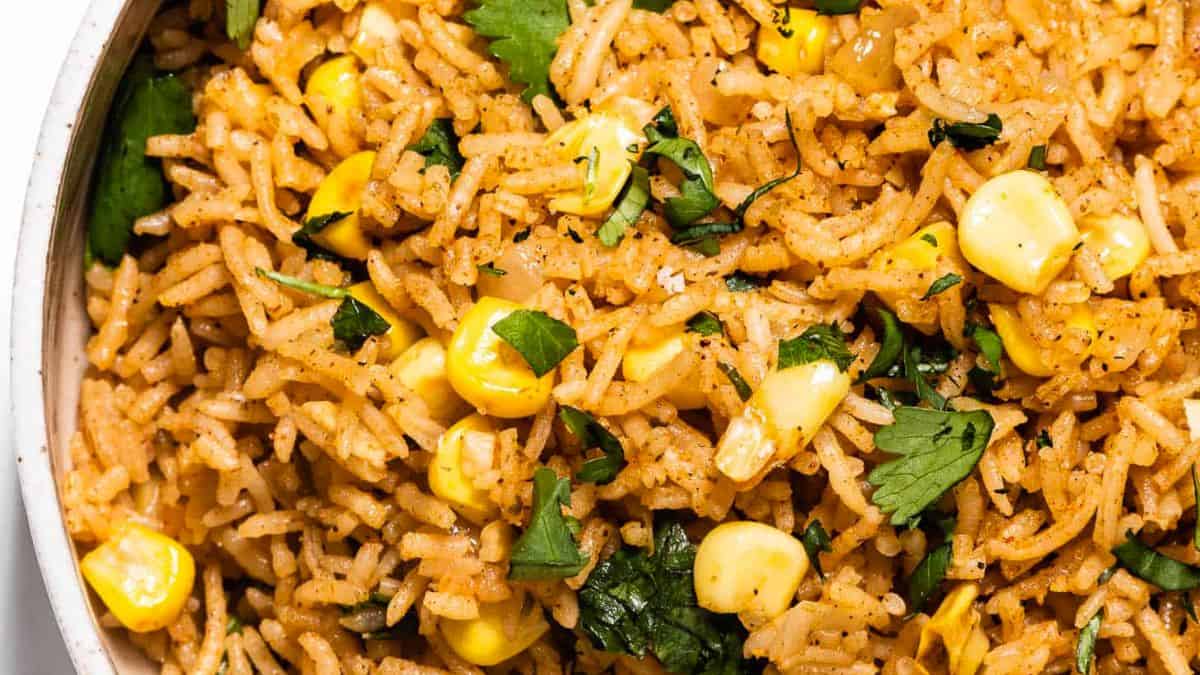 This taco rice is a simple but flavorful Mexican side or filling for burritos, bowls, and more. It's flavorful seasoned rice dotted with corn, cilantro, and a squeeze of fresh lime juice. It's easy to make, and it's ready in under 30 minutes!
Stir-Fried Red Rice with Thai flavors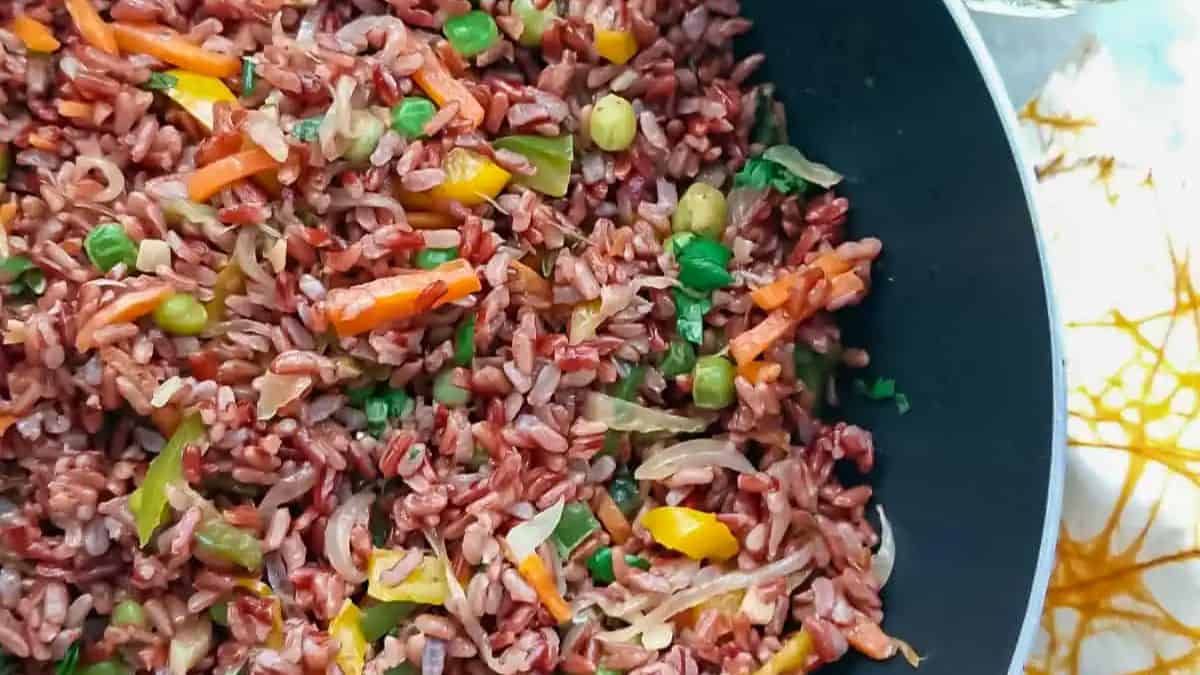 This easy fried rice with red rice, Thai flavors and crunchy vegetables is a delicious healthy version of the fried rice. The unique Thai red rice recipe shows step-by-step instructions on how to make the perfect red fried rice and season it with lemongrass and lime flavors.
Creamy Rice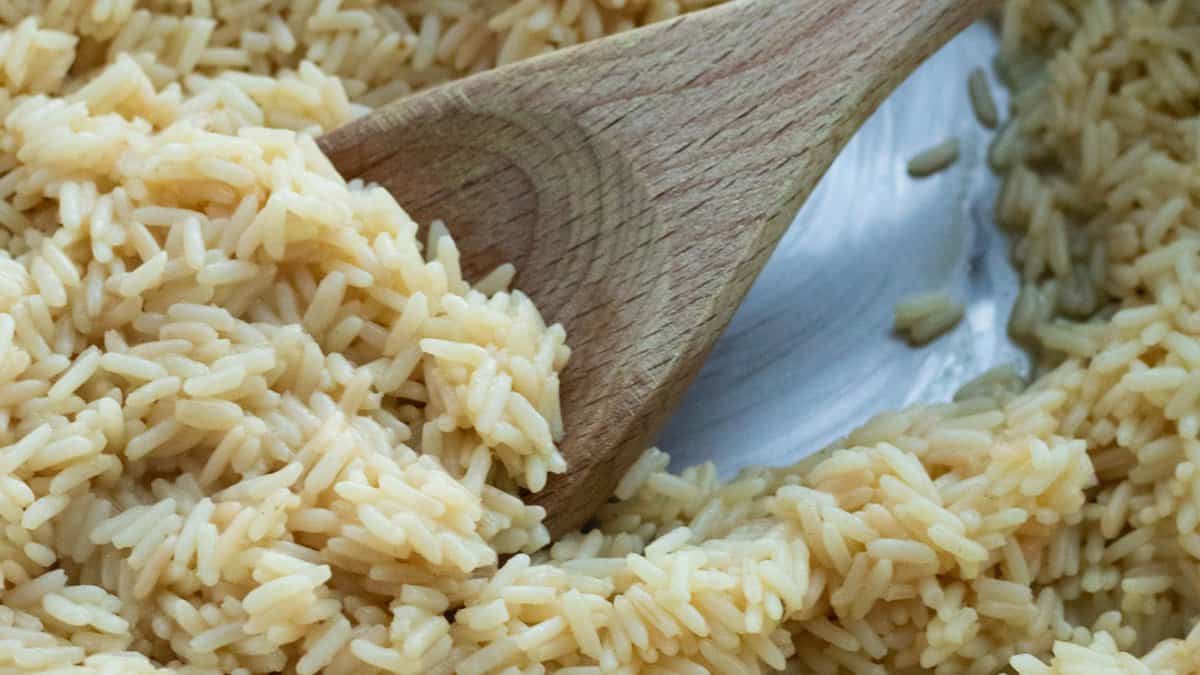 Rice might sound basic, but this creamy version is anything but! Infused with butter & chicken stock it's the best rice you've ever had.
Fat Rice (Chicken and Tomato Rice) from Burkina Faso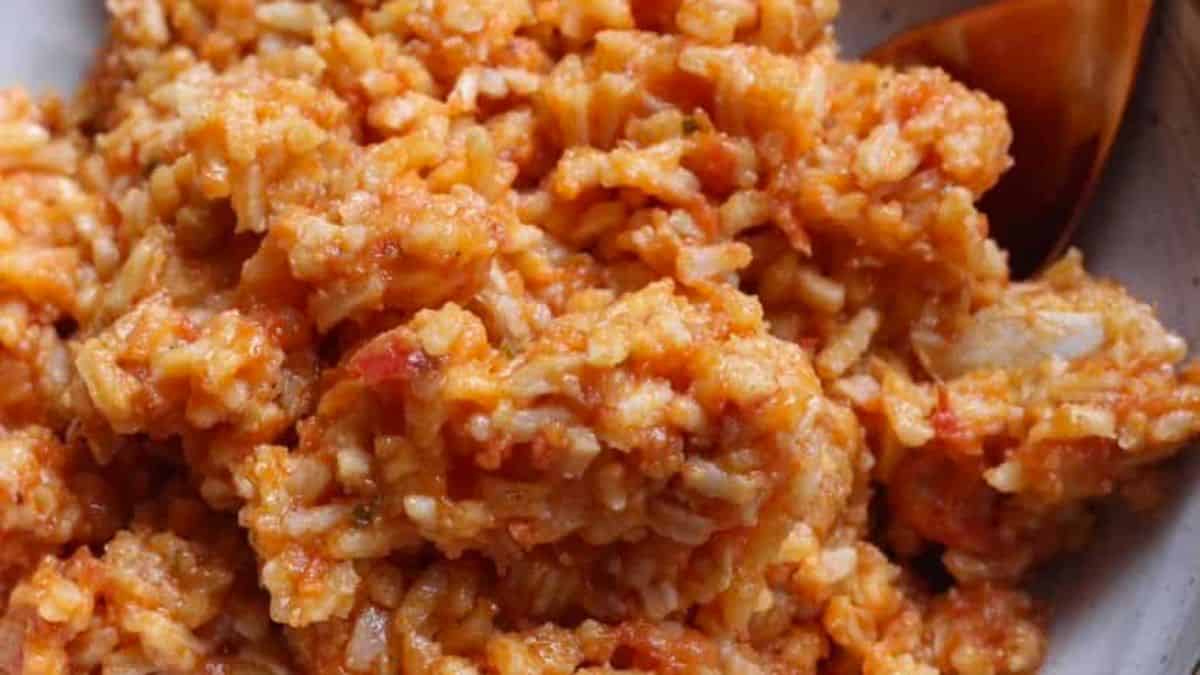 Fat Rice from Burkina Faso is an incredibly easy rice dish! To make the fat rice, combine tomatoes, onions, and (if you're brave enough) habanero peppers in a blender and use this as the basis for your rice. This tastes great with chicken thighs!
Baked Green Rice (Arroz Verde)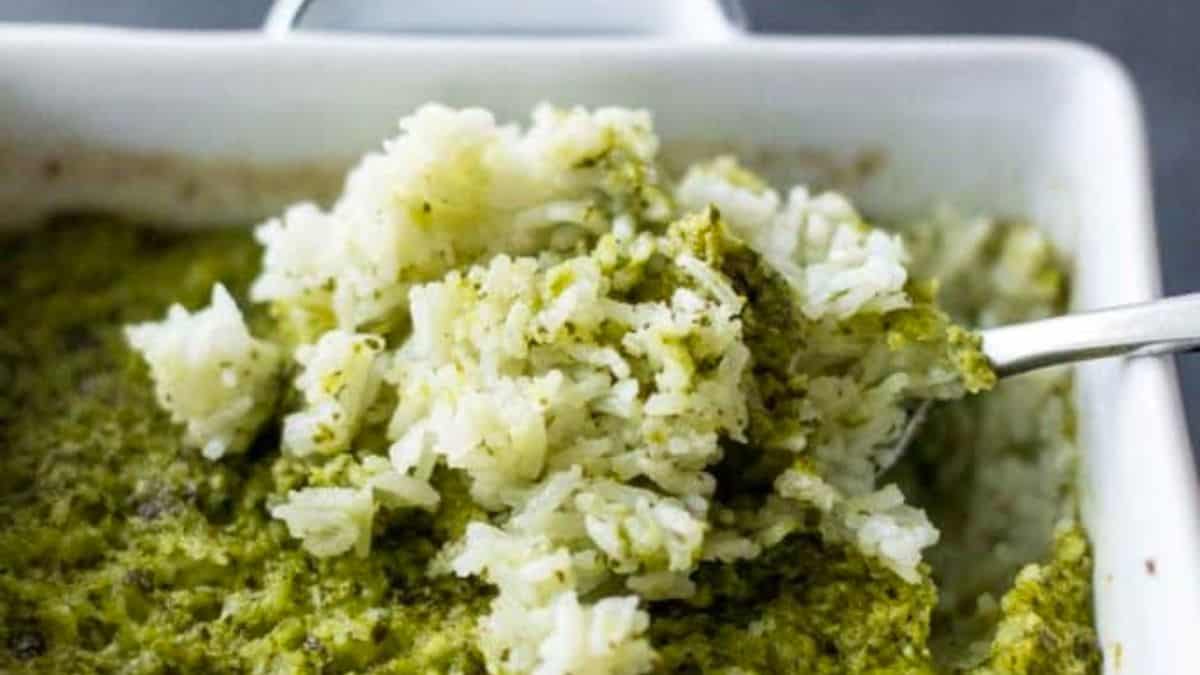 Green Rice (Arroz Verde) is rice flavored with garlic, fresh herbs, and lime. The result is a flavorful side dish to serve with Mexican or Tex Mex meals. This version is baked in the oven for a hands-off dish that cooks while you prepare the rest of your meal.
Simplify Your Weeknight Dinners with These 33 Easy and Delicious Recipes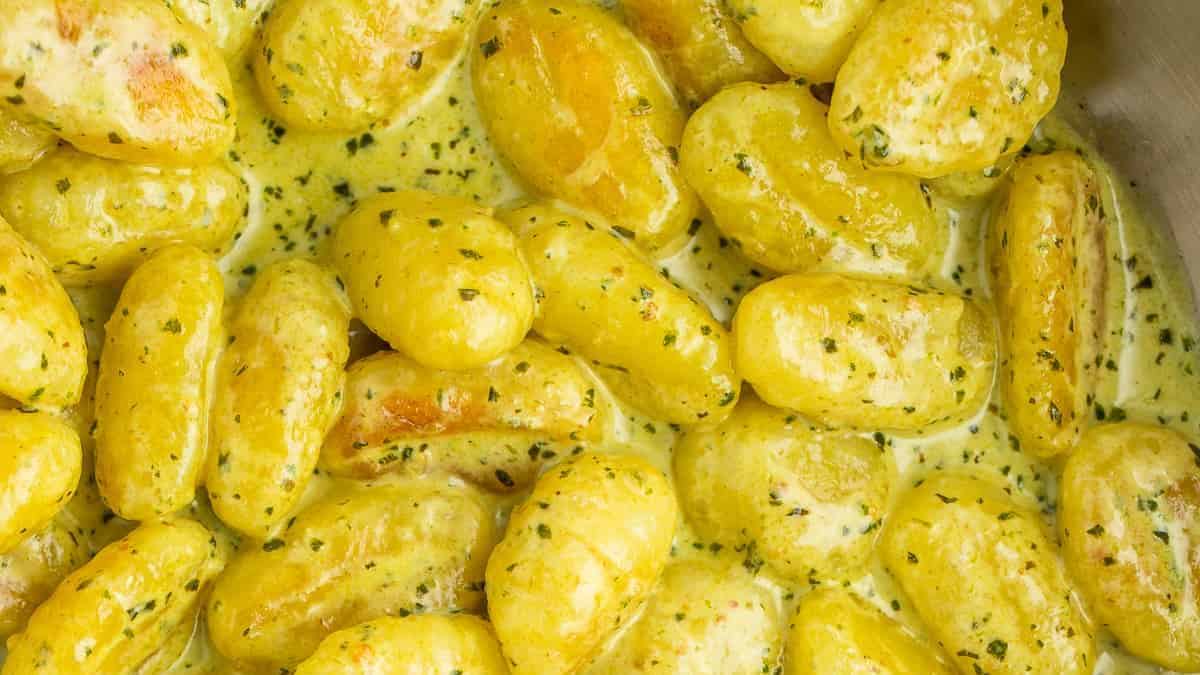 Are you tired of the never-ending question of "What's for dinner?" Well, fret no more! In this collection, we have curated 33 easy and delicious recipes that are specifically designed to simplify your weeknight dinners. From quick one-pan wonders to flavorful sheet pan meals and comforting stovetop dishes, these recipes will save you lots of time!
60 Easy Tasty Summer Dinner Recipes to Try Tonight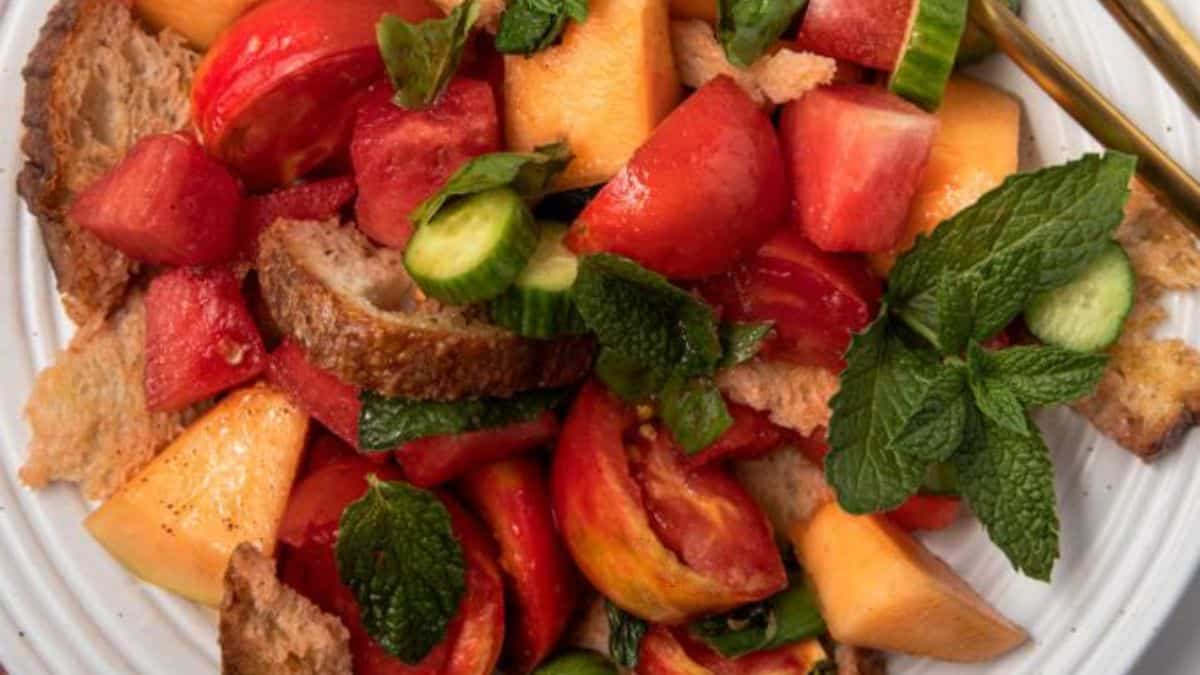 Welcome to a summer feast of culinary delights, where we've curated a collection of 50 easy and tasty summer dinner recipes that are perfect for those warm evenings. From refreshing salads and grilled delicacies to vibrant pasta dishes and light seafood options, these recipes are sure to inspire your next summertime culinary adventure.
Beginner Cooks Welcome: 39 Easy Recipes That Taste Amazing!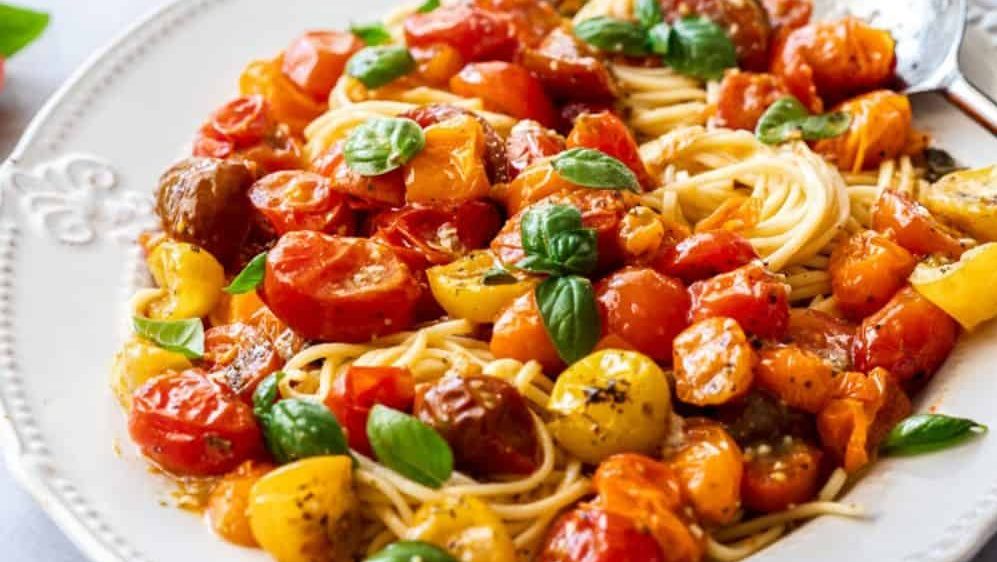 Who says you need years of cooking experience to whip up delicious meals? Here we've gathered 39 beginner-friendly recipes that will make you feel like a pro chef in no time. With simple instructions and readily available ingredients, these recipes prove that no experience is needed to create dishes that are both impressive and incredibly tasty.