Celebrate pumpkin season and its bountiful harvest with these unique recipe ideas. Try these pumpkin recipes and you will never have pumpkin any other way again.
Pumpkin Casserole with Vegetables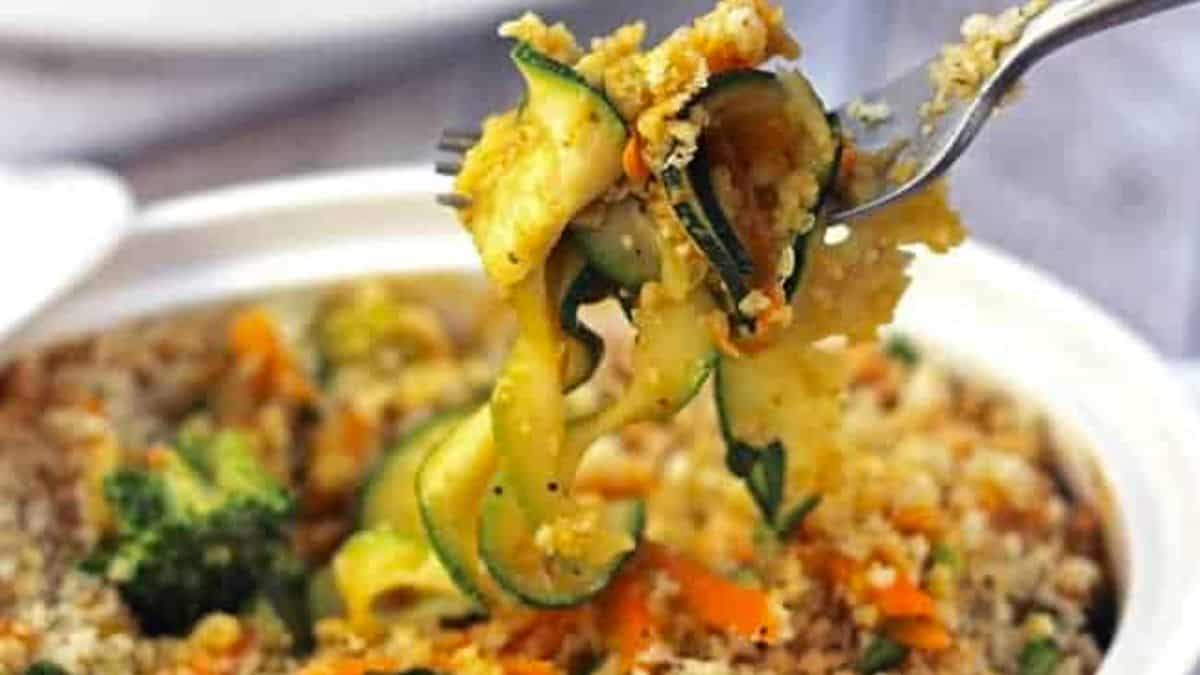 This Pumpkin Casserole is a great way to put a veggie-filled dish on the holiday table. This plant-based recipe is so creamy and tasty that no one will even realize how healthy it is! Whether you're vegan, vegetarian or omnivorous, this delicious and comforting casserole is sure to win you over.
Savory Vegan Pumpkin Cheese Scones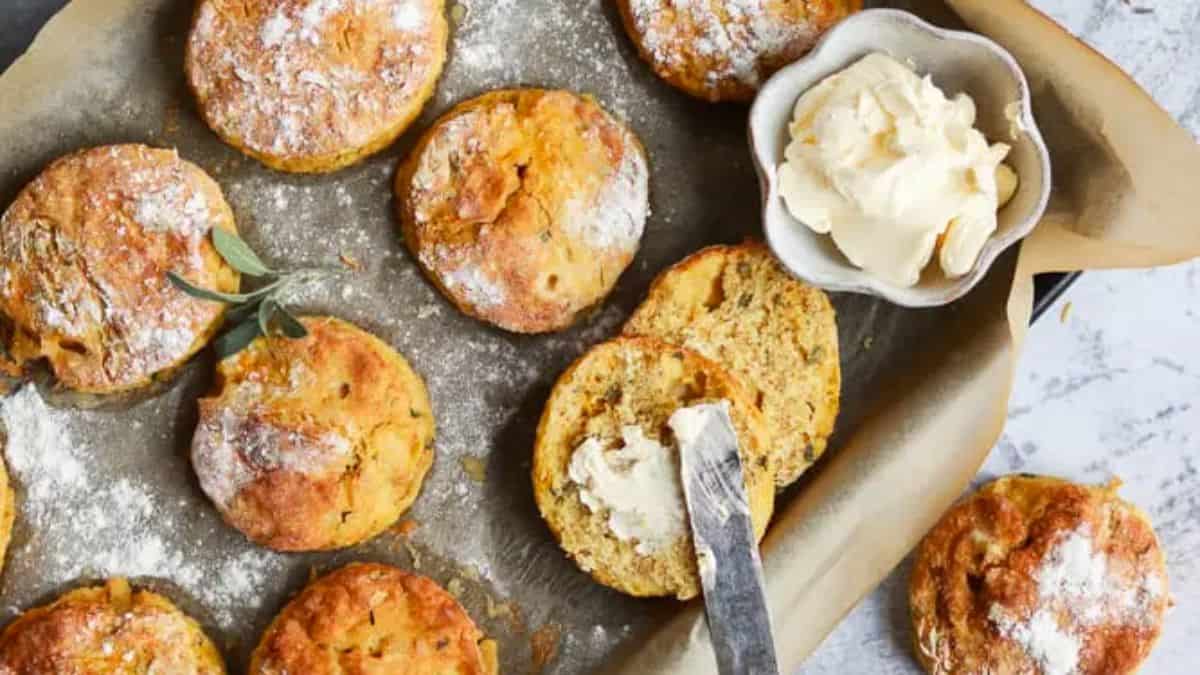 Delicious pumpkin scones made savory with cheese and herbs. Perfect vegan recipe to serve at afternoon tea or as a yummy accompaniment to a warming soup!
Creamy Baked Pumpkin Gnocchi with Italian Sausage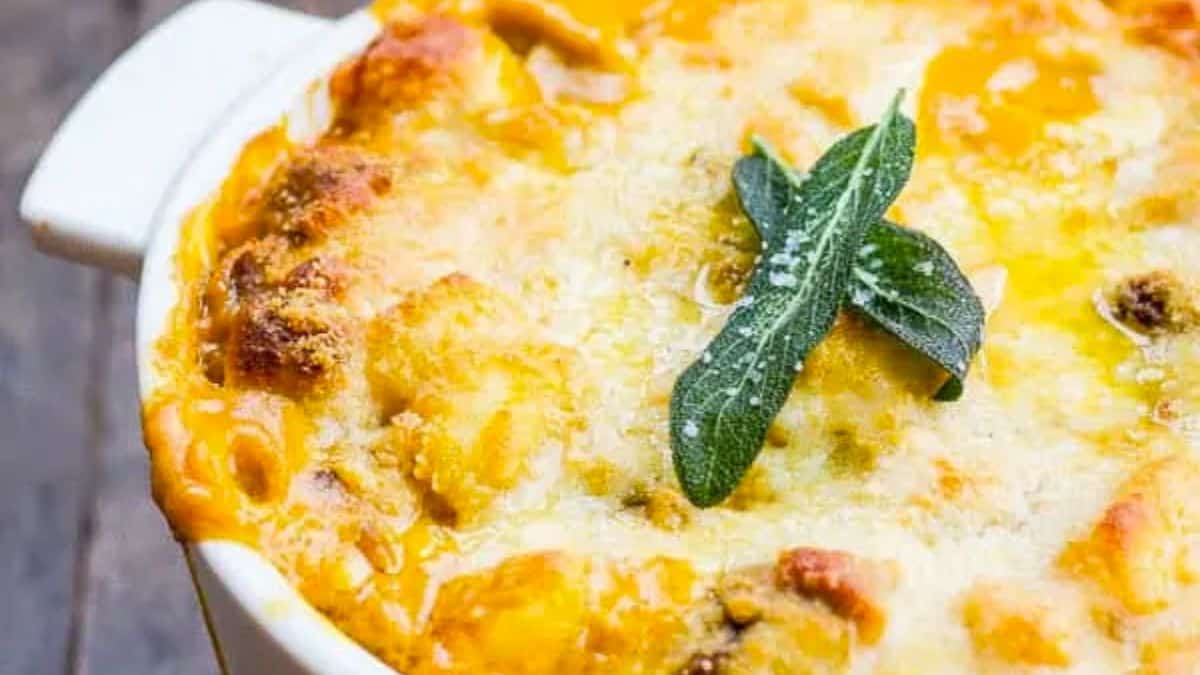 This Baked Pumpkin Gnocchi with Italian Sausage is made with plain gnocchi and baked with a creamy, easy-to-make pumpkin sauce.
Slow Cooker Turkey Pumpkin Chili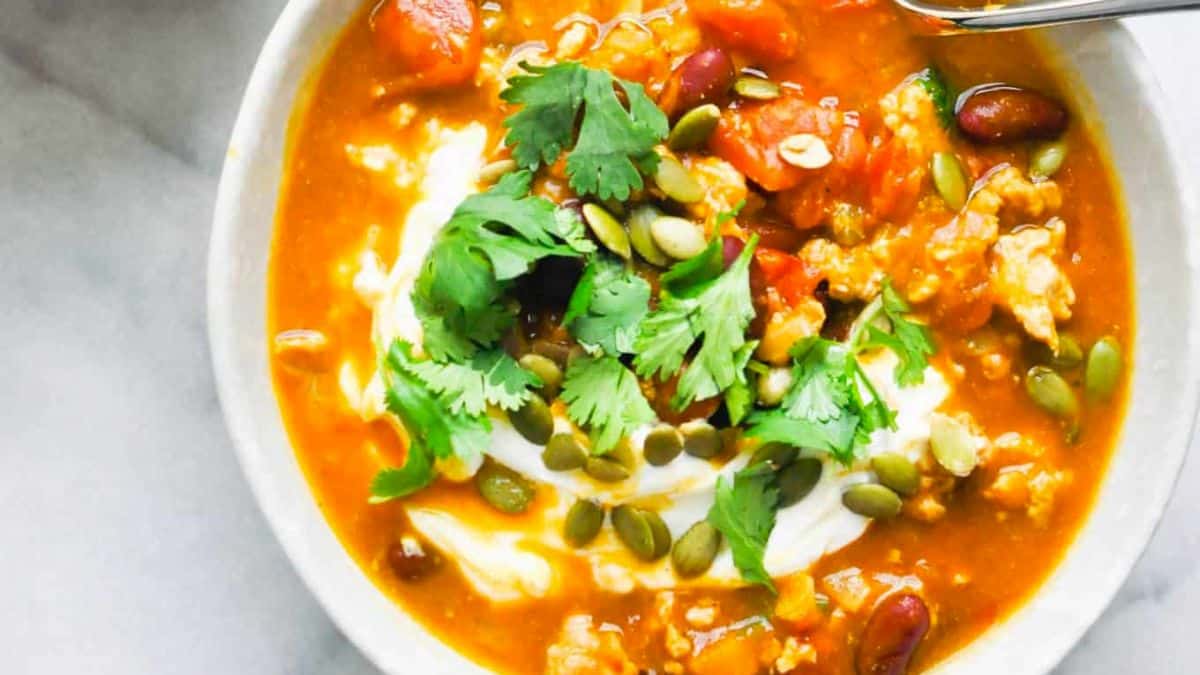 This slow cooker turkey pumpkin chili is a delicious, warming recipe for chilly fall nights.
Pumpkin Pancakes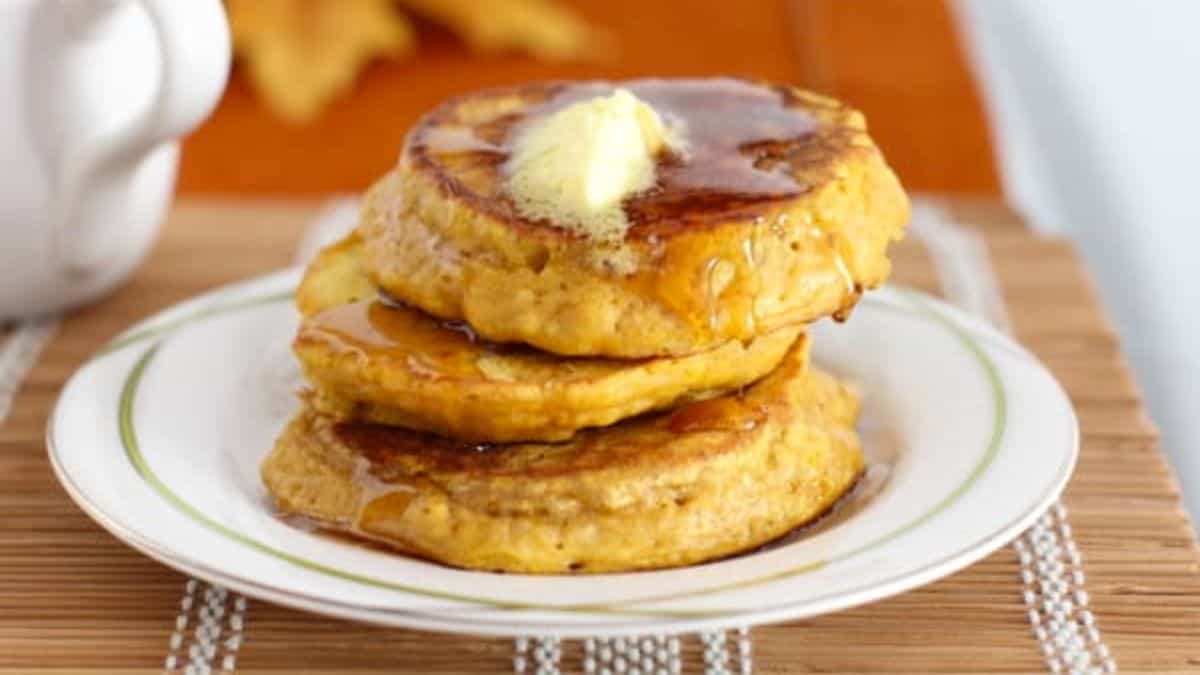 Pumpkin pancakes are a win-win in my book because, not only does that pureed pumpkin add a good dose of healthful things to breakfast, but it somehow makes them extra light and fluffy. The texture of these Pumpkin Pancakes is soft like cake, with a crisp golden exterior.
Pumpkin Pizza with Pancetta, Caramelized Onions & Crispy Sage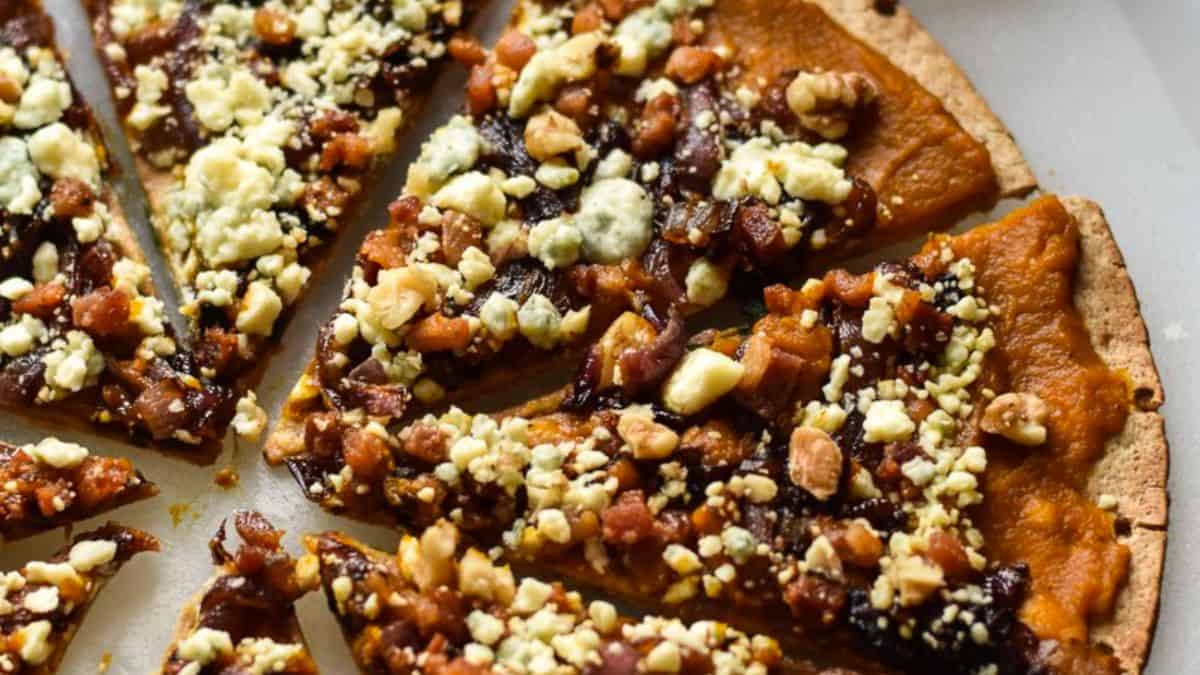 Pumpkin pizza will take your Friday night up a notch! This creative, seasonal variation leans on canned pumpkin pureé for the base of the sauce. Big flavor toppings like pancetta, bleu cheese and caramelized onions are a winning combination.
Pumpkin Bolognese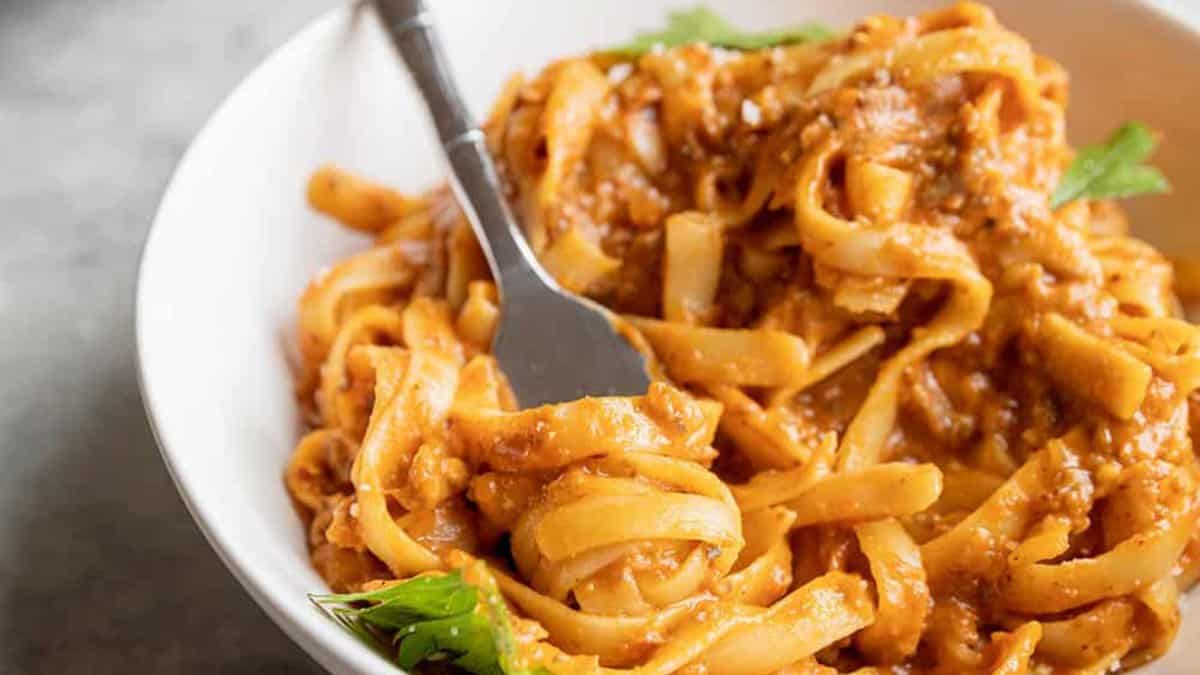 Vegan Pumpkin Bolognese is the BEST vegan bolognese with mushrooms and a creamy pumpkin dairy-free sauce. A must for fall and winter, and delicious any time of year.
Pumpkin Chicken Curry
Pumpkin Chicken Curry is juicy, tender chicken breasts cut into bite-size pieces and simmered in a flavorful and creamy canned pumpkin sauce. This easy and quick one-skillet recipe is bursting with flavor and is perfect for a cozy autumn meal.
Baked Taquitos with Pumpkin and Black Beans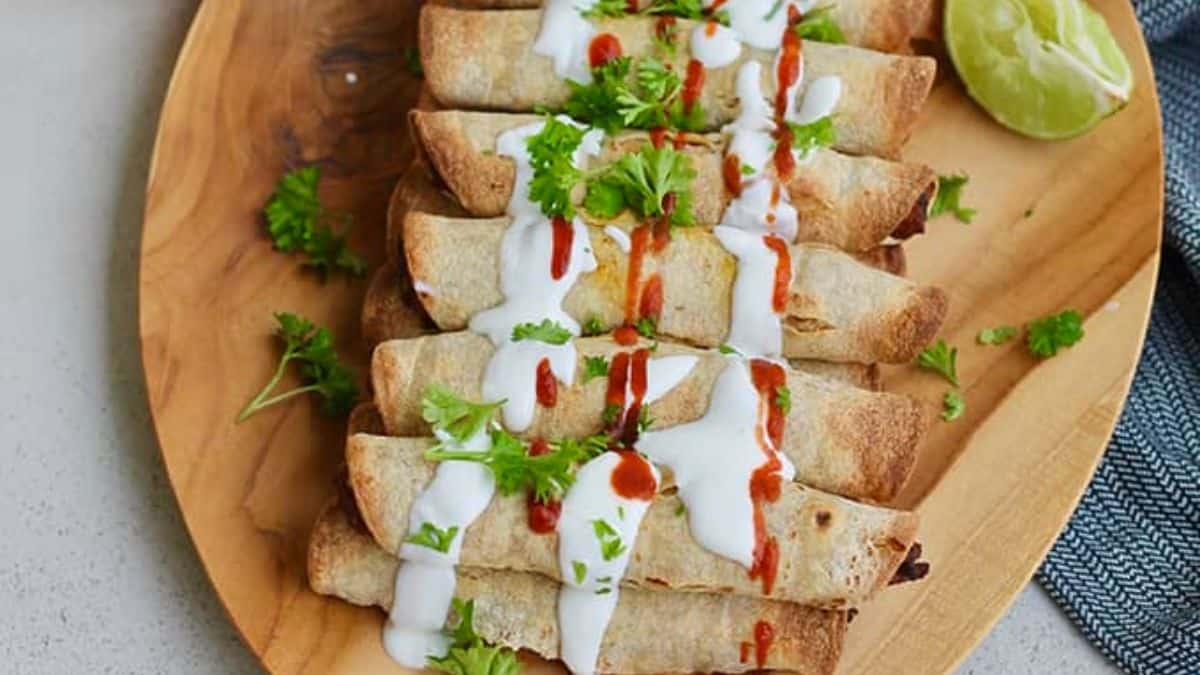 This Baked Taquitos Recipe is made with pumpkin, black beans, and a bit of cheese. It's an easy, healthy vegetarian taquito recipe, and is totally freezer-friendly too. Your kids will love these black bean taquitos as a Halloween party snack!
Easy Pumpkin Black Bean Chili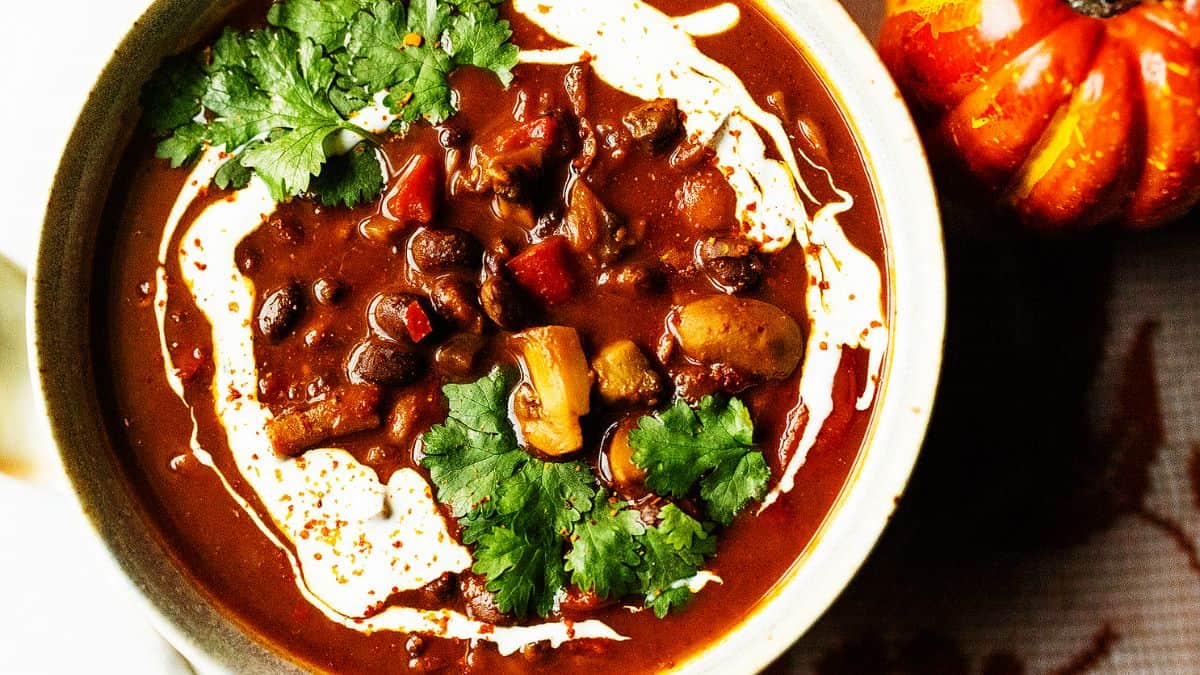 This easy pumpkin black bean chili is a simple vegetarian recipe that loads up the mushrooms in chili. If you're looking for an awesome chili with pumpkin, this is your recipe!
Easy Roasted Pumpkin Hummus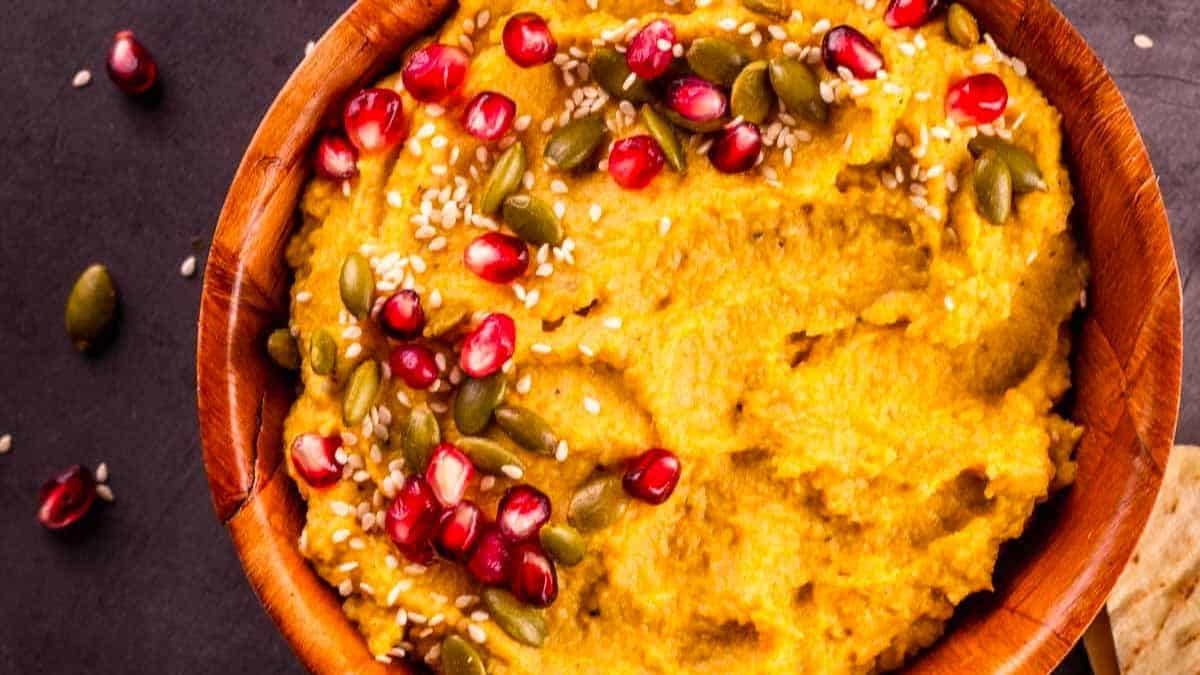 This easy roasted pumpkin hummus is made with a few simple ingredients, including chickpeas, tahini and freshly roasted pumpkin puree. Slightly sweetened with maple syrup, this delicious pumpkin flavored hummus is great with pita, vegetables or your favorite crackers!
Easy Pumpkin Pasta Sauce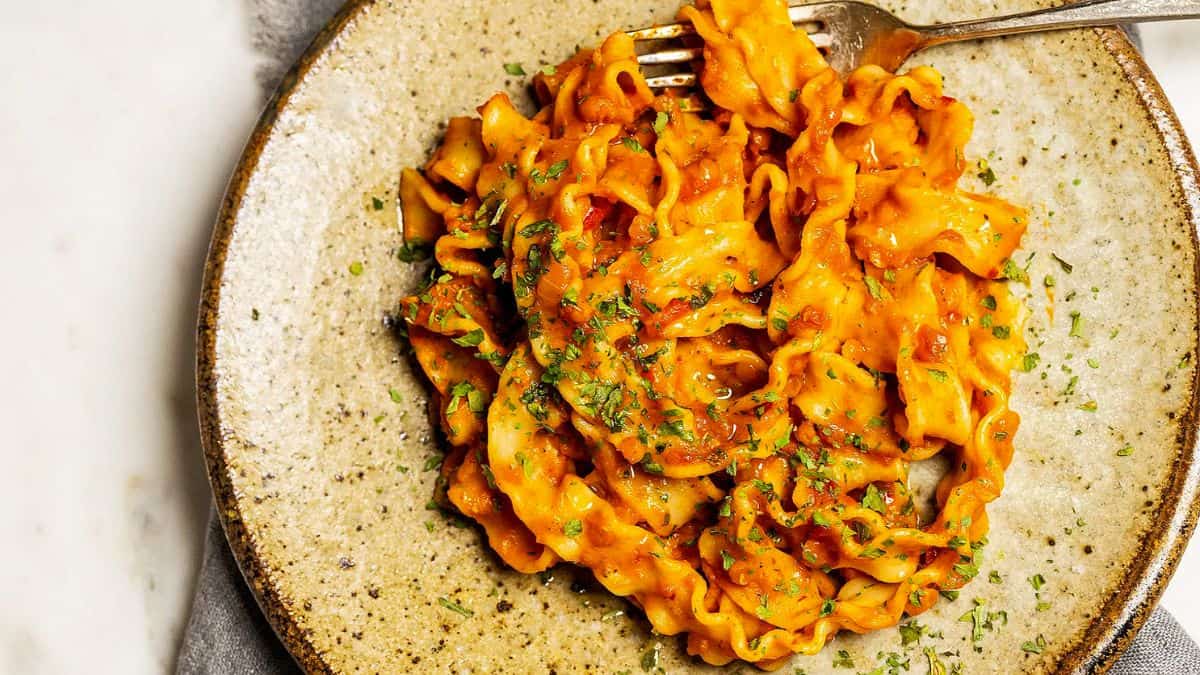 This easy pumpkin pasta sauce is exactly what you need in a quick, tasty pantry pasta sauce. This vegetarian pasta sauce is made with red lentils for a hearty dinner.
Savory Pumpkin Dip Recipe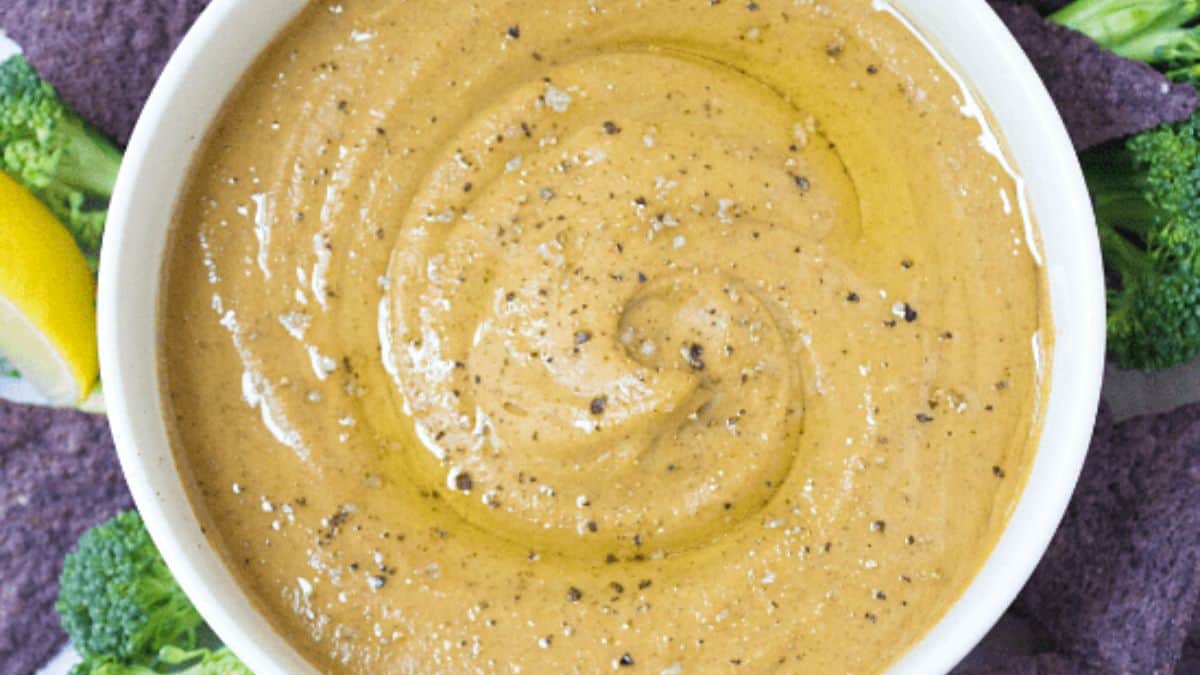 This savory Pumpkin Dip Recipe is delicious, healthy, and comes together in just 5 minutes.
Pumpkin Potato Soup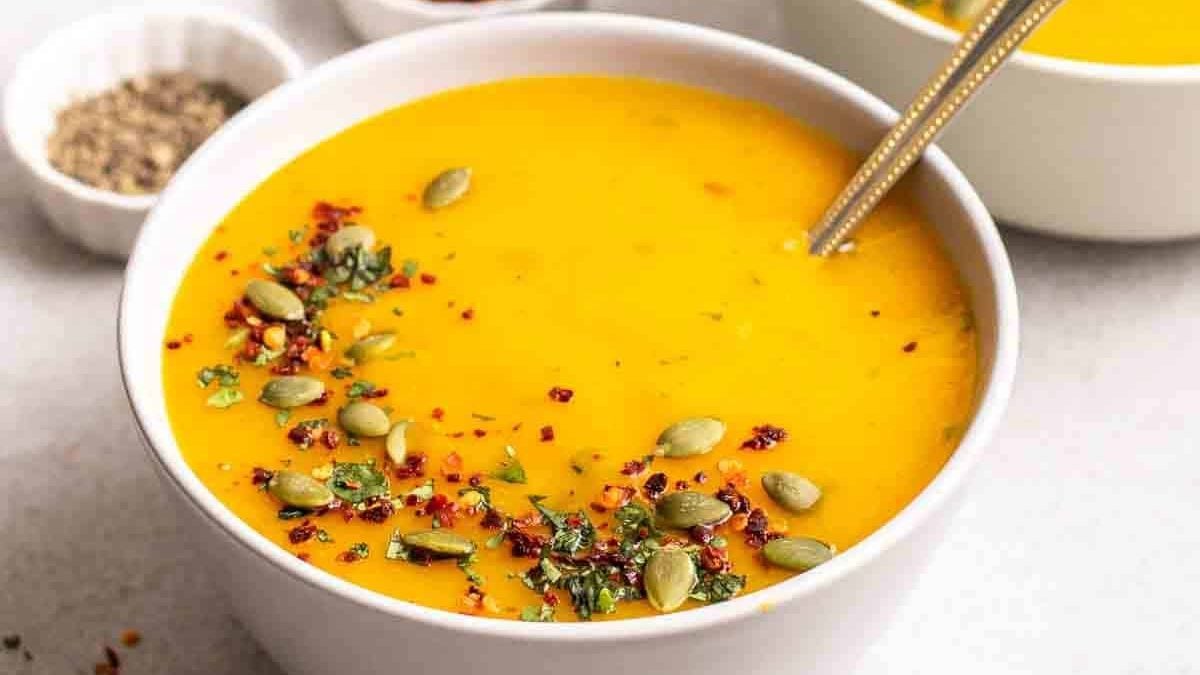 Make some thick and creamy pumpkin potato soup from scratch in just 30 minutes! This luscious one pot soup also happens to be vegan and gluten-free.
Easy Pumpkin Empanadas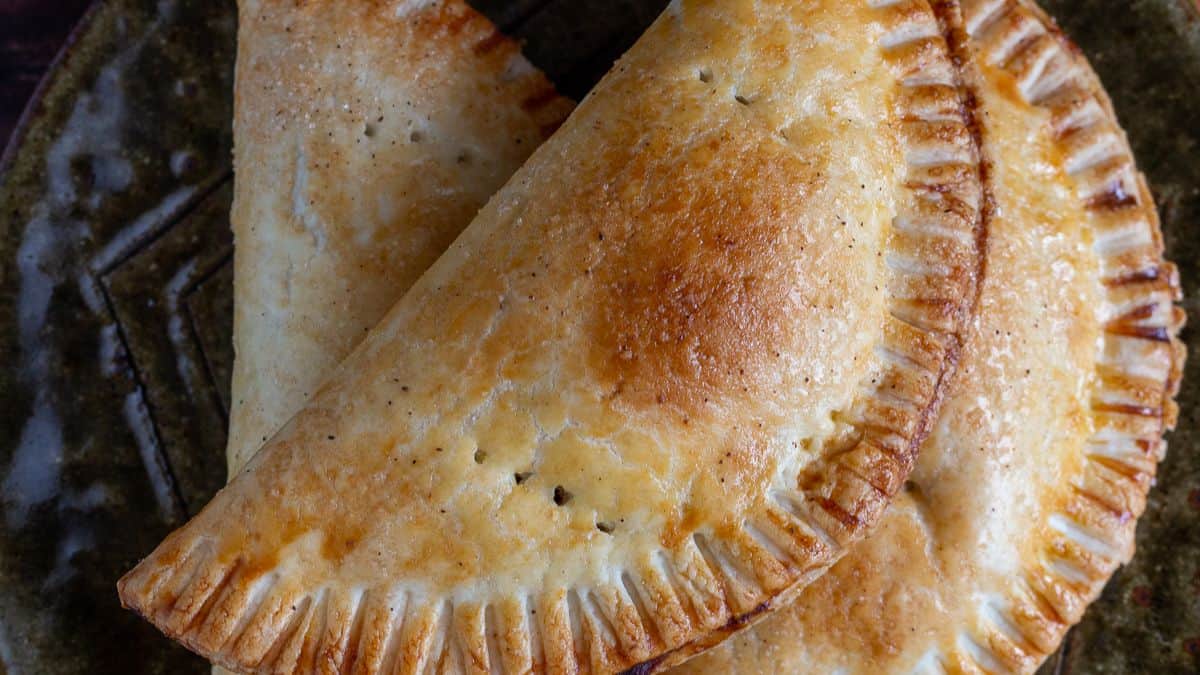 Easy Pumpkin Empanadas with pie crust are sweetened with date paste, dairy free and can be on your dessert table in under 30 minutes.  Perfect hand pies for autumn. Learn our hacks for sealing empanadas and recipe shortcuts. (Video and step by step included).
12 Ground Beef Dump-and-Bake Dinners for Super Busy Nights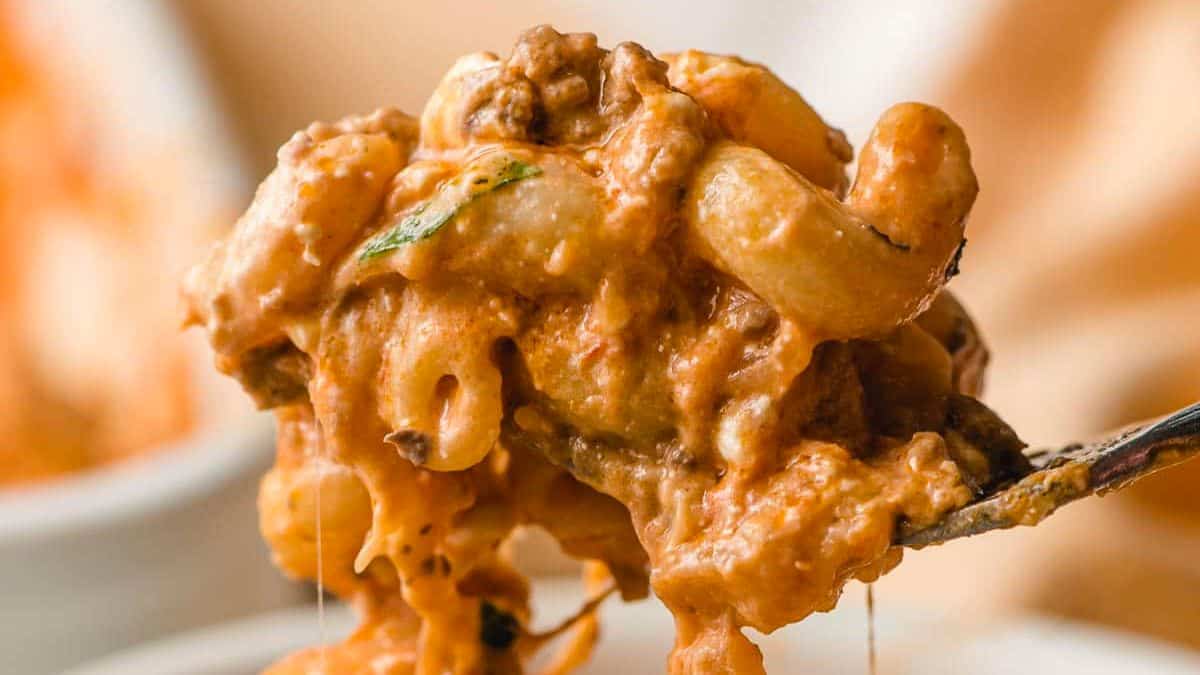 Say goodbye to complicated meal prep and hello to effortless cooking with these delicious dump and bake ground beef recipes. We've gathered a variety of delicious and hassle-free dishes that will save you time in the kitchen. Get ready to enjoy hearty and satisfying meals with minimal effort, making weeknight dinners a breeze!
12 Dump-and-Bake Recipes Done in 30 Minutes (Or Less!)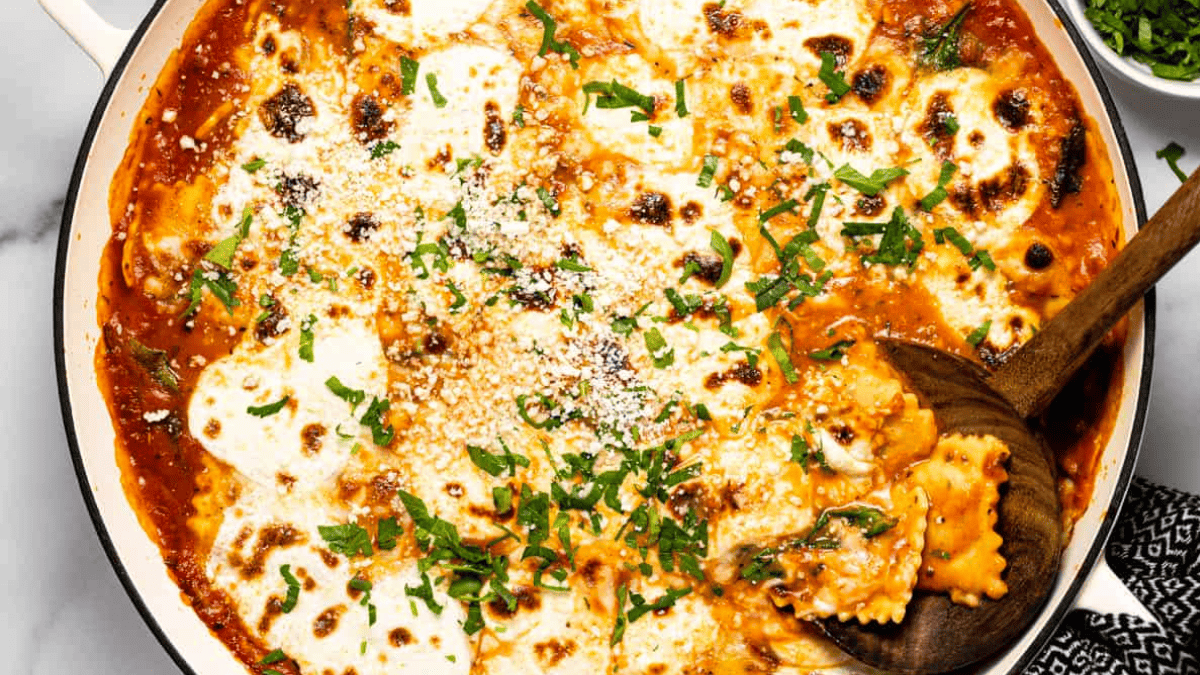 Say goodbye to complex prep and hello to easy and satisfying meals with this fantastic roundup of dump and bake recipes that can be done in under 30 minutes. These recipes range from hearty casseroles to creamy pasta dishes and will be the quick-fix recipes that will make your busy days a breeze!
Storebought Wins: 10 Foods That Are NOT Better Homemade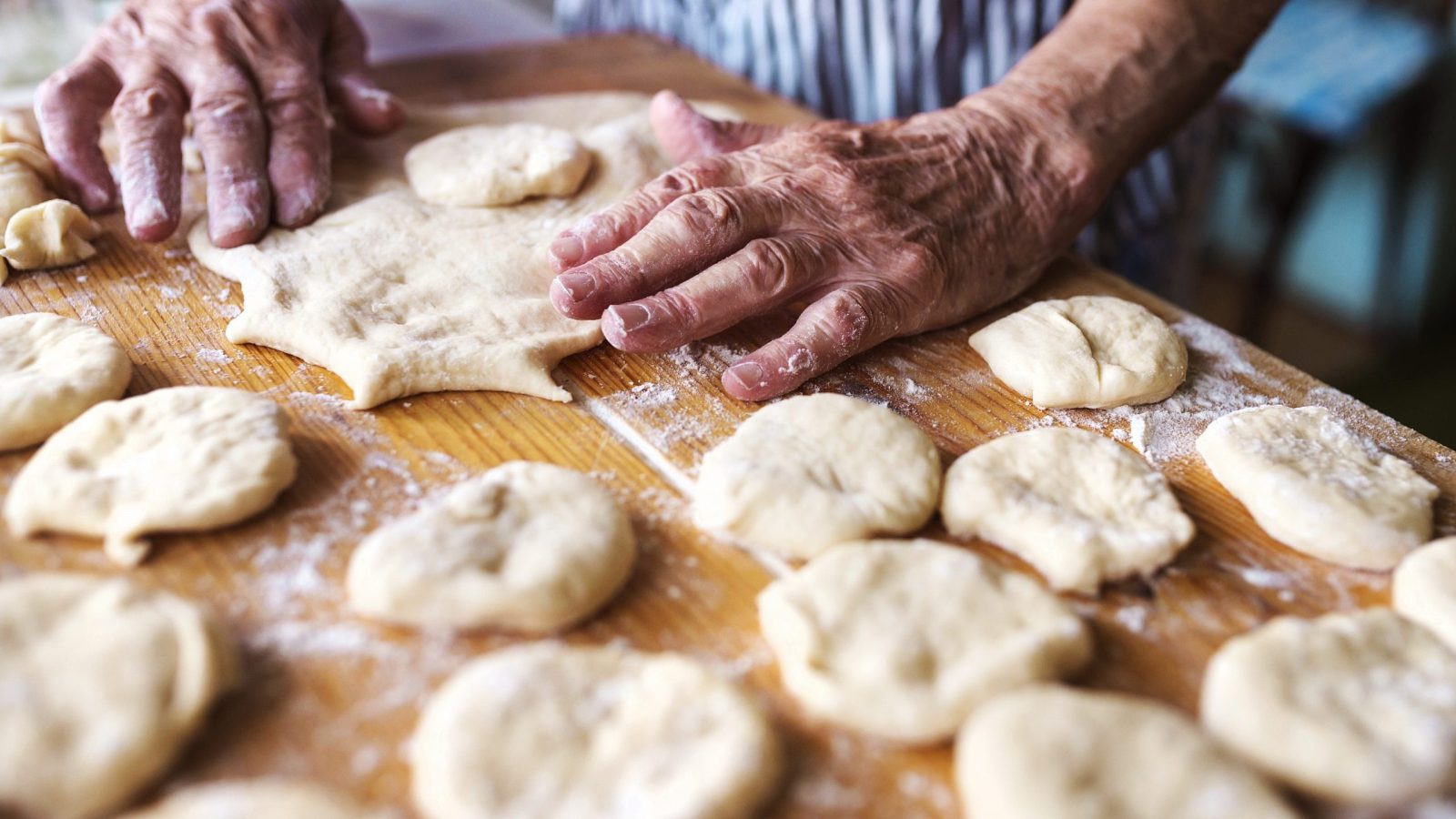 A lot of the time we value homemade food much higher than what we get from the store. And in many cases, this is correct - homemade is better. But for some foods, this is definitely not the case. Whether due to the difficulty of making it, lack of access to the right ingredients, or just the homemade version missing that special "something" we get in the storebought version - some foods are just not worth it making at home. Read on for the 10 top foods that are NOT better homemade, as decided by a group of foodies on an internet forum.
41 Easy But Fancy Meals You Can Make Tonight!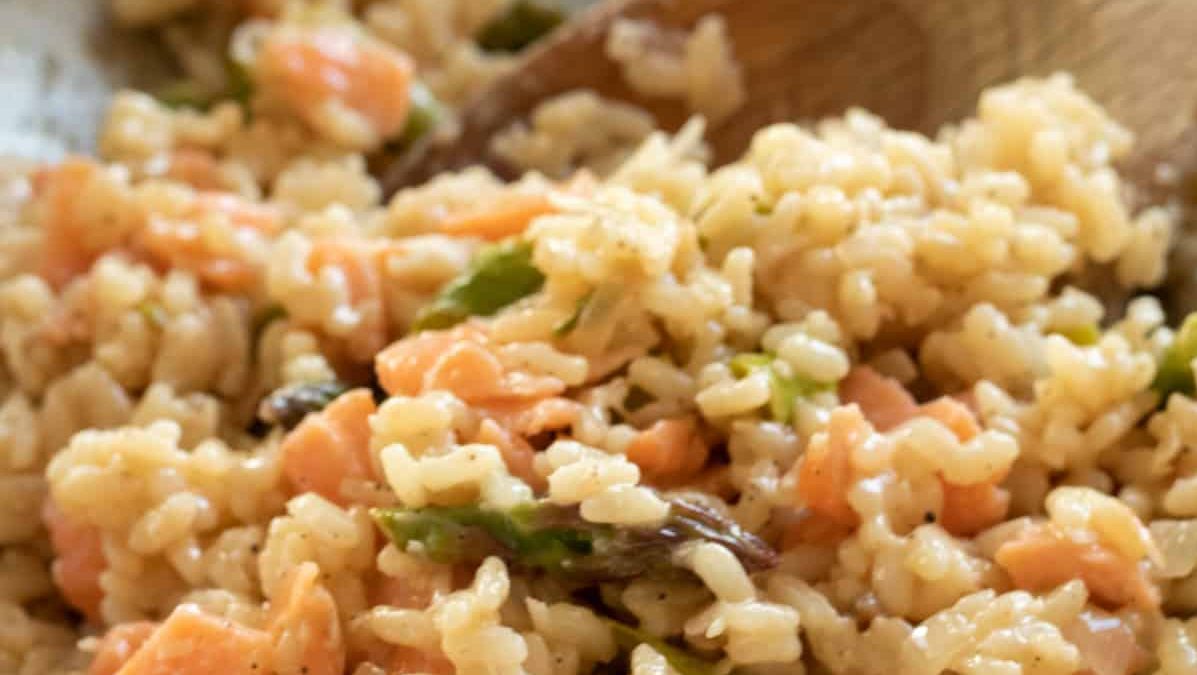 Do you want to impress your family or friends with a delicious home-cooked meal tonight? Here you go! We've put together a colelction of 41 exceptional recipes that are perfect for any night of the week. These easy-to-follow recipes use simple ingredients and straightforward techniques, helping you create a satisfying and flavorful meal right in the comfort of your own kitchen - even if you're not a cooking star!