We've all been there - you order a large serving of french fries, only to find yourself with a pile of leftovers that you don't know what to do with. Instead of letting them go to waste, why not transform them into something delicious? In this article, we've gathered 10 creative and tasty recipes that will help you make the most of your leftover fries. These recipes are sure to satisfy your cravings and impress your taste buds!
Leftover French Fries Casserole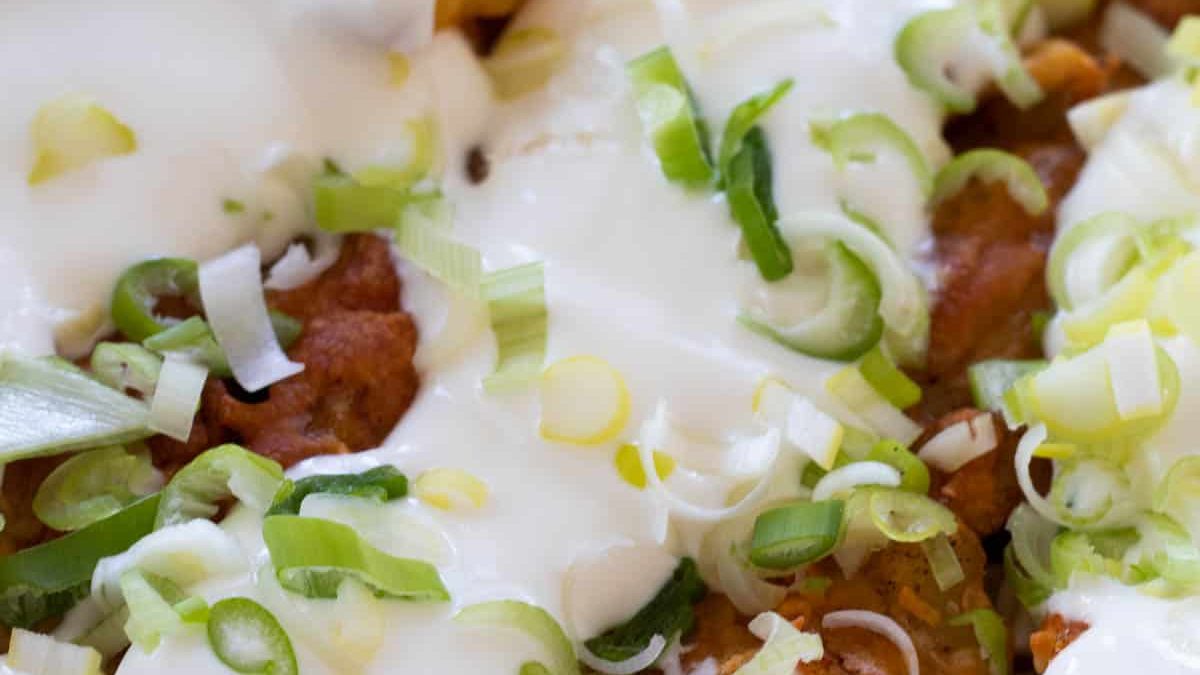 Don't throw away those leftover french fries - make this leftover french fries casserole instead! Cheesy, spicy, and so delicious it's quick and easy to make, and a perfect side for chicken, beef, or another protein.
Get the recipe from always use butter: Leftover French Fries Casserole.
Cheesy Loaded Fries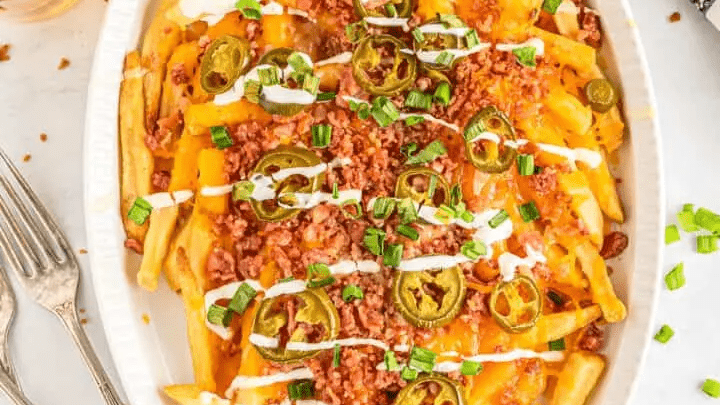 These Loaded Fries are made with crisp, golden baked fries, loaded with cheese, bacon, and pickled jalapeños. Topped with fresh green onions and drizzled with tangy sour cream, loaded french fries are great as an appetizer or side dish, but also make an easy, kid-friendly dinner.
Buffalo Fries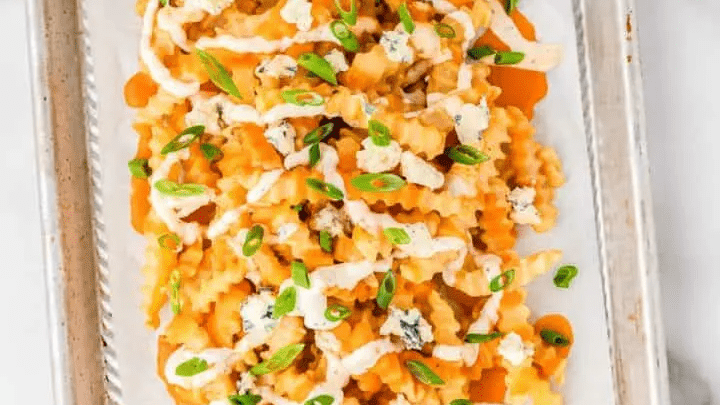 ​All the delicious flavors of your favorite chicken wings are in these Buffalo Fries! Hot, crispy french fries, drizzled with tangy buffalo sauce, and topped with creamy ranch dressing and blue cheese crumbles. Perfect for game day!
Vegan Animal Style Fries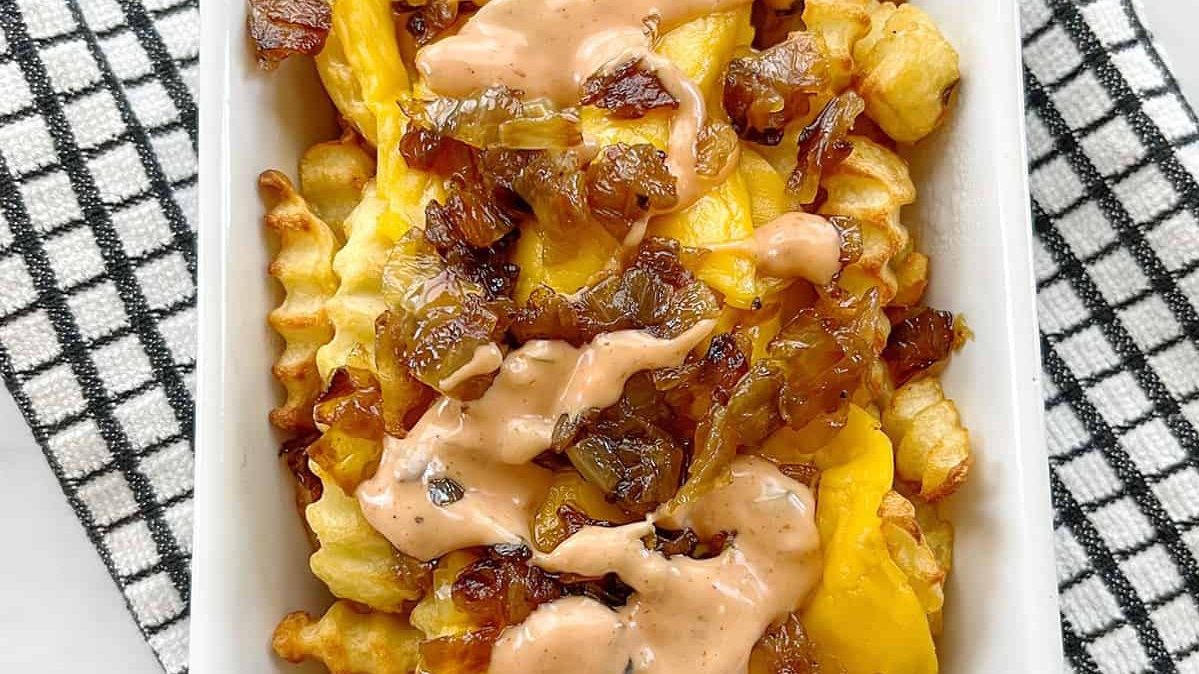 Recreate the iconic In N Out Animal Style Fries at home! Enjoy French fries loaded with melted cheese, caramelized onions, and a zesty secret sauce.
Loaded Cheese Fries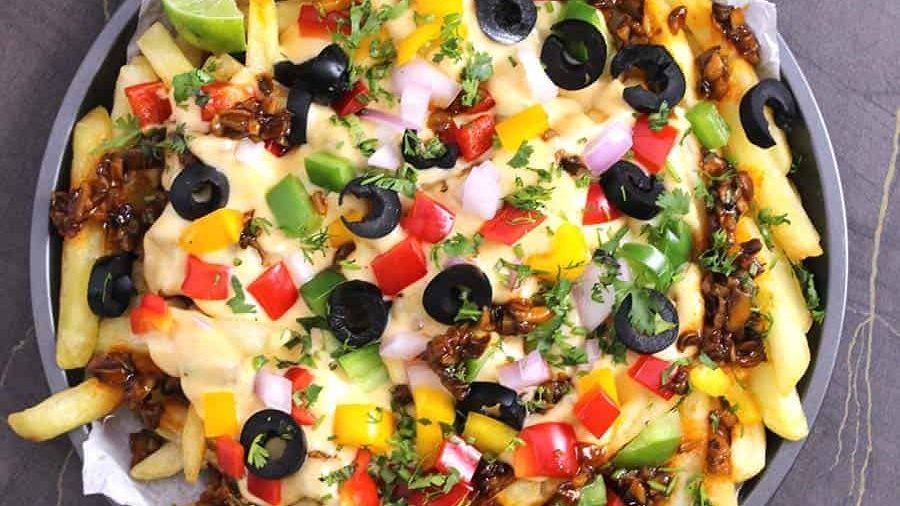 Loaded cheese fries or Loaded French fries are easy to make, finger-licking good, and a total crowd-pleaser appetizer or snack where crispy French fries are loaded or topped with honey-chili or honey-sriracha mushrooms, onions, bell peppers, olives, and creamy cheese sauce. The traditional recipe uses crispy bits of bacon or other meat trimmings. This recipe is vegetarian, where bacon is replaced by sauteed mushrooms in honey chili or honey sriracha sauce. Thus, this recipe is packed full of flavor.
California Burrito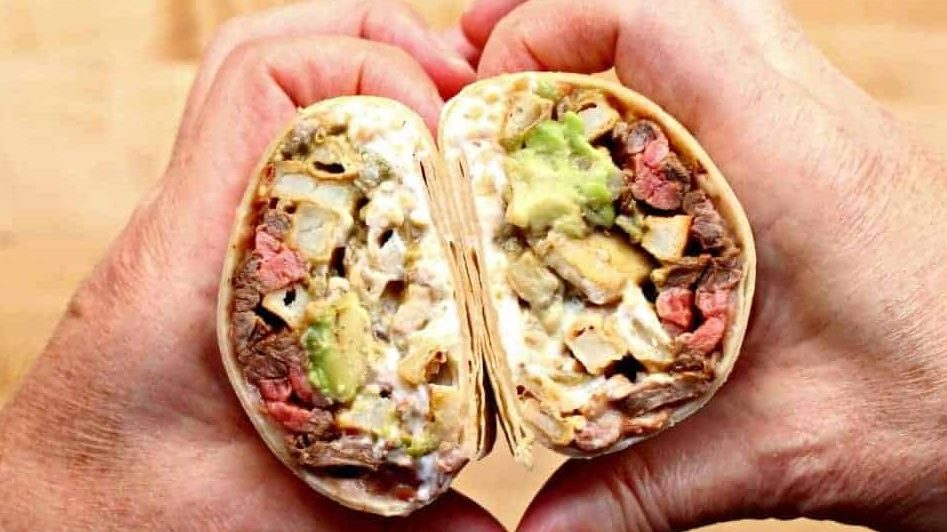 California Burrito - Grilled carne asada with french fries and all the fixings wrapped inside. It's incredibly TASTY and absolutely DELICIOUS!
Vegetarian Poutine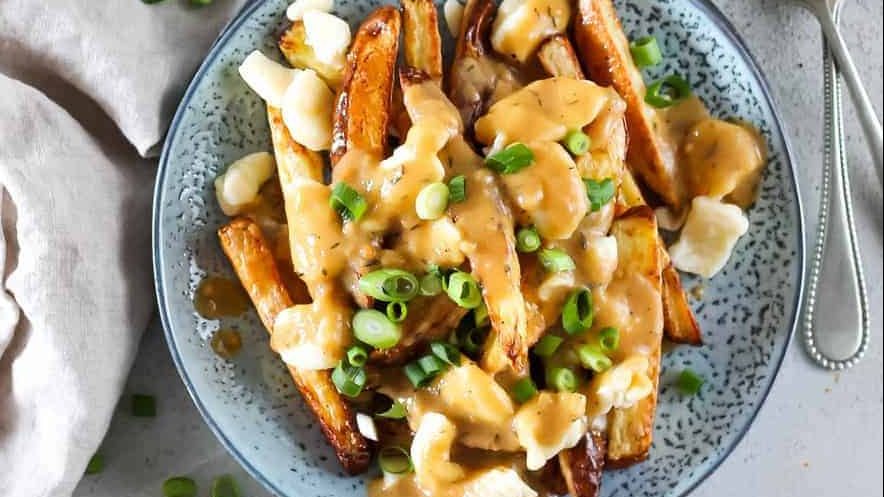 Made with fries, homemade vegan gravy, and authentic cheese curds, this vegetarian poutine recipe is where it's at for healthy-ish veggie comfort food. Vegan and gluten-free options are in the post, too.
Shepherd's Pie Loaded French Fries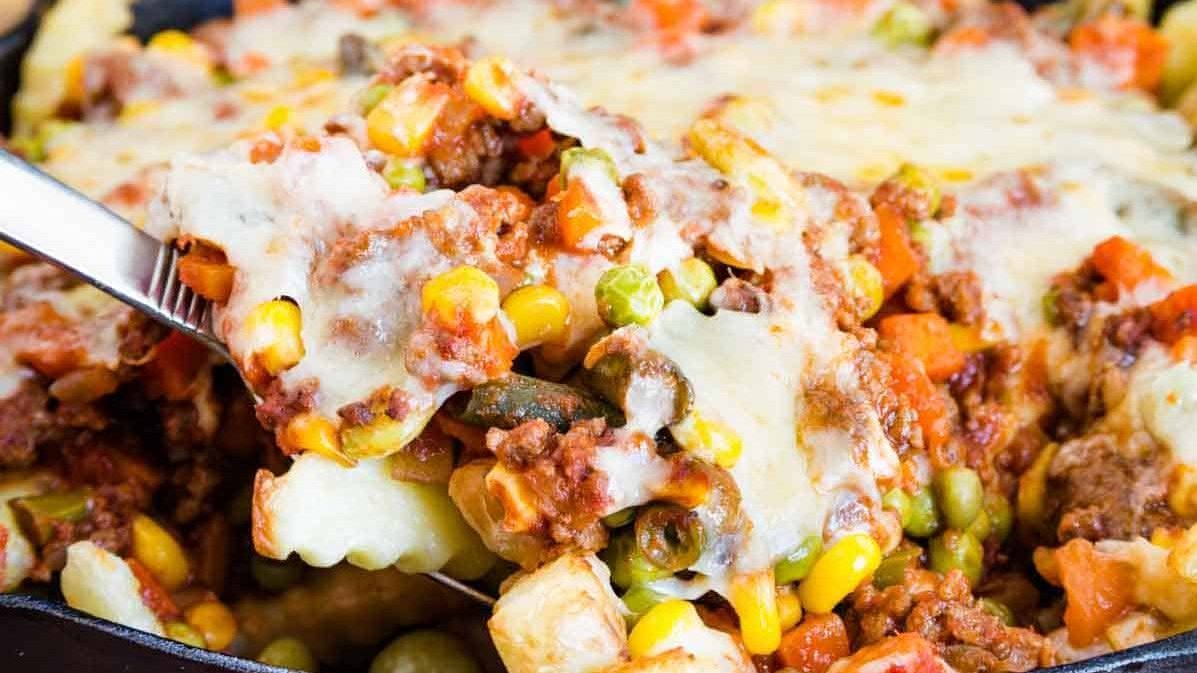 A classic comfort food dish is even more fun to eat when you flip that casserole upside-down and make Shepherd's Pie Loaded Fries. One of the best recipes using frozen French fries and ground beef, this is an easy 30-minute meal that the family is sure to love!
Buffalo Chicken Fries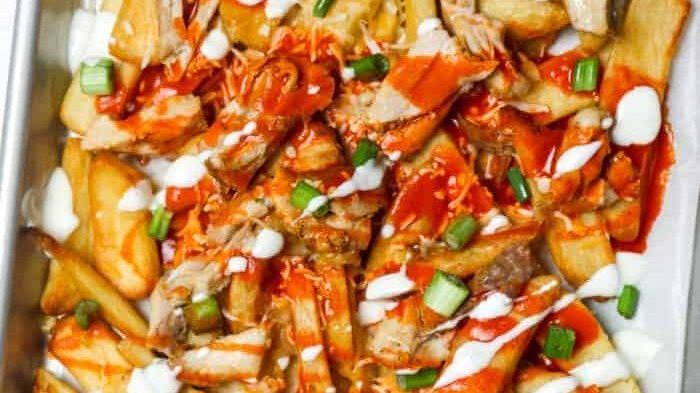 These buffalo chicken fries are loaded to perfection! This quick and easy game day appetizer has become a family favorite and takes less than 30 minutes. The fries are golden crispy, the chicken is hearty, and the buffalo sauce is spicy. These buffalo chicken cheese fries are not to be missed!
Carne Asada Fries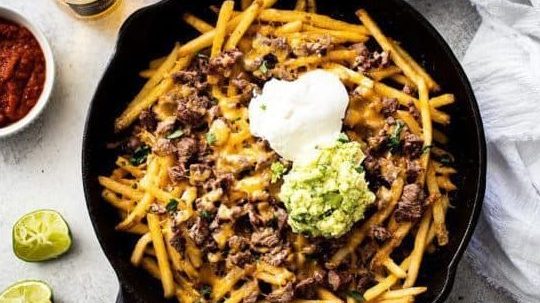 French fries are topped with authentic carne asada made with Carne Asada Seasoning, shredded cheese, 4 ingredient guacamole and sour cream!
Dump, Bake, and Devour: These 13 Dump-And-Bake Pasta Dishes Will Change Your Dinner Game Forever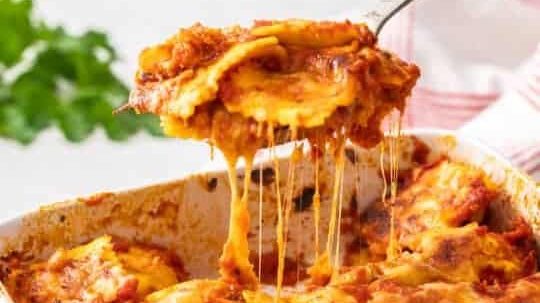 Tired of spending hours in the kitchen preparing complicated pasta dishes? Say goodbye to tedious cooking techniques and welcome the convenience of dump-and-bake pasta recipes that will revolutionize your dinner routine. In this post, we've gathered 13 mouthwatering dump-and-bake pasta dishes that require minimal effort but deliver maximum flavor.
Get the full list from always use butter
24 Dump-and-Bake Chicken Dishes That Will Simplify Your Life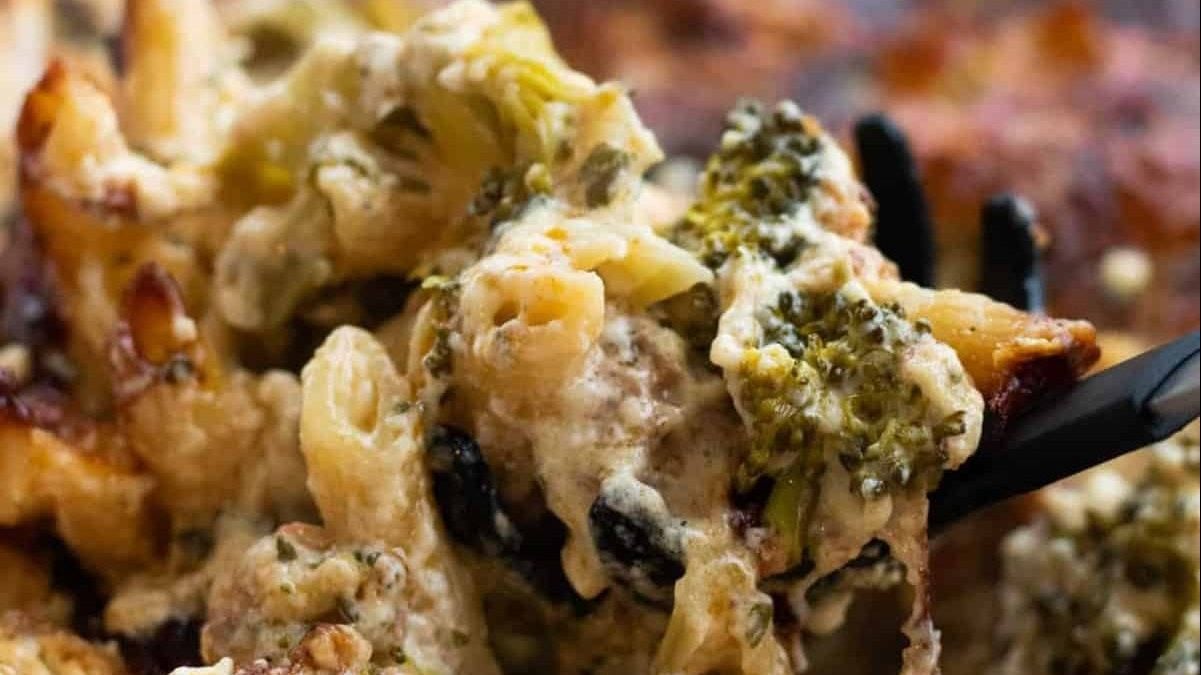 Say goodbye to complicated recipes and hello to simplicity with these 24 dump-and-bake chicken dishes. Whether you're a busy parent or simply looking for hassle-free meals, these recipes will save you time and effort while still delivering delicious flavors. Prepare to simplify your life and enjoy mouthwatering chicken dinners with ease.
Get the full list from always use butter
Tired of Cooking? Try One Of These 18 Easy Recipes Tonight!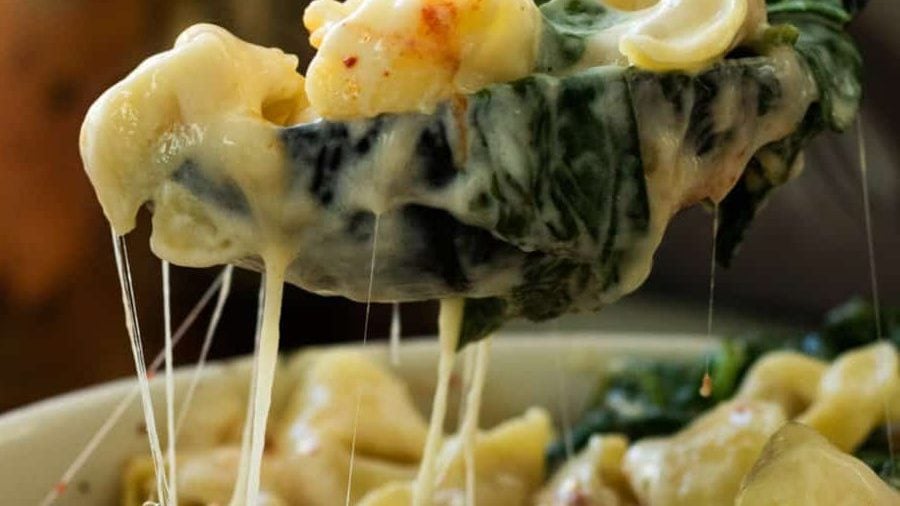 If you're feeling burnt out from cooking the same old meals, night after night, these 18 easy recipes are perfect for a quick and effortless dinner tonight. From pasta dishes to salads and steaks, these recipes are simple to make and packed with flavor, making them a great option for any busy weeknight. All with no - or very little - chopping and prep required.
Get the full list from always use butter
24 Easy Lunches That Will Make Your Coworkers Jealous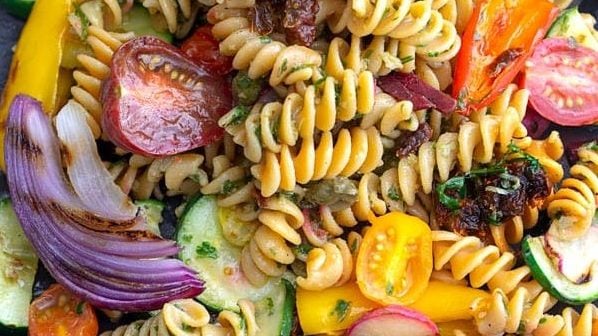 Say goodbye to mundane lunches and prepare to elevate your midday meals with these 24 lunches that are guaranteed to make your coworkers green with envy. From vibrant salads and mouthwatering sandwiches to flavorful wraps and hearty bowls, these recipes are packed with deliciousness and creativity.
Get the full list from always use butter.
41 Tasty New Recipe To Try For Dinner Tonight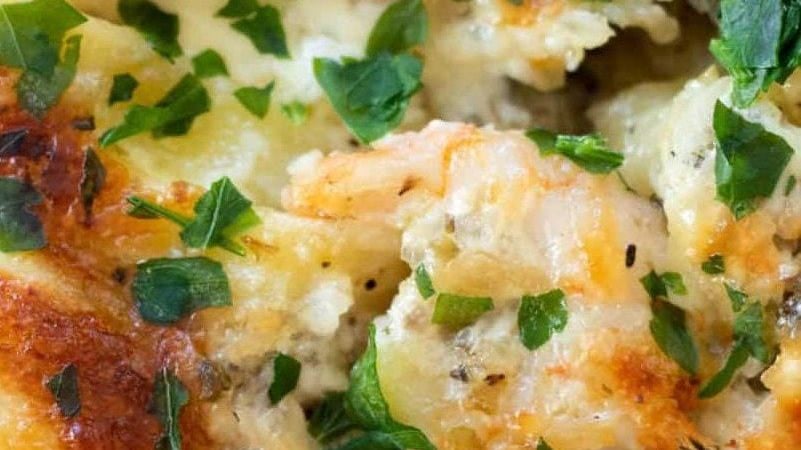 Looking to add some excitement to your dinner routine? Look no further! In this post, we have gathered 41 delicious new recipes that are perfect for a quick, tasty, dinner tonight. From pastas to quesadillas, get ready to explore a world of culinary delights and discover your new favorite dish!
Get the full list from always use butter