Watermelon is a summer time favorite, and with the season drawing to a close, there are a few recipes you just don't want to miss! Try these 12 recipes today, and enjoy a fun new twist on this refreshing fruit.
Watermelon Coconut Agua Fresca
It doesn't get much easier than t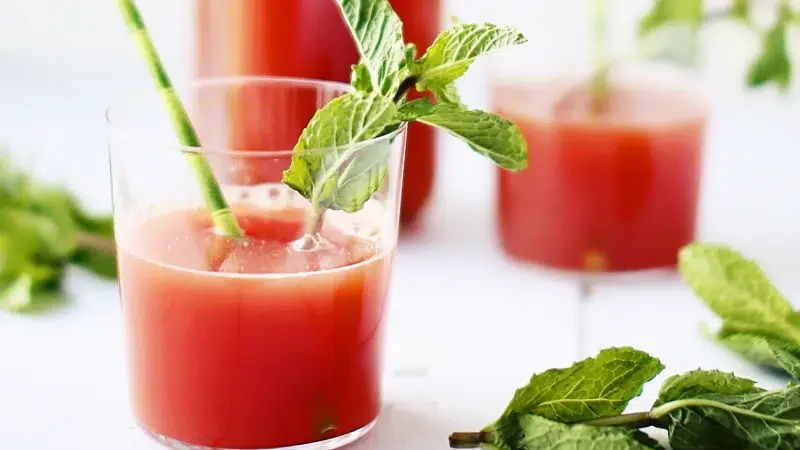 his! This drink is doubly refreshing with coconut water and watermelon, and the perfect treat after a tough workout.
Get the recipe: Watermelon Coconut Agua Fresca
Watermelon Caprese Salad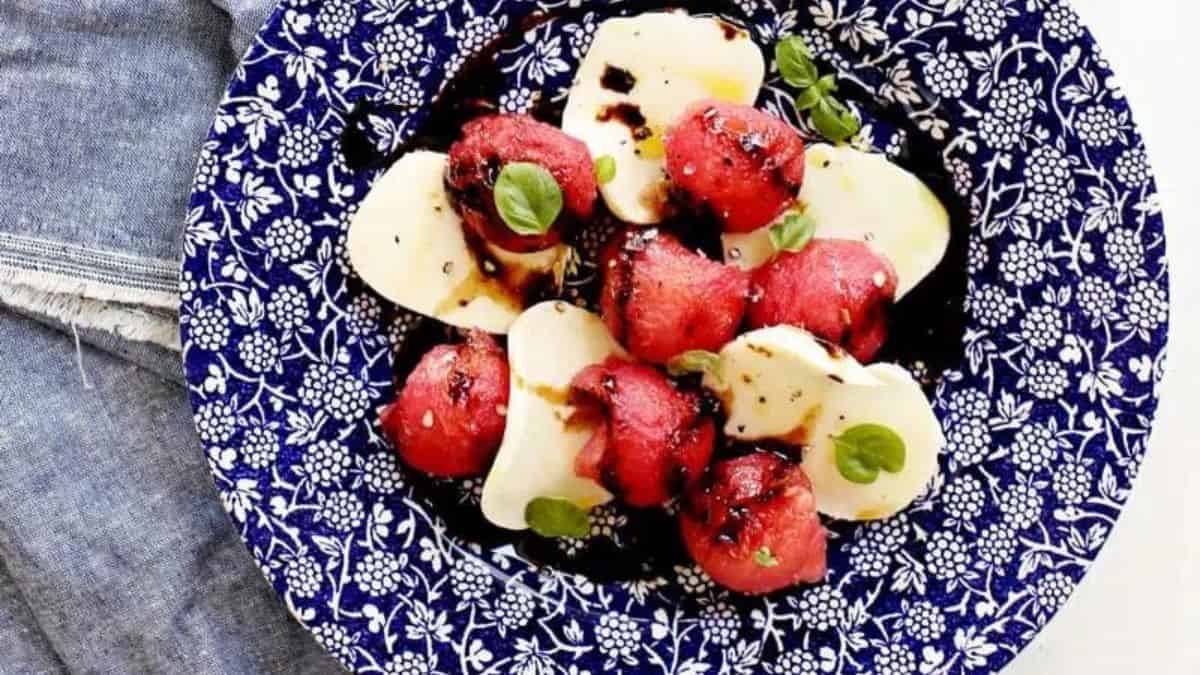 This simple watermelon and basil salad is ridiculously easy to put together and gets an additional boost of flavour from a homemade balsamic glaze reduction. A perfectly ripe, fuchsia watermelon, buttery fresh mozzarella, fruity olive oil, fresh basil leaves and an easy-peasy two-ingredient balsamic reduction that is so yummy you'll want to put it on your ice cream.
Get the recipe: Watermelon Caprese Salad
Watermelon Mint Lemonade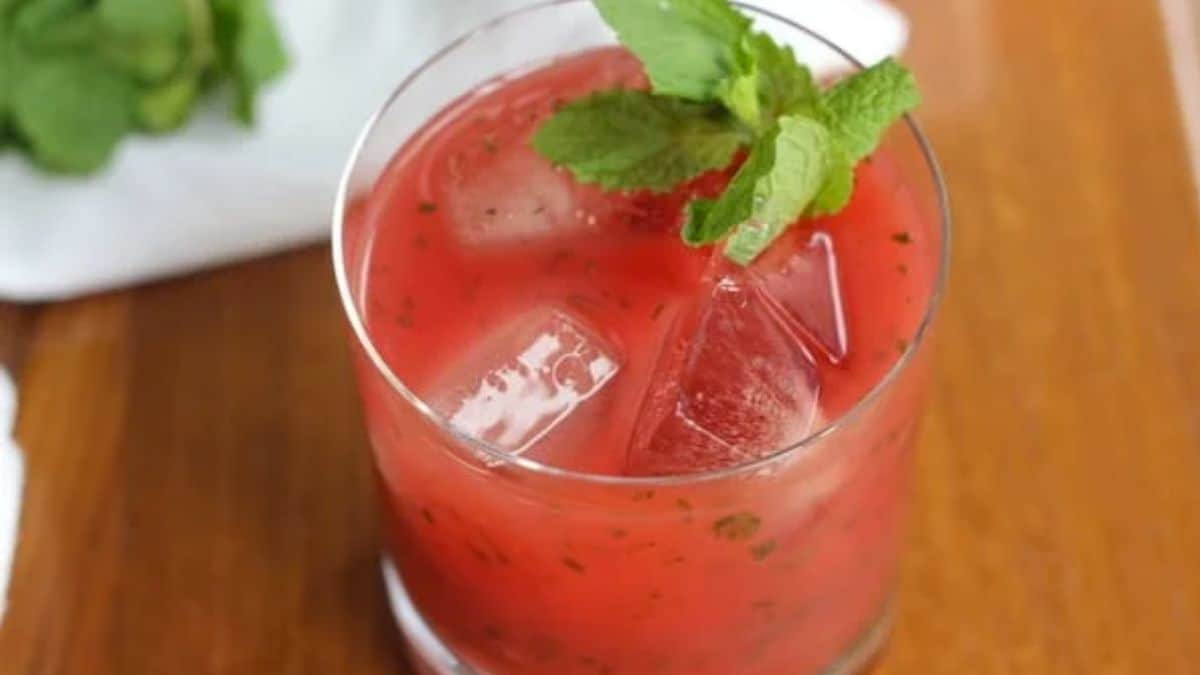 This refreshing summer drink will ward off the heat with the bright combination of watermelon, mint, and lemons.
Spicy Watermelon Salad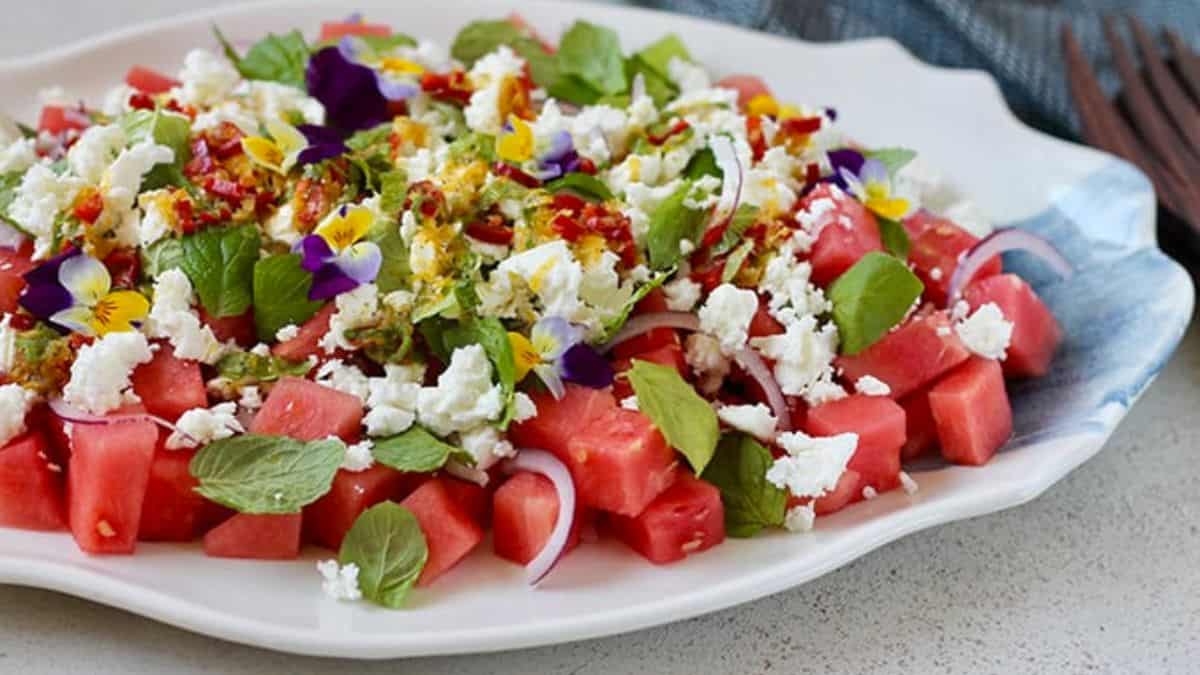 This Spicy Watermelon Salad with Feta and Mint gets taken up a notch with a drizzle of lemon chili oil, a layered assembly, and lots and lots of mint.
Watermelon Vodka Cocktail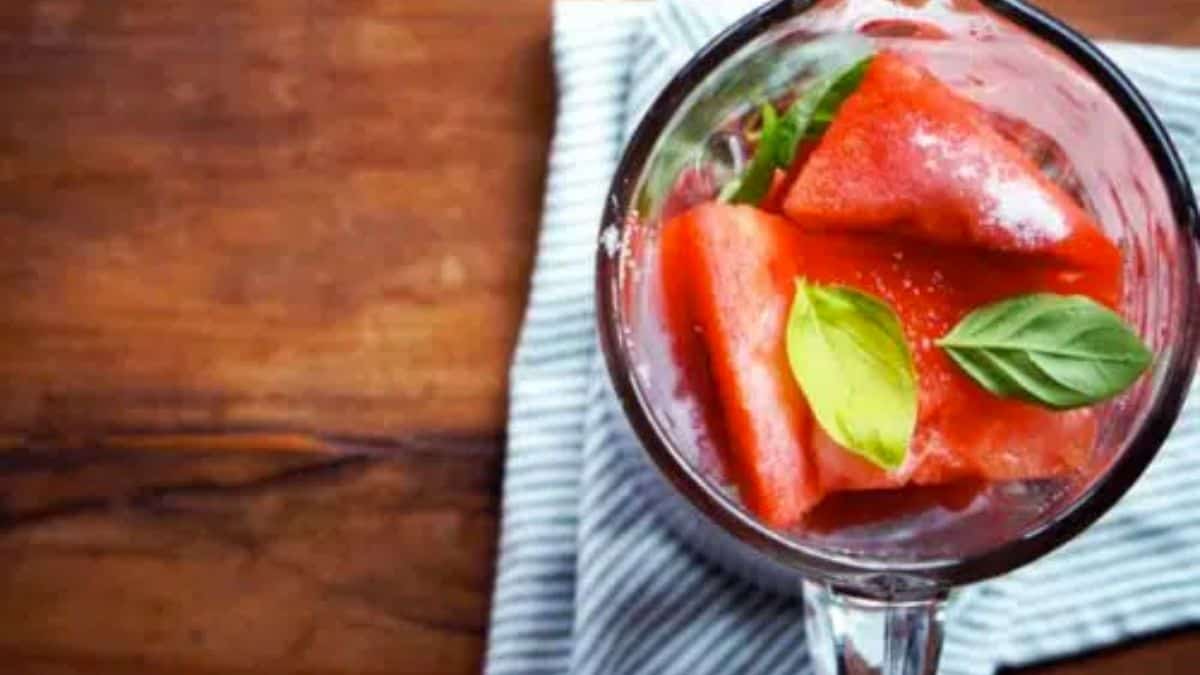 A delicious, fizzy watermelon vodka cocktail recipe for a hot summer day. Garnish with a sprig of fresh basil or mint. Easy refreshing recipe!
Watermelon, Arugula and Feta Salad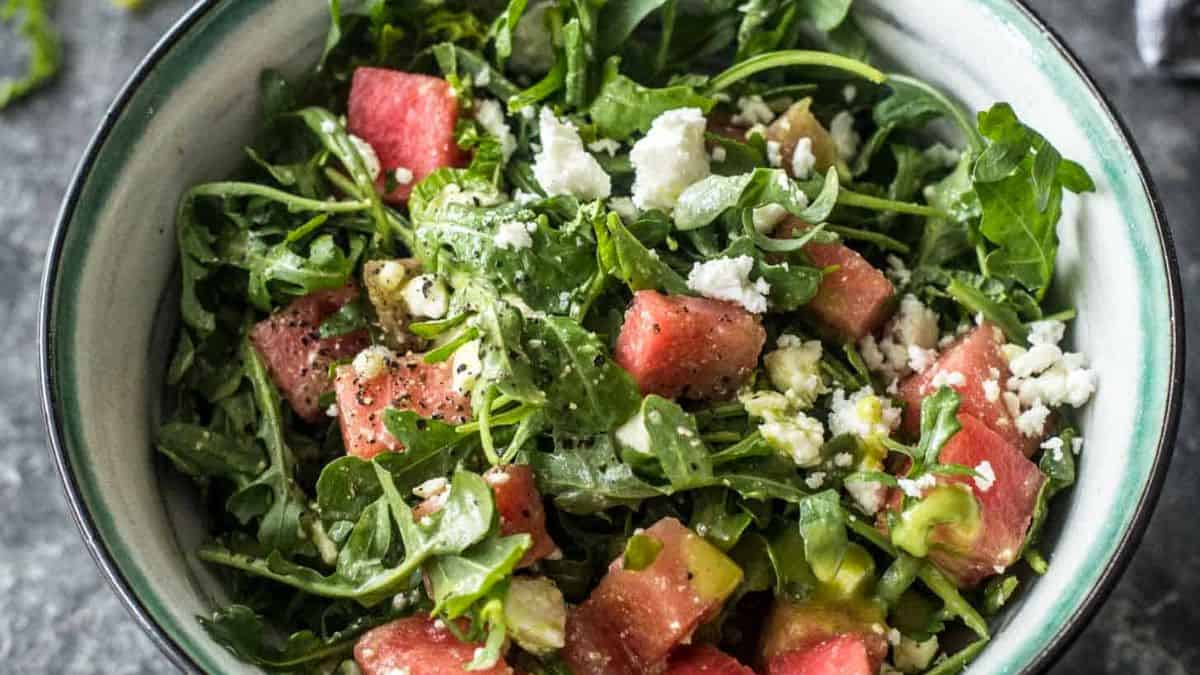 The surprising combination of watermelon, feta, and arugula makes a salad that hits all the right notes of sweet, savory, and fresh.
Watermelon Margaritas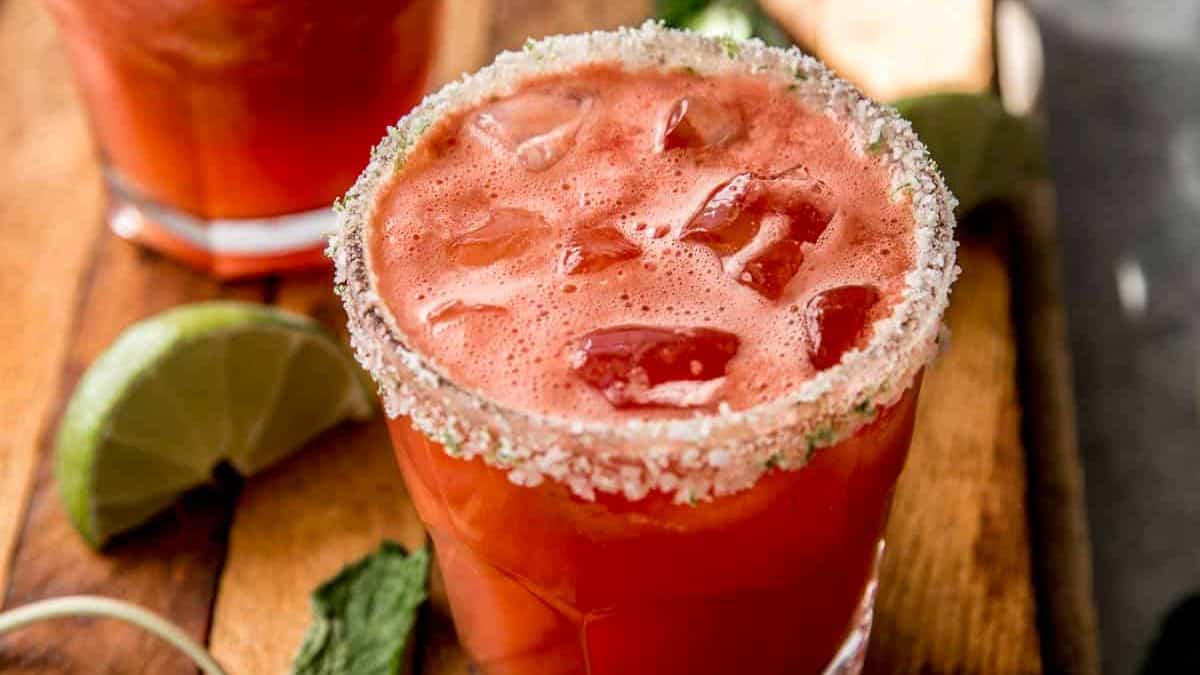 Fresh Watermelon Margaritas are sweet, tart from fresh lime juice, and perfect for summer. With no added sweetener, you can blend up a batch to sip and share this weekend!
Watermelon Strawberry Popsicles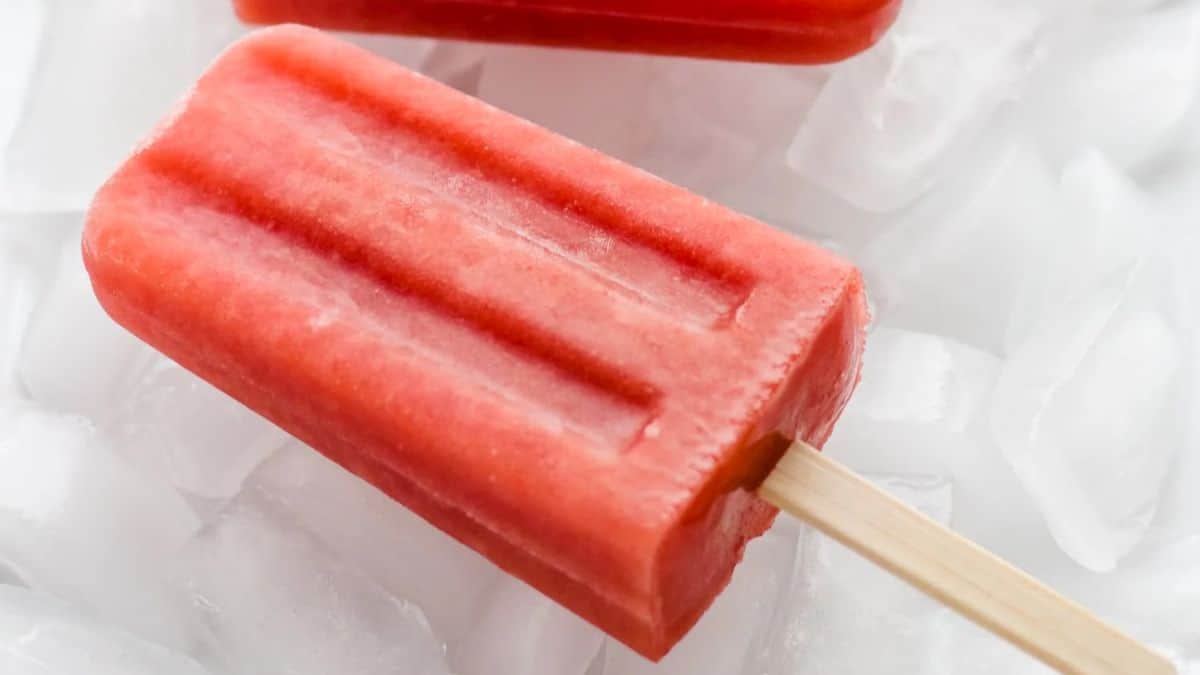 This Watermelon Strawberry Popsicle recipe is healthy, easy to make and absolutely delicious. A refreshing treat that tastes like summer!
Watermelon Frose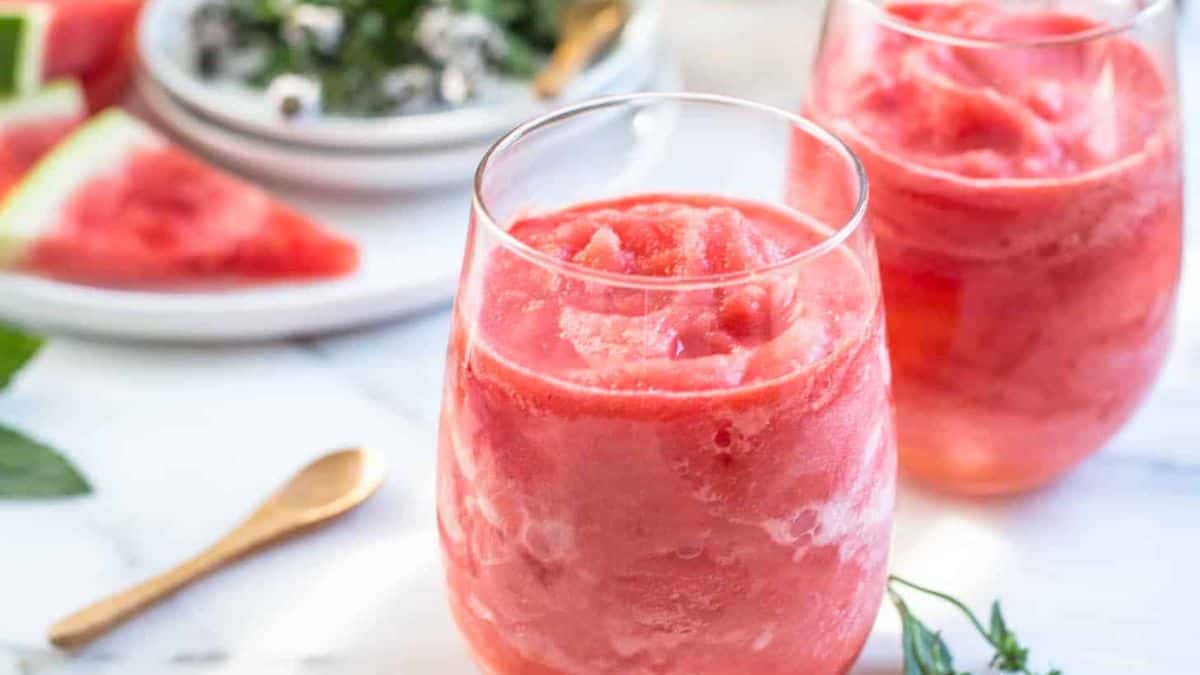 It's the summer cocktail that's one part wine and one part watermelon slush.
Watermelon Salad with Goat Cheese, Watercress and Mint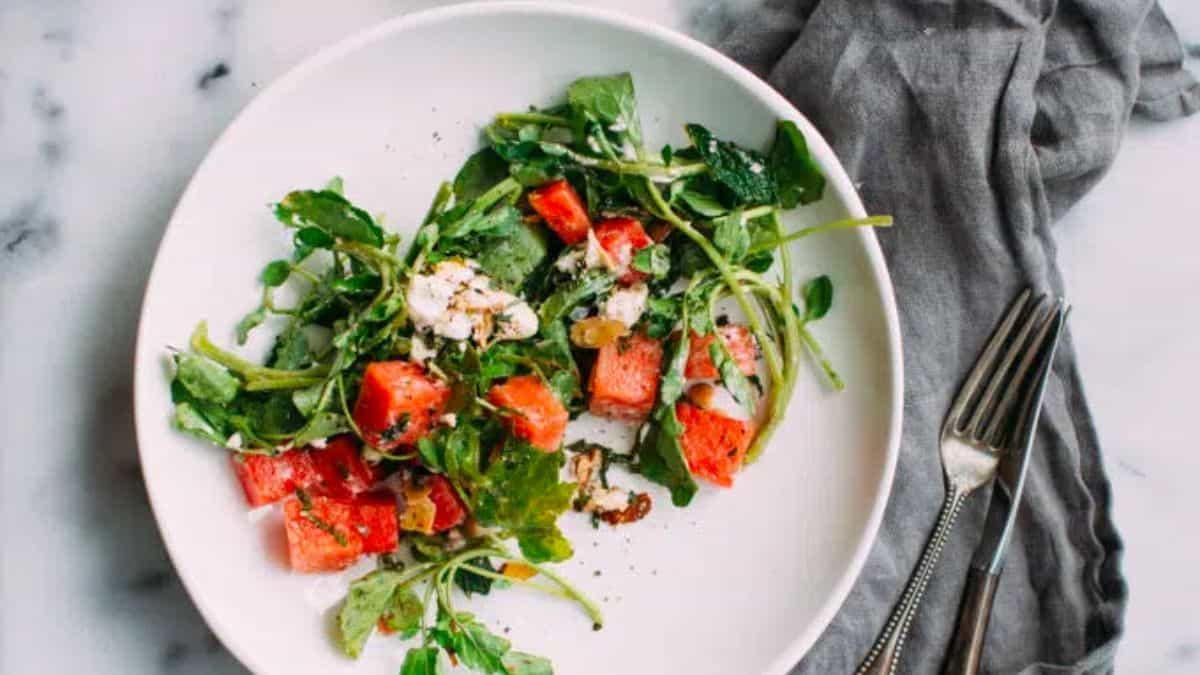 Salty, creamy goat cheese, juicy, sweet watermelon and bright mint just go so well together. Try them all together in this salad and you'll be hooked!
Watermelon Lime Cooler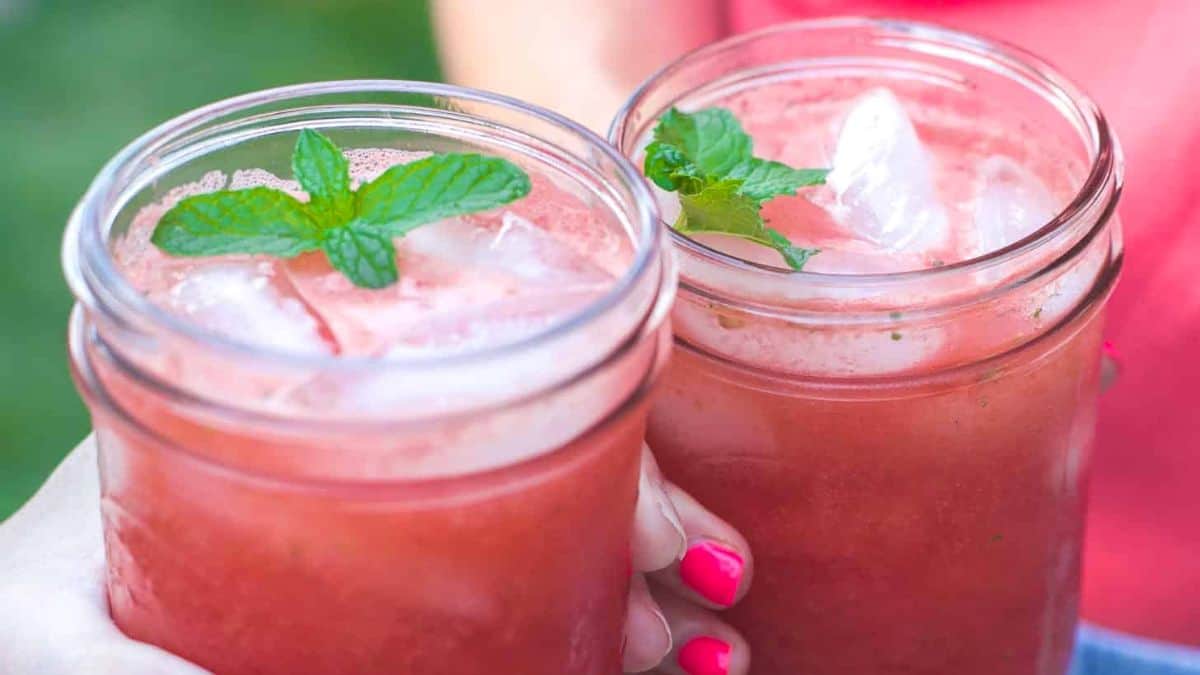 Make a pitcher of these refreshing watermelon lime coolers to serve on hot summer evenings. Want to turn it into an easy cocktail? Just add a shot of vodka, rum or tequila!
Watermelon Feta Salad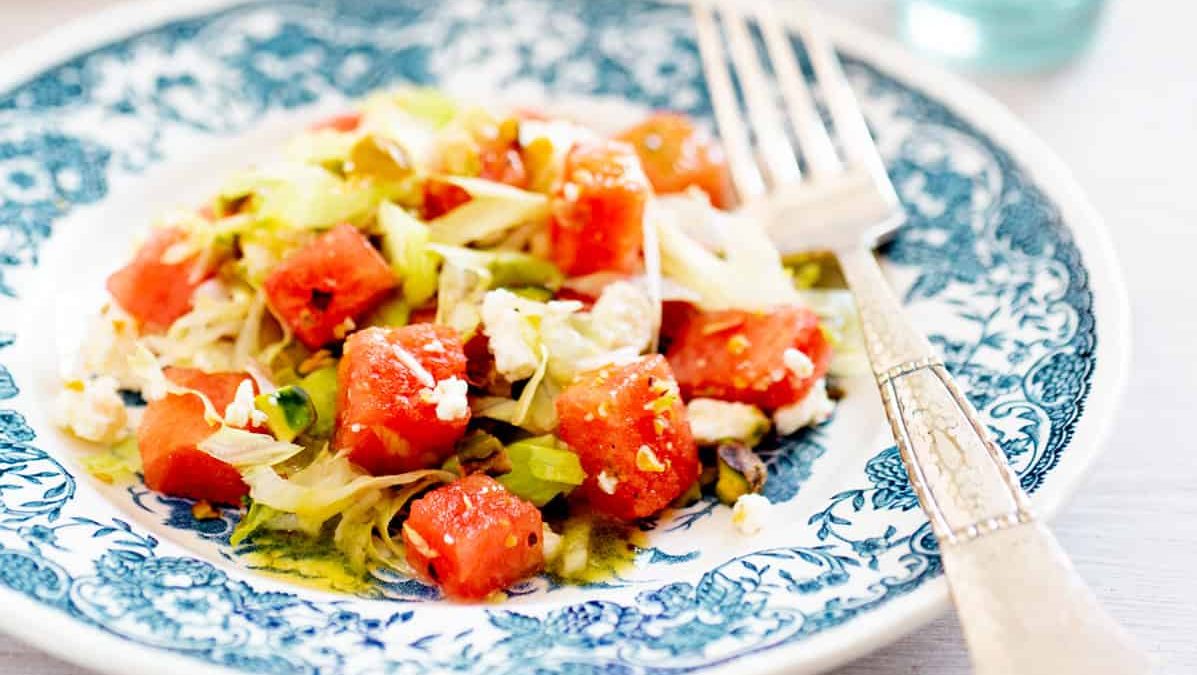 Watermelon is a magic fruit, and it shows well in this delicious, filling, and refreshing watermelon feta salad recipe, perfect with your summer meals and BBQs. Come try the magic!
Watermelon No-tini
3 minutes and 3 ingredients - that's all you need to make a healthy and delicious Watermelon Mocktail. Served in a martini glass for the ultimate martini - or "no-tini" - experience, this is a grown-up drink you will be sipping all summer long.
Watermelon Panzanella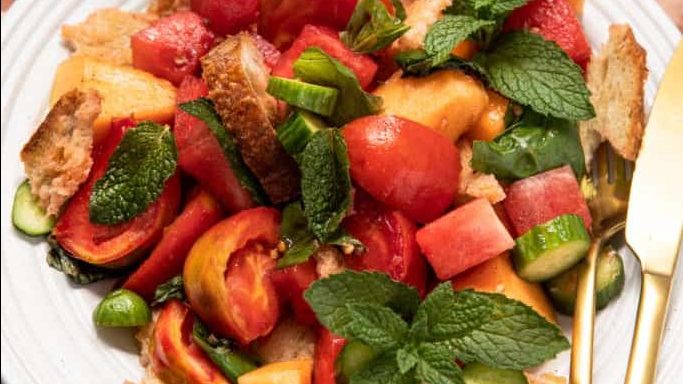 This Watermelon Panzanella salad is the perfect easy, fresh summer salad recipe! It uses just a handful of fresh, easy to access ingredients for an incredibly impressive dish. Highly customizable to any taste or dietary needs by making a few simple swaps detailed in this post.
12 Pasta Dinners You Can Make in 30 Minutes (Or Less!)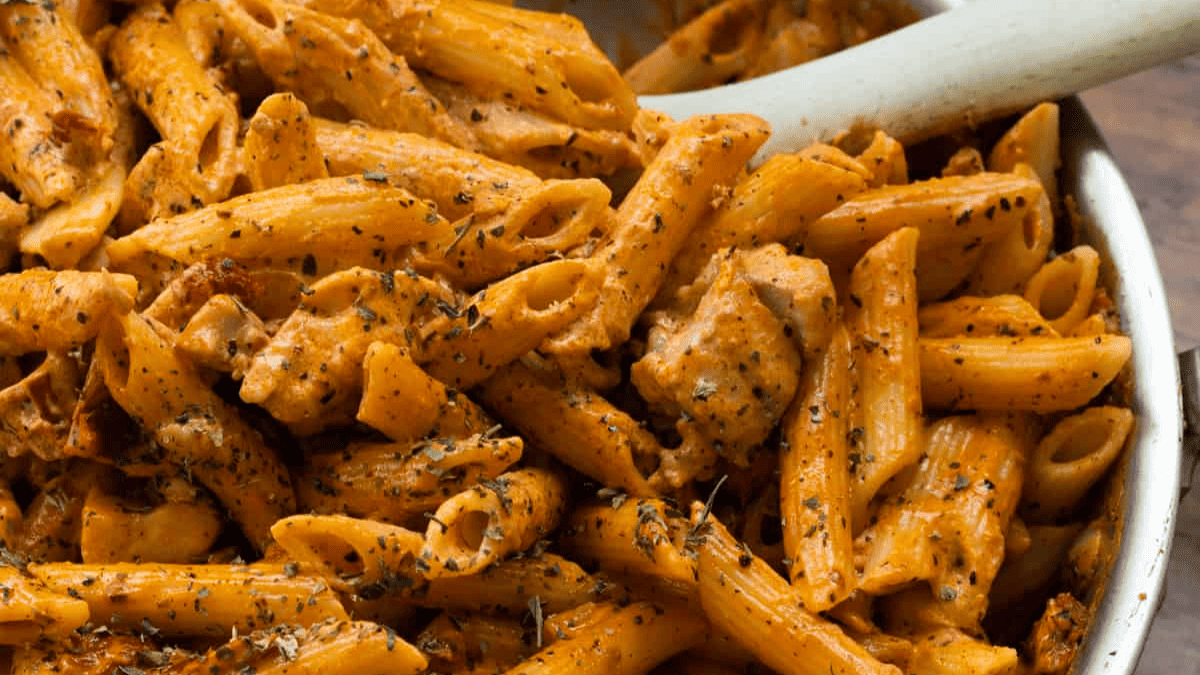 Craving a satisfying and quick meal? Look no further than this delightful roundup of pasta dinners that can be made in 30 minutes or less. This gathered variety of mouthwatering pasta dishes will save you time in the kitchen without compromising on taste!
41 Unique Pasta Recipes You've Probably Never Tried Before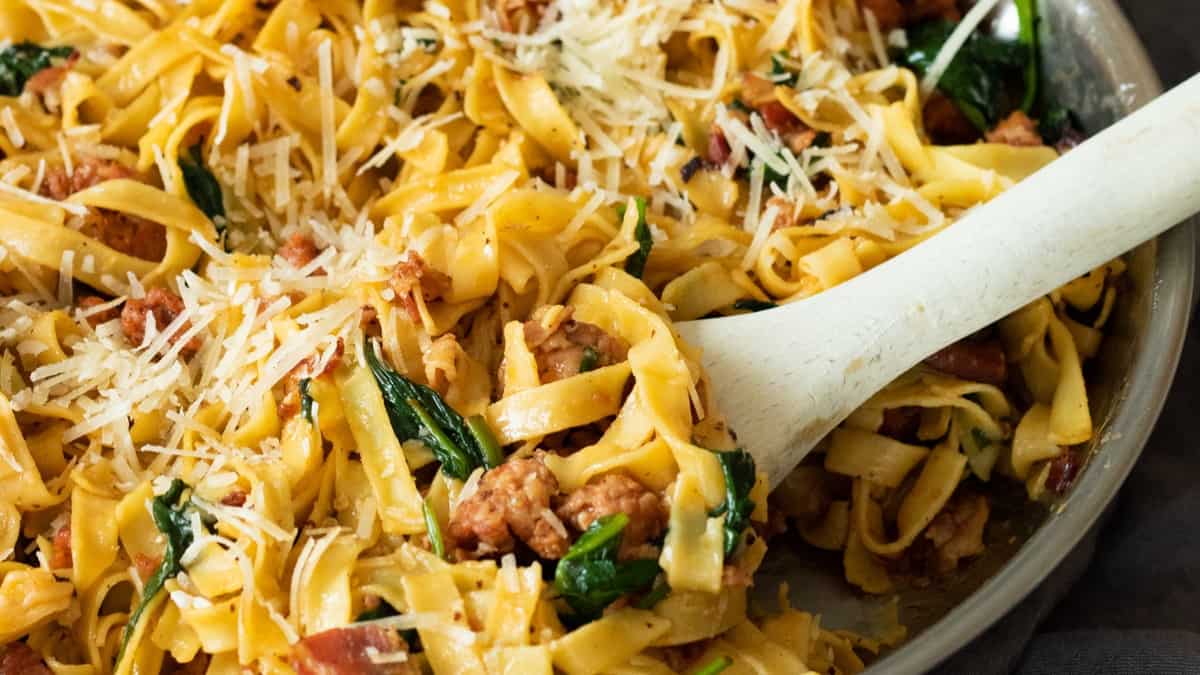 Calling all pasta enthusiasts! Want to try something new? Here's 41 unique and delicious pasta recipes that you've probably never tried before. From unexpected flavor combinations to innovative twists on traditional favorites, these recipes will introduce you to a whole new world of pasta dinners.
Dump, Bake, Devour! 16 Dump-and-Bake Pasta Dishes That Will Change Your Dinner Game Forever!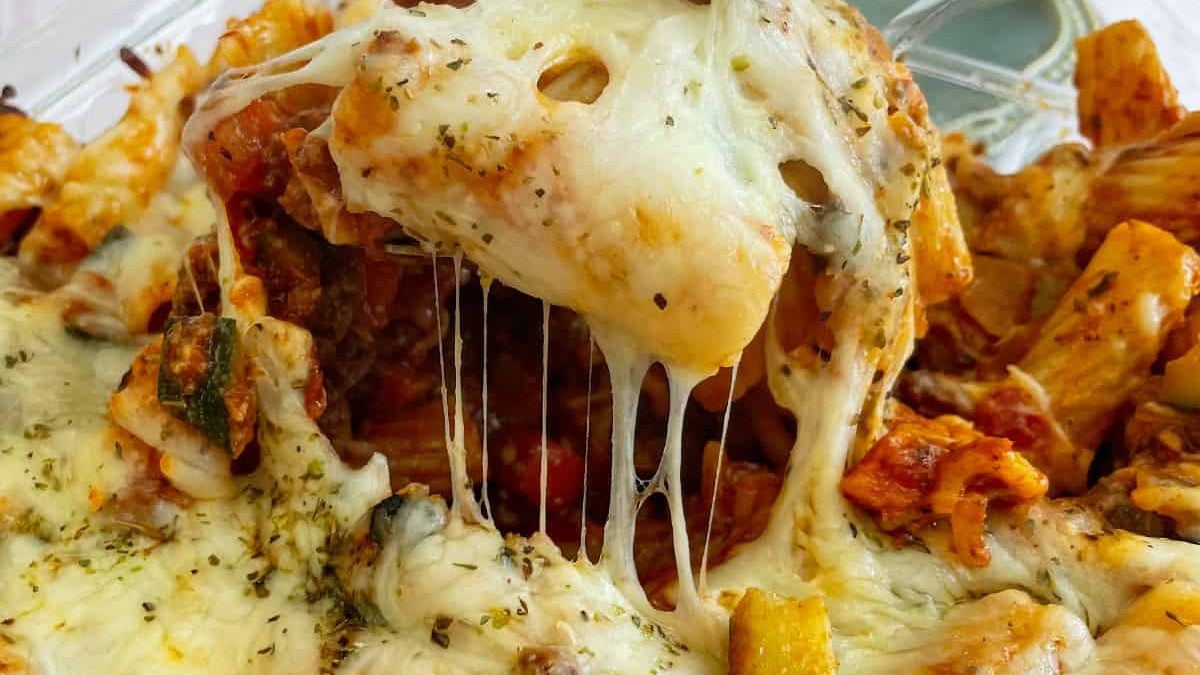 Tired of spending hours in the kitchen just to get a tasty pasta dish on the table? Say goodbye to tedious cooking techniques and welcome the convenience of dump-and-bake pasta recipes. They will revolutionize your dinner routine - while bringing you loads of delicious flavor. In this post, we've gathered 16 mouthwatering dump-and-options that require minimal effort, but bring maximum flavor!