A new twist on an old holiday favorite, these Gingerbread Cupcakes with Blue Cheese Frosting are the perfect sweet-but-savory treat, just as suited as hors-d'oeuvres as for dessert.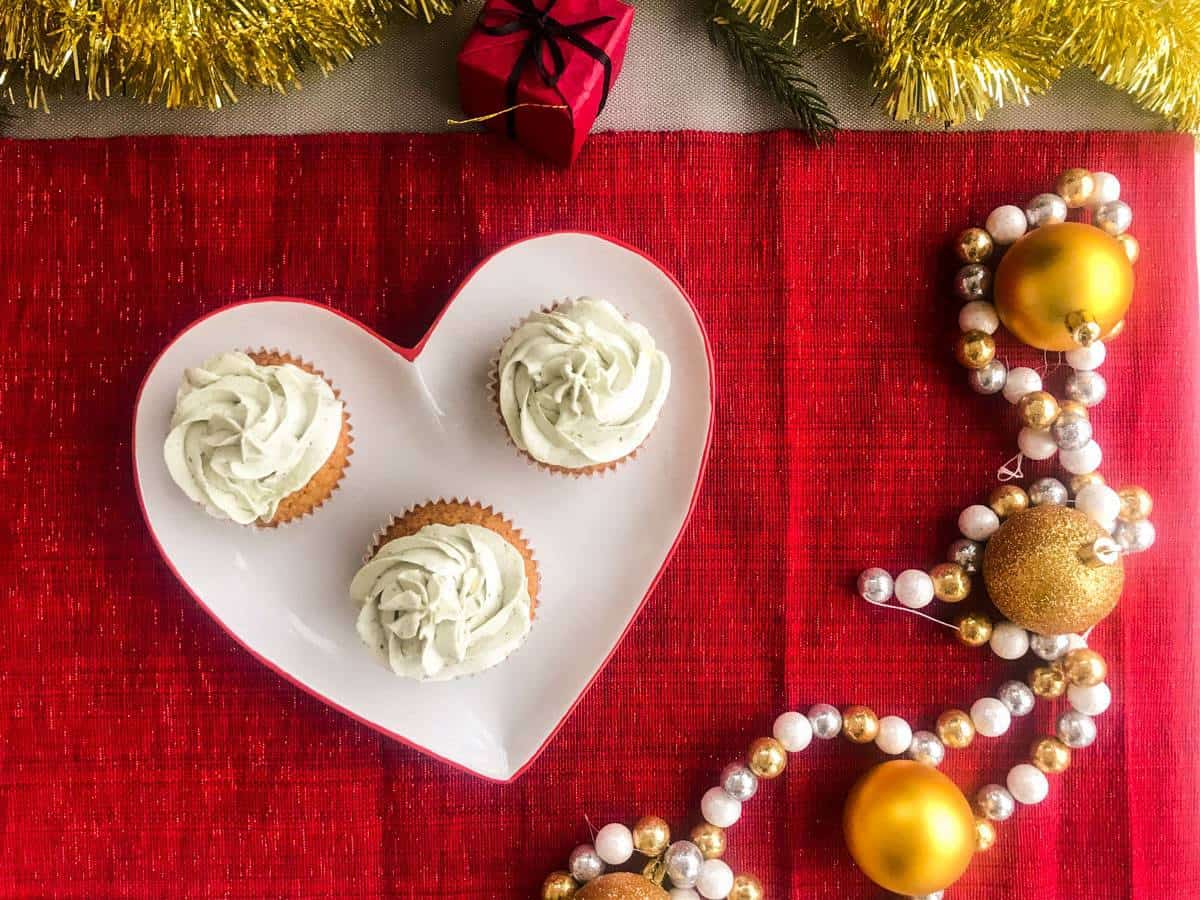 Why Gingerbread Cupcakes with Blue Cheese Frosting is a great idea
I never really got gingerbread cookies. OK, so the homemade kind is OK. Actually pretty good. But how often do you get to have those, really? My mom (with some encouragement/coercing from me, I admit) makes a point of making 7 types of cookies for Christmas. The 7 types of cookies is an old Swedish tradition, not just for Christmas but for any good coffee session. Yeah, we might have been a poor country until a century ago but we've always liked our fika!
Anyway, every Christmas we have these 7 types of cookies (including some American favorites like sugar cookies - that's Dad's territory - and snowballs) for breakfast on Christmas morning (that's the 24th for us, but to be honest I usually have it for breakfast on the 25th as well and justify it by saying I'm honoring my American heritage). But even then - the gingerbread cookies are storebought. So when I think gingerbread cookies, it's that boring kind that comes to mind. They're basically just there to make sure there's 7 kinds, and I don't think any of us ever have one.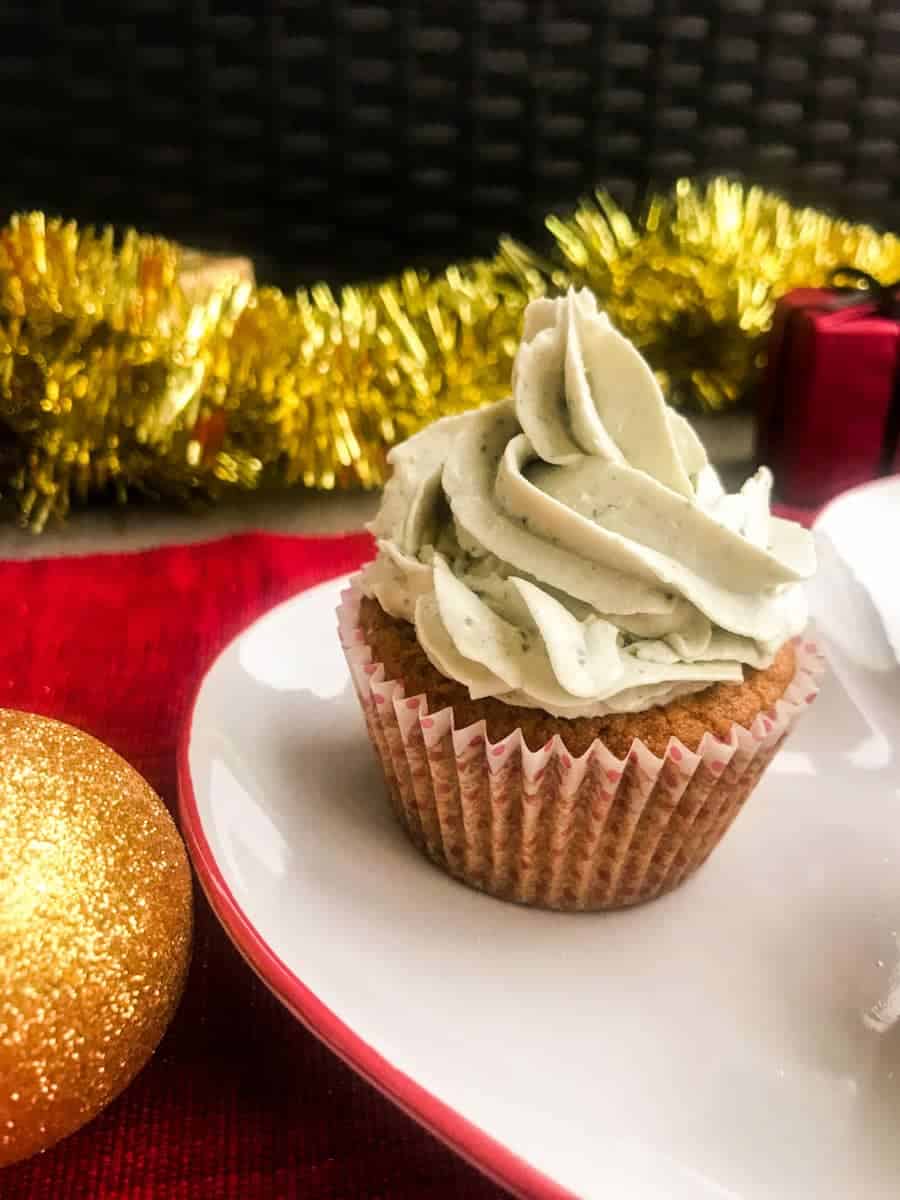 However, come Christmas afternoon and the traditional (yeah, not so much, this is just my thing) giant cheese platter and I'm munching away on those gingerbread cookies. What changed, you ask. Not much, actually - just the addition of a tiny delicious thing called Blue Cheese. If you haven't already tried this combo you sure are in for a treat!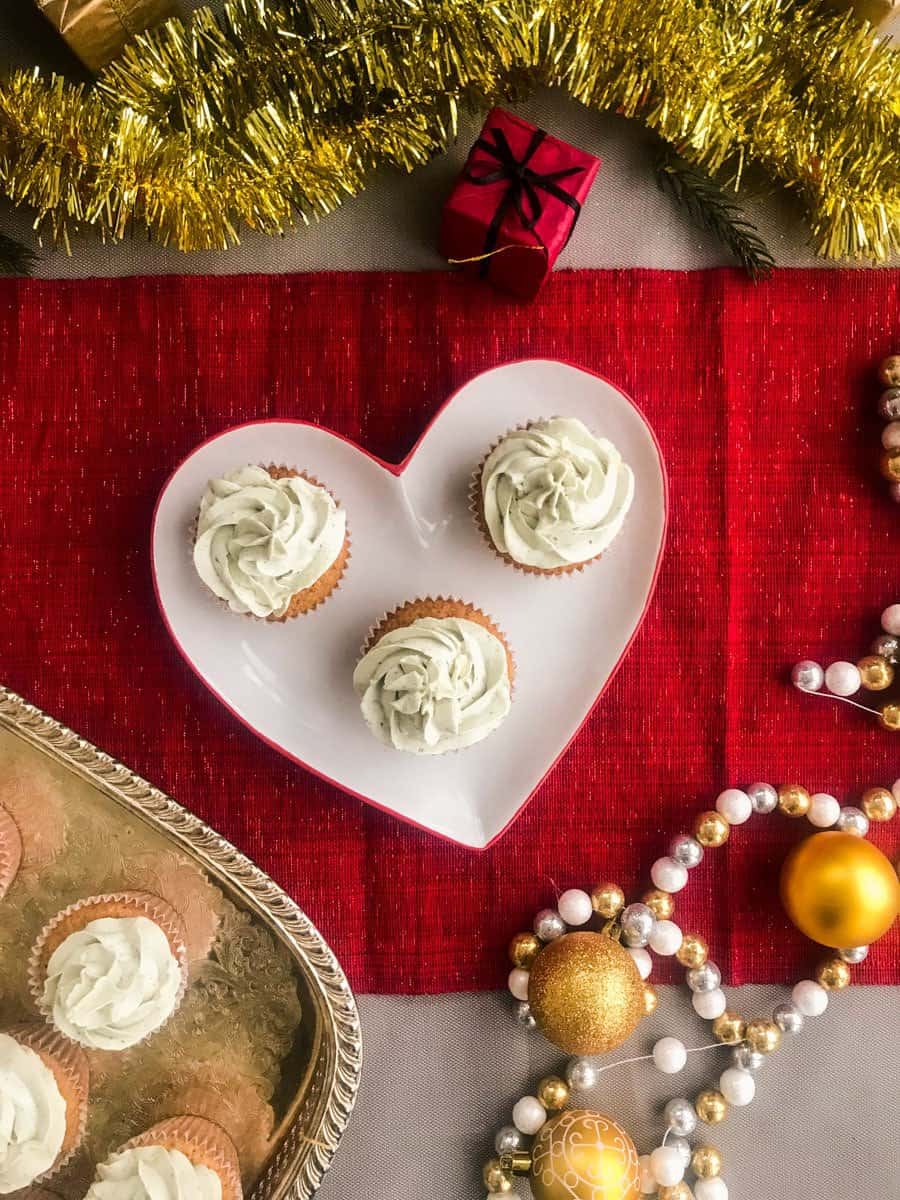 The gingerbread cookie & blue cheese craze entered Swedish mainstream a few years ago, and since then at every Holiday party this is sure to be one of the treats. So when I was thinking about holiday recipes to create this year, that flavor combo was close at hand. Combine it with my new-found love for cupcakes (fueled by investing in the essential Wilton 1M icing nozzle) and I knew Gingerbread Cupcakes with Blue Cheese Frosting had to be a good idea.
And let me tell you, it is.
How to make Gingerbread Cupcakes with Blue Cheese Frosting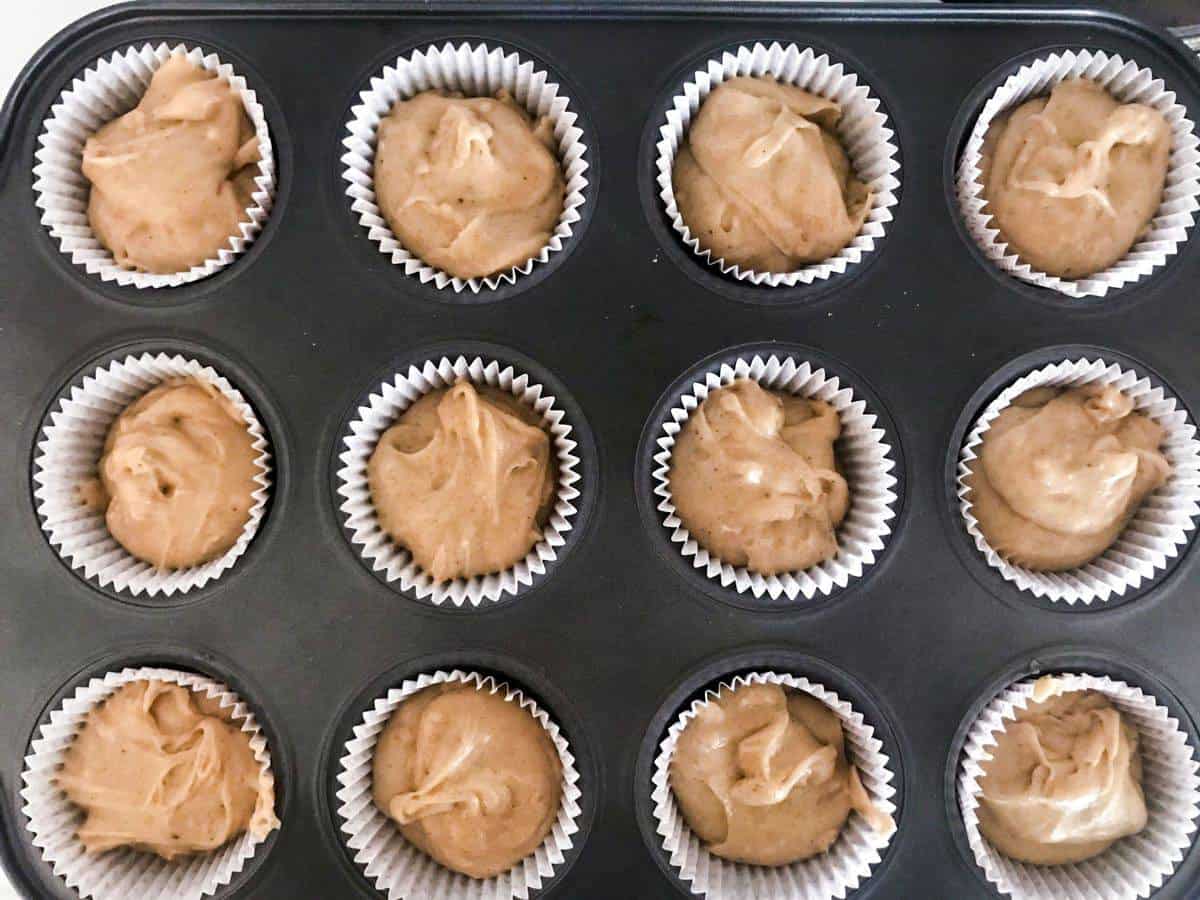 The basis for these cupcakes is a classic soft gingerbread. If you haven't made this before, it's basically putting together all the flavors and spices from gingerbread cookies but making it into a softer batter. My version has a lot of spice, and they come out very moist and almost a bit caramelized on top. They're delicious on their own as well, so if for some reason you don't want to make the blue cheese frosting you will be very happy with just the gingerbread muffins.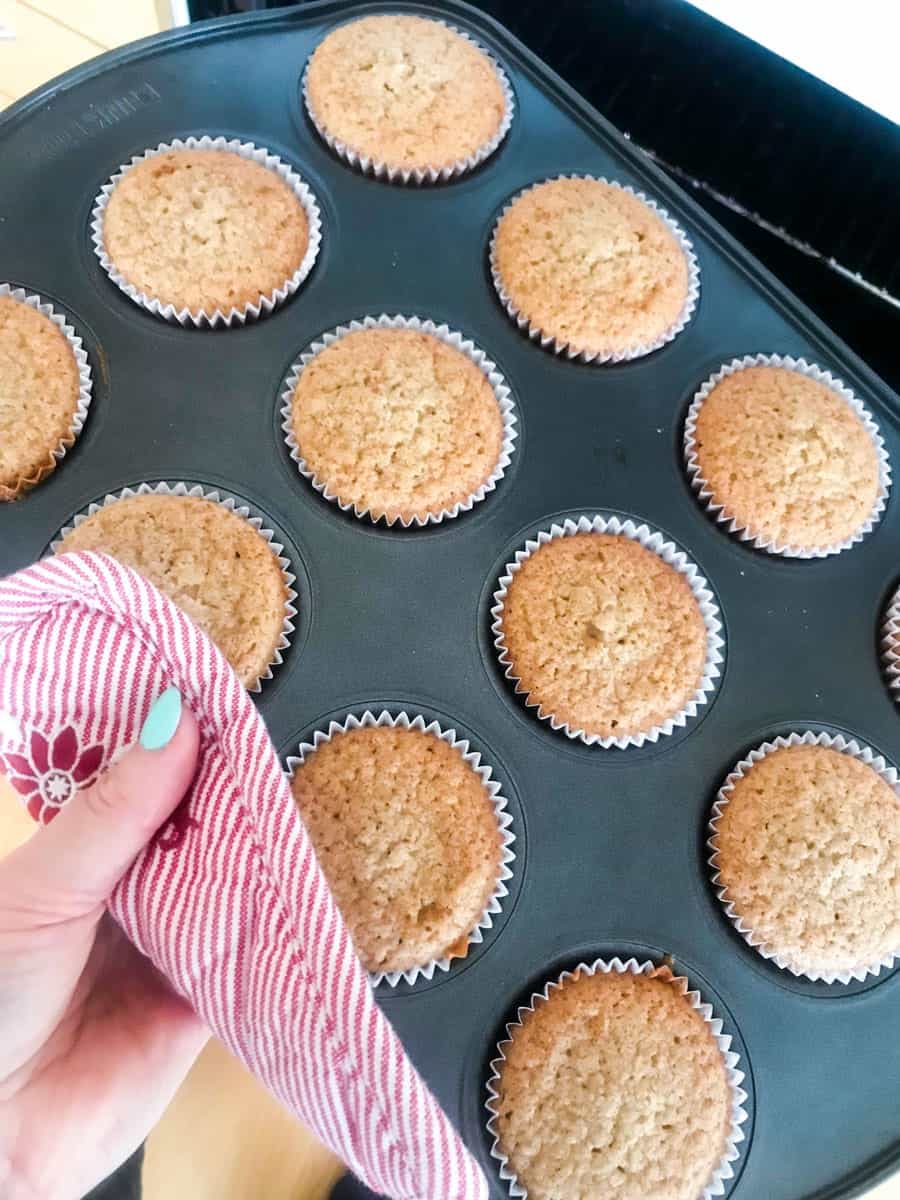 Once you've made the gingerbread muffins and let them cool, it's time for the Blue Cheese Frosting. There are a couple of important points to make here:
First, choose a blue cheese you really enjoy. I like a strong, salty St Agur so I chose that. The creaminess of the St Agur also makes it a great choice for this recipe, if you use a harder blue cheese (like a Stilton, for example) I'd suggest adding less butter, or not adding it at all. The butter will make the frosting "set", but almost the same effect can be achieved by using a harder type of cheese.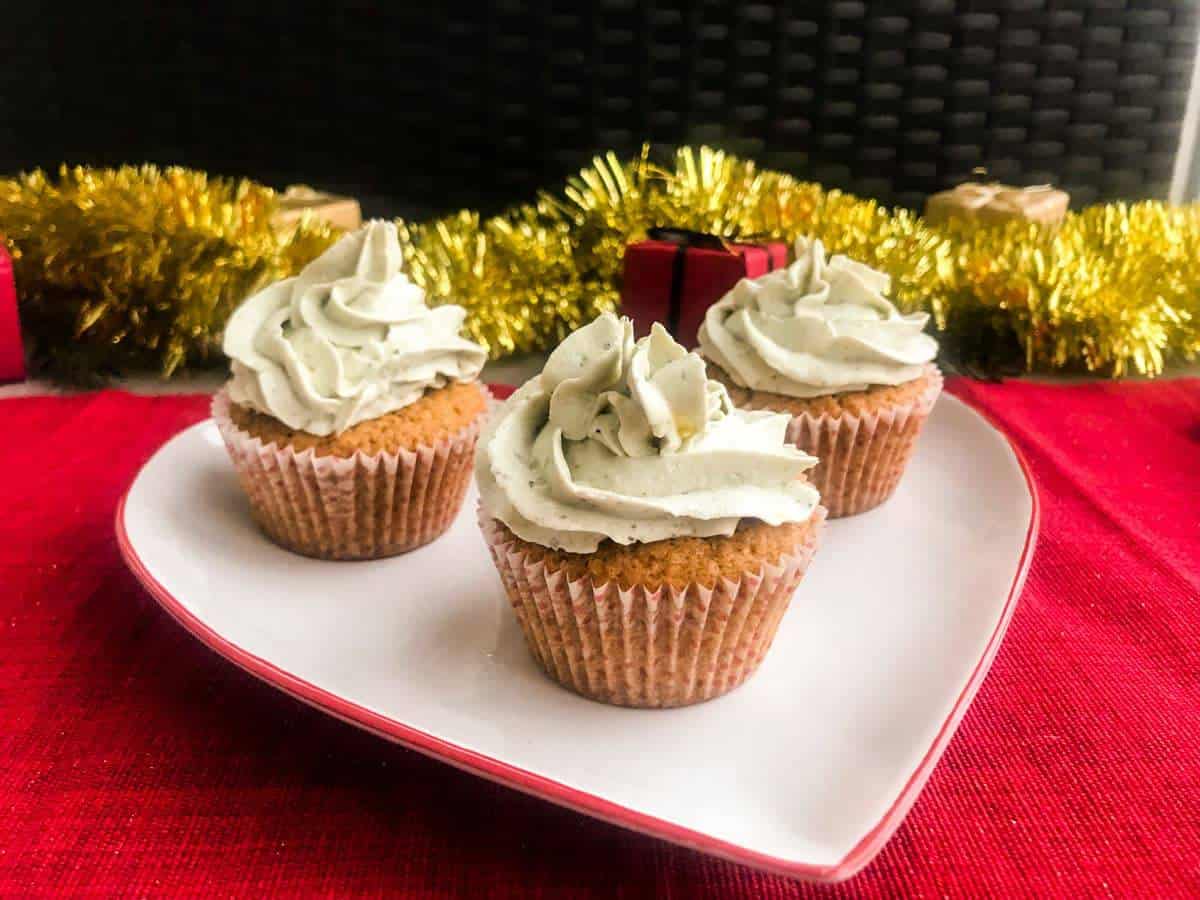 Second, make sure you mix the frosting well. I used an immersion blender, and I suggest you use something like that as well, at least if you want to use an icing nozzle for decorating. While having whole bits of blue cheese in the frosting is seriously delicious (I made that "mistake" the first time around), they tend to get stuck in the nozzle and then decorating becomes a hassle. So you can still keep whole pieces of the blue cheese if you like, but then you're better off just spreading the frosting on top of the cupcakes instead.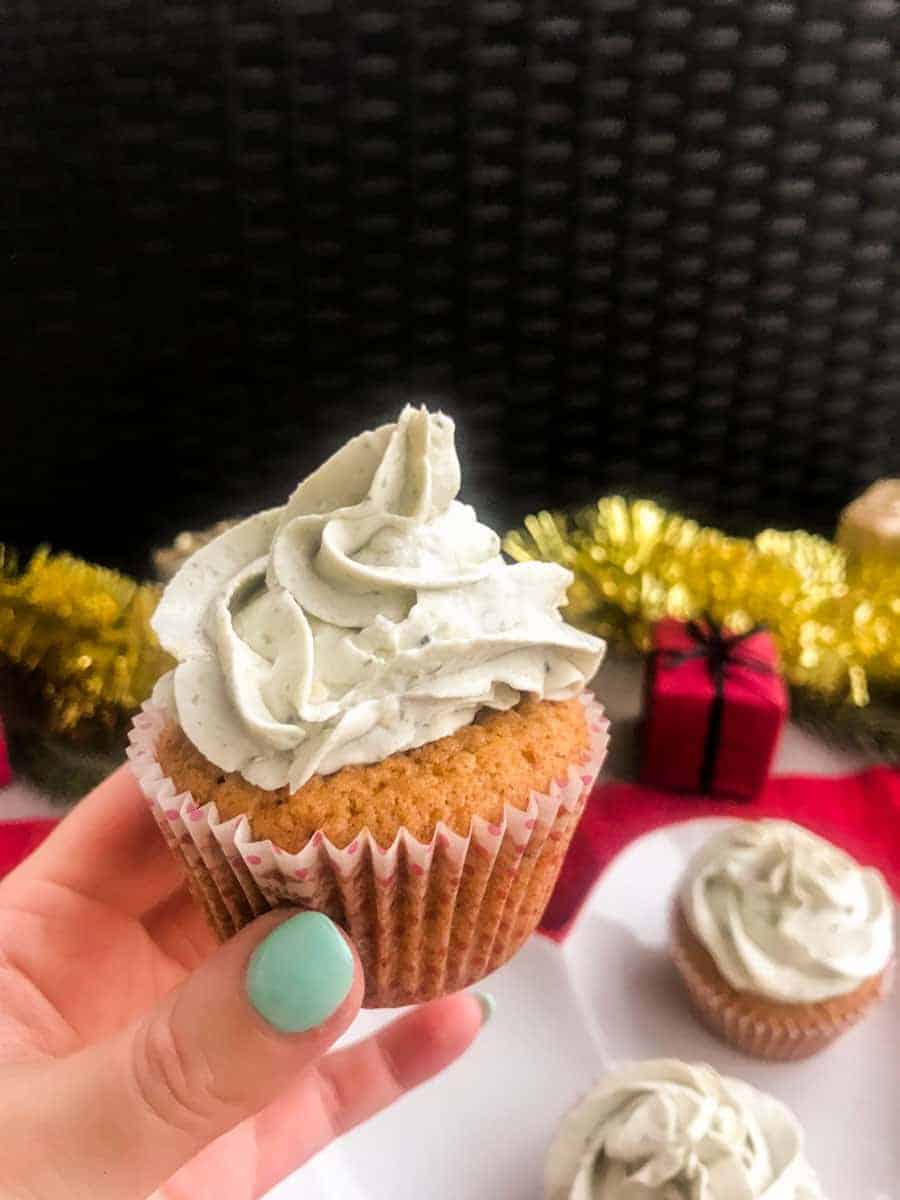 And that's it. I really hope you enjoy this recipe as much as I have! It's been thoroughly tested on my co-workers and even those who claim not to enjoy blue cheese enjoyed these cupcakes, so I'm quite certain you and your guests will too.
As always - I love hearing from you, so if you made this, please leave a comment and rating below! Or just leave a comment anyway and let me know what you think. And if you share your creation on Instagram - please tag me and use the hashtag #alwaysusebutter!
Recipe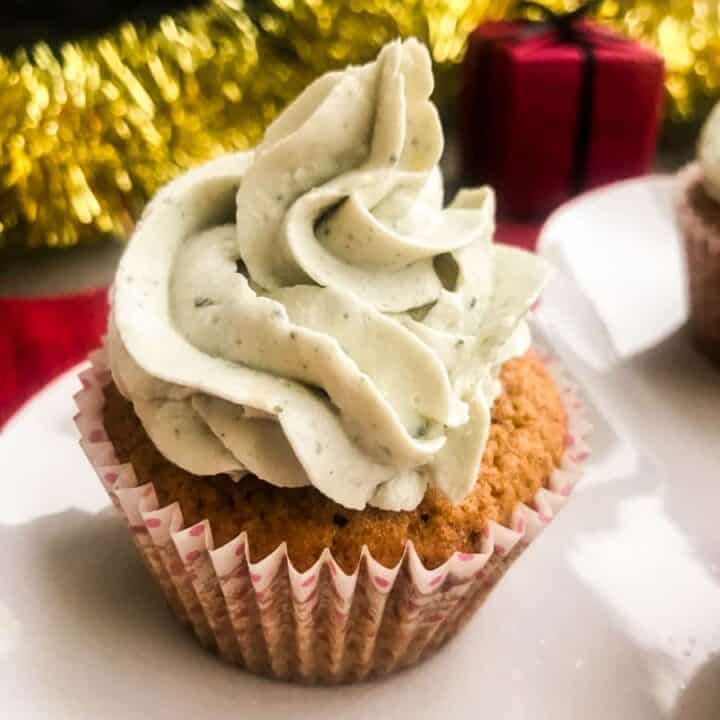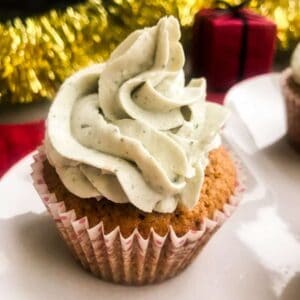 Gingerbread Cupcakes with Blue Cheese Frosting
Print
Pin
Rate
Ingredients
Gingerbread Cupcakes
2

cups

flour

⅔

cups

sugar

3

teaspoon

cinnamon

ground

3

teaspoon

cloves

ground

3

teaspoon

ginger

ground

2

teaspoon

baking powder

½

cup

butter

melted

½

cup

cream

⅓

cup

milk

3

tablespoon

light syrup
Blue Cheese Frosting
⅔

lb

cream cheese

room temperature

⅕

cup

butter

room temperature, cut in small pieces

⅔

cup

St Agur Cheese

room temperature
Instructions
Gingerbread Cupcakes
Set oven for 175 C/350 F and place 12 muffin liners in a muffin tray.

Mix together all the dry ingredients including the spices.

Add in the rest of the ingredients and mix until just blended.

Scoop into the muffin liners, filling about ¾, and bake in the middle of the oven for 20 minutes until dry in the middle - adjust the time to your oven for a perfect cook. Let cool completely before decorating.
Blue Cheese Frosting
Place all the ingredients in a bowl and mix together with an immersion blender until there are no lumps left. If you have a food processor you can use this instead.

Spread the frosting on top of the cupcakes or pipe it out using an icing nozzle and pastry bag.
Notes
Instead of light syrup, you can use golden syrup or maple syrup - or have a look at this syrup comparison to find the one best suited for you
Instead of St Agur, you can use another blue cheese of your choice - for example, Stilton or Danish Blue Cheese.
If you like less gingerbread spice you can just cut in half
Nutritional information is approximate and automatically calculated, and should only be viewed as an indication.
Great tools for baking