Struggling to whip up quick and satisfying meals on busy weeknights? Look no further! Here, seasoned food blogger Emmeline Kemperyd of always use butter shares her 10 best tips for easy weeknight cooking. From time-saving techniques to clever meal planning strategies, these valuable insights will help you streamline your cooking process and create delicious meals in no time, making your weeknight dinners a stress-free and enjoyable experience.
1. Start halfway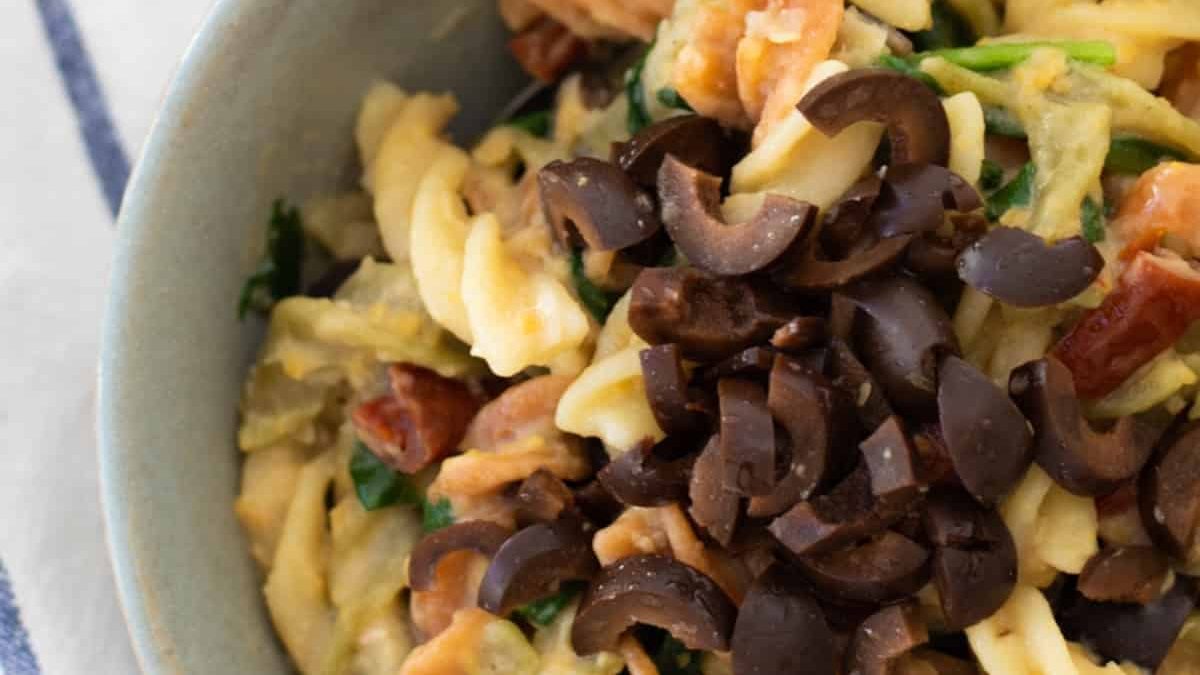 Cooking from scratch is amazing, but there's nothing wrong with taking a few shortcuts to save time. The best way to quickly get dinner on the table is to start halfway - using store bought ingredients. A great store bought ingredient to keep on hand is hummus - it's healthy, a good snack, and can be used to make quick dinners like this One-Pot Hummus Pasta.
2. Shop once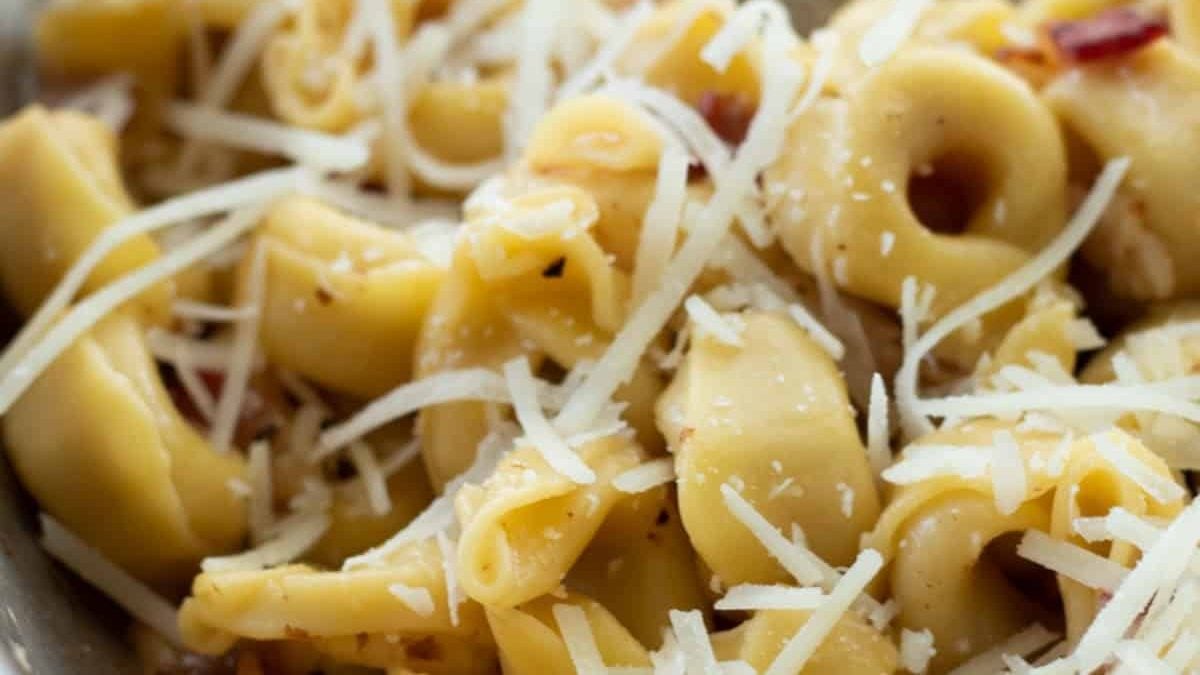 Running to the store every day is not just time consuming - it's also expensive! Shopping while hungry is the best way to end up with all the stuff you don't really need, and none of the stuff you do need... Instead, make a weekly shopping list and make sure you have groceries on hand for a few specific meals throughout the week, as well as some basics you know you can always cook something delicious from. If you make it a point to always put dried or frozen tortellini, bacon, eggs and Parmesan and/or Pecorino cheese on the list you always have what you need to make a quick Tortellini Carbonara, a dish the whole family will love!
3. Chop once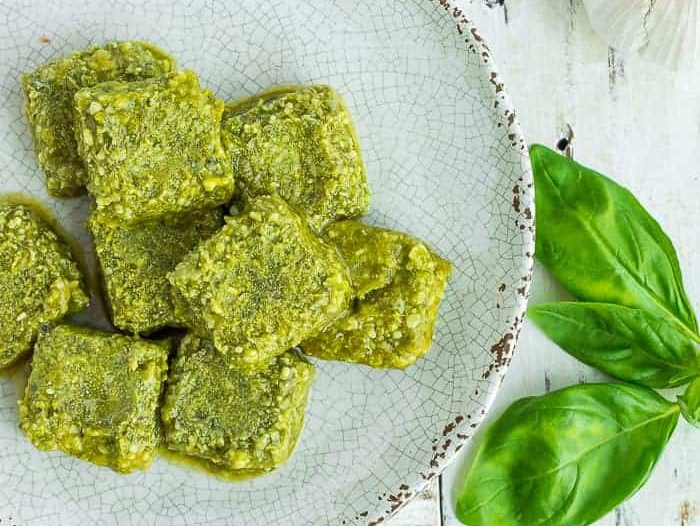 When time is really limited, you will love having chopped veggies on hand. Make a point of always chopping extra, and freeezing the leftovers. They're perfect to add to soups, stews, and more. I recommend checking out this guide from Sustainable Cooks on the best ways to chop and freeze veggies.
4. Cook once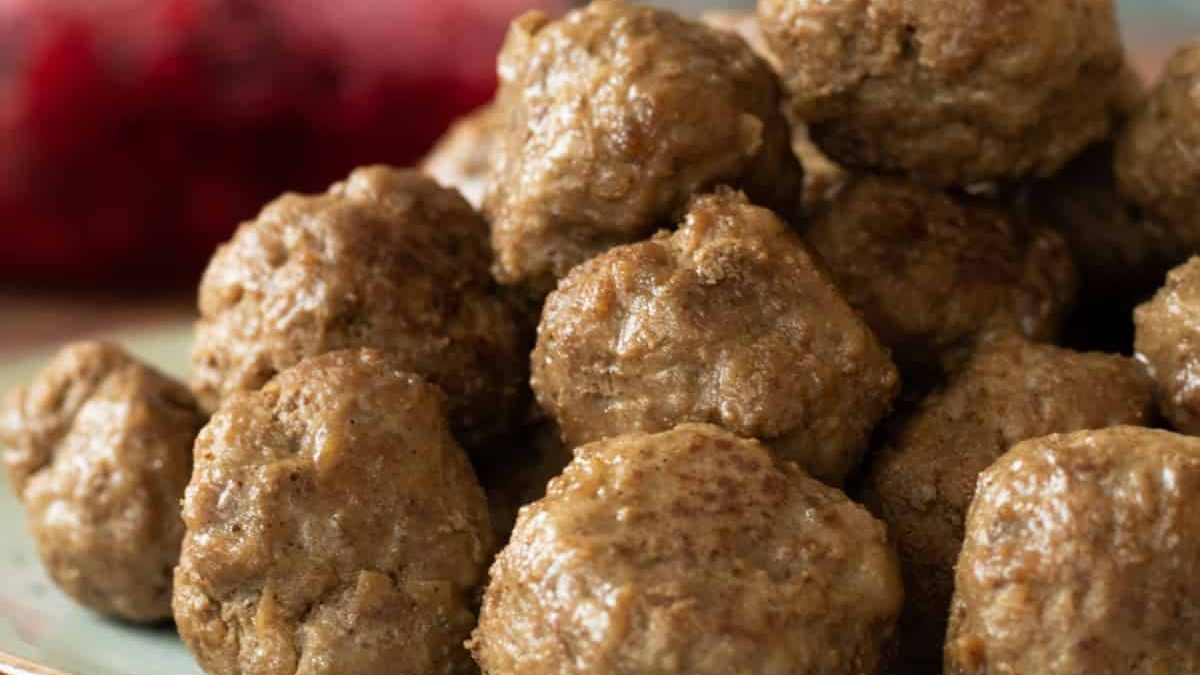 Another great way to save time is to cook and freeze complete dishes, or main components of dishes. A great protein to batch cook and freeze is meatballs. It's just as easy to heat up frozen homemade meatballs as the store bought kind, the only difference is you know exactly what's in them, and they taste so much better!
5. Multitask your food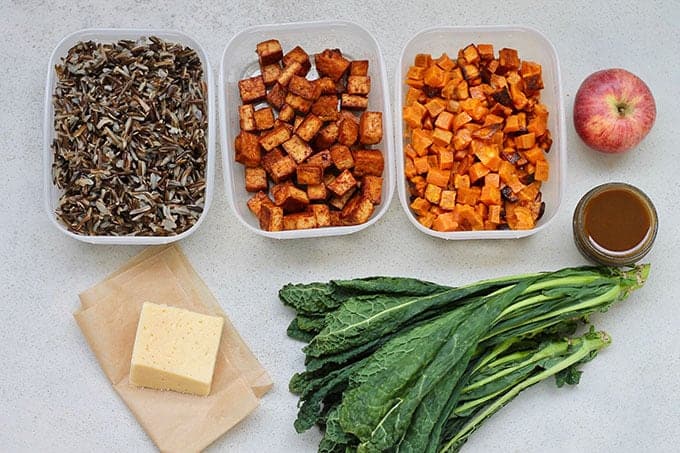 When you know a busy week is coming up, make sure to batch cook on the weekend. This way you will just have to do the finishing touches after work each day, and you can also set the same grain and/or protein to work for you throughout the week, but in different dishes. Hey Nutrition Lady has a great guide to how to batch cook for easier weeknight cooking.
6. Prep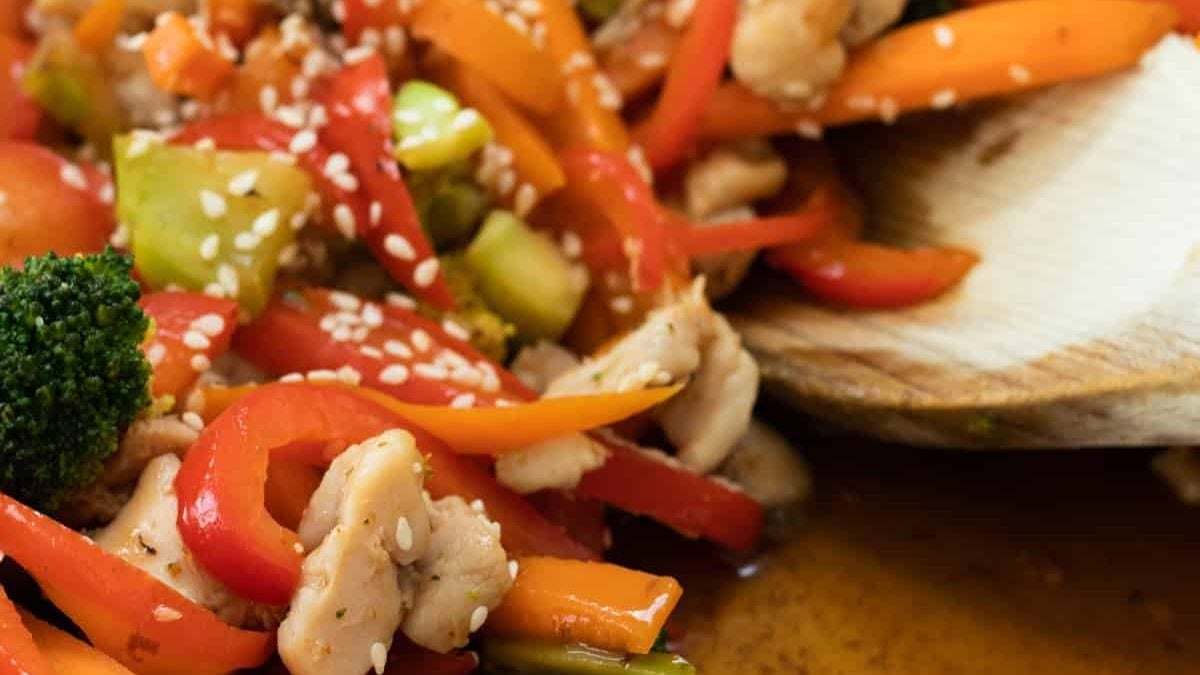 While meal prepping, make sure to prep as many of the ingredients as you can. Even if you want different veggies every day, maybe you can chop all of them several days in advance? You can for example chop all the veggies for a Chicken Teriyaki Stir Fry on the weekend - and maybe even make a homemad Teriyaki sauce! - and cook it during the week.
7. Make a weekly salad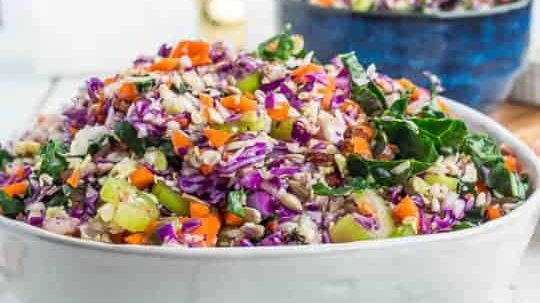 Make sure you get enough veggies in your diet by making a weekly salad. Make it on Sunday, and eat it as a side for all your dinners throughout the week. This way your dinner feels more complete, and becomes healthier, without you spending any extra time. Two great choices for weekly salads are cabbage and kale, as they hold up well for multiple days. This Cabbage & Kale Salad is a great choice that will taste delicous for up to 5 days.
8. Get leftovers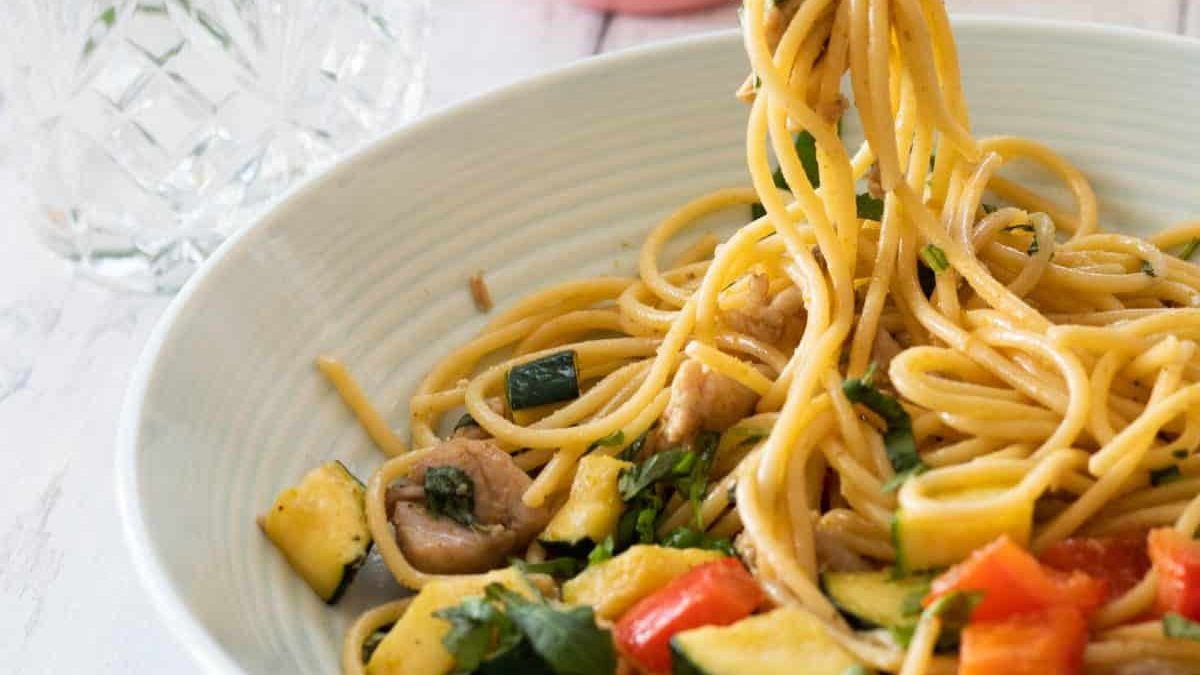 When cooking a delicious dinner, always make sure to get leftovers. While not all recipes are as tasty heated up the next day, most recipes are. Pasta dishes are often a safe bet, like this Green Curry Spaghetti.
9. Dump and bake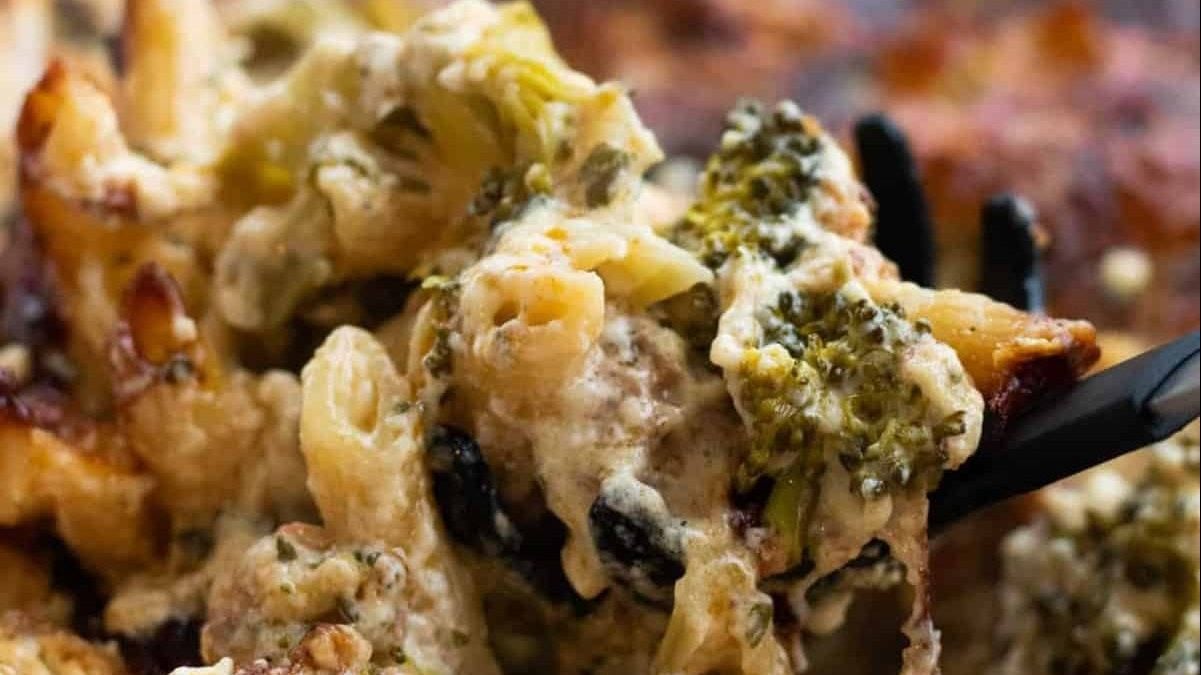 Dump and bake recipes are great for easy dinners. While they might take a while to get done, that time is mainly hands-off time in the oven, and a lot of these recipes you can also prep ahead. That means, combine all the ingredients in the morning or the night before - then pop it in the oven when you get home. Always use butter has lots of dump and bake recipes for you to try.
10. Set it and forget it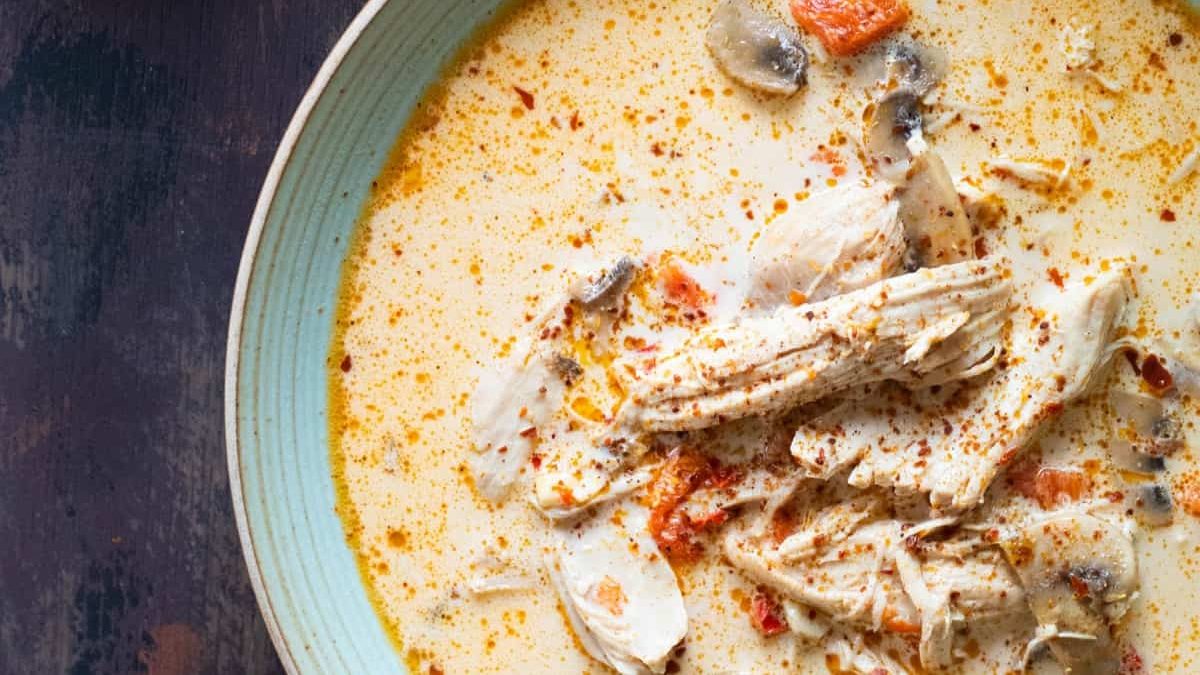 One of the best inventions for quick & easy dinners is the Instant Pot. Not only does it cook food quicker than other methods, it's also a mostly set-it-and-forget-it type of cooking. There is a bit of chopping to start for this Instant Pot Chicken Soup, but then just press "Start" and do something else while your food is cooking.
50 Dump-And-Bake Recipes That Almost Cook Themselves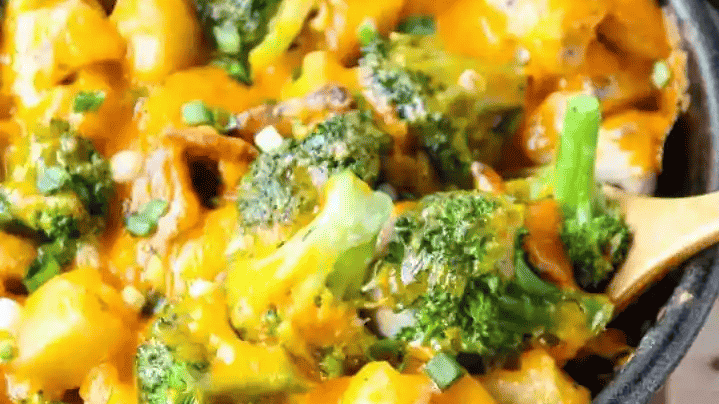 Are you tired of spending hours in the kitchen cooking and cleaning up? Look no further than these 24 dump-and-bake recipes that make cooking a breeze! With minimal effort and delicious results, you'll wonder why you haven't tried these recipes sooner! Seafood Pasta Bake Creamy, cheesy, seafood pasta all in a simple dump-and-bake package. Get the full list from always use butter
Dump, Bake, and Devour: These 13 Dump-And-Bake Pasta Dishes Will Change Your Dinner Game Forever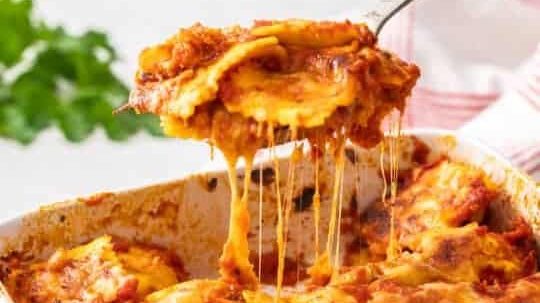 Tired of spending hours in the kitchen preparing complicated pasta dishes? Say goodbye to tedious cooking techniques and welcome the convenience of dump-and-bake pasta recipes that will revolutionize your dinner routine. In this post, we've gathered 13 mouthwatering dump-and-bake pasta dishes that require minimal effort but deliver maximum flavor. Get the full list from always use butter
Tired of Cooking? Try One Of These 18 Easy Recipes Tonight!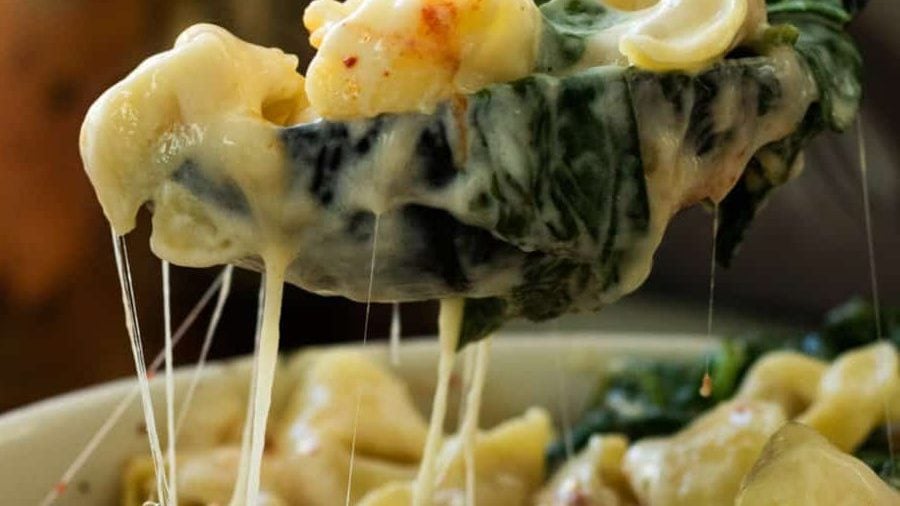 If you're feeling burnt out from cooking the same old meals, night after night, these 18 easy recipes are perfect for a quick and effortless dinner tonight. From pasta dishes to salads and steaks, these recipes are simple to make and packed with flavor, making them a great option for any busy weeknight. All with no - or very little - chopping and prep required. Get the full list from always use butter
24 Dump-and-Bake Chicken Dishes That Will Simplify Your Life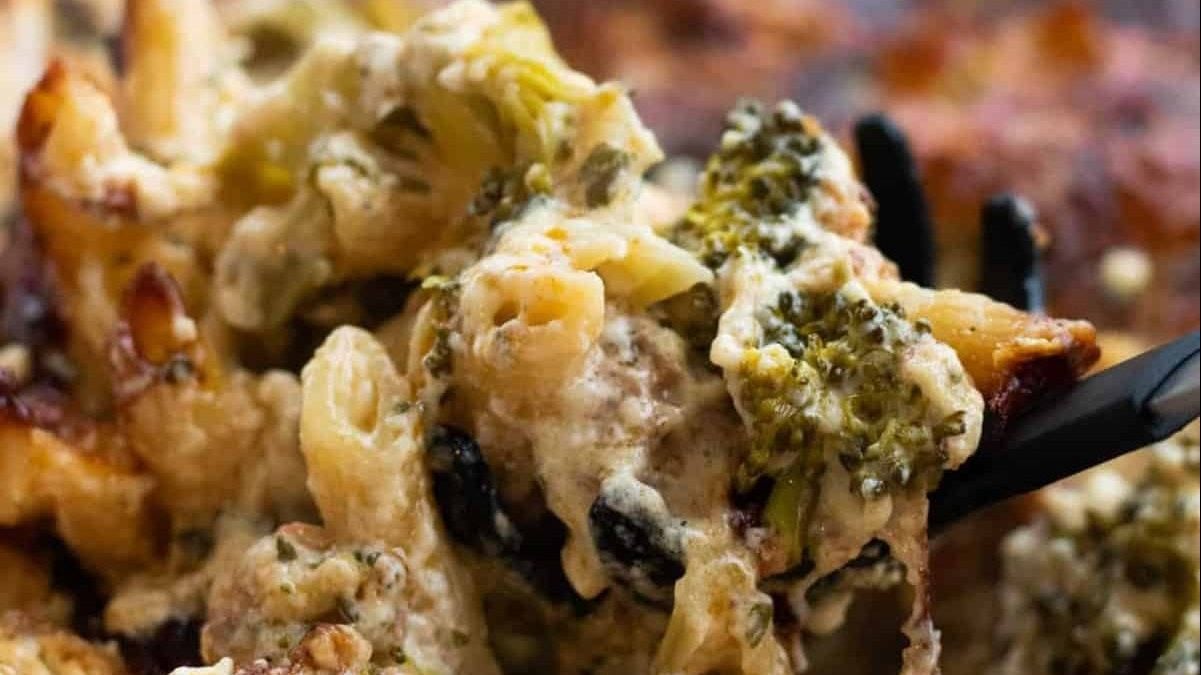 Say goodbye to complicated recipes and hello to simplicity with these 24 dump-and-bake chicken dishes. Whether you're a busy parent or simply looking for hassle-free meals, these recipes will save you time and effort while still delivering delicious flavors. Prepare to simplify your life and enjoy mouthwatering chicken dinners with ease. Get the full list from always use butter
41 Tasty New Recipe To Try For Dinner Tonight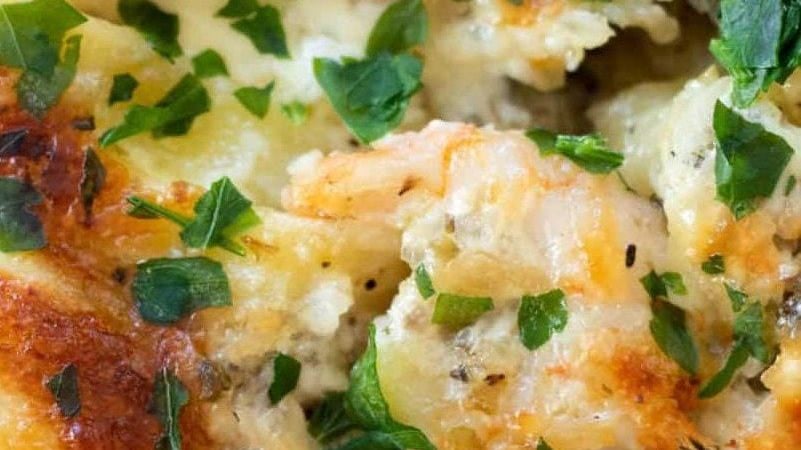 Looking to add some excitement to your dinner routine? Look no further! In this post, we have gathered 41 delicious new recipes that are perfect for a quick, tasty, dinner tonight. From pastas to quesadillas, get ready to explore a world of culinary delights and discover your new favorite dish! Get the full list from always use butter