This post may contain affiliate links, which are always marked with *. Please read my disclosure for more information.
Step up your gift-giving game this holiday season with some homemade food gifts! These 10 homemade food gifts for christmas are sure to impress and delight, and there is one for just about any amount of time you have. Make as Christmas gifts, bring along as host and hostess gifts or just make them for yourself.
I know I'm making at least #1, #5 and #9!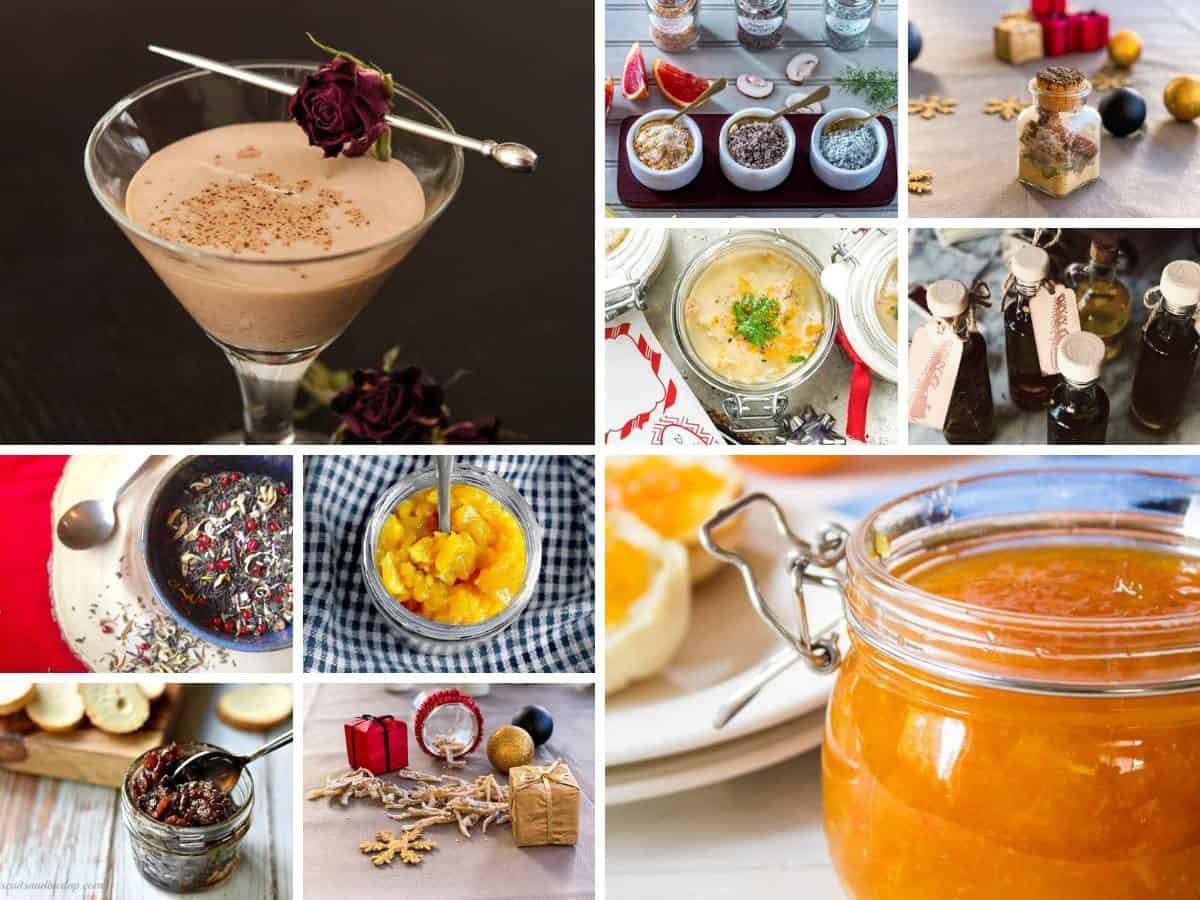 So, you want to make a food gift to bring to that Holiday party? Well, of course!
How much time do you have?
1. 5 minutes: Homemade Chai Masala for Chai Latte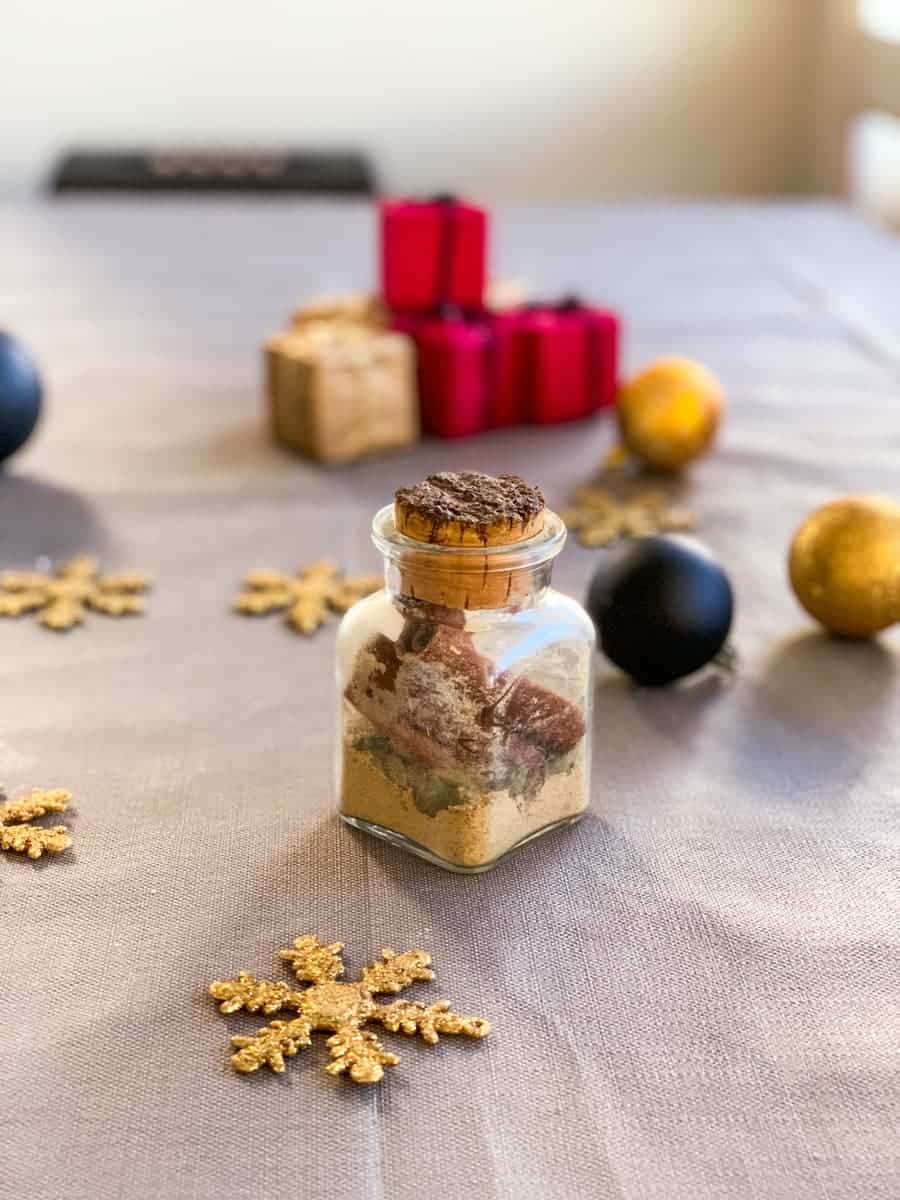 Make a quick & easy Chai Masala, place in a pretty jar with some green cardamom pods (if you can get them, otherwise just skip them) and some cinnamon sticks. Include a note with instructions for making Chai Latte and you're all set!
2. 5 minutes: Festive Tea Blend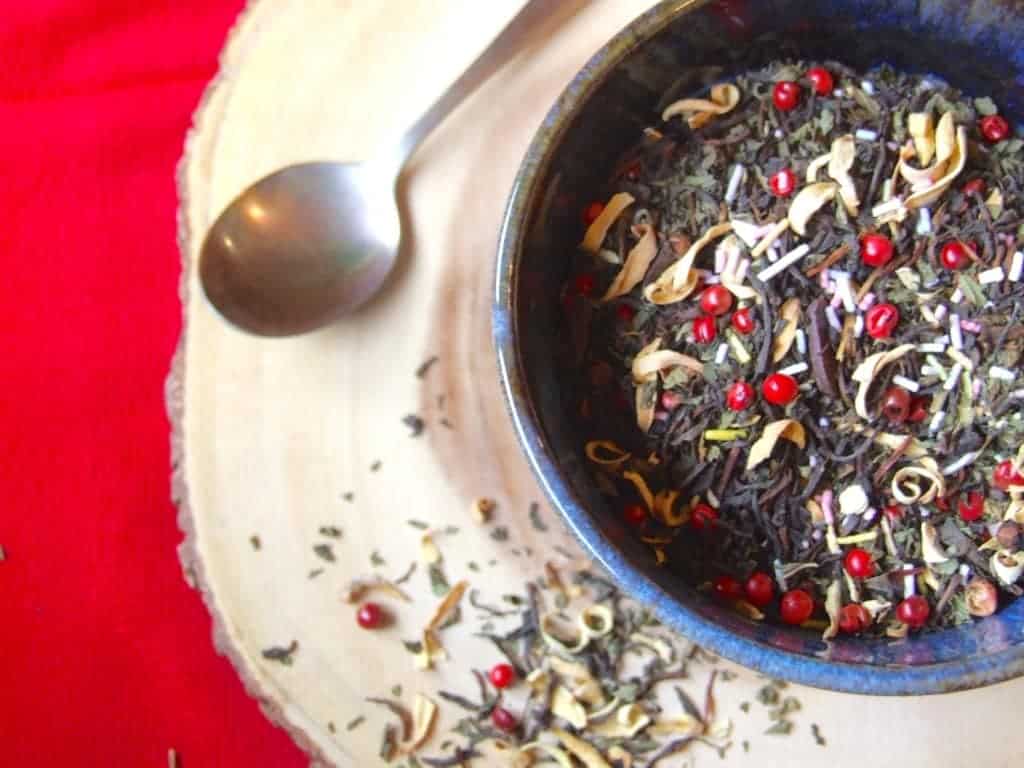 Maybe Chai isn't your thing but you're still a tea lover? Then this Festive Tea Blend filled with minty, chocolaty, spicy flavors from Family Friends Food is the way to go instead!
3. 15 minutes: Indian Apple Ginger Chutney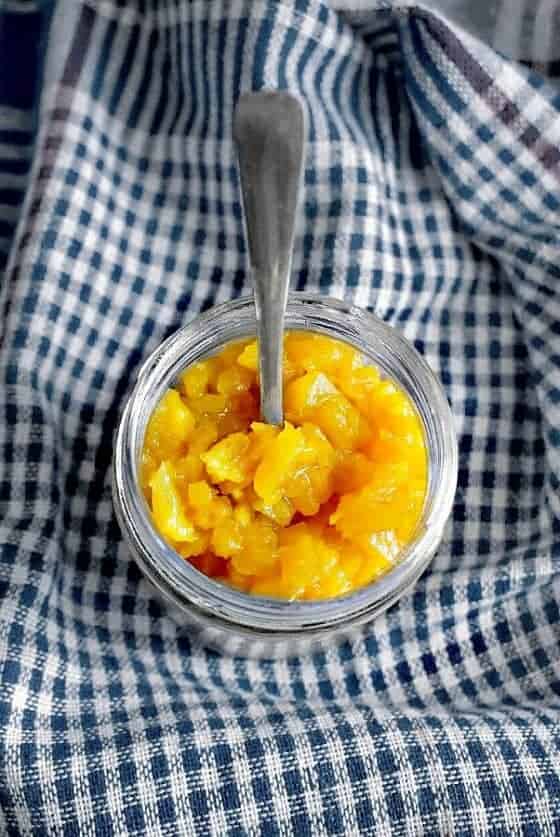 Still got fall apples left? Make the most of them with this Indian Apple Ginger Chutney from Easy Cooking with Molly. Maybe to go with the Chai Latte?
4. 20 minutes: Spicy Mexican Chocolate Liqueur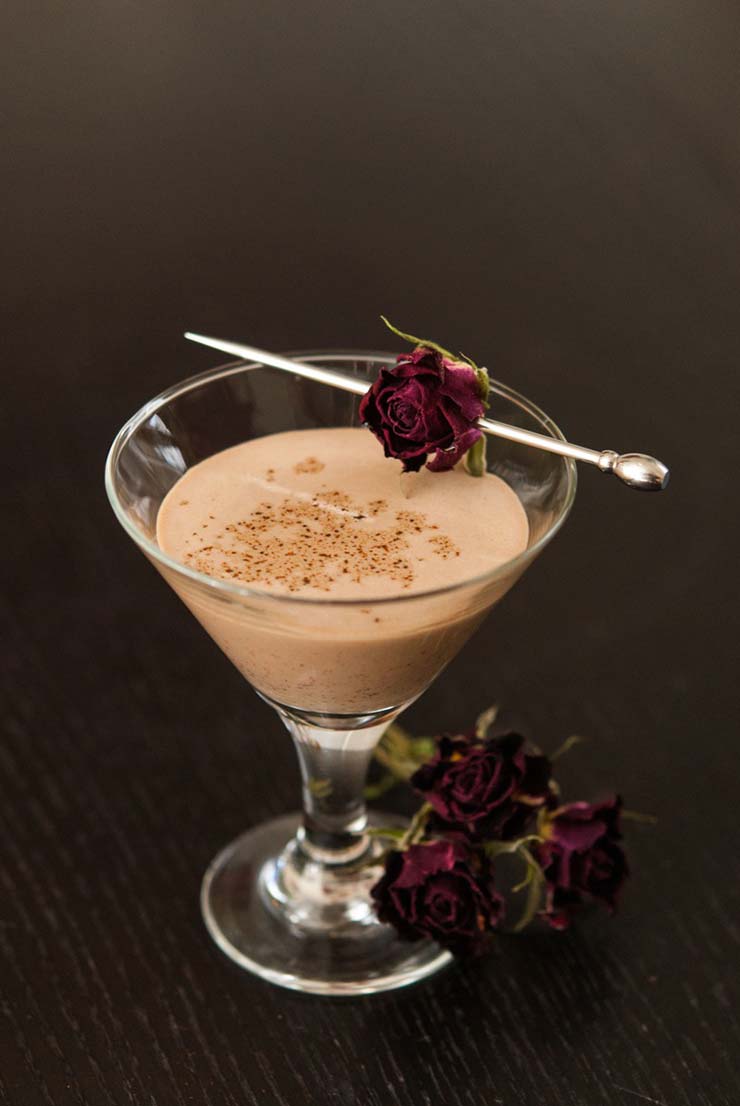 I know none of my friends would say no to getting alcohol as gifts! But gifting your own homemade Spicy Mexican Chocolate Liqueur is so much more fun than just buying a bottle of wine. Recipe from She Keeps a Lovely Home.
5. 60 minutes: Bacon Bourbon Jam
Yeah I don't think this needs any more explanation than: Bacon. Bourbon. Jam. You know it's gotta be good. I know I'm definitely making this Bacon Bourbon Jam from Biscuits and Burlap this year, but I might just keep it all to myself.
6. 2 hours: Candied Ginger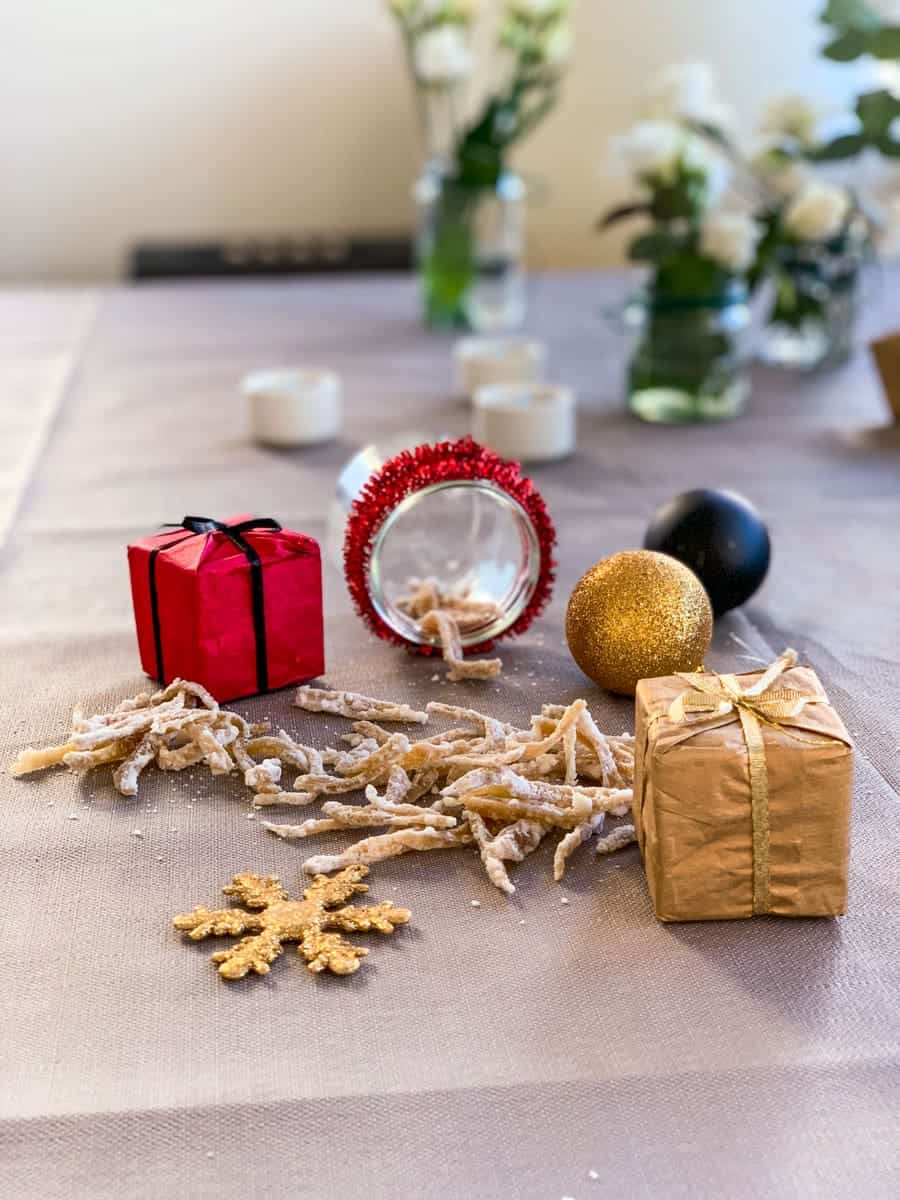 This Candied Ginger basically cooks itself, and is the perfect grown-up sweet & spicy snack. Just as great on its own as it is for topping cupcakes, cookies, truffles and basically anything that needs a punch of ginger.
7. Half a day: DIY Finishing Salts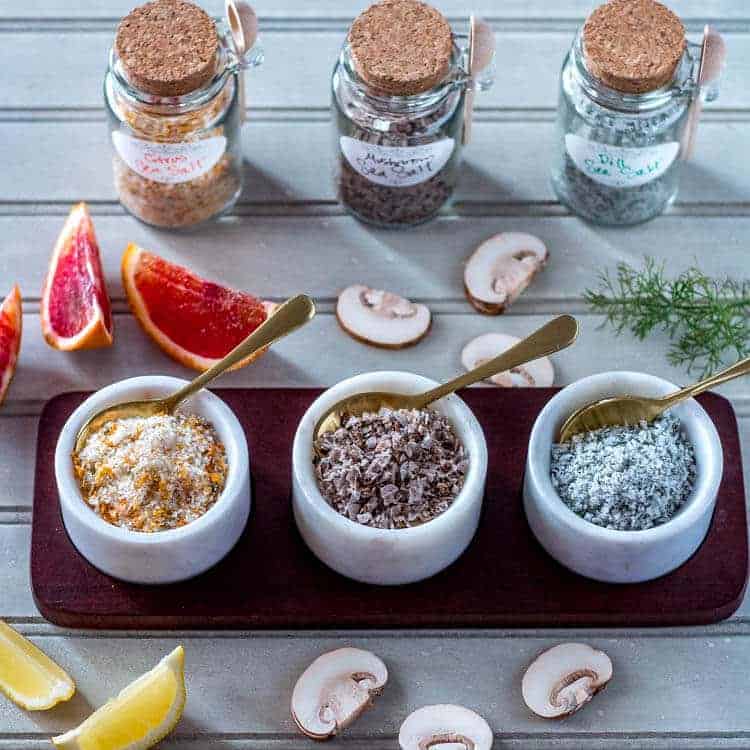 Now, when gifting something to a real hardcore foodie you might just be better off giving them something to cook with then something you cooked. That's when these pretty DIY Finishing Salts from Beyond Mere Sustenance come in handy. Oh, and non-foodies will definitely appreciate them as well!
8. A day: Orange Marmelade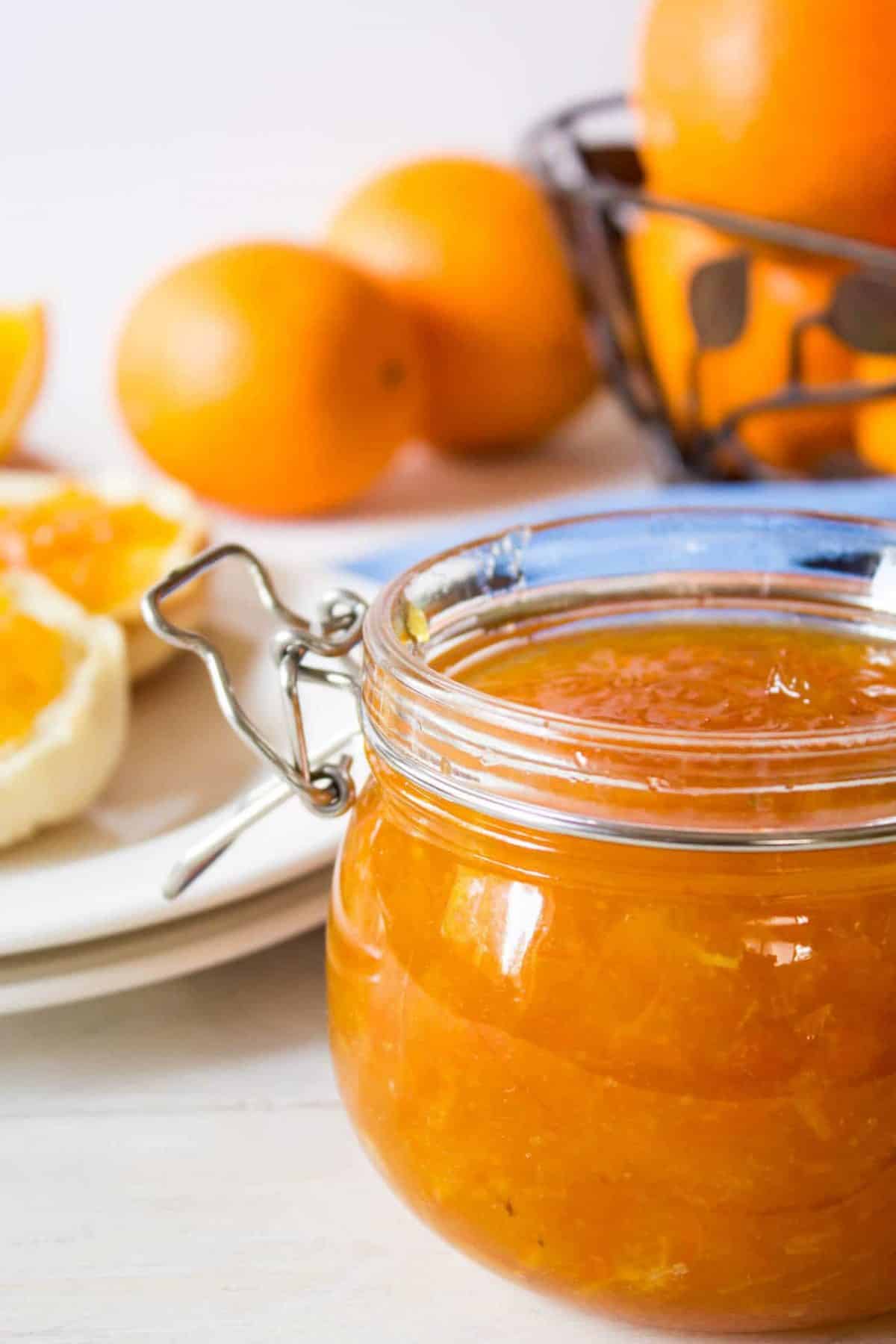 Can't talk homemade gifts without a good marmelade, right? This Orange Marmelade from Beyond The Chicken Coop looks absolutely delicious and will definitely do the trick!
9. A few days: Spiced Duck Rillettes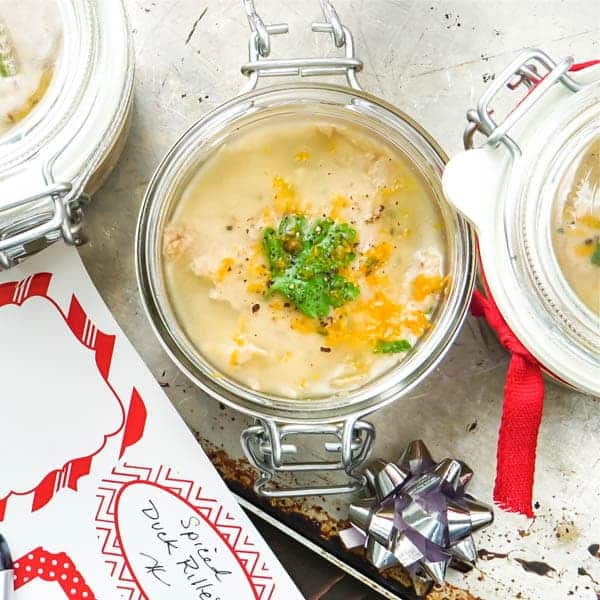 I can't even write about it without drooling - these Spiced Duck Rillettes from Garlic & Zest will definitely be on my Christmas Smörgåsbord this year. Just not sure I'll be able to spare any for gifts...
10. A few weeks: Infused Olive Oil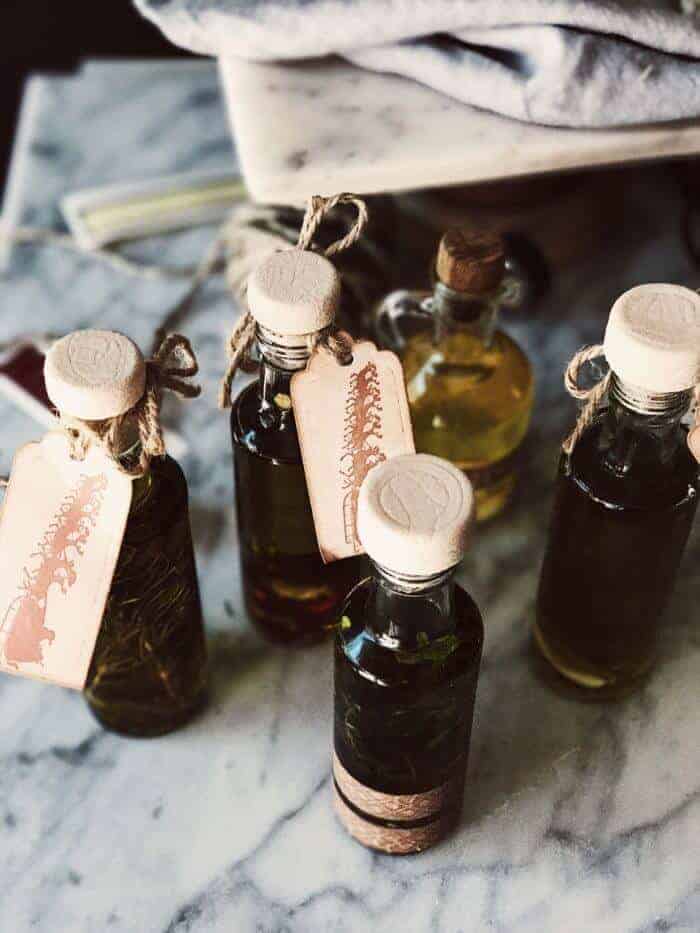 So infusing olive oil is maybe the quickest & easiest of all these food gifts when it comes to execution, but it needs a few weeks for the flavors to, well, infuse. So either make them well ahead of time or stick a note on that says not to use until January. Either way, these Infused Olive Oils from Gourmet Project are sure to be a hit!
Which of these homemade food gifts will you be making this year?